Thank God The Day Is Over Quotes
Collection of top 28 famous quotes about Thank God The Day Is Over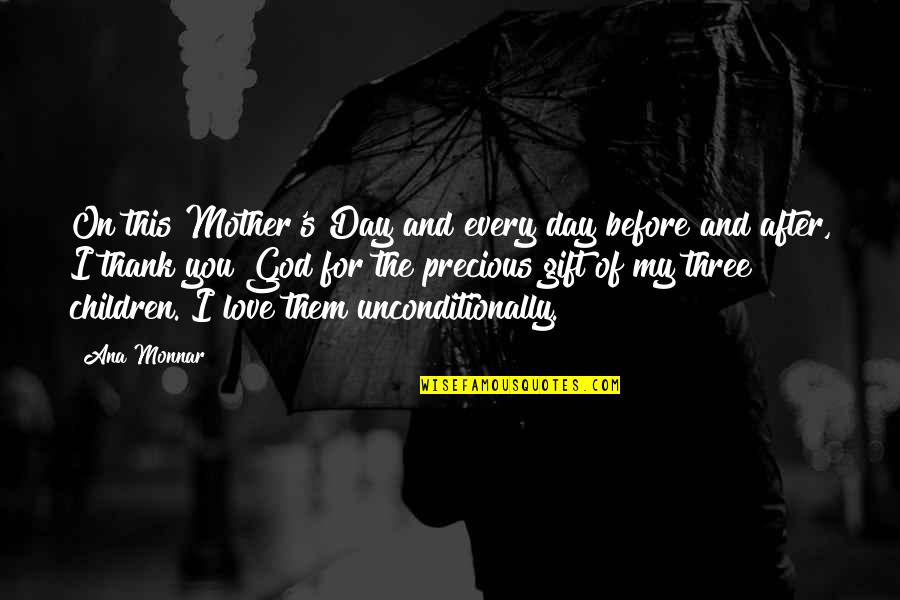 On this Mother's Day and every day before and after, I thank you God for the precious gift of my three children. I love them unconditionally.
—
Ana Monnar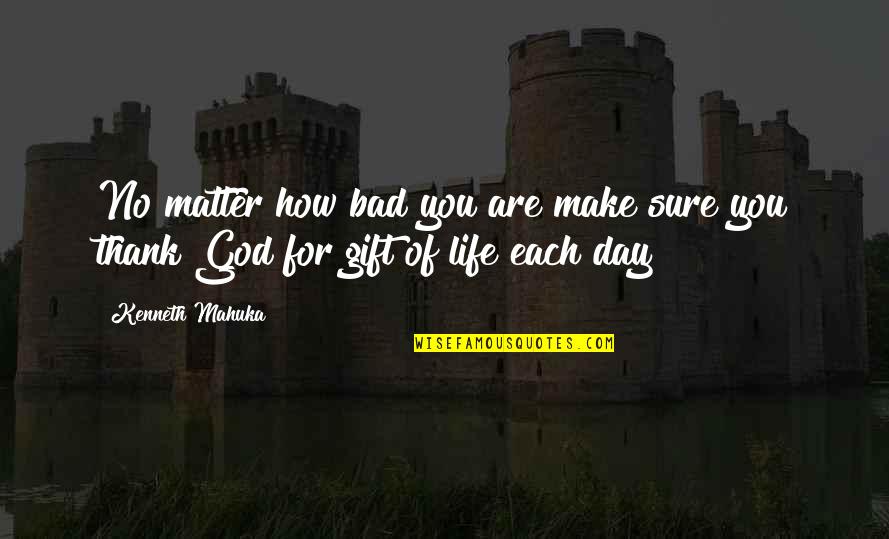 No matter how bad you are make sure you thank God for gift of life each day
—
Kenneth Mahuka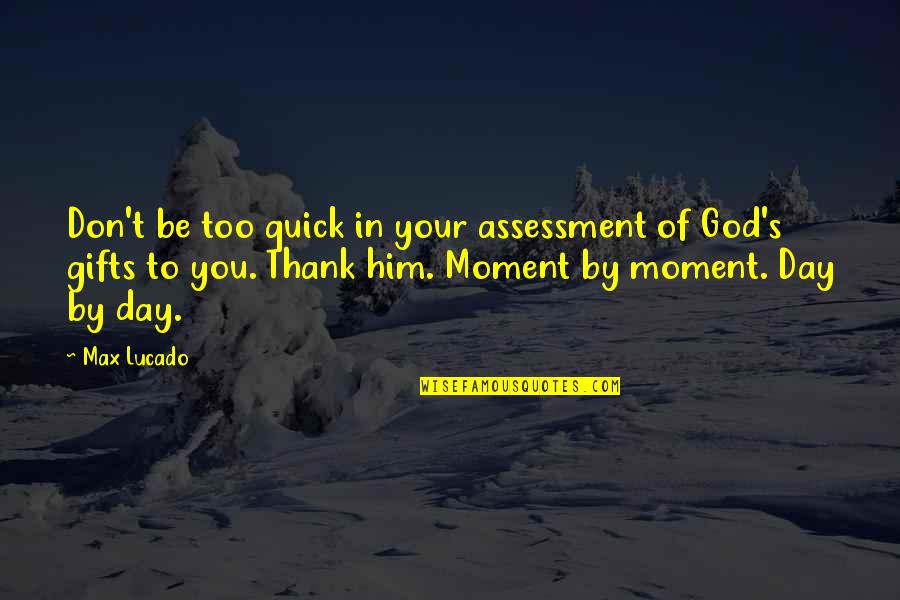 Don't be too quick in your assessment of God's gifts to you. Thank him. Moment by moment. Day by day. —
Max Lucado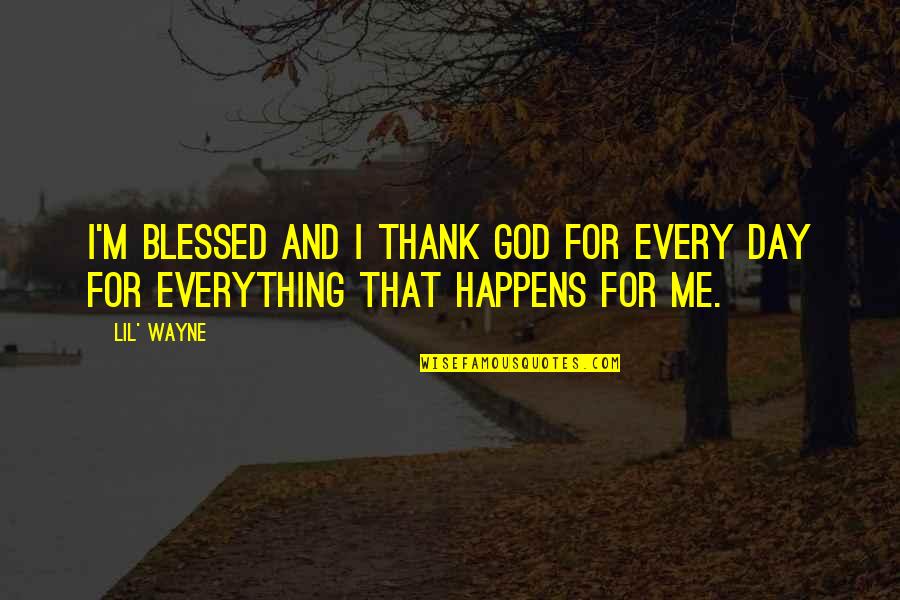 I'm blessed and I thank God for every day for everything that happens for me. —
Lil' Wayne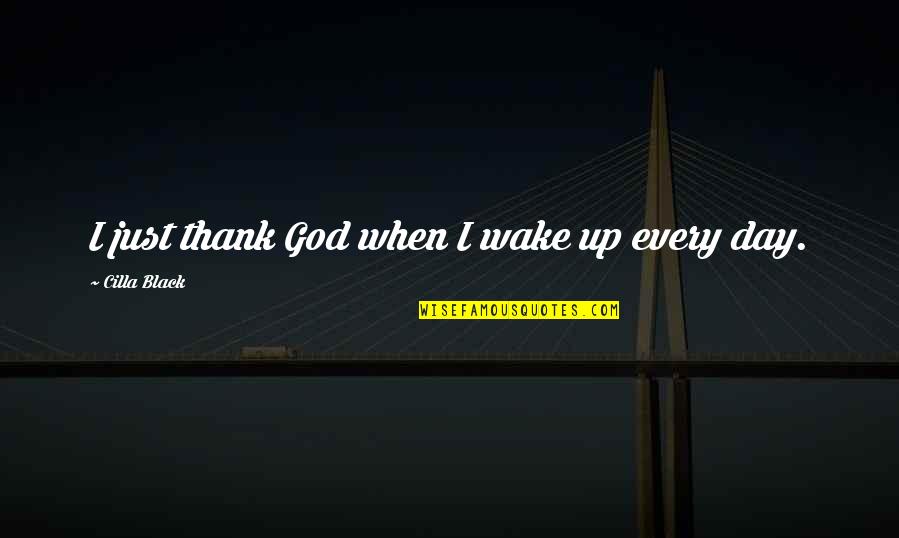 I just thank God when I wake up every day. —
Cilla Black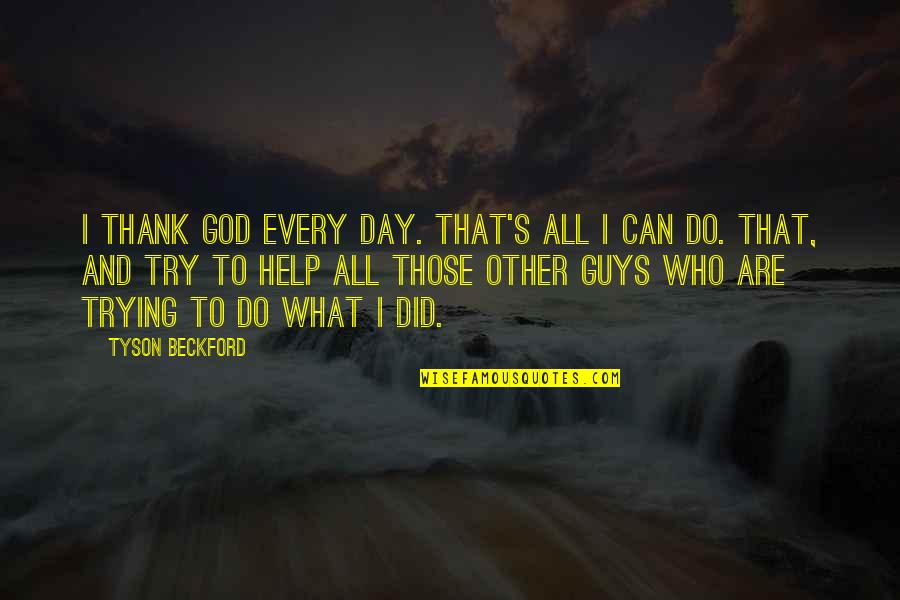 I thank God every day. That's all I can do. That, and try to help all those other guys who are trying to do what I did. —
Tyson Beckford
When I wake up every morning, I thank God for the new day. —
F. Sionil Jose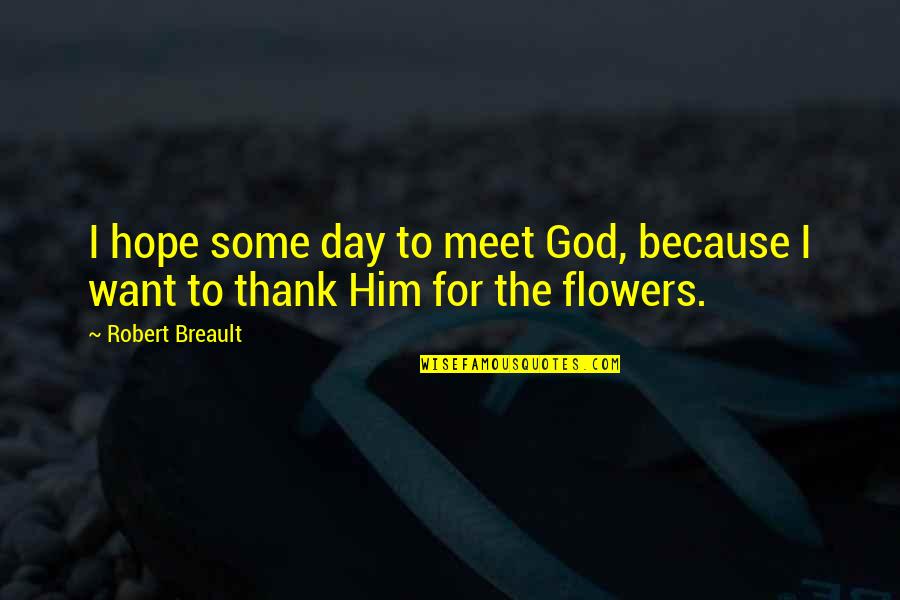 I hope some day to meet God, because I want to thank Him for the flowers. —
Robert Breault
When I wake up, I always thank God. I'm grateful for another day, and he's allowed me this tiny thing that we should be appreciative of. —
LaToya Jackson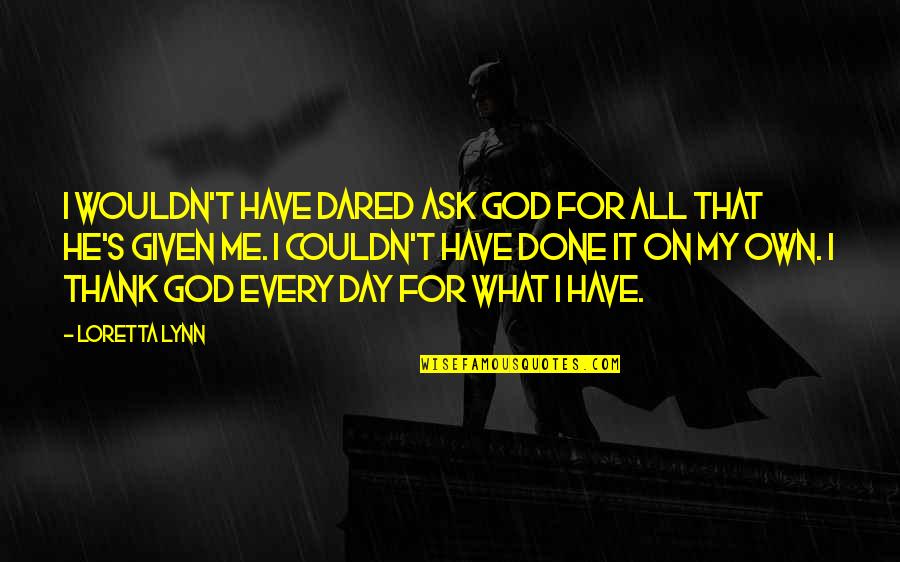 I wouldn't have dared ask God for all that He's given me. I couldn't have done it on my own. I thank God every day for what I have. —
Loretta Lynn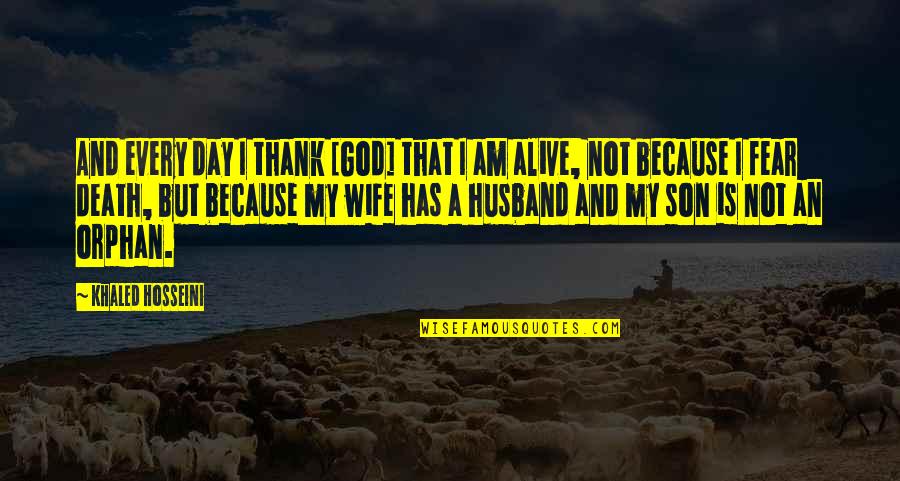 And every day I thank [God] that I am alive, not because I fear death, but because my wife has a husband and my son is not an orphan. —
Khaled Hosseini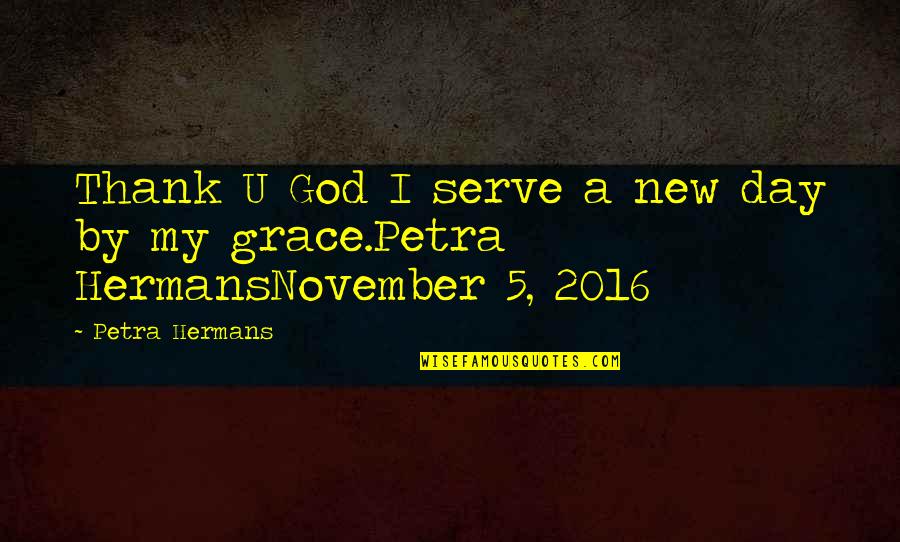 Thank U God I serve a new day by my grace.
Petra Hermans
November 5, 2016 —
Petra Hermans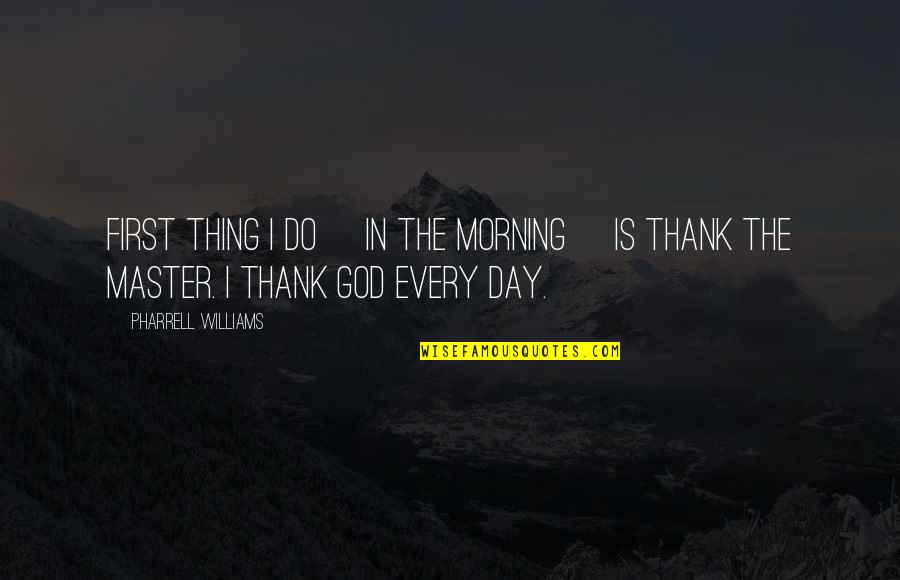 First thing I do [in the morning] is thank the master. I thank God every day. —
Pharrell Williams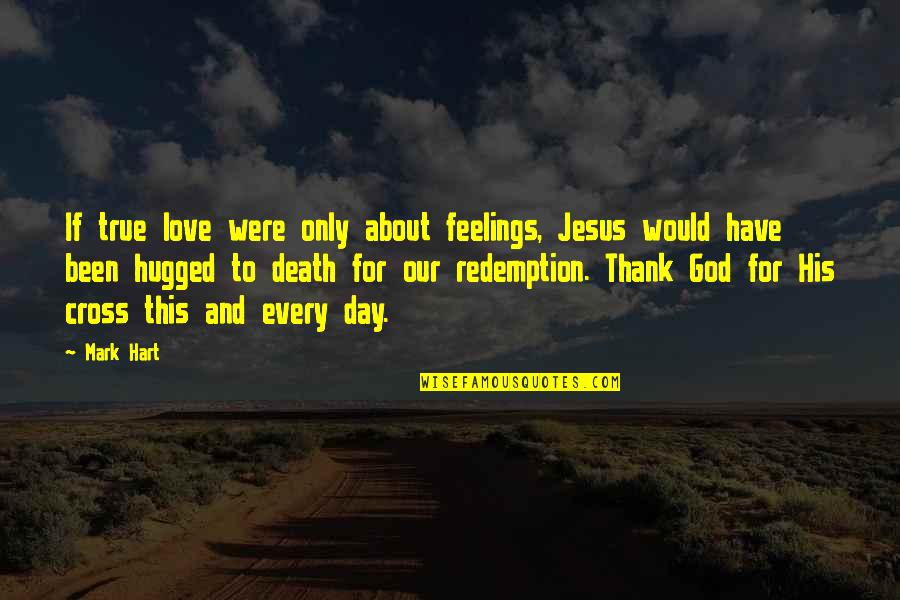 If true love were only about feelings, Jesus would have been hugged to death for our redemption. Thank God for His cross this and every day. —
Mark Hart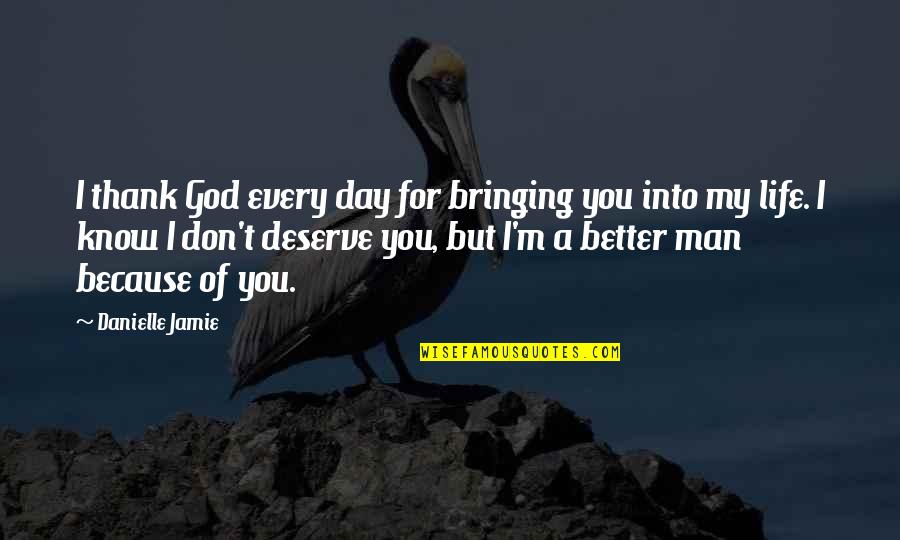 I thank God every day for bringing you into my life. I know I don't deserve you, but I'm a better man because of you. —
Danielle Jamie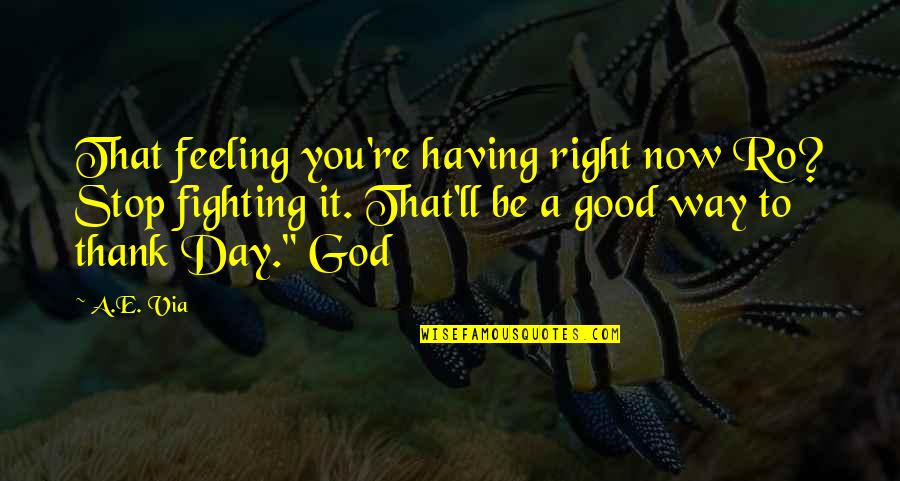 That feeling you're having right now Ro? Stop fighting it. That'll be a good way to thank Day." God —
A.E. Via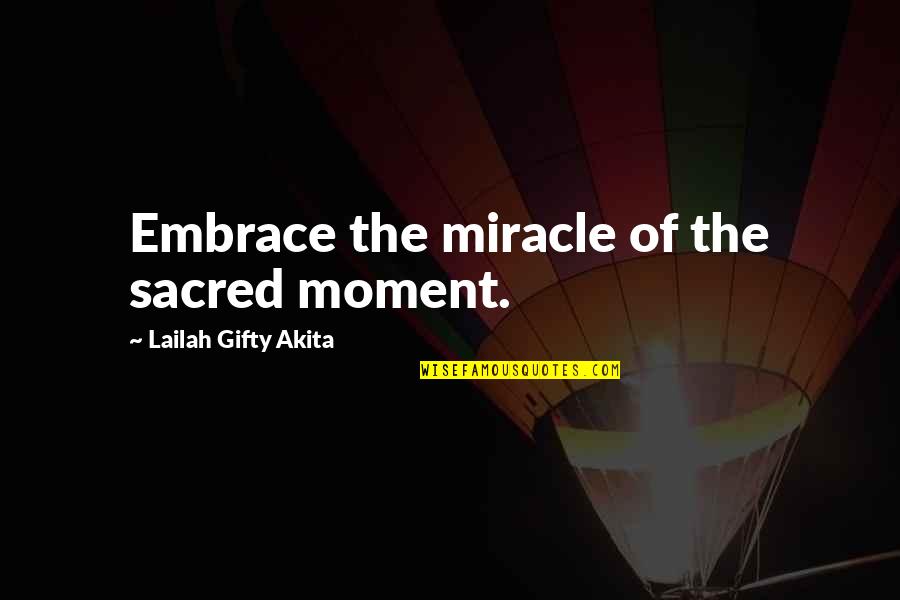 Embrace the miracle of the sacred moment. —
Lailah Gifty Akita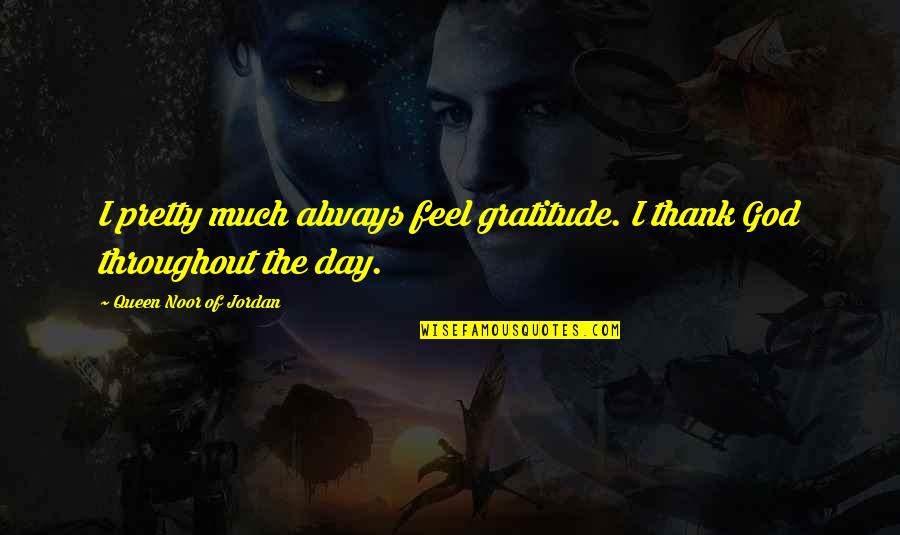 I pretty much always feel gratitude. I thank God throughout the day. —
Queen Noor Of Jordan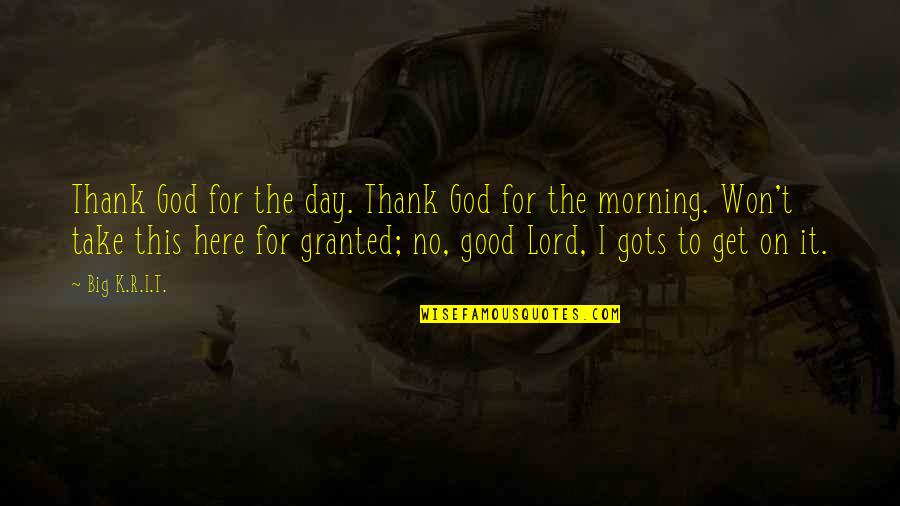 Thank God for the day. Thank God for the morning. Won't take this here for granted; no, good Lord, I gots to get on it. —
Big K.R.I.T.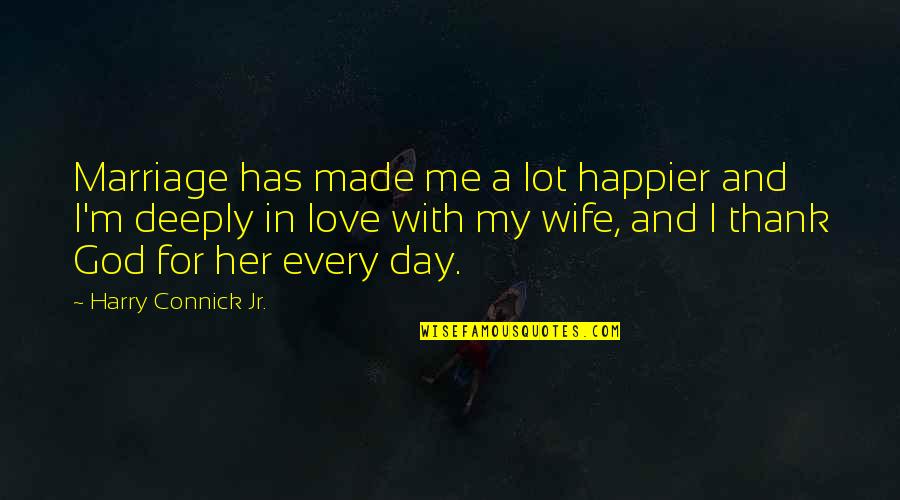 Marriage has made me a lot happier and I'm deeply in love with my wife, and I thank God for her every day. —
Harry Connick Jr.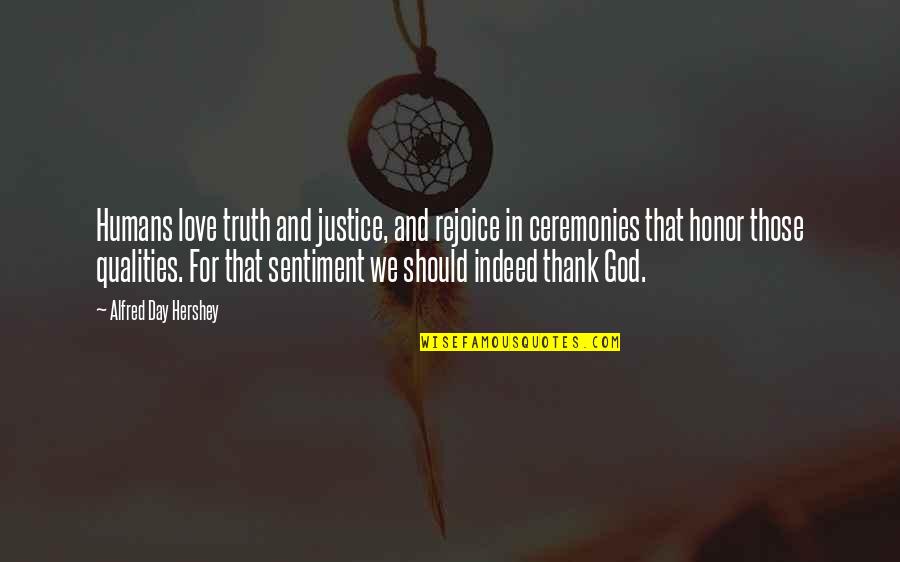 Humans love truth and justice, and rejoice in ceremonies that honor those qualities. For that sentiment we should indeed thank God. —
Alfred Day Hershey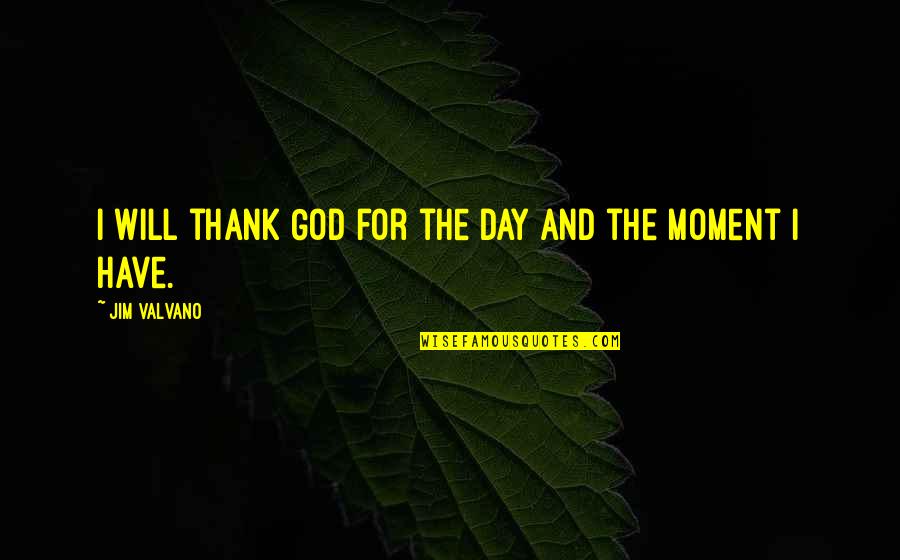 I will thank God for the day and the moment I have. —
Jim Valvano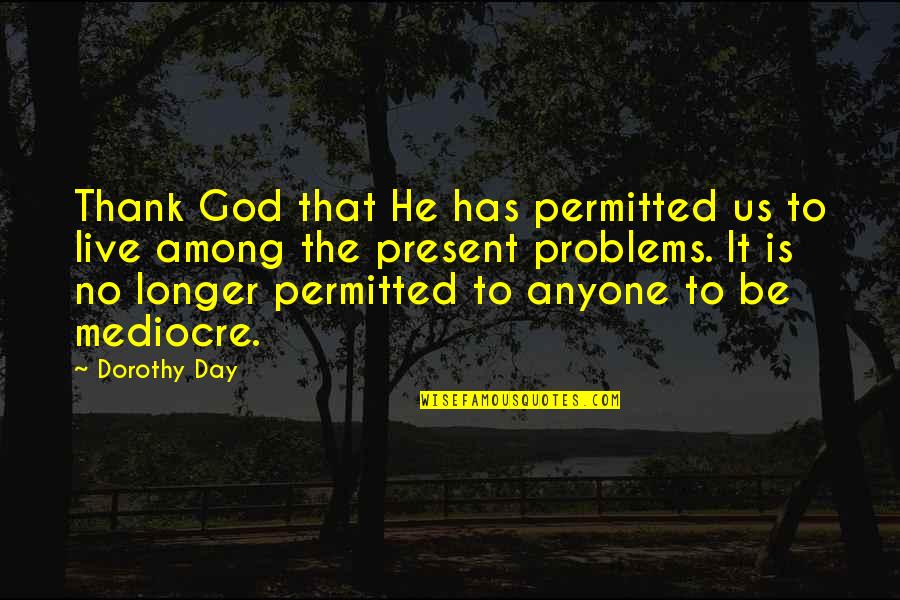 Thank God that He has permitted us to live among the present problems. It is no longer permitted to anyone to be mediocre. —
Dorothy Day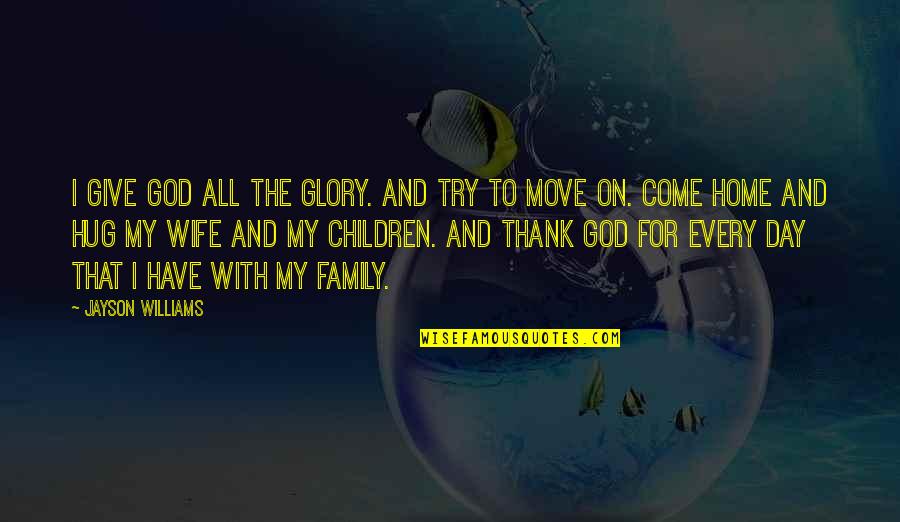 I give God all the glory. And try to move on. Come home and hug my wife and my children. And thank God for every day that I have with my family. —
Jayson Williams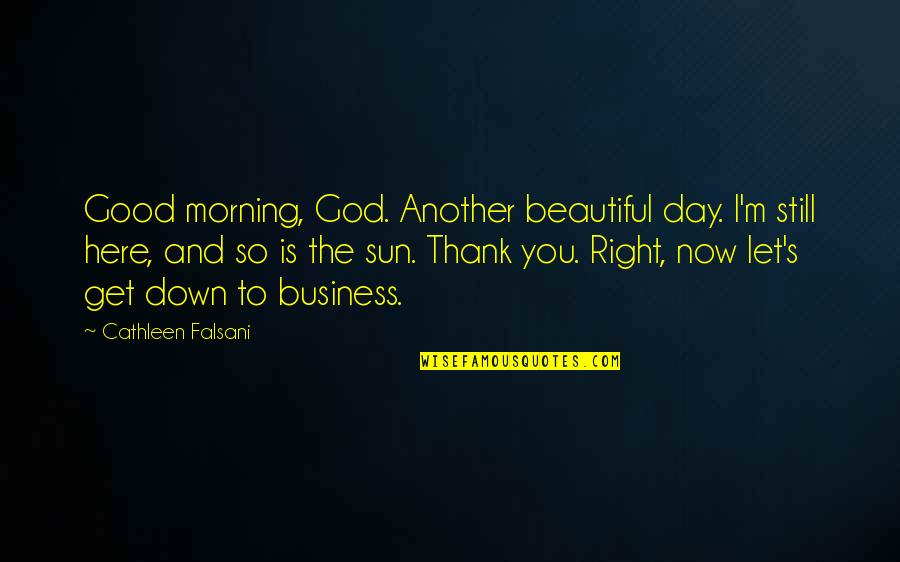 Good morning, God. Another beautiful day. I'm still here, and so is the sun. Thank you. Right, now let's get down to business. —
Cathleen Falsani