Tempo's Quotes
Collection of top 60 famous quotes about Tempo's
Tempo's Quotes & Sayings
Happy to read and share the best inspirational Tempo's quotes, sayings and quotations on Wise Famous Quotes.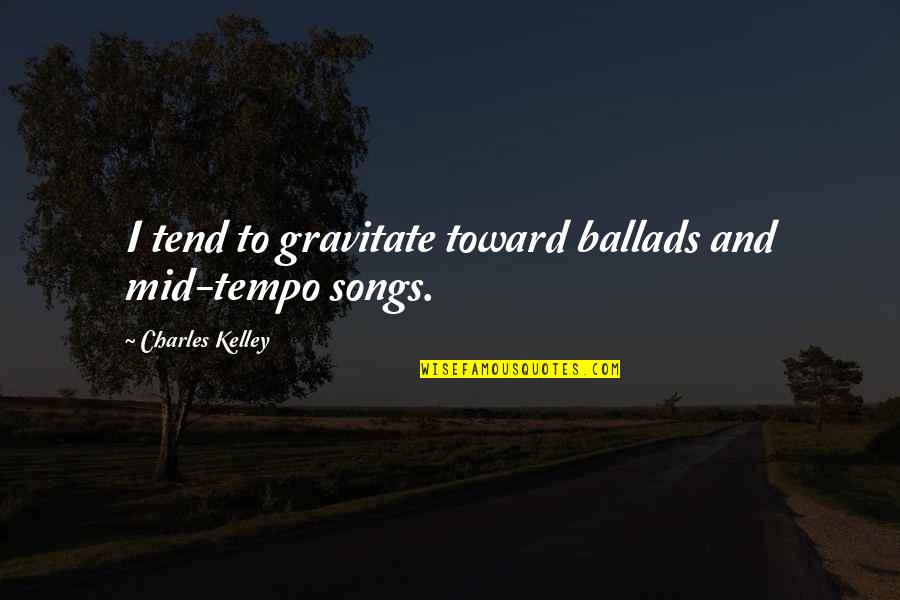 I tend to gravitate toward ballads and mid-tempo songs.
—
Charles Kelley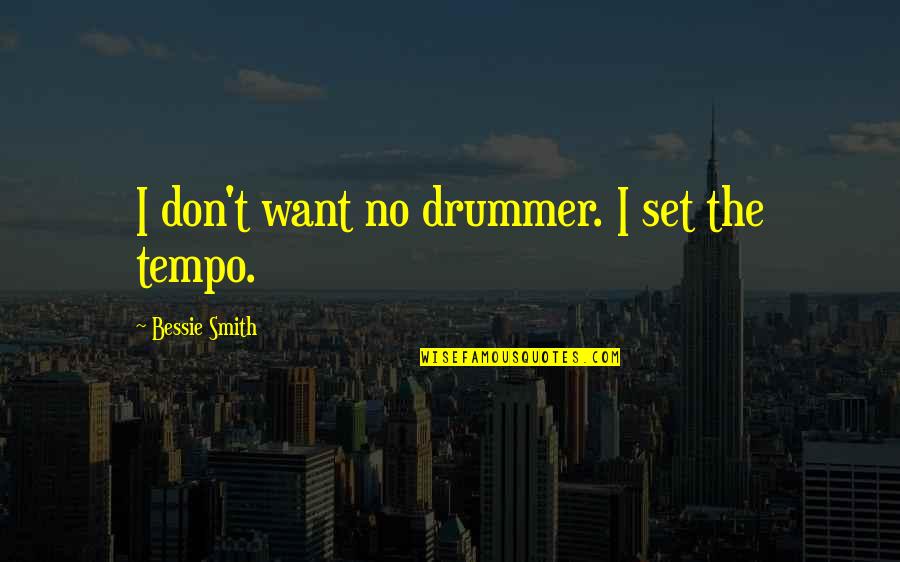 I don't want no drummer. I set the tempo.
—
Bessie Smith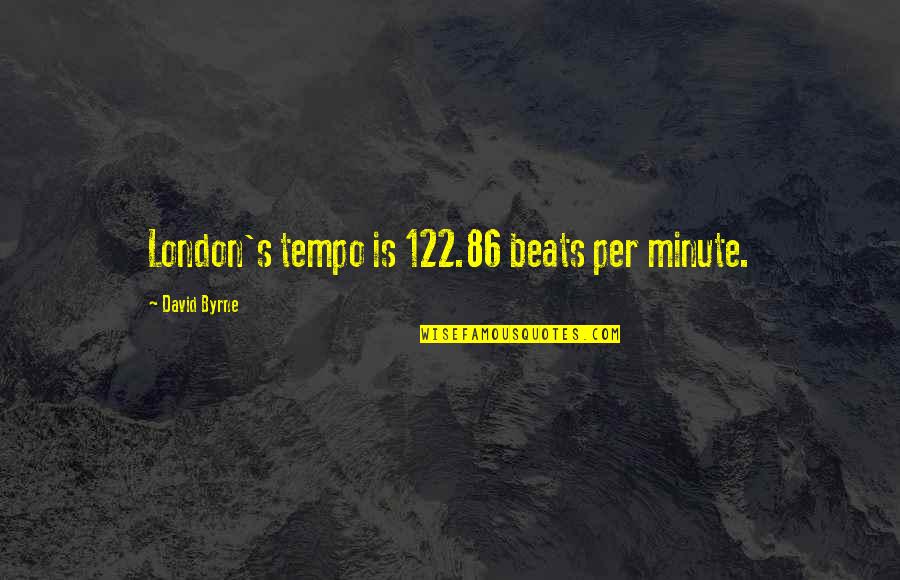 London's tempo is 122.86 beats per minute.
—
David Byrne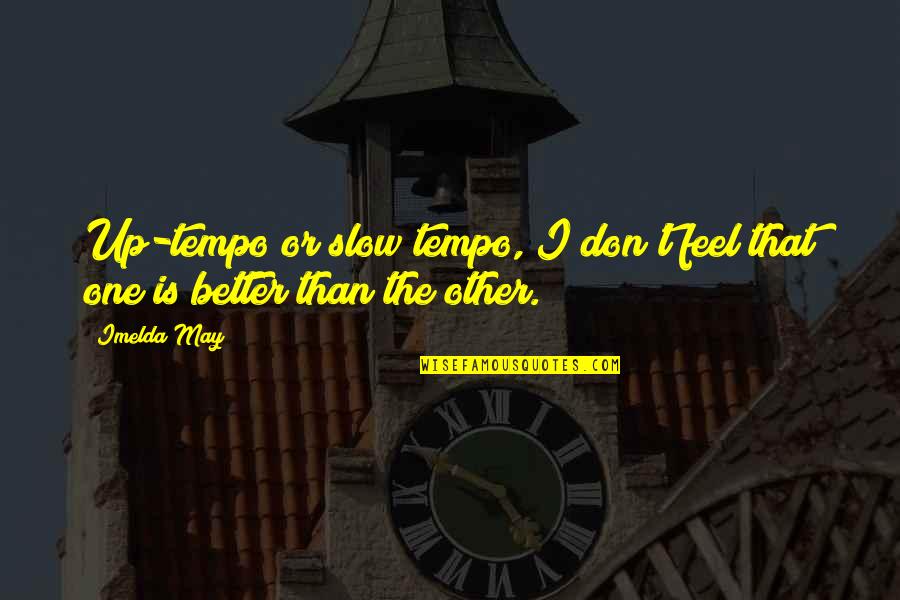 Up-tempo or slow tempo, I don't feel that one is better than the other.
—
Imelda May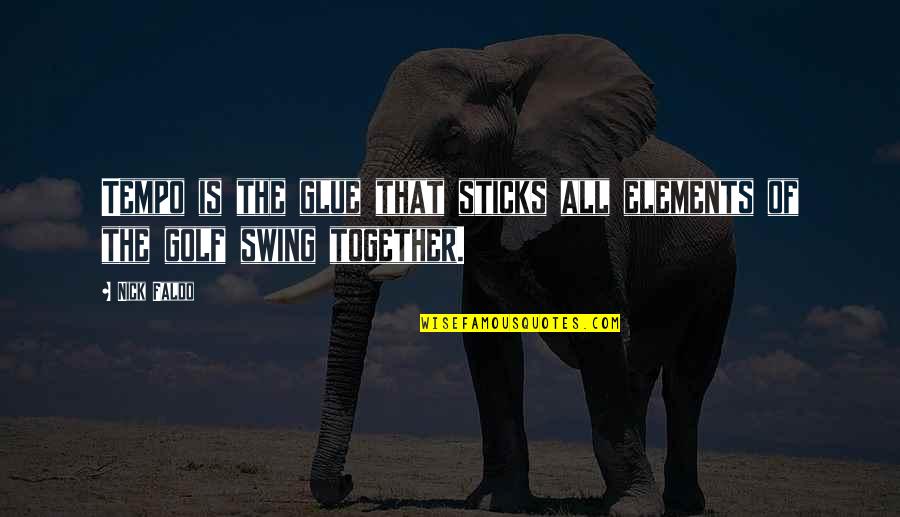 Tempo is the glue that sticks all elements of the golf swing together.
—
Nick Faldo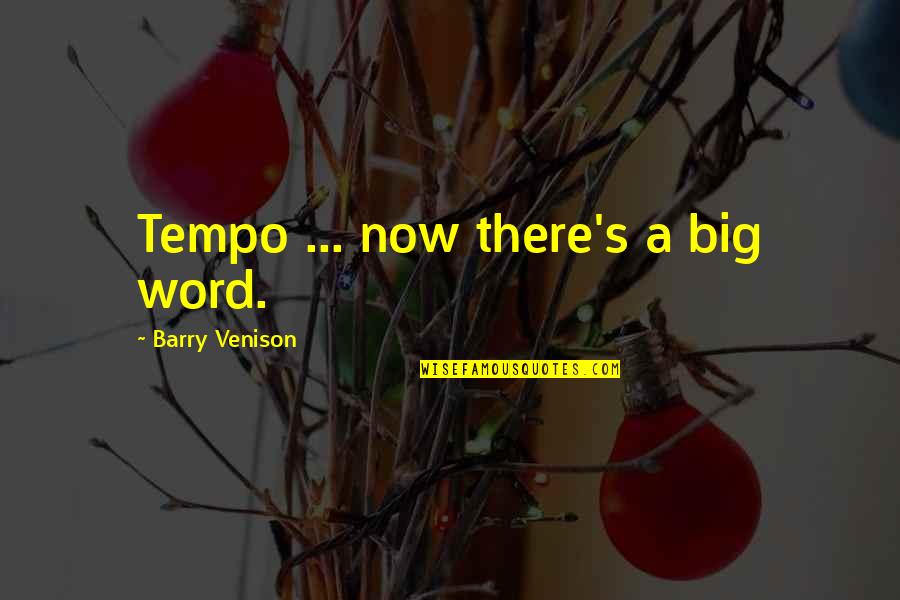 Tempo ... now there's a big word.
—
Barry Venison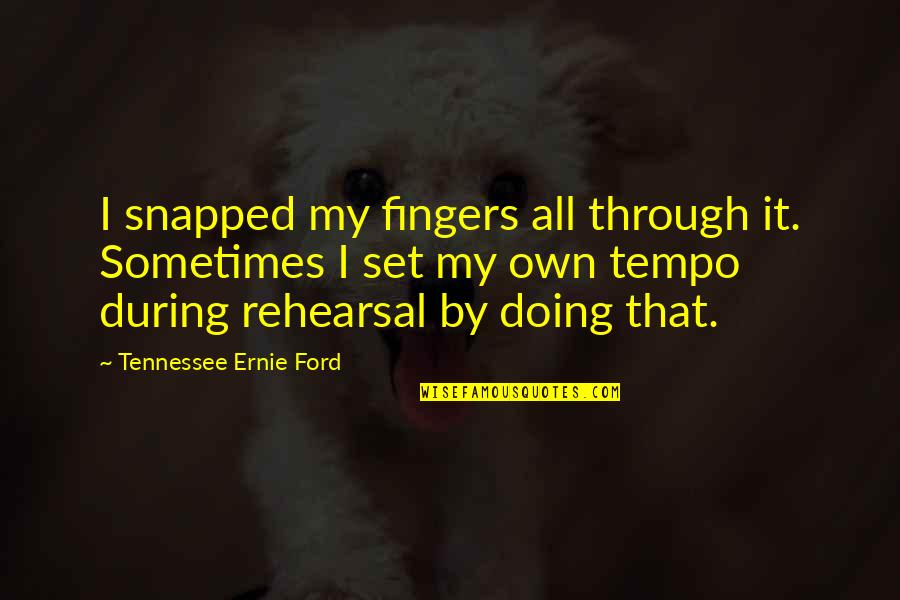 I snapped my fingers all through it. Sometimes I set my own tempo during rehearsal by doing that.
—
Tennessee Ernie Ford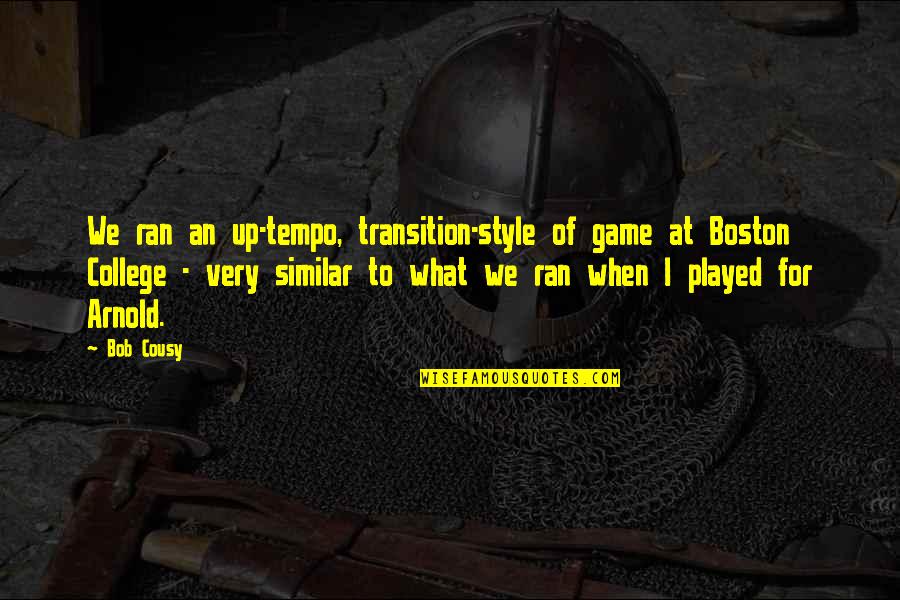 We ran an up-tempo, transition-style of game at Boston College - very similar to what we ran when I played for Arnold.
—
Bob Cousy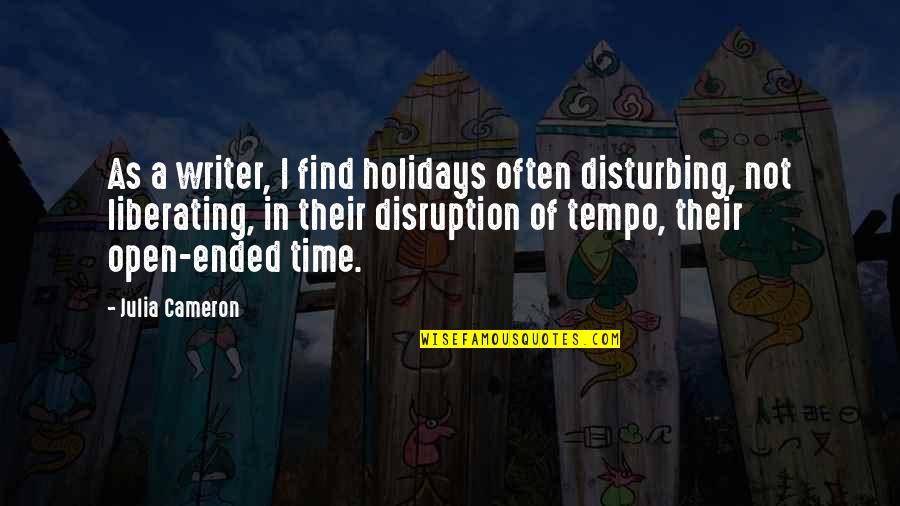 As a writer, I find holidays often disturbing, not liberating, in their disruption of tempo, their open-ended time. —
Julia Cameron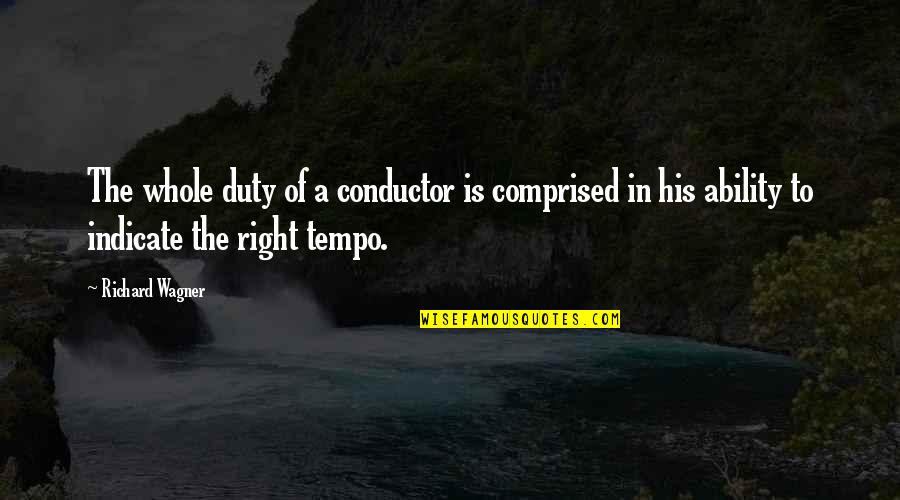 The whole duty of a conductor is comprised in his ability to indicate the right tempo. —
Richard Wagner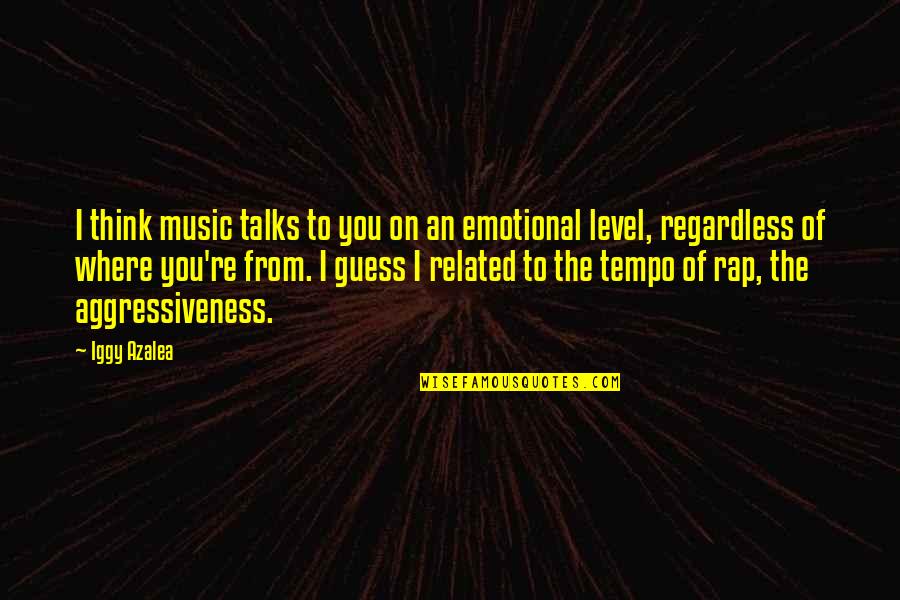 I think music talks to you on an emotional level, regardless of where you're from. I guess I related to the tempo of rap, the aggressiveness. —
Iggy Azalea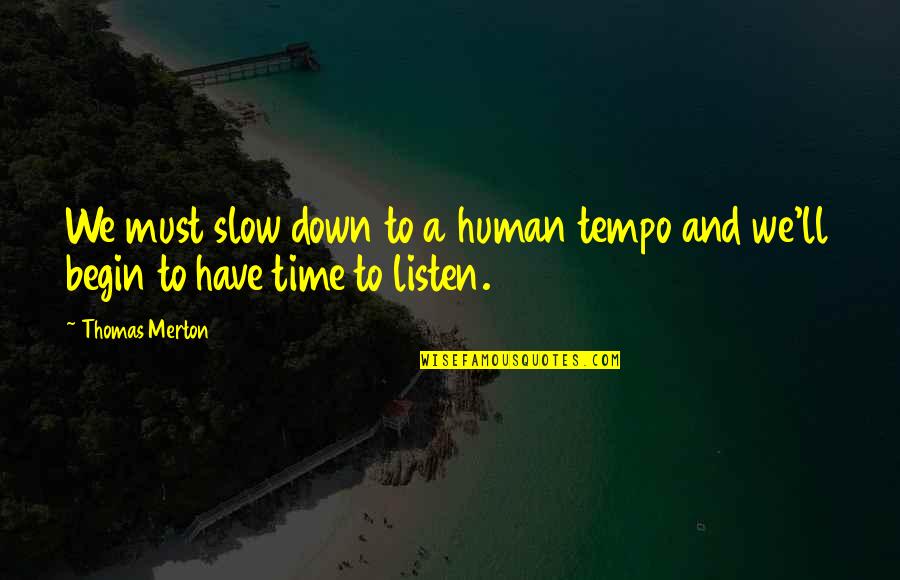 We must slow down to a human tempo and we'll begin to have time to listen. —
Thomas Merton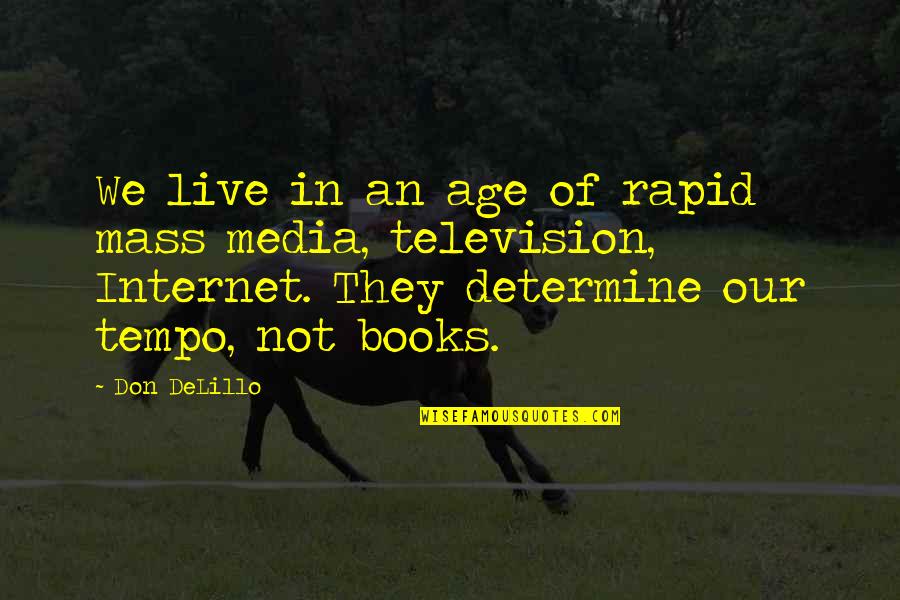 We live in an age of rapid mass media, television, Internet. They determine our tempo, not books. —
Don DeLillo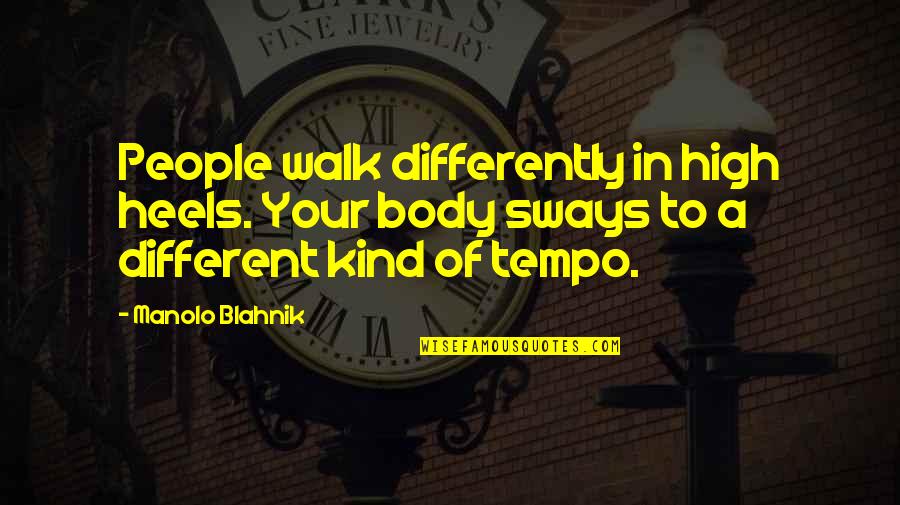 People walk differently in high heels. Your body sways to a different kind of tempo. —
Manolo Blahnik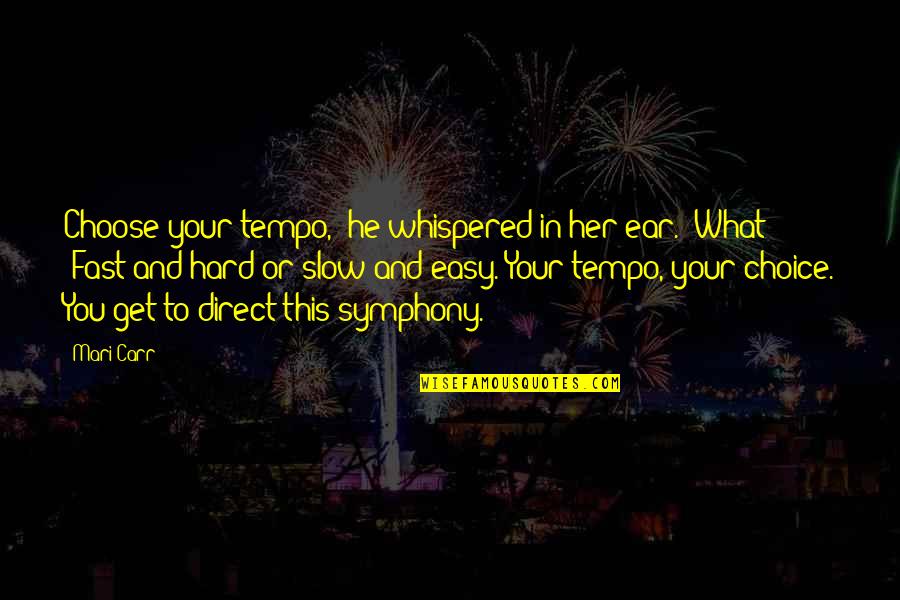 Choose your tempo," he whispered in her ear. "What?" "Fast and hard or slow and easy. Your tempo, your choice. You get to direct this symphony. —
Mari Carr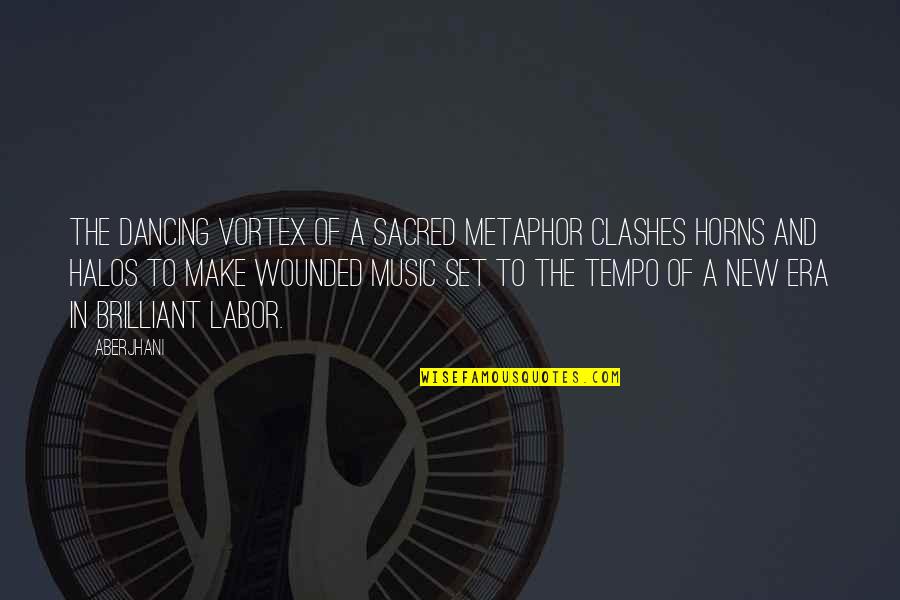 The dancing vortex of a sacred metaphor clashes horns and halos to make wounded music set to the tempo of a new era in brilliant labor. —
Aberjhani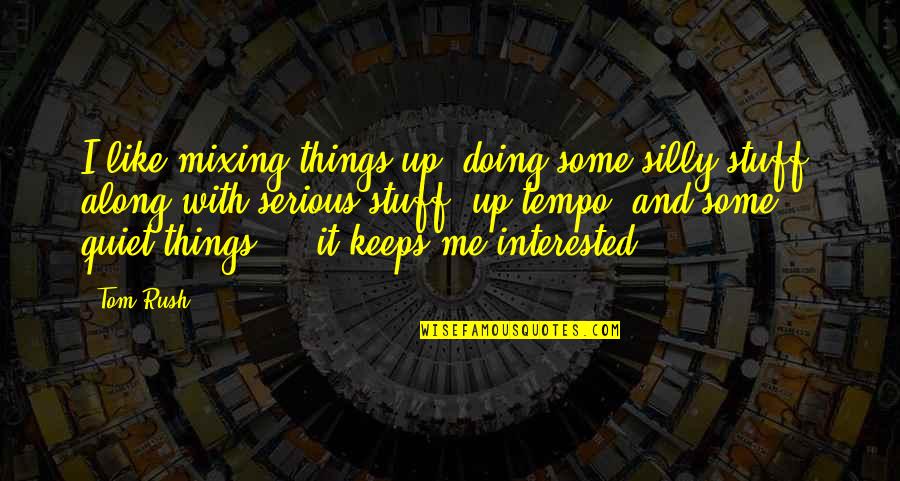 I like mixing things up, doing some silly stuff, along with serious stuff, up tempo, and some quiet things ... it keeps me interested. —
Tom Rush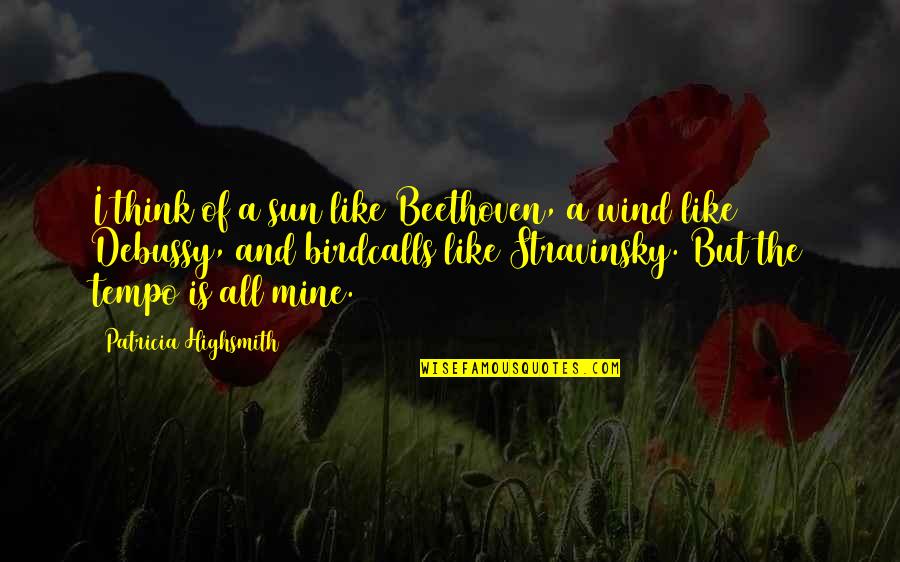 I think of a sun like Beethoven, a wind like Debussy, and birdcalls like Stravinsky. But the tempo is all mine. —
Patricia Highsmith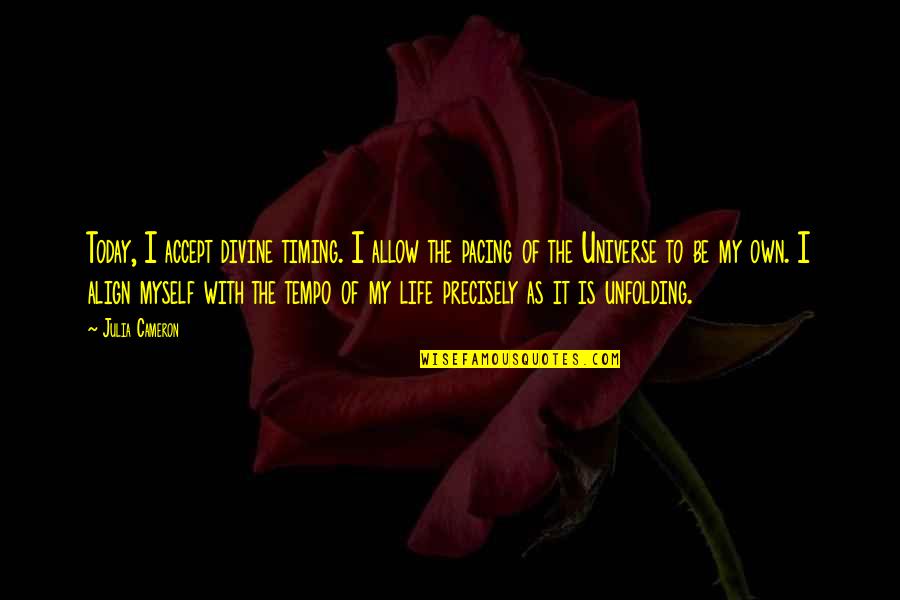 Today, I accept divine timing. I allow the pacing of the Universe to be my own. I align myself with the tempo of my life precisely as it is unfolding. —
Julia Cameron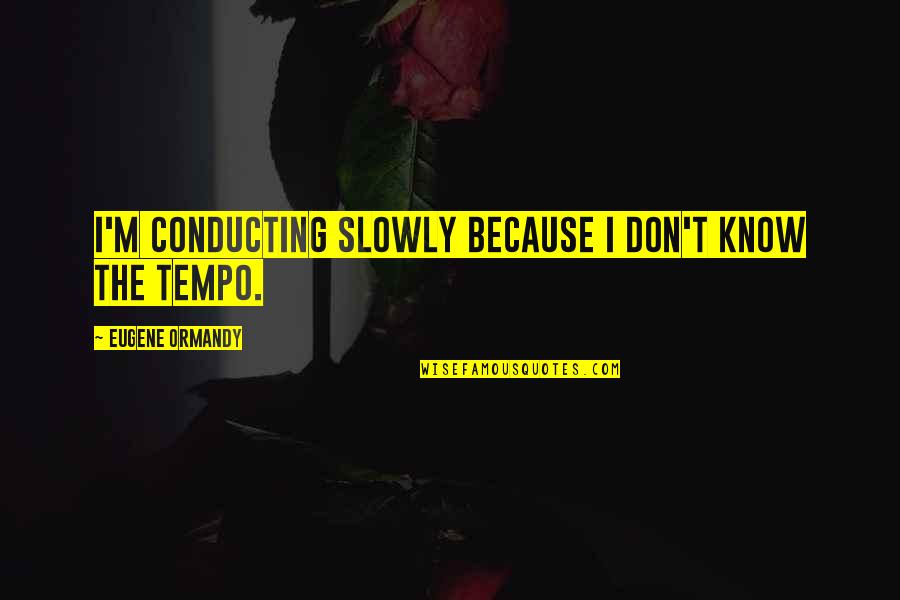 I'm conducting slowly because I don't know the tempo. —
Eugene Ormandy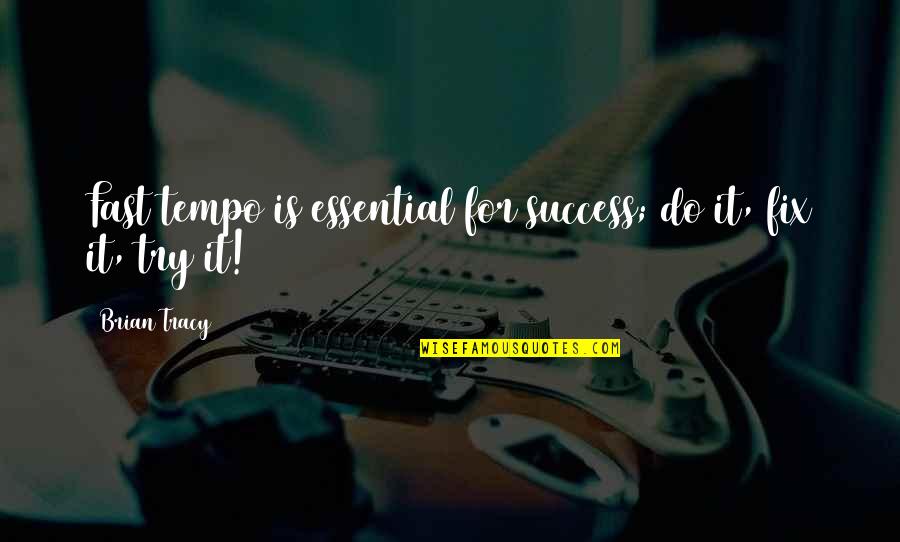 Fast tempo is essential for success; do it, fix it, try it! —
Brian Tracy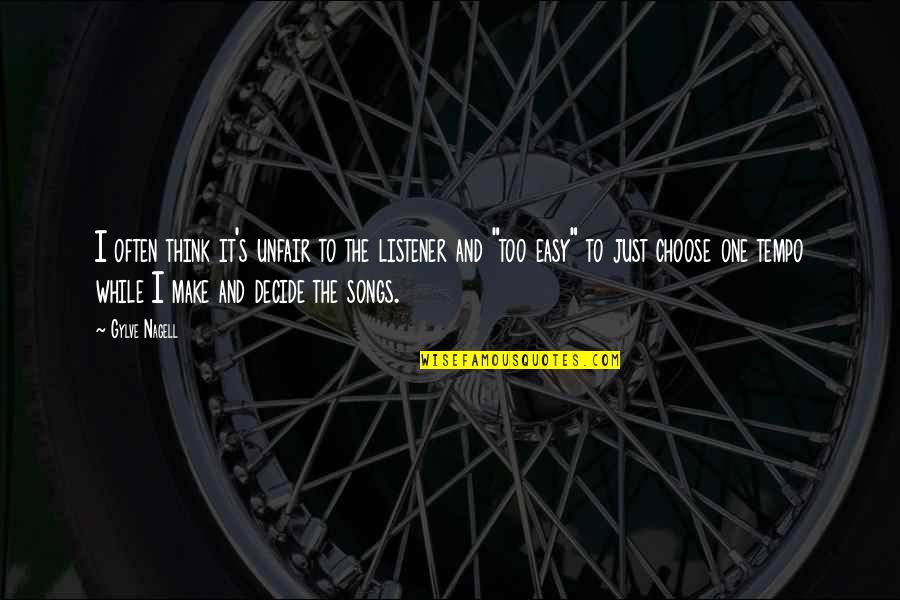 I often think it's unfair to the listener and "too easy" to just choose one tempo while I make and decide the songs. —
Gylve Nagell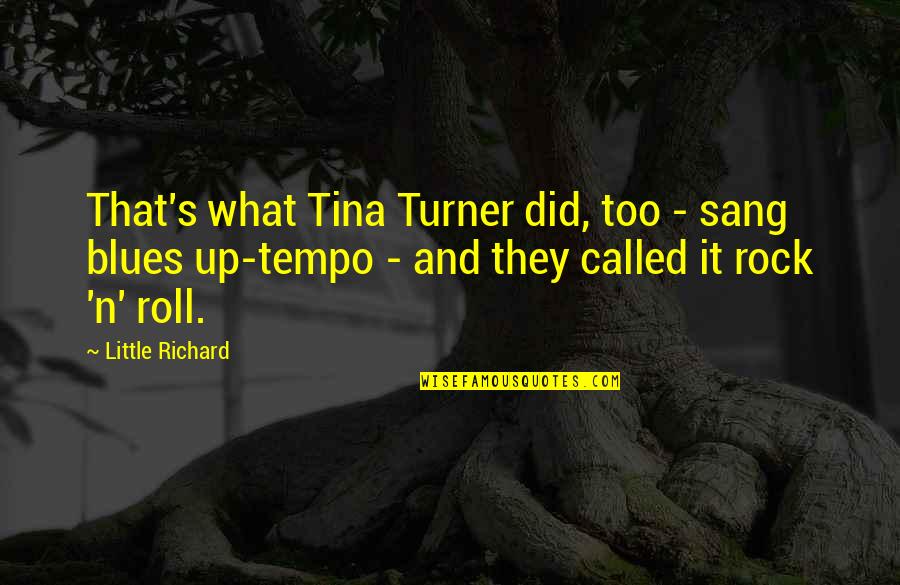 That's what Tina Turner did, too - sang blues up-tempo - and they called it rock 'n' roll. —
Little Richard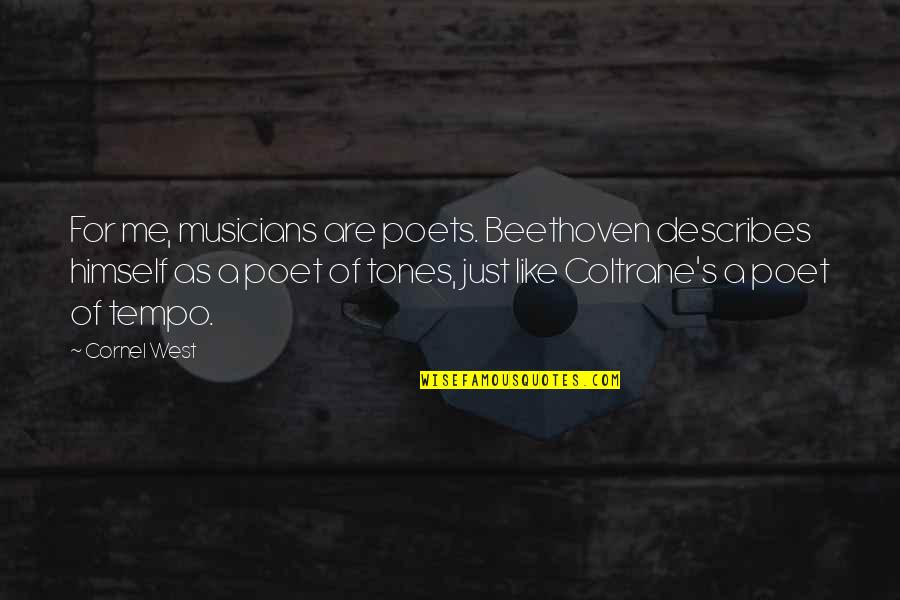 For me, musicians are poets. Beethoven describes himself as a poet of tones, just like Coltrane's a poet of tempo. —
Cornel West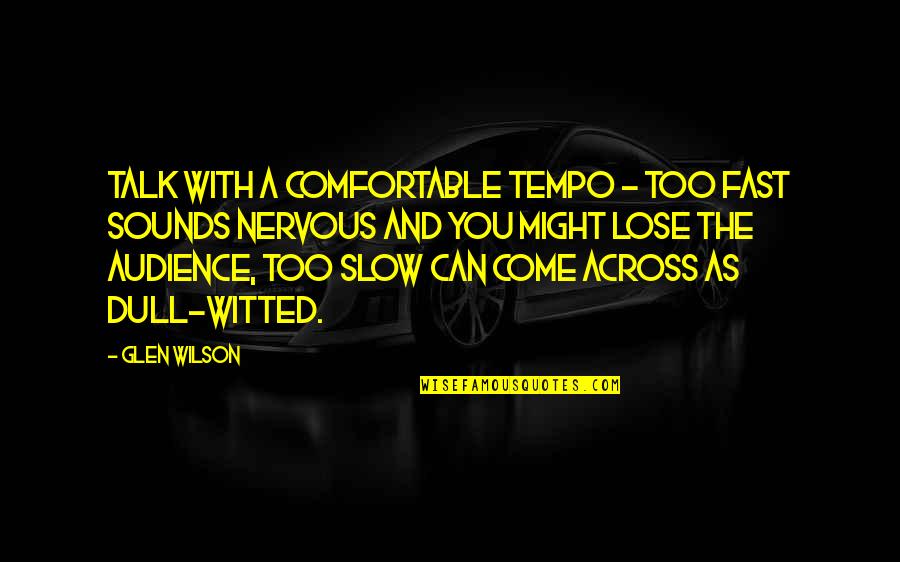 Talk with a comfortable tempo - too fast sounds nervous and you might lose the audience, too slow can come across as dull-witted. —
Glen Wilson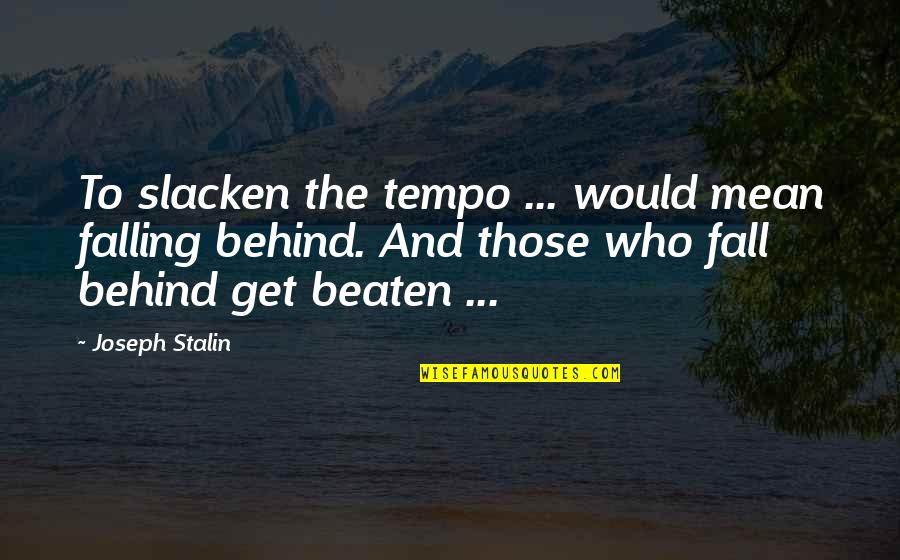 To slacken the tempo ... would mean falling behind. And those who fall behind get beaten ... —
Joseph Stalin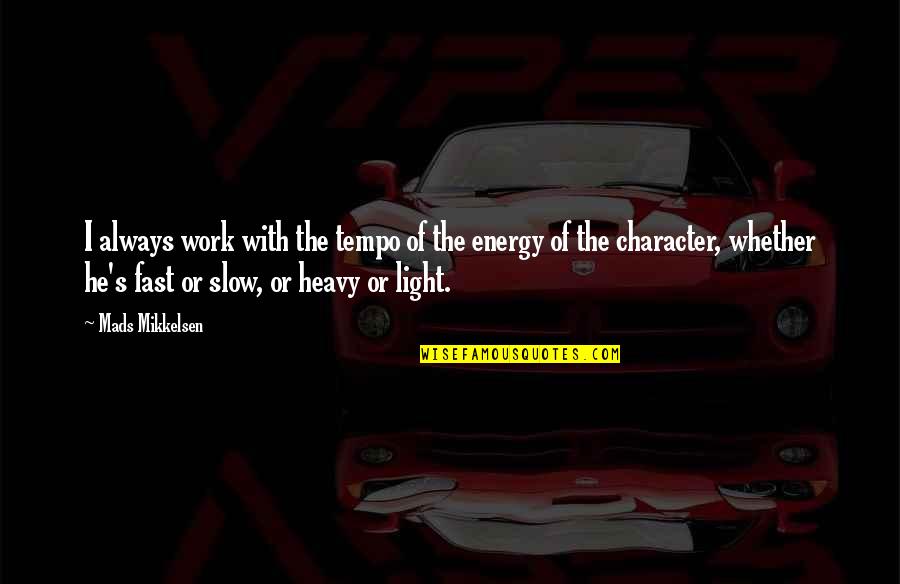 I always work with the tempo of the energy of the character, whether he's fast or slow, or heavy or light. —
Mads Mikkelsen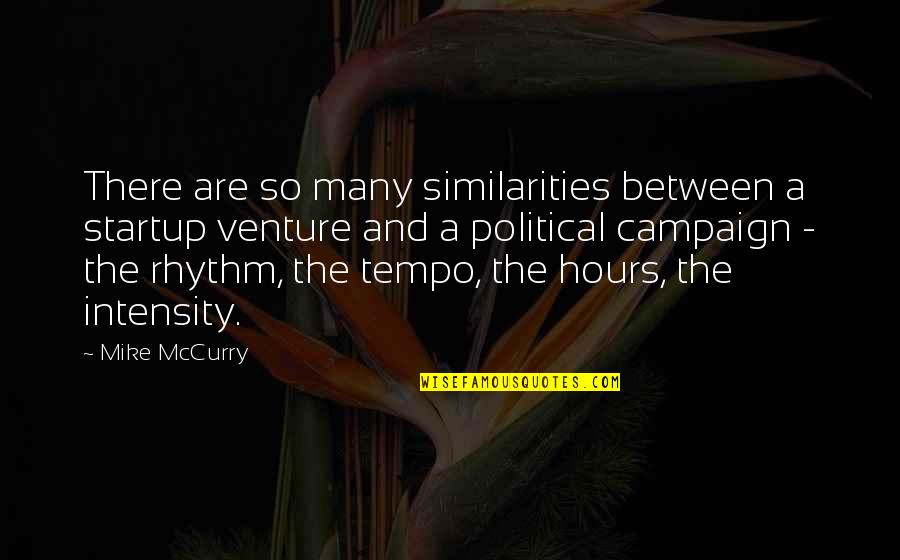 There are so many similarities between a startup venture and a political campaign - the rhythm, the tempo, the hours, the intensity. —
Mike McCurry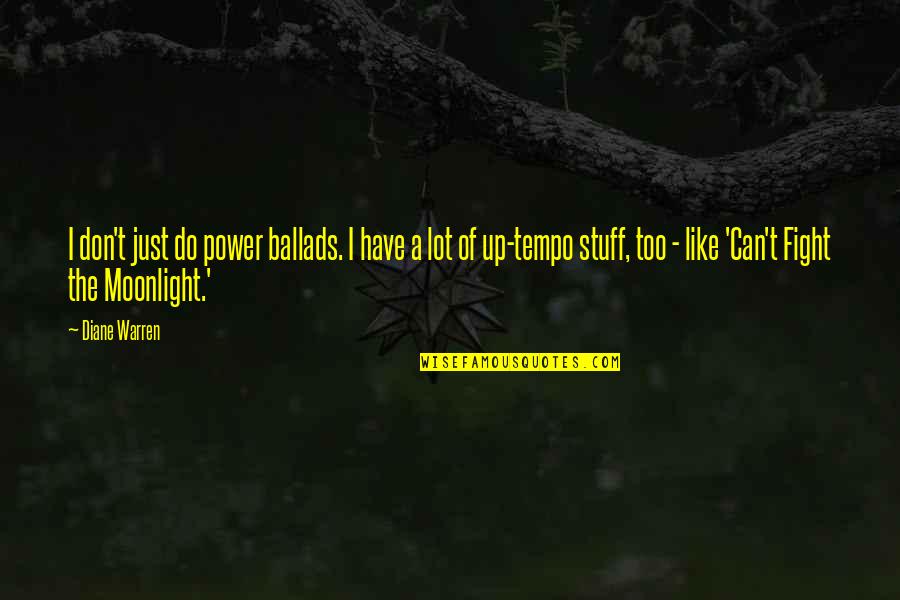 I don't just do power ballads. I have a lot of up-tempo stuff, too - like 'Can't Fight the Moonlight.' —
Diane Warren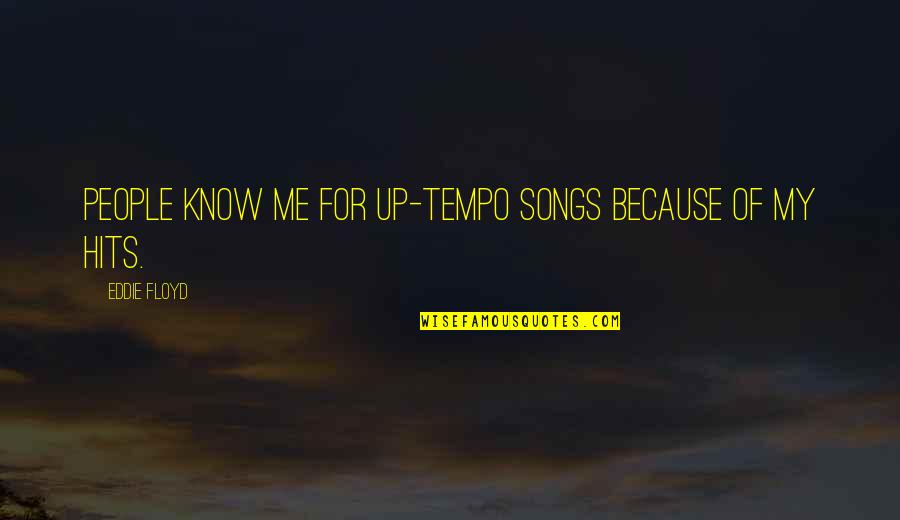 People know me for up-tempo songs because of my hits. —
Eddie Floyd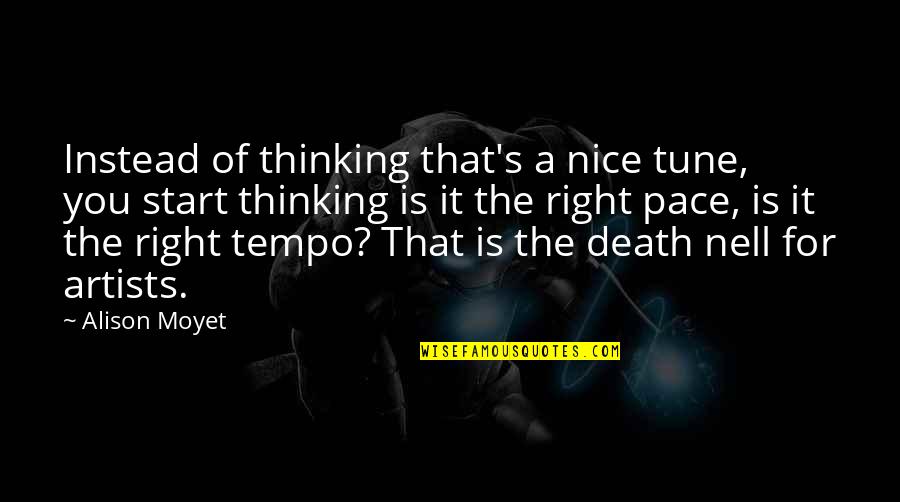 Instead of thinking that's a nice tune, you start thinking is it the right pace, is it the right tempo? That is the death nell for artists. —
Alison Moyet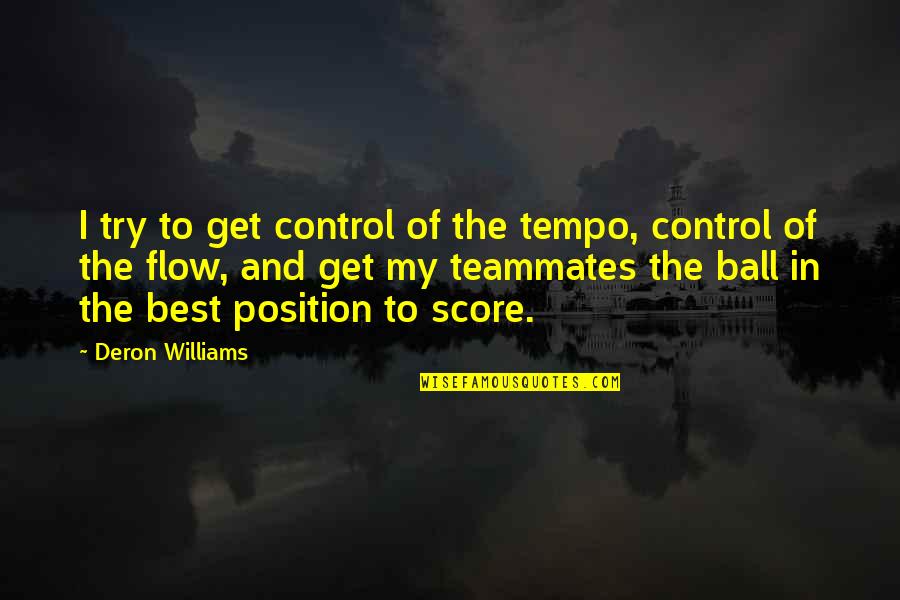 I try to get control of the tempo, control of the flow, and get my teammates the ball in the best position to score. —
Deron Williams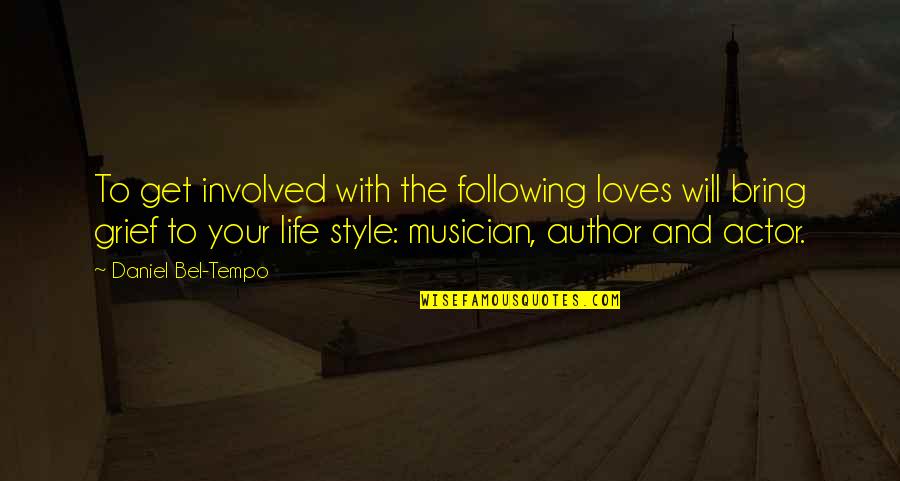 To get involved with the following loves will bring grief to your life style: musician, author and actor. —
Daniel Bel-Tempo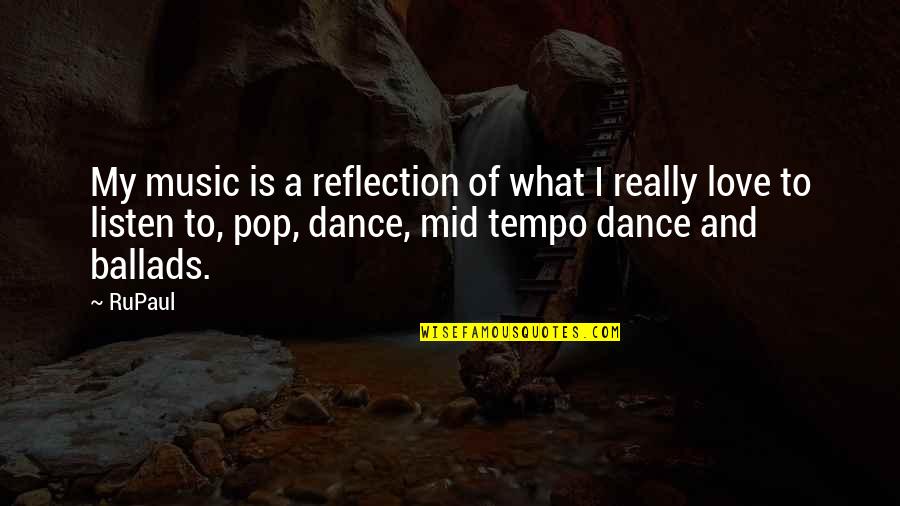 My music is a reflection of what I really love to listen to, pop, dance, mid tempo dance and ballads. —
RuPaul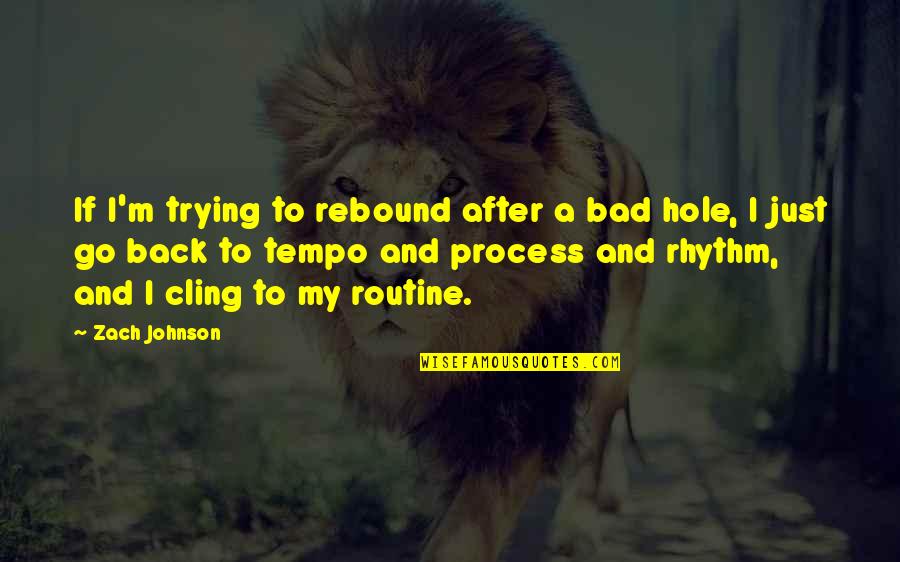 If I'm trying to rebound after a bad hole, I just go back to tempo and process and rhythm, and I cling to my routine. —
Zach Johnson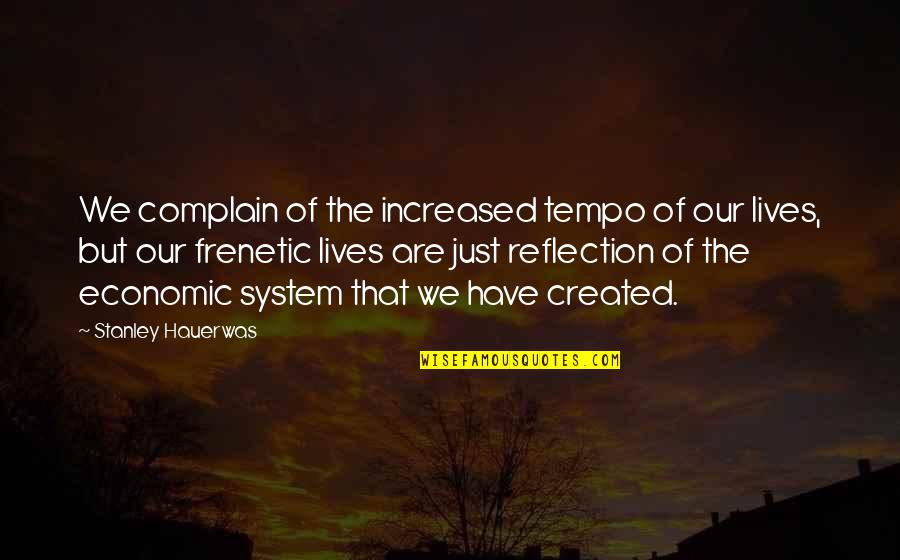 We complain of the increased tempo of our lives, but our frenetic lives are just reflection of the economic system that we have created. —
Stanley Hauerwas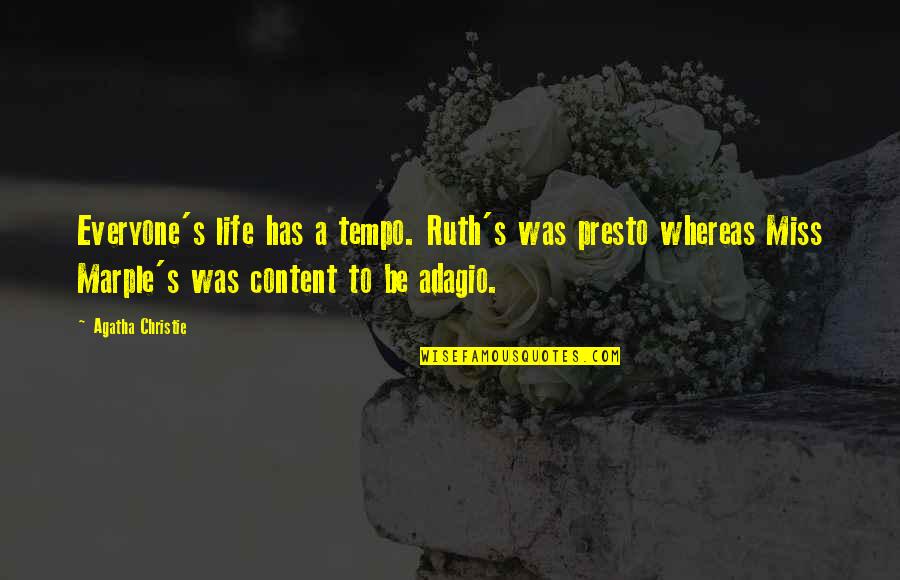 Everyone's life has a tempo. Ruth's was presto whereas Miss Marple's was content to be adagio. —
Agatha Christie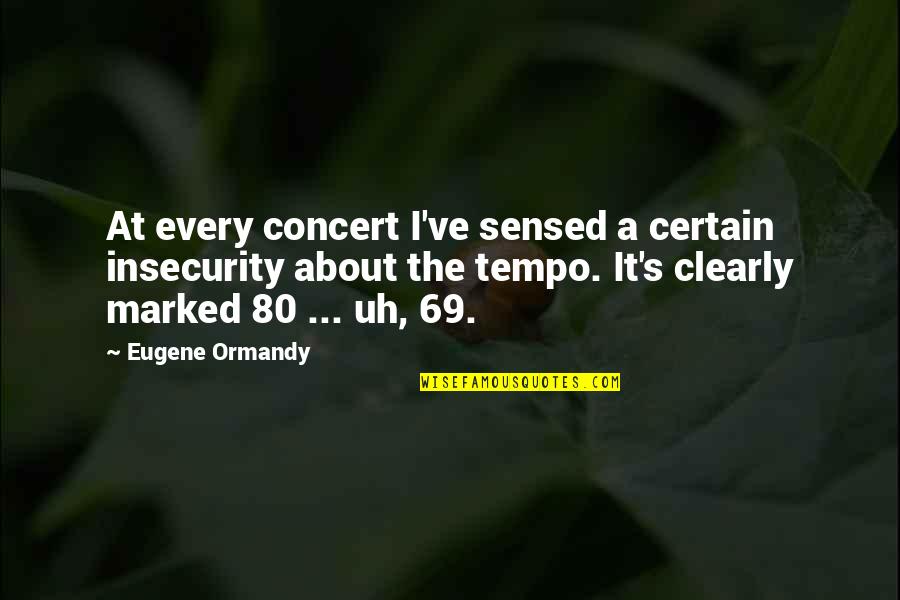 At every concert I've sensed a certain insecurity about the tempo. It's clearly marked 80 ... uh, 69. —
Eugene Ormandy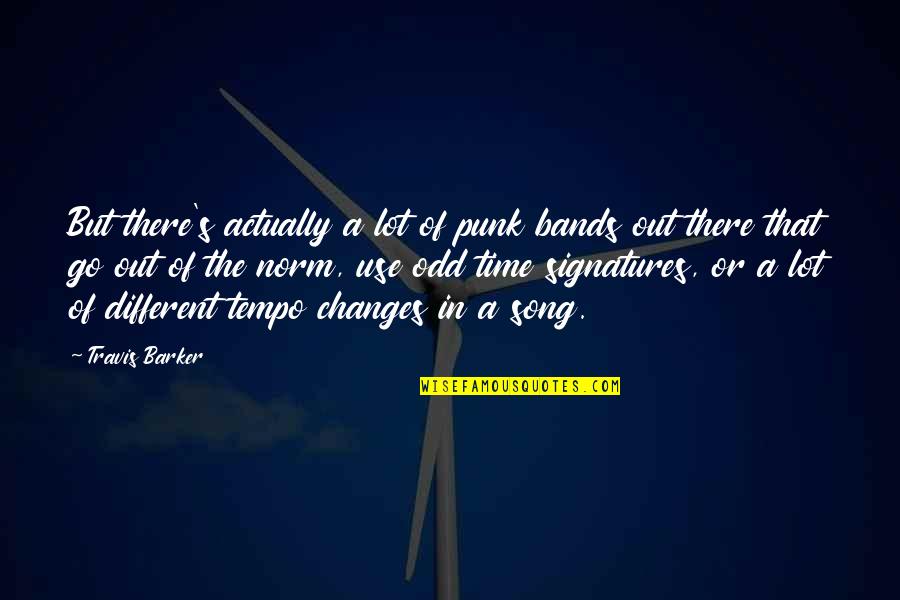 But there's actually a lot of punk bands out there that go out of the norm, use odd time signatures, or a lot of different tempo changes in a song. —
Travis Barker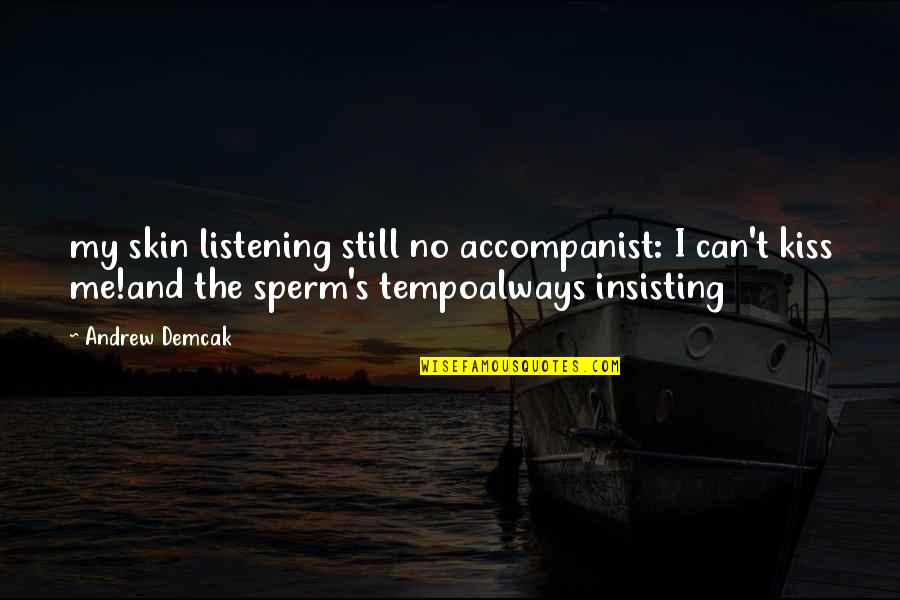 my skin listening
still no accompanist:
I can't kiss me!
and the sperm's tempo
always insisting —
Andrew Demcak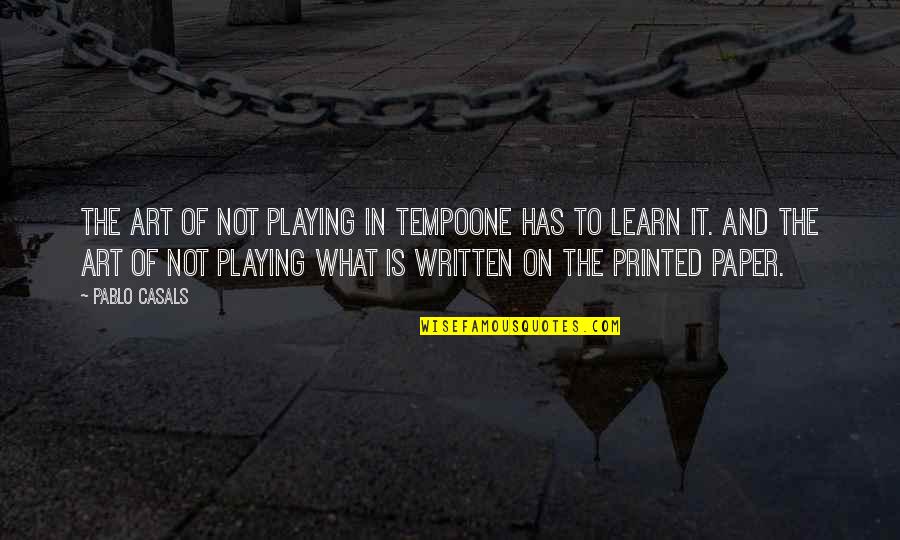 The art of not playing in tempo
one has to learn it. And the art of not playing what is written on the printed paper. —
Pablo Casals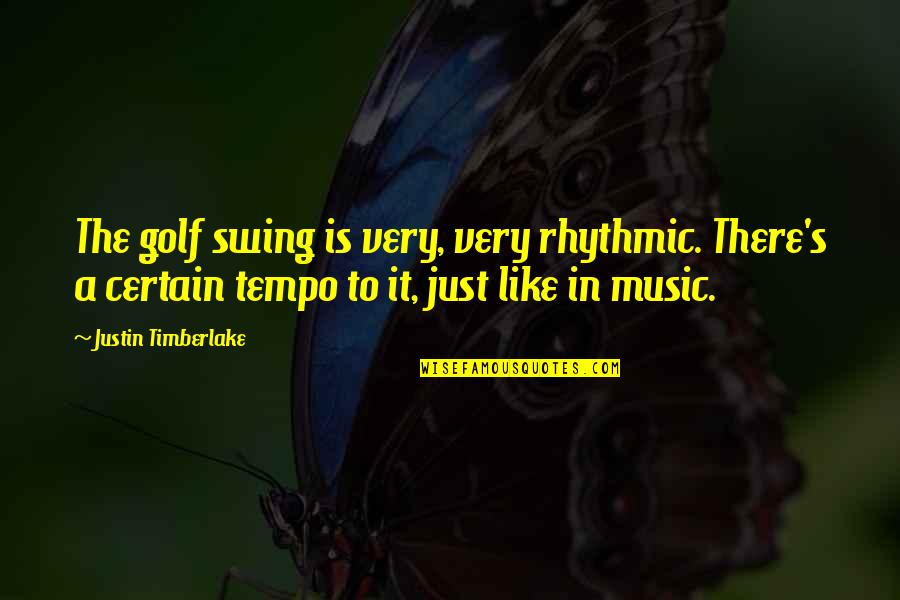 The golf swing is very, very rhythmic. There's a certain tempo to it, just like in music. —
Justin Timberlake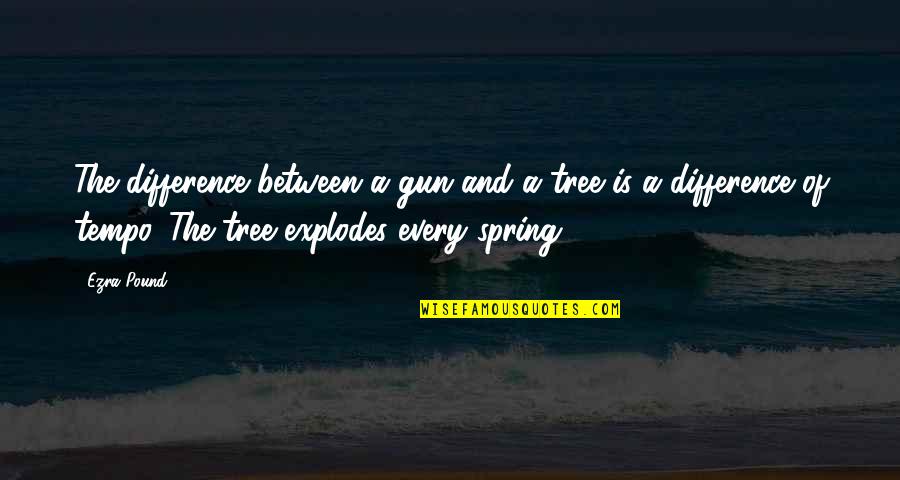 The difference between a gun and a tree is a difference of tempo. The tree explodes every spring. —
Ezra Pound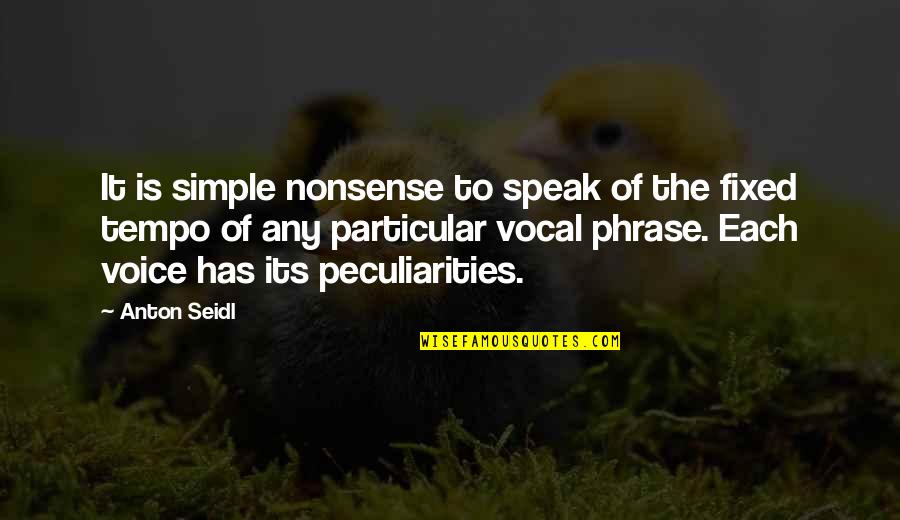 It is simple nonsense to speak of the fixed tempo of any particular vocal phrase. Each voice has its peculiarities. —
Anton Seidl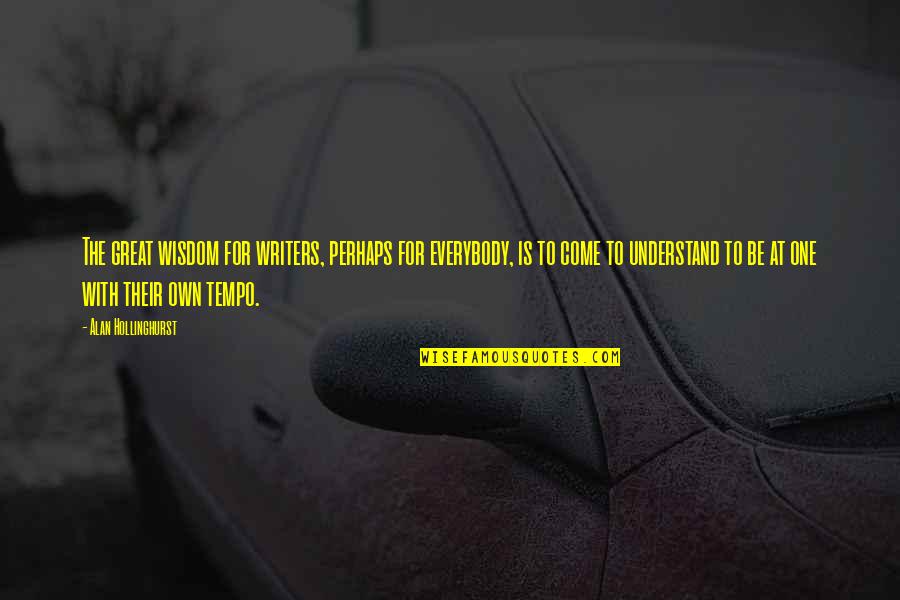 The great wisdom for writers, perhaps for everybody, is to come to understand to be at one with their own tempo. —
Alan Hollinghurst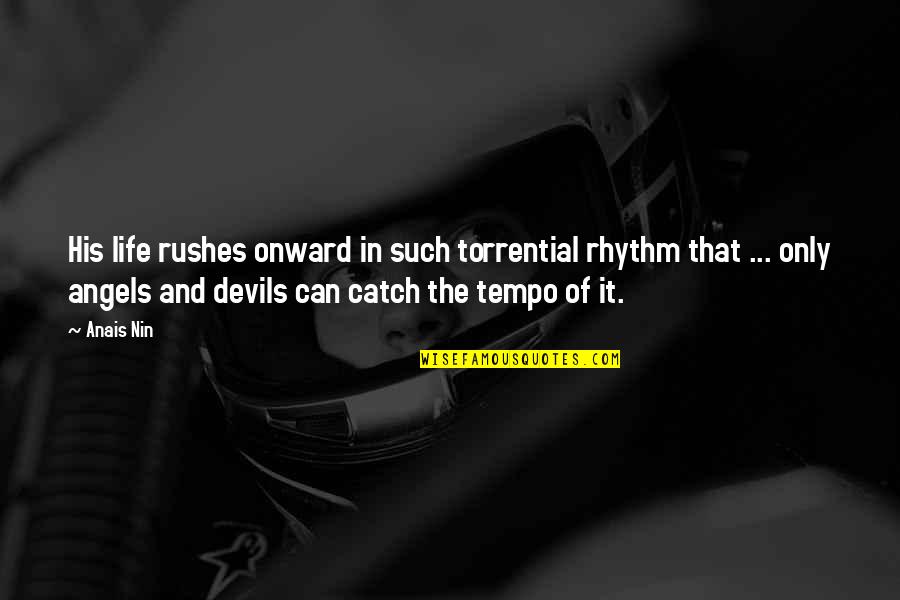 His life rushes onward in such torrential rhythm that ... only angels and devils can catch the tempo of it. —
Anais Nin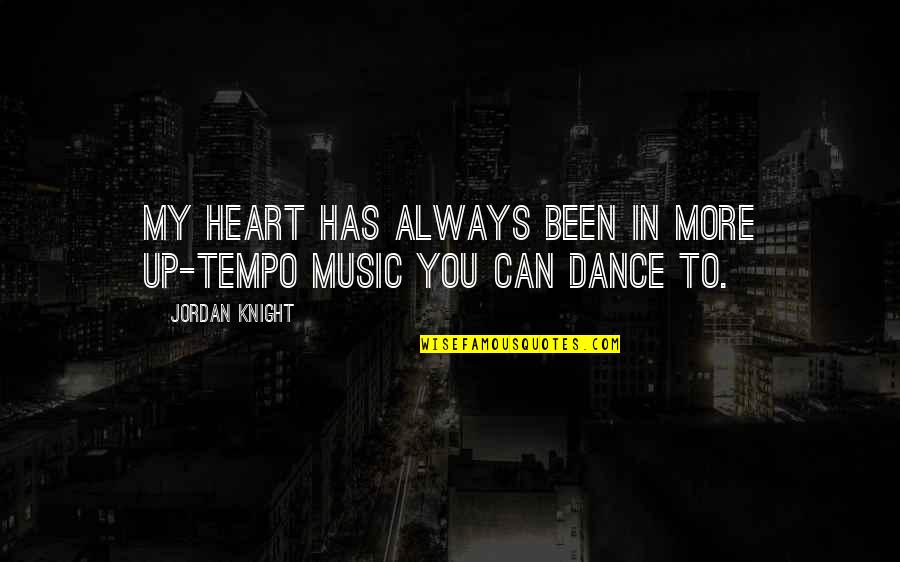 My heart has always been in more up-tempo music you can dance to. —
Jordan Knight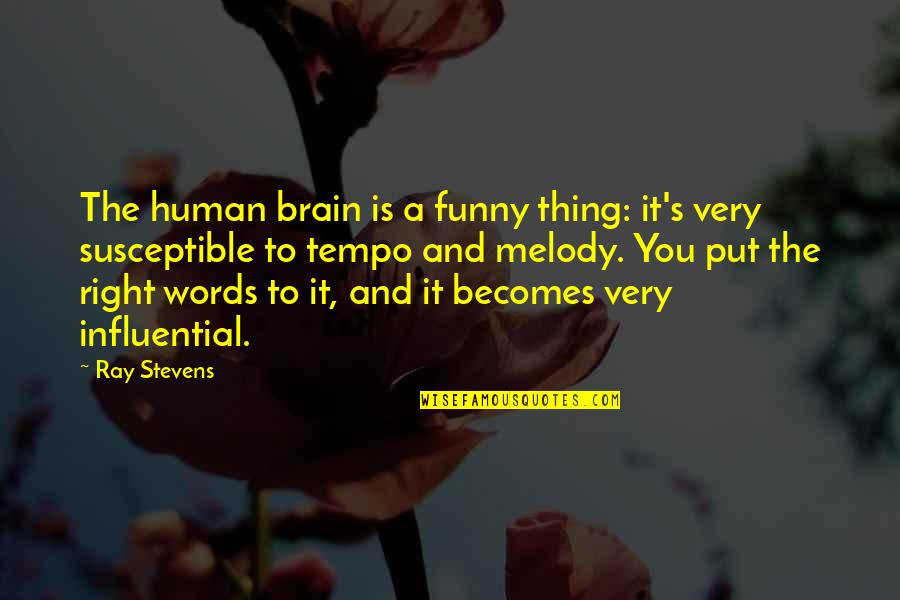 The human brain is a funny thing: it's very susceptible to tempo and melody. You put the right words to it, and it becomes very influential. —
Ray Stevens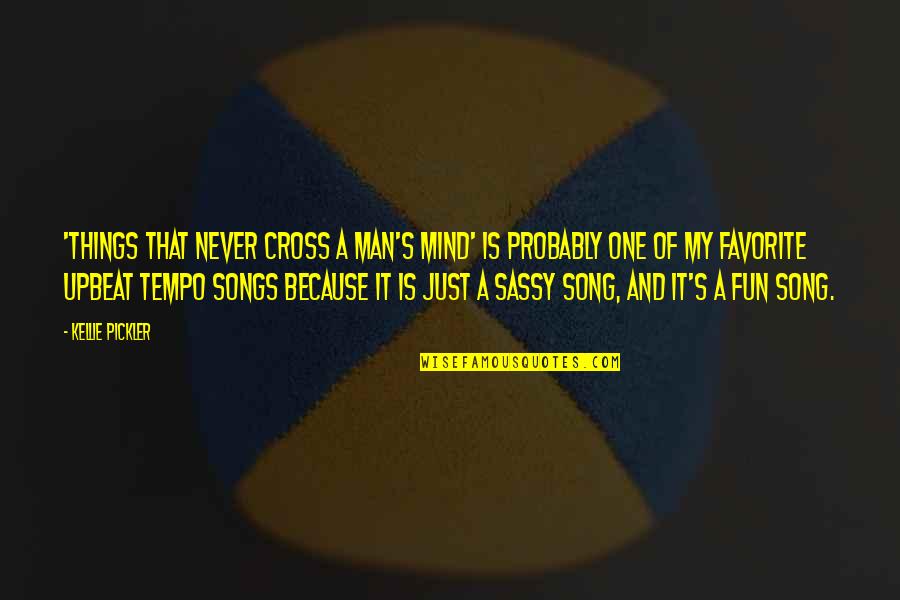 'Things that Never Cross a Man's Mind' is probably one of my favorite upbeat tempo songs because it is just a sassy song, and it's a fun song. —
Kellie Pickler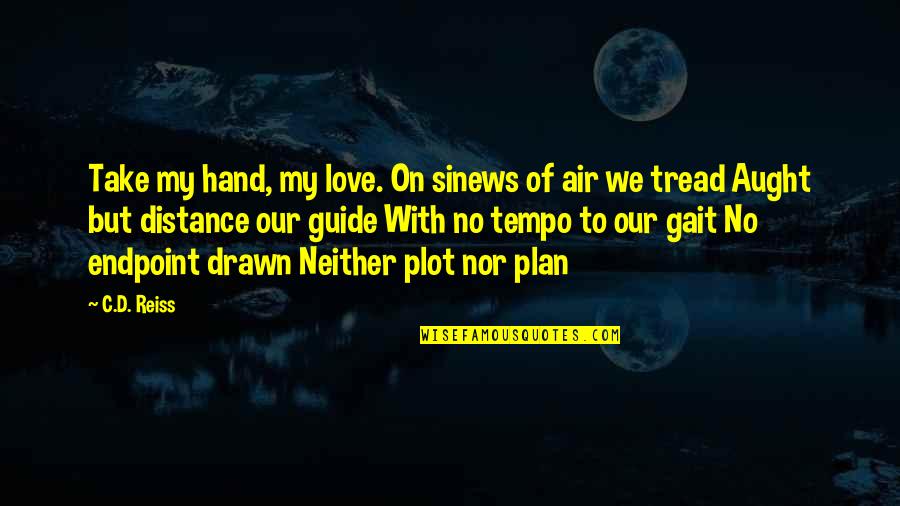 Take my hand, my love. On sinews of air we tread Aught but distance our guide With no tempo to our gait No endpoint drawn Neither plot nor plan —
C.D. Reiss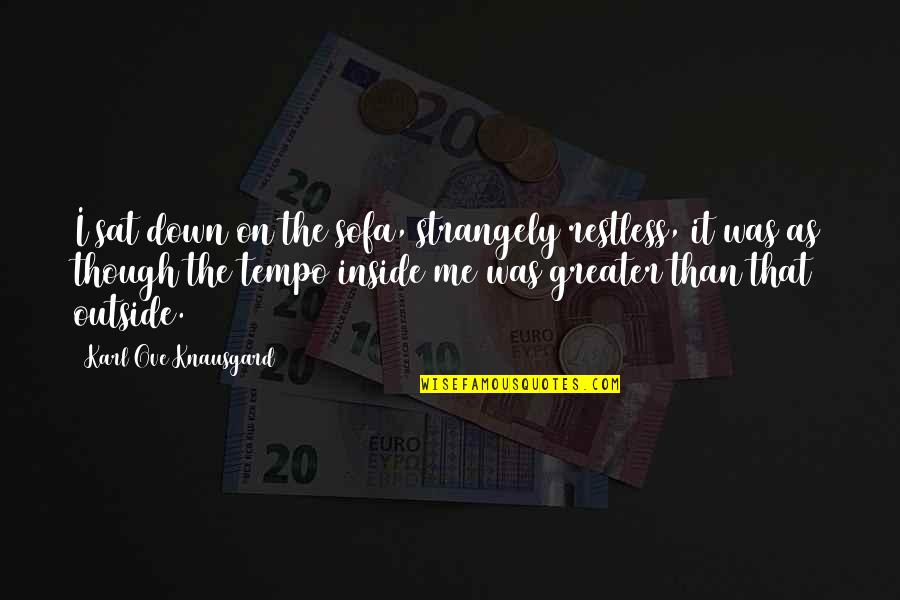 I sat down on the sofa, strangely restless, it was as though the tempo inside me was greater than that outside. —
Karl Ove Knausgard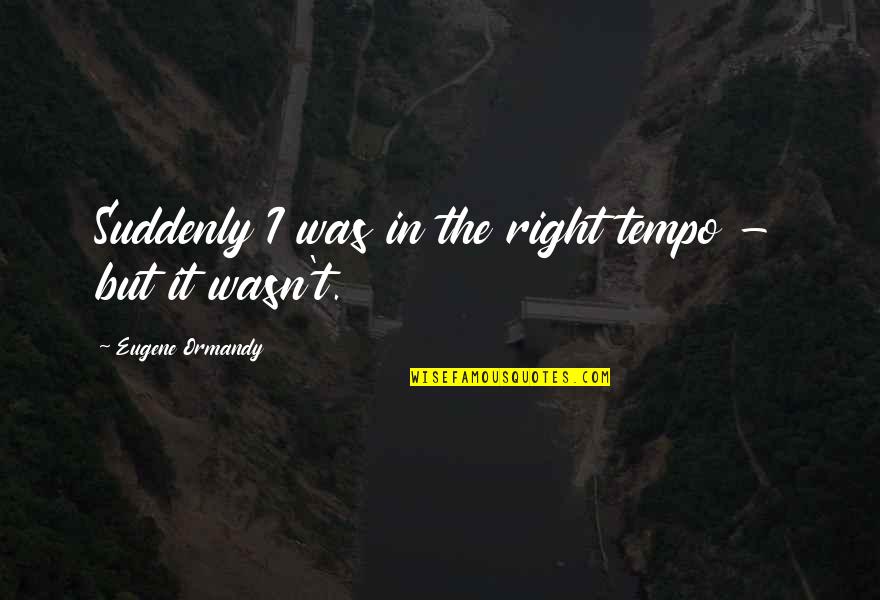 Suddenly I was in the right tempo - but it wasn't. —
Eugene Ormandy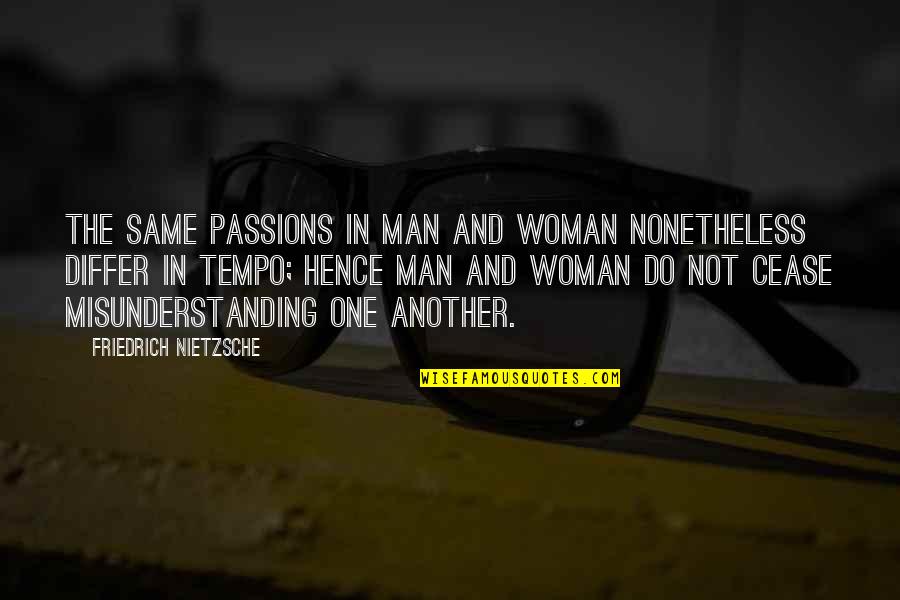 The same passions in man and woman nonetheless differ in tempo; hence man and woman do not cease misunderstanding one another. —
Friedrich Nietzsche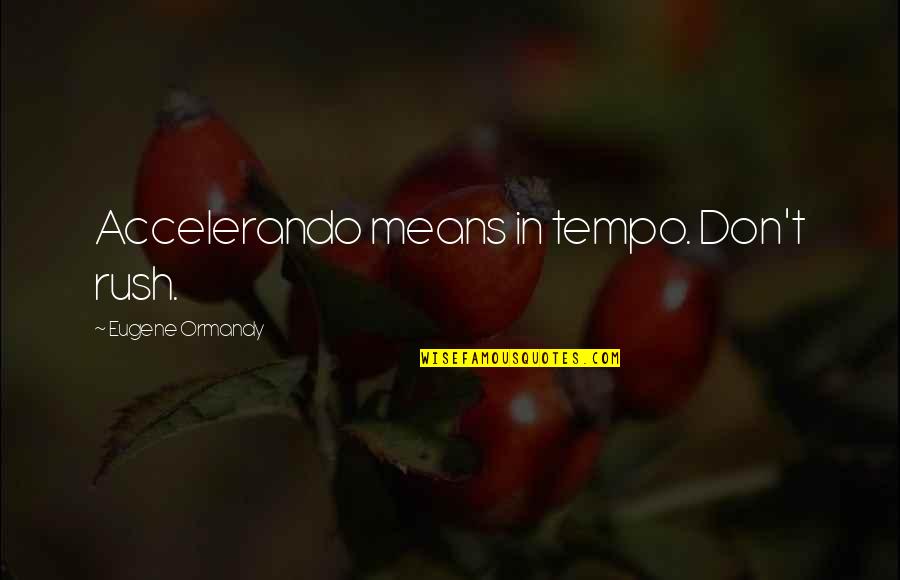 Accelerando means in tempo. Don't rush. —
Eugene Ormandy