Talent And Luck Quotes
Collection of top 25 famous quotes about Talent And Luck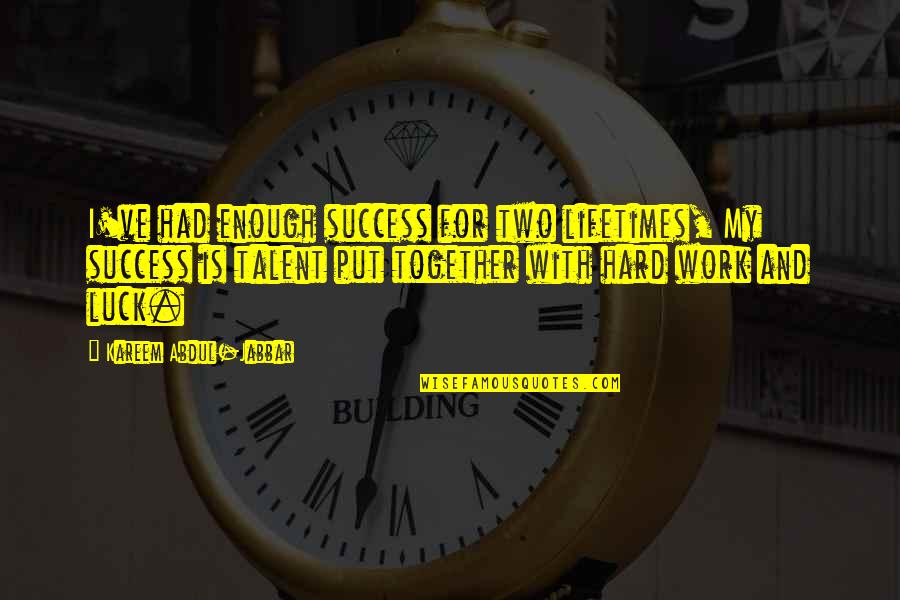 I've had enough success for two lifetimes, My success is talent put together with hard work and luck.
—
Kareem Abdul-Jabbar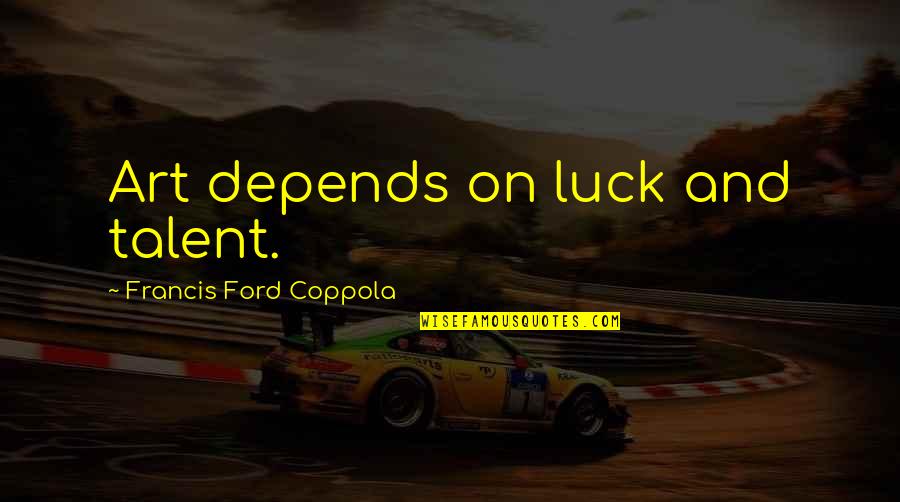 Art depends on luck and talent.
—
Francis Ford Coppola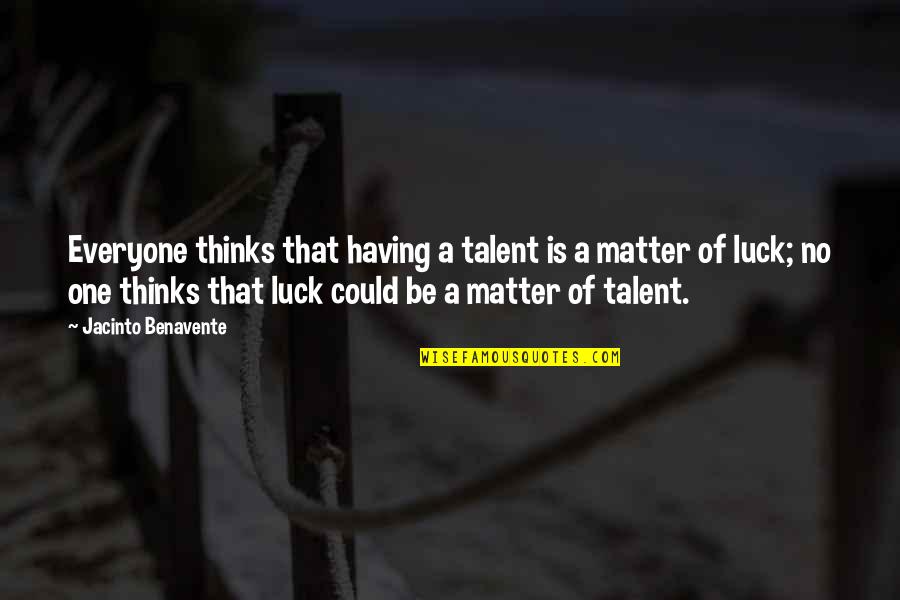 Everyone thinks that having a talent is a matter of luck; no one thinks that luck could be a matter of talent.
—
Jacinto Benavente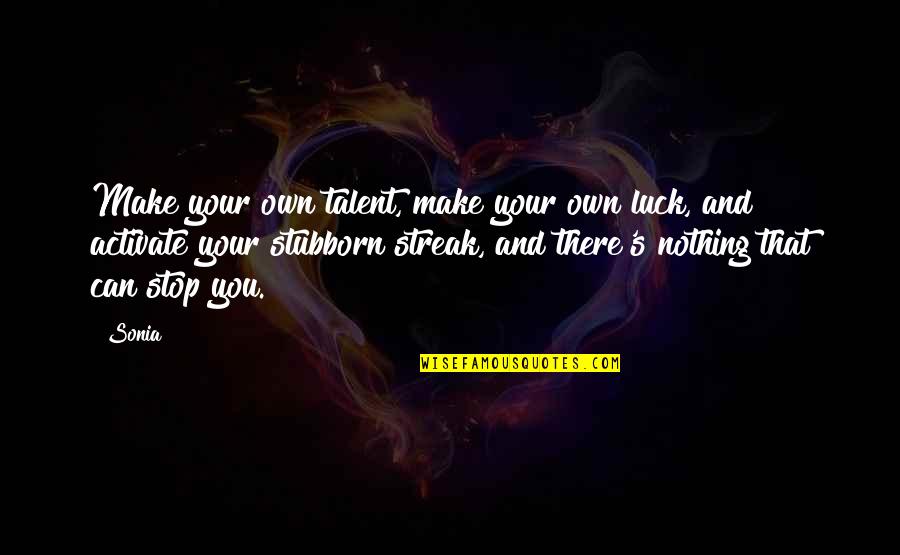 Make your own talent, make your own luck, and activate your stubborn streak, and there's nothing that can stop you.
—
Sonia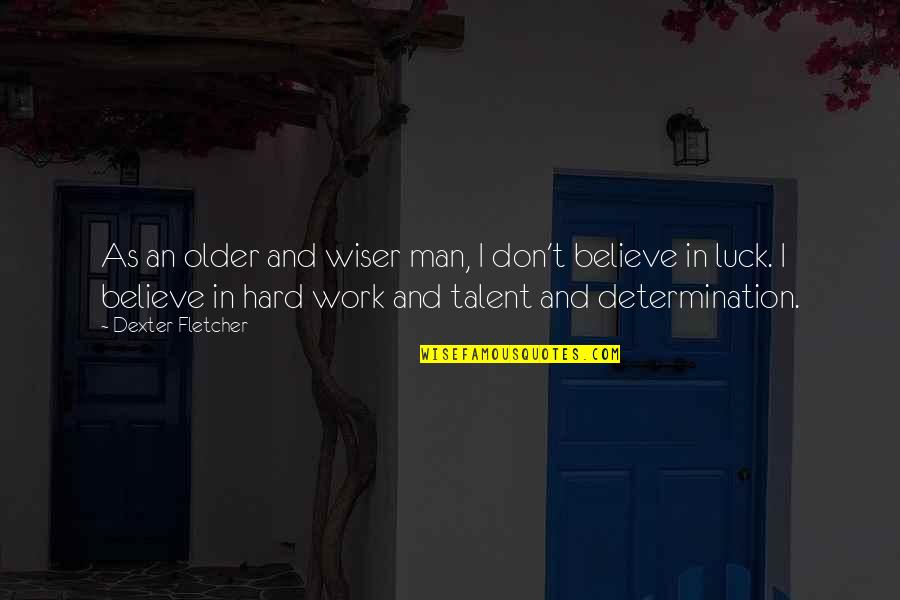 As an older and wiser man, I don't believe in luck. I believe in hard work and talent and determination.
—
Dexter Fletcher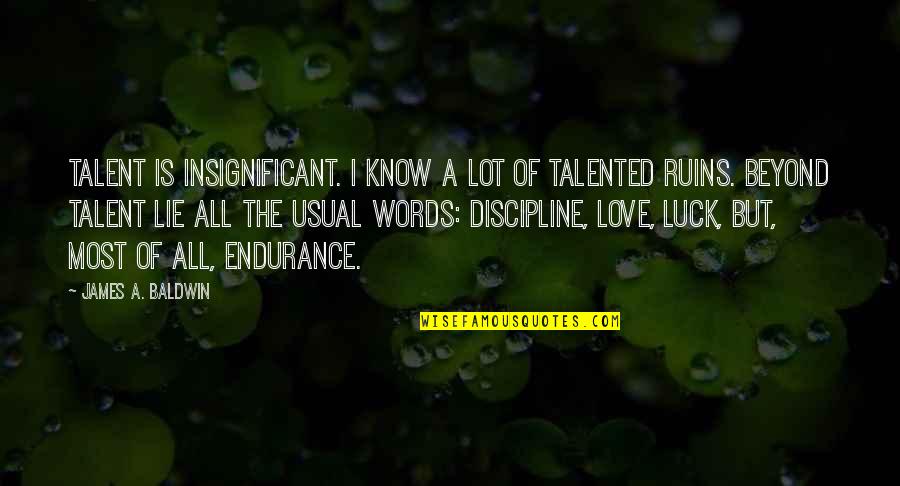 Talent is insignificant. I know a lot of talented ruins. Beyond talent lie all the usual words: discipline, love, luck, but, most of all, endurance.
—
James A. Baldwin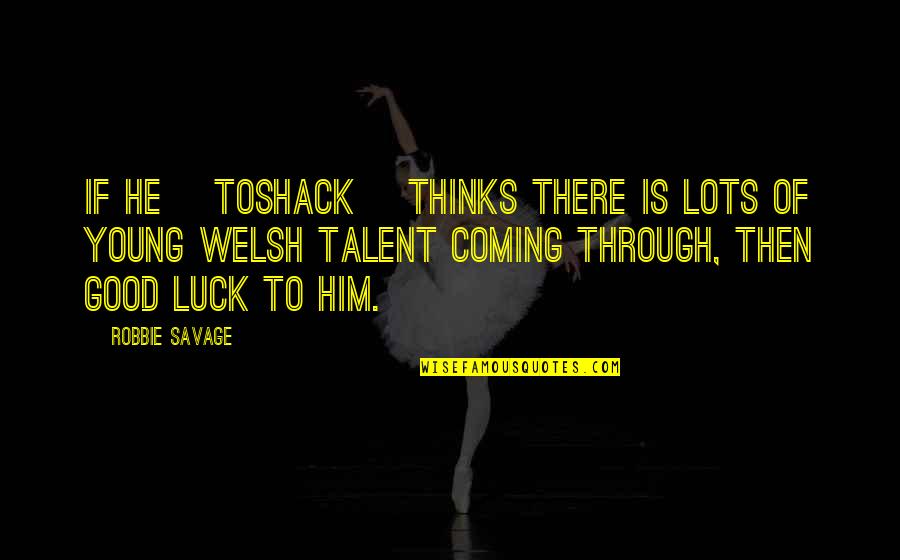 If he [Toshack] thinks there is lots of young Welsh talent coming through, then good luck to him. —
Robbie Savage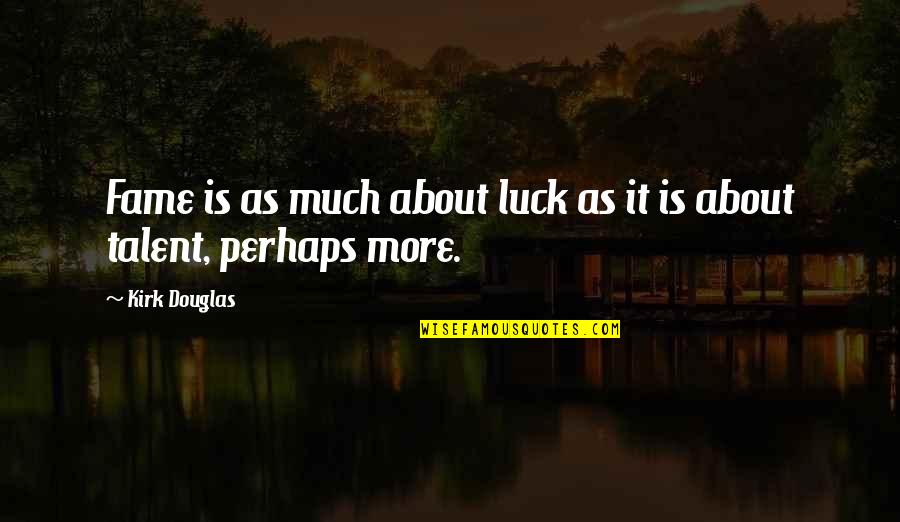 Fame is as much about luck as it is about talent, perhaps more. —
Kirk Douglas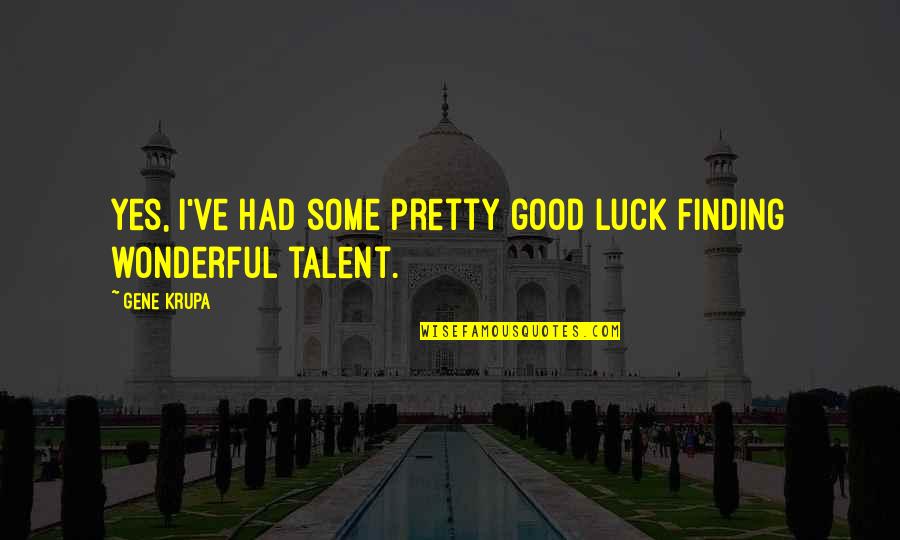 Yes, I've had some pretty good luck finding wonderful talent. —
Gene Krupa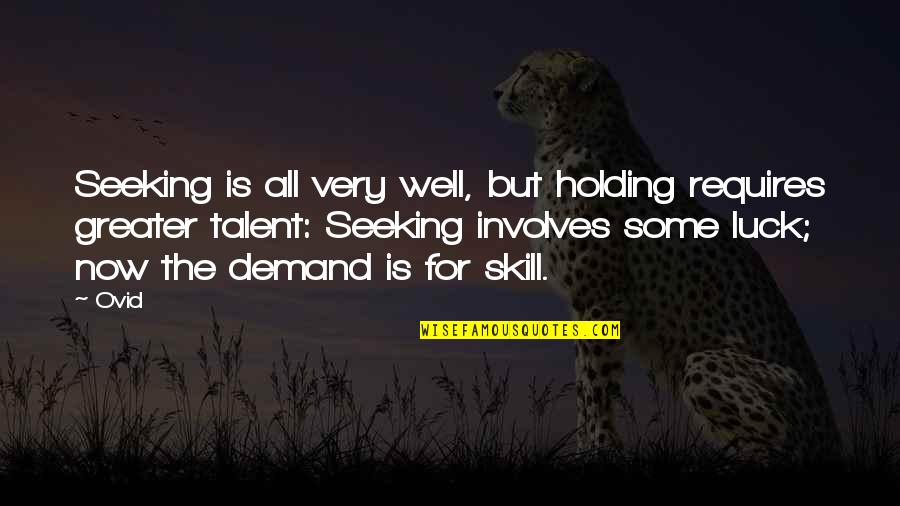 Seeking is all very well, but holding requires greater talent: Seeking involves some luck; now the demand is for skill. —
Ovid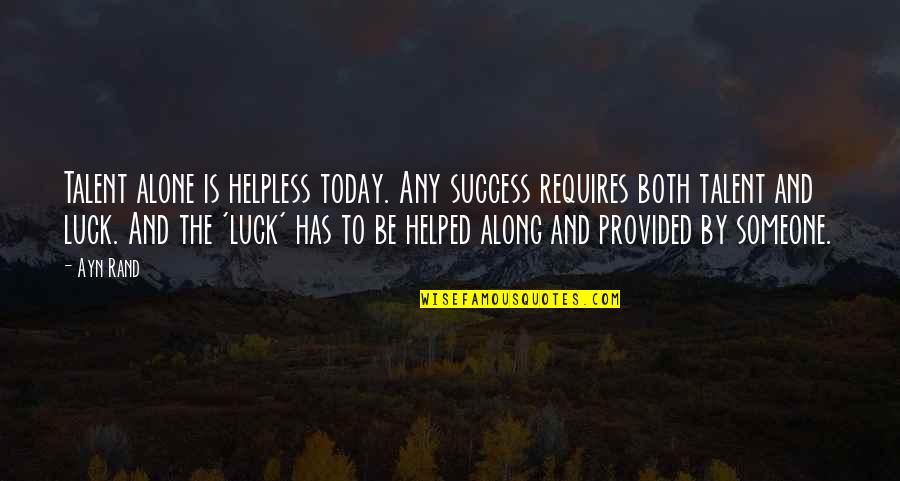 Talent alone is helpless today. Any success requires both
talent and luck
. And the 'luck' has to be helped along and provided by someone. —
Ayn Rand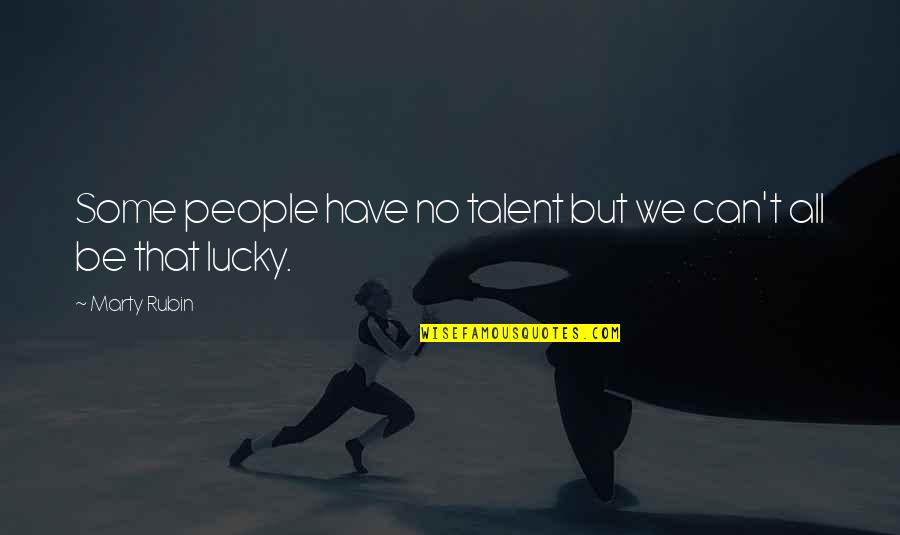 Some people have no talent but we can't all be that lucky. —
Marty Rubin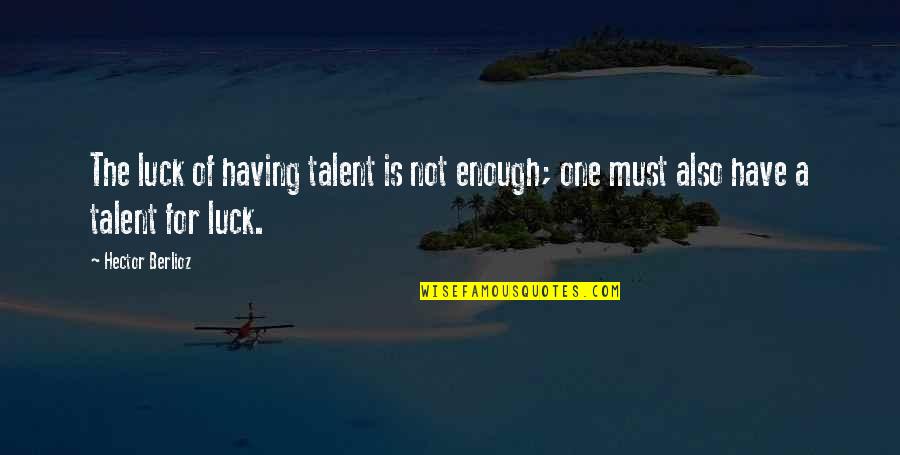 The luck of having talent is not enough; one must also have a talent for luck. —
Hector Berlioz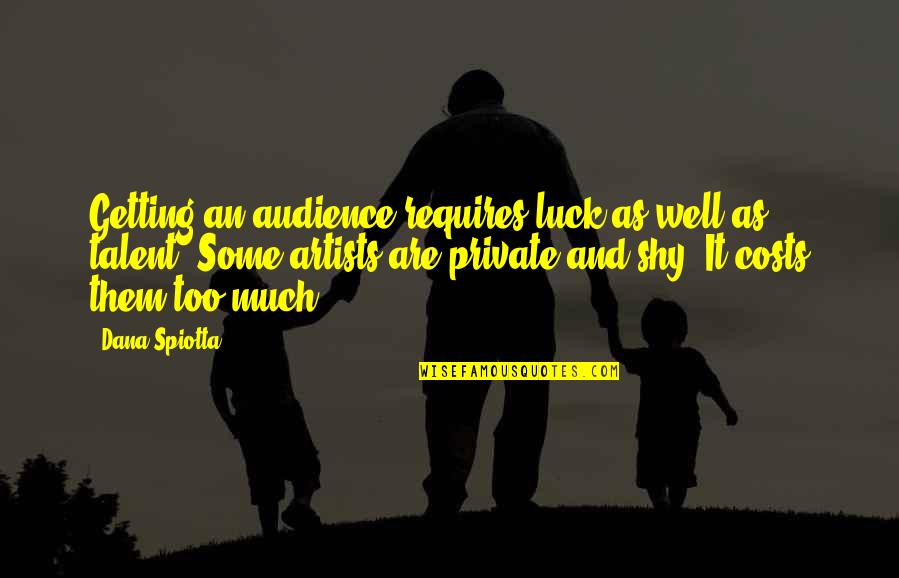 Getting an audience requires luck as well as talent. Some artists are private and shy. It costs them too much. —
Dana Spiotta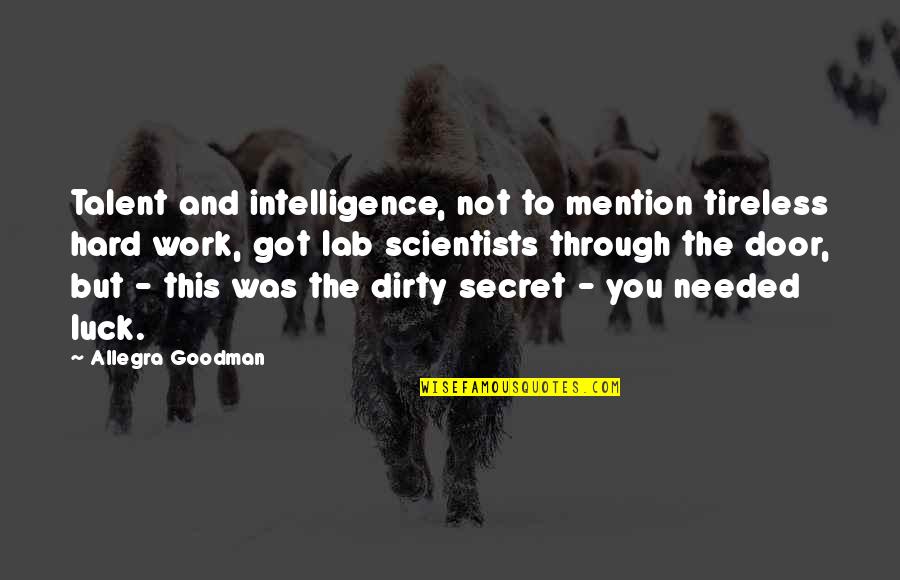 Talent and intelligence, not to mention tireless hard work, got lab scientists through the door, but - this was the dirty secret - you needed luck. —
Allegra Goodman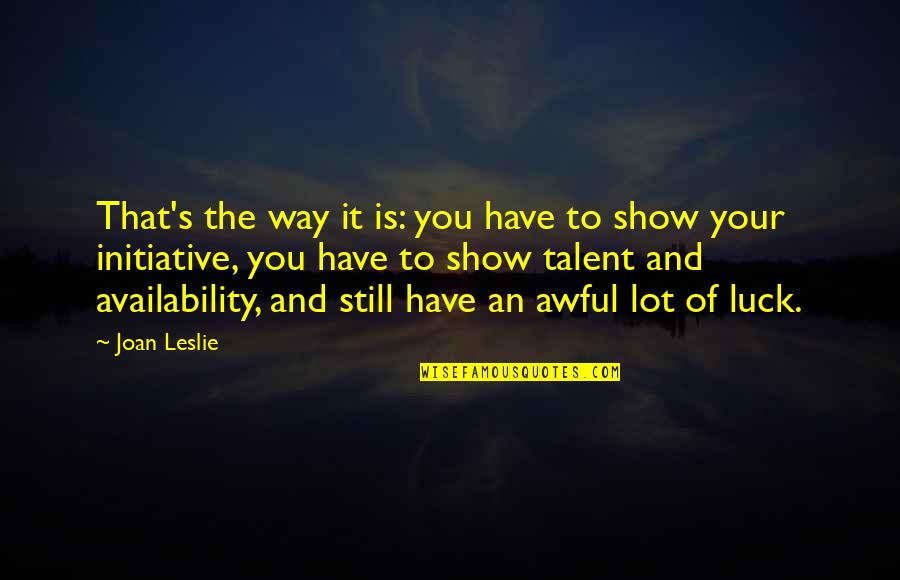 That's the way it is: you have to show your initiative, you have to show talent and availability, and still have an awful lot of luck. —
Joan Leslie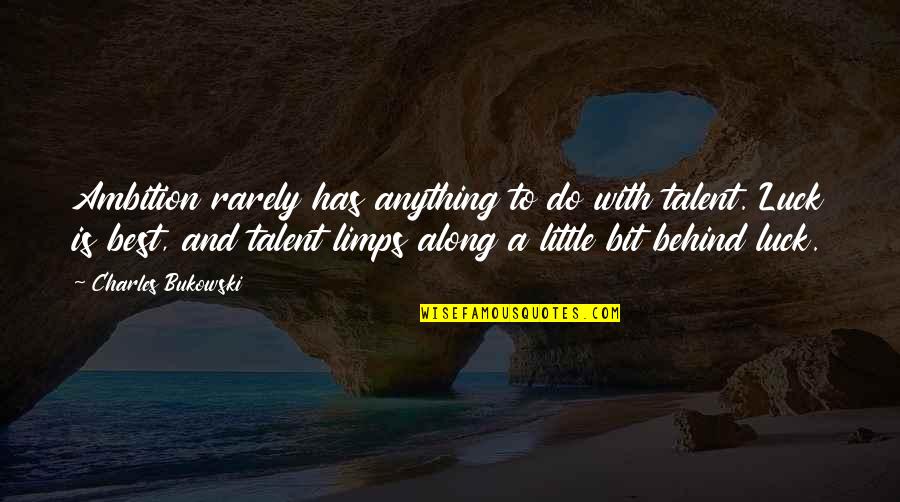 Ambition rarely has anything to do with talent. Luck is best, and talent limps along a little bit behind luck. —
Charles Bukowski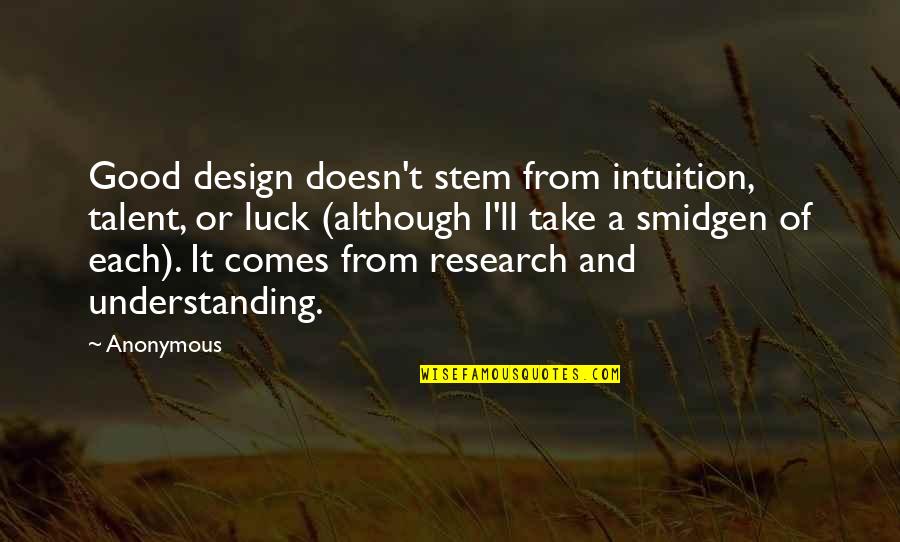 Good design doesn't stem from intuition, talent, or luck (although I'll take a smidgen of each). It comes from research and understanding. —
Anonymous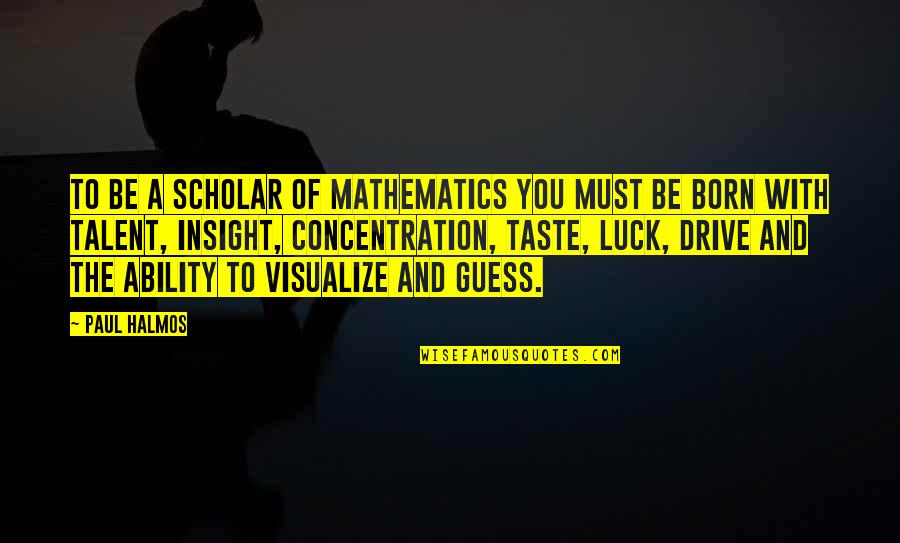 To be a scholar of mathematics you must be born with talent, insight, concentration, taste, luck, drive and the ability to visualize and guess. —
Paul Halmos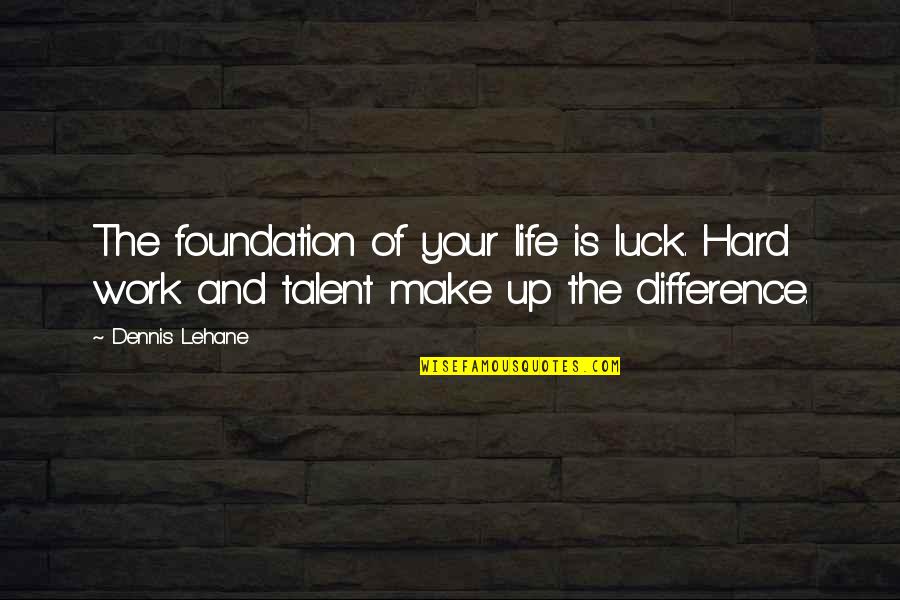 The foundation of your life is luck. Hard work and talent make up the difference. —
Dennis Lehane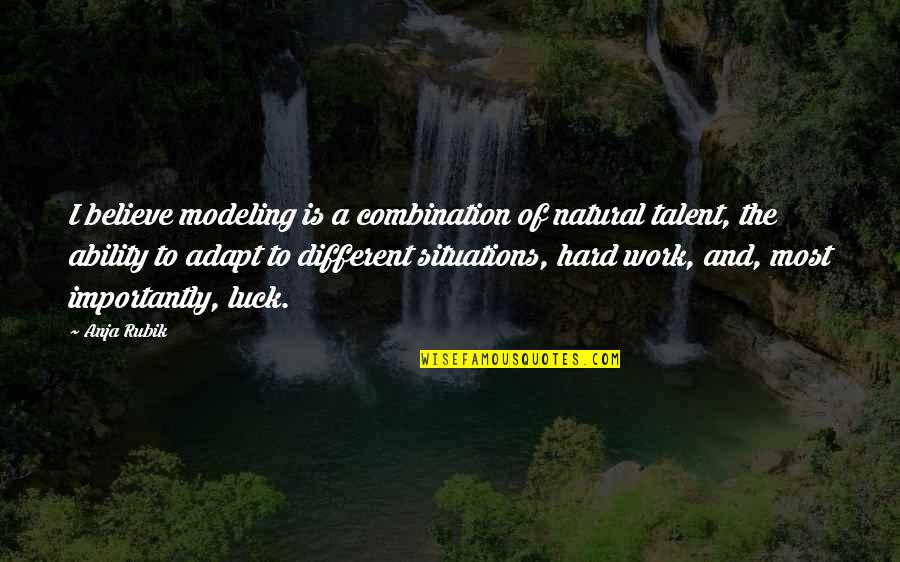 I believe modeling is a combination of natural talent, the ability to adapt to different situations, hard work, and, most importantly, luck. —
Anja Rubik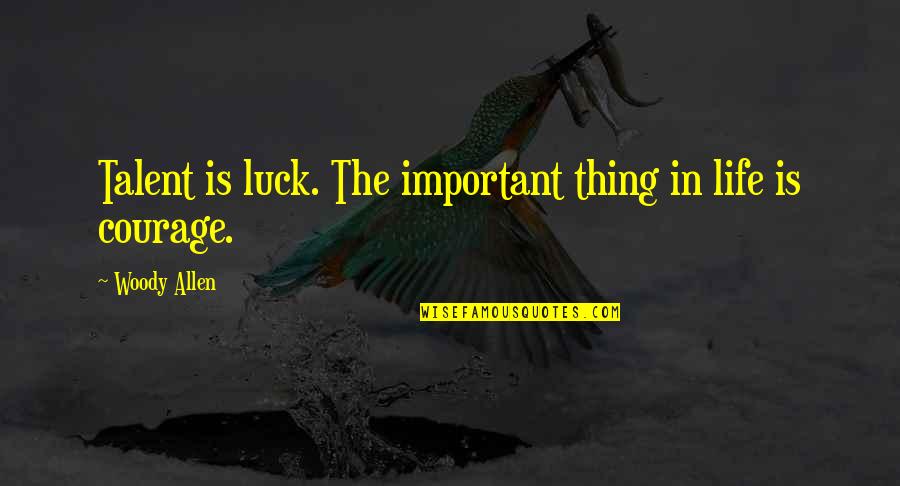 Talent is luck. The important thing in life is courage. —
Woody Allen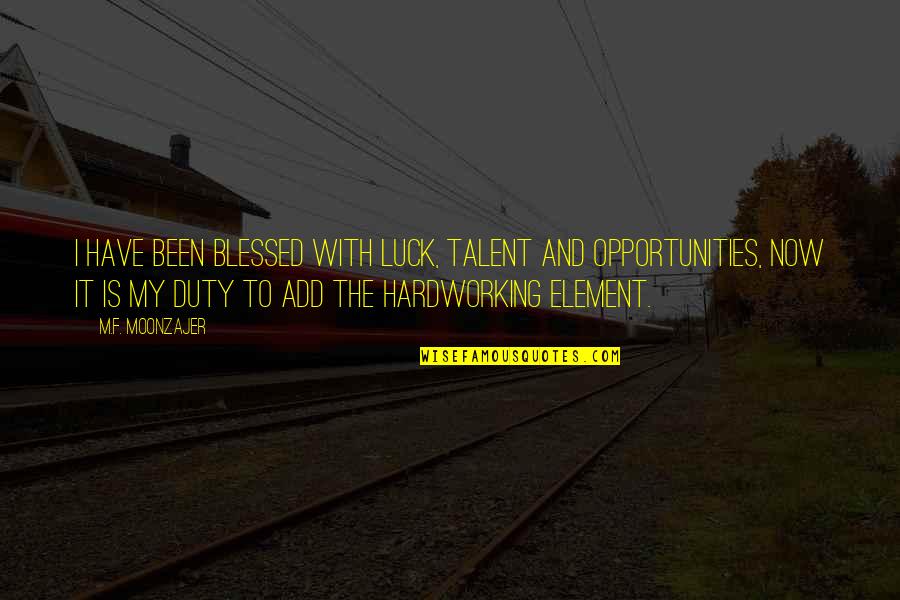 I have been blessed with luck, talent and opportunities, now it is my duty to add the hardworking element. —
M.F. Moonzajer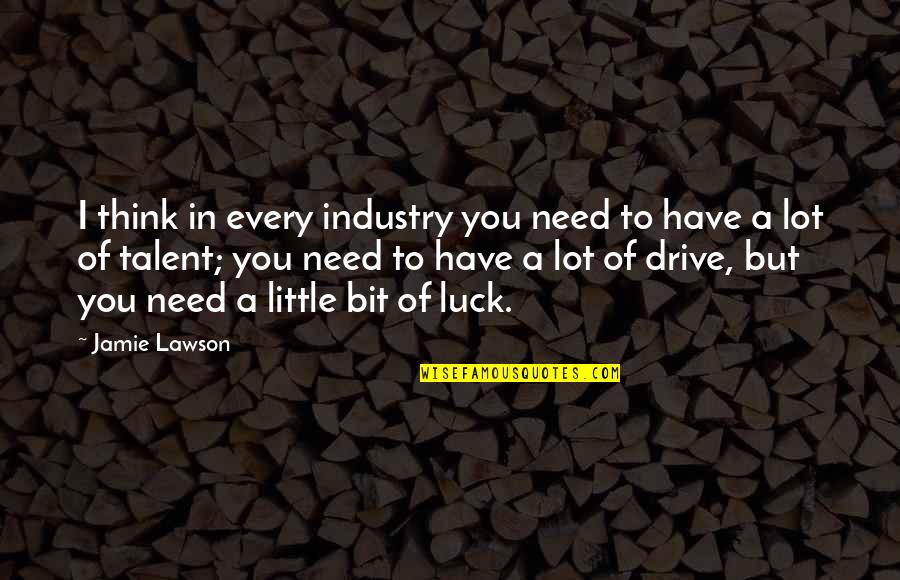 I think in every industry you need to have a lot of talent; you need to have a lot of drive, but you need a little bit of luck. —
Jamie Lawson