Take No Chances Quotes
Collection of top 58 famous quotes about Take No Chances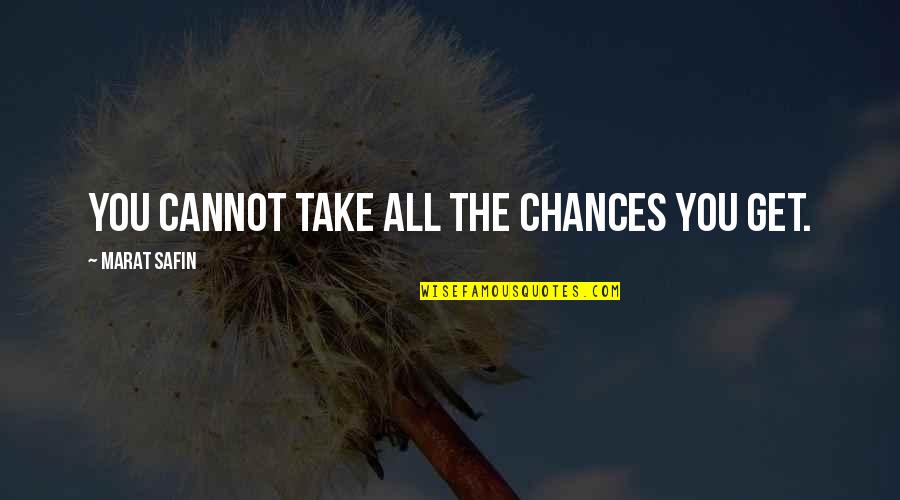 You cannot take all the chances you get.
—
Marat Safin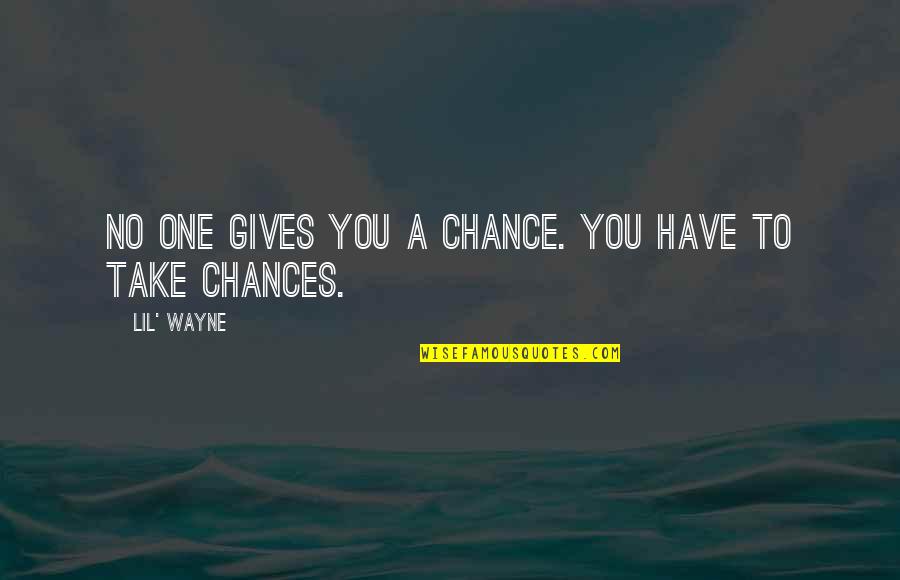 No one gives you a chance. You have to take chances.
—
Lil' Wayne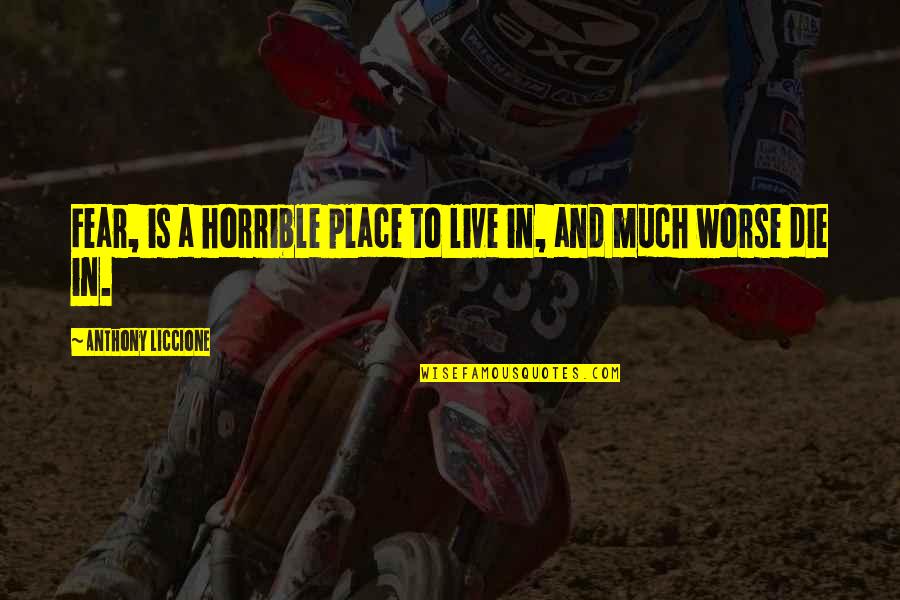 Fear, is a horrible place to live in, and much worse die in.
—
Anthony Liccione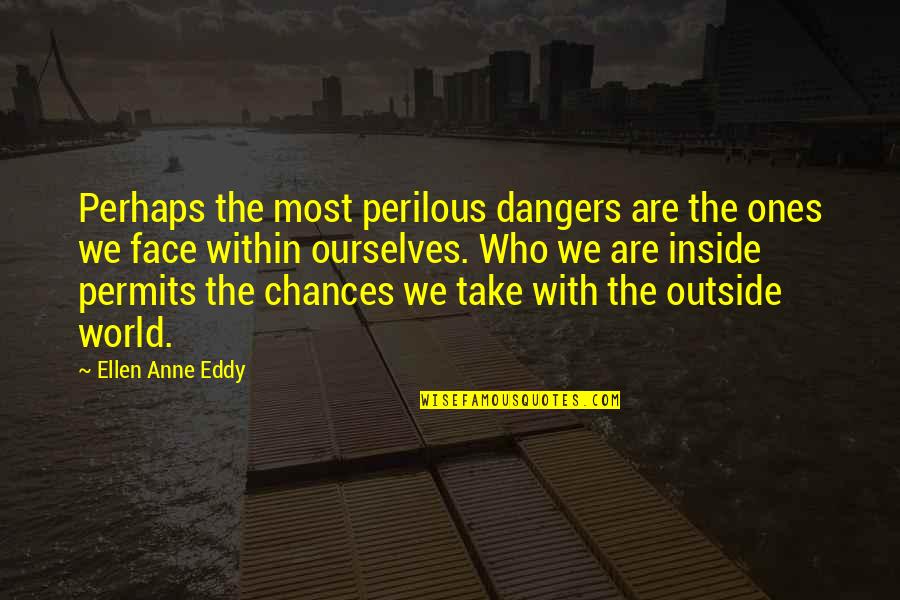 Perhaps the most perilous dangers are the ones we face within ourselves. Who we are inside permits the chances we take with the outside world.
—
Ellen Anne Eddy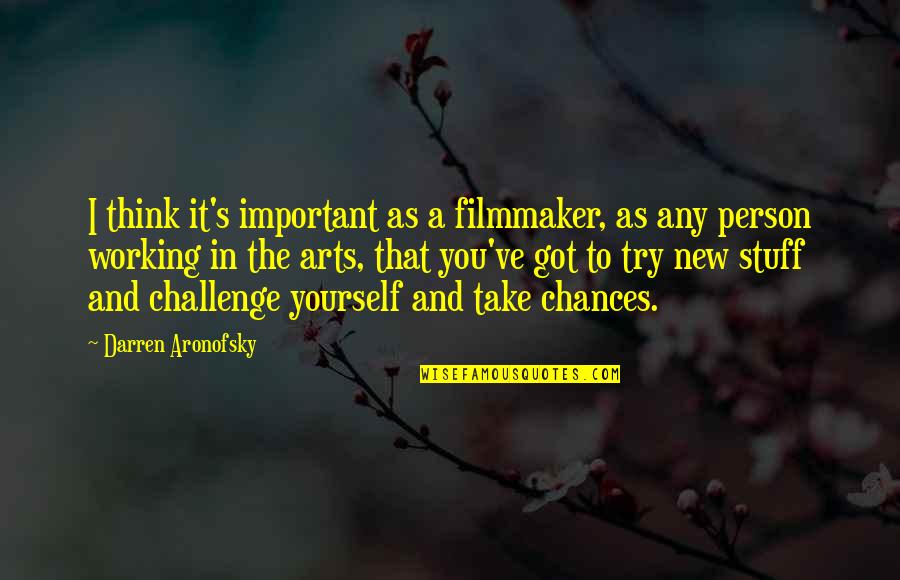 I think it's important as a filmmaker, as any person working in the arts, that you've got to try new stuff and challenge yourself and take chances.
—
Darren Aronofsky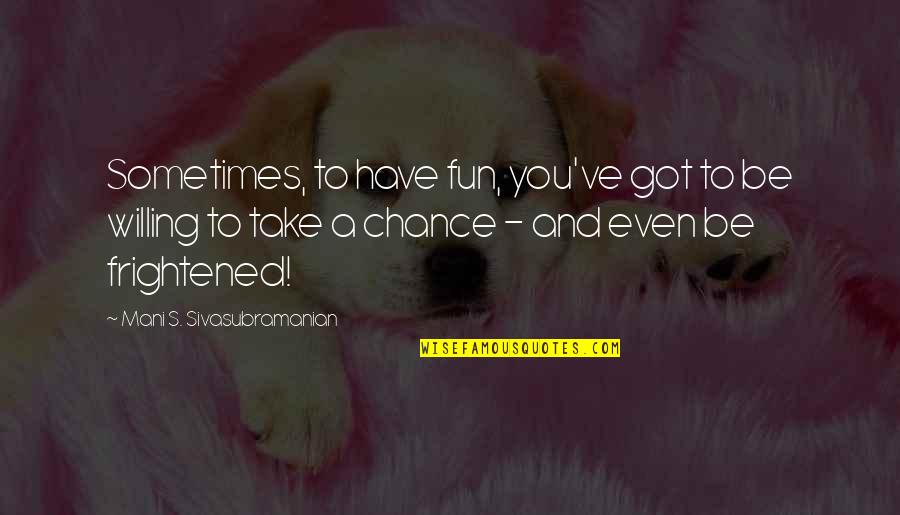 Sometimes, to have fun, you've got to be willing to take a chance - and even be frightened!
—
Mani S. Sivasubramanian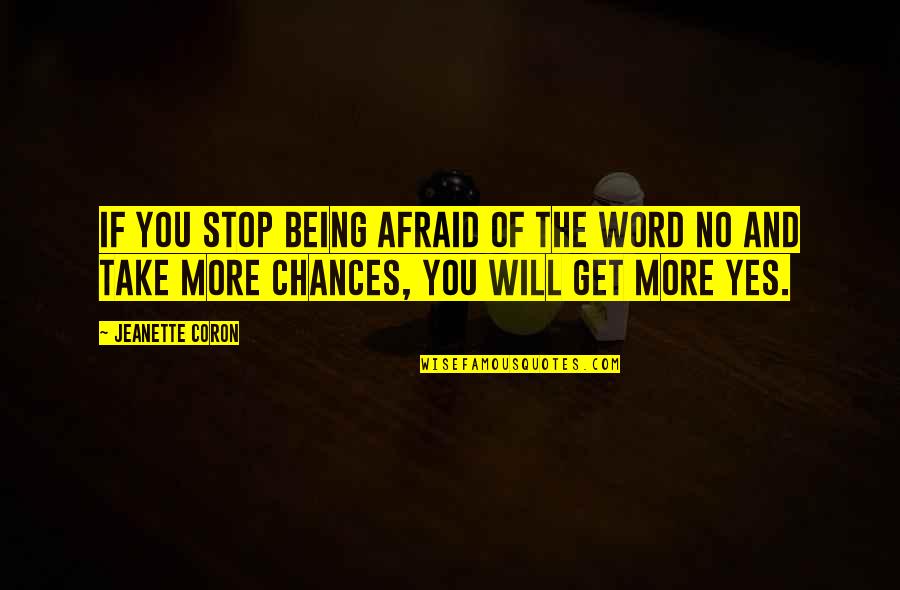 If you stop being afraid of the word no and take more chances, you will get more yes.
—
Jeanette Coron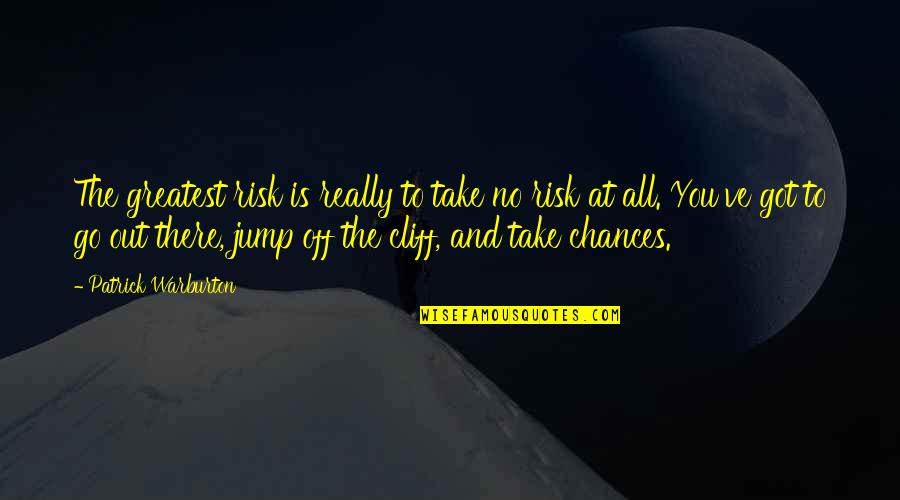 The greatest risk is really to take no risk at all. You've got to go out there, jump off the cliff, and take chances.
—
Patrick Warburton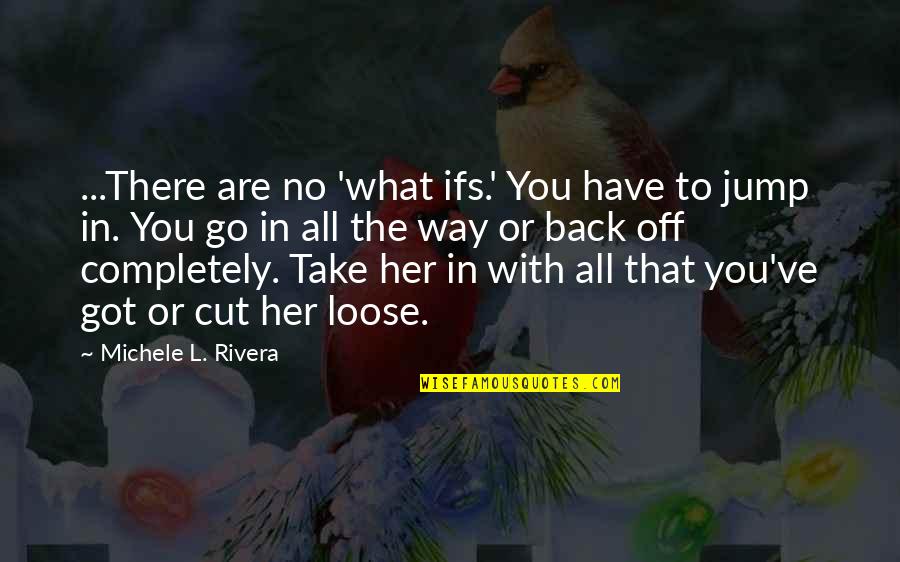 ...There are no 'what ifs.' You have to jump in. You go in all the way or back off completely. Take her in with all that you've got or cut her loose.
—
Michele L. Rivera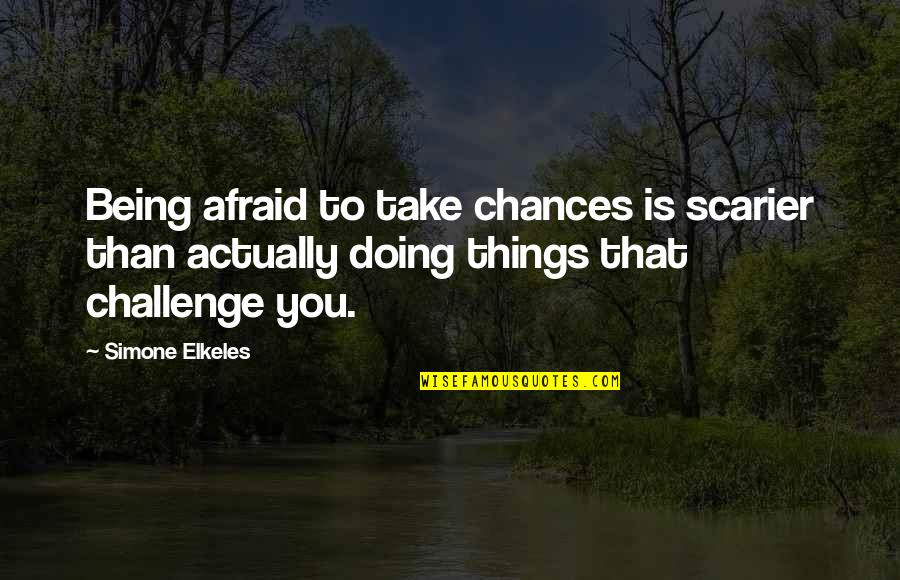 Being afraid to take chances is scarier than actually doing things that challenge you.
—
Simone Elkeles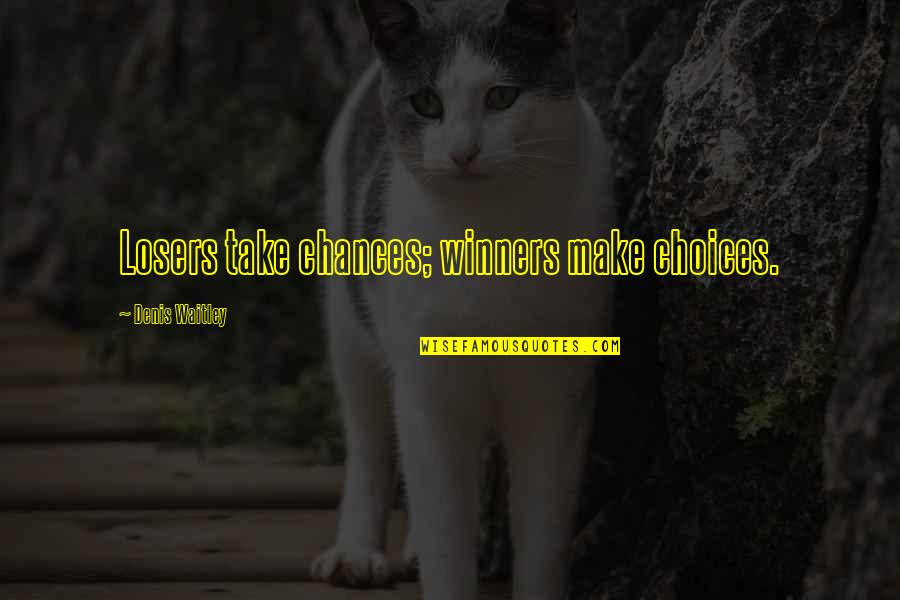 Losers take chances; winners make choices.
—
Denis Waitley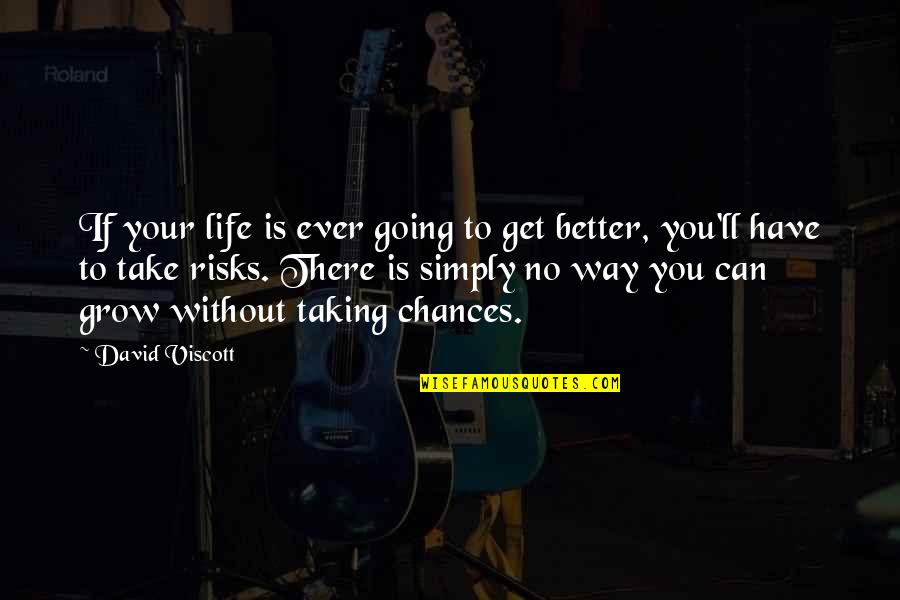 If your life is ever going to get better, you'll have to take risks. There is simply no way you can grow without taking chances.
—
David Viscott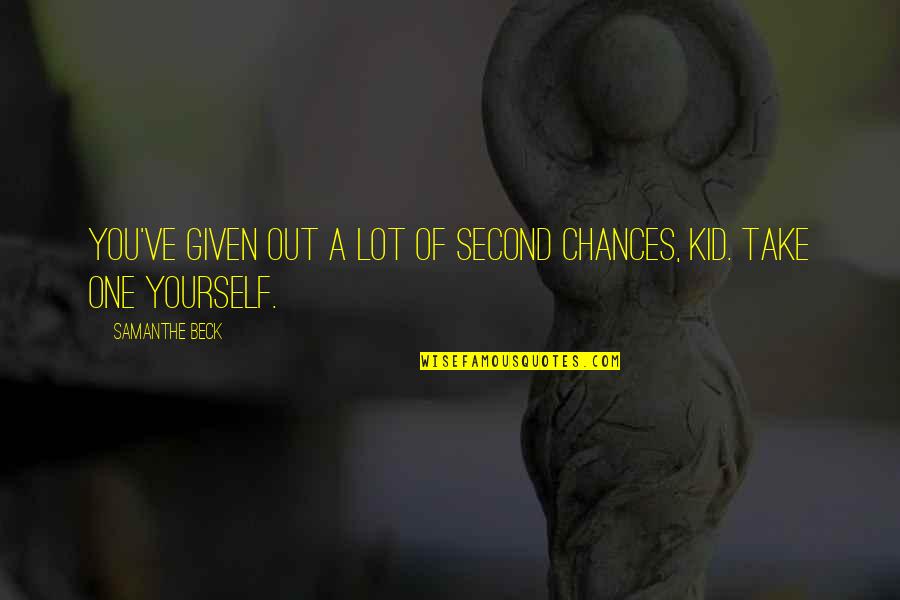 You've given out a lot of second chances, kid. Take one yourself.
—
Samanthe Beck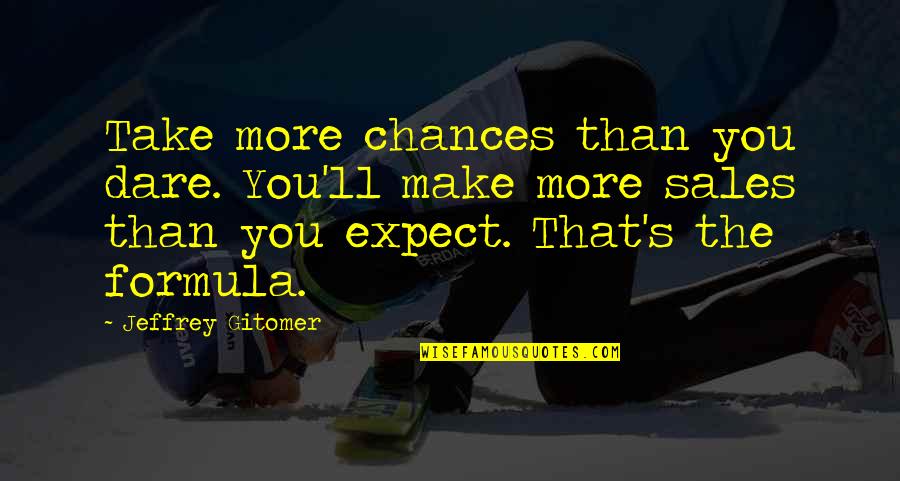 Take more chances than you dare. You'll make more sales than you expect. That's the formula. —
Jeffrey Gitomer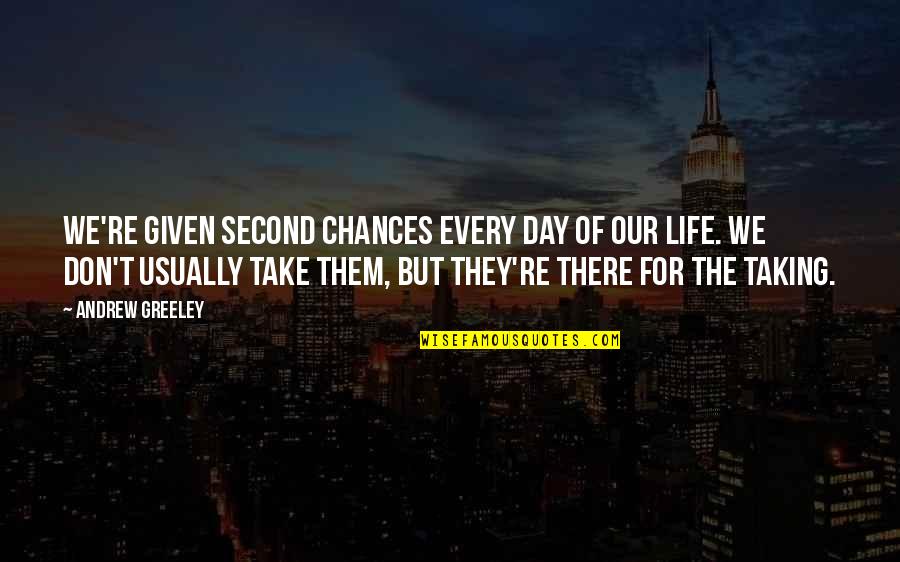 We're given second chances every day of our life. We don't usually take them, but they're there for the taking. —
Andrew Greeley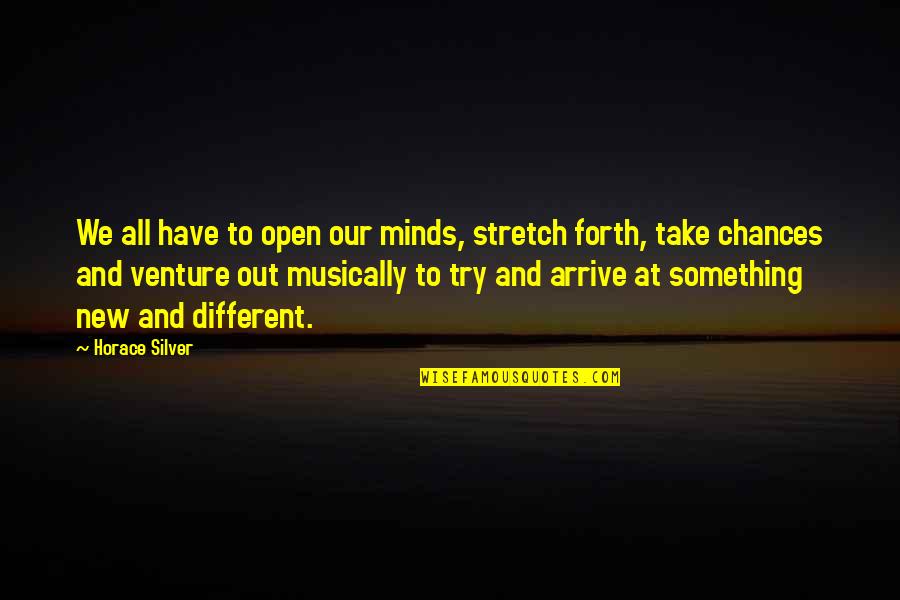 We all have to open our minds, stretch forth, take chances and venture out musically to try and arrive at something new and different. —
Horace Silver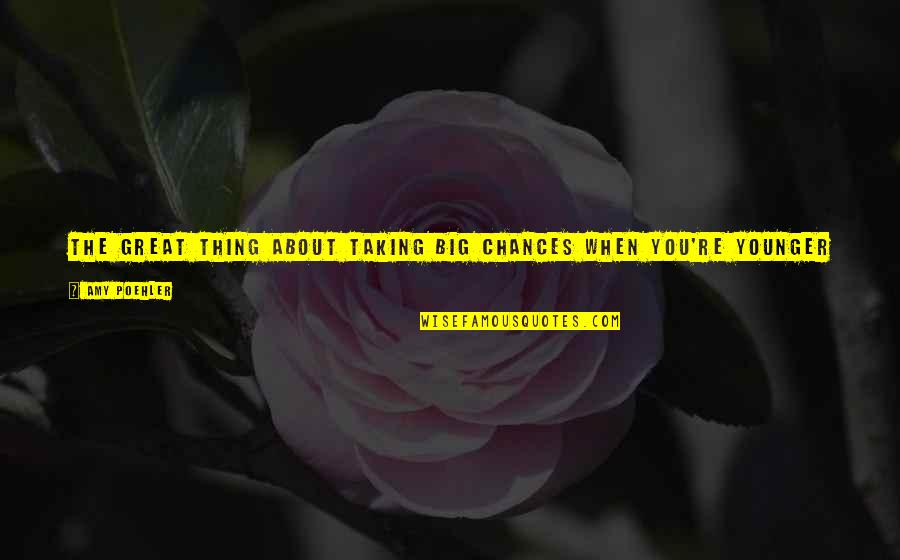 The great thing about taking big chances when you're younger is you have less to lose, and you don't know as much. So you take big swings. —
Amy Poehler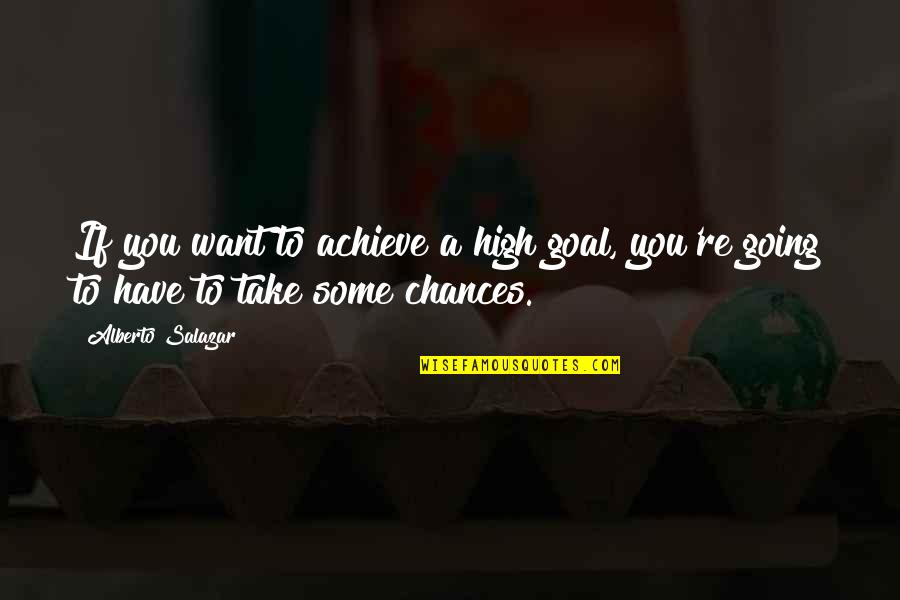 If you want to achieve a high goal, you're going to have to take some chances. —
Alberto Salazar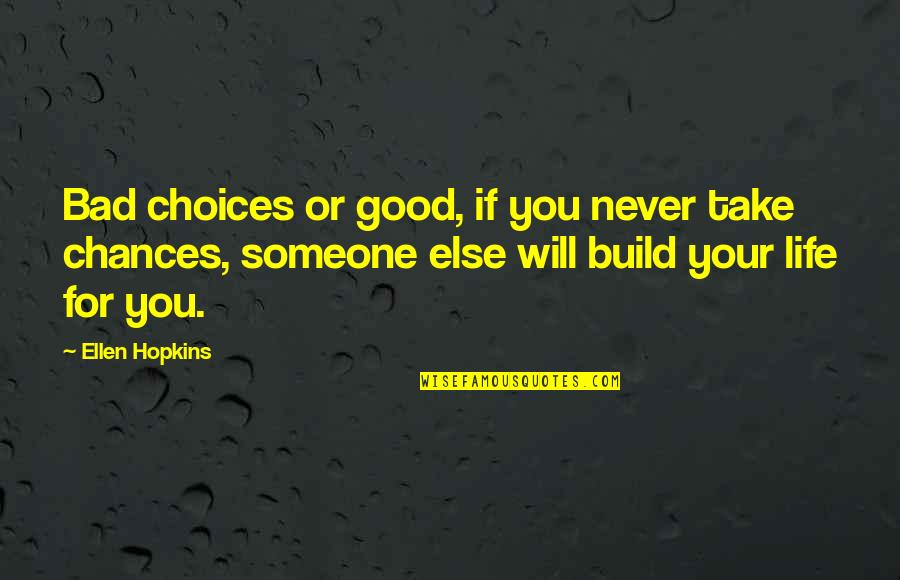 Bad choices or good, if you never take chances, someone else will build your life for you. —
Ellen Hopkins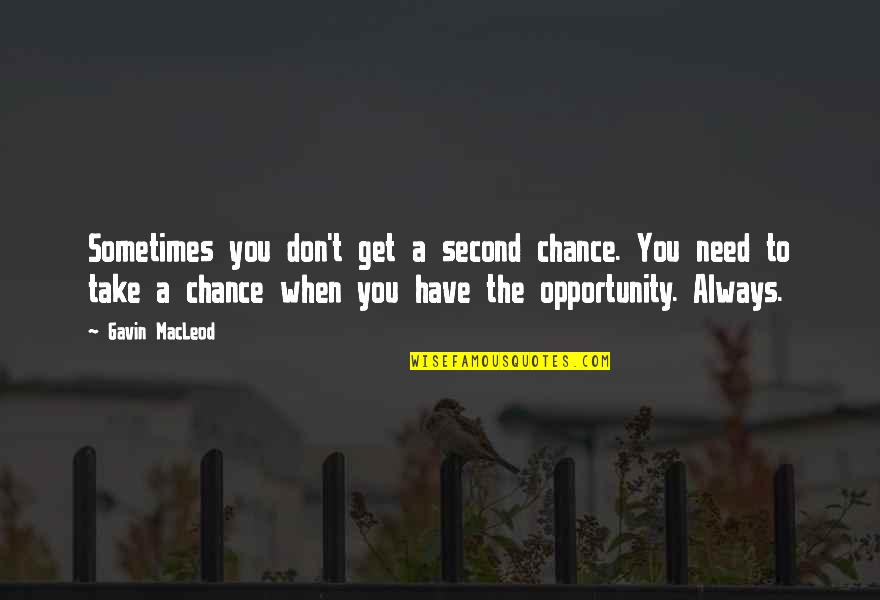 Sometimes you don't get a second chance. You need to take a chance when you have the opportunity. Always. —
Gavin MacLeod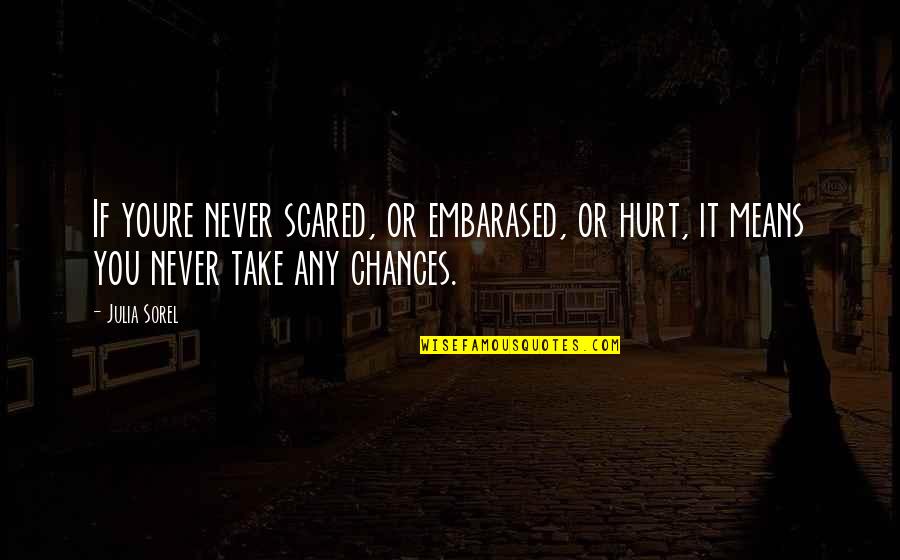 If youre never scared, or embarased, or hurt, it means you never take any chances. —
Julia Sorel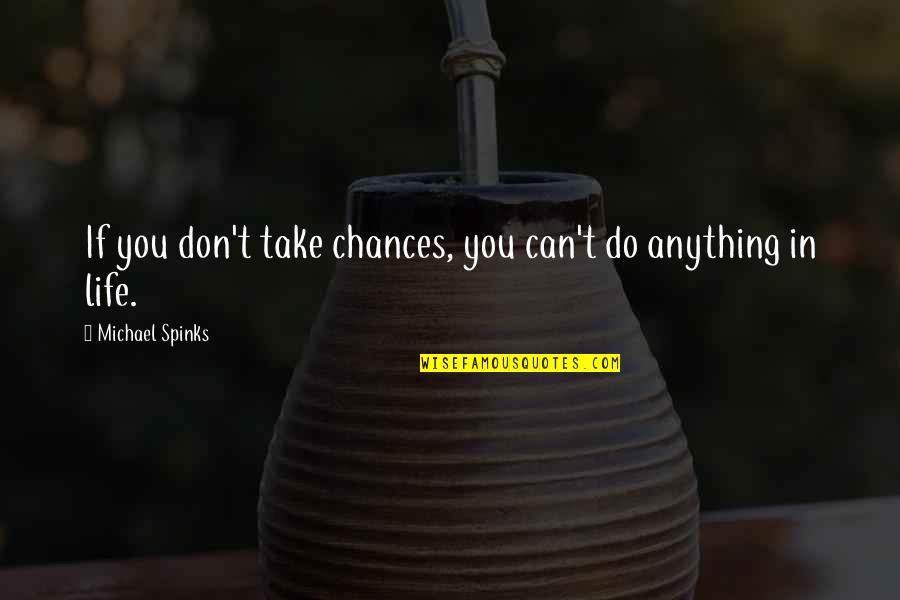 If you don't take chances, you can't do anything in life. —
Michael Spinks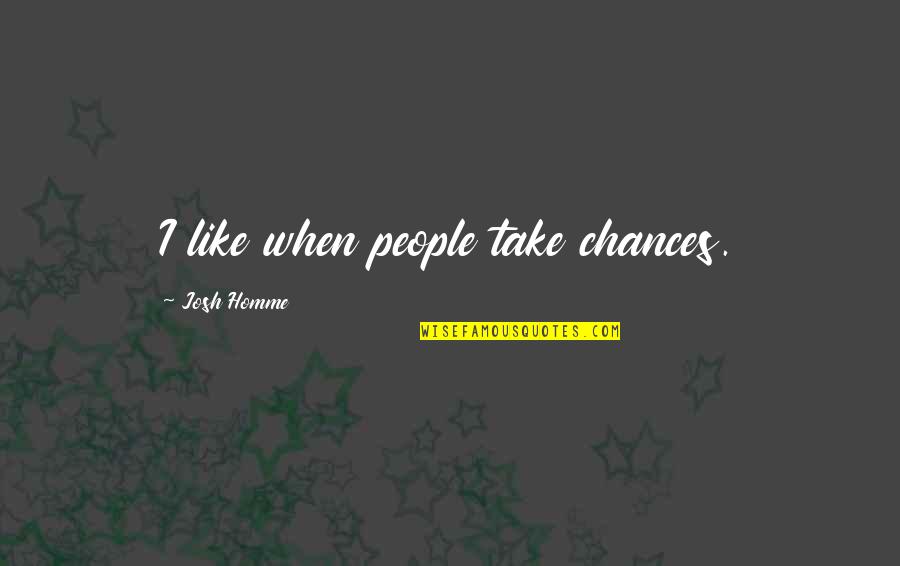 I like when people take chances. —
Josh Homme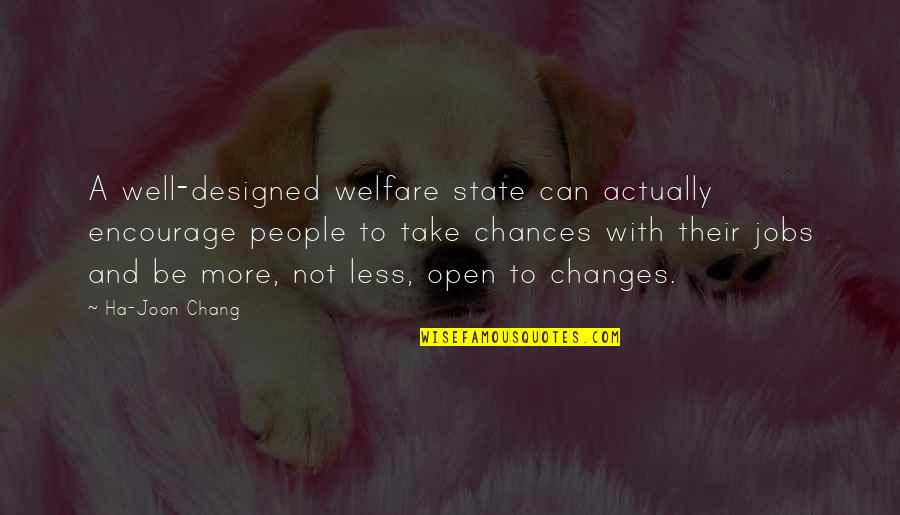 A well-designed welfare state can actually encourage people to take chances with their jobs and be more, not less, open to changes. —
Ha-Joon Chang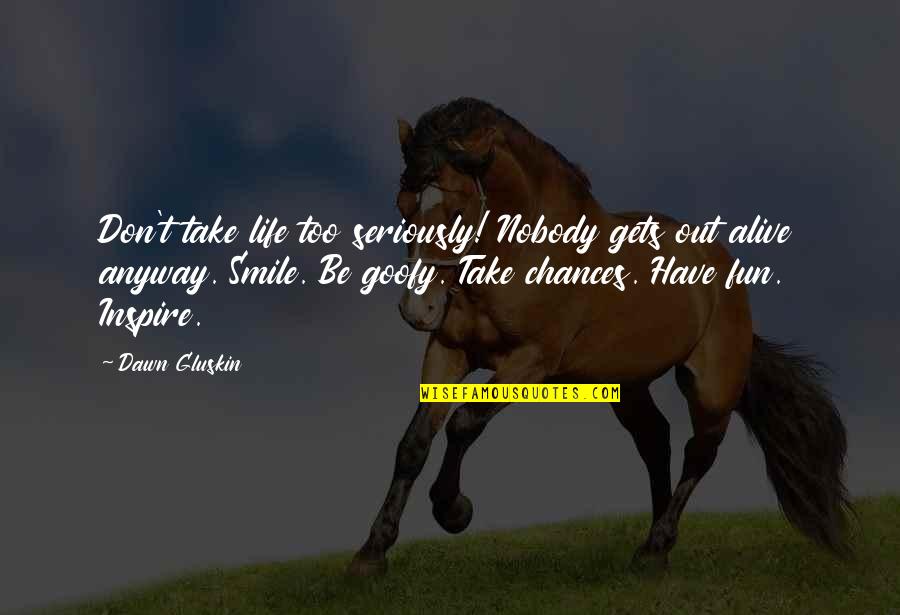 Don't take life too seriously! Nobody gets out alive anyway. Smile. Be goofy. Take chances. Have fun. Inspire. —
Dawn Gluskin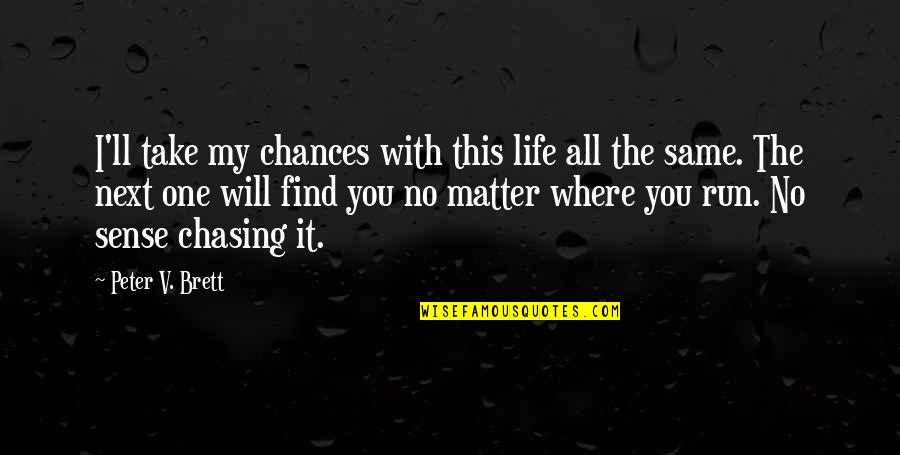 I'll take my chances with this life all the same. The next one will find you no matter where you run. No sense chasing it. —
Peter V. Brett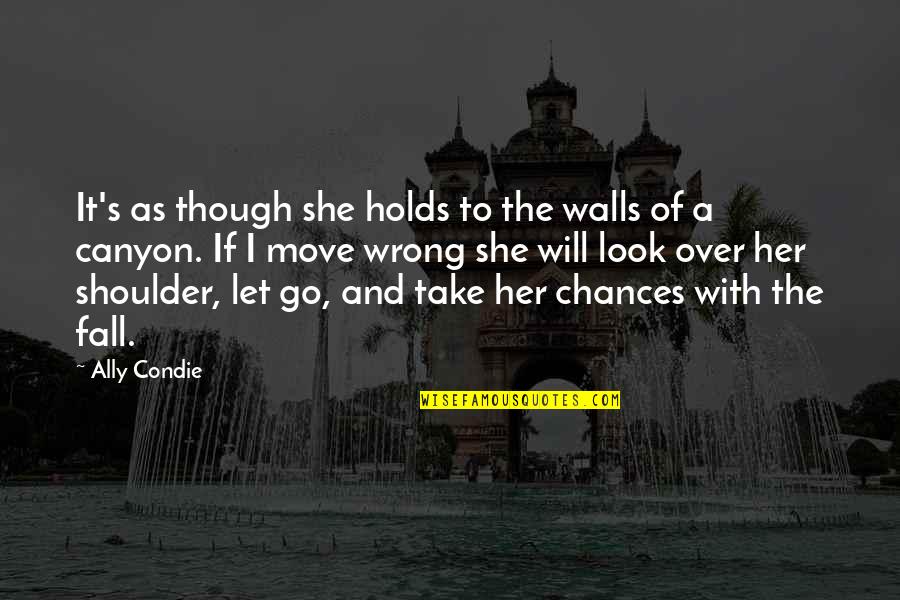 It's as though she holds to the walls of a canyon. If I move wrong she will look over her shoulder, let go, and take her chances with the fall. —
Ally Condie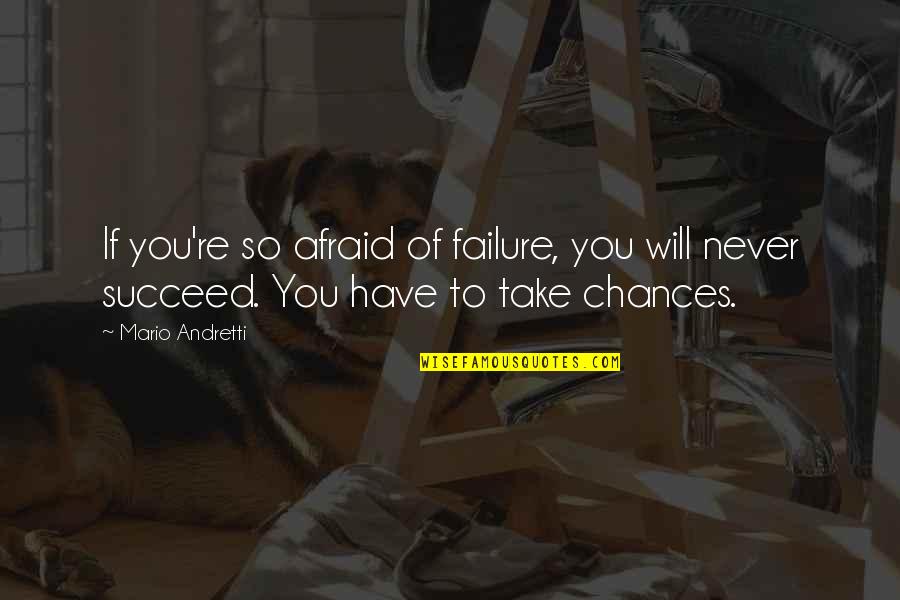 If you're so afraid of failure, you will never succeed. You have to take chances. —
Mario Andretti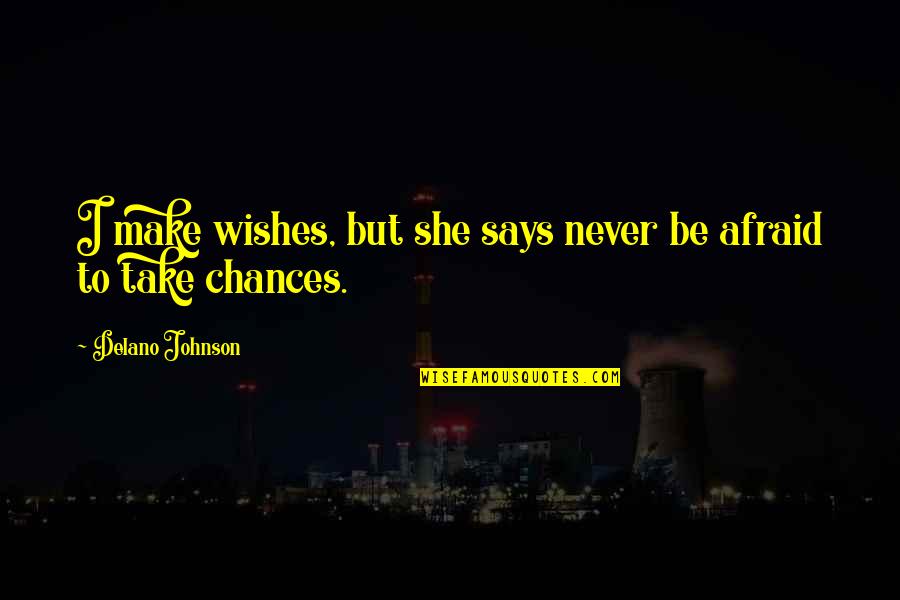 I make wishes, but she says never be afraid to take chances. —
Delano Johnson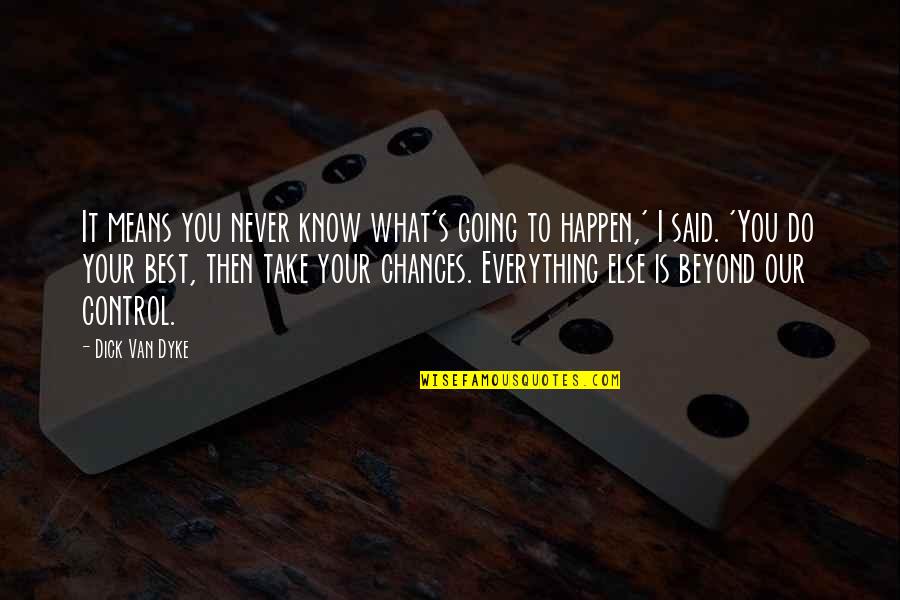 It means you never know what's going to happen,' I said. 'You do your best, then take your chances. Everything else is beyond our control. —
Dick Van Dyke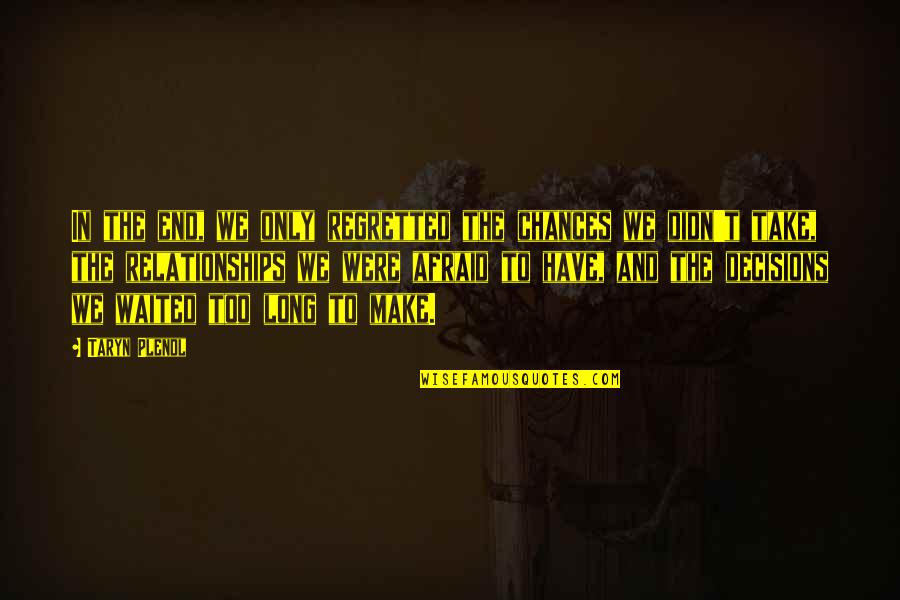 In the end, we only regretted the chances we didn't take, the relationships we were afraid to have, and the decisions we waited too long to make. —
Taryn Plendl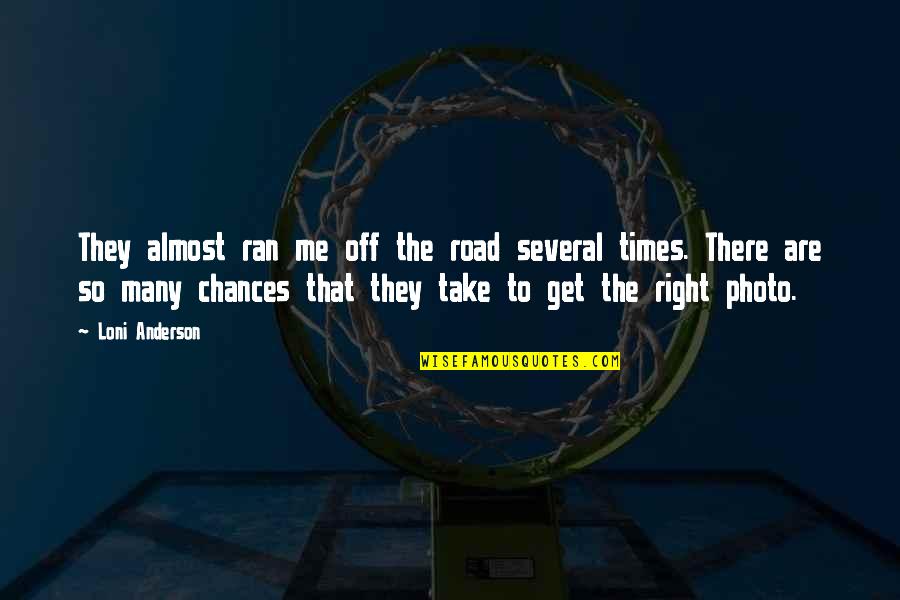 They almost ran me off the road several times. There are so many chances that they take to get the right photo. —
Loni Anderson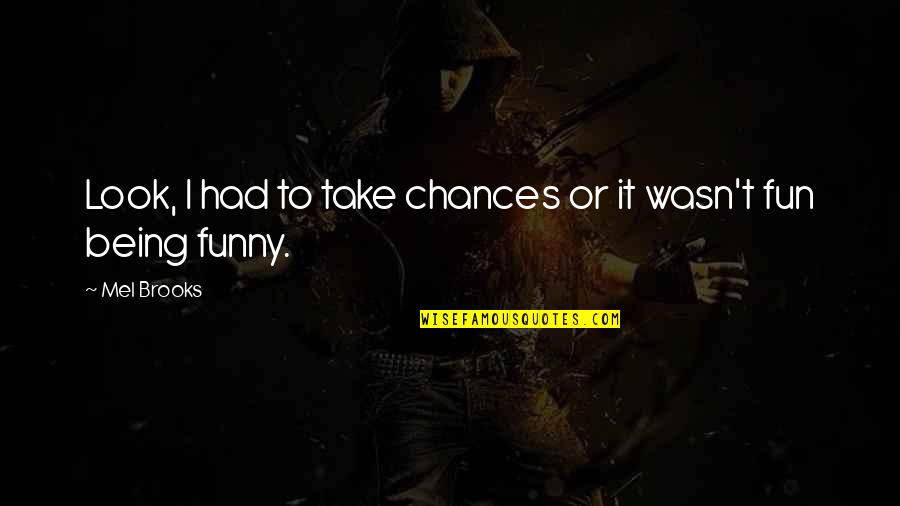 Look, I had to take chances or it wasn't fun being funny. —
Mel Brooks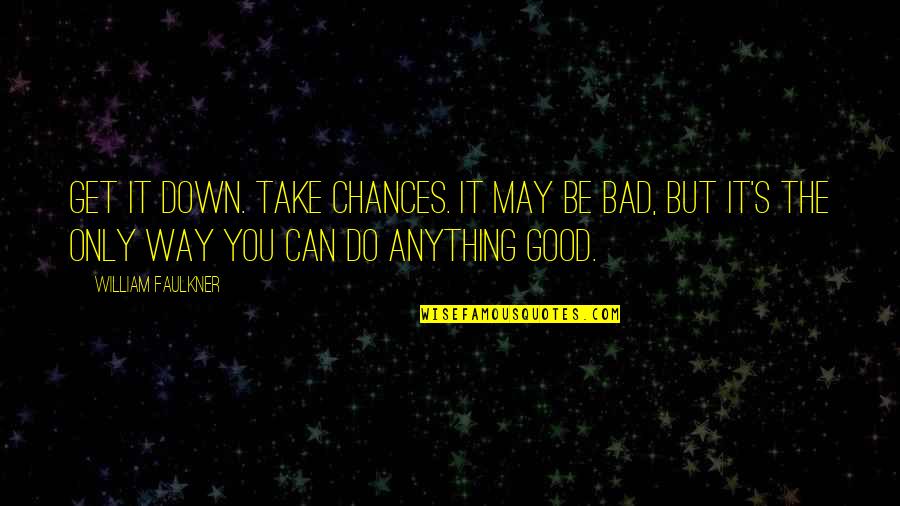 Get it down. Take chances. It may be bad, but it's the only way you can do anything good. —
William Faulkner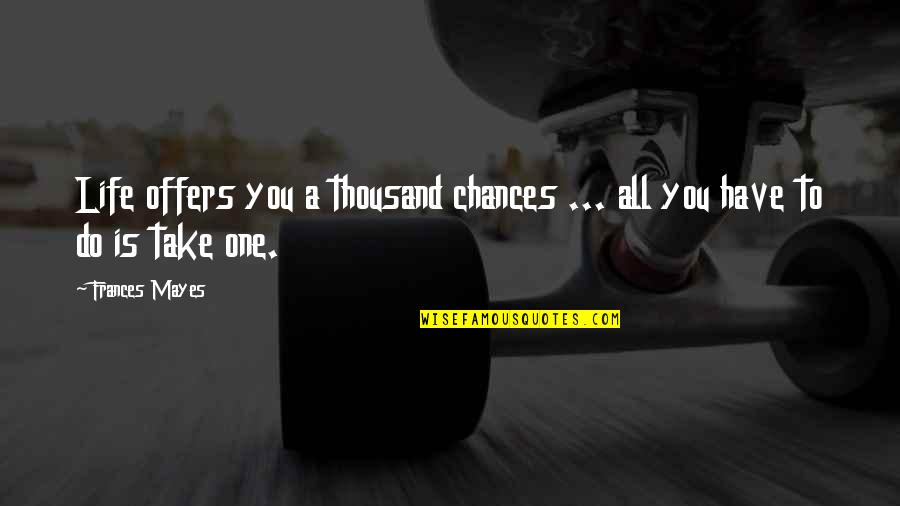 Life offers you a thousand chances ... all you have to do is take one. —
Frances Mayes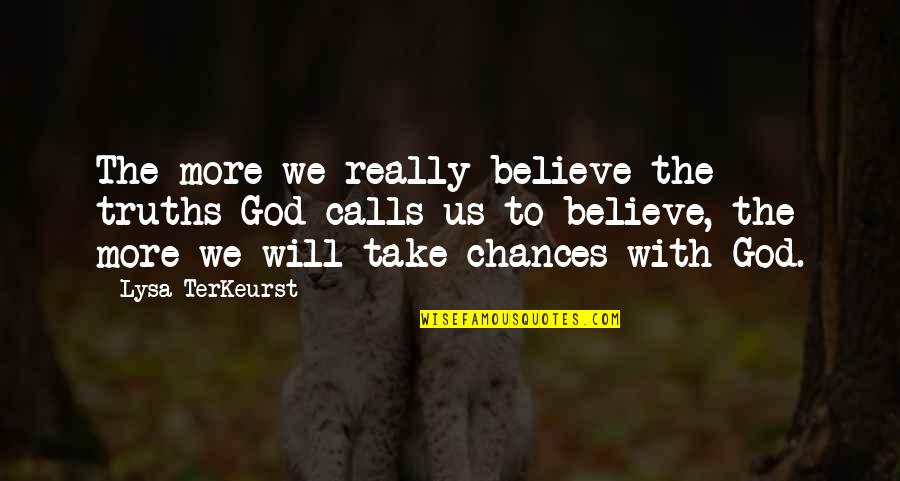 The more we really believe the truths God calls us to believe, the more we will take chances with God. —
Lysa TerKeurst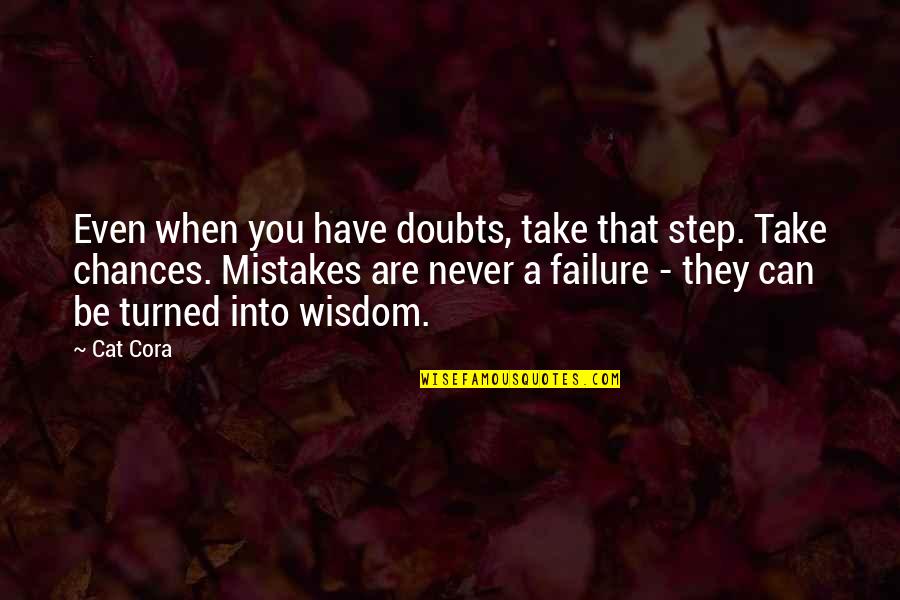 Even when you have doubts, take that step. Take chances. Mistakes are never a failure - they can be turned into wisdom. —
Cat Cora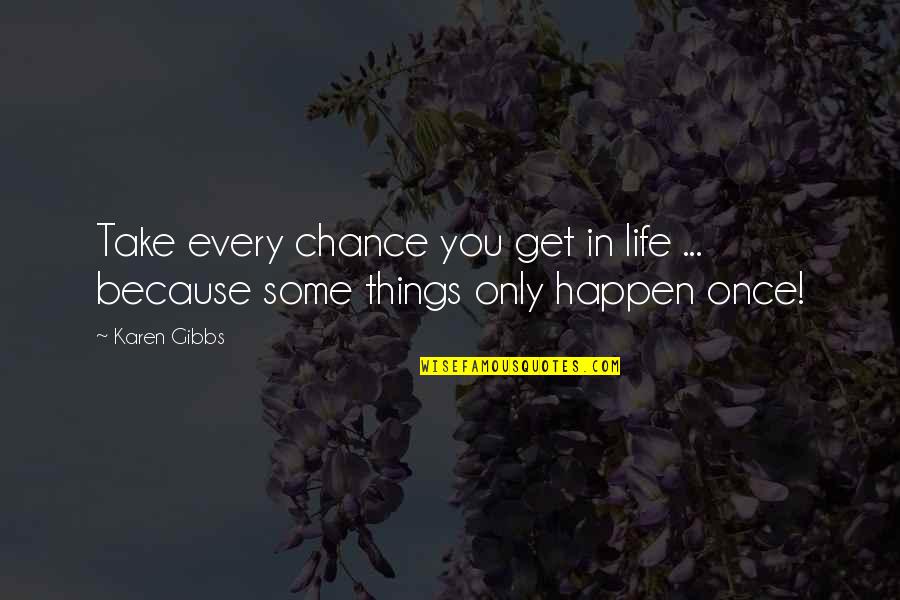 Take every chance you get in life ... because some things only happen once! —
Karen Gibbs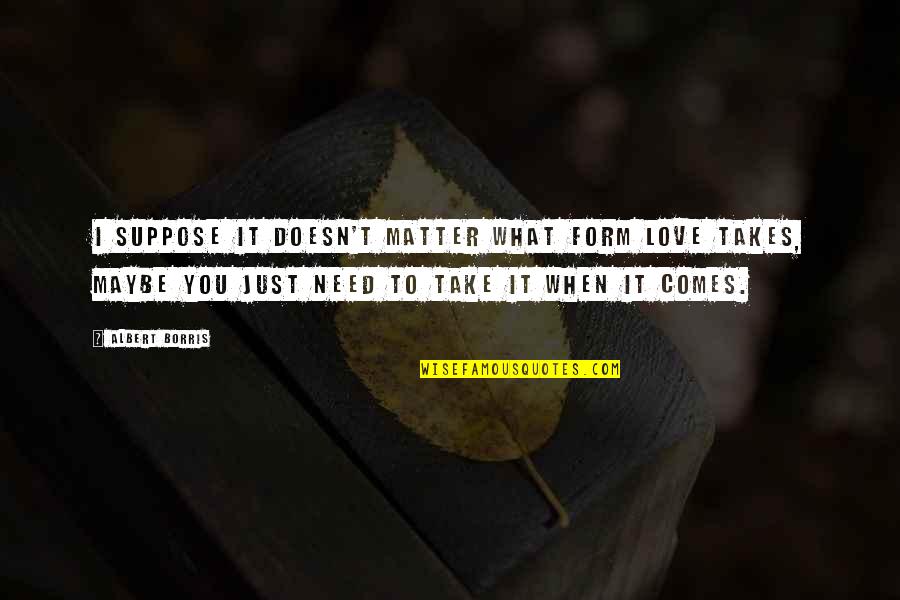 I suppose it doesn't matter what form love takes, maybe you just need to take it when it comes. —
Albert Borris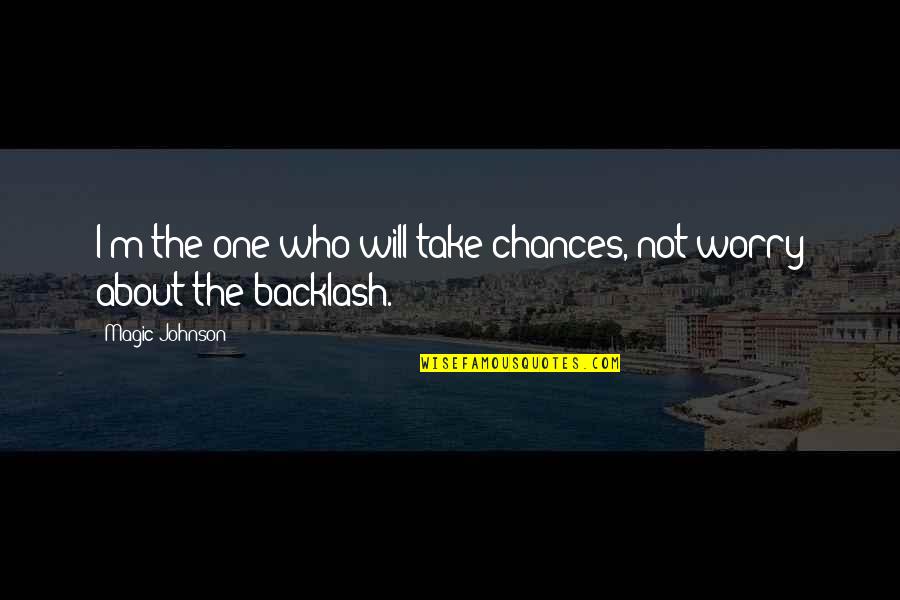 I'm the one who will take chances, not worry about the backlash. —
Magic Johnson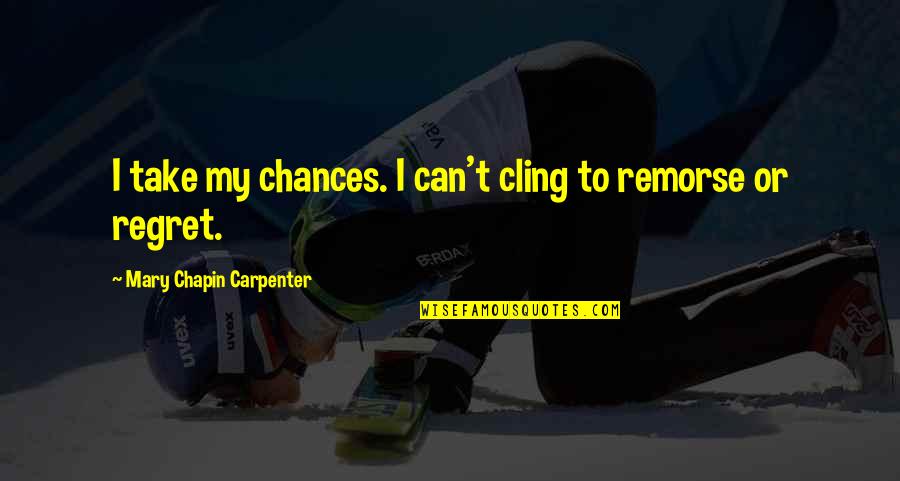 I take my chances. I can't cling to remorse or regret. —
Mary Chapin Carpenter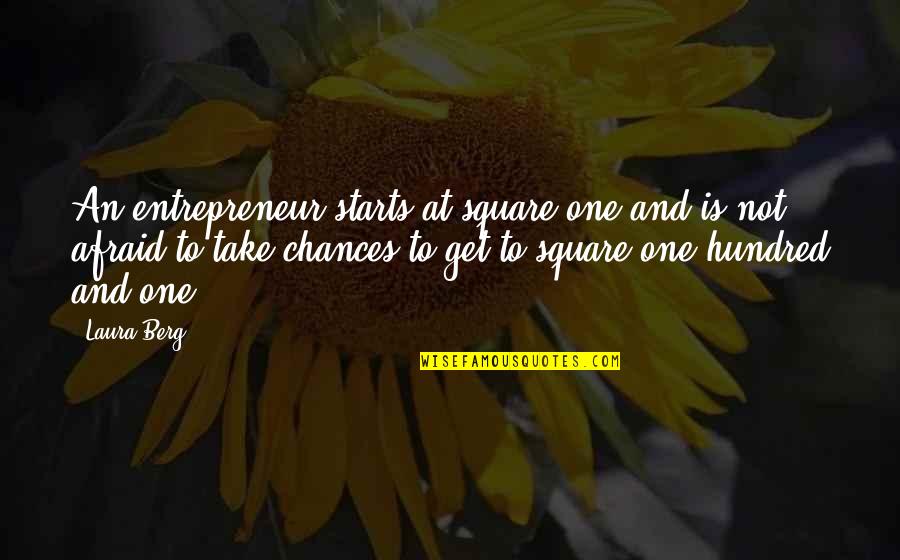 An entrepreneur starts at square one and is not afraid to take chances to get to square one hundred and one —
Laura Berg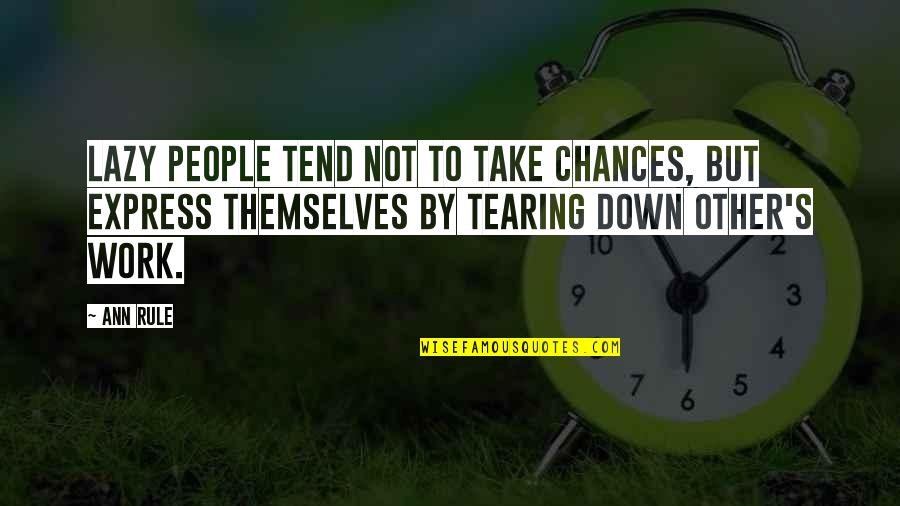 Lazy people tend not to take chances, but express themselves by tearing down other's work. —
Ann Rule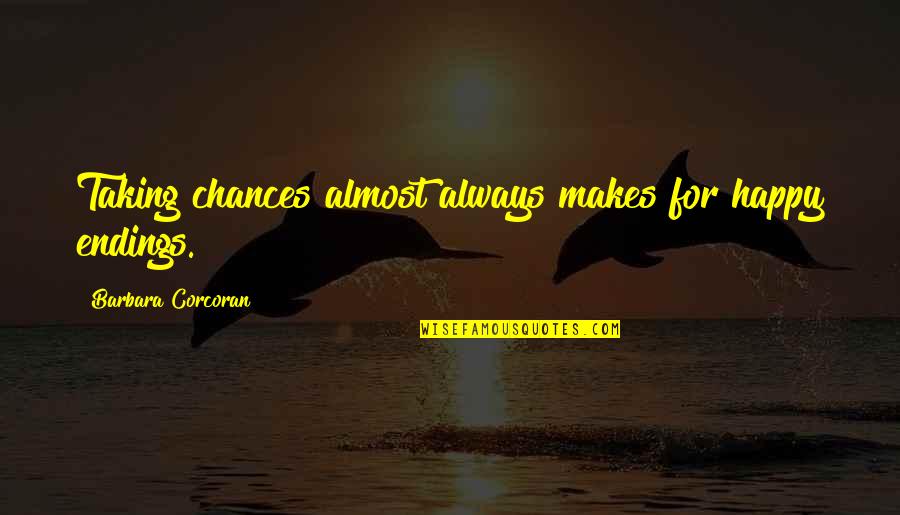 Taking chances almost always makes for happy endings. —
Barbara Corcoran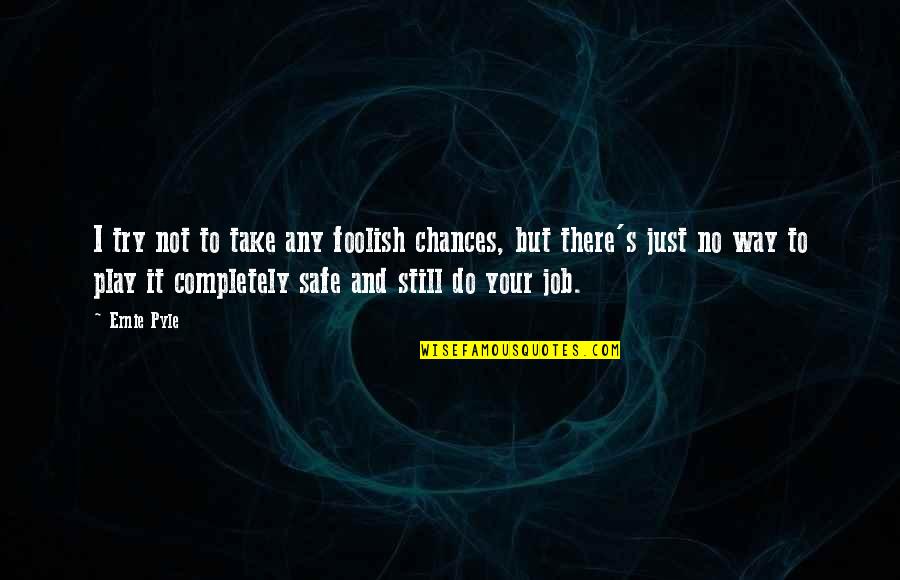 I try not to take any foolish chances, but there's just no way to play it completely safe and still do your job. —
Ernie Pyle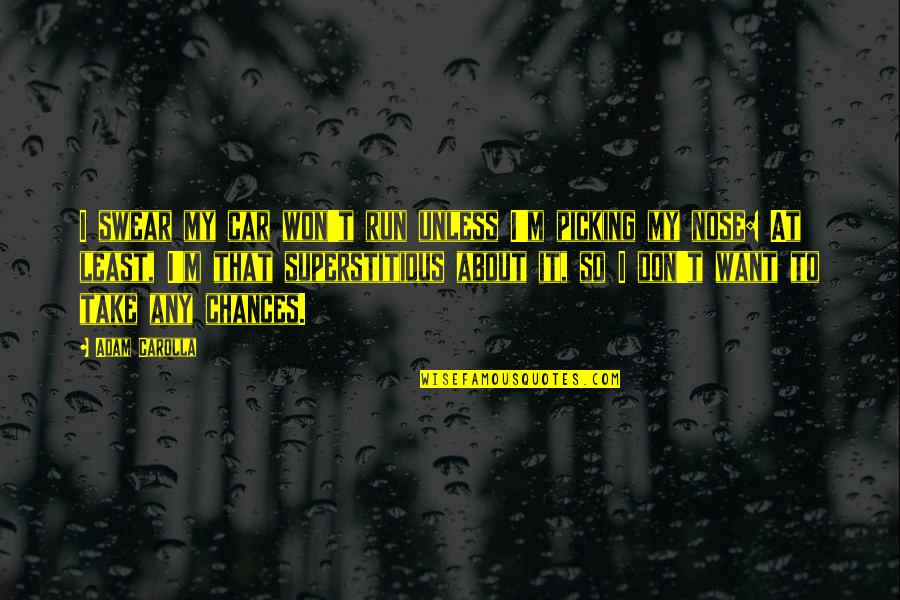 I swear my car won't run unless I'm picking my nose: At least, I'm that superstitious about it, so I don't want to take any chances. —
Adam Carolla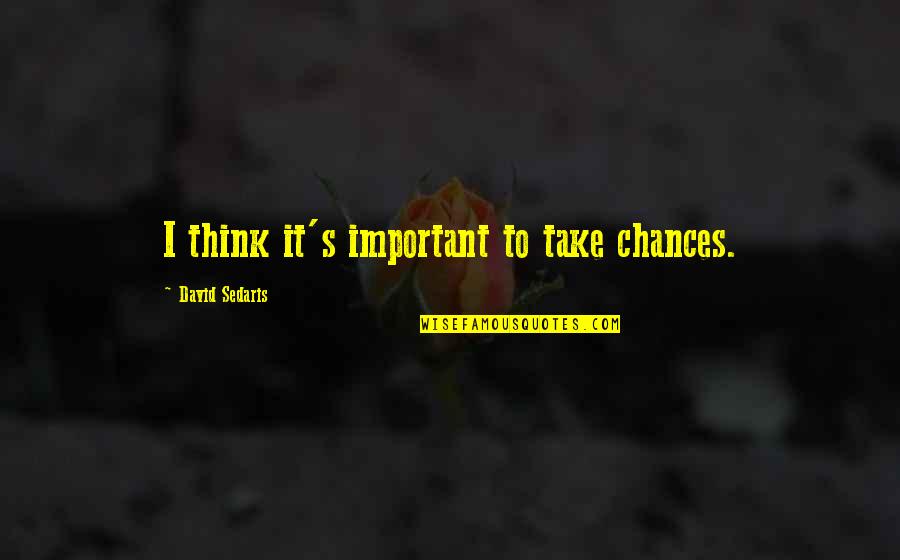 I think it's important to take chances. —
David Sedaris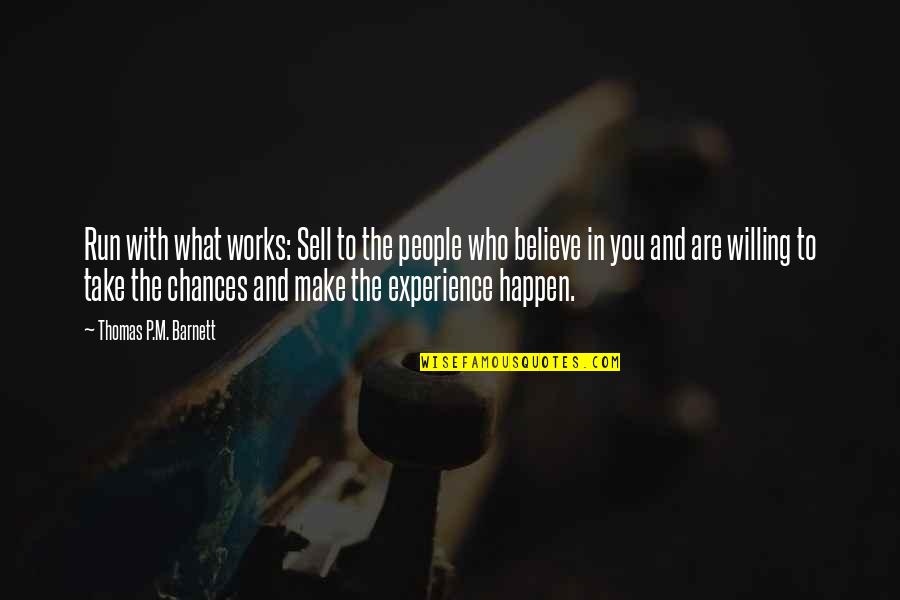 Run with what works: Sell to the people who believe in you and are willing to take the chances and make the experience happen. —
Thomas P.M. Barnett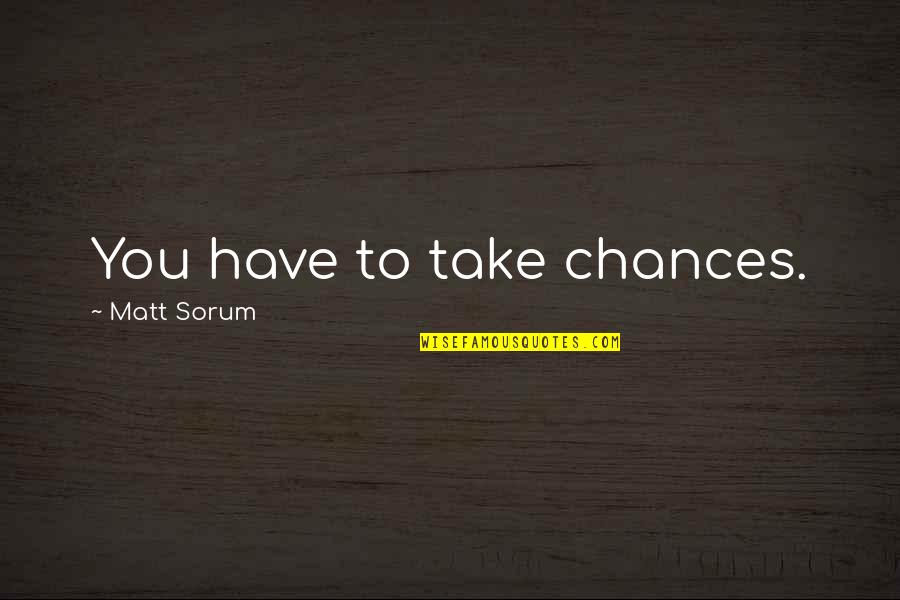 You have to take chances. —
Matt Sorum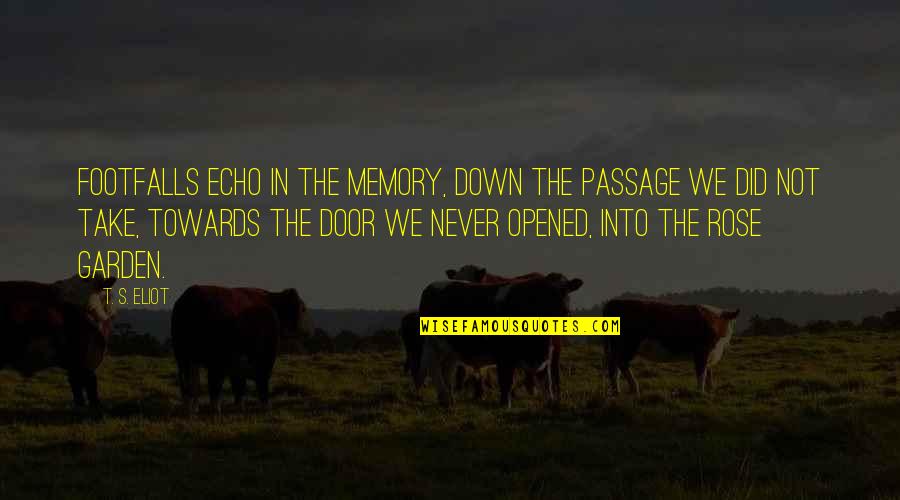 Footfalls echo in the memory, down the passage we did not take, towards the door we never opened, into the rose garden. —
T. S. Eliot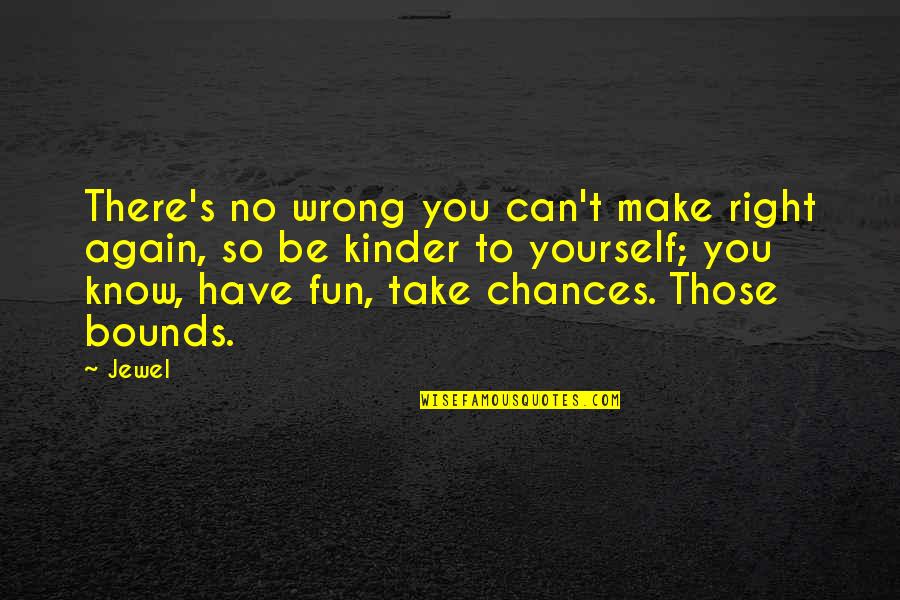 There's no wrong you can't make right again, so be kinder to yourself; you know, have fun, take chances. Those bounds. —
Jewel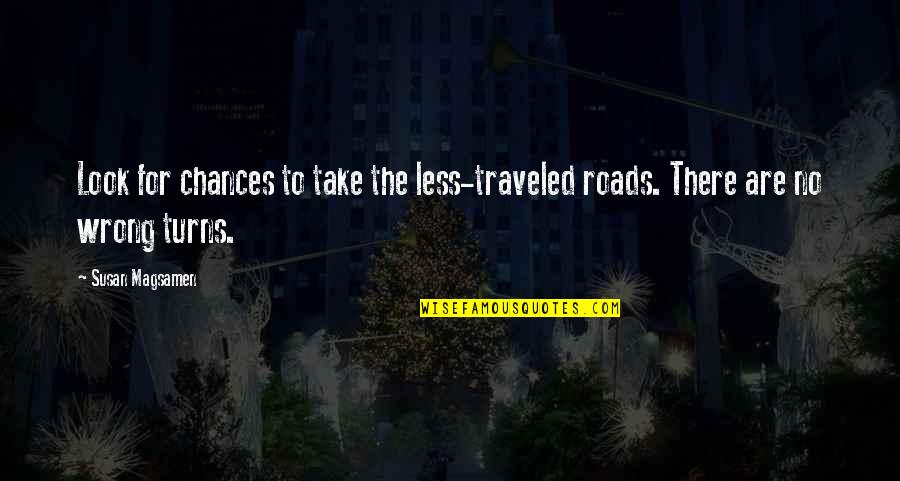 Look for chances to take the less-traveled roads. There are no wrong turns. —
Susan Magsamen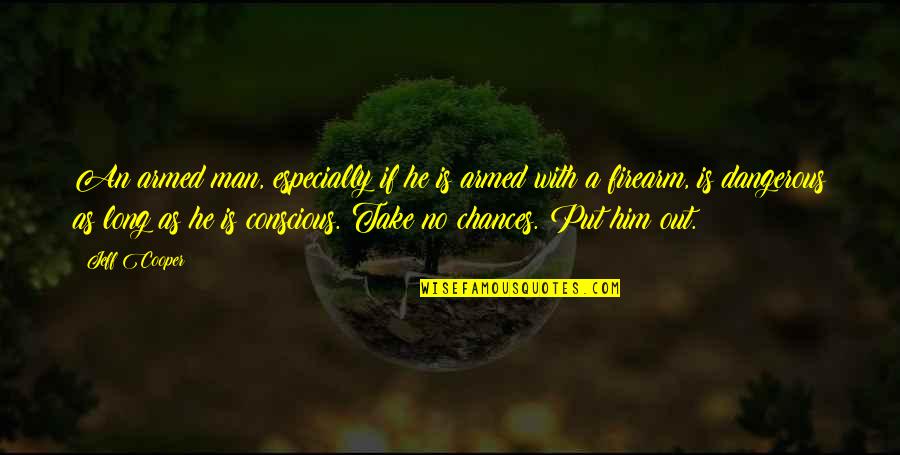 An armed man, especially if he is armed with a firearm, is dangerous as long as he is conscious.
Take no chances
. Put him out. —
Jeff Cooper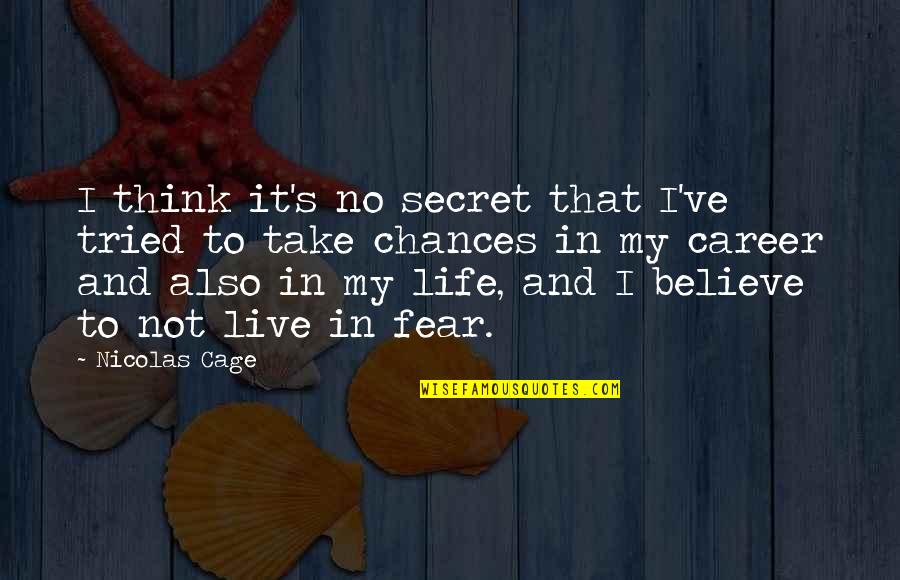 I think it's no secret that I've tried to take chances in my career and also in my life, and I believe to not live in fear. —
Nicolas Cage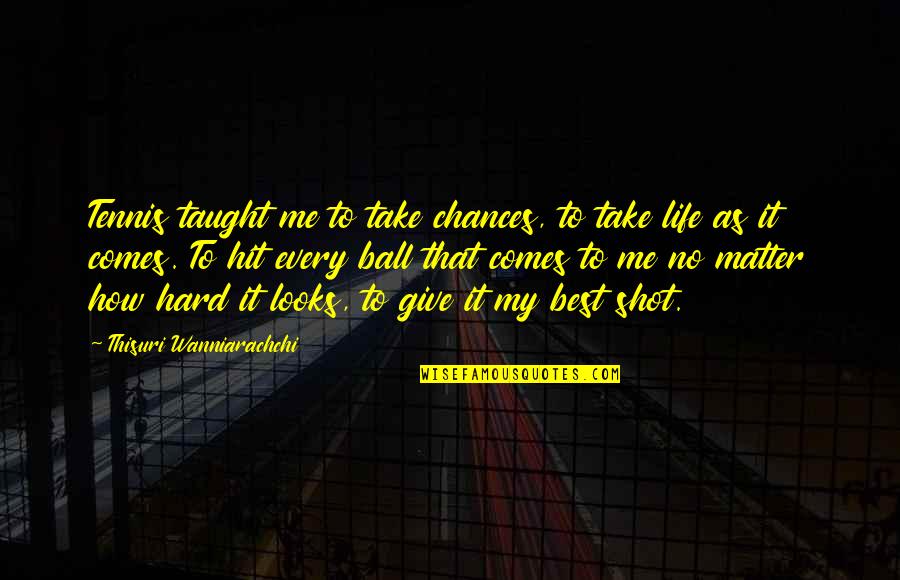 Tennis taught me to take chances, to take life as it comes. To hit every ball that comes to me no matter how hard it looks, to give it my best shot. —
Thisuri Wanniarachchi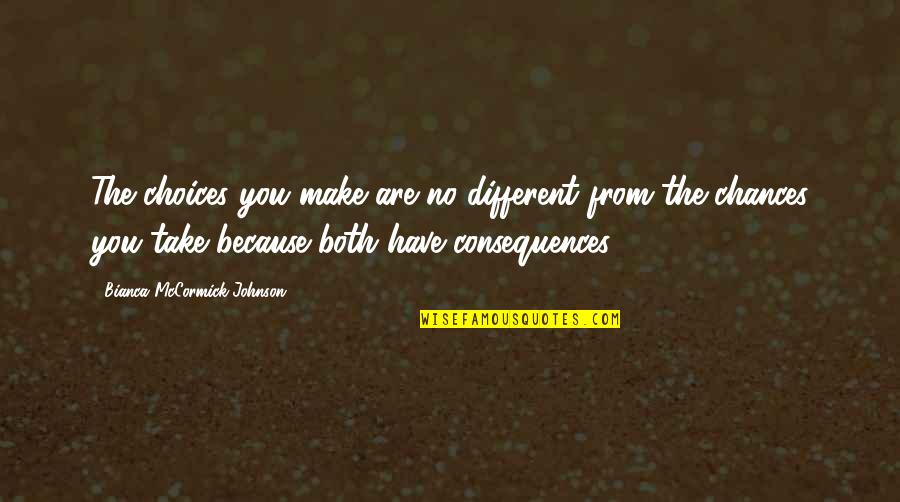 The choices you make are no different from the chances you take because both have consequences. —
Bianca McCormick-Johnson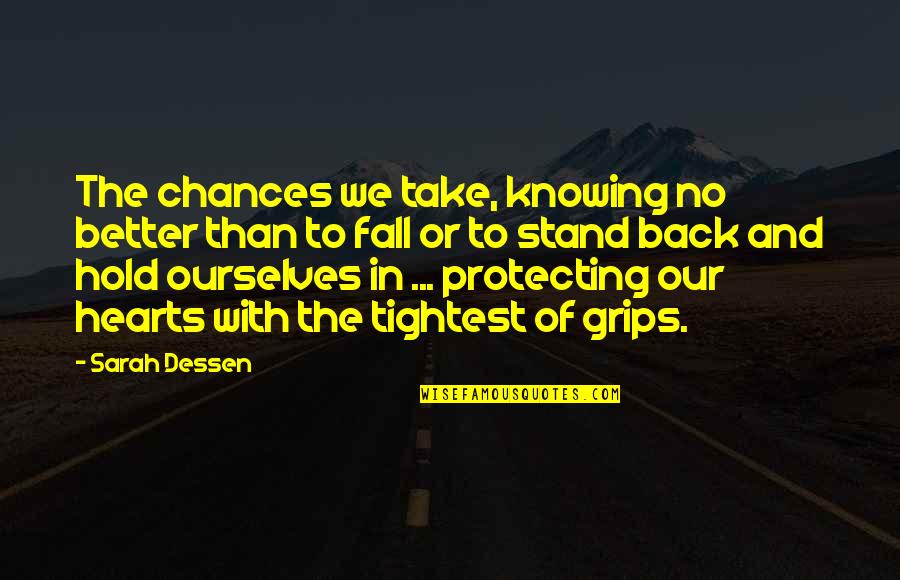 The chances we take, knowing no better than to fall or to stand back and hold ourselves in ... protecting our hearts with the tightest of grips. —
Sarah Dessen