Style Dress Quotes
Collection of top 39 famous quotes about Style Dress
Style Dress Quotes & Sayings
Happy to read and share the best inspirational Style Dress quotes, sayings and quotations on Wise Famous Quotes.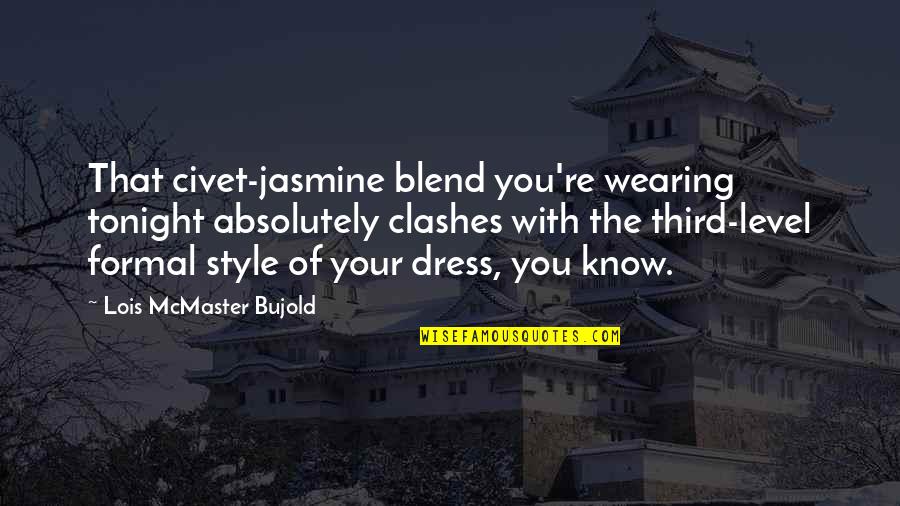 That civet-jasmine blend you're wearing tonight absolutely clashes with the third-level formal style of your dress, you know.
—
Lois McMaster Bujold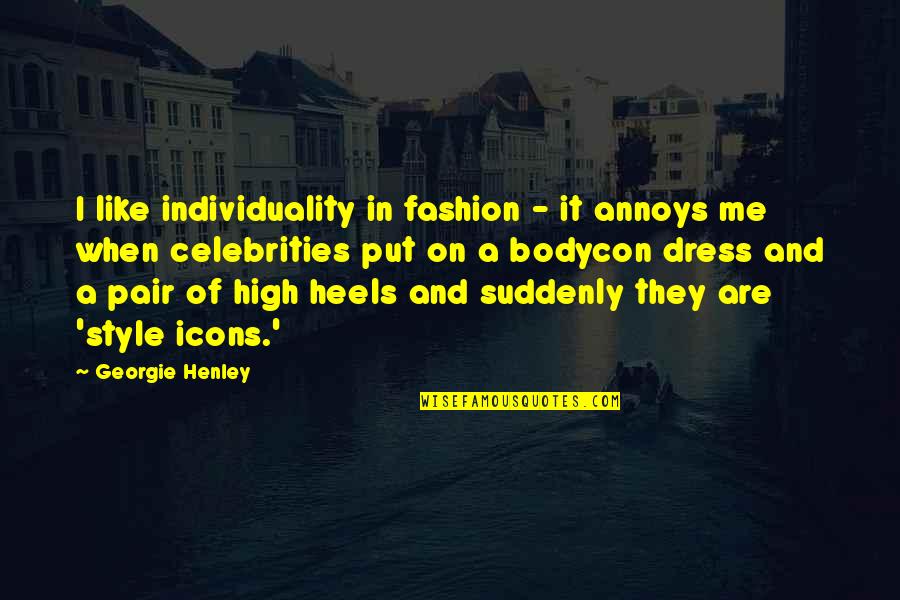 I like individuality in fashion - it annoys me when celebrities put on a bodycon dress and a pair of high heels and suddenly they are 'style icons.'
—
Georgie Henley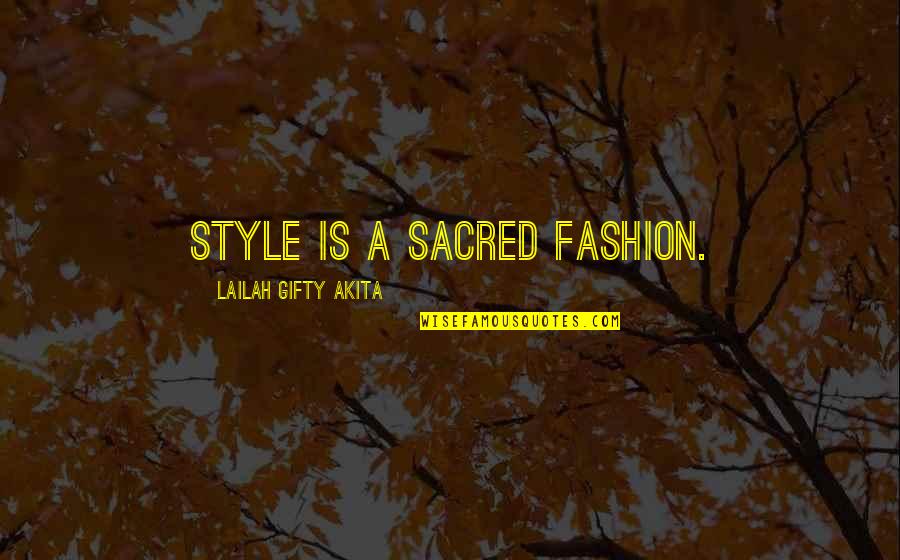 Style is a sacred fashion.
—
Lailah Gifty Akita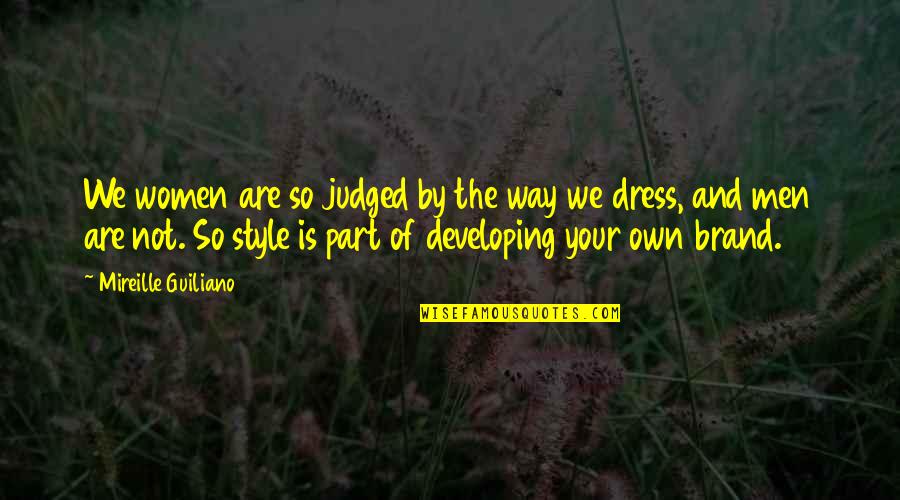 We women are so judged by the way we dress, and men are not. So style is part of developing your own brand.
—
Mireille Guiliano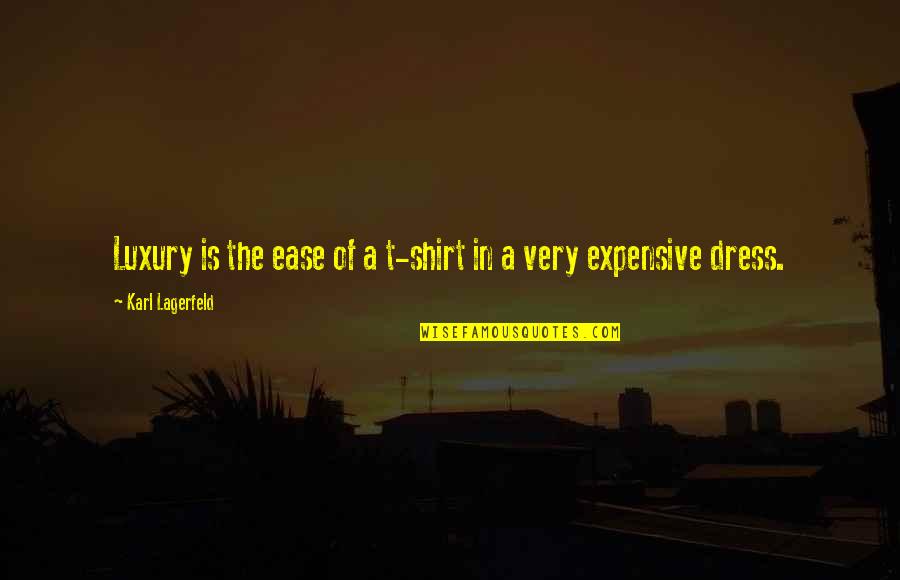 Luxury is the ease of a t-shirt in a very expensive dress.
—
Karl Lagerfeld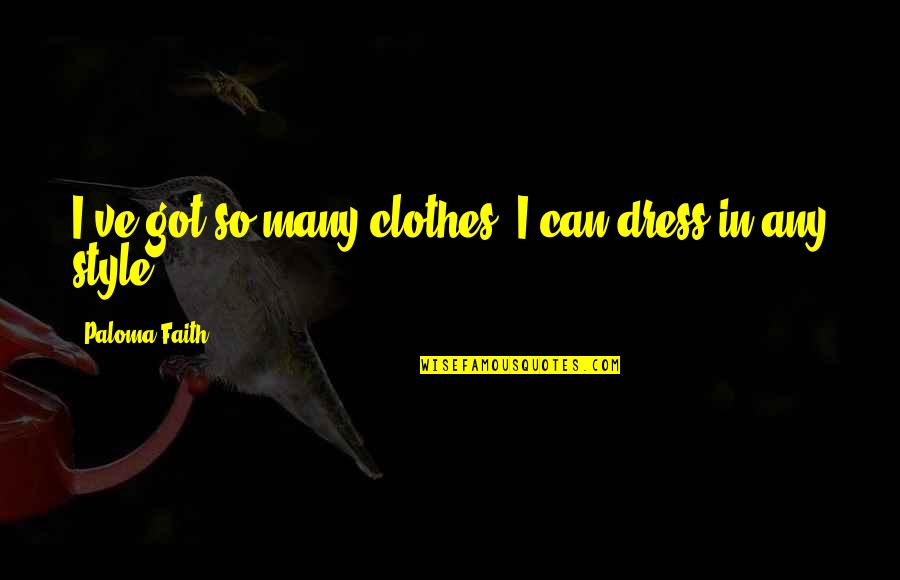 I've got so many clothes; I can dress in any style.
—
Paloma Faith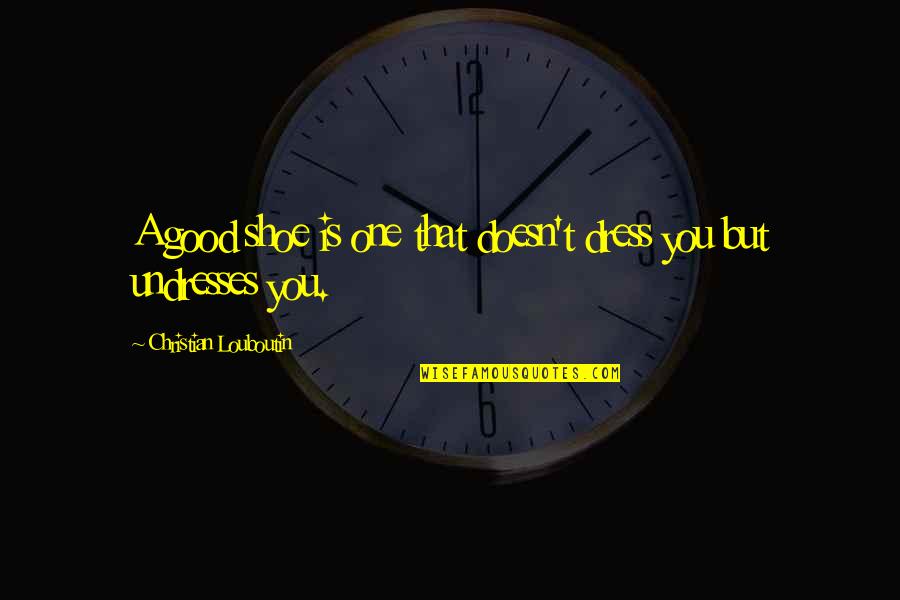 A good shoe is one that doesn't dress you but undresses you.
—
Christian Louboutin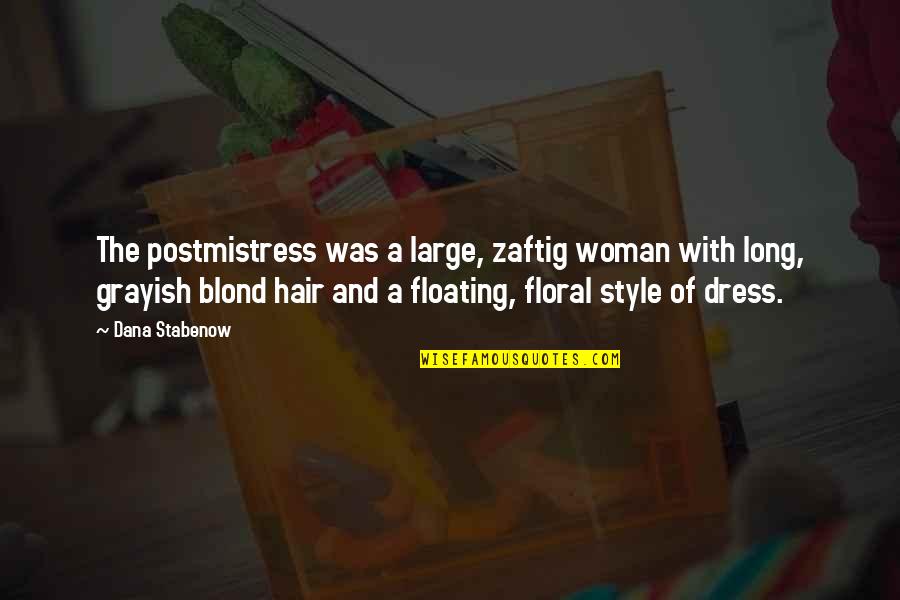 The postmistress was a large, zaftig woman with long, grayish blond hair and a floating, floral style of dress. —
Dana Stabenow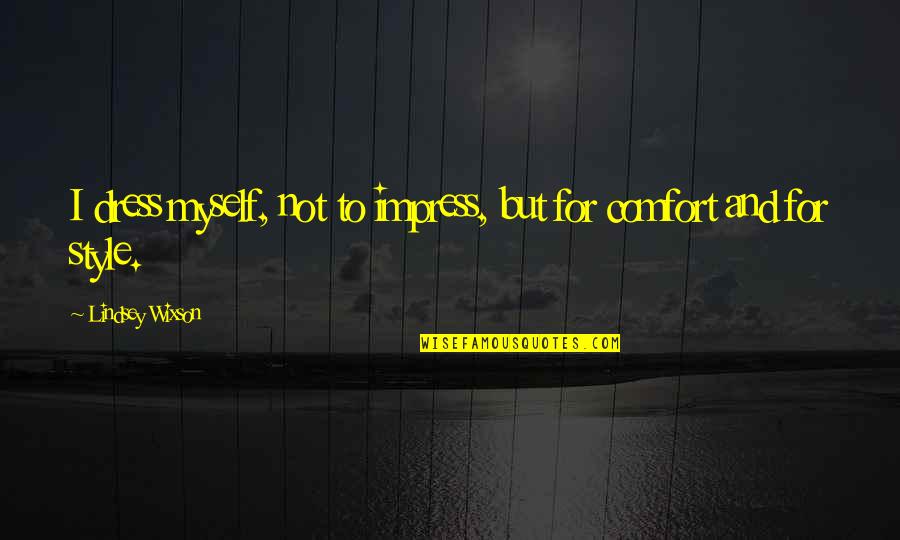 I dress myself, not to impress, but for comfort and for style. —
Lindsey Wixson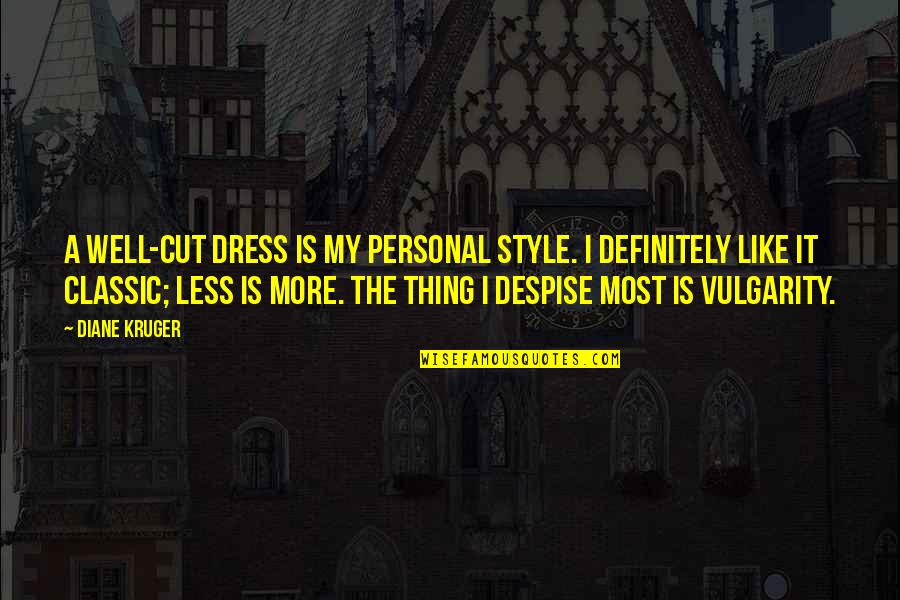 A well-cut dress is my personal style. I definitely like it classic; less is more. The thing I despise most is vulgarity. —
Diane Kruger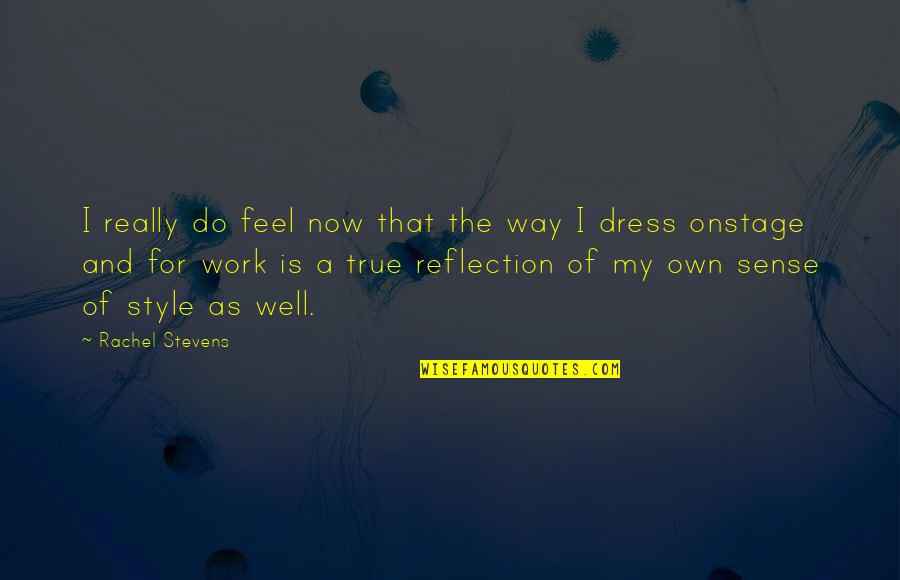 I really do feel now that the way I dress onstage and for work is a true reflection of my own sense of style as well. —
Rachel Stevens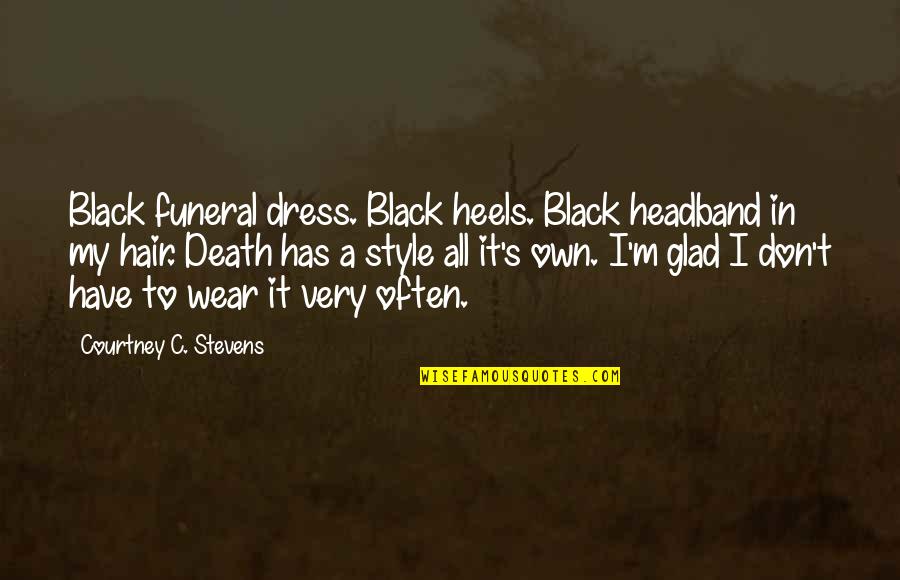 Black funeral dress. Black heels. Black headband in my hair. Death has a style all it's own. I'm glad I don't have to wear it very often. —
Courtney C. Stevens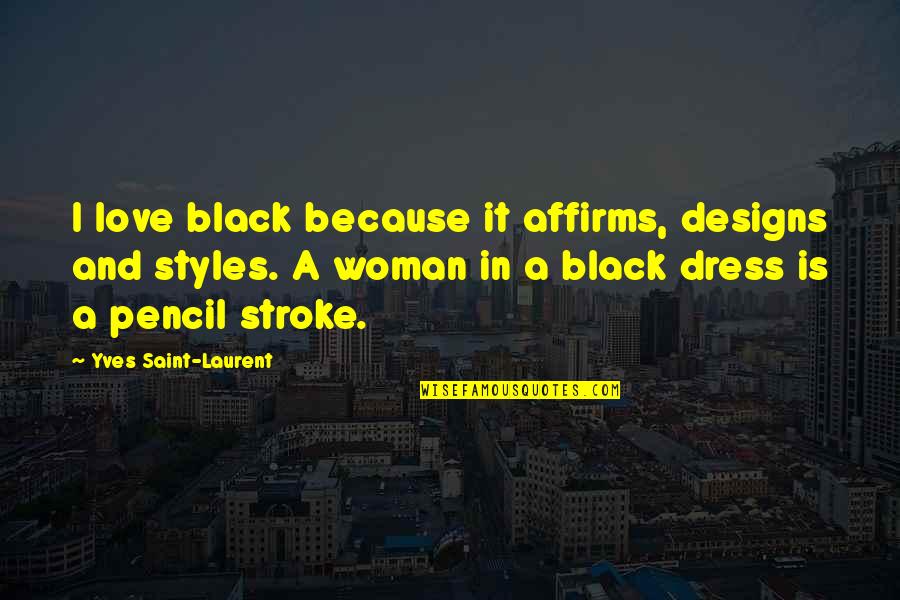 I love black because it affirms, designs and styles. A woman in a black dress is a pencil stroke. —
Yves Saint-Laurent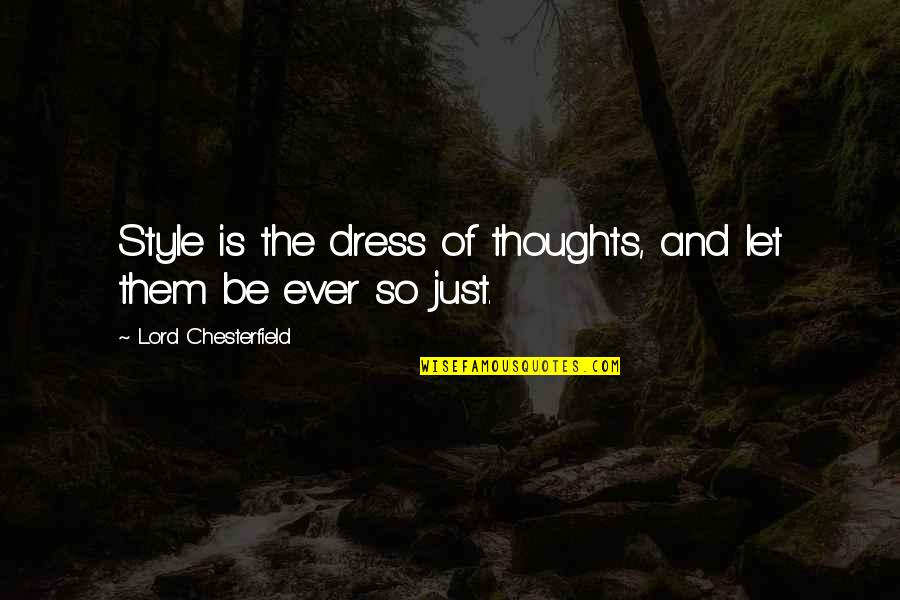 Style is the dress of thoughts, and let them be ever so just. —
Lord Chesterfield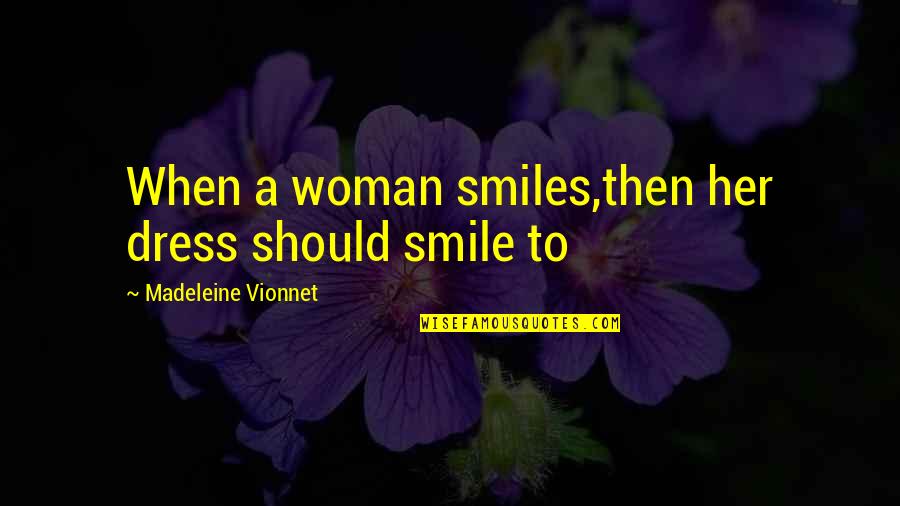 When a woman smiles,then her dress should smile to —
Madeleine Vionnet
Humility is the best dress you can wear —
Treasure Stitches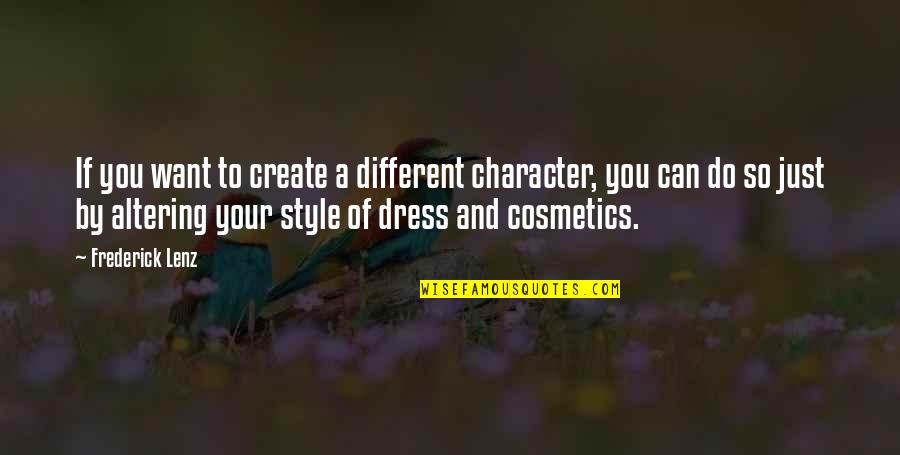 If you want to create a different character, you can do so just by altering your style of dress and cosmetics. —
Frederick Lenz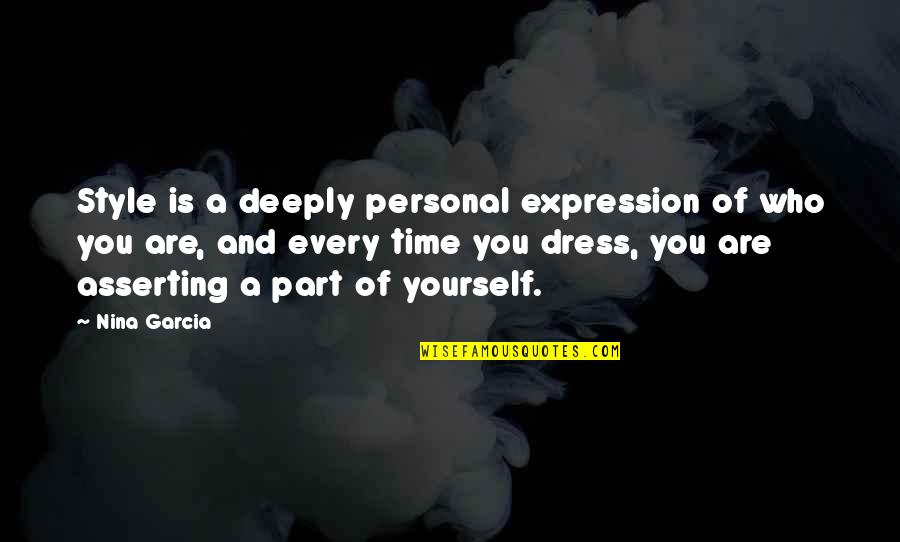 Style is a deeply personal expression of who you are, and every time you dress, you are asserting a part of yourself. —
Nina Garcia
I love older lady style. They dress for themselves everyday. —
Shenae Grimes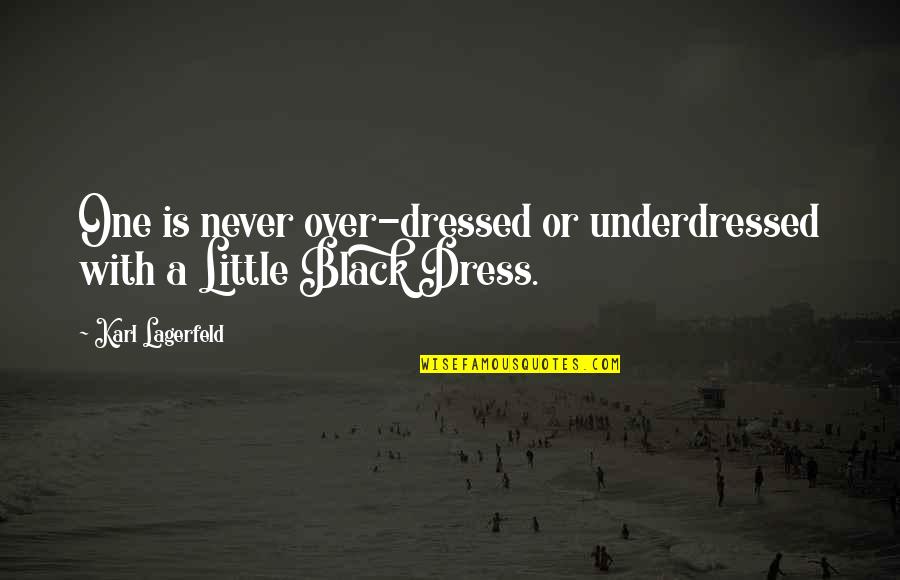 One is never over-dressed or underdressed with a Little Black Dress. —
Karl Lagerfeld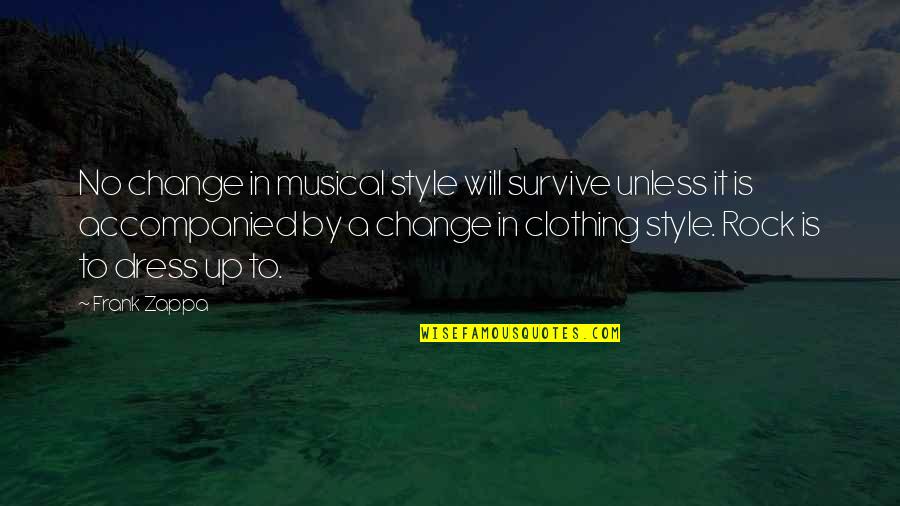 No change in musical style will survive unless it is accompanied by a change in clothing style. Rock is to dress up to. —
Frank Zappa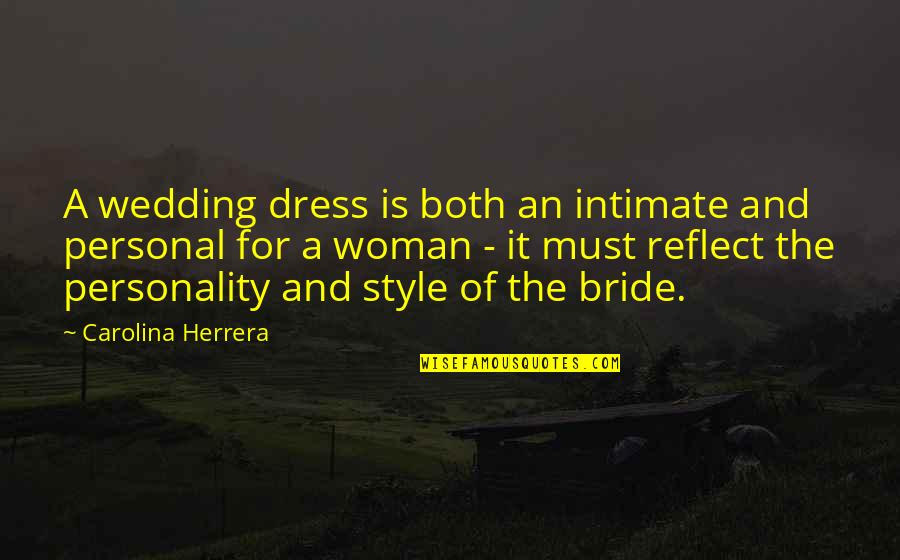 A wedding dress is both an intimate and personal for a woman - it must reflect the personality and style of the bride. —
Carolina Herrera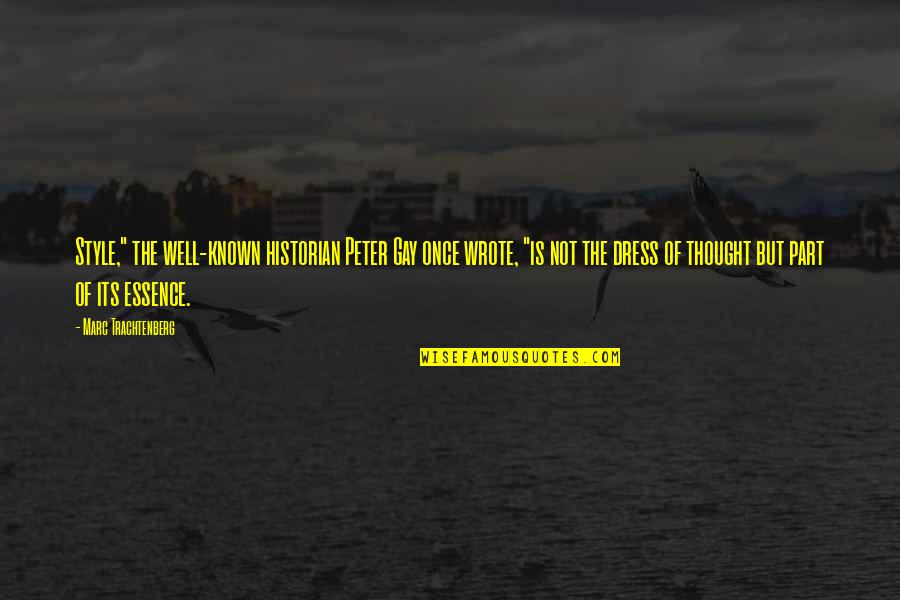 Style," the well-known historian Peter Gay once wrote, "is not the dress of thought but part of its essence. —
Marc Trachtenberg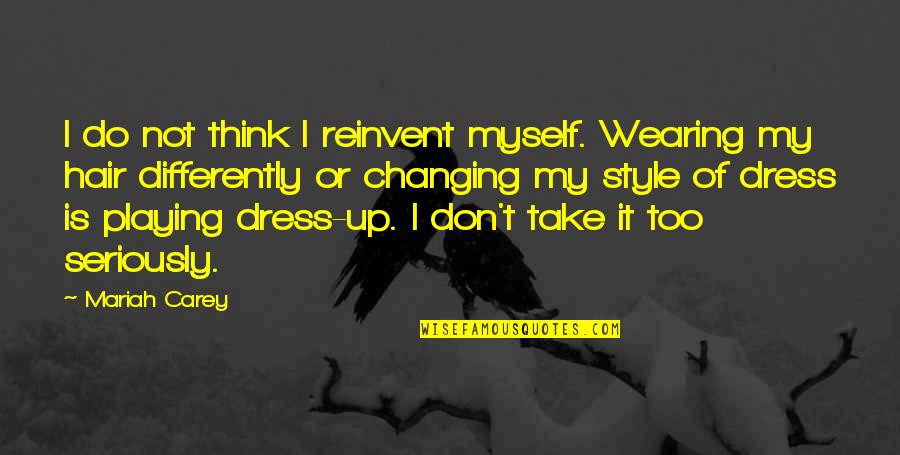 I do not think I reinvent myself. Wearing my hair differently or changing my style of dress is playing dress-up. I don't take it too seriously. —
Mariah Carey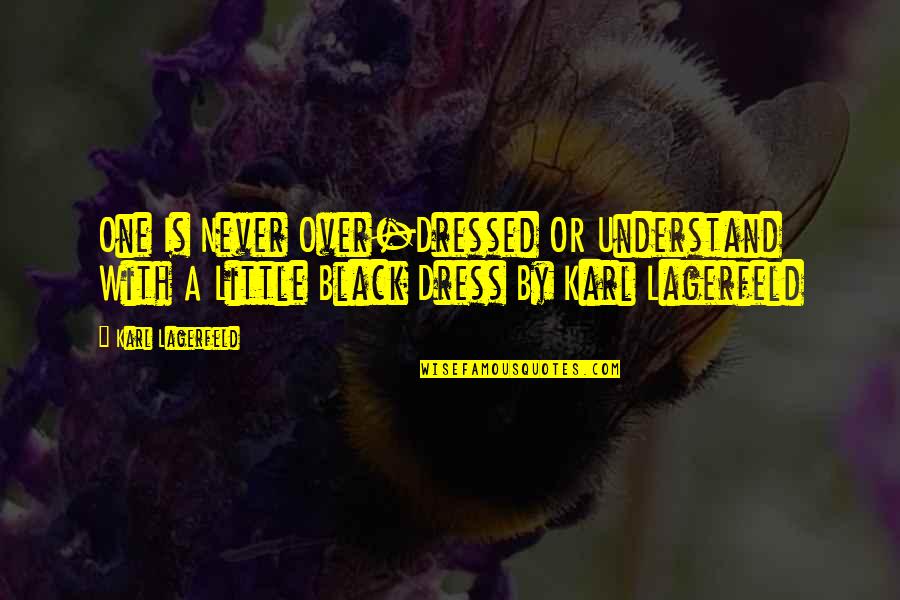 One Is Never Over-Dressed OR Understand With A Little Black Dress By Karl Lagerfeld —
Karl Lagerfeld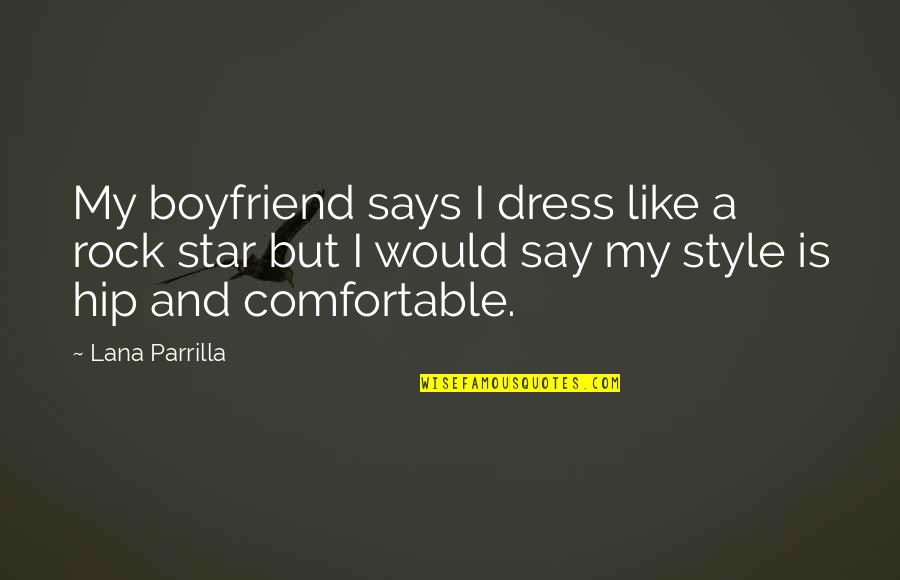 My boyfriend says I dress like a rock star but I would say my style is hip and comfortable. —
Lana Parrilla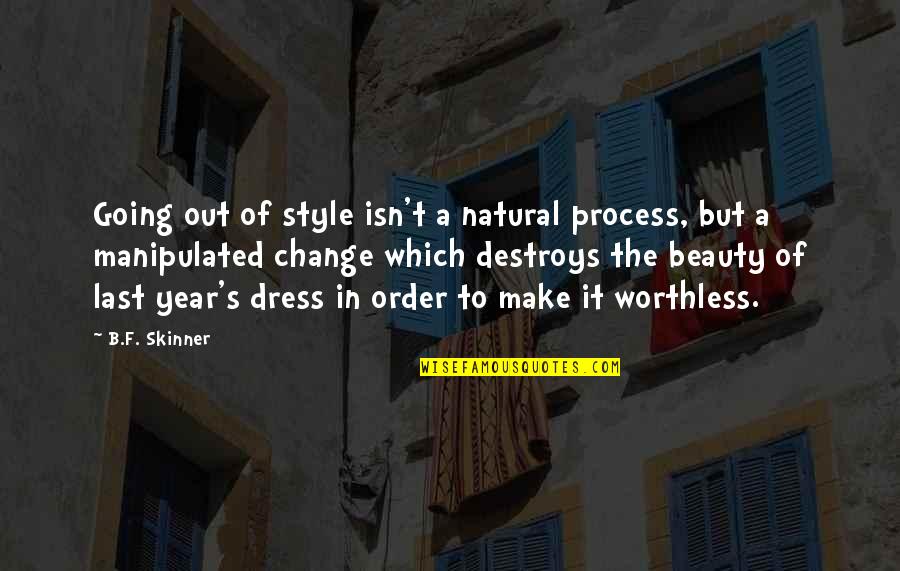 Going out of style isn't a natural process, but a manipulated change which destroys the beauty of last year's dress in order to make it worthless. —
B.F. Skinner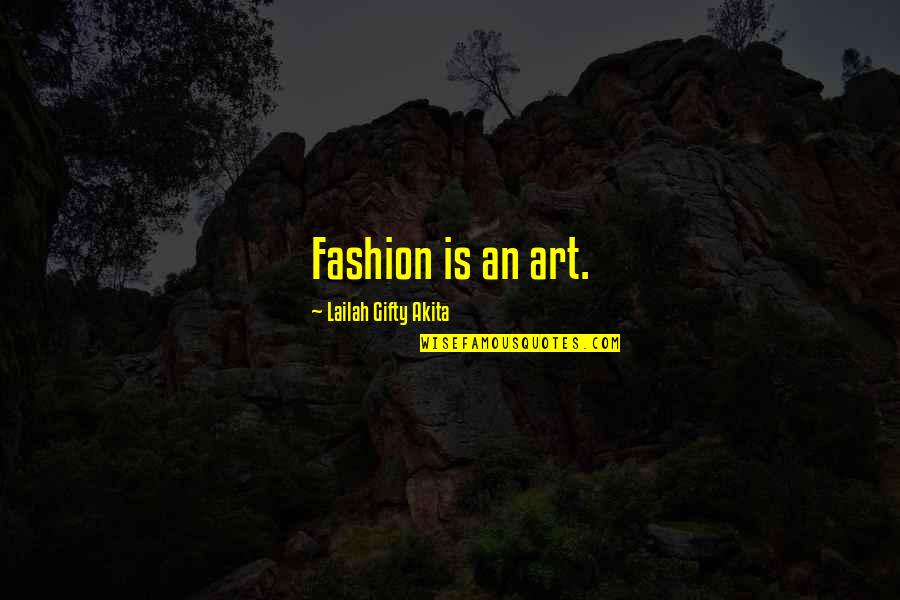 Fashion is an art. —
Lailah Gifty Akita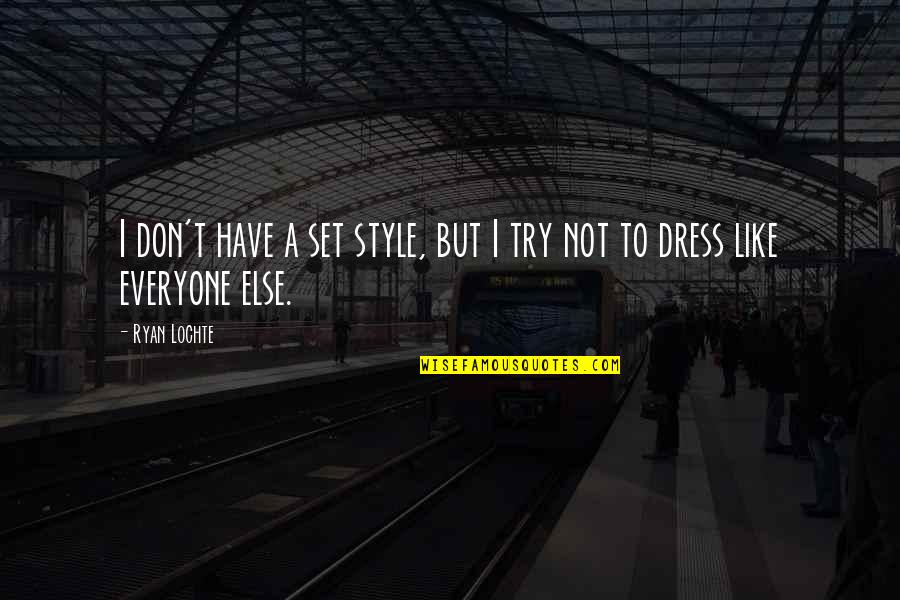 I don't have a set style, but I try not to dress like everyone else. —
Ryan Lochte
It's wisest always to be so clad that our friends need not ask us for our names. —
James Fenimore Cooper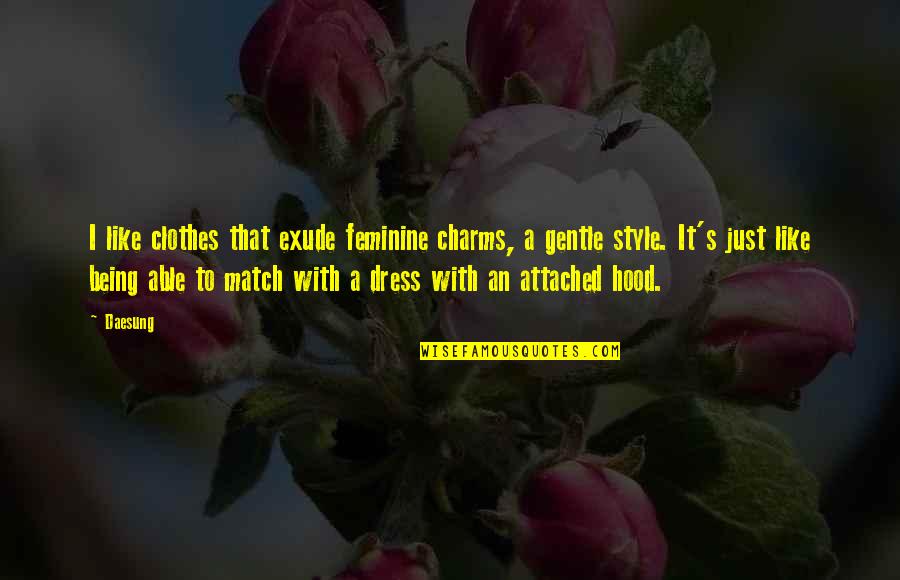 I like clothes that exude feminine charms, a gentle style. It's just like being able to match with a dress with an attached hood. —
Daesung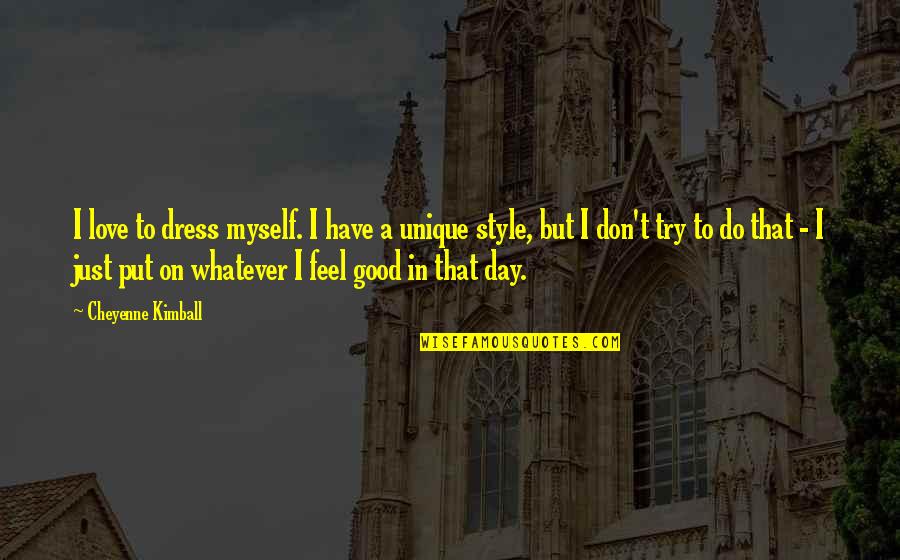 I love to dress myself. I have a unique style, but I don't try to do that - I just put on whatever I feel good in that day. —
Cheyenne Kimball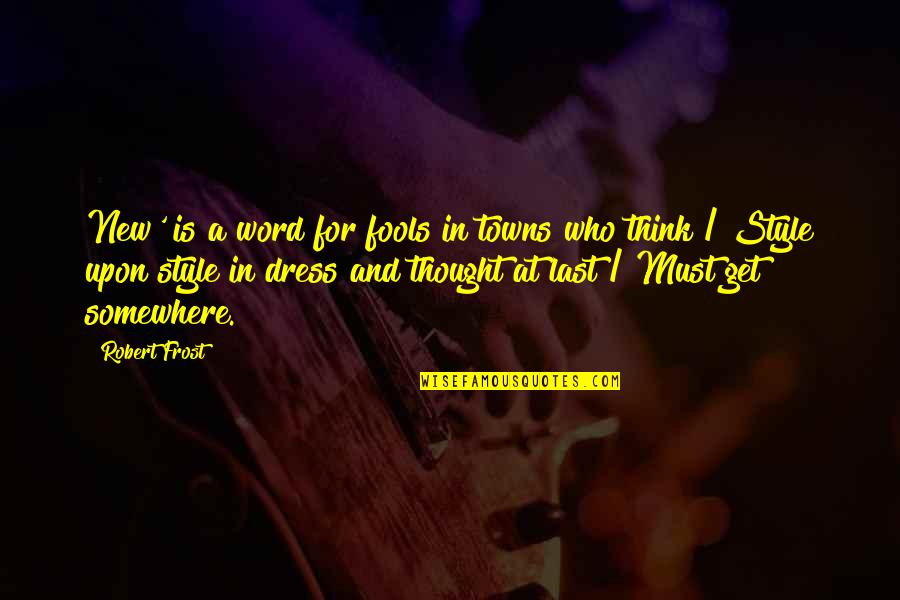 New' is a word for fools in towns who think / Style upon style in dress and thought at last / Must get somewhere. —
Robert Frost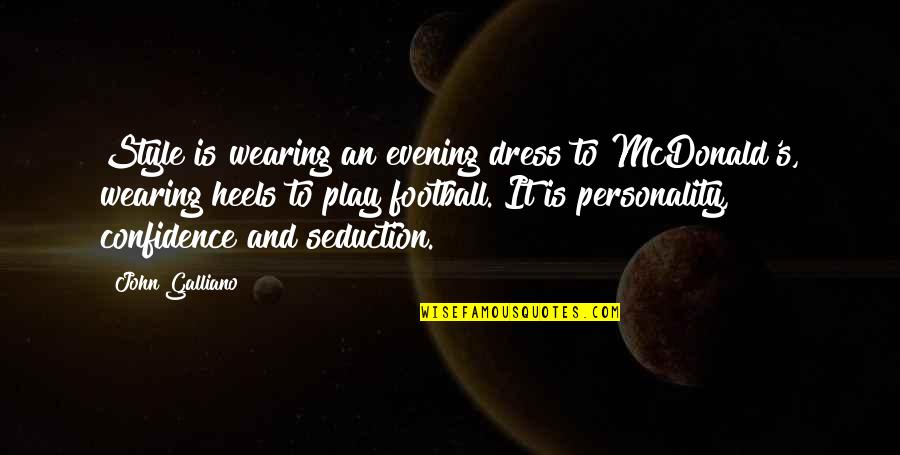 Style is wearing an evening dress to McDonald's, wearing heels to play football. It is personality, confidence and seduction. —
John Galliano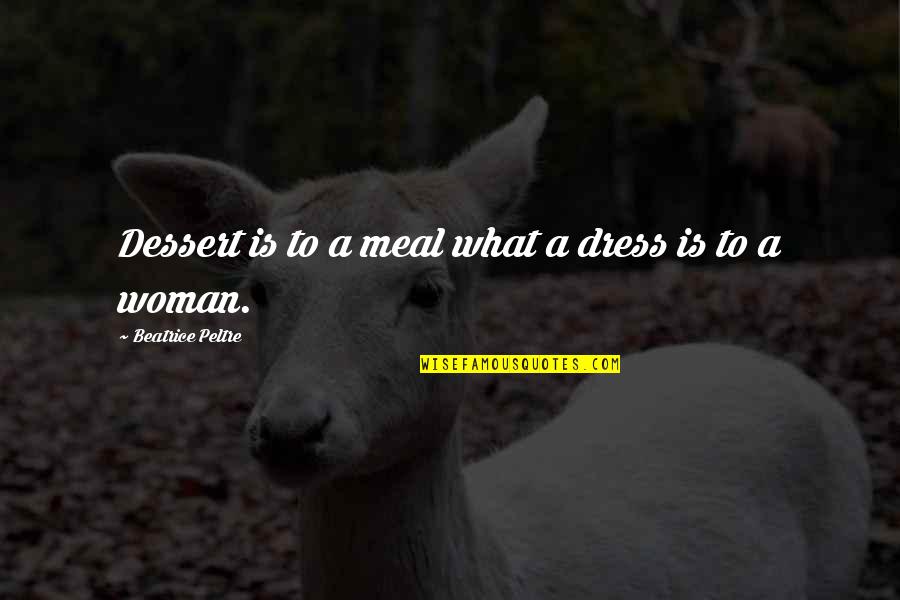 Dessert is to a meal what a dress is to a woman. —
Beatrice Peltre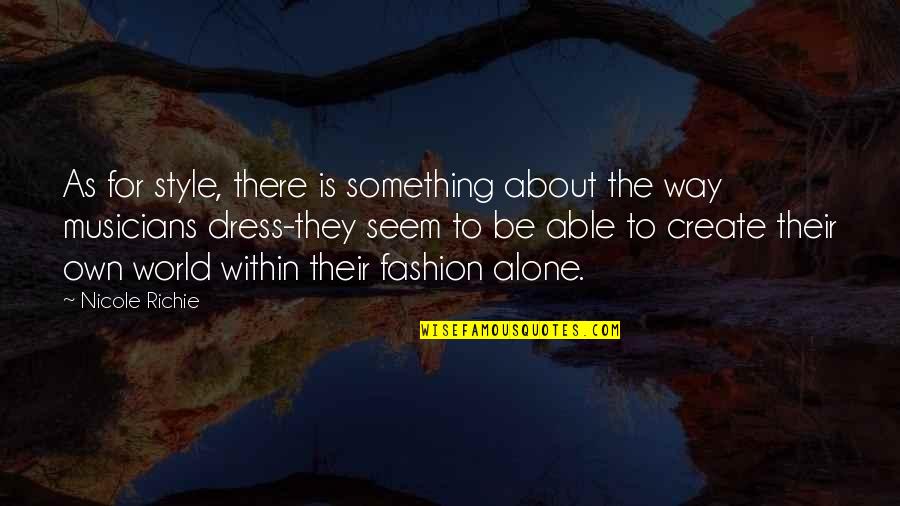 As for style, there is something about the way musicians dress-they seem to be able to create their own world within their fashion alone. —
Nicole Richie