Straws Quotes
Collection of top 39 famous quotes about Straws
I'm the straw that stirs the drink.
—
Reggie Jackson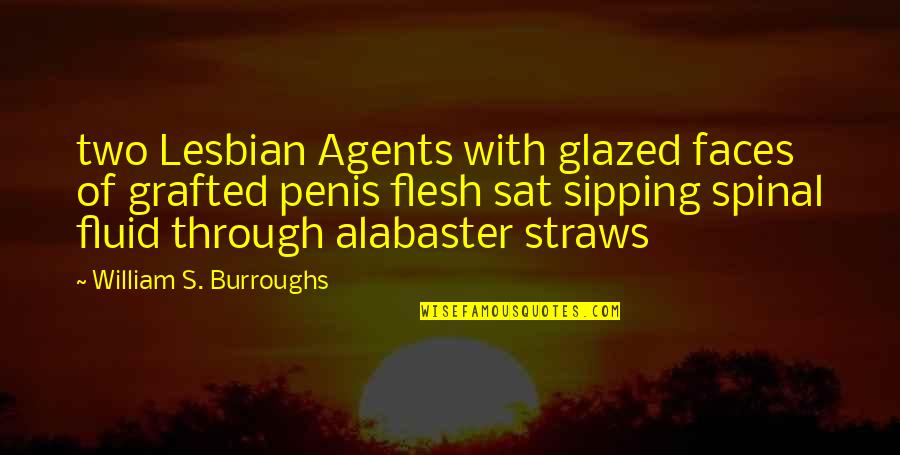 two Lesbian Agents with glazed faces of grafted penis flesh sat sipping spinal fluid through alabaster straws
—
William S. Burroughs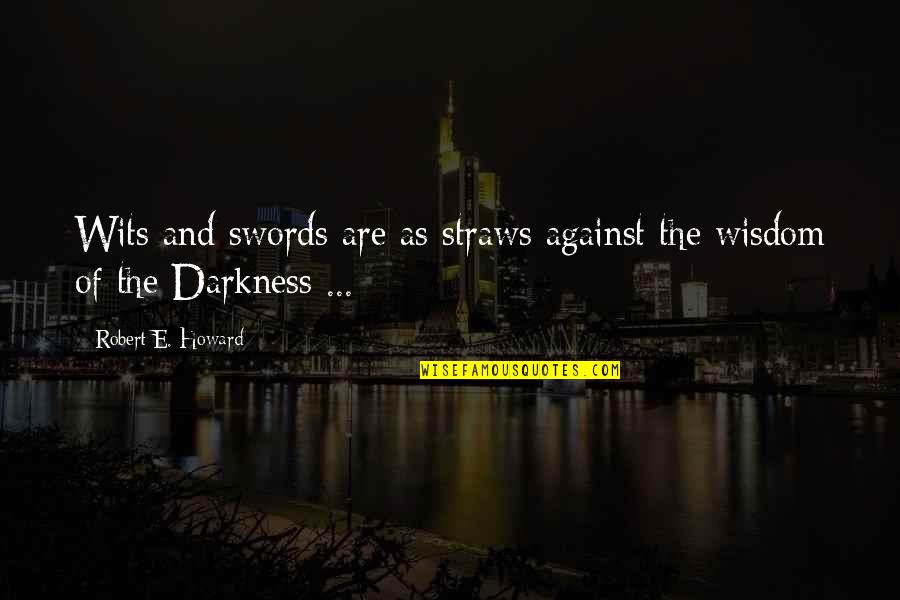 Wits and swords are as straws against the wisdom of the Darkness ...
—
Robert E. Howard
Every generation of converts threshes over the same old straw.
—
Susan B. Anthony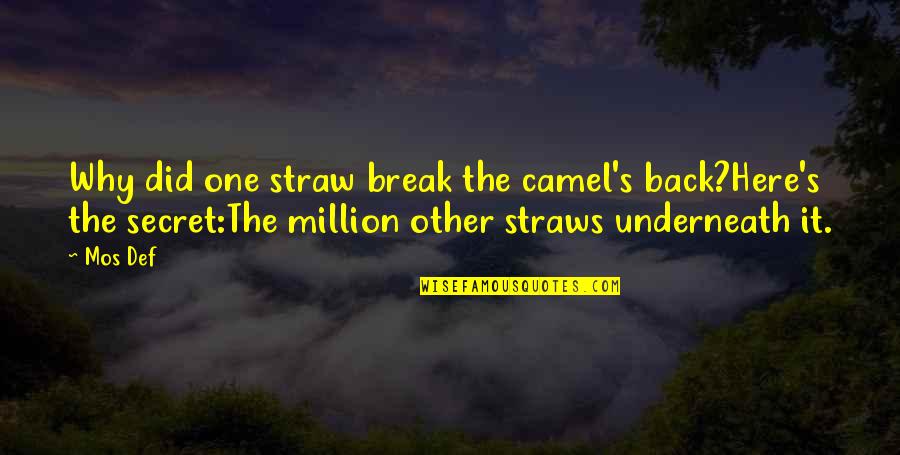 Why did one straw break the camel's back?
Here's the secret:
The million other
straws
underneath it. —
Mos Def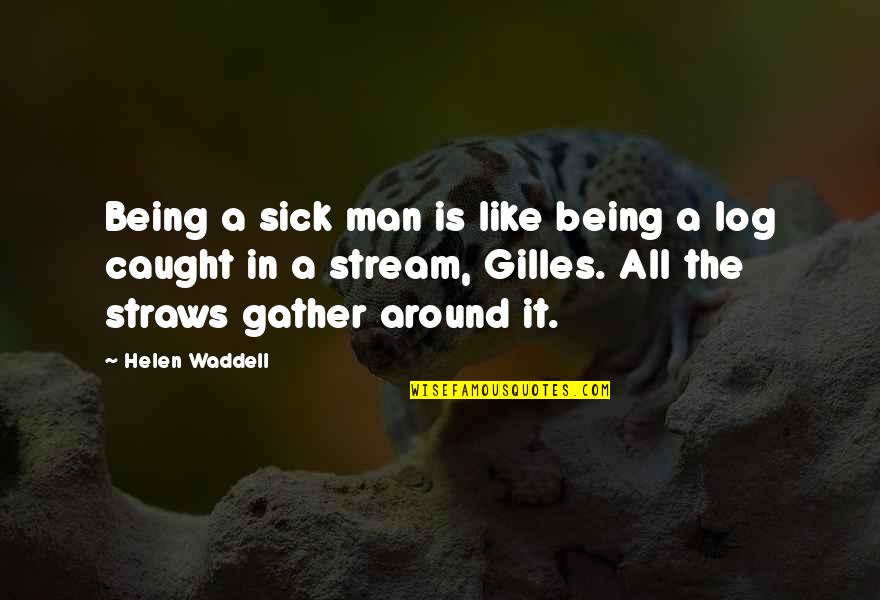 Being a sick man is like being a log caught in a stream, Gilles. All the
straws
gather around it. —
Helen Waddell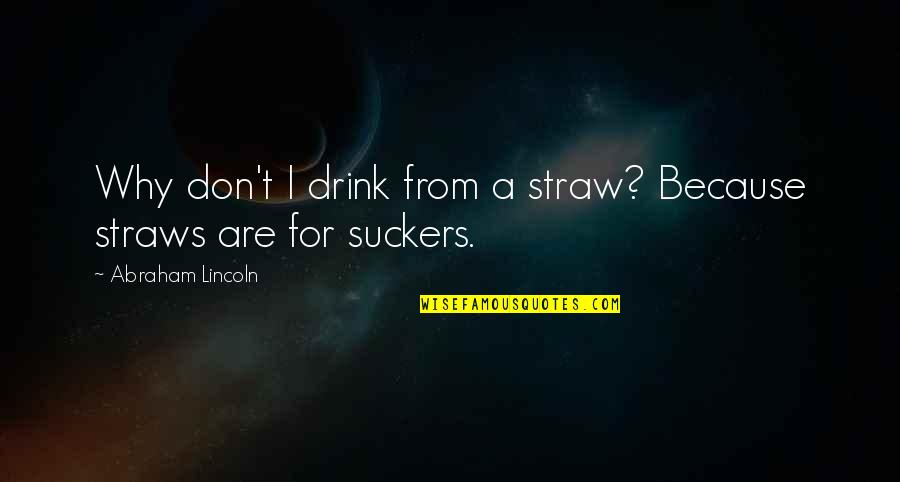 Why don't I drink from a straw? Because
straws
are for suckers. —
Abraham Lincoln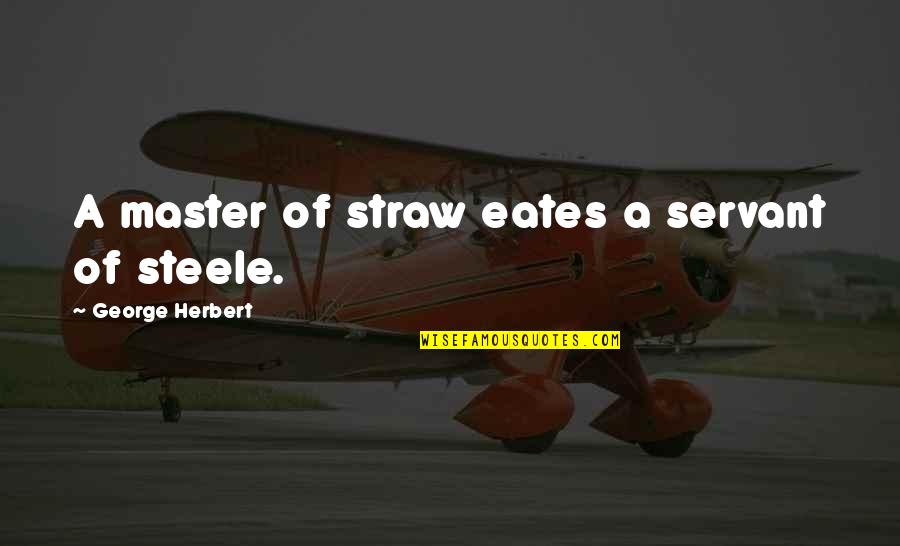 A master of straw eates a servant of steele. —
George Herbert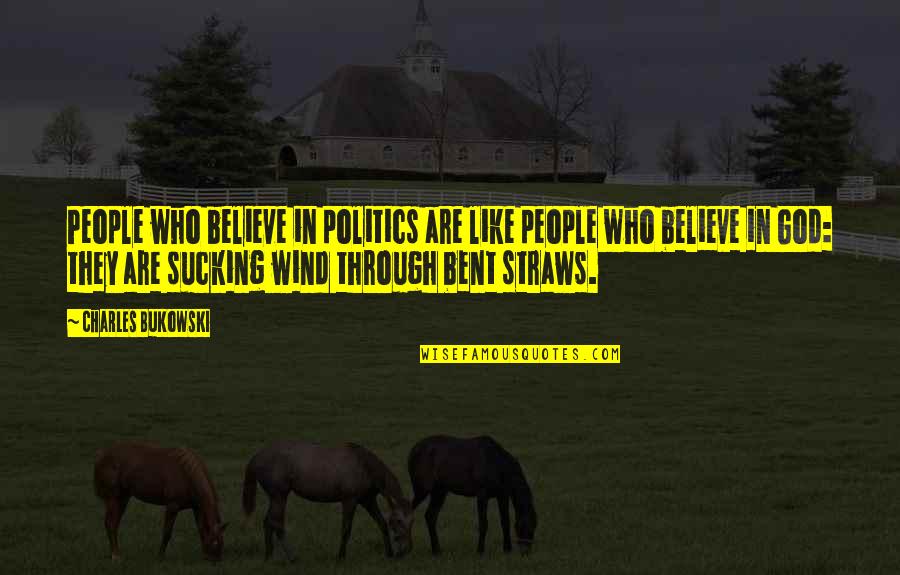 People who believe in politics are like people who believe in God: they are sucking wind through bent
straws
. —
Charles Bukowski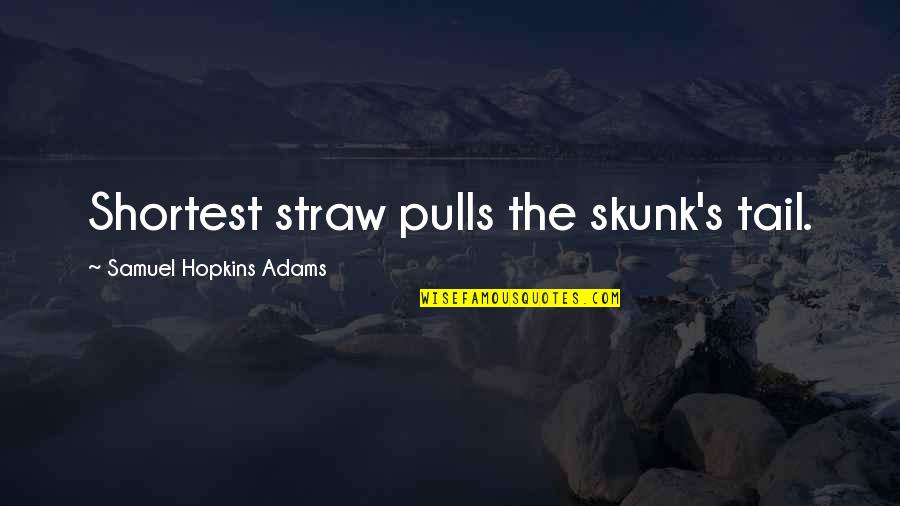 Shortest straw pulls the skunk's tail. —
Samuel Hopkins Adams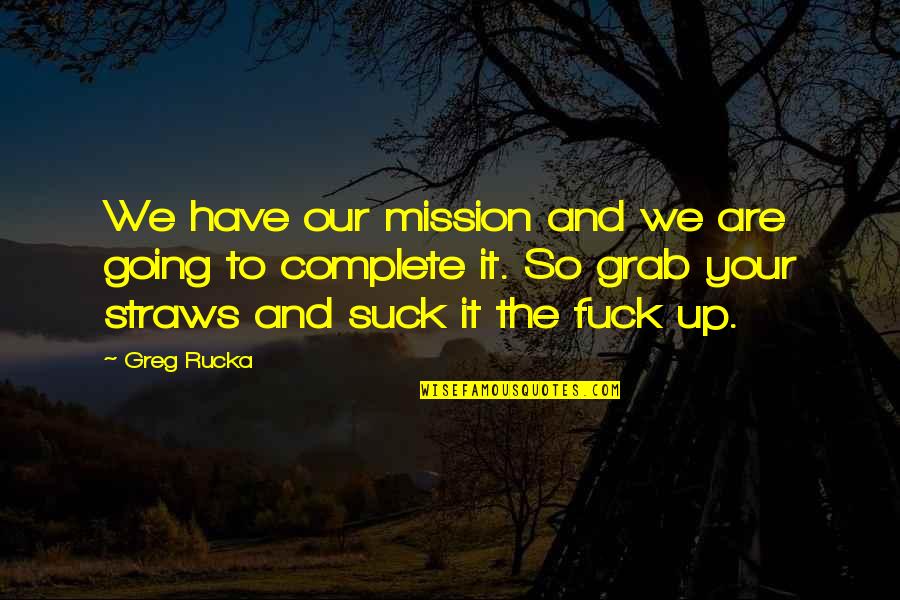 We have our mission and we are going to complete it. So grab your
straws
and suck it the fuck up. —
Greg Rucka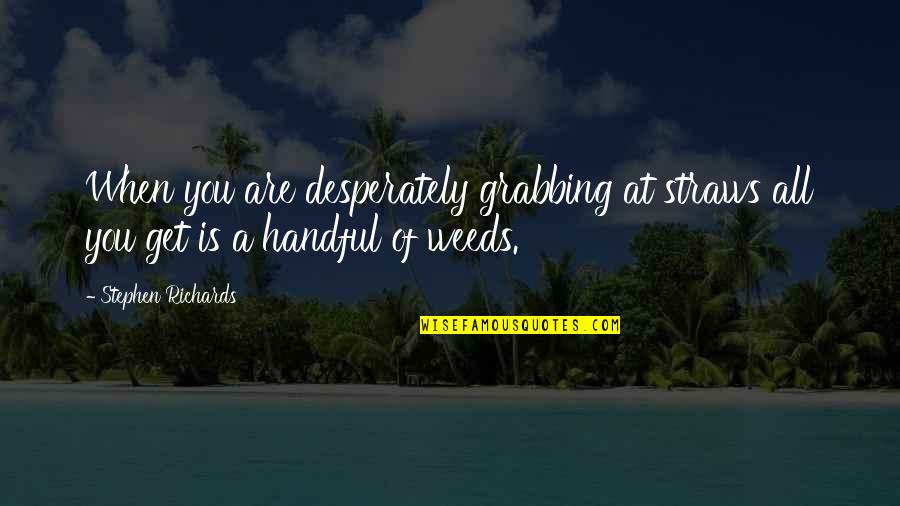 When you are desperately grabbing at
straws
all you get is a handful of weeds. —
Stephen Richards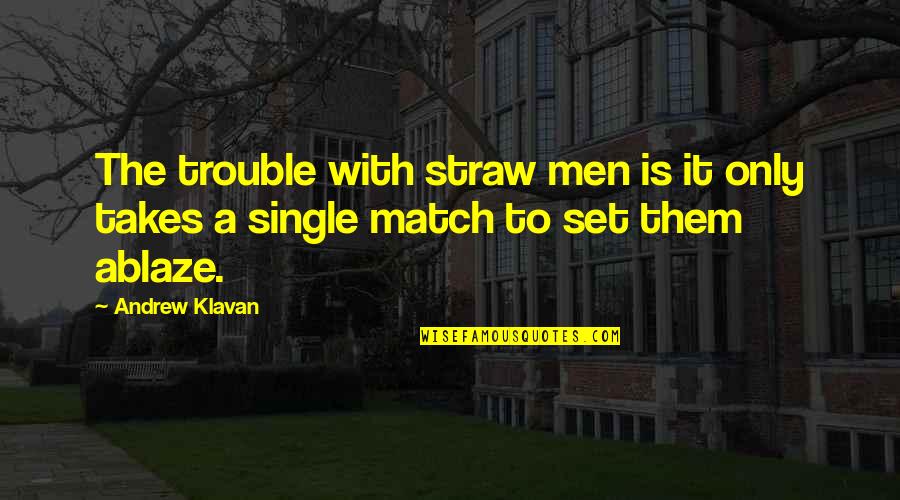 The trouble with straw men is it only takes a single match to set them ablaze. —
Andrew Klavan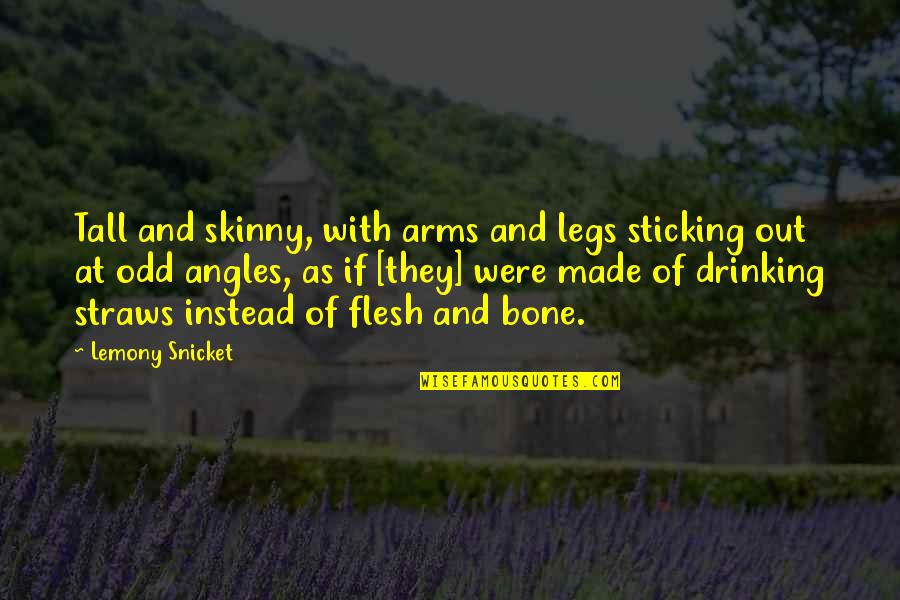 Tall and skinny, with arms and legs sticking out at odd angles, as if [they] were made of drinking
straws
instead of flesh and bone. —
Lemony Snicket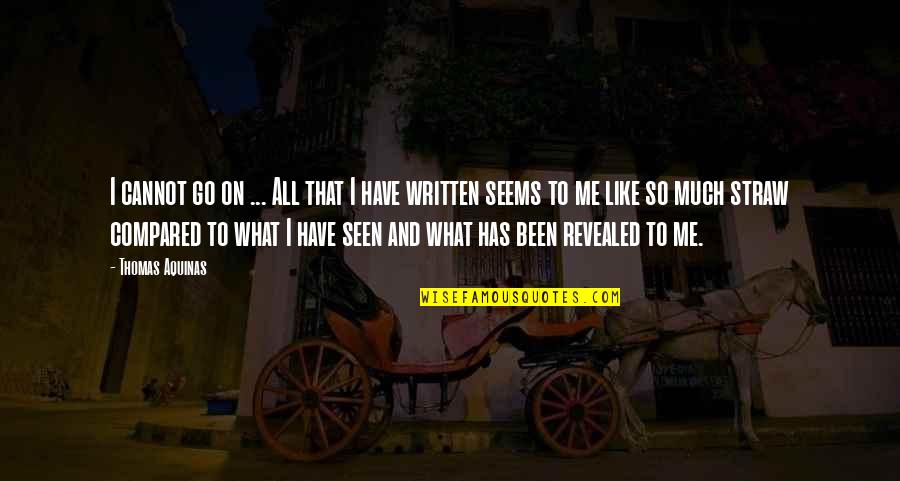 I cannot go on ... All that I have written seems to me like so much straw compared to what I have seen and what has been revealed to me. —
Thomas Aquinas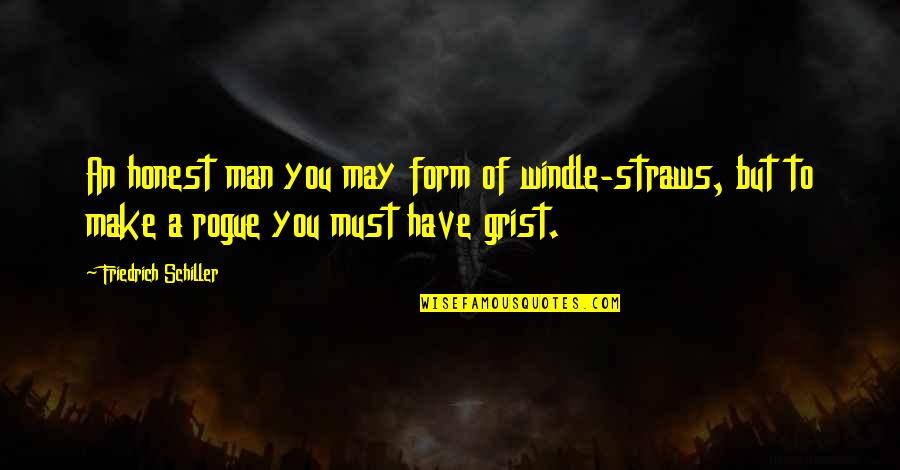 An honest man you may form of windle-
straws
, but to make a rogue you must have grist. —
Friedrich Schiller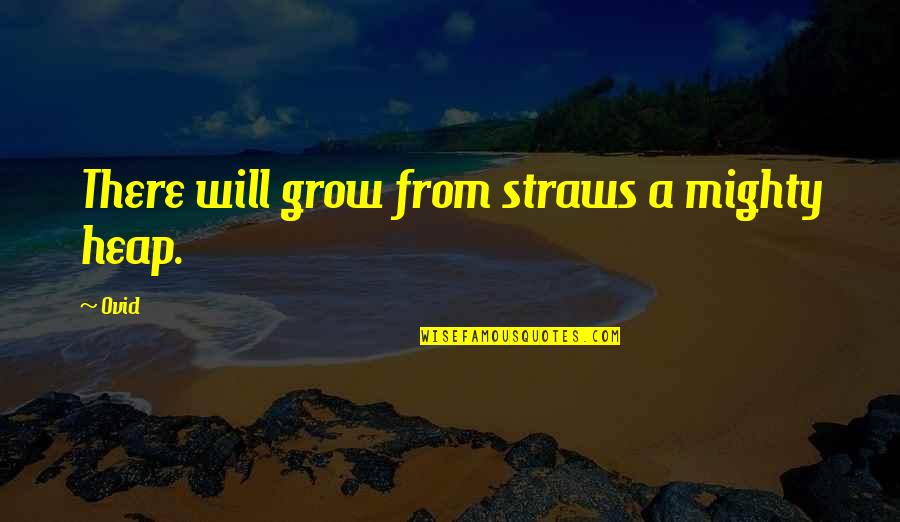 There will grow from
straws
a mighty heap. —
Ovid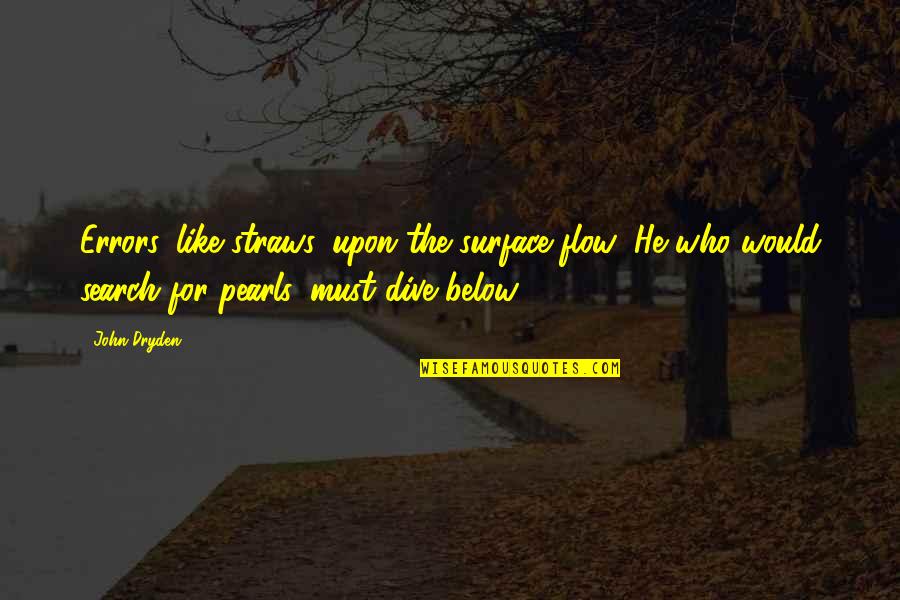 Errors, like
straws
, upon the surface flow;
He who would search for pearls, must dive below. —
John Dryden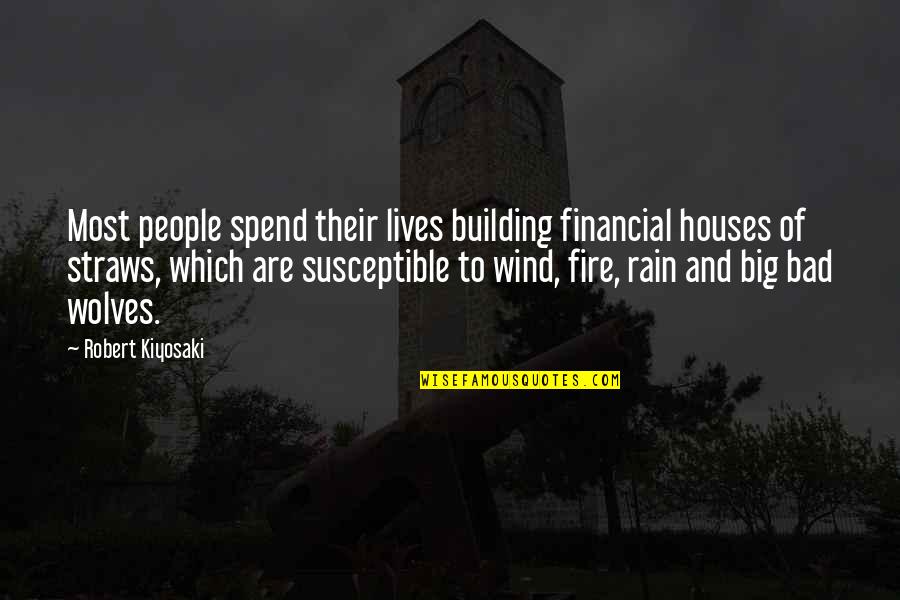 Most people spend their lives building financial houses of
straws
, which are susceptible to wind, fire, rain and big bad wolves. —
Robert Kiyosaki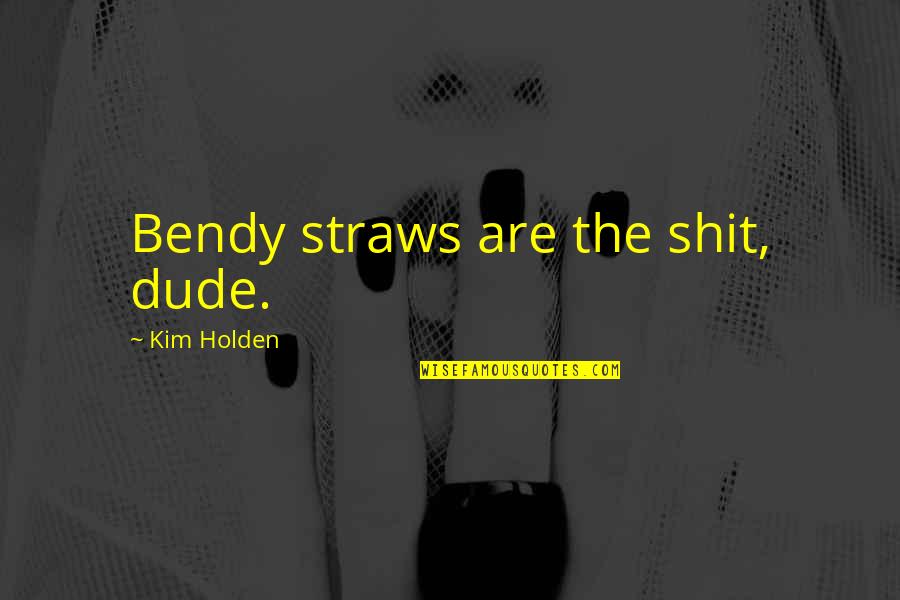 Bendy
straws
are the shit, dude. —
Kim Holden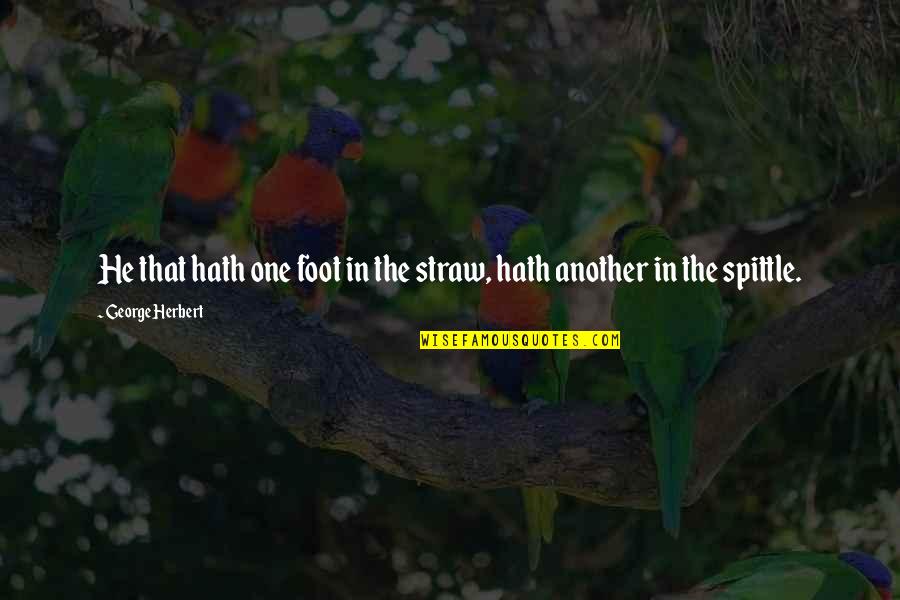 He that hath one foot in the straw, hath another in the spittle. —
George Herbert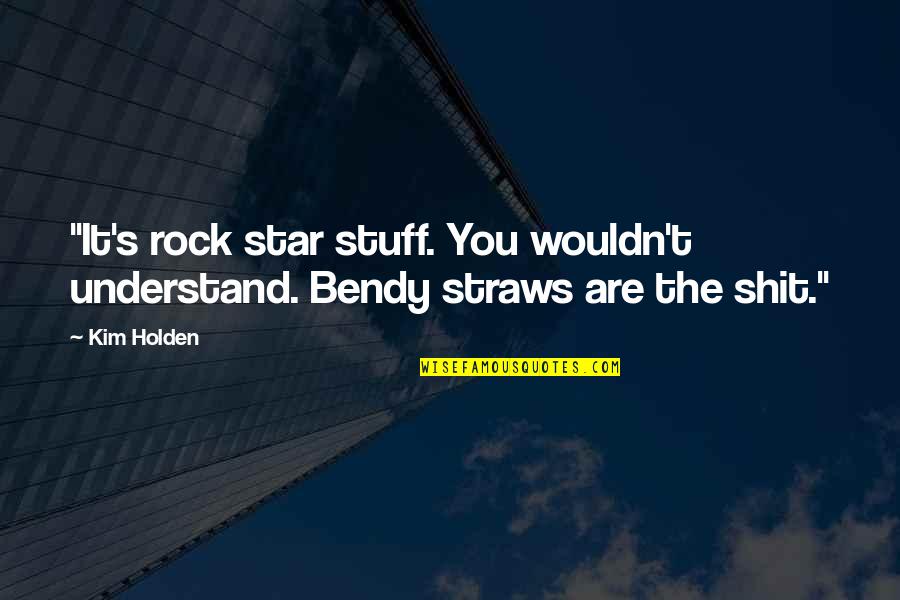 "It's rock star stuff. You wouldn't understand. Bendy
straws
are the shit." —
Kim Holden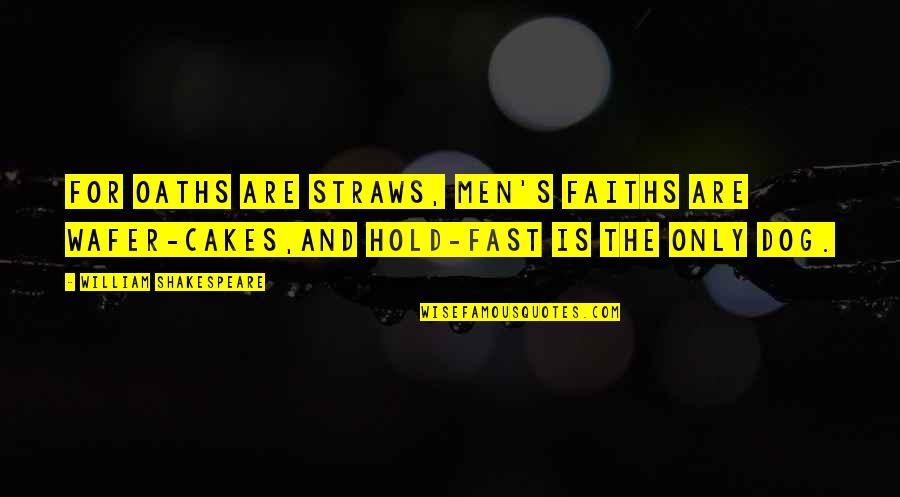 For oaths are
straws
, men's faiths are wafer-cakes,
And hold-fast is the only dog. —
William Shakespeare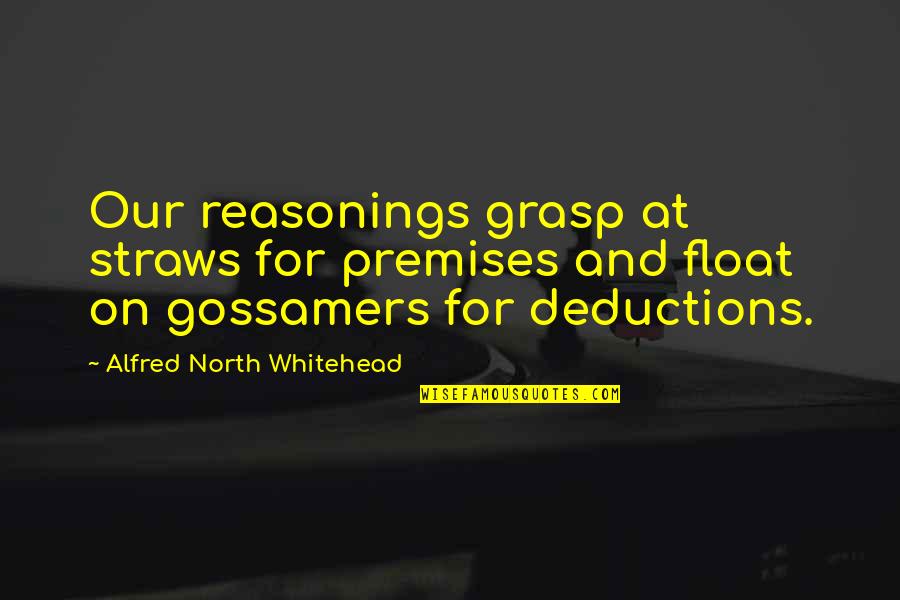 Our reasonings grasp at
straws
for premises and float on gossamers for deductions. —
Alfred North Whitehead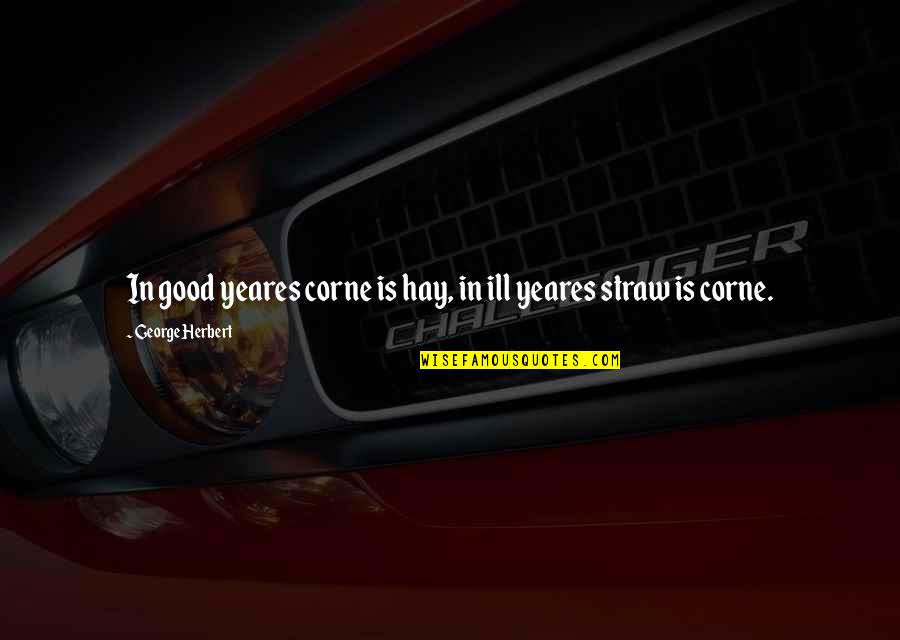 In good yeares corne is hay, in ill yeares straw is corne. —
George Herbert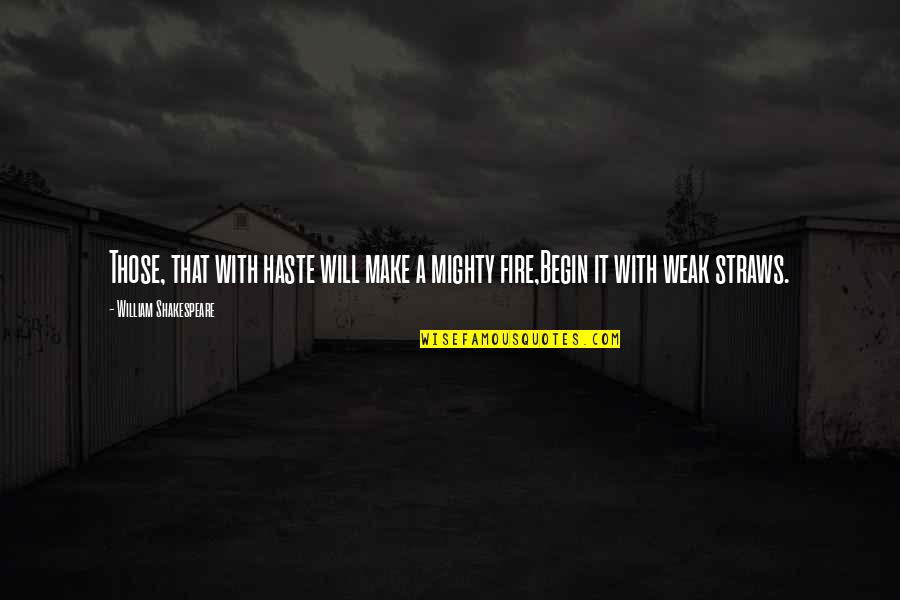 Those, that with haste will make a mighty fire,
Begin it with weak
straws
. —
William Shakespeare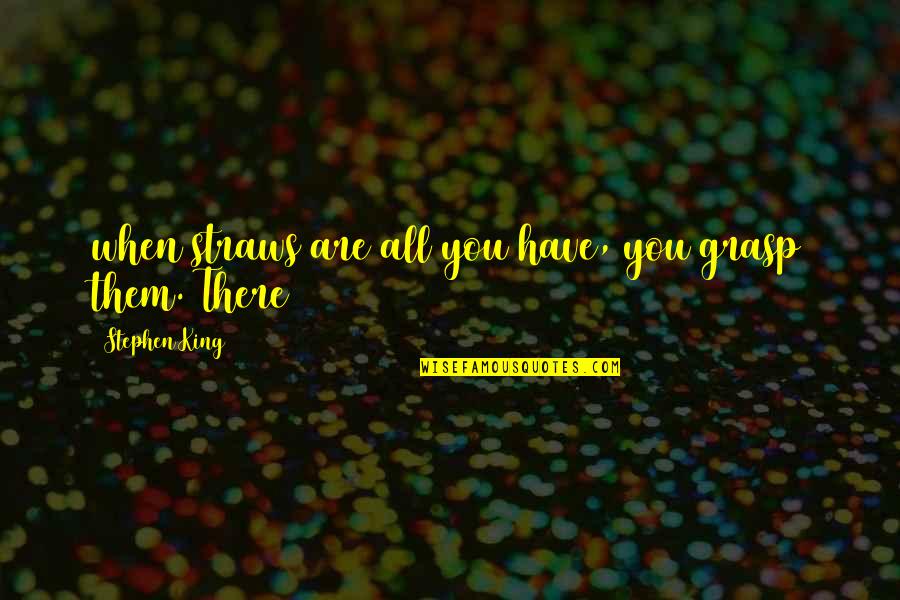 when
straws
are all you have, you grasp them. There —
Stephen King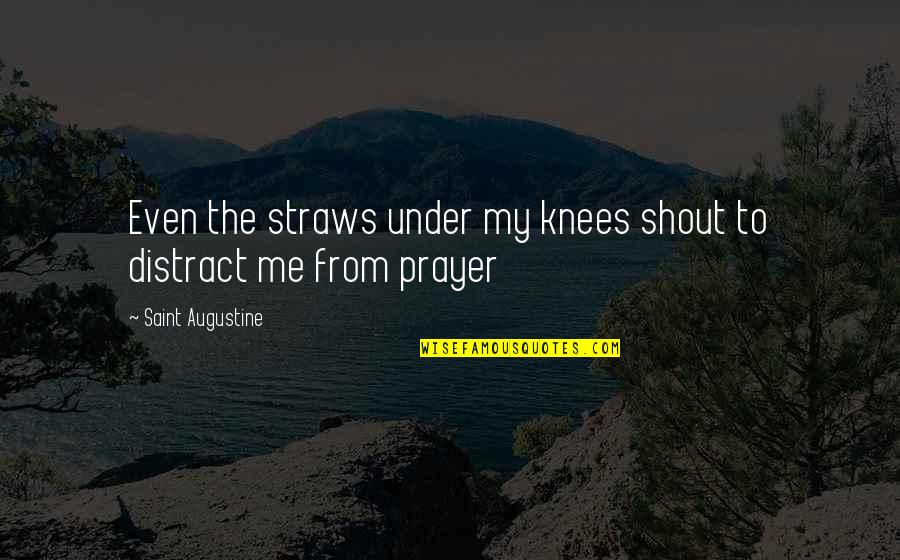 Even the
straws
under my knees shout to distract me from prayer —
Saint Augustine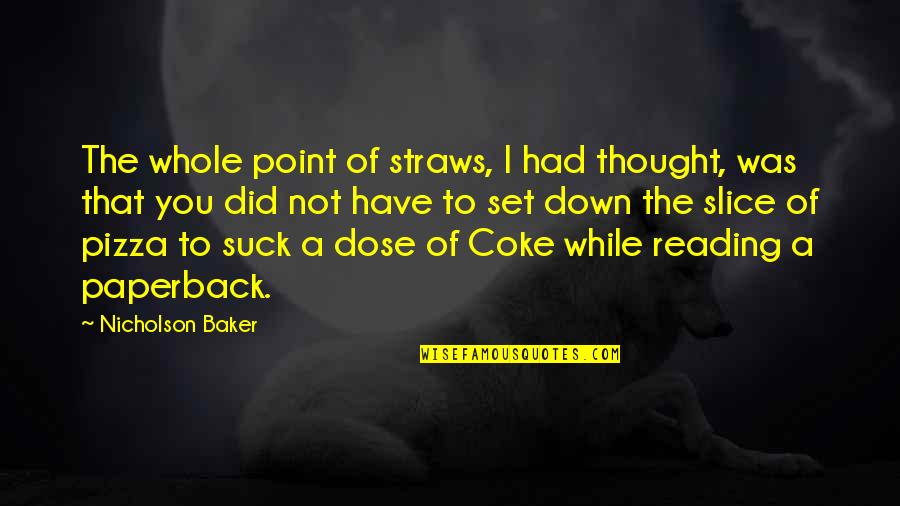 The whole point of
straws
, I had thought, was that you did not have to set down the slice of pizza to suck a dose of Coke while reading a paperback. —
Nicholson Baker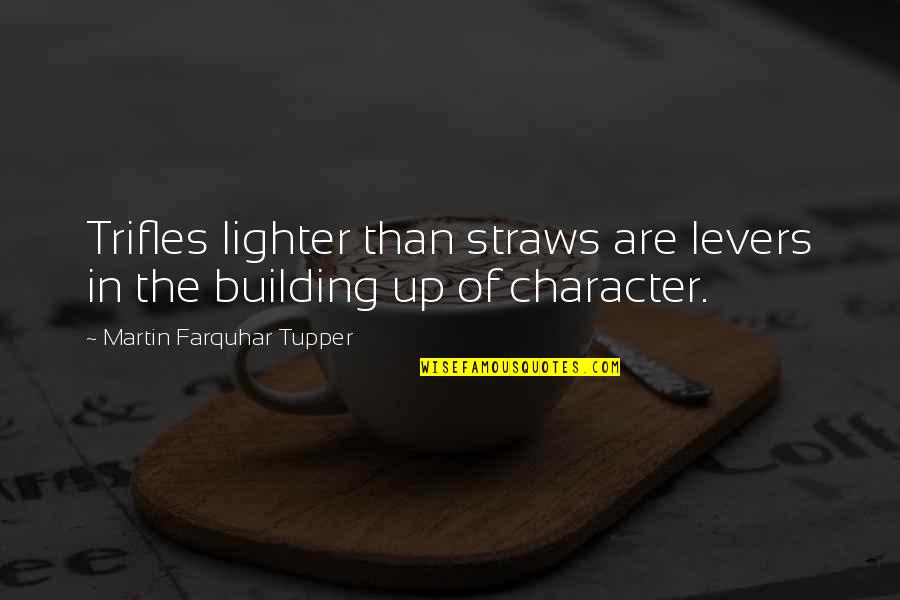 Trifles lighter than
straws
are levers in the building up of character. —
Martin Farquhar Tupper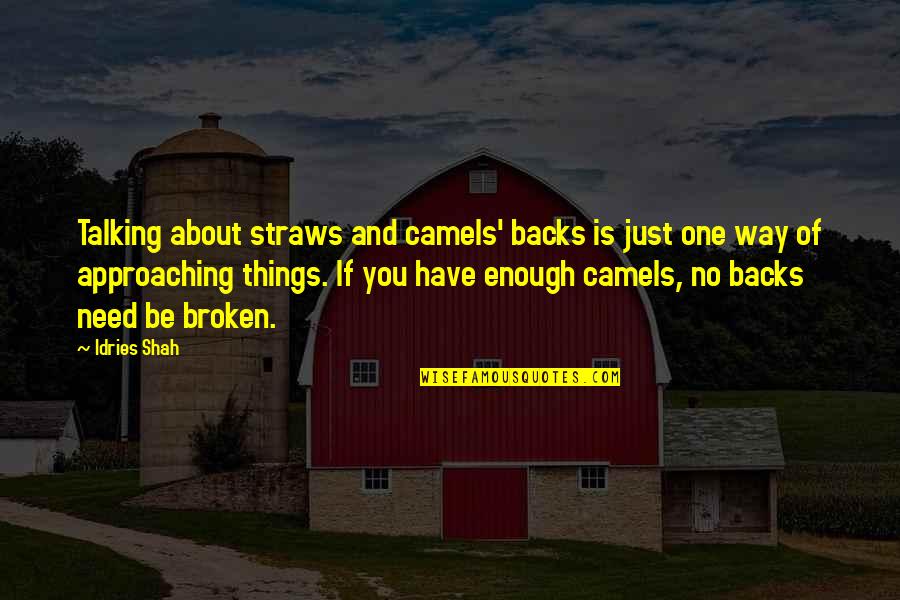 Talking about
straws
and camels' backs is just one way of approaching things. If you have enough camels, no backs need be broken. —
Idries Shah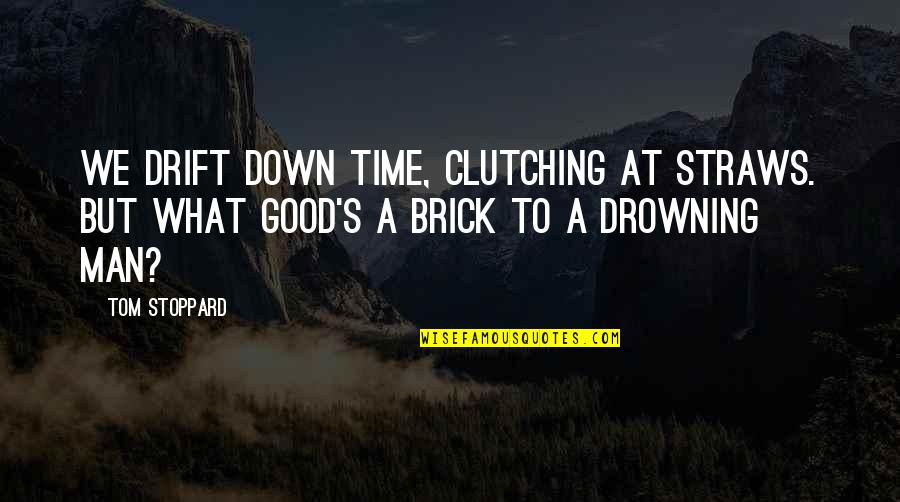 We drift down time, clutching at
straws
. But what good's a brick to a drowning man? —
Tom Stoppard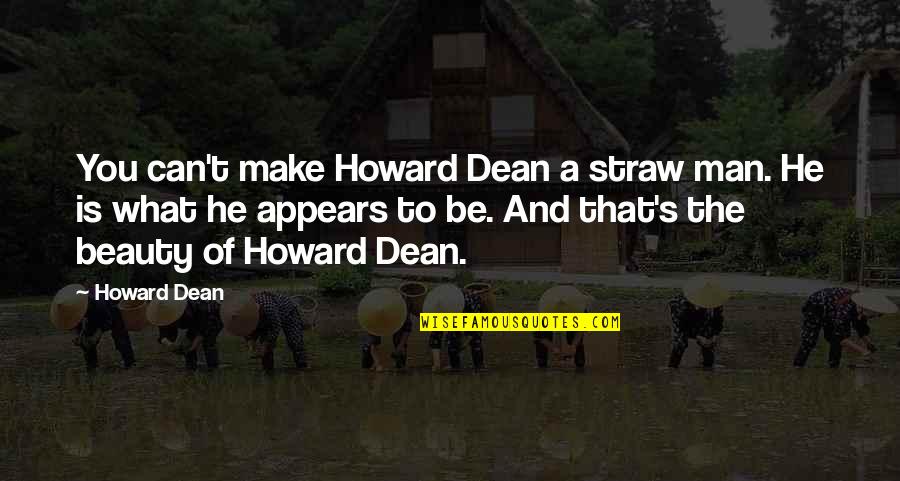 You can't make Howard Dean a straw man. He is what he appears to be. And that's the beauty of Howard Dean. —
Howard Dean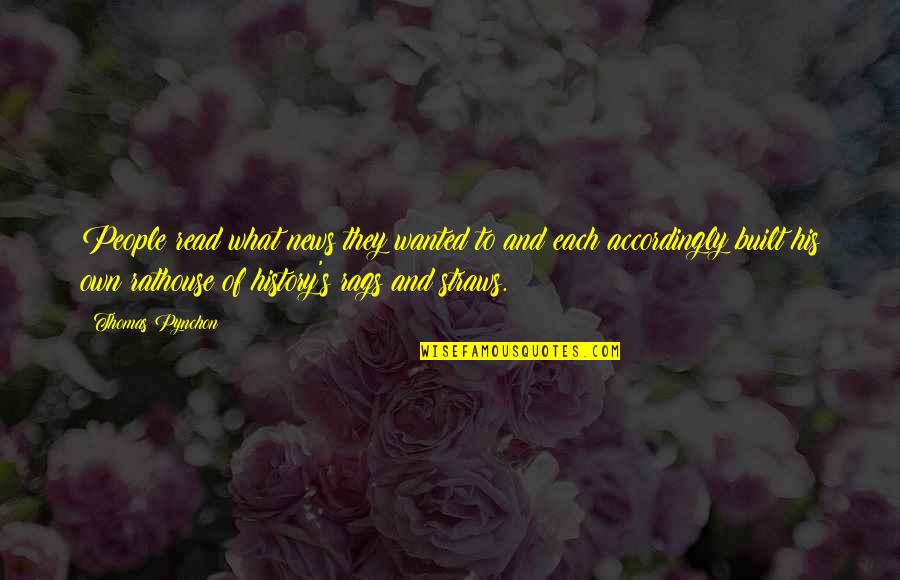 People read what news they wanted to and each accordingly built his own rathouse of history's rags and
straws
. —
Thomas Pynchon