Storms In Your Life Quotes
Collection of top 50 famous quotes about Storms In Your Life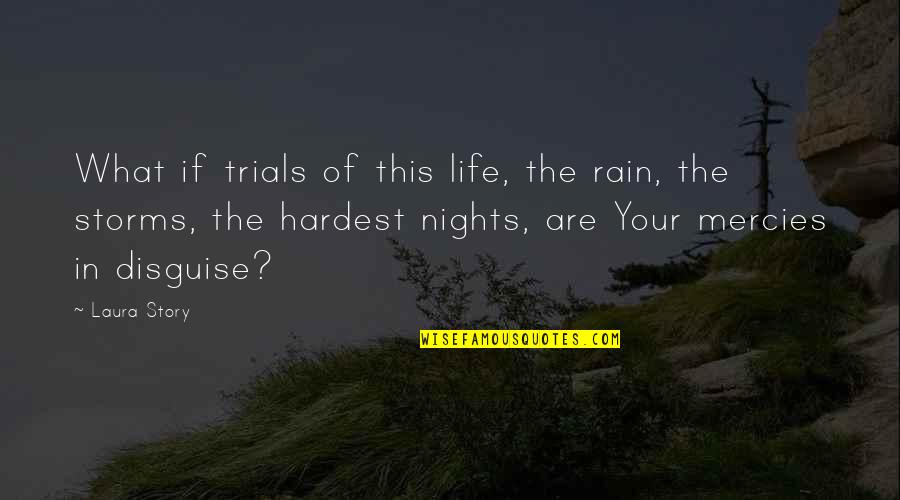 What if trials of this life, the rain, the storms, the hardest nights, are Your mercies in disguise?
—
Laura Story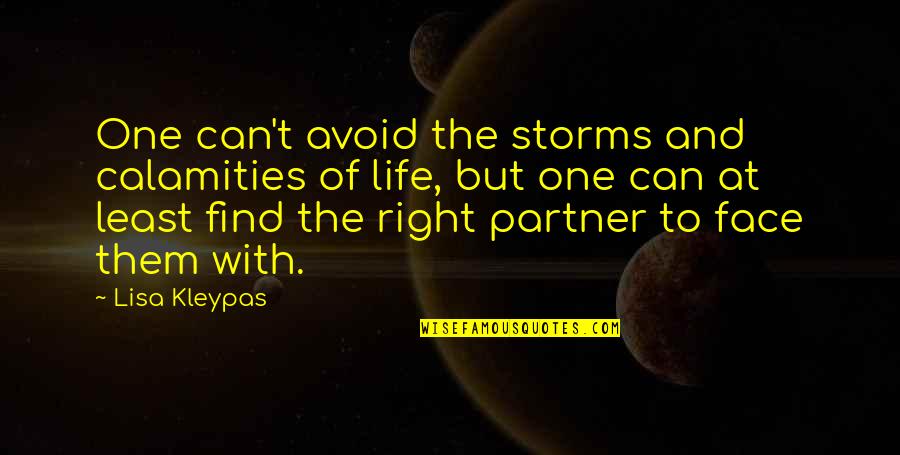 One can't avoid the storms and calamities of life, but one can at least find the right partner to face them with.
—
Lisa Kleypas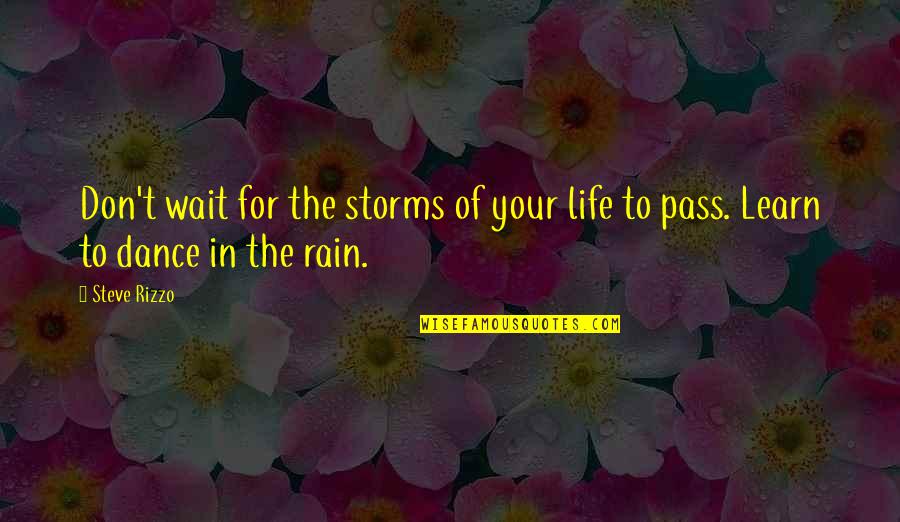 Don't wait for the storms of your life to pass. Learn to dance in the rain.
—
Steve Rizzo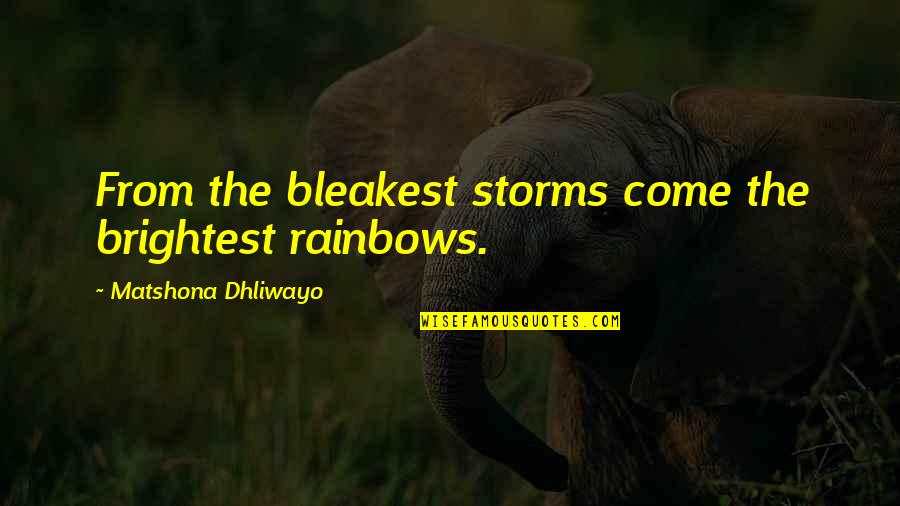 From the bleakest storms come the brightest rainbows.
—
Matshona Dhliwayo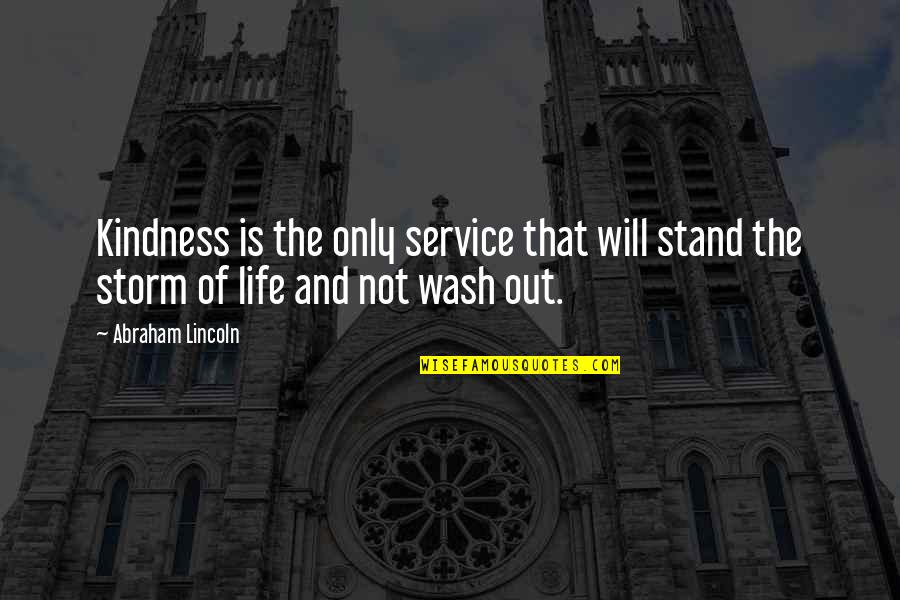 Kindness is the only service that will stand the storm of life and not wash out.
—
Abraham Lincoln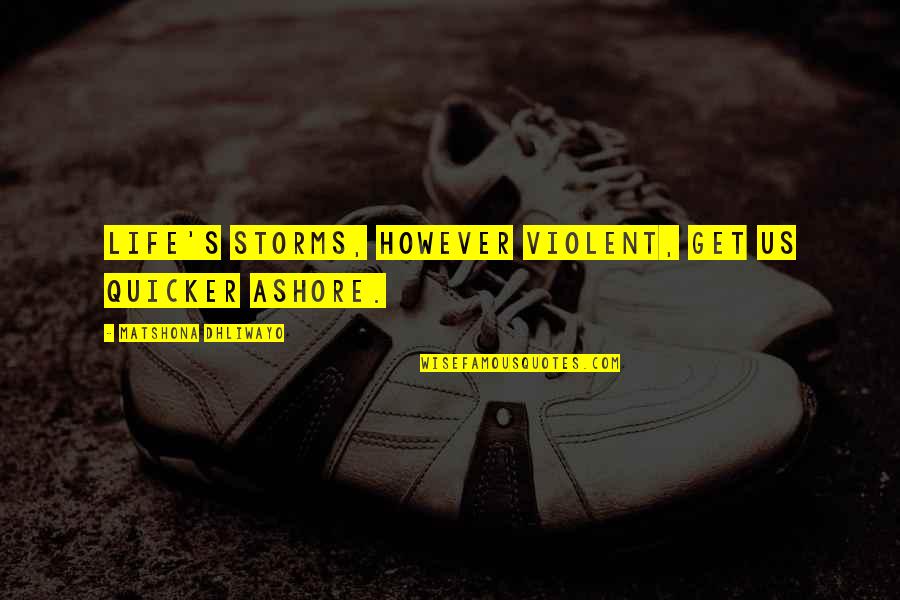 Life's storms, however violent, get us quicker ashore.
—
Matshona Dhliwayo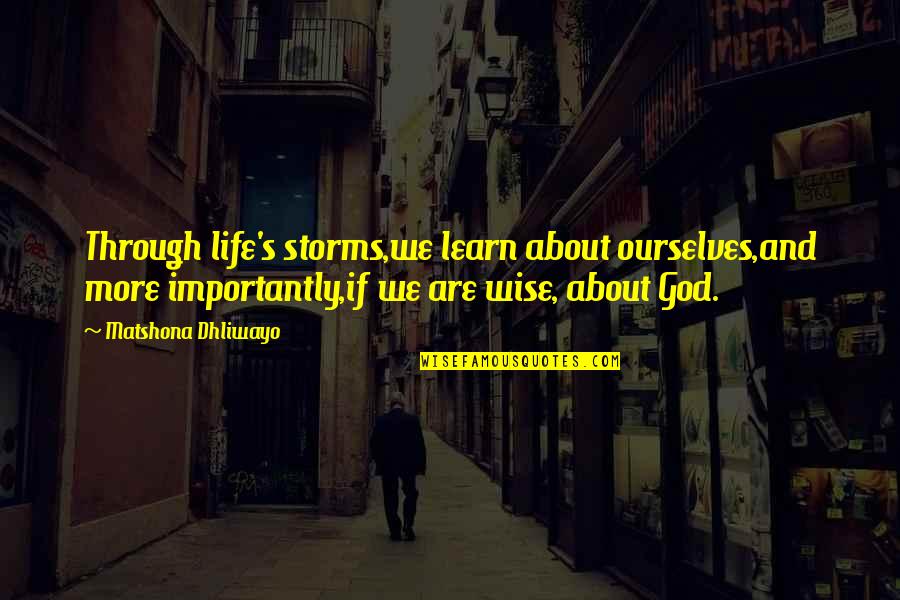 Through life's storms,
we learn about ourselves,
and more importantly,
if we are wise, about God.
—
Matshona Dhliwayo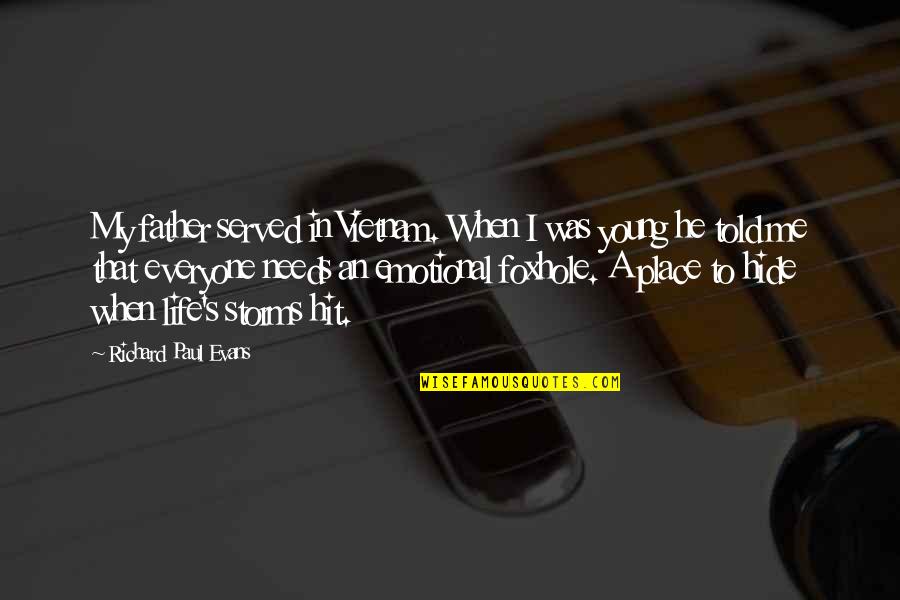 My father served in Vietnam. When I was young he told me that everyone needs an emotional foxhole. A place to hide when life's storms hit.
—
Richard Paul Evans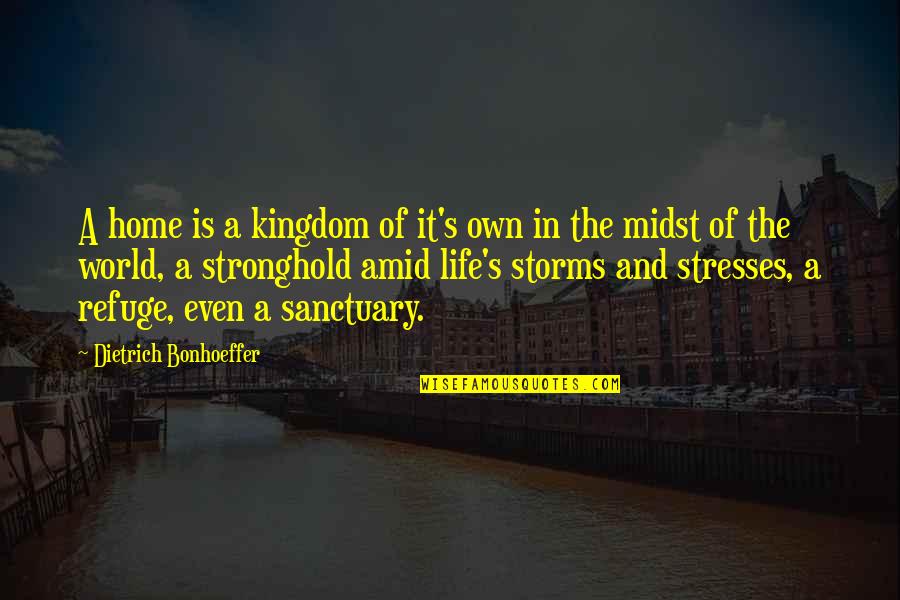 A home is a kingdom of it's own in the midst of the world, a stronghold amid life's storms and stresses, a refuge, even a sanctuary.
—
Dietrich Bonhoeffer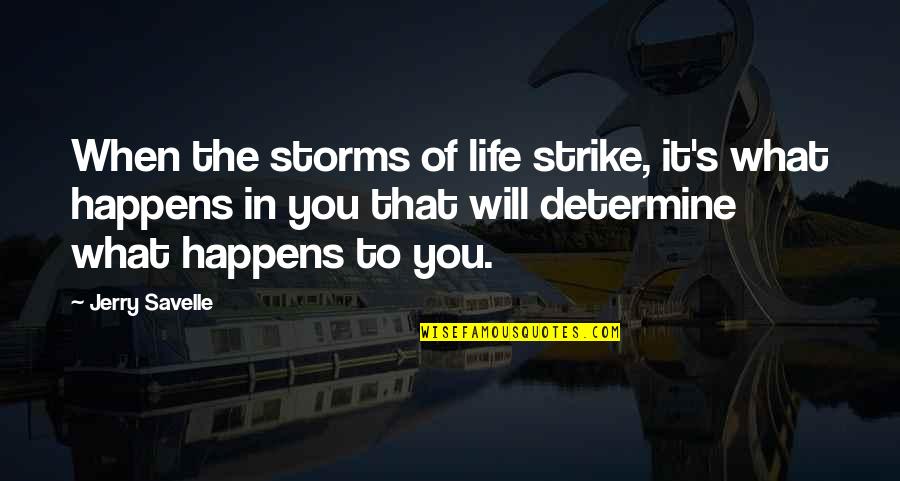 When the storms of life strike, it's what happens in you that will determine what happens to you.
—
Jerry Savelle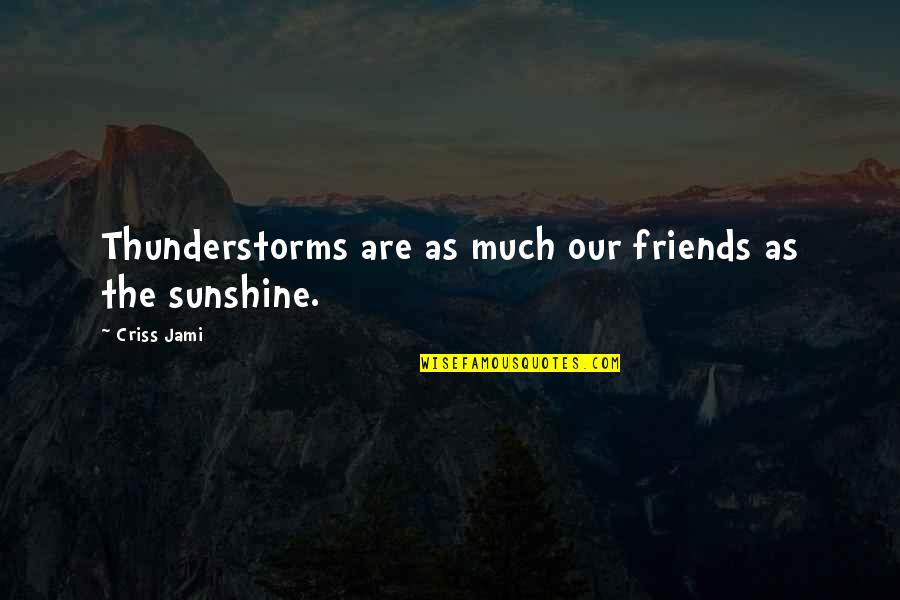 Thunderstorms are as much our friends as the sunshine.
—
Criss Jami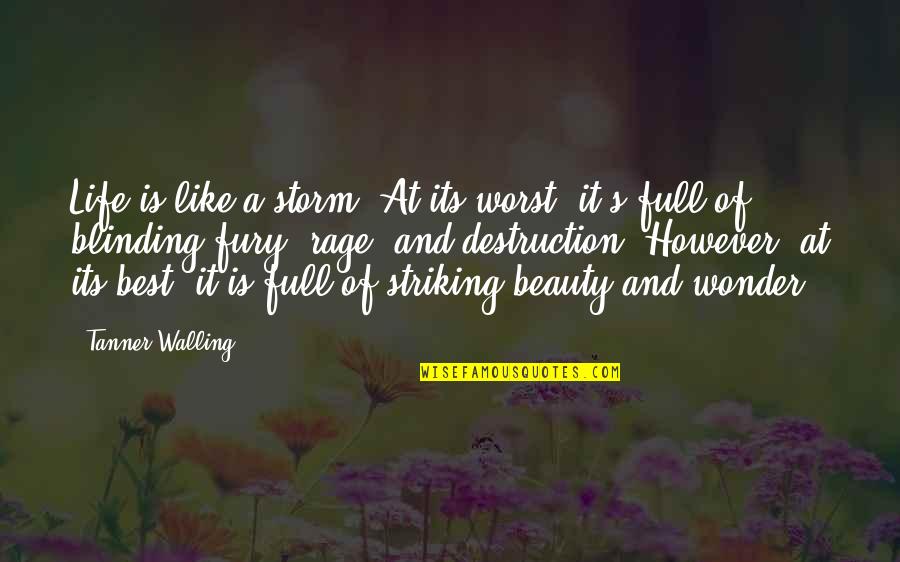 Life is like a storm. At its worst, it's full of blinding fury, rage, and destruction. However, at its best, it is full of striking beauty and wonder.
—
Tanner Walling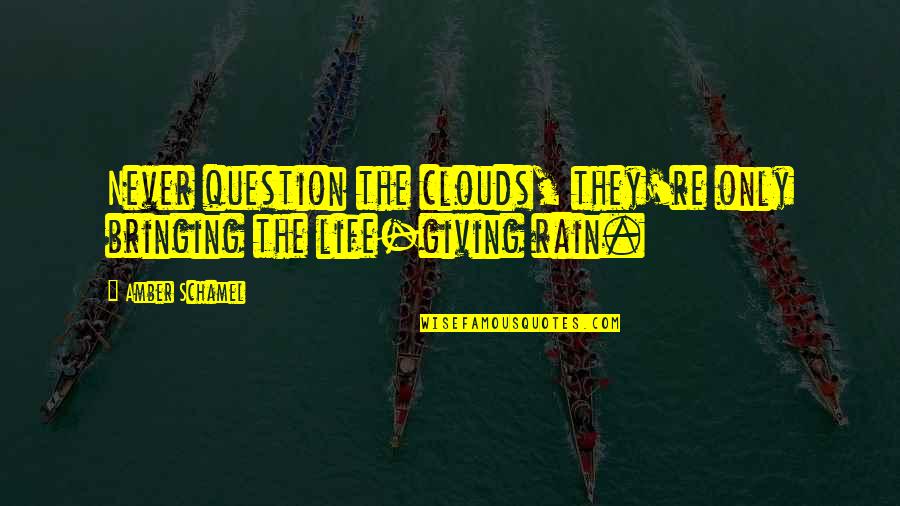 Never question the clouds, they're only bringing the life-giving rain. —
Amber Schamel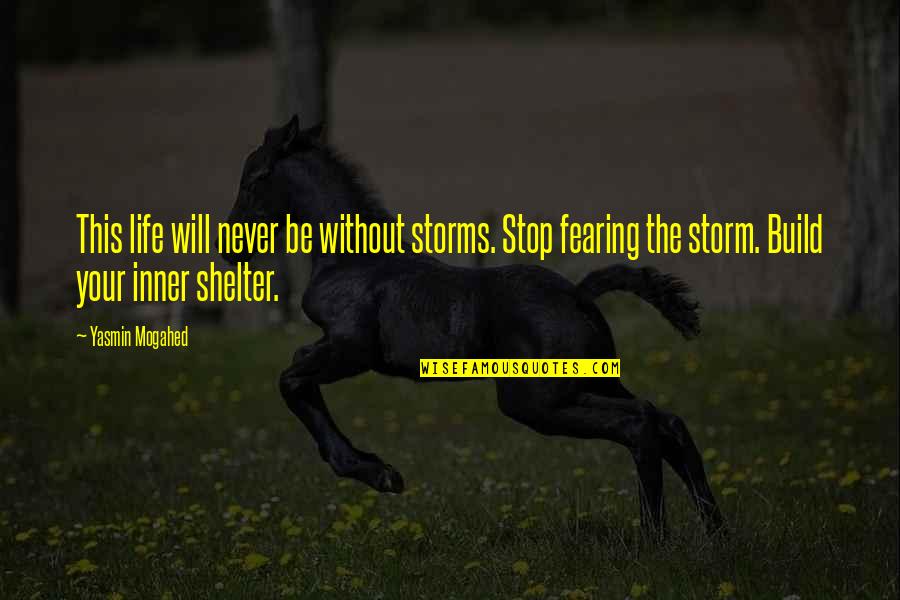 This life will never be without storms. Stop fearing the storm. Build your inner shelter. —
Yasmin Mogahed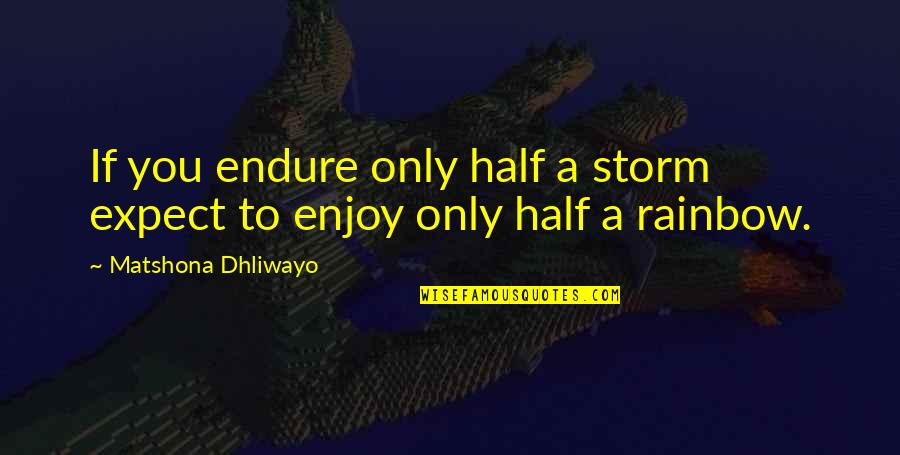 If you endure only half a storm expect to enjoy only half a rainbow. —
Matshona Dhliwayo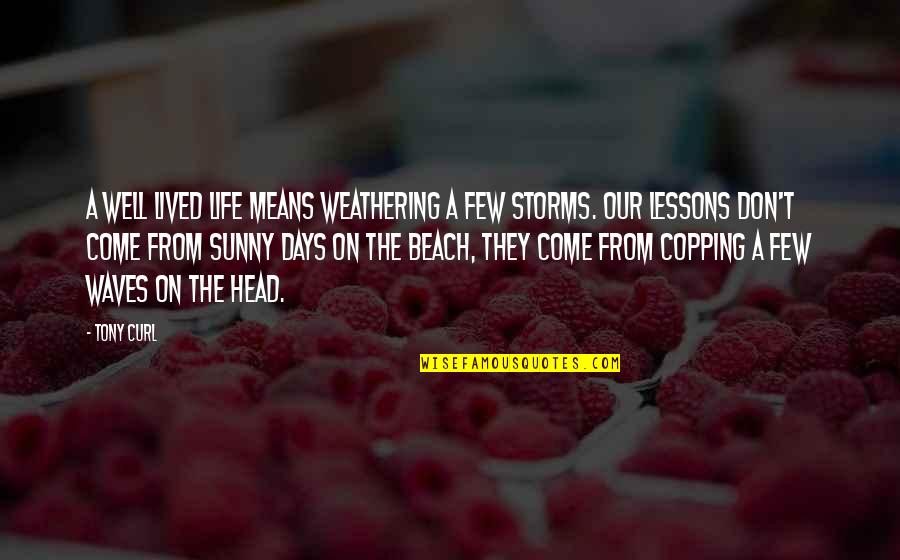 A well lived life means weathering a few storms. Our lessons don't come from sunny days on the beach, they come from copping a few waves on the head. —
Tony Curl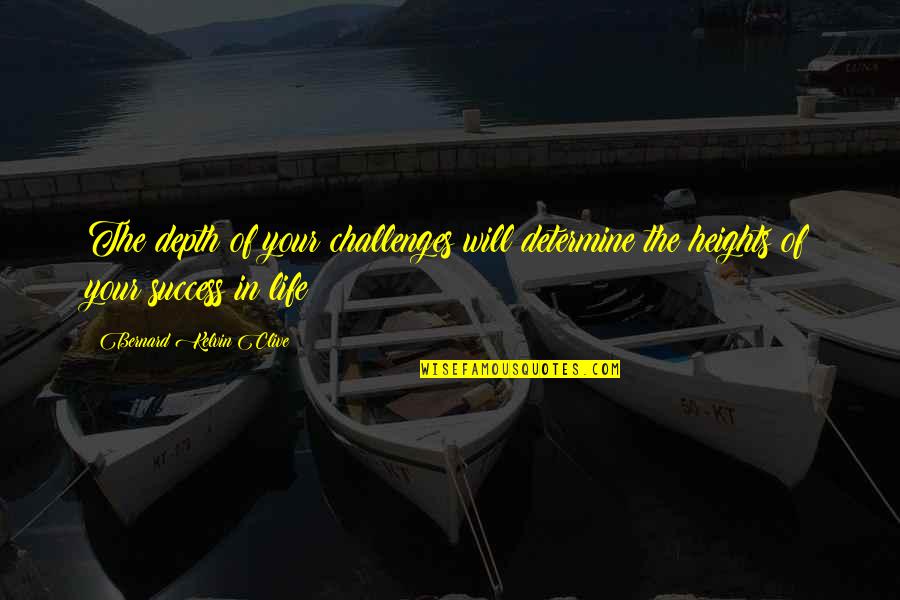 The depth of your challenges will determine the heights of your success in life —
Bernard Kelvin Clive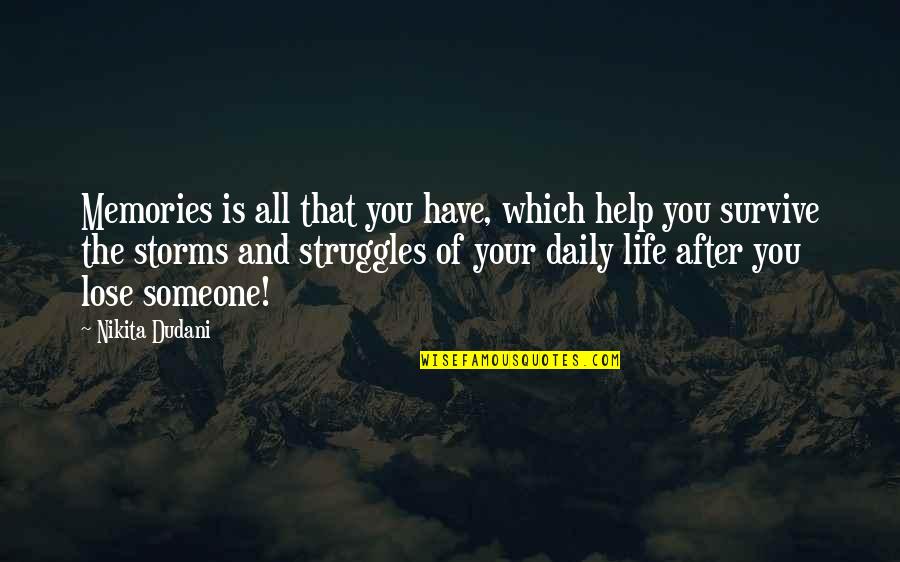 Memories is all that you have, which help you survive the storms and struggles of your daily life after you lose someone! —
Nikita Dudani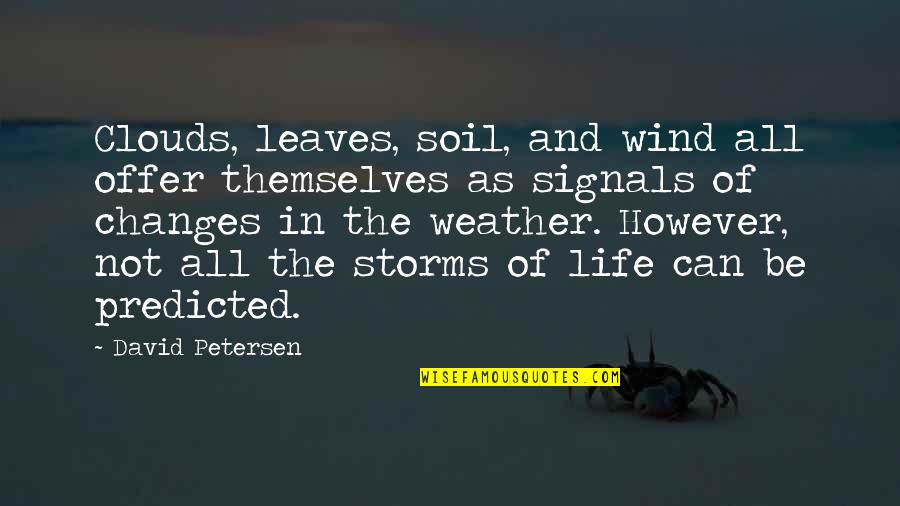 Clouds, leaves, soil, and wind all offer themselves as signals of changes in the weather. However, not all the storms of life can be predicted. —
David Petersen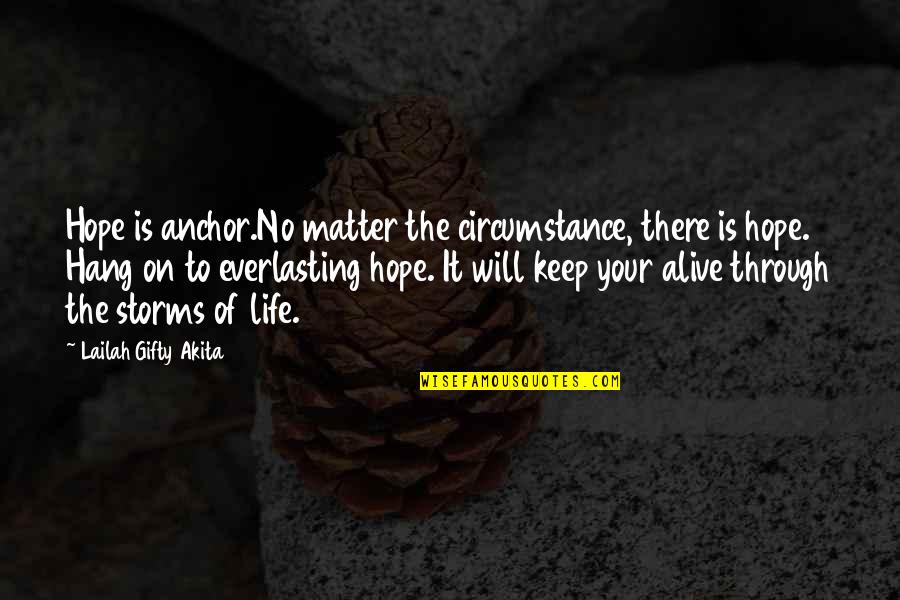 Hope is anchor.No matter the circumstance, there is hope. Hang on to everlasting hope. It will keep your alive through the storms of life. —
Lailah Gifty Akita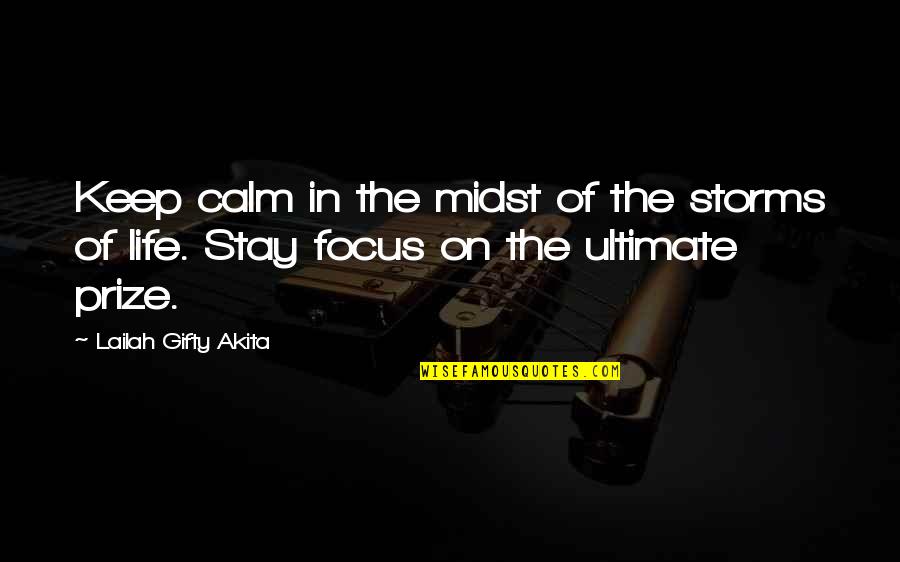 Keep calm in the midst of the storms of life. Stay focus on the ultimate prize. —
Lailah Gifty Akita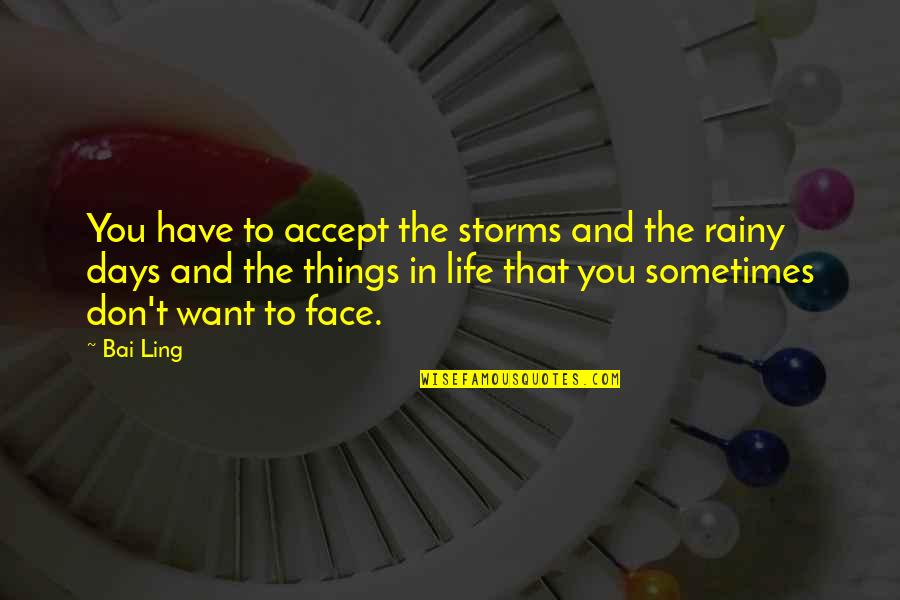 You have to accept the storms and the rainy days and the things in life that you sometimes don't want to face. —
Bai Ling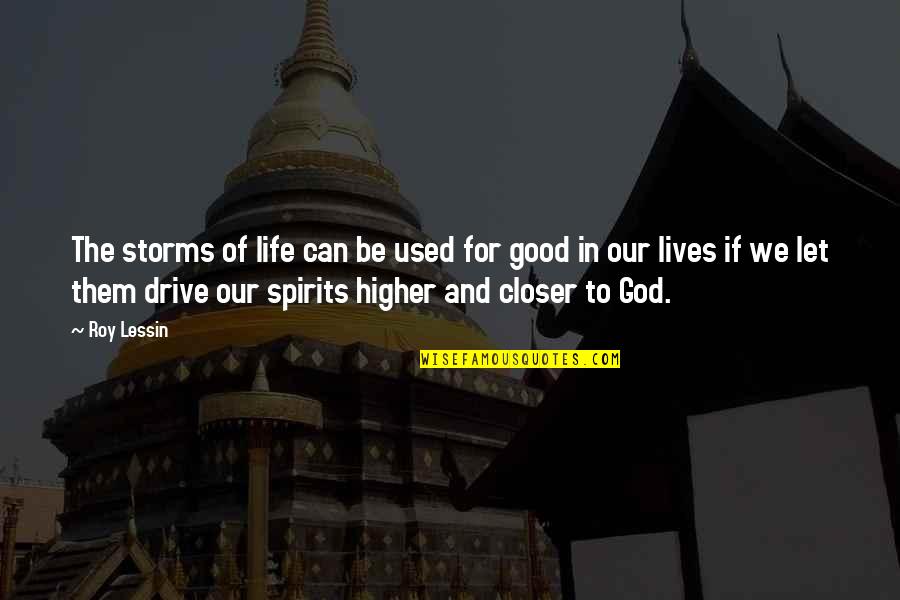 The storms of life can be used for good in our lives if we let them drive our spirits higher and closer to God. —
Roy Lessin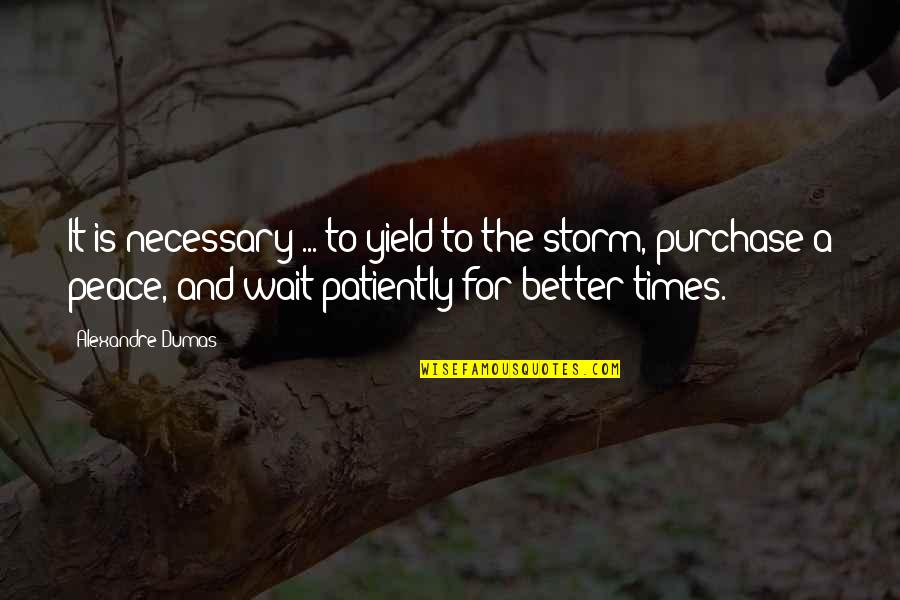 It is necessary ... to yield to the storm, purchase a peace, and wait patiently for better times. —
Alexandre Dumas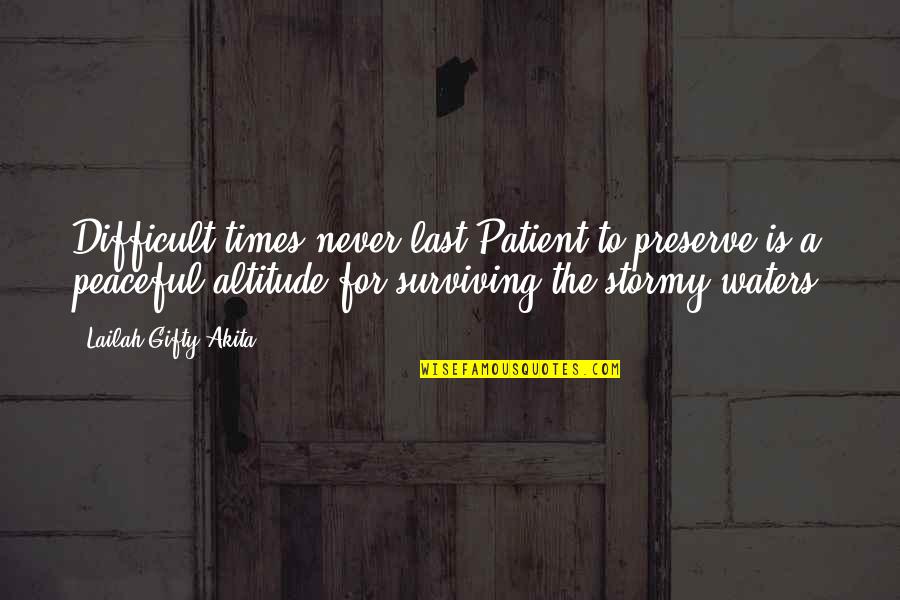 Difficult times never last.
Patient to preserve is a peaceful altitude for surviving the stormy waters. —
Lailah Gifty Akita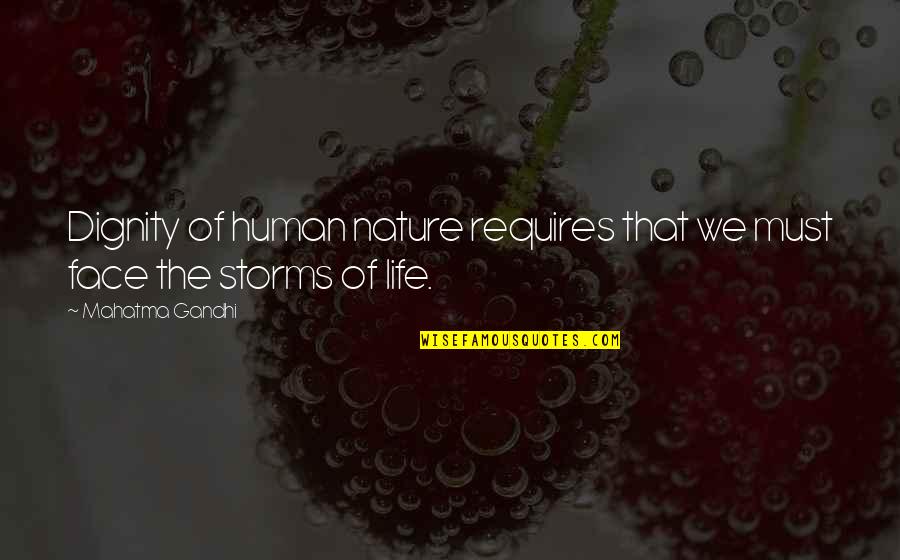 Dignity of human nature requires that we must face the storms of life. —
Mahatma Gandhi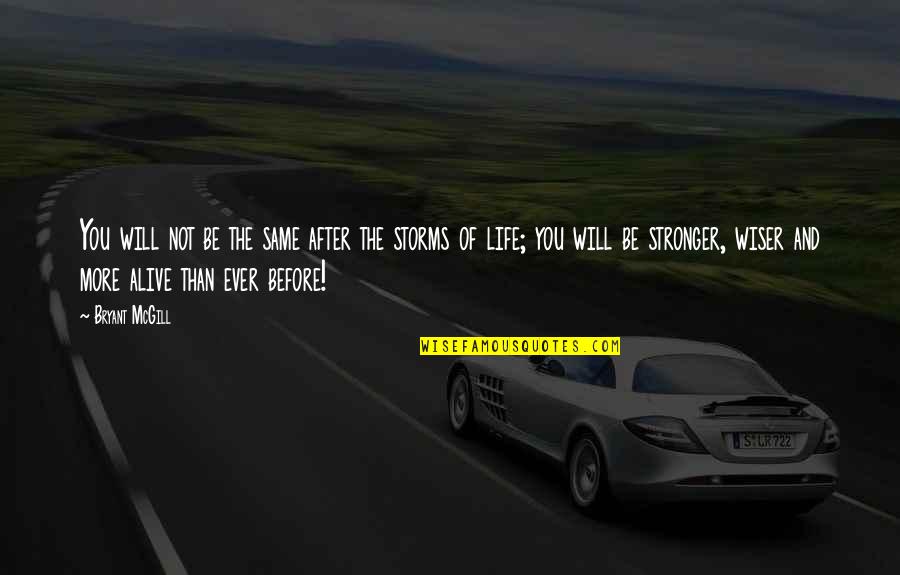 You will not be the same after the storms of life; you will be stronger, wiser and more alive than ever before! —
Bryant McGill
If you start embracing life's storms instead of hiding away from them, you'll stop fearing them all together; it is this way one becomes immovable. —
Stefanie Schneider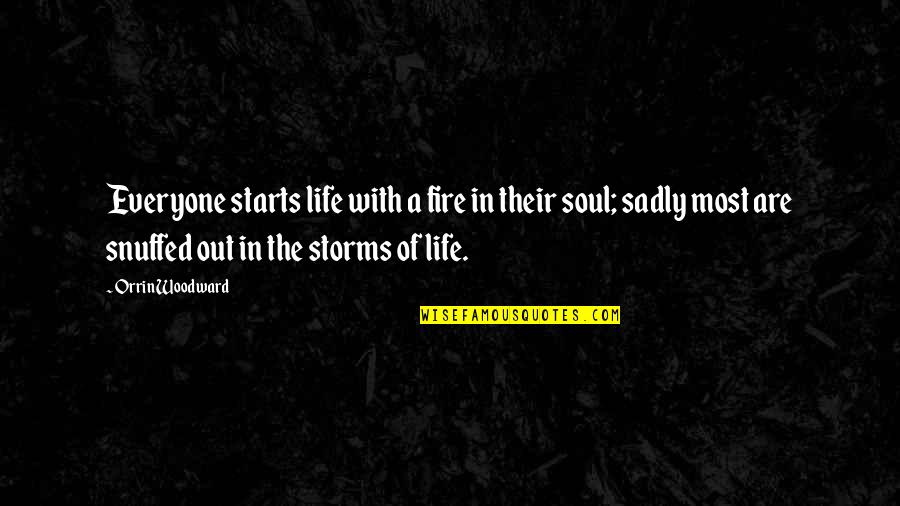 Everyone starts life with a fire in their soul; sadly most are snuffed out in the storms of life. —
Orrin Woodward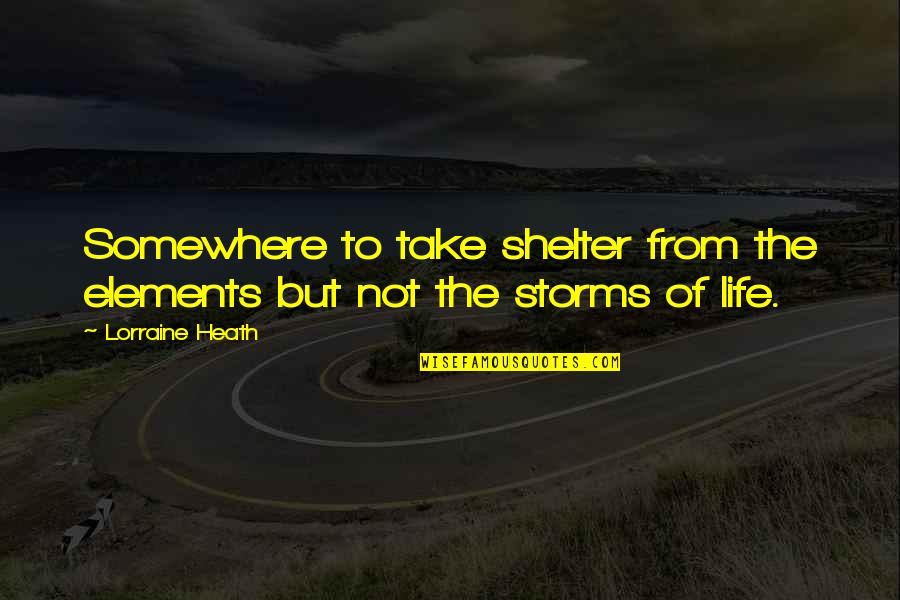 Somewhere to take shelter from the elements but not the storms of life. —
Lorraine Heath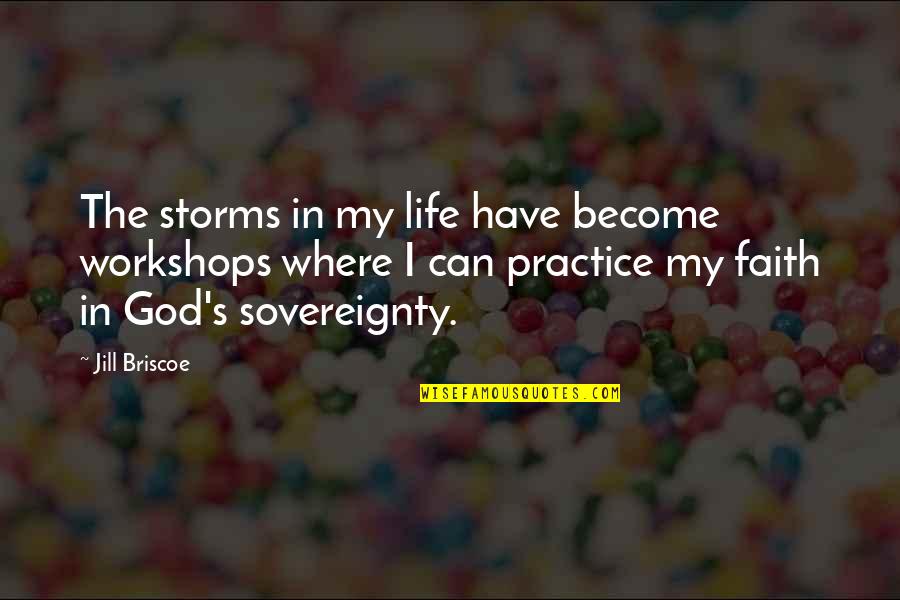 The storms in my life have become workshops where I can practice my faith in God's sovereignty. —
Jill Briscoe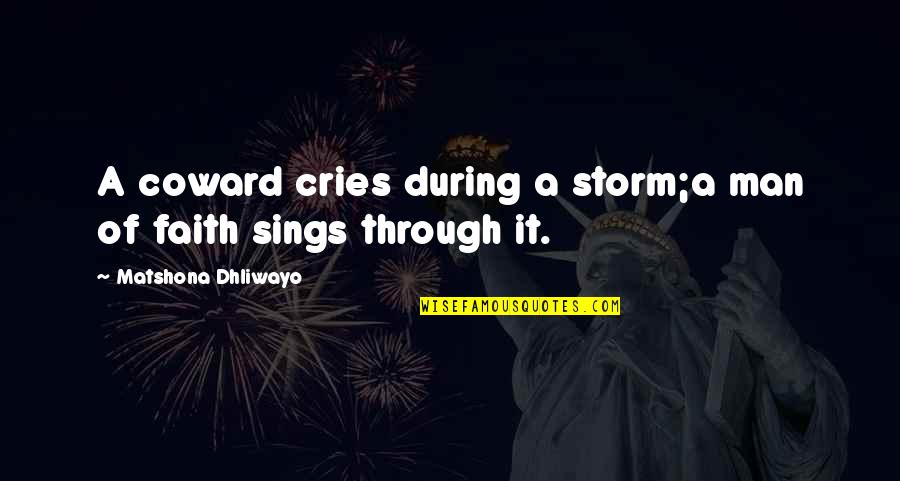 A coward cries during a storm;
a man of faith sings through it. —
Matshona Dhliwayo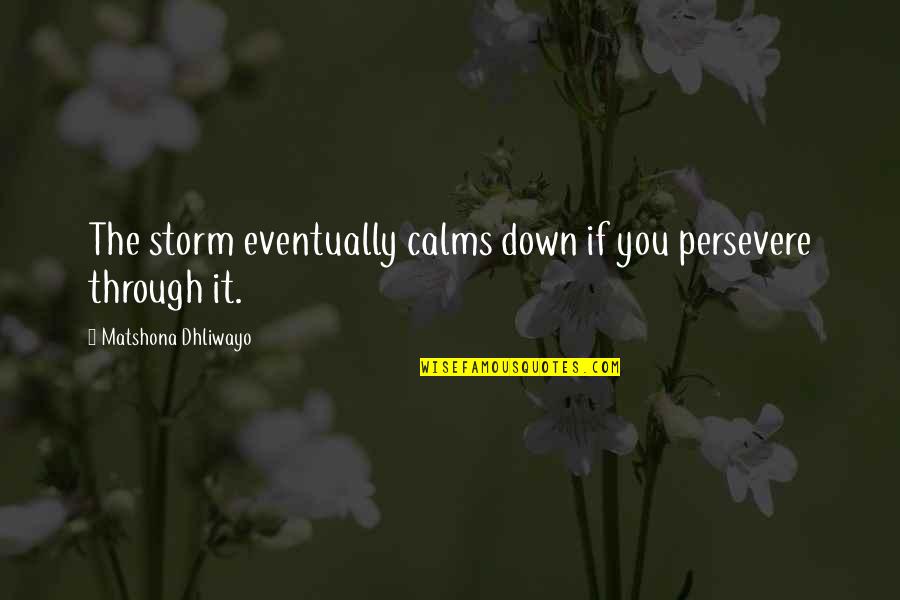 The storm eventually calms down if you persevere through it. —
Matshona Dhliwayo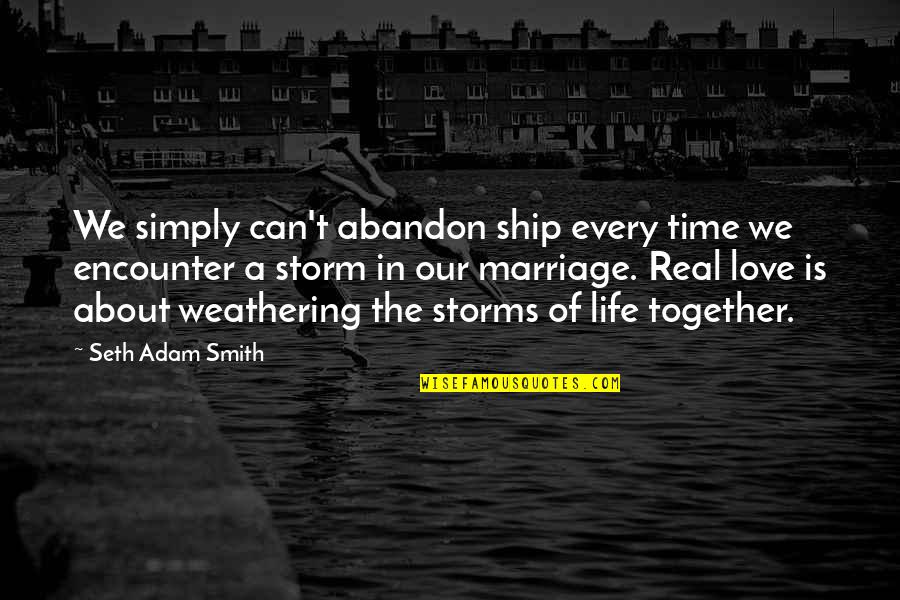 We simply can't abandon ship every time we encounter a storm in our marriage. Real love is about weathering the storms of life together. —
Seth Adam Smith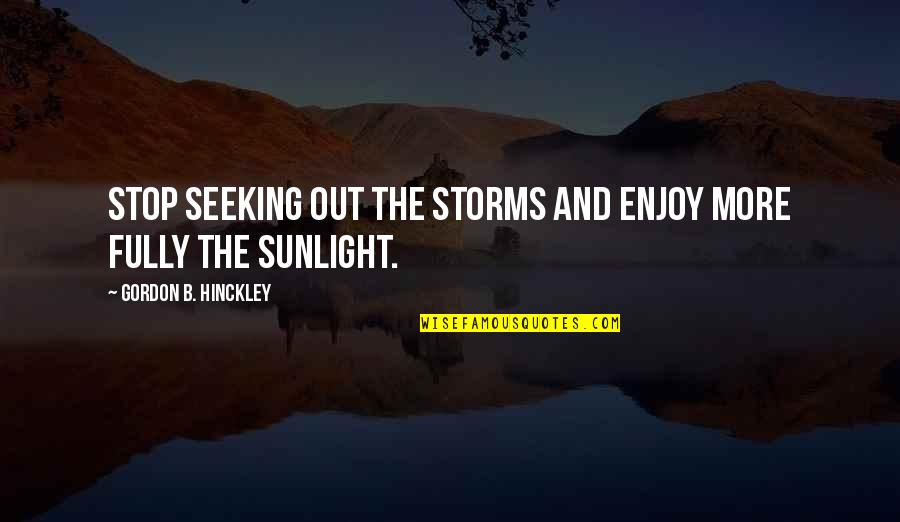 Stop seeking out the storms and enjoy more fully the sunlight. —
Gordon B. Hinckley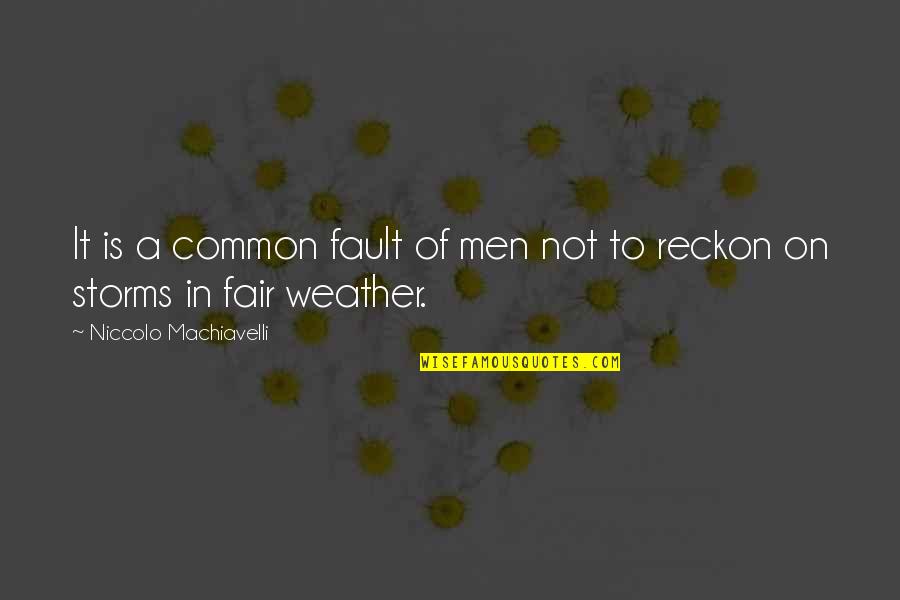 It is a common fault of men not to reckon on storms in fair weather. —
Niccolo Machiavelli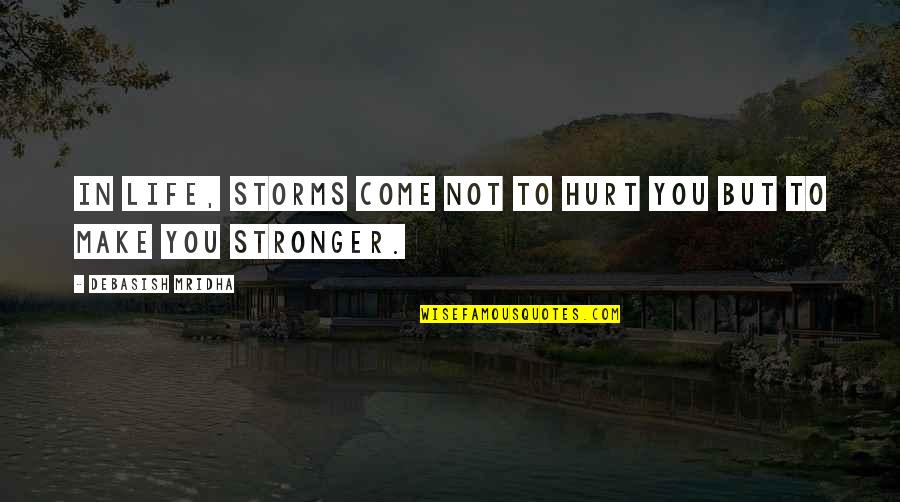 In life, storms come not to hurt you but to make you stronger. —
Debasish Mridha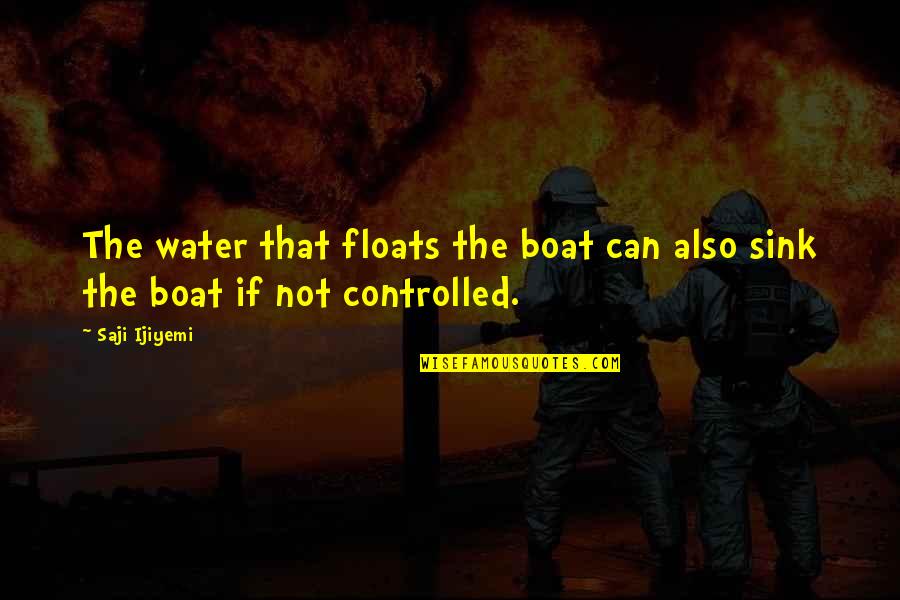 The water that floats the boat can also sink the boat if not controlled. —
Saji Ijiyemi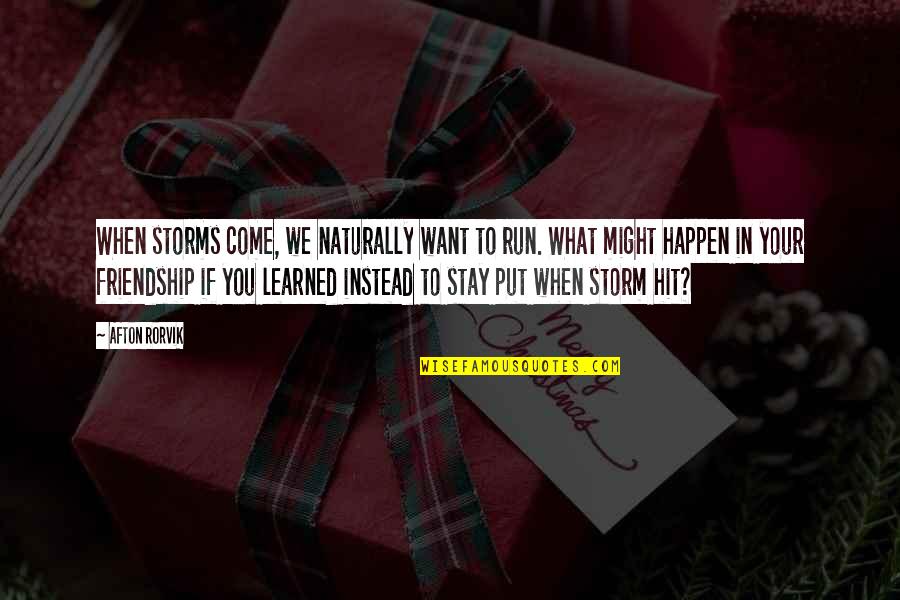 When storms come, we naturally want to run. What might happen in your friendship if you learned instead to stay put when storm hit? —
Afton Rorvik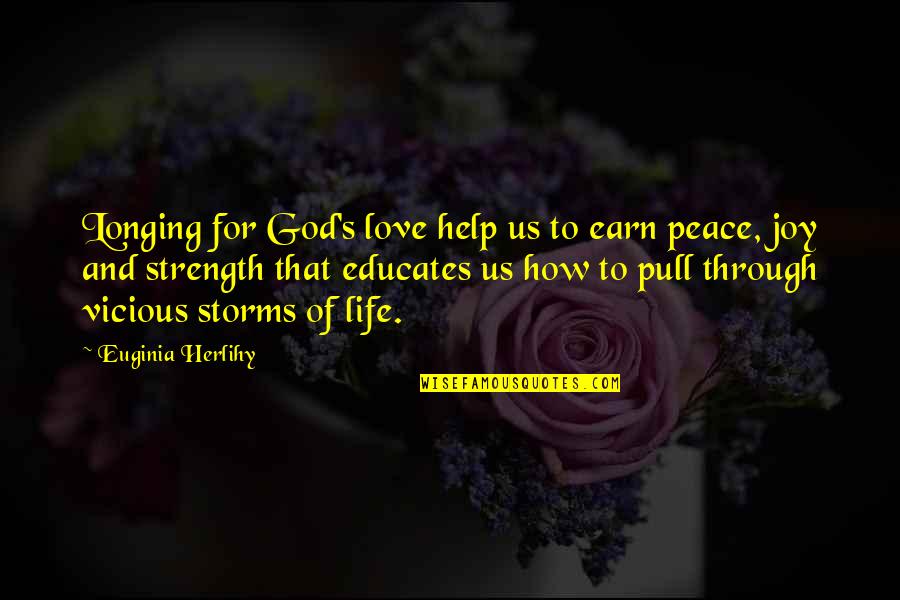 Longing for God's love help us to earn peace, joy and strength that educates us how to pull through vicious storms of life. —
Euginia Herlihy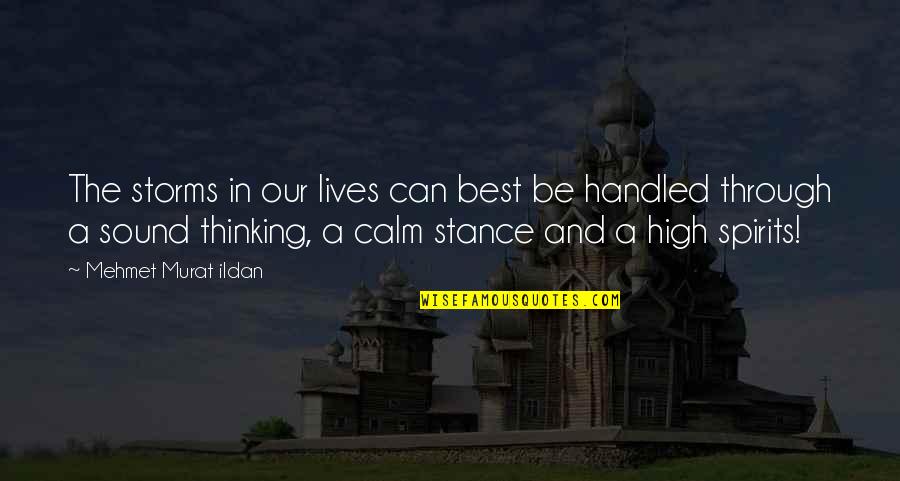 The storms in our lives can best be handled through a sound thinking, a calm stance and a high spirits! —
Mehmet Murat Ildan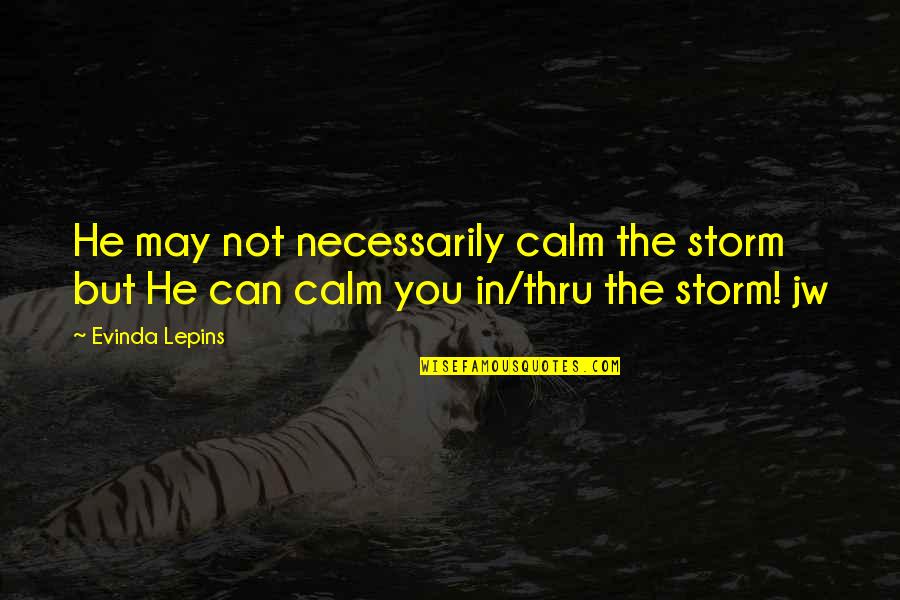 He may not necessarily calm the storm but He can calm you in/thru the storm! jw —
Evinda Lepins
All nights end, and all storms clear. The only storms that last are those within your own soul. —
Christie Golden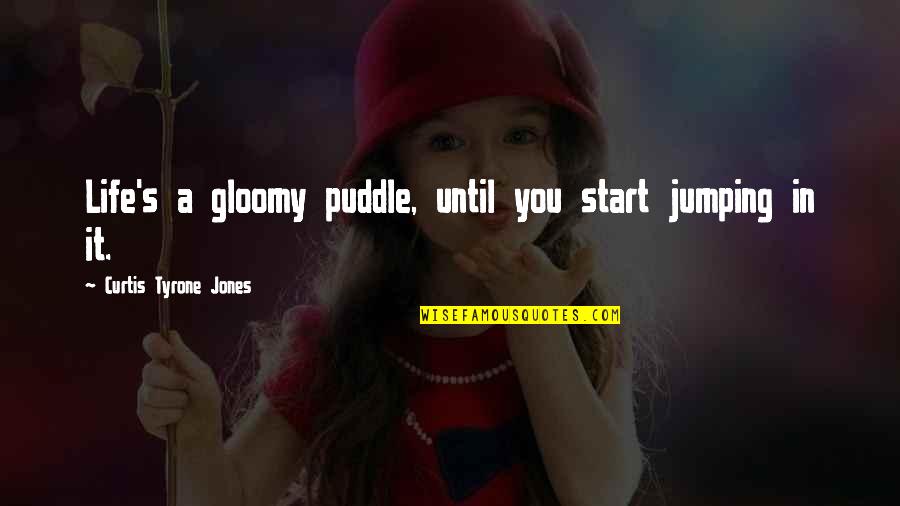 Life's a gloomy puddle, until you start jumping in it. —
Curtis Tyrone Jones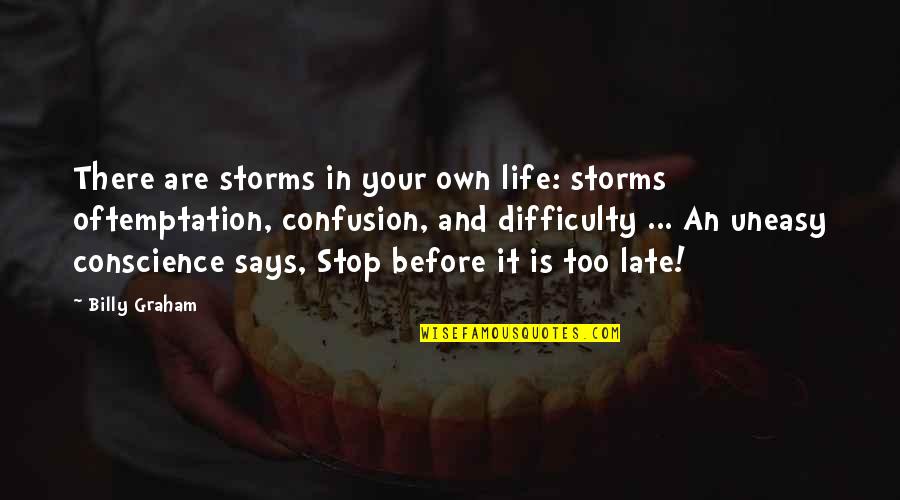 There are storms in your own life: storms of
temptation, confusion, and difficulty ... An uneasy conscience says, Stop before it is too late! —
Billy Graham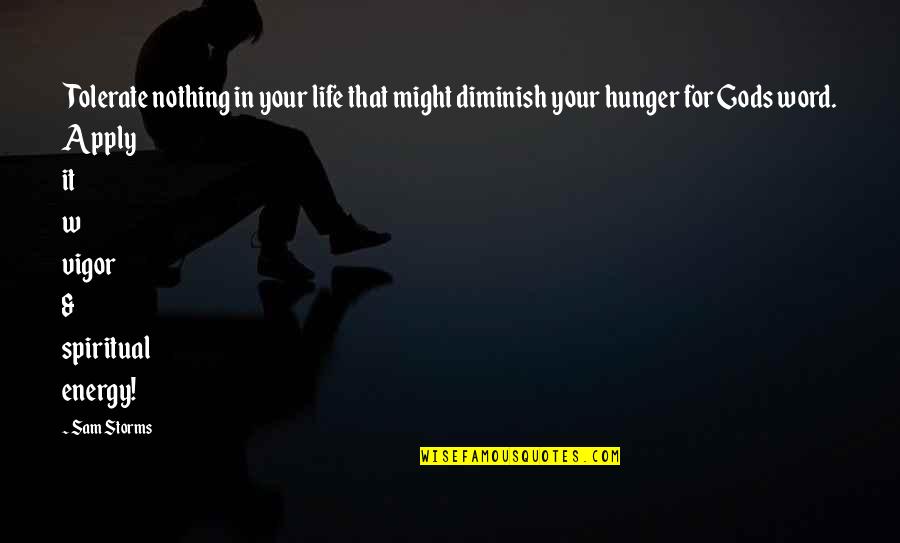 Tolerate nothing in your life that might diminish your hunger for Gods word. Apply it w vigor & spiritual energy! —
Sam Storms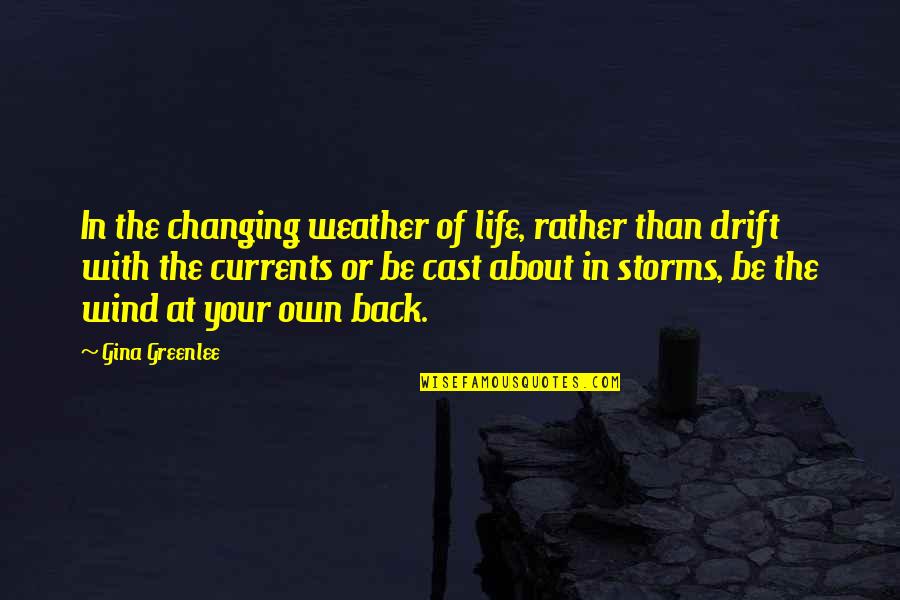 In the changing weather of life, rather than drift with the currents or be cast about in storms, be the wind at your own back. —
Gina Greenlee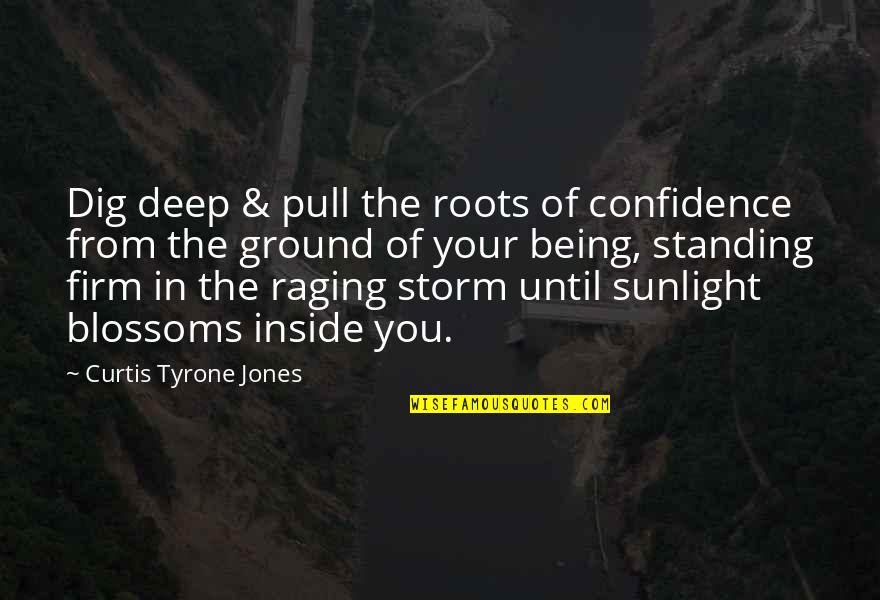 Dig deep & pull the roots of confidence from the ground of your being, standing firm in the raging storm until sunlight blossoms inside you. —
Curtis Tyrone Jones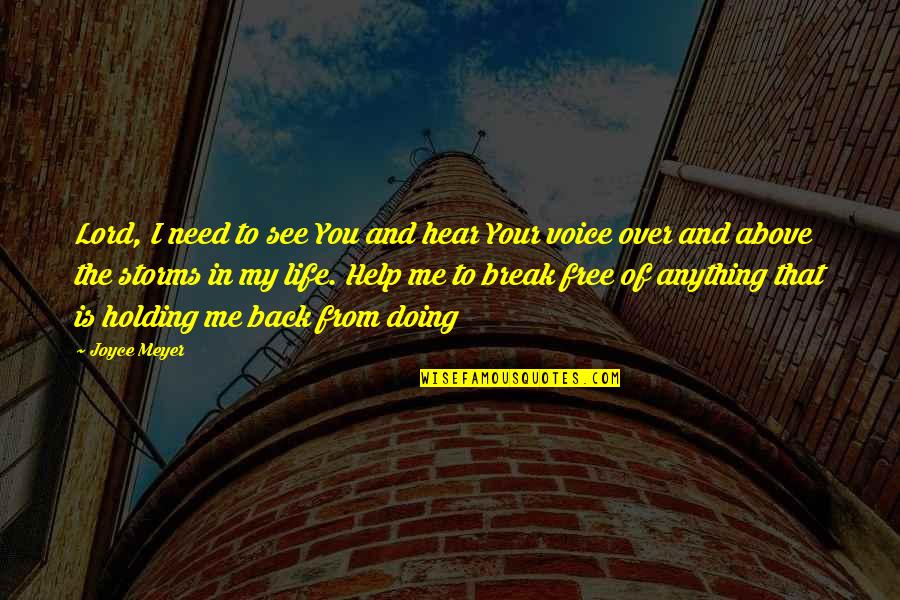 Lord, I need to see You and hear Your voice over and above the storms in my life. Help me to break free of anything that is holding me back from doing —
Joyce Meyer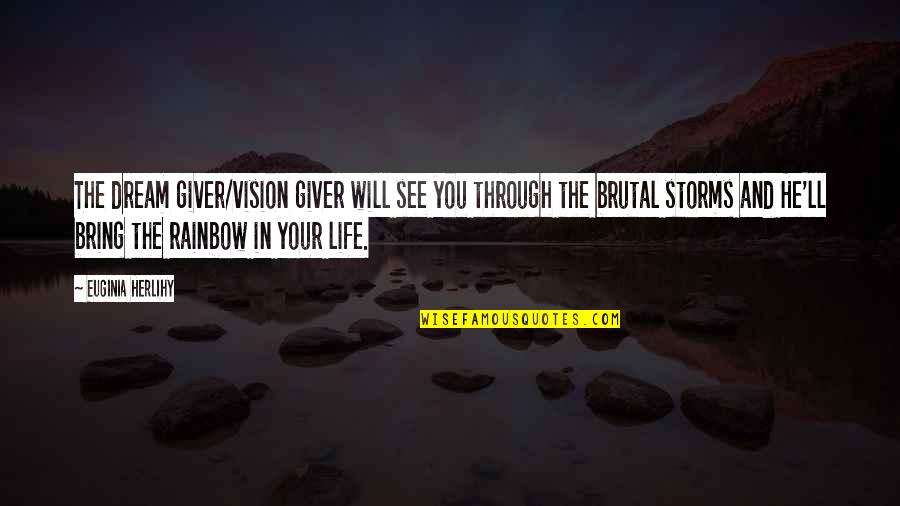 The dream giver/vision giver will see you through the brutal storms and He'll bring the rainbow in your life. —
Euginia Herlihy