Stop Waiting Quotes
Collection of top 59 famous quotes about Stop Waiting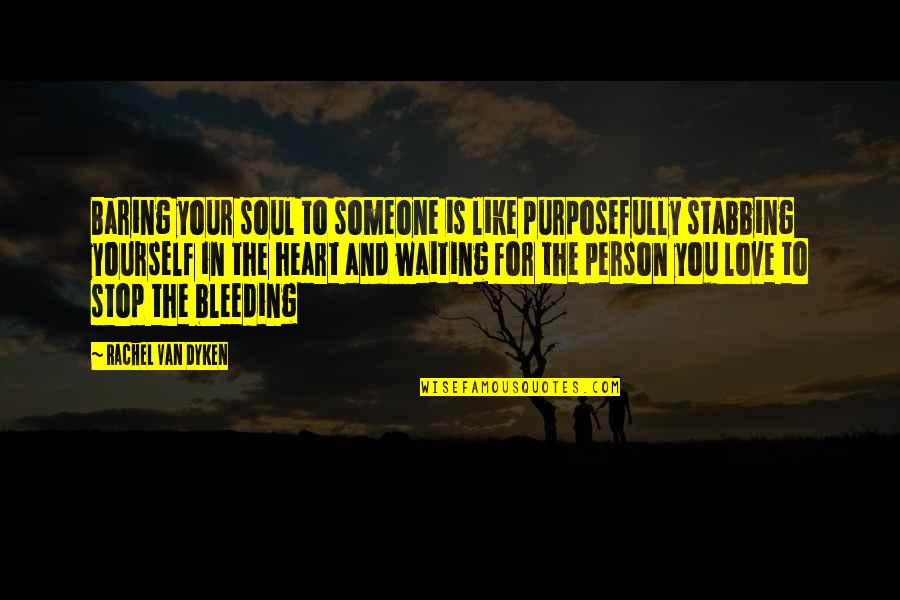 Baring your soul to someone is like purposefully stabbing yourself in the heart and waiting for the person you love to stop the bleeding
—
Rachel Van Dyken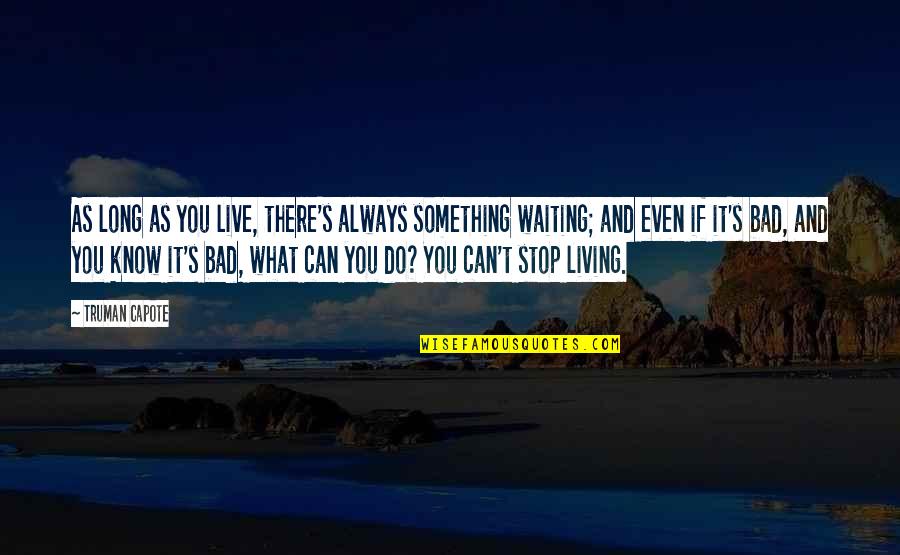 As long as you live, there's always something waiting; and even if it's bad, and you know it's bad, what can you do? You can't stop living.
—
Truman Capote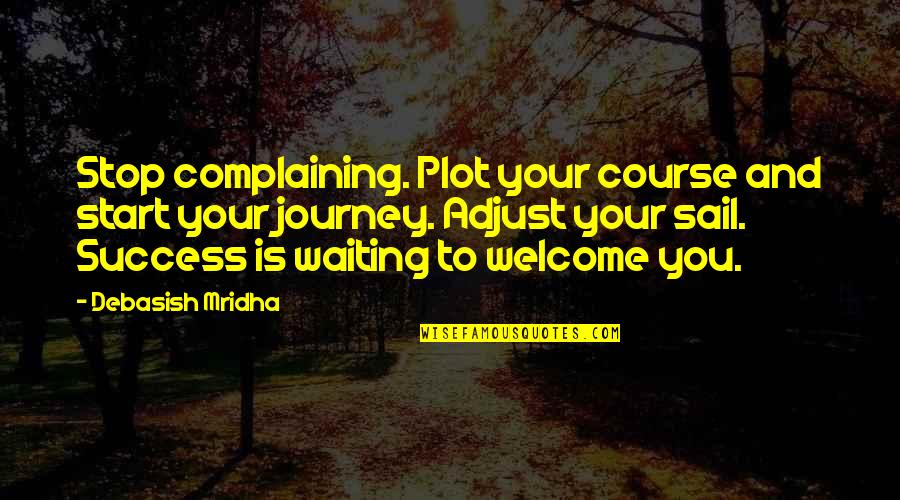 Stop complaining. Plot your course and start your journey. Adjust your sail. Success is waiting to welcome you.
—
Debasish Mridha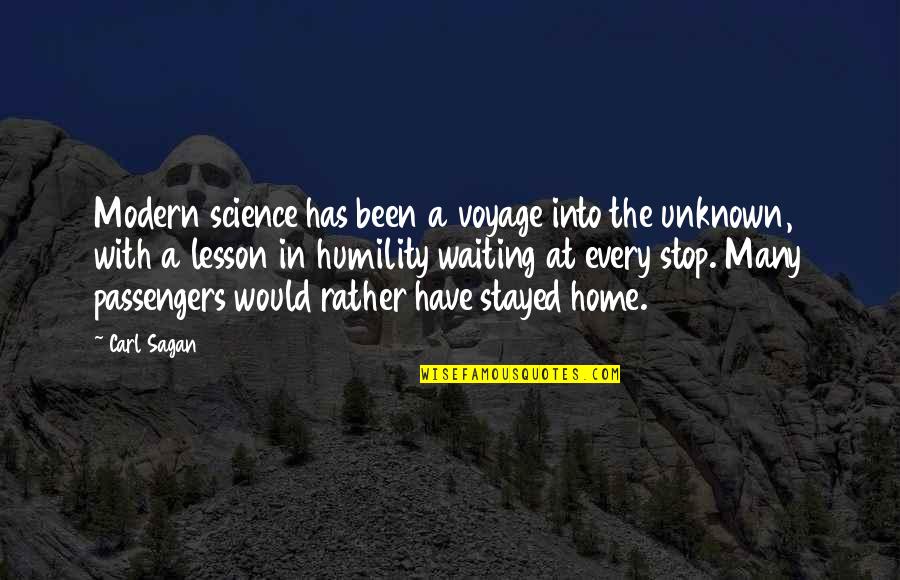 Modern science has been a voyage into the unknown, with a lesson in humility waiting at every stop. Many passengers would rather have stayed home.
—
Carl Sagan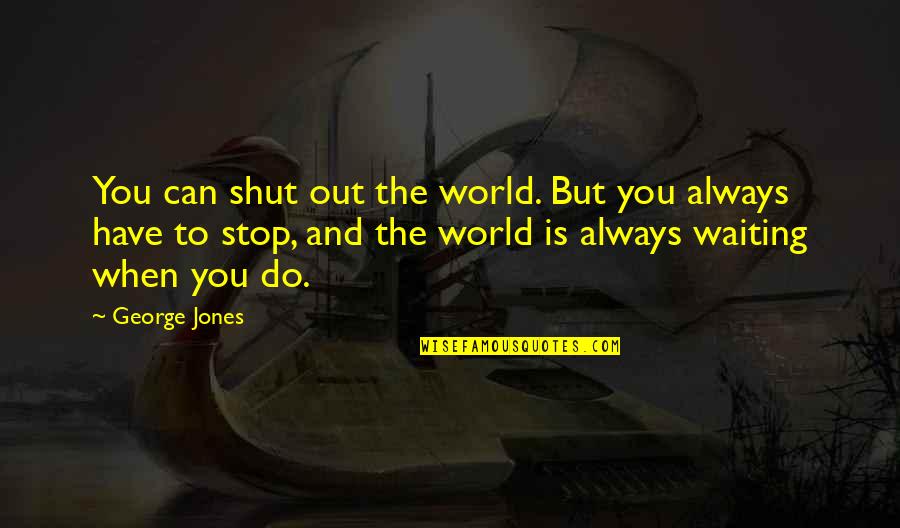 You can shut out the world. But you always have to stop, and the world is always waiting when you do.
—
George Jones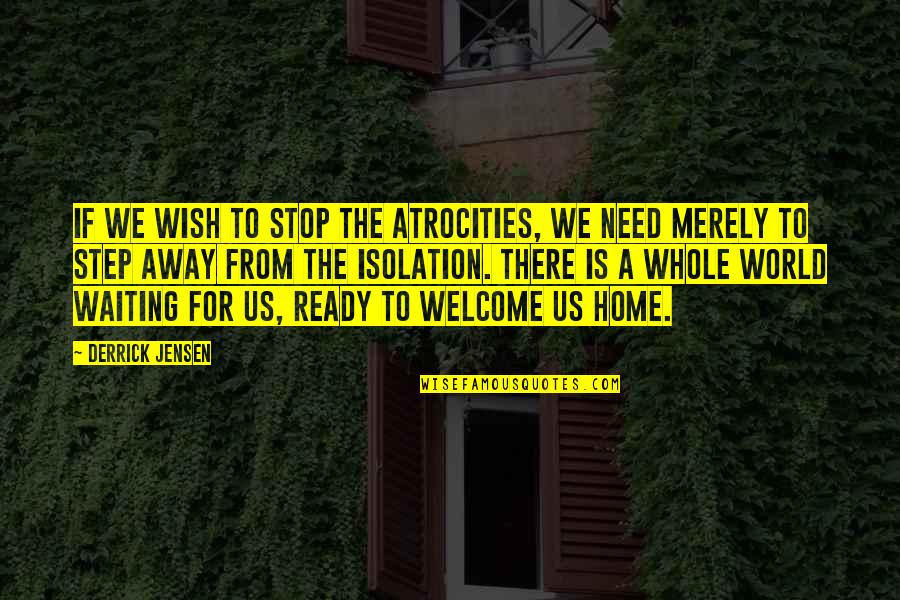 If we wish to stop the atrocities, we need merely to step away from the isolation. There is a whole world waiting for us, ready to welcome us home.
—
Derrick Jensen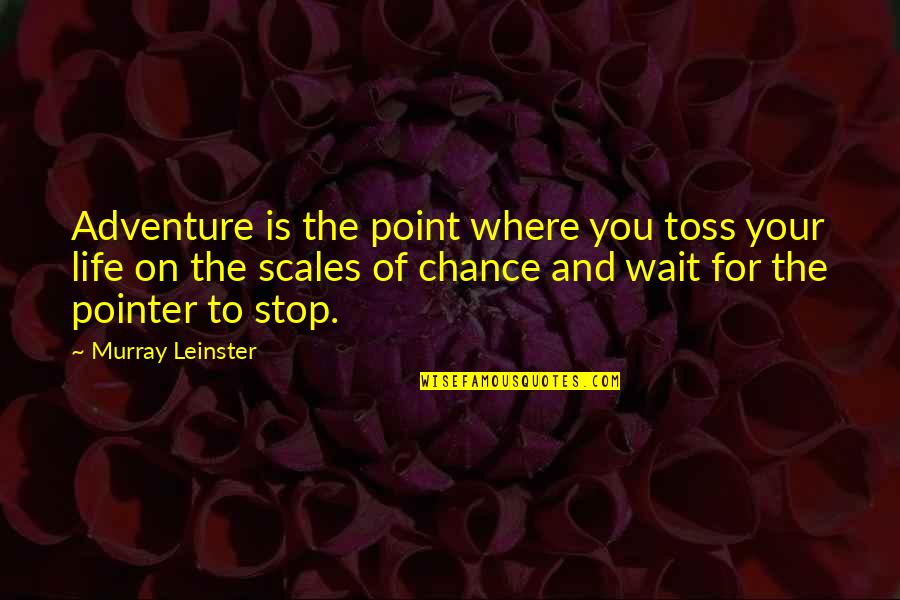 Adventure is the point where you toss your life on the scales of chance and wait for the pointer to stop.
—
Murray Leinster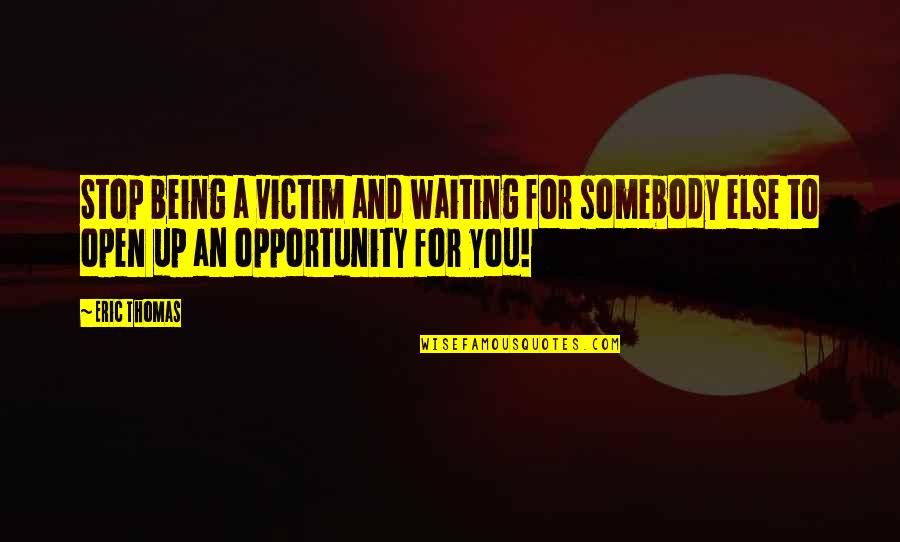 Stop being a victim and waiting for somebody else to open up an opportunity for you! —
Eric Thomas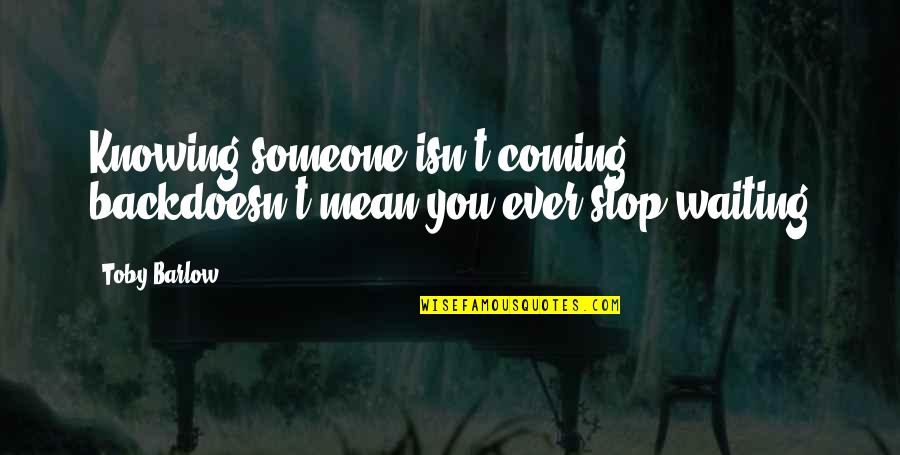 Knowing someone isn't coming back
doesn't mean you ever
stop waiting
—
Toby Barlow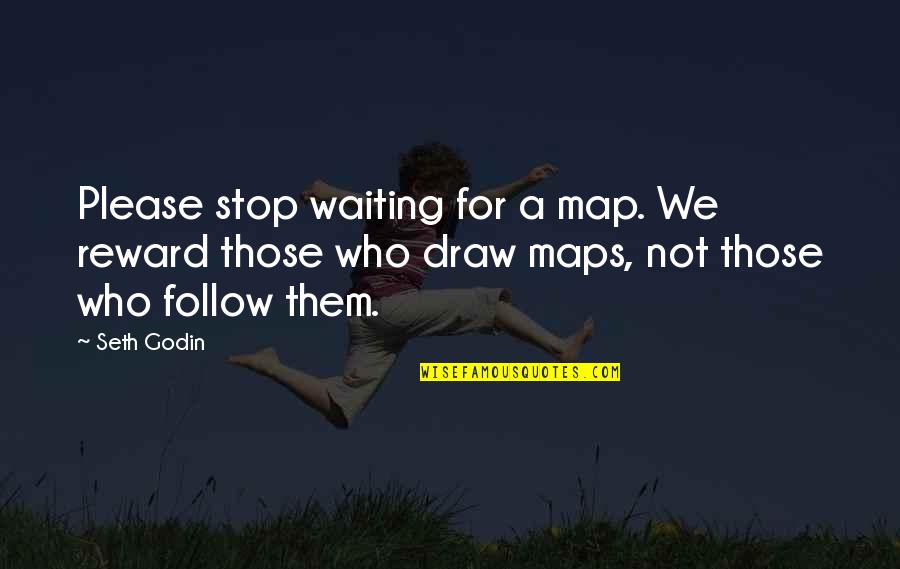 Please
stop waiting
for a map. We reward those who draw maps, not those who follow them. —
Seth Godin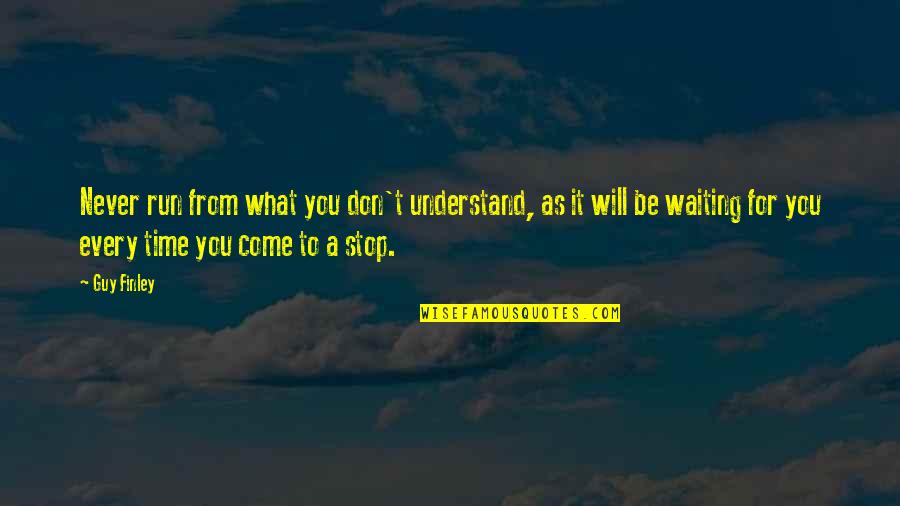 Never run from what you don't understand, as it will be waiting for you every time you come to a stop. —
Guy Finley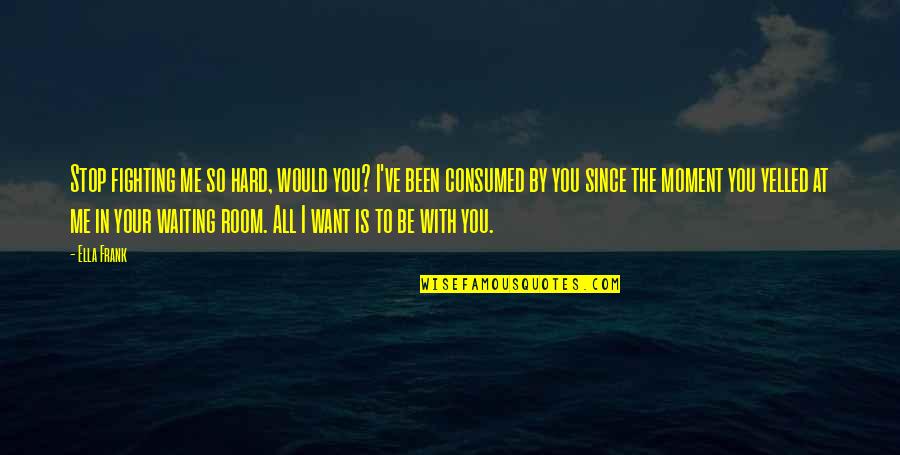 Stop fighting me so hard, would you? I've been consumed by you since the moment you yelled at me in your waiting room. All I want is to be with you. —
Ella Frank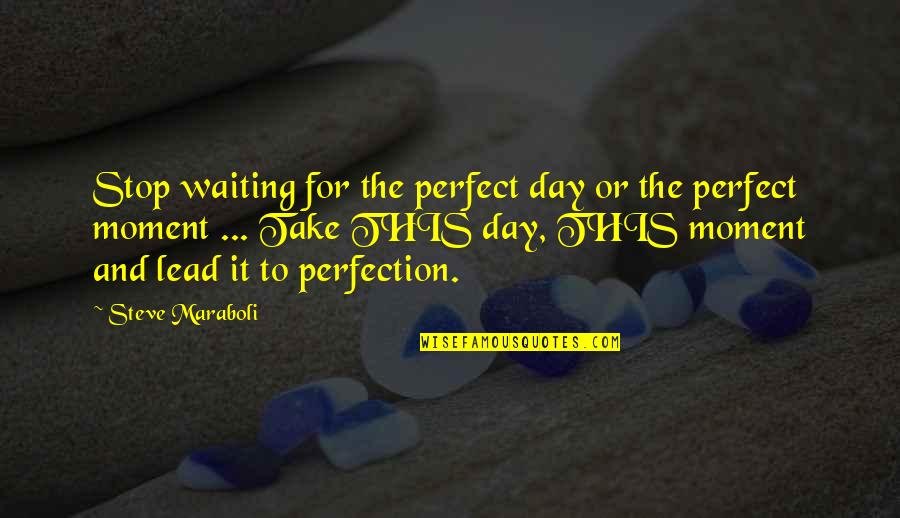 Stop waiting
for the perfect day or the perfect moment ... Take THIS day, THIS moment and lead it to perfection. —
Steve Maraboli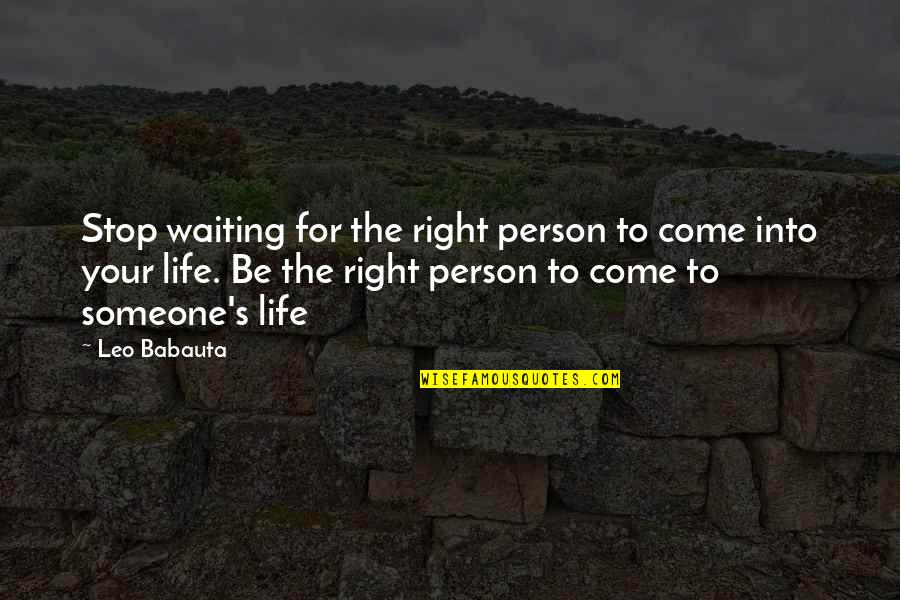 Stop waiting
for the right person to come into your life. Be the right person to come to someone's life —
Leo Babauta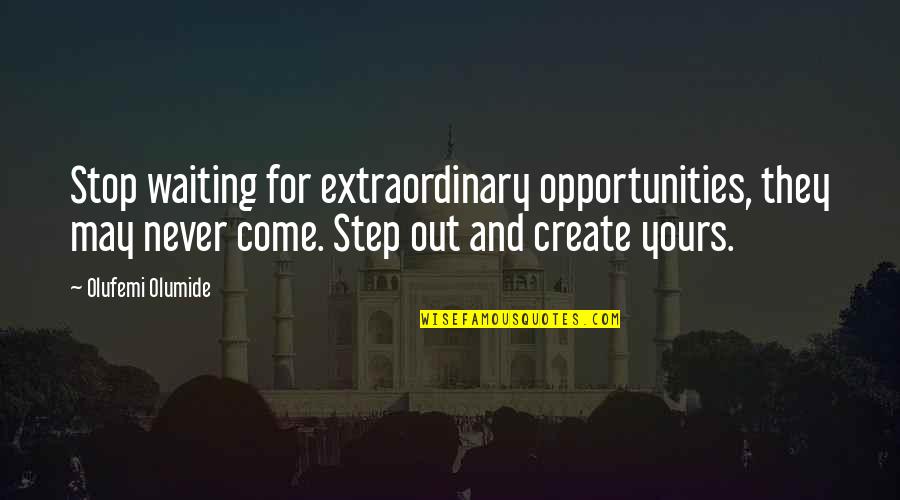 Stop waiting
for extraordinary opportunities, they may never come. Step out and create yours. —
Olufemi Olumide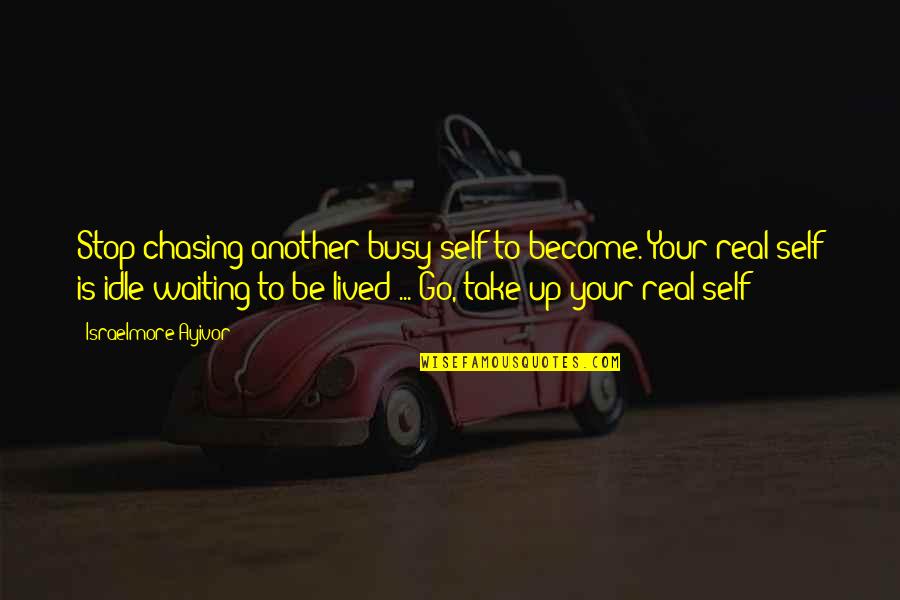 Stop chasing another busy self to become. Your real self is idle waiting to be lived ... Go, take up your real self! —
Israelmore Ayivor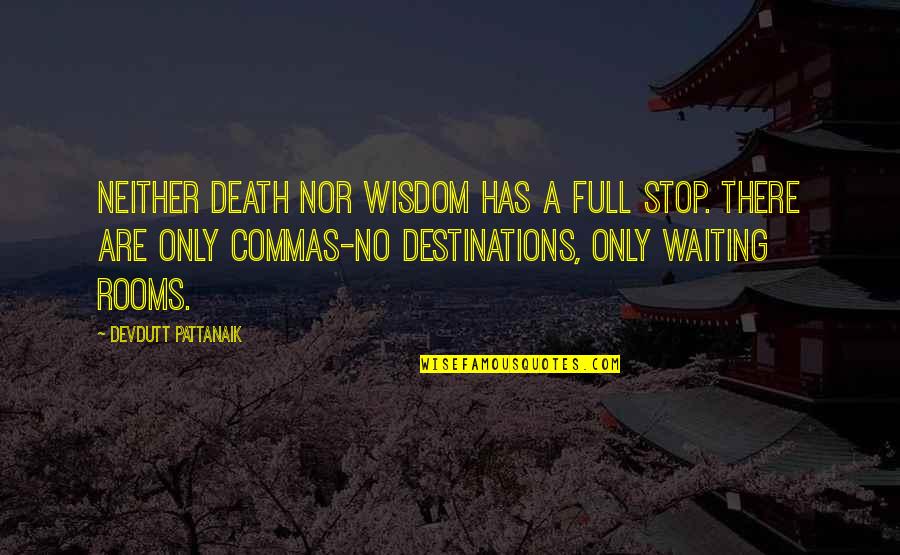 Neither death nor wisdom has a full stop. There are only commas-no destinations, only waiting rooms. —
Devdutt Pattanaik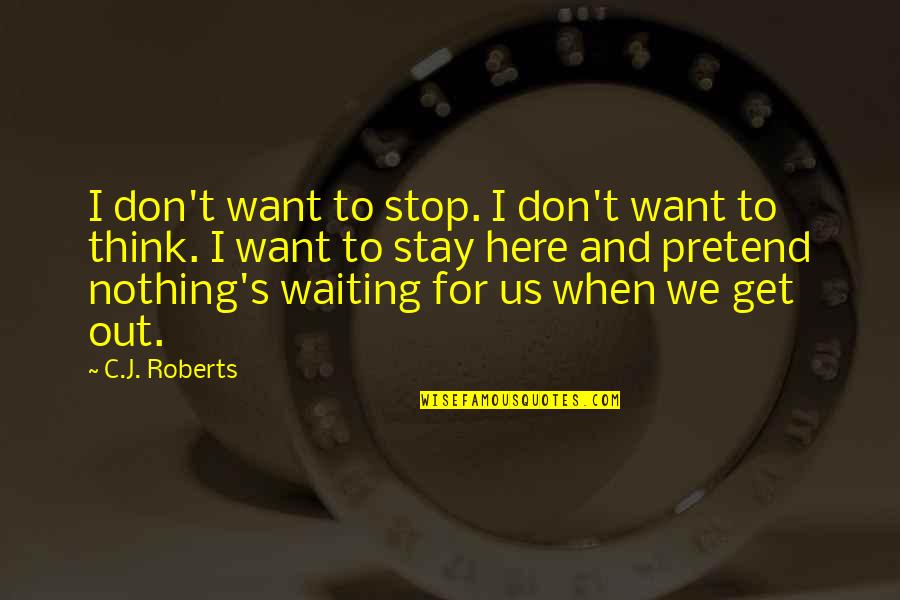 I don't want to stop. I don't want to think. I want to stay here and pretend nothing's waiting for us when we get out. —
C.J. Roberts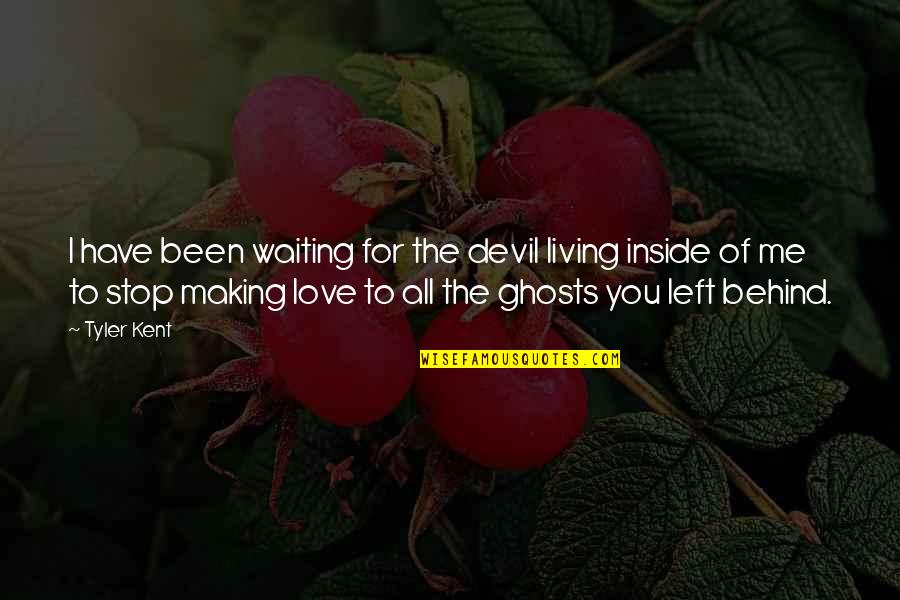 I have been waiting for the devil living inside of me to stop making love to all the ghosts you left behind. —
Tyler Kent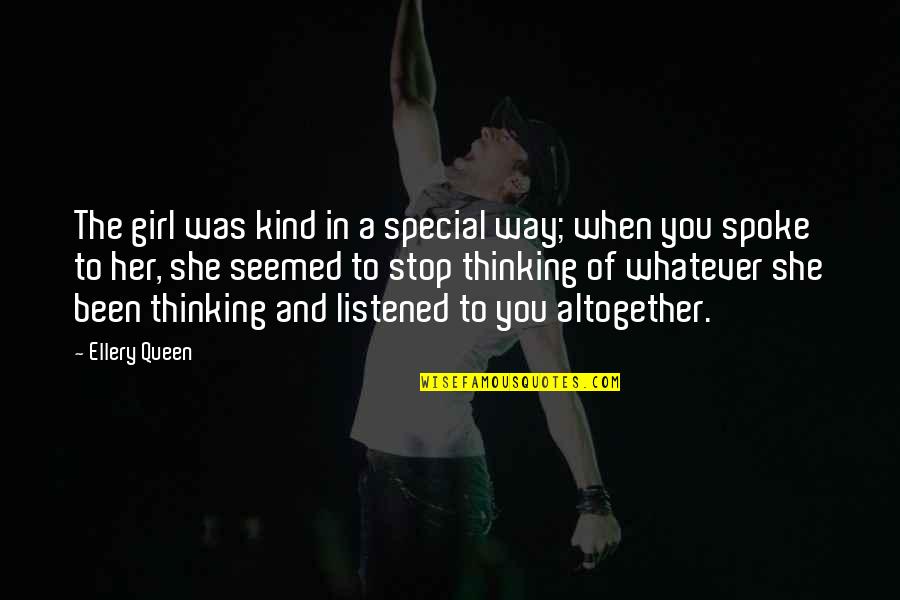 The girl was kind in a special way; when you spoke to her, she seemed to stop thinking of whatever she been thinking and listened to you altogether. —
Ellery Queen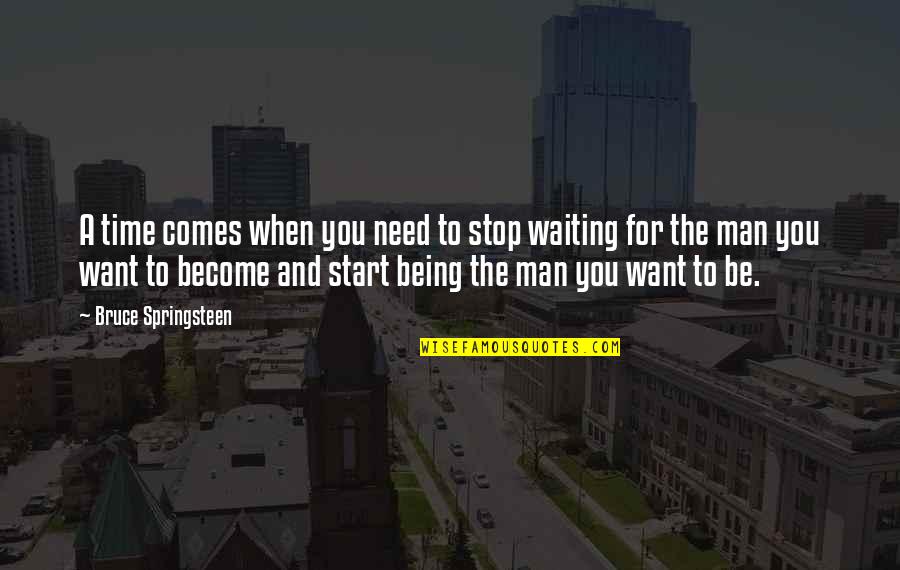 A time comes when you need to
stop waiting
for the man you want to become and start being the man you want to be. —
Bruce Springsteen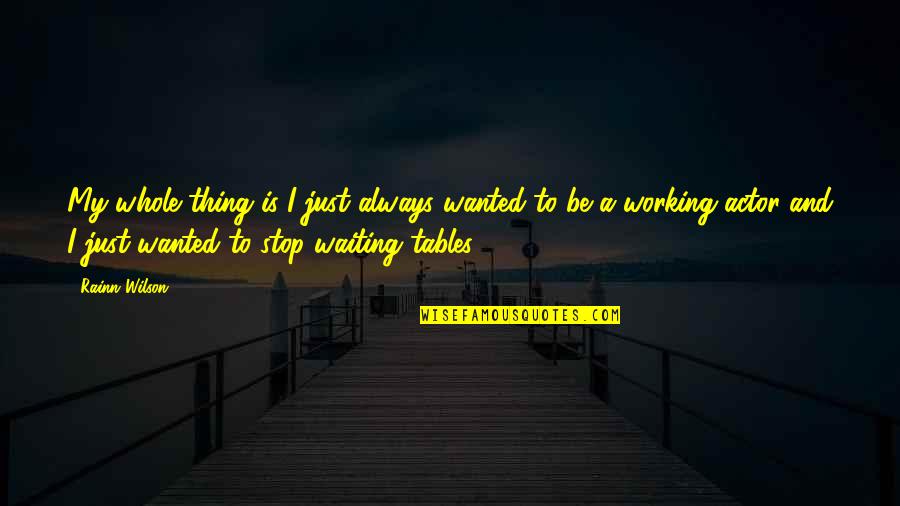 My whole thing is I just always wanted to be a working actor and I just wanted to
stop waiting
tables. —
Rainn Wilson
I'm the only one who can stop me.. I'm the one who's been sitting at the stoplight all these years, waiting for the light to turn green. —
Terry McMillan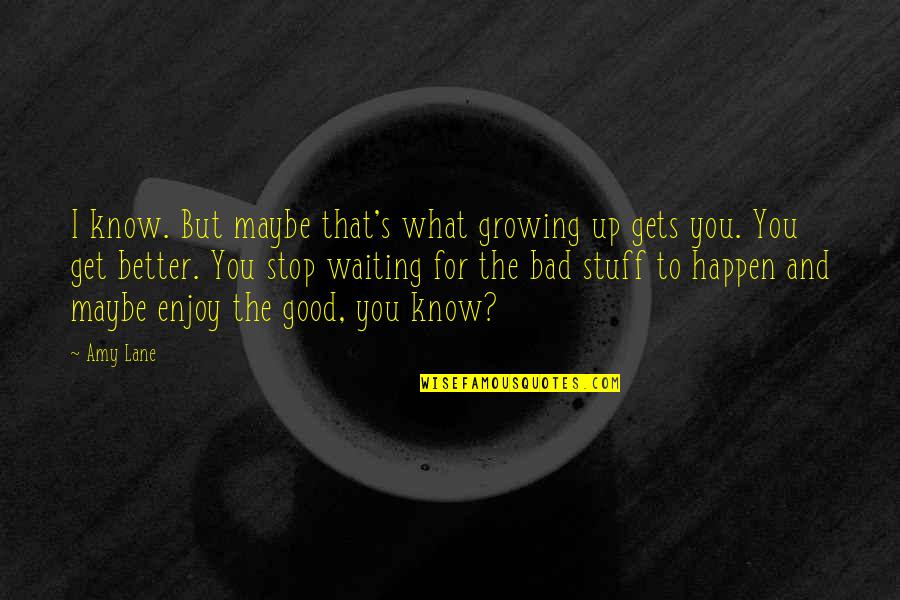 I know. But maybe that's what growing up gets you. You get better. You
stop waiting
for the bad stuff to happen and maybe enjoy the good, you know? —
Amy Lane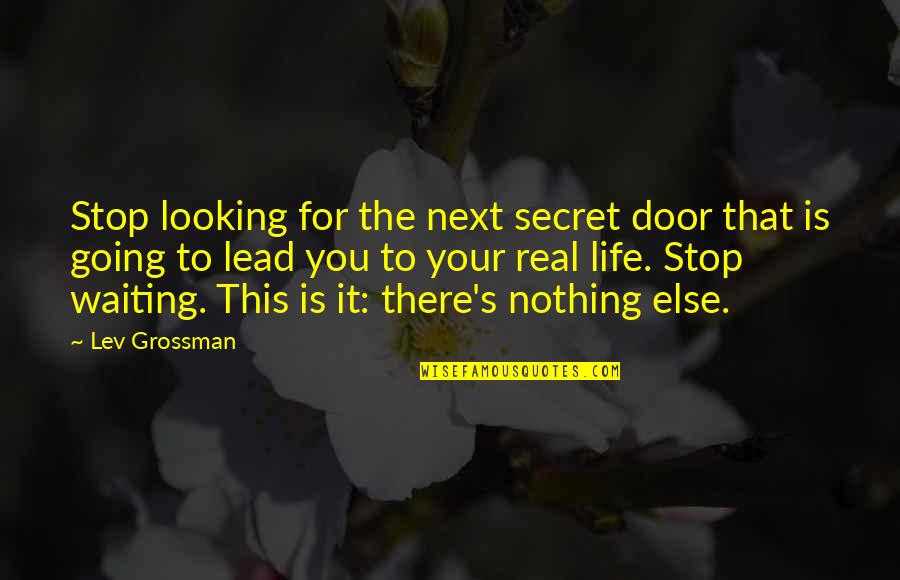 Stop looking for the next secret door that is going to lead you to your real life.
Stop waiting
. This is it: there's nothing else. —
Lev Grossman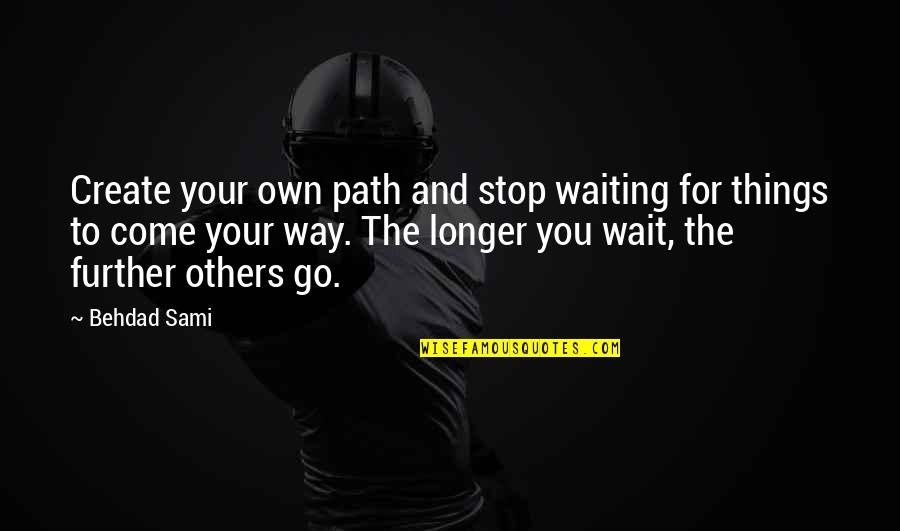 Create your own path and
stop waiting
for things to come your way. The longer you wait, the further others go. —
Behdad Sami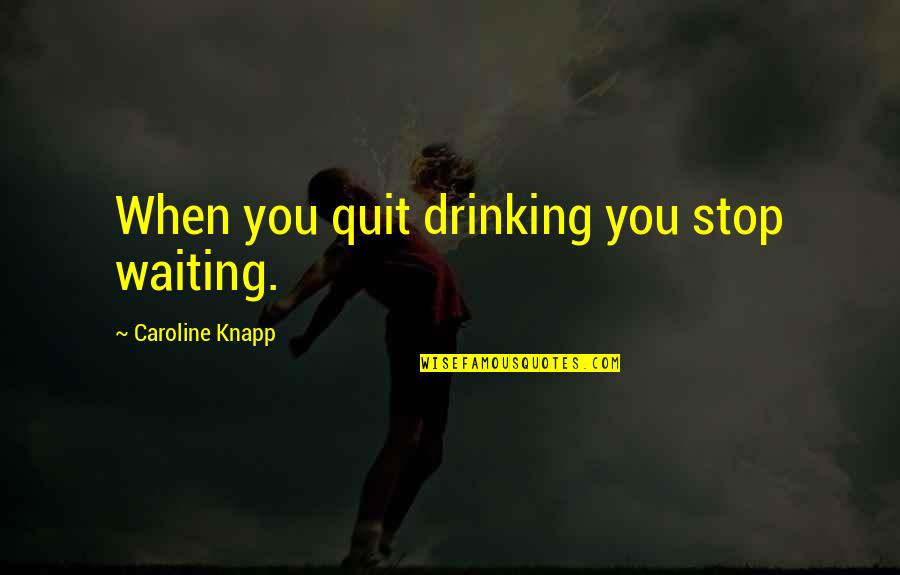 When you quit drinking you
stop waiting
. —
Caroline Knapp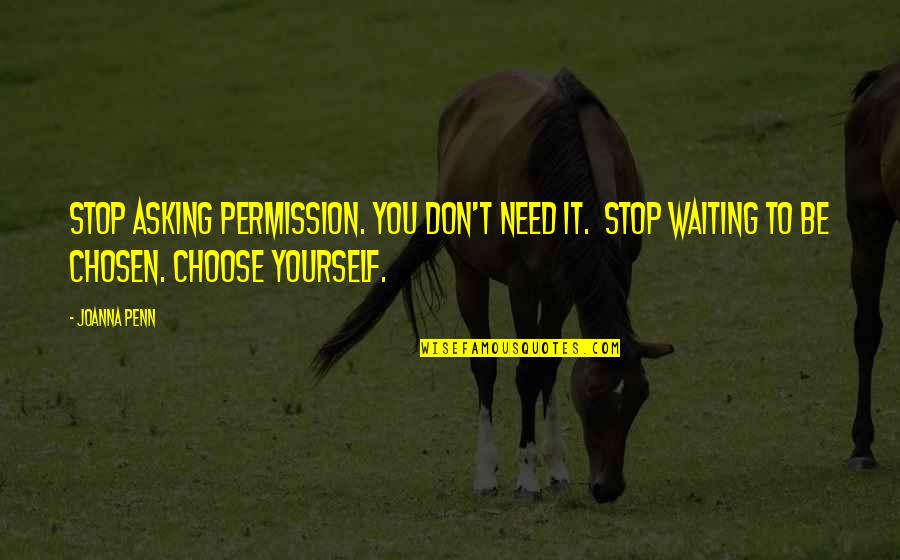 Stop asking permission. You don't need it.
Stop waiting
to be chosen. Choose yourself. —
Joanna Penn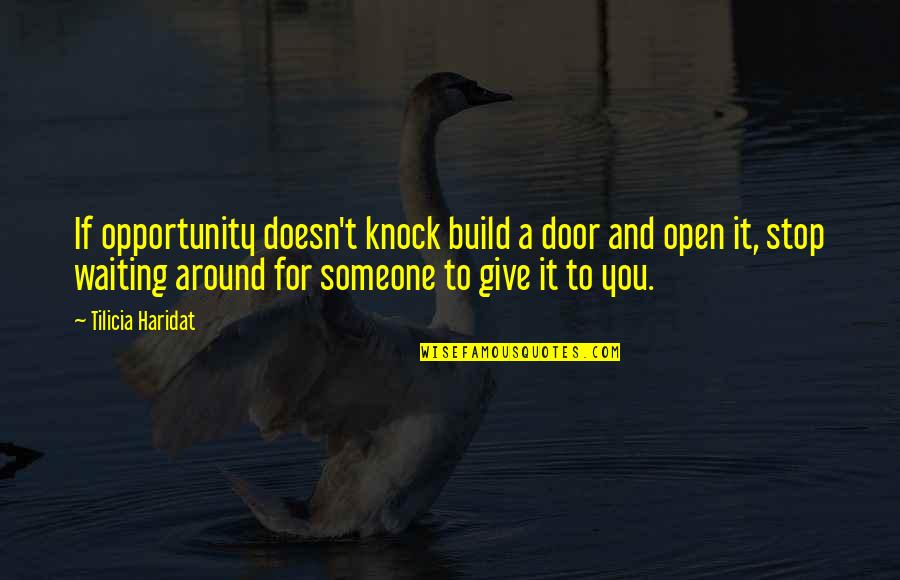 If opportunity doesn't knock build a door and open it,
stop waiting
around for someone to give it to you. —
Tilicia Haridat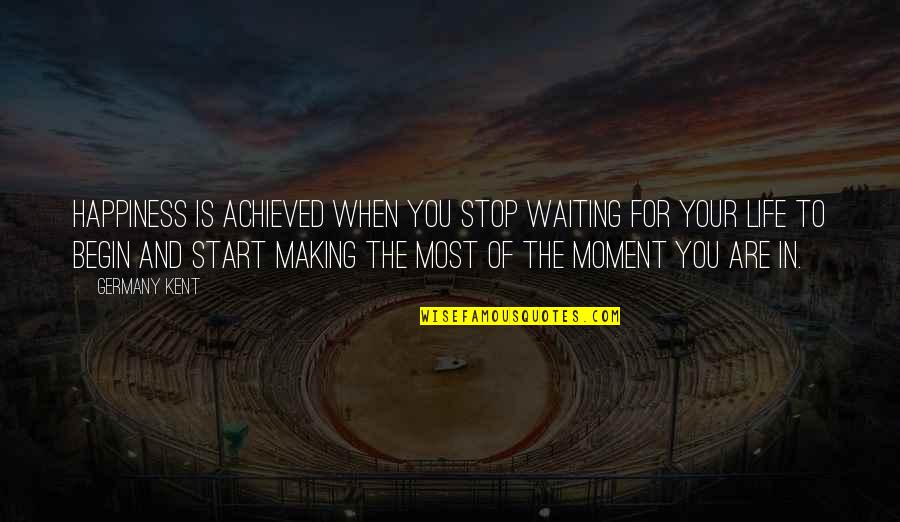 Happiness is achieved when you
stop waiting
for your life to begin and start making the most of the moment you are in. —
Germany Kent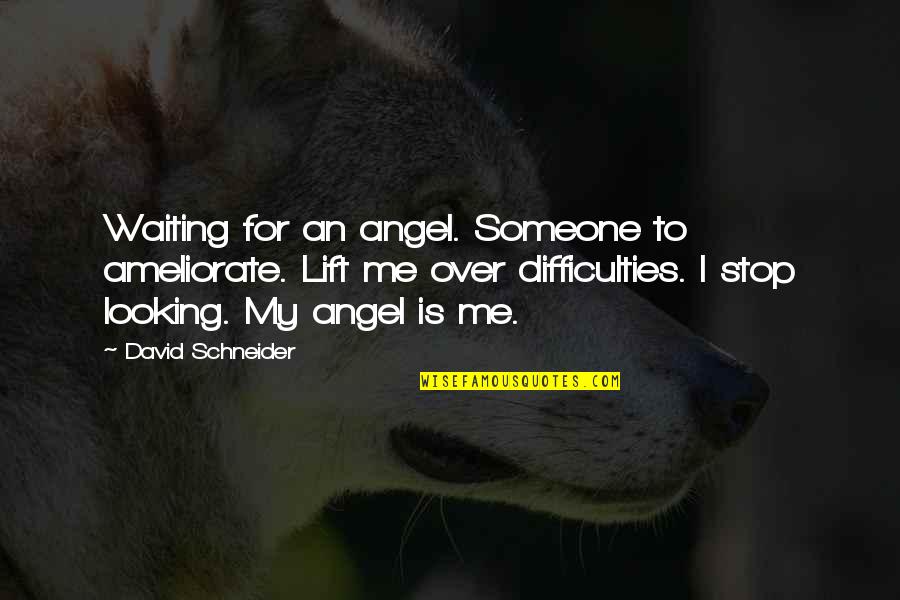 Waiting for an angel. Someone to ameliorate. Lift me over difficulties. I stop looking. My angel is me. —
David Schneider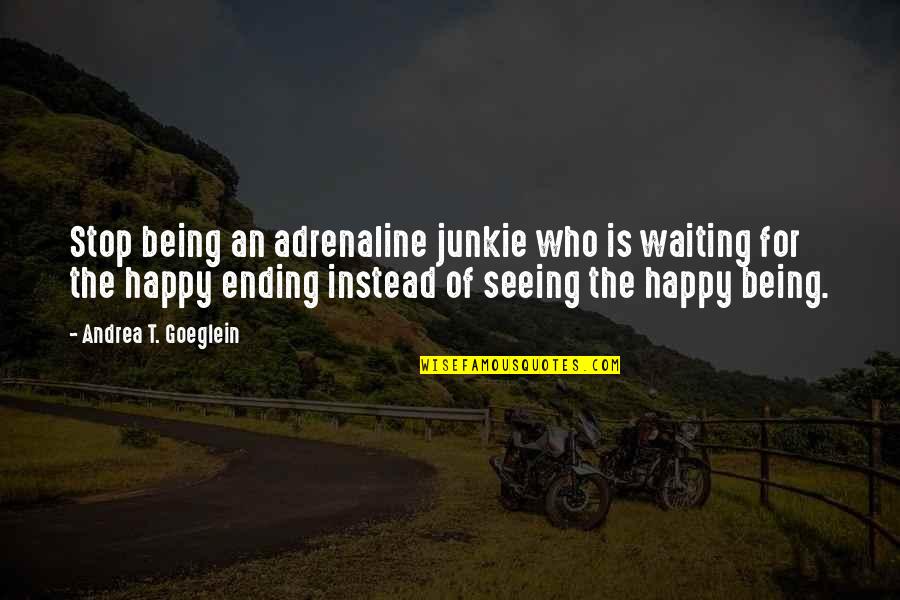 Stop being an adrenaline junkie who is waiting for the happy ending instead of seeing the happy being. —
Andrea T. Goeglein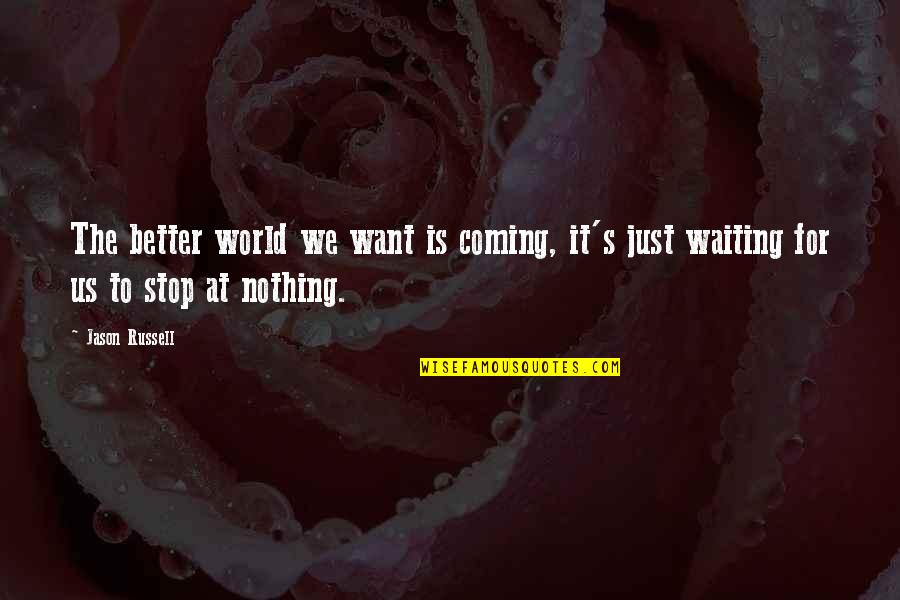 The better world we want is coming, it's just waiting for us to stop at nothing. —
Jason Russell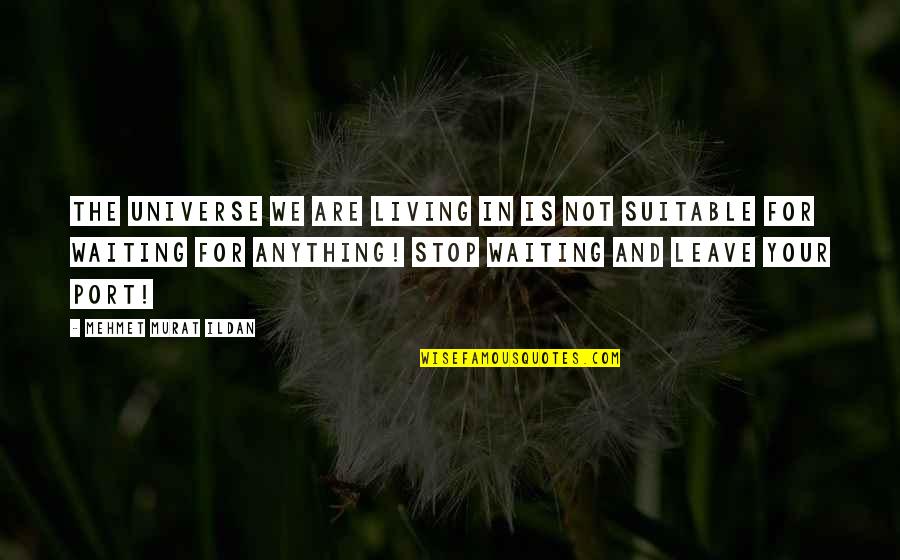 The universe we are living in is not suitable for waiting for anything!
Stop waiting
and leave your port! —
Mehmet Murat Ildan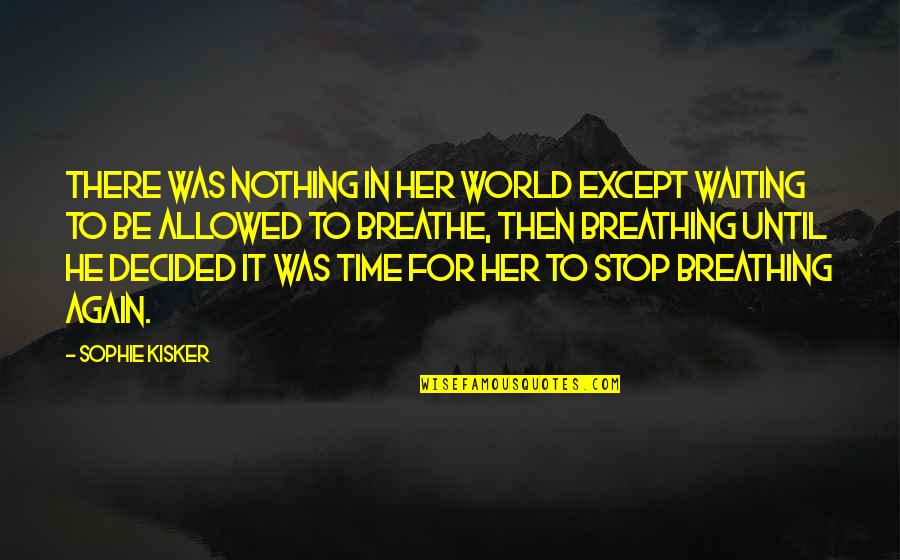 There was nothing in her world except waiting to be allowed to breathe, then breathing until he decided it was time for her to stop breathing again. —
Sophie Kisker
We live messy lives and those who
stop waiting
for perfect are the ones who reach their goals. —
Roni Noone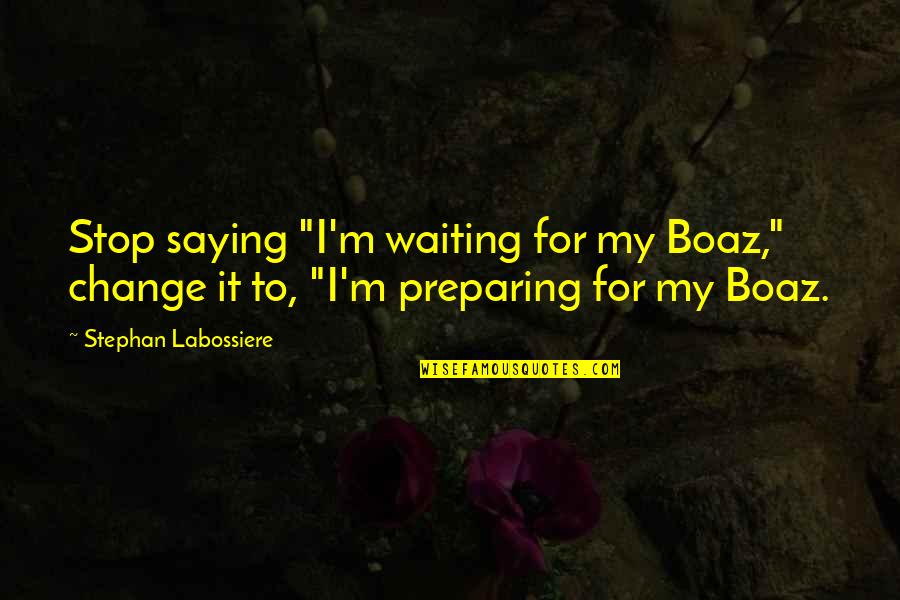 Stop saying "I'm waiting for my Boaz," change it to, "I'm preparing for my Boaz. —
Stephan Labossiere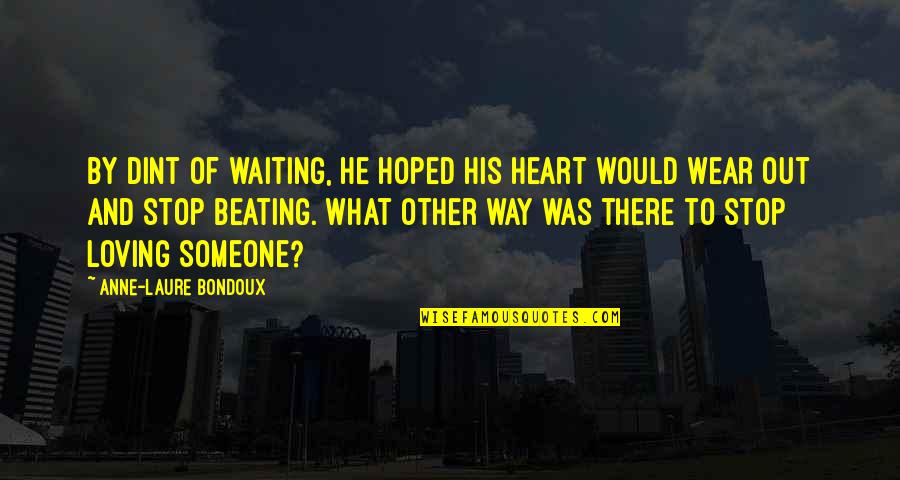 By dint of waiting, he hoped his heart would wear out and stop beating. What other way was there to stop loving someone? —
Anne-Laure Bondoux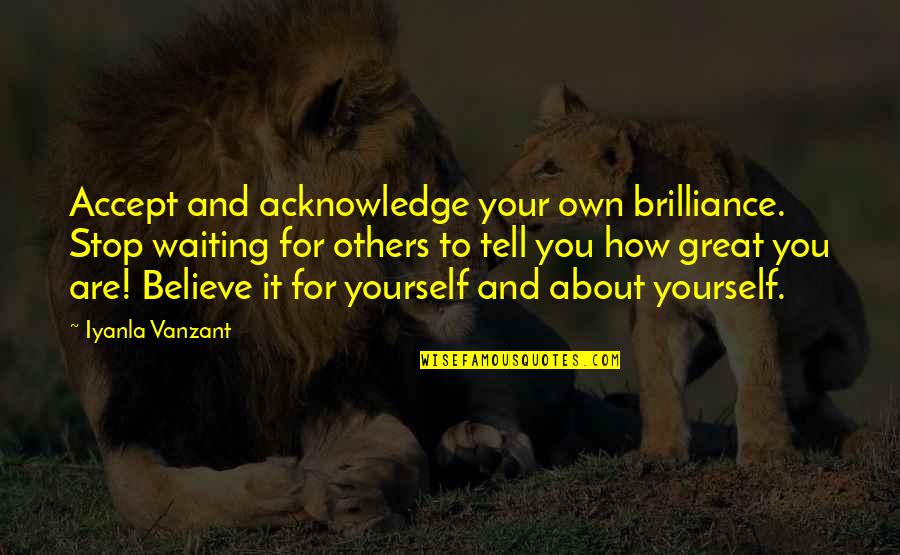 Accept and acknowledge your own brilliance.
Stop waiting
for others to tell you how great you are! Believe it for yourself and about yourself. —
Iyanla Vanzant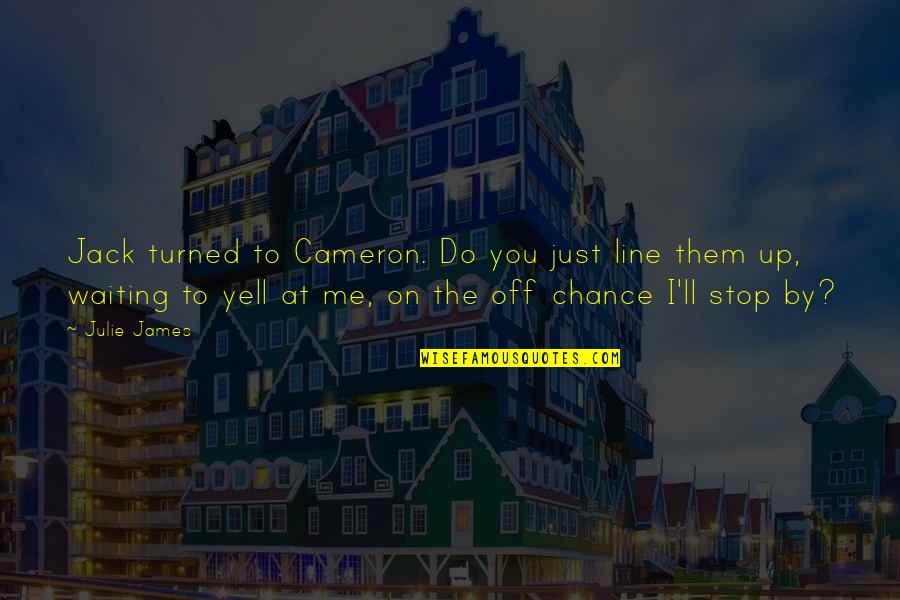 Jack turned to Cameron. Do you just line them up, waiting to yell at me, on the off chance I'll stop by? —
Julie James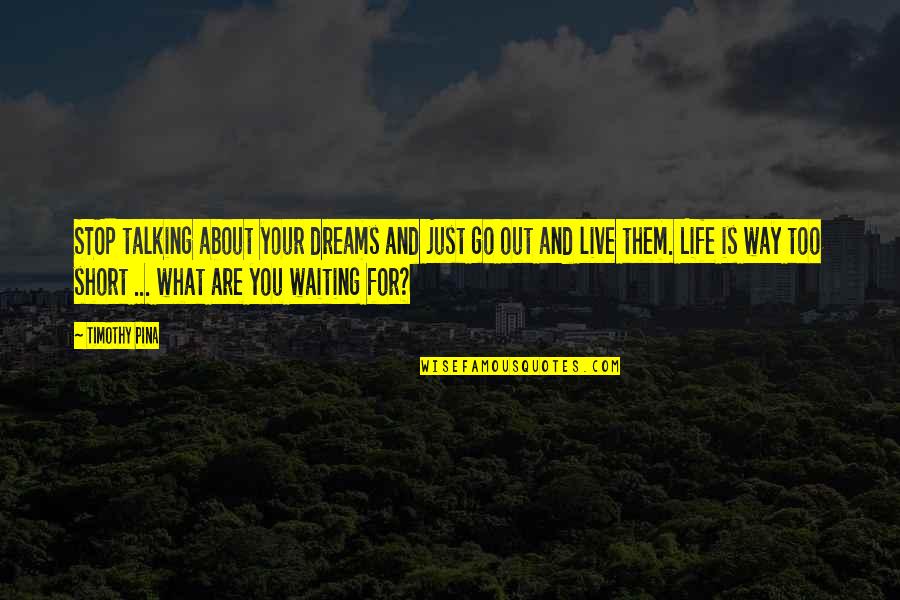 STOP talking about your dreams and just go out and live them. Life is way too short ... what are you waiting for? —
Timothy Pina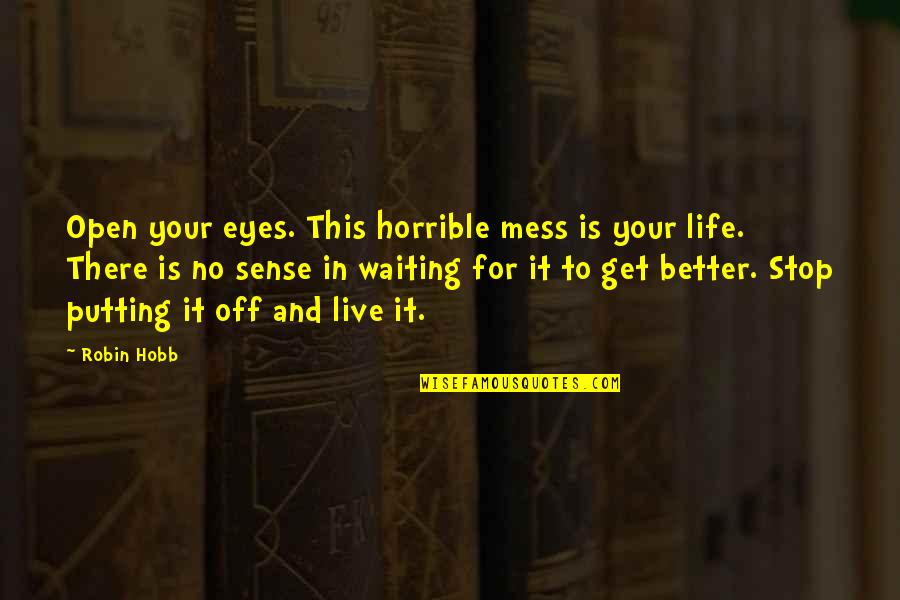 Open your eyes. This horrible mess is your life. There is no sense in waiting for it to get better. Stop putting it off and live it. —
Robin Hobb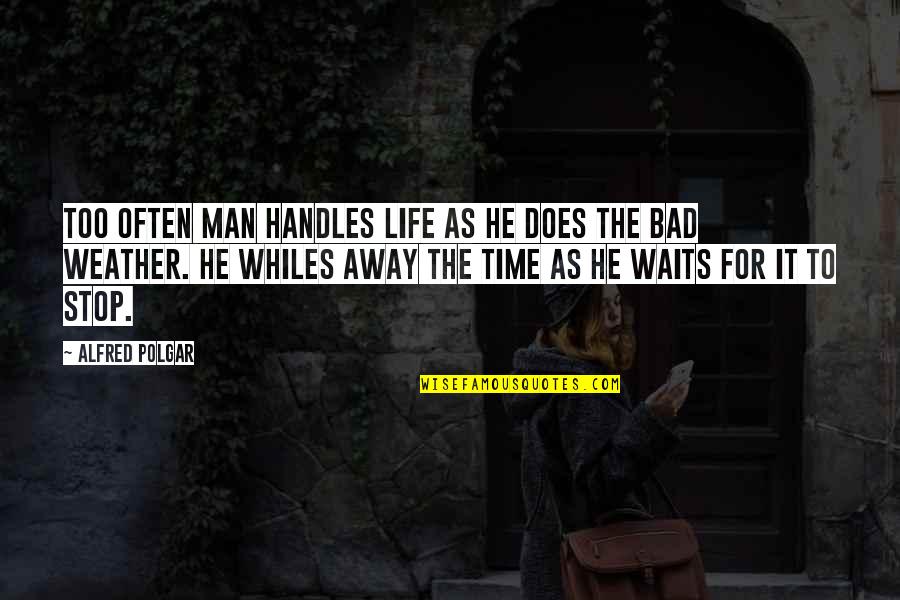 Too often man handles life as he does the bad weather. He whiles away the time as he waits for it to stop. —
Alfred Polgar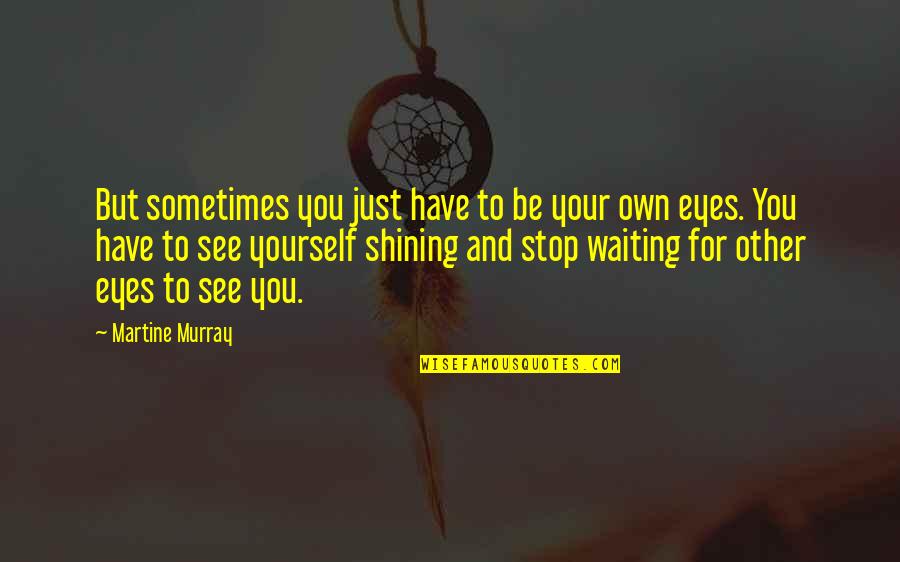 But sometimes you just have to be your own eyes. You have to see yourself shining and
stop waiting
for other eyes to see you. —
Martine Murray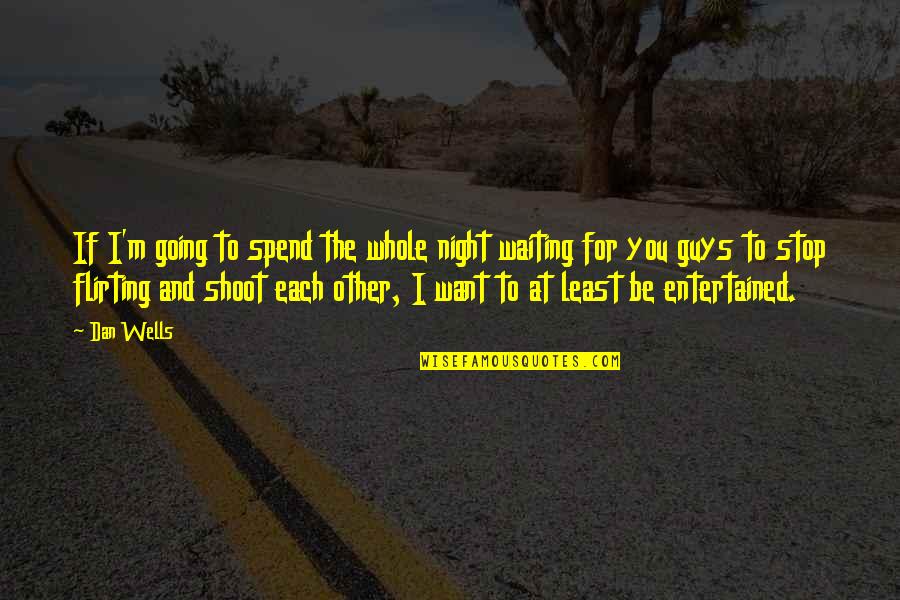 If I'm going to spend the whole night waiting for you guys to stop flirting and shoot each other, I want to at least be entertained. —
Dan Wells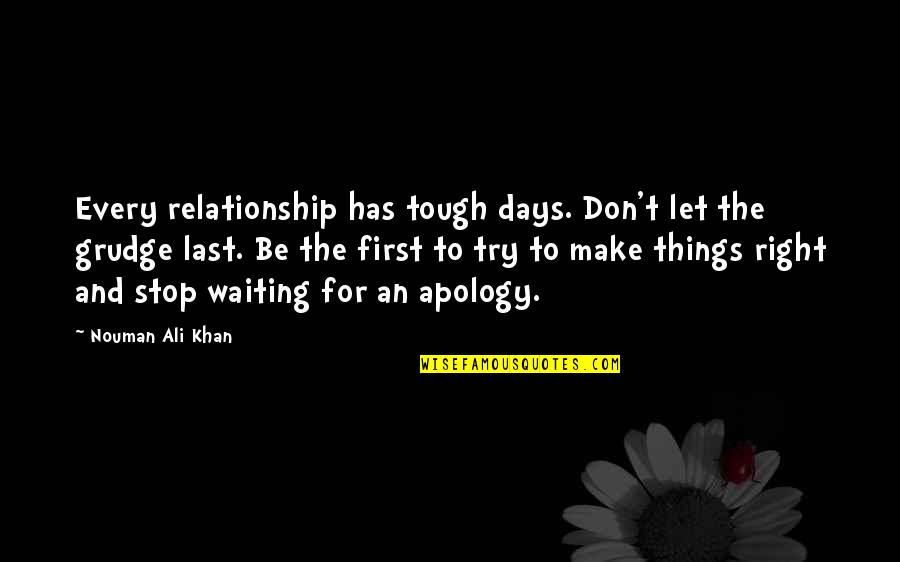 Every relationship has tough days. Don't let the grudge last. Be the first to try to make things right and
stop waiting
for an apology. —
Nouman Ali Khan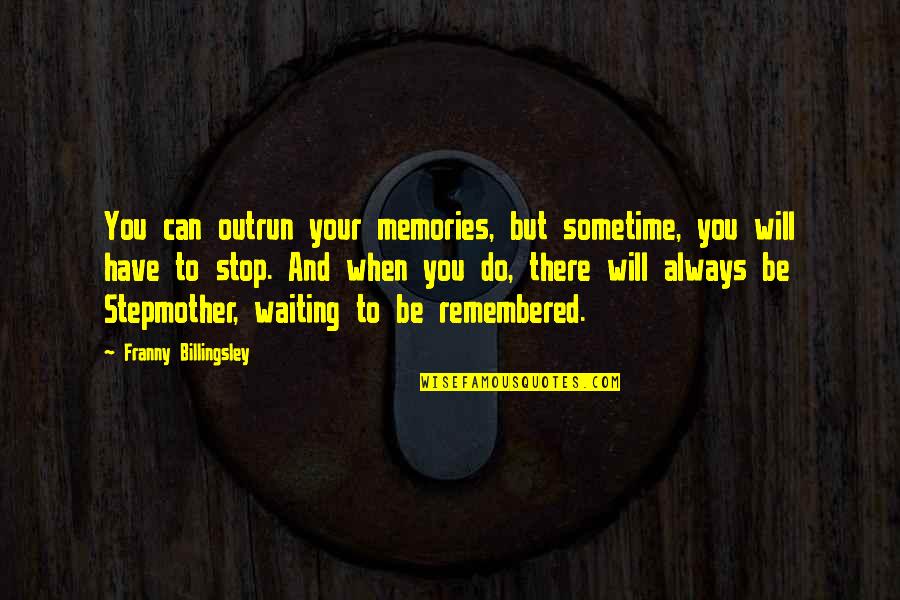 You can outrun your memories, but sometime, you will have to stop. And when you do, there will always be Stepmother, waiting to be remembered. —
Franny Billingsley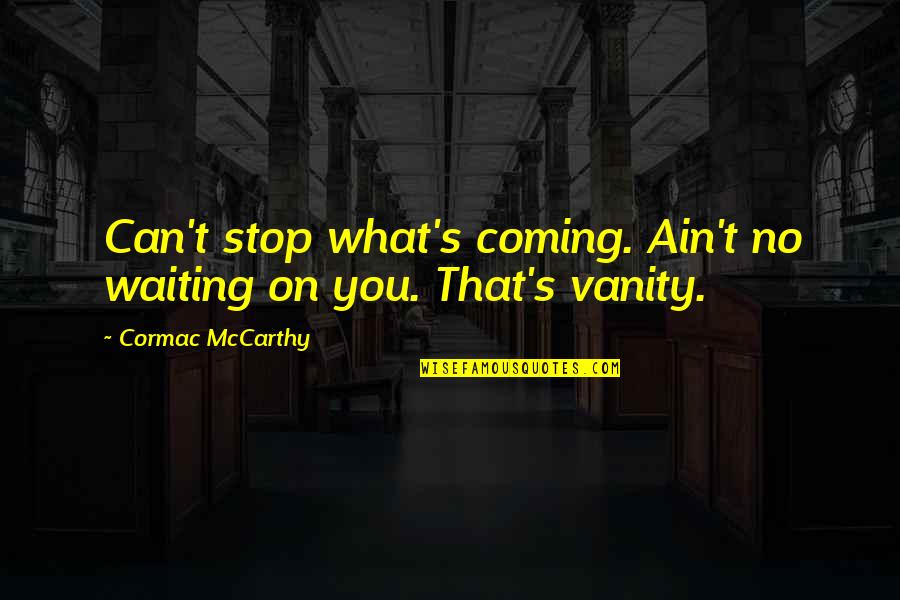 Can't stop what's coming. Ain't no waiting on you. That's vanity. —
Cormac McCarthy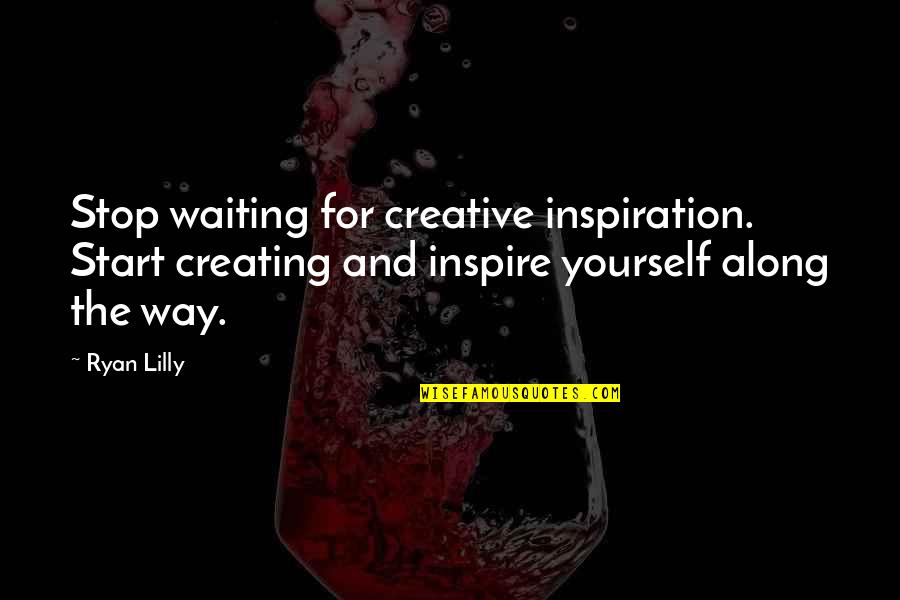 Stop waiting
for creative inspiration. Start creating and inspire yourself along the way. —
Ryan Lilly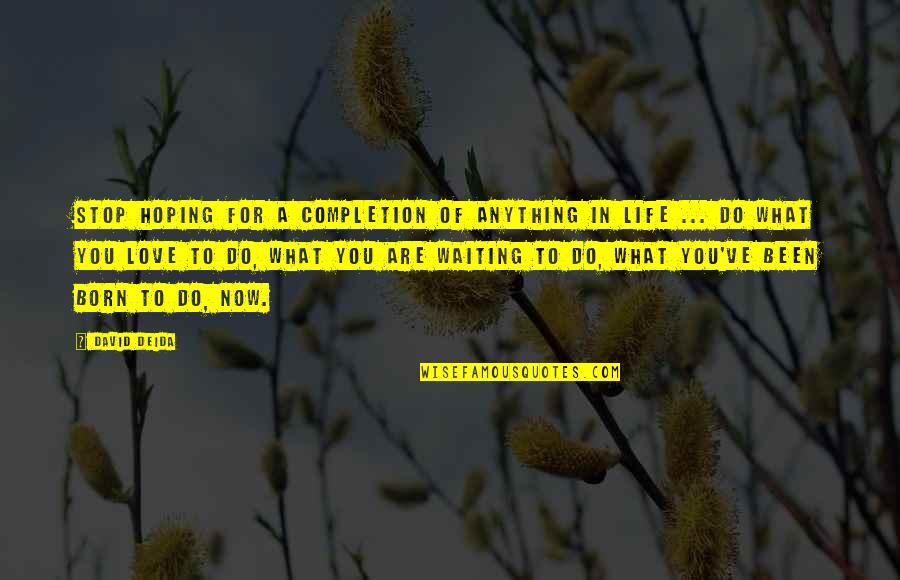 Stop hoping for a completion of anything in life ... Do what you love to do, what you are waiting to do, what you've been born to do, now. —
David Deida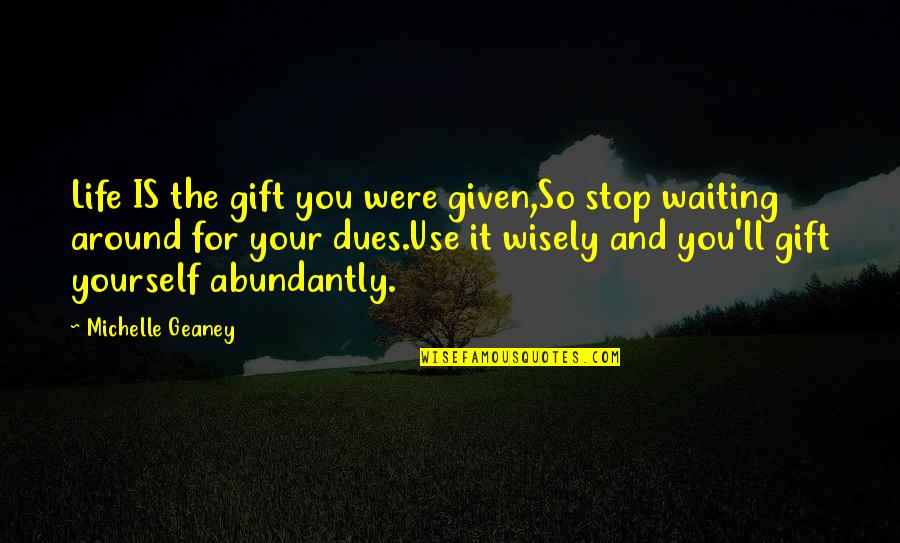 Life IS the gift you were given,
So
stop waiting
around for your dues.
Use it wisely and you'll gift yourself abundantly. —
Michelle Geaney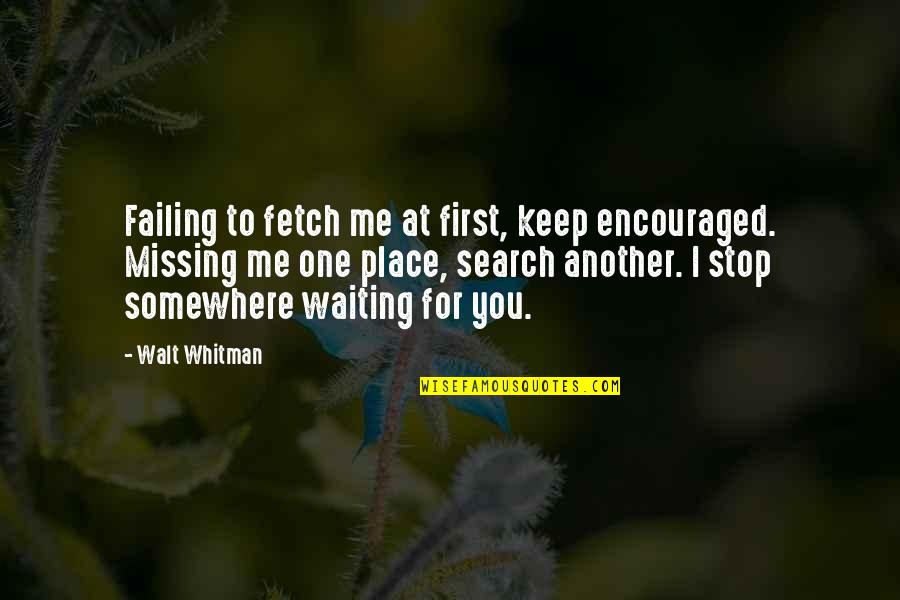 Failing to fetch me at first, keep encouraged. Missing me one place, search another. I stop somewhere waiting for you. —
Walt Whitman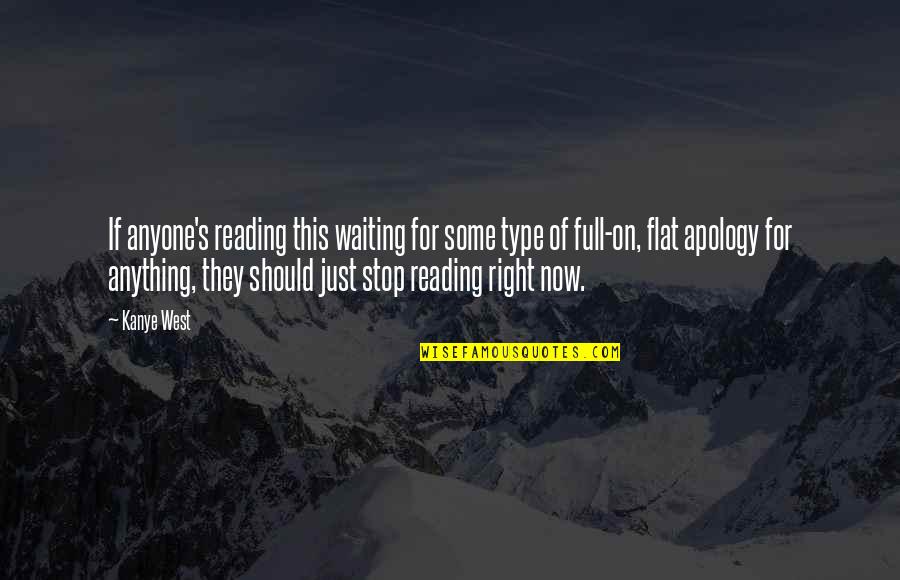 If anyone's reading this waiting for some type of full-on, flat apology for anything, they should just stop reading right now. —
Kanye West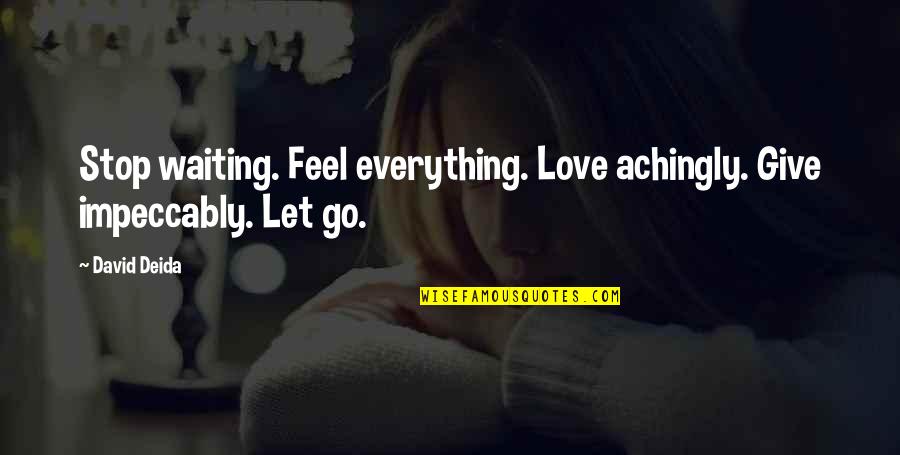 Stop waiting
. Feel everything. Love achingly. Give impeccably. Let go. —
David Deida