Steinway Piano Quotes
Collection of top 25 famous quotes about Steinway Piano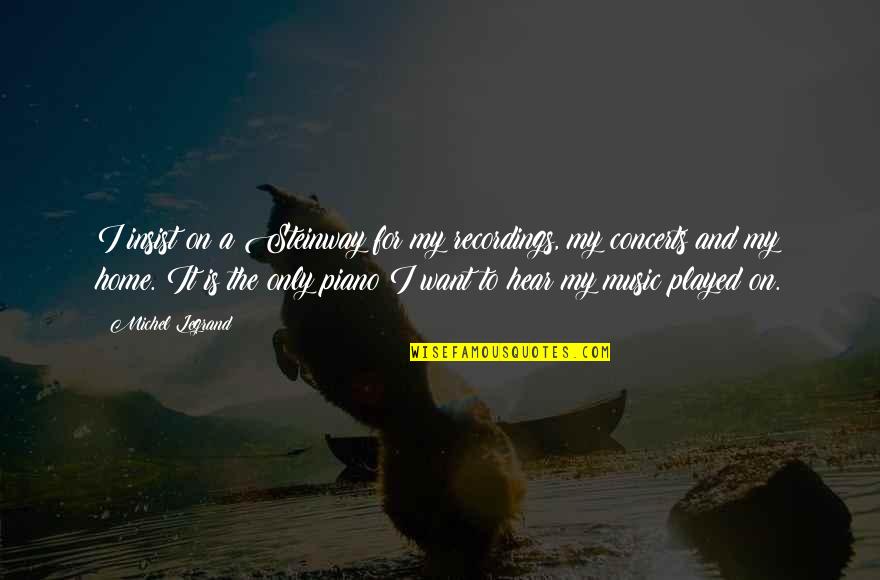 I insist on a Steinway for my recordings, my concerts and my home. It is the only piano I want to hear my music played on.
—
Michel Legrand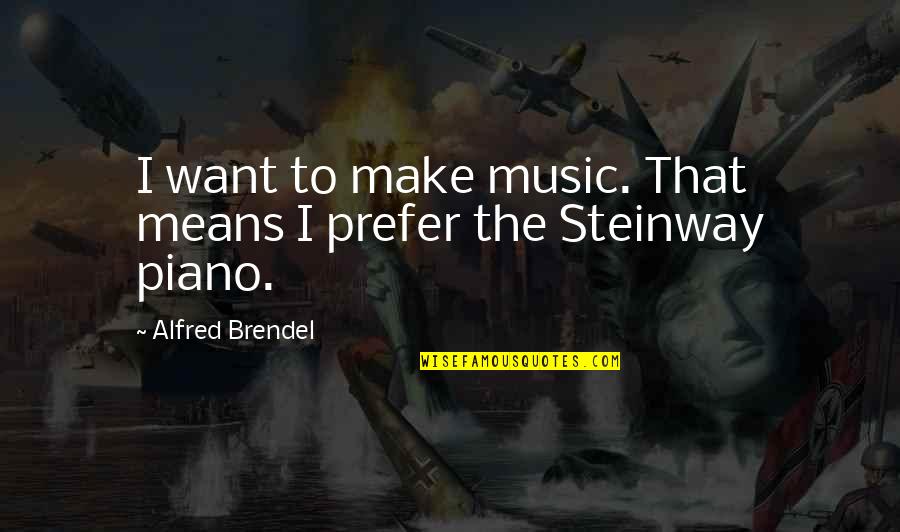 I want to make music. That means I prefer the Steinway piano.
—
Alfred Brendel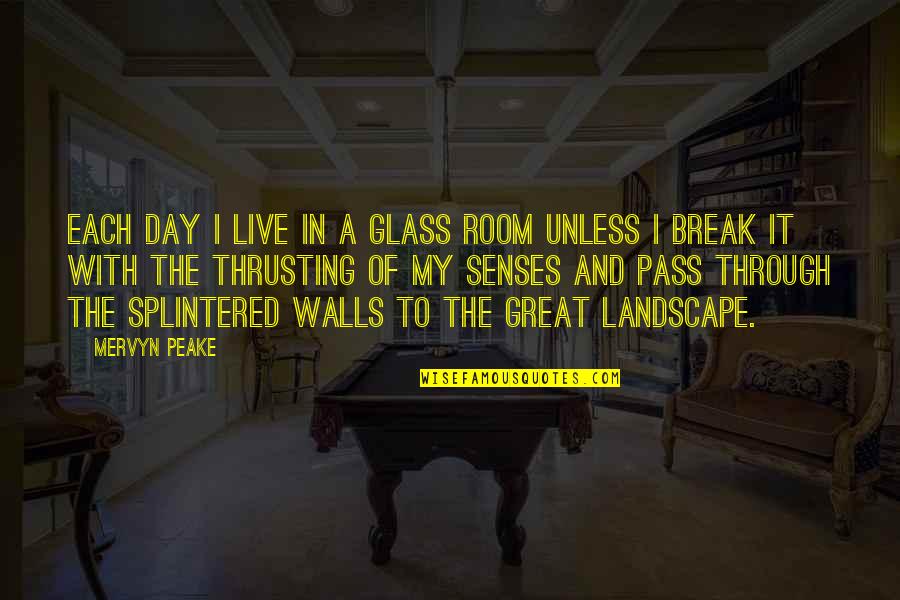 Each day I live in a glass room unless I break it with the thrusting of my senses and pass through the splintered walls to the great landscape.
—
Mervyn Peake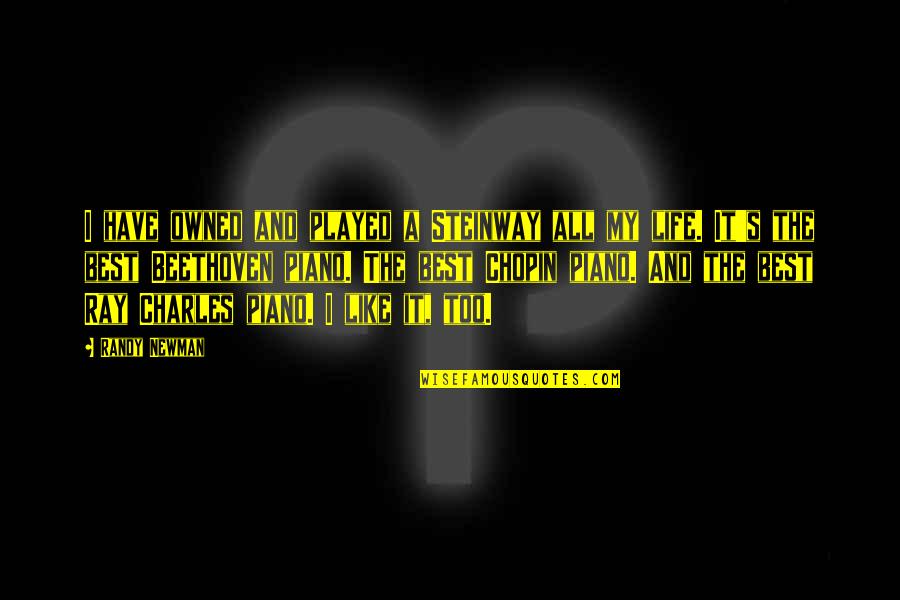 I have owned and played a Steinway all my life. It's the best Beethoven piano. The best Chopin piano. And the best Ray Charles piano. I like it, too.
—
Randy Newman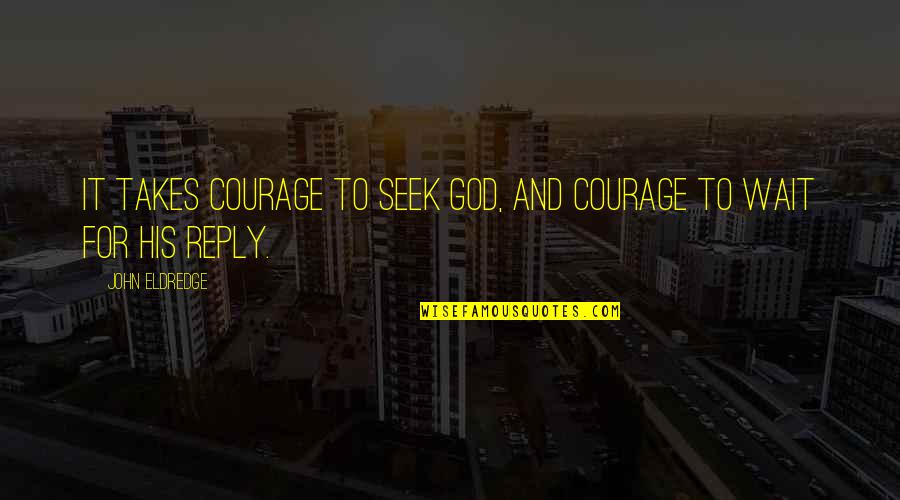 It takes courage to seek God, and courage to wait for His reply.
—
John Eldredge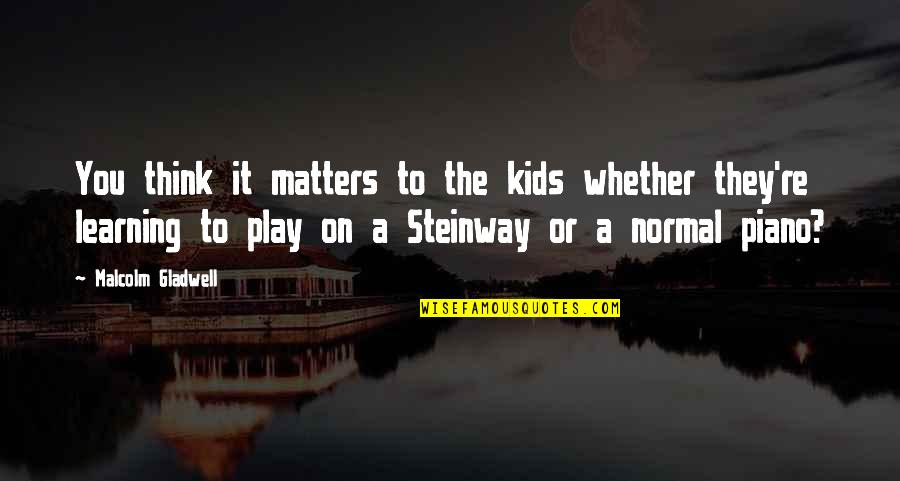 You think it matters to the kids whether they're learning to play on a Steinway or a normal piano?
—
Malcolm Gladwell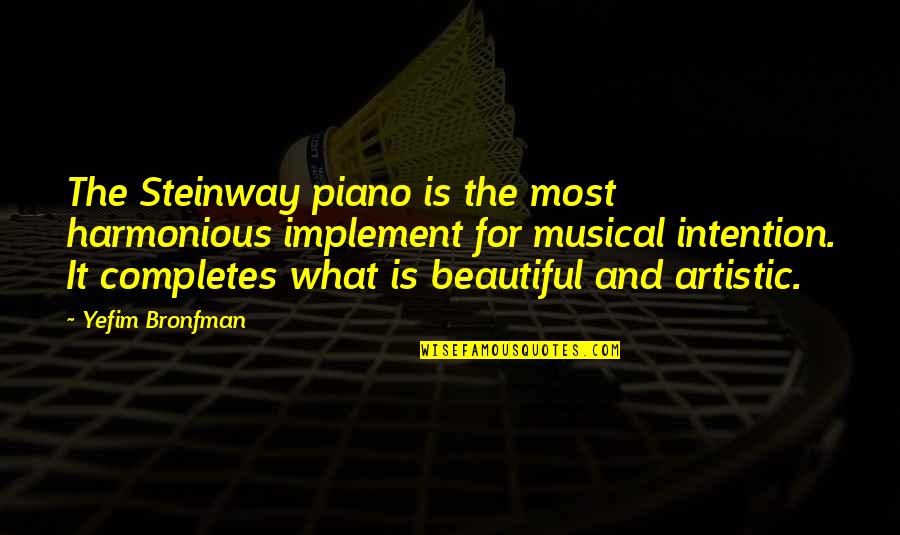 The
Steinway piano
is the most harmonious implement for musical intention. It completes what is beautiful and artistic. —
Yefim Bronfman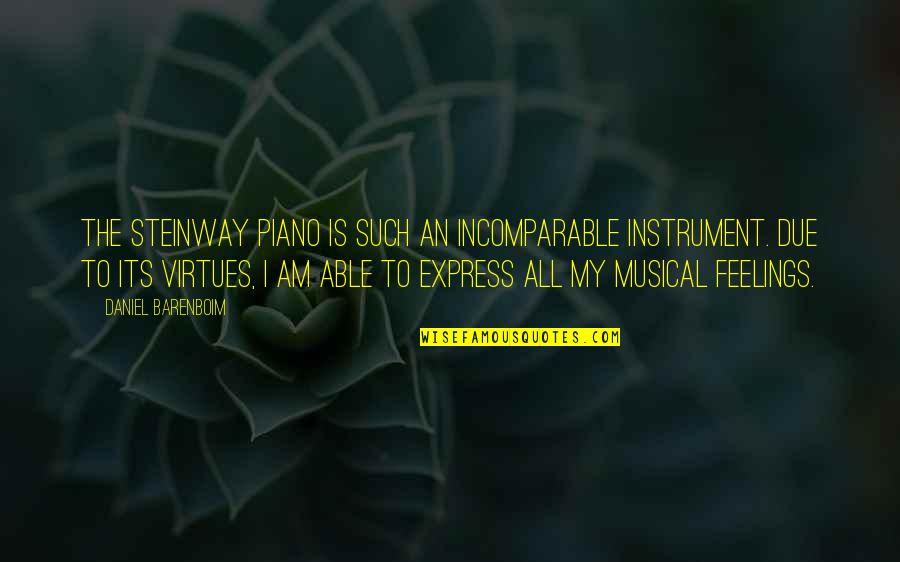 The
Steinway piano
is such an incomparable instrument. Due to its virtues, I am able to express all my musical feelings. —
Daniel Barenboim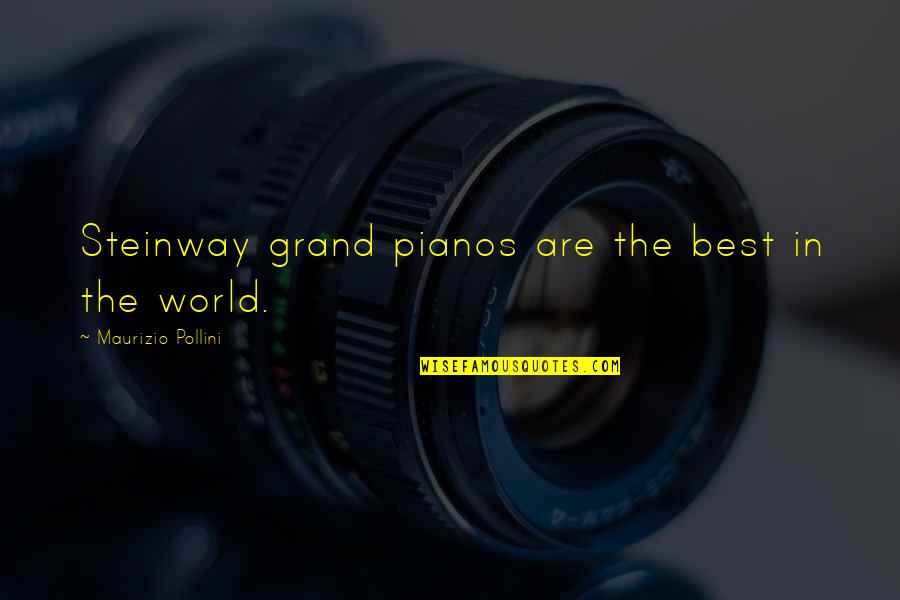 Steinway grand pianos are the best in the world. —
Maurizio Pollini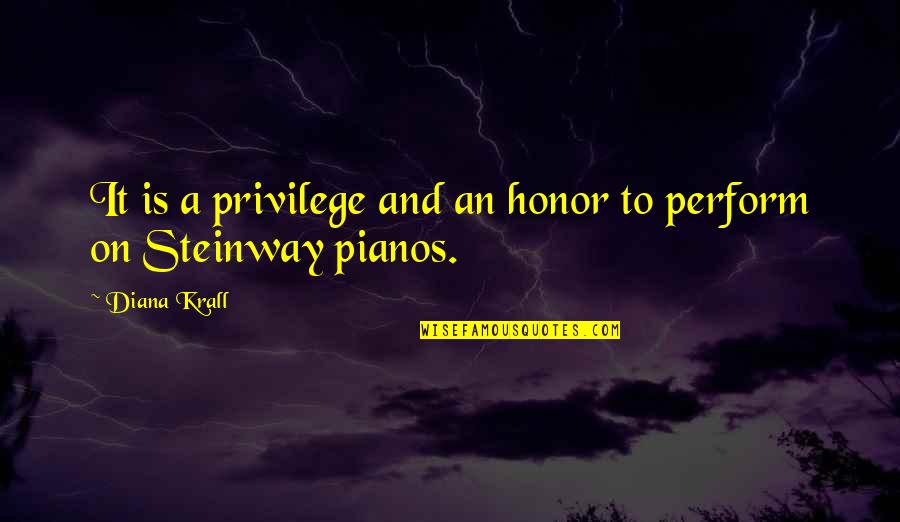 It is a privilege and an honor to perform on
Steinway piano
s. —
Diana Krall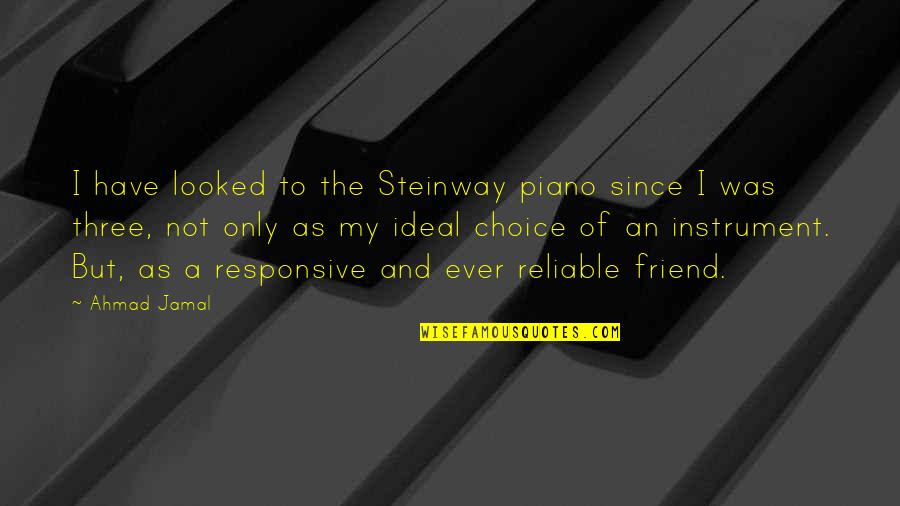 I have looked to the
Steinway piano
since I was three, not only as my ideal choice of an instrument. But, as a responsive and ever reliable friend. —
Ahmad Jamal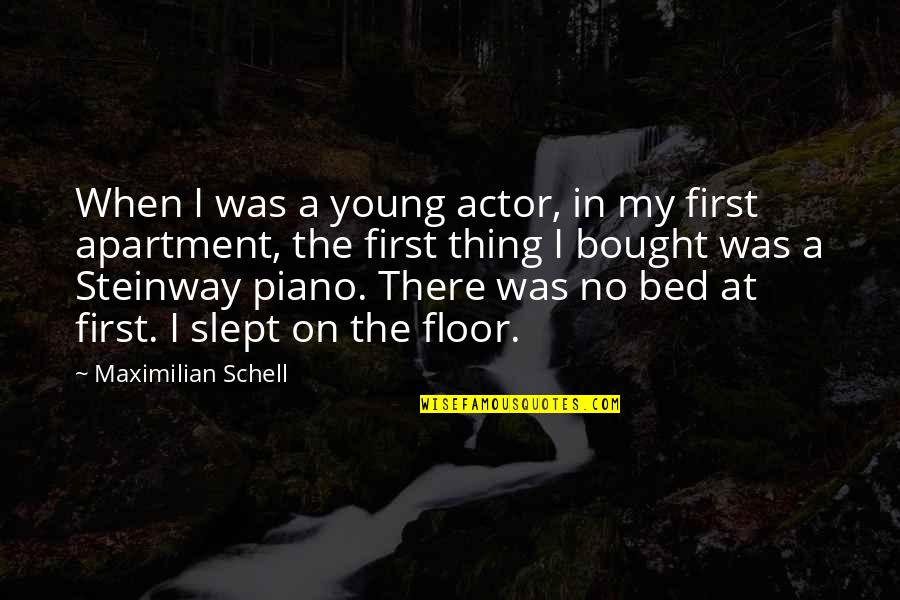 When I was a young actor, in my first apartment, the first thing I bought was a
Steinway piano
. There was no bed at first. I slept on the floor. —
Maximilian Schell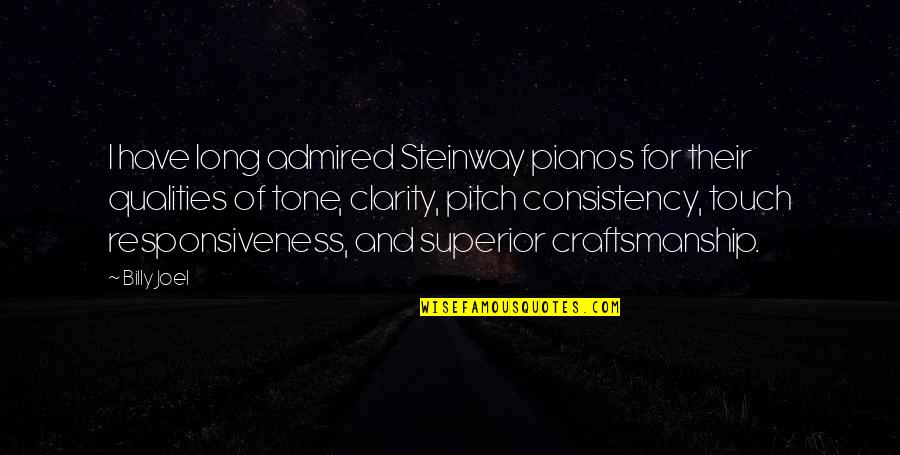 I have long admired
Steinway piano
s for their qualities of tone, clarity, pitch consistency, touch responsiveness, and superior craftsmanship. —
Billy Joel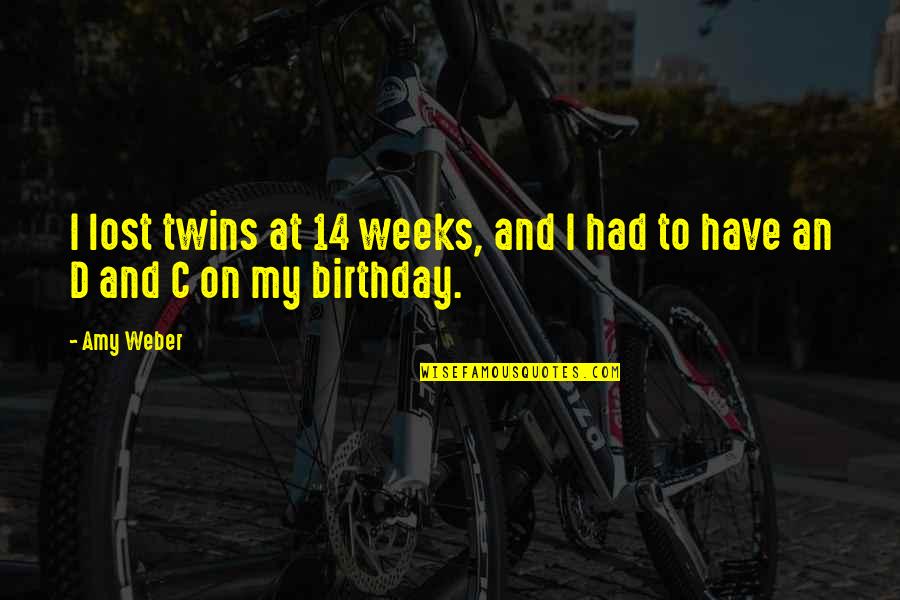 I lost twins at 14 weeks, and I had to have an D and C on my birthday. —
Amy Weber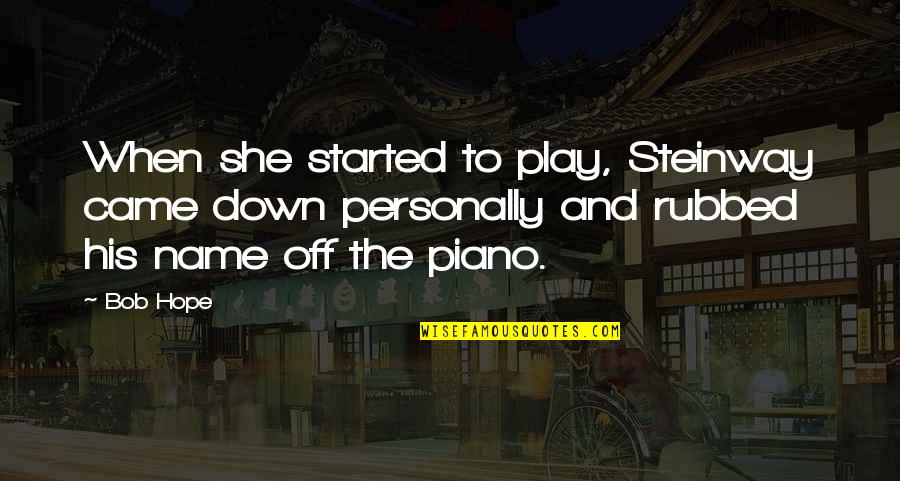 When she started to play, Steinway came down personally and rubbed his name off the piano. —
Bob Hope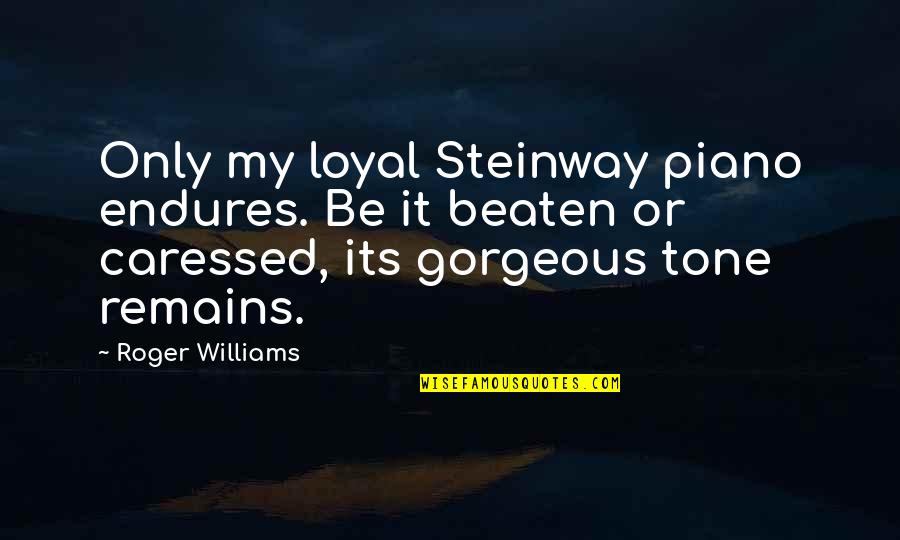 Only my loyal
Steinway piano
endures. Be it beaten or caressed, its gorgeous tone remains. —
Roger Williams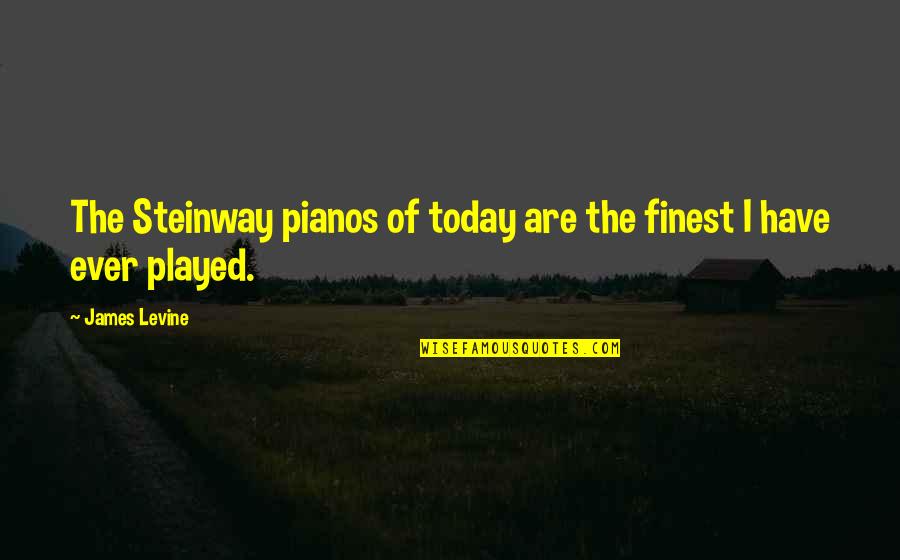 The
Steinway piano
s of today are the finest I have ever played. —
James Levine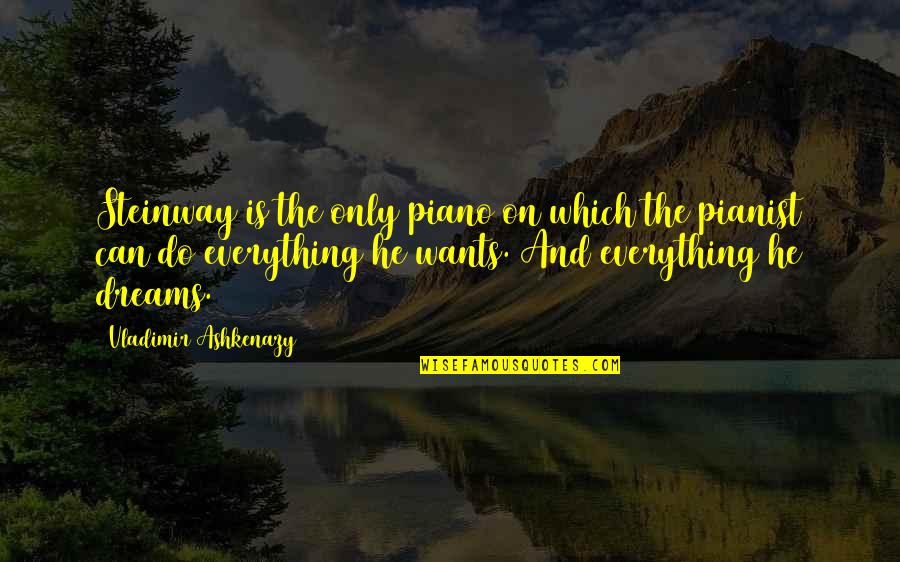 Steinway is the only piano on which the pianist can do everything he wants. And everything he dreams. —
Vladimir Ashkenazy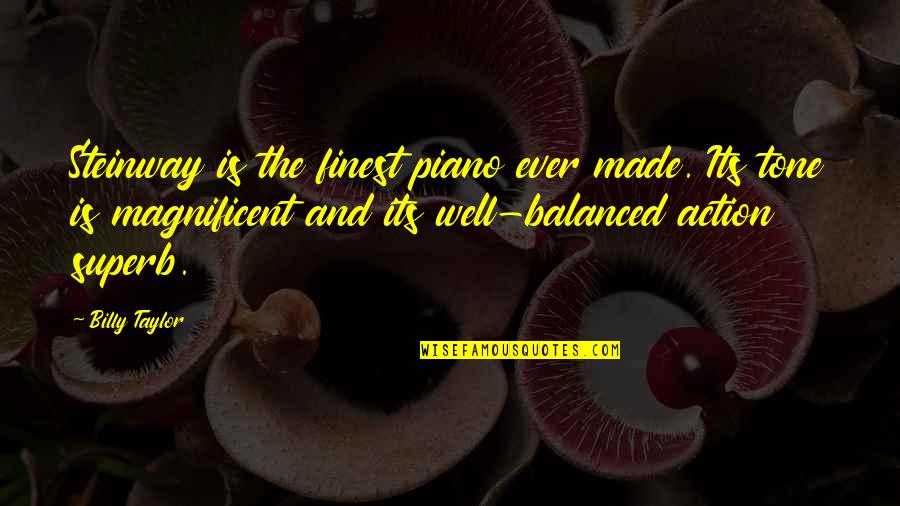 Steinway is the finest piano ever made. Its tone is magnificent and its well-balanced action superb. —
Billy Taylor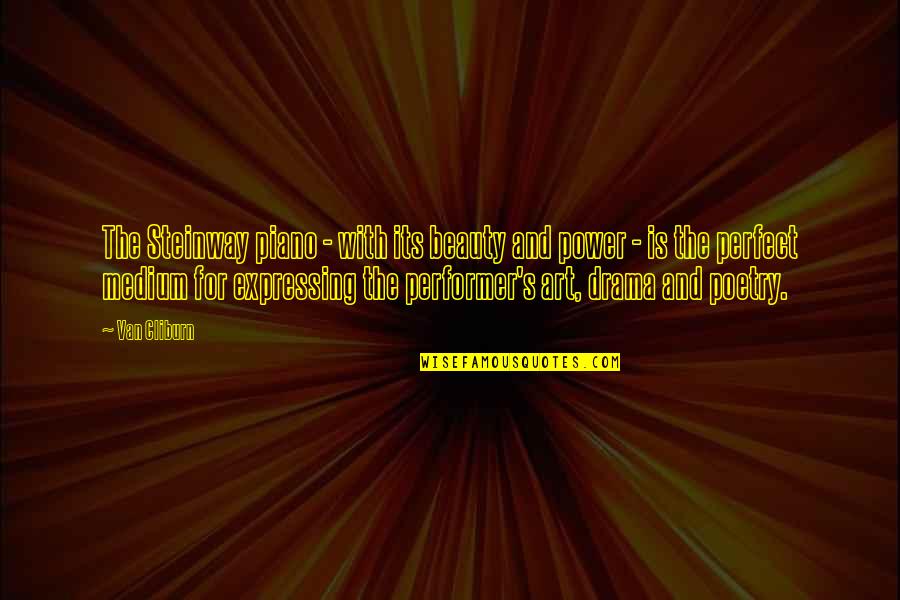 The
Steinway piano
- with its beauty and power - is the perfect medium for expressing the performer's art, drama and poetry. —
Van Cliburn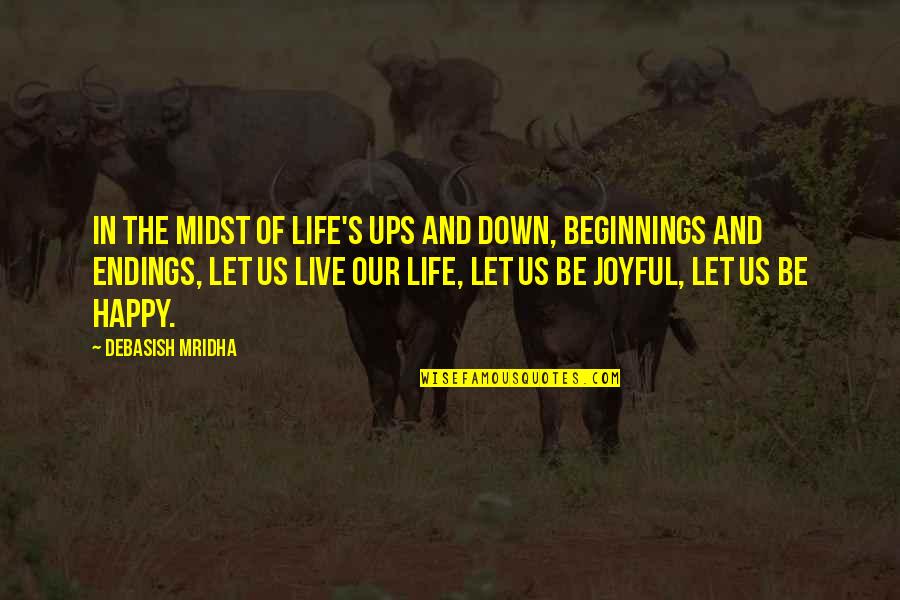 In the midst of life's ups and down, beginnings and endings, let us live our life, let us be joyful, let us be happy. —
Debasish Mridha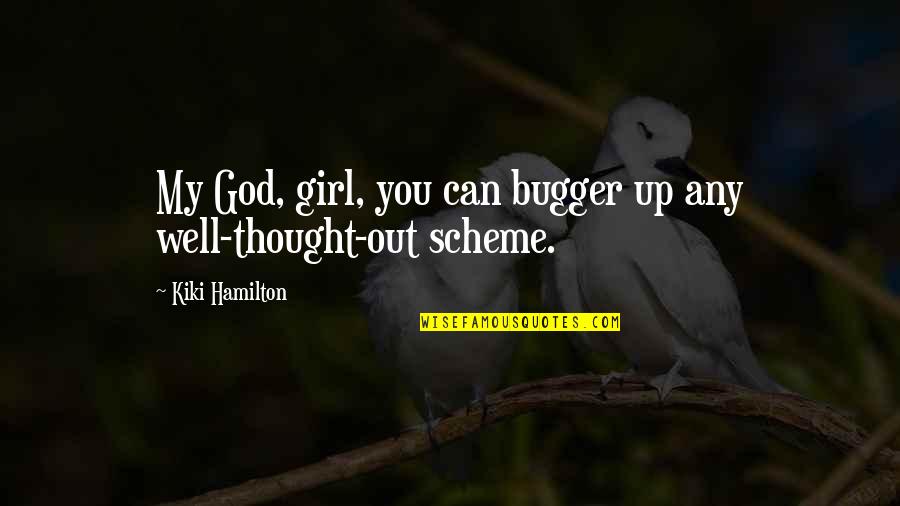 My God, girl, you can bugger up any well-thought-out scheme. —
Kiki Hamilton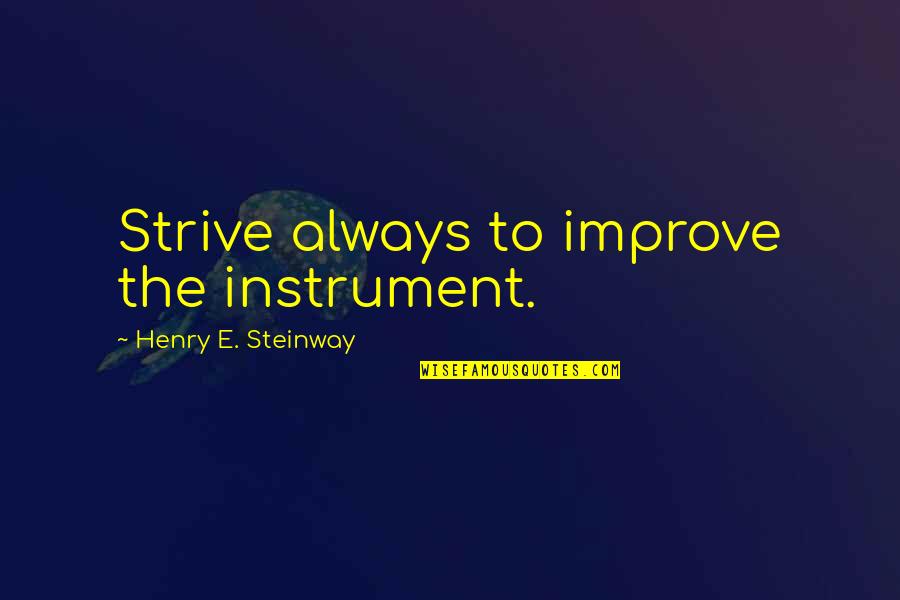 Strive always to improve the instrument. —
Henry E. Steinway
I wish to thank Steinway for its wonderful pianos which I've been privileged to play in all my concerts. There is no piano like it in the world. —
Evgeny Kissin