Spiderman 3 Quotes
Collection of top 26 famous quotes about Spiderman 3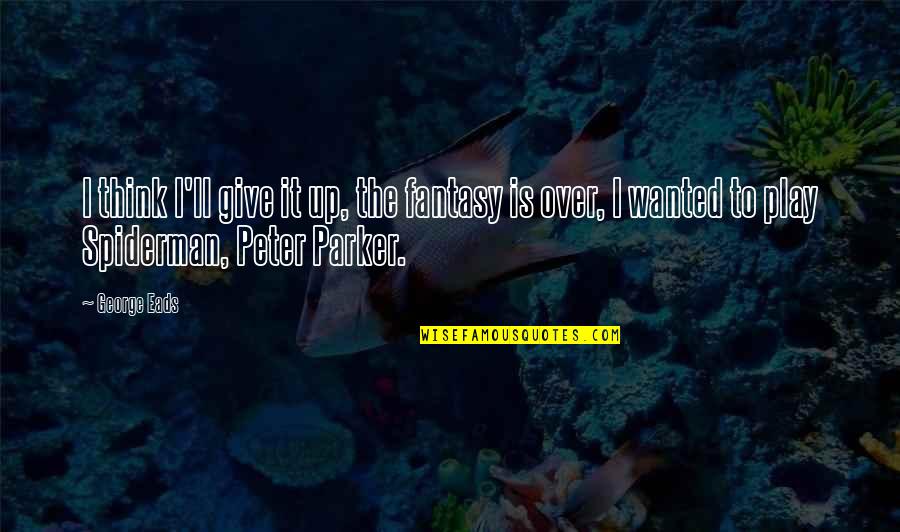 I think I'll give it up, the fantasy is over, I wanted to play Spiderman, Peter Parker.
—
George Eads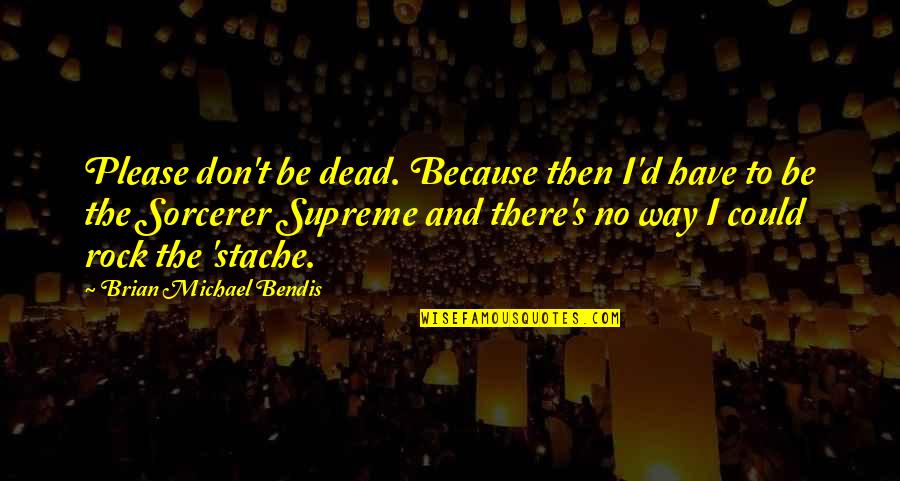 Please don't be dead. Because then I'd have to be the Sorcerer Supreme and there's no way I could rock the 'stache.
—
Brian Michael Bendis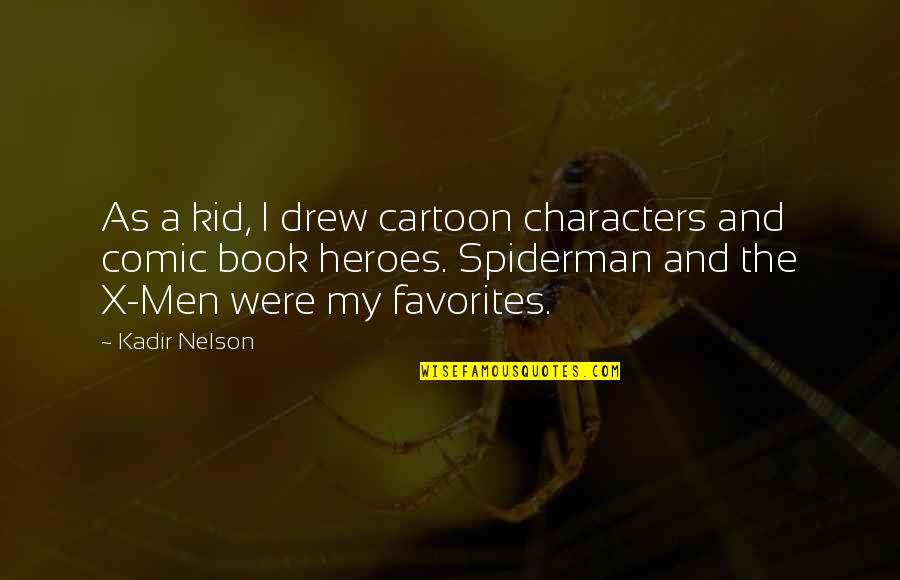 As a kid, I drew cartoon characters and comic book heroes. Spiderman and the X-Men were my favorites.
—
Kadir Nelson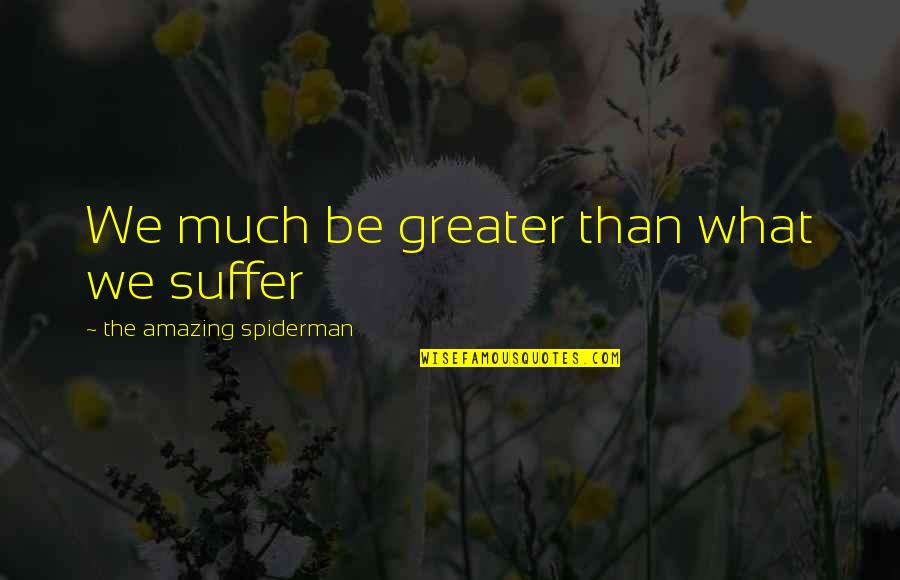 We much be greater than what we suffer
—
The Amazing Spiderman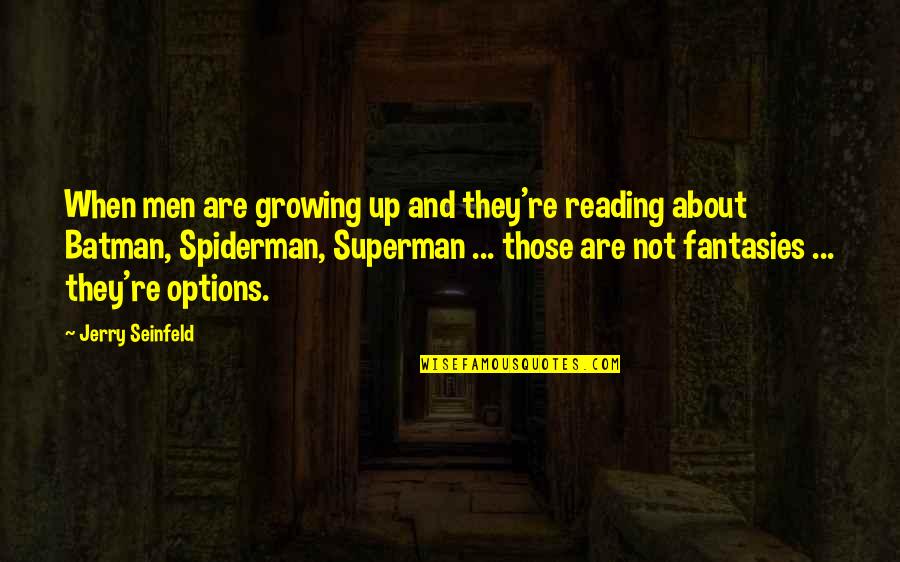 When men are growing up and they're reading about Batman, Spiderman, Superman ... those are not fantasies ... they're options.
—
Jerry Seinfeld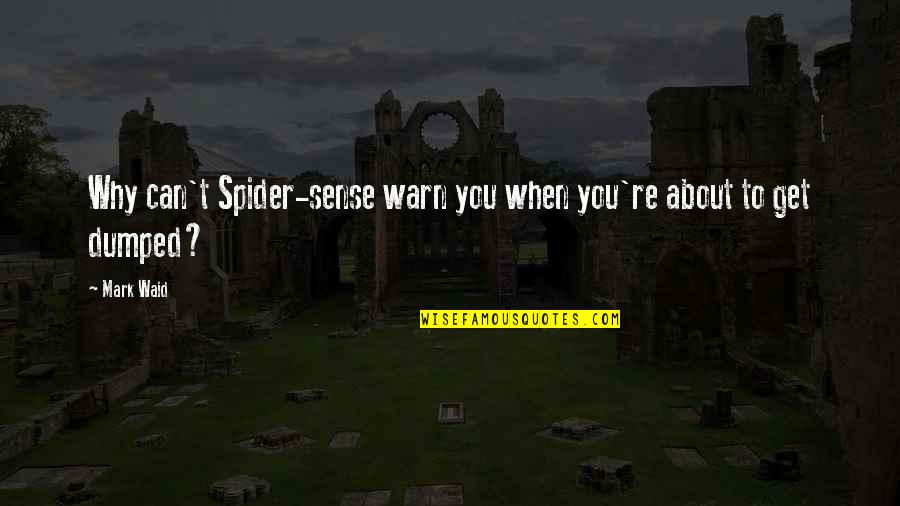 Why can't Spider-sense warn you when you're about to get dumped?
—
Mark Waid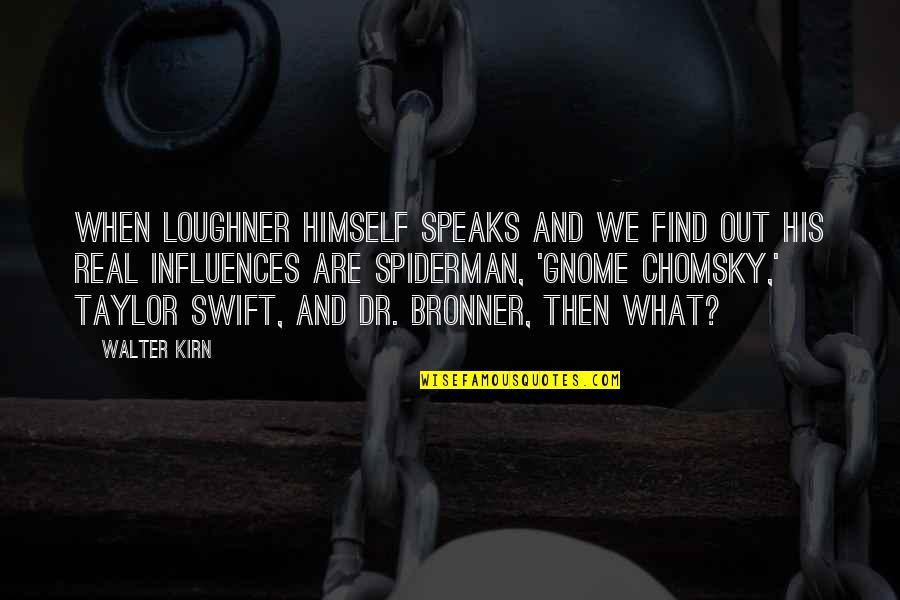 When Loughner himself speaks and we find out his real influences are Spiderman, 'Gnome Chomsky,' Taylor Swift, and Dr. Bronner, then what? —
Walter Kirn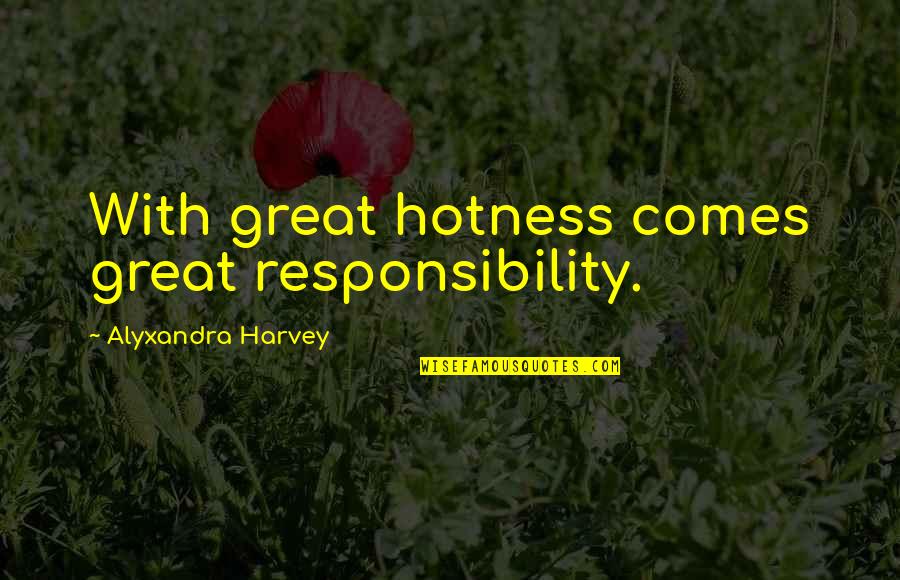 With great hotness comes great responsibility. —
Alyxandra Harvey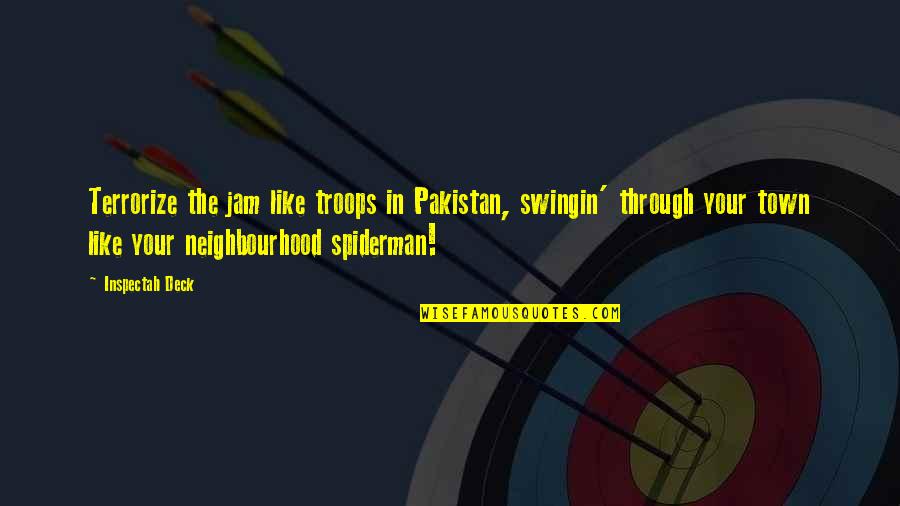 Terrorize the jam like troops in Pakistan, swingin' through your town like your neighbourhood spiderman! —
Inspectah Deck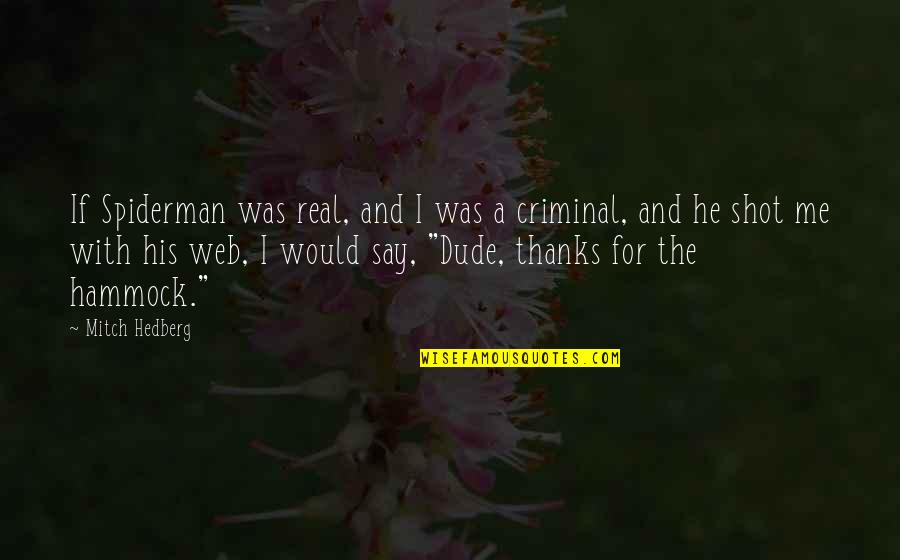 If Spiderman was real, and I was a criminal, and he shot me with his web, I would say, "Dude, thanks for the hammock." —
Mitch Hedberg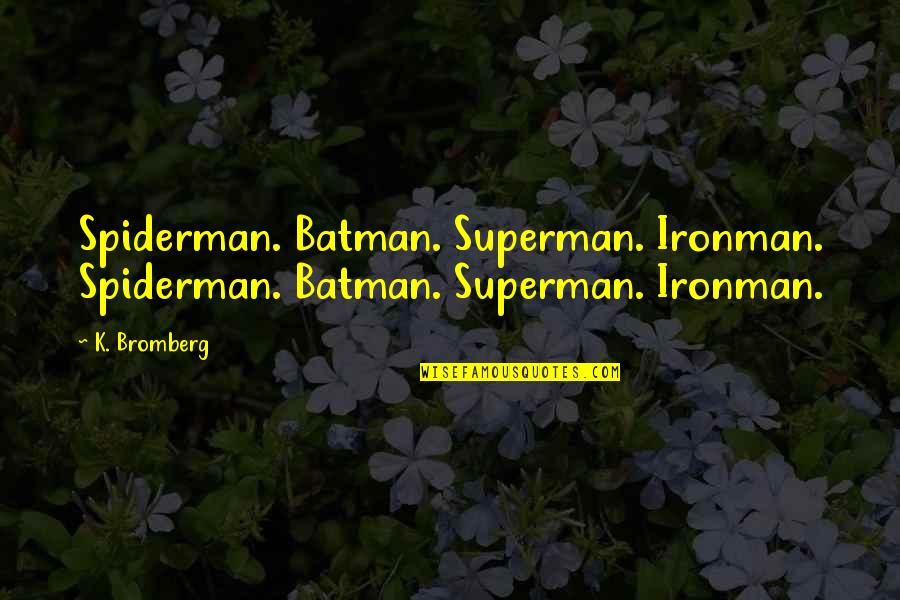 Spiderman. Batman. Superman. Ironman. Spiderman. Batman. Superman. Ironman. —
K. Bromberg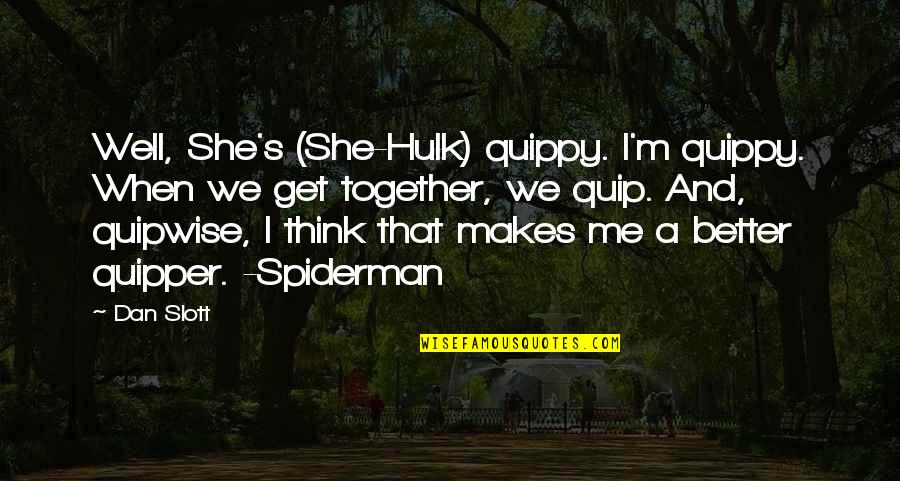 Well, She's (She-Hulk) quippy. I'm quippy. When we get together, we quip. And, quipwise, I think that makes me a better quipper. -Spiderman —
Dan Slott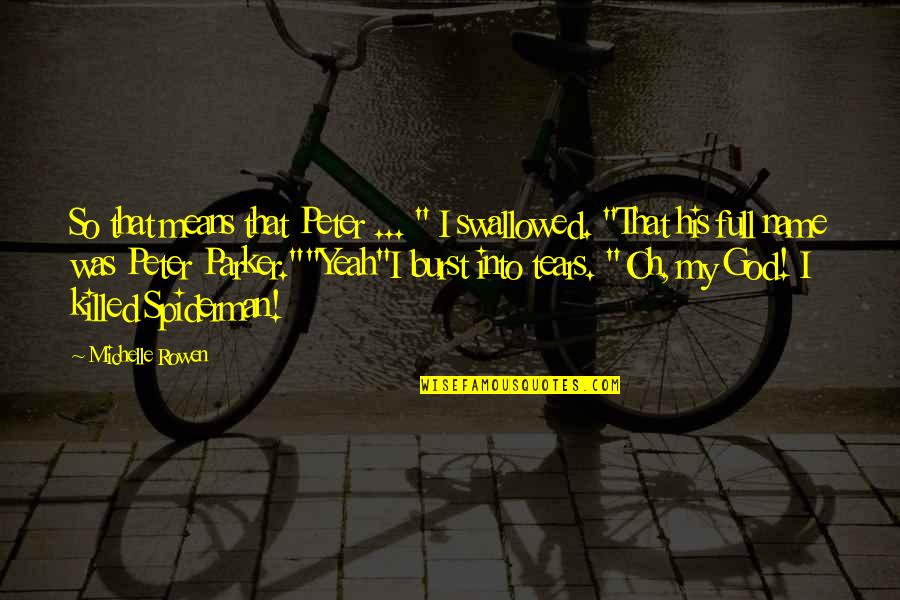 So that means that Peter ... " I swallowed. "That his full name was Peter Parker."
"Yeah"
I burst into tears. "Oh, my God! I killed Spiderman! —
Michelle Rowen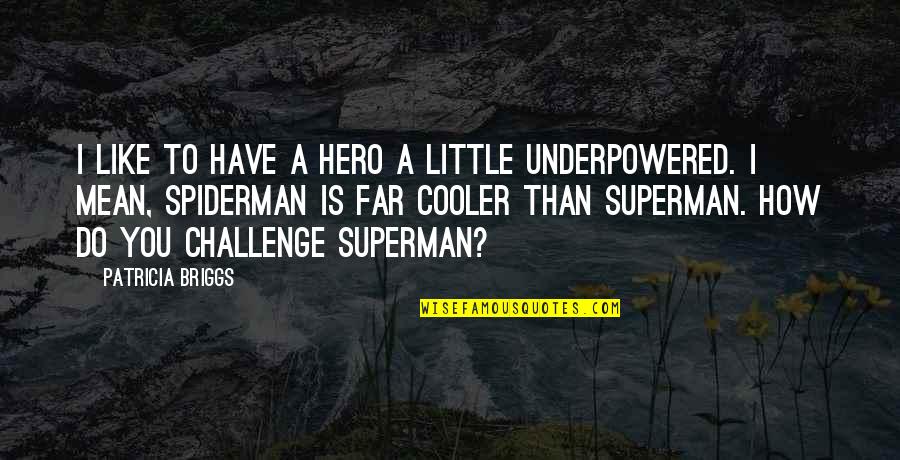 I like to have a hero a little underpowered. I mean, Spiderman is far cooler than Superman. How do you challenge Superman? —
Patricia Briggs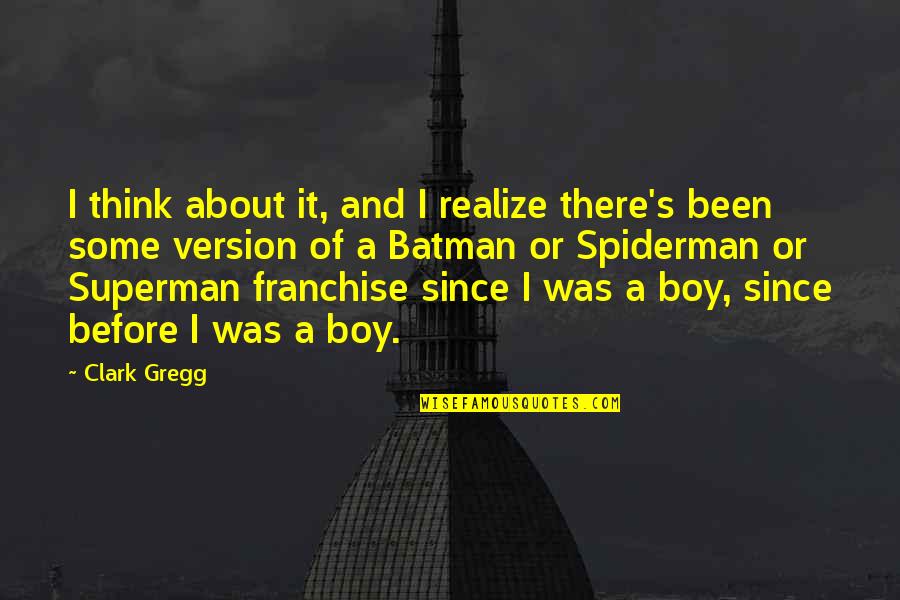 I think about it, and I realize there's been some version of a Batman or Spiderman or Superman franchise since I was a boy, since before I was a boy. —
Clark Gregg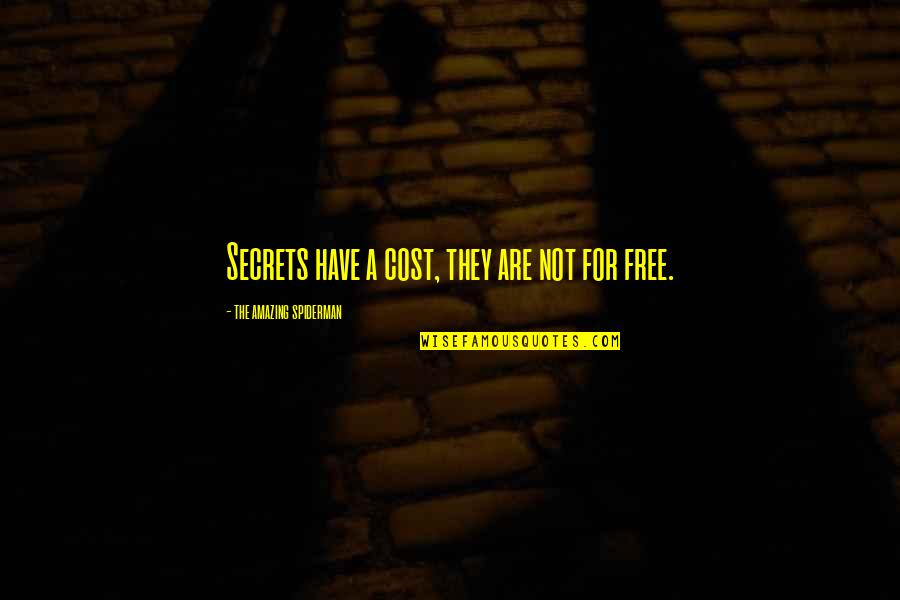 Secrets have a cost, they are not for free. —
The Amazing Spiderman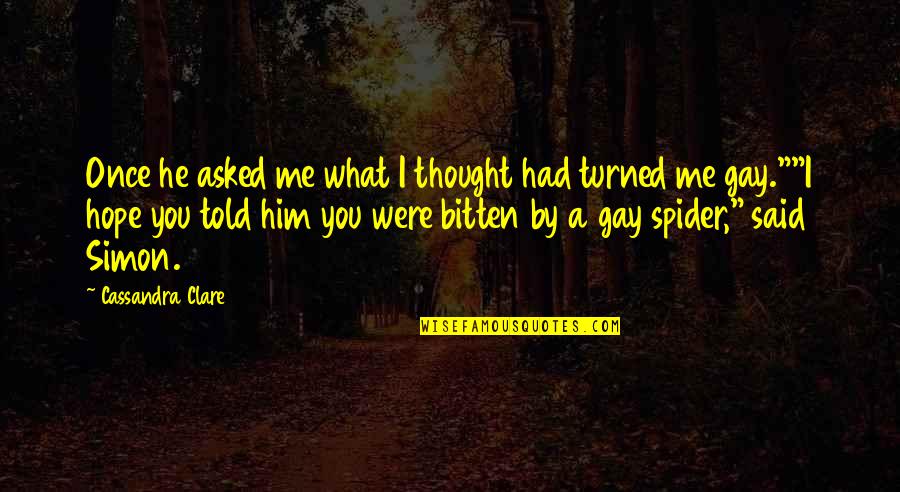 Once he asked me what I thought had turned me gay."
"I hope you told him you were bitten by a gay spider," said Simon. —
Cassandra Clare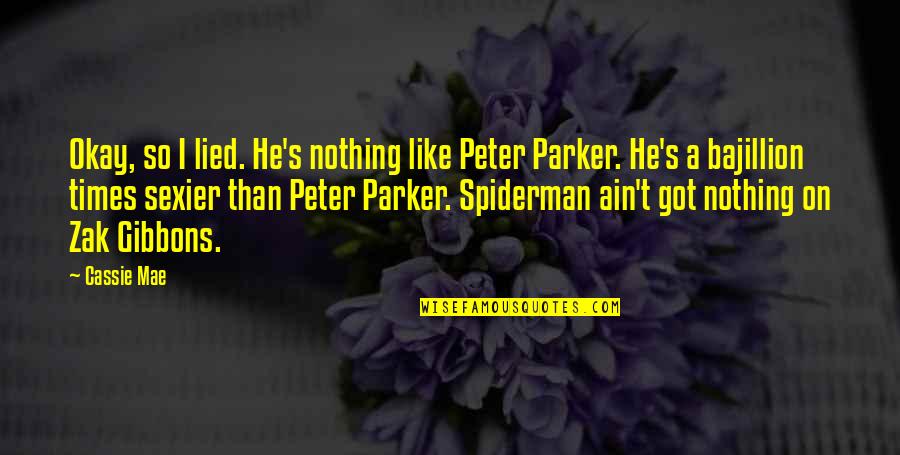 Okay, so I lied. He's nothing like Peter Parker. He's a bajillion times sexier than Peter Parker. Spiderman ain't got nothing on Zak Gibbons. —
Cassie Mae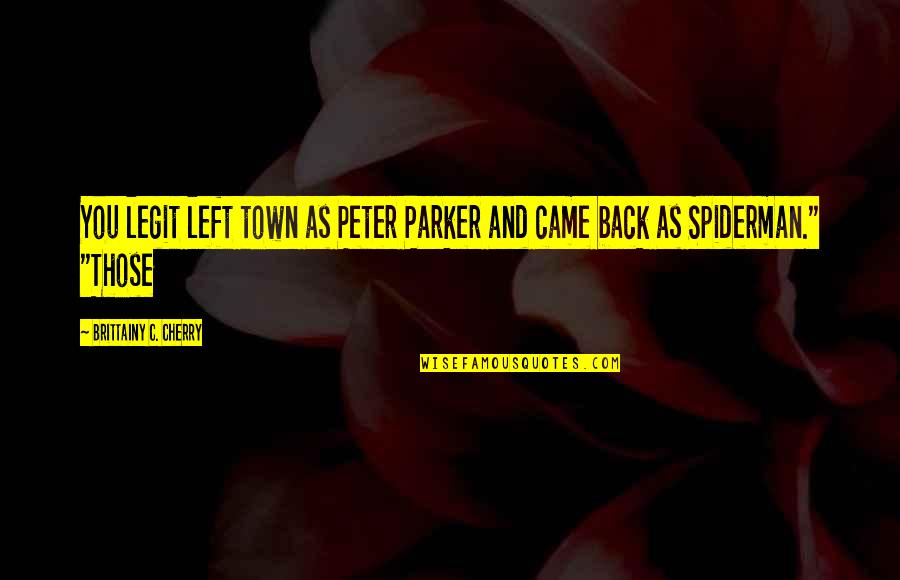 You legit left town as Peter Parker and came back as Spiderman." "Those —
Brittainy C. Cherry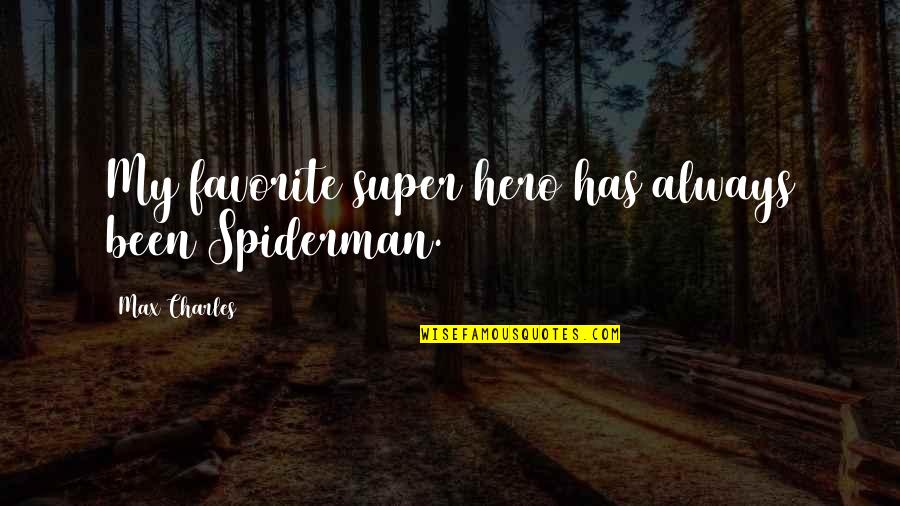 My favorite super hero has always been Spiderman. —
Max Charles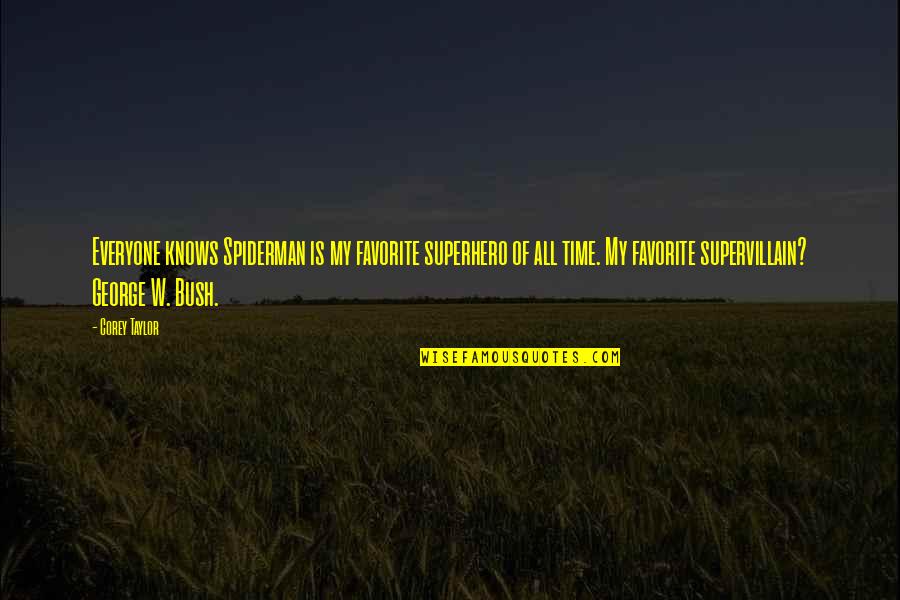 Everyone knows Spiderman is my favorite superhero of all time. My favorite supervillain? George W. Bush. —
Corey Taylor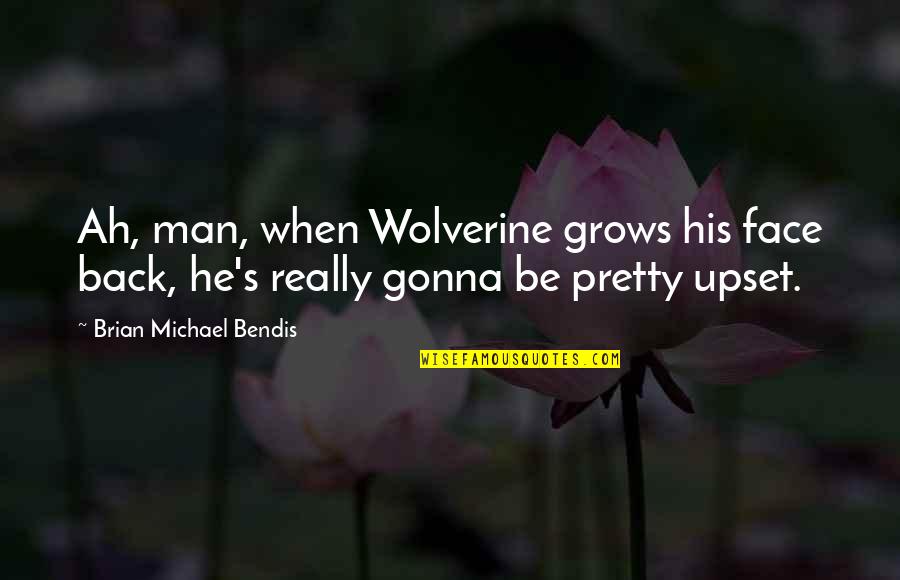 Ah, man, when Wolverine grows his face back, he's really gonna be pretty upset. —
Brian Michael Bendis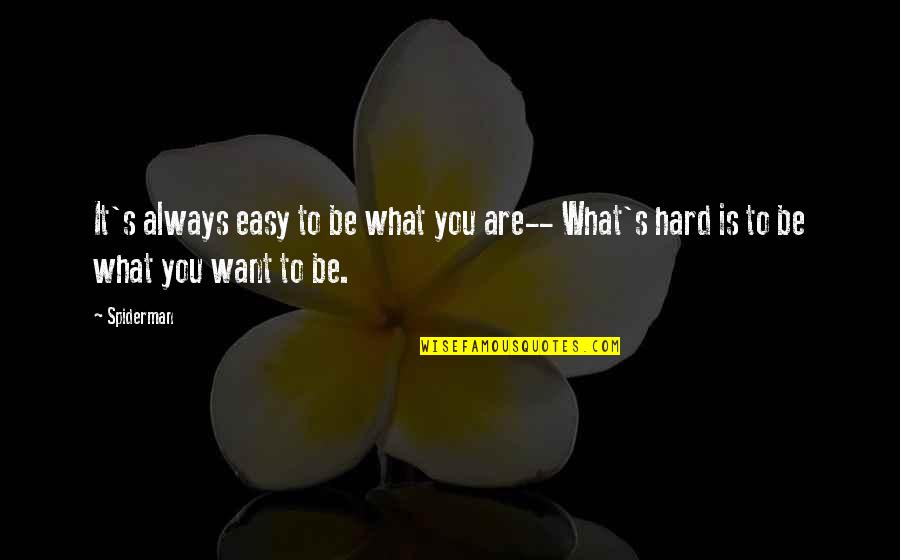 It's always easy to be what you are-- What's hard is to be what you want to be. —
Spiderman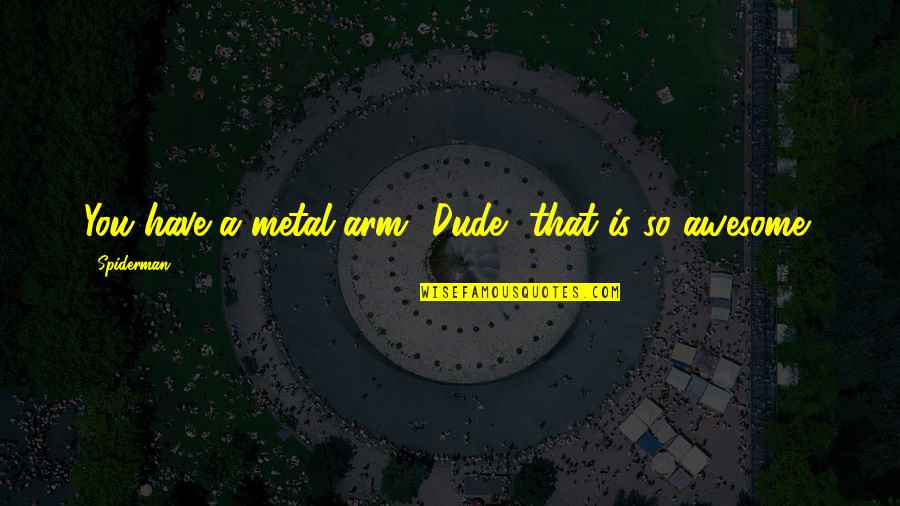 You have a metal arm? Dude, that is so awesome! —
Spiderman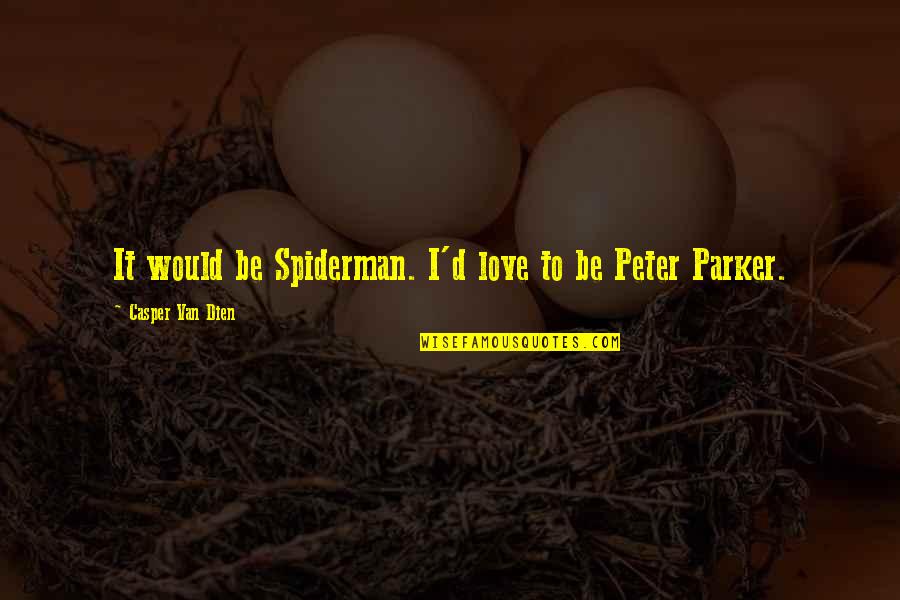 It would be Spiderman. I'd love to be Peter Parker. —
Casper Van Dien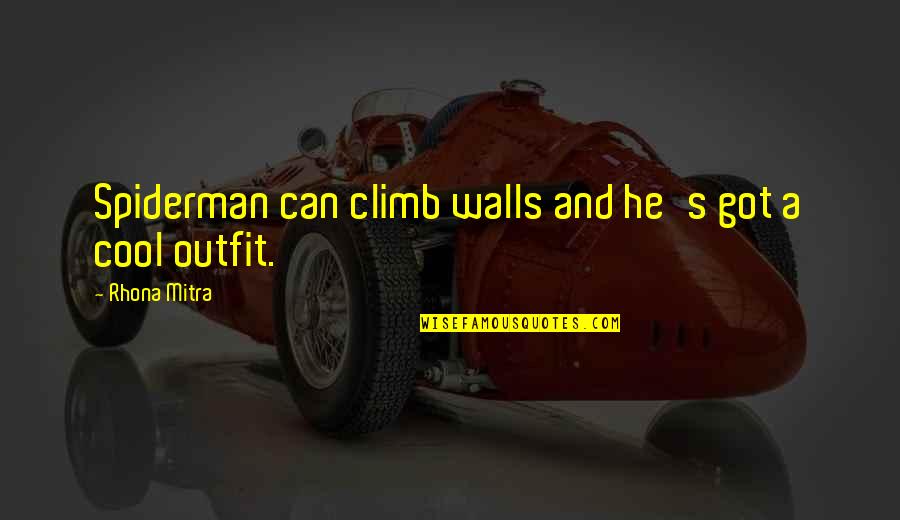 Spiderman can climb walls and he's got a cool outfit. —
Rhona Mitra