Sometimes Life's Just Hard Quotes
Collection of top 40 famous quotes about Sometimes Life's Just Hard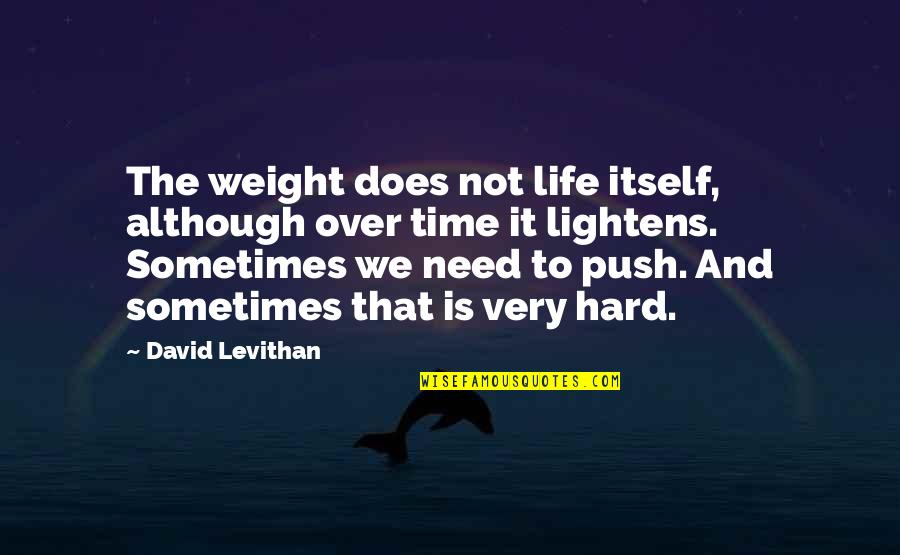 The weight does not life itself, although over time it lightens. Sometimes we need to push. And sometimes that is very hard.
—
David Levithan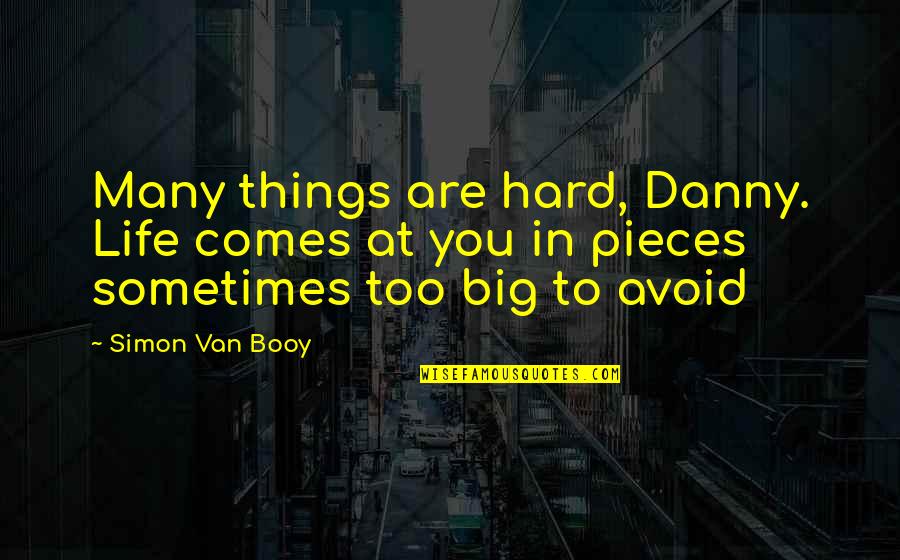 Many things are hard, Danny. Life comes at you in pieces sometimes too big to avoid
—
Simon Van Booy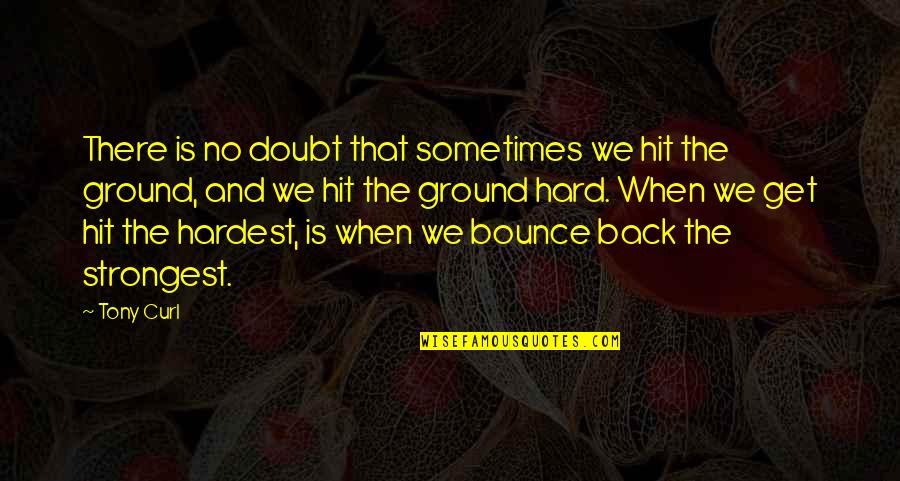 There is no doubt that sometimes we hit the ground, and we hit the ground hard. When we get hit the hardest, is when we bounce back the strongest.
—
Tony Curl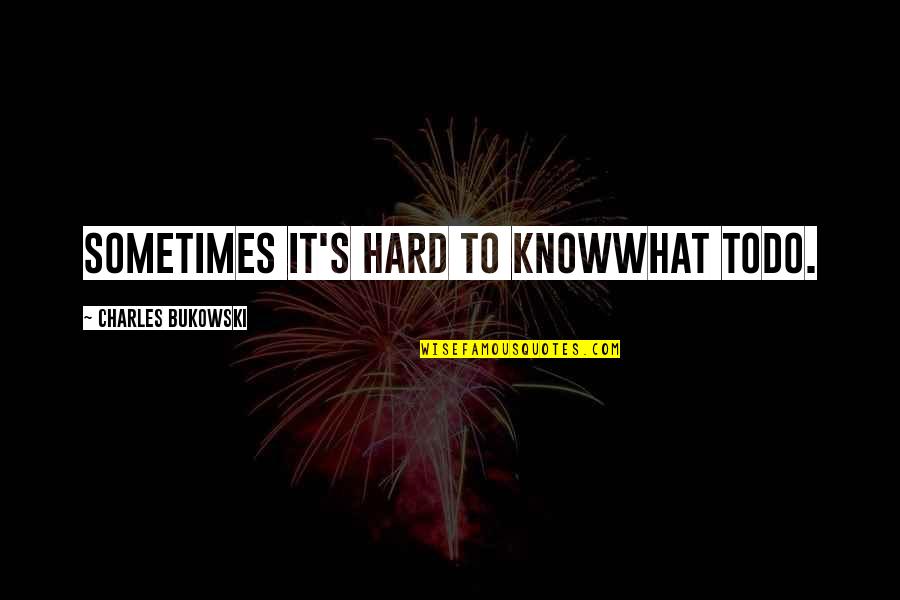 sometimes it's hard to know
what to
do.
—
Charles Bukowski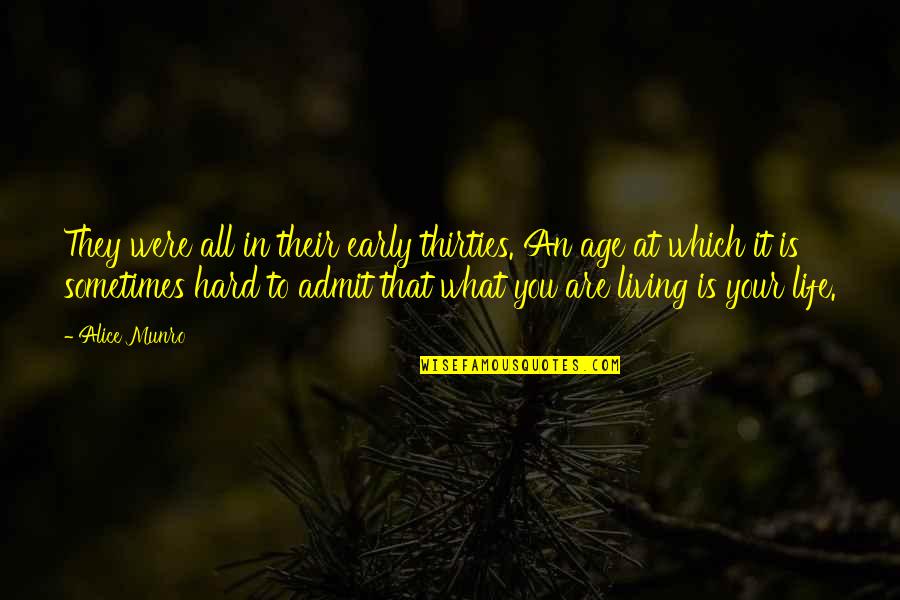 They were all in their early thirties. An age at which it is sometimes hard to admit that what you are living is your life.
—
Alice Munro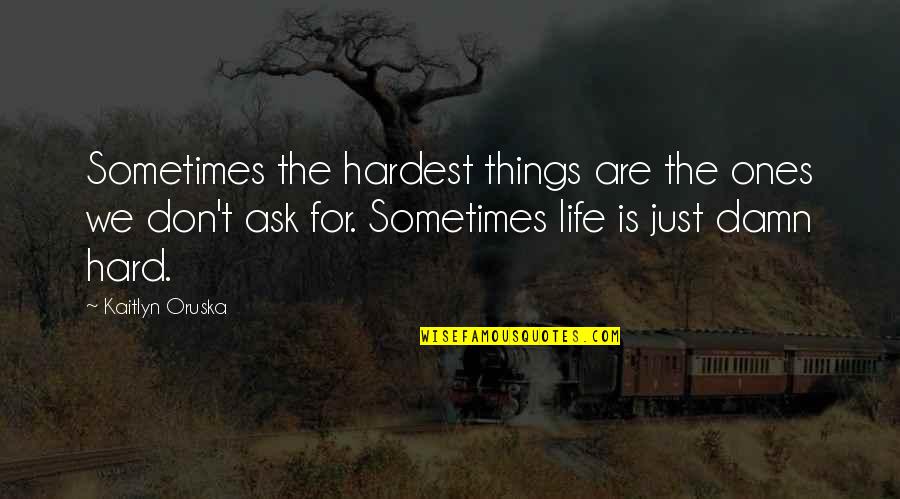 Sometimes the hardest things are the ones we don't ask for. Sometimes life is just damn hard.
—
Kaitlyn Oruska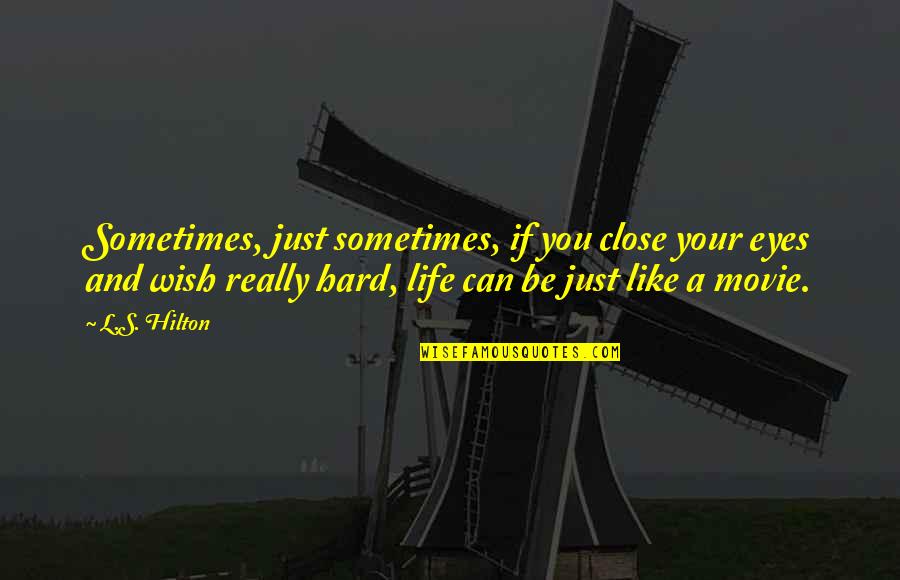 Sometimes, just sometimes, if you close your eyes and wish really hard, life can be just like a movie. —
L.S. Hilton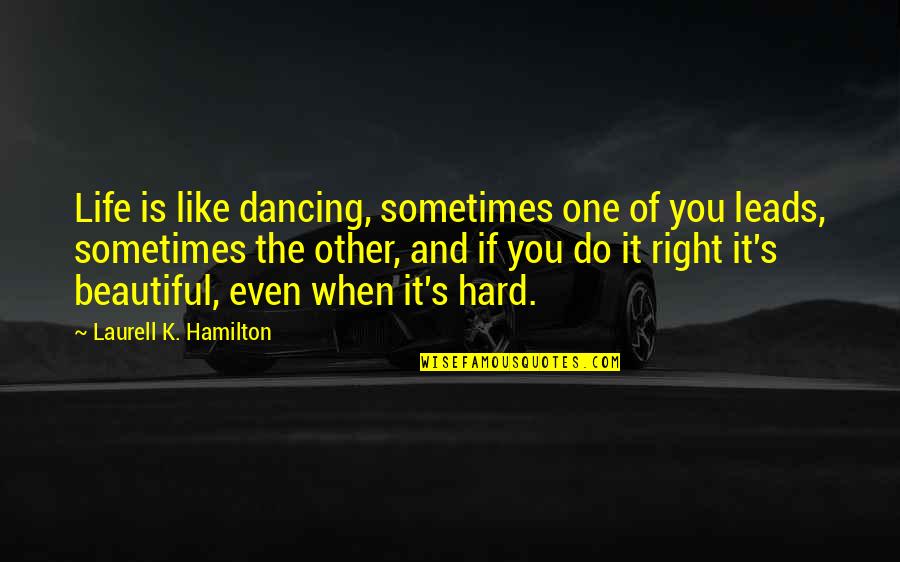 Life is like dancing, sometimes one of you leads, sometimes the other, and if you do it right it's beautiful, even when it's hard. —
Laurell K. Hamilton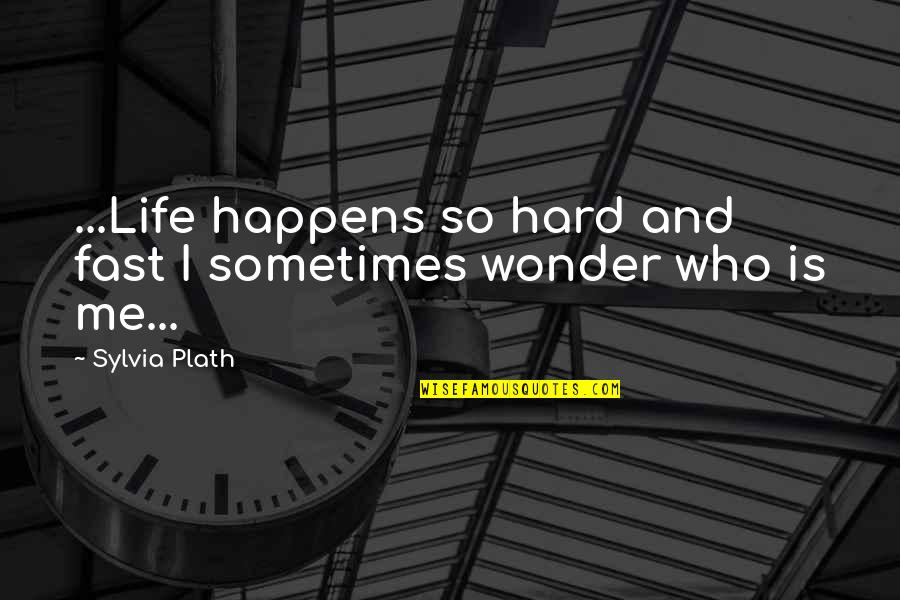 ...Life happens so hard and fast I sometimes wonder who is me... —
Sylvia Plath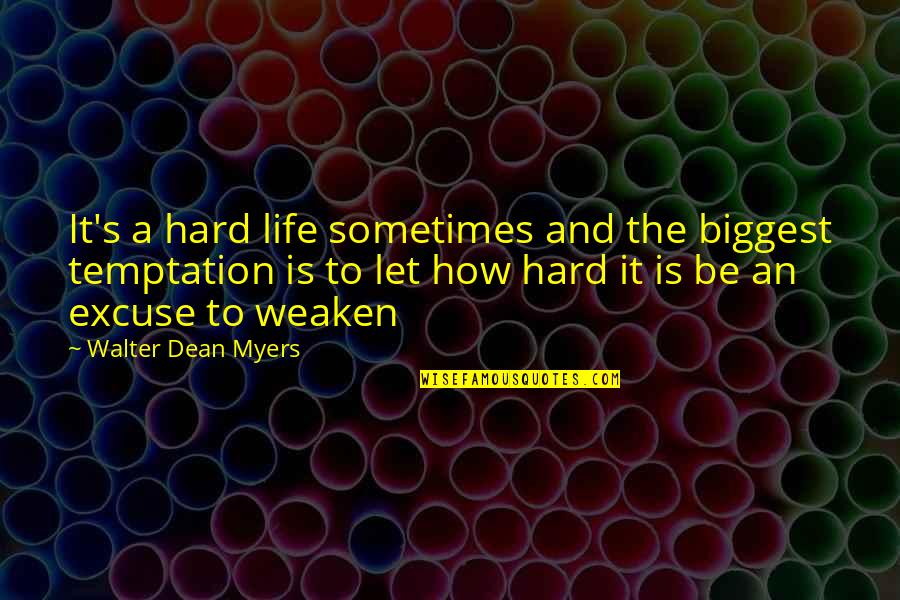 It's a hard life sometimes and the biggest temptation is to let how hard it is be an excuse to weaken —
Walter Dean Myers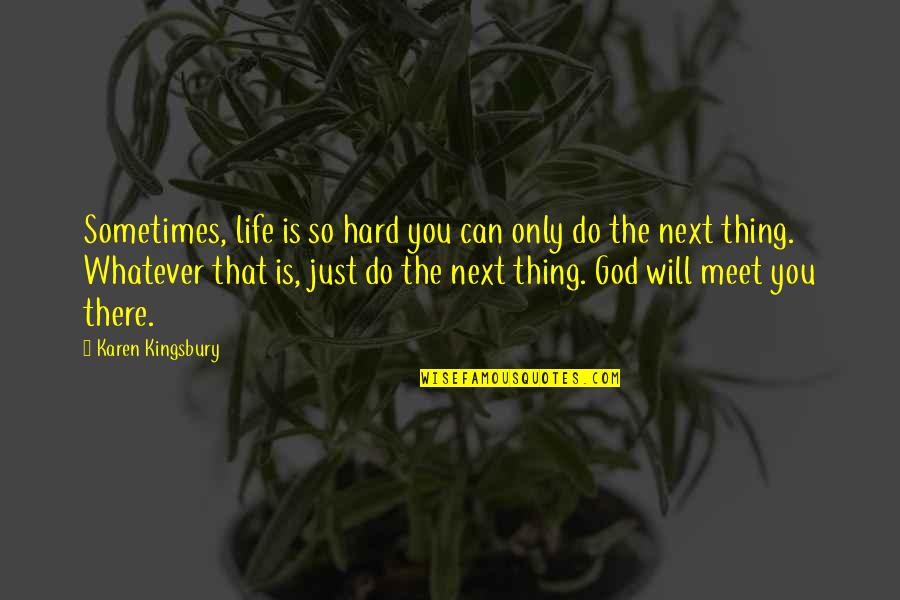 Sometimes, life is so hard you can only do the next thing. Whatever that is, just do the next thing. God will meet you there. —
Karen Kingsbury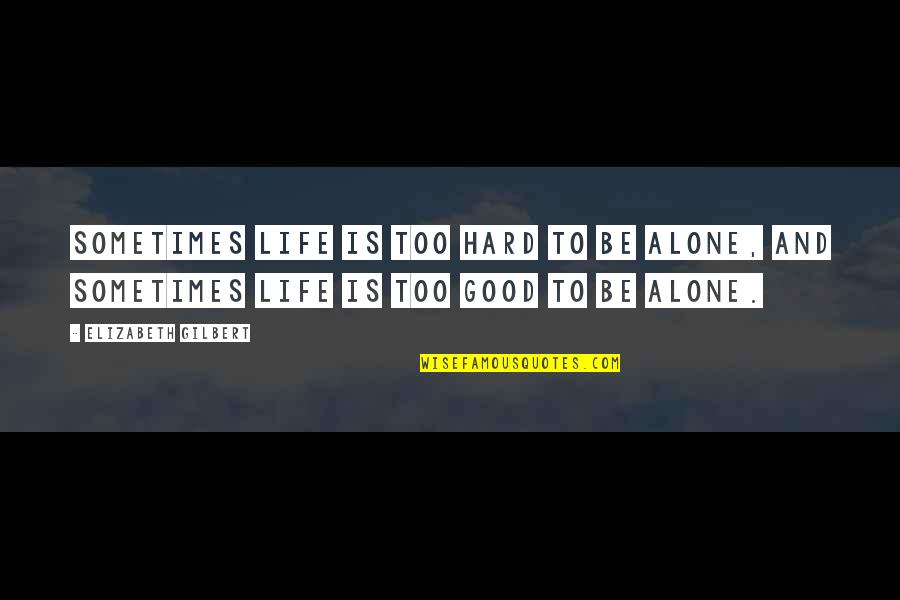 Sometimes life is too hard to be alone, and sometimes life is too good to be alone. —
Elizabeth Gilbert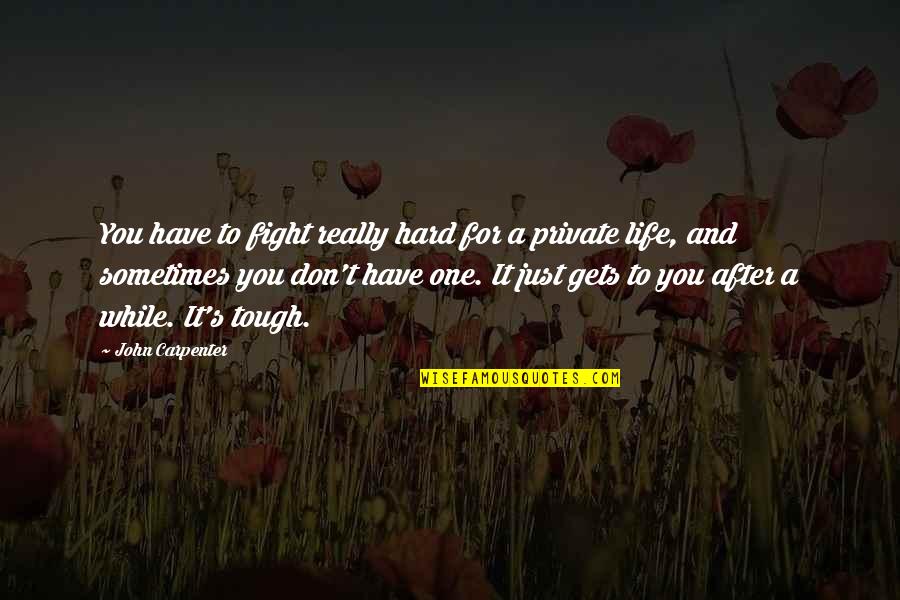 You have to fight really hard for a private life, and sometimes you don't have one. It just gets to you after a while. It's tough. —
John Carpenter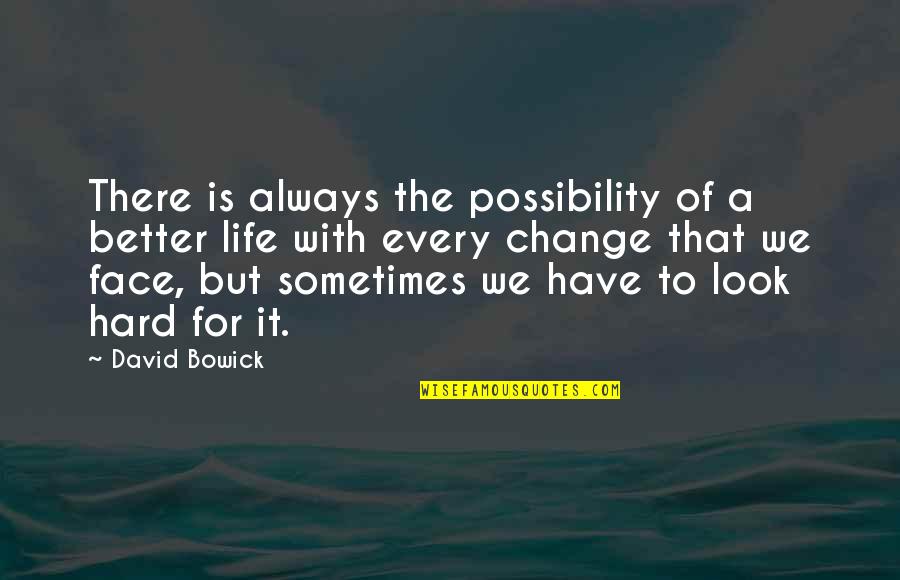 There is always the possibility of a better life with every change that we face, but sometimes we have to look hard for it. —
David Bowick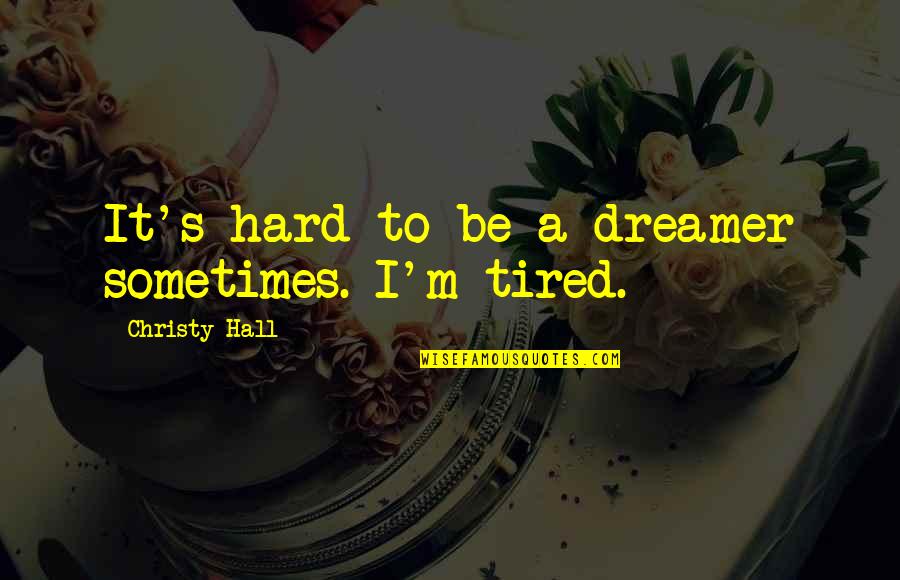 It's hard to be a dreamer sometimes. I'm tired. —
Christy Hall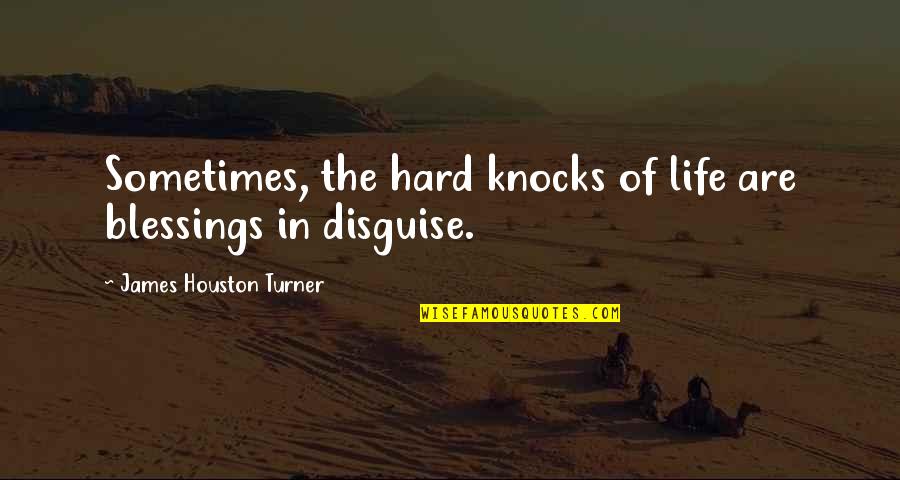 Sometimes, the hard knocks of life are blessings in disguise. —
James Houston Turner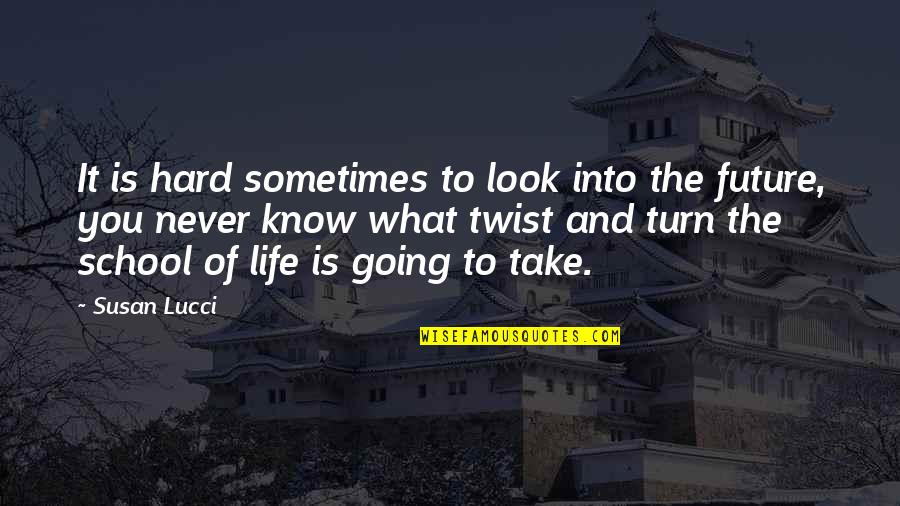 It is hard sometimes to look into the future, you never know what twist and turn the school of life is going to take. —
Susan Lucci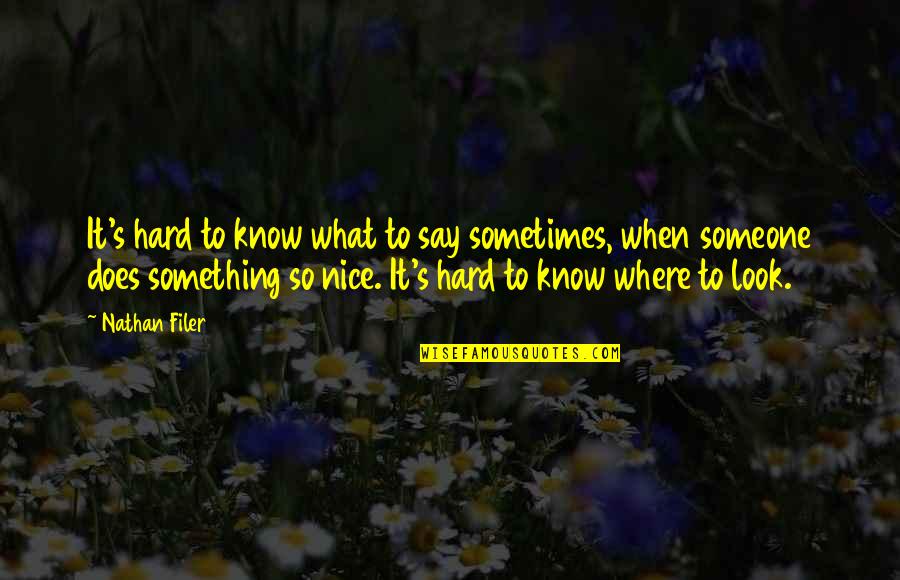 It's hard to know what to say sometimes, when someone does something so nice. It's hard to know where to look. —
Nathan Filer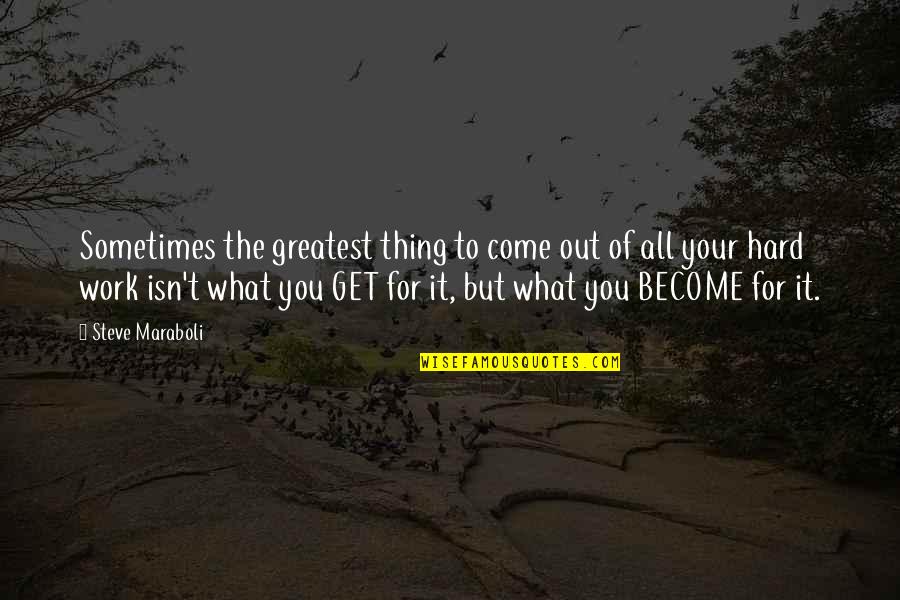 Sometimes the greatest thing to come out of all your hard work isn't what you GET for it, but what you BECOME for it. —
Steve Maraboli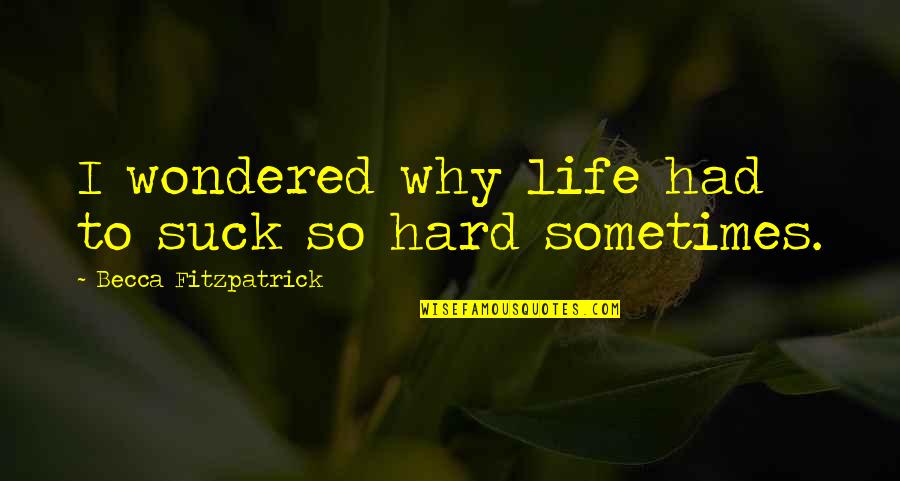 I wondered why life had to suck so hard sometimes. —
Becca Fitzpatrick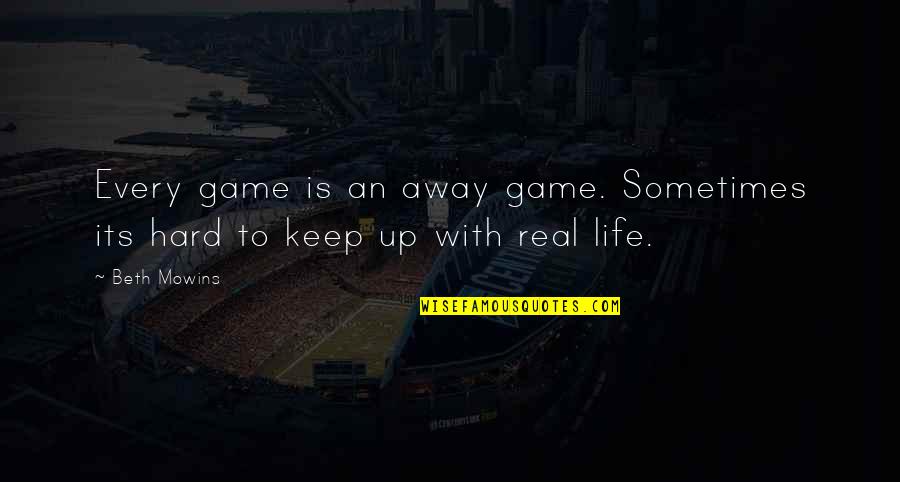 Every game is an away game. Sometimes its hard to keep up with real life. —
Beth Mowins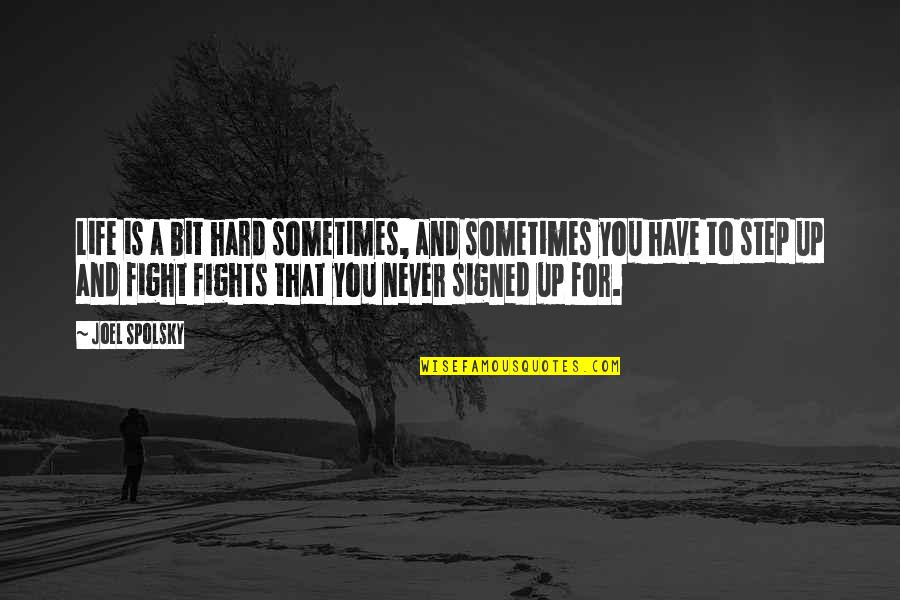 Life is a bit hard sometimes, and sometimes you have to step up and fight fights that you never signed up for. —
Joel Spolsky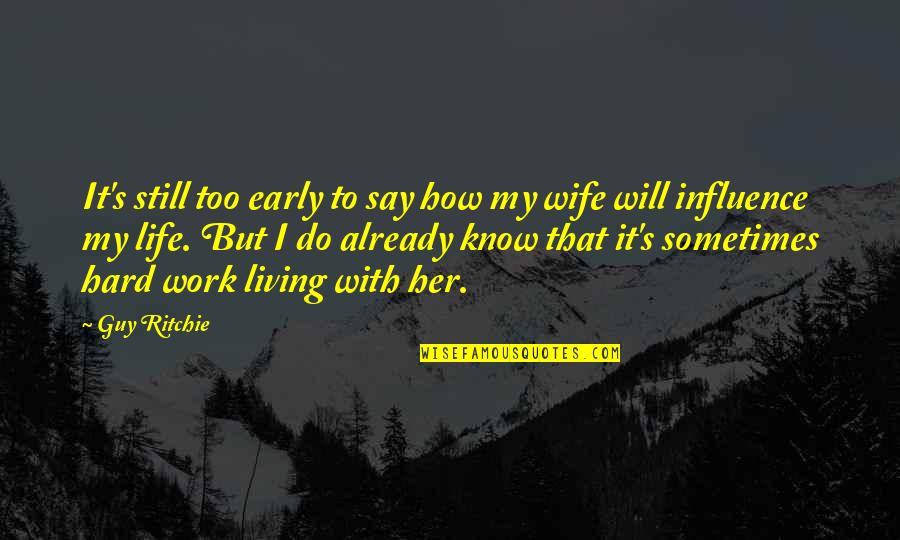 It's still too early to say how my wife will influence my life. But I do already know that it's sometimes hard work living with her. —
Guy Ritchie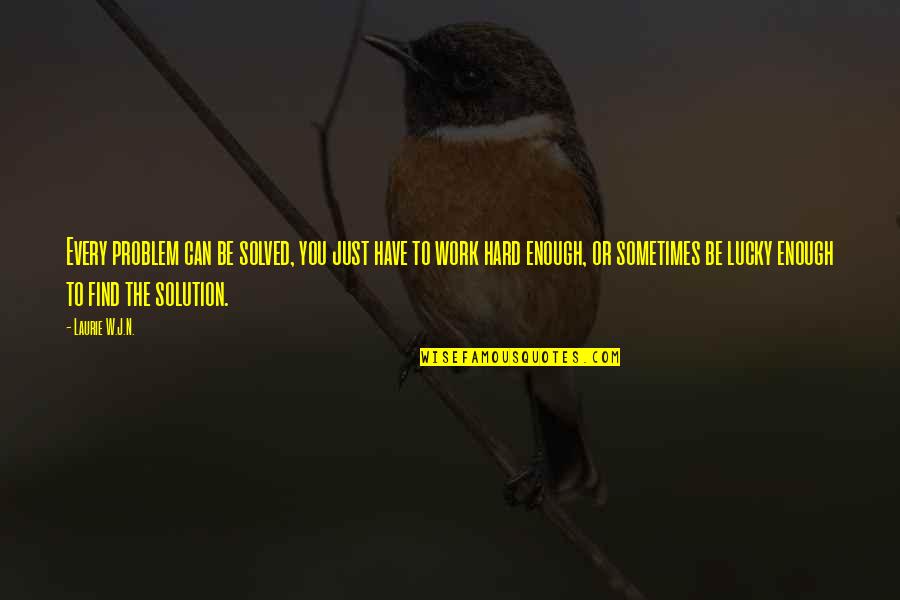 Every problem can be solved, you just have to work hard enough, or sometimes be lucky enough to find the solution. —
Laurie W.J.N.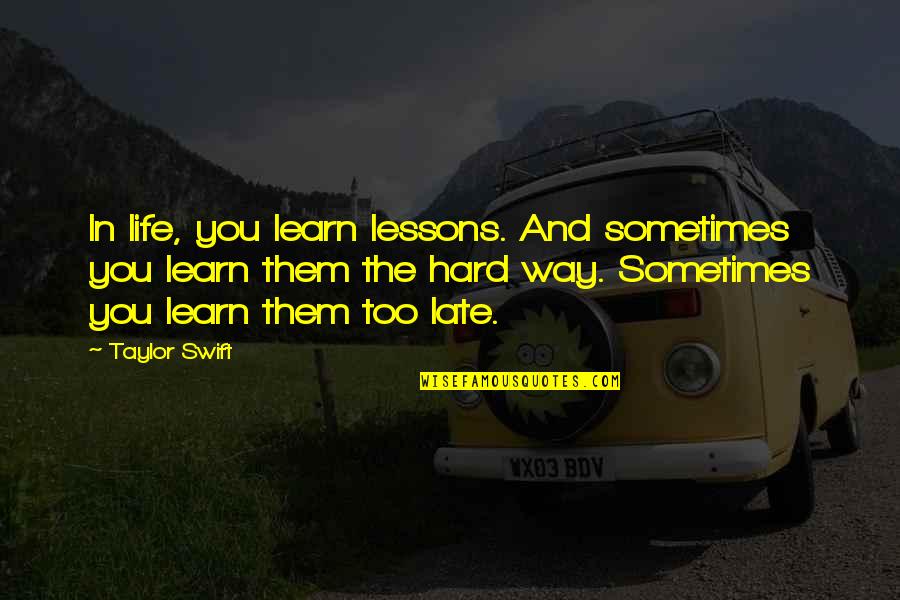 In life, you learn lessons. And sometimes you learn them the hard way. Sometimes you learn them too late. —
Taylor Swift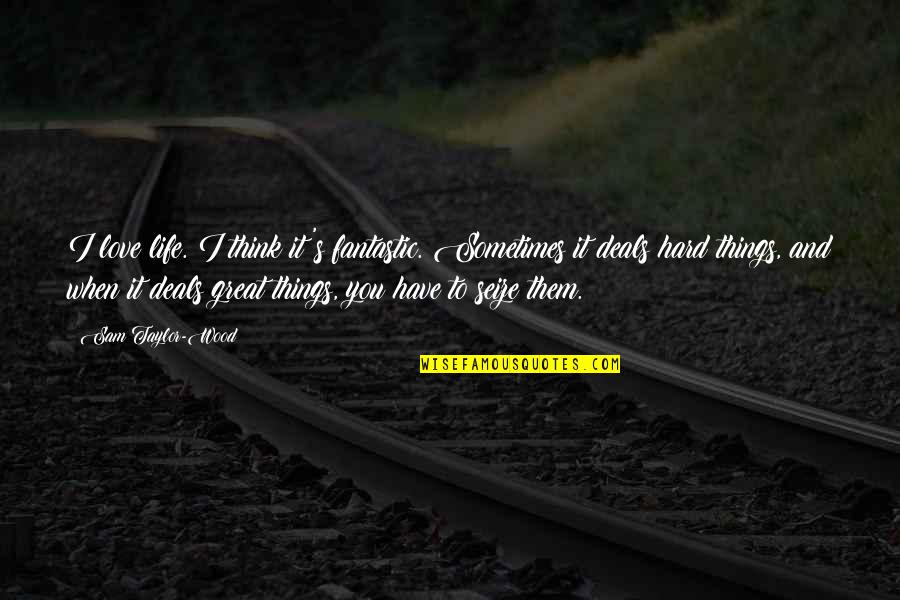 I love life. I think it's fantastic. Sometimes it deals hard things, and when it deals great things, you have to seize them. —
Sam Taylor-Wood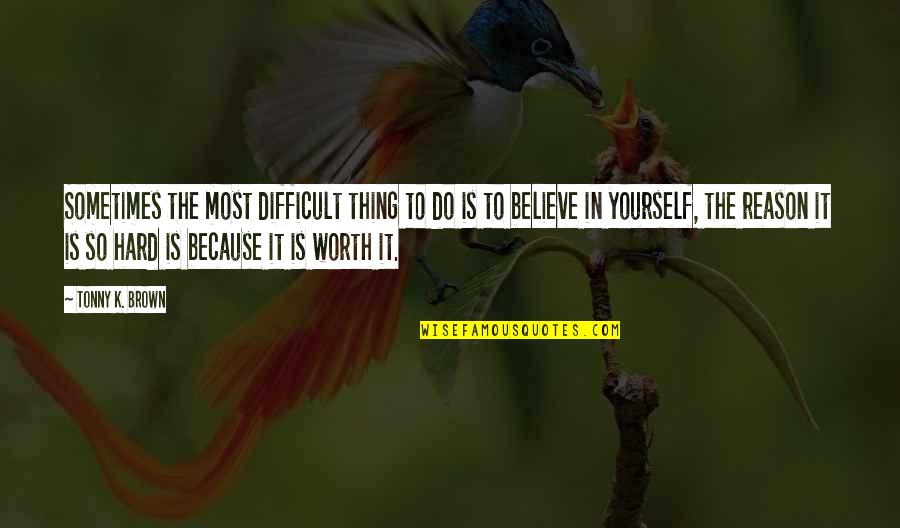 Sometimes the most difficult thing to do is to believe in yourself, the reason it is so hard is because it is worth it. —
Tonny K. Brown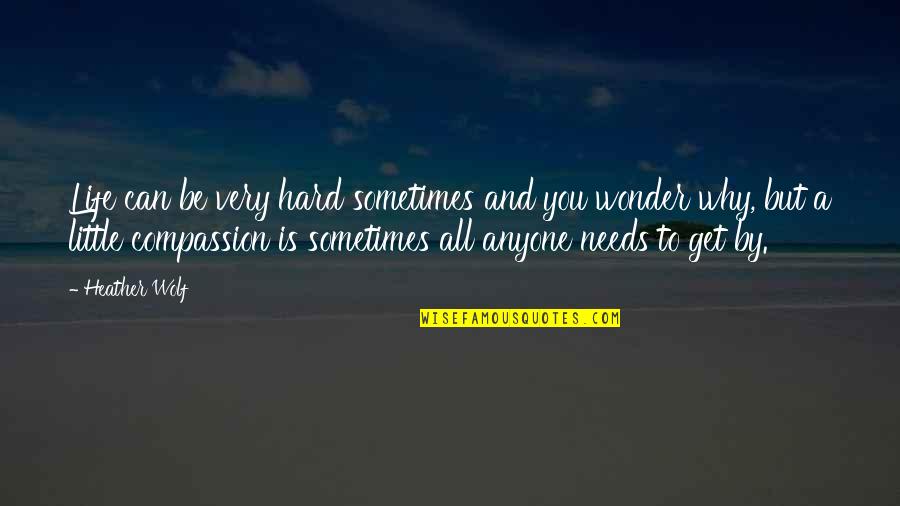 Life can be very hard sometimes and you wonder why, but a little compassion is sometimes all anyone needs to get by. —
Heather Wolf
Life is difficult, you know. It's bloody hard telling the truth all the time. Sometimes it's impossible. —
Mark Haddon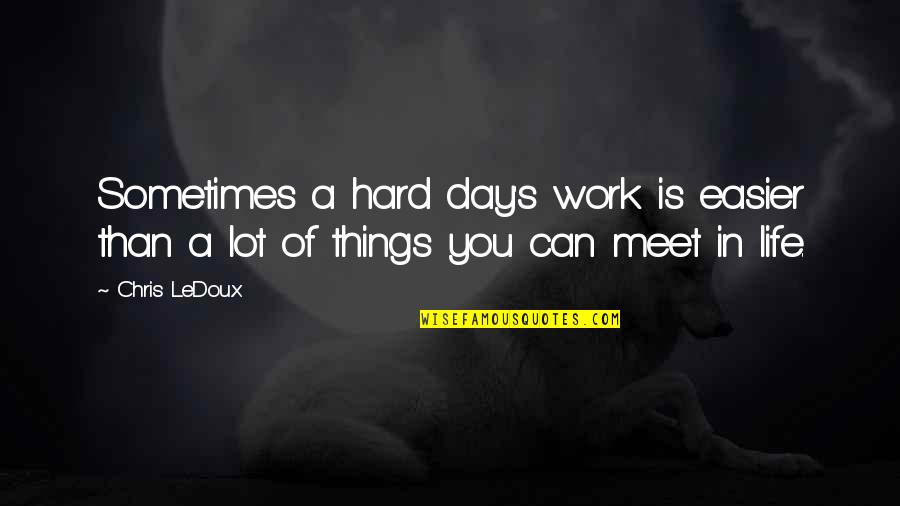 Sometimes a hard day's work is easier than a lot of things you can meet in life. —
Chris LeDoux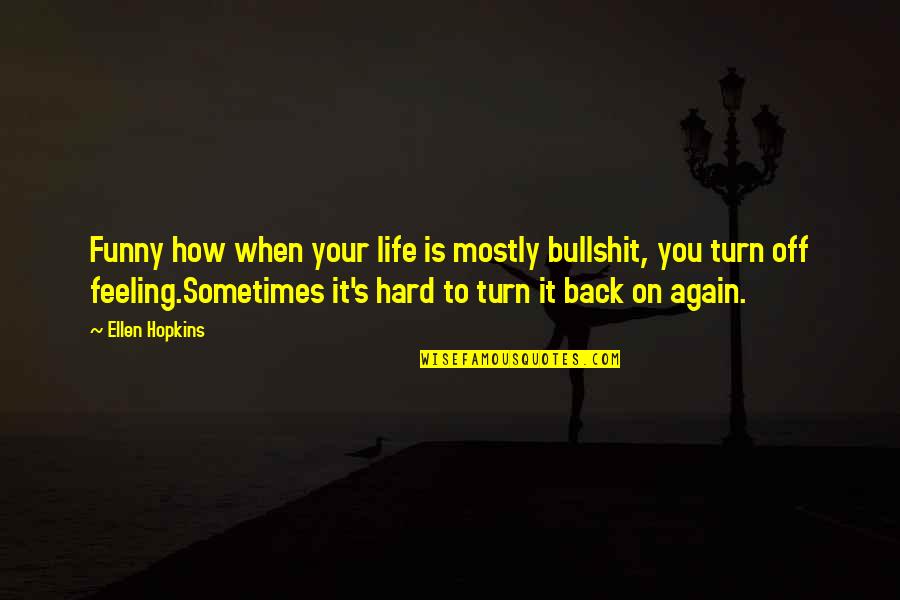 Funny how when your life is mostly bullshit, you turn off feeling.
Sometimes it's hard to turn it back on again. —
Ellen Hopkins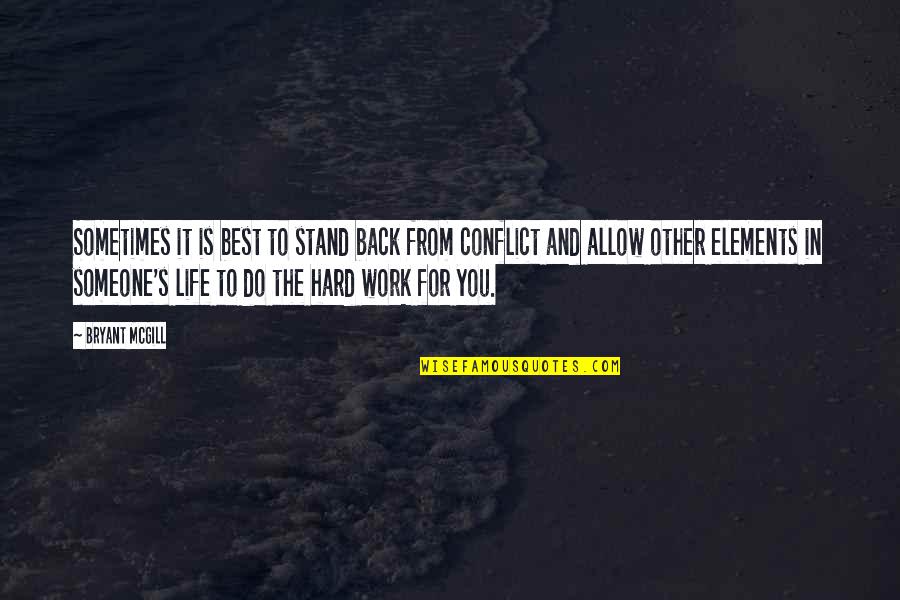 Sometimes it is best to stand back from conflict and allow other elements in someone's life to do the hard work for you. —
Bryant McGill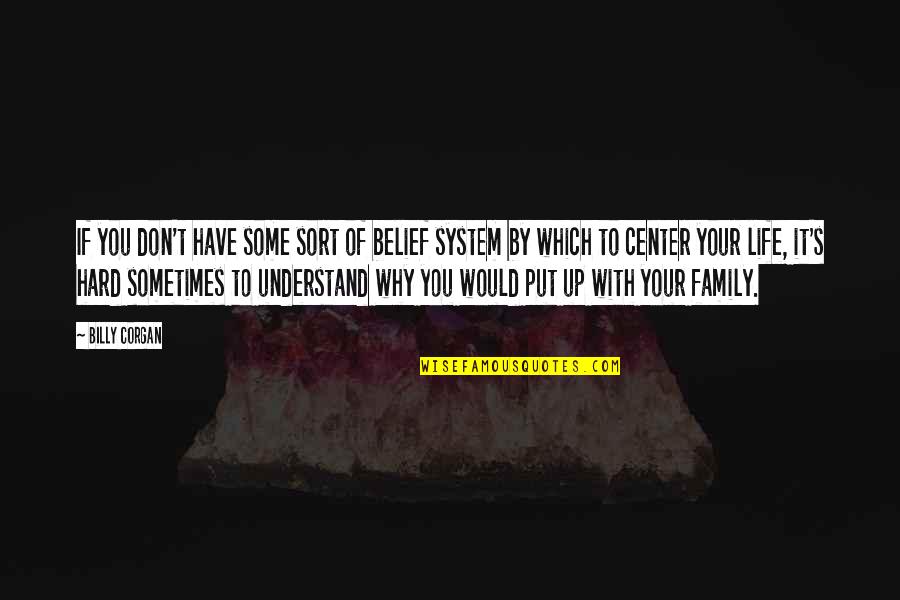 If you don't have some sort of belief system by which to center your life, it's hard sometimes to understand why you would put up with your family. —
Billy Corgan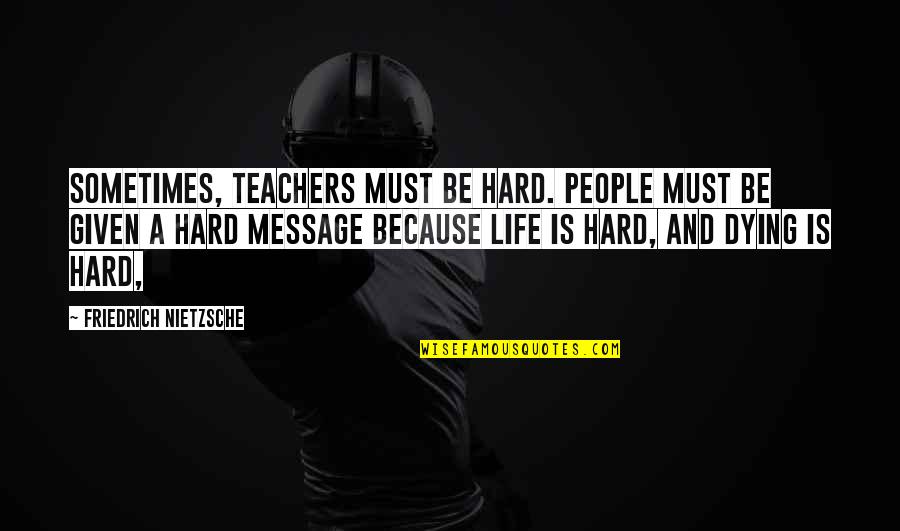 Sometimes, teachers must be hard. People must be given a hard message because life is hard, and dying is hard, —
Friedrich Nietzsche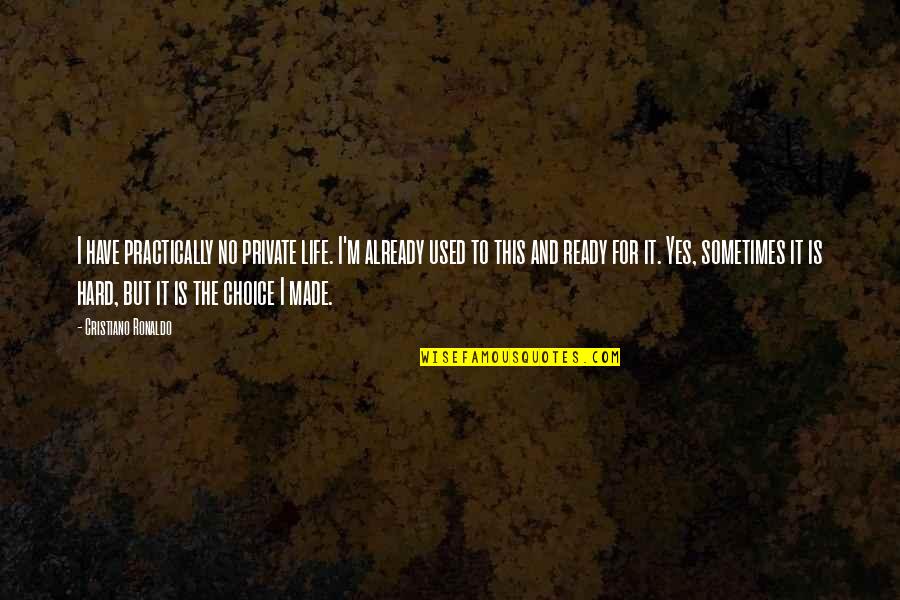 I have practically no private life. I'm already used to this and ready for it. Yes, sometimes it is hard, but it is the choice I made. —
Cristiano Ronaldo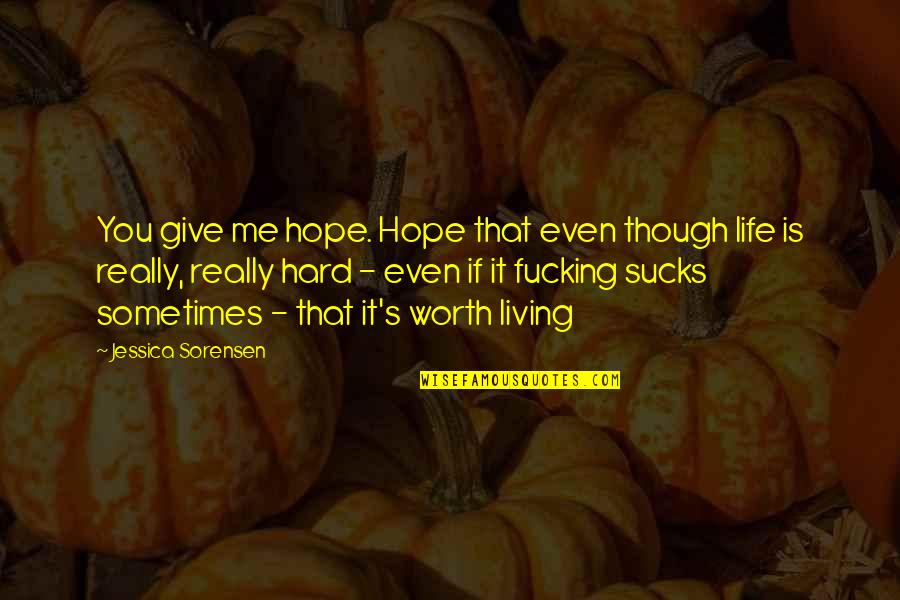 You give me hope. Hope that even though life is really, really hard - even if it fucking sucks sometimes - that it's worth living —
Jessica Sorensen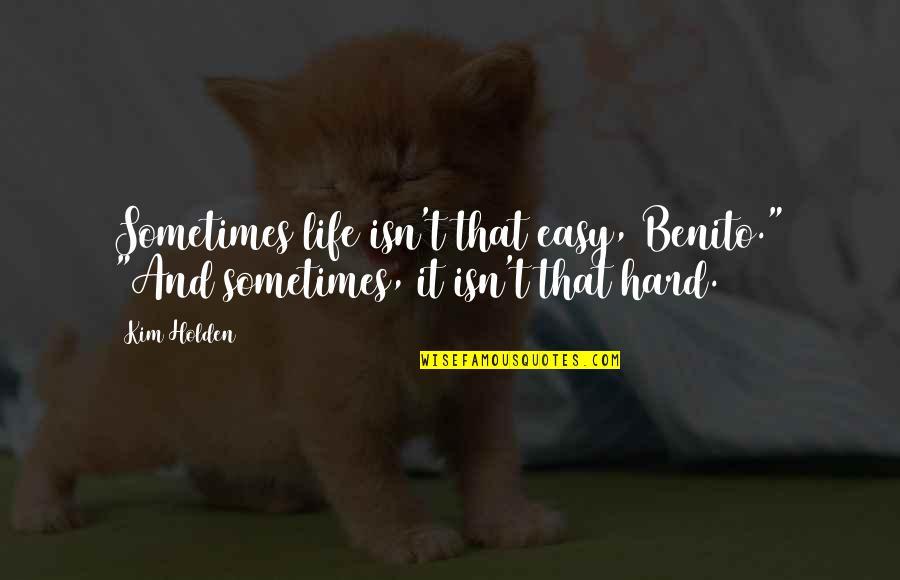 Sometimes life isn't that easy, Benito." "And sometimes, it isn't that hard. —
Kim Holden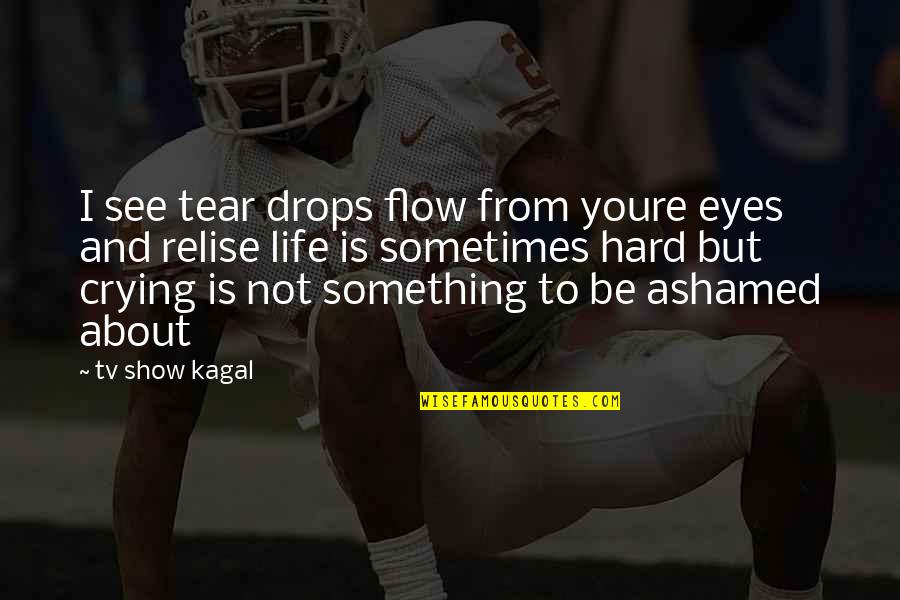 I see tear drops flow from youre eyes and relise life is sometimes hard but crying is not something to be ashamed about —
Tv Show Kagal