Someone To Remember You Quotes
Collection of top 40 famous quotes about Someone To Remember You
Someone To Remember You Quotes & Sayings
Happy to read and share the best inspirational Someone To Remember You quotes, sayings and quotations on Wise Famous Quotes.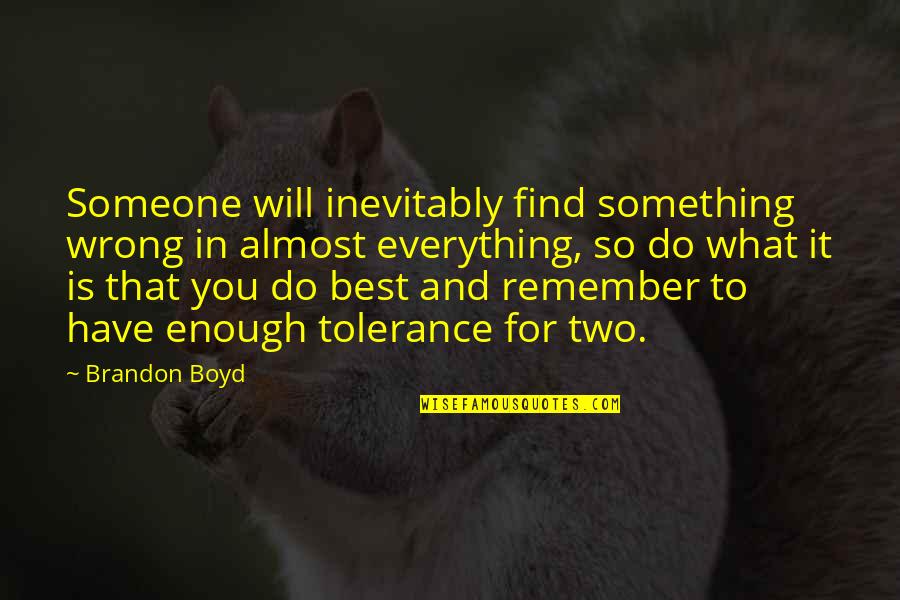 Someone will inevitably find something wrong in almost everything, so do what it is that you do best and remember to have enough tolerance for two.
—
Brandon Boyd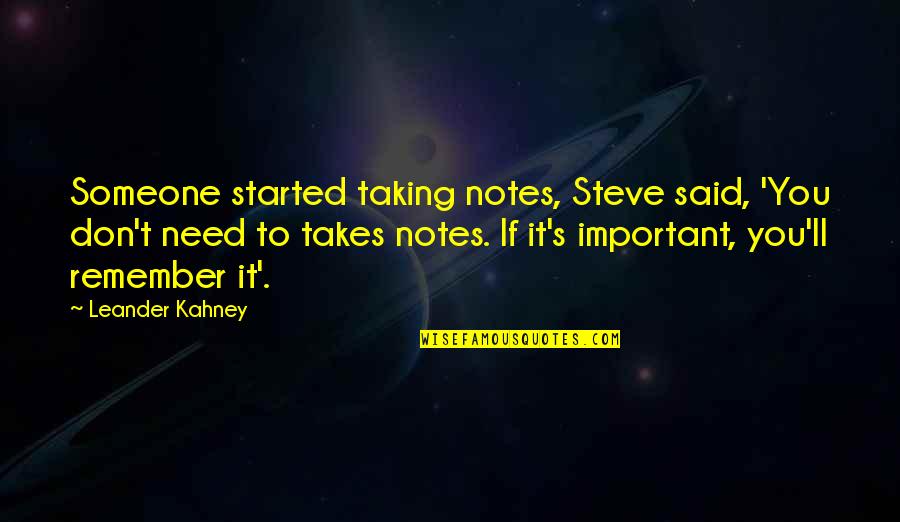 Someone started taking notes, Steve said, 'You don't need to takes notes. If it's important, you'll remember it'.
—
Leander Kahney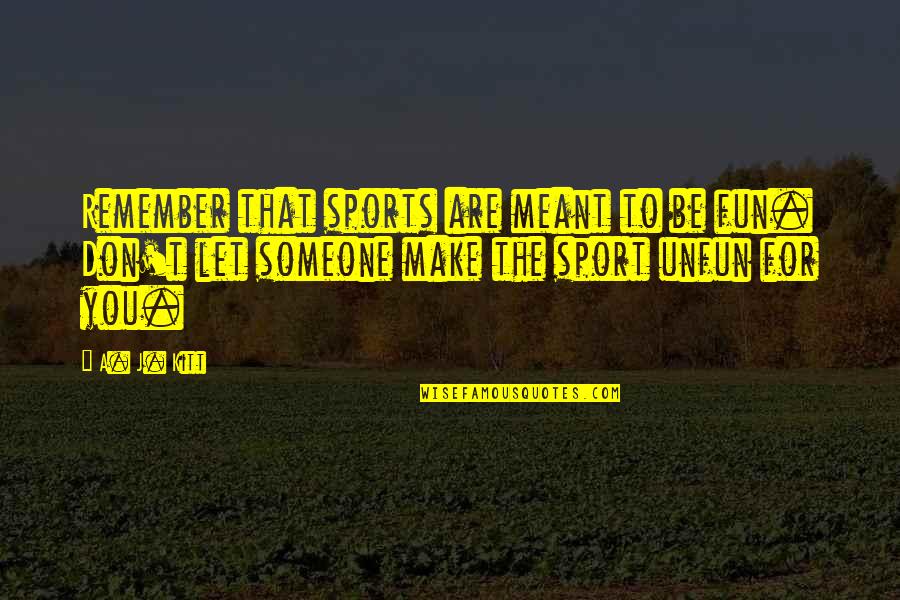 Remember that sports are meant to be fun. Don't let someone make the sport unfun for you.
—
A. J. Kitt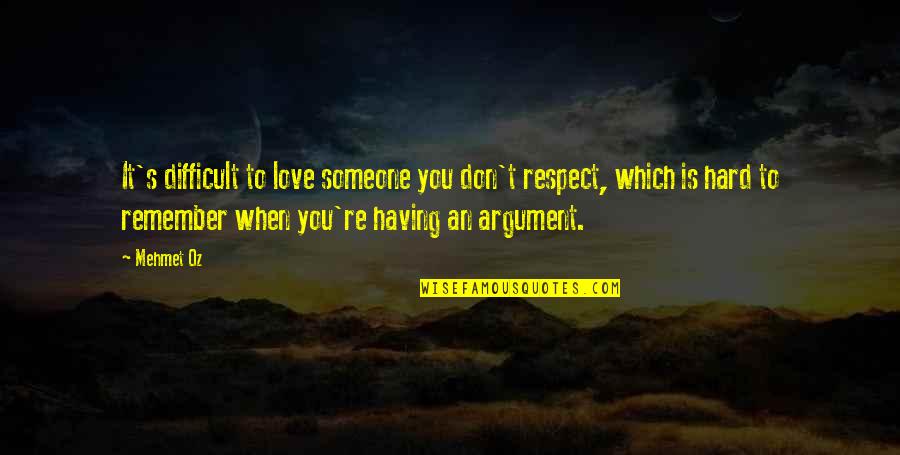 It's difficult to love someone you don't respect, which is hard to remember when you're having an argument.
—
Mehmet Oz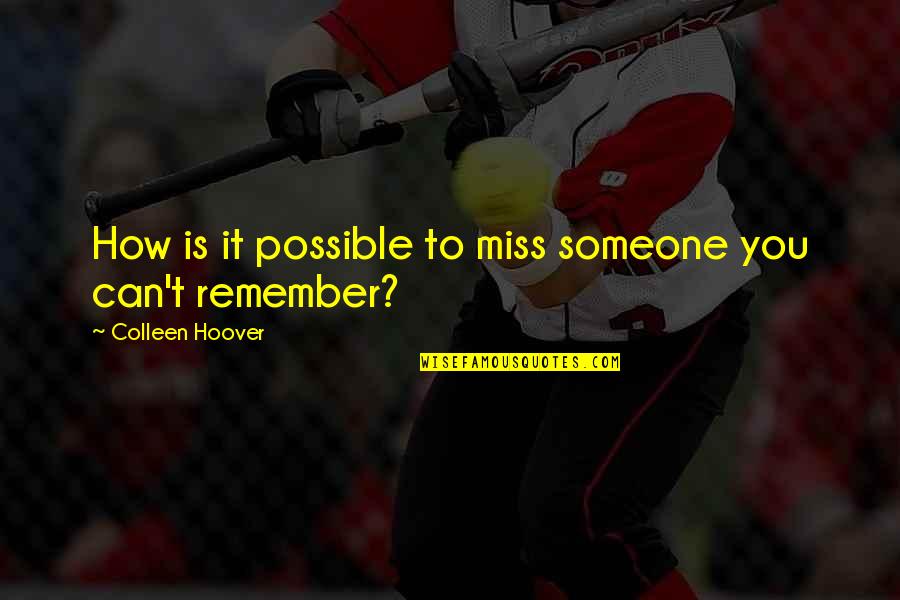 How is it possible to miss someone you can't remember?
—
Colleen Hoover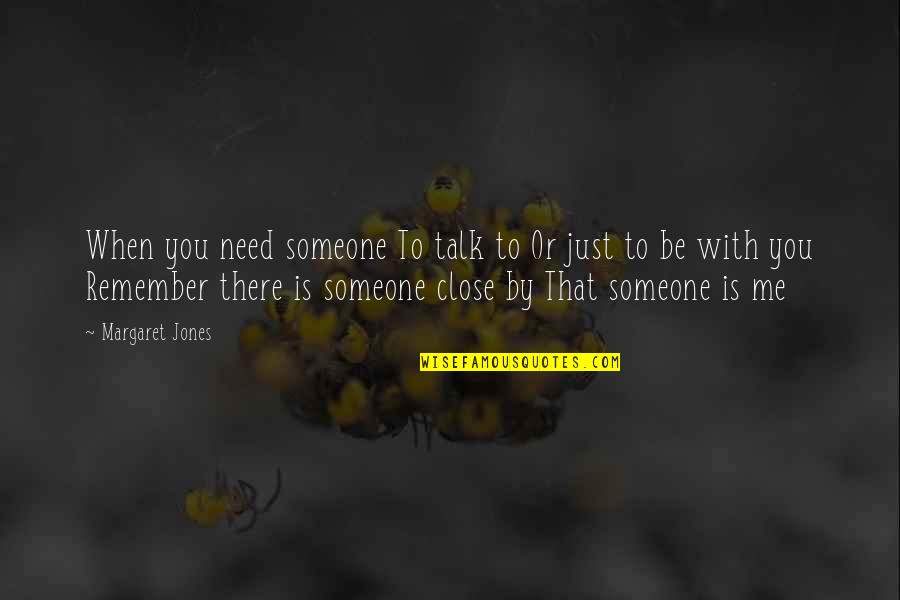 When you need someone To talk to Or just to be with you Remember there is someone close by That someone is me
—
Margaret Jones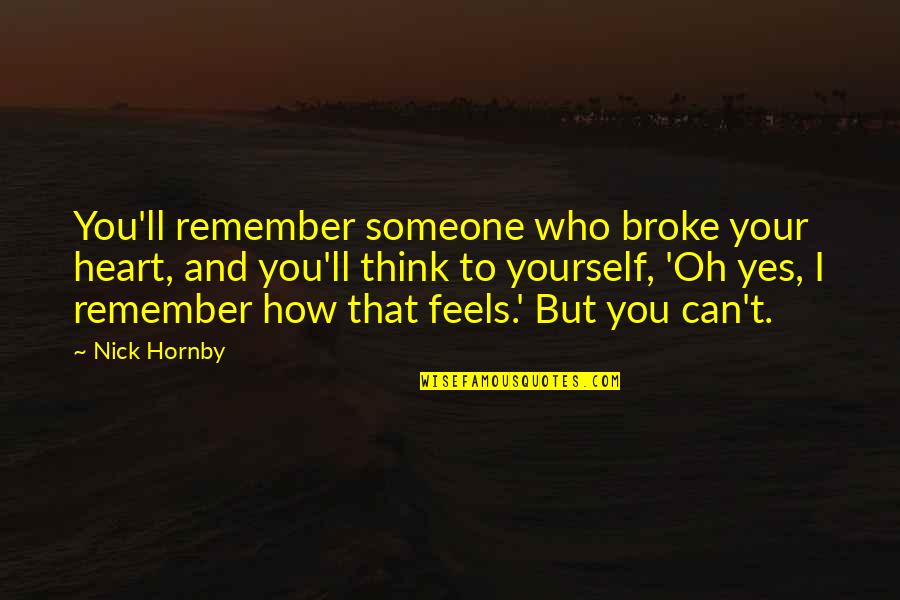 You'll remember someone who broke your heart, and you'll think to yourself, 'Oh yes, I remember how that feels.' But you can't. —
Nick Hornby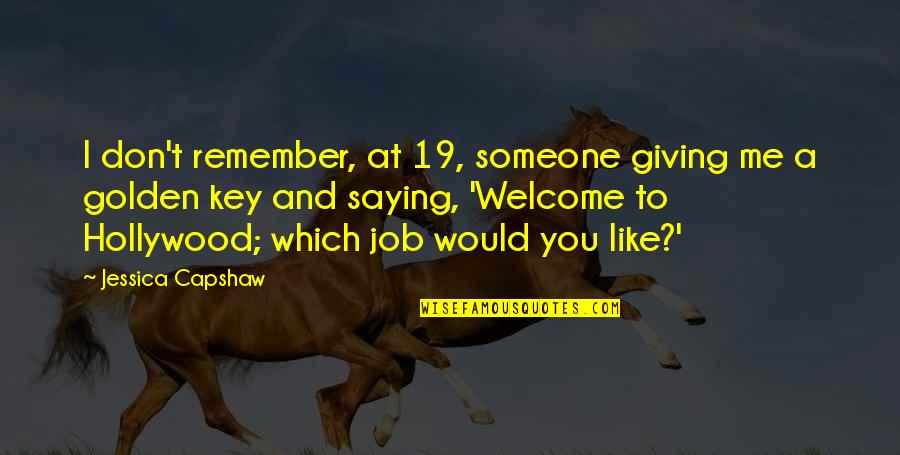 I don't remember, at 19, someone giving me a golden key and saying, 'Welcome to Hollywood; which job would you like?' —
Jessica Capshaw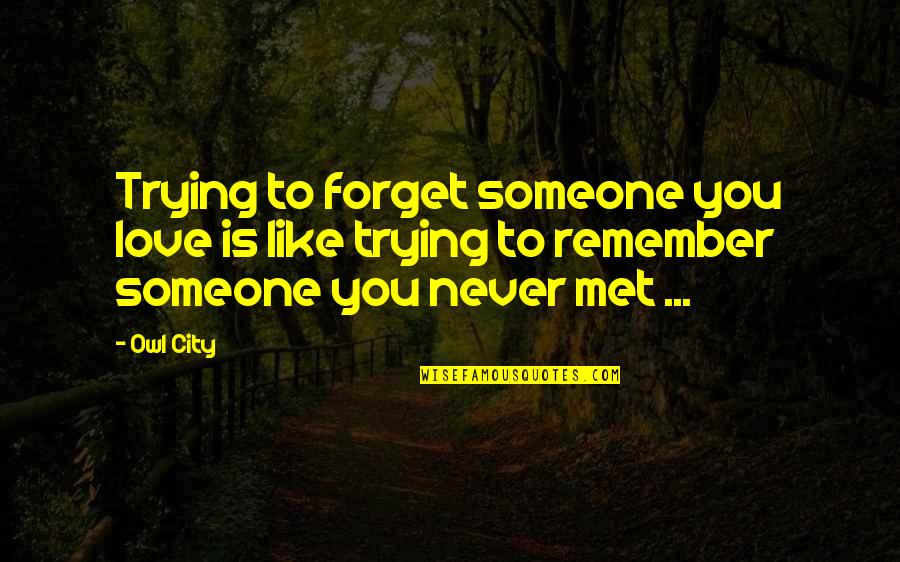 Trying to forget someone you love is like trying to remember someone you never met ... <3 —
Owl City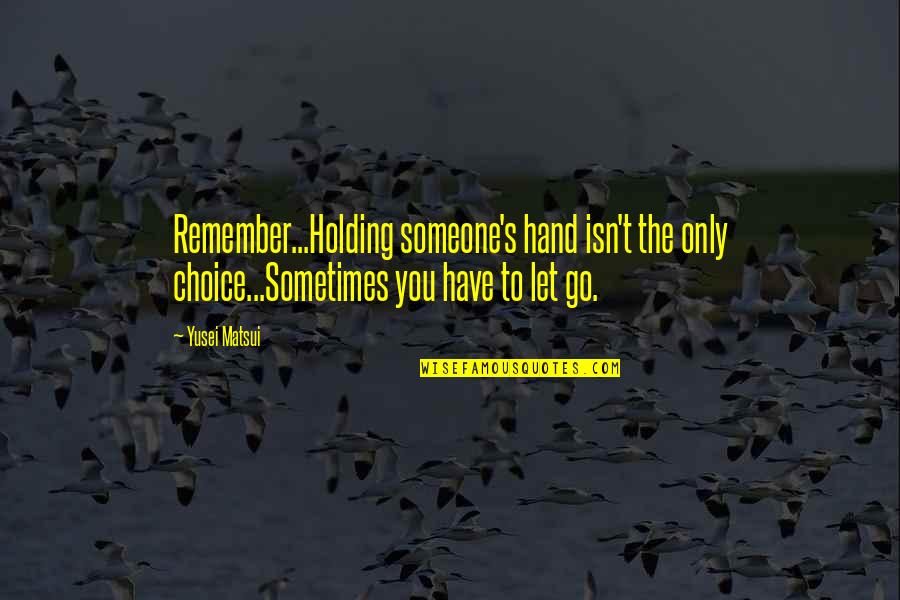 Remember...Holding someone's hand isn't the only choice...Sometimes you have to let go. —
Yusei Matsui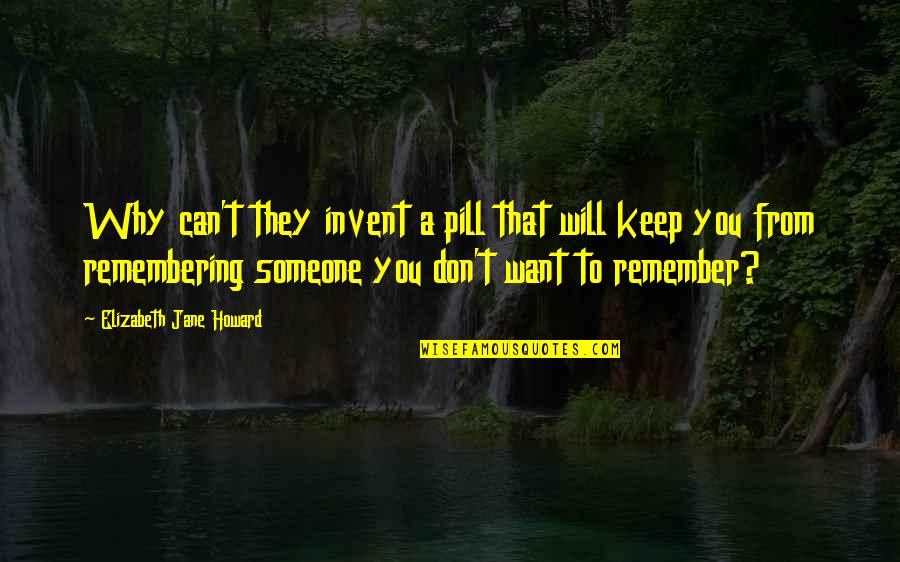 Why can't they invent a pill that will keep you from remembering someone you don't want to remember? —
Elizabeth Jane Howard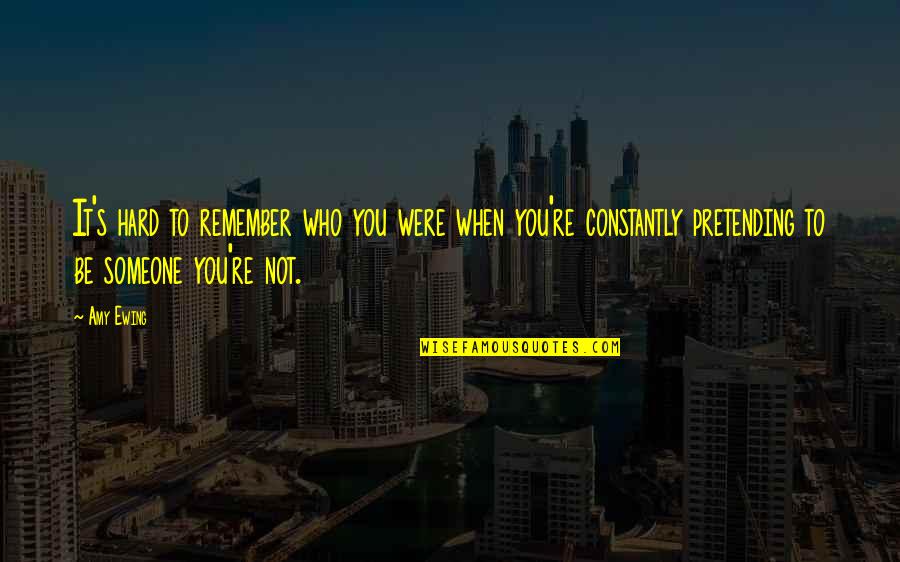 It's hard to remember who you were when you're constantly pretending to be someone you're not. —
Amy Ewing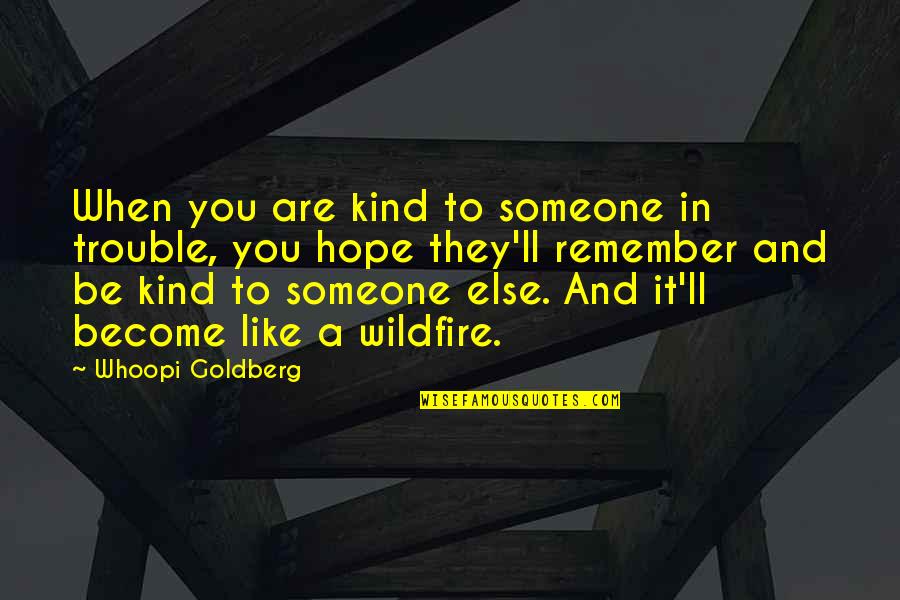 When you are kind to someone in trouble, you hope they'll remember and be kind to someone else. And it'll become like a wildfire. —
Whoopi Goldberg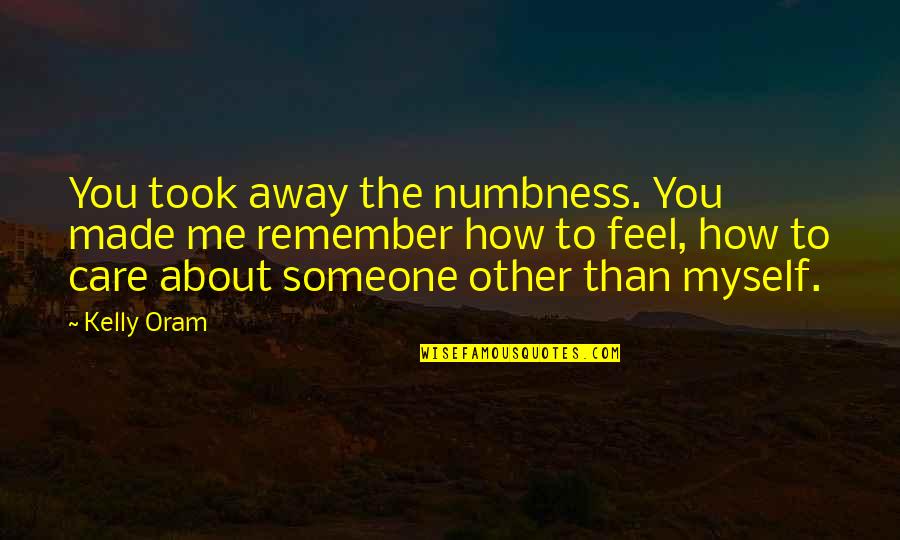 You took away the numbness. You made me remember how to feel, how to care about someone other than myself. —
Kelly Oram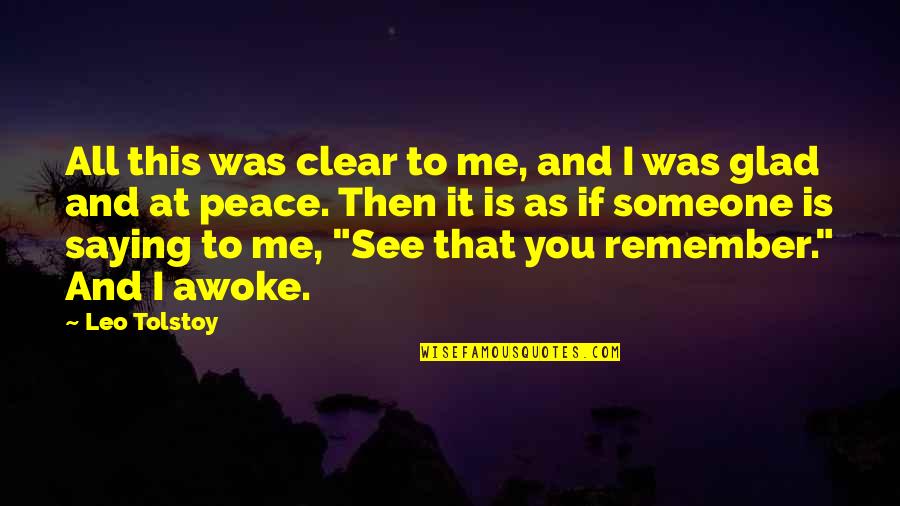 All this was clear to me, and I was glad and at peace. Then it is as if someone is saying to me, "See that you remember." And I awoke. —
Leo Tolstoy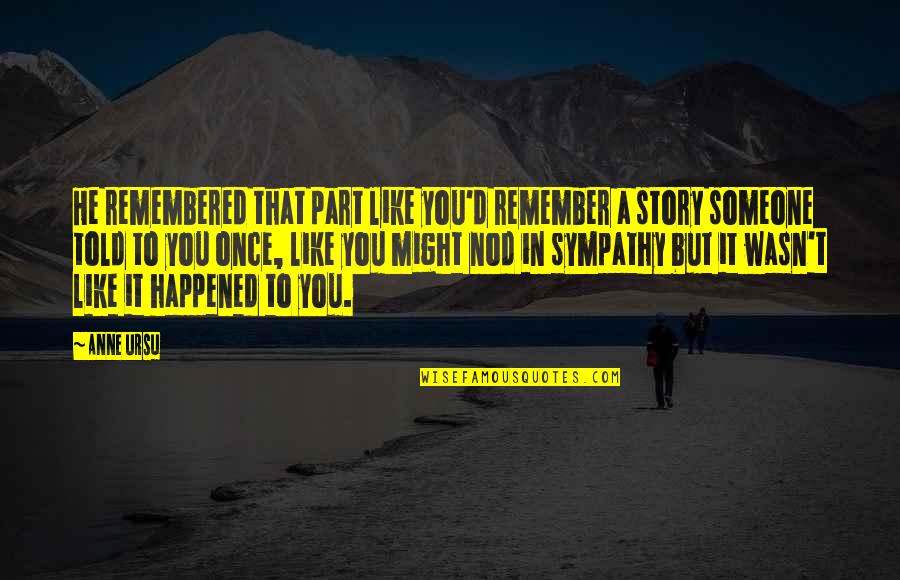 He remembered that part like you'd remember a story someone told to you once, like you might nod in sympathy but it wasn't like it happened to you. —
Anne Ursu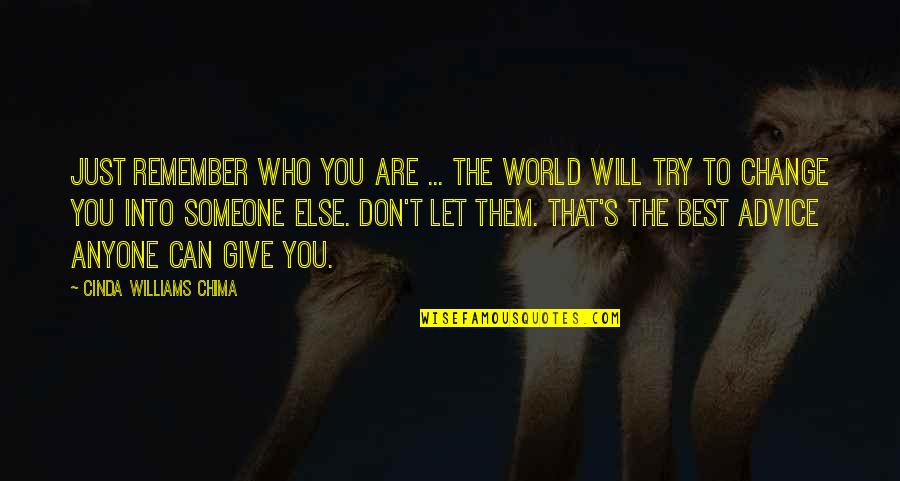 Just remember who you are ... The world will try to change you into someone else. Don't let them. That's the best advice anyone can give you. —
Cinda Williams Chima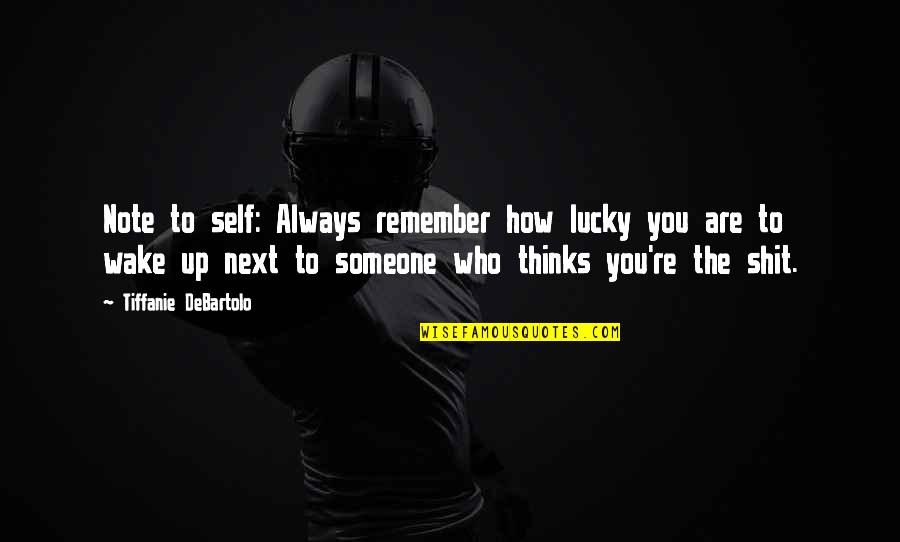 Note to self: Always remember how lucky you are to wake up next to someone who thinks you're the shit. —
Tiffanie DeBartolo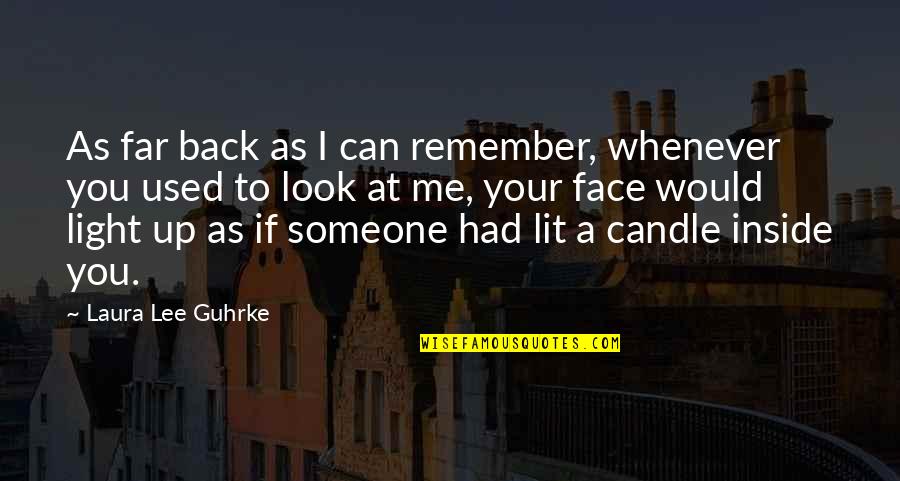 As far back as I can remember, whenever you used to look at me, your face would light up as if someone had lit a candle inside you. —
Laura Lee Guhrke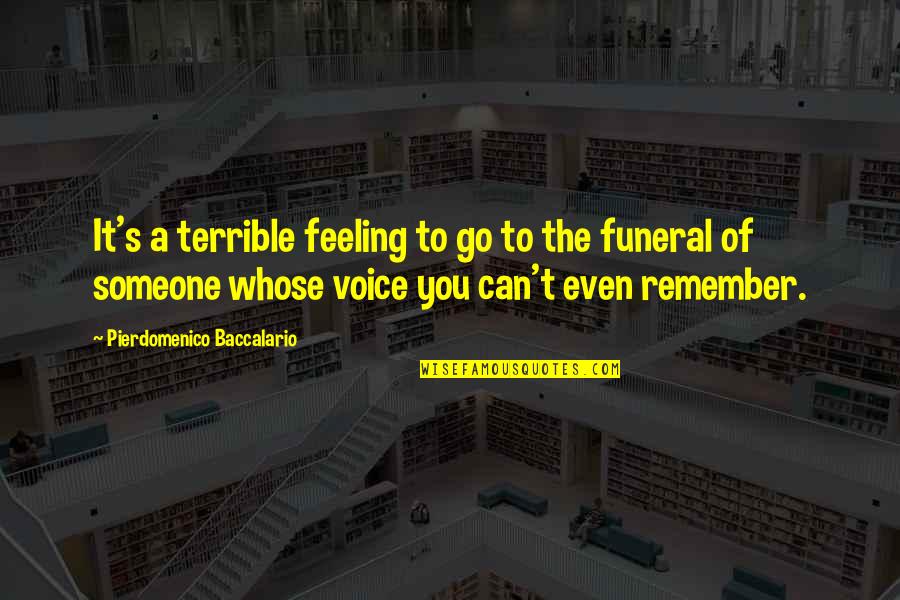 It's a terrible feeling to go to the funeral of someone whose voice you can't even remember. —
Pierdomenico Baccalario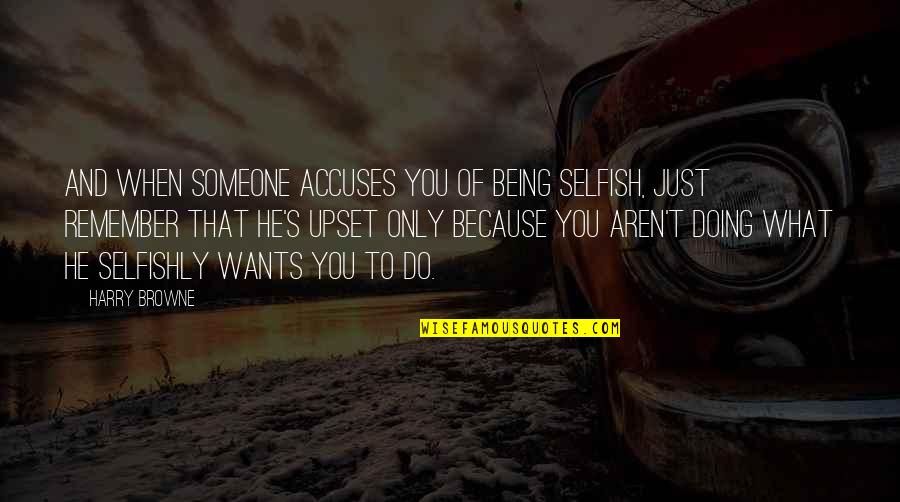 And when someone accuses you of being selfish, just remember that he's upset only because you aren't doing what he selfishly wants you to do. —
Harry Browne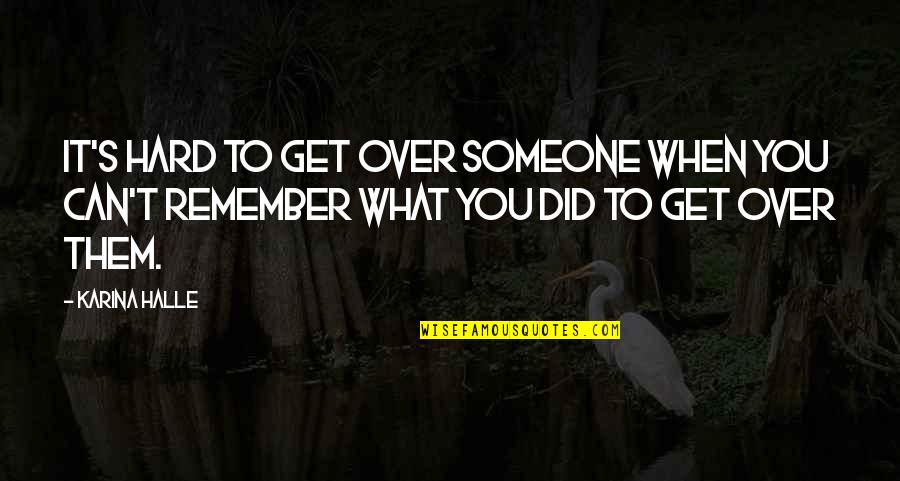 It's hard to get over someone when you can't remember what you did to get over them. —
Karina Halle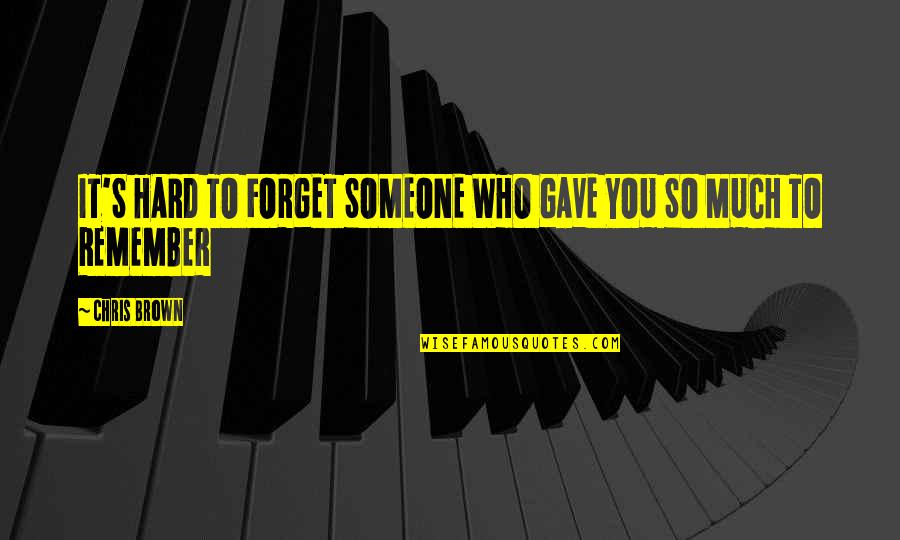 IT'S HARD TO FORGET SOMEONE WHO GAVE YOU SO MUCH TO REMEMBER —
Chris Brown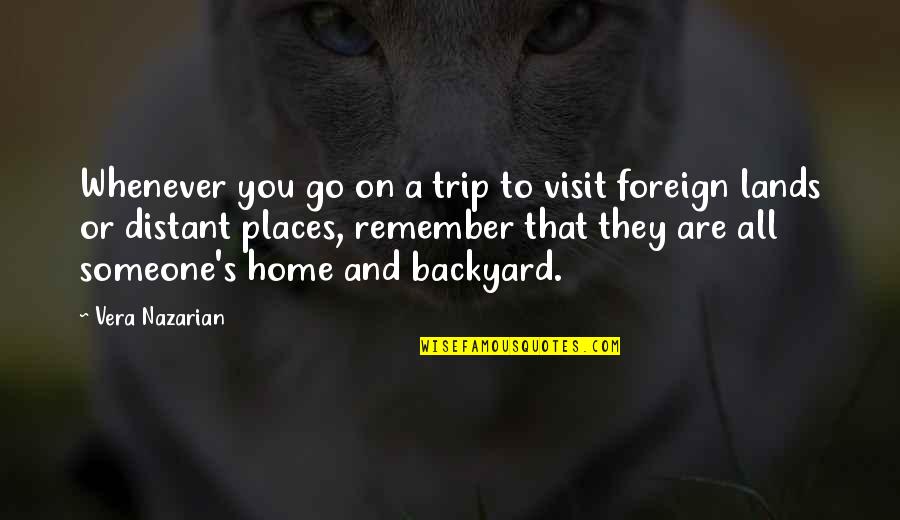 Whenever you go on a trip to visit foreign lands or distant places, remember that they are all someone's home and backyard. —
Vera Nazarian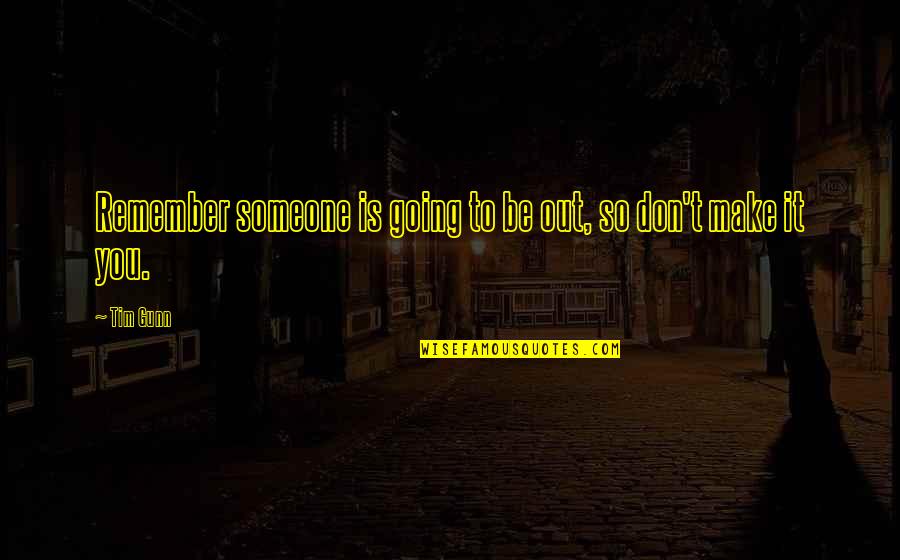 Remember someone is going to be out, so don't make it you. —
Tim Gunn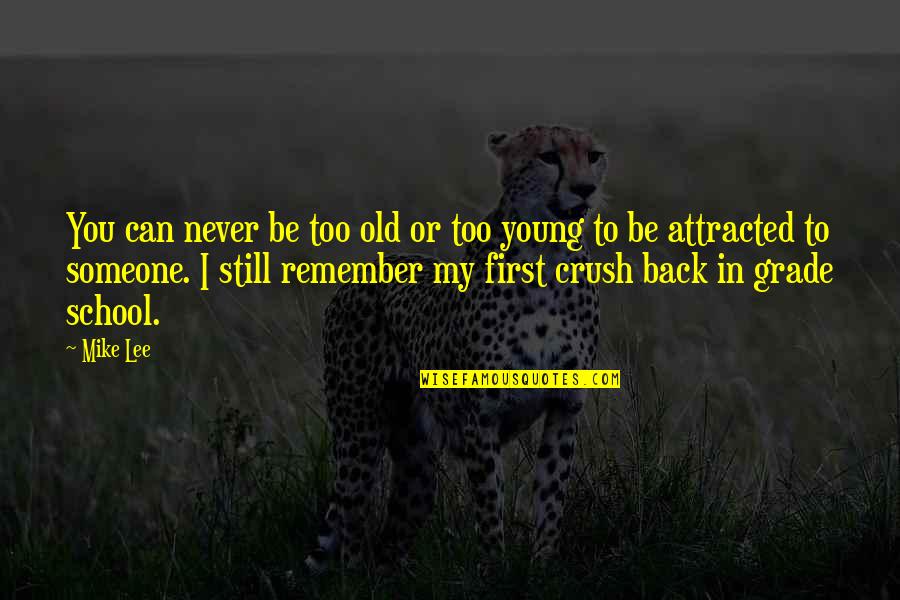 You can never be too old or too young to be attracted to someone. I still remember my first crush back in grade school. —
Mike Lee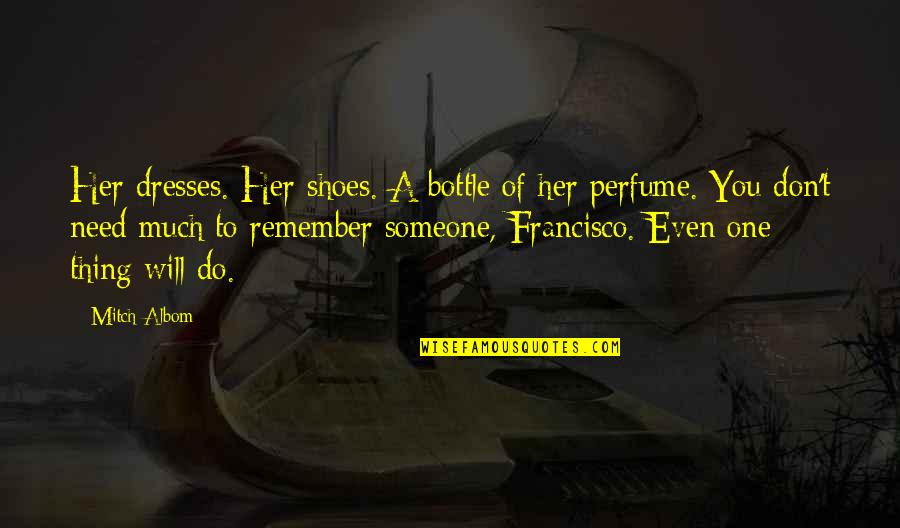 Her dresses. Her shoes. A bottle of her perfume. You don't need much to remember someone, Francisco. Even one thing will do. —
Mitch Albom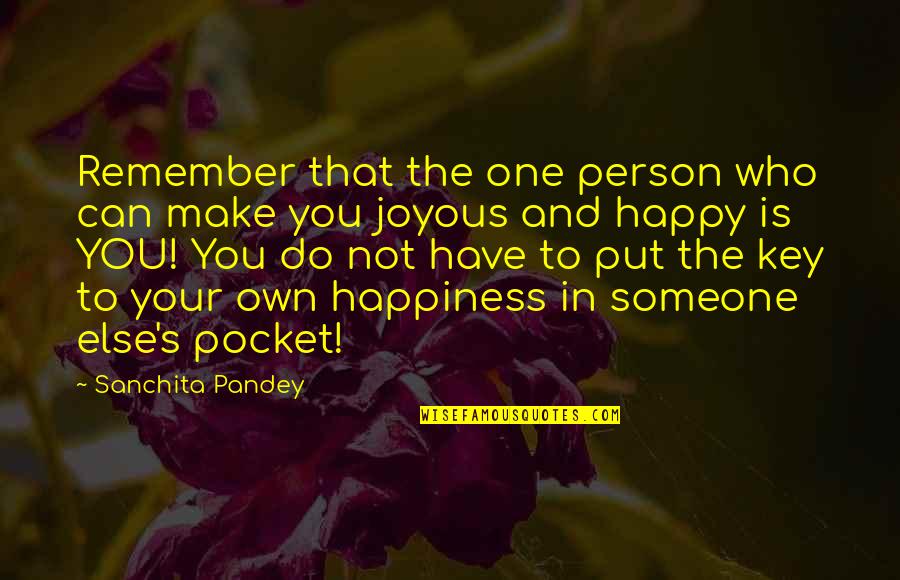 Remember that the one person who can make you joyous and happy is YOU! You do not have to put the key to your own happiness in someone else's pocket! —
Sanchita Pandey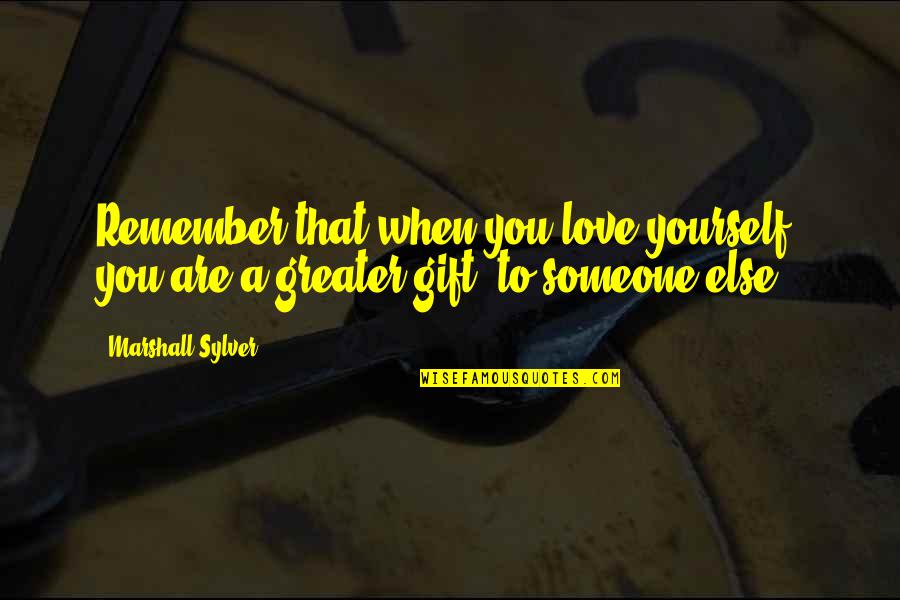 Remember that when you love yourself, you are a greater gift
to someone else. —
Marshall Sylver
Don't mistake my kindness for weakness. I am kind to everyone, but when someone is unkind to me, weak is not what you are going to remember about me. —
Al Capone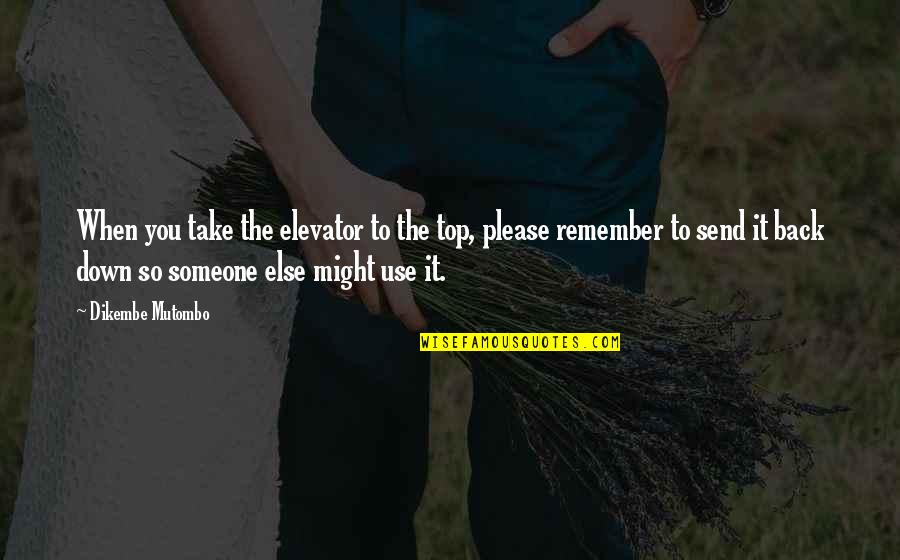 When you take the elevator to the top, please remember to send it back down so someone else might use it. —
Dikembe Mutombo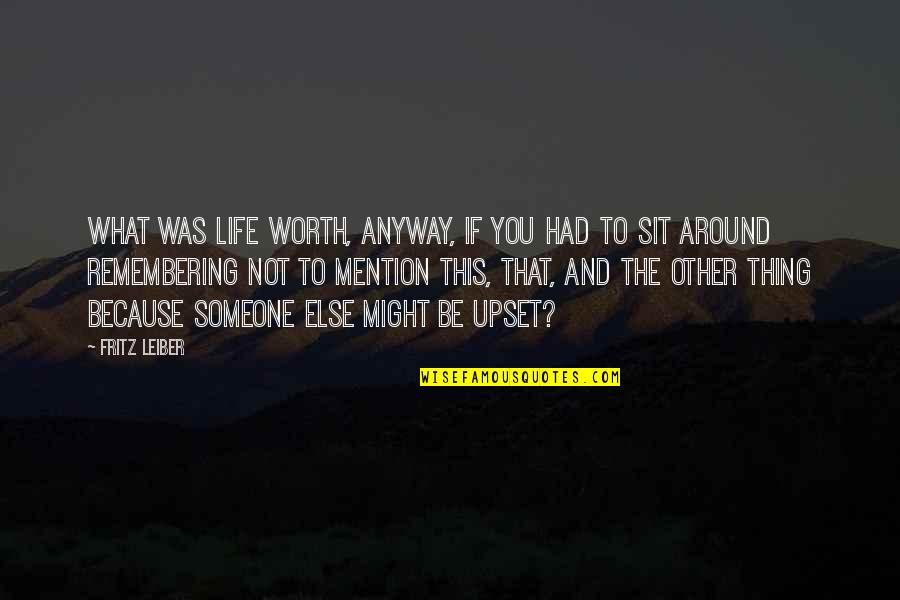 What was life worth, anyway, if you had to sit around remembering not to mention this, that, and the other thing because someone else might be upset? —
Fritz Leiber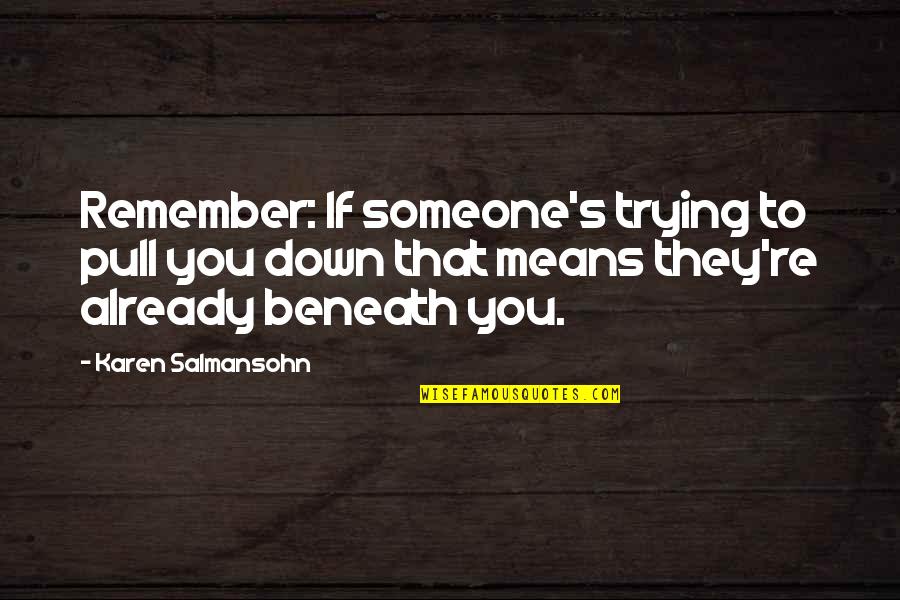 Remember: If someone's trying to pull you down that means they're already beneath you. —
Karen Salmansohn