So Much Pain Inside Quotes
Collection of top 40 famous quotes about So Much Pain Inside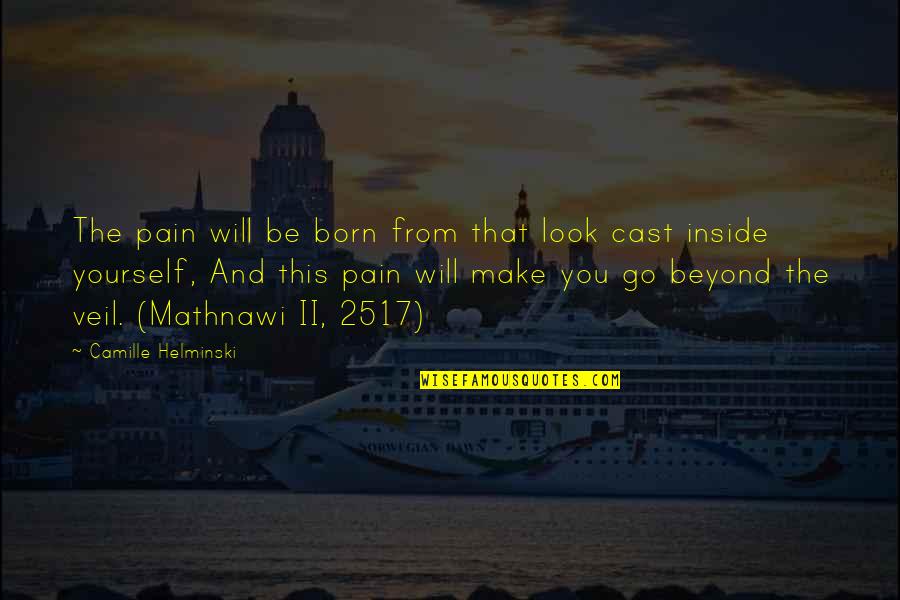 The pain will be born from that look cast inside yourself, And this pain will make you go beyond the veil. (Mathnawi II, 2517)
—
Camille Helminski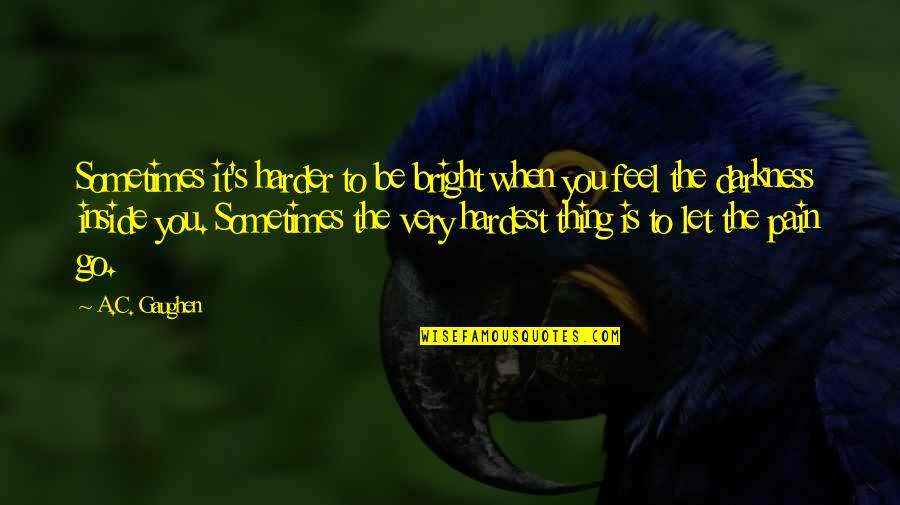 Sometimes it's harder to be bright when you feel the darkness inside you. Sometimes the very hardest thing is to let the pain go.
—
A.C. Gaughen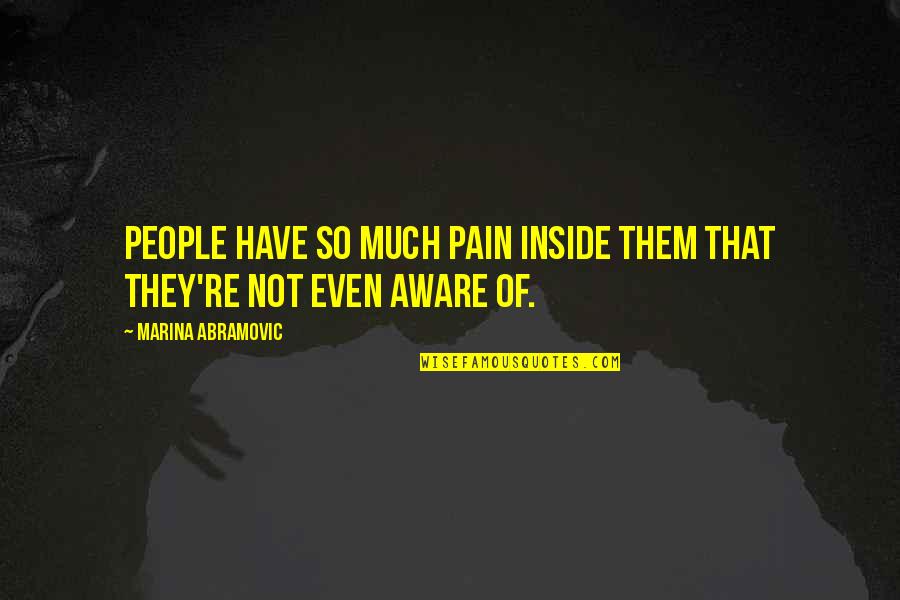 People have so much pain inside them that they're not even aware of.
—
Marina Abramovic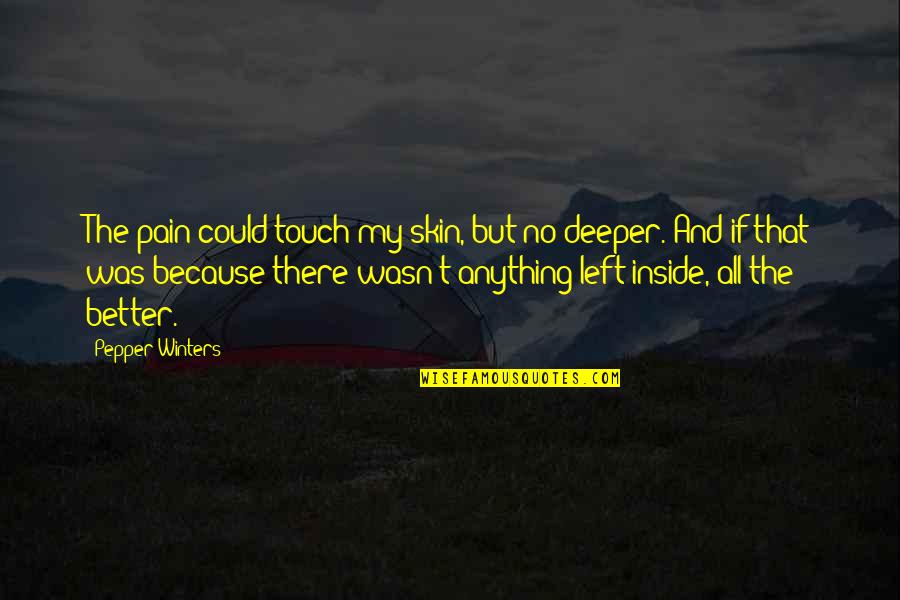 The pain could touch my skin, but no deeper. And if that was because there wasn't anything left inside, all the better.
—
Pepper Winters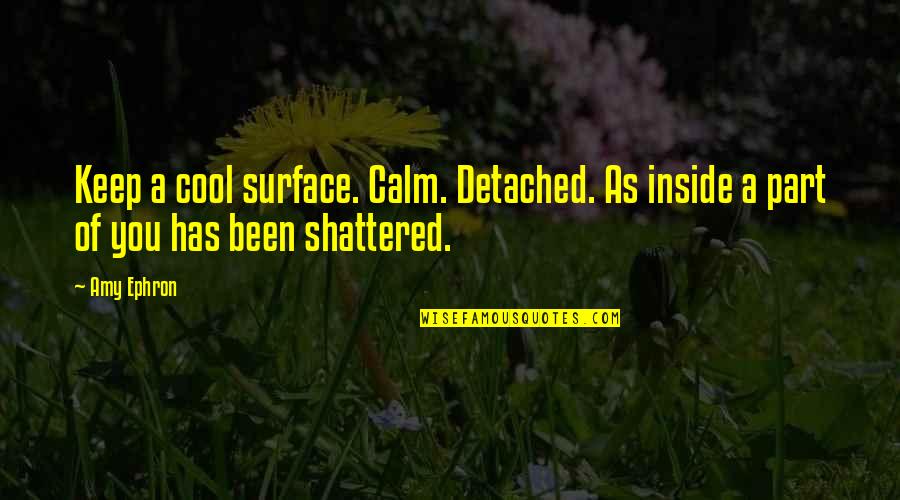 Keep a cool surface. Calm. Detached. As inside a part of you has been shattered.
—
Amy Ephron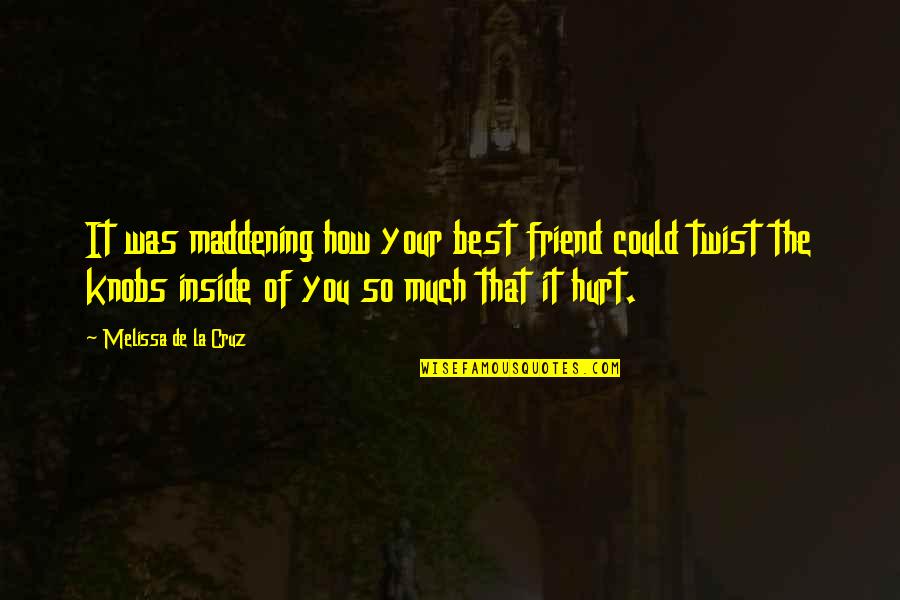 It was maddening how your best friend could twist the knobs inside of you so much that it hurt.
—
Melissa De La Cruz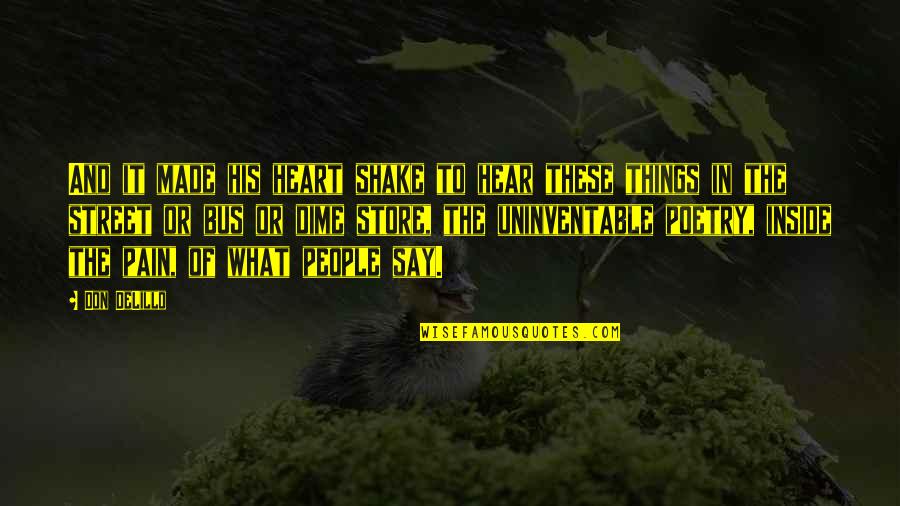 And it made his heart shake to hear these things in the street or bus or dime store, the uninventable poetry, inside the pain, of what people say.
—
Don DeLillo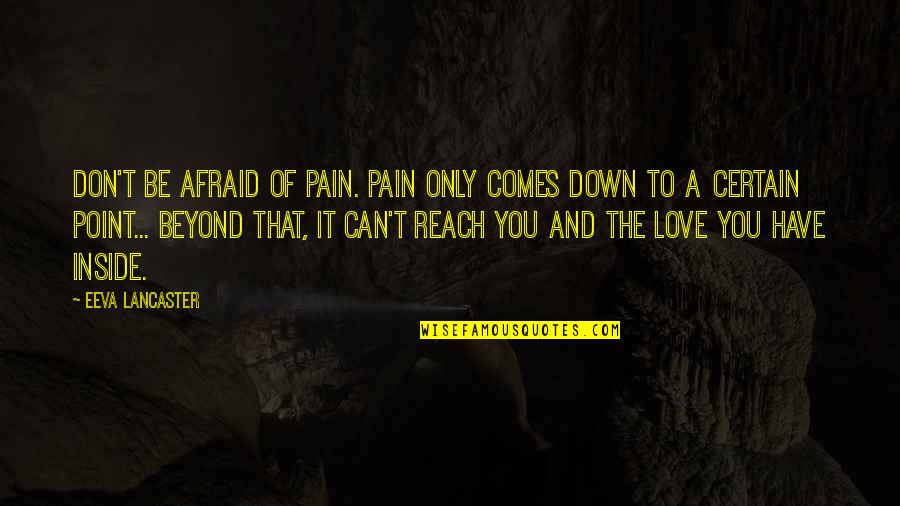 Don't be afraid of Pain. Pain only comes down to a certain point... beyond that, it can't reach you and the love you have inside.
—
Eeva Lancaster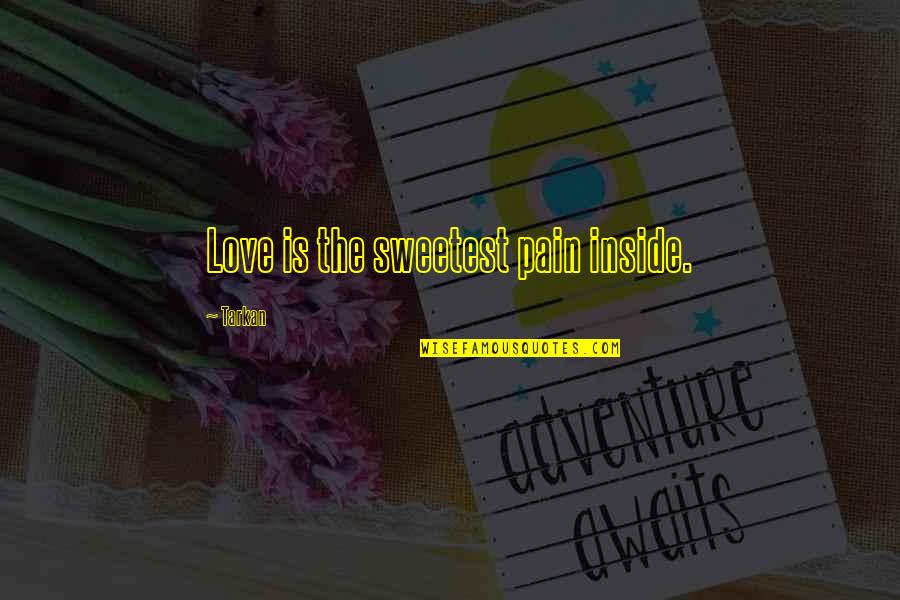 Love is the sweetest pain inside.
—
Tarkan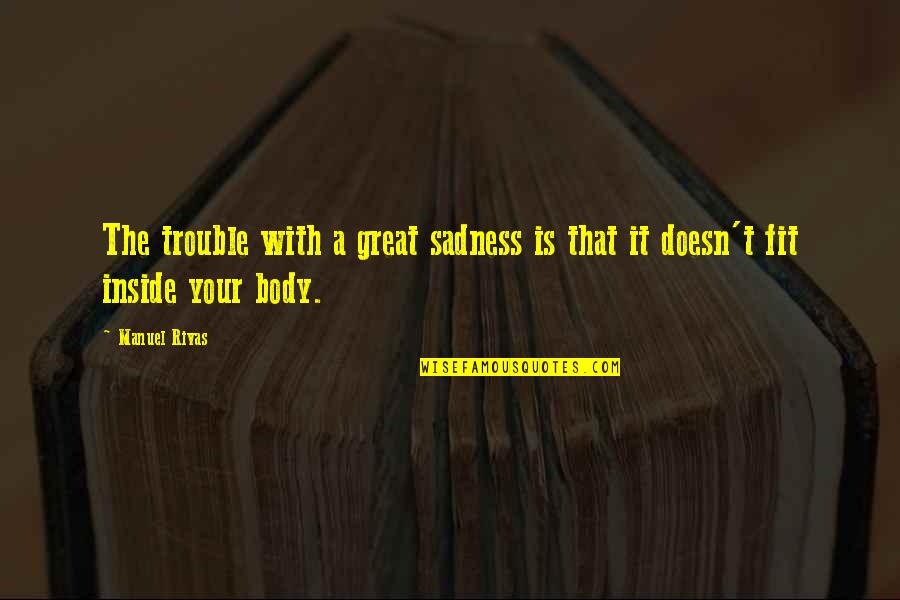 The trouble with a great sadness is that it doesn't fit inside your body. —
Manuel Rivas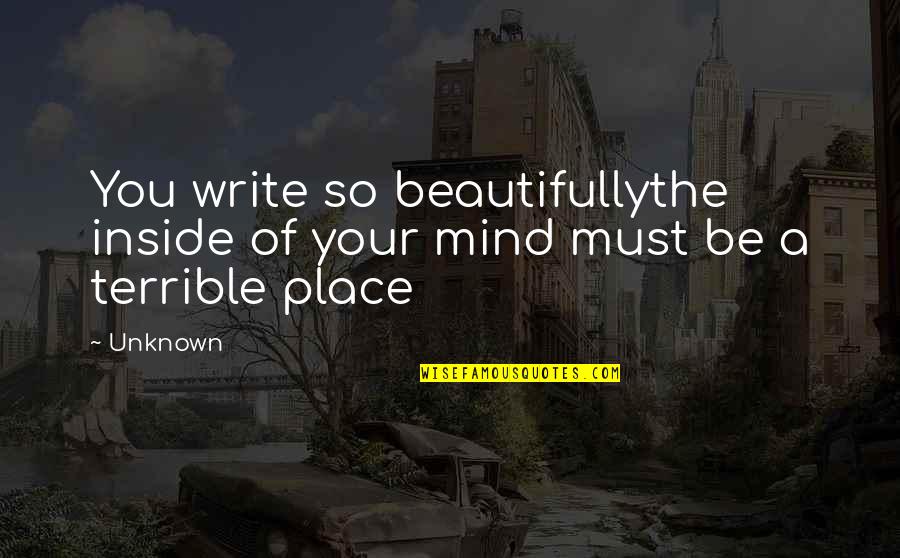 You write so beautifully
the inside of your mind must be a terrible place —
Unknown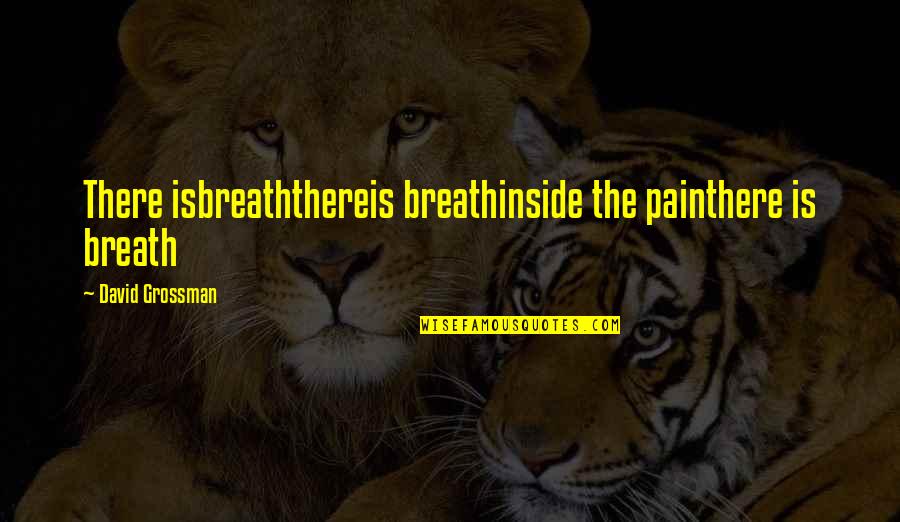 There is
breath
there
is breath
inside the pain
there is breath —
David Grossman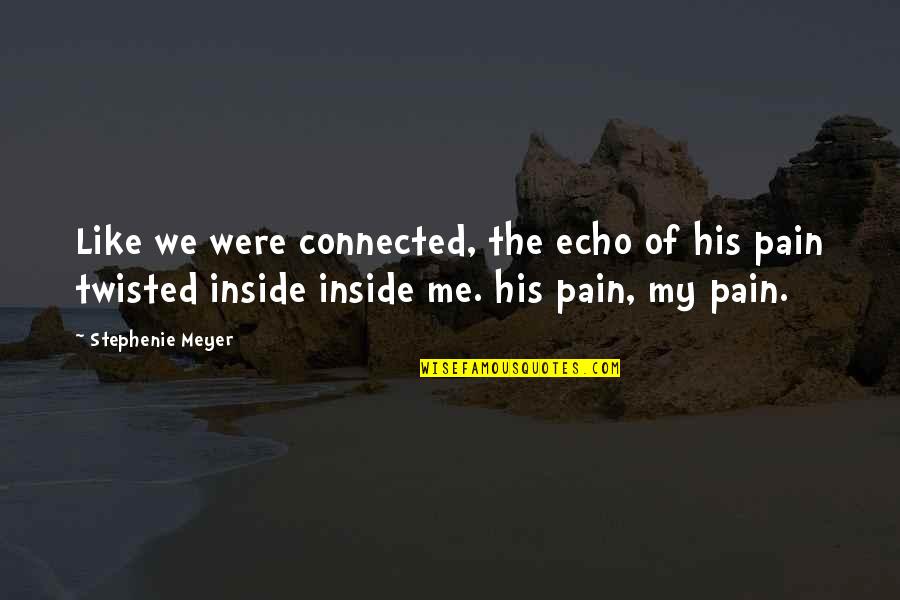 Like we were connected, the echo of his pain twisted inside inside me. his pain, my pain. —
Stephenie Meyer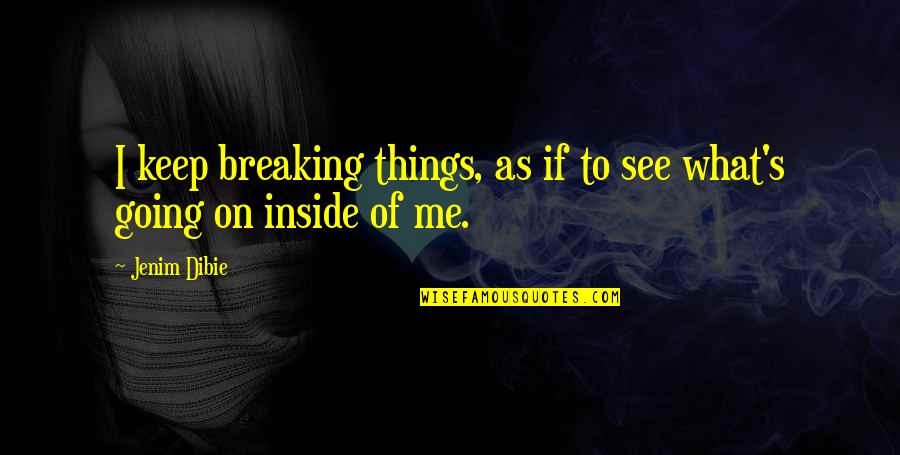 I keep breaking things, as if to see what's going on inside of me. —
Jenim Dibie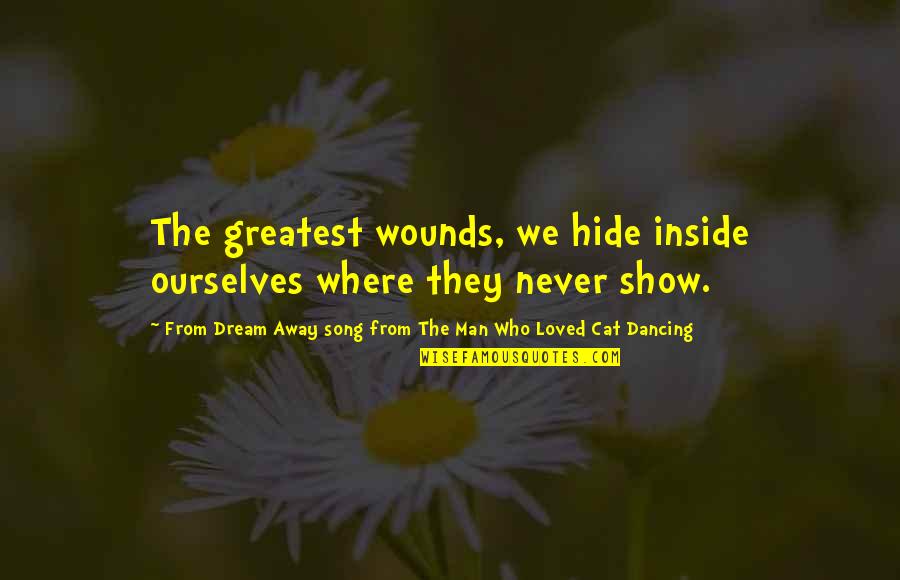 The greatest wounds, we hide inside ourselves where they never show. —
From Dream Away Song From The Man Who Loved Cat Dancing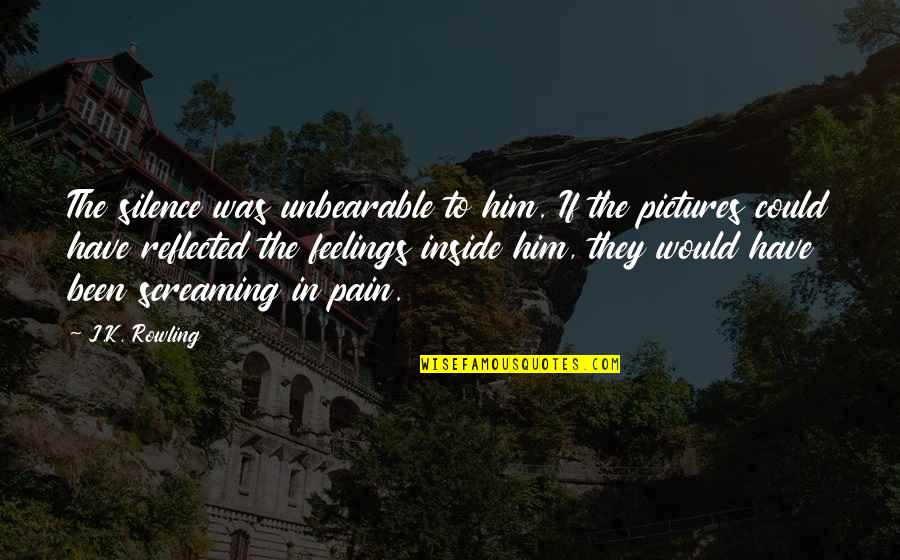 The silence was unbearable to him. If the pictures could have reflected the feelings inside him, they would have been screaming in pain. —
J.K. Rowling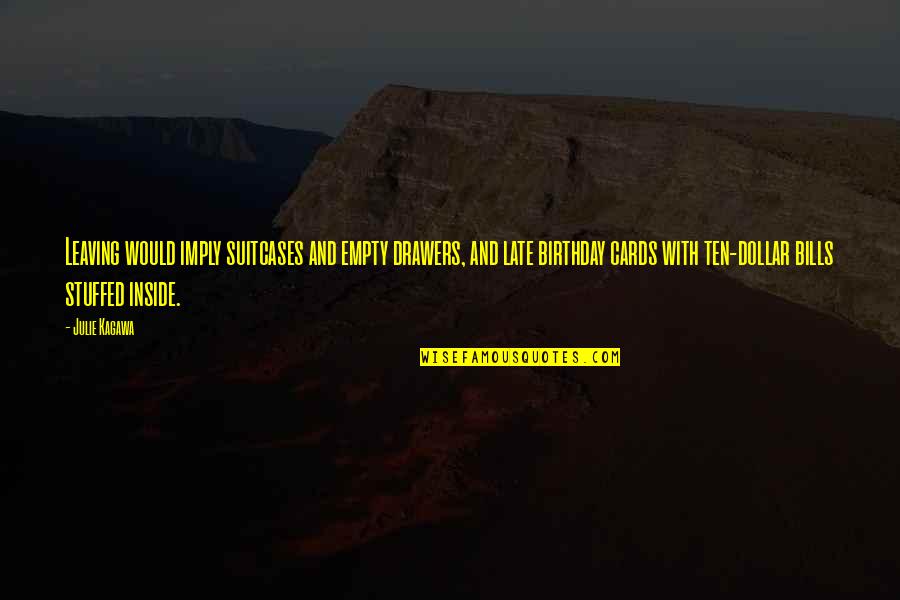 Leaving would imply suitcases and empty drawers, and late birthday cards with ten-dollar bills stuffed inside. —
Julie Kagawa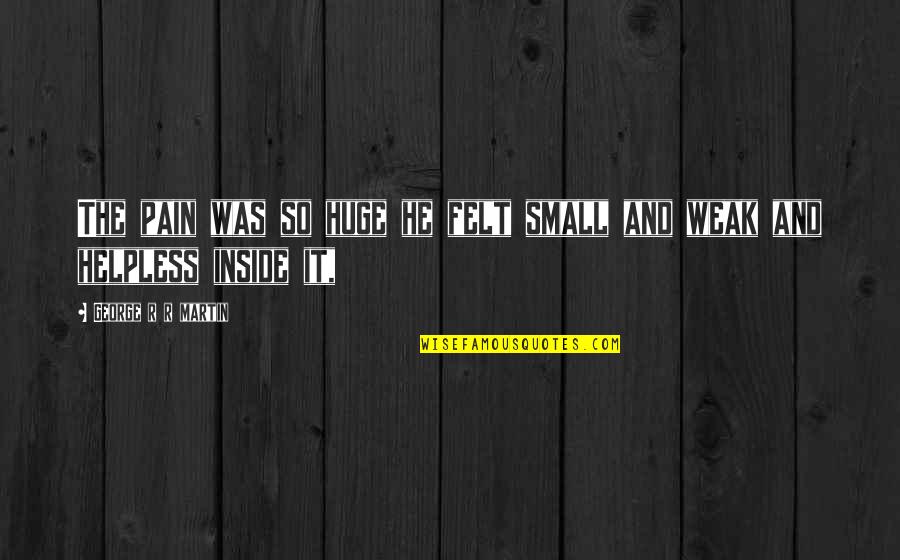 The pain was so huge he felt small and weak and helpless inside it, —
George R R Martin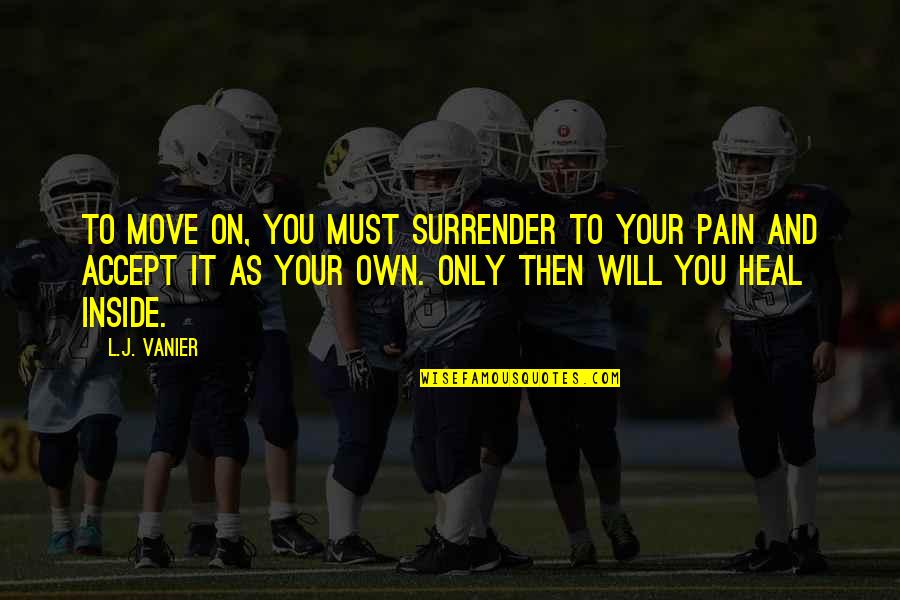 To move on, you must surrender to your pain and accept it as your own. Only then will you heal inside. —
L.J. Vanier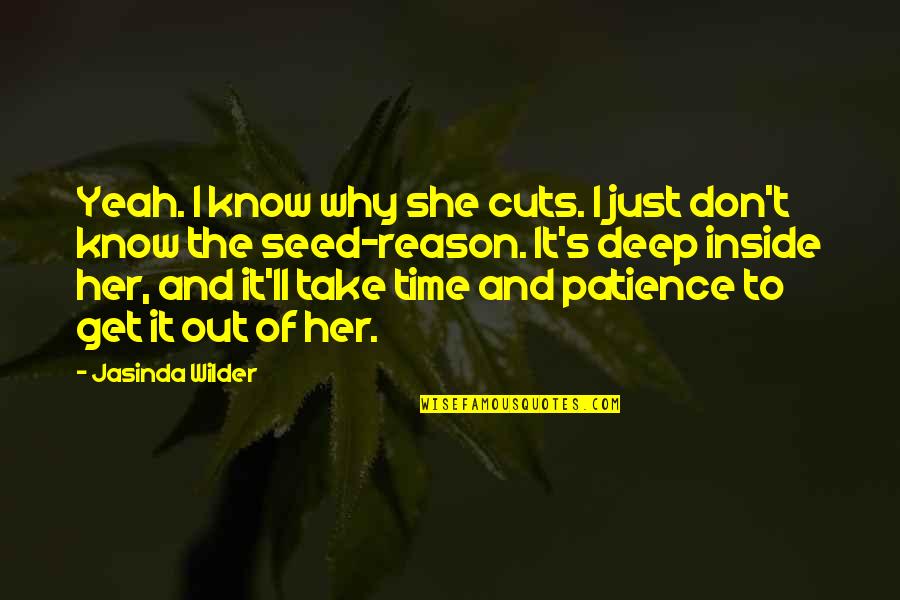 Yeah. I know why she cuts. I just don't know the seed-reason. It's deep inside her, and it'll take time and patience to get it out of her. —
Jasinda Wilder
Crying doesn't mean you're weak. It means you're strong enough to let go of the pain bottled up inside of you. —
Sloane Meyers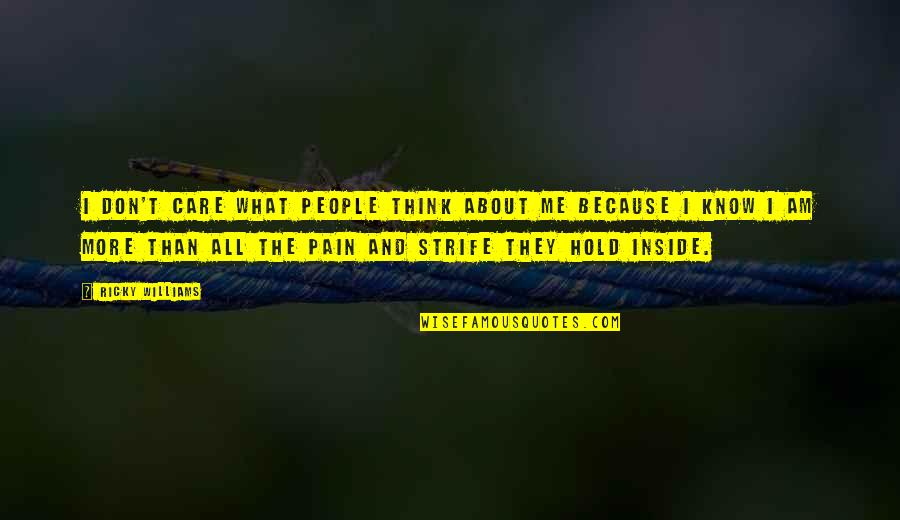 I don't care what people think about me because I know I am more than all the pain and strife they hold inside. —
Ricky Williams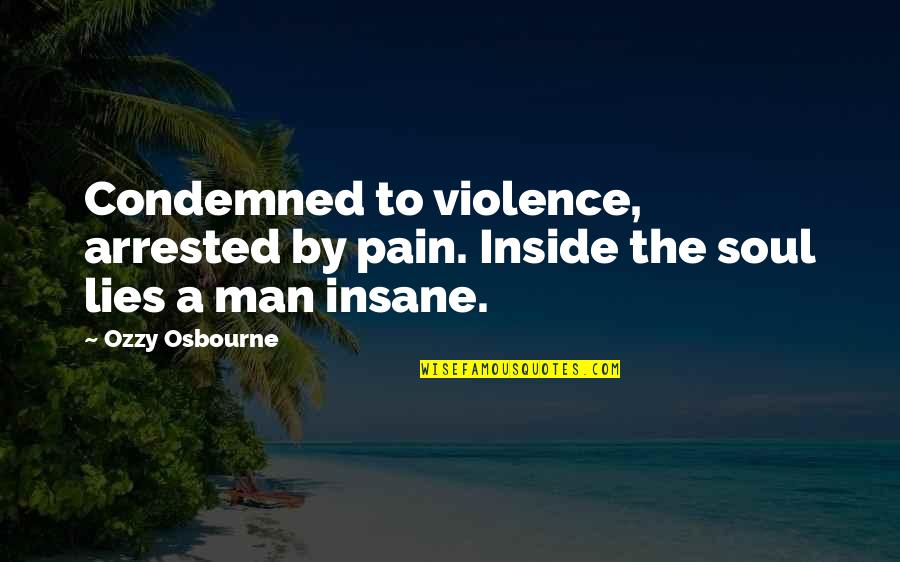 Condemned to violence, arrested by pain. Inside the soul lies a man insane. —
Ozzy Osbourne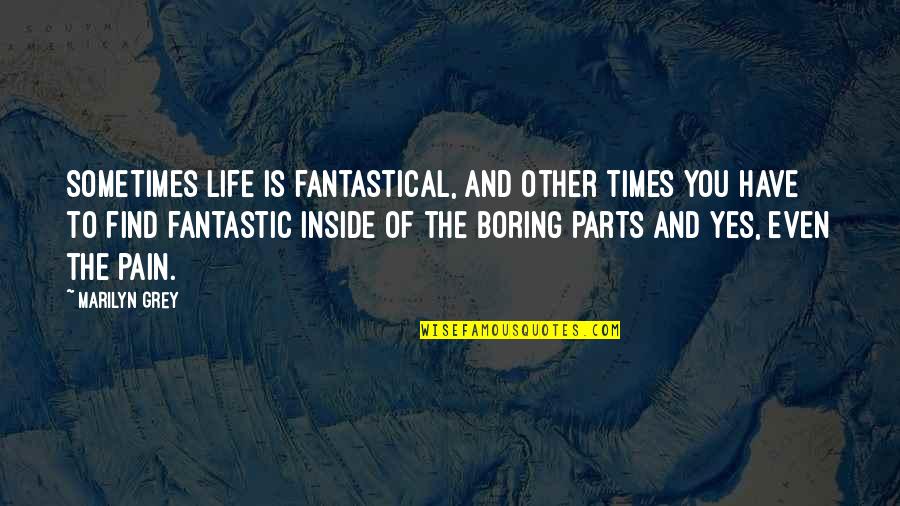 Sometimes life is fantastical, and other times you have to find fantastic inside of the boring parts and yes, even the pain. —
Marilyn Grey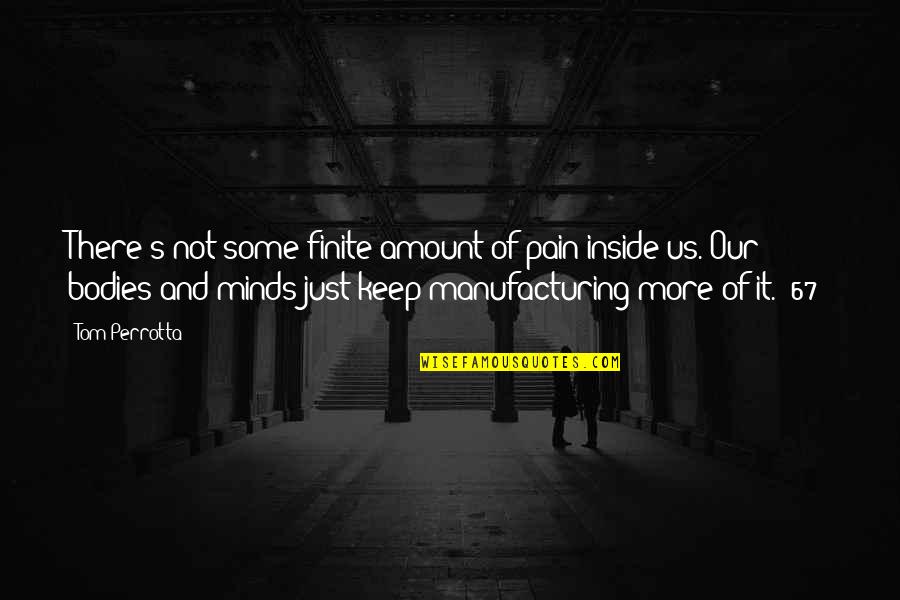 There's not some finite amount of pain inside us. Our bodies and minds just keep manufacturing more of it. (67) —
Tom Perrotta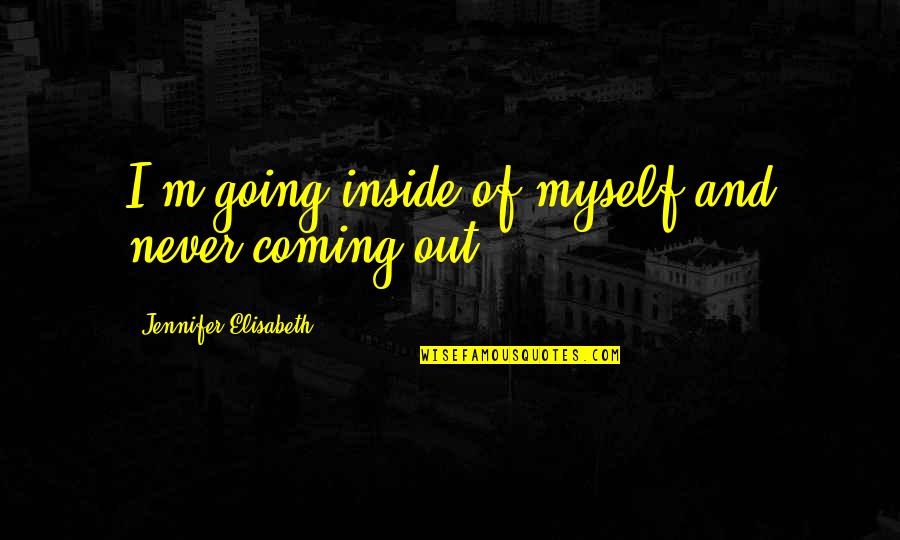 I'm going inside of myself and never coming out. —
Jennifer Elisabeth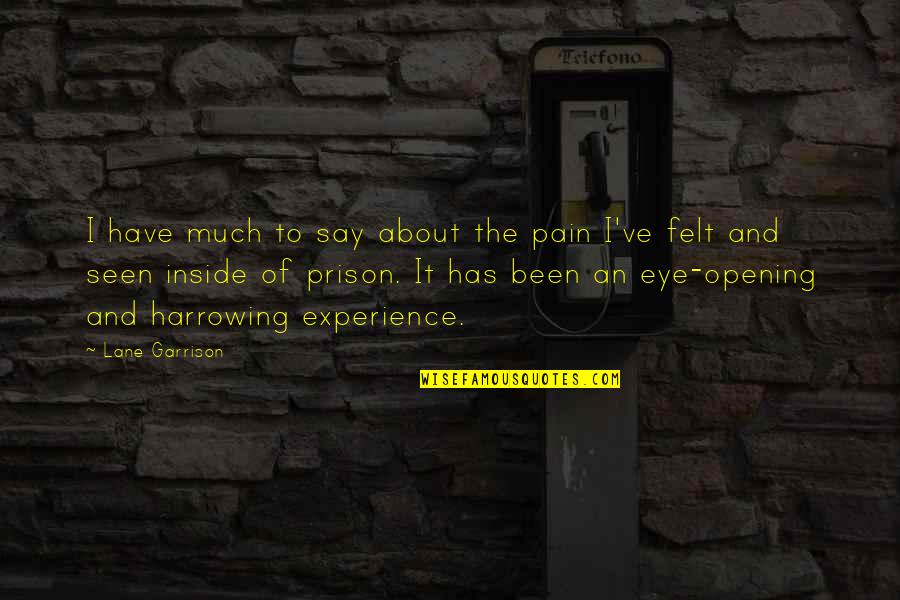 I have much to say about the pain I've felt and seen inside of prison. It has been an eye-opening and harrowing experience. —
Lane Garrison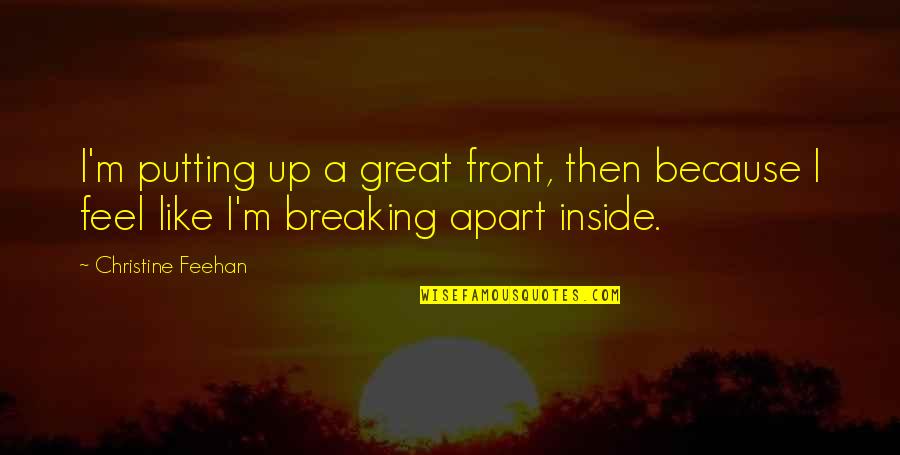 I'm putting up a great front, then because I feel like I'm breaking apart inside. —
Christine Feehan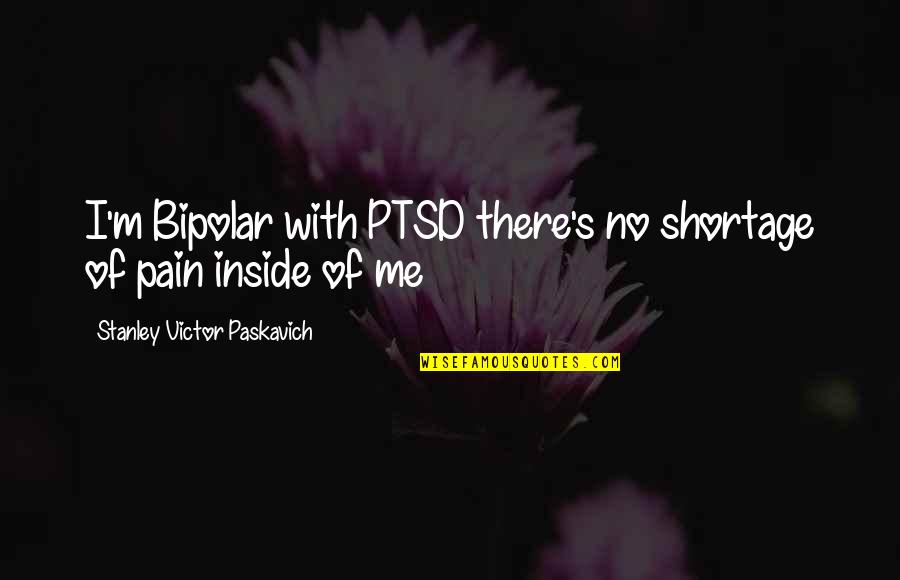 I'm Bipolar with PTSD there's no shortage of pain inside of me —
Stanley Victor Paskavich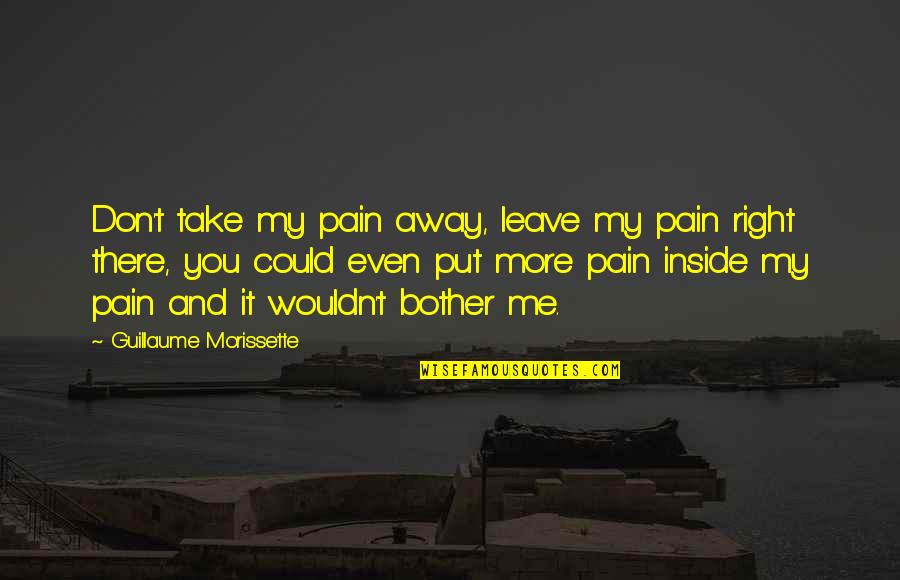 Don't take my pain away, leave my pain right there, you could even put more pain inside my pain and it wouldn't bother me. —
Guillaume Morissette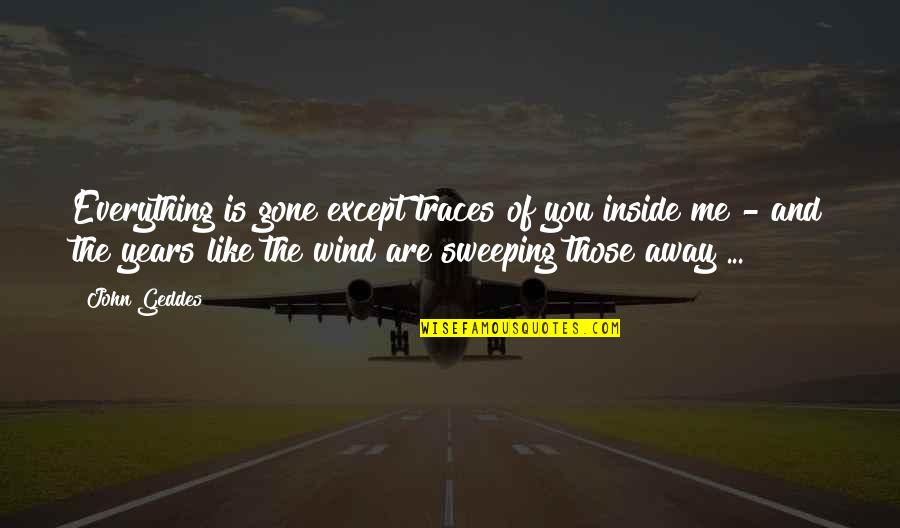 Everything is gone except traces of you inside me - and the years like the wind are sweeping those away ... —
John Geddes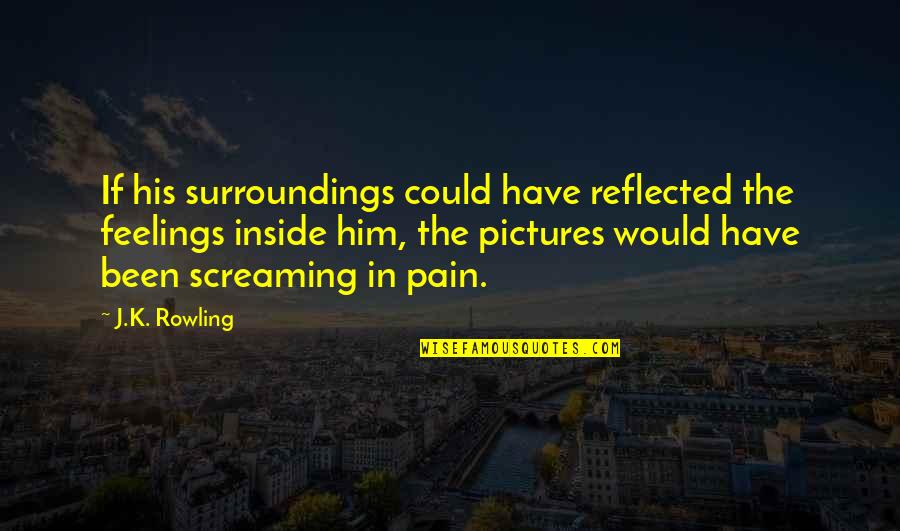 If his surroundings could have reflected the feelings inside him, the pictures would have been screaming in pain. —
J.K. Rowling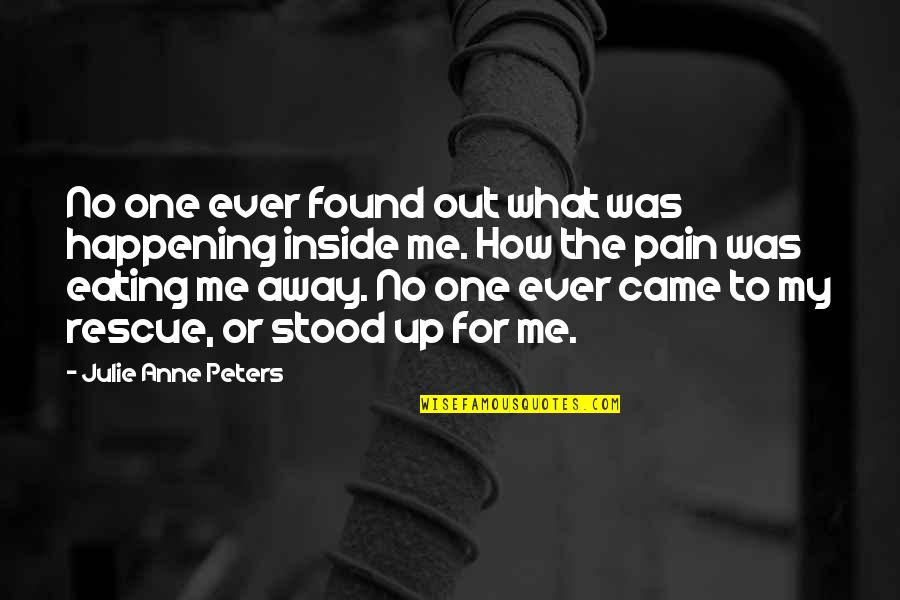 No one ever found out what was happening inside me. How the pain was eating me away. No one ever came to my rescue, or stood up for me. —
Julie Anne Peters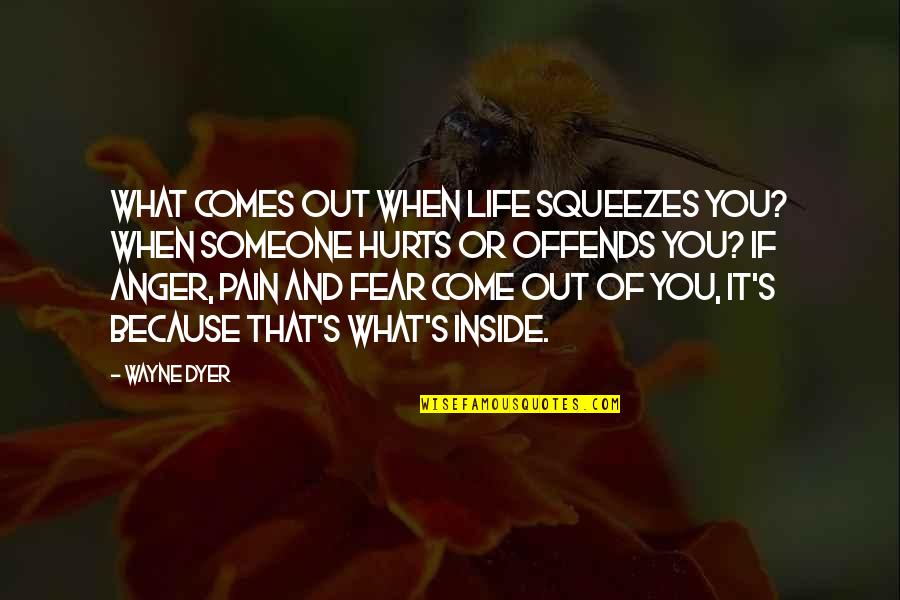 What comes out when life squeezes you? When someone hurts or offends you? If anger, pain and fear come out of you, it's because that's what's inside. —
Wayne Dyer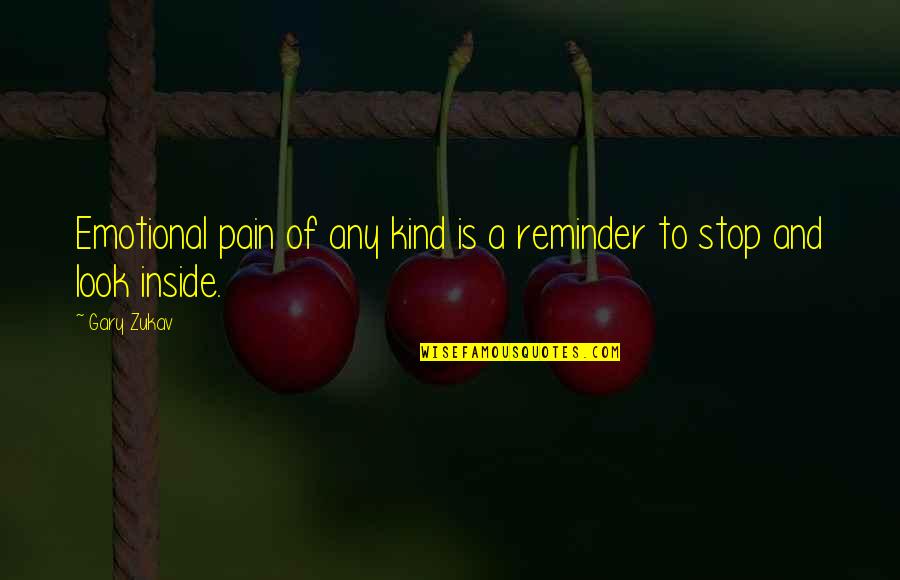 Emotional pain of any kind is a reminder to stop and look inside. —
Gary Zukav
When you suffer, don't speak. Look inside and listen for the duaa He inspires in you. and then ask Him. Again and again. Don't stop. —
Yasmin Mogahed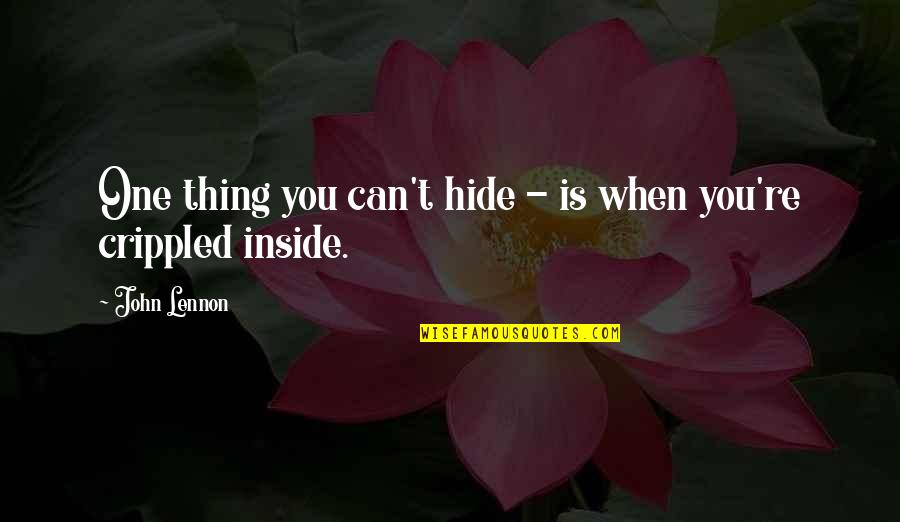 One thing you can't hide - is when you're crippled inside. —
John Lennon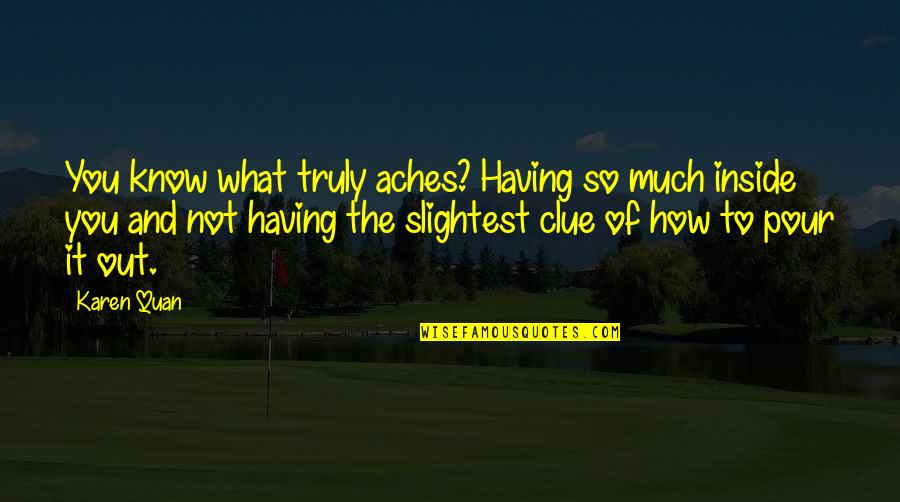 You know what truly aches? Having so much inside you and not having the slightest clue of how to pour it out. —
Karen Quan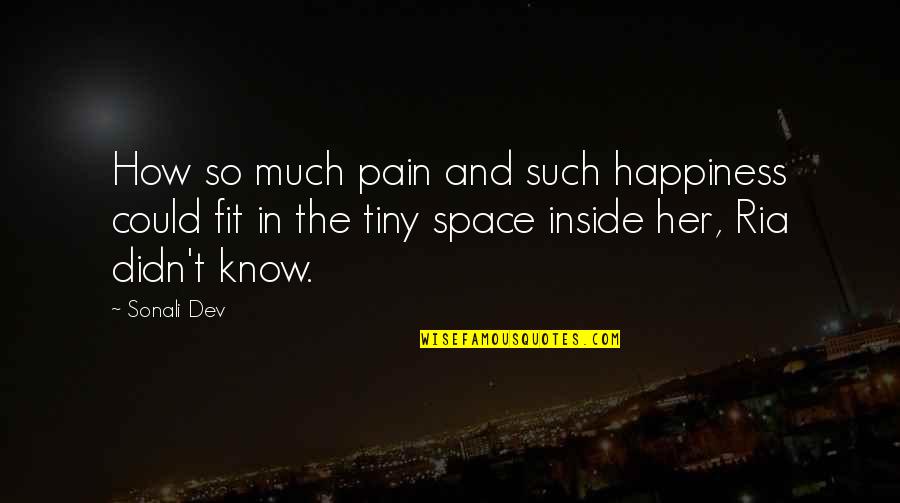 How so much pain and such happiness could fit in the tiny space inside her, Ria didn't know. —
Sonali Dev