So Close Yet So Far Quotes
Collection of top 34 famous quotes about So Close Yet So Far
It is bound to come a moment when what seems close is still very far away.
—
Paulo Coelho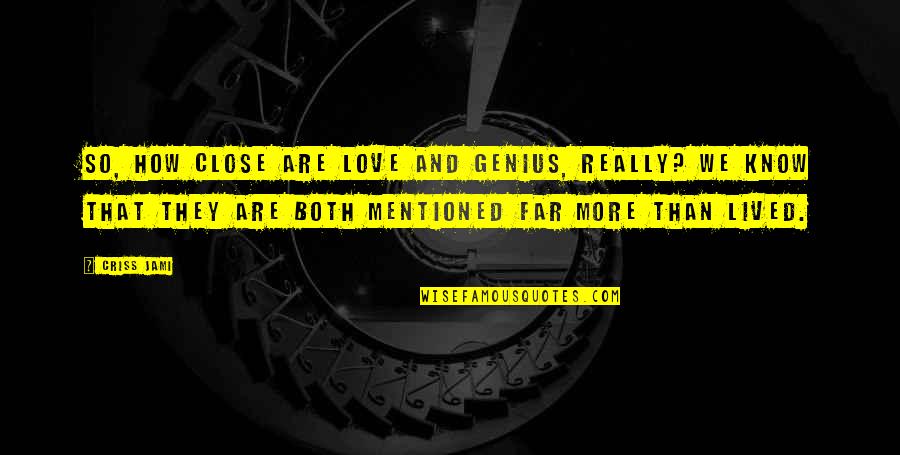 So, how close are love and genius, really? We know that they are both mentioned far more than lived.
—
Criss Jami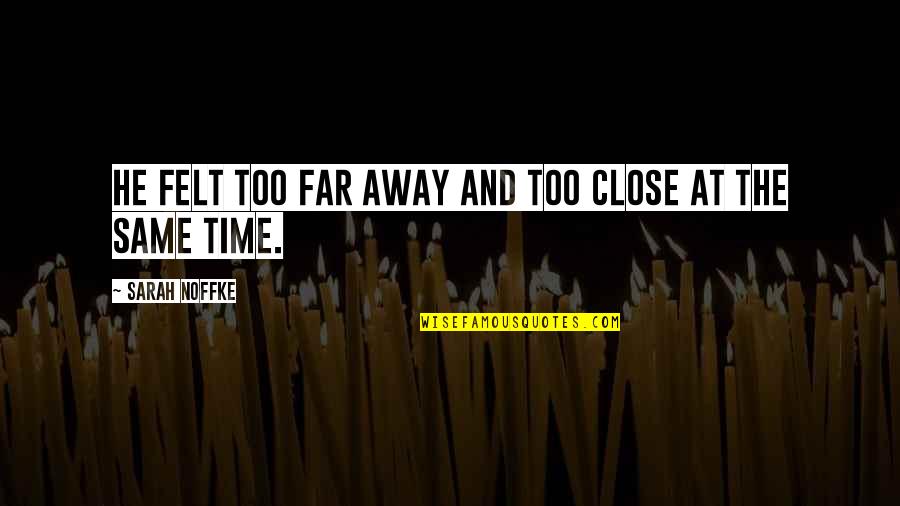 He felt too far away and too close at the same time.
—
Sarah Noffke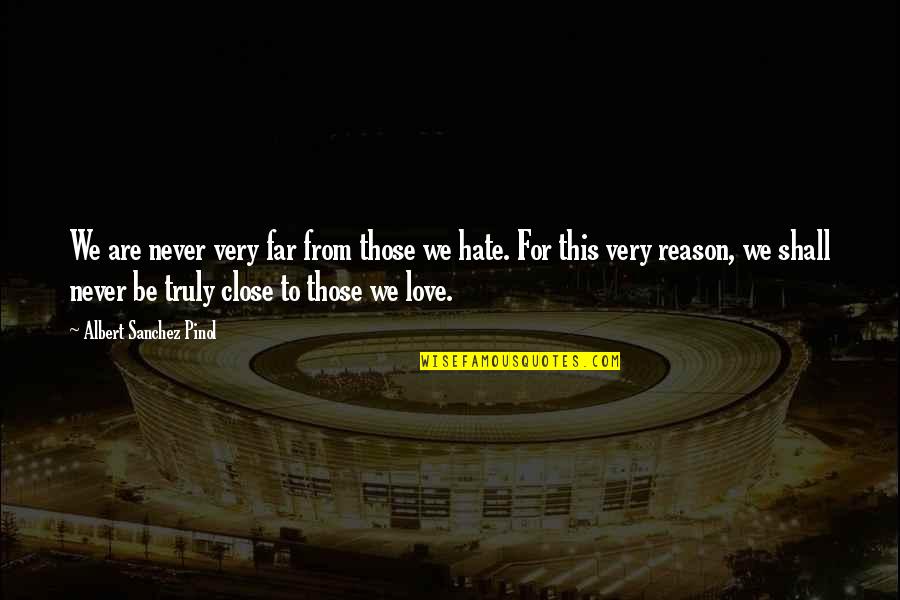 We are never very far from those we hate. For this very reason, we shall never be truly close to those we love.
—
Albert Sanchez Pinol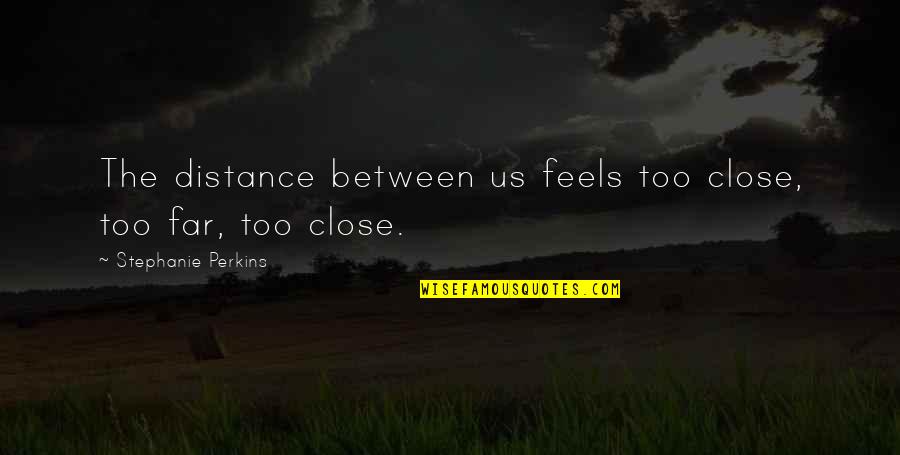 The distance between us feels too close, too far, too close.
—
Stephanie Perkins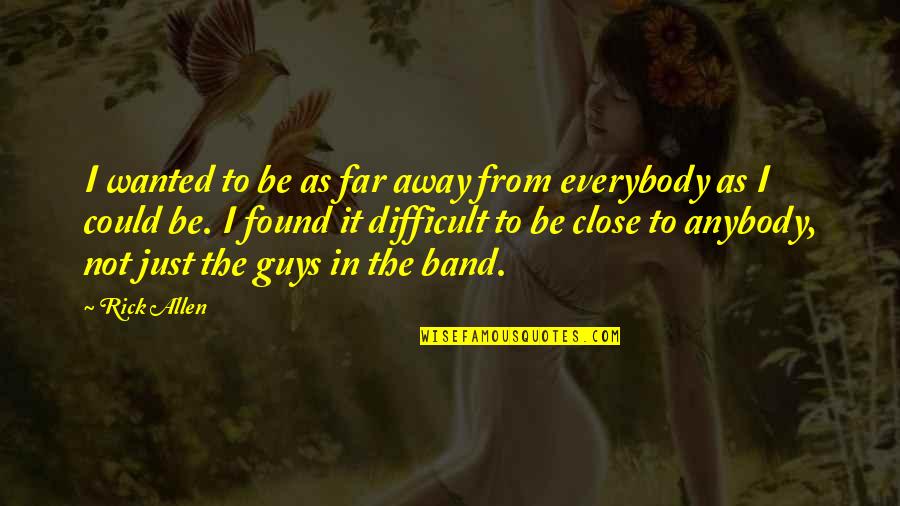 I wanted to be as far away from everybody as I could be. I found it difficult to be close to anybody, not just the guys in the band. —
Rick Allen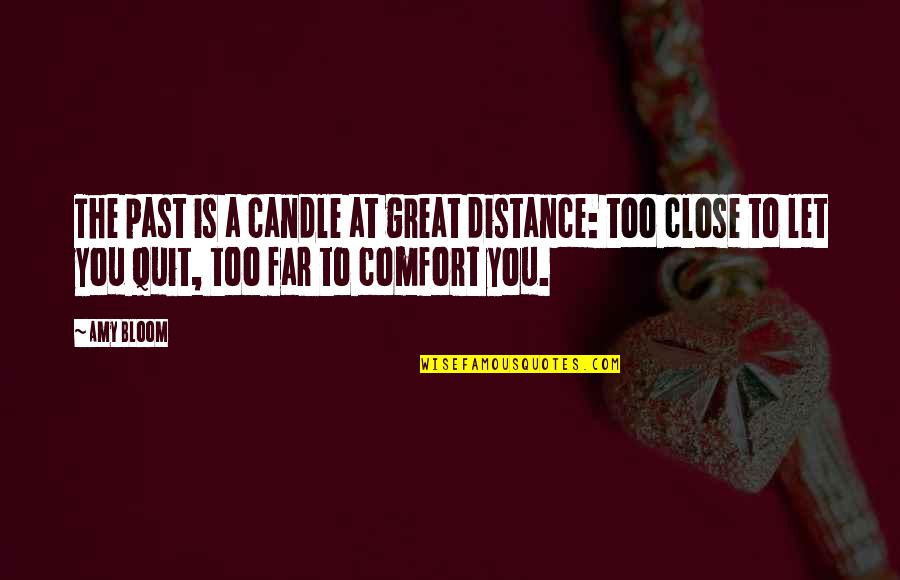 The past is a candle at great distance: too close to let you quit, too far to comfort you. —
Amy Bloom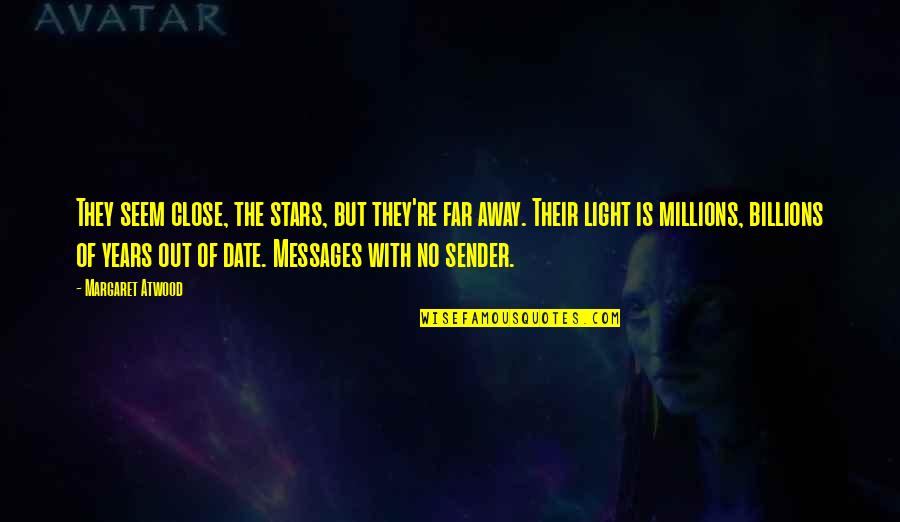 They seem close, the stars, but they're far away. Their light is millions, billions of years out of date. Messages with no sender. —
Margaret Atwood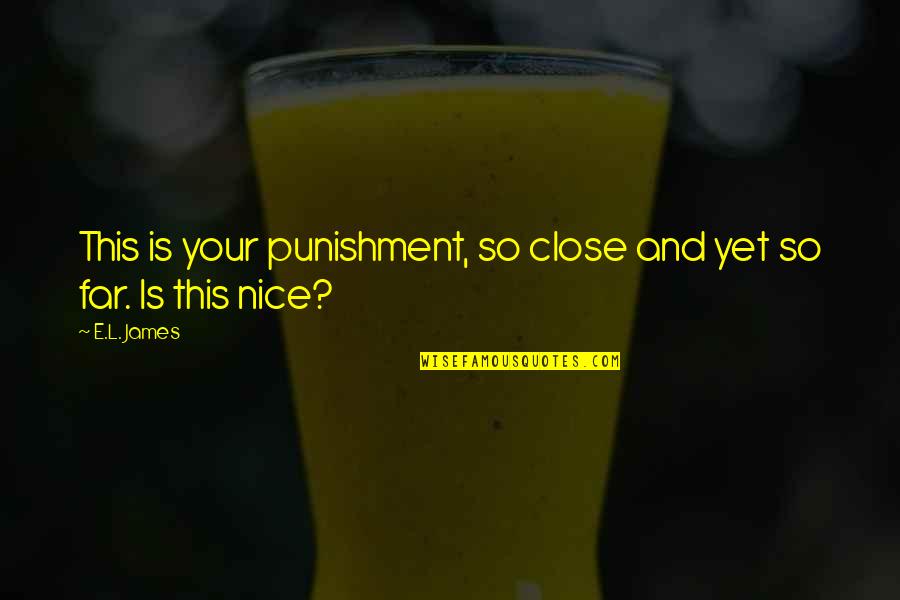 This is your punishment, so close and yet so far. Is this nice? —
E.L. James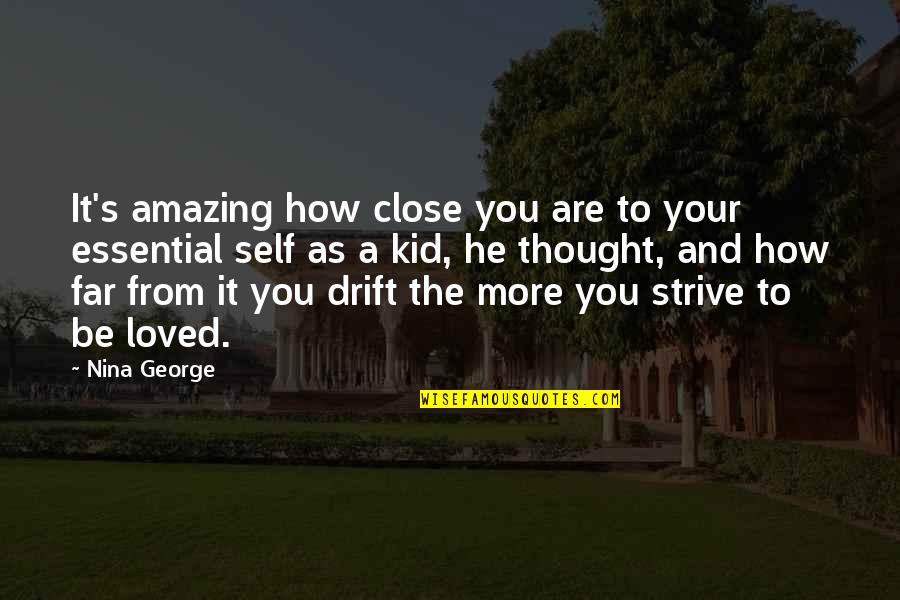 It's amazing how close you are to your essential self as a kid, he thought, and how far from it you drift the more you strive to be loved. —
Nina George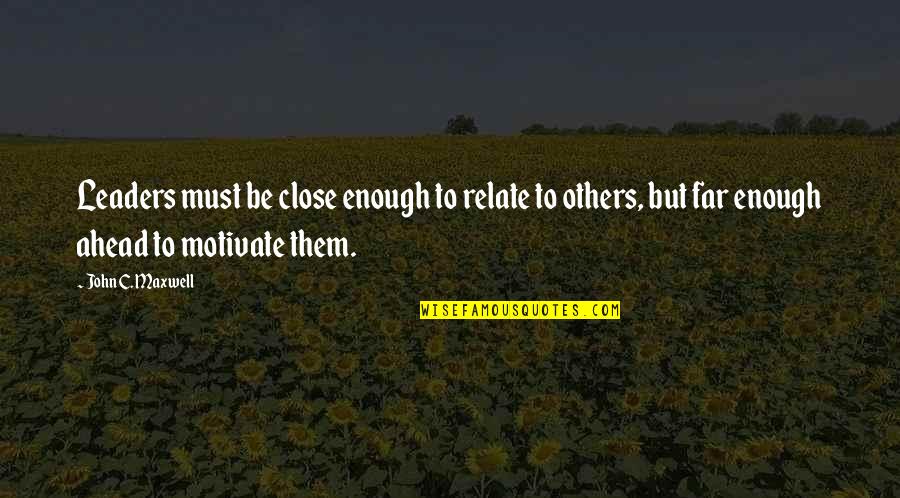 Leaders must be close enough to relate to others, but far enough ahead to motivate them. —
John C. Maxwell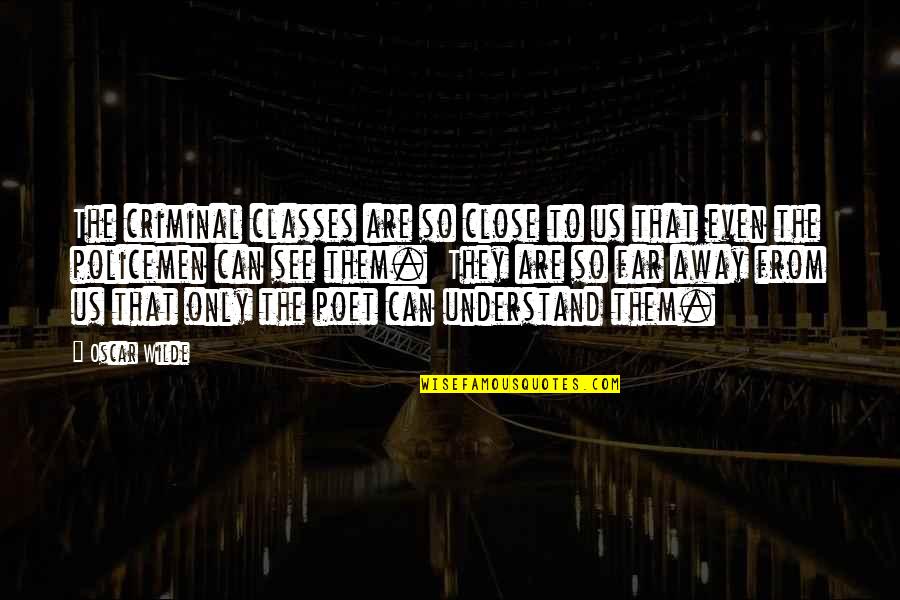 The criminal classes are so close to us that even the policemen can see them. They are so far away from us that only the poet can understand them. —
Oscar Wilde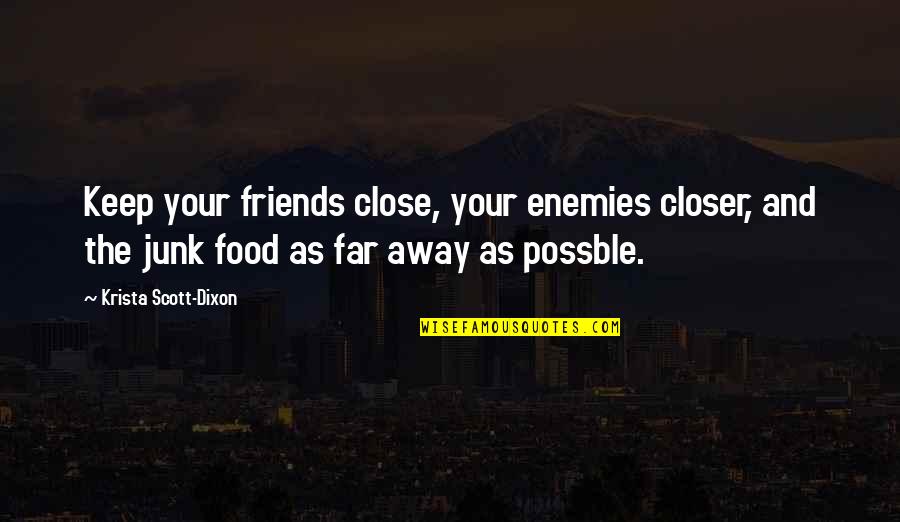 Keep your friends close, your enemies closer, and the junk food as far away as possble. —
Krista Scott-Dixon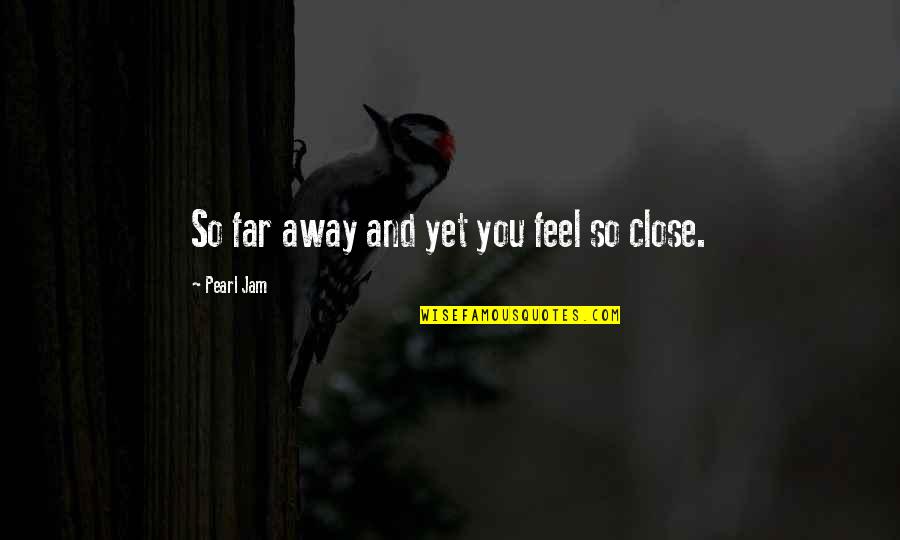 So far away and yet you feel so close. —
Pearl Jam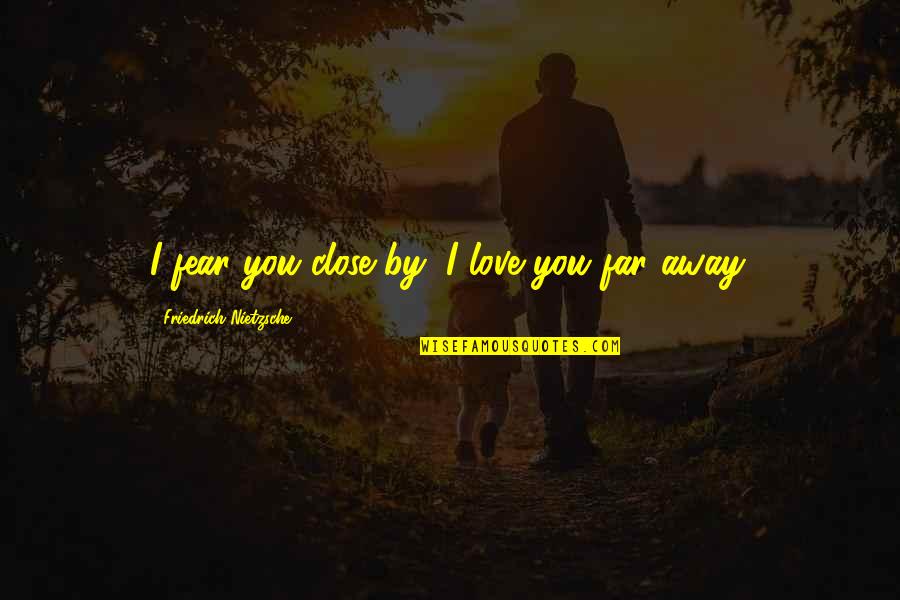 I fear you close by; I love you far away. —
Friedrich Nietzsche
The farther away, the closer the home becomes. —
Dejan Stojanovic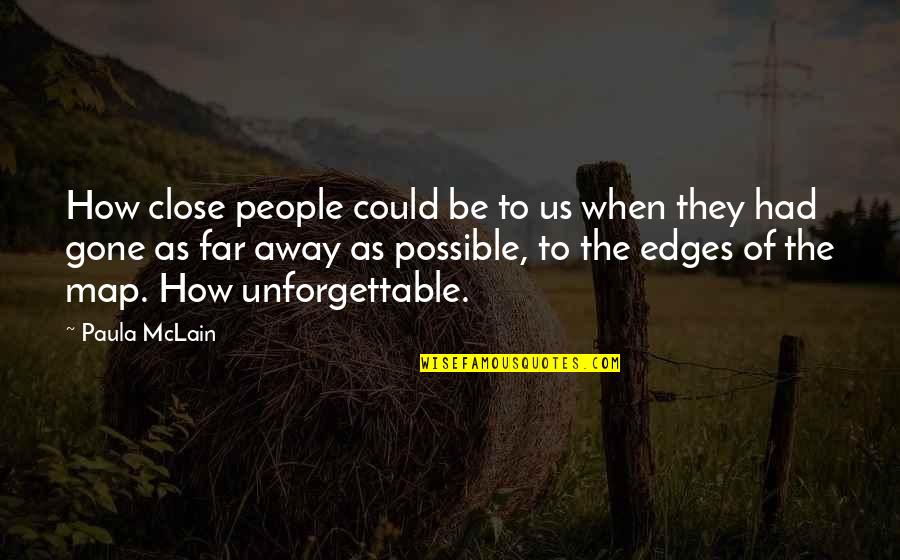 How close people could be to us when they had gone as far away as possible, to the edges of the map. How unforgettable. —
Paula McLain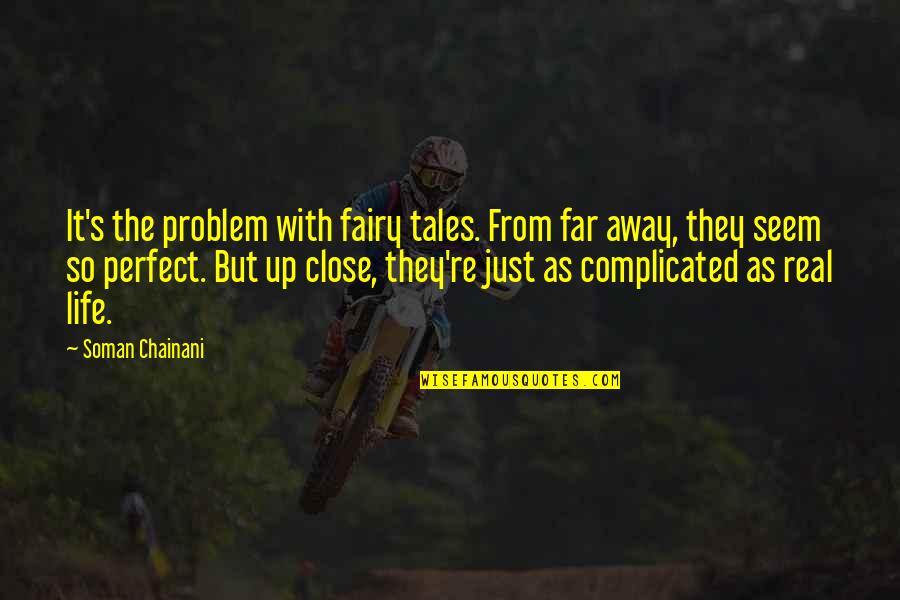 It's the problem with fairy tales. From far away, they seem so perfect. But up close, they're just as complicated as real life. —
Soman Chainani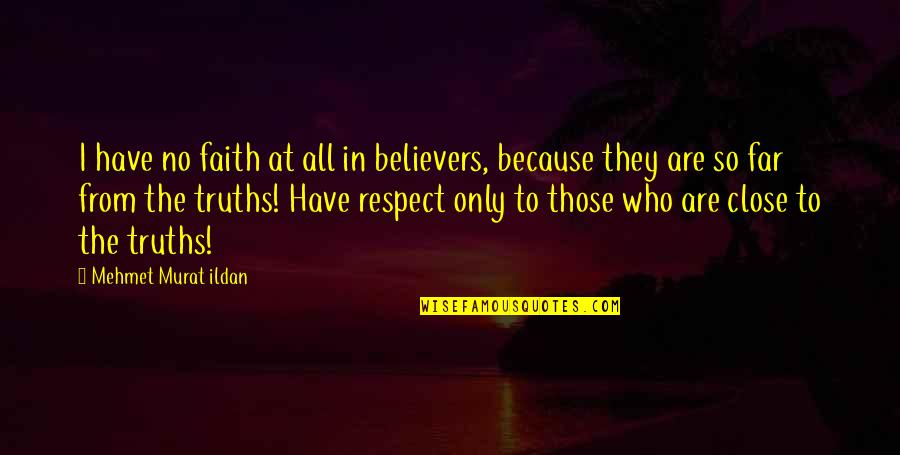 I have no faith at all in believers, because they are so far from the truths! Have respect only to those who are close to the truths! —
Mehmet Murat Ildan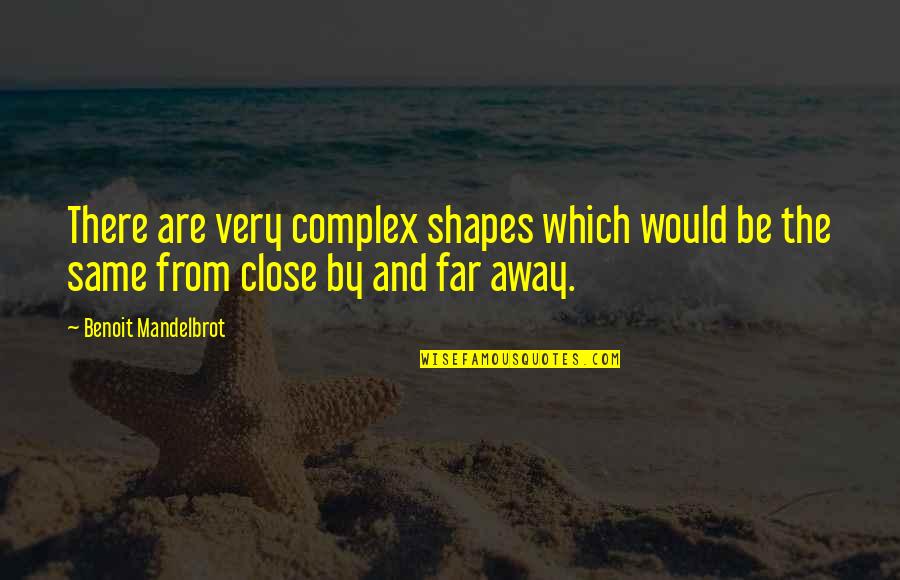 There are very complex shapes which would be the same from close by and far away. —
Benoit Mandelbrot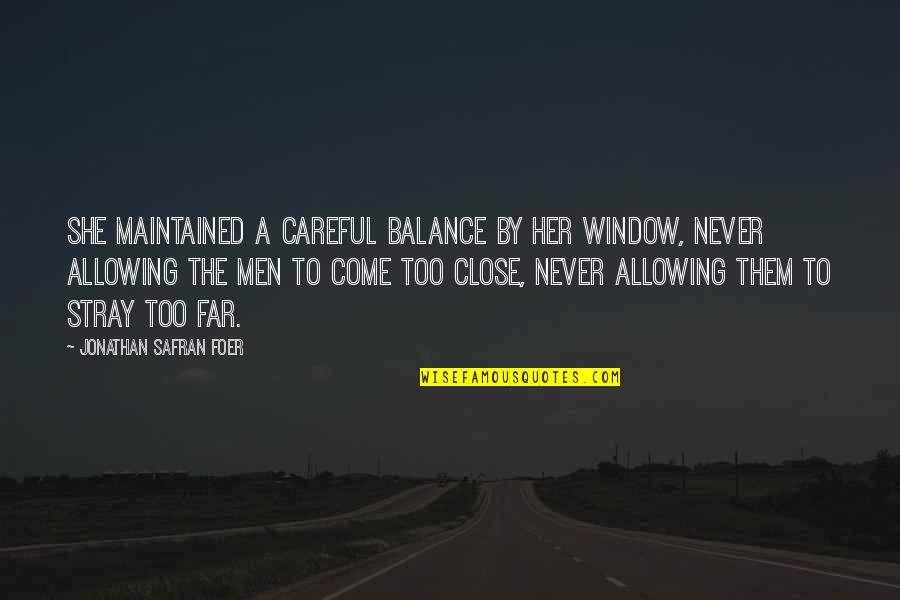 She maintained a careful balance by her window, never allowing the men to come too close, never allowing them to stray too far. —
Jonathan Safran Foer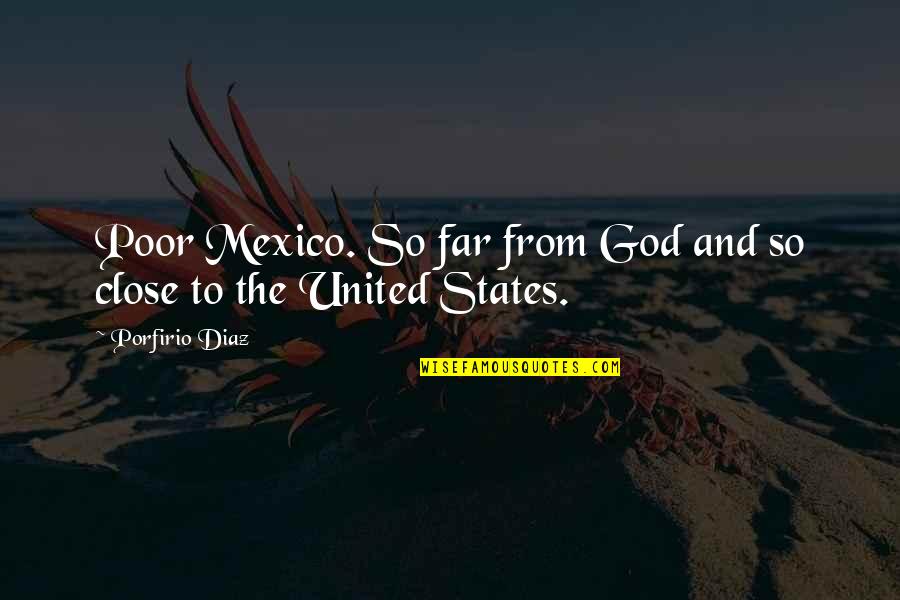 Poor Mexico. So far from God and so close to the United States. —
Porfirio Diaz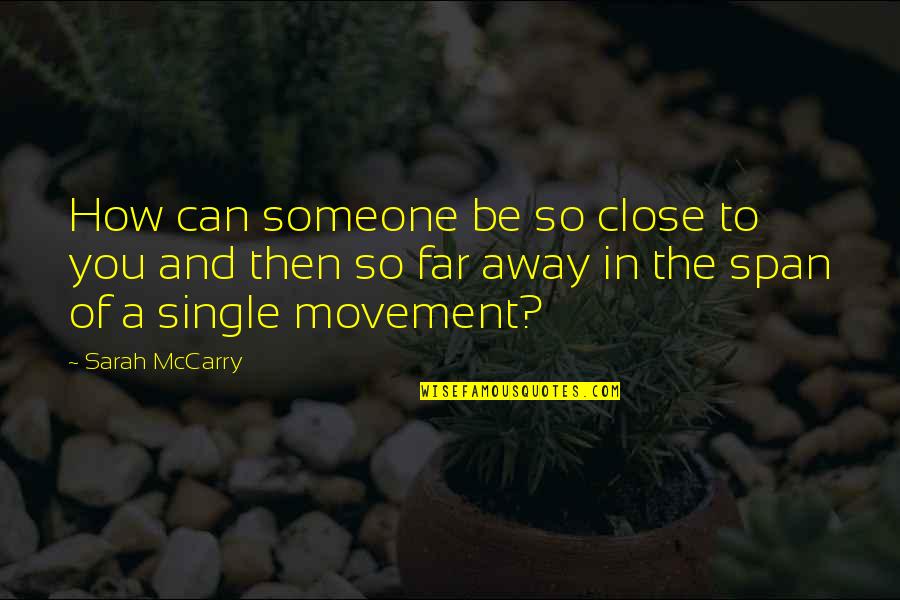 How can someone be so close to you and then so far away in the span of a single movement? —
Sarah McCarry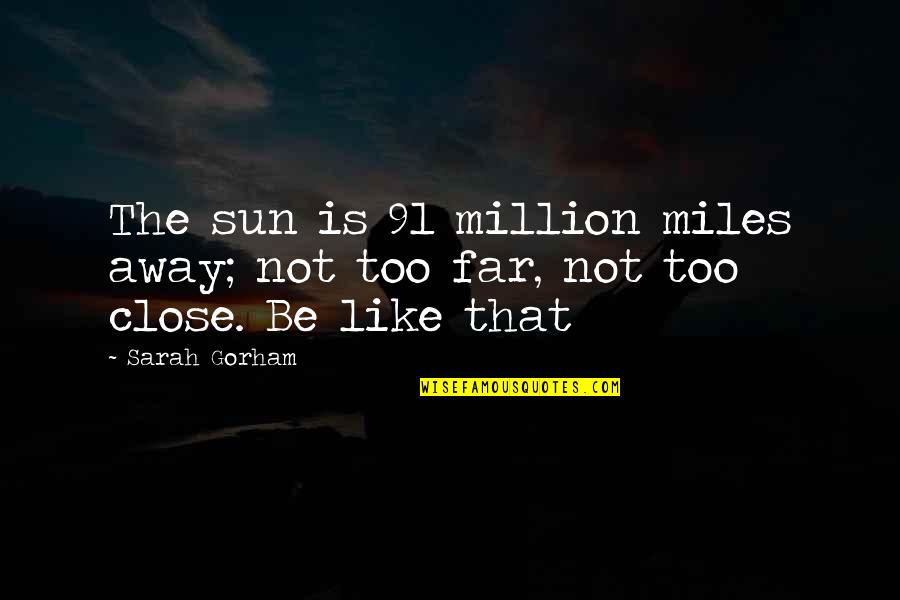 The sun is 91 million miles away;
not too far, not too close. Be like that —
Sarah Gorham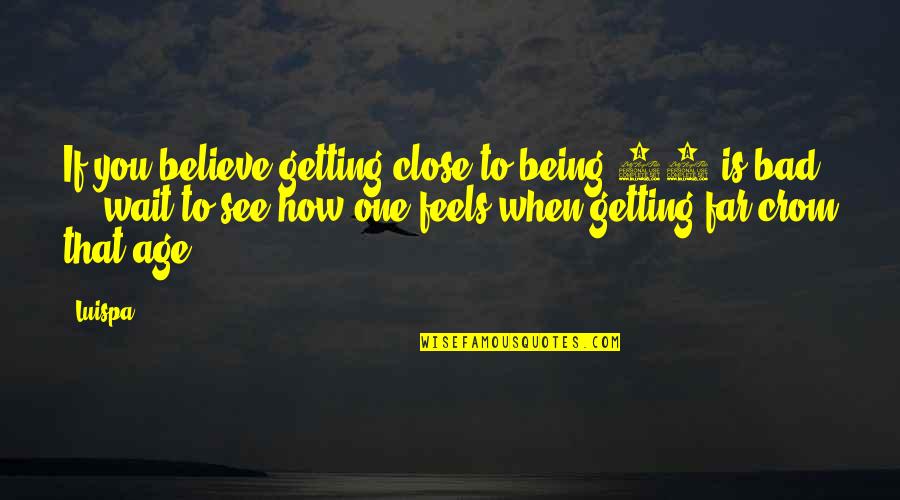 If you believe getting close to being 50 is bad ... wait to see how one feels when getting far crom that age —
Luispa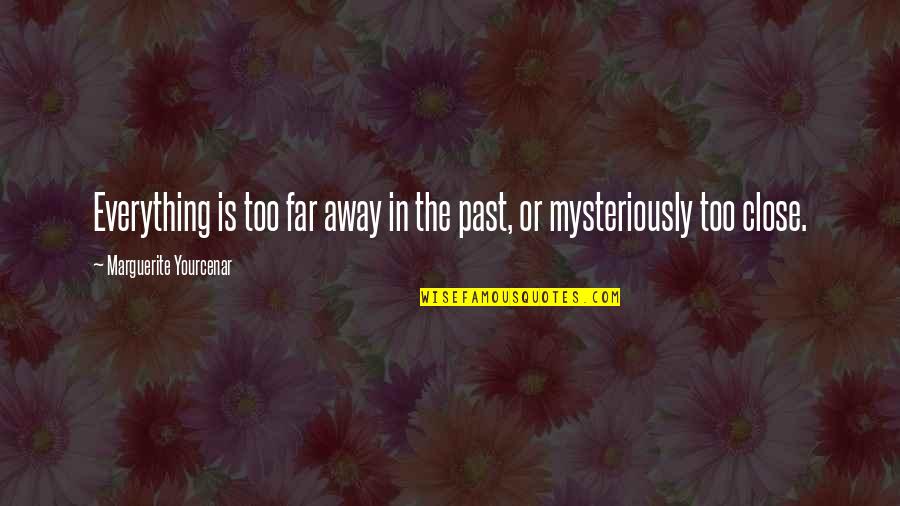 Everything is too far away in the past, or mysteriously too close. —
Marguerite Yourcenar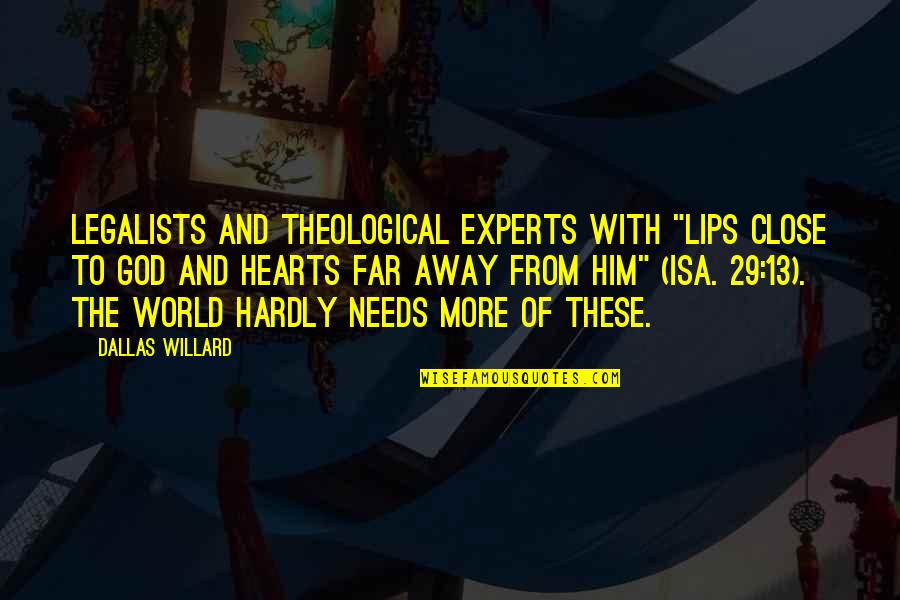 Legalists and theological experts with "lips close to God and hearts far away from him" (Isa. 29:13). The world hardly needs more of these. —
Dallas Willard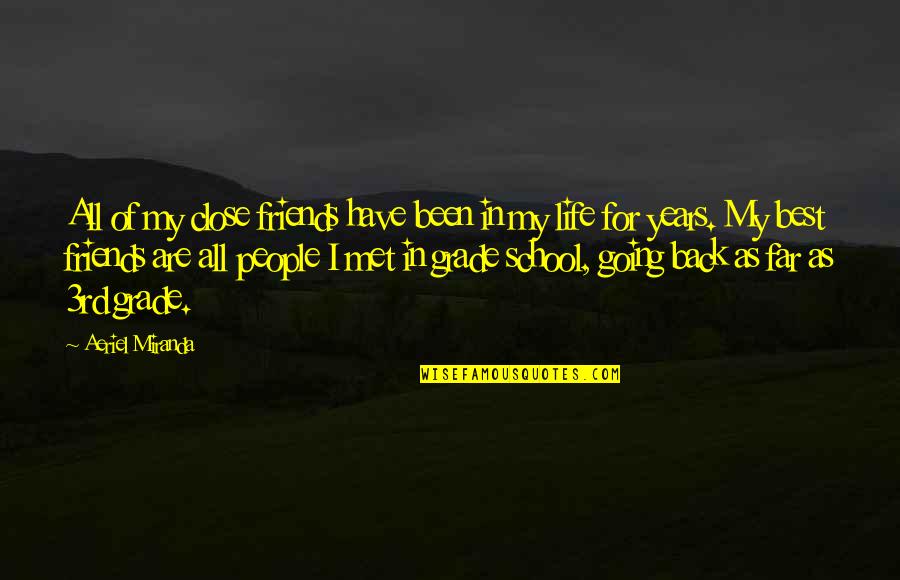 All of my close friends have been in my life for years. My best friends are all people I met in grade school, going back as far as 3rd grade. —
Aeriel Miranda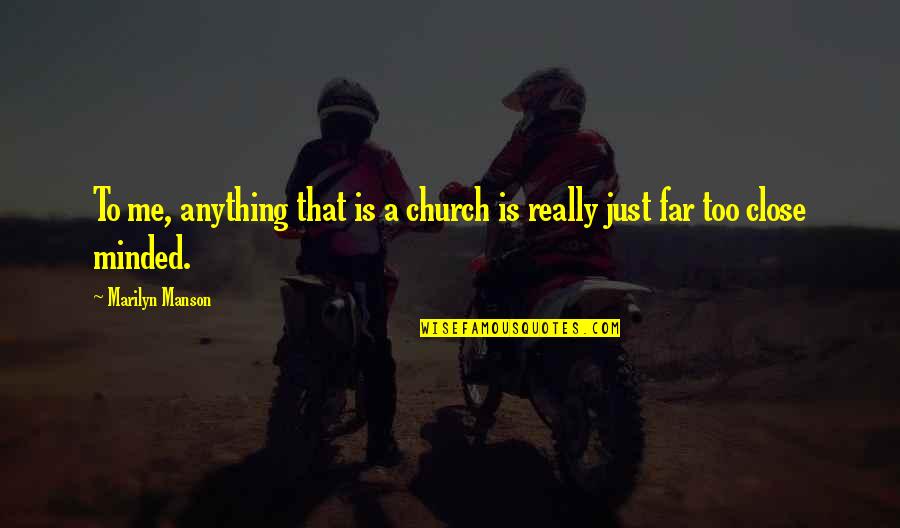 To me, anything that is a church is really just far too close minded. —
Marilyn Manson