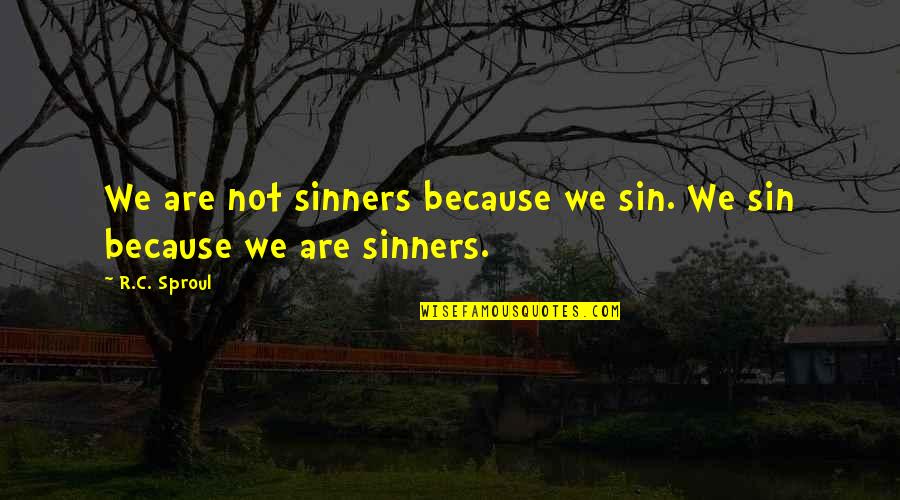 We are not sinners because we sin. We sin because we are sinners.
—
R.C. Sproul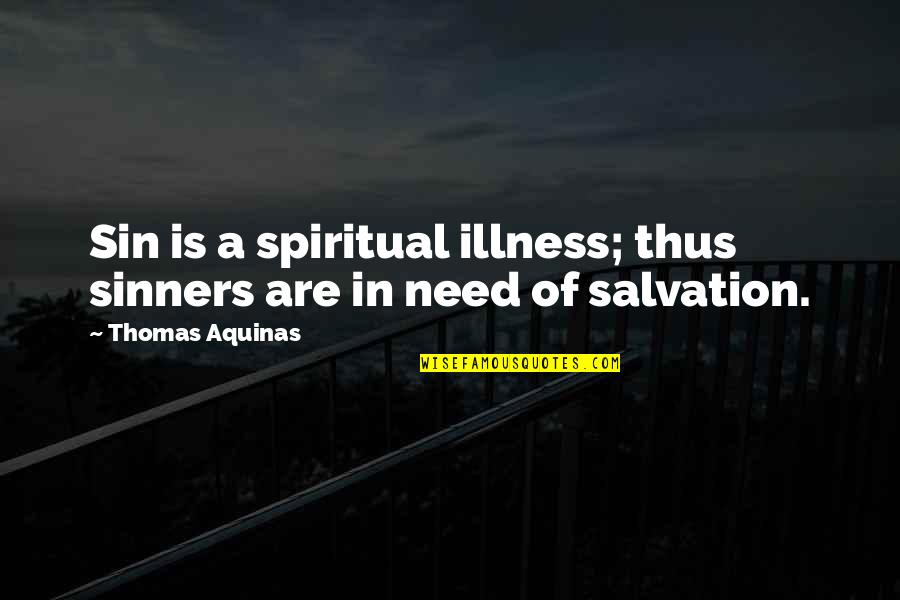 Sin is a spiritual illness; thus sinners are in need of salvation.
—
Thomas Aquinas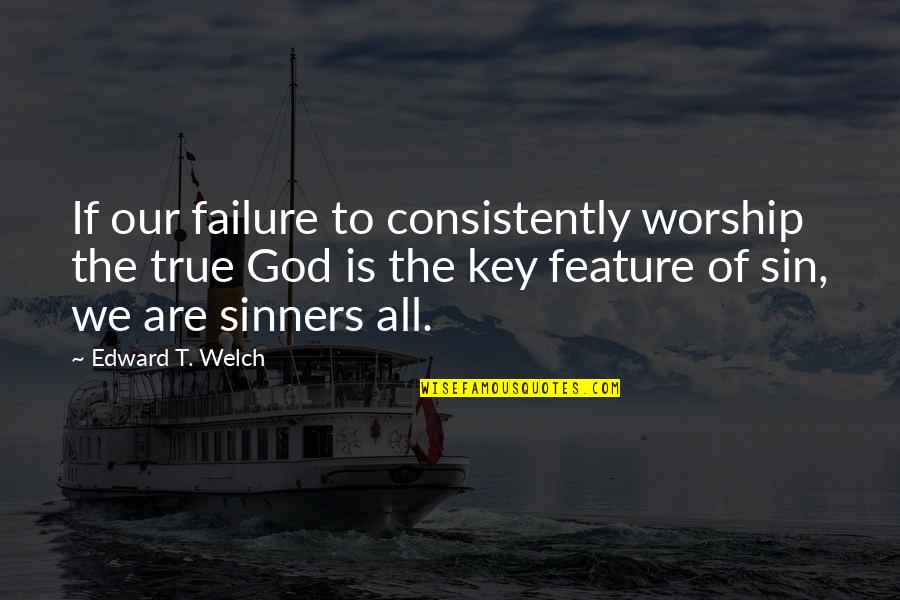 If our failure to consistently worship the true God is the key feature of sin, we are sinners all.
—
Edward T. Welch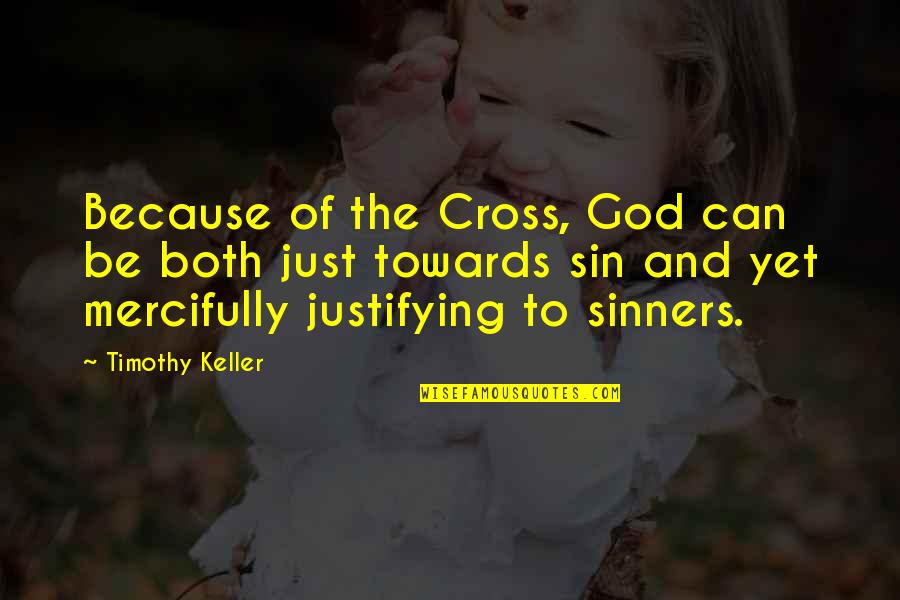 Because of the Cross, God can be both just towards sin and yet mercifully justifying to sinners.
—
Timothy Keller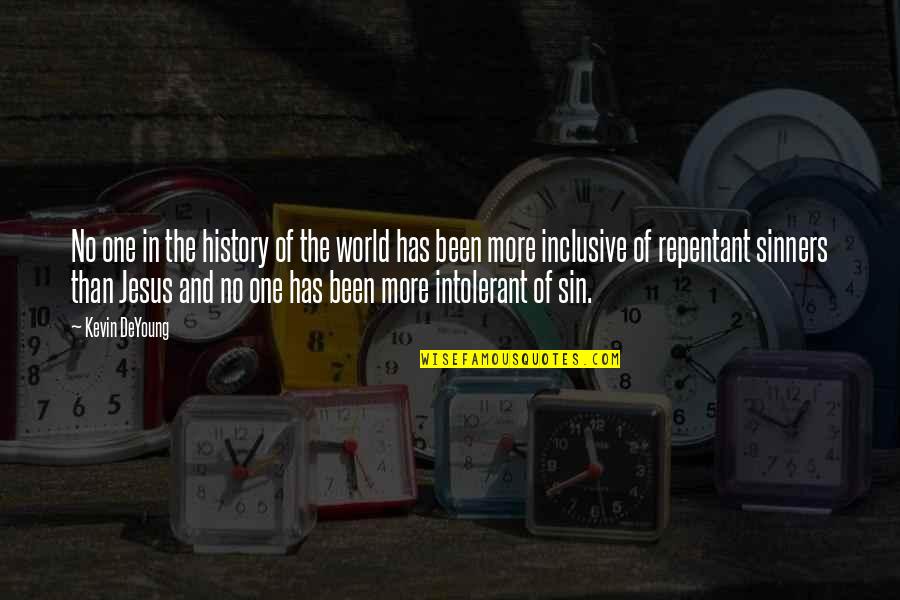 No one in the history of the world has been more inclusive of repentant sinners than Jesus and no one has been more intolerant of sin.
—
Kevin DeYoung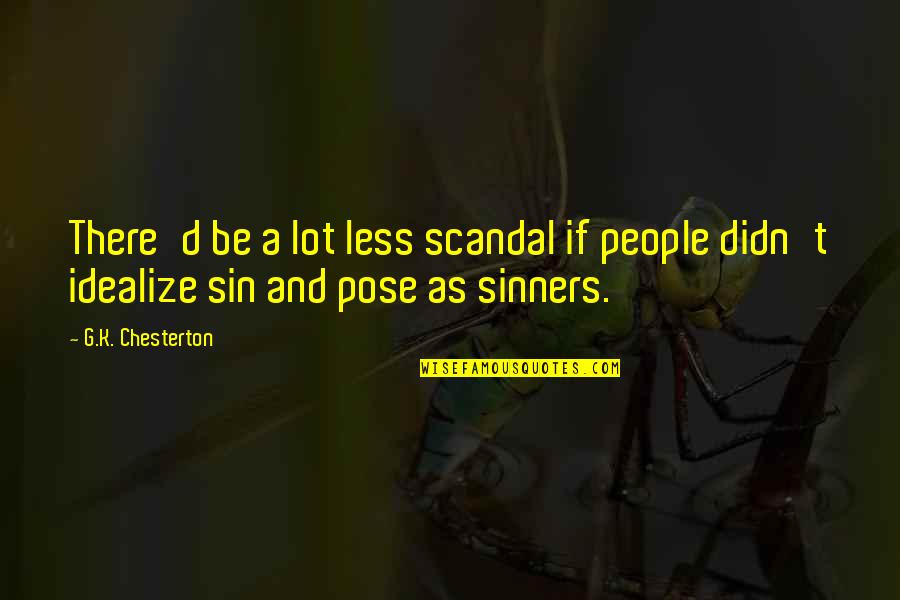 There'd be a lot less scandal if people didn't idealize sin and pose as sinners.
—
G.K. Chesterton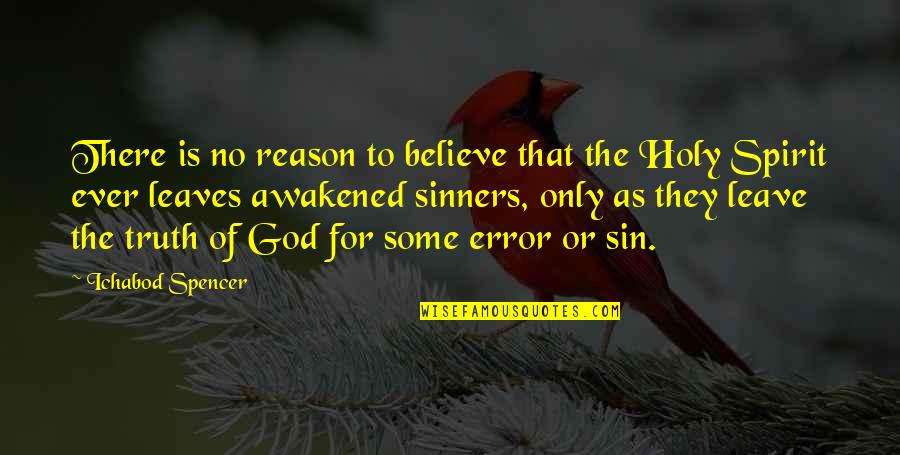 There is no reason to believe that the Holy Spirit ever leaves awakened sinners, only as they leave the truth of God for some error or sin.
—
Ichabod Spencer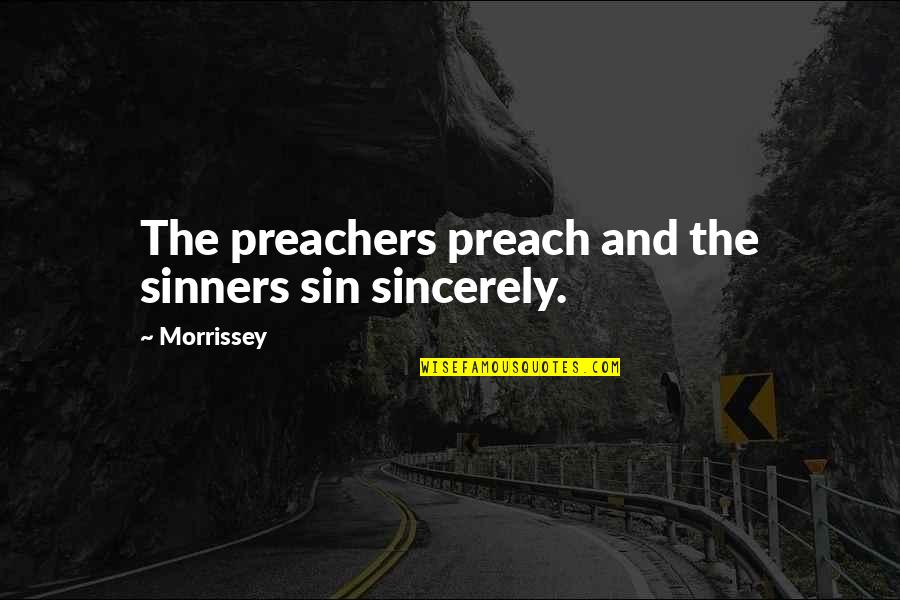 The preachers preach and the sinners sin sincerely.
—
Morrissey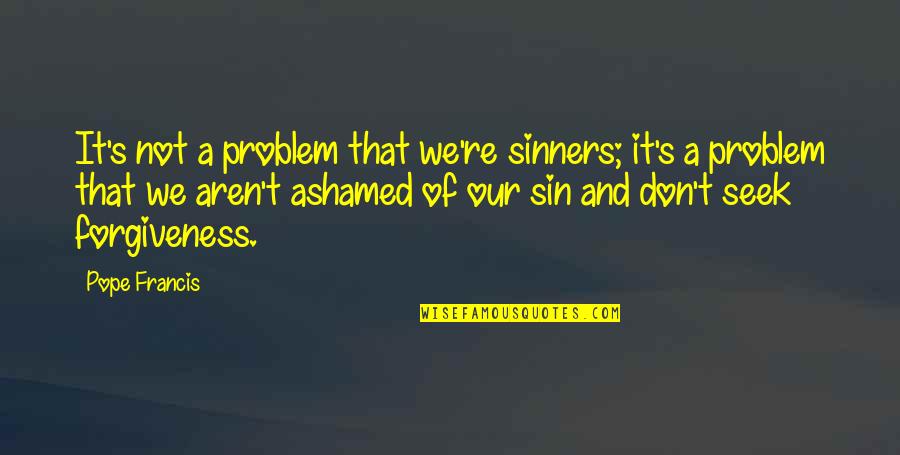 It's not a problem that we're sinners; it's a problem that we aren't ashamed of our sin and don't seek forgiveness.
—
Pope Francis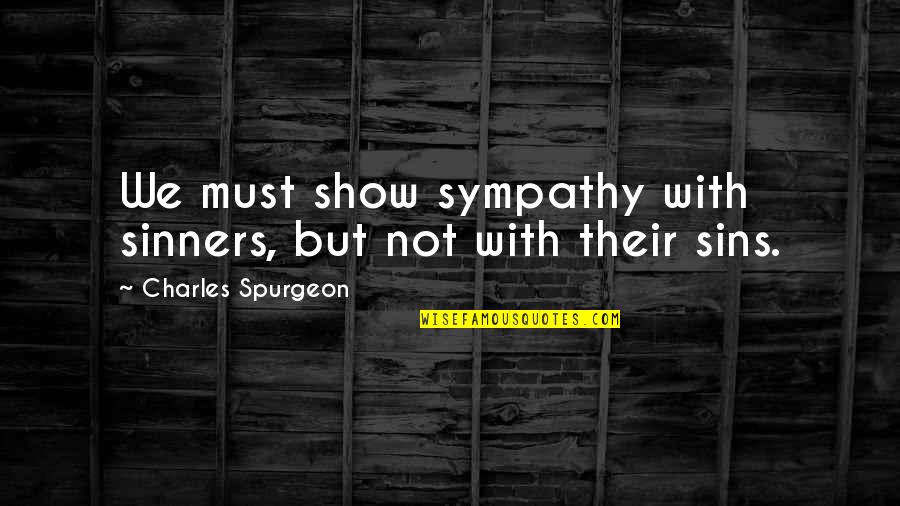 We must show sympathy with sinners, but not with their sins.
—
Charles Spurgeon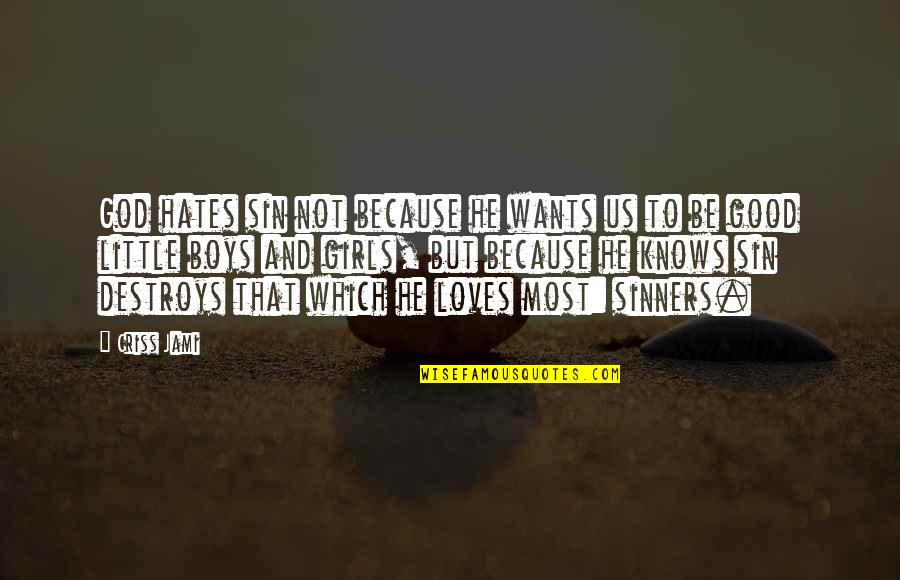 God hates sin not because he wants us to be good little boys and girls, but because he knows sin destroys that which he loves most: sinners.
—
Criss Jami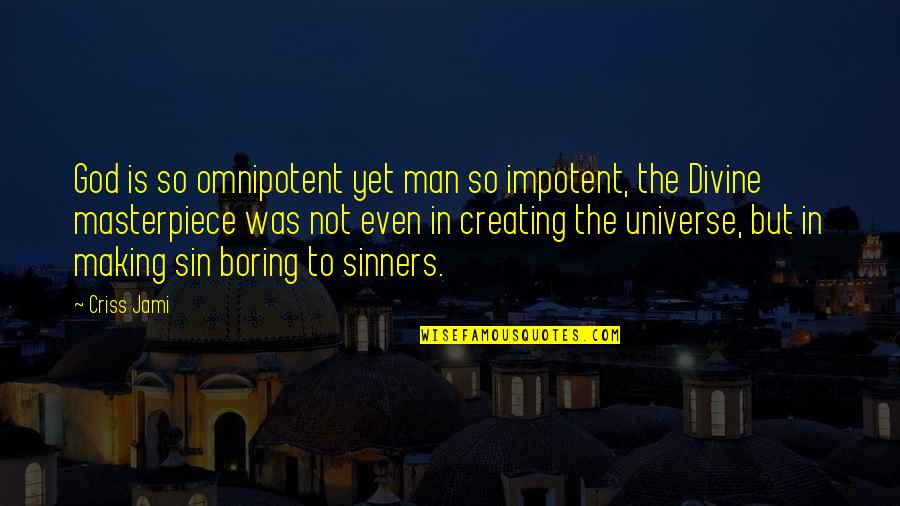 God is so omnipotent yet man so impotent, the Divine masterpiece was not even in creating the universe, but in making sin boring to sinners.
—
Criss Jami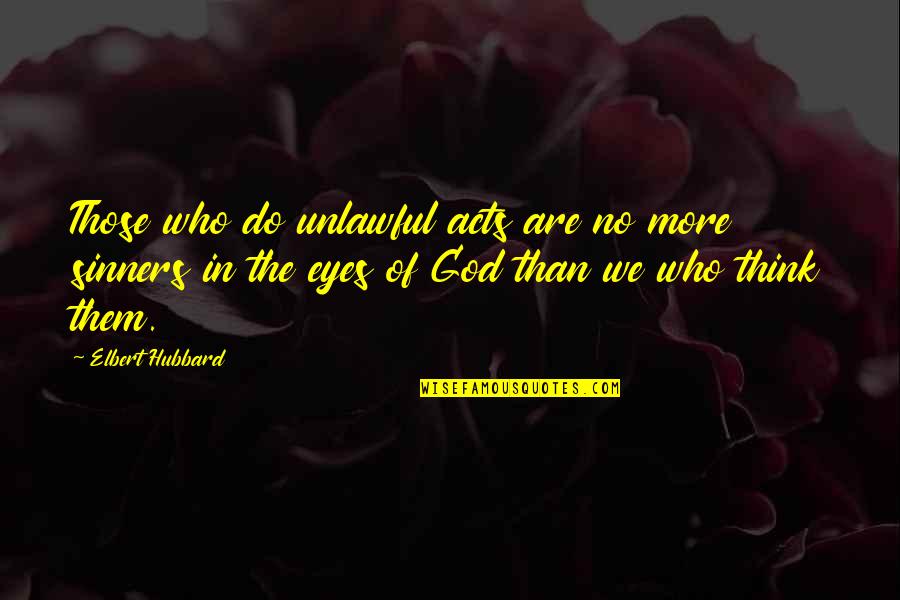 Those who do unlawful acts are no more sinners in the eyes of God than we who think them. —
Elbert Hubbard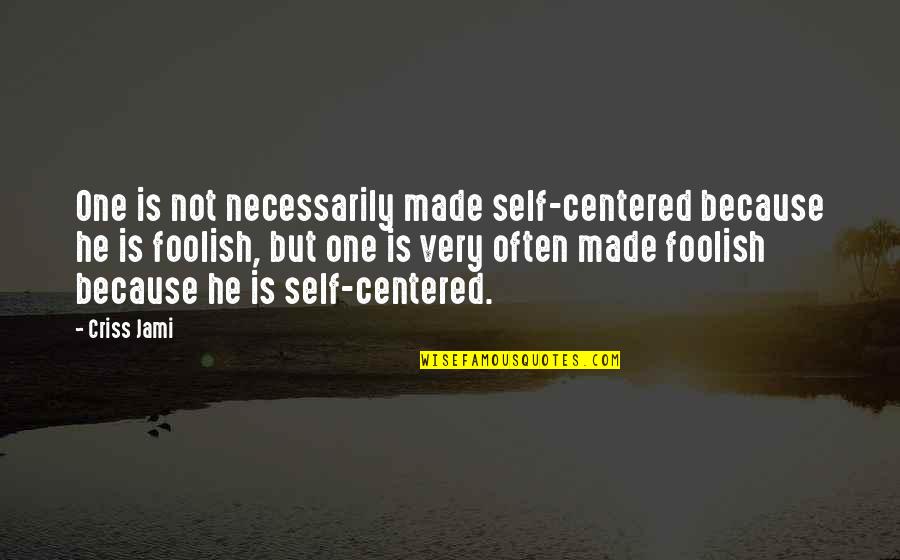 One is not necessarily made self-centered because he is foolish, but one is very often made foolish because he is self-centered. —
Criss Jami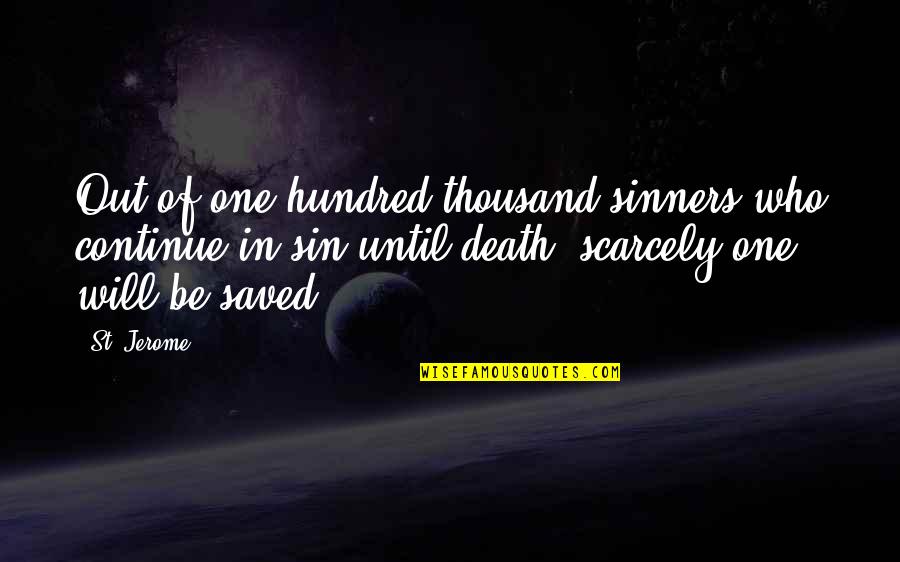 Out of one hundred thousand sinners who continue in sin until death, scarcely one will be saved. —
St. Jerome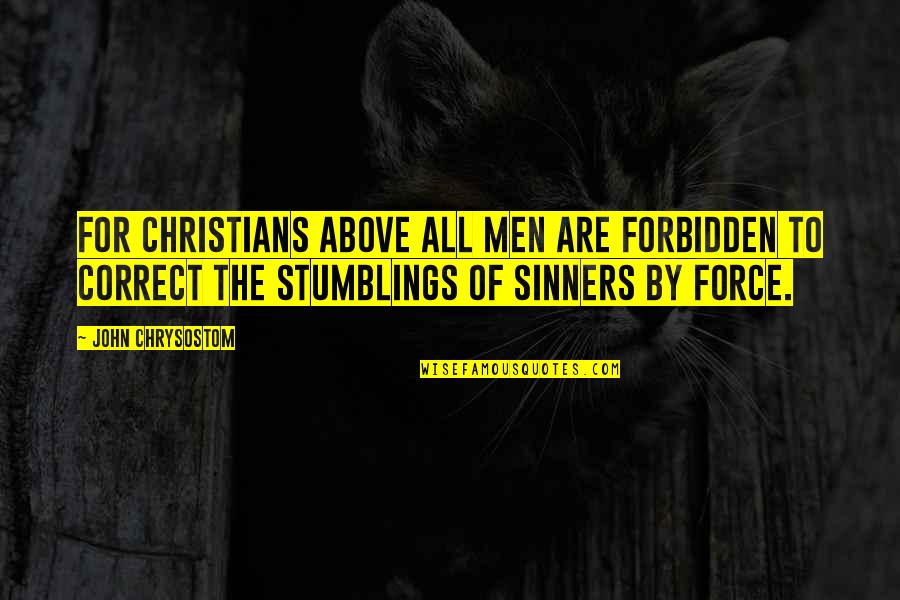 For Christians above all men are forbidden to correct the stumblings of sinners by force. —
John Chrysostom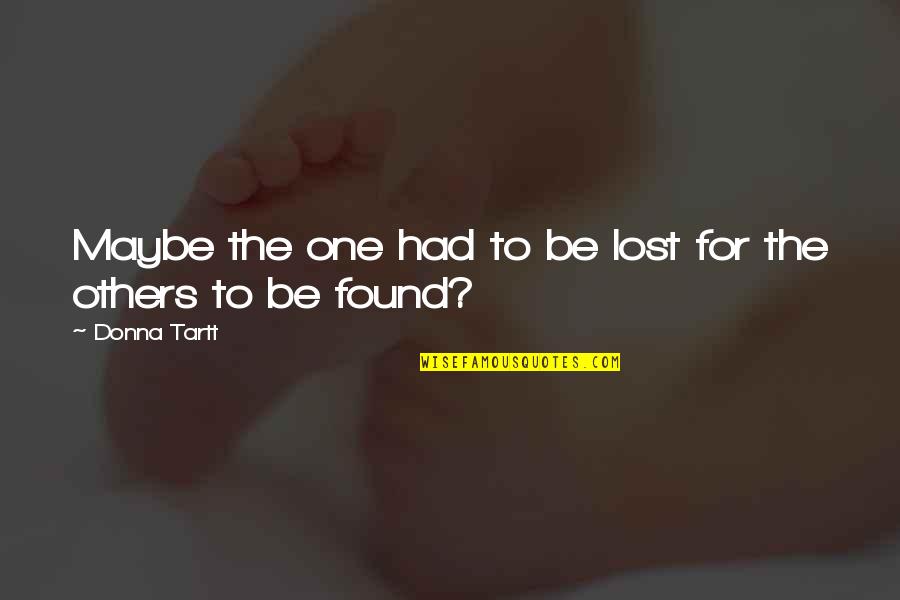 Maybe the one had to be lost for the others to be found? —
Donna Tartt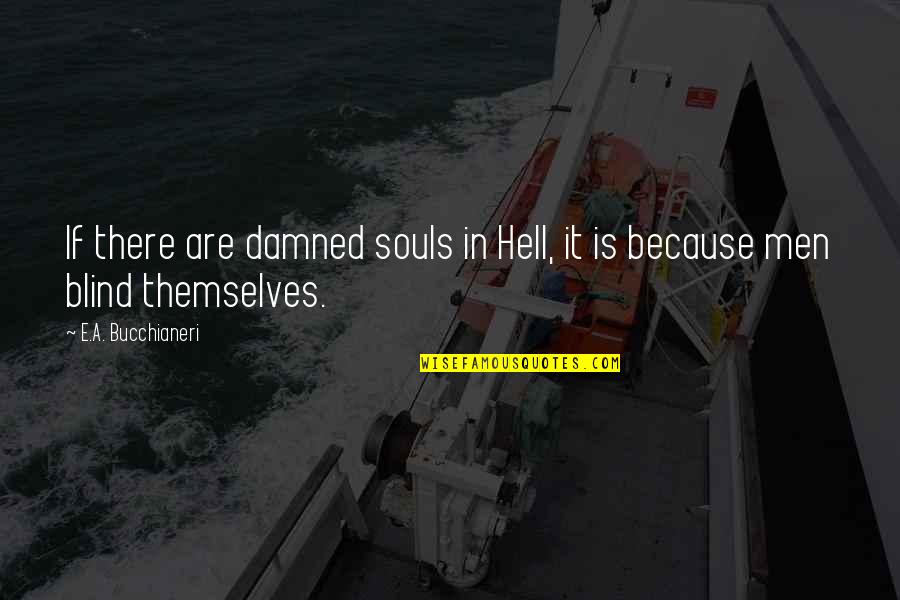 If there are damned souls in Hell, it is because men blind themselves. —
E.A. Bucchianeri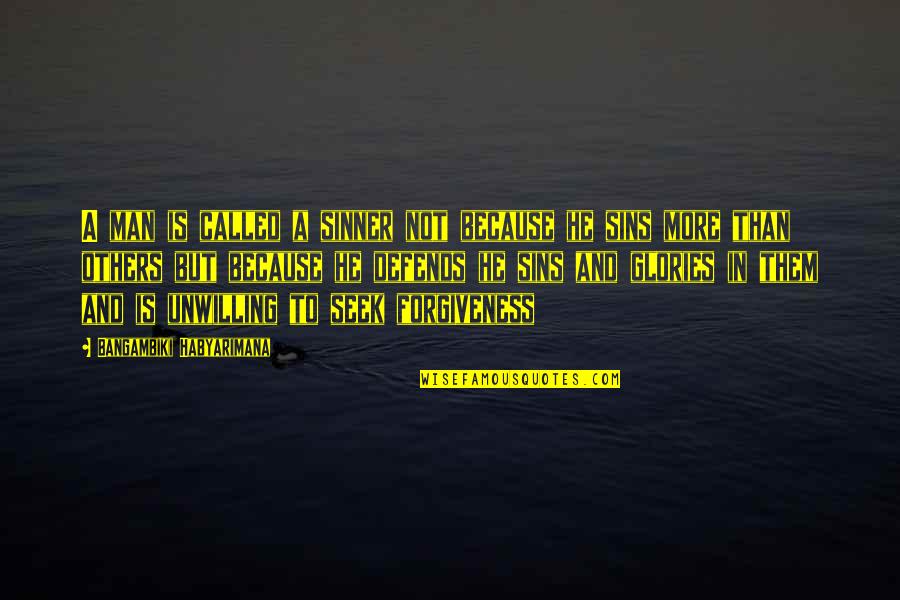 A man is called a sinner not because he sins more than others but because he defends he sins and glories in them and is unwilling to seek forgiveness —
Bangambiki Habyarimana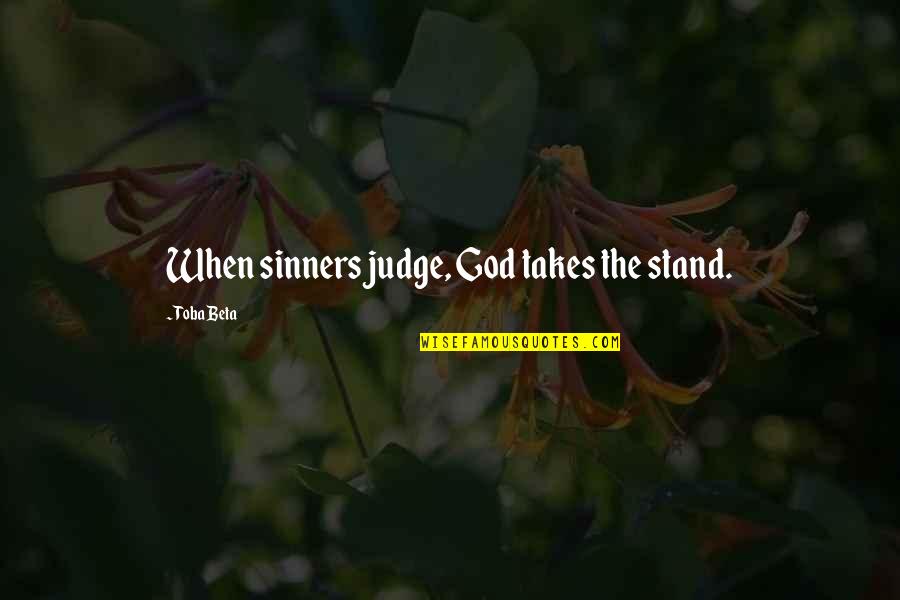 When sinners judge, God takes the stand. —
Toba Beta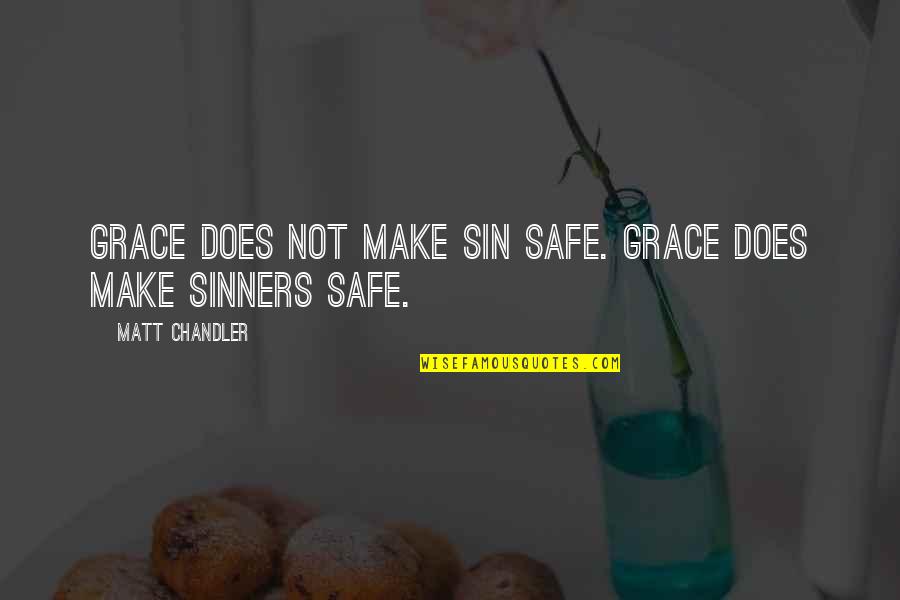 Grace does not make sin safe. Grace does make sinners safe. —
Matt Chandler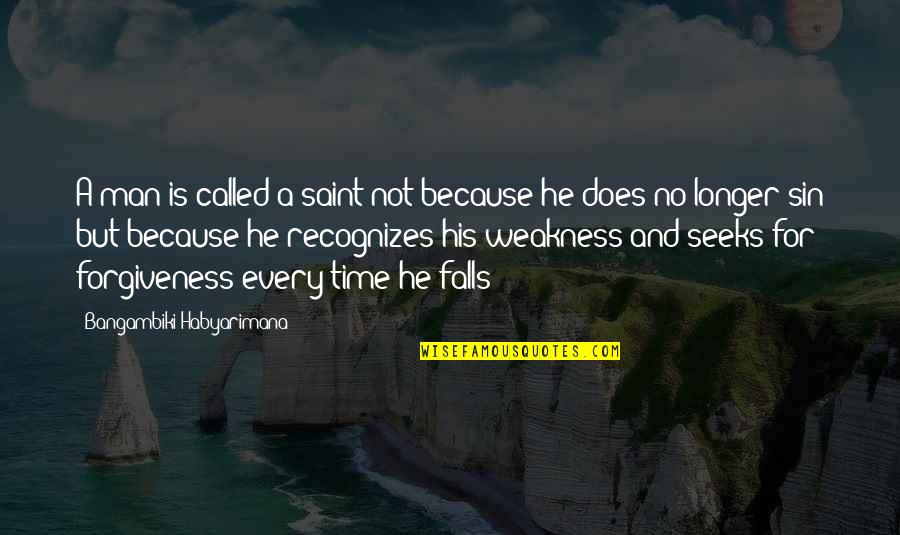 A man is called a saint not because he does no longer sin but because he recognizes his weakness and seeks for forgiveness every time he falls —
Bangambiki Habyarimana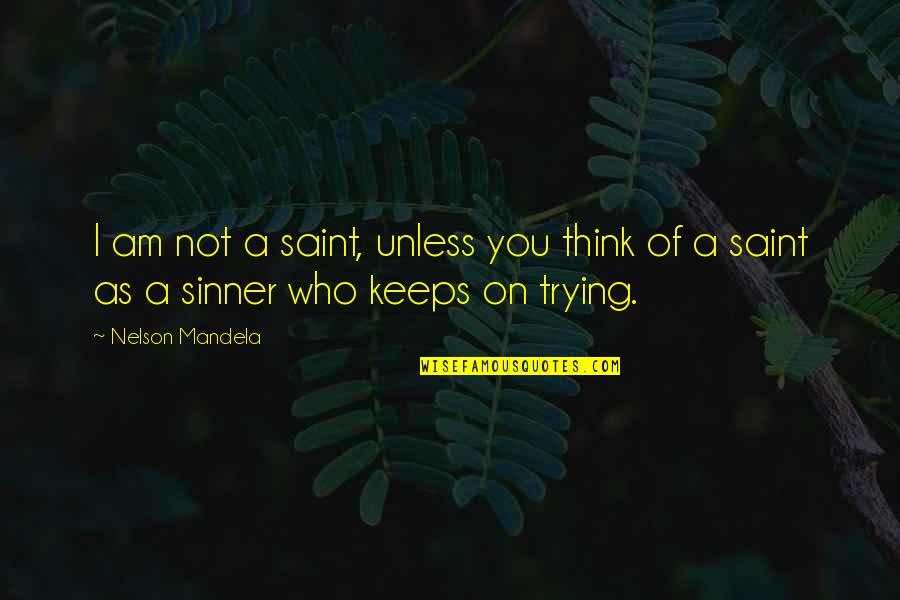 I am not a saint, unless you think of a saint as a sinner who keeps on trying. —
Nelson Mandela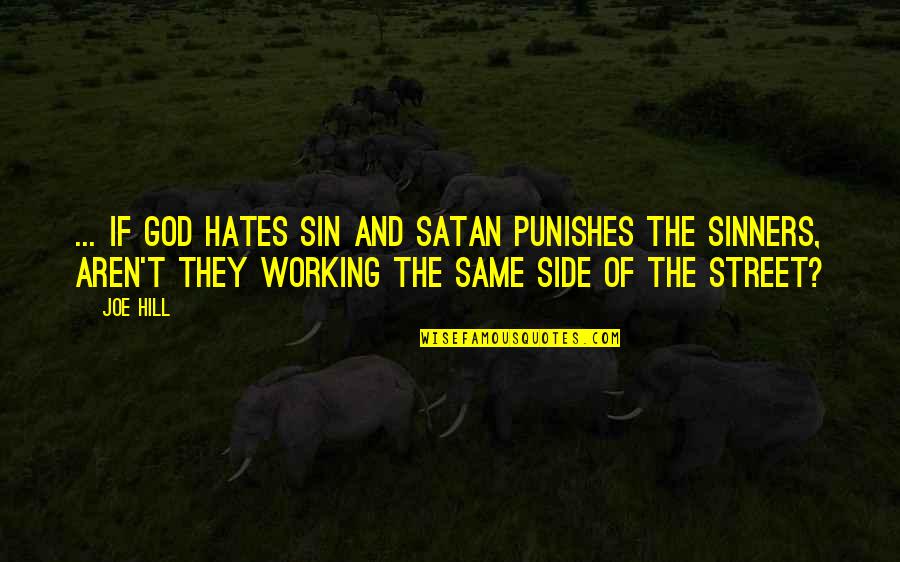 ... if God hates sin and Satan punishes the sinners, aren't they working the same side of the street? —
Joe Hill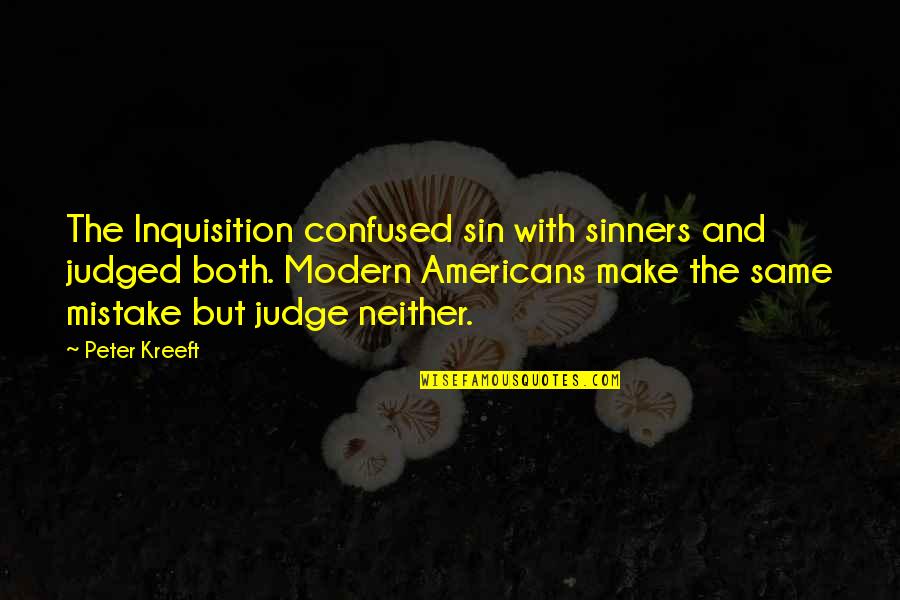 The Inquisition confused sin with sinners and judged both. Modern Americans make the same mistake but judge neither. —
Peter Kreeft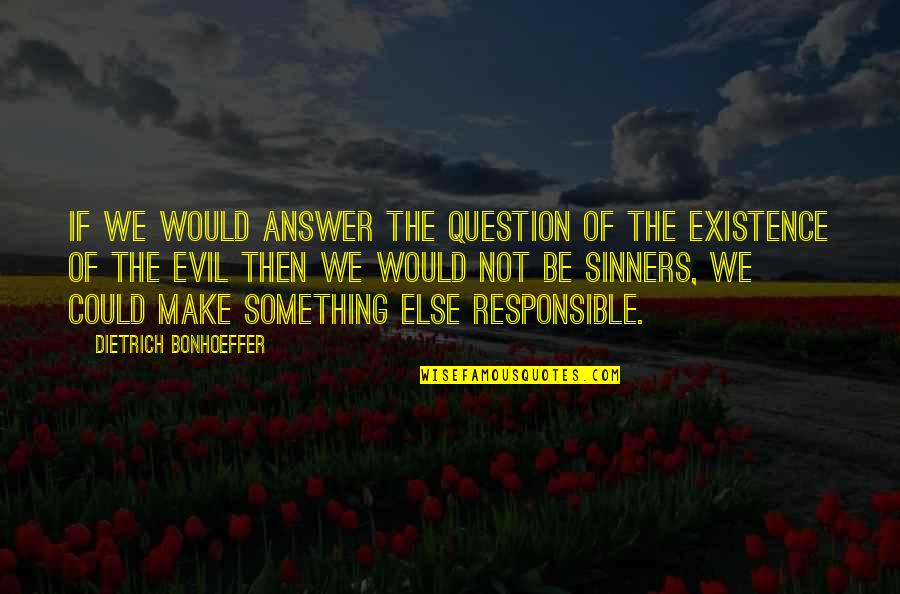 If we would answer the question of the existence of the Evil then we would not be sinners, we could make something else responsible. —
Dietrich Bonhoeffer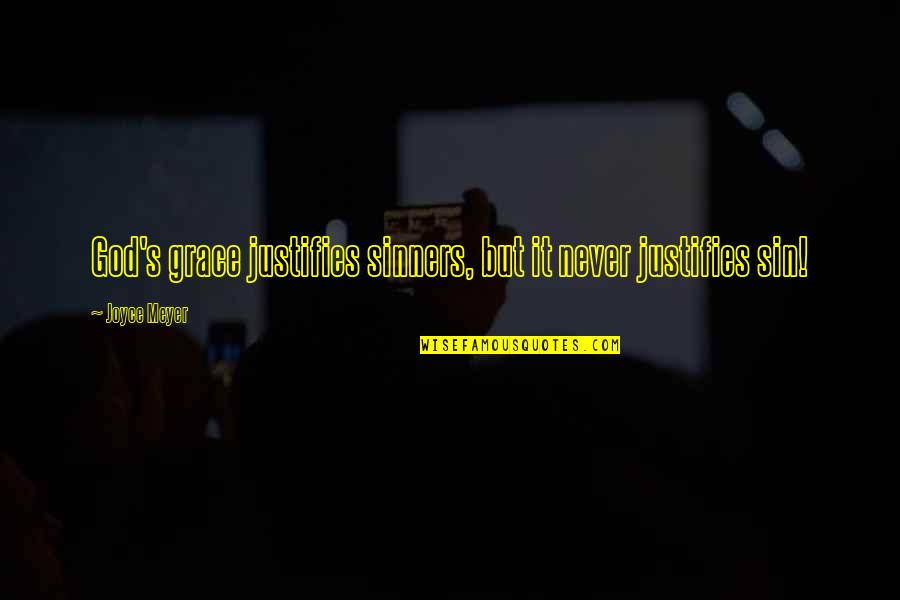 God's grace justifies sinners, but it never justifies sin! —
Joyce Meyer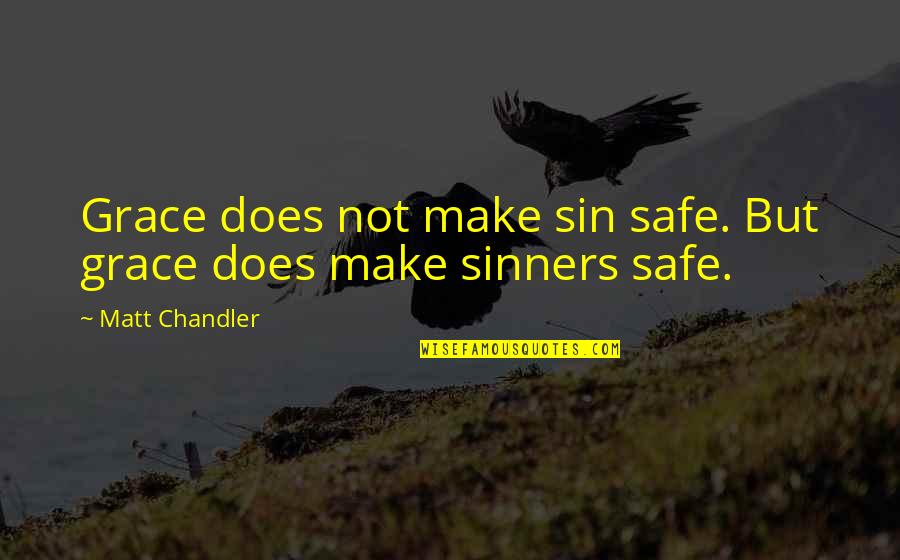 Grace does not make sin safe. But grace does make sinners safe. —
Matt Chandler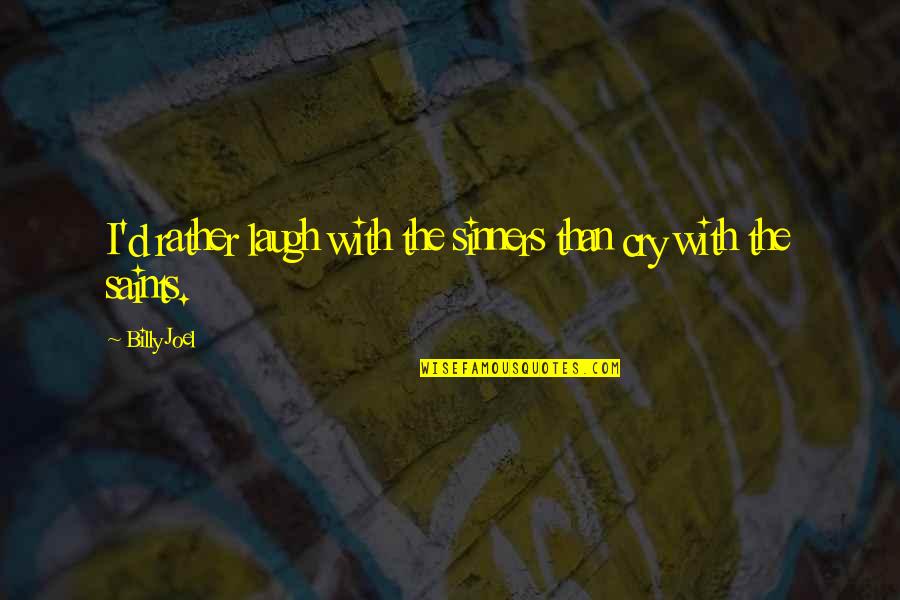 I'd rather laugh with the sinners than cry with the saints. —
Billy Joel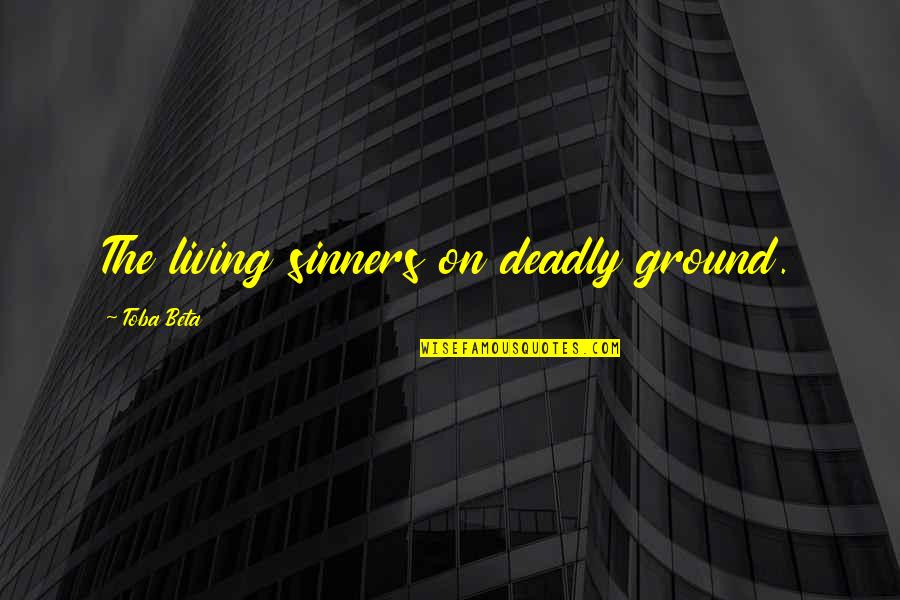 The living sinners on deadly ground. —
Toba Beta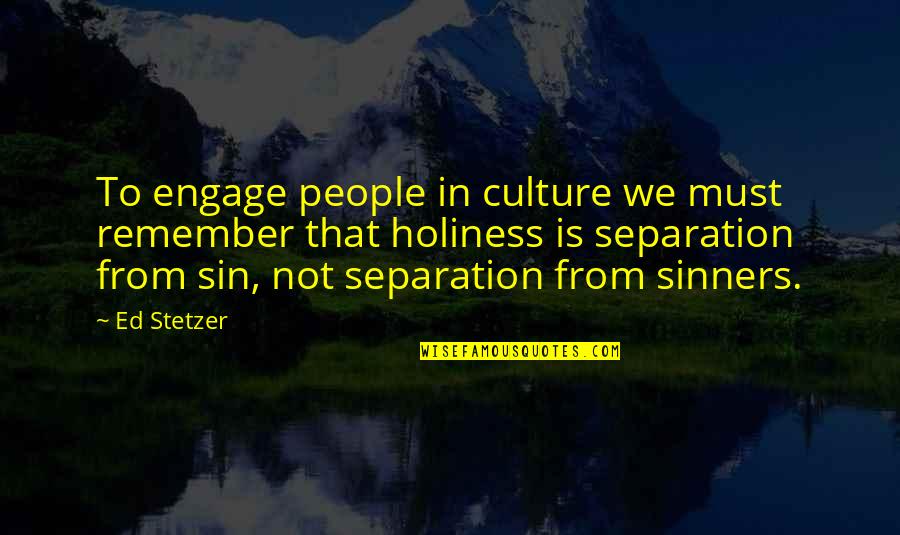 To engage people in culture we must remember that holiness is separation from sin, not separation from sinners. —
Ed Stetzer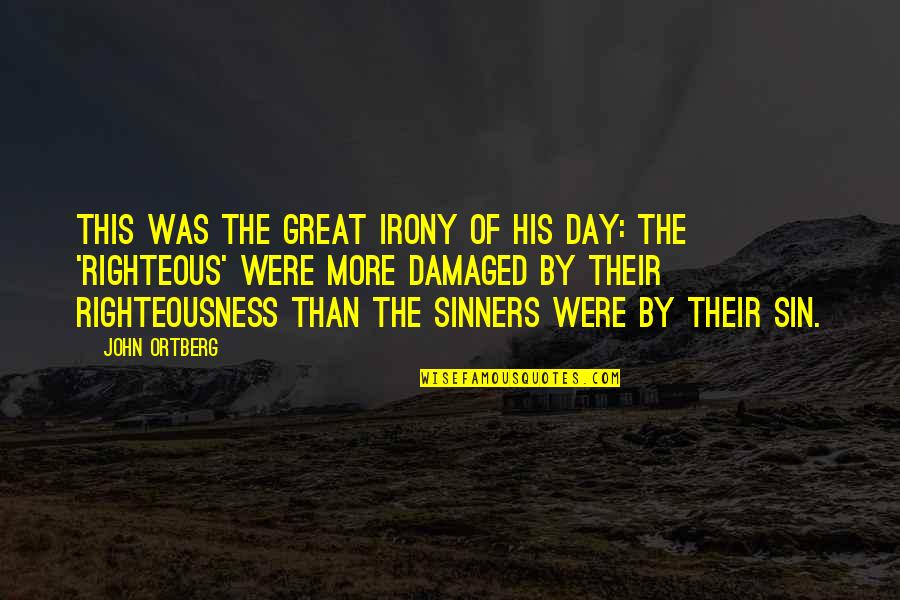 This was the great irony of his day: The 'righteous' were more damaged by their righteousness than the sinners were by their sin. —
John Ortberg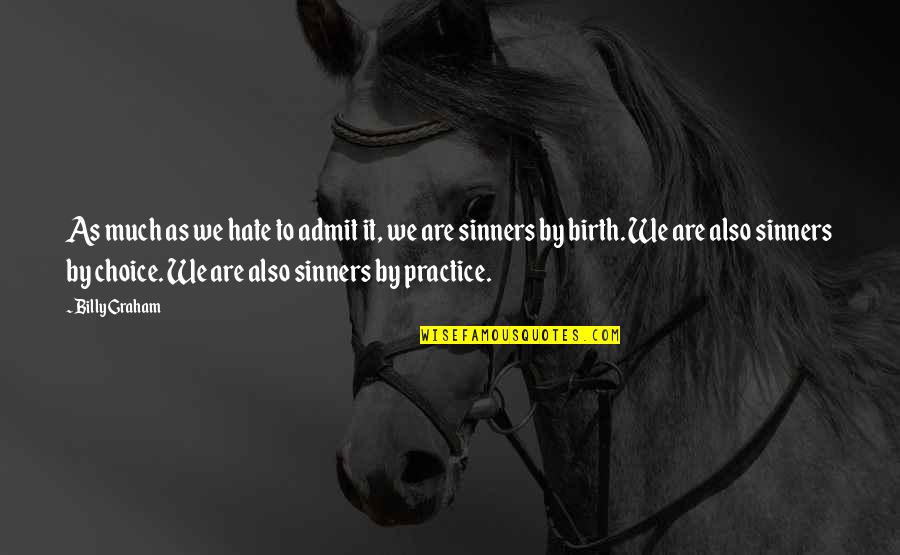 As much as we hate to admit it, we are sinners by birth. We are also sinners by choice. We are also sinners by practice. —
Billy Graham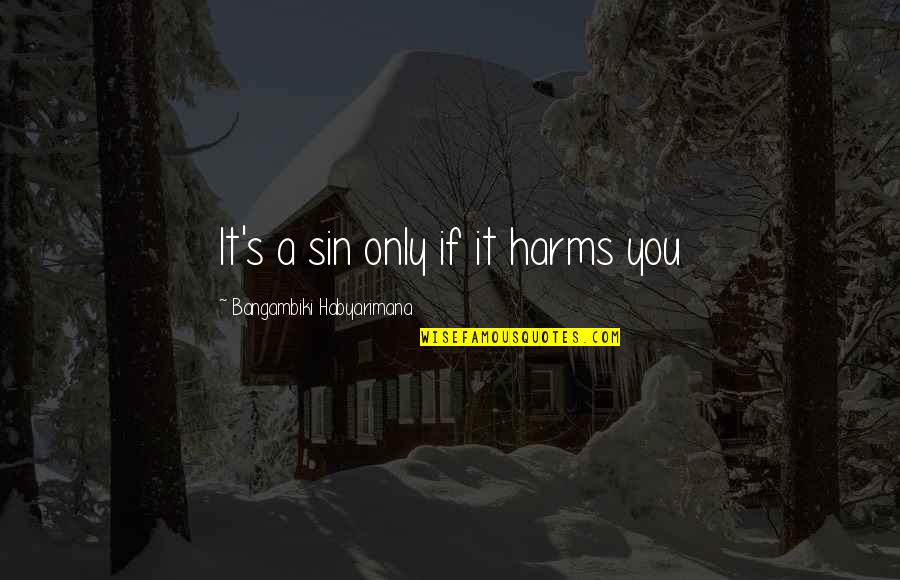 It's a sin only if it harms you —
Bangambiki Habyarimana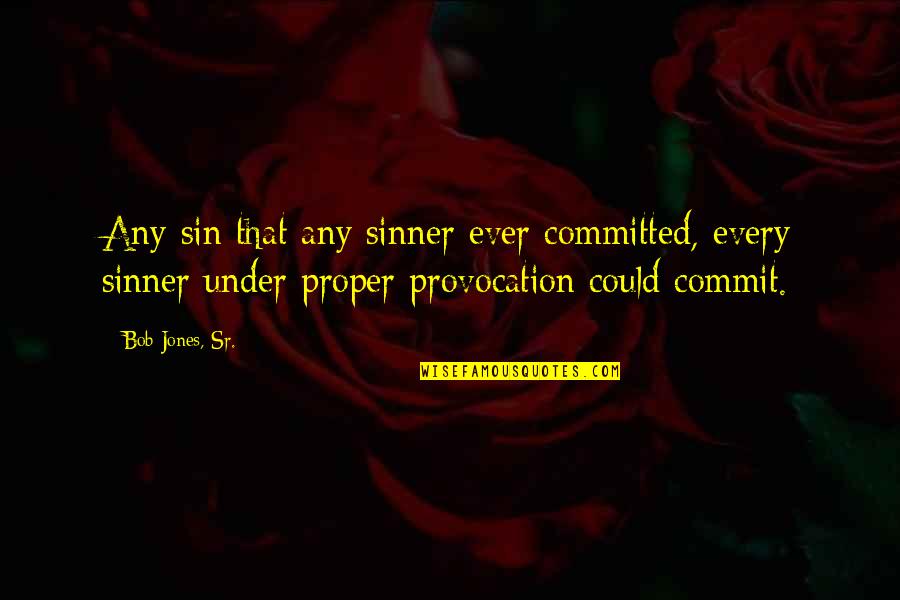 Any sin that any sinner ever committed, every sinner under proper provocation could commit. —
Bob Jones, Sr.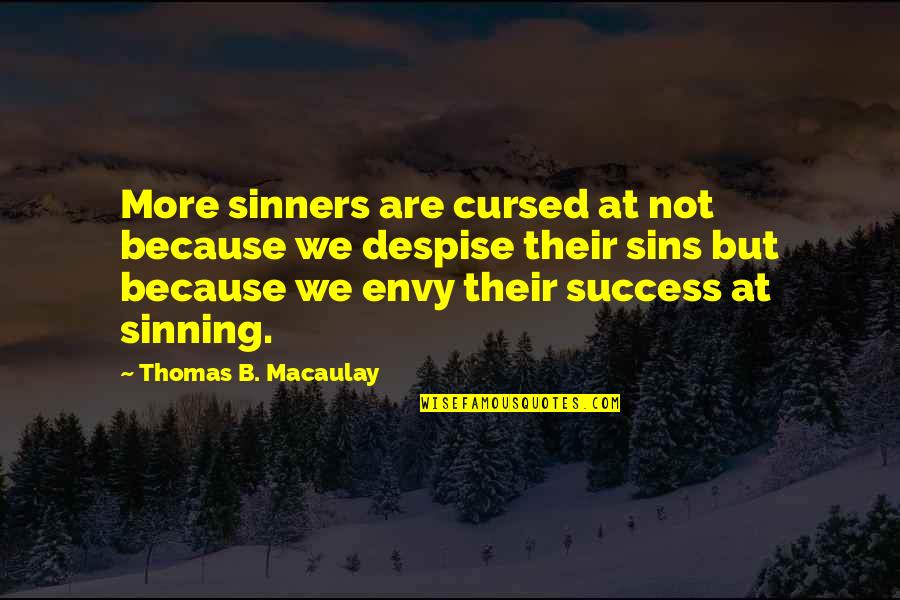 More sinners are cursed at not because we despise their sins but because we envy their success at sinning. —
Thomas B. Macaulay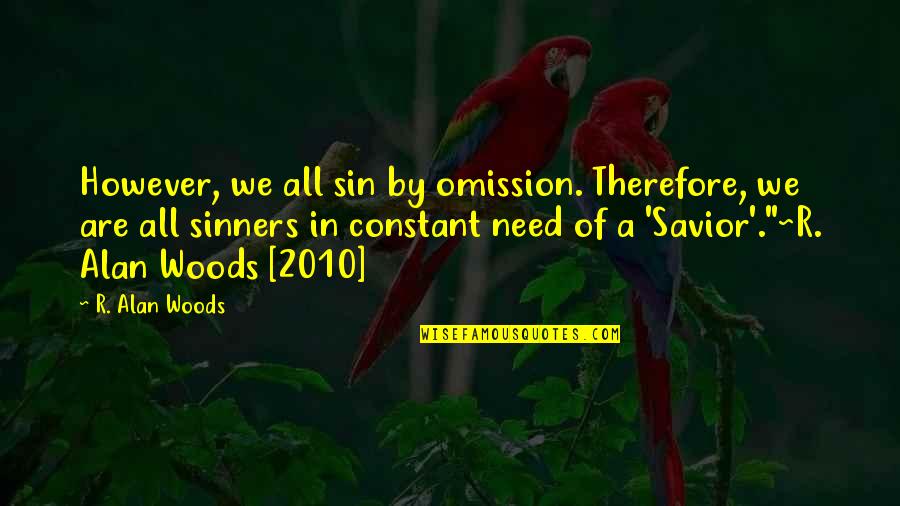 However, we all sin by omission. Therefore, we are all sinners in constant need of a 'Savior'."
~R. Alan Woods [2010] —
R. Alan Woods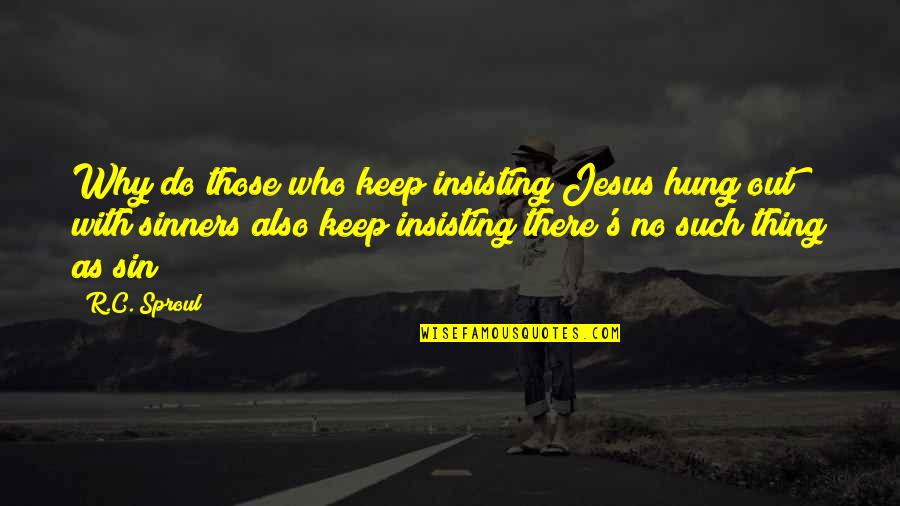 Why do those who keep insisting Jesus hung out with sinners also keep insisting there's no such thing as sin? —
R.C. Sproul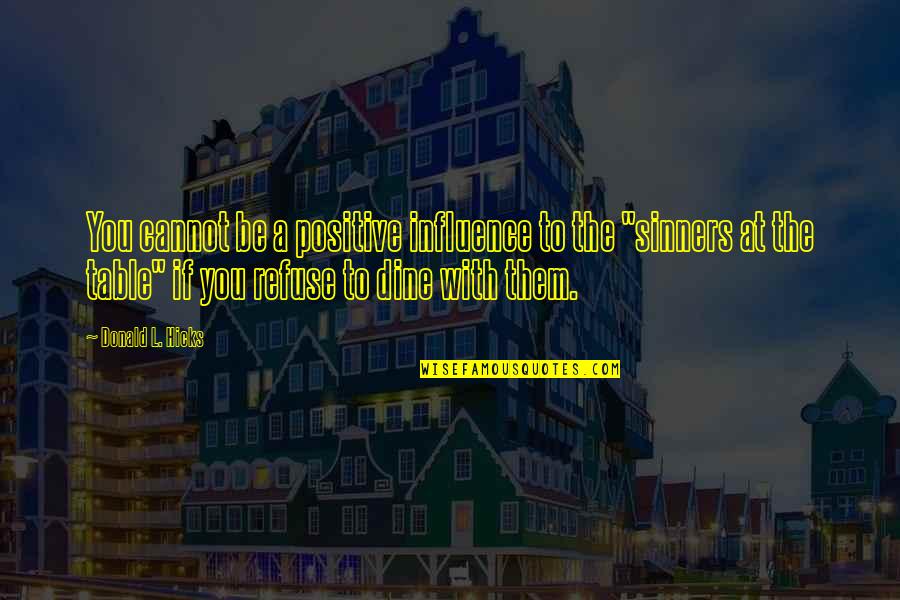 You cannot be a positive influence to the "sinners at the table" if you refuse to dine with them. —
Donald L. Hicks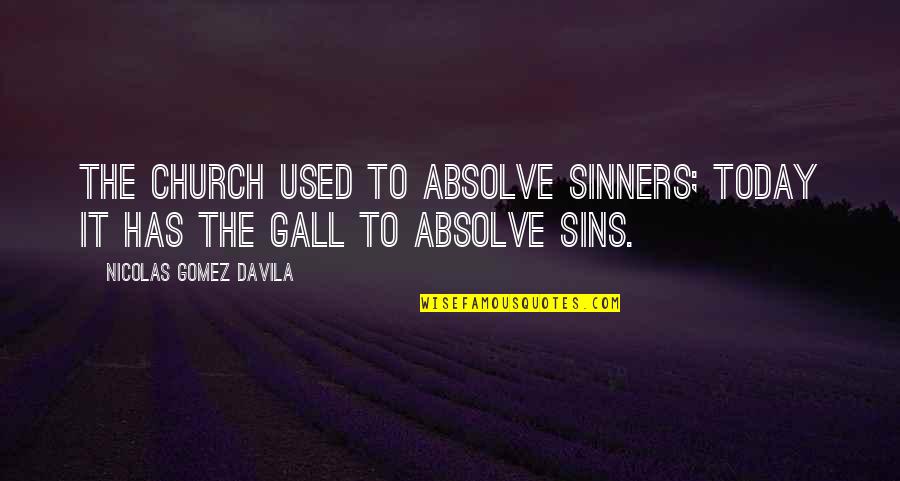 The Church used to absolve sinners; today it has the gall to absolve sins. —
Nicolas Gomez Davila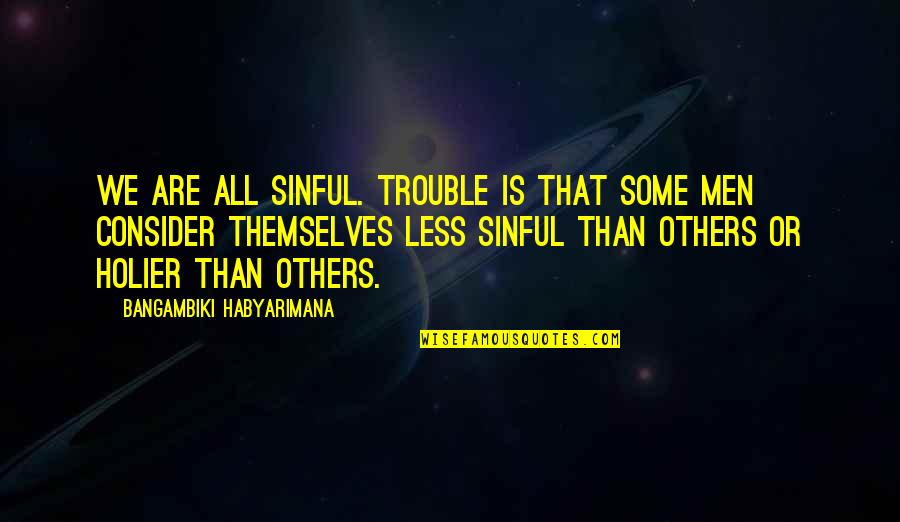 We are all sinful. Trouble is that some men consider themselves less sinful than others or holier than others. —
Bangambiki Habyarimana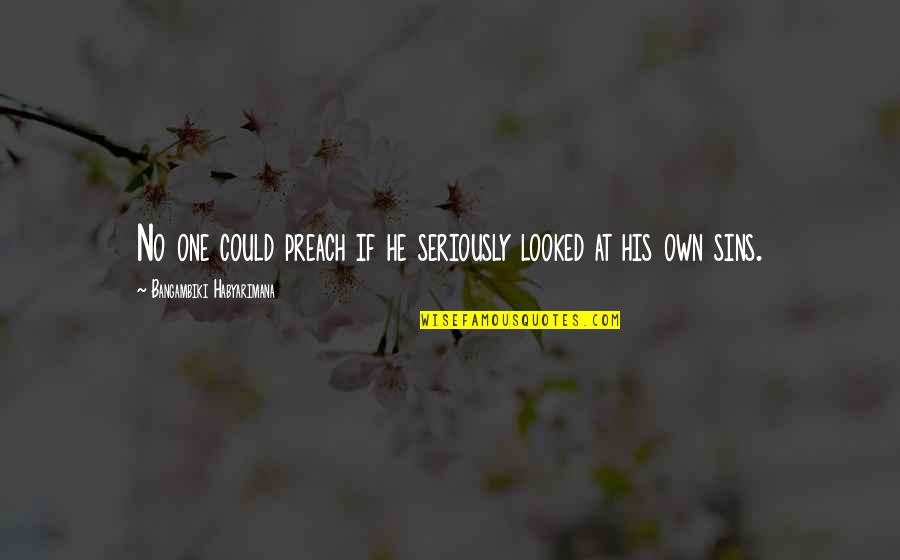 No one could preach if he seriously looked at his own sins. —
Bangambiki Habyarimana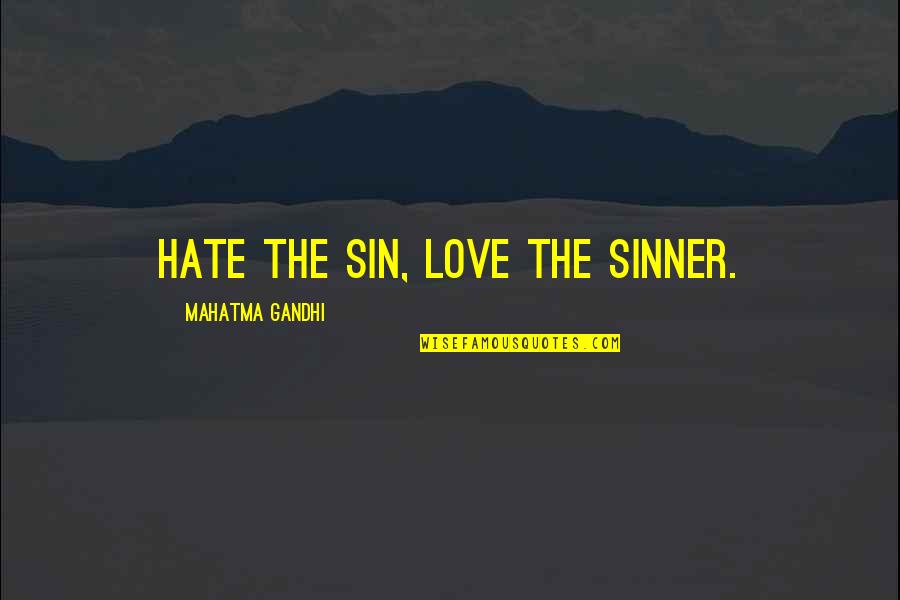 Hate the sin, love the sinner. —
Mahatma Gandhi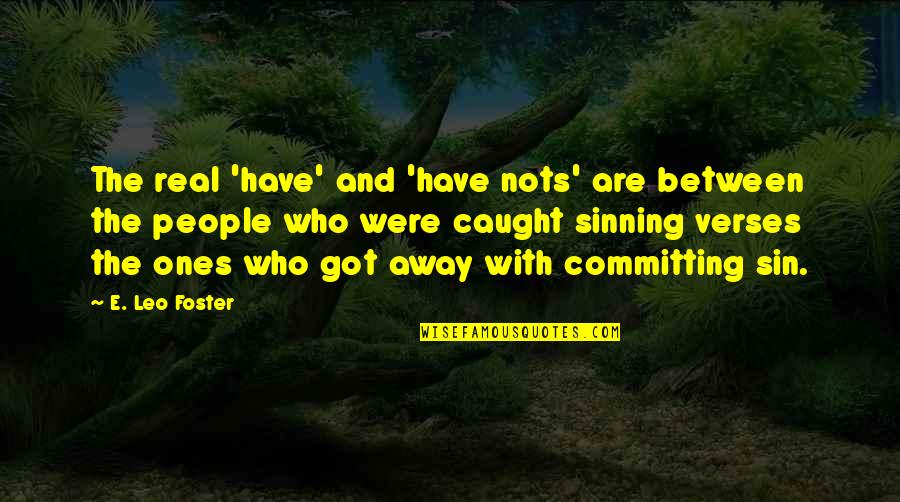 The real 'have' and 'have nots' are between the people who were caught sinning verses the ones who got away with committing sin. —
E. Leo Foster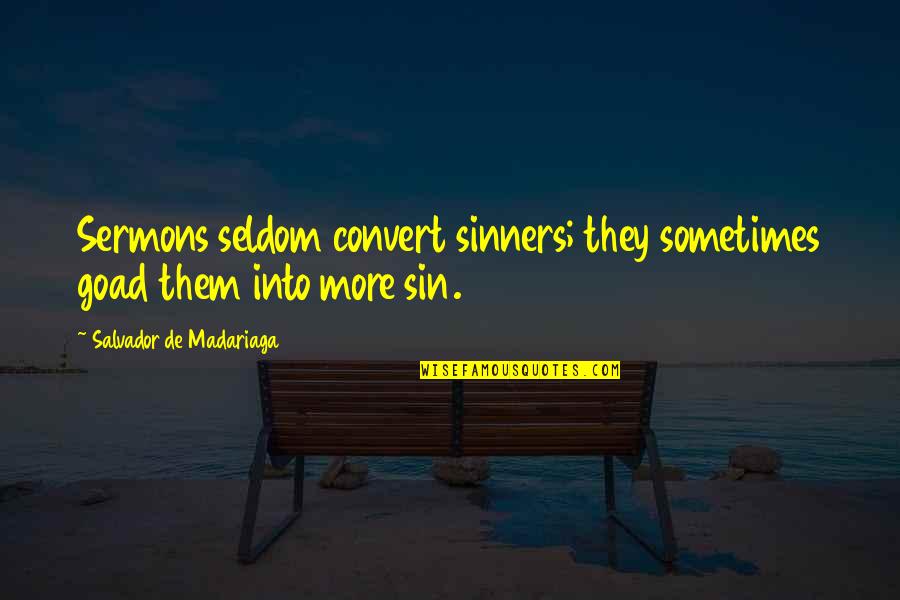 Sermons seldom convert sinners; they sometimes goad them into more sin. —
Salvador De Madariaga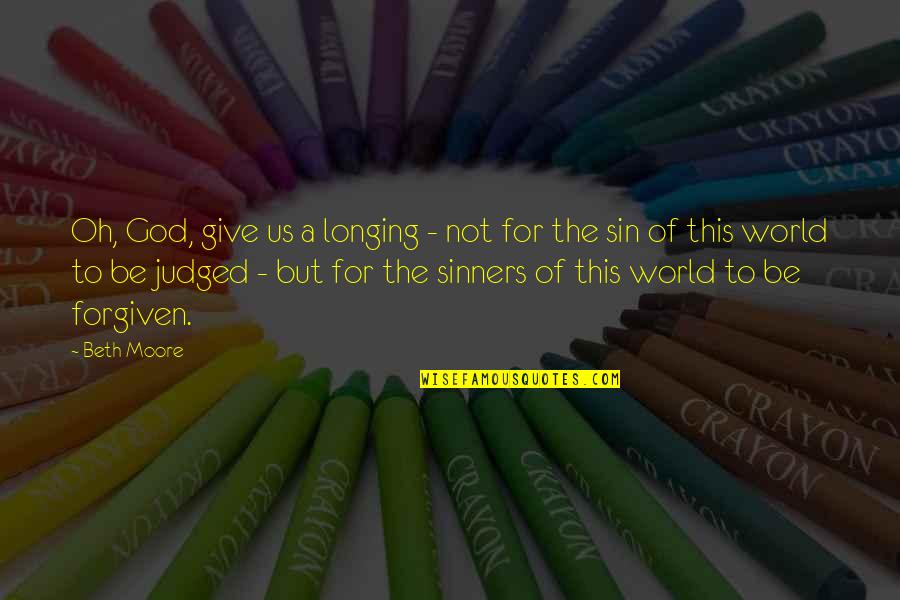 Oh, God, give us a longing - not for the sin of this world to be judged - but for the sinners of this world to be forgiven. —
Beth Moore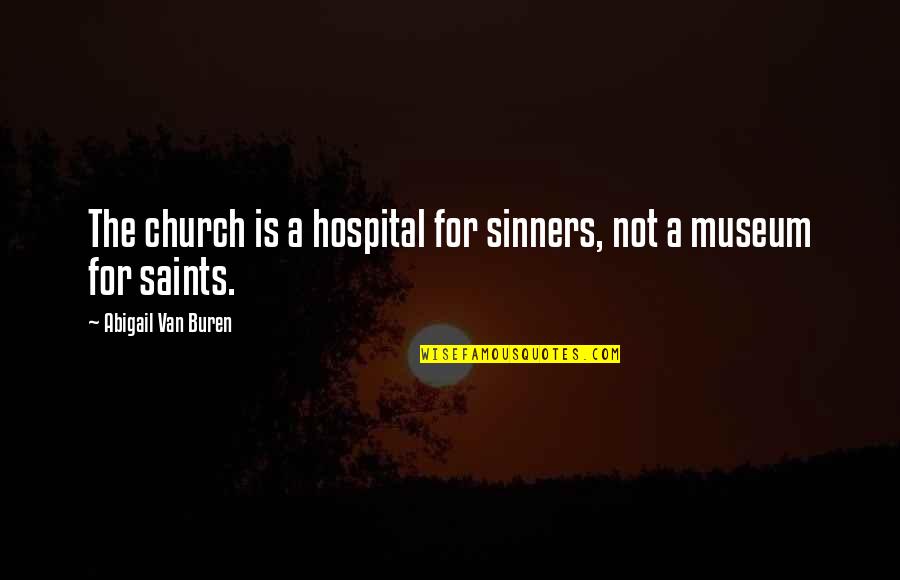 The church is a hospital for sinners, not a museum for saints. —
Abigail Van Buren