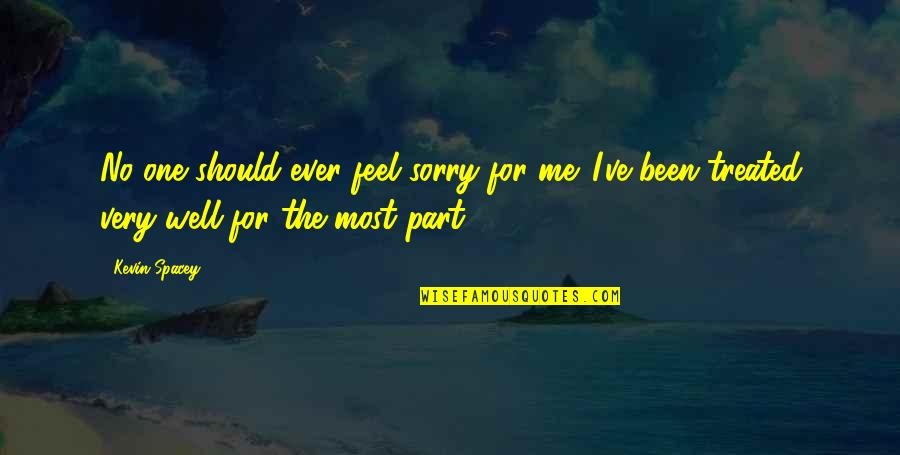 No one should ever feel sorry for me. I've been treated very well for the most part.
—
Kevin Spacey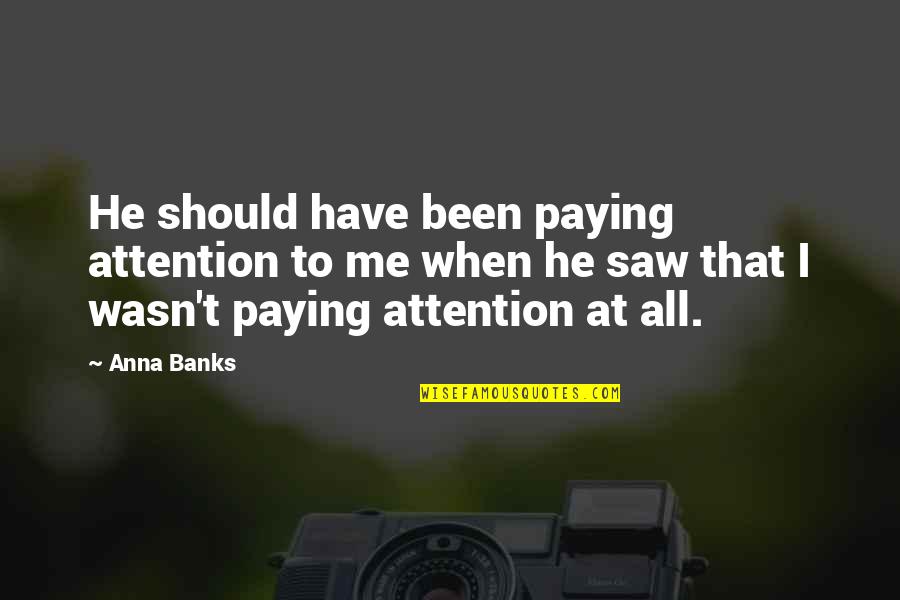 He should have been paying attention to me when he saw that I wasn't paying attention at all.
—
Anna Banks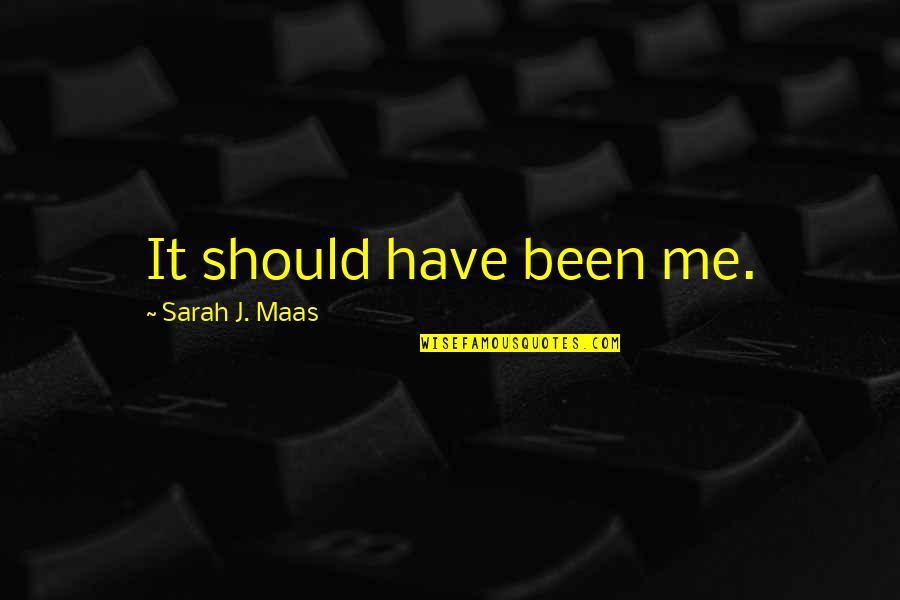 It should have been me.
—
Sarah J. Maas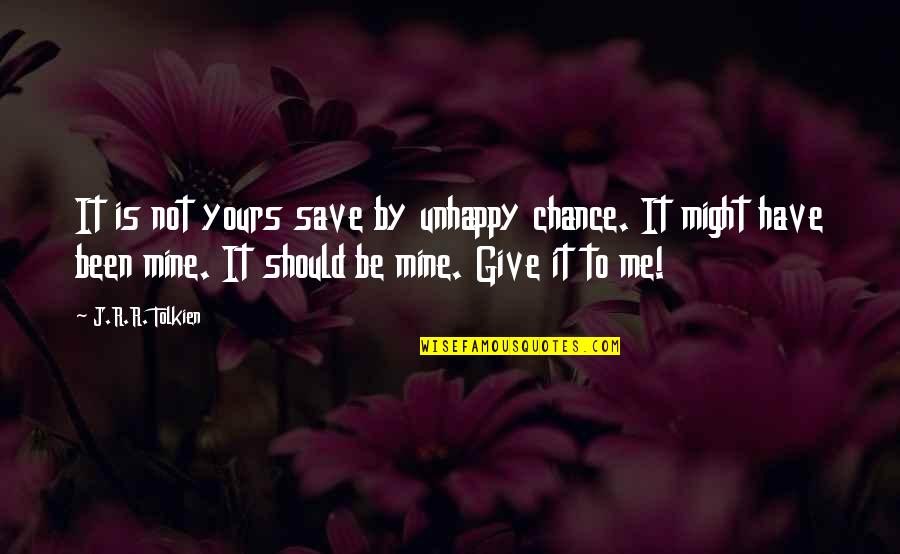 It is not yours save by unhappy chance. It might have been mine. It should be mine. Give it to me!
—
J.R.R. Tolkien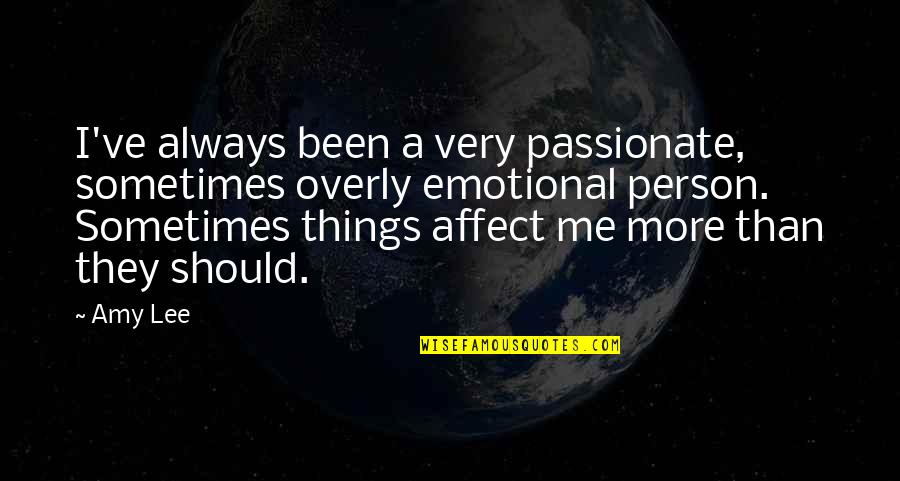 I've always been a very passionate, sometimes overly emotional person. Sometimes things affect me more than they should.
—
Amy Lee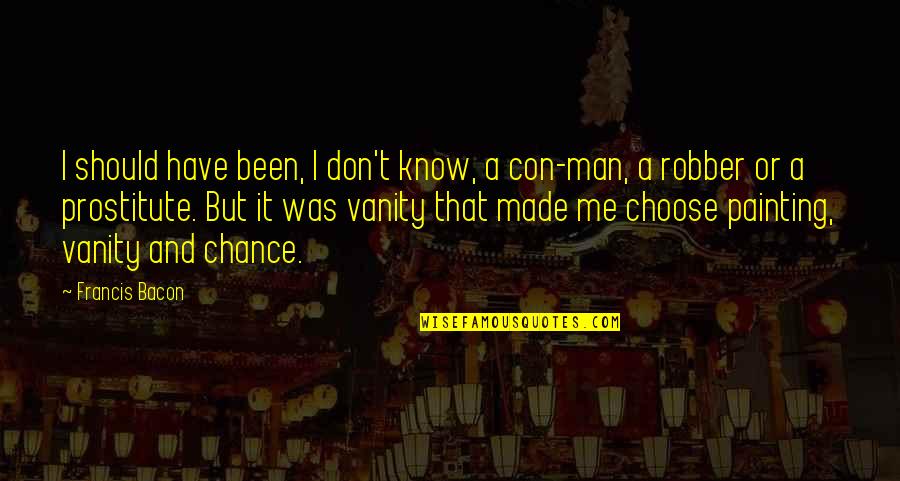 I should have been, I don't know, a con-man, a robber or a prostitute. But it was vanity that made me choose painting, vanity and chance.
—
Francis Bacon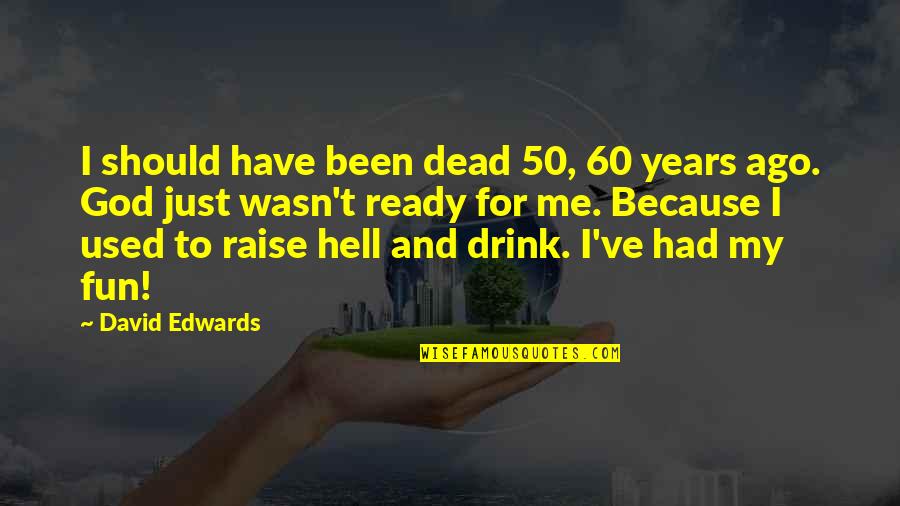 I should have been dead 50, 60 years ago. God just wasn't ready for me. Because I used to raise hell and drink. I've had my fun!
—
David Edwards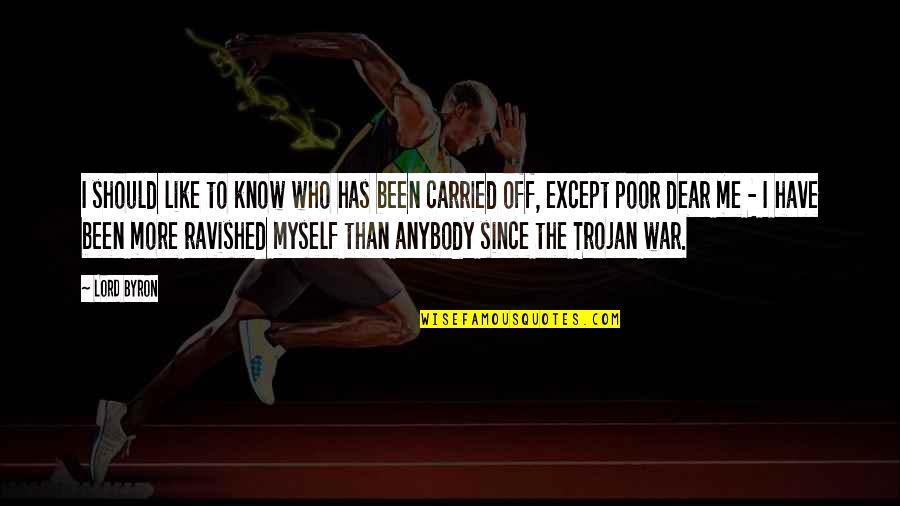 I should like to know who has been carried off, except poor dear me - I have been more ravished myself than anybody since the Trojan war.
—
Lord Byron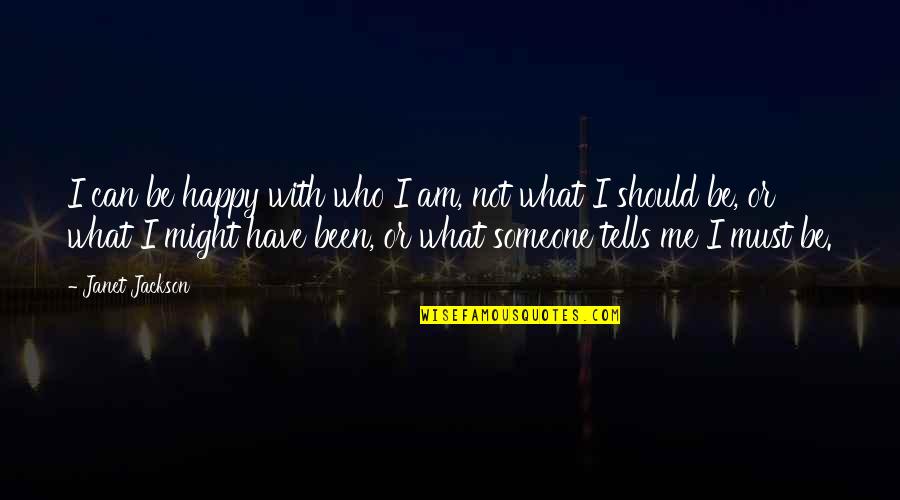 I can be happy with who I am, not what I should be, or what I might have been, or what someone tells me I must be.
—
Janet Jackson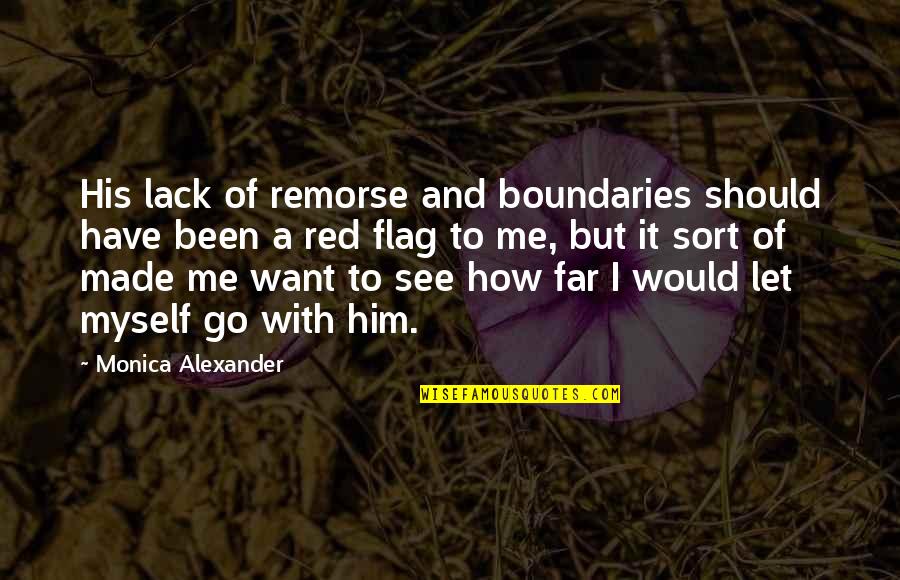 His lack of remorse and boundaries should have been a red flag to me, but it sort of made me want to see how far I would let myself go with him. —
Monica Alexander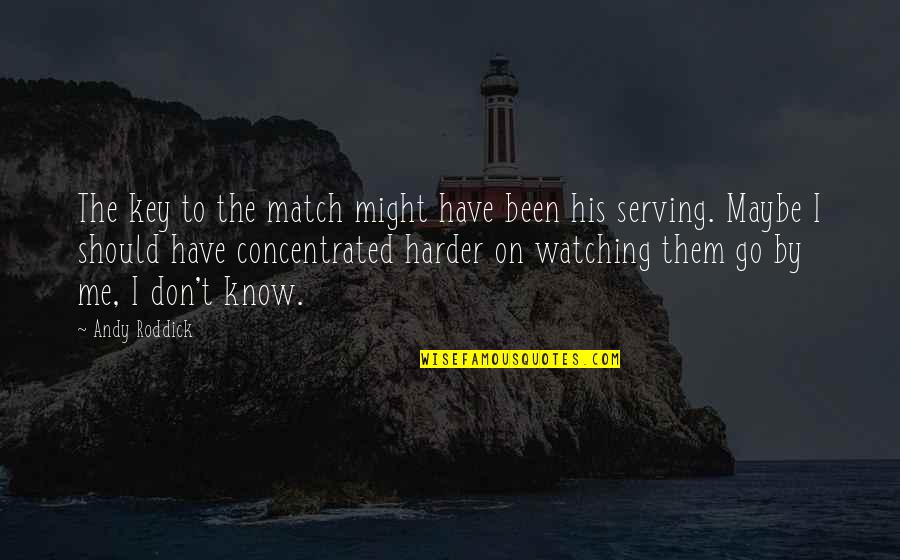 The key to the match might have been his serving. Maybe I should have concentrated harder on watching them go by me, I don't know. —
Andy Roddick
You should see some of the things people tweet me. There have been death wishes on my Twitter timeline. —
Ashley Madekwe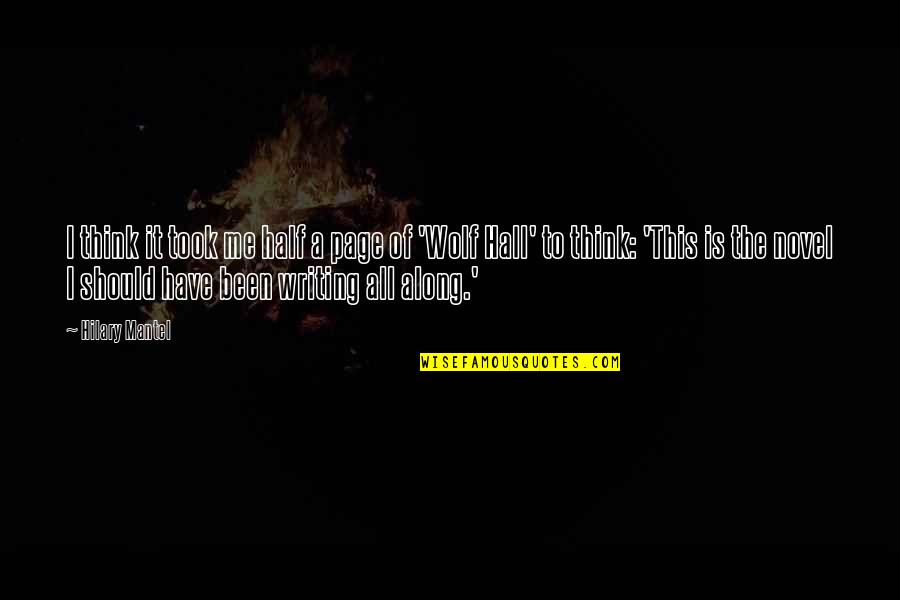 I think it took me half a page of 'Wolf Hall' to think: 'This is the novel I should have been writing all along.' —
Hilary Mantel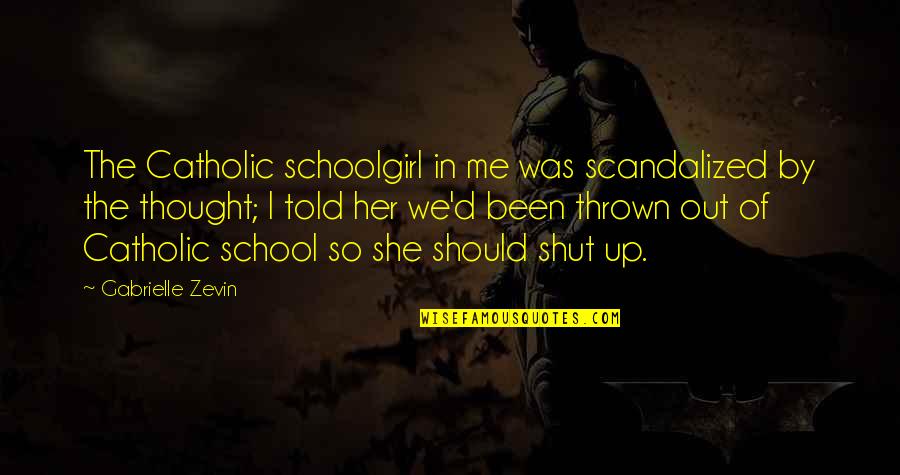 The Catholic schoolgirl in me was scandalized by the thought; I told her we'd been thrown out of Catholic school so she should shut up. —
Gabrielle Zevin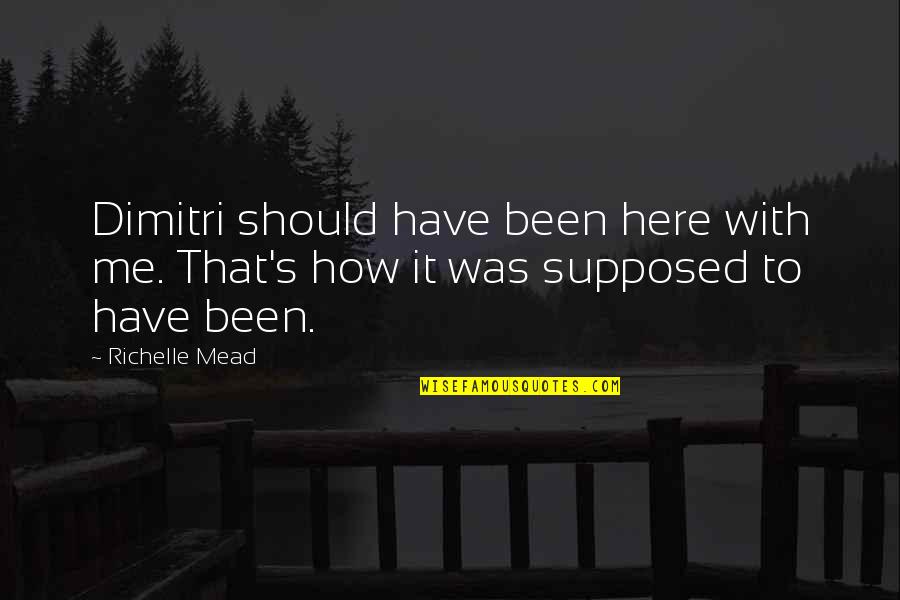 Dimitri should have been here with me. That's how it was supposed to have been. —
Richelle Mead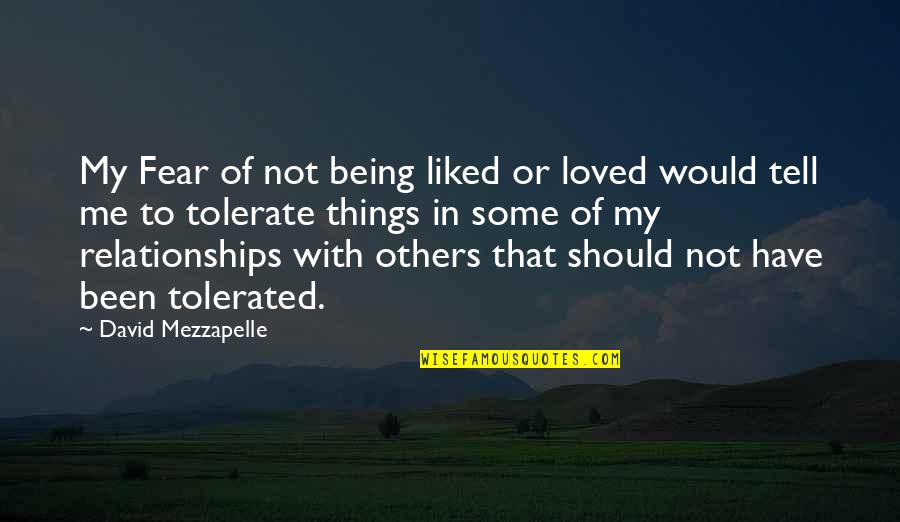 My Fear of not being liked or loved would tell me to tolerate things in some of my relationships with others that should not have been tolerated. —
David Mezzapelle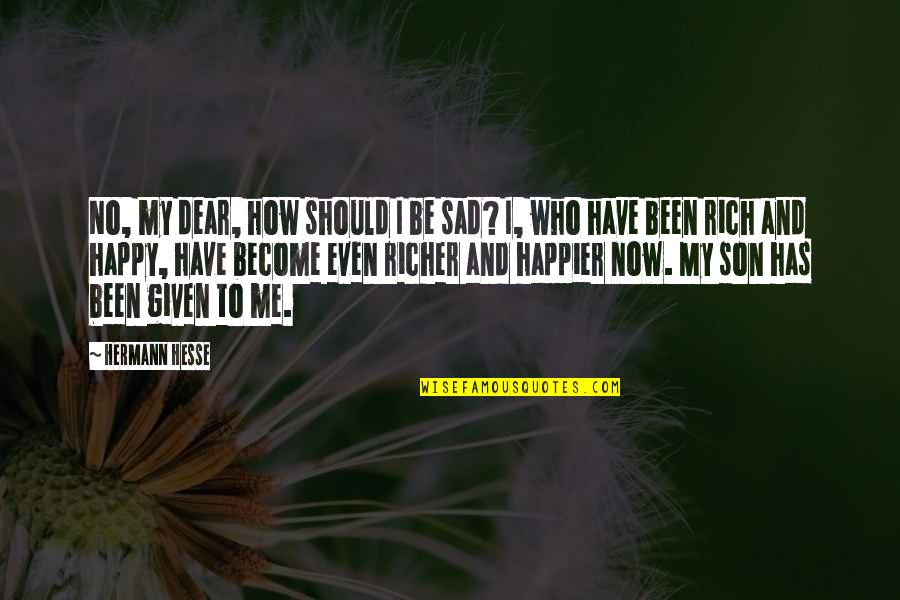 No, my dear, how should I be sad? I, who have been rich and happy, have become even richer and happier now. My son has been given to me. —
Hermann Hesse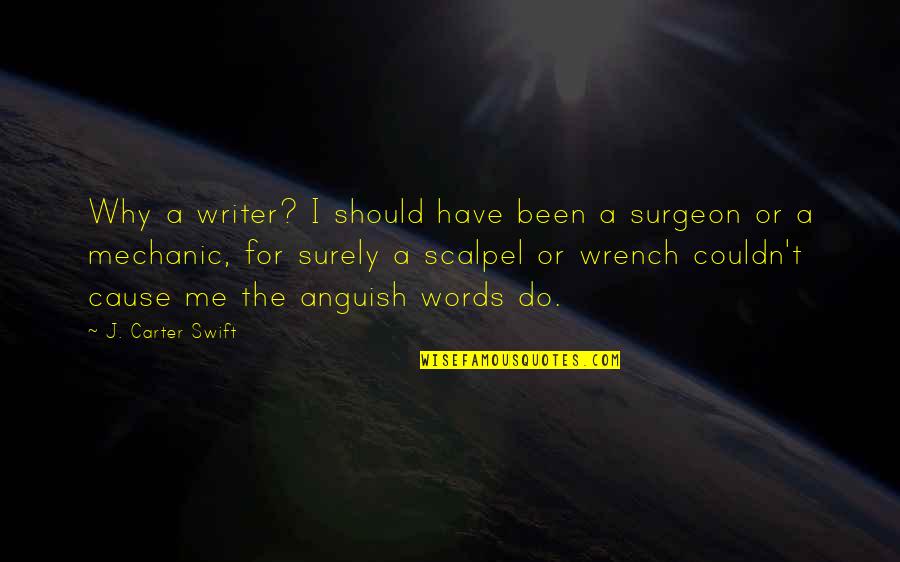 Why a writer? I should have been a surgeon or a mechanic, for surely a scalpel or wrench couldn't cause me the anguish words do. —
J. Carter Swift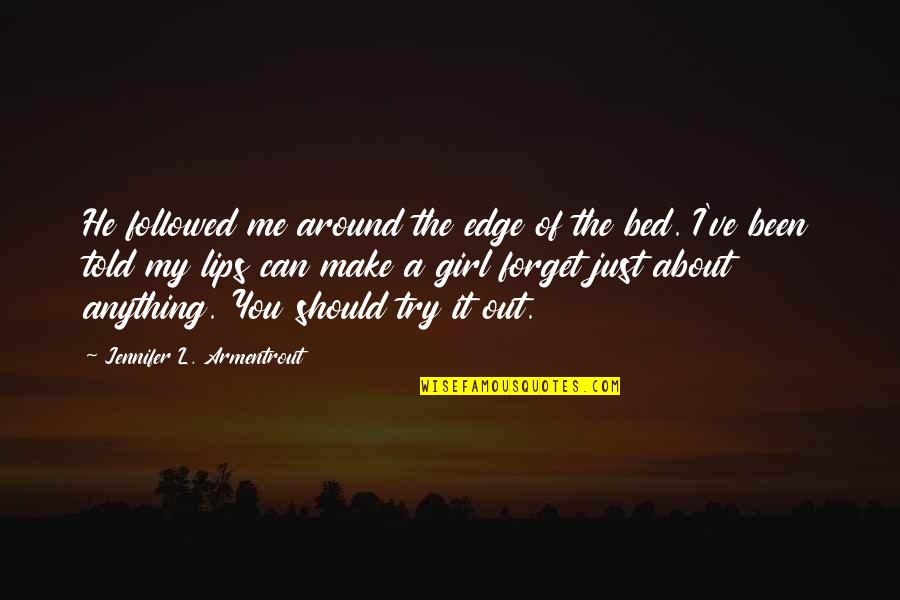 He followed me around the edge of the bed. I've been told my lips can make a girl forget just about anything. You should try it out. —
Jennifer L. Armentrout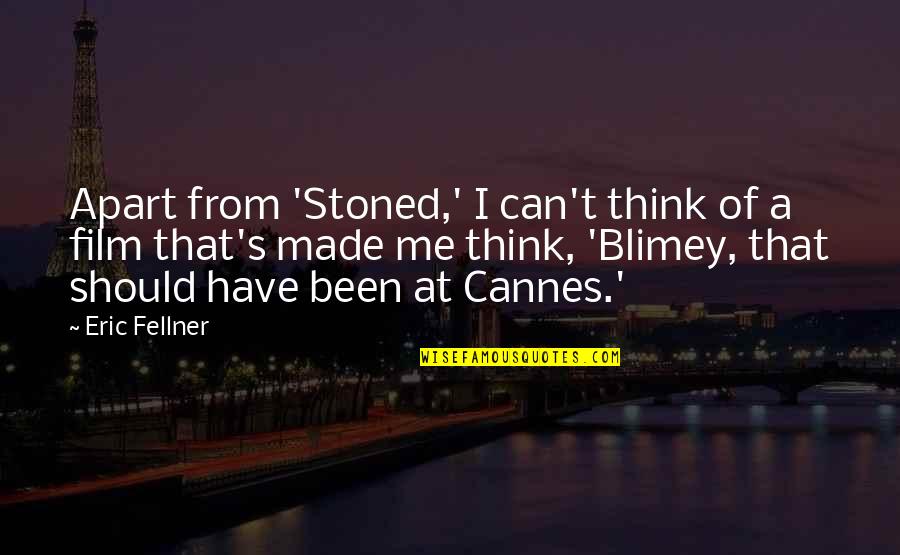 Apart from 'Stoned,' I can't think of a film that's made me think, 'Blimey, that should have been at Cannes.' —
Eric Fellner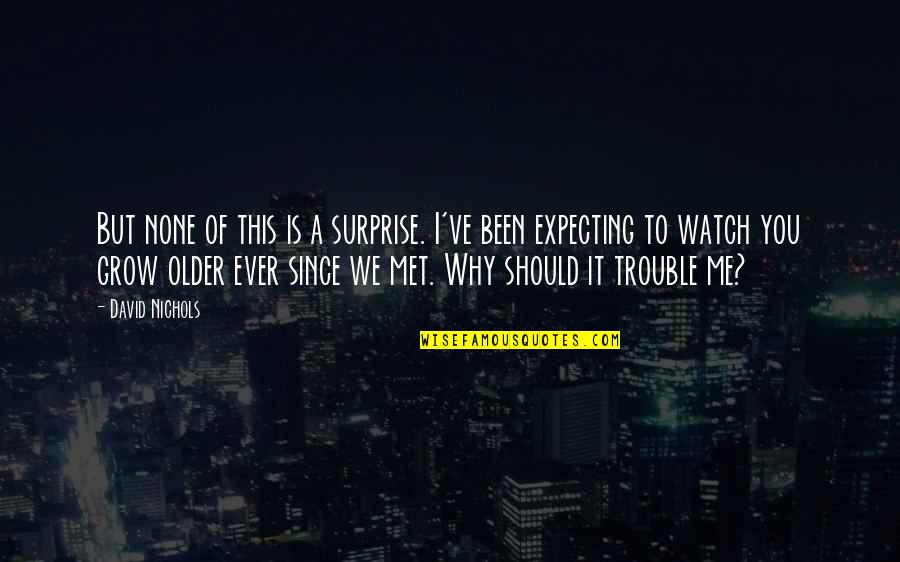 But none of this is a surprise. I've been expecting to watch you grow older ever since we met. Why should it trouble me? —
David Nichols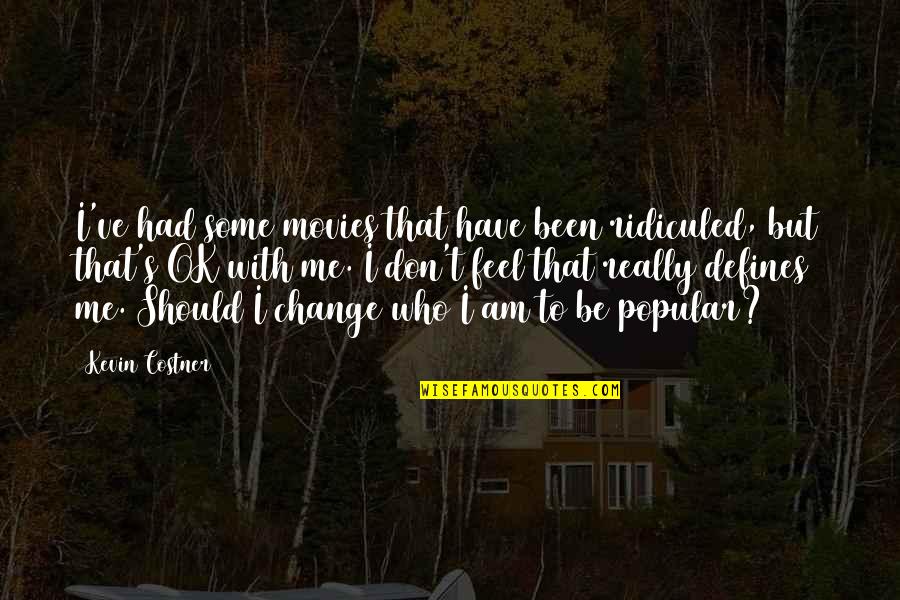 I've had some movies that have been ridiculed, but that's OK with me. I don't feel that really defines me. Should I change who I am to be popular? —
Kevin Costner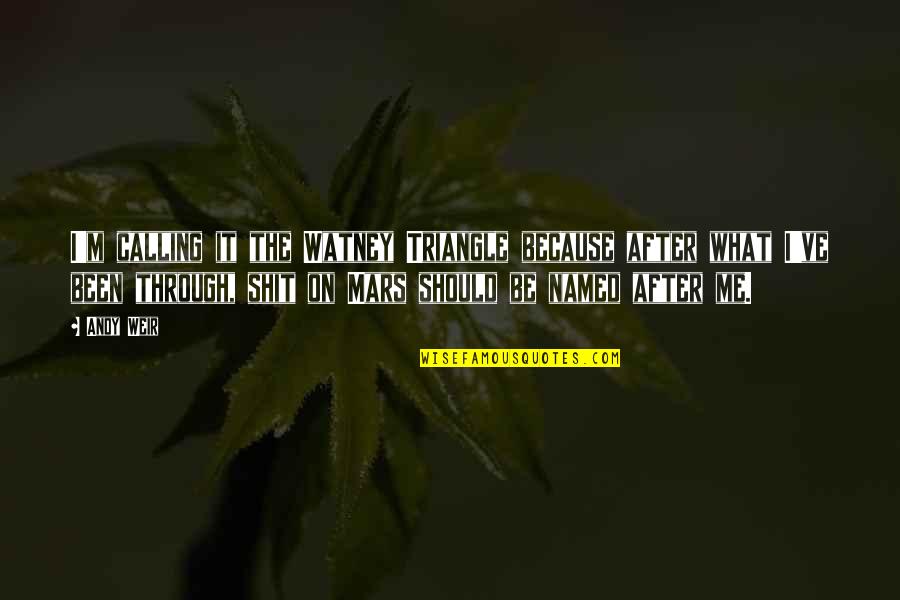 I'm calling it the Watney Triangle because after what I've been through, shit on Mars should be named after me. —
Andy Weir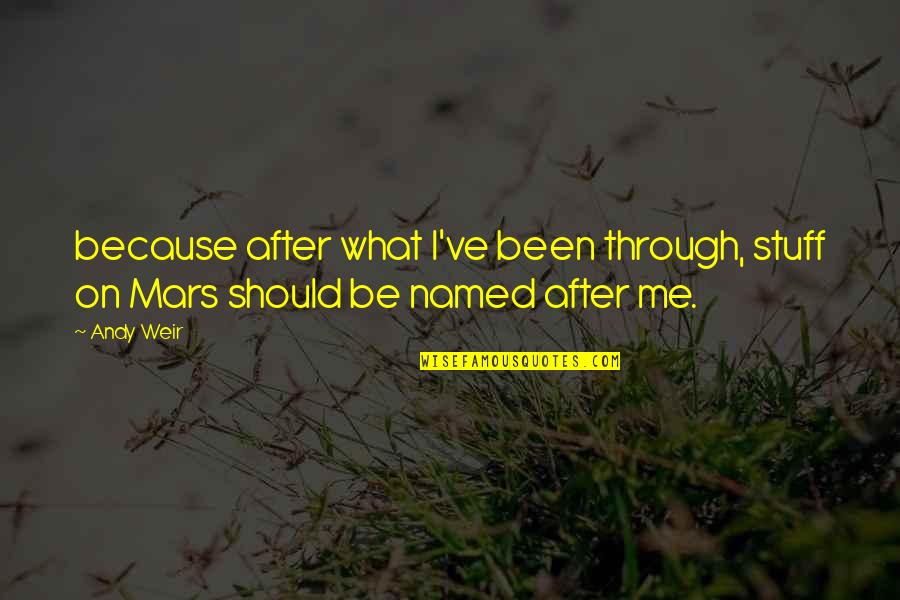 because after what I've been through, stuff on Mars should be named after me. —
Andy Weir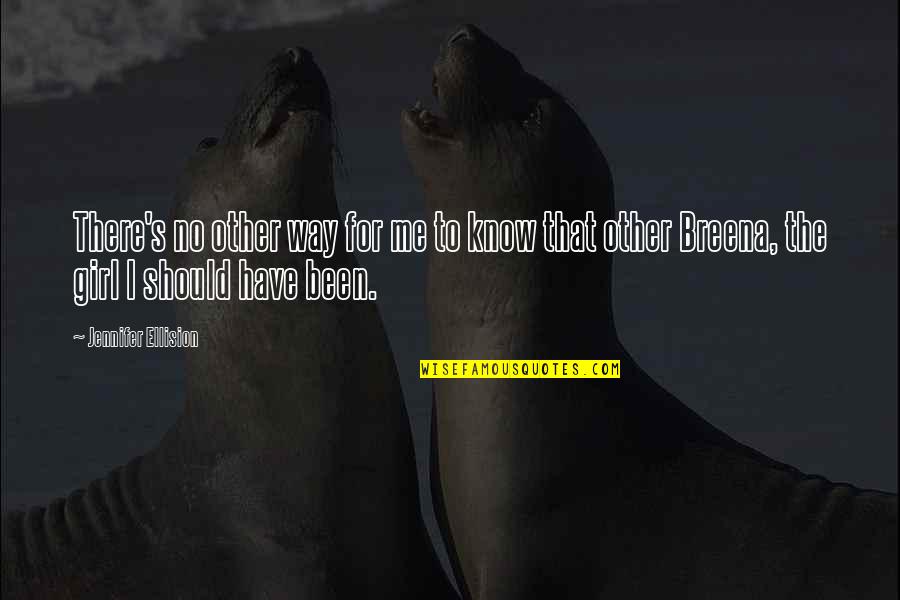 There's no other way for me to know that other Breena, the girl I should have been. —
Jennifer Ellision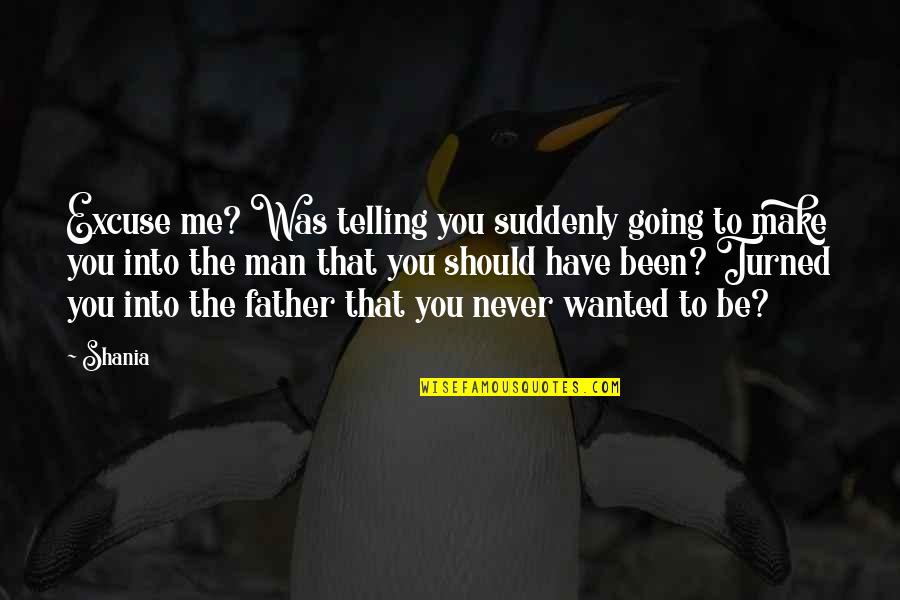 Excuse me? Was telling you suddenly going to make you into the man that you should have been? Turned you into the father that you never wanted to be? —
Shania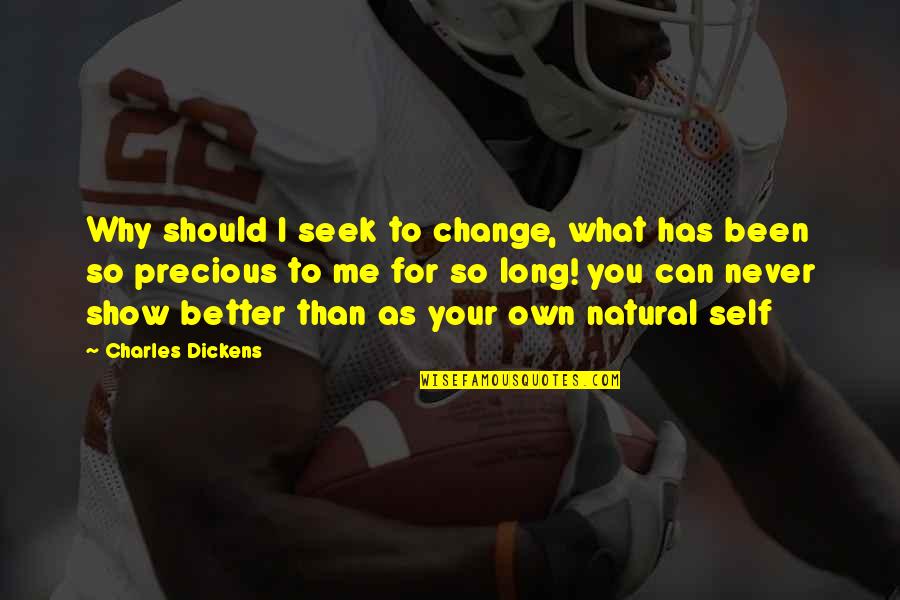 Why should I seek to change, what has been so precious to me for so long! you can never show better than as your own natural self —
Charles Dickens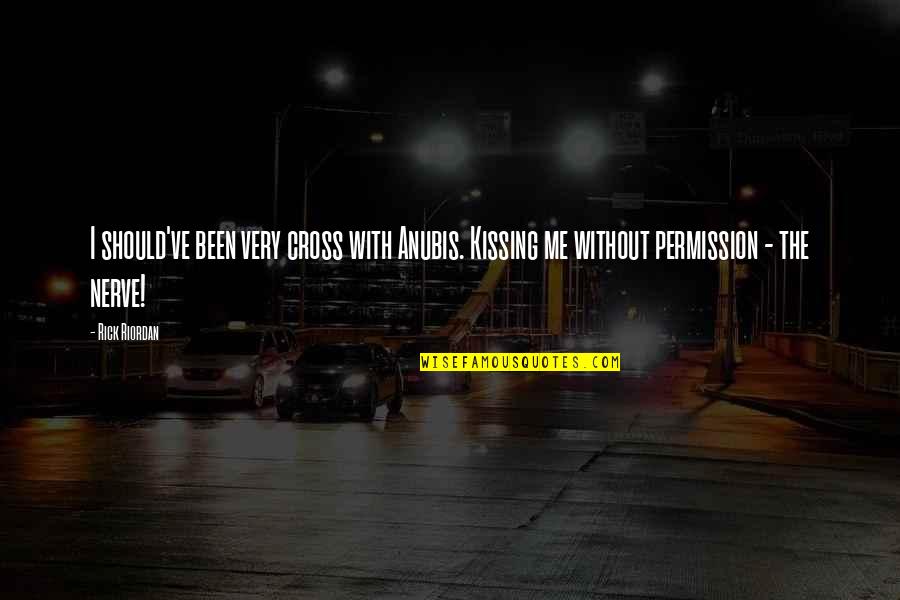 I should've been very cross with Anubis. Kissing me without permission - the nerve! —
Rick Riordan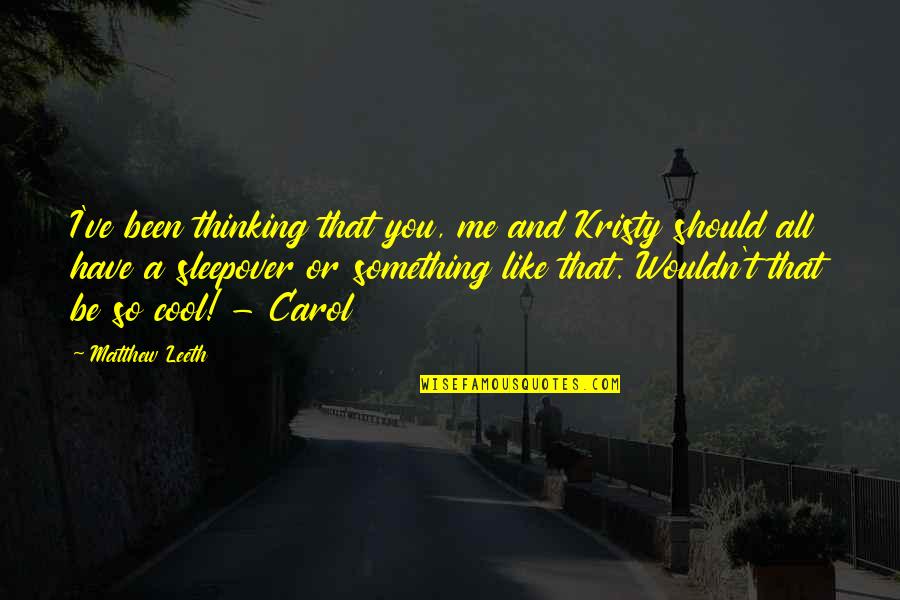 I've been thinking that you, me and Kristy should all have a sleepover or something like that. Wouldn't that be so cool! - Carol —
Matthew Leeth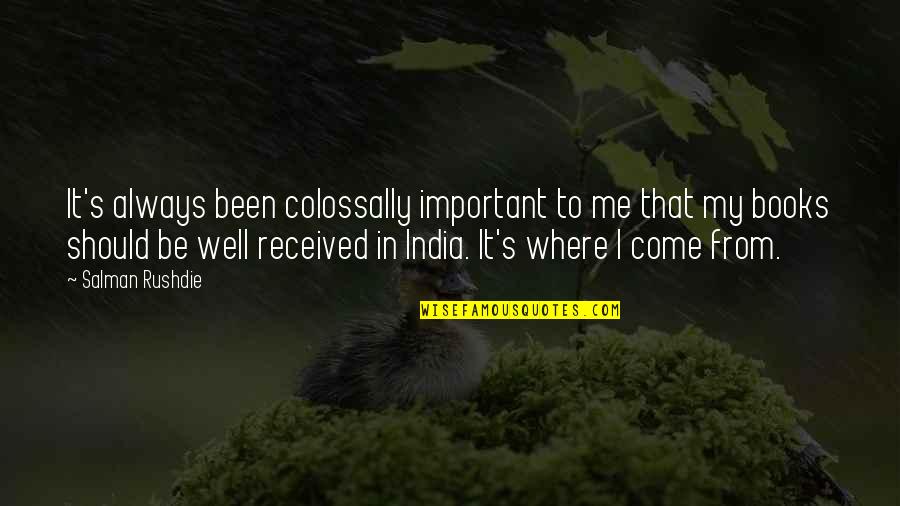 It's always been colossally important to me that my books should be well received in India. It's where I come from. —
Salman Rushdie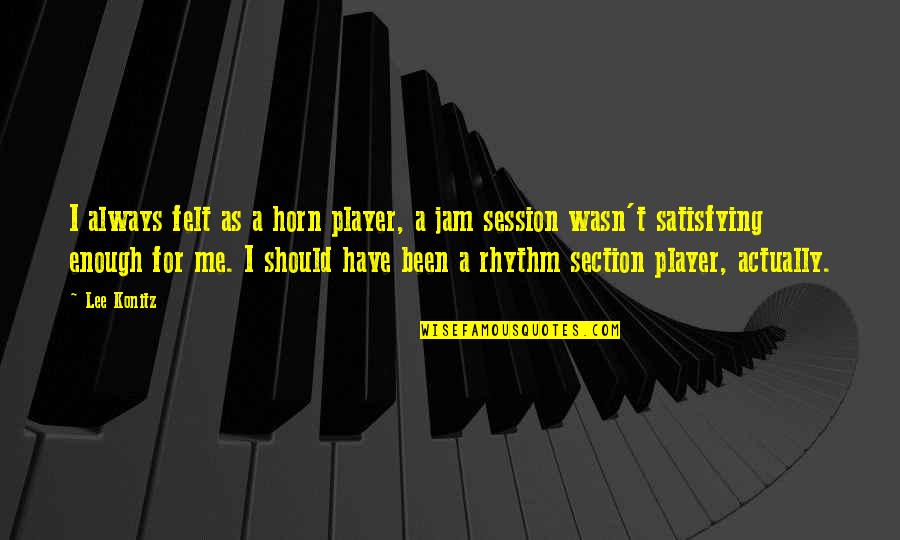 I always felt as a horn player, a jam session wasn't satisfying enough for me. I should have been a rhythm section player, actually. —
Lee Konitz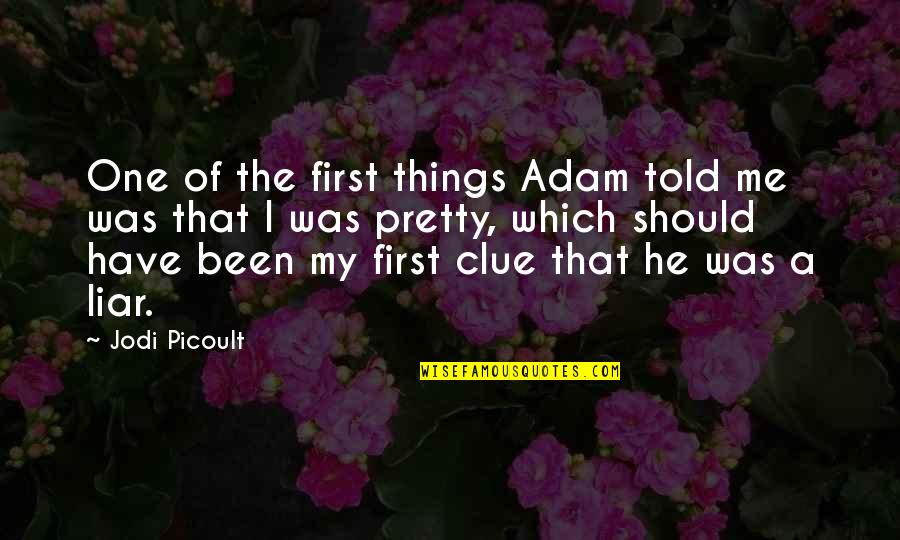 One of the first things Adam told me was that I was pretty, which should have been my first clue that he was a liar. —
Jodi Picoult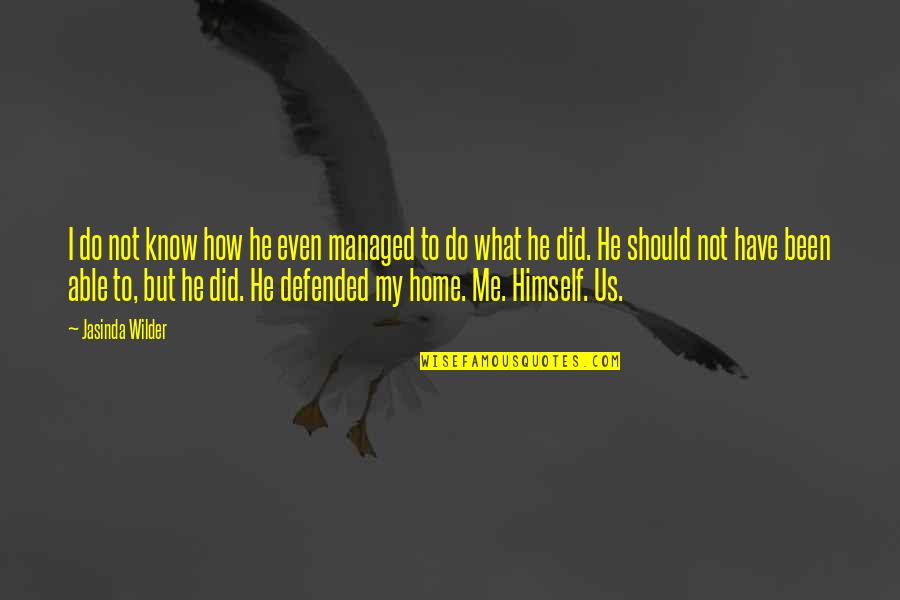 I do not know how he even managed to do what he did. He should not have been able to, but he did. He defended my home. Me. Himself. Us. —
Jasinda Wilder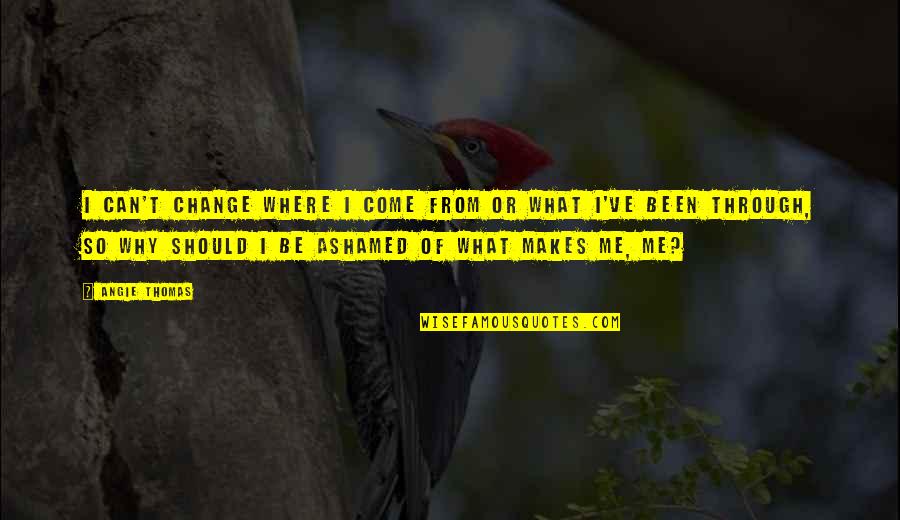 I can't change where I come from or what I've been through, so why should I be ashamed of what makes me, me? —
Angie Thomas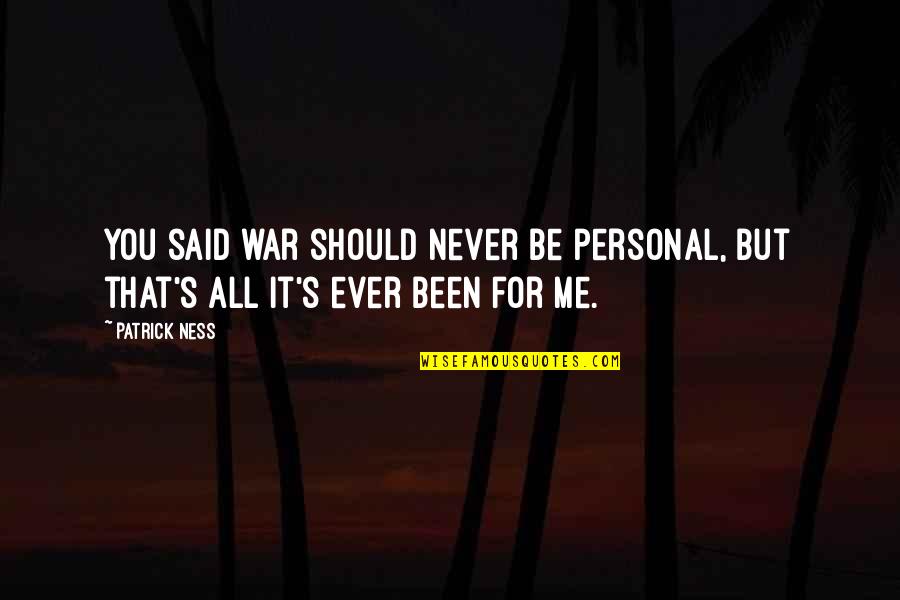 You said war should never be personal, but that's all it's ever been for me. —
Patrick Ness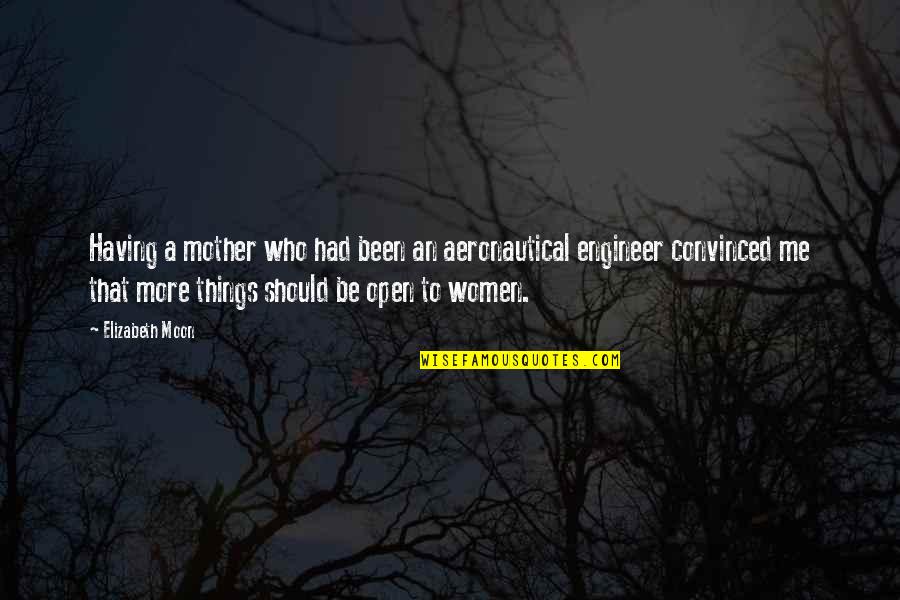 Having a mother who had been an aeronautical engineer convinced me that more things should be open to women. —
Elizabeth Moon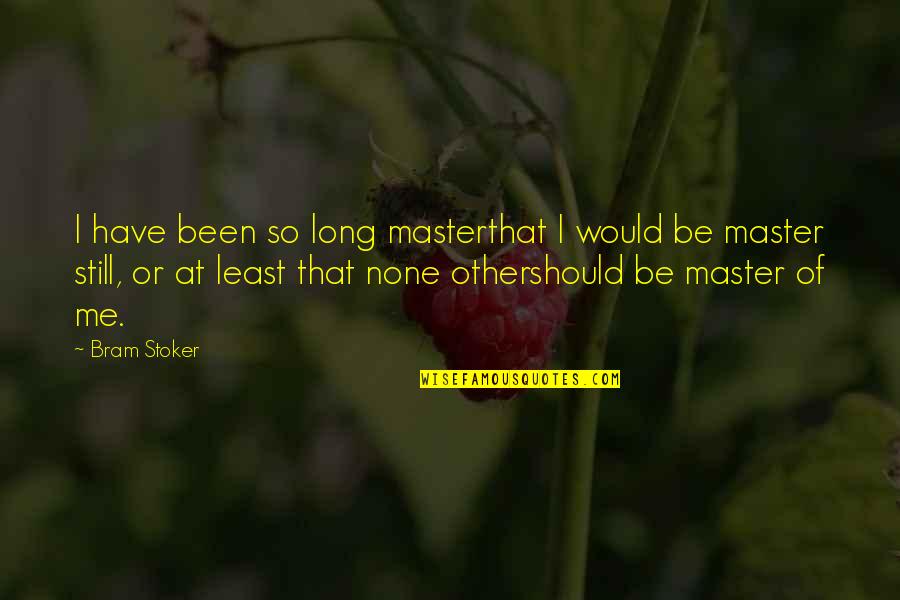 I have been so long master
that I would be master still, or at least that none other
should be master of me. —
Bram Stoker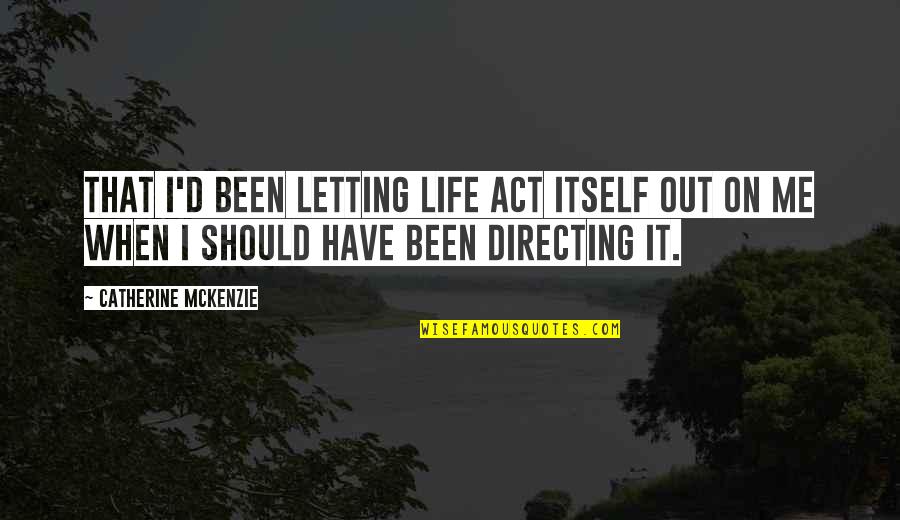 That I'd been letting life act itself out on me when I should have been directing it. —
Catherine McKenzie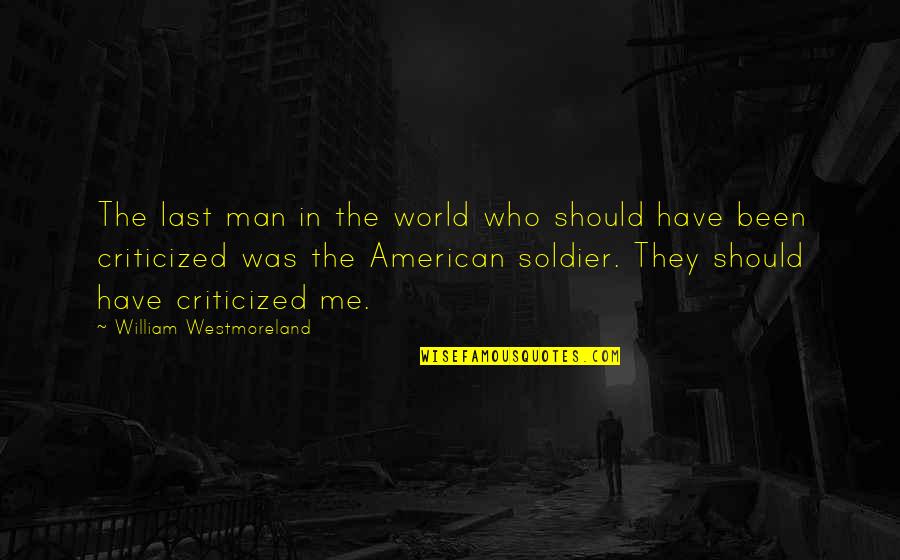 The last man in the world who should have been criticized was the American soldier. They should have criticized me. —
William Westmoreland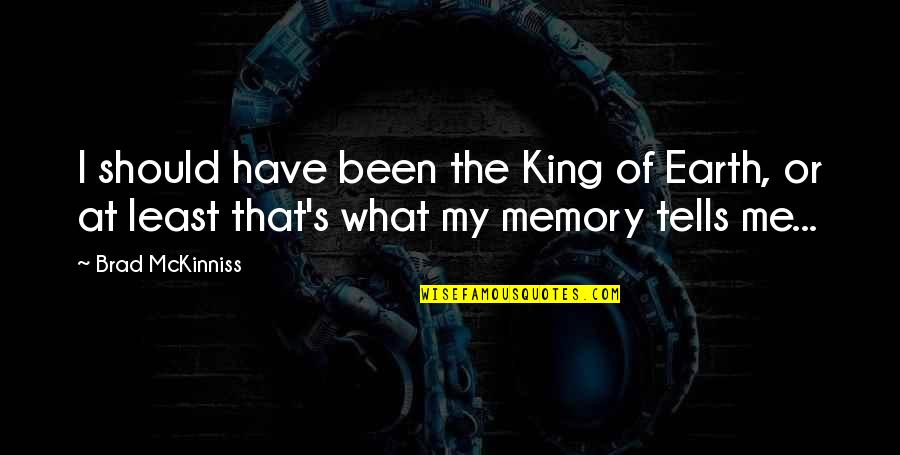 I should have been the King of Earth, or at least that's what my memory tells me... —
Brad McKinniss