Self Qualities Quotes
Collection of top 31 famous quotes about Self Qualities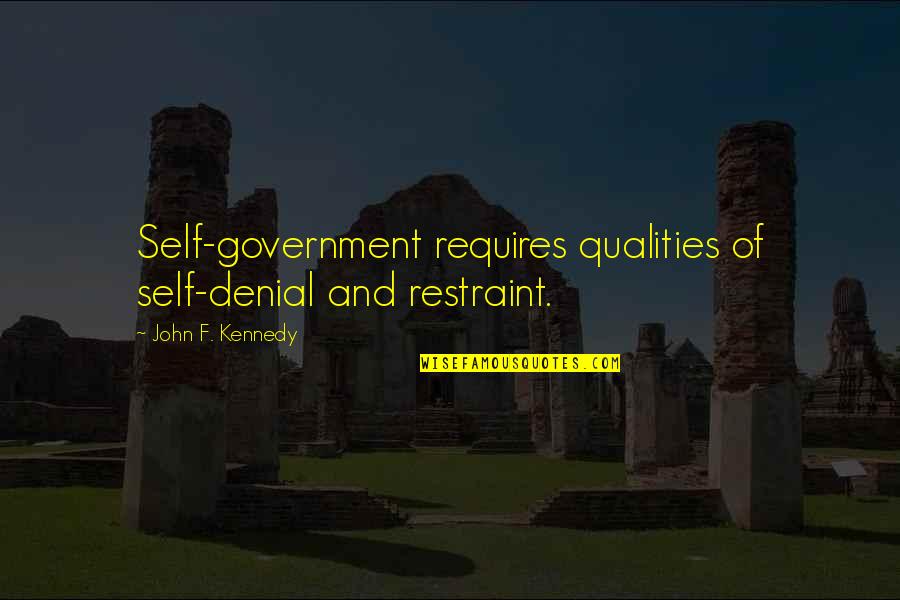 Self-government requires qualities of self-denial and restraint.
—
John F. Kennedy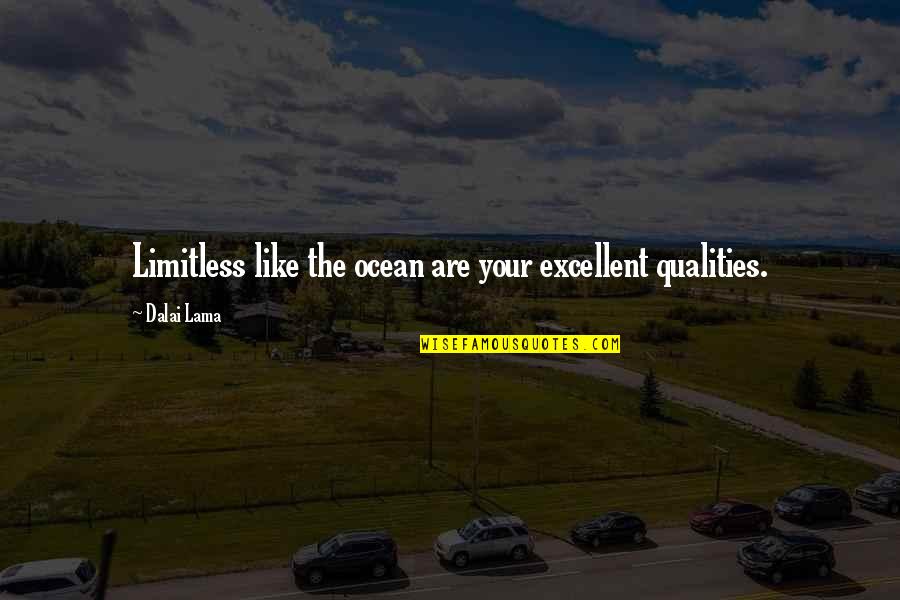 Limitless like the ocean are your excellent qualities.
—
Dalai Lama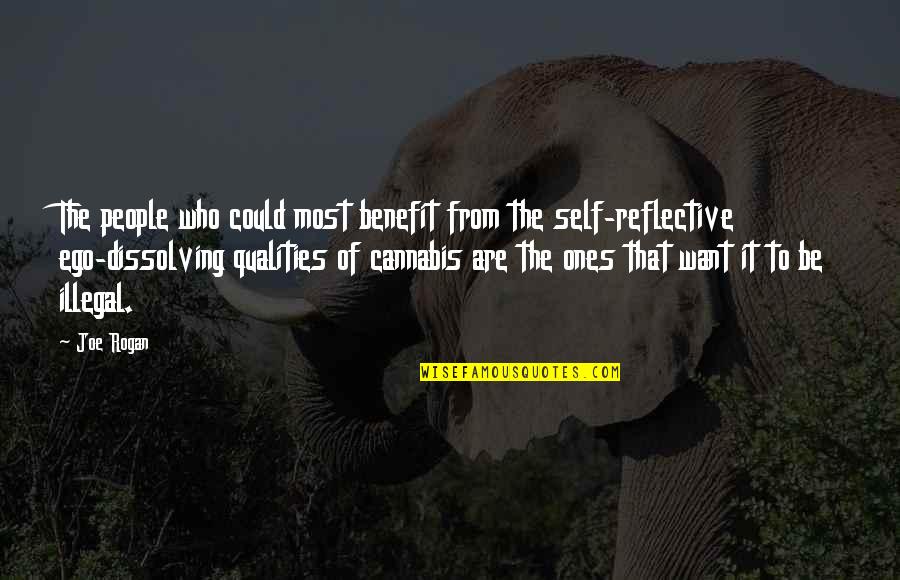 The people who could most benefit from the self-reflective ego-dissolving qualities of cannabis are the ones that want it to be illegal.
—
Joe Rogan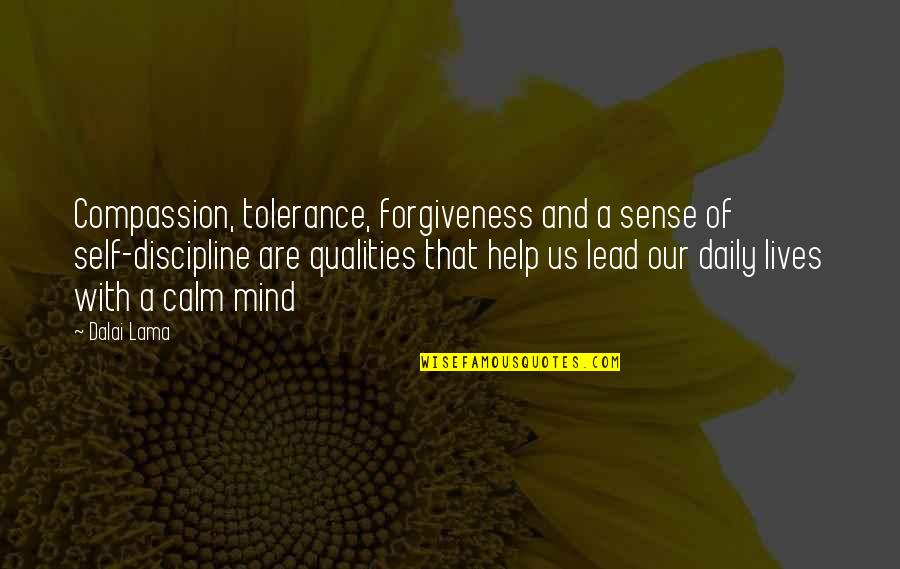 Compassion, tolerance, forgiveness and a sense of self-discipline are qualities that help us lead our daily lives with a calm mind
—
Dalai Lama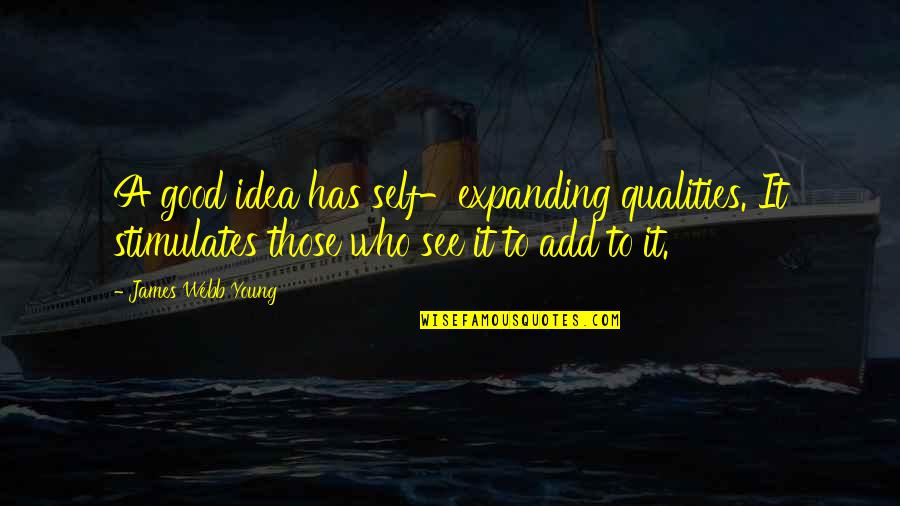 A good idea has self-expanding qualities. It stimulates those who see it to add to it.
—
James Webb Young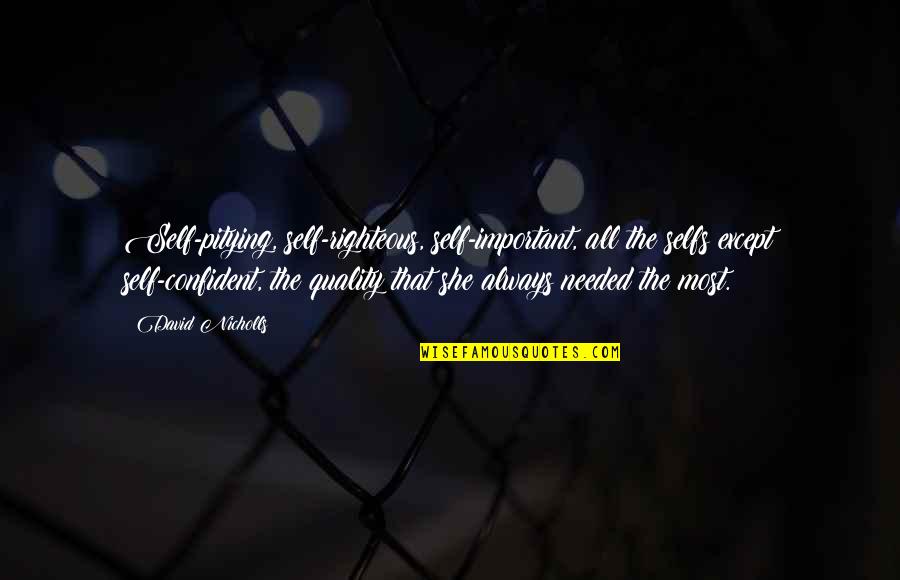 Self-pitying, self-righteous, self-important, all the selfs except self-confident, the quality that she always needed the most.
—
David Nicholls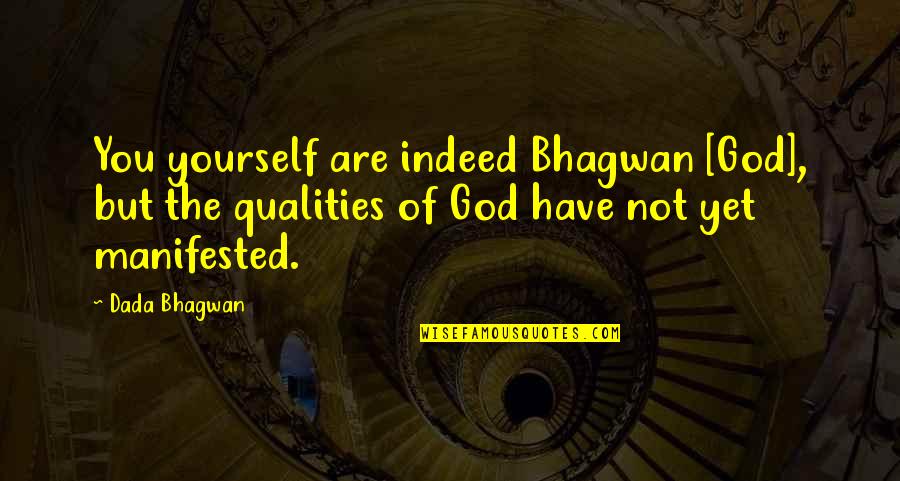 You yourself are indeed Bhagwan [God], but the qualities of God have not yet manifested.
—
Dada Bhagwan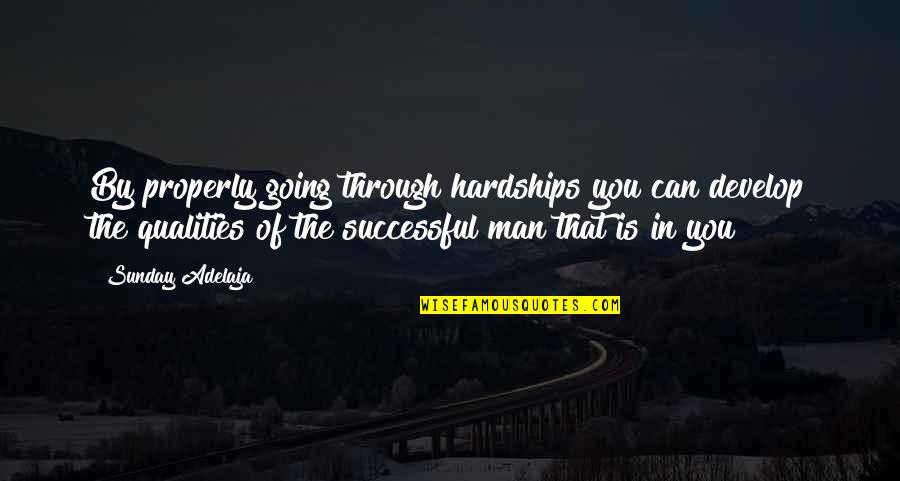 By properly going through hardships you can develop the qualities of the successful man that is in you —
Sunday Adelaja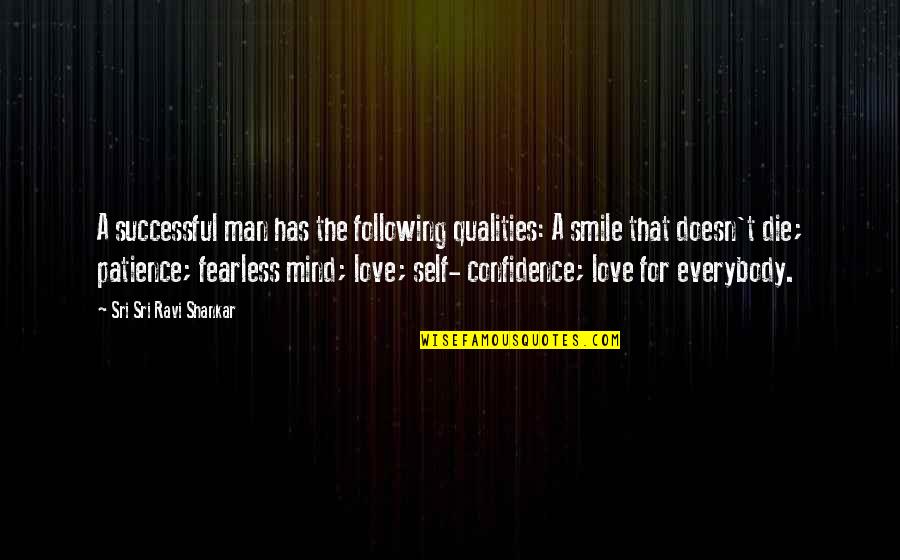 A successful man has the following qualities: A smile that doesn't die; patience; fearless mind; love; self- confidence; love for everybody. —
Sri Sri Ravi Shankar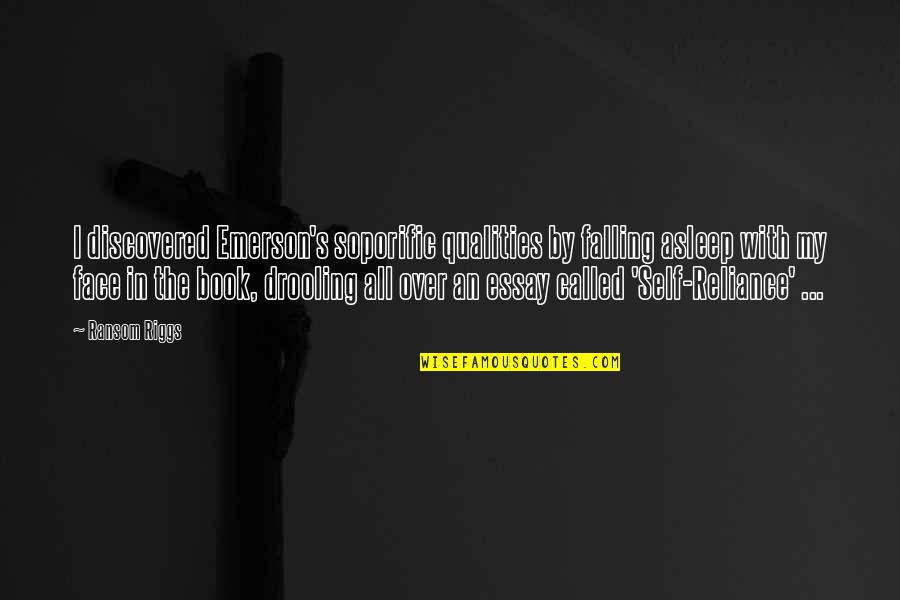 I discovered Emerson's soporific qualities by falling asleep with my face in the book, drooling all over an essay called 'Self-Reliance' ... —
Ransom Riggs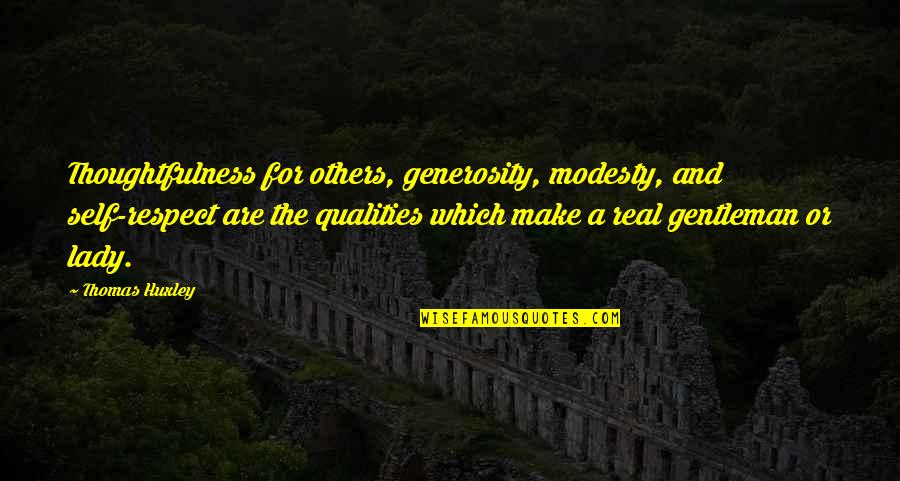 Thoughtfulness for others, generosity, modesty, and self-respect are the qualities which make a real gentleman or lady. —
Thomas Huxley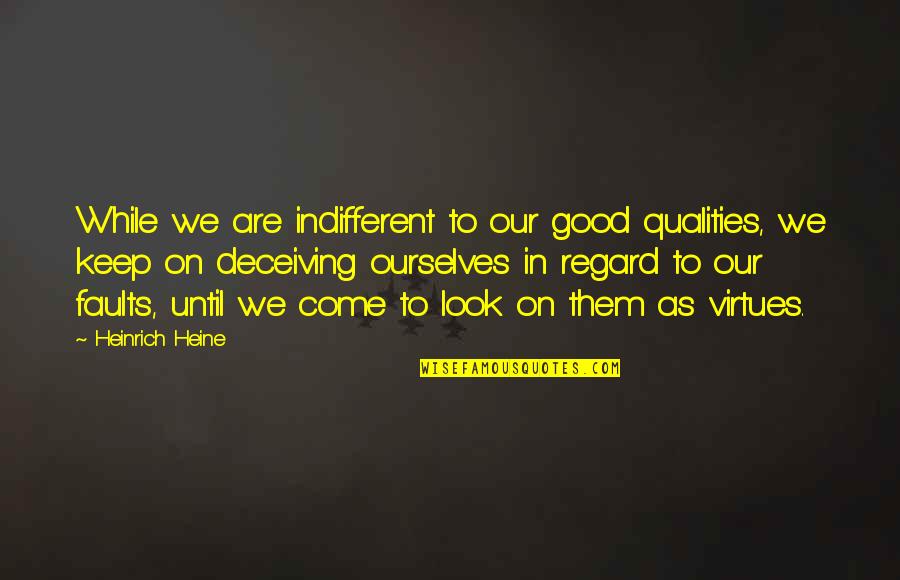 While we are indifferent to our good qualities, we keep on deceiving ourselves in regard to our faults, until we come to look on them as virtues. —
Heinrich Heine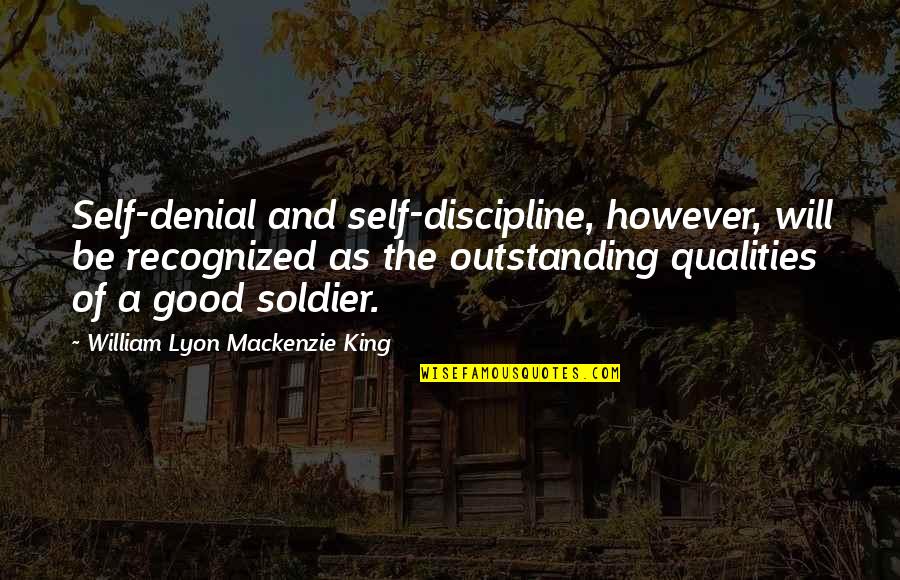 Self-denial and self-discipline, however, will be recognized as the outstanding qualities of a good soldier. —
William Lyon Mackenzie King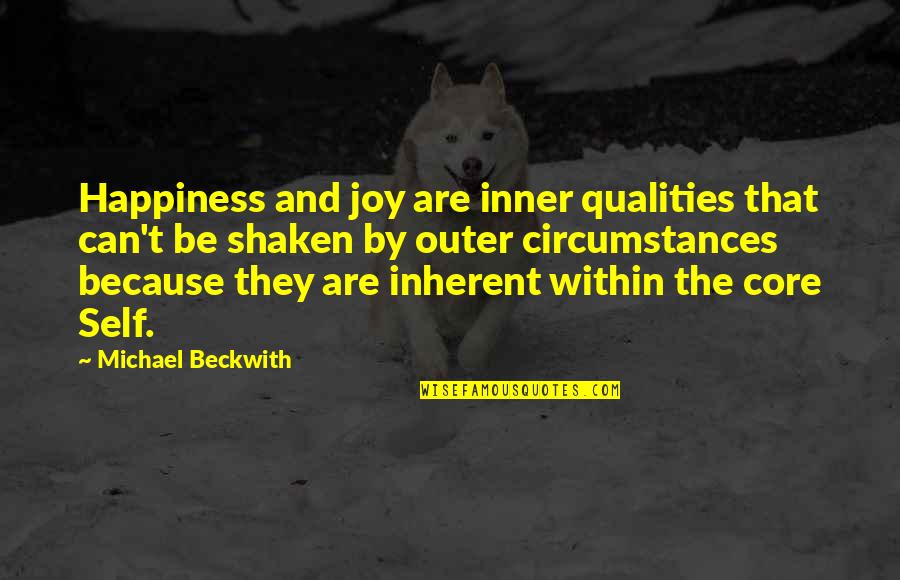 Happiness and joy are inner qualities that can't be shaken by outer circumstances because they are inherent within the core Self. —
Michael Beckwith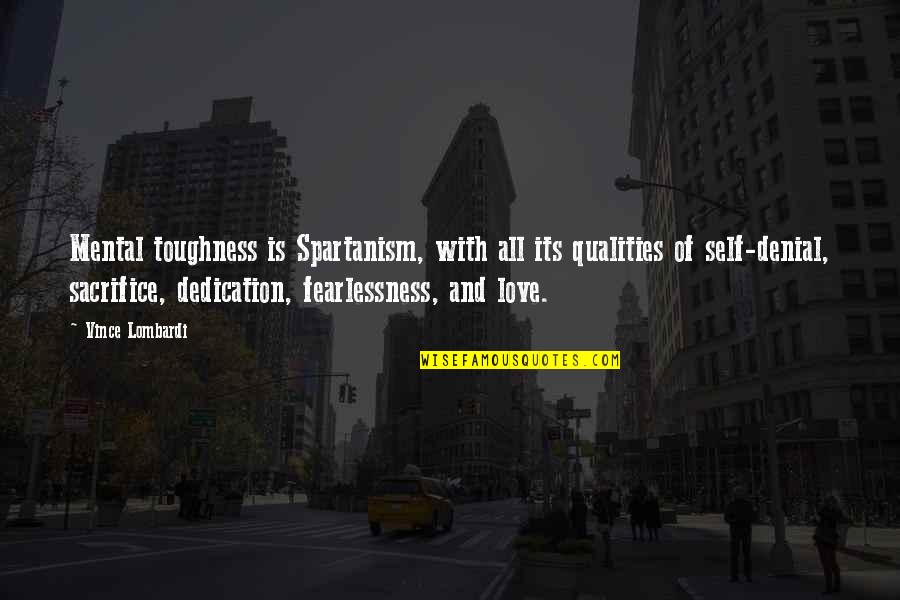 Mental toughness is Spartanism, with all its qualities of self-denial, sacrifice, dedication, fearlessness, and love. —
Vince Lombardi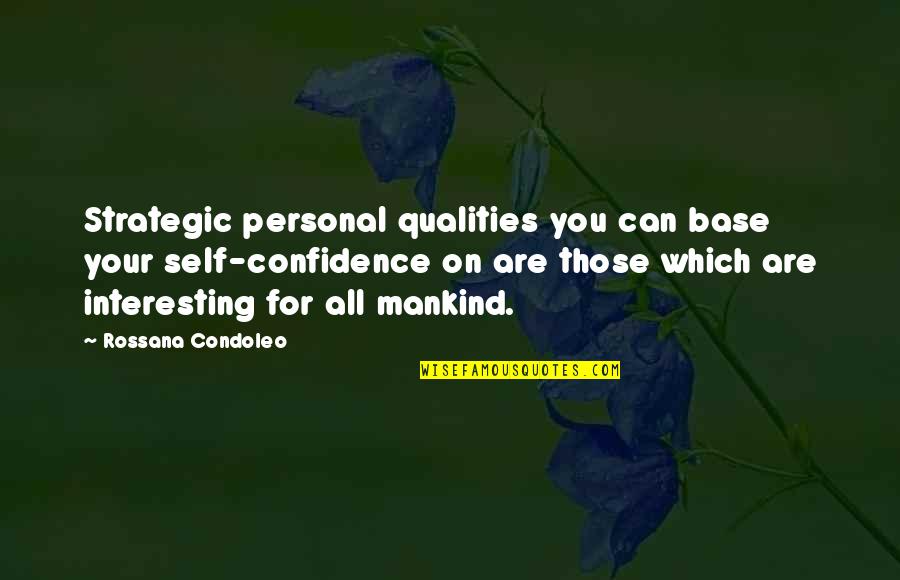 Strategic personal qualities you can base your self-confidence on are those which are interesting for all mankind. —
Rossana Condoleo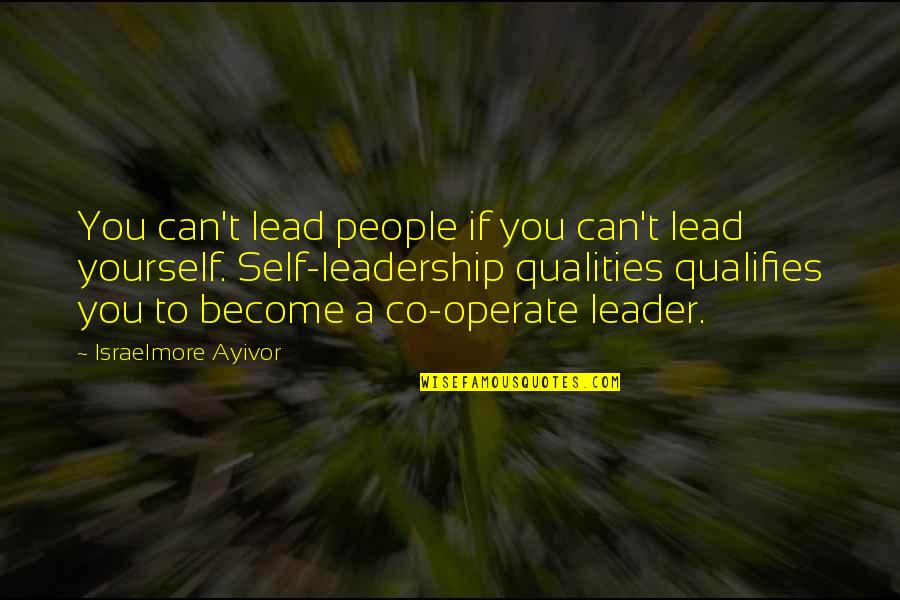 You can't lead people if you can't lead yourself. Self-leadership qualities qualifies you to become a co-operate leader. —
Israelmore Ayivor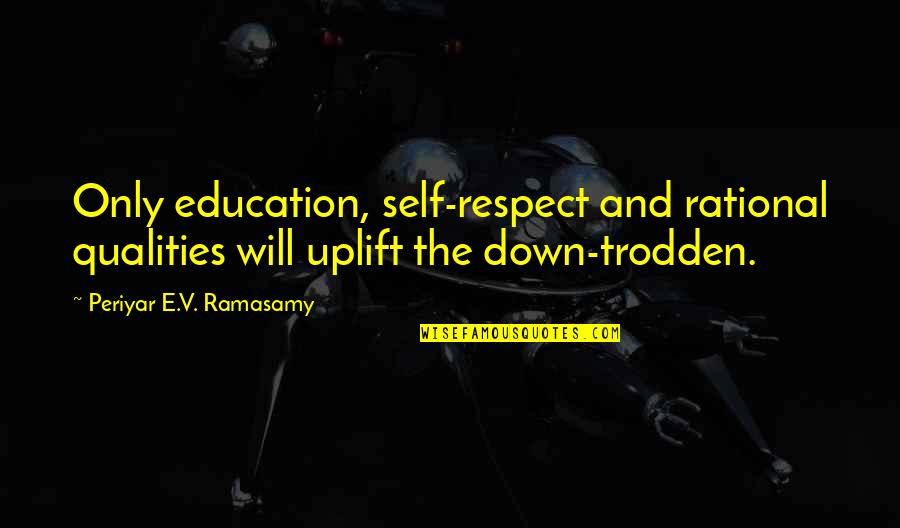 Only education, self-respect and rational qualities will uplift the down-trodden. —
Periyar E.V. Ramasamy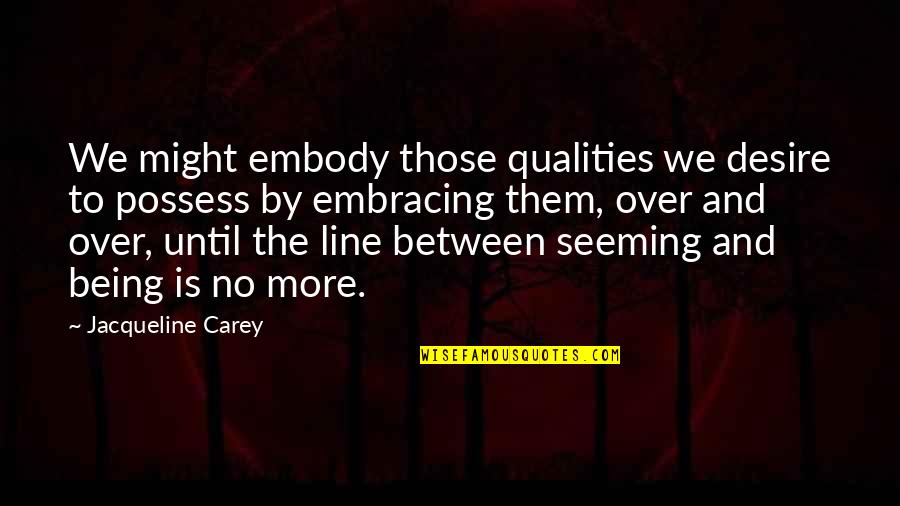 We might embody those qualities we desire to possess by embracing them, over and over, until the line between seeming and being is no more. —
Jacqueline Carey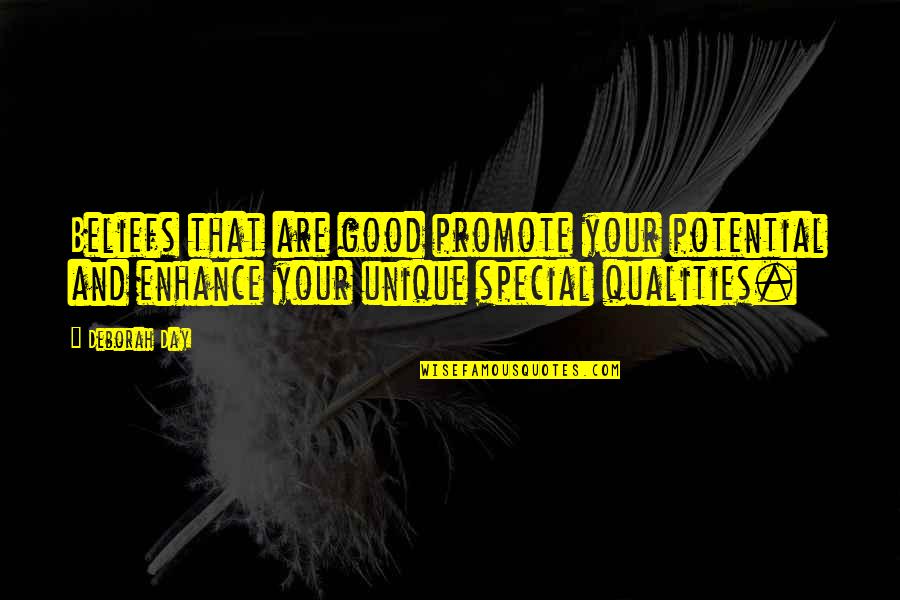 Beliefs that are good promote your potential and enhance your unique special qualities. —
Deborah Day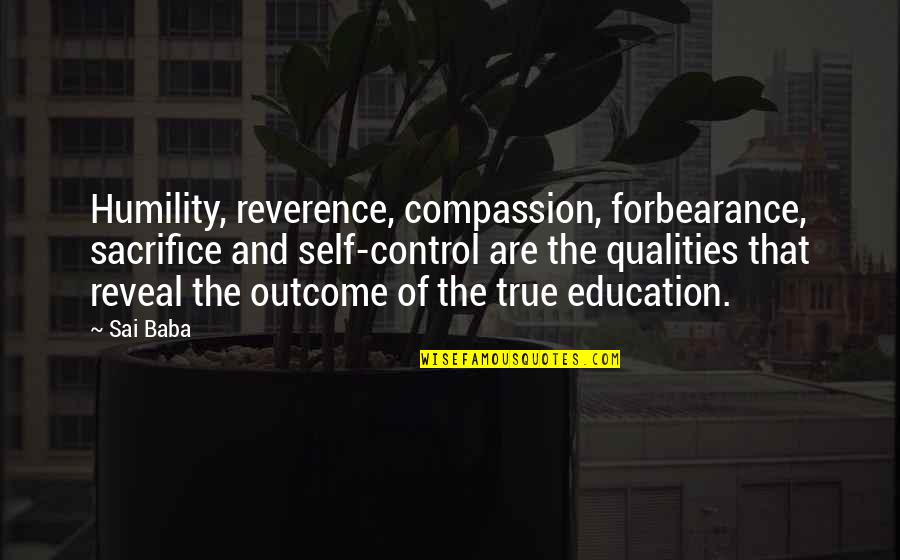 Humility, reverence, compassion, forbearance, sacrifice and self-control are the qualities that reveal the outcome of the true education. —
Sai Baba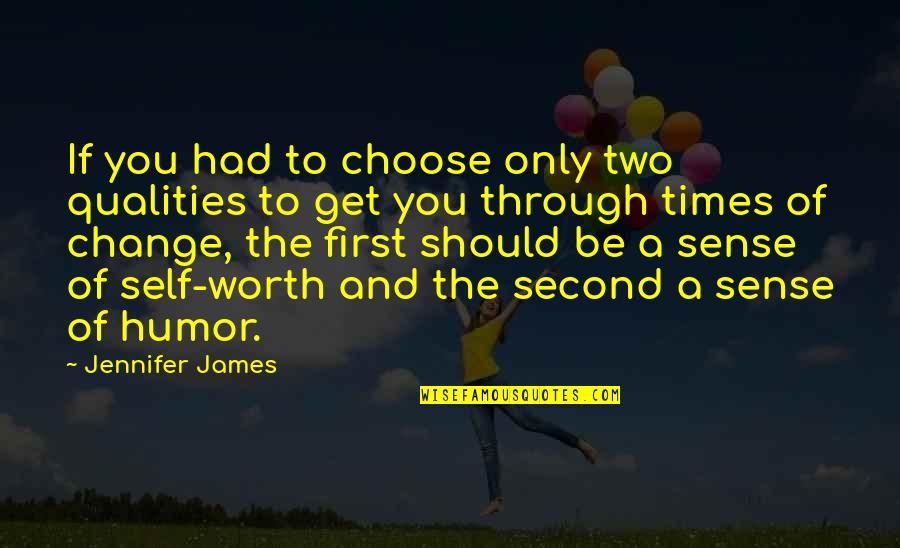 If you had to choose only two qualities to get you through times of change, the first should be a sense of self-worth and the second a sense of humor. —
Jennifer James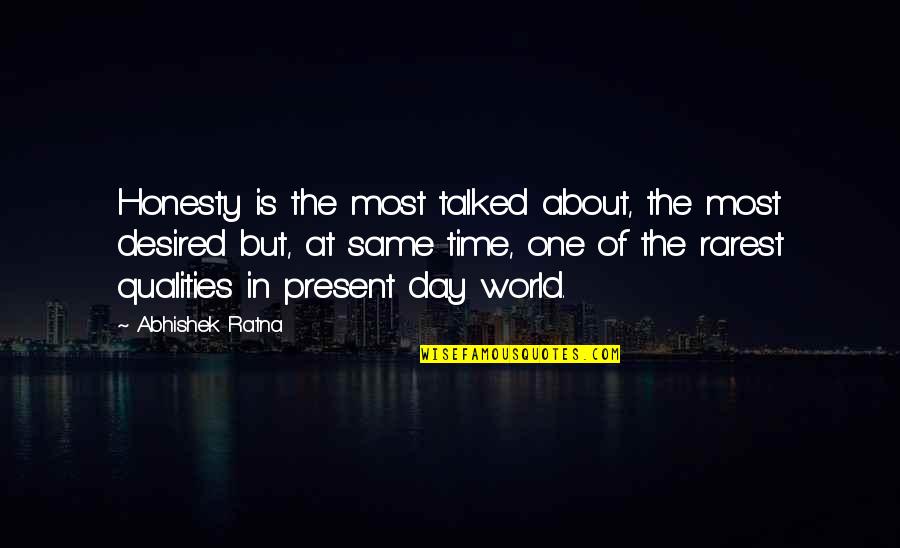 Honesty is the most talked about, the most desired but, at same time, one of the rarest qualities in present day world. —
Abhishek Ratna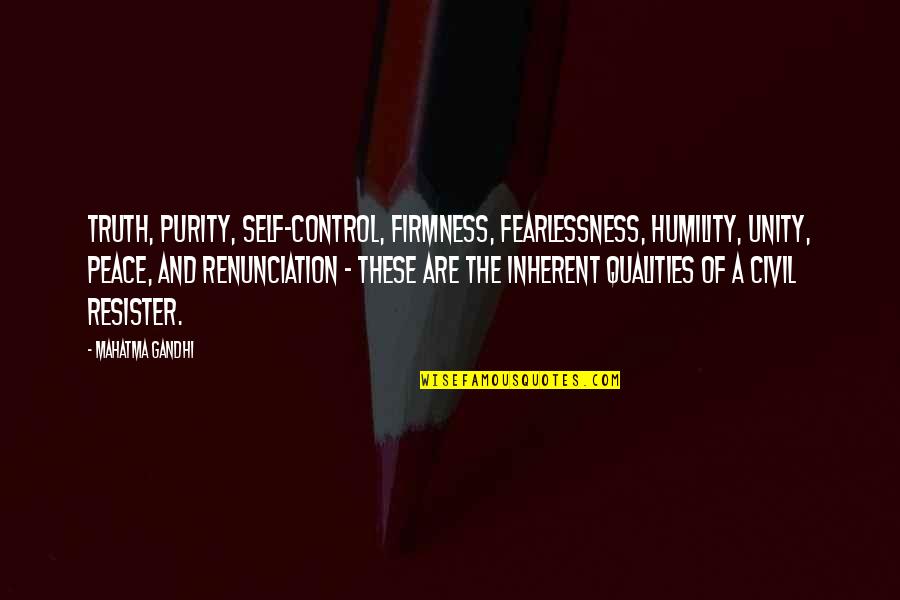 Truth, purity, self-control, firmness, fearlessness, humility, unity, peace, and renunciation - these are the inherent qualities of a civil resister. —
Mahatma Gandhi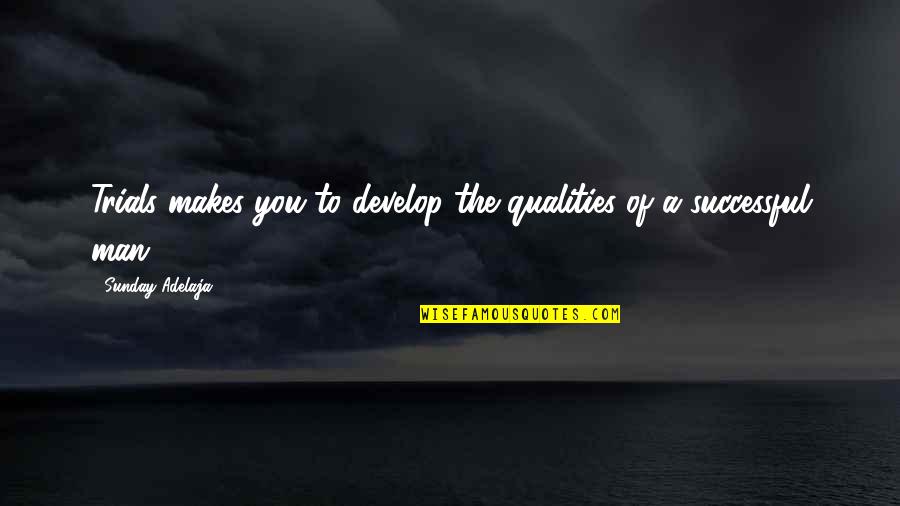 Trials makes you to develop the qualities of a successful man —
Sunday Adelaja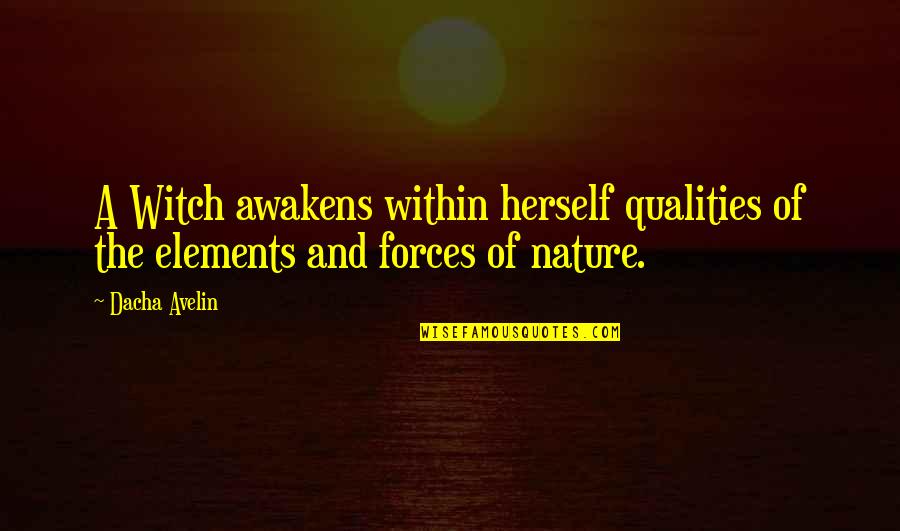 A Witch awakens within her
self qualities
of the elements and forces of nature. —
Dacha Avelin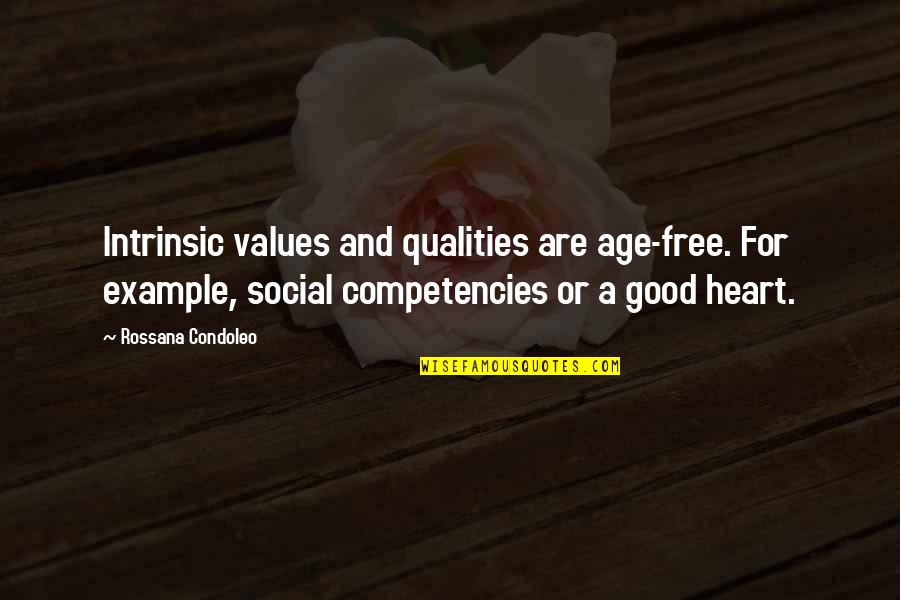 Intrinsic values and qualities are age-free. For example, social competencies or a good heart. —
Rossana Condoleo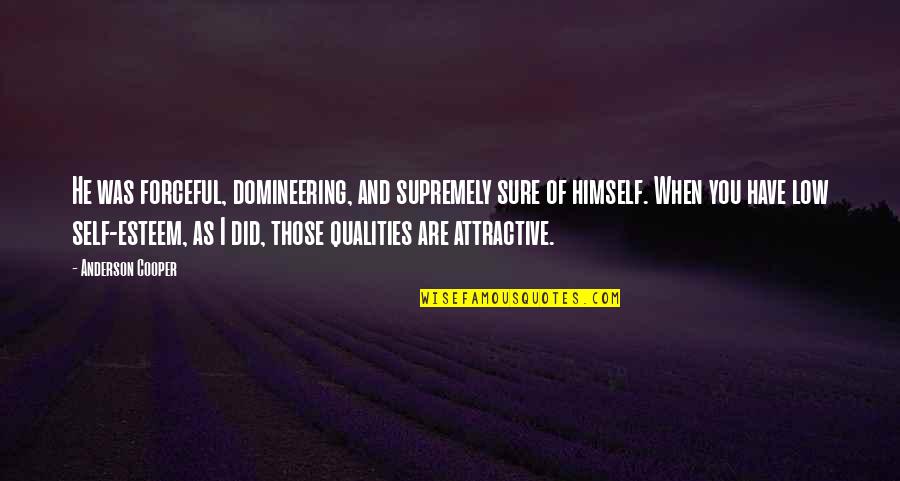 He was forceful, domineering, and supremely sure of himself. When you have low self-esteem, as I did, those qualities are attractive. —
Anderson Cooper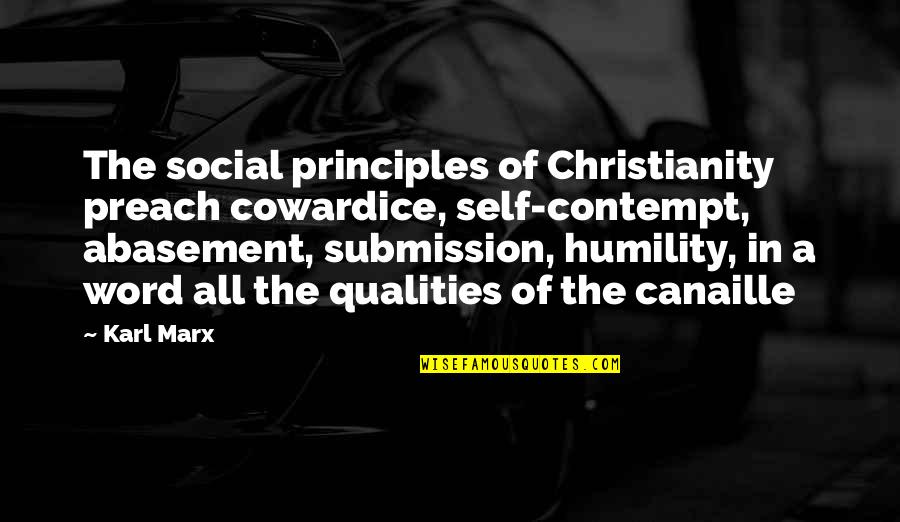 The social principles of Christianity preach cowardice, self-contempt, abasement, submission, humility, in a word all the qualities of the canaille —
Karl Marx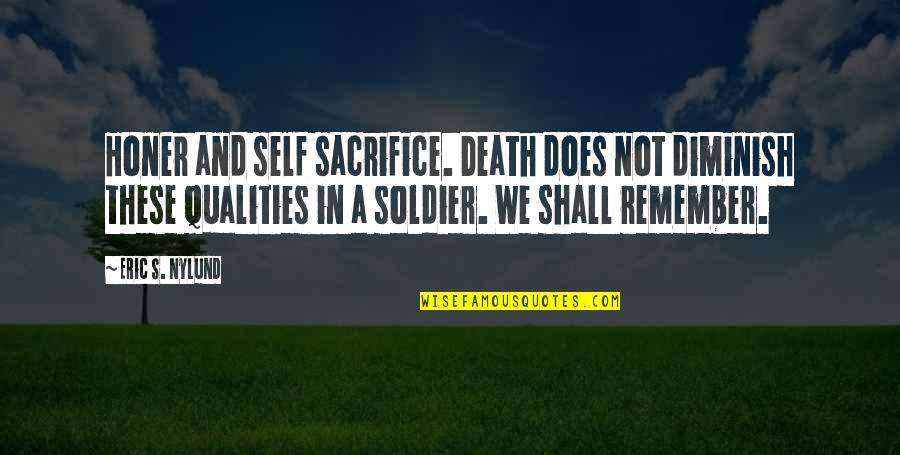 Honer and self sacrifice. Death does not diminish these qualities in a soldier. We shall remember. —
Eric S. Nylund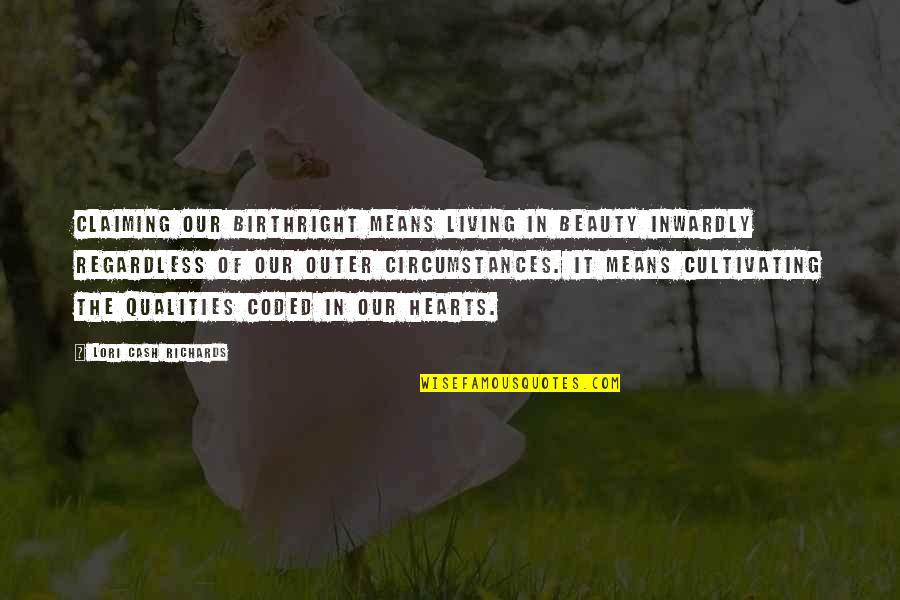 Claiming our birthright means living in beauty inwardly regardless of our outer circumstances. It means cultivating the qualities coded in our hearts. —
Lori Cash Richards