Sacrifice In Love Quotes
Collection of top 48 famous quotes about Sacrifice In Love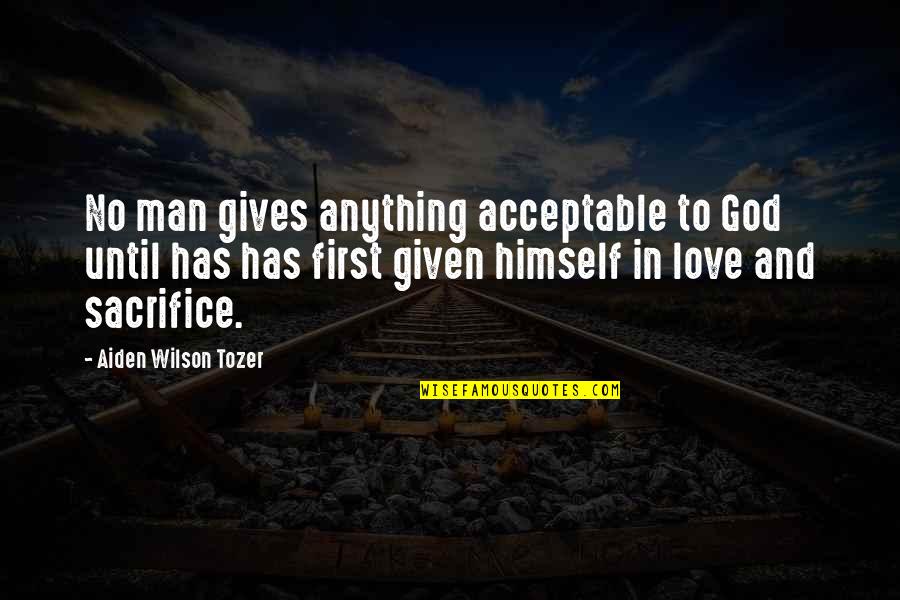 No man gives anything acceptable to God until has has first given himself in love and sacrifice.
—
Aiden Wilson Tozer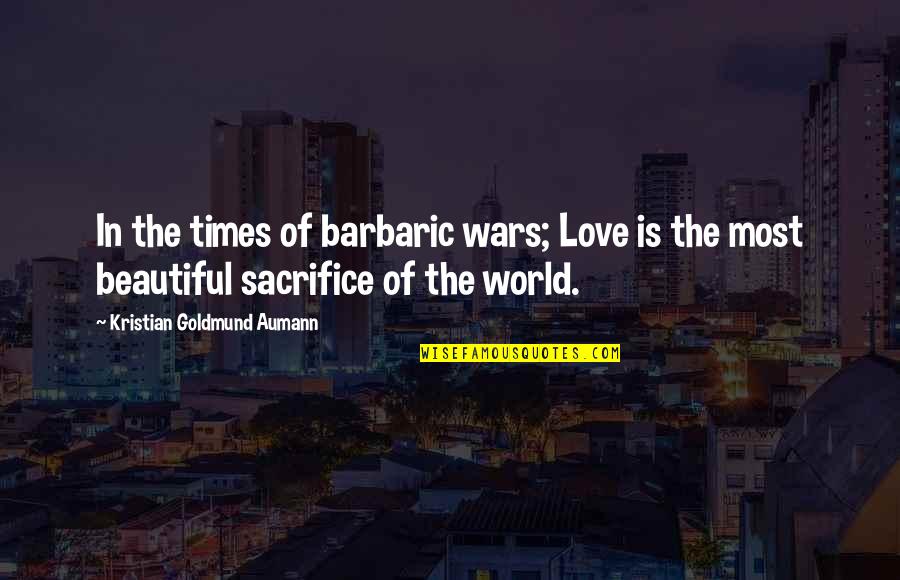 In the times of barbaric wars;
Love is the most beautiful sacrifice of the world.
—
Kristian Goldmund Aumann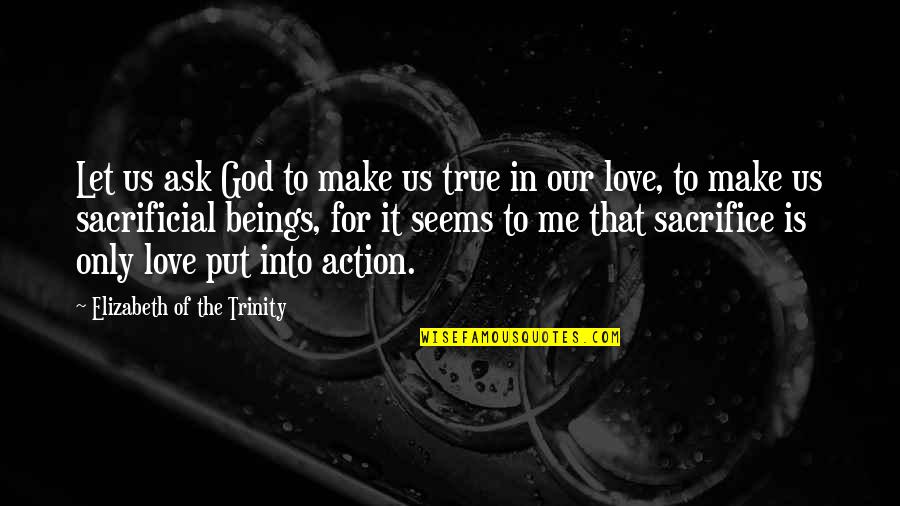 Let us ask God to make us true in our love, to make us sacrificial beings, for it seems to me that sacrifice is only love put into action.
—
Elizabeth Of The Trinity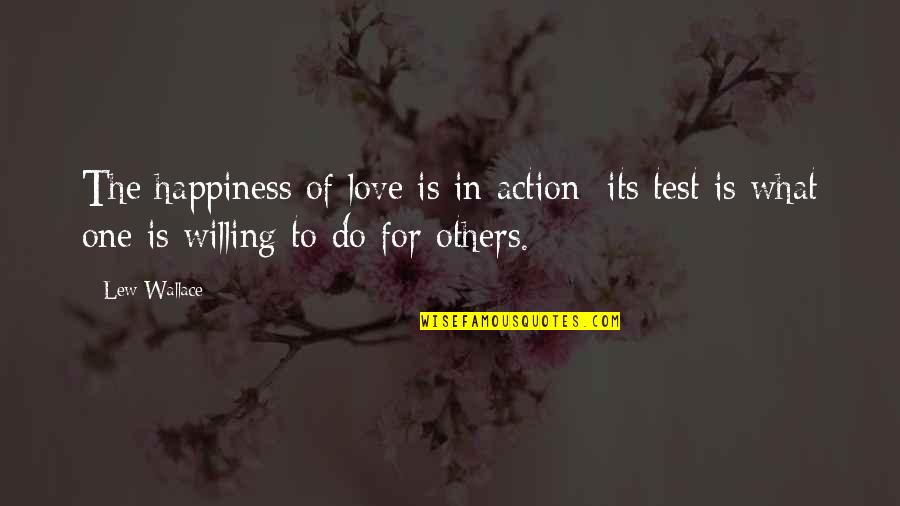 The happiness of love is in action; its test is what one is willing to do for others.
—
Lew Wallace
I thought I saw my entire future once, every moment of it, until the day of my death. I spent it in her arms. Then after twenty years, she left.
—
Jessica Fortunato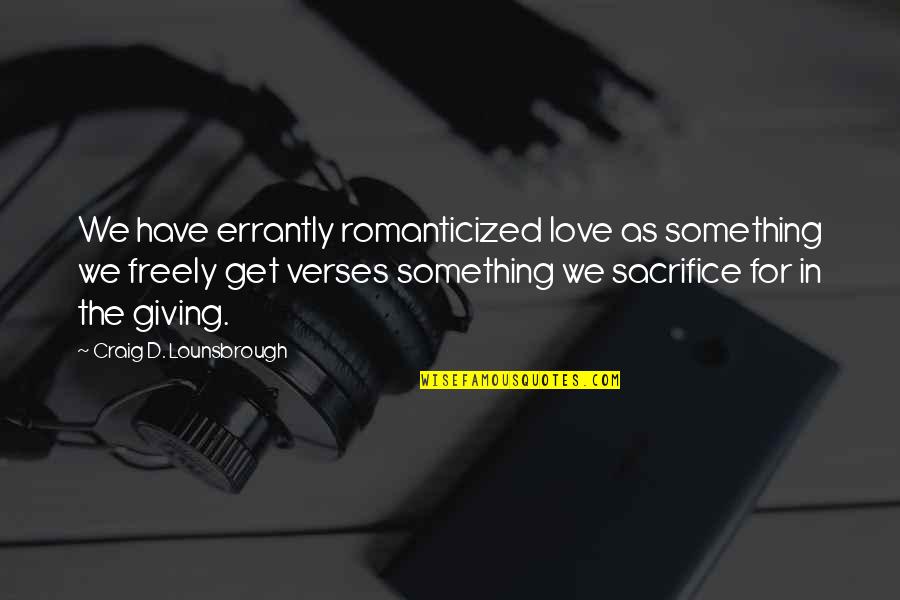 We have errantly romanticized love as something we freely get verses something we sacrifice for in the giving.
—
Craig D. Lounsbrough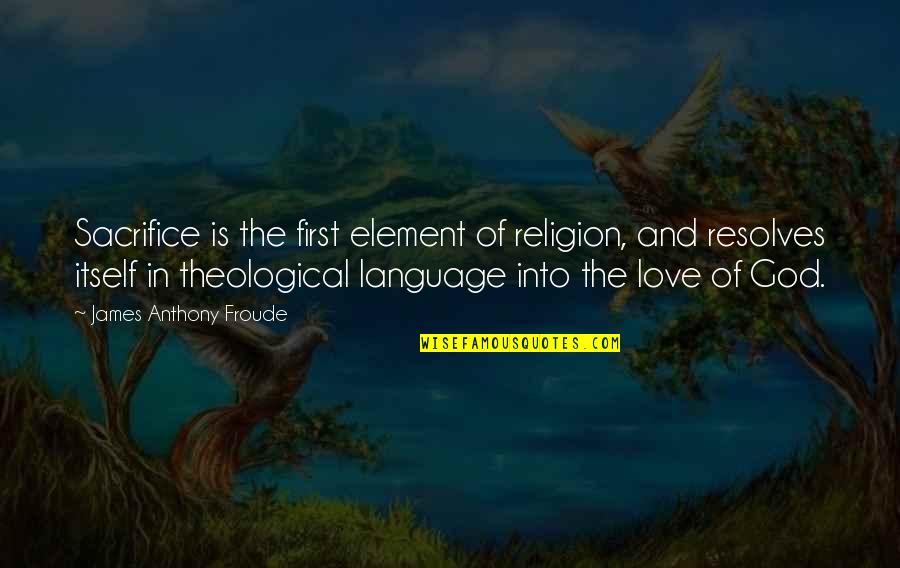 Sacrifice is the first element of religion, and resolves itself in theological language into the love of God.
—
James Anthony Froude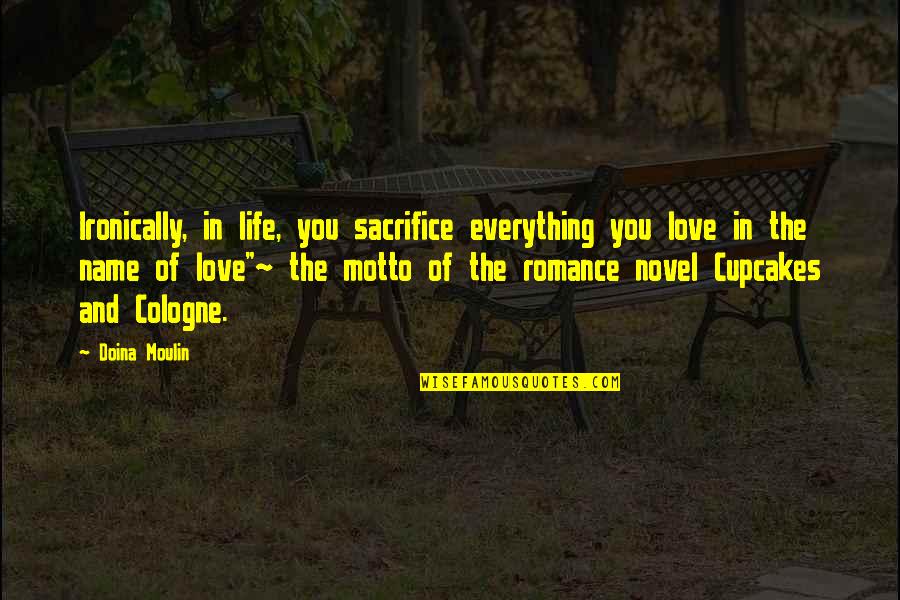 Ironically, in life, you sacrifice everything you love in the name of love"~ the motto of the romance novel Cupcakes and Cologne.
—
Doina Moulin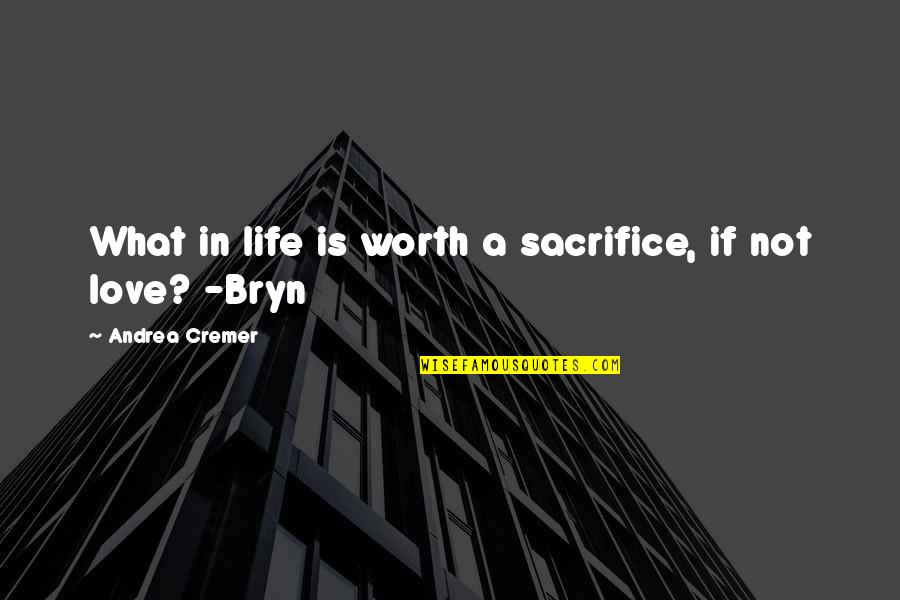 What in life is worth a sacrifice, if not love? -Bryn
—
Andrea Cremer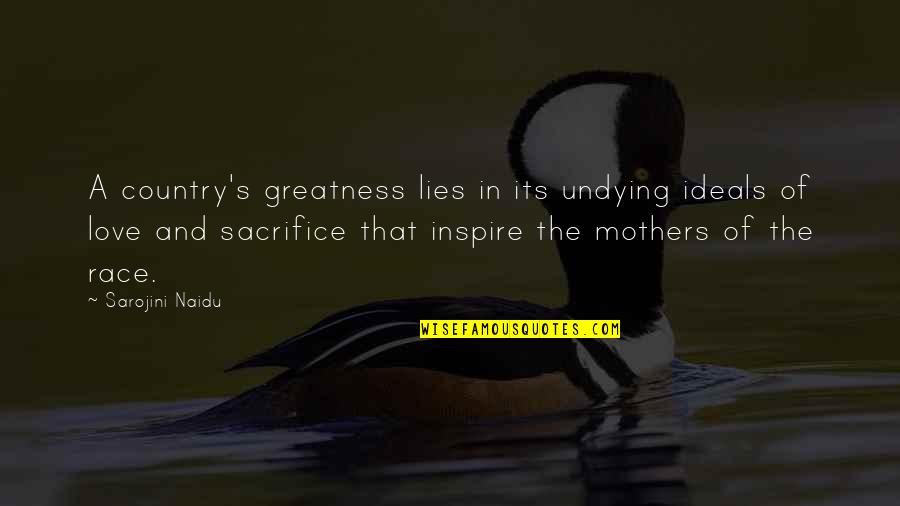 A country's greatness lies in its undying ideals of love and sacrifice that inspire the mothers of the race. —
Sarojini Naidu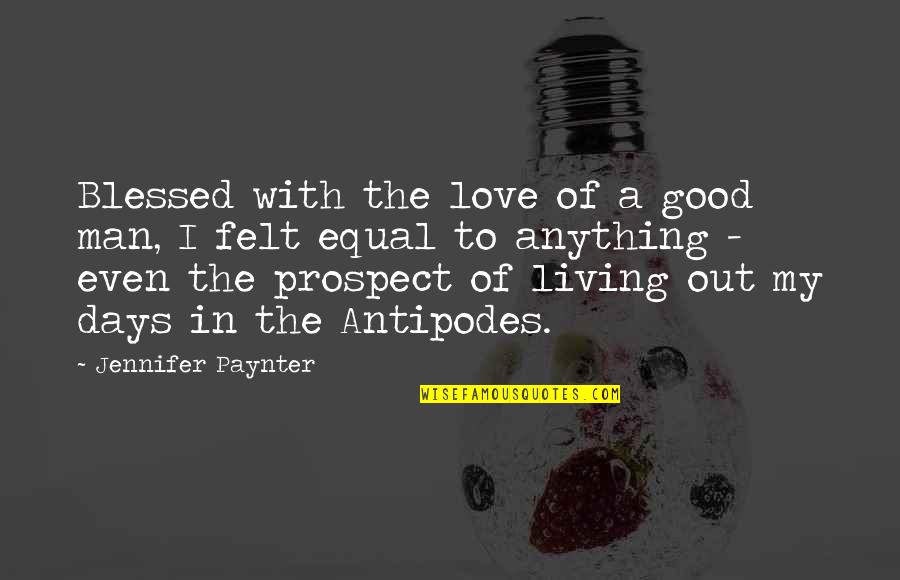 Blessed with the love of a good man, I felt equal to anything - even the prospect of living out my days in the Antipodes. —
Jennifer Paynter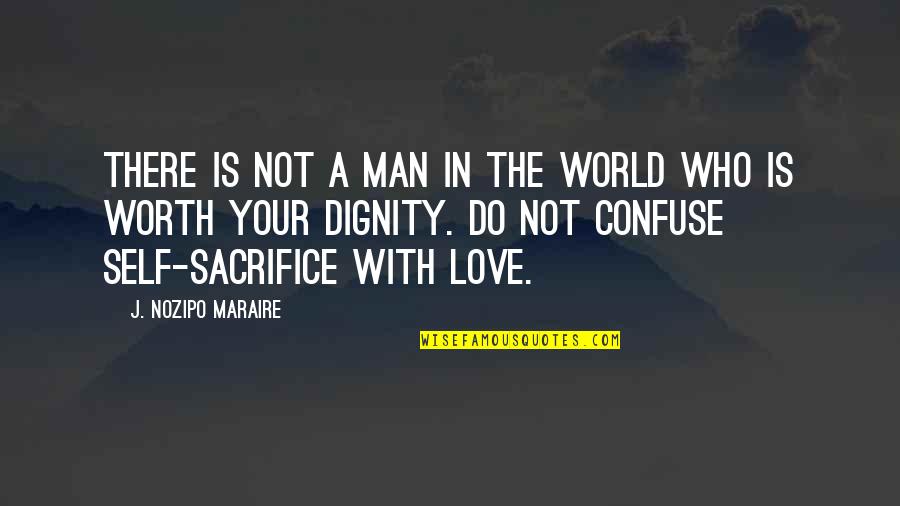 There is not a man in the world who is worth your dignity. Do not confuse self-sacrifice with love. —
J. Nozipo Maraire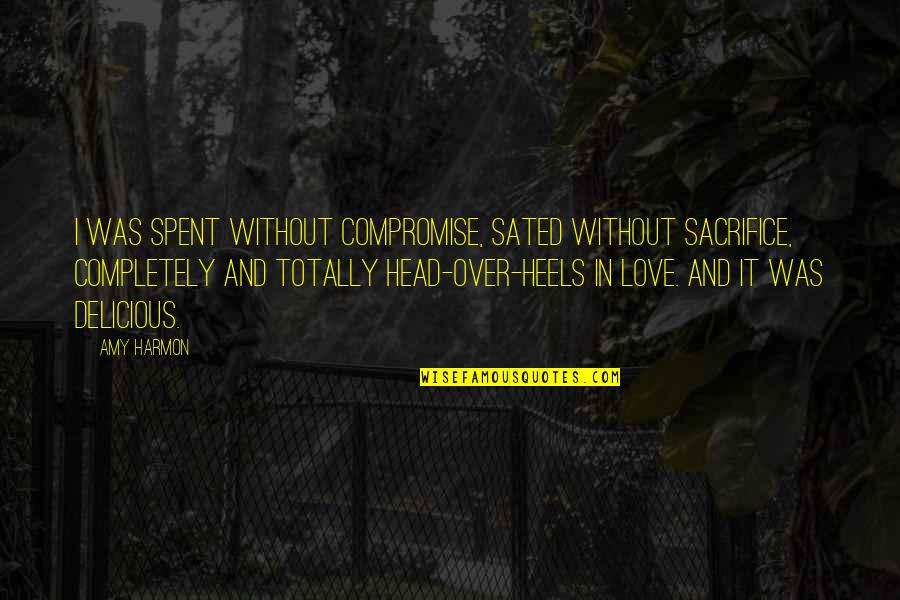 I was spent without compromise, sated without sacrifice, completely and totally head-over-heels in love. And it was delicious. —
Amy Harmon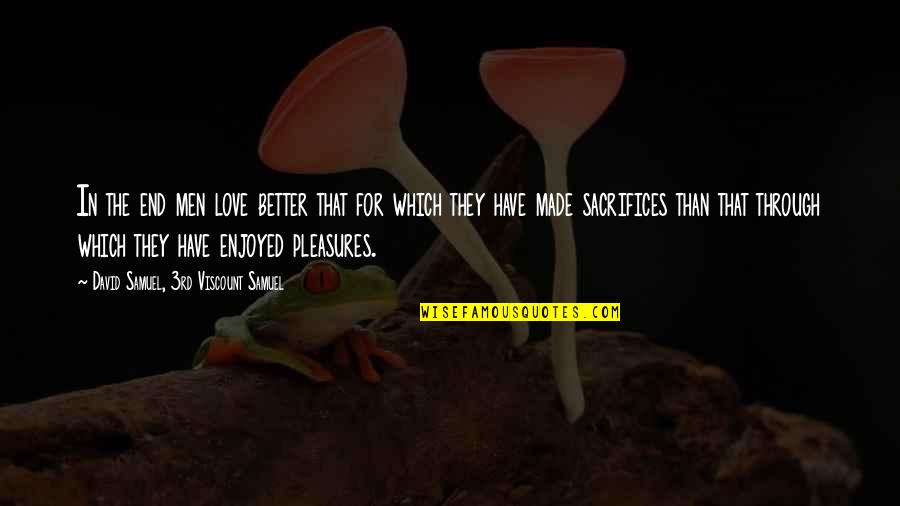 In the end men love better that for which they have made sacrifices than that through which they have enjoyed pleasures. —
David Samuel, 3rd Viscount Samuel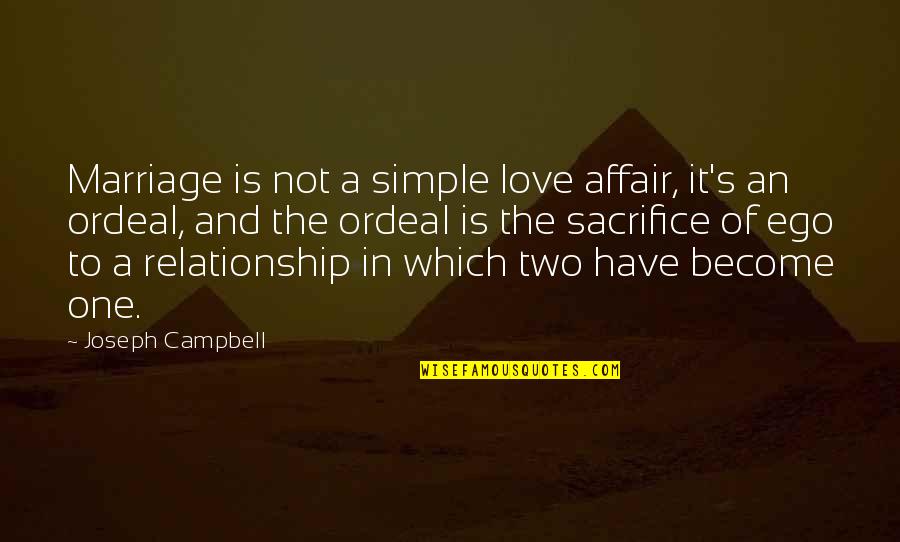 Marriage is not a simple love affair, it's an ordeal, and the ordeal is the sacrifice of ego to a relationship in which two have become one. —
Joseph Campbell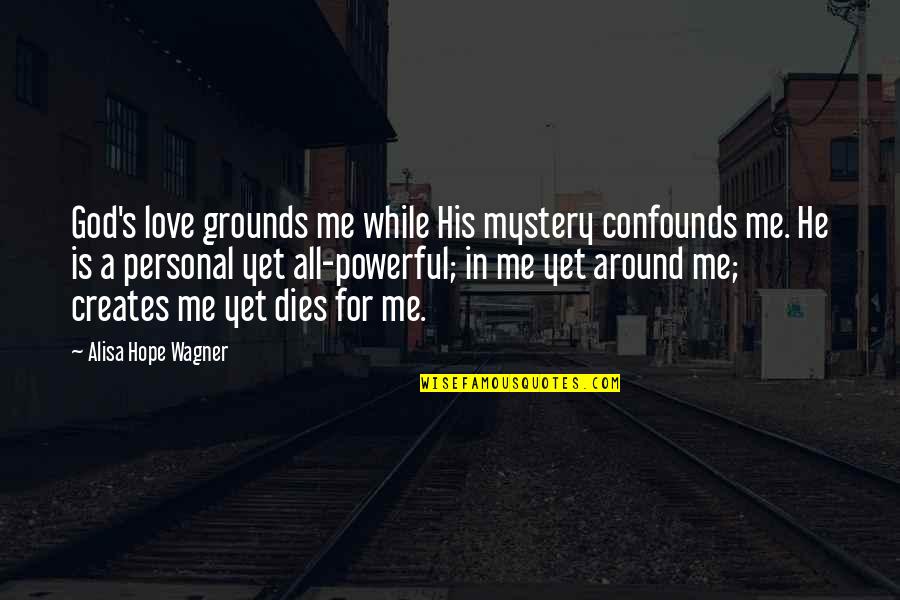 God's love grounds me while His mystery confounds me. He is a personal yet all-powerful; in me yet around me; creates me yet dies for me. —
Alisa Hope Wagner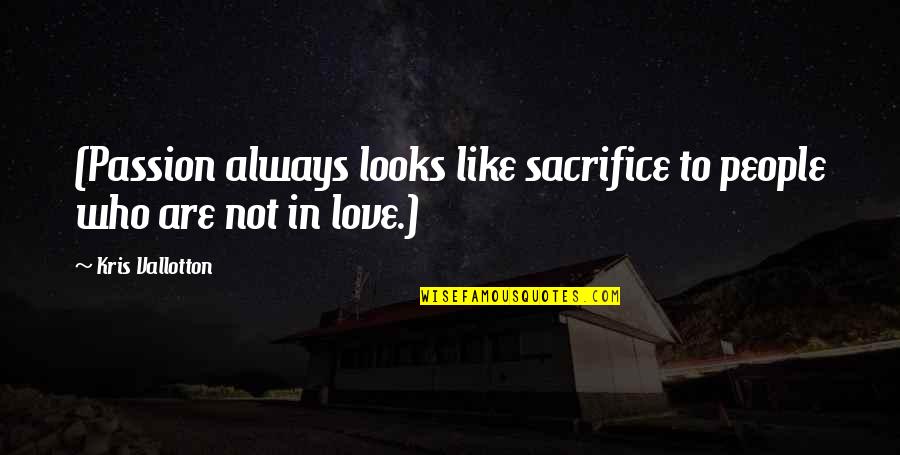 (Passion always looks like sacrifice to people who are not in love.) —
Kris Vallotton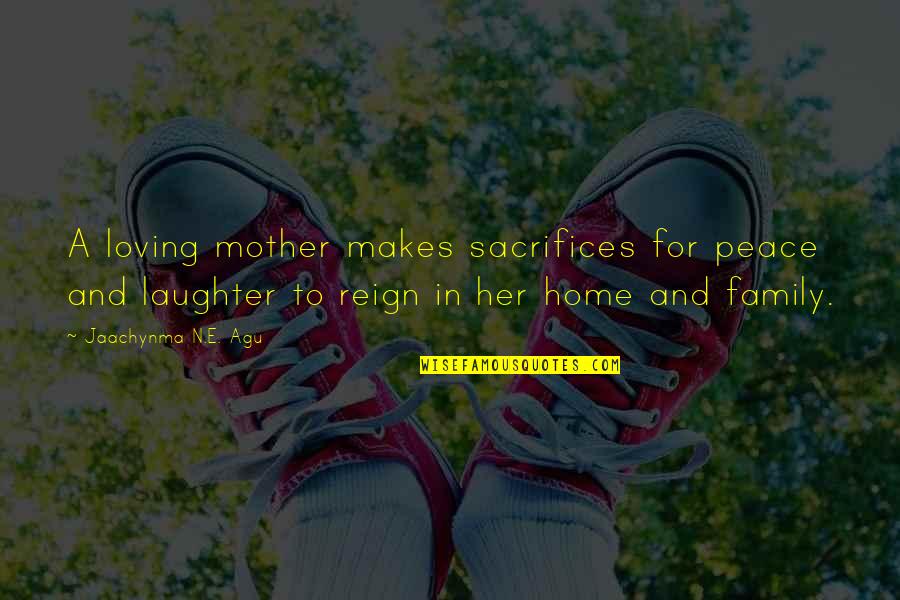 A loving mother makes sacrifices for peace and laughter to reign in her home and family. —
Jaachynma N.E. Agu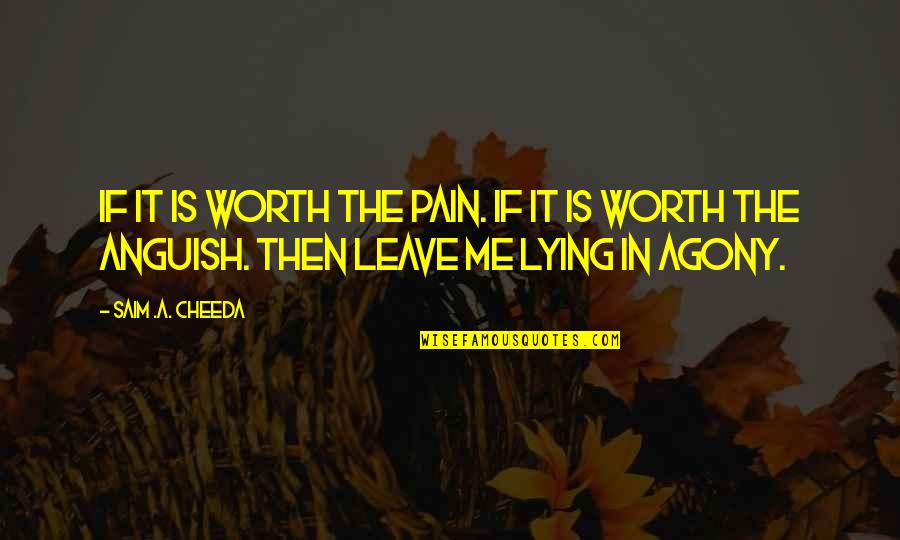 If it is worth the pain. If it is worth the anguish. Then leave me lying in agony. —
Saim .A. Cheeda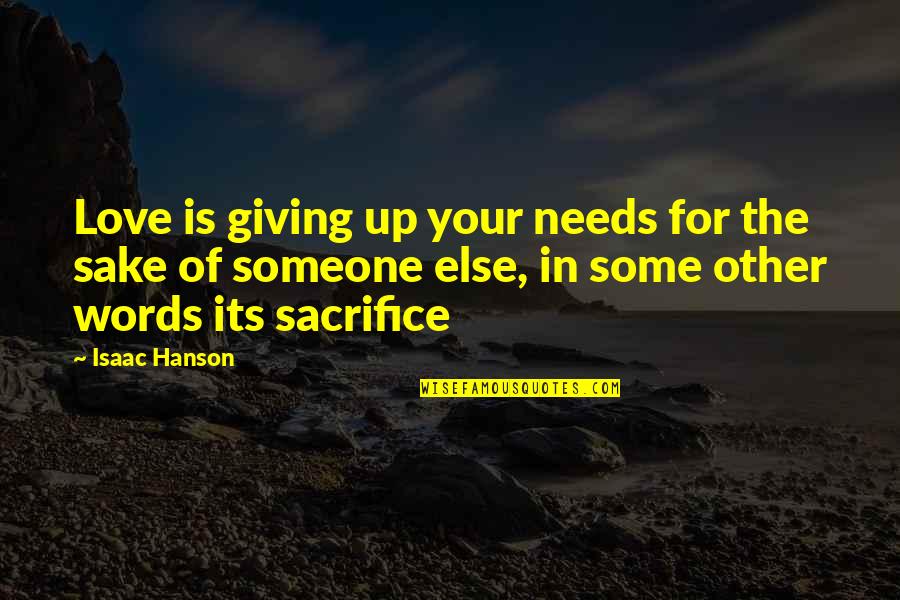 Love is giving up your needs for the sake of someone else, in some other words its sacrifice —
Isaac Hanson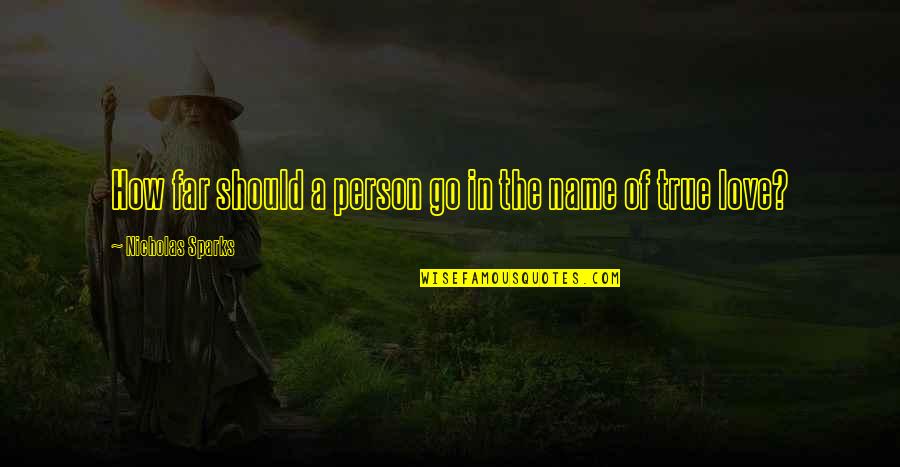 How far should a person go in the name of true love? —
Nicholas Sparks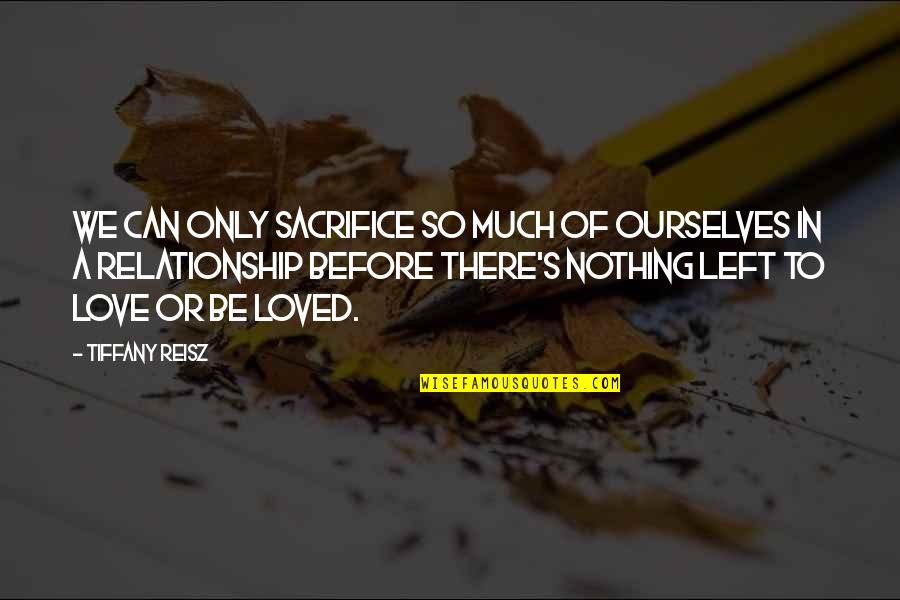 We can only sacrifice so much of ourselves in a relationship before there's nothing left to love or be loved. —
Tiffany Reisz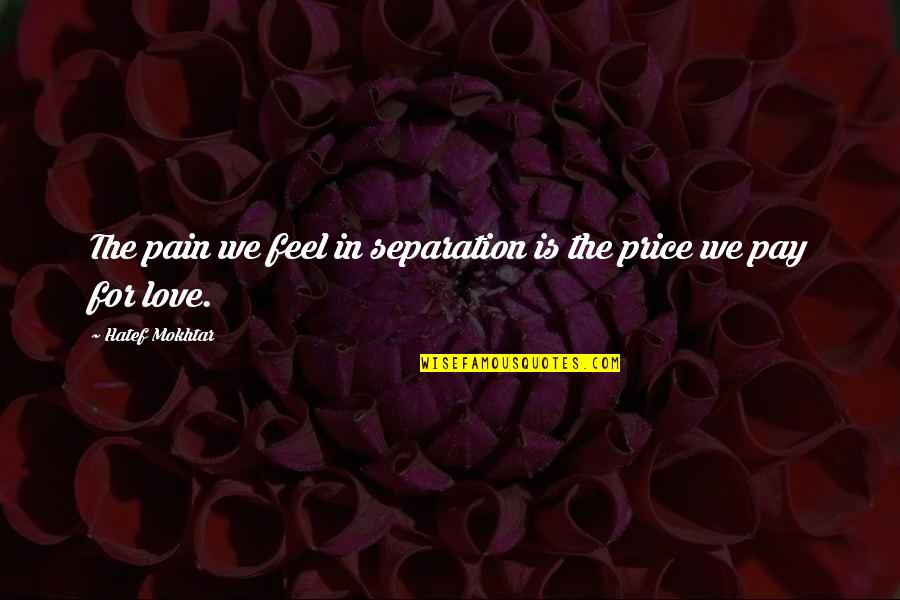 The pain we feel in separation is the price we pay for love. —
Hatef Mokhtar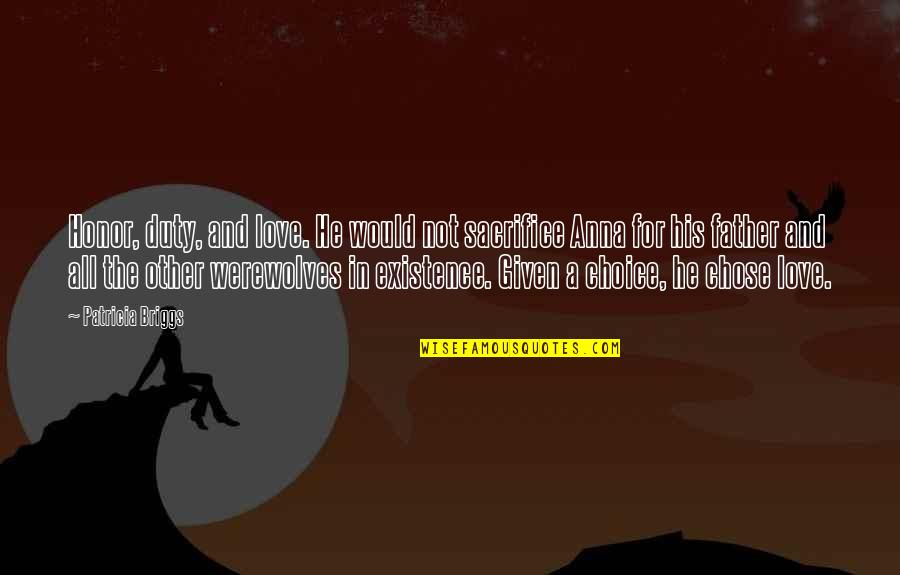 Honor, duty, and love. He would not sacrifice Anna for his father and all the other werewolves in existence. Given a choice, he chose love. —
Patricia Briggs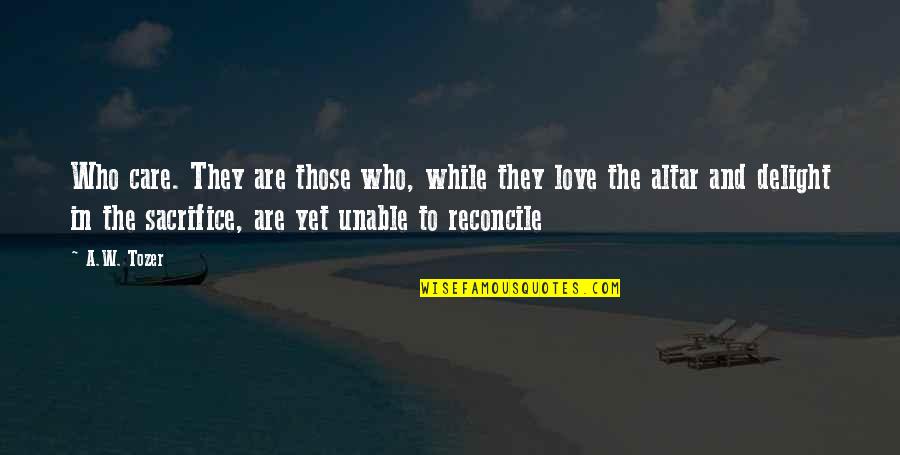 Who care. They are those who, while they love the altar and delight in the sacrifice, are yet unable to reconcile —
A.W. Tozer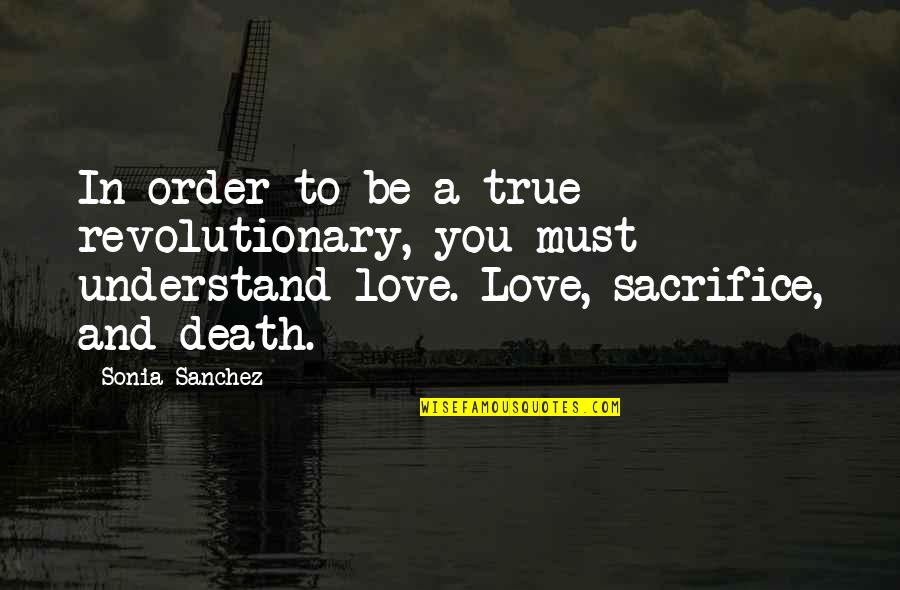 In order to be a true revolutionary, you must understand love. Love, sacrifice, and death. —
Sonia Sanchez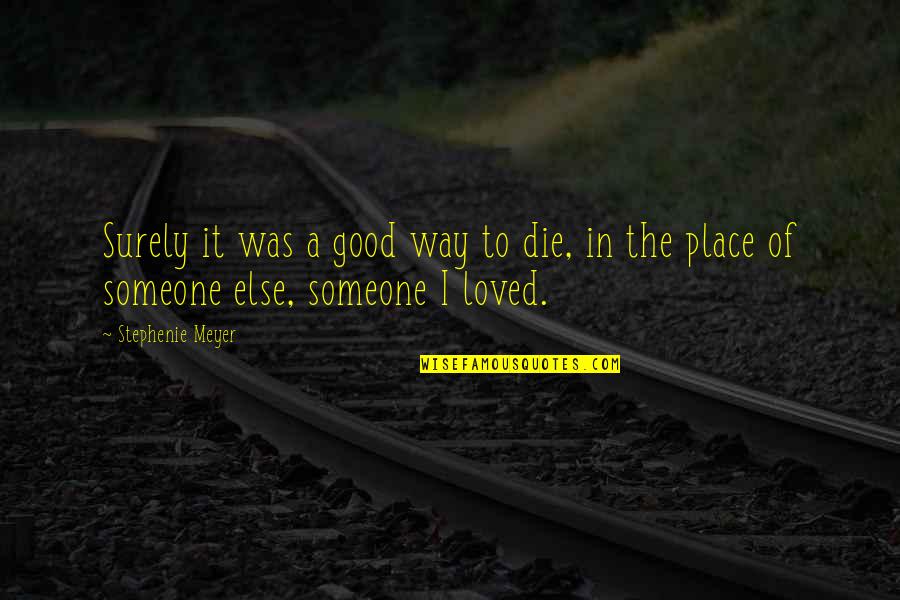 Surely it was a good way to die, in the place of someone else, someone I loved. —
Stephenie Meyer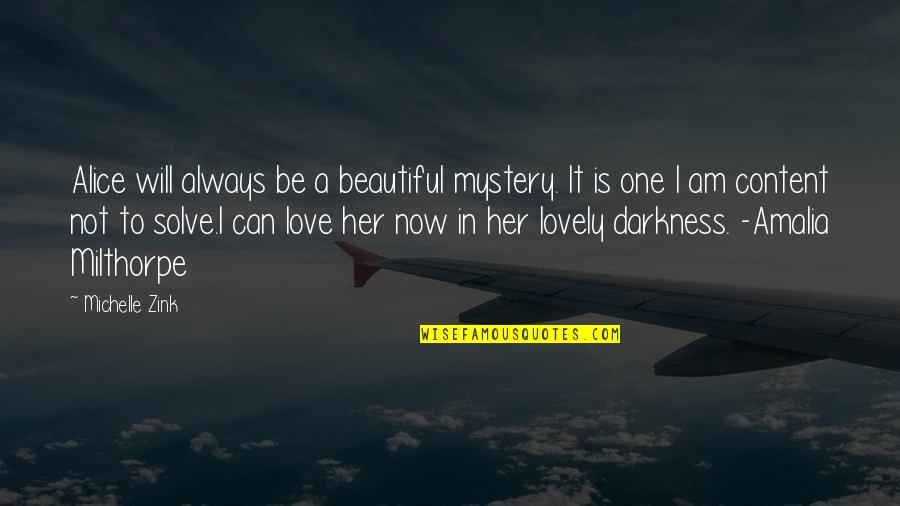 Alice will always be a beautiful mystery. It is one I am content not to solve.I can love her now in her lovely darkness. -Amalia Milthorpe —
Michelle Zink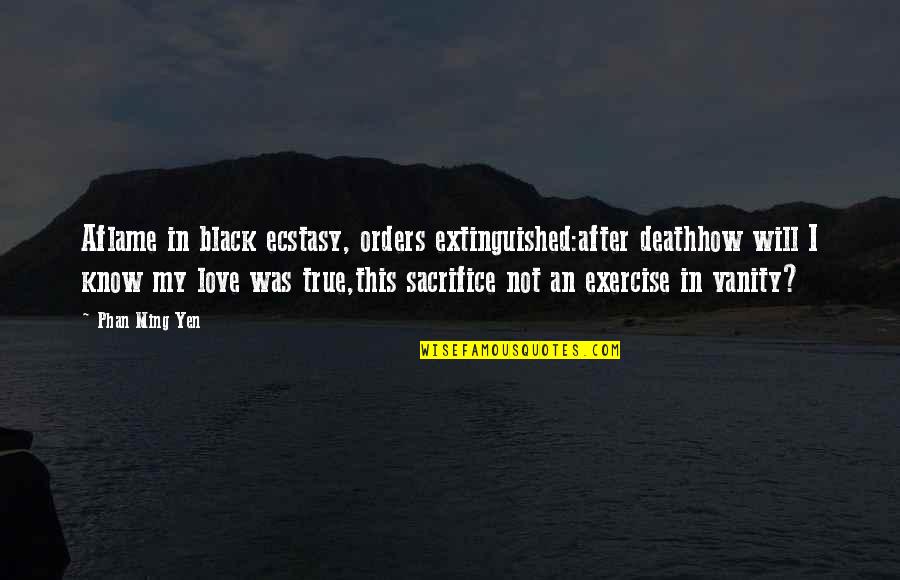 Aflame in black ecstasy, orders extinguished:
after death
how will I know my love was true,
this sacrifice not an exercise in vanity? —
Phan Ming Yen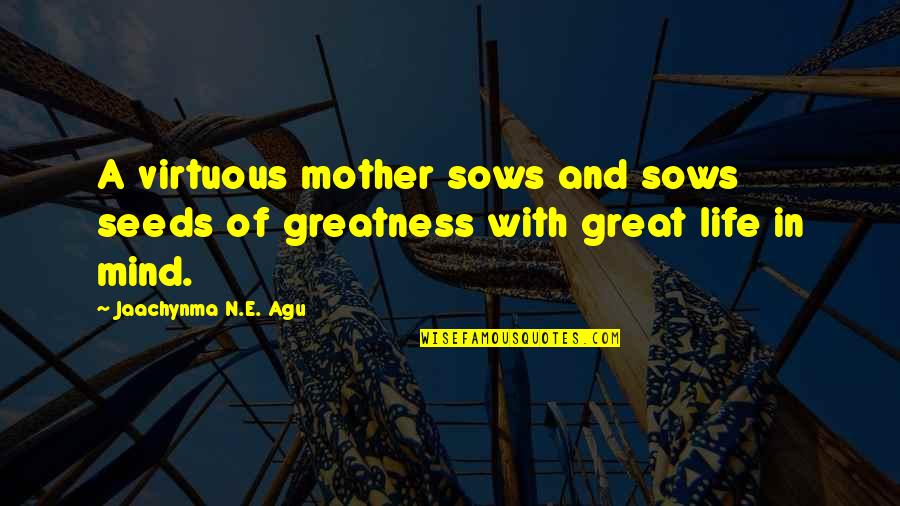 A virtuous mother sows and sows seeds of greatness with great life in mind. —
Jaachynma N.E. Agu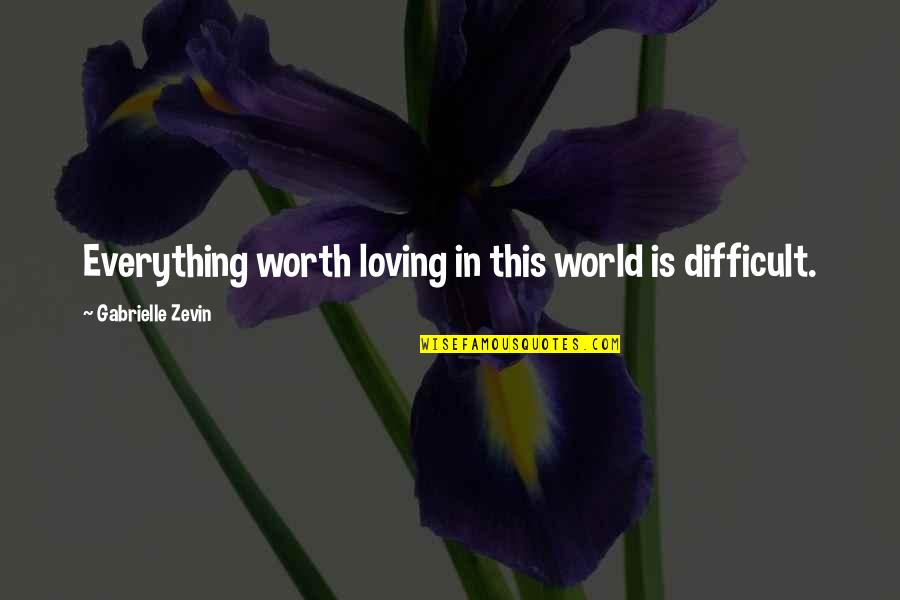 Everything worth loving in this world is difficult. —
Gabrielle Zevin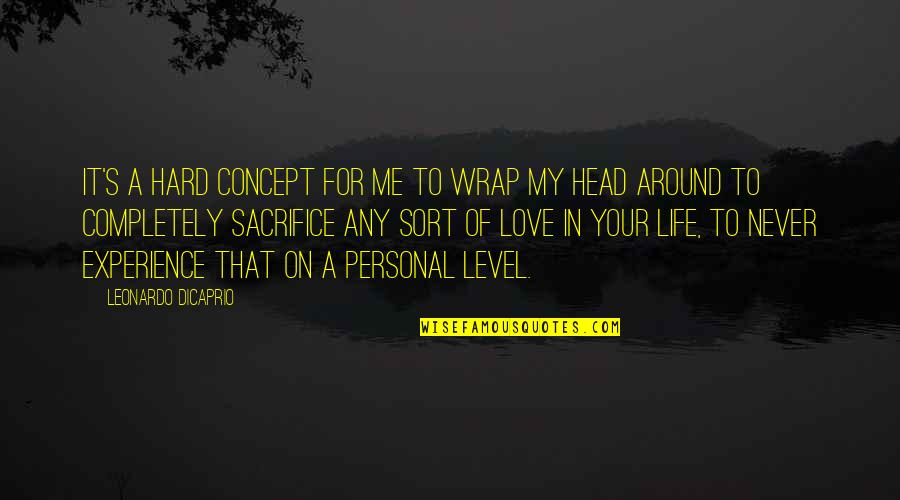 It's a hard concept for me to wrap my head around to completely sacrifice any sort of love in your life, to never experience that on a personal level. —
Leonardo DiCaprio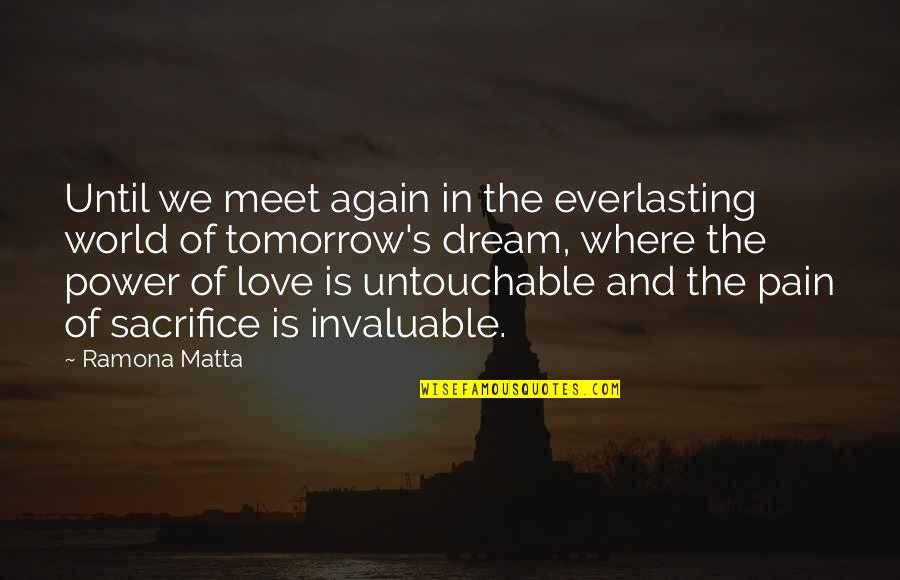 Until we meet again in the everlasting world of tomorrow's dream, where the power of love is untouchable and the pain of sacrifice is invaluable. —
Ramona Matta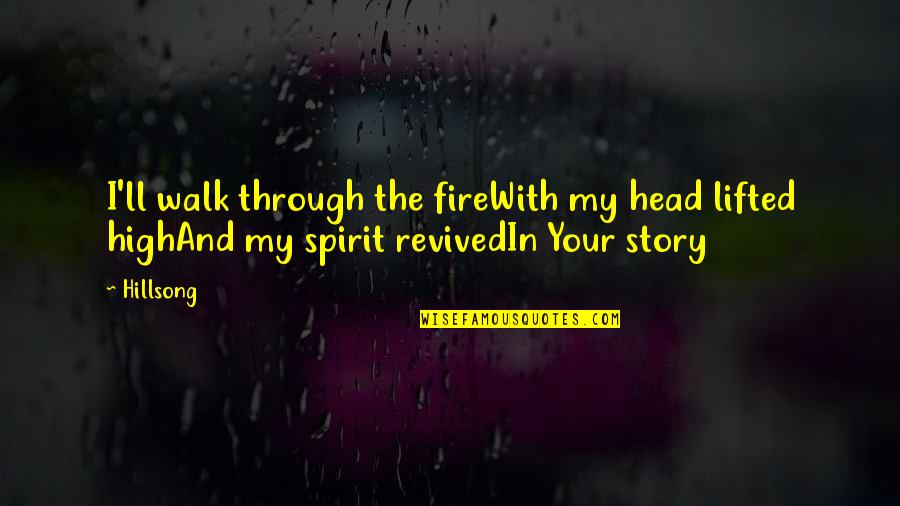 I'll walk through the fire
With my head lifted high
And my spirit revived
In Your story —
Hillsong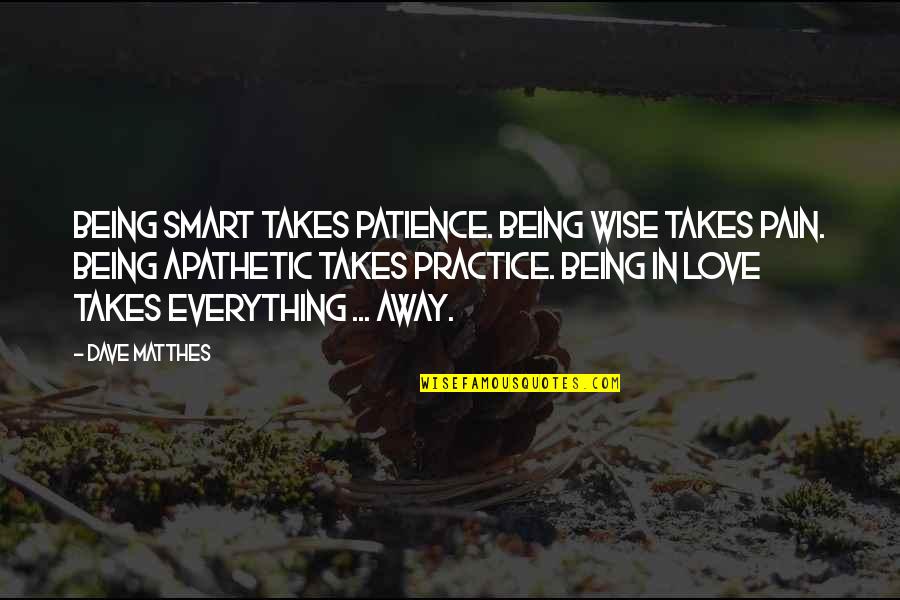 Being smart takes patience. Being wise takes pain. Being apathetic takes practice. Being in love takes everything ... away. —
Dave Matthes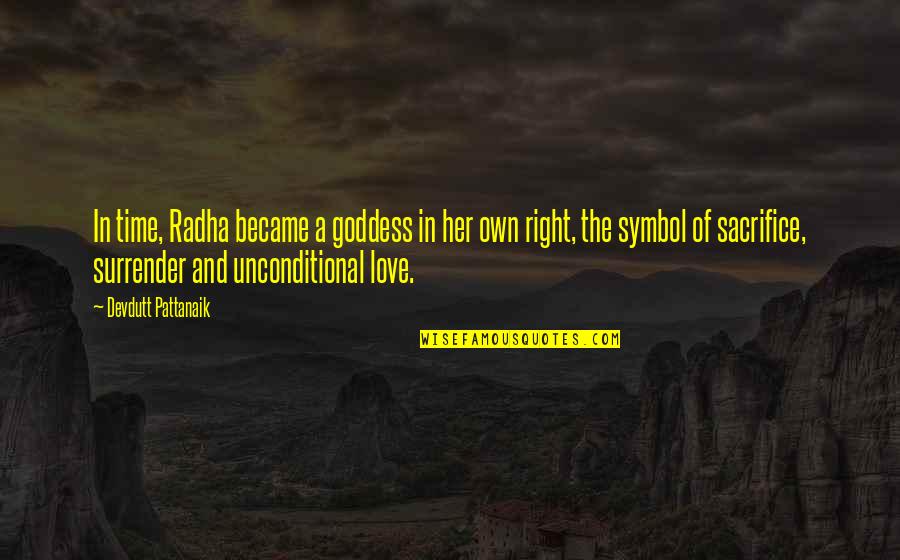 In time, Radha became a goddess in her own right, the symbol of sacrifice, surrender and unconditional love. —
Devdutt Pattanaik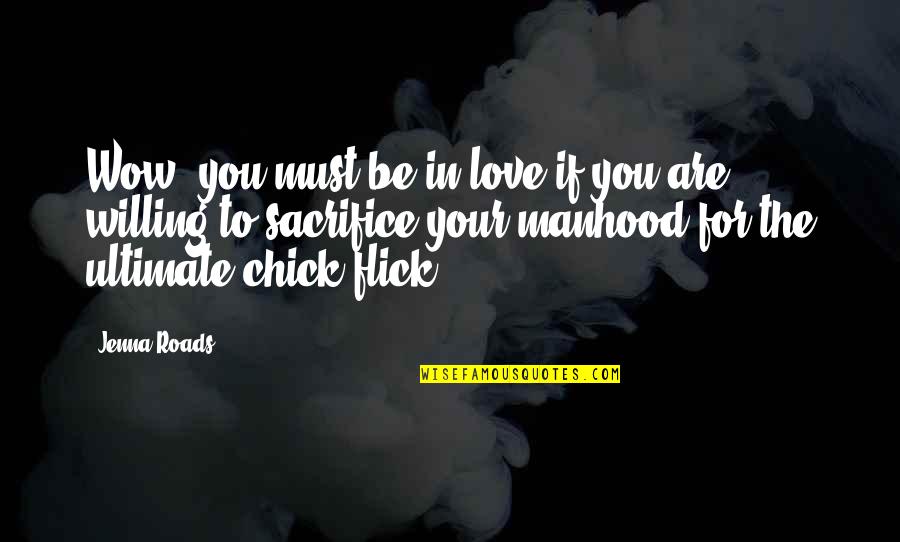 Wow, you must be in love if you are willing to sacrifice your manhood for the ultimate chick flick. —
Jenna Roads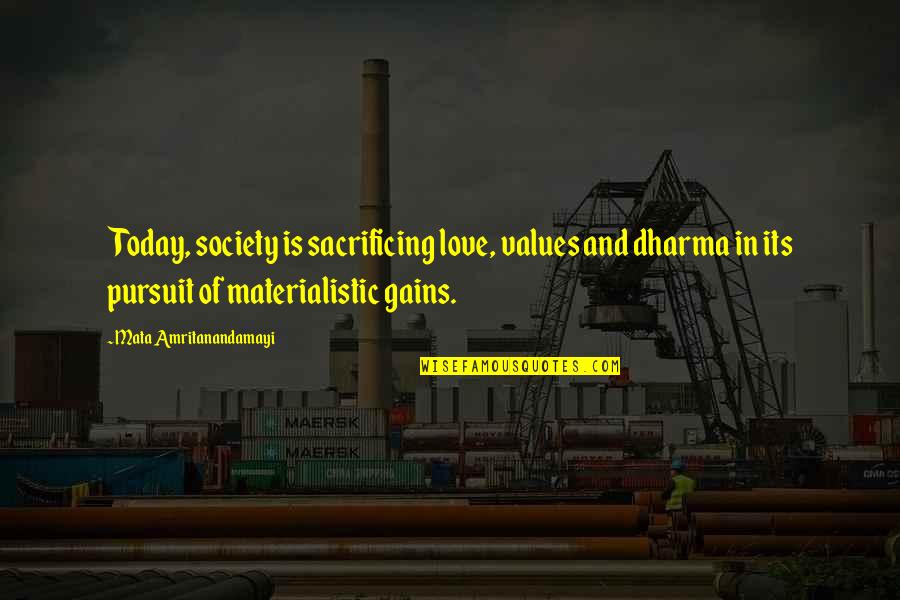 Today, society is sacrificing love, values and dharma in its pursuit of materialistic gains. —
Mata Amritanandamayi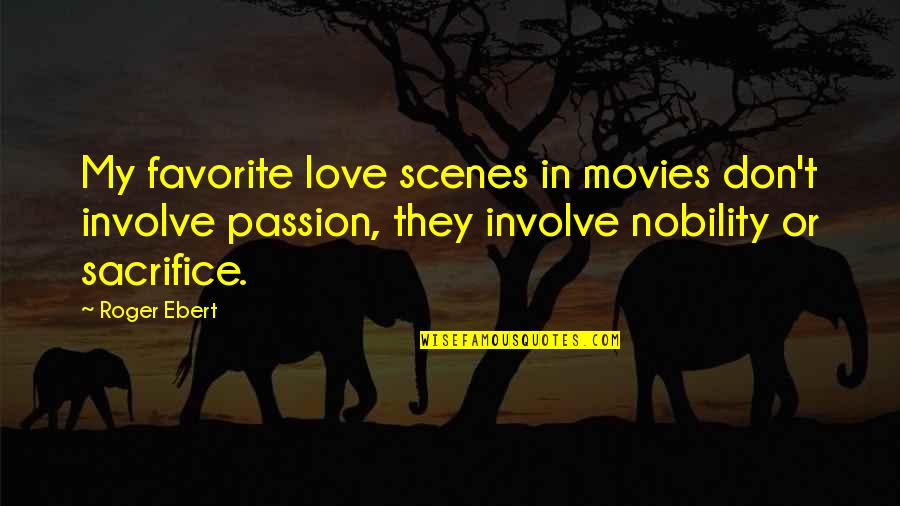 My favorite love scenes in movies don't involve passion, they involve nobility or sacrifice. —
Roger Ebert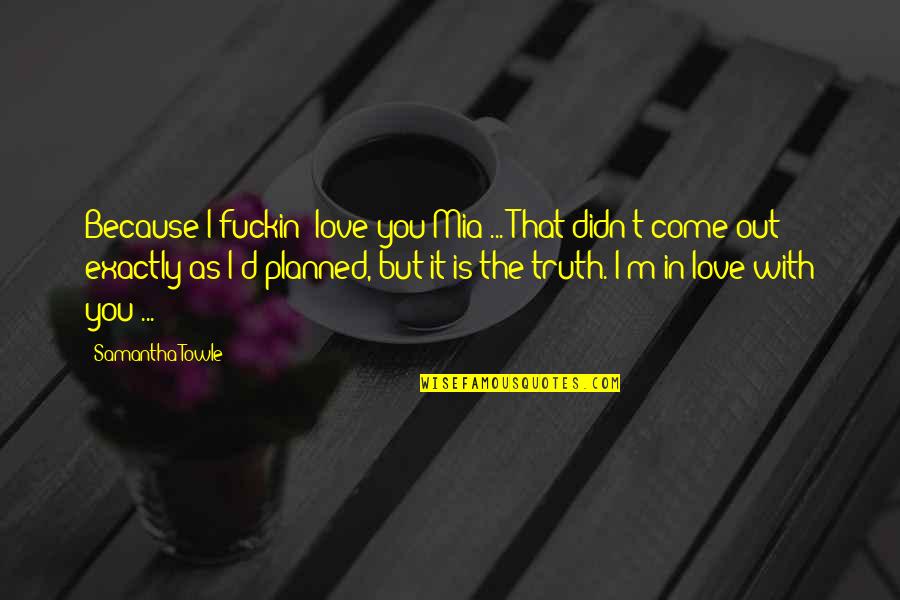 Because I fuckin' love you Mia ...
That didn't come out exactly as I'd planned, but it is the truth. I'm in love with you ... —
Samantha Towle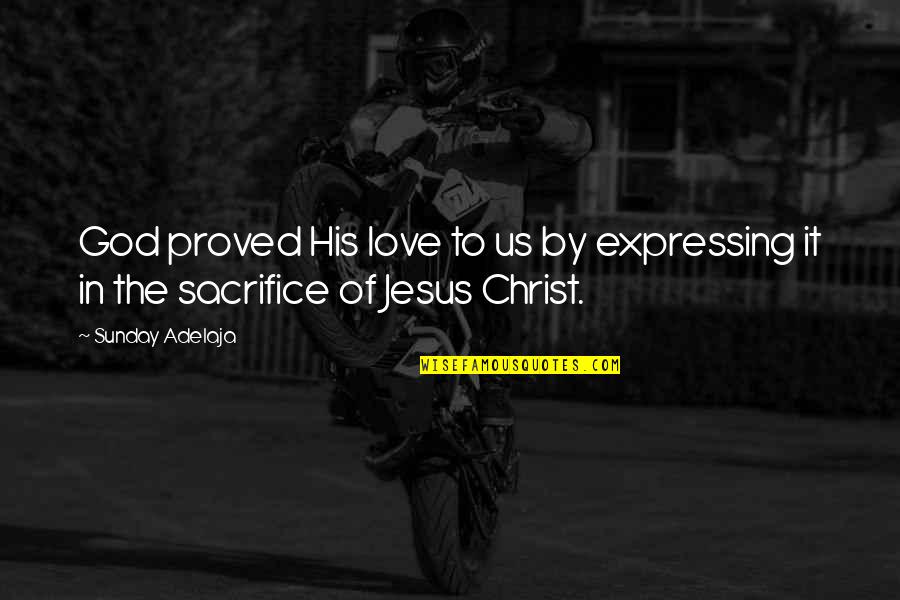 God proved His love to us by expressing it in the sacrifice of Jesus Christ. —
Sunday Adelaja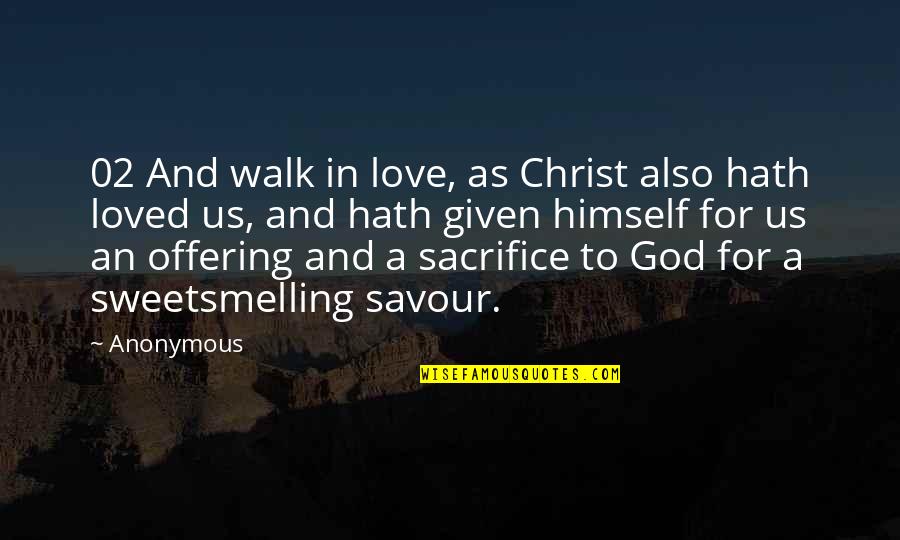 02 And walk in love, as Christ also hath loved us, and hath given himself for us an offering and a sacrifice to God for a sweetsmelling savour. —
Anonymous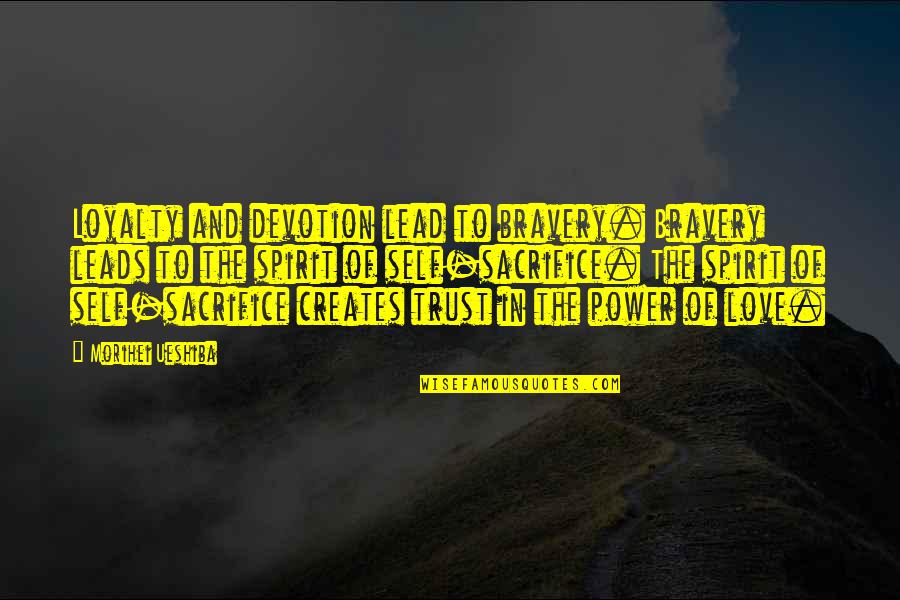 Loyalty and devotion lead to bravery. Bravery leads to the spirit of self-sacrifice. The spirit of self-sacrifice creates trust in the power of love. —
Morihei Ueshiba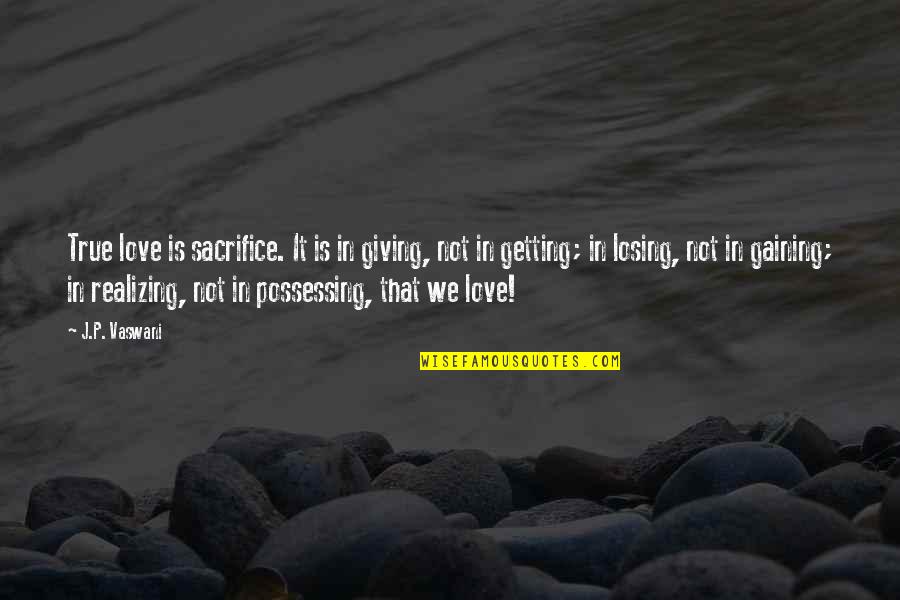 True love is sacrifice. It is in giving, not in getting; in losing, not in gaining; in realizing, not in possessing, that we love! —
J.P. Vaswani