Rooted In Love Quotes
Collection of top 29 famous quotes about Rooted In Love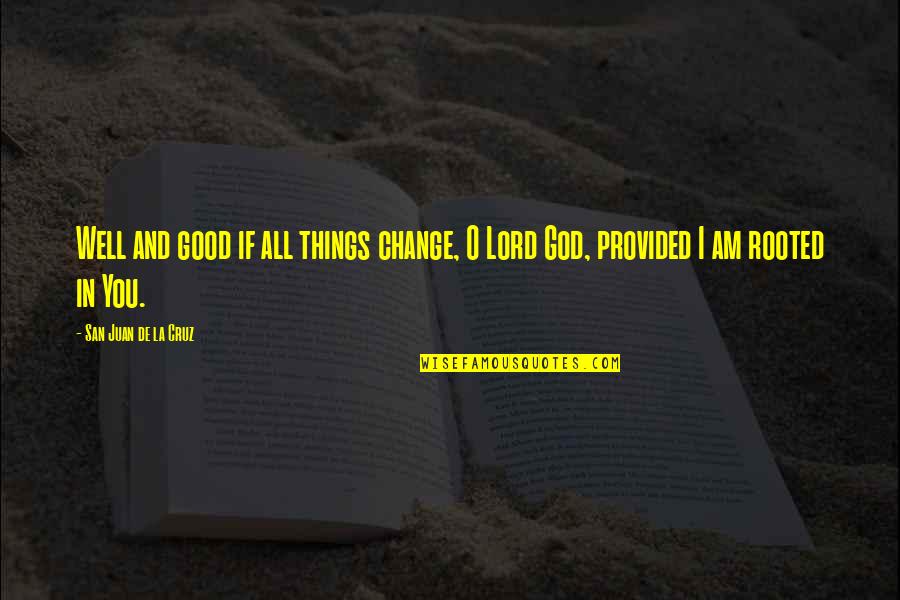 Well and good if all things change, O Lord God, provided I am rooted in You.
—
San Juan De La Cruz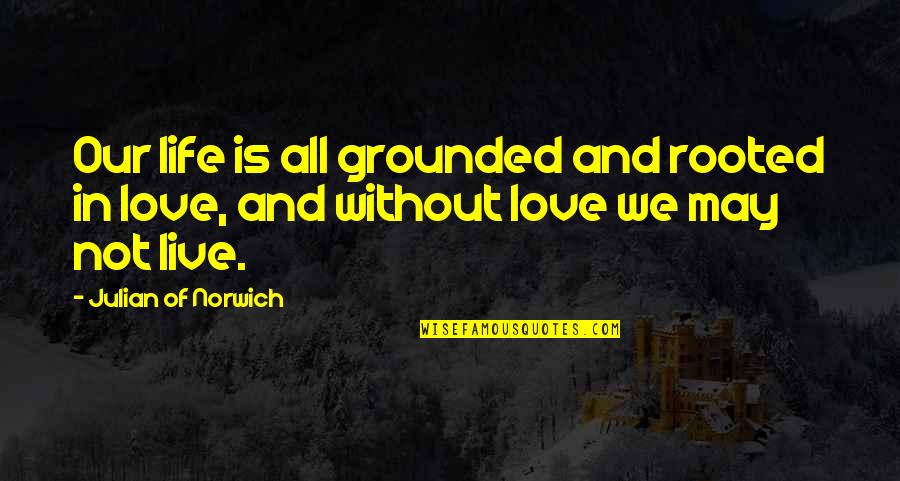 Our life is all grounded and rooted in love, and without love we may not live.
—
Julian Of Norwich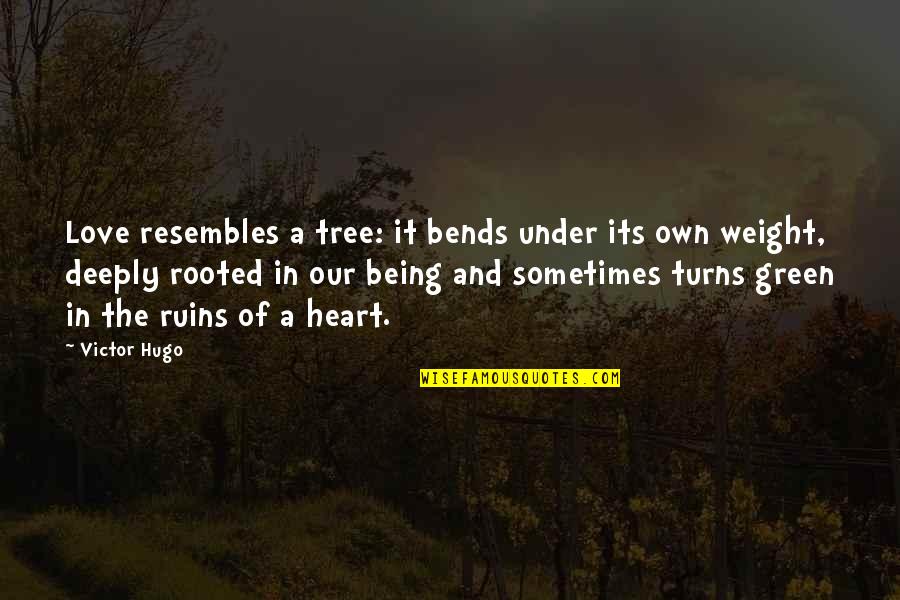 Love resembles a tree: it bends under its own weight, deeply rooted in our being and sometimes turns green in the ruins of a heart.
—
Victor Hugo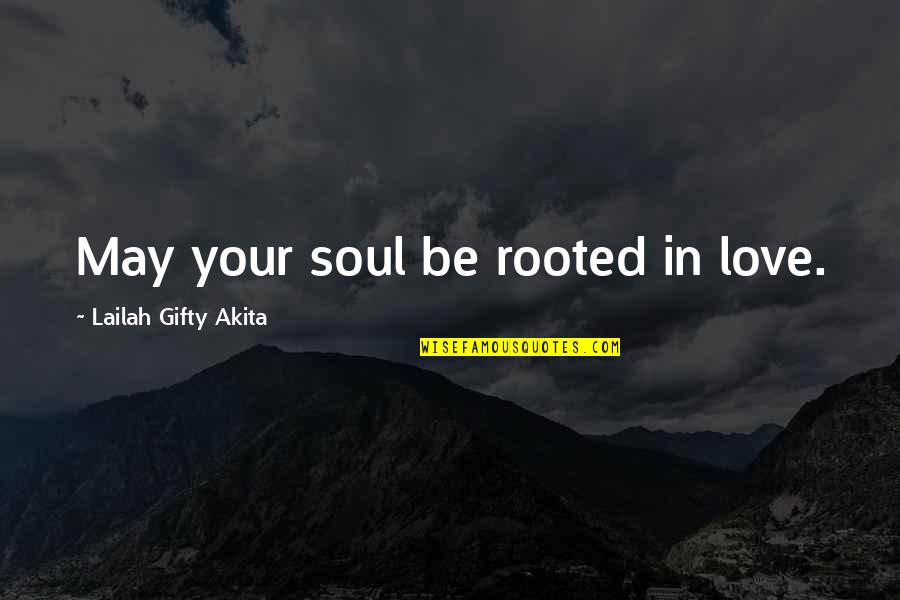 May your soul be rooted in love.
—
Lailah Gifty Akita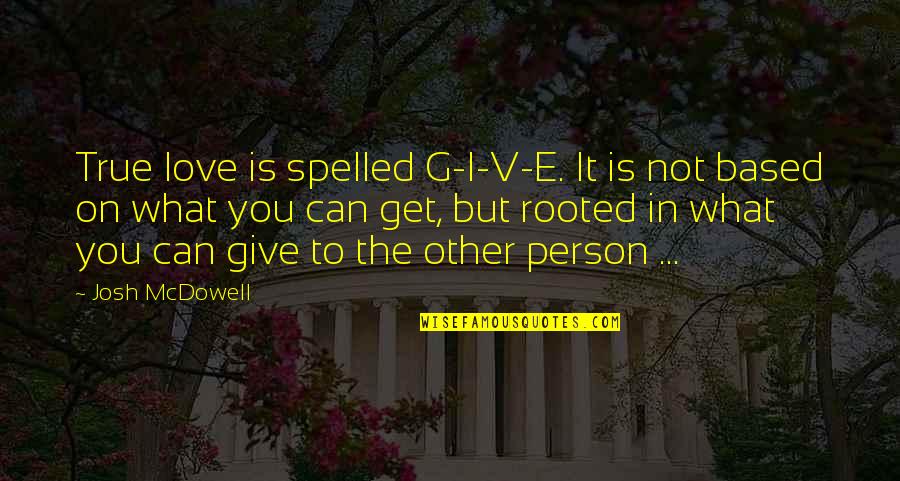 True love is spelled G-I-V-E. It is not based on what you can get, but rooted in what you can give to the other person ...
—
Josh McDowell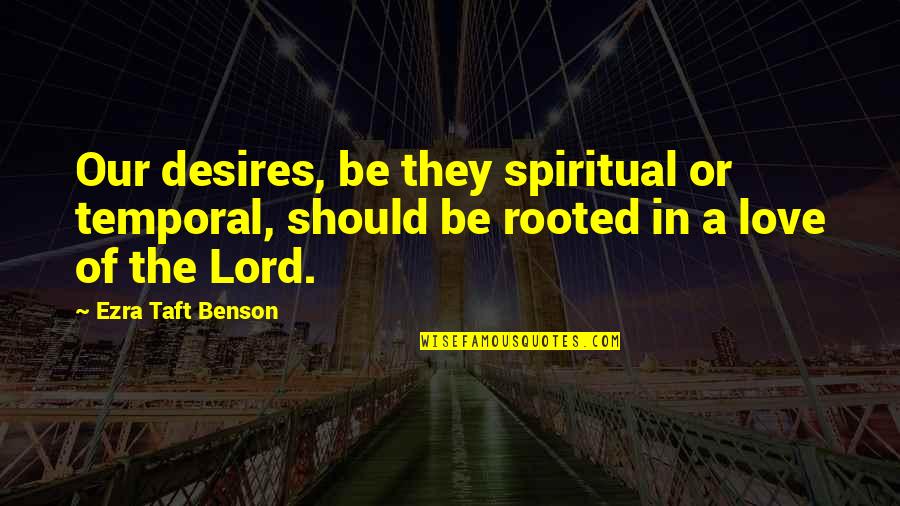 Our desires, be they spiritual or temporal, should be rooted in a love of the Lord.
—
Ezra Taft Benson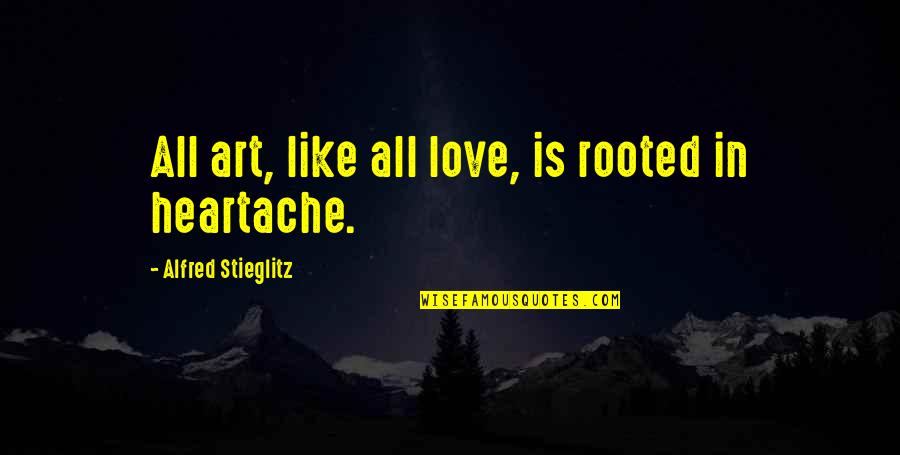 All art, like all love, is rooted in heartache.
—
Alfred Stieglitz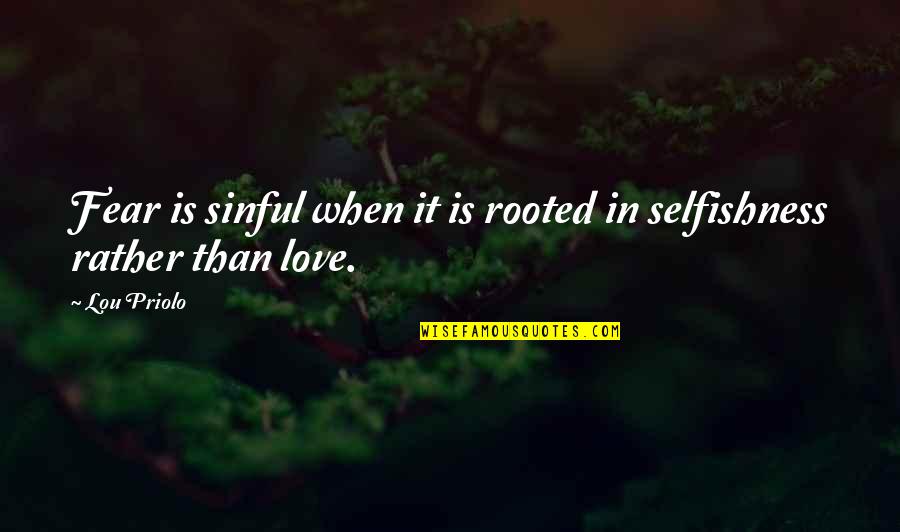 Fear is sinful when it is rooted in selfishness rather than love.
—
Lou Priolo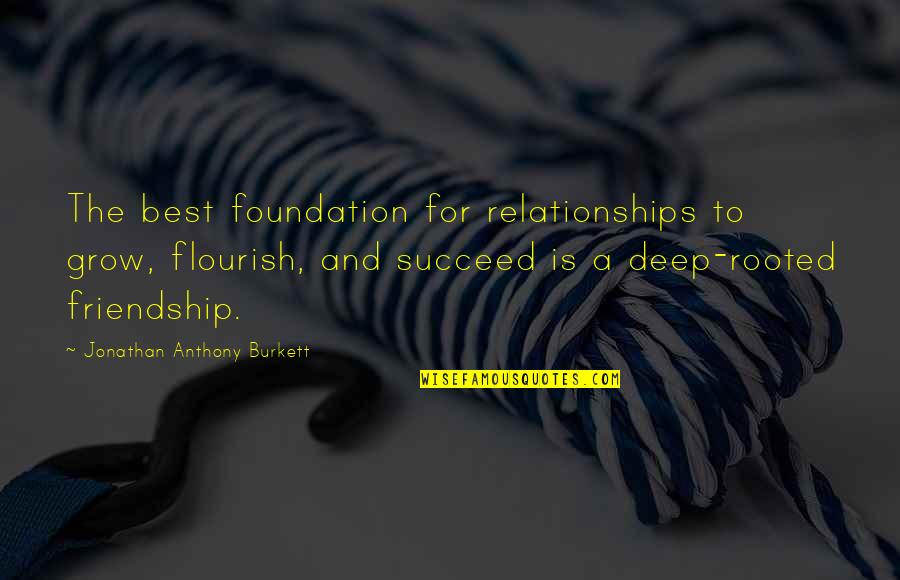 The best foundation for relationships to grow, flourish, and succeed is a deep-rooted friendship. —
Jonathan Anthony Burkett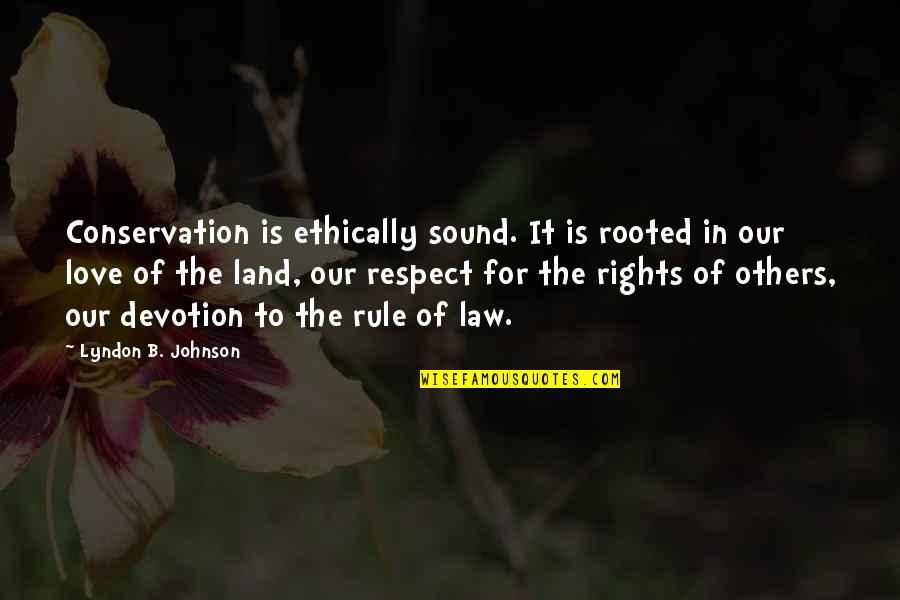 Conservation is ethically sound. It is rooted in our love of the land, our respect for the rights of others, our devotion to the rule of law. —
Lyndon B. Johnson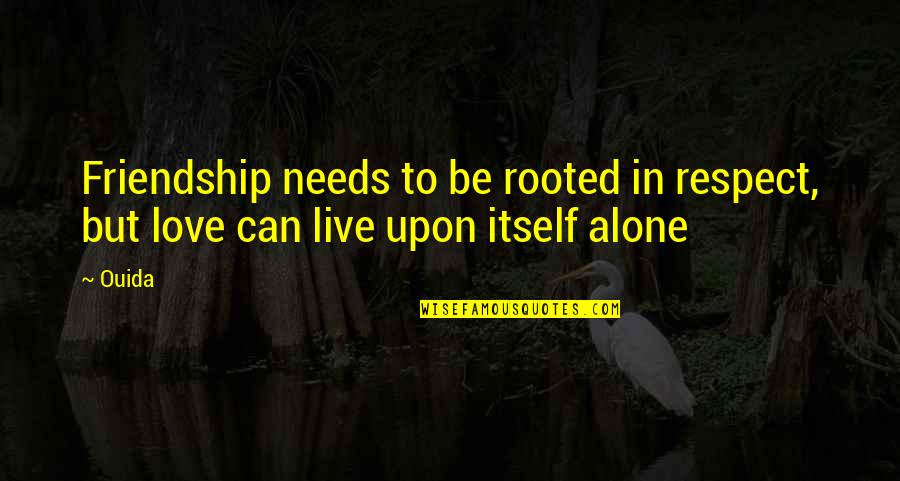 Friendship needs to be rooted in respect, but love can live upon itself alone —
Ouida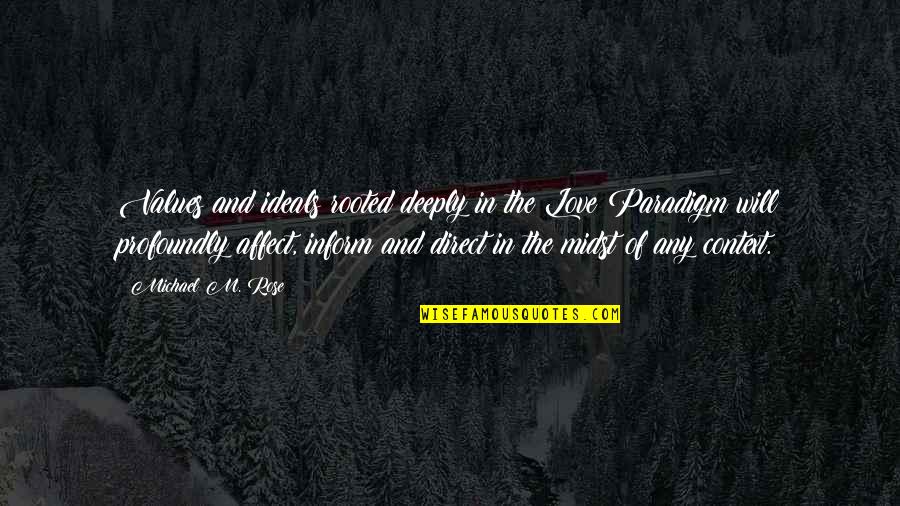 Values and ideals rooted deeply in the Love Paradigm will profoundly affect, inform and direct in the midst of any context. —
Michael M. Rose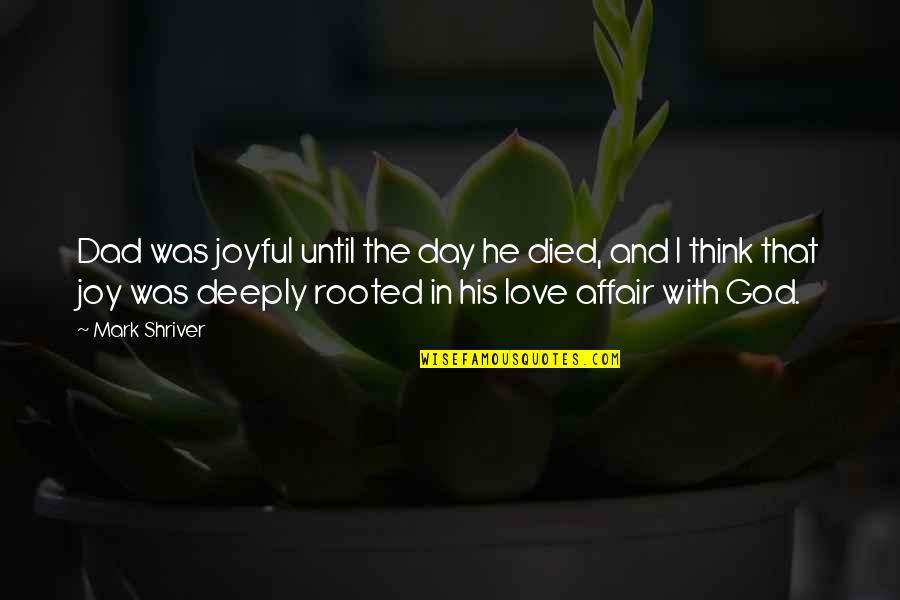 Dad was joyful until the day he died, and I think that joy was deeply rooted in his love affair with God. —
Mark Shriver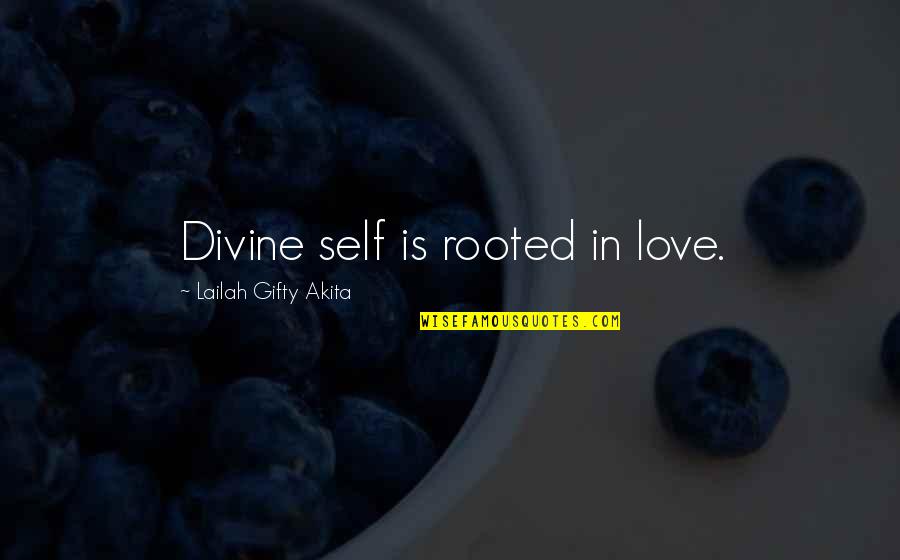 Divine self is
rooted in love
. —
Lailah Gifty Akita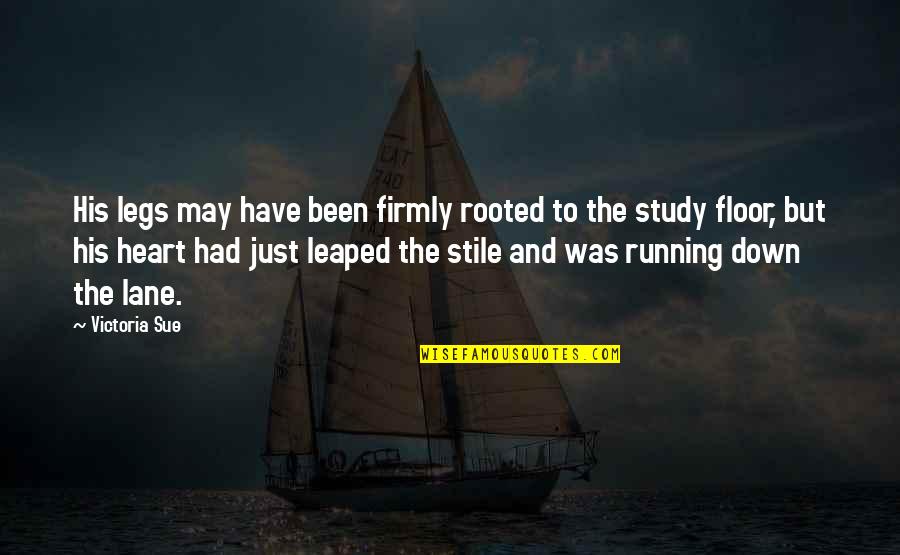 His legs may have been firmly rooted to the study floor, but his heart had just leaped the stile and was running down the lane. —
Victoria Sue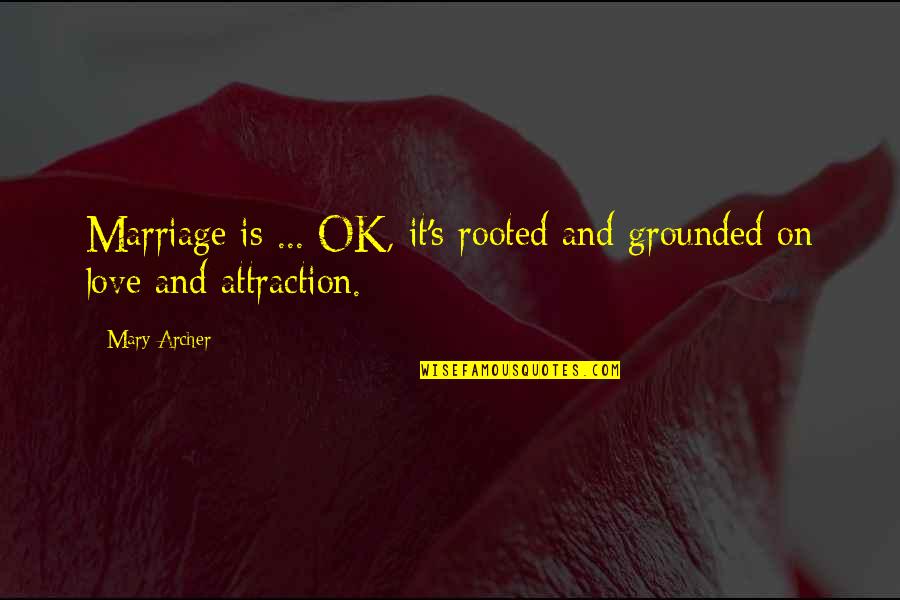 Marriage is ... OK, it's rooted and grounded on love and attraction. —
Mary Archer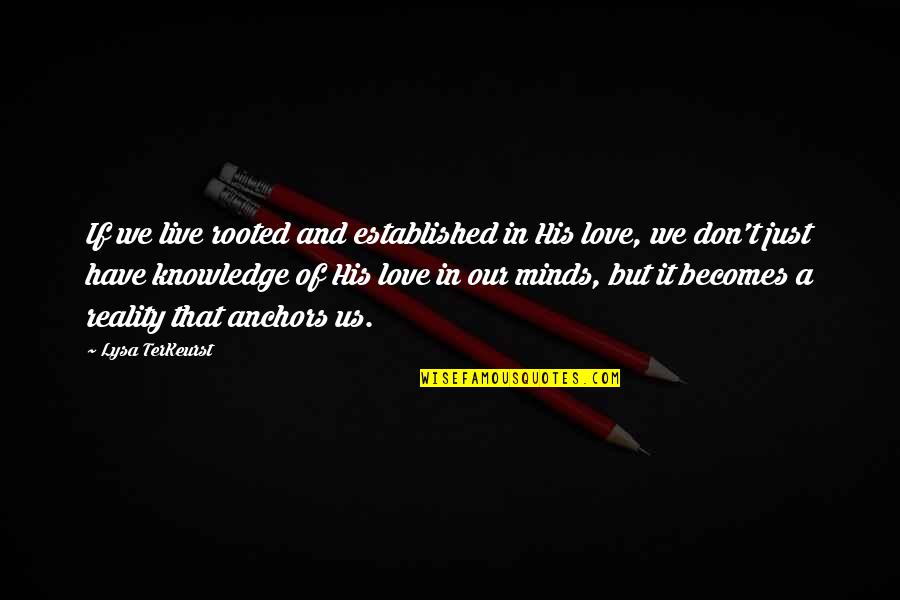 If we live rooted and established in His love, we don't just have knowledge of His love in our minds, but it becomes a reality that anchors us. —
Lysa TerKeurst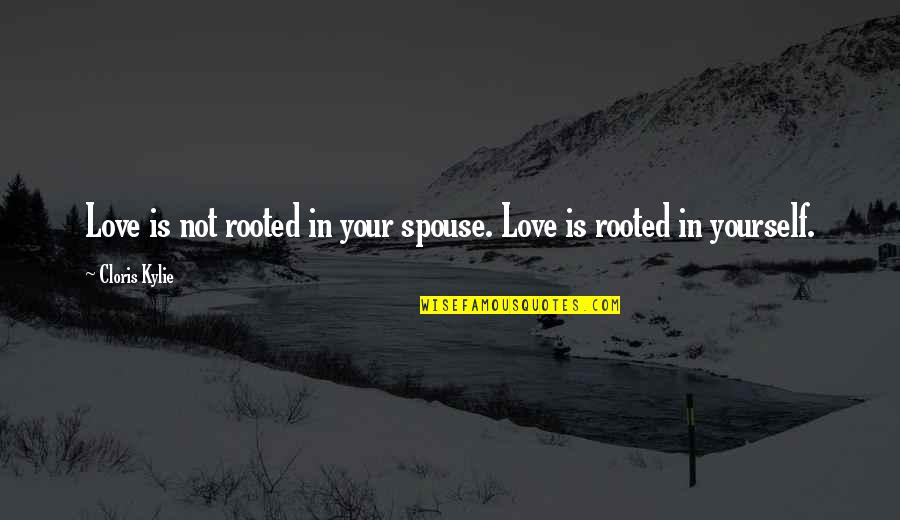 Love is not rooted in your spouse. Love is rooted in yourself. —
Cloris Kylie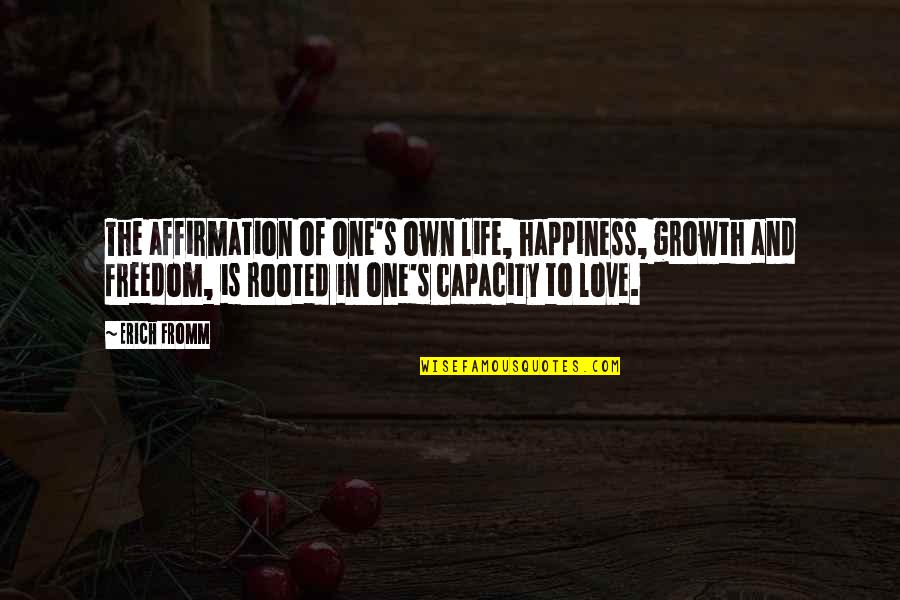 The affirmation of one's own life, happiness, growth and freedom, is rooted in one's capacity to love. —
Erich Fromm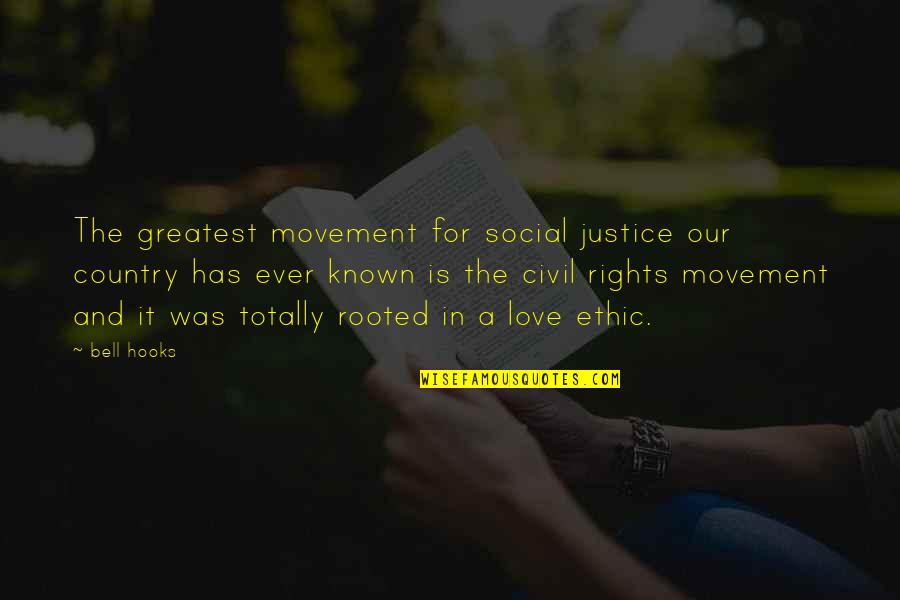 The greatest movement for social justice our country has ever known is the civil rights movement and it was totally rooted in a love ethic. —
Bell Hooks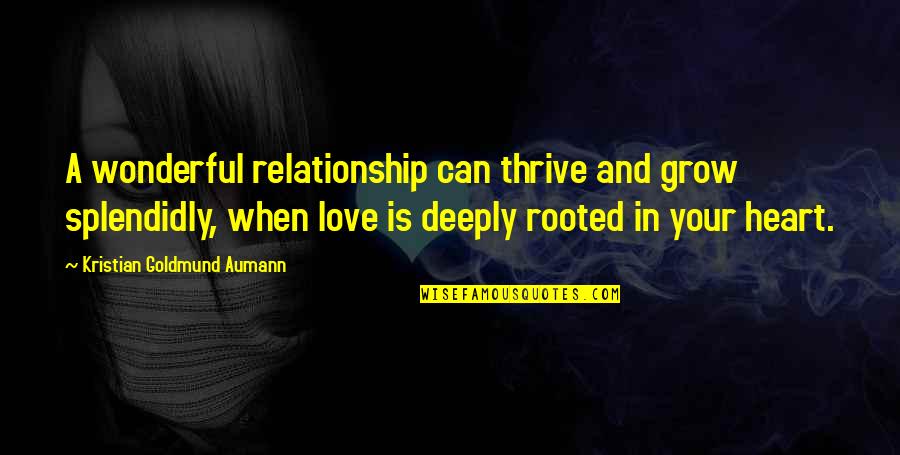 A wonderful relationship can thrive and grow splendidly, when love is deeply rooted in your heart. —
Kristian Goldmund Aumann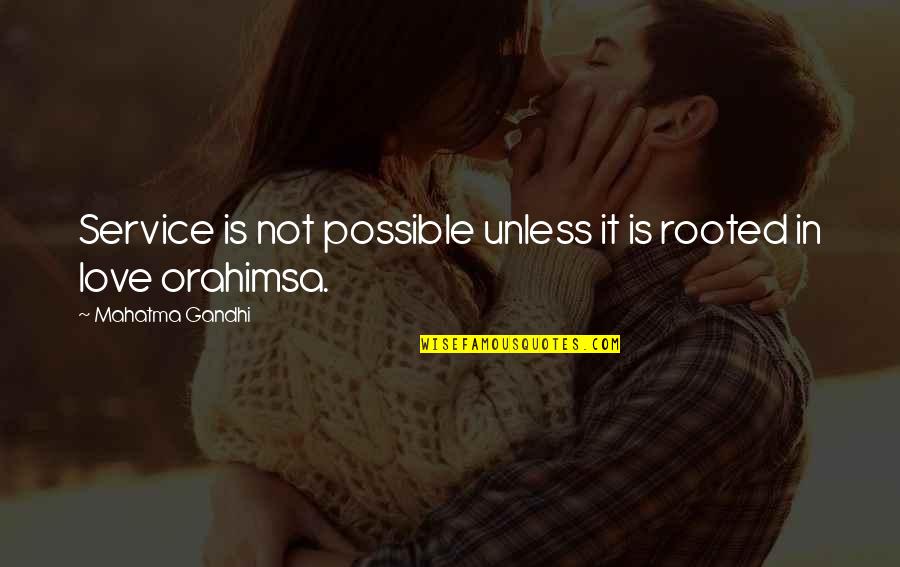 Service is not possible unless it is
rooted in love
orahimsa. —
Mahatma Gandhi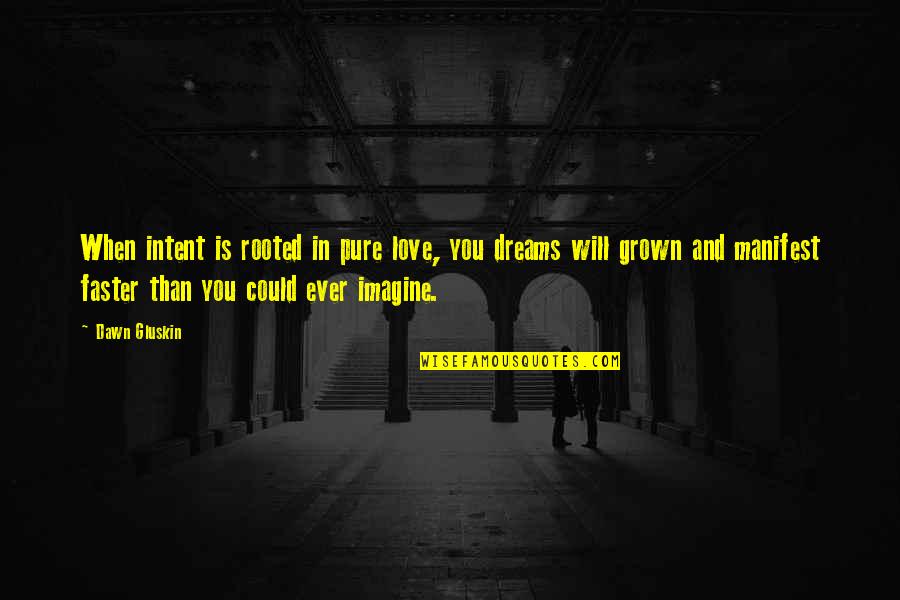 When intent is rooted in pure love, you dreams will grown and manifest faster than you could ever imagine. —
Dawn Gluskin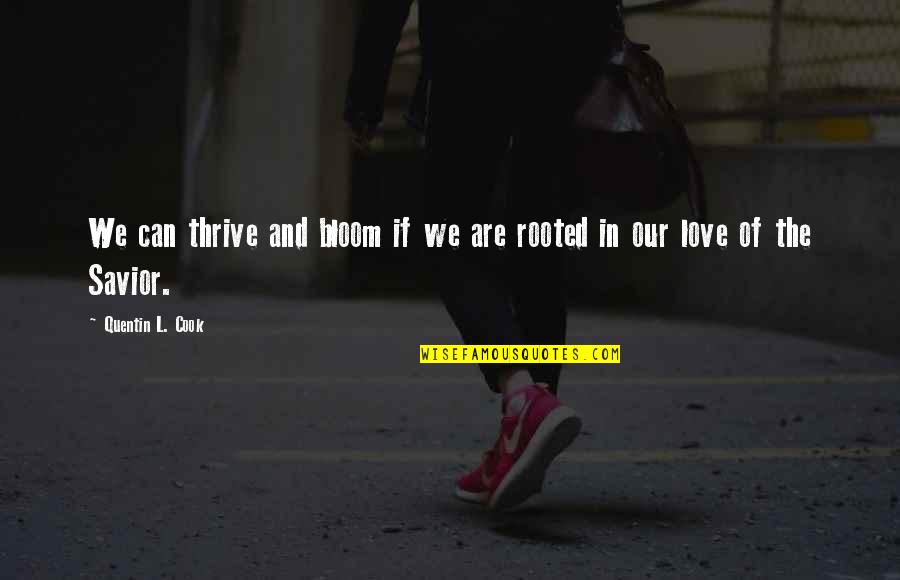 We can thrive and bloom if we are rooted in our love of the Savior. —
Quentin L. Cook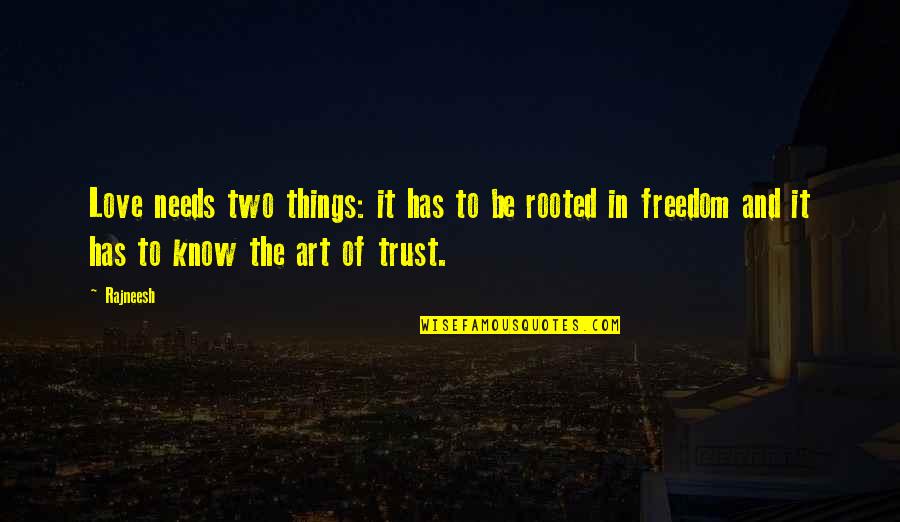 Love needs two things: it has to be rooted in freedom and it has to know the art of trust. —
Rajneesh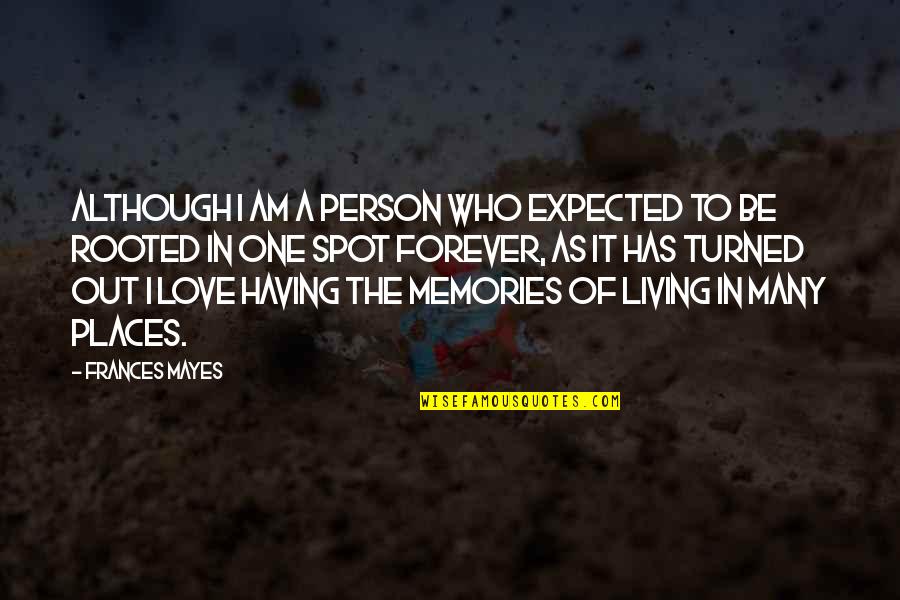 Although I am a person who expected to be rooted in one spot forever, as it has turned out I love having the memories of living in many places. —
Frances Mayes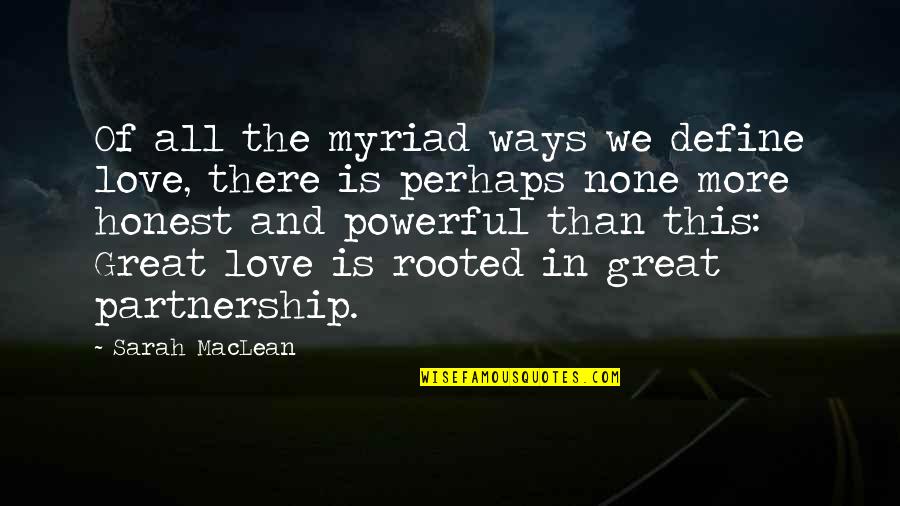 Of all the myriad ways we define love, there is perhaps none more honest and powerful than this: Great love is rooted in great partnership. —
Sarah MacLean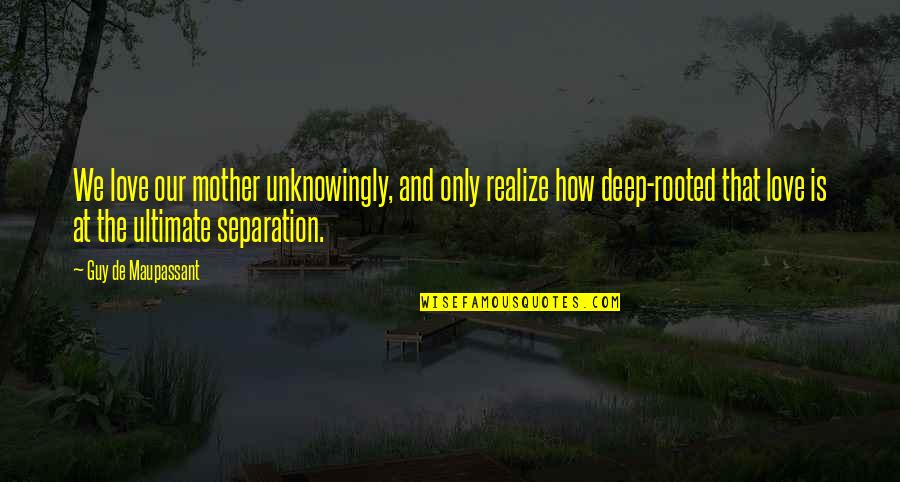 We love our mother unknowingly, and only realize how deep-rooted that love is at the ultimate separation. —
Guy De Maupassant