Righteousness By Faith Quotes
Collection of top 24 famous quotes about Righteousness By Faith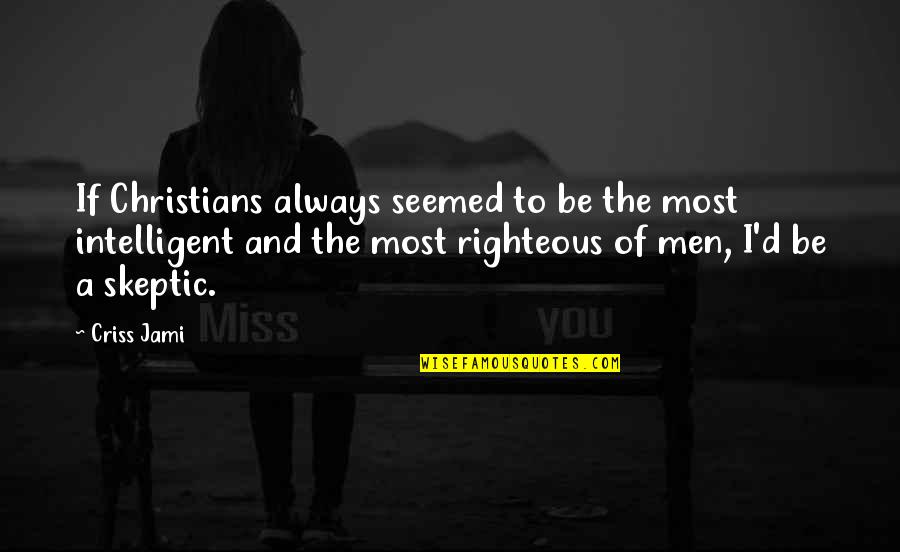 If Christians always seemed to be the most intelligent and the most righteous of men, I'd be a skeptic.
—
Criss Jami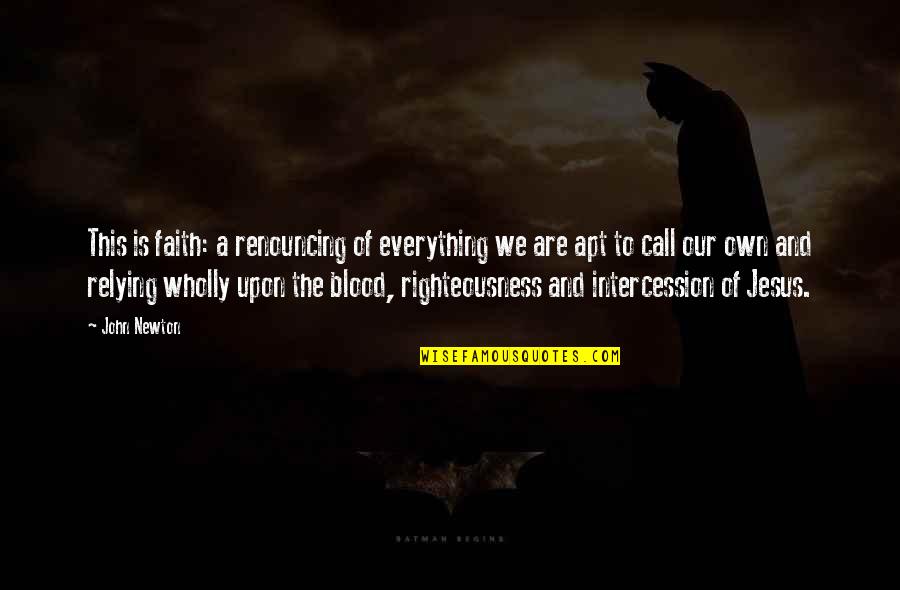 This is faith: a renouncing of everything we are apt to call our own and relying wholly upon the blood, righteousness and intercession of Jesus.
—
John Newton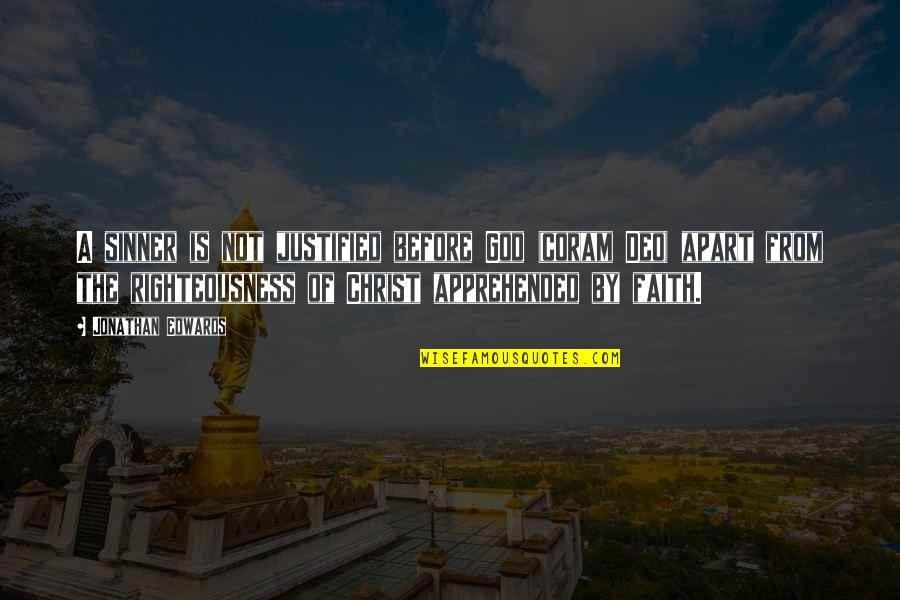 A sinner is not justified before God (coram Deo) apart from the righteousness of Christ apprehended by faith.
—
Jonathan Edwards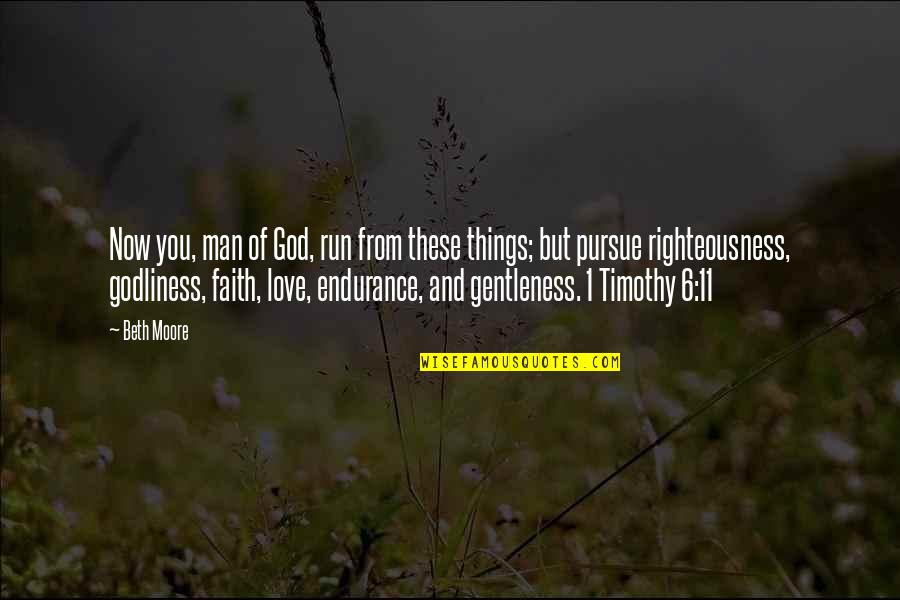 Now you, man of God, run from these things; but pursue righteousness, godliness, faith, love, endurance, and gentleness. 1 Timothy 6:11
—
Beth Moore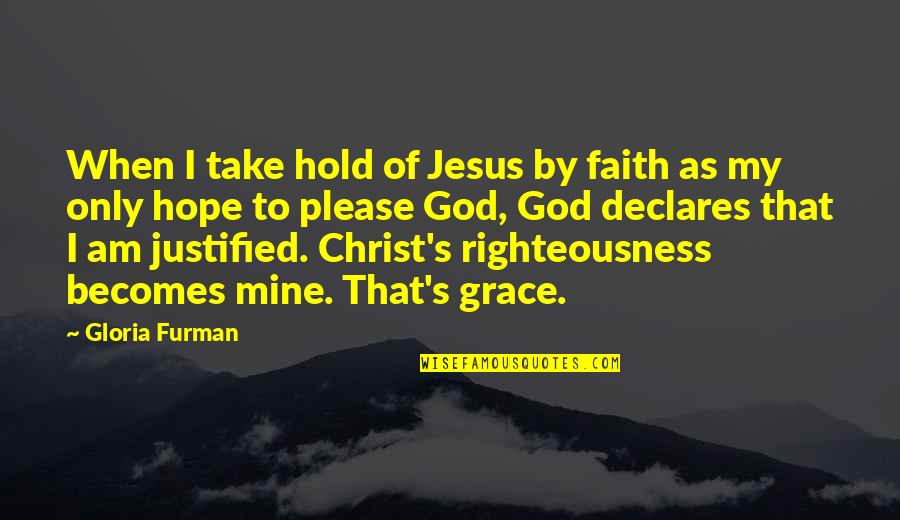 When I take hold of Jesus by faith as my only hope to please God, God declares that I am justified. Christ's righteousness becomes mine. That's grace.
—
Gloria Furman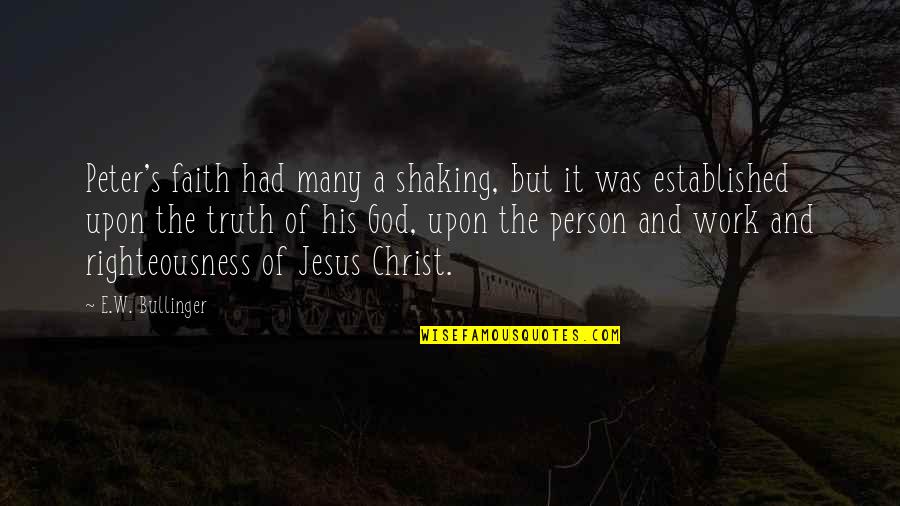 Peter's faith had many a shaking, but it was established upon the truth of his God, upon the person and work and righteousness of Jesus Christ.
—
E.W. Bullinger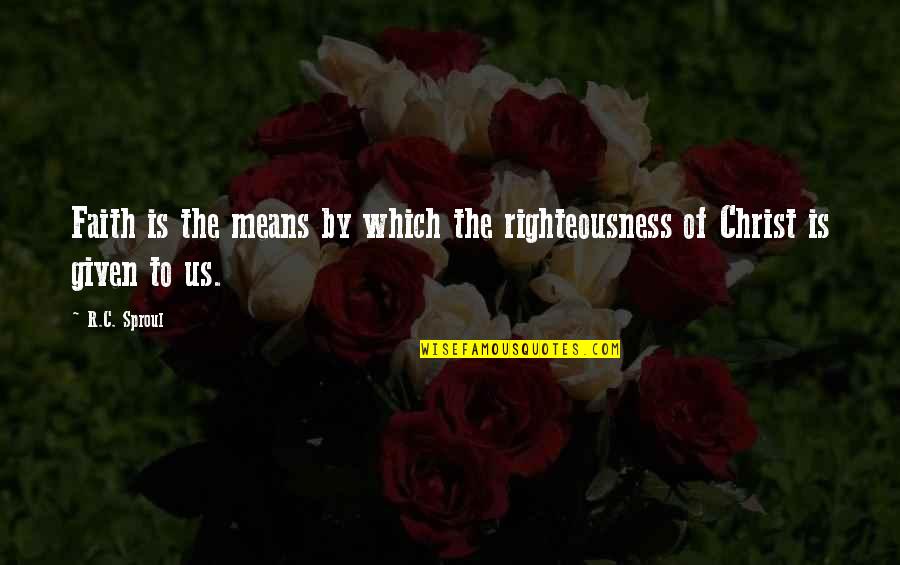 Faith is the means by which the righteousness of Christ is given to us.
—
R.C. Sproul
Peace is a place of unhindered enjoyment of friendship beyond guilt, suspicion, blame of inferiority
—
Francois Du Toit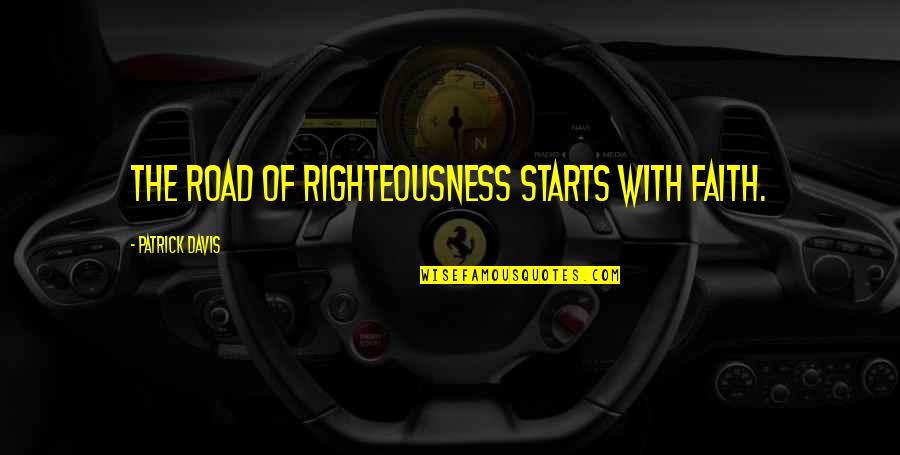 The road of righteousness starts with faith.
—
Patrick Davis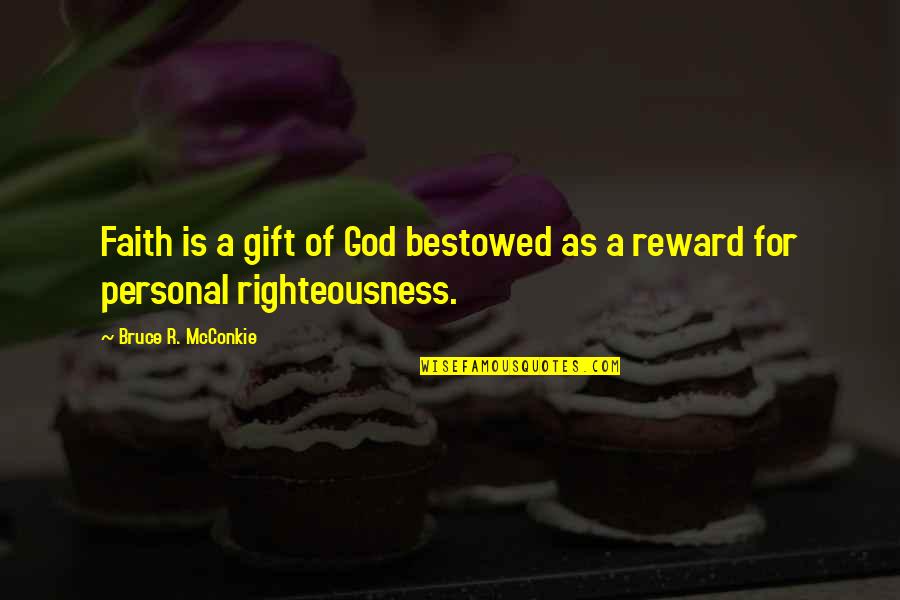 Faith is a gift of God bestowed as a reward for personal righteousness. —
Bruce R. McConkie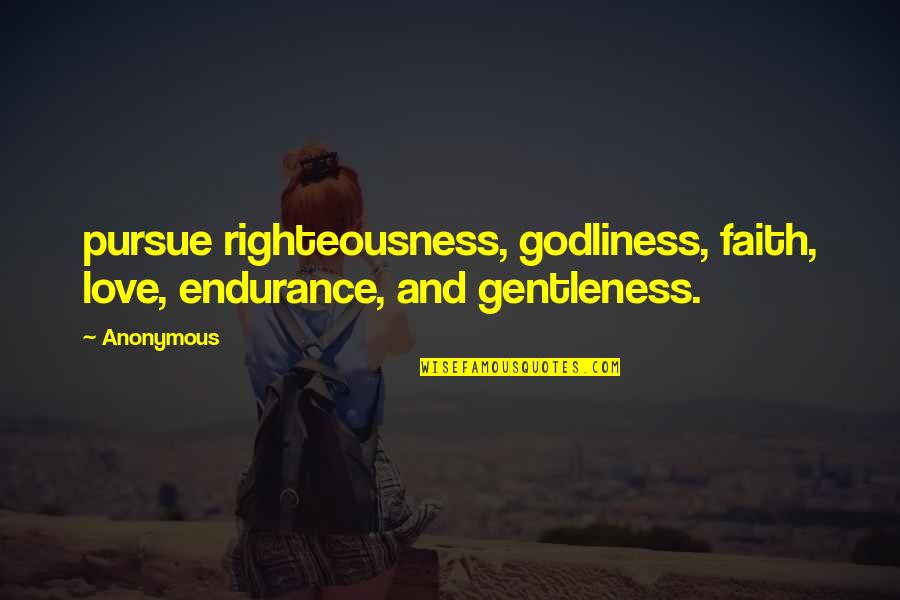 pursue righteousness, godliness, faith, love, endurance, and gentleness. —
Anonymous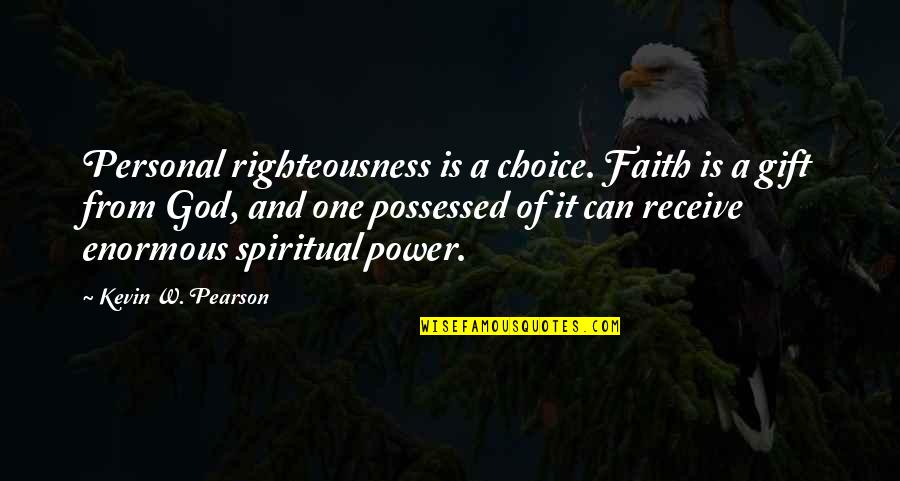 Personal righteousness is a choice. Faith is a gift from God, and one possessed of it can receive enormous spiritual power. —
Kevin W. Pearson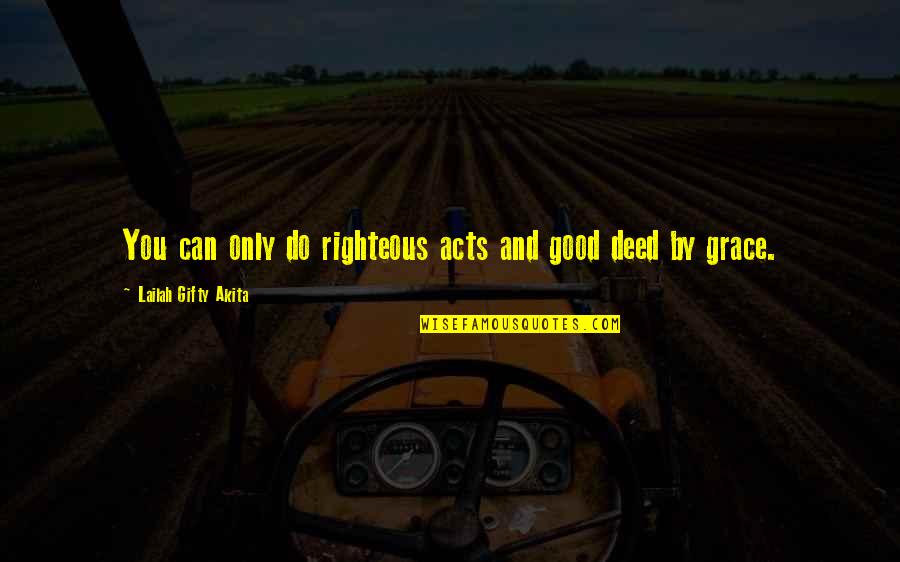 You can only do righteous acts and good deed by grace. —
Lailah Gifty Akita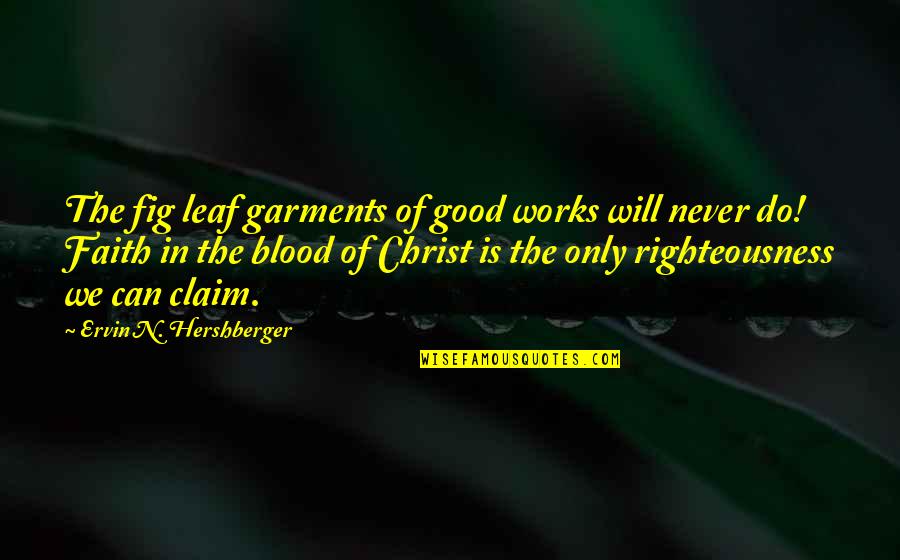 The fig leaf garments of good works will never do! Faith in the blood of Christ is the only righteousness we can claim. —
Ervin N. Hershberger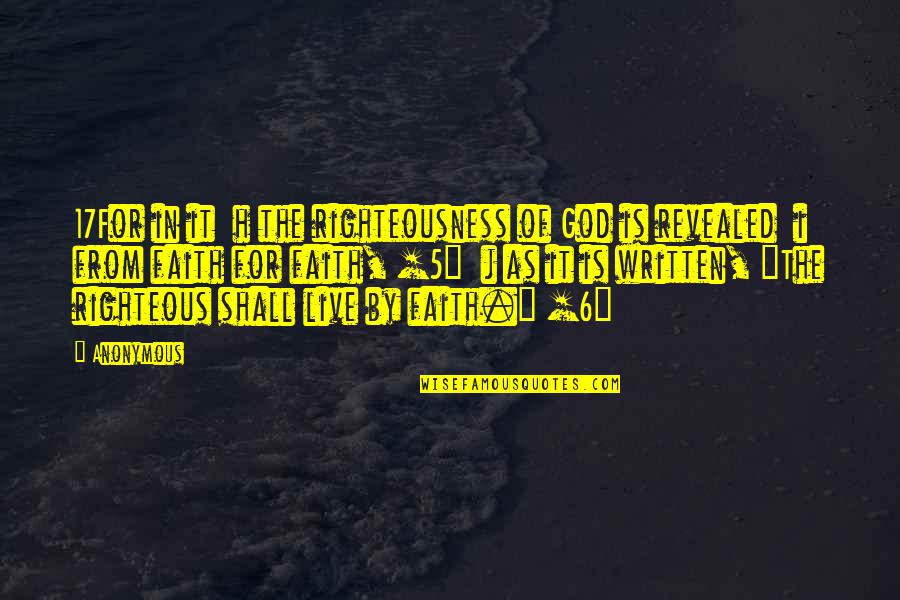 17For in it h the righteousness of God is revealed i from faith for faith, [5] j as it is written, "The righteous shall live by faith." [6] —
Anonymous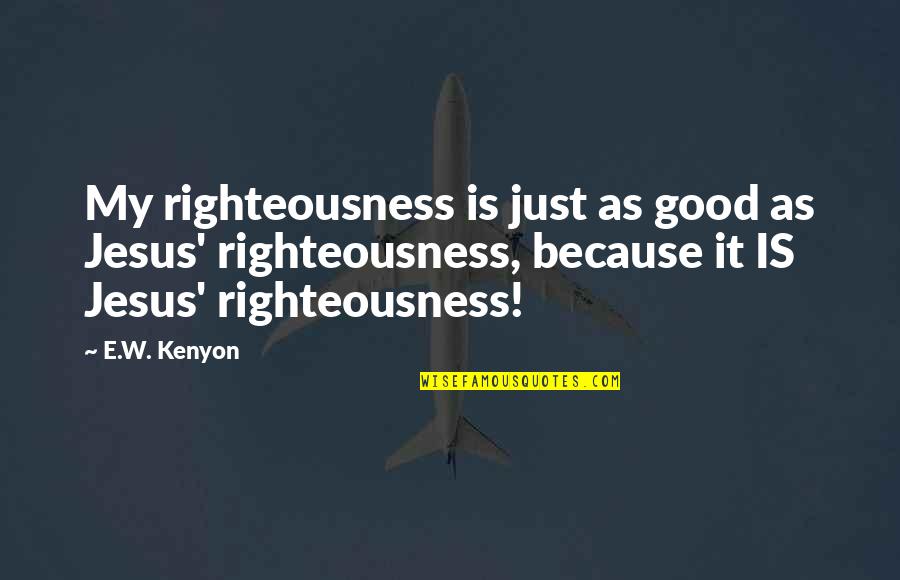 My righteousness is just as good as Jesus' righteousness, because it IS Jesus' righteousness! —
E.W. Kenyon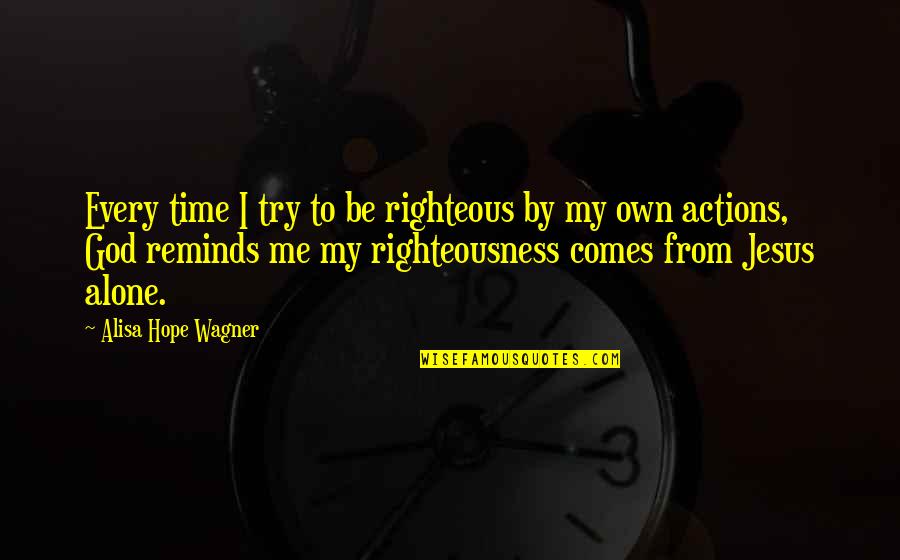 Every time I try to be righteous by my own actions, God reminds me my righteousness comes from Jesus alone. —
Alisa Hope Wagner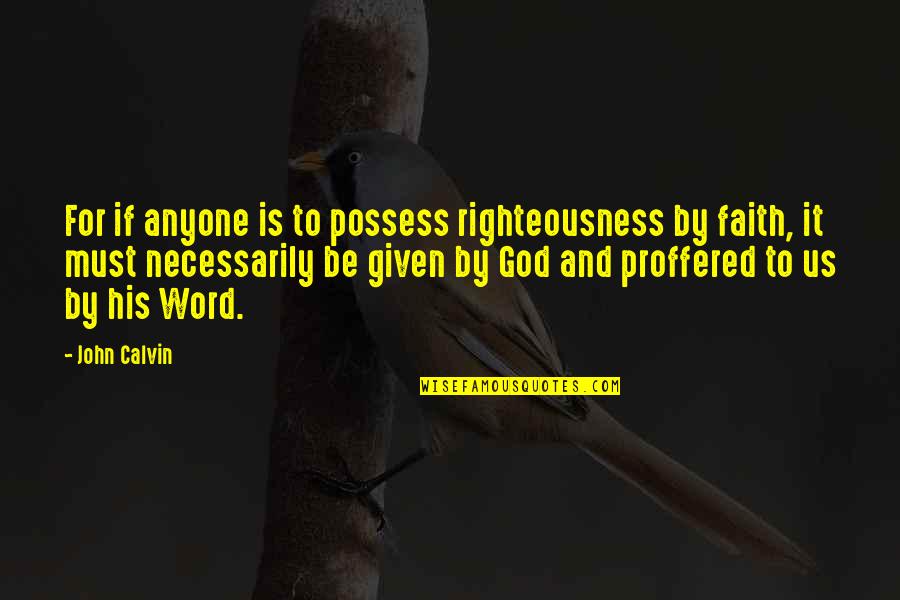 For if anyone is to possess
righteousness by faith
, it must necessarily be given by God and proffered to us by his Word. —
John Calvin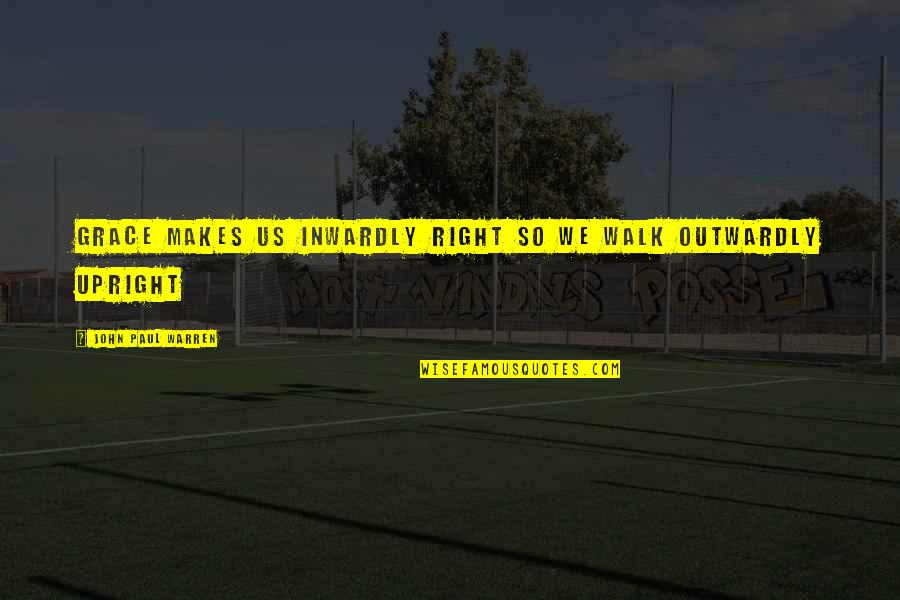 Grace makes us inwardly RIGHT so we walk outwardly UPRIGHT —
John Paul Warren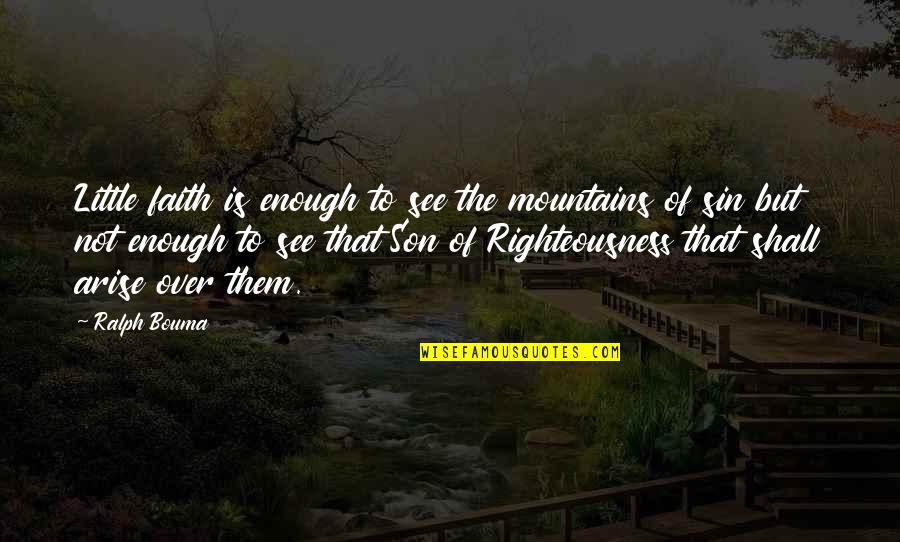 Little faith is enough to see the mountains of sin but not enough to see that Son of Righteousness that shall arise over them. —
Ralph Bouma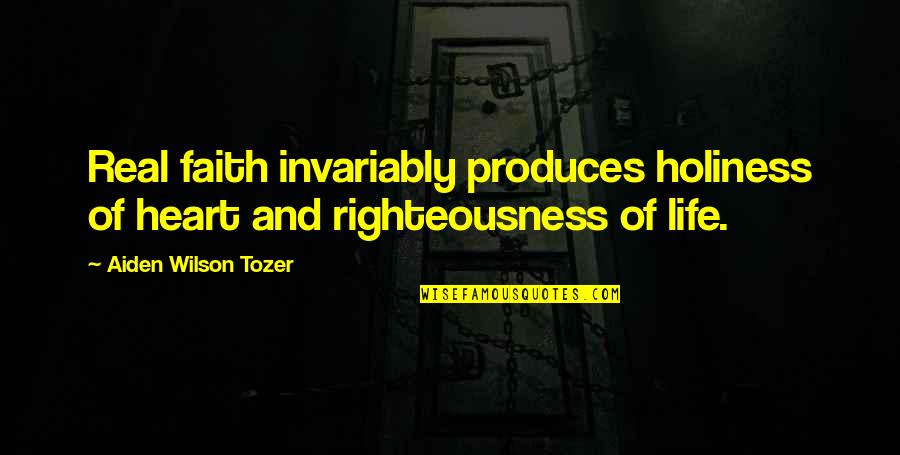 Real faith invariably produces holiness of heart and righteousness of life. —
Aiden Wilson Tozer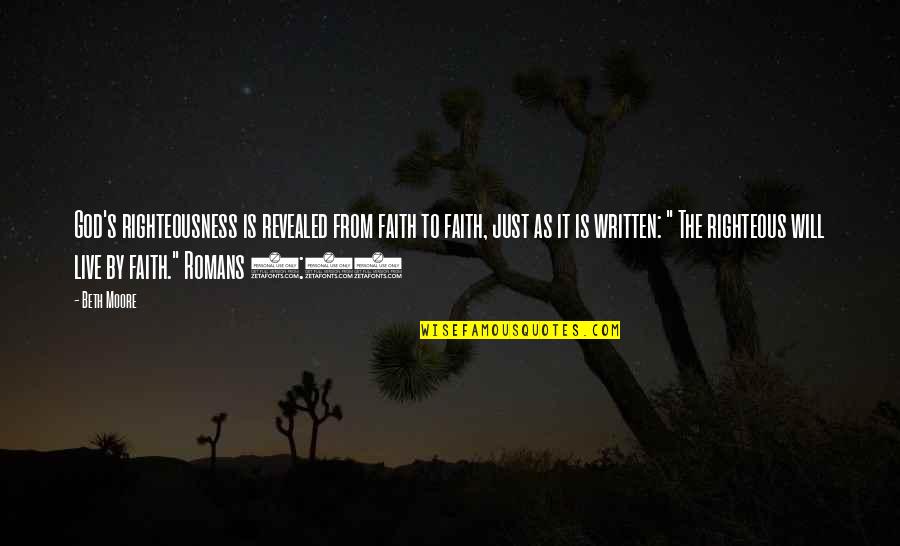 God's righteousness is revealed from faith to faith, just as it is written: " The righteous will live by faith." Romans 1:17 —
Beth Moore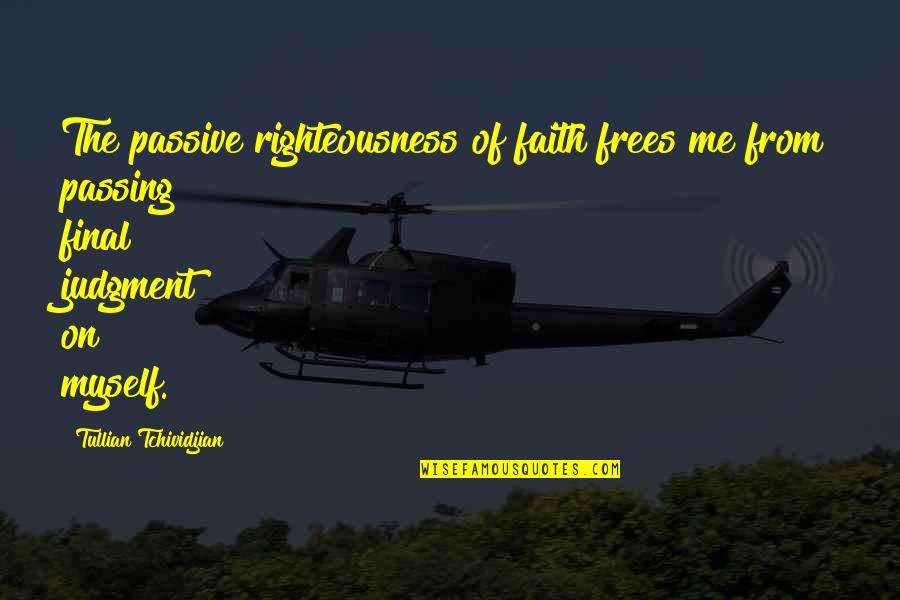 The passive righteousness of faith frees me from passing final judgment on myself. —
Tullian Tchividjian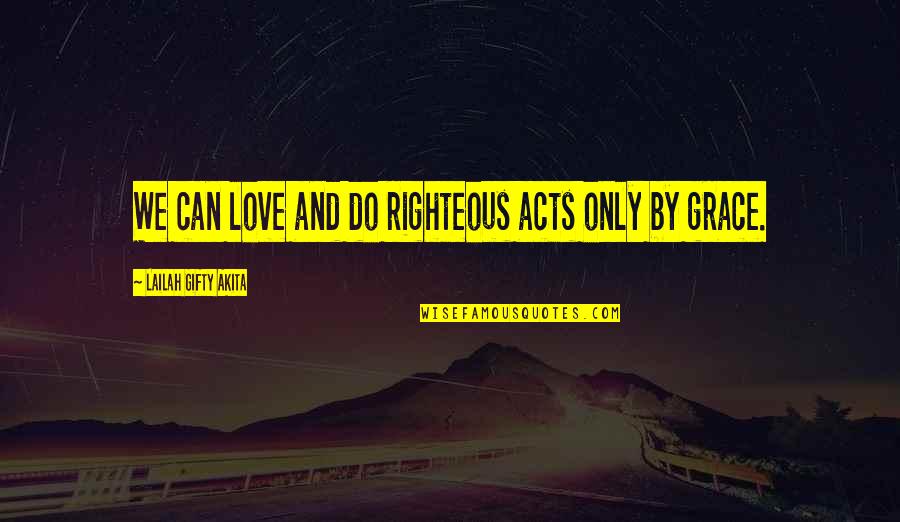 We can love and do righteous acts only by grace. —
Lailah Gifty Akita