Right To Speak Quotes
Collection of top 58 famous quotes about Right To Speak
Right To Speak Quotes & Sayings
Happy to read and share the best inspirational Right To Speak quotes, sayings and quotations on Wise Famous Quotes.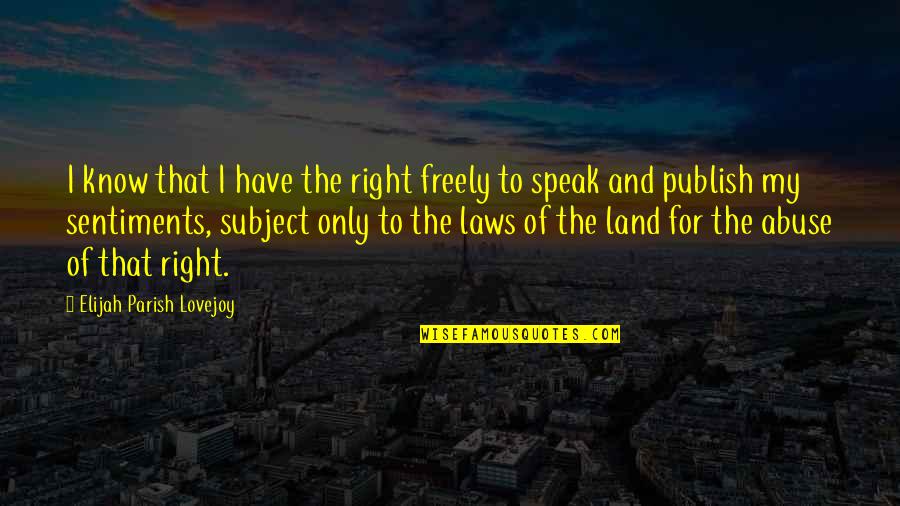 I know that I have the right freely to speak and publish my sentiments, subject only to the laws of the land for the abuse of that right.
—
Elijah Parish Lovejoy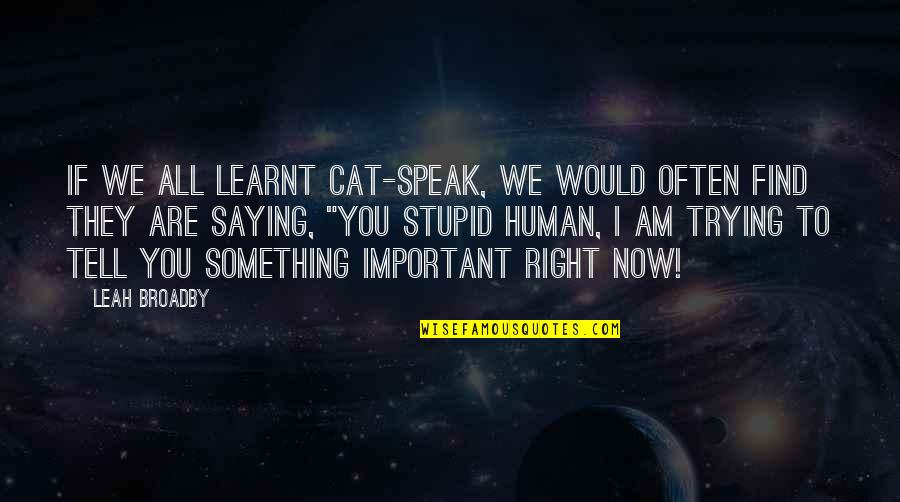 If we all learnt cat-speak, we would often find they are saying, "You stupid human, I am trying to tell you something important right now!
—
Leah Broadby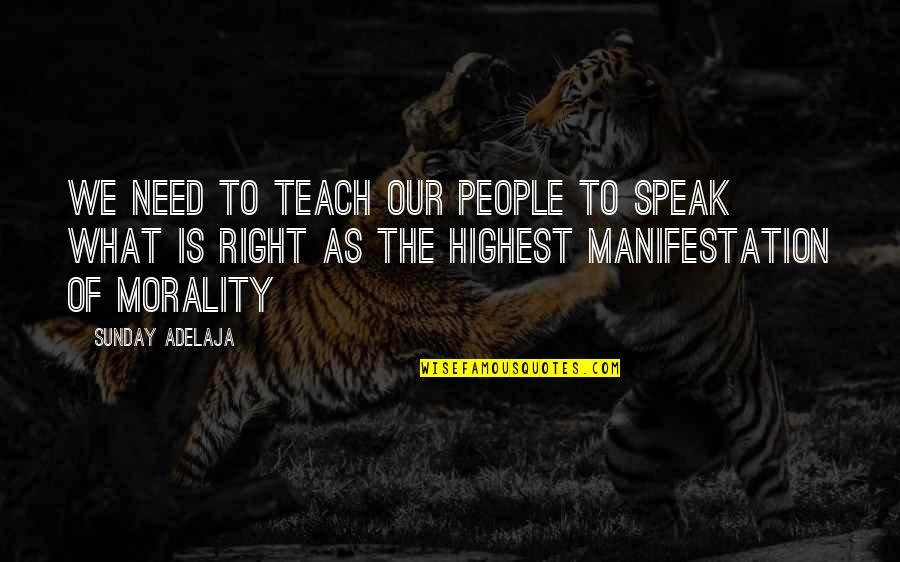 We need to teach our people to speak what is right as the highest manifestation of morality
—
Sunday Adelaja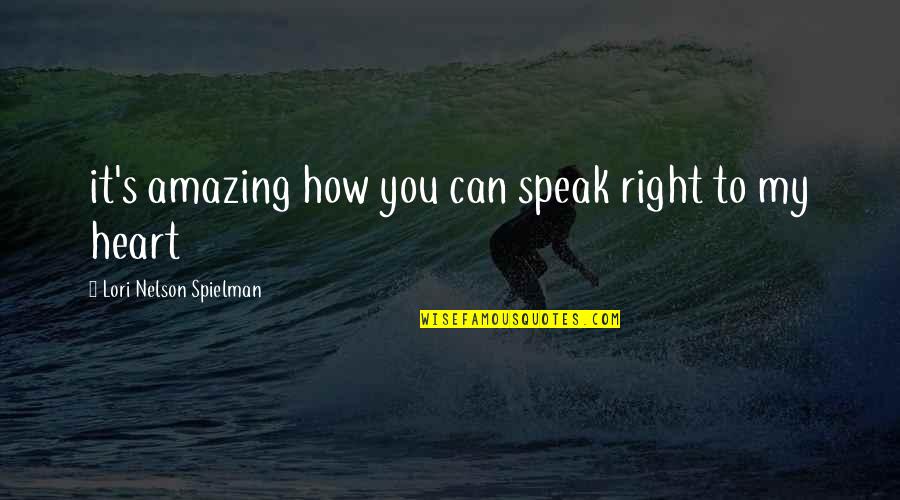 it's amazing how you can speak right to my heart
—
Lori Nelson Spielman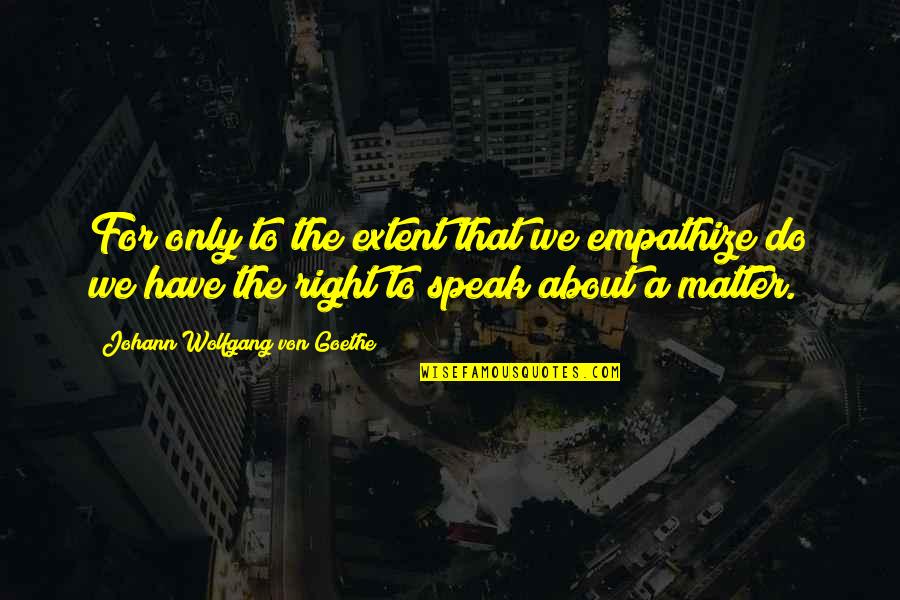 For only to the extent that we empathize do we have the right to speak about a matter.
—
Johann Wolfgang Von Goethe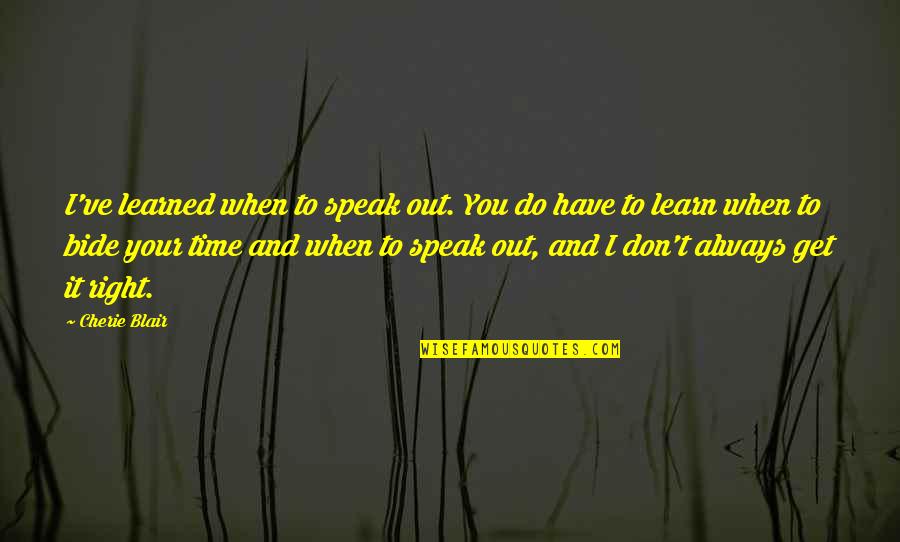 I've learned when to speak out. You do have to learn when to bide your time and when to speak out, and I don't always get it right.
—
Cherie Blair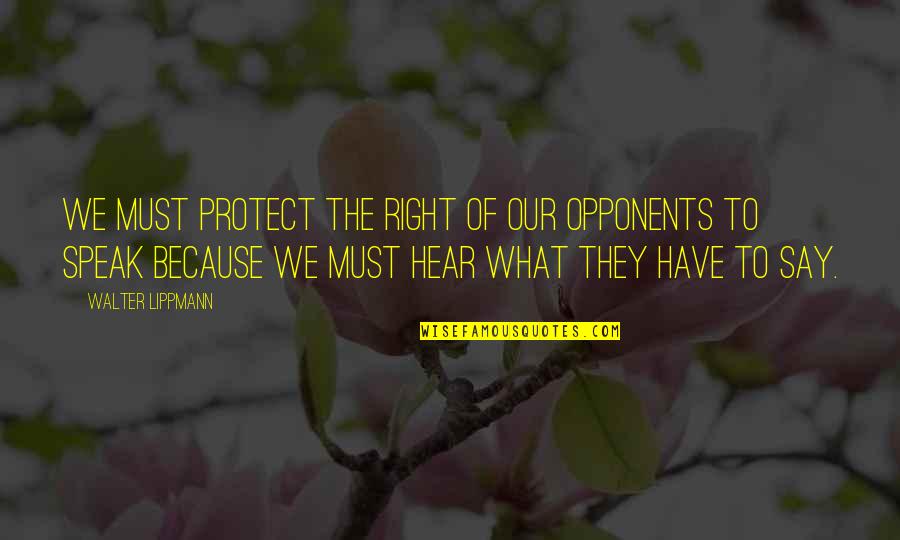 We must protect the right of our opponents to speak because we must hear what they have to say. —
Walter Lippmann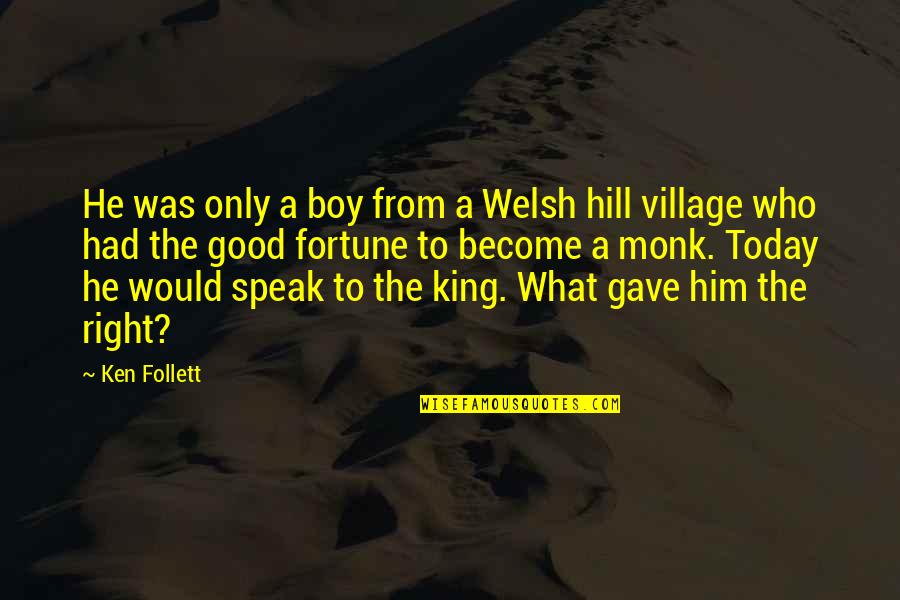 He was only a boy from a Welsh hill village who had the good fortune to become a monk. Today he would speak to the king. What gave him the right? —
Ken Follett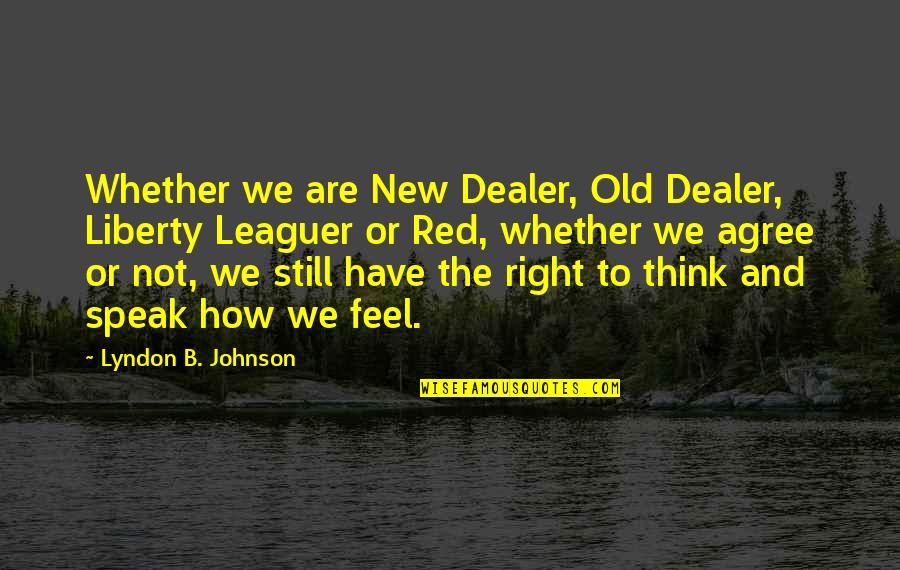 Whether we are New Dealer, Old Dealer, Liberty Leaguer or Red, whether we agree or not, we still have the right to think and speak how we feel. —
Lyndon B. Johnson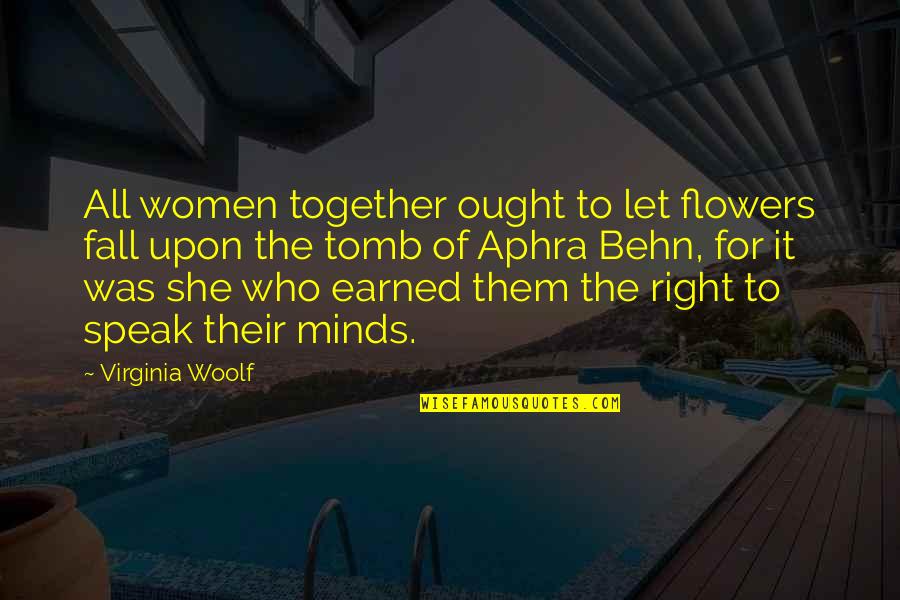 All women together ought to let flowers fall upon the tomb of Aphra Behn, for it was she who earned them the
right to speak
their minds. —
Virginia Woolf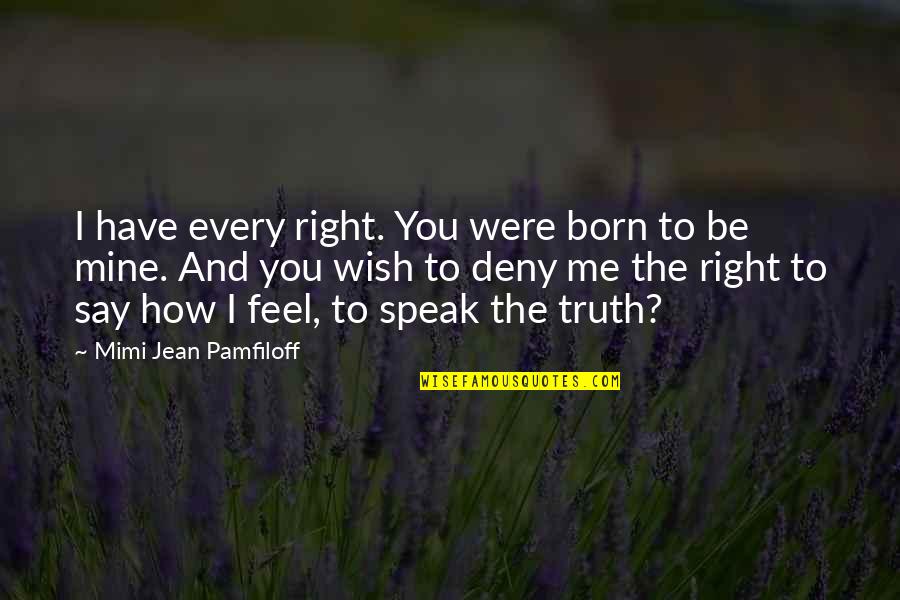 I have every right. You were born to be mine. And you wish to deny me the right to say how I feel, to speak the truth? —
Mimi Jean Pamfiloff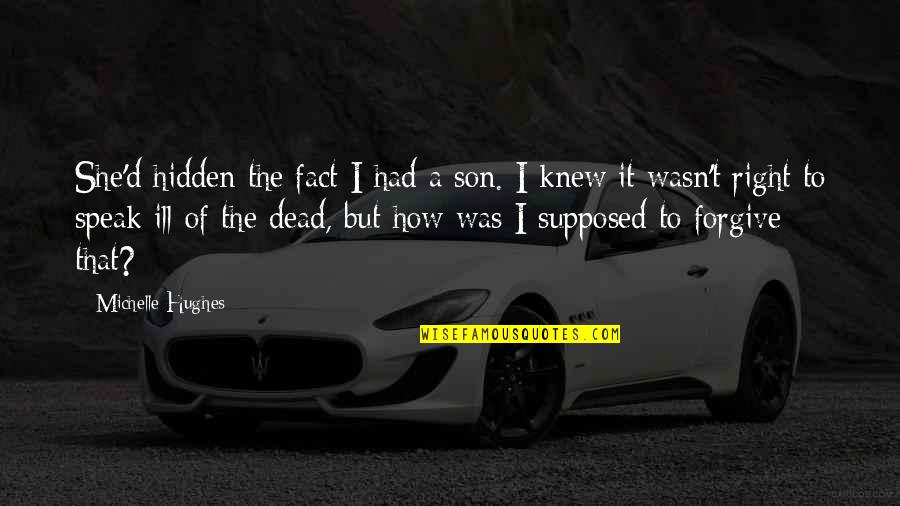 She'd hidden the fact I had a son. I knew it wasn't
right to speak
ill of the dead, but how was I supposed to forgive that? —
Michelle Hughes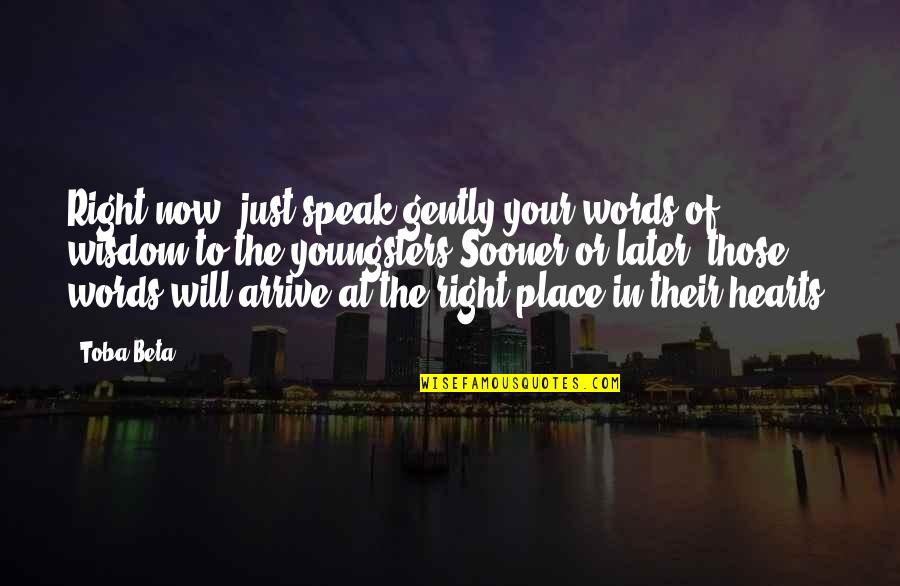 Right now, just speak gently your words of wisdom to the youngsters.
Sooner or later, those words will arrive at the right place in their hearts. —
Toba Beta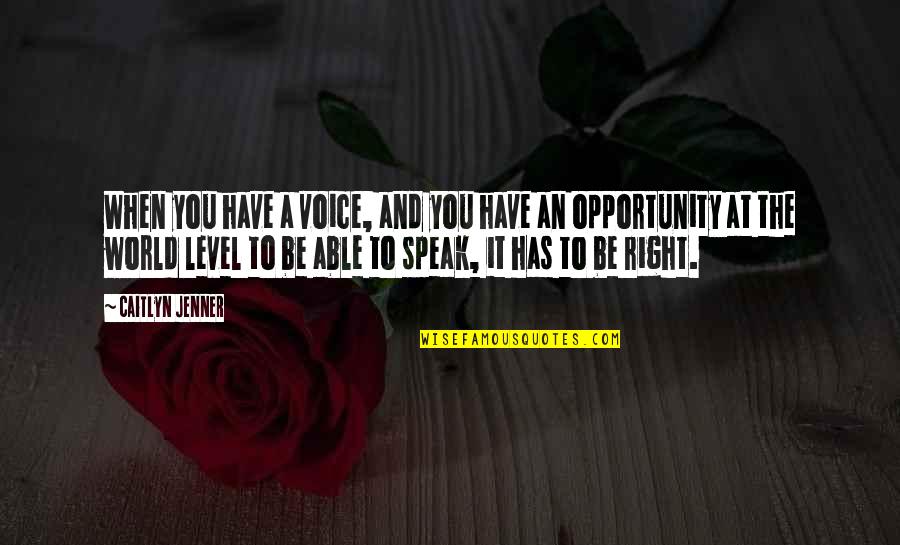 When you have a voice, and you have an opportunity at the world level to be able to speak, it has to be right. —
Caitlyn Jenner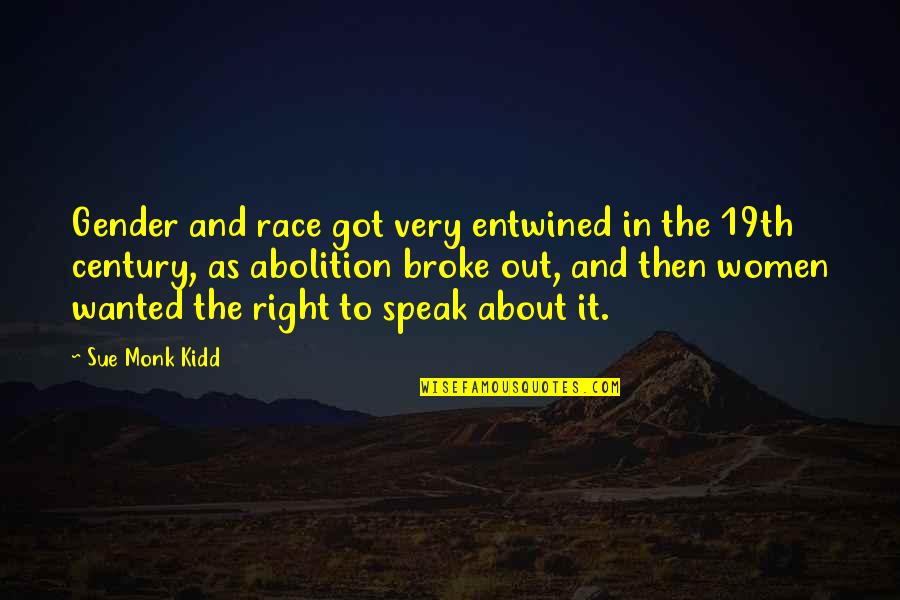 Gender and race got very entwined in the 19th century, as abolition broke out, and then women wanted the
right to speak
about it. —
Sue Monk Kidd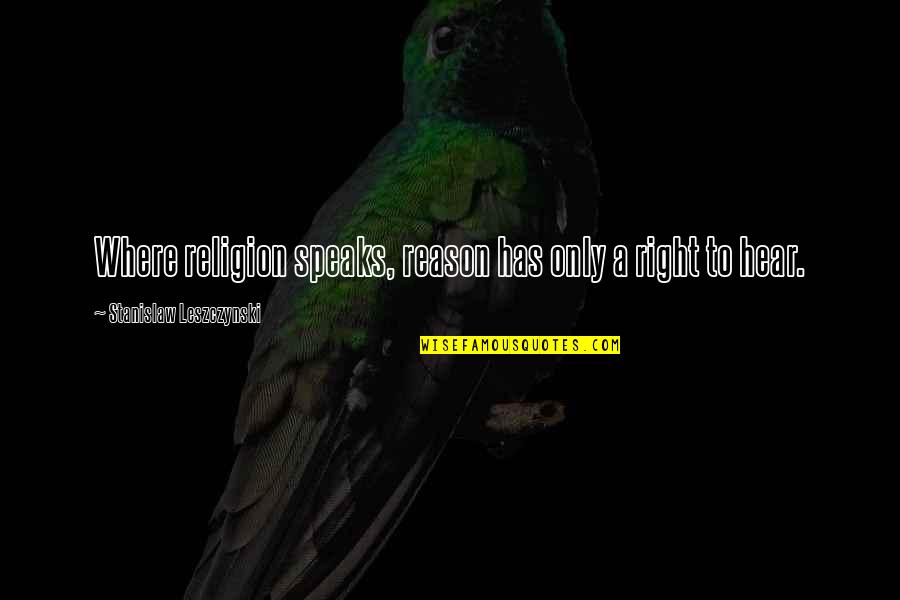 Where religion speaks, reason has only a right to hear. —
Stanislaw Leszczynski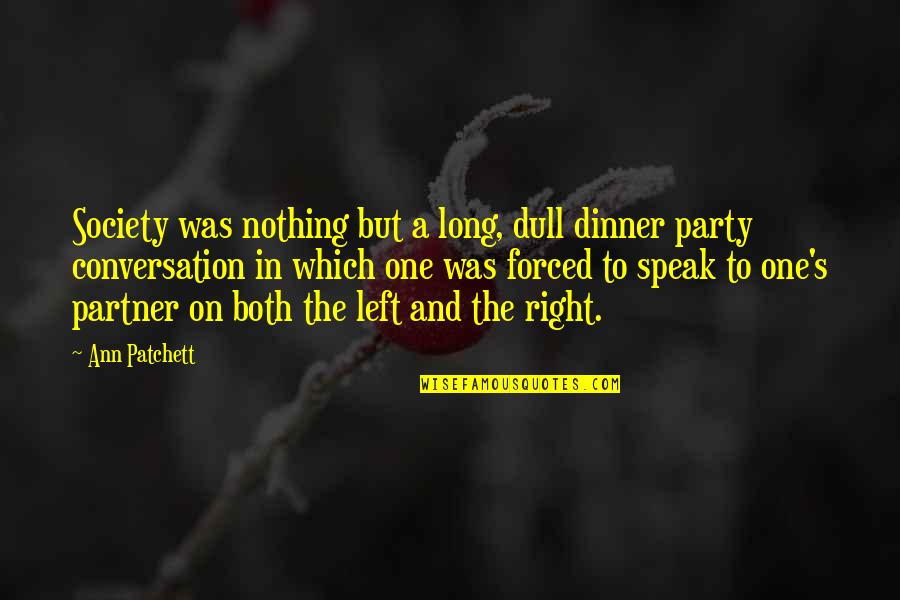 Society was nothing but a long, dull dinner party conversation in which one was forced to speak to one's partner on both the left and the right. —
Ann Patchett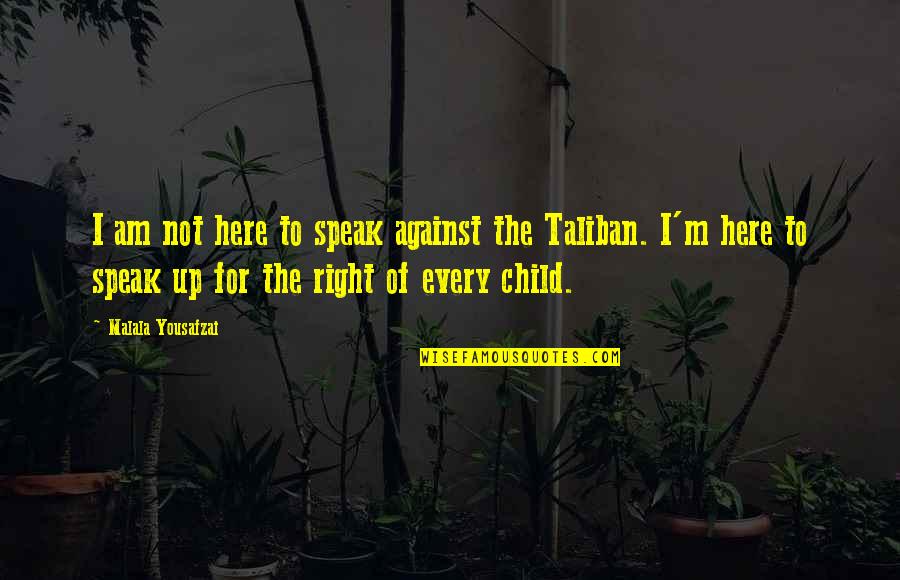 I am not here to speak against the Taliban. I'm here to speak up for the right of every child. —
Malala Yousafzai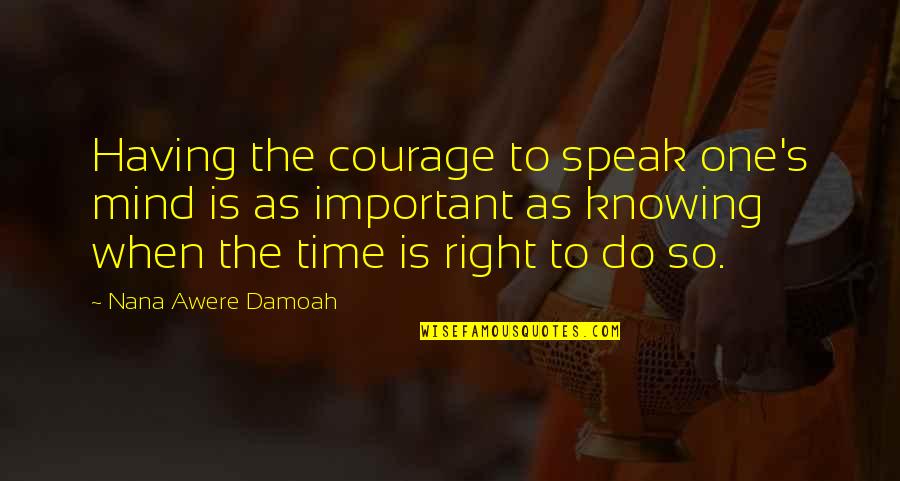 Having the courage to speak one's mind is as important as knowing when the time is right to do so. —
Nana Awere Damoah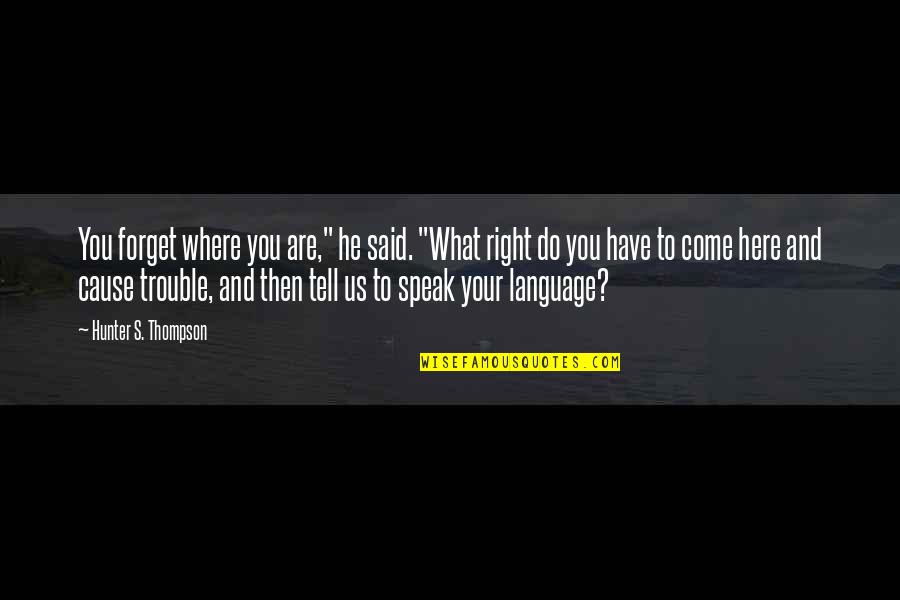 You forget where you are," he said. "What right do you have to come here and cause trouble, and then tell us to speak your language? —
Hunter S. Thompson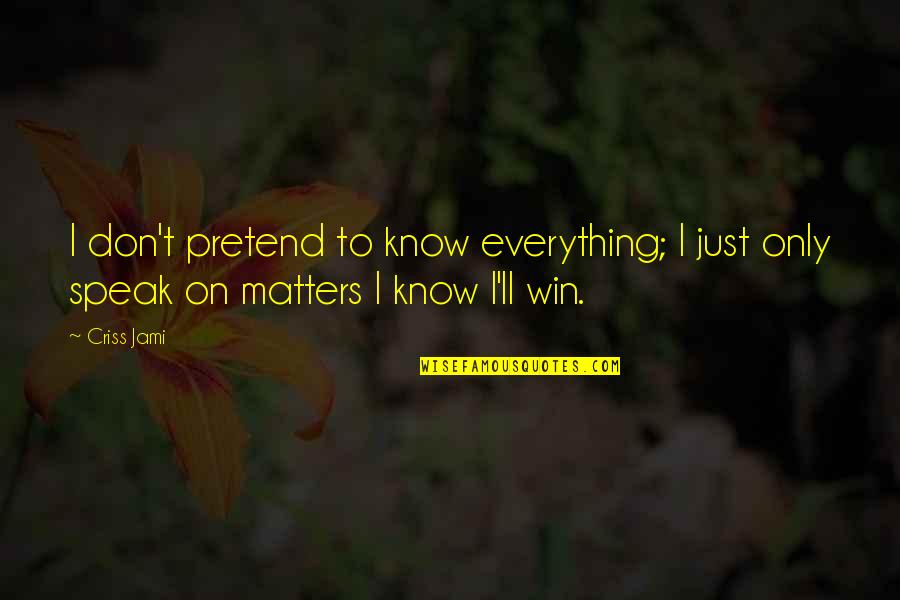 I don't pretend to know everything; I just only speak on matters I know I'll win. —
Criss Jami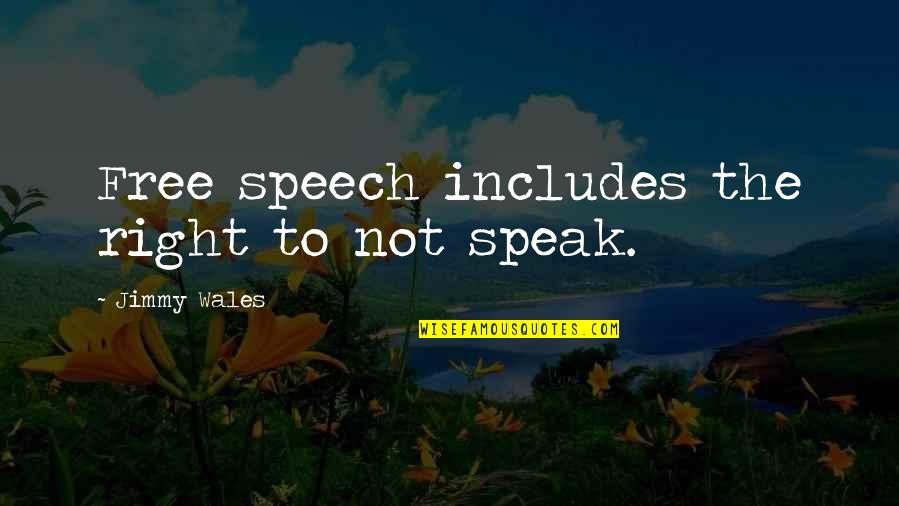 Free speech includes the right to not speak. —
Jimmy Wales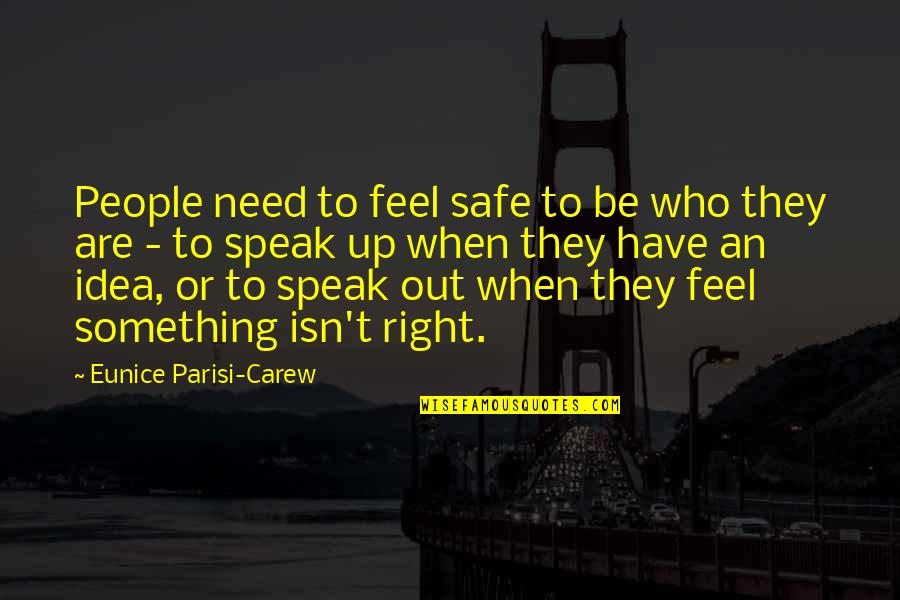 People need to feel safe to be who they are - to speak up when they have an idea, or to speak out when they feel something isn't right. —
Eunice Parisi-Carew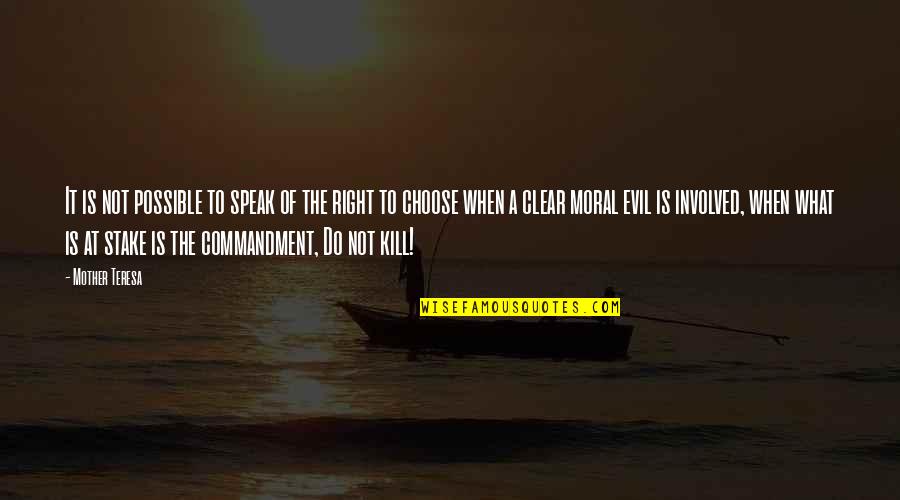 It is not possible to speak of the right to choose when a clear moral evil is involved, when what is at stake is the commandment, Do not kill! —
Mother Teresa
Nobody has a
right to speak
more clearly than he thinks. —
Alfred North Whitehead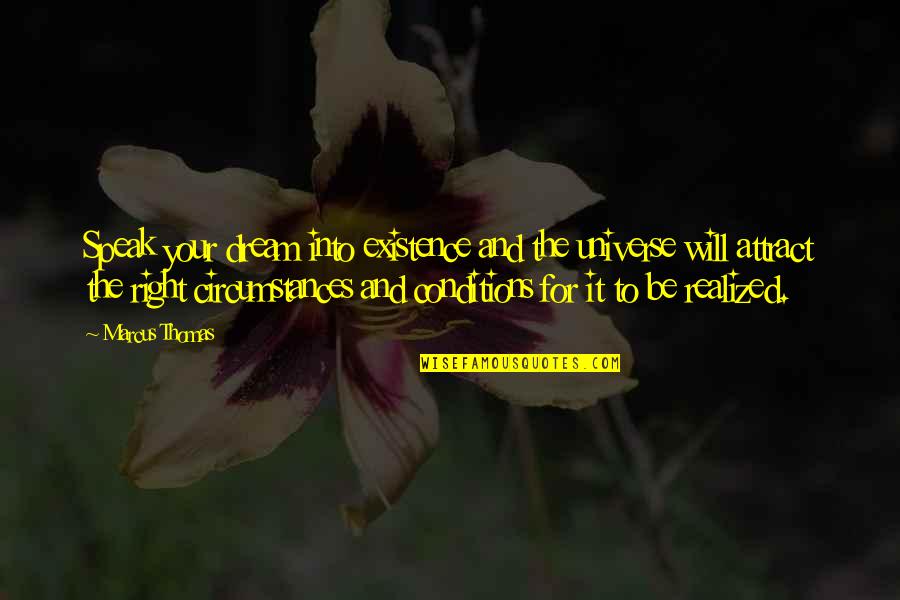 Speak your dream into existence and the universe will attract the right circumstances and conditions for it to be realized. —
Marcus Thomas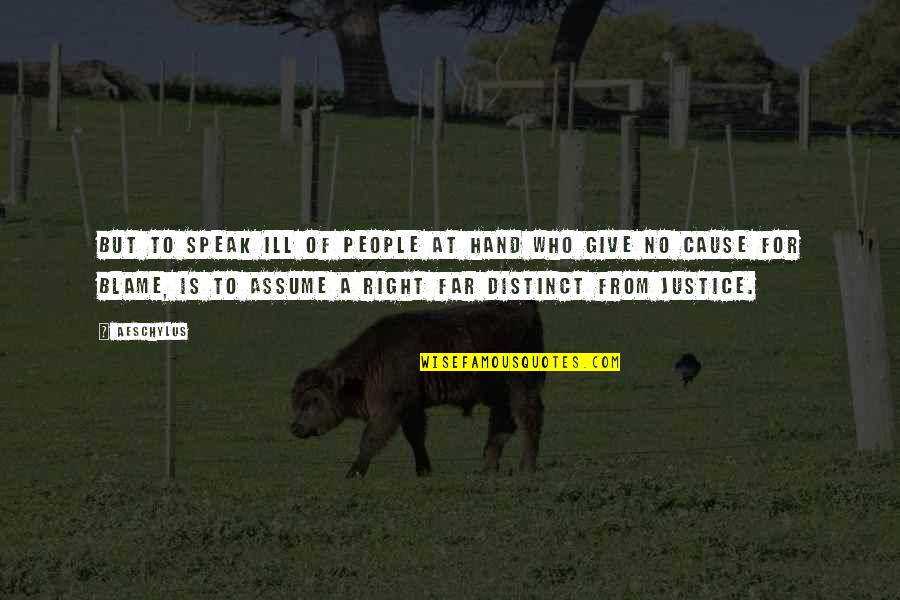 But to speak ill of people at hand who give no cause for blame, is to assume a right far distinct from justice. —
Aeschylus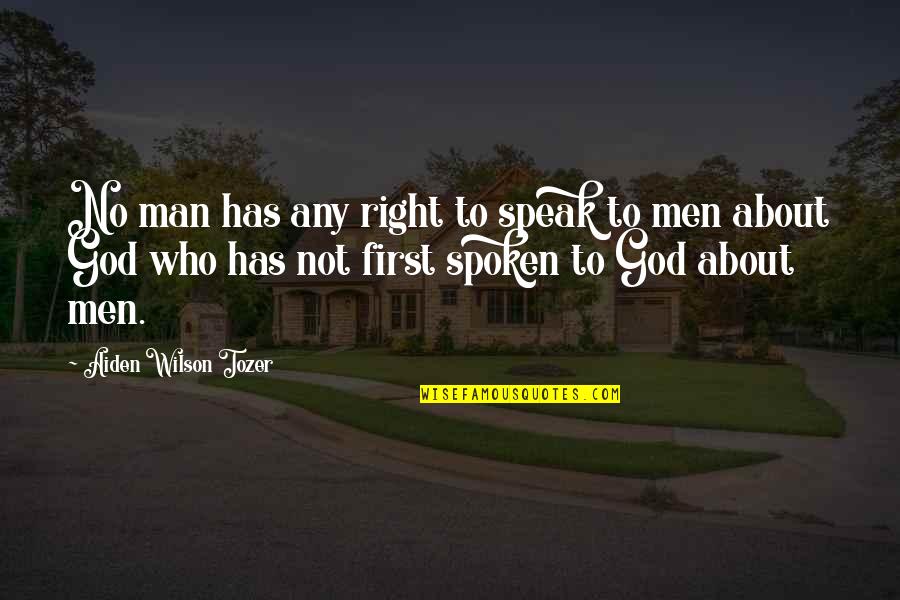 No man has any
right to speak
to men about God who has not first spoken to God about men. —
Aiden Wilson Tozer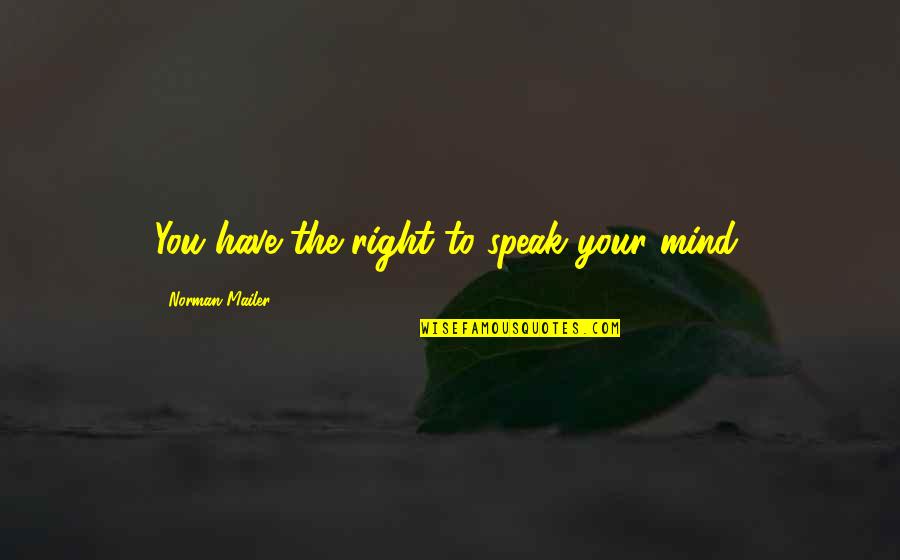 You have the
right to speak
your mind. —
Norman Mailer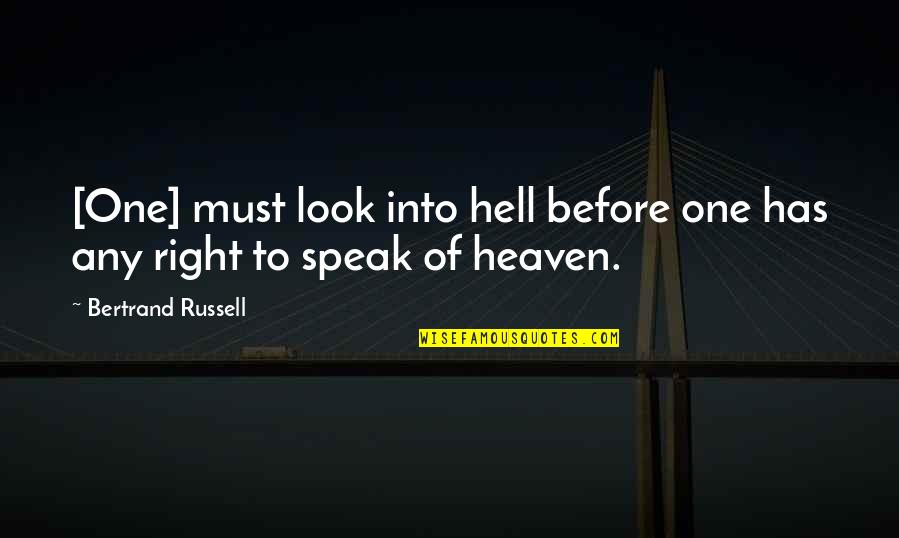 [One] must look into hell before one has any
right to speak
of heaven. —
Bertrand Russell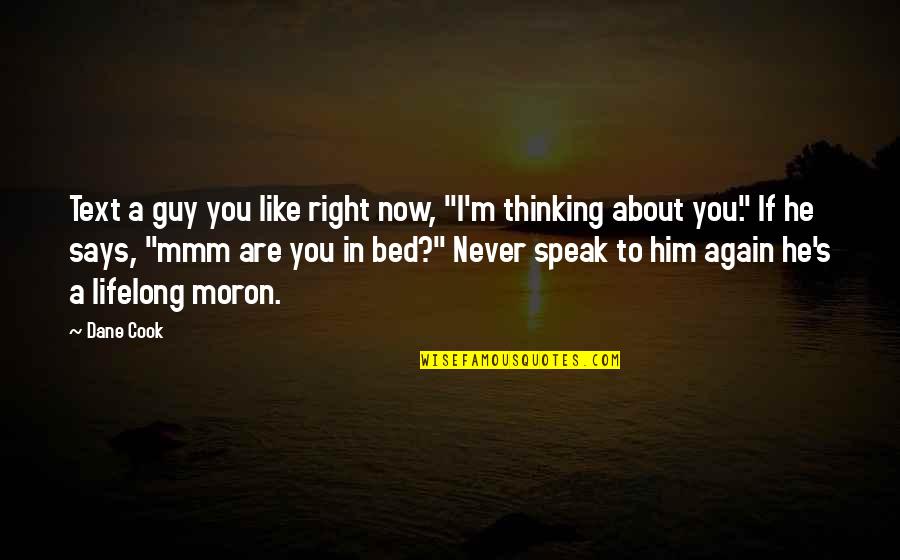 Text a guy you like right now, "I'm thinking about you." If he says, "mmm are you in bed?" Never speak to him again he's a lifelong moron. —
Dane Cook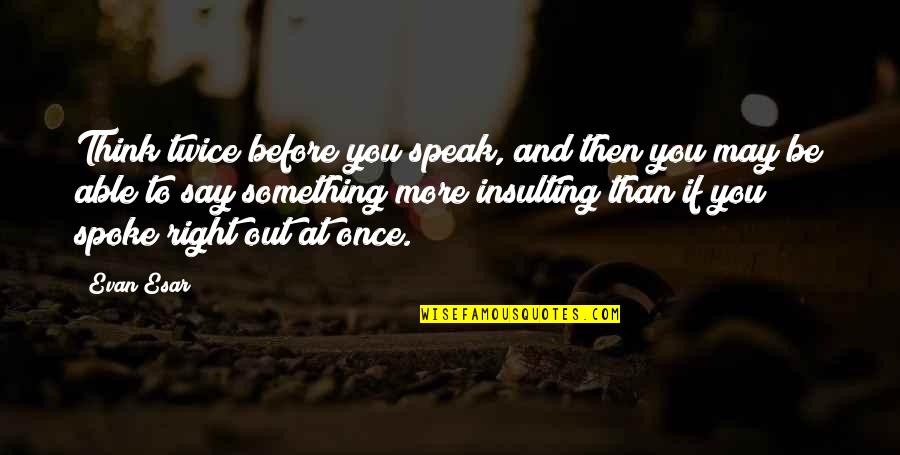 Think twice before you speak, and then you may be able to say something more insulting than if you spoke right out at once. —
Evan Esar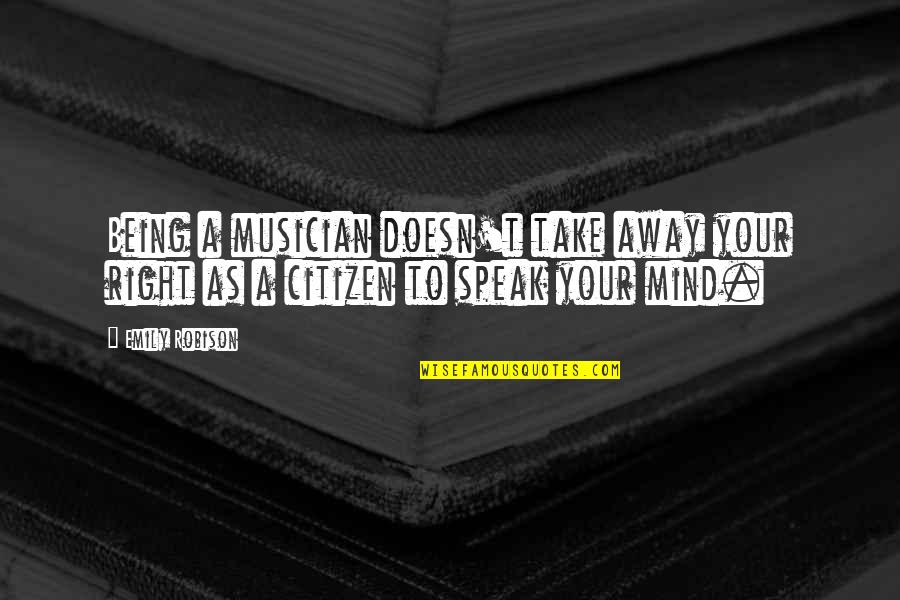 Being a musician doesn't take away your right as a citizen to speak your mind. —
Emily Robison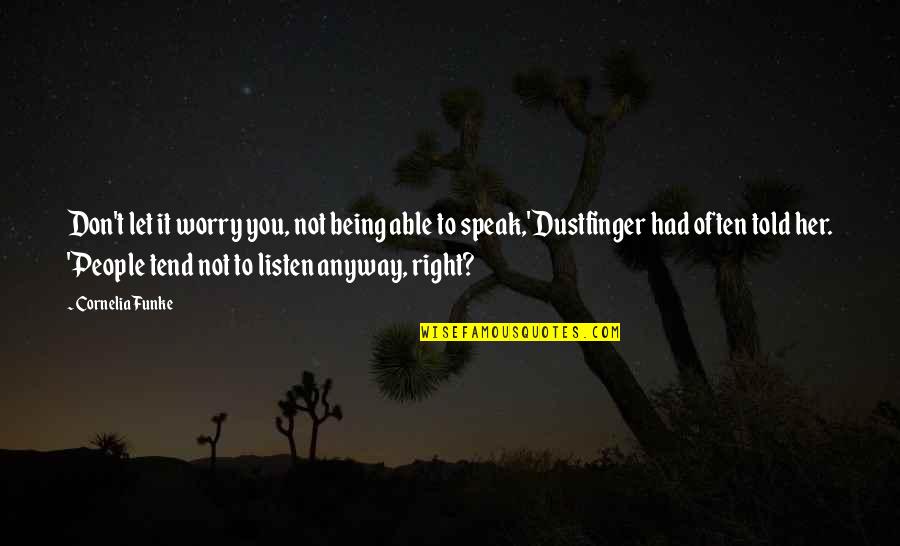 Don't let it worry you, not being able to speak,'Dustfinger had often told her. 'People tend not to listen anyway, right? —
Cornelia Funke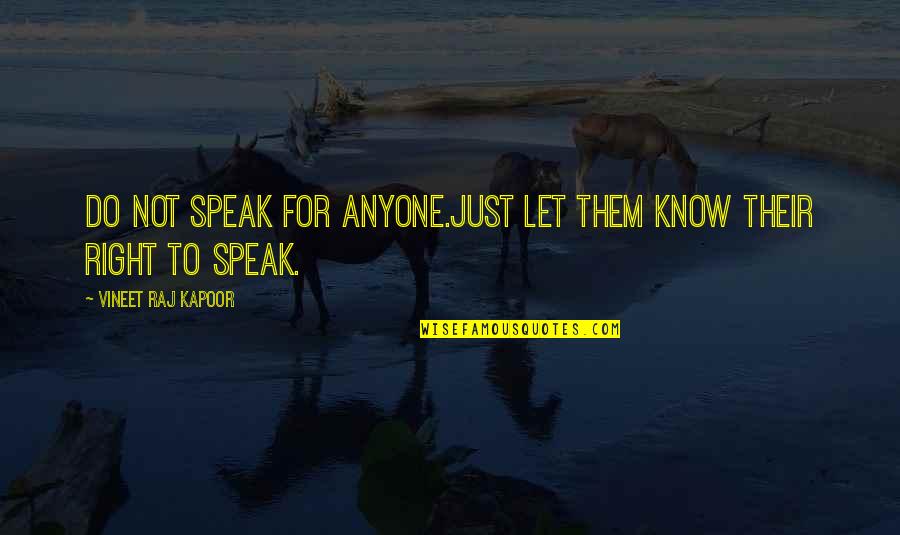 Do not Speak for Anyone.
Just let them know their Right to Speak. —
Vineet Raj Kapoor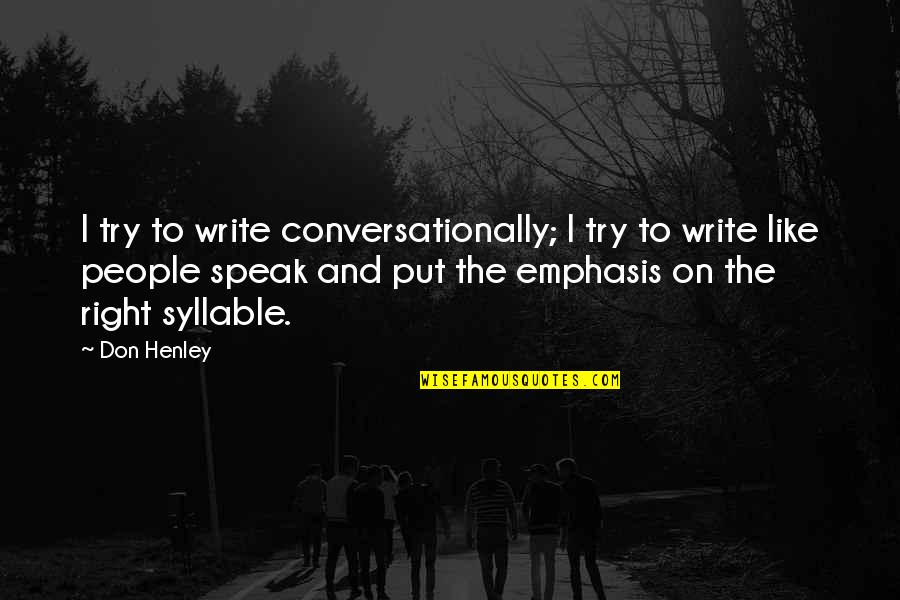 I try to write conversationally; I try to write like people speak and put the emphasis on the right syllable. —
Don Henley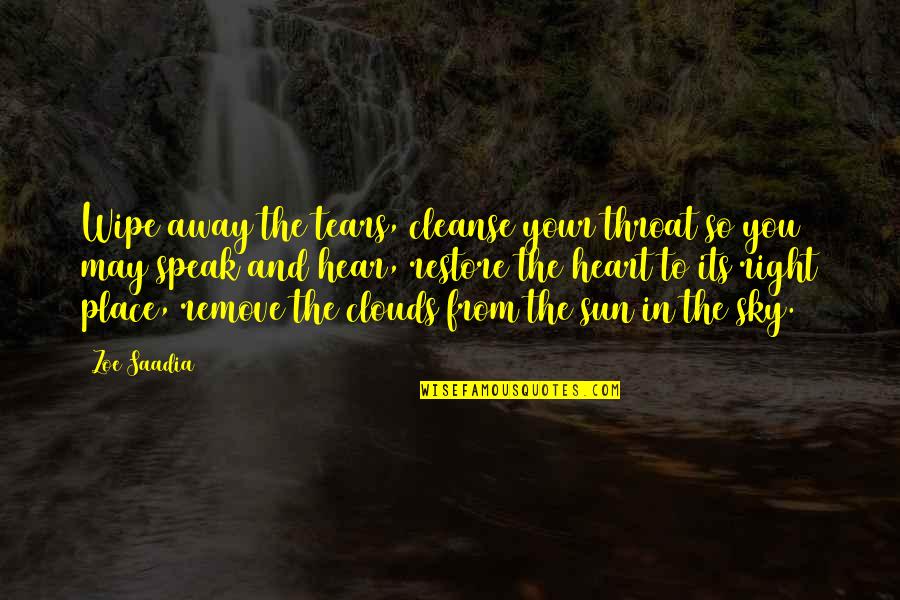 Wipe away the tears, cleanse your throat so you may speak and hear, restore the heart to its right place, remove the clouds from the sun in the sky. —
Zoe Saadia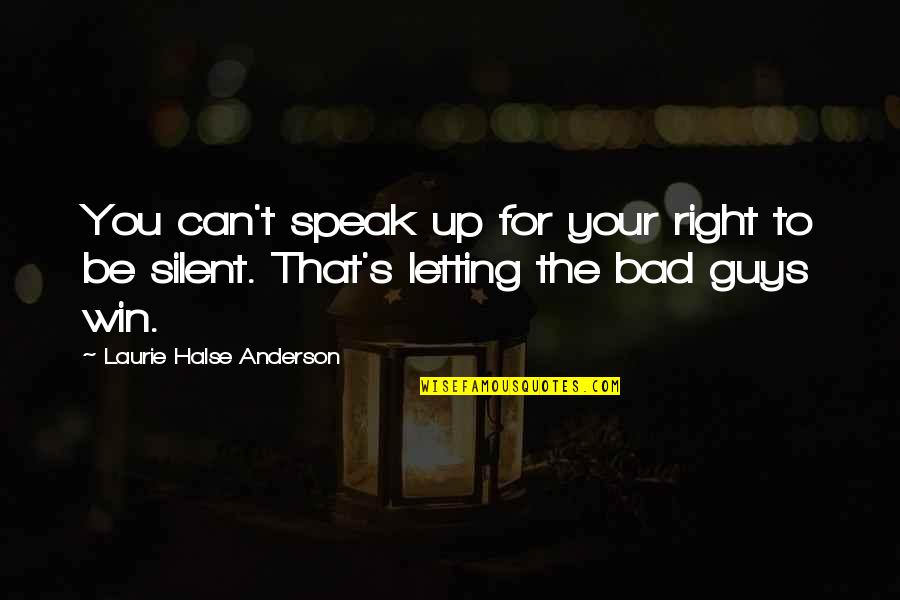 You can't speak up for your right to be silent. That's letting the bad guys win. —
Laurie Halse Anderson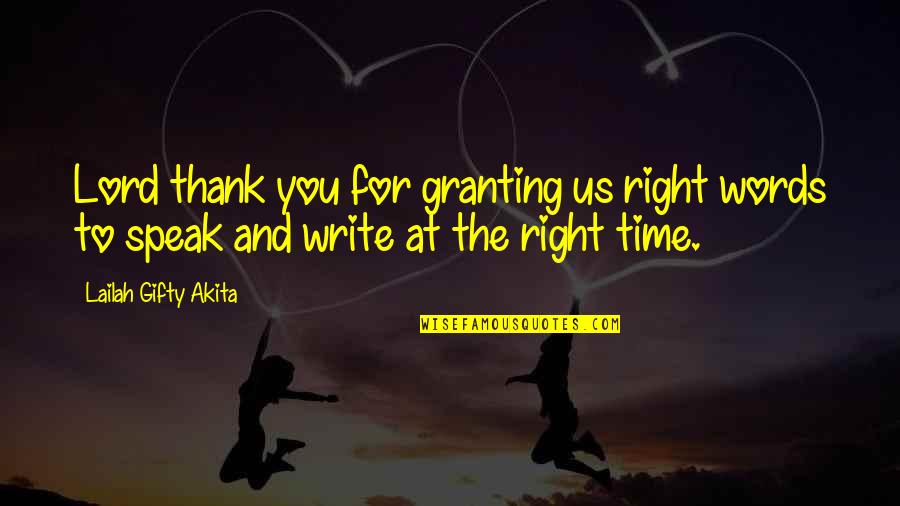 Lord thank you for granting us right words to speak and write at the right time. —
Lailah Gifty Akita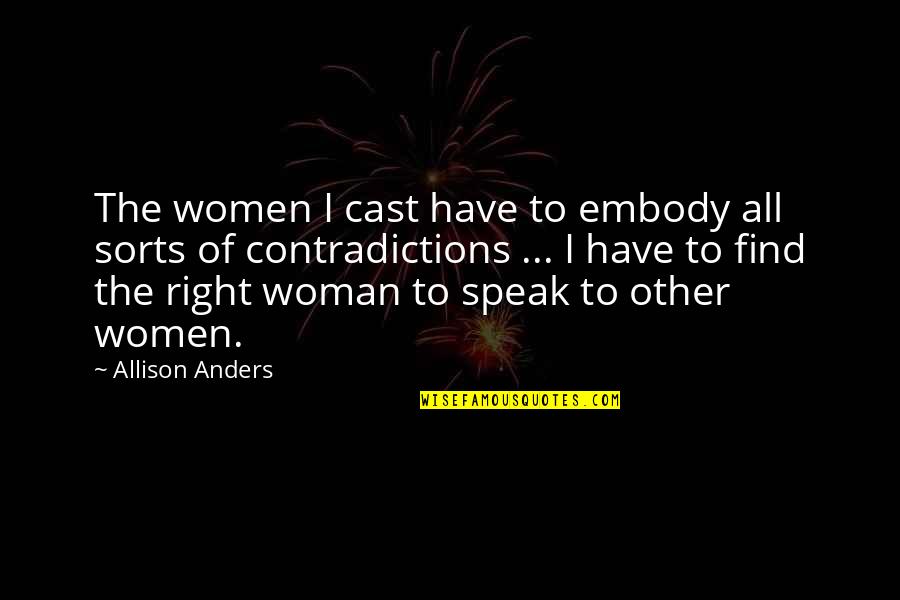 The women I cast have to embody all sorts of contradictions ... I have to find the right woman to speak to other women. —
Allison Anders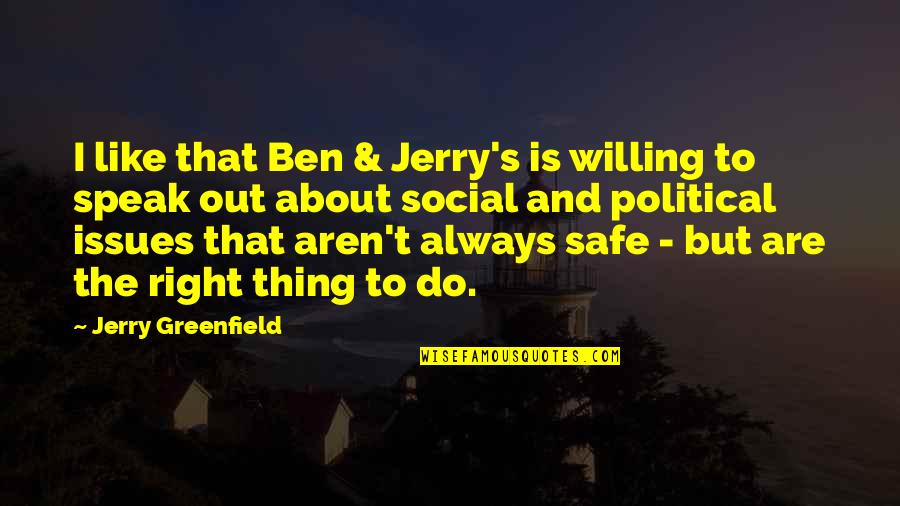 I like that Ben & Jerry's is willing to speak out about social and political issues that aren't always safe - but are the right thing to do. —
Jerry Greenfield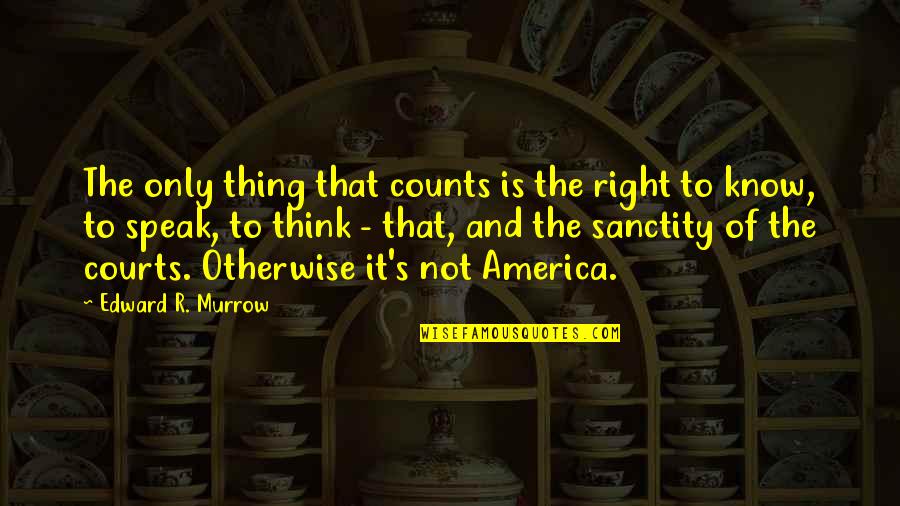 The only thing that counts is the right to know, to speak, to think - that, and the sanctity of the courts. Otherwise it's not America. —
Edward R. Murrow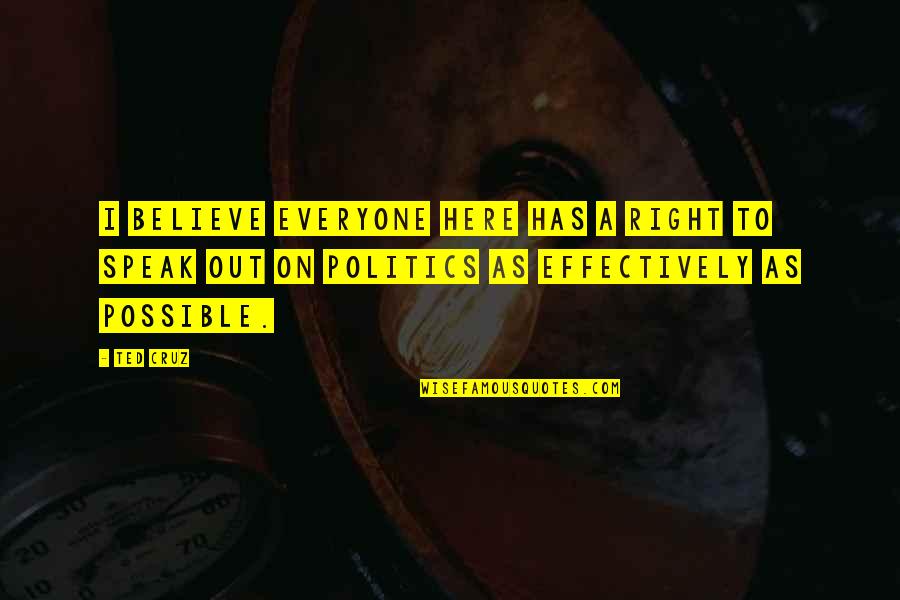 I believe everyone here has a
right to speak
out on politics as effectively as possible. —
Ted Cruz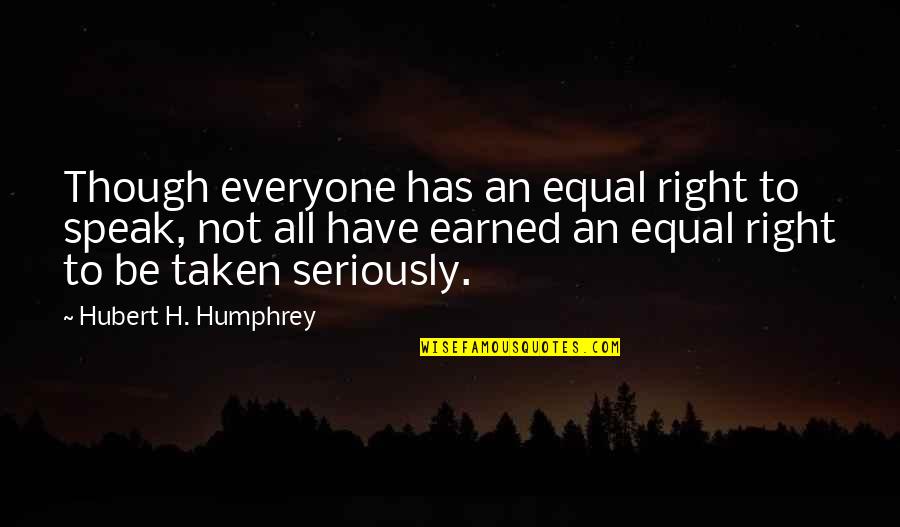 Though everyone has an equal
right to speak
,
not all have earned an equal right to be taken seriously. —
Hubert H. Humphrey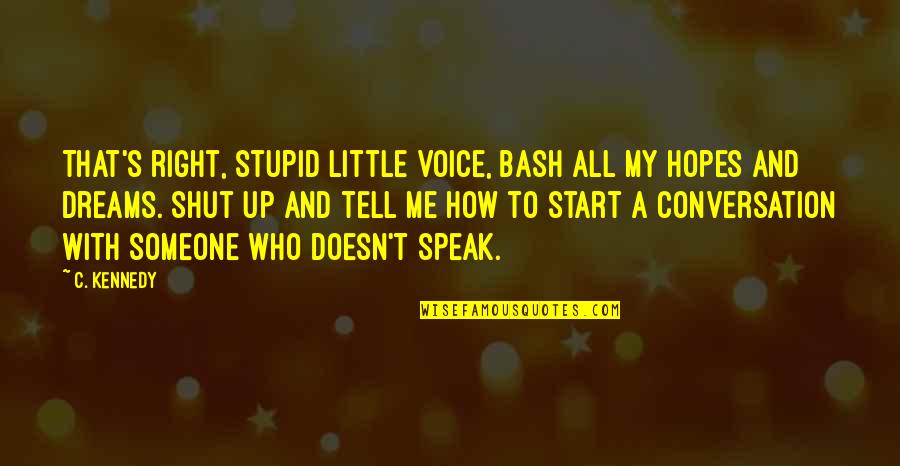 That's right, stupid little voice, bash all my hopes and dreams. Shut up and tell me how to start a conversation with someone who doesn't speak. —
C. Kennedy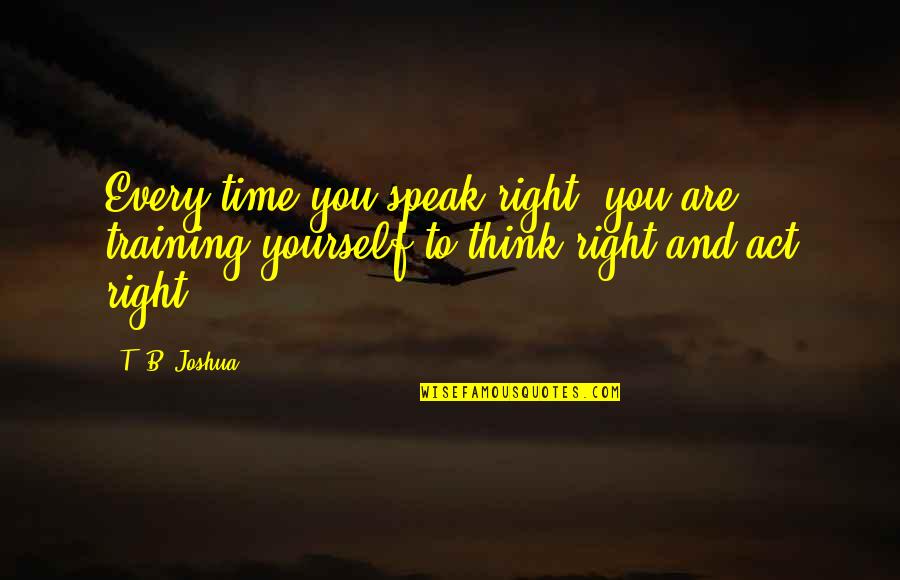 Every time you speak right, you are training yourself to think right and act right. —
T. B. Joshua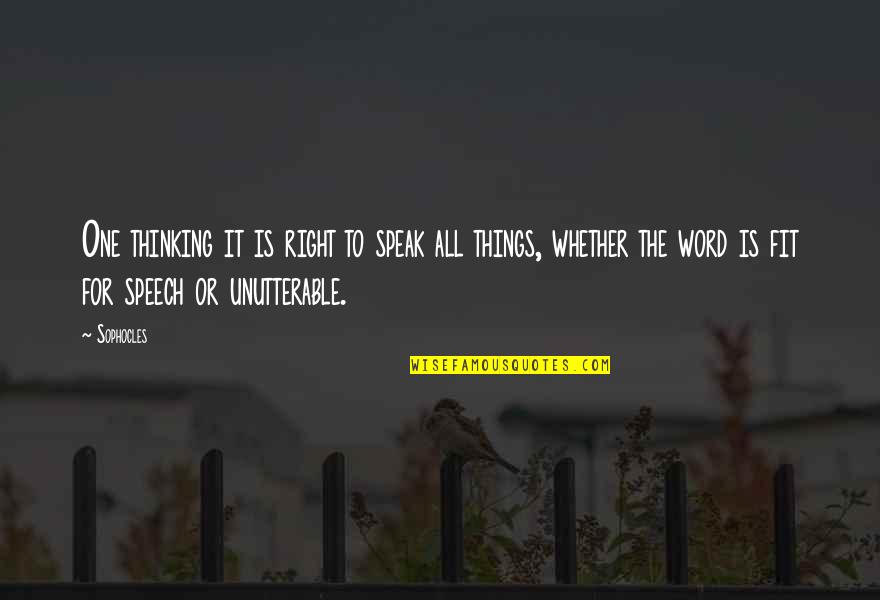 One thinking it is
right to speak
all things, whether the word is fit for speech or unutterable. —
Sophocles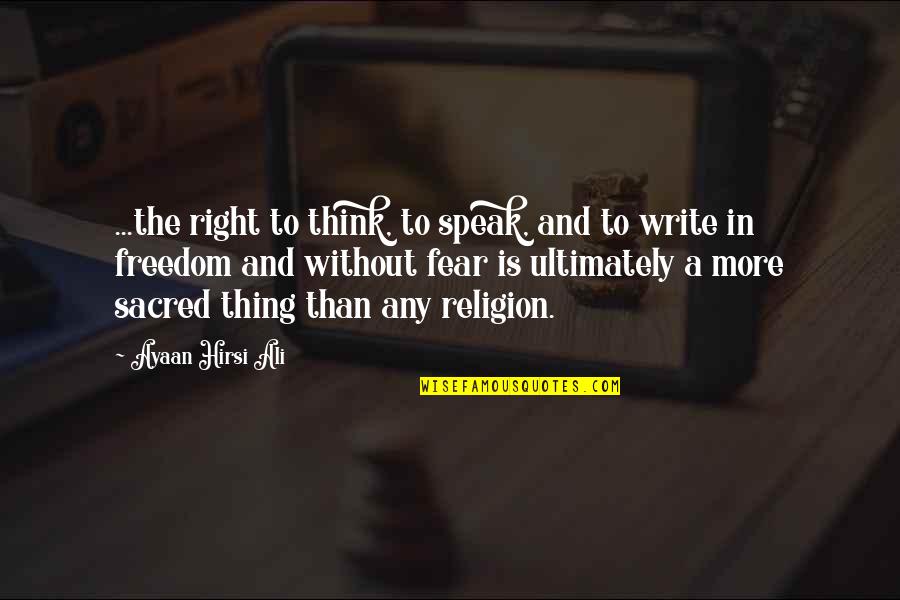 ...the right to think, to speak, and to write in freedom and without fear is ultimately a more sacred thing than any religion. —
Ayaan Hirsi Ali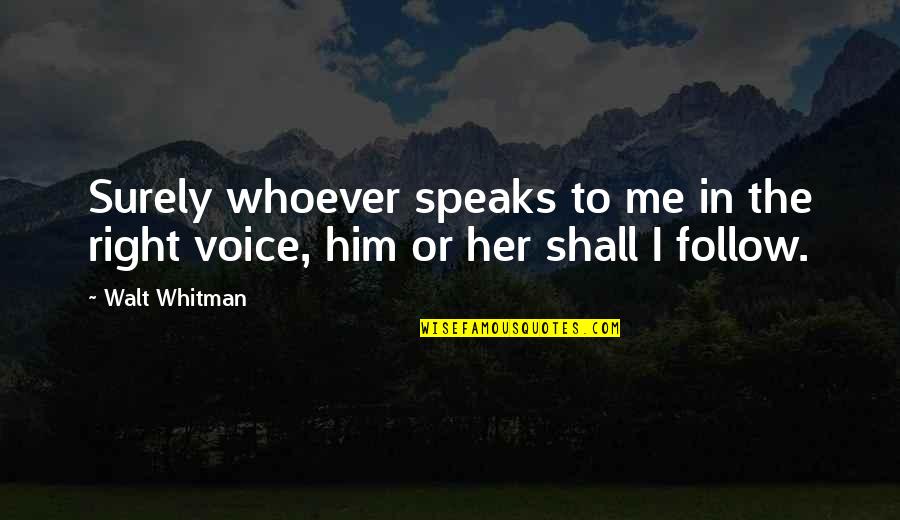 Surely whoever speaks to me in the right voice, him or her shall I follow. —
Walt Whitman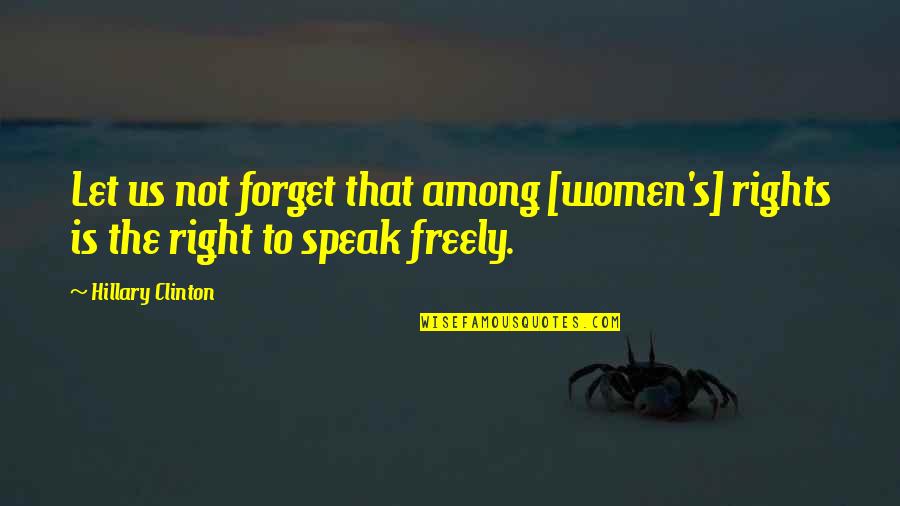 Let us not forget that among [women's] rights is the
right to speak
freely. —
Hillary Clinton