Rid Yourself Quotes
Collection of top 27 famous quotes about Rid Yourself
Rid Yourself Quotes & Sayings
Happy to read and share the best inspirational Rid Yourself quotes, sayings and quotations on Wise Famous Quotes.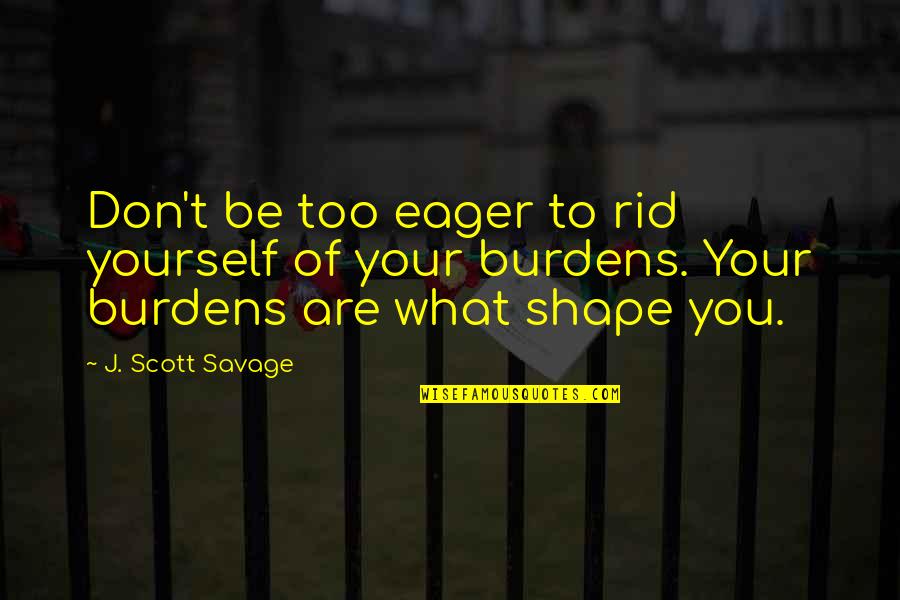 Don't be too eager to rid yourself of your burdens. Your burdens are what shape you.
—
J. Scott Savage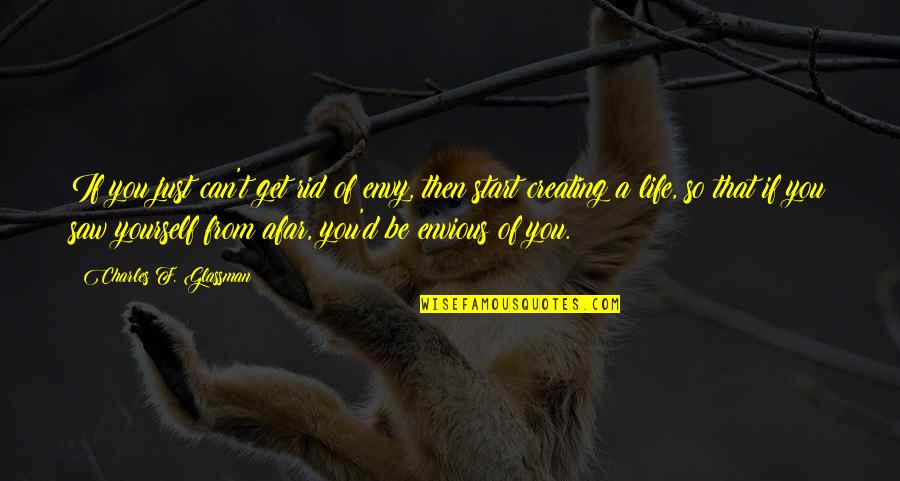 If you just can't get rid of envy, then start creating a life, so that if you saw yourself from afar, you'd be envious of you.
—
Charles F. Glassman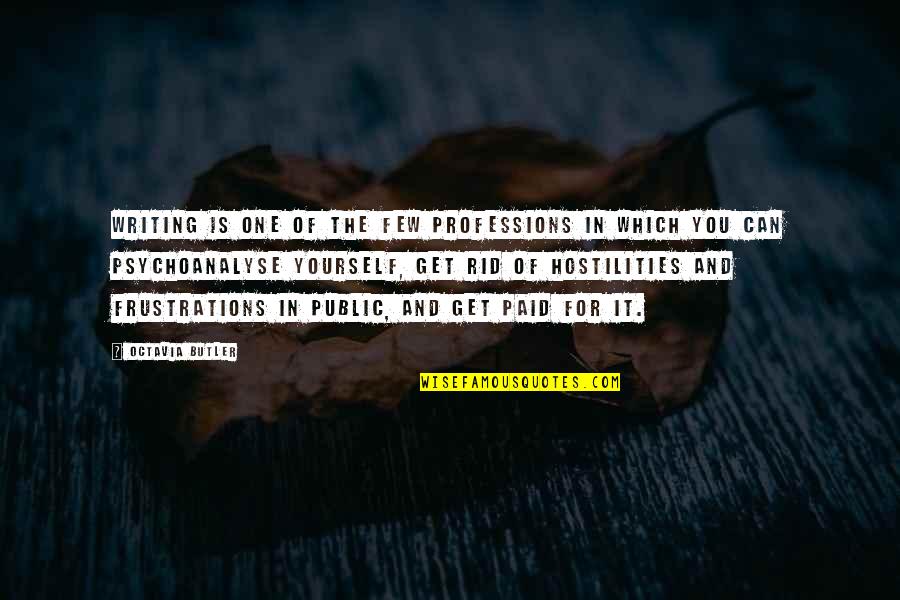 Writing is one of the few professions in which you can psychoanalyse yourself, get rid of hostilities and frustrations in public, and get paid for it.
—
Octavia Butler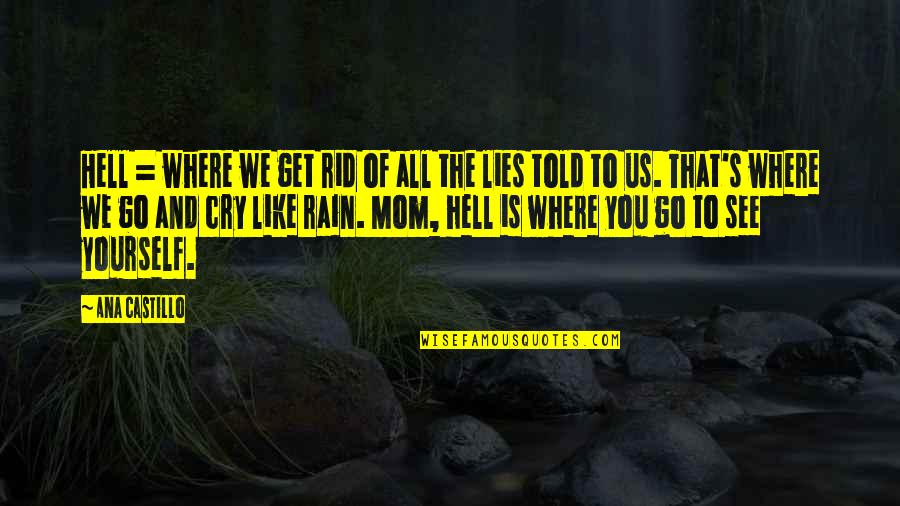 Hell = where we get rid of all the lies told to us. That's where we go and cry like rain. Mom, hell is where you go to see yourself. —
Ana Castillo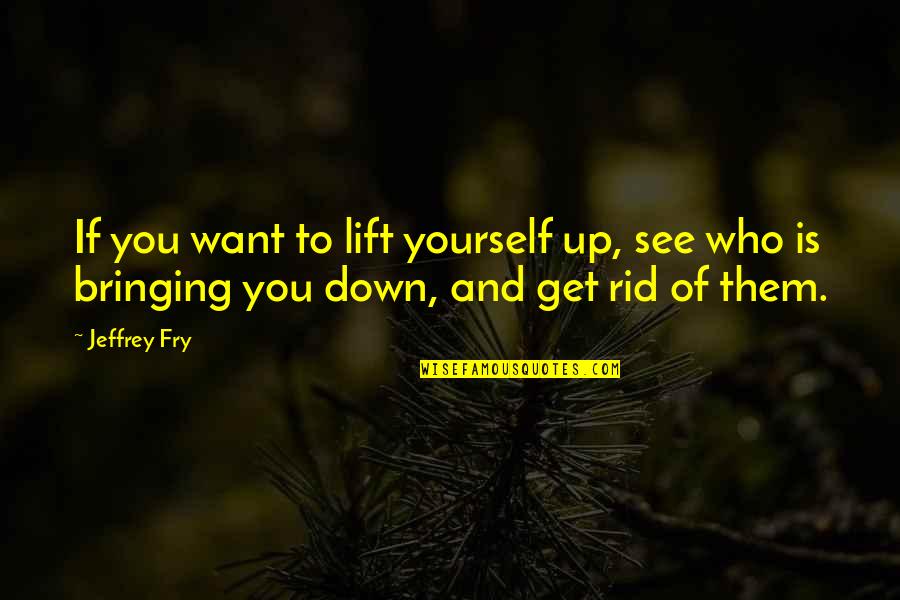 If you want to lift yourself up, see who is bringing you down, and get rid of them. —
Jeffrey Fry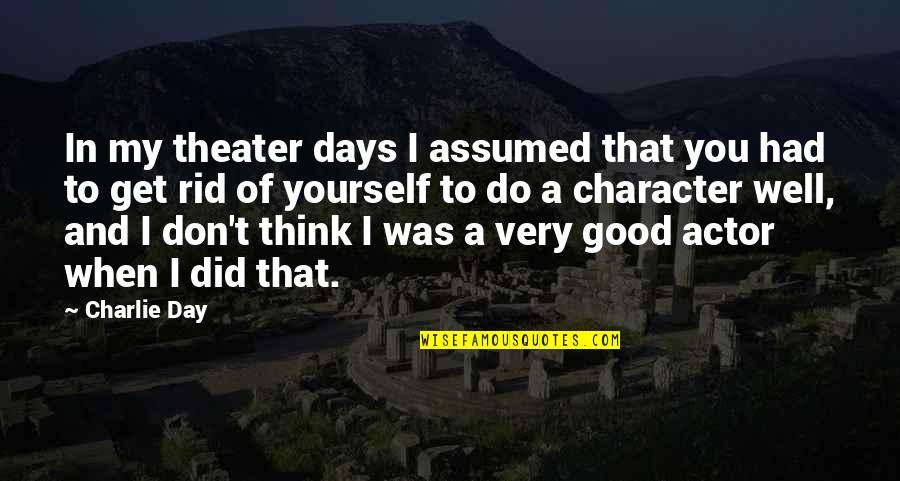 In my theater days I assumed that you had to get rid of yourself to do a character well, and I don't think I was a very good actor when I did that. —
Charlie Day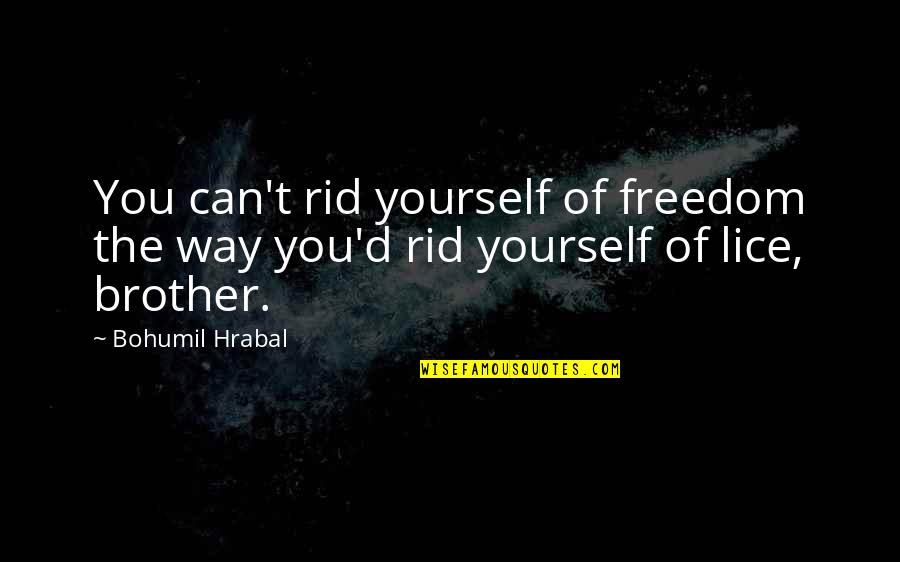 You can't
rid yourself
of freedom the way you'd
rid yourself
of lice, brother. —
Bohumil Hrabal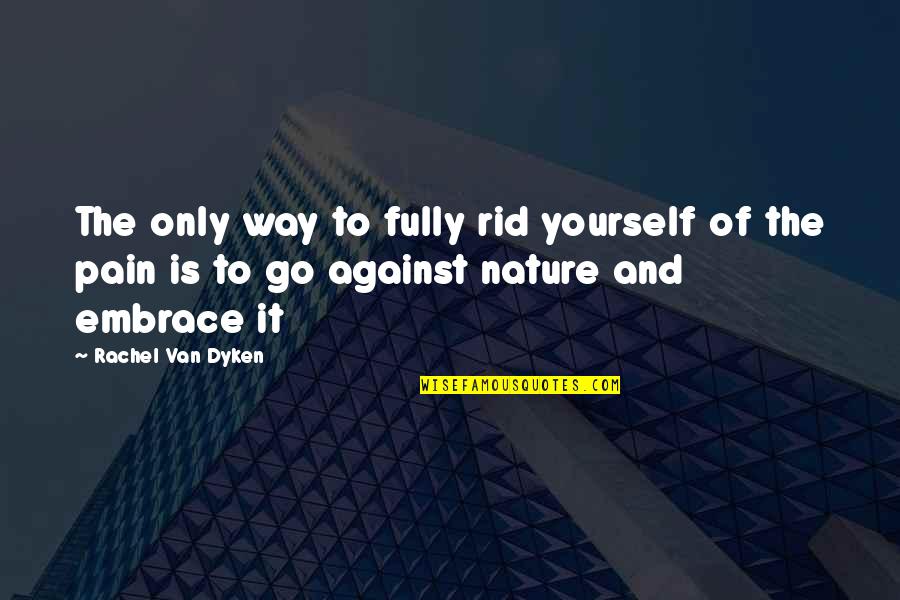 The only way to fully
rid yourself
of the pain is to go against nature and embrace it —
Rachel Van Dyken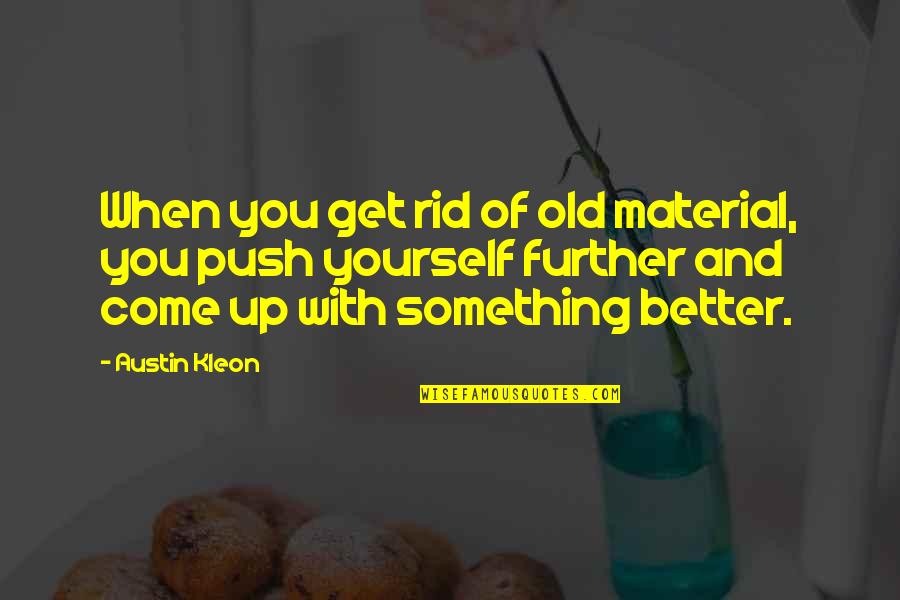 When you get rid of old material, you push yourself further and come up with something better. —
Austin Kleon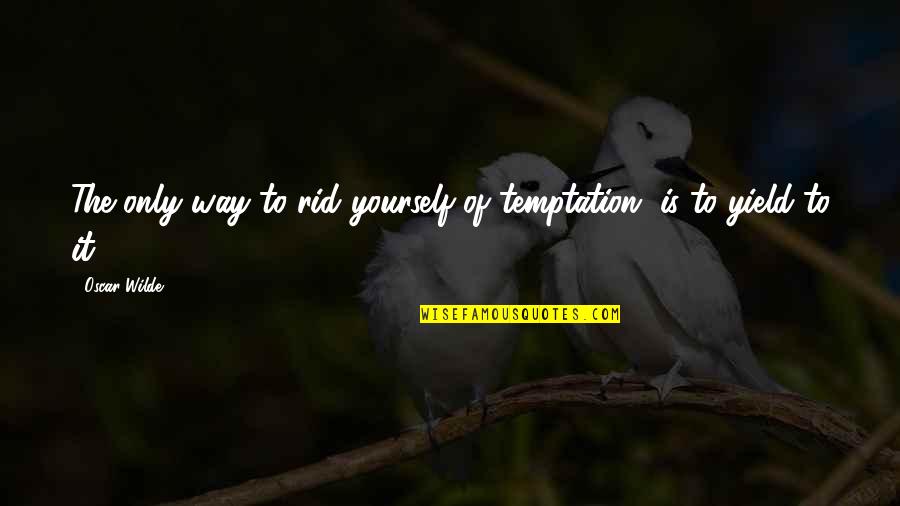 The only way to
rid yourself
of temptation, is to yield to it. —
Oscar Wilde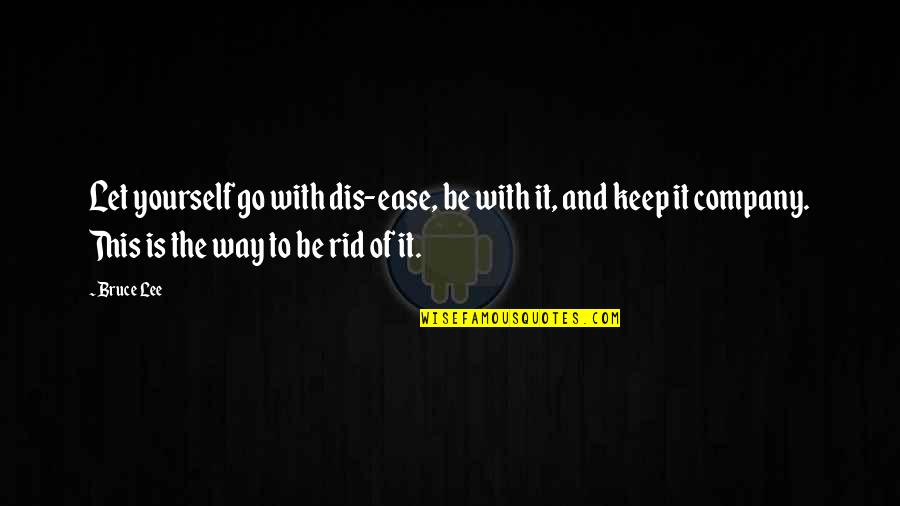 Let yourself go with dis-ease, be with it, and keep it company. This is the way to be rid of it. —
Bruce Lee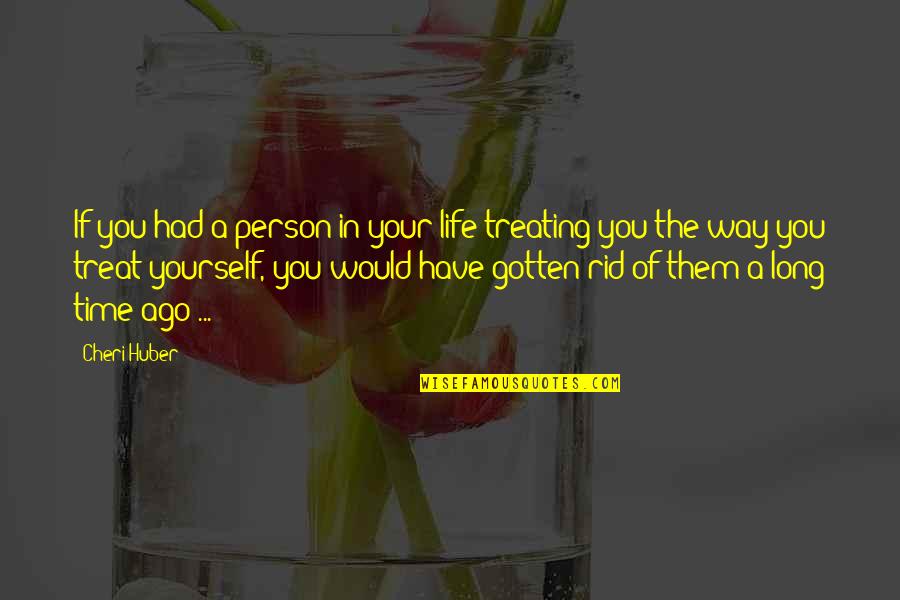 If you had a person in your life treating you the way you treat yourself, you would have gotten rid of them a long time ago ... —
Cheri Huber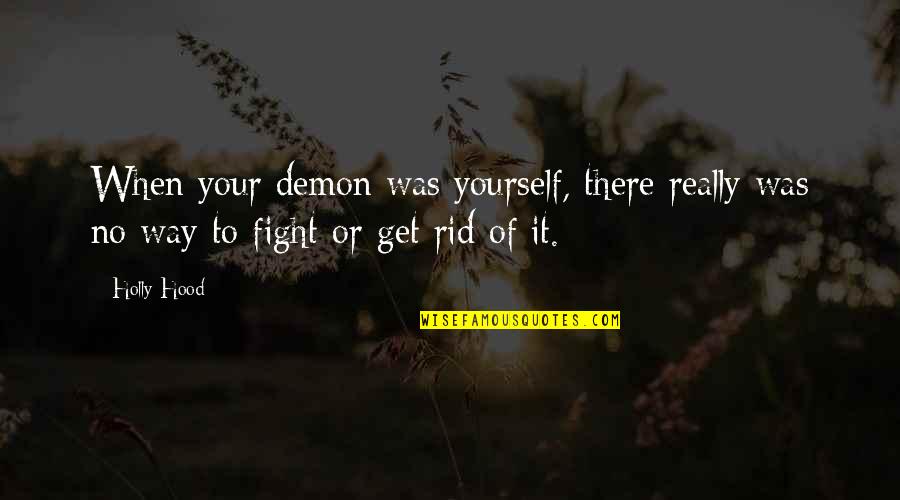 When your demon was yourself, there really was no way to fight or get rid of it. —
Holly Hood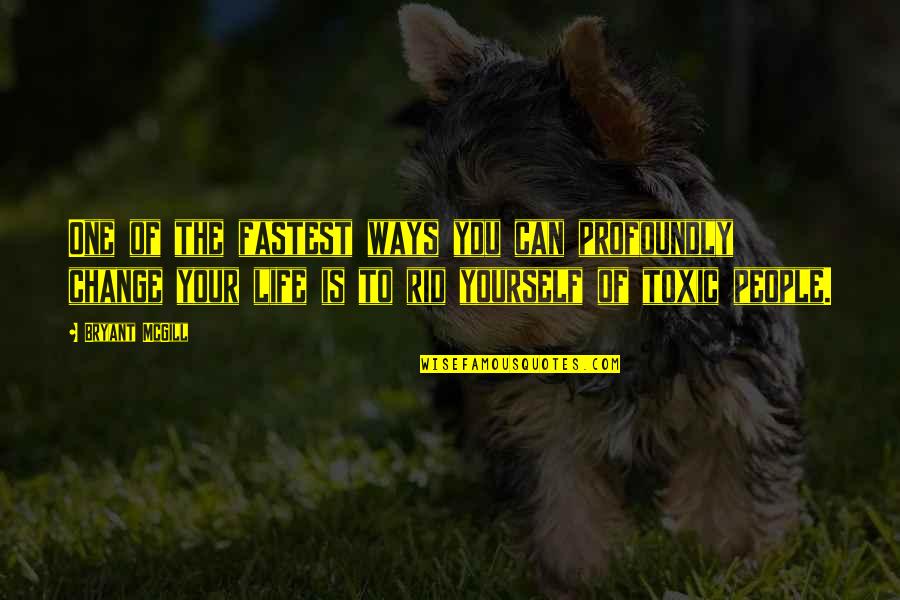 One of the fastest ways you can profoundly change your life is to
rid yourself
of toxic people. —
Bryant McGill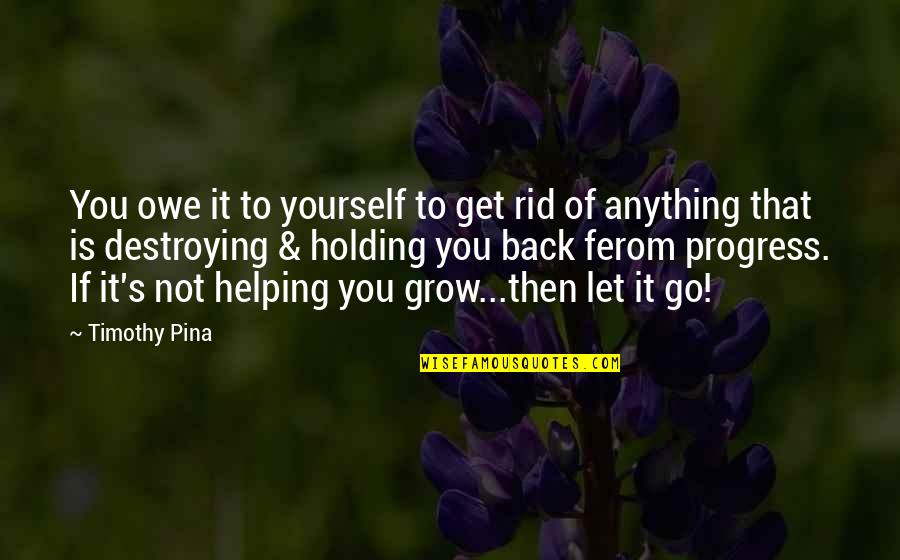 You owe it to yourself to get rid of anything that is destroying & holding you back ferom progress. If it's not helping you grow...then let it go! —
Timothy Pina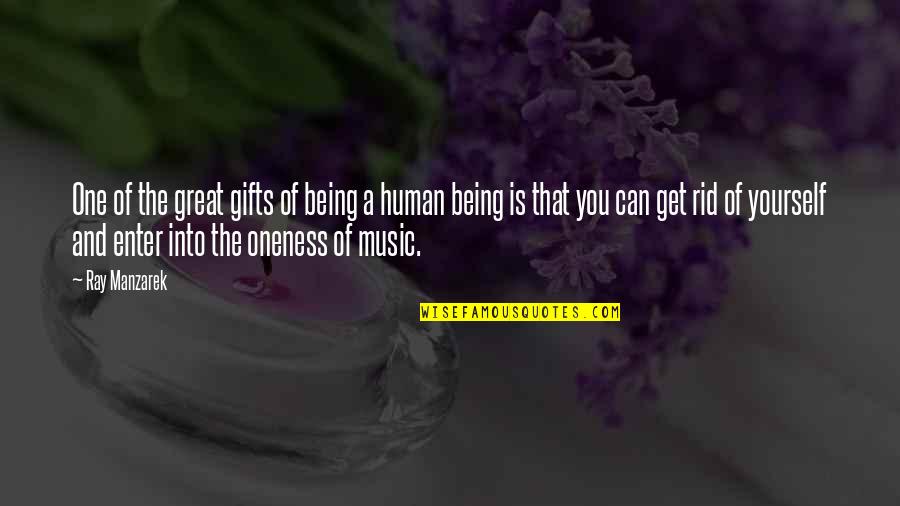 One of the great gifts of being a human being is that you can get rid of yourself and enter into the oneness of music. —
Ray Manzarek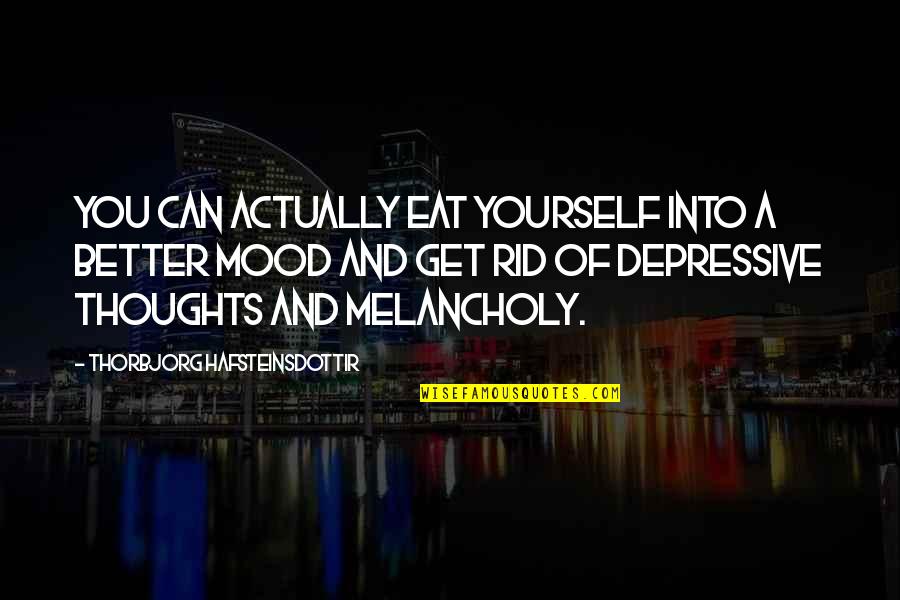 You can actually eat yourself into a better mood and get rid of depressive thoughts and melancholy. —
Thorbjorg Hafsteinsdottir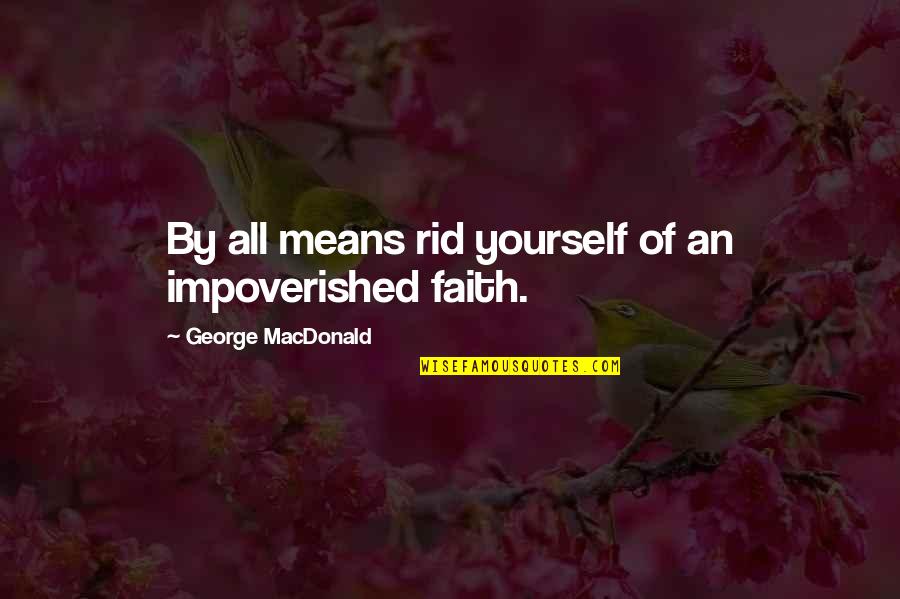 By all means
rid yourself
of an impoverished faith. —
George MacDonald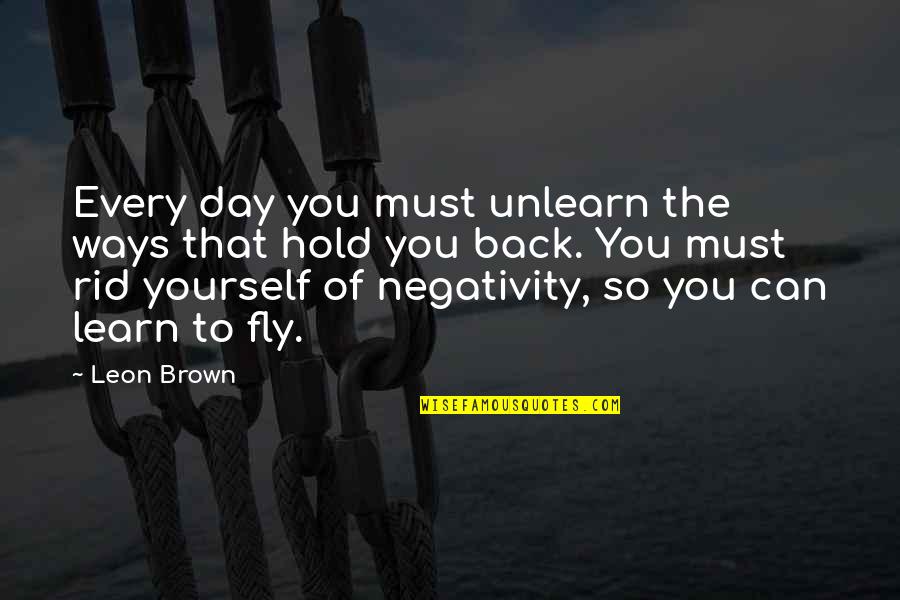 Every day you must unlearn the ways that hold you back. You must
rid yourself
of negativity, so you can learn to fly. —
Leon Brown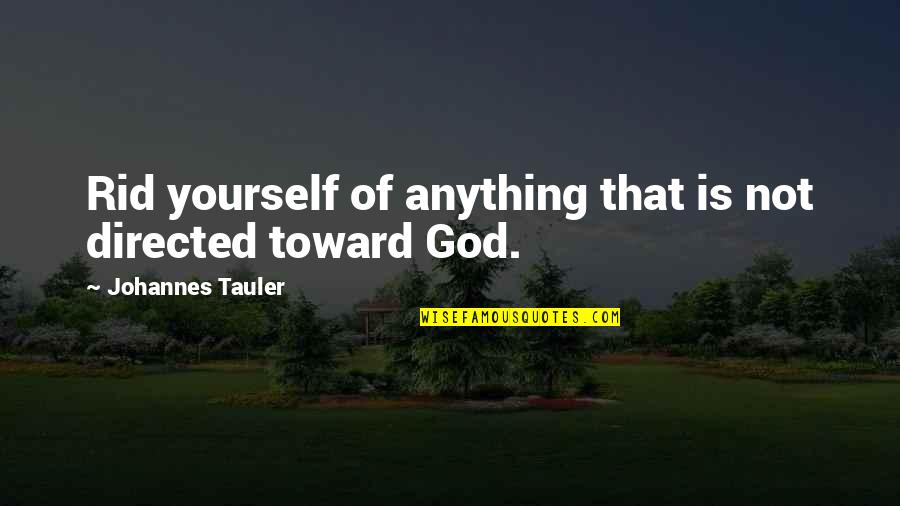 Rid yourself
of anything that is not directed toward God. —
Johannes Tauler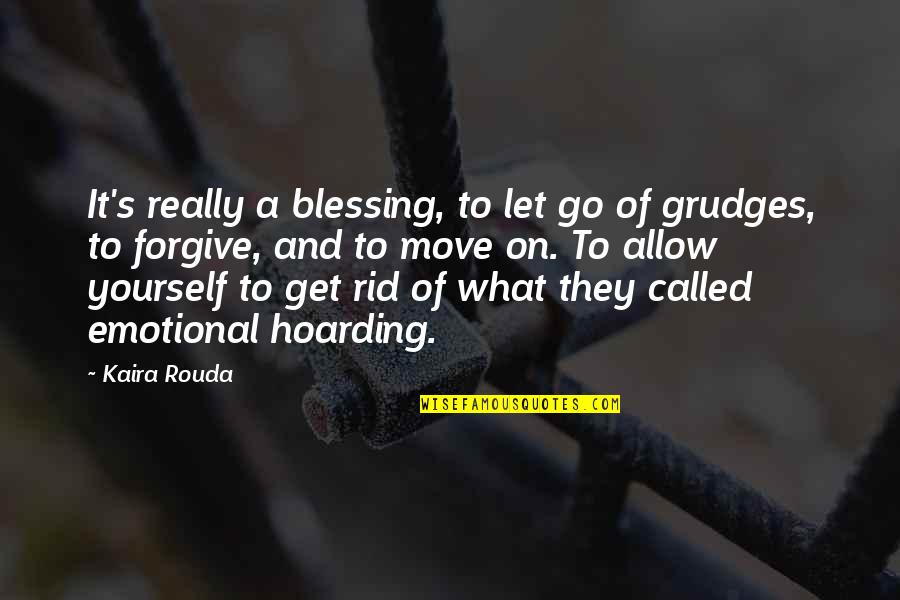 It's really a blessing, to let go of grudges, to forgive, and to move on. To allow yourself to get rid of what they called emotional hoarding. —
Kaira Rouda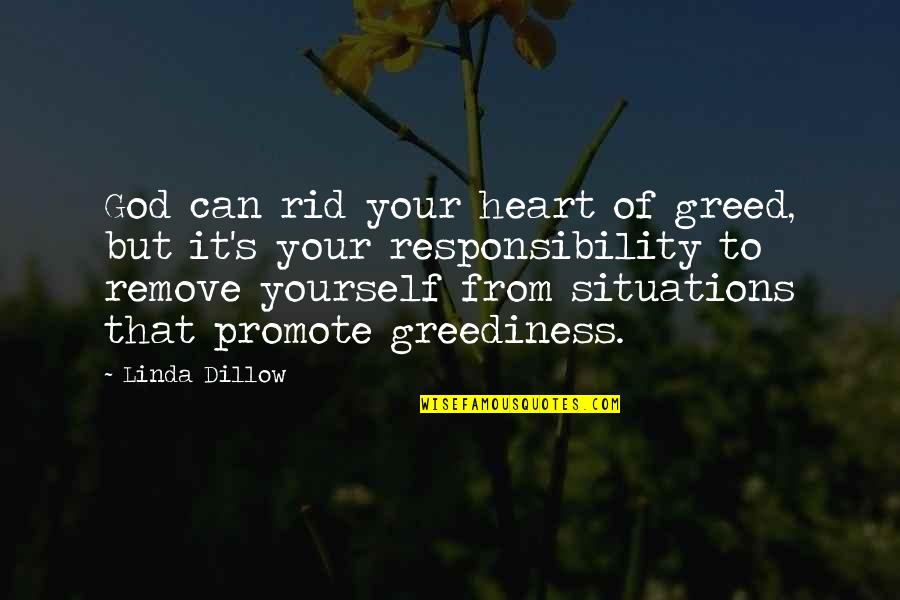 God can rid your heart of greed, but it's your responsibility to remove yourself from situations that promote greediness. —
Linda Dillow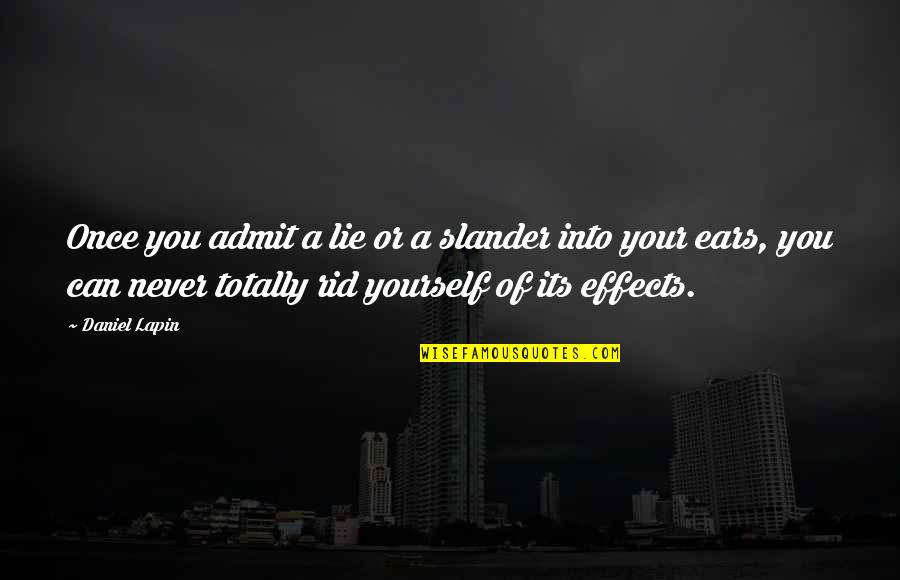 Once you admit a lie or a slander into your ears, you can never totally
rid yourself
of its effects. —
Daniel Lapin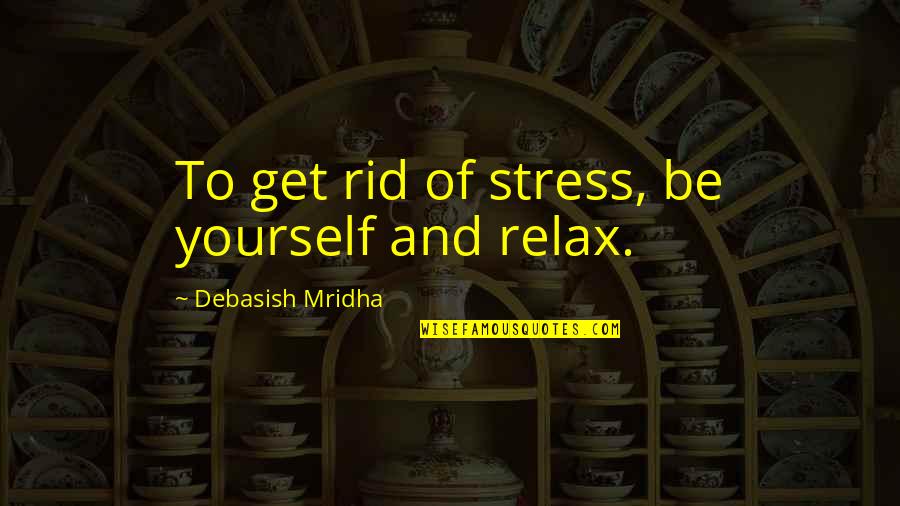 To get rid of stress, be yourself and relax. —
Debasish Mridha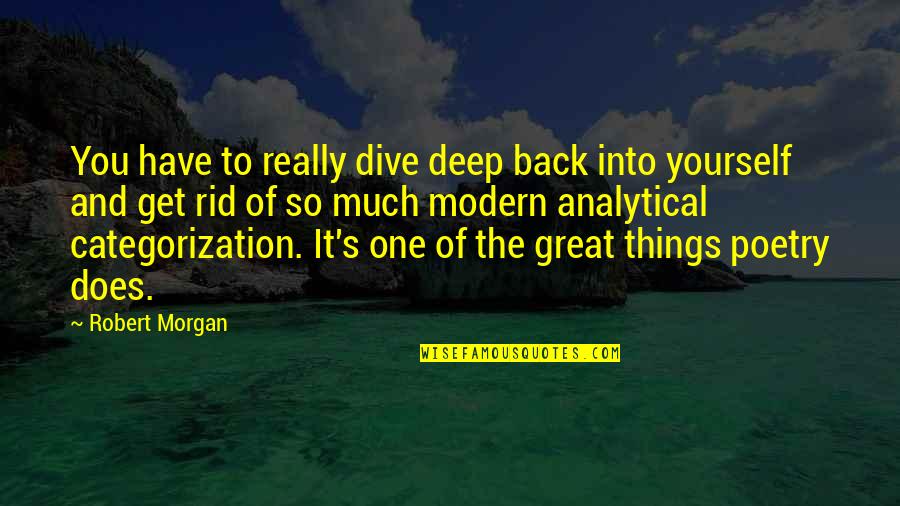 You have to really dive deep back into yourself and get rid of so much modern analytical categorization. It's one of the great things poetry does. —
Robert Morgan