Respectable Man Quotes
Collection of top 20 famous quotes about Respectable Man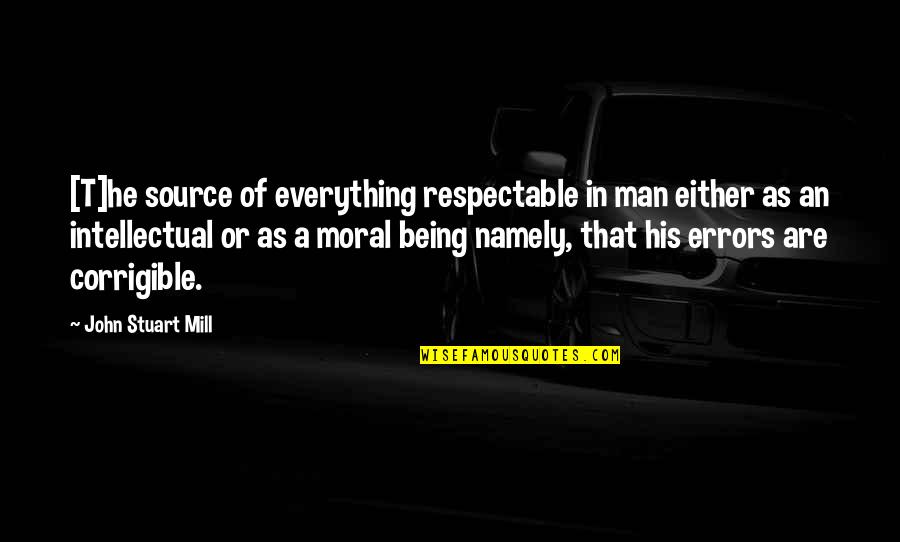 [T]he source of everything respectable in man either as an intellectual or as a moral being namely, that his errors are corrigible.
—
John Stuart Mill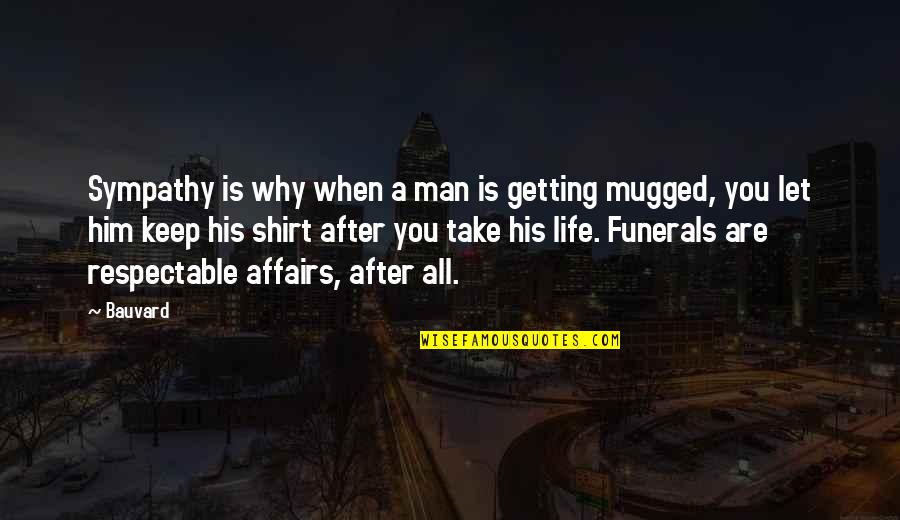 Sympathy is why when a man is getting mugged, you let him keep his shirt after you take his life. Funerals are respectable affairs, after all.
—
Bauvard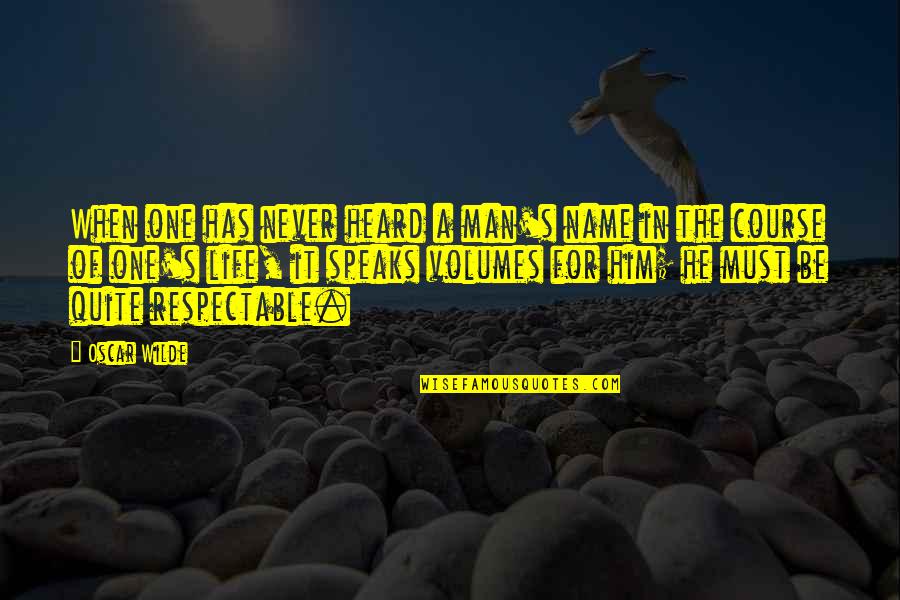 When one has never heard a man's name in the course of one's life, it speaks volumes for him; he must be quite respectable.
—
Oscar Wilde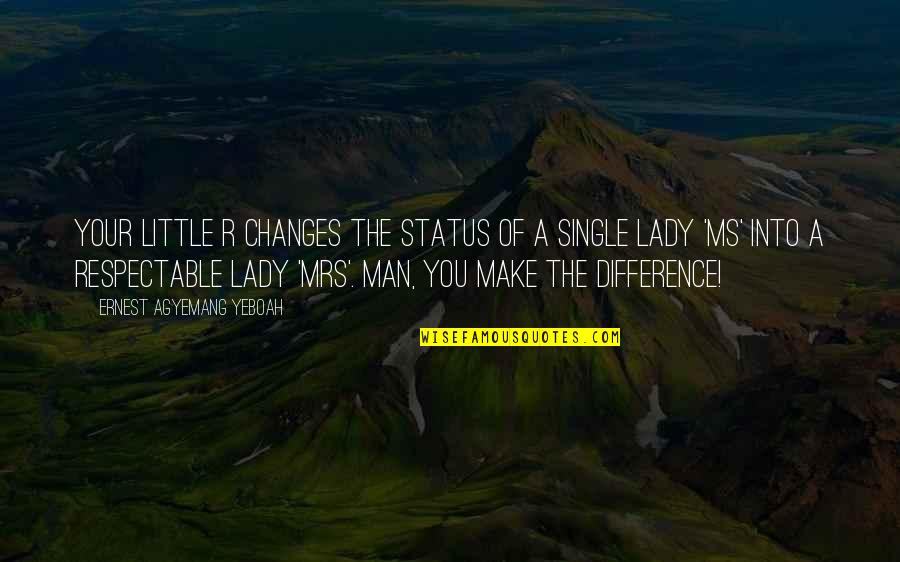 Your little r changes the status of a single lady 'Ms' into a respectable lady 'Mrs'. Man, you make the difference!
—
Ernest Agyemang Yeboah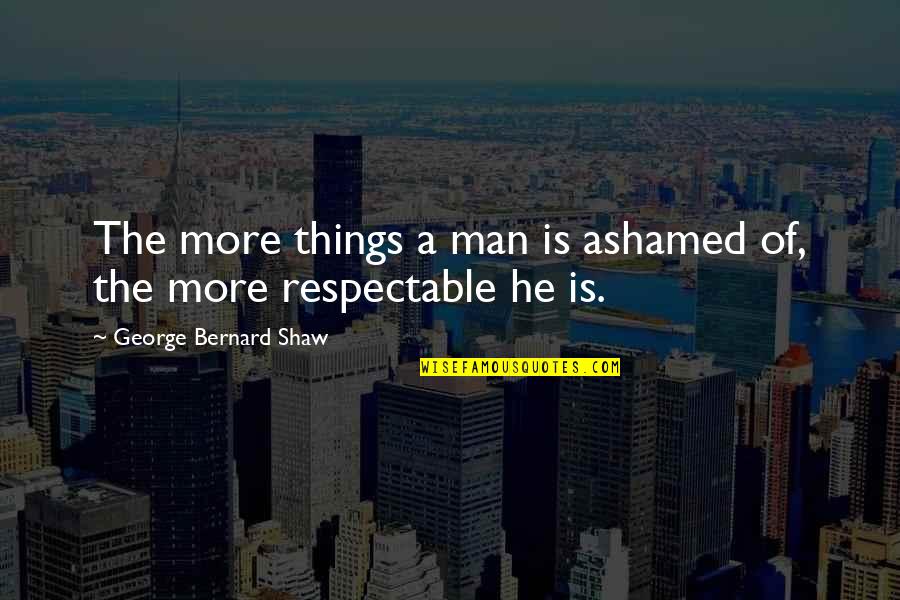 The more things a man is ashamed of, the more respectable he is.
—
George Bernard Shaw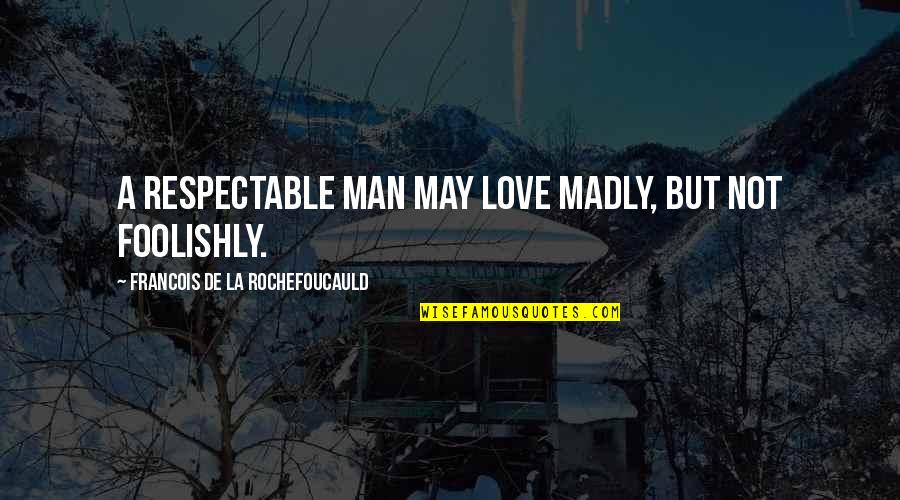 A respectable man may love madly, but not foolishly.
—
Francois De La Rochefoucauld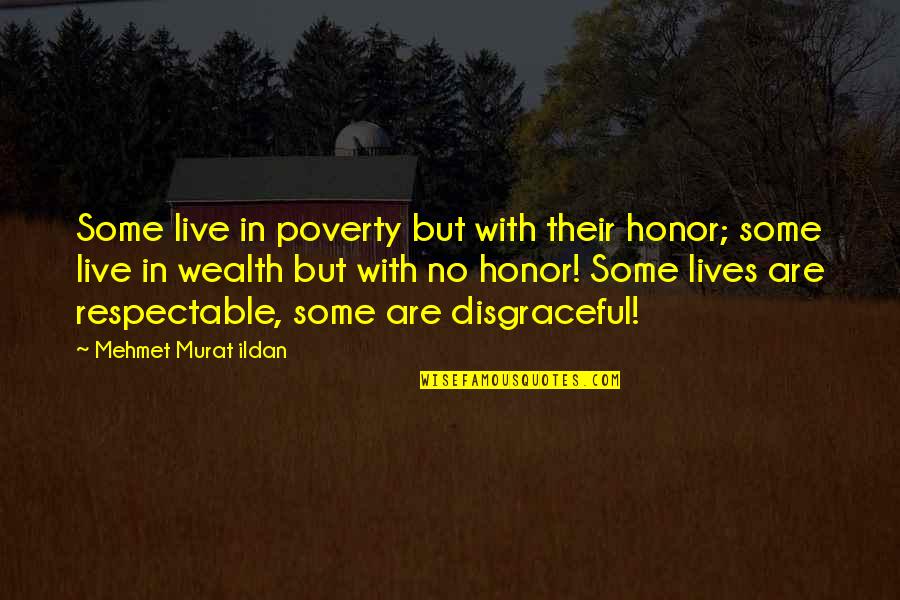 Some live in poverty but with their honor; some live in wealth but with no honor! Some lives are respectable, some are disgraceful! —
Mehmet Murat Ildan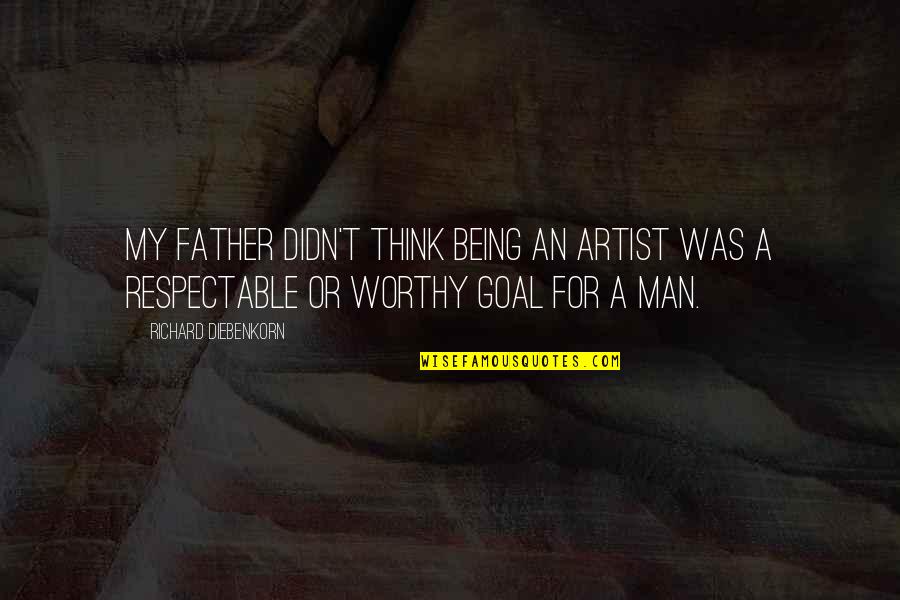 My father didn't think being an artist was a respectable or worthy goal for a man. —
Richard Diebenkorn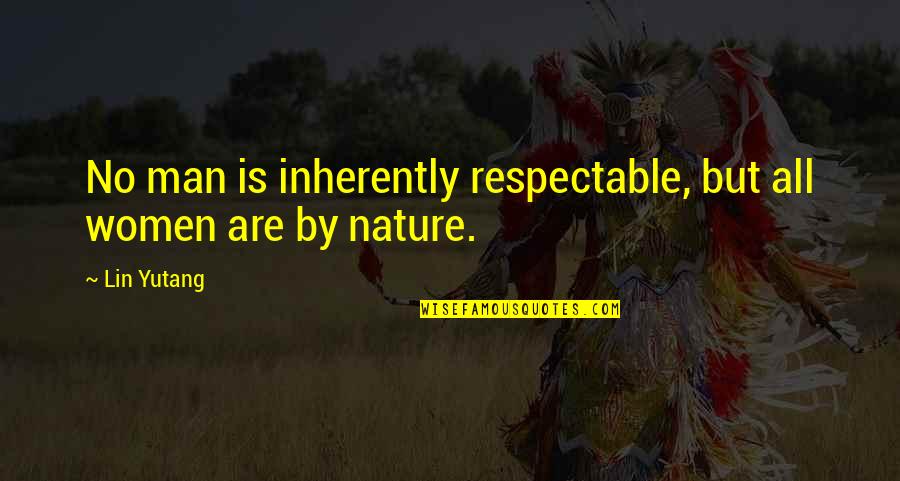 No man is inherently respectable, but all women are by nature. —
Lin Yutang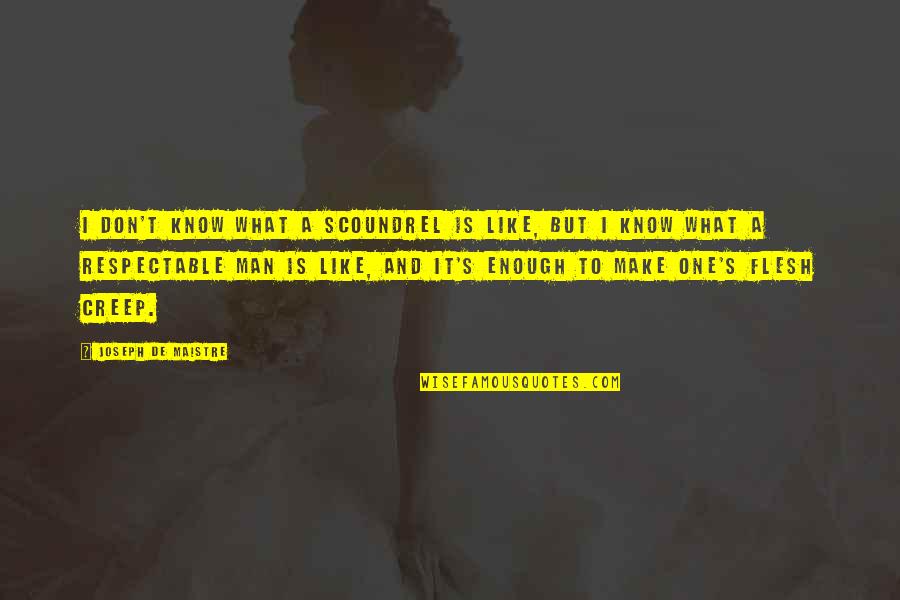 I don't know what a scoundrel is like, but I know what a
respectable man
is like, and it's enough to make one's flesh creep. —
Joseph De Maistre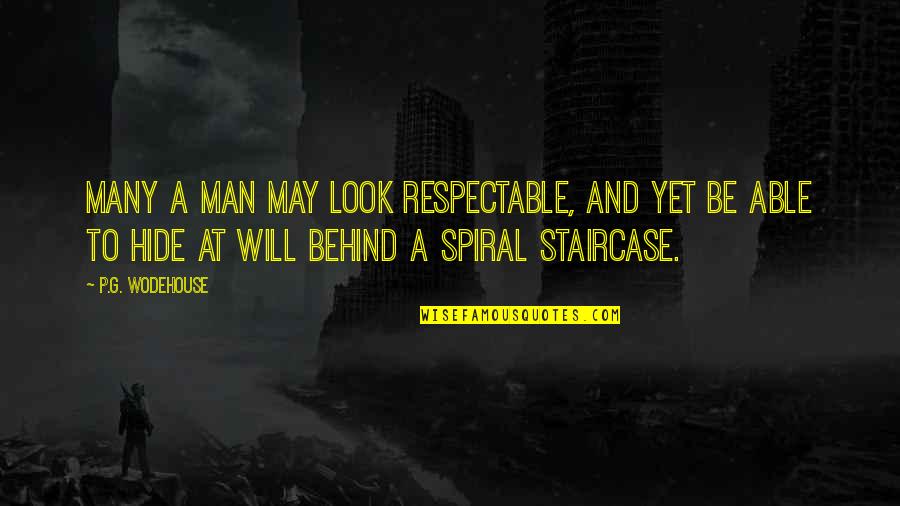 Many a man may look respectable, and yet be able to hide at will behind a spiral staircase. —
P.G. Wodehouse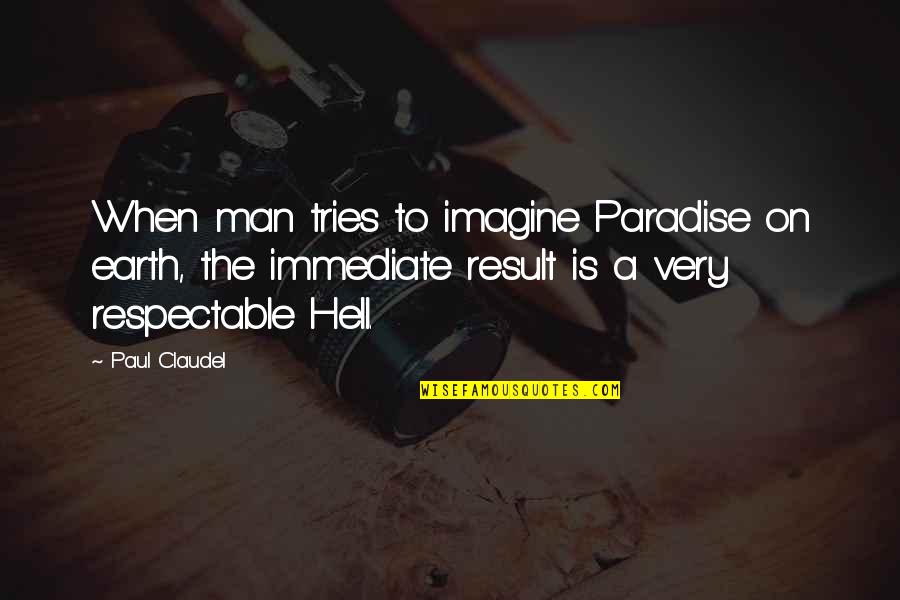 When man tries to imagine Paradise on earth, the immediate result is a very respectable Hell. —
Paul Claudel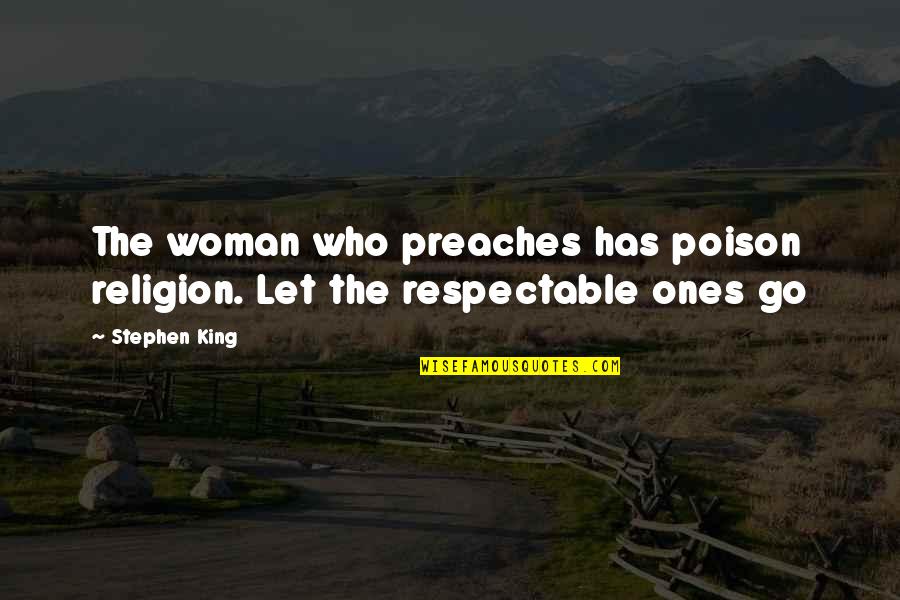 The woman who preaches has poison religion. Let the respectable ones go —
Stephen King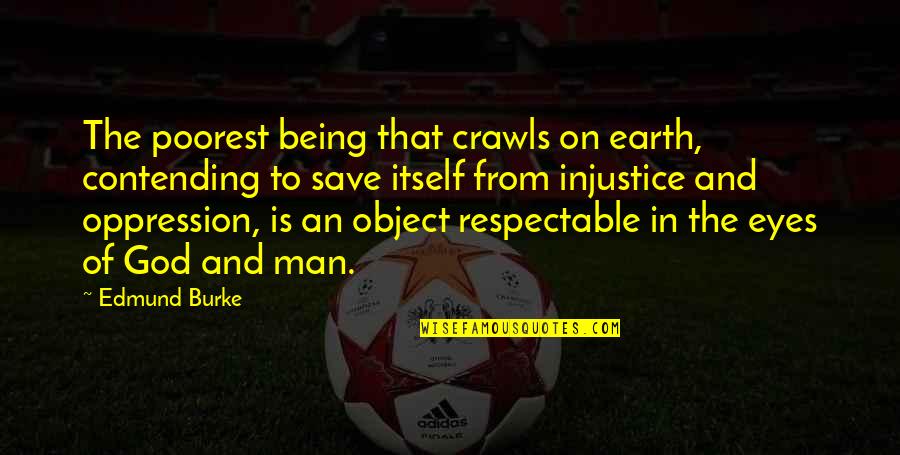 The poorest being that crawls on earth, contending to save itself from injustice and oppression, is an object respectable in the eyes of God and man. —
Edmund Burke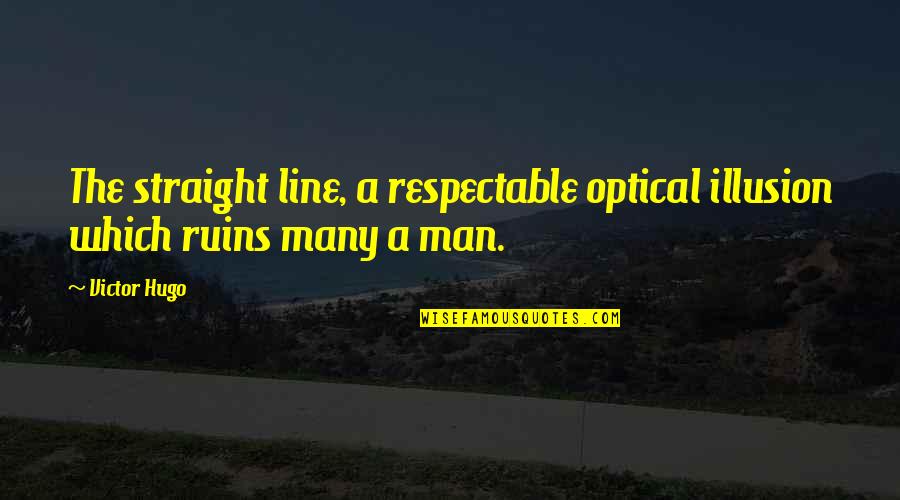 The straight line, a respectable optical illusion which ruins many a man. —
Victor Hugo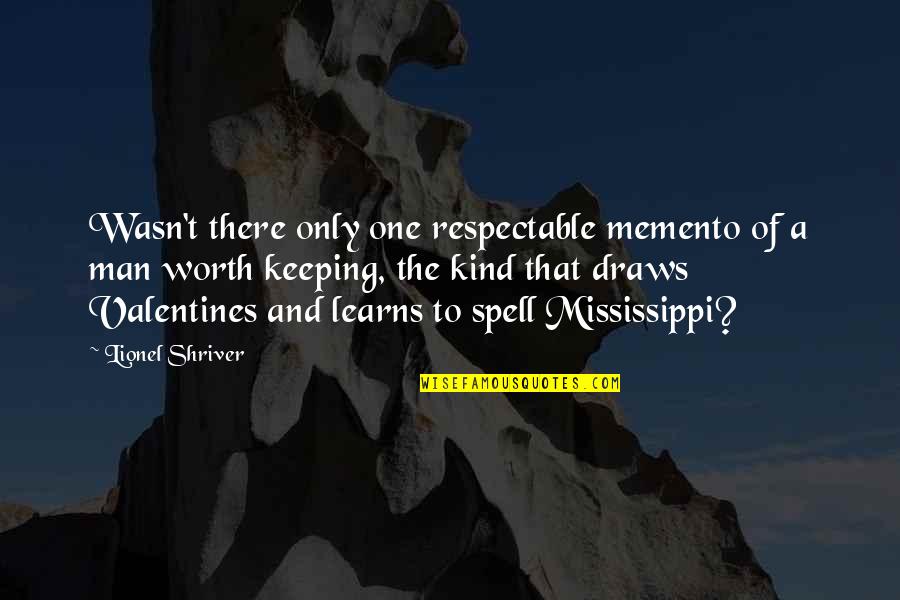 Wasn't there only one respectable memento of a man worth keeping, the kind that draws Valentines and learns to spell Mississippi? —
Lionel Shriver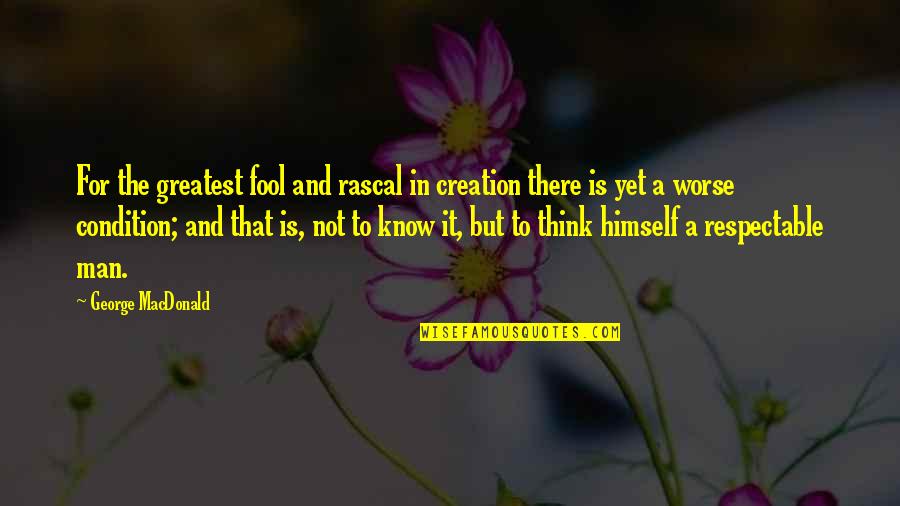 For the greatest fool and rascal in creation there is yet a worse condition; and that is, not to know it, but to think himself a
respectable man
. —
George MacDonald
I do not dislike him. I consider him, on the contrary, as a very
respectable man
, who has everybody's good word and nobody's notice ... —
Jane Austen