Remember One Thing Quotes
Collection of top 52 famous quotes about Remember One Thing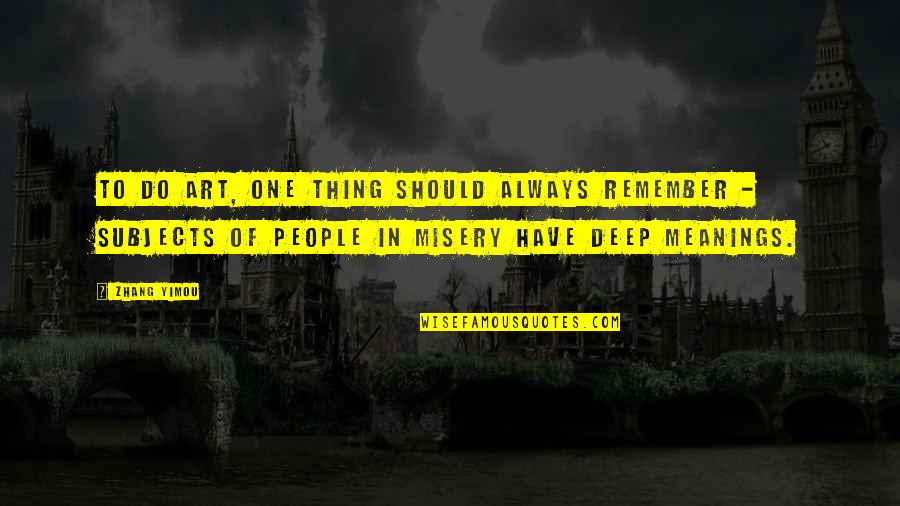 To do art, one thing should always remember - subjects of people in misery have deep meanings.
—
Zhang Yimou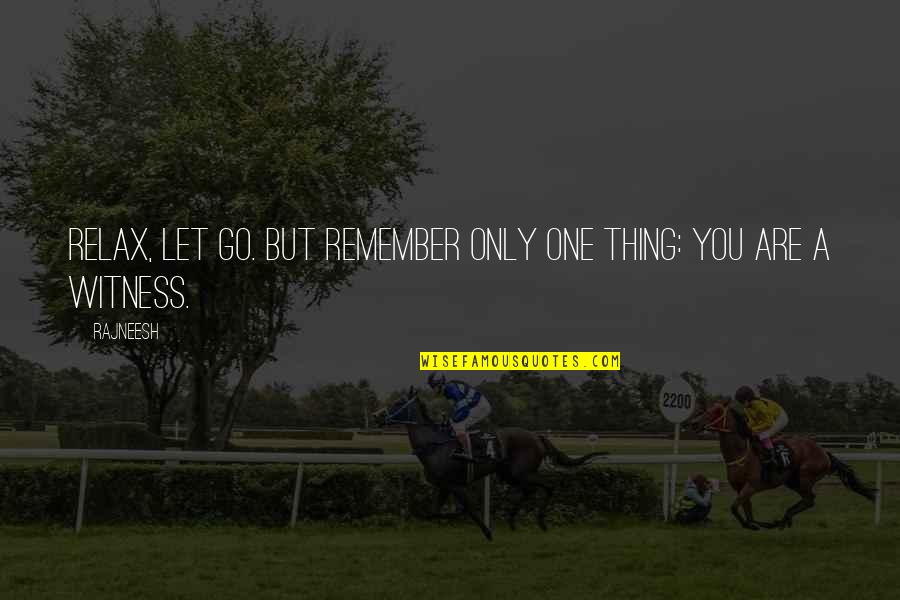 Relax, let go. But remember only one thing: You are a witness.
—
Rajneesh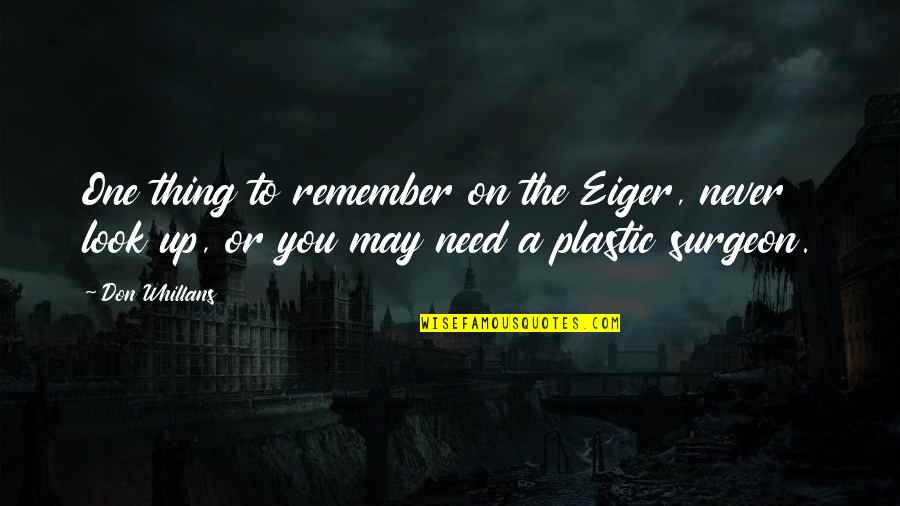 One thing to remember on the Eiger, never look up, or you may need a plastic surgeon.
—
Don Whillans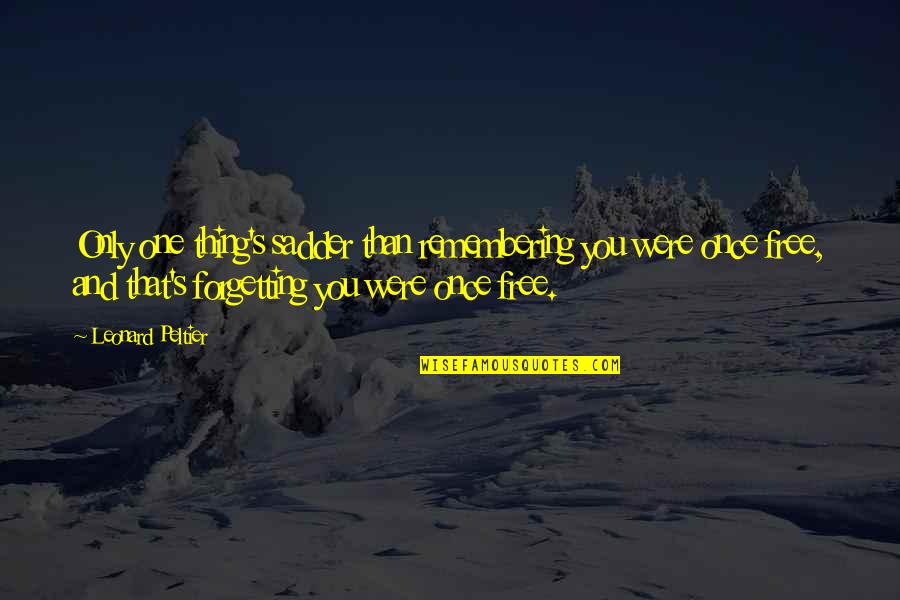 Only one thing's sadder than remembering you were once free, and that's forgetting you were once free.
—
Leonard Peltier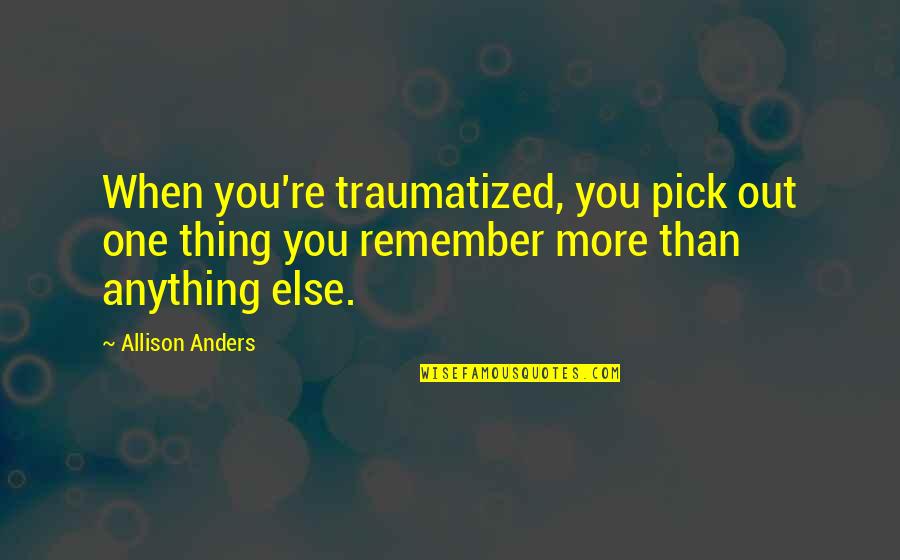 When you're traumatized, you pick out one thing you remember more than anything else.
—
Allison Anders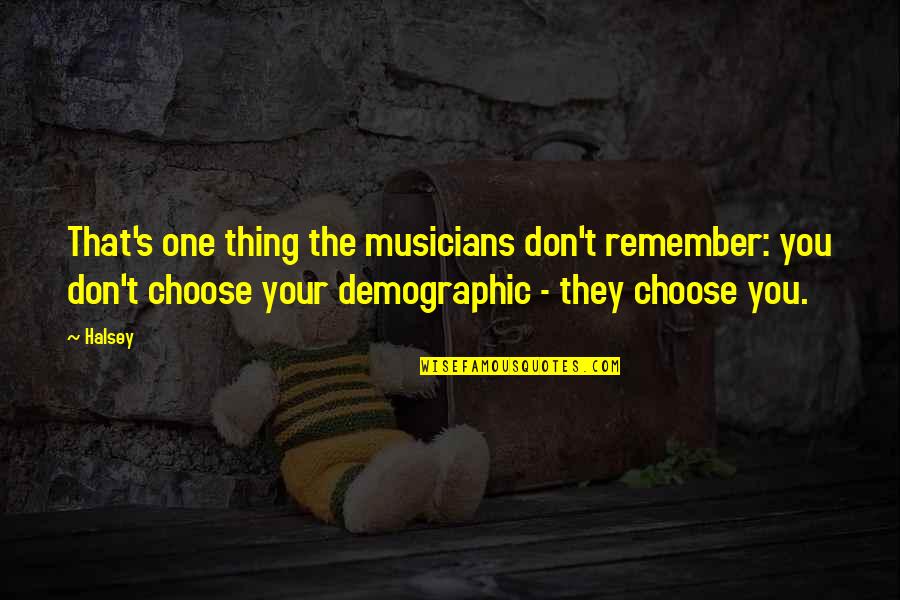 That's one thing the musicians don't remember: you don't choose your demographic - they choose you.
—
Halsey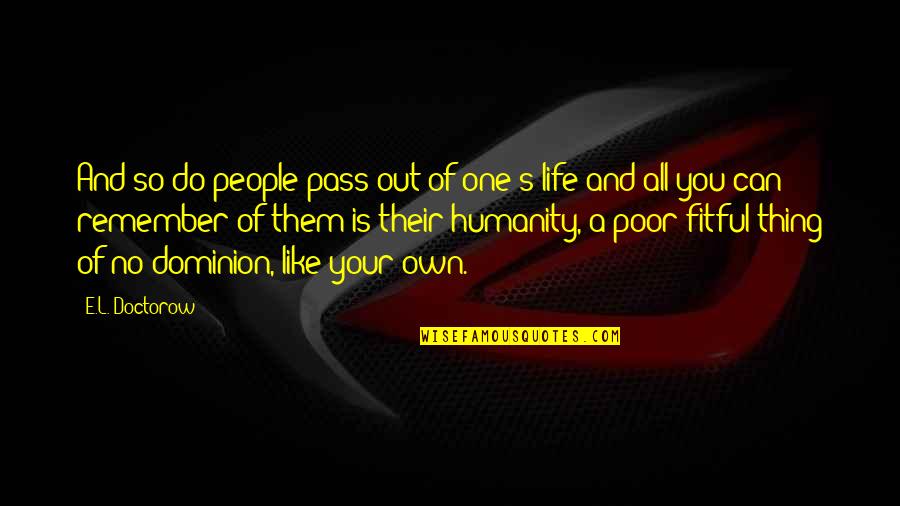 And so do people pass out of one's life and all you can remember of them is their humanity, a poor fitful thing of no dominion, like your own.
—
E.L. Doctorow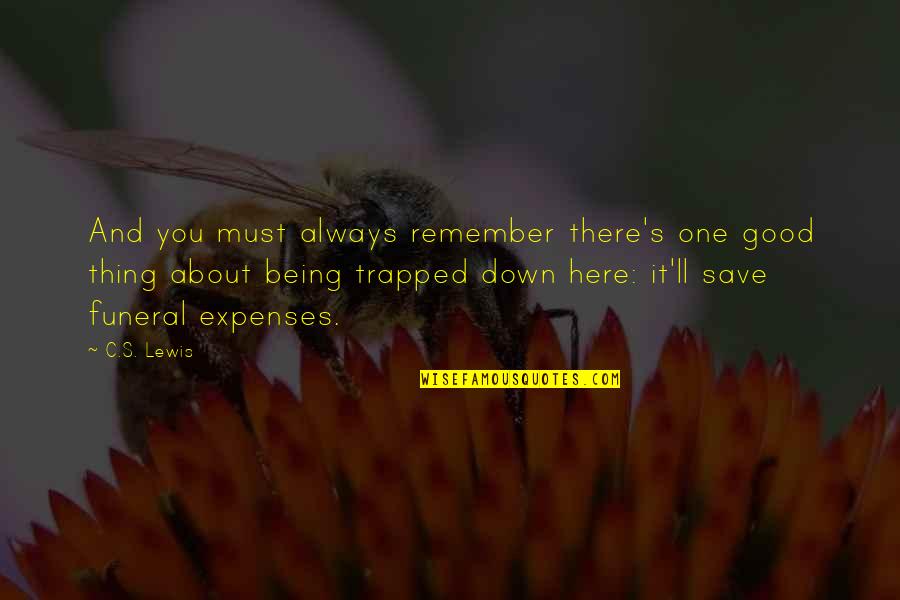 And you must always remember there's one good thing about being trapped down here: it'll save funeral expenses.
—
C.S. Lewis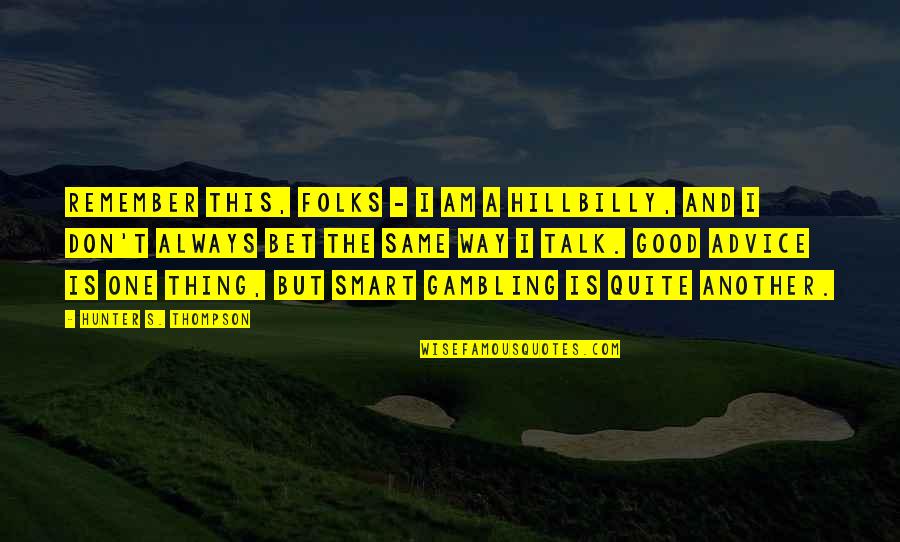 Remember this, folks - I am a Hillbilly, and I don't always Bet the same way I talk. Good advice is one thing, but smart gambling is quite another.
—
Hunter S. Thompson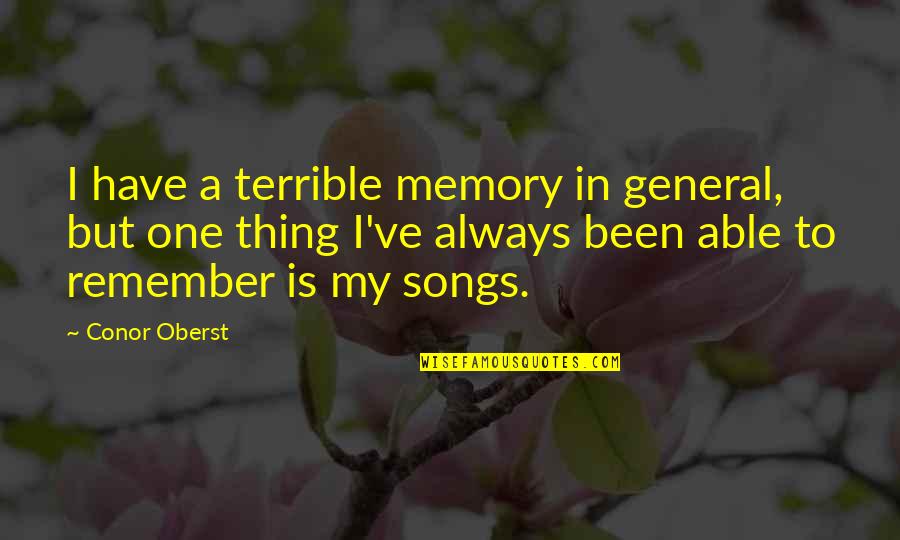 I have a terrible memory in general, but one thing I've always been able to remember is my songs. —
Conor Oberst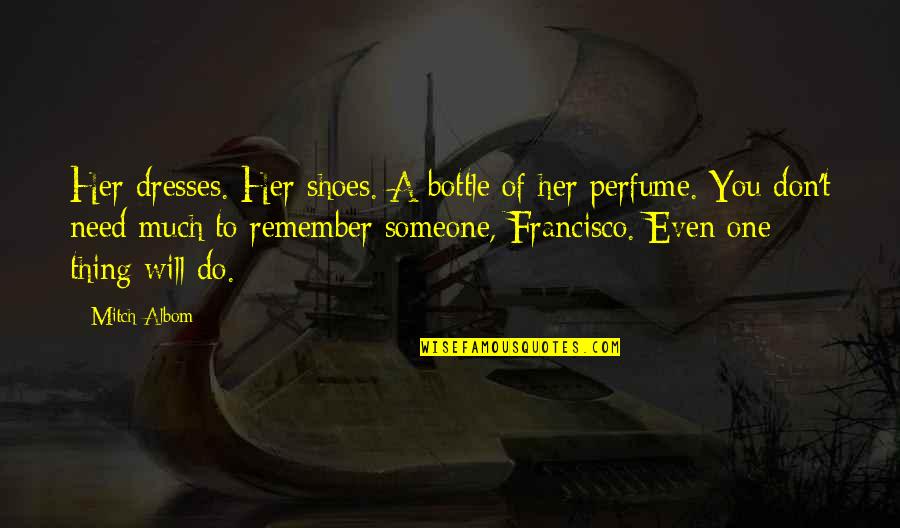 Her dresses. Her shoes. A bottle of her perfume. You don't need much to remember someone, Francisco. Even one thing will do. —
Mitch Albom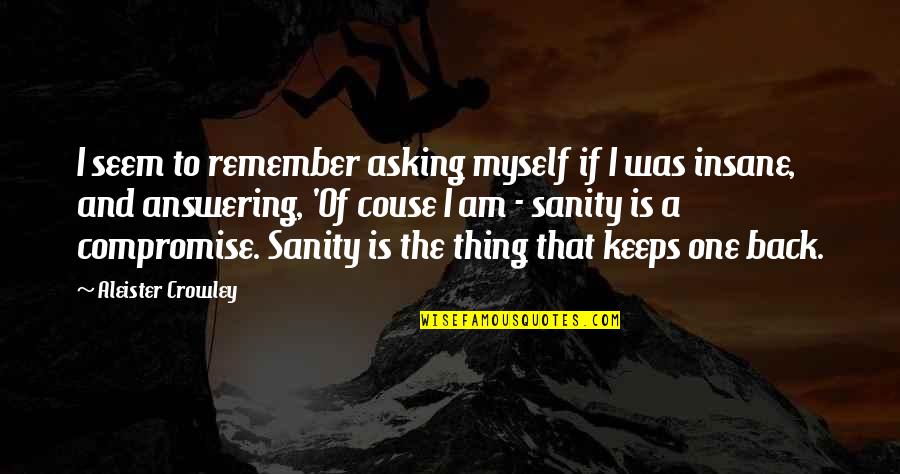 I seem to remember asking myself if I was insane, and answering, 'Of couse I am - sanity is a compromise. Sanity is the thing that keeps one back. —
Aleister Crowley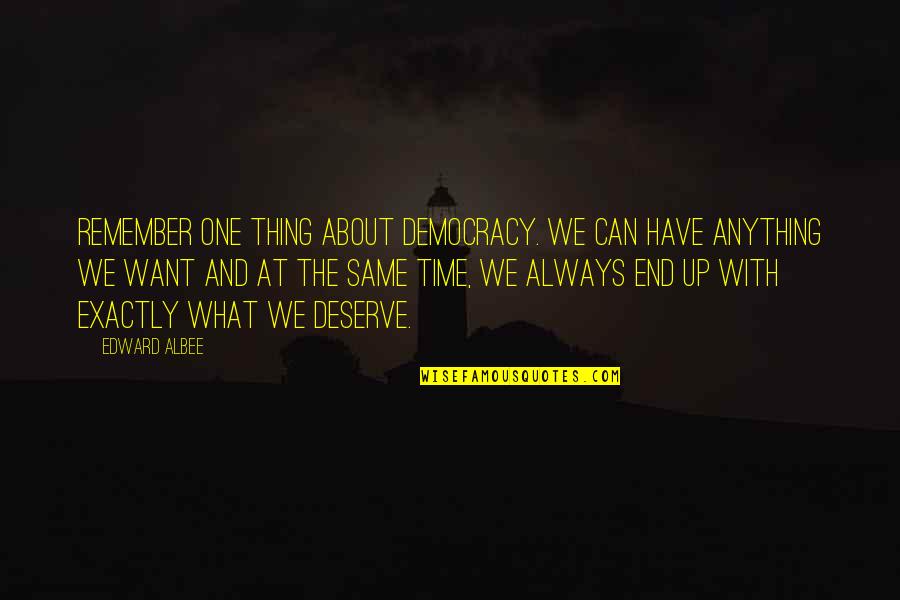 Remember one thing
about democracy. We can have anything we want and at the same time, we always end up with exactly what we deserve. —
Edward Albee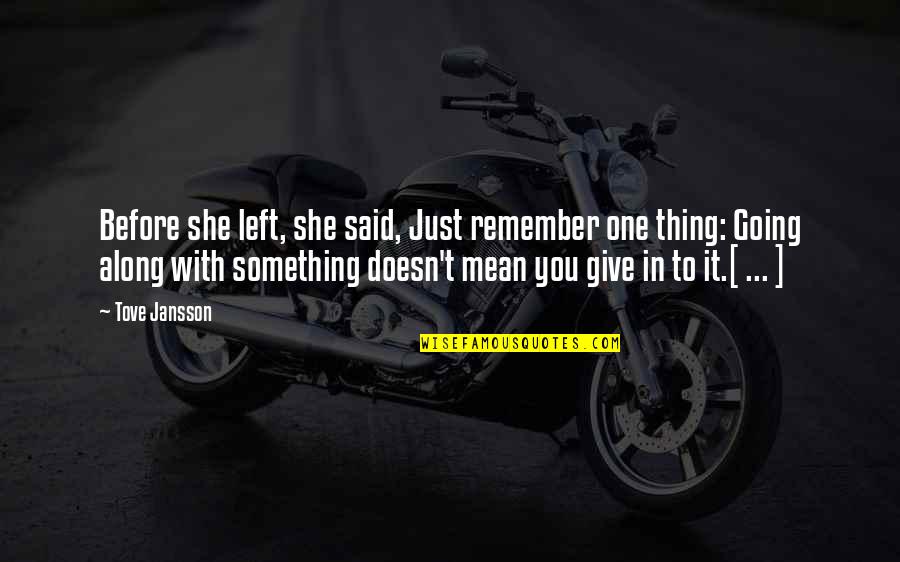 Before she left, she said, Just
remember one thing
: Going along with something doesn't mean you give in to it.[ ... ] —
Tove Jansson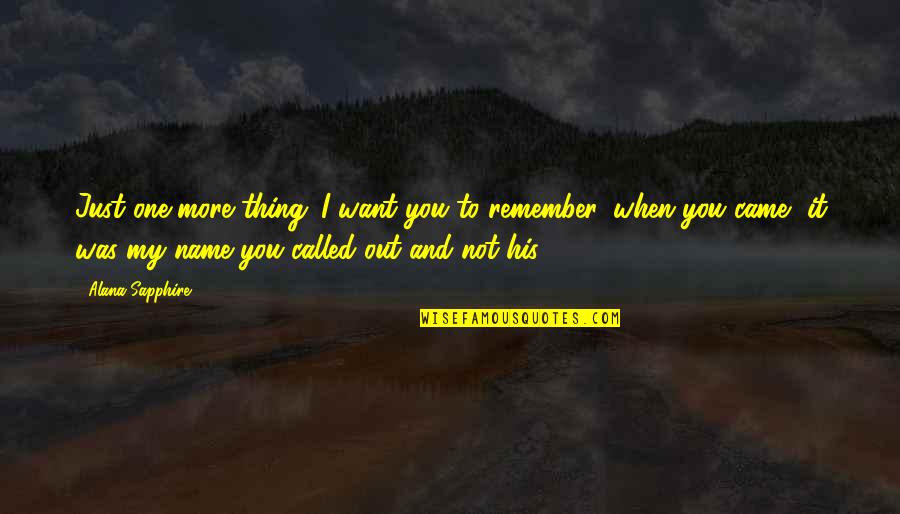 Just one more thing. I want you to remember, when you came, it was my name you called out and not his. —
Alana Sapphire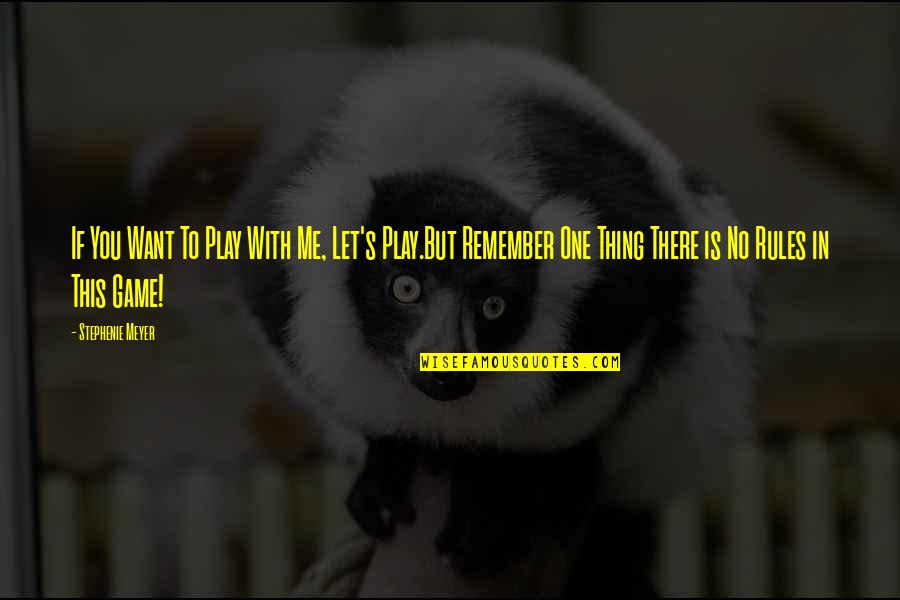 If You Want To Play With Me, Let's Play.
But Remember One Thing There is No Rules in This Game! —
Stephenie Meyer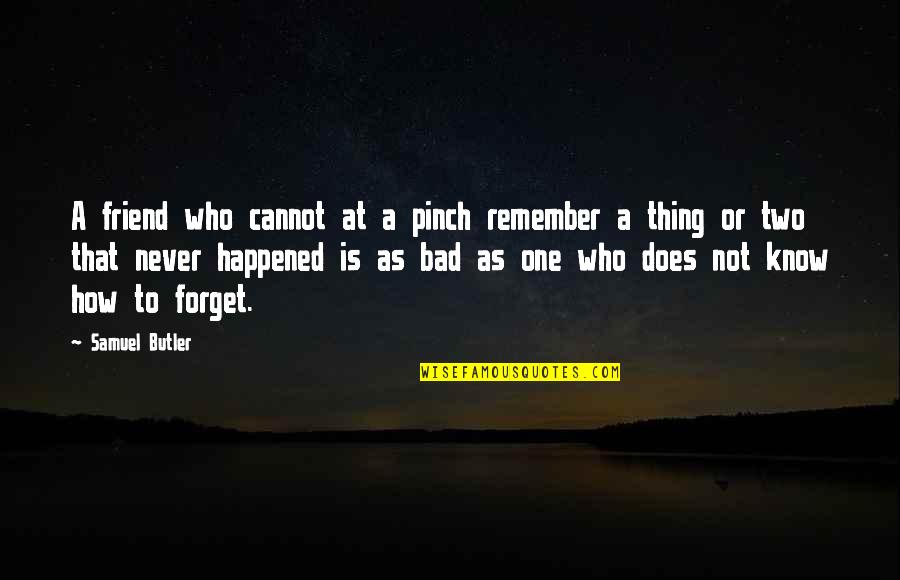 A friend who cannot at a pinch remember a thing or two that never happened is as bad as one who does not know how to forget. —
Samuel Butler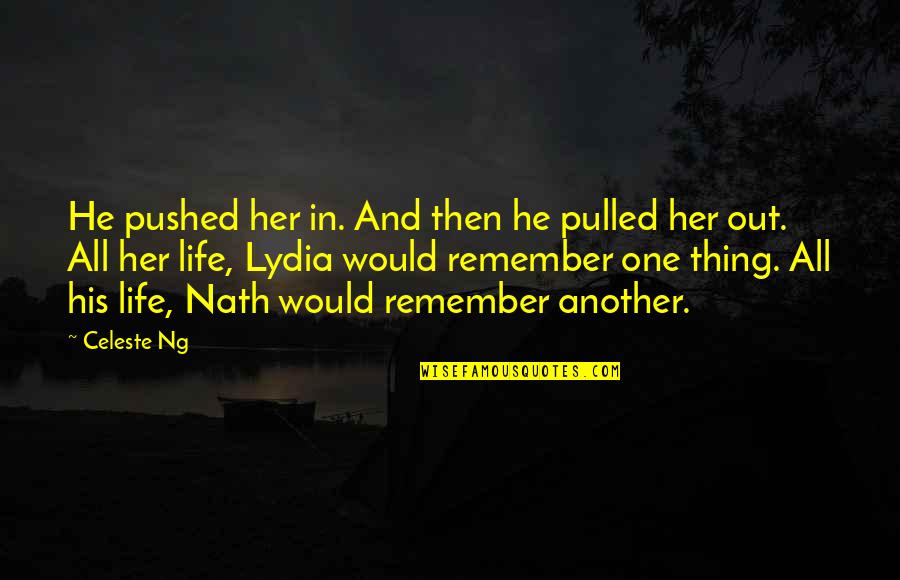 He pushed her in. And then he pulled her out. All her life, Lydia would
remember one thing
. All his life, Nath would remember another. —
Celeste Ng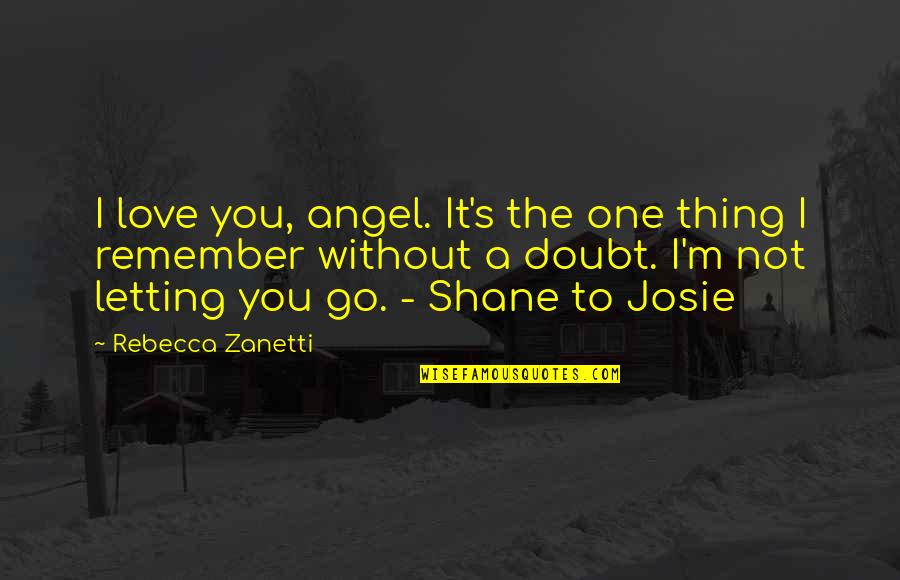 I love you, angel. It's the one thing I remember without a doubt. I'm not letting you go. - Shane to Josie —
Rebecca Zanetti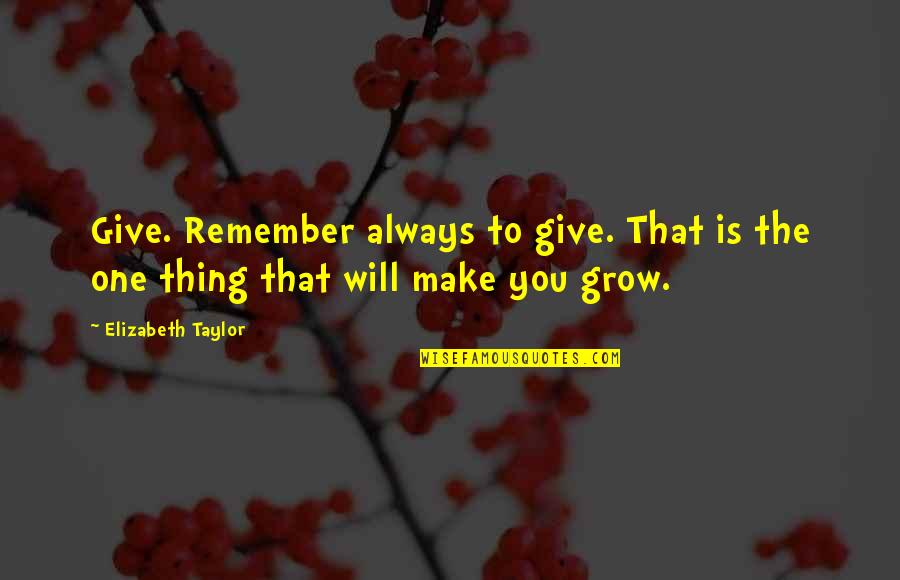 Give. Remember always to give. That is the one thing that will make you grow. —
Elizabeth Taylor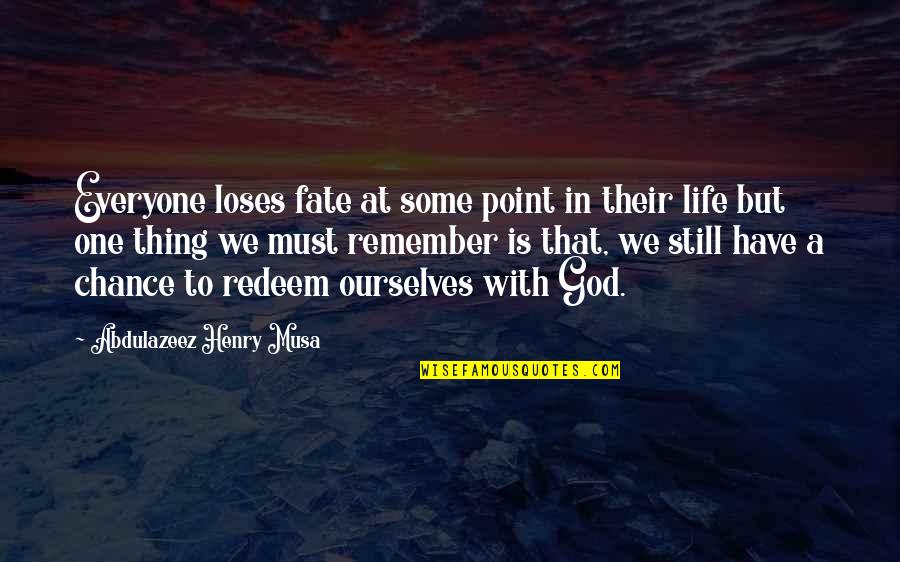 Everyone loses fate at some point in their life but one thing we must remember is that, we still have a chance to redeem ourselves with God. —
Abdulazeez Henry Musa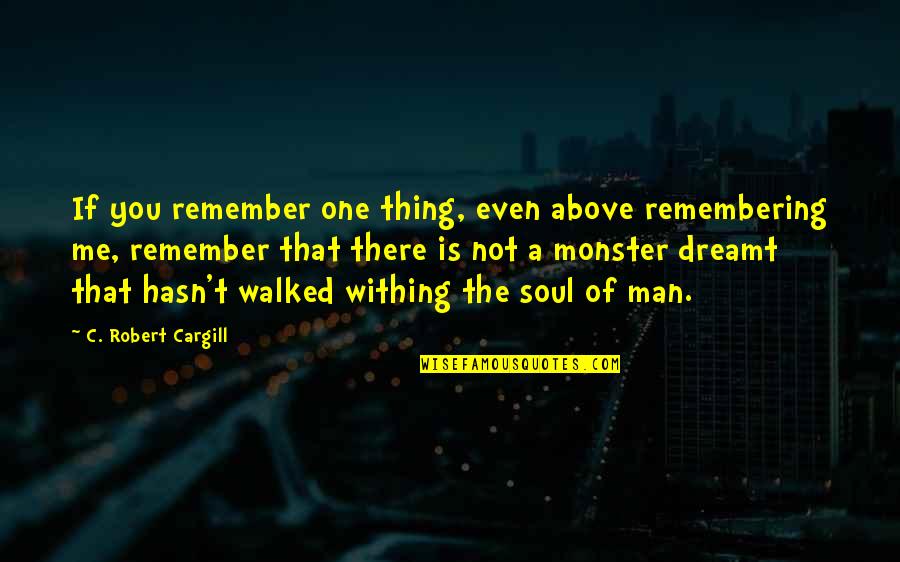 If you
remember one thing
, even above remembering me, remember that there is not a monster dreamt that hasn't walked withing the soul of man. —
C. Robert Cargill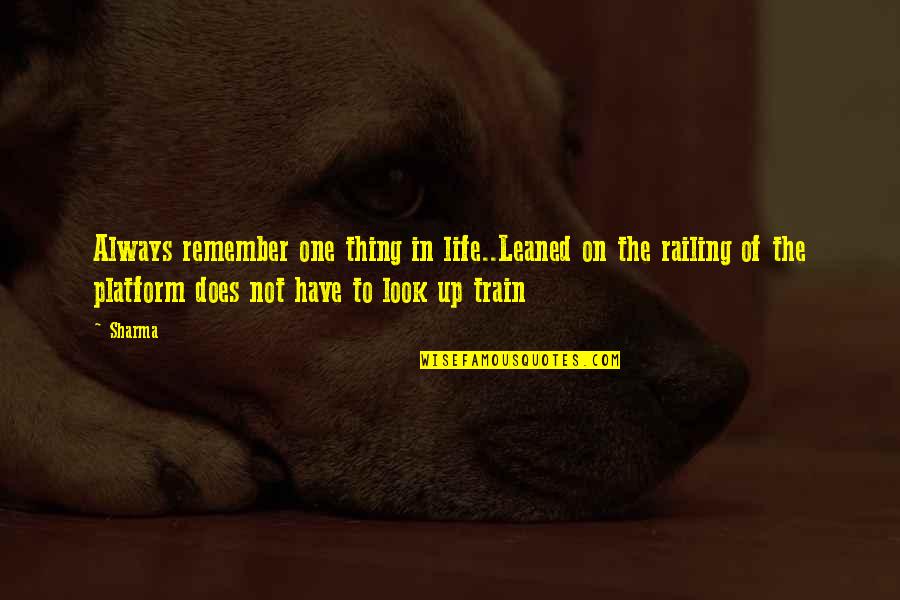 Always
remember one thing
in life
.
.
Leaned on the railing of the platform does not have to look up train —
Sharma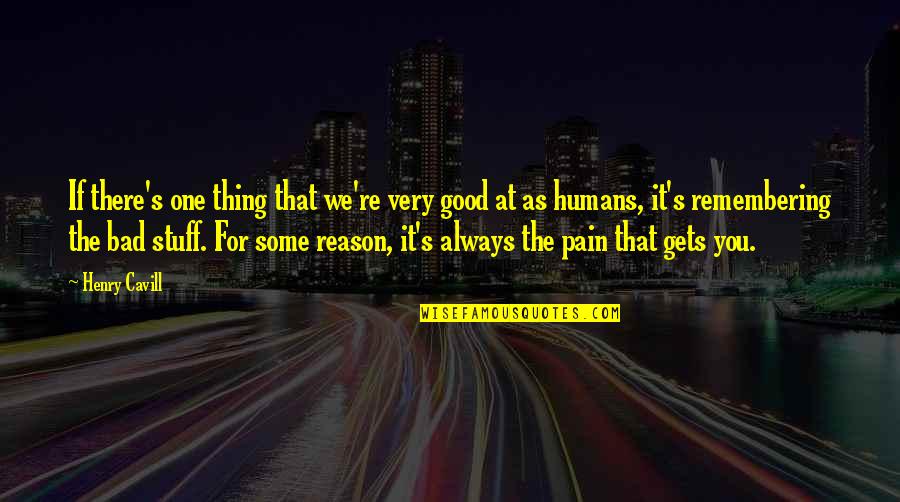 If there's one thing that we're very good at as humans, it's remembering the bad stuff. For some reason, it's always the pain that gets you. —
Henry Cavill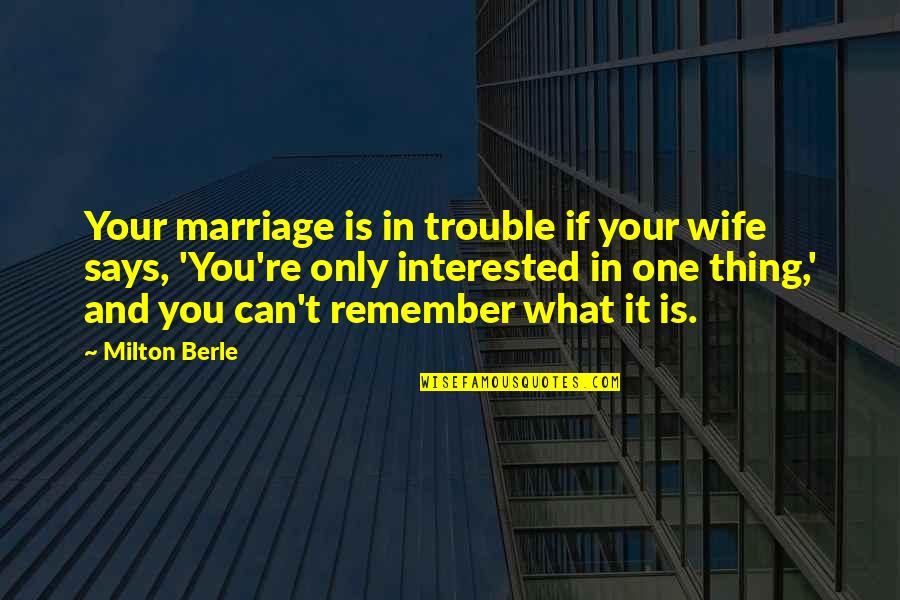 Your marriage is in trouble if your wife says, 'You're only interested in one thing,' and you can't remember what it is. —
Milton Berle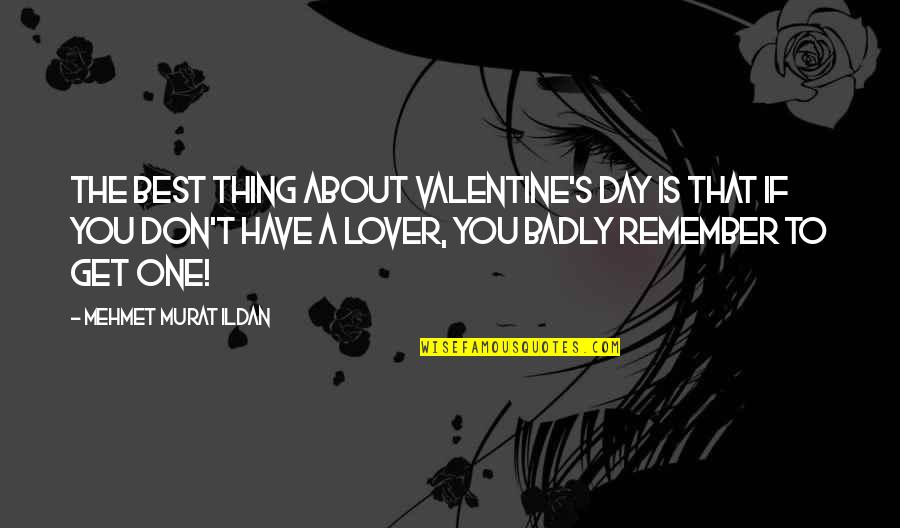 The best thing about Valentine's Day is that if you don't have a lover, you badly remember to get one! —
Mehmet Murat Ildan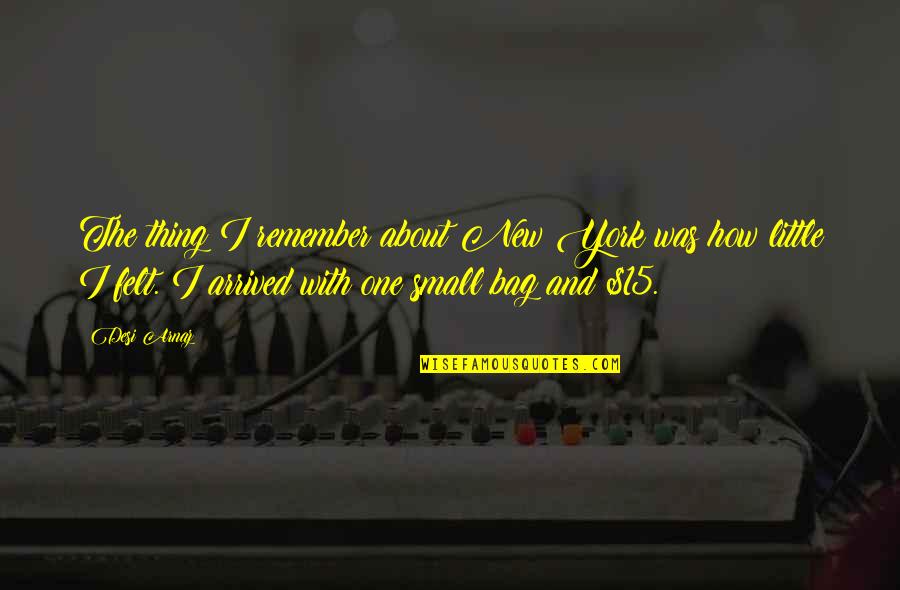 The thing I remember about New York was how little I felt. I arrived with one small bag and $15. —
Desi Arnaz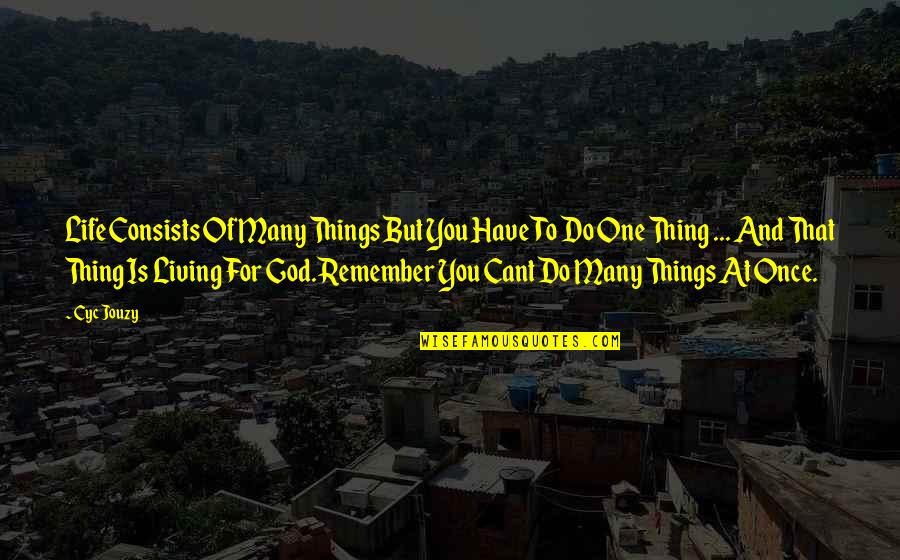 Life Consists Of Many Things But You Have To Do One Thing ... And That Thing Is Living For God.
Remember You Cant Do Many Things At Once. —
Cyc Jouzy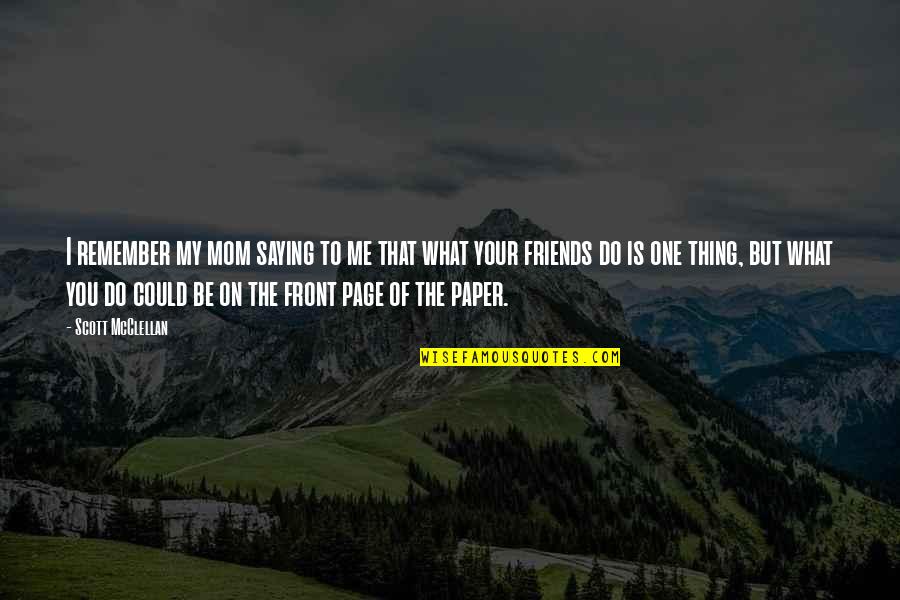 I remember my mom saying to me that what your friends do is one thing, but what you do could be on the front page of the paper. —
Scott McClellan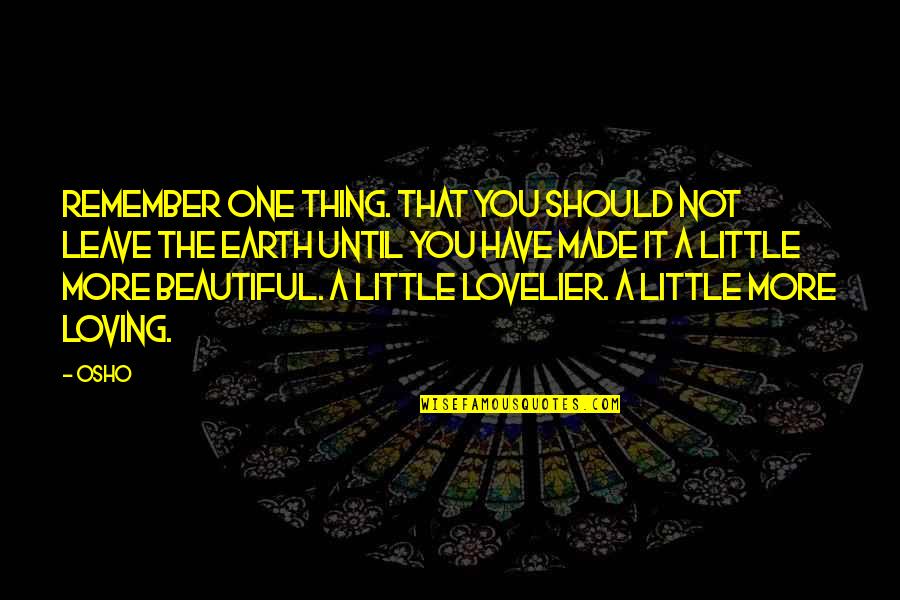 Remember one thing
. That you should not leave the Earth until you have made it a little more beautiful. A little lovelier. A little more loving. —
Osho
You can read 50 great things about yourself, but the one bad thing will be what you remember most. —
Luke Evans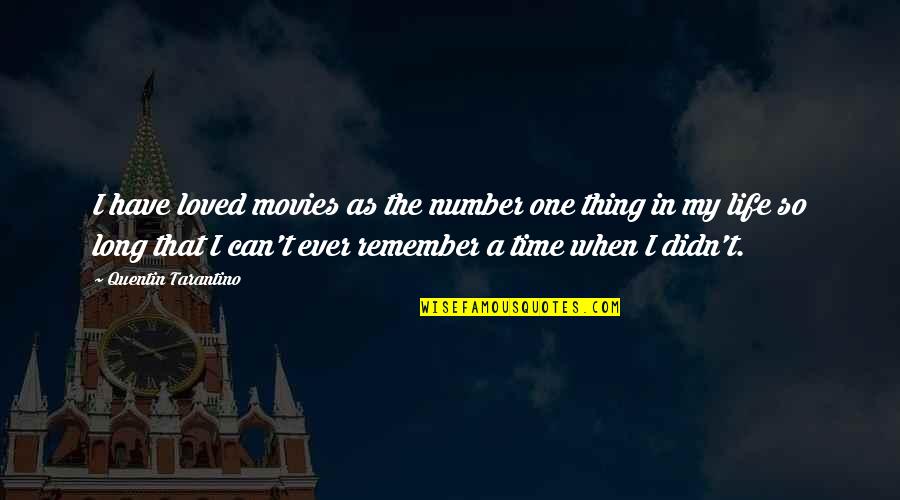 I have loved movies as the number one thing in my life so long that I can't ever remember a time when I didn't. —
Quentin Tarantino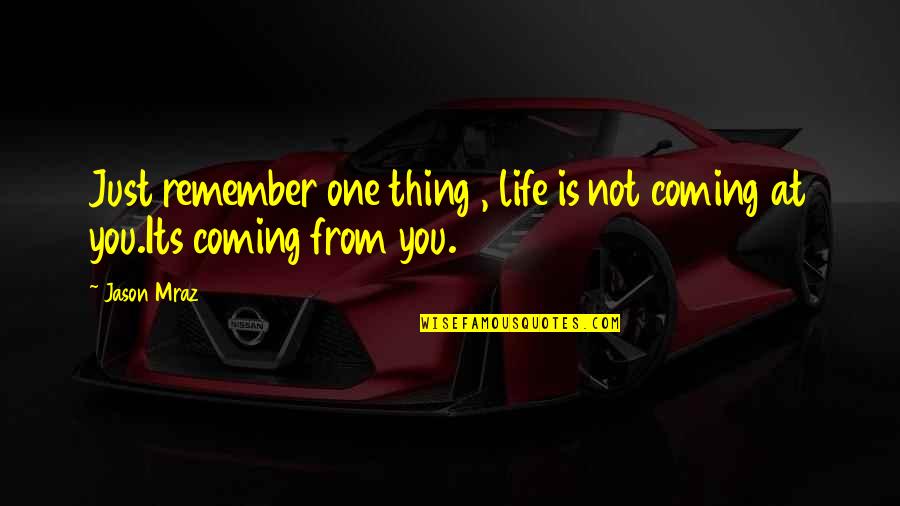 Just
remember one thing
, life is not coming at you.Its coming from you. —
Jason Mraz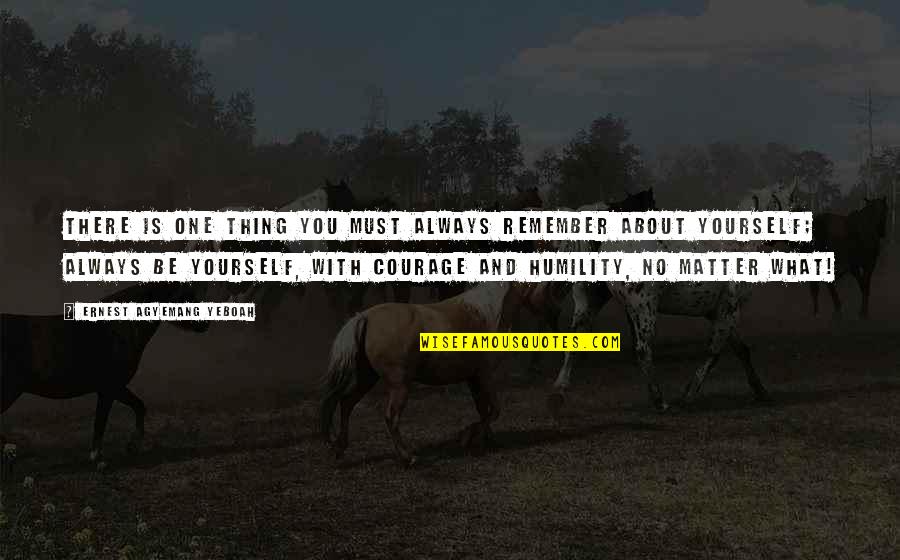 There is one thing you must always remember about yourself; always be yourself, with courage and humility, no matter what! —
Ernest Agyemang Yeboah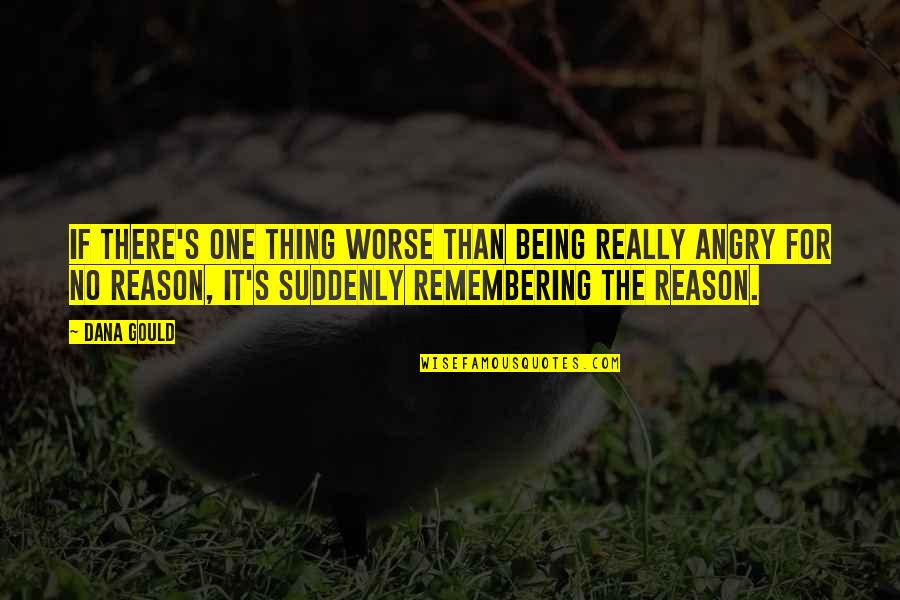 If there's one thing worse than being really angry for no reason, it's suddenly remembering the reason. —
Dana Gould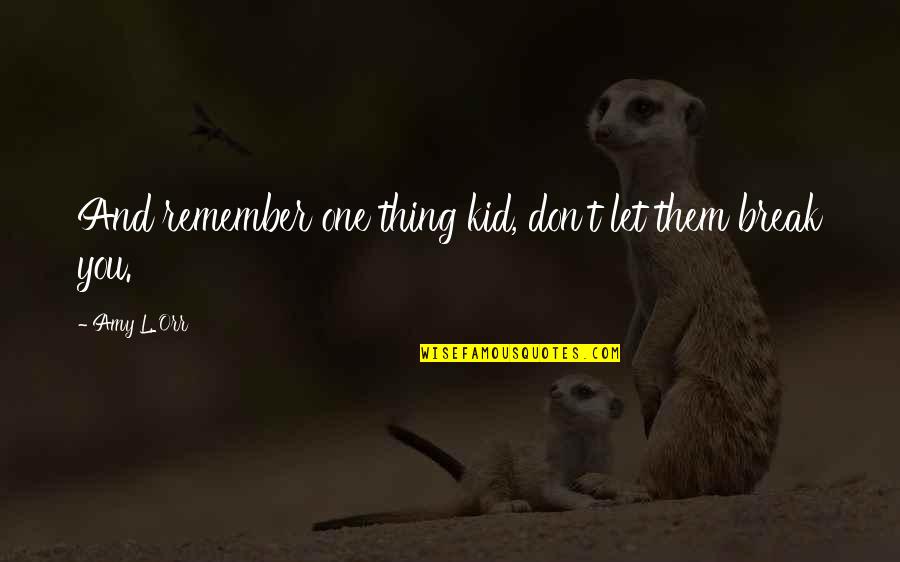 And
remember one thing
kid, don't let them break you. —
Amy L. Orr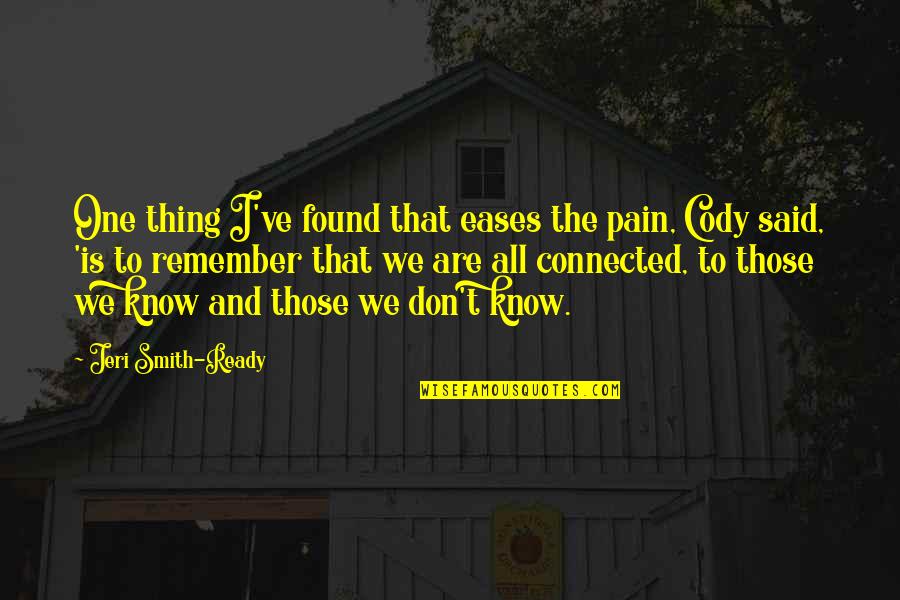 One thing I've found that eases the pain, Cody said, 'is to remember that we are all connected, to those we know and those we don't know. —
Jeri Smith-Ready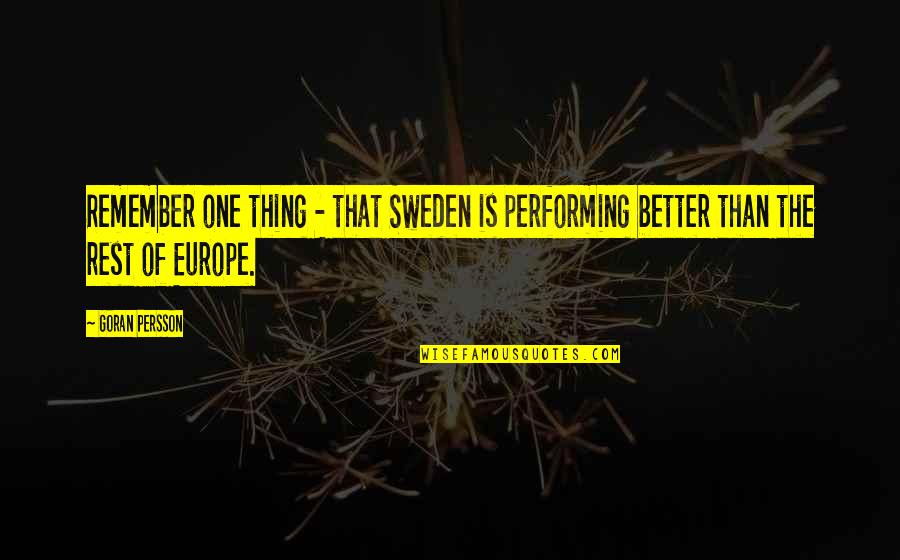 Remember one thing
- that Sweden is performing better than the rest of Europe. —
Goran Persson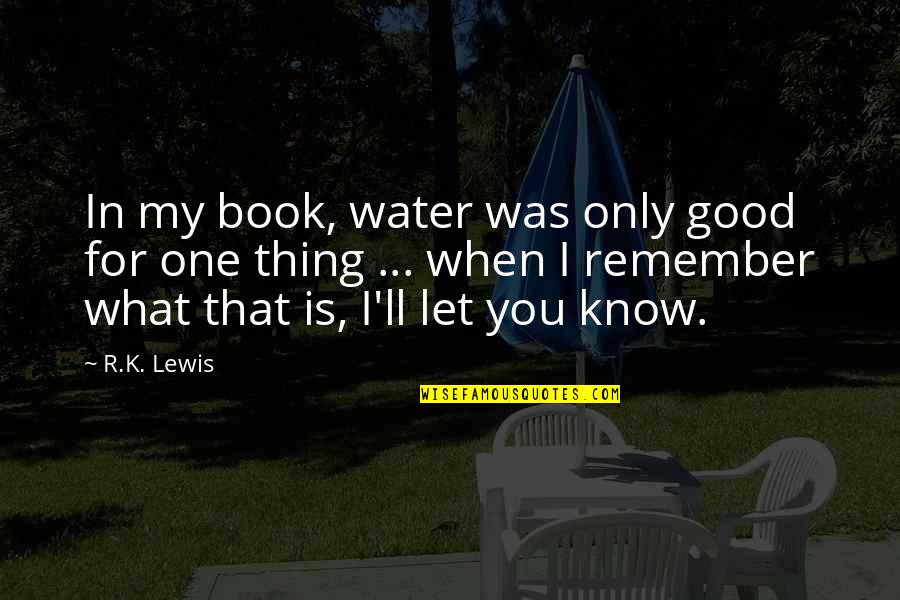 In my book, water was only good for one thing ... when I remember what that is, I'll let you know. —
R.K. Lewis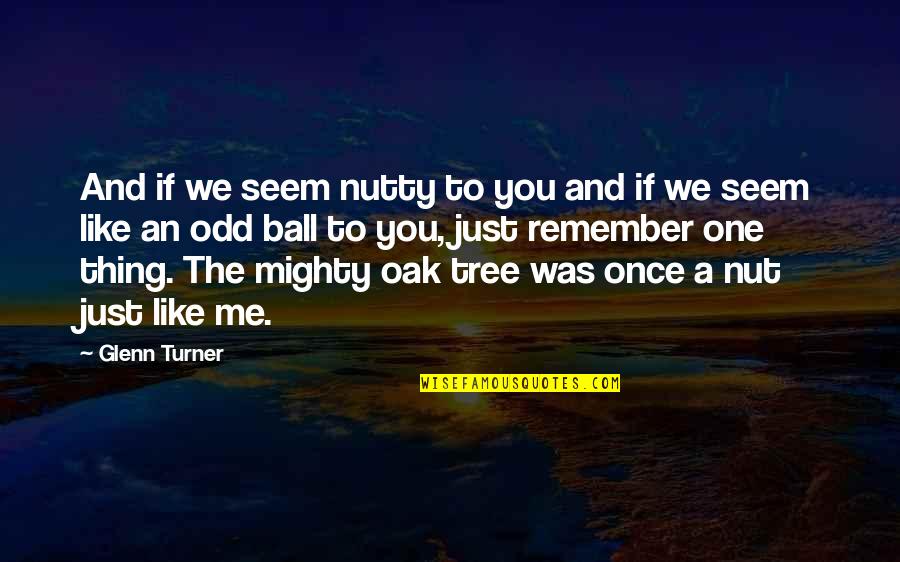 And if we seem nutty to you and if we seem like an odd ball to you, just
remember one thing
. The mighty oak tree was once a nut just like me. —
Glenn Turner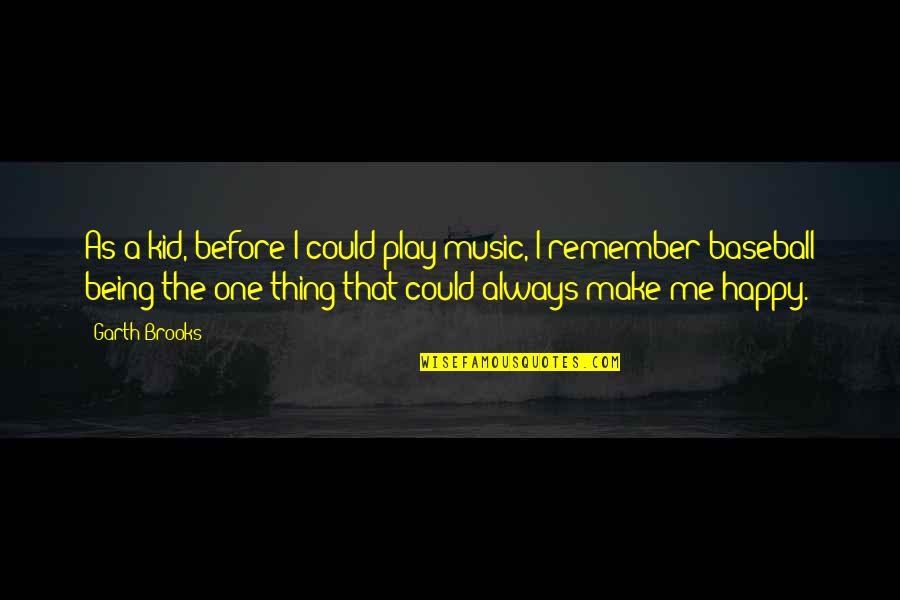 As a kid, before I could play music, I remember baseball being the one thing that could always make me happy. —
Garth Brooks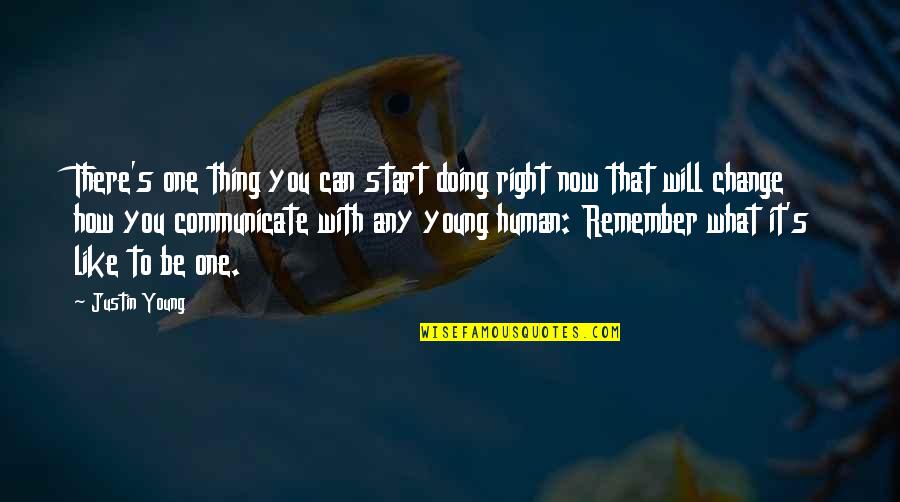 There's one thing you can start doing right now that will change how you communicate with any young human: Remember what it's like to be one. —
Justin Young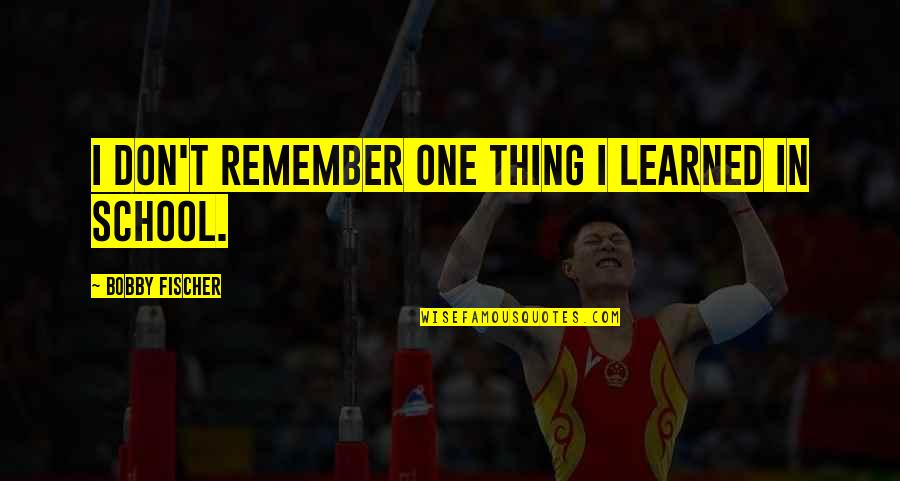 I don't
remember one thing
I learned in school. —
Bobby Fischer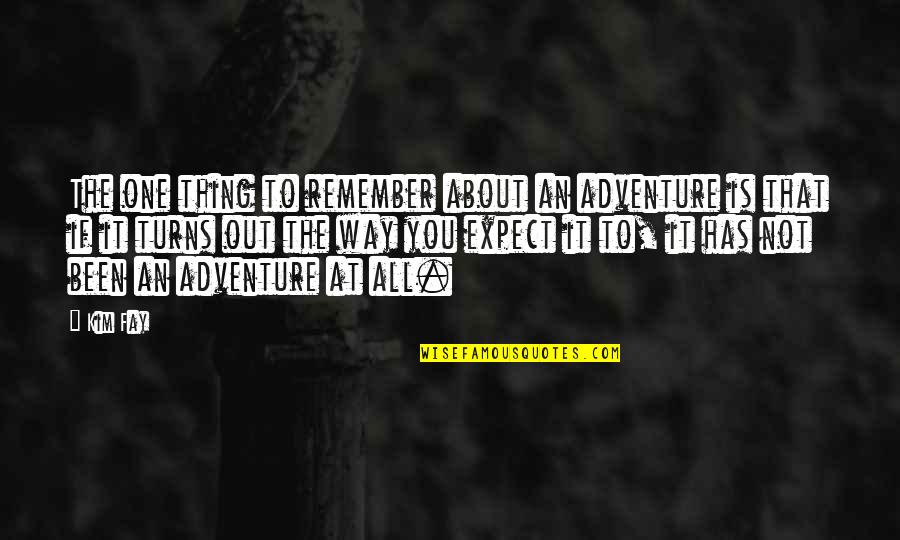 The one thing to remember about an adventure is that if it turns out the way you expect it to, it has not been an adventure at all. —
Kim Fay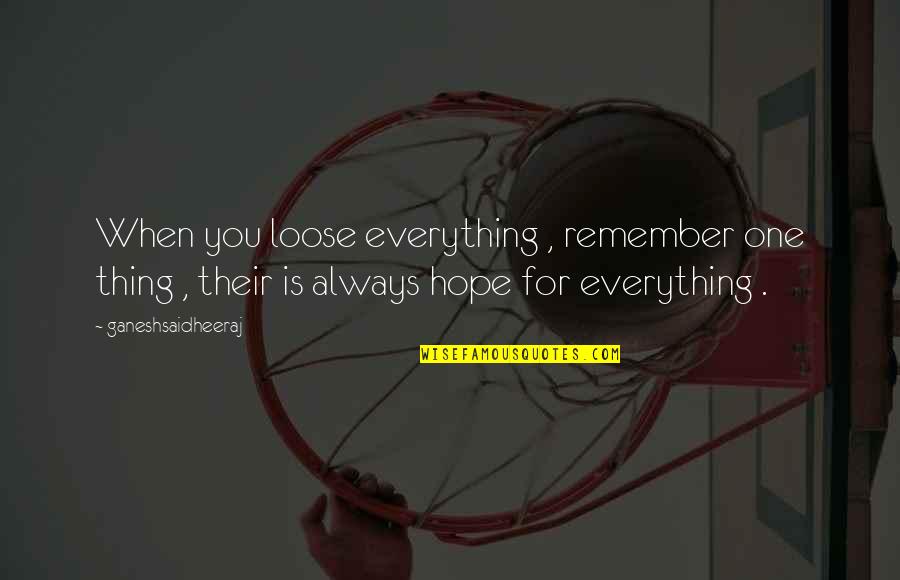 When you loose everything ,
remember one thing
, their is always hope for everything . —
Ganeshsaidheeraj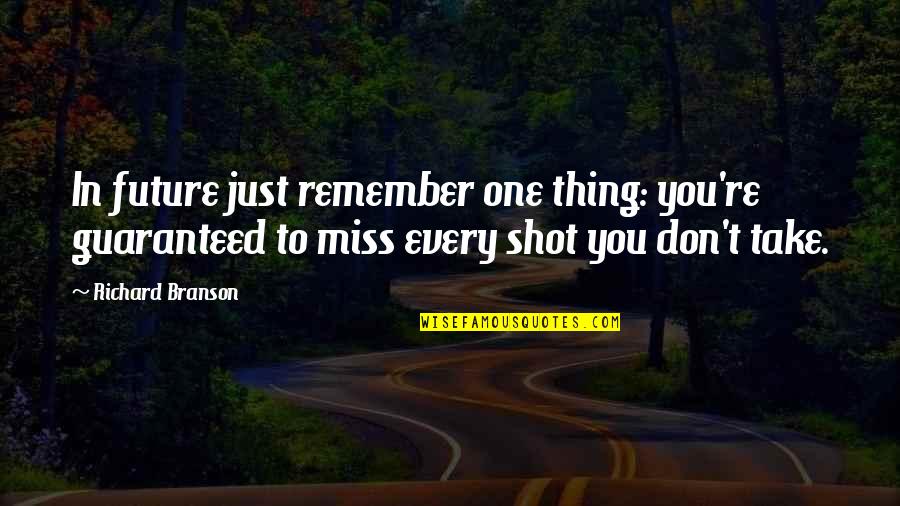 In future just
remember one thing
: you're guaranteed to miss every shot you don't take. —
Richard Branson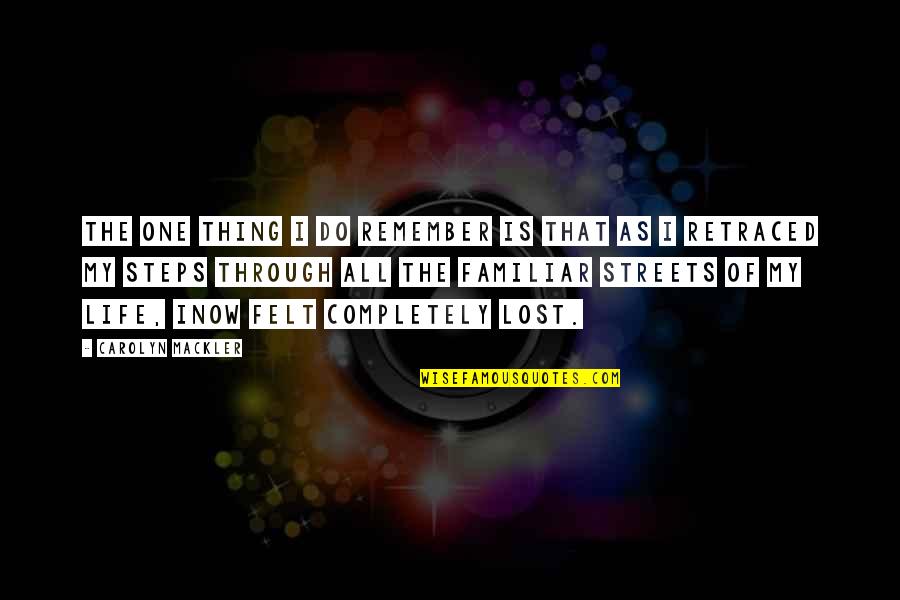 The one thing I do remember is that as I retraced my steps through all the familiar streets of my life, Inow felt completely lost. —
Carolyn Mackler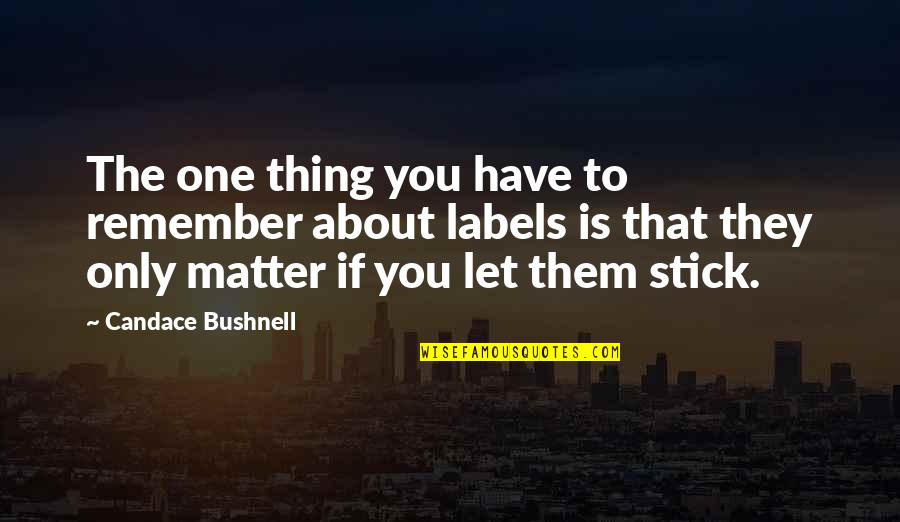 The one thing you have to remember about labels is that they only matter if you let them stick. —
Candace Bushnell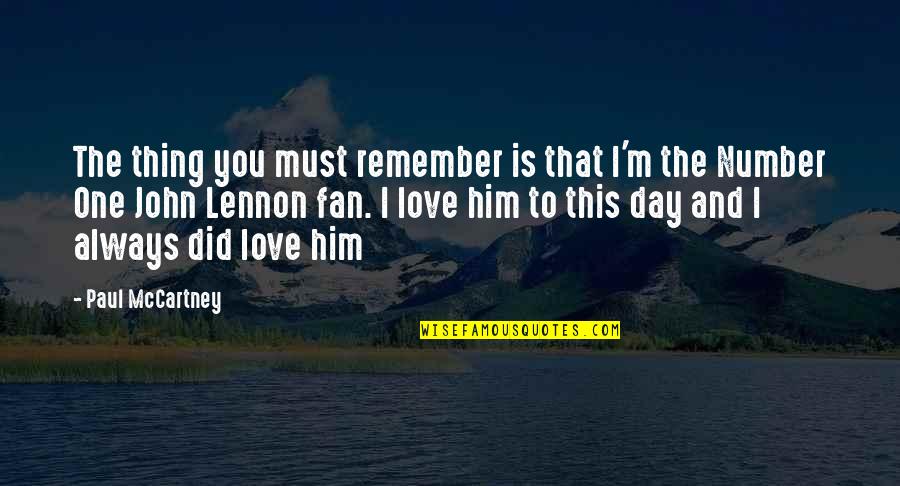 The thing you must remember is that I'm the Number One John Lennon fan. I love him to this day and I always did love him —
Paul McCartney