Relationships And Distance Quotes
Collection of top 37 famous quotes about Relationships And Distance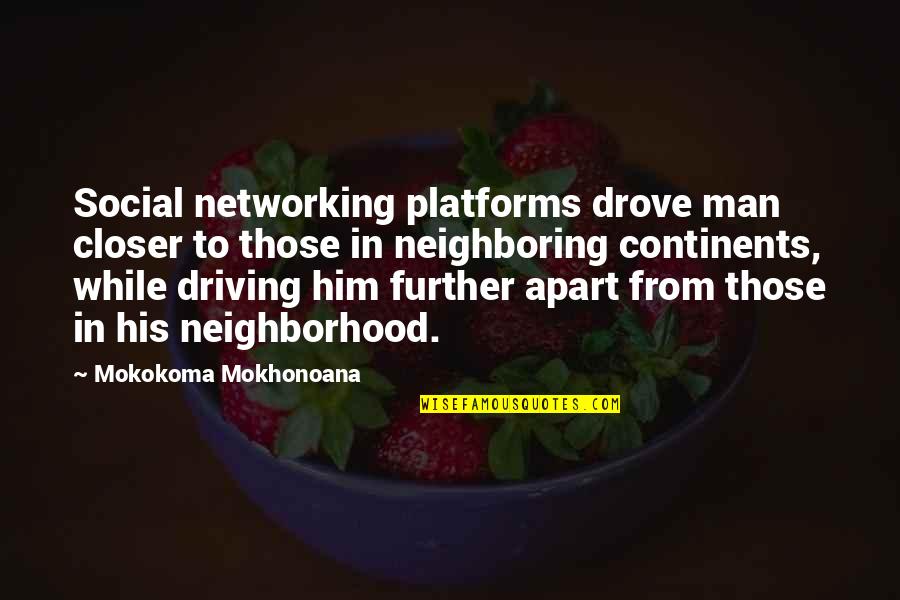 Social networking platforms drove man closer to those in neighboring continents, while driving him further apart from those in his neighborhood.
—
Mokokoma Mokhonoana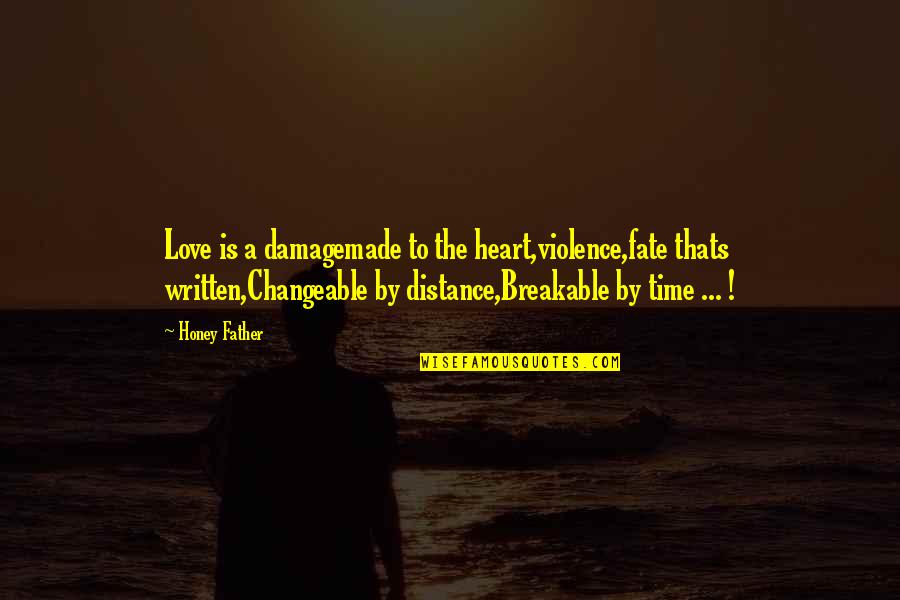 Love is a damage
made to the heart,
violence,
fate thats written,
Changeable by distance,
Breakable by time ... !
—
Honey Father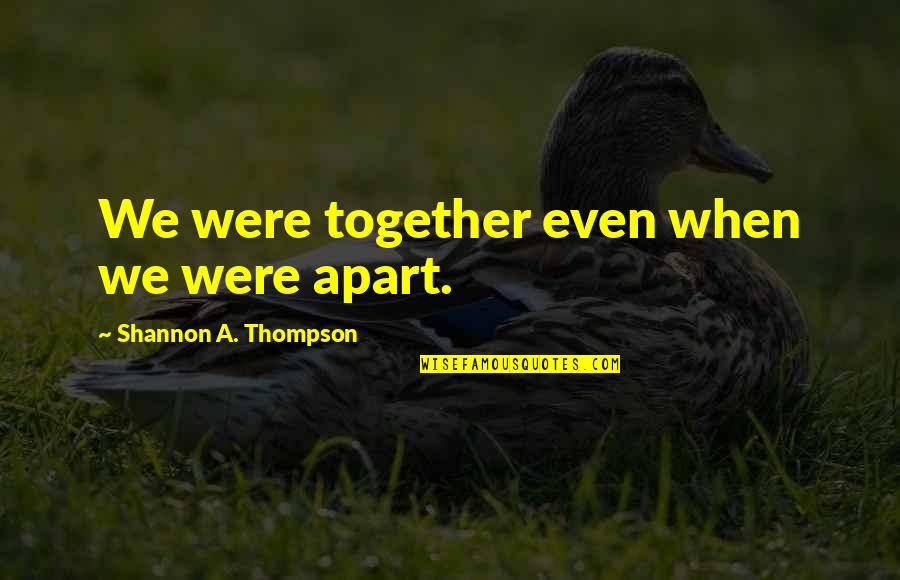 We were together even when we were apart.
—
Shannon A. Thompson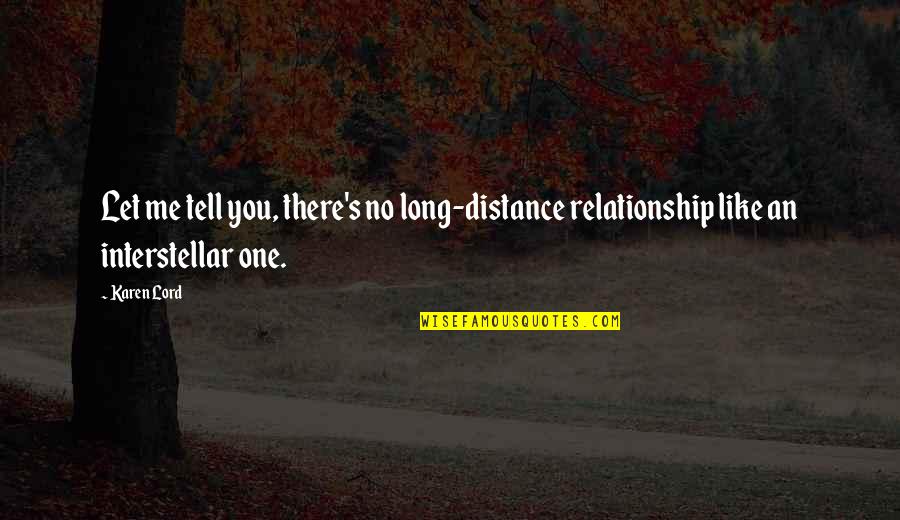 Let me tell you, there's no long-distance relationship like an interstellar one.
—
Karen Lord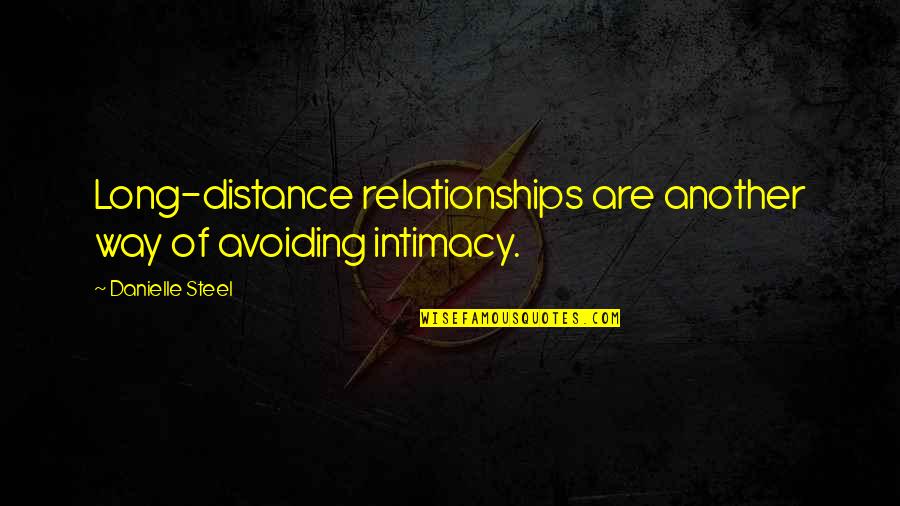 Long-distance relationships are another way of avoiding intimacy.
—
Danielle Steel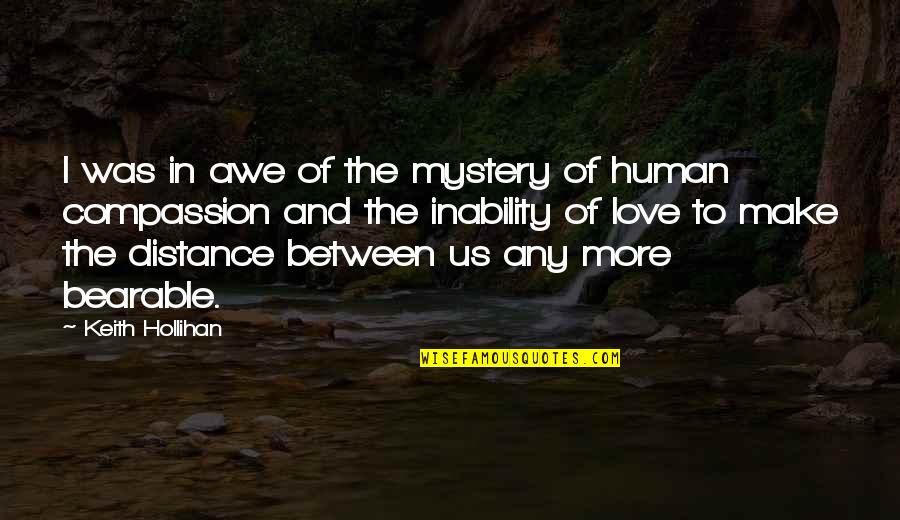 I was in awe of the mystery of human compassion and the inability of love to make the distance between us any more bearable.
—
Keith Hollihan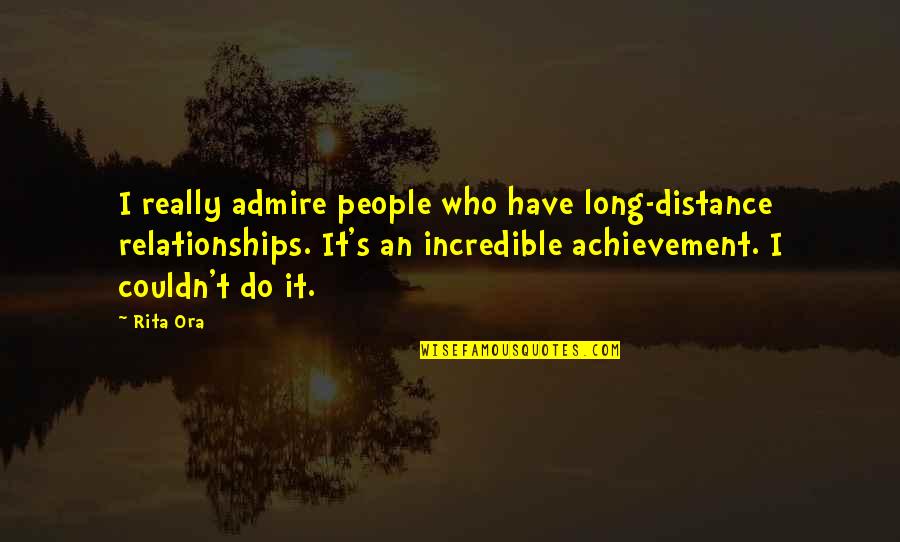 I really admire people who have long-distance relationships. It's an incredible achievement. I couldn't do it.
—
Rita Ora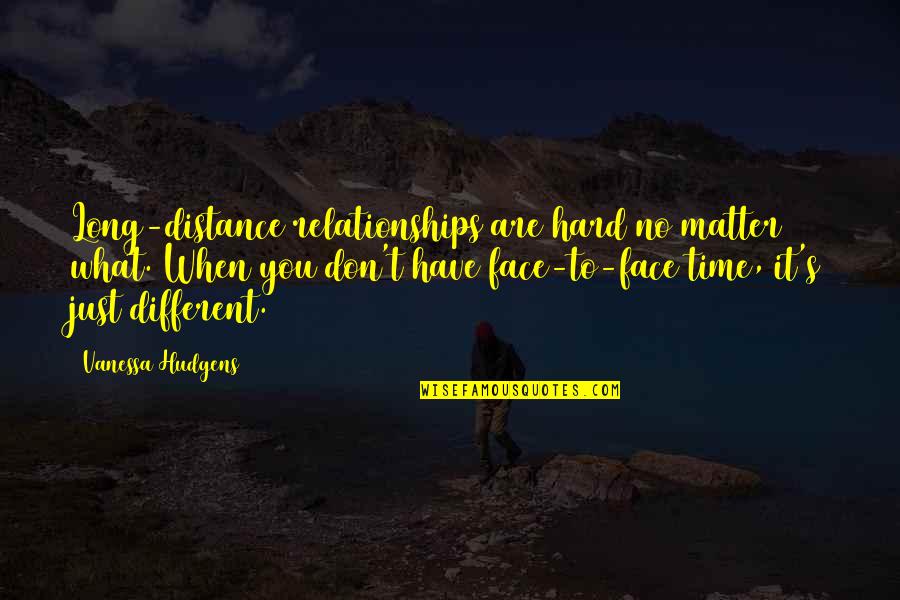 Long-distance relationships are hard no matter what. When you don't have face-to-face time, it's just different.
—
Vanessa Hudgens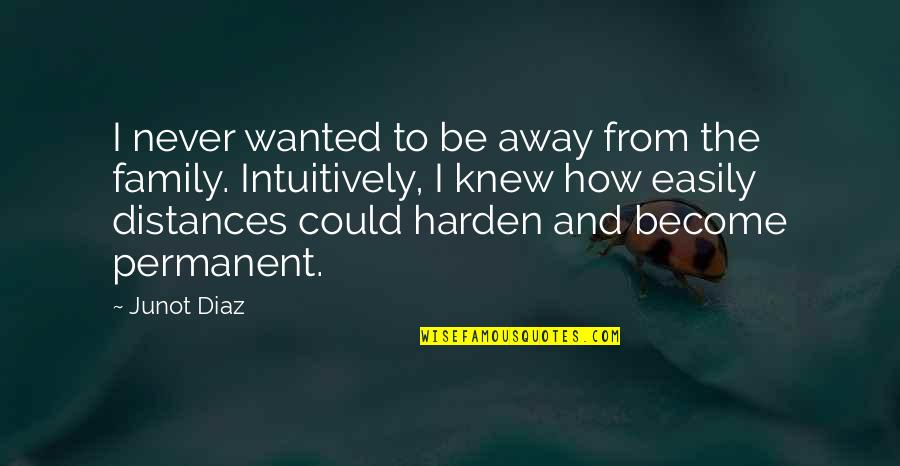 I never wanted to be away from the family. Intuitively, I knew how easily distances could harden and become permanent.
—
Junot Diaz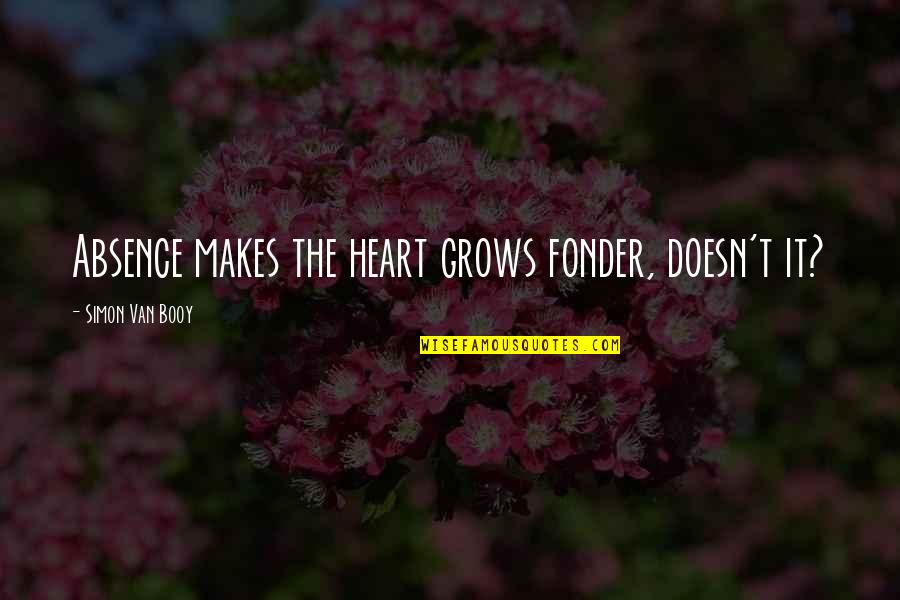 Absence makes the heart grows fonder, doesn't it? —
Simon Van Booy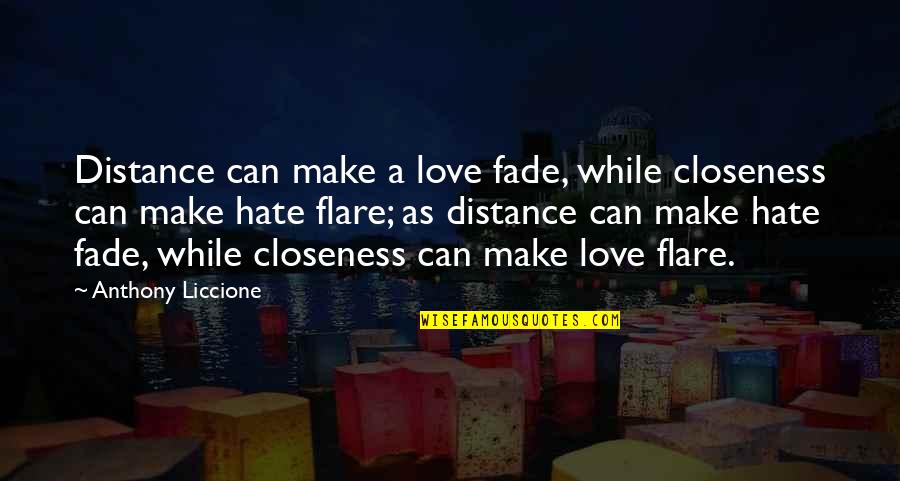 Distance can make a love fade, while closeness can make hate flare; as distance can make hate fade, while closeness can make love flare. —
Anthony Liccione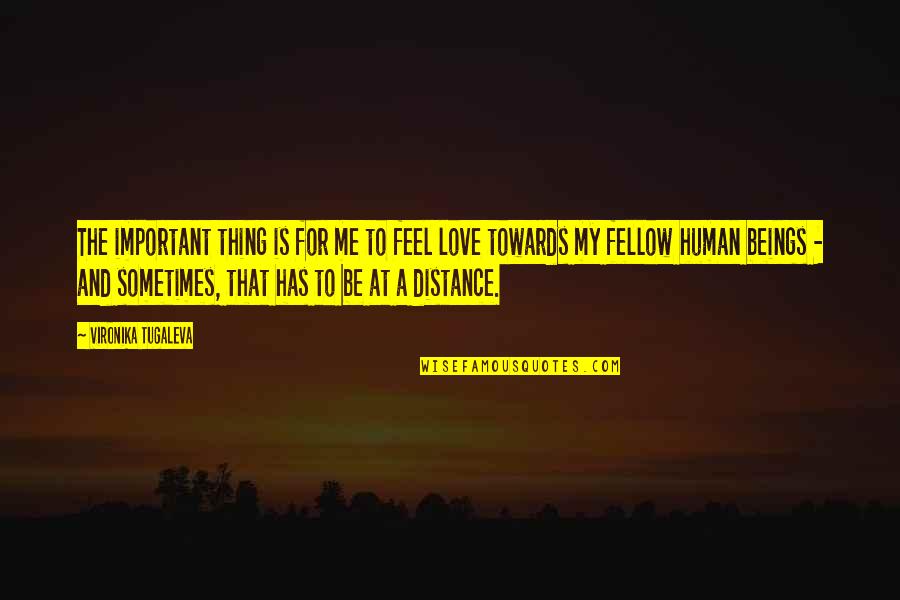 The important thing is for me to feel love towards my fellow human beings - and sometimes, that has to be at a distance. —
Vironika Tugaleva
To love purely is to consent to distance, it is to adore the distance between ourselves and that which we love. —
Simone Weil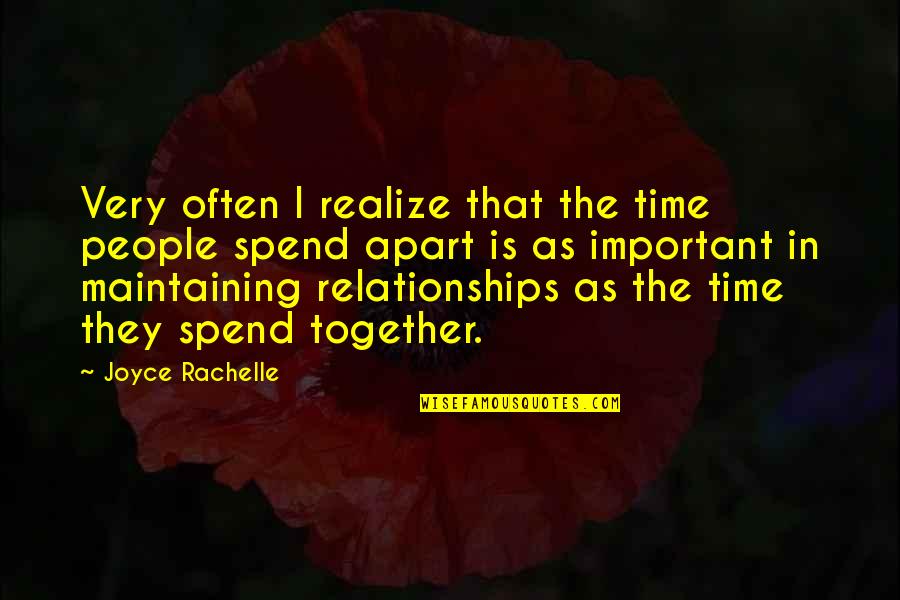 Very often I realize that the time people spend apart is as important in maintaining relationships as the time they spend together. —
Joyce Rachelle
You can be angry and silent, but it's no use - there's no distance in the spirit - besides, my words touch you more softly than my hands ... —
John Geddes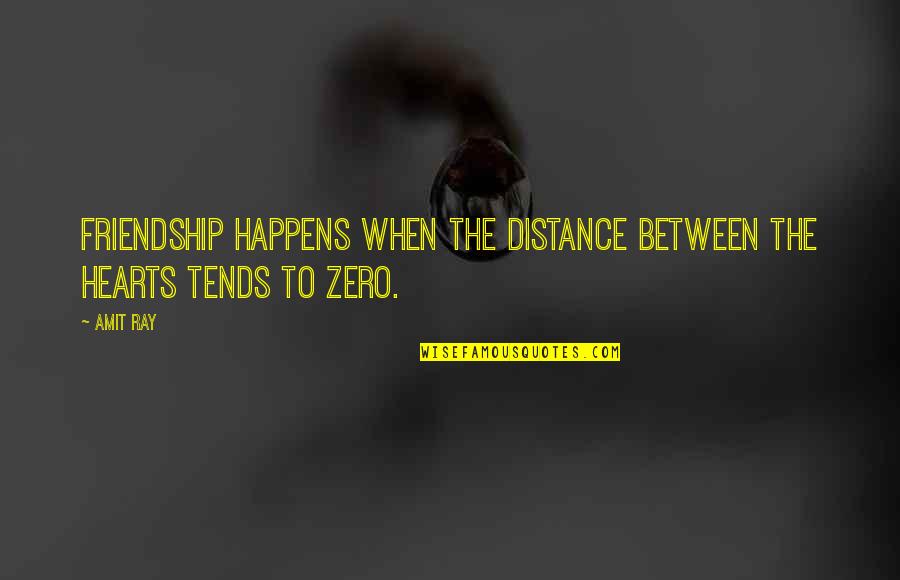 Friendship happens when the distance between the hearts tends to zero. —
Amit Ray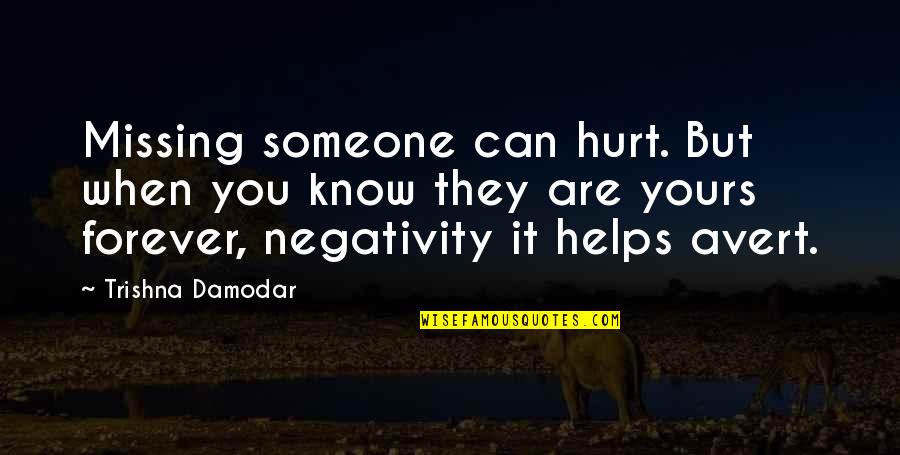 Missing someone can hurt. But when you know they are yours forever, negativity it helps avert. —
Trishna Damodar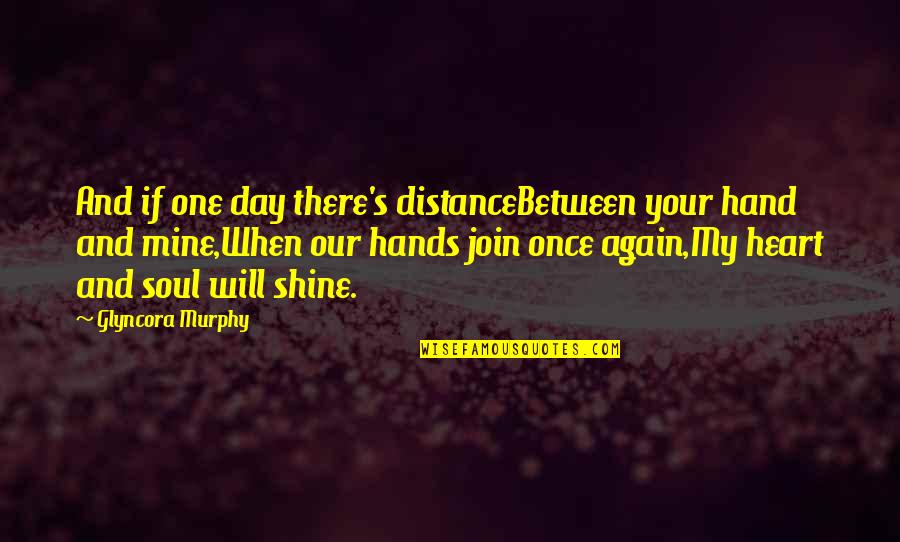 And if one day there's distance
Between your hand and mine,
When our hands join once again,
My heart and soul will shine. —
Glyncora Murphy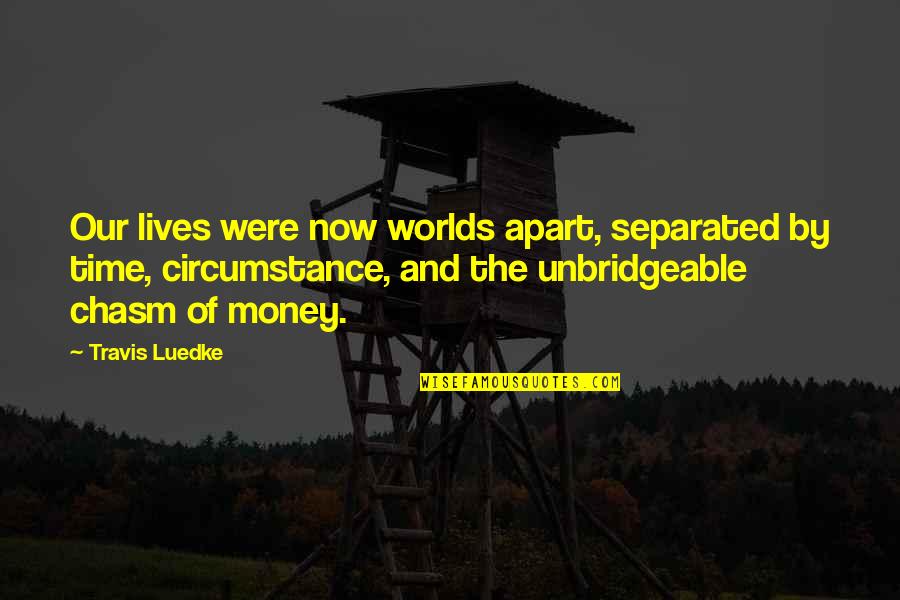 Our lives were now worlds apart, separated by time, circumstance, and the unbridgeable chasm of money. —
Travis Luedke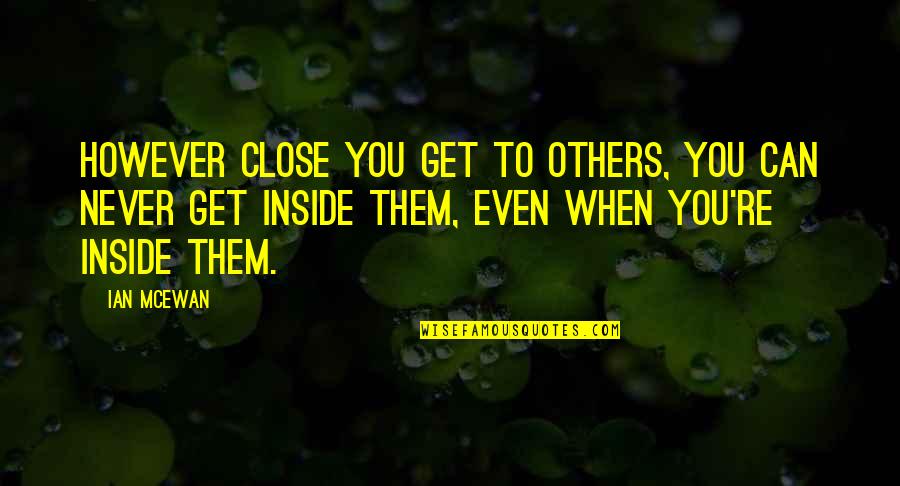 However close you get to others, you can never get inside them, even when you're inside them. —
Ian McEwan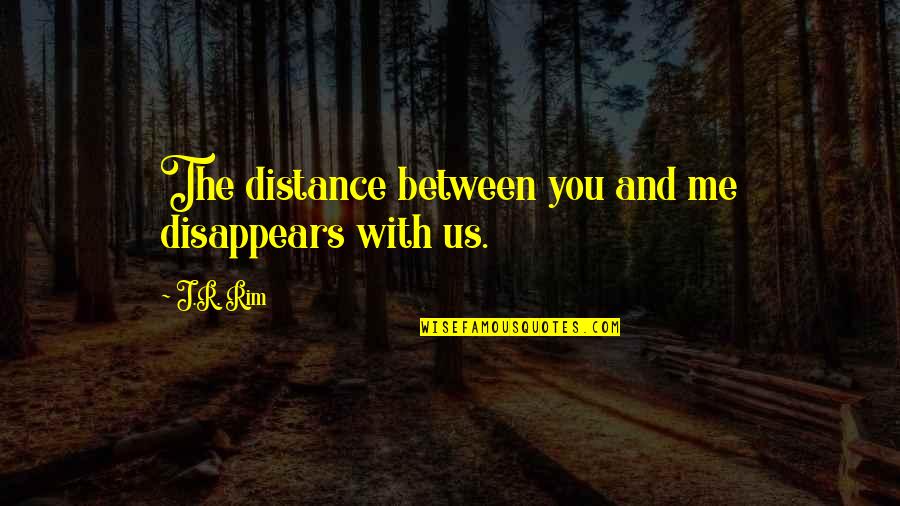 The distance between you and me disappears with us. —
J.R. Rim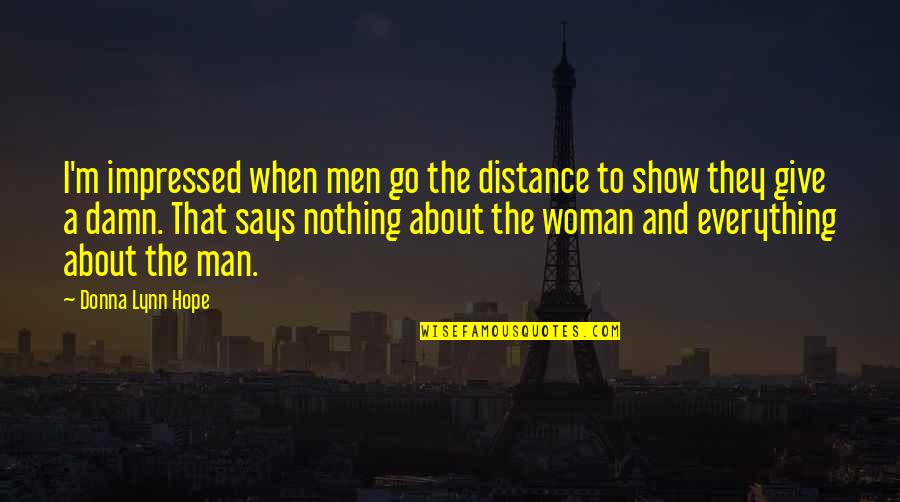 I'm impressed when men go the distance to show they give a damn. That says nothing about the woman and everything about the man. —
Donna Lynn Hope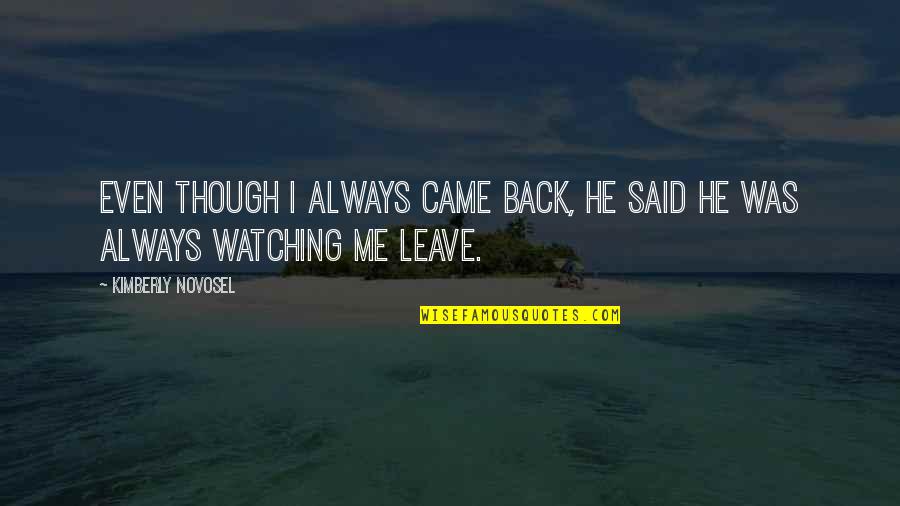 Even though I always came back, he said he was always watching me leave. —
Kimberly Novosel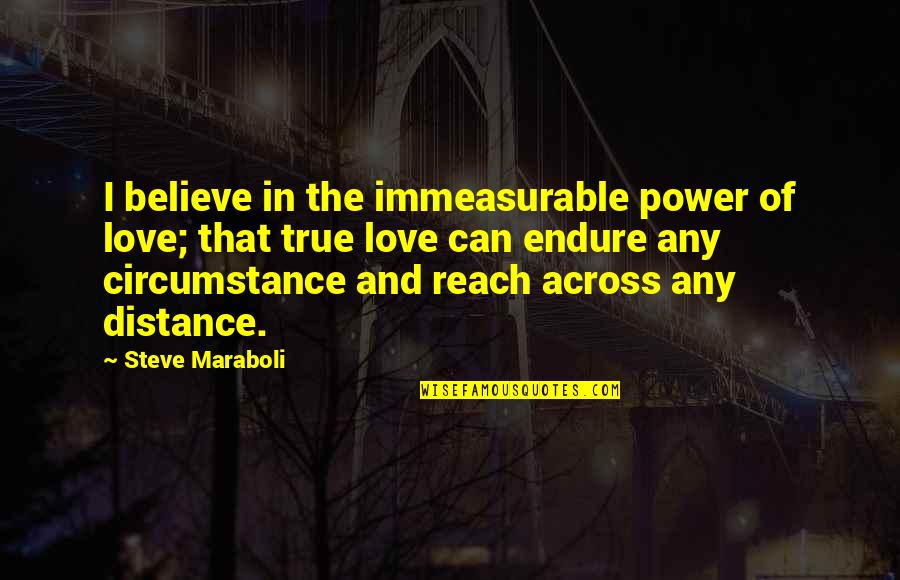 I believe in the immeasurable power of love; that true love can endure any circumstance and reach across any distance. —
Steve Maraboli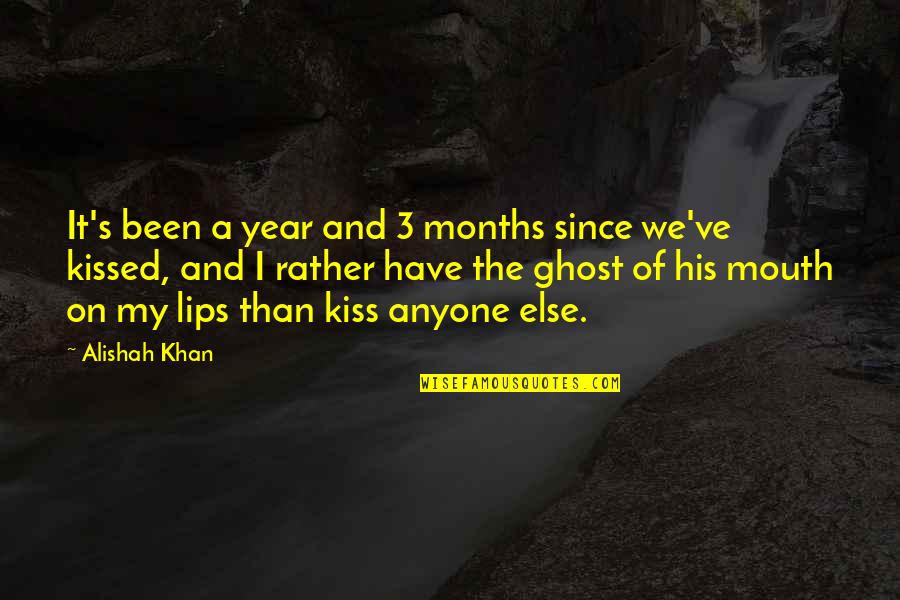 It's been a year and 3 months since we've kissed, and I rather have the ghost of his mouth on my lips than kiss anyone else. —
Alishah Khan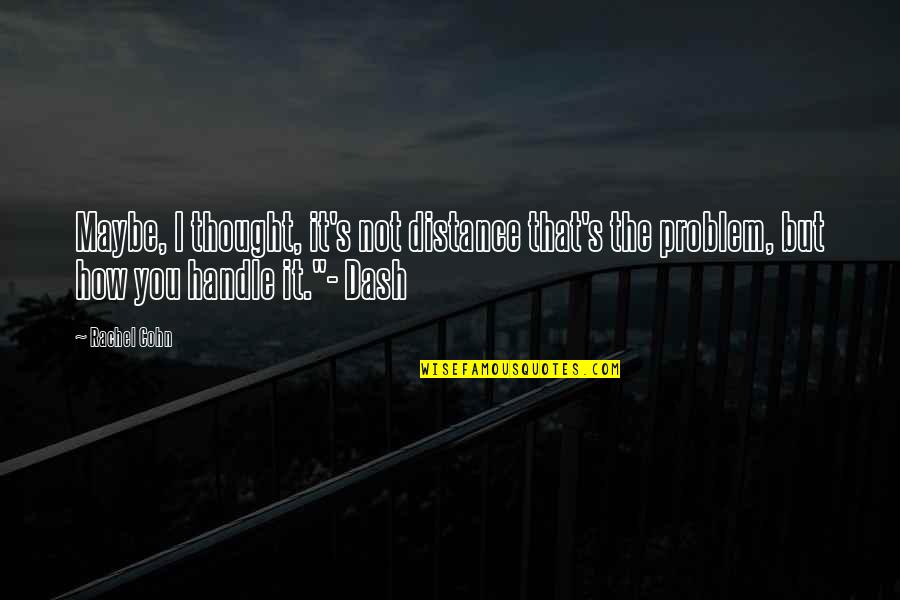 Maybe, I thought, it's not distance that's the problem, but how you handle it."
- Dash —
Rachel Cohn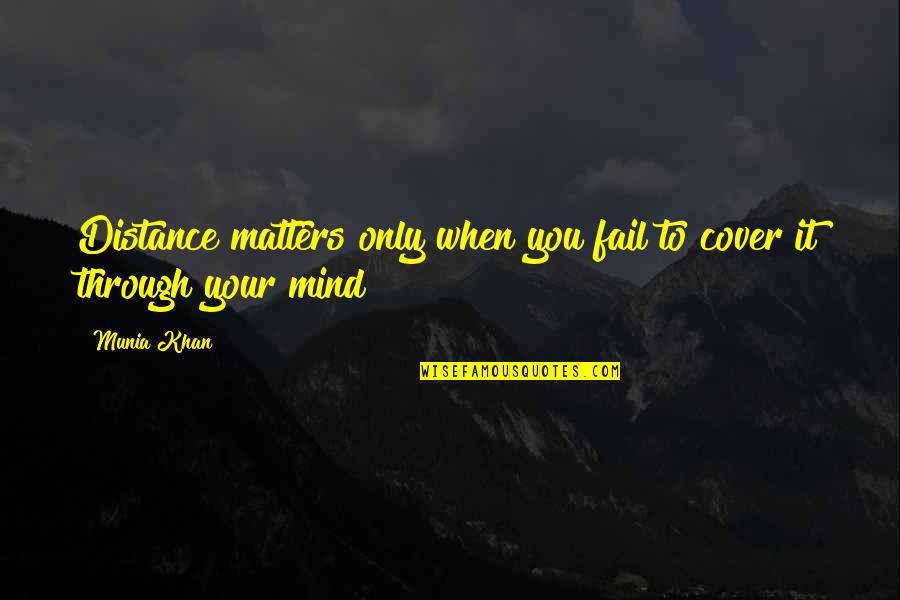 Distance matters only when you fail to cover it through your mind —
Munia Khan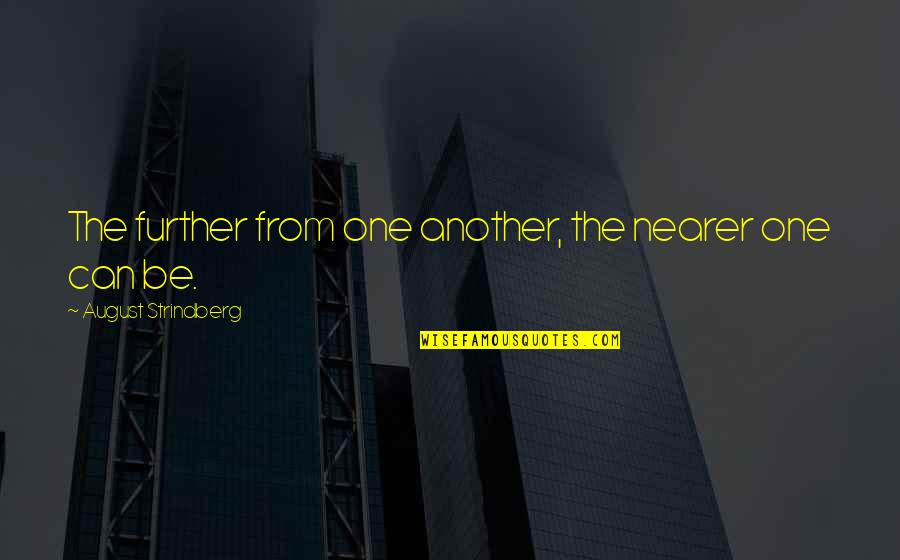 The further from one another, the nearer one can be. —
August Strindberg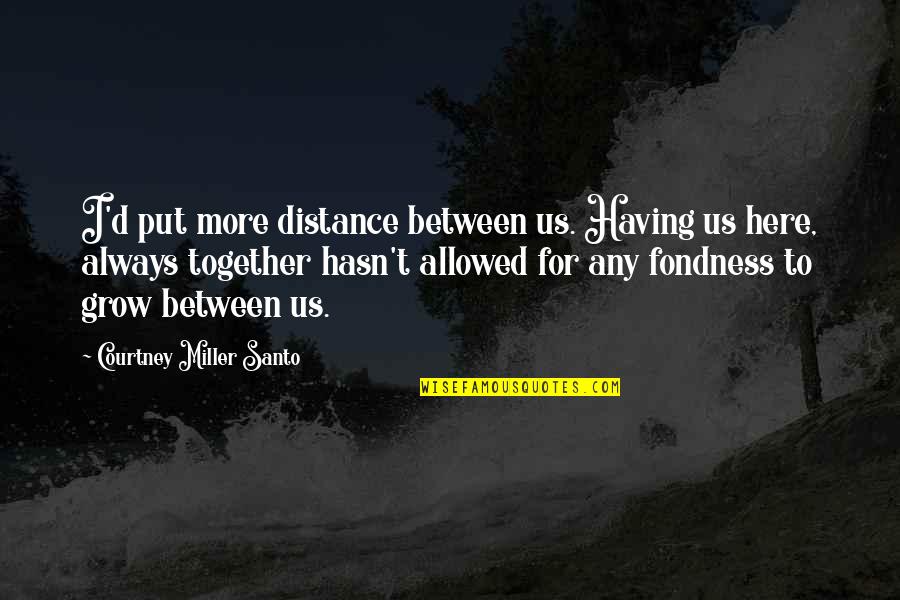 I'd put more distance between us. Having us here, always together hasn't allowed for any fondness to grow between us. —
Courtney Miller Santo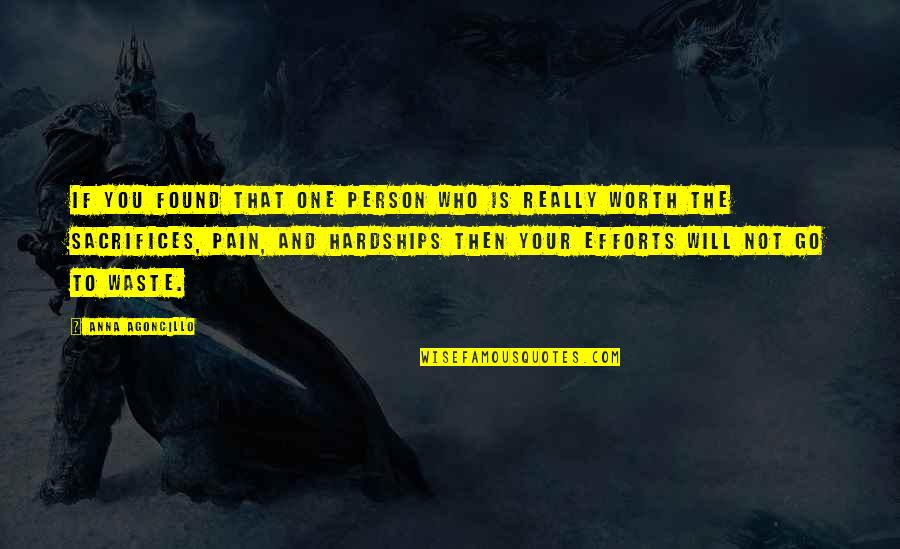 If you found that one person who is really worth the sacrifices, pain, and hardships then your efforts will not go to waste. —
Anna Agoncillo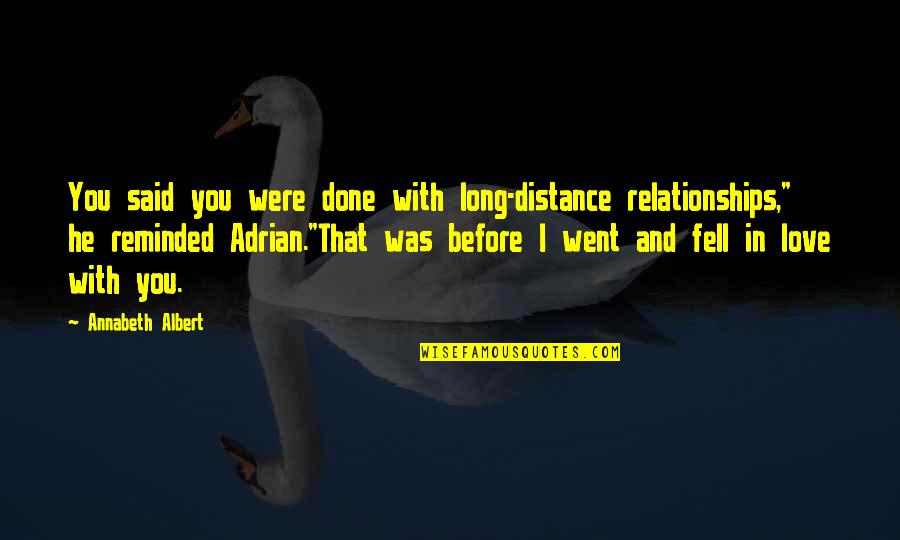 You said you were done with long-distance relationships," he reminded Adrian.
"That was before I went and fell in love with you. —
Annabeth Albert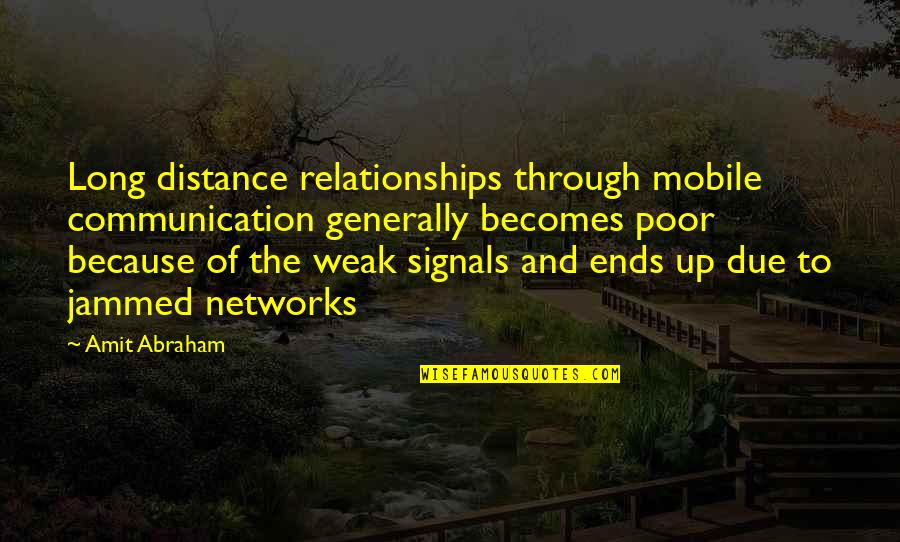 Long distance relationships through mobile communication generally becomes poor because of the weak signals and ends up due to jammed networks —
Amit Abraham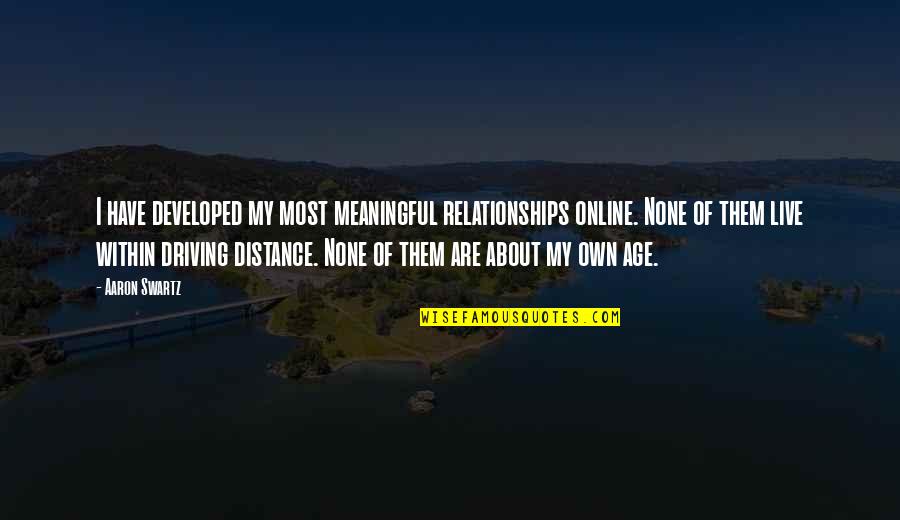 I have developed my most meaningful relationships online. None of them live within driving distance. None of them are about my own age. —
Aaron Swartz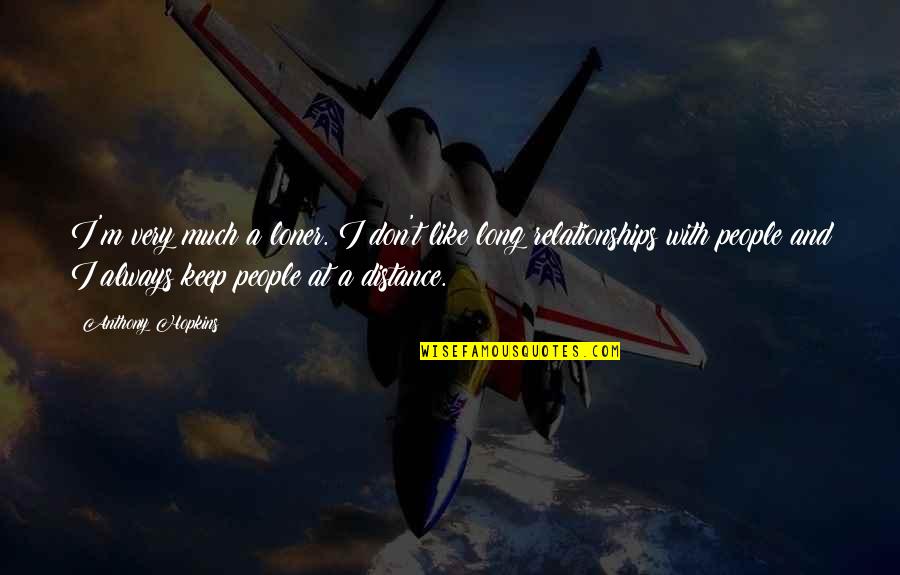 I'm very much a loner. I don't like long relationships with people and I always keep people at a distance. —
Anthony Hopkins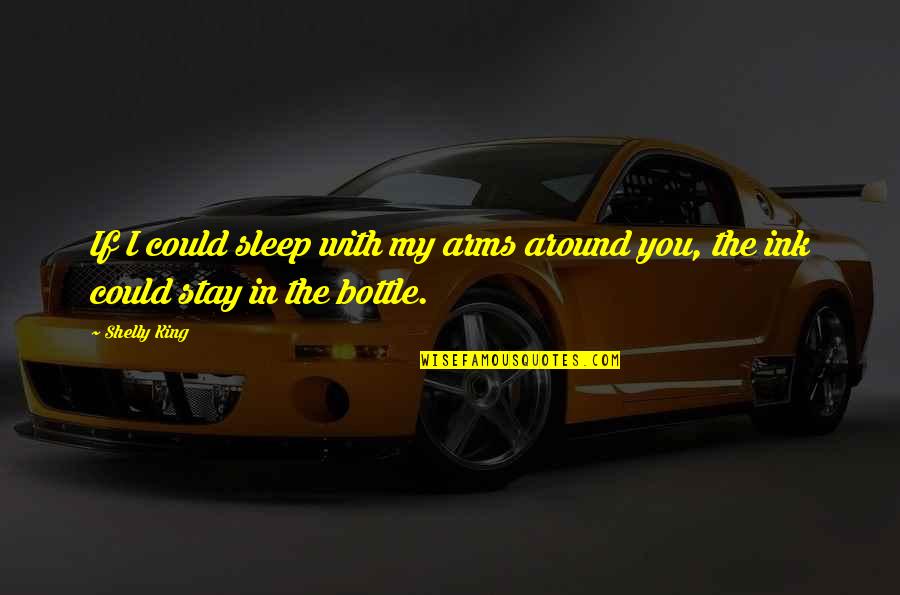 If I could sleep with my arms around you, the ink could stay in the bottle. —
Shelly King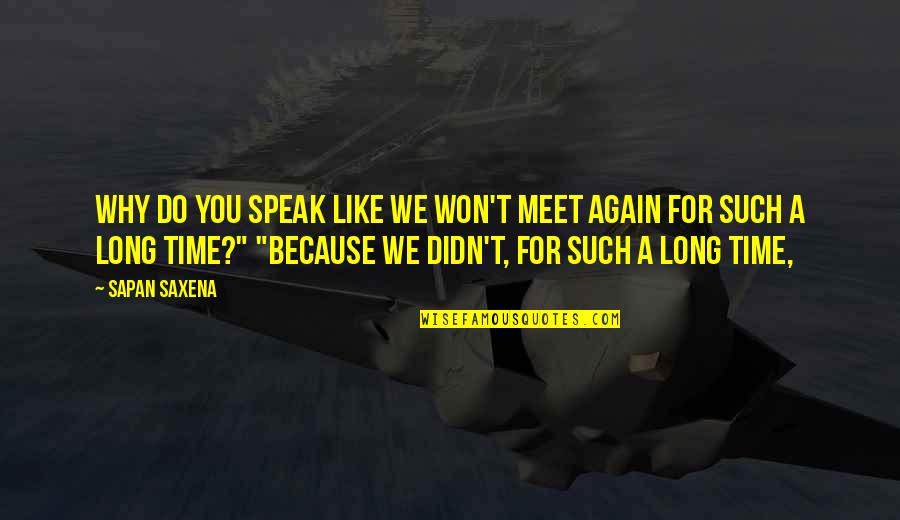 Why do you speak like we won't meet again for such a long time?"
"Because we didn't, for such a long time, —
Sapan Saxena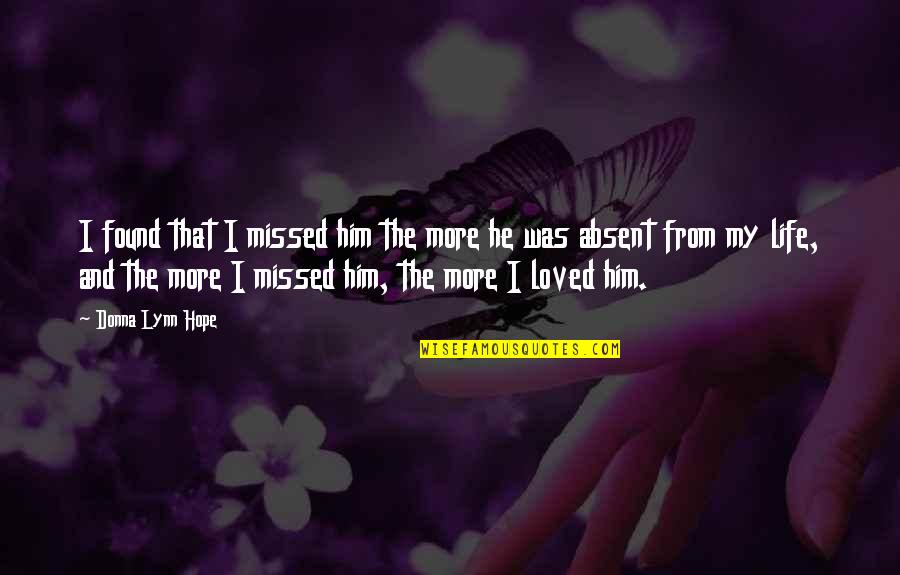 I found that I missed him the more he was absent from my life, and the more I missed him, the more I loved him. —
Donna Lynn Hope