Refuse To Die Quotes
Collection of top 14 famous quotes about Refuse To Die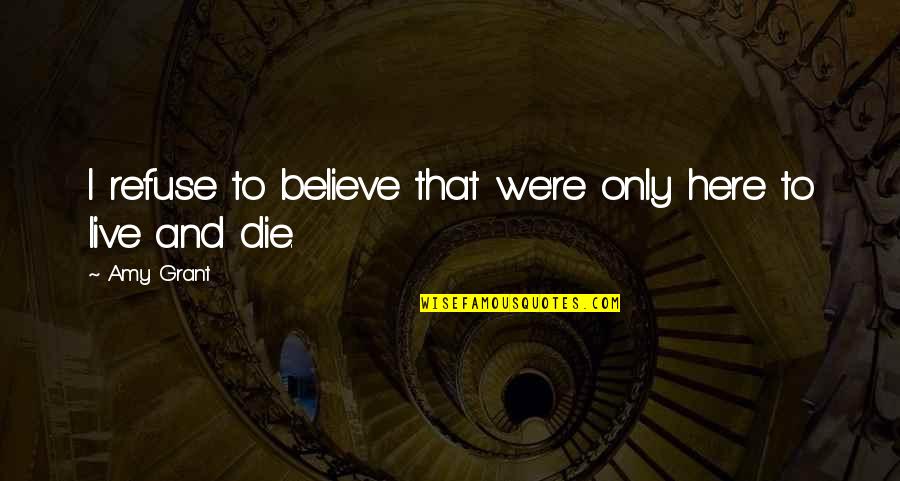 I refuse to believe that we're only here to live and die.
—
Amy Grant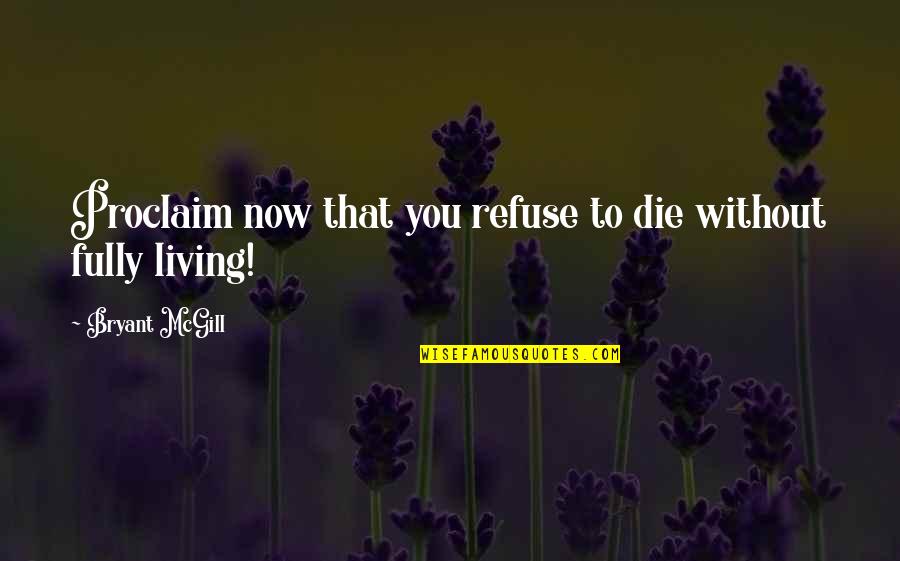 Proclaim now that you refuse to die without fully living!
—
Bryant McGill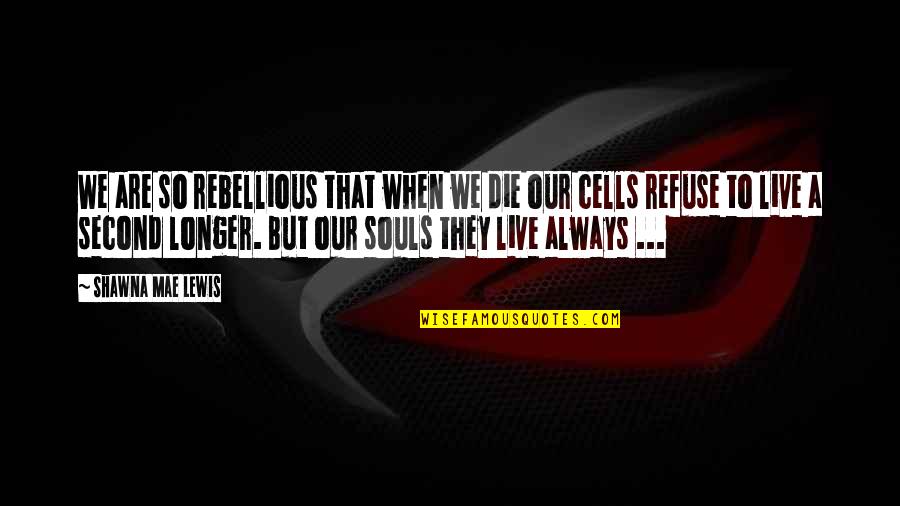 We are so rebellious that when we die our cells refuse to live a second longer. But our souls they live always ...
—
Shawna Mae Lewis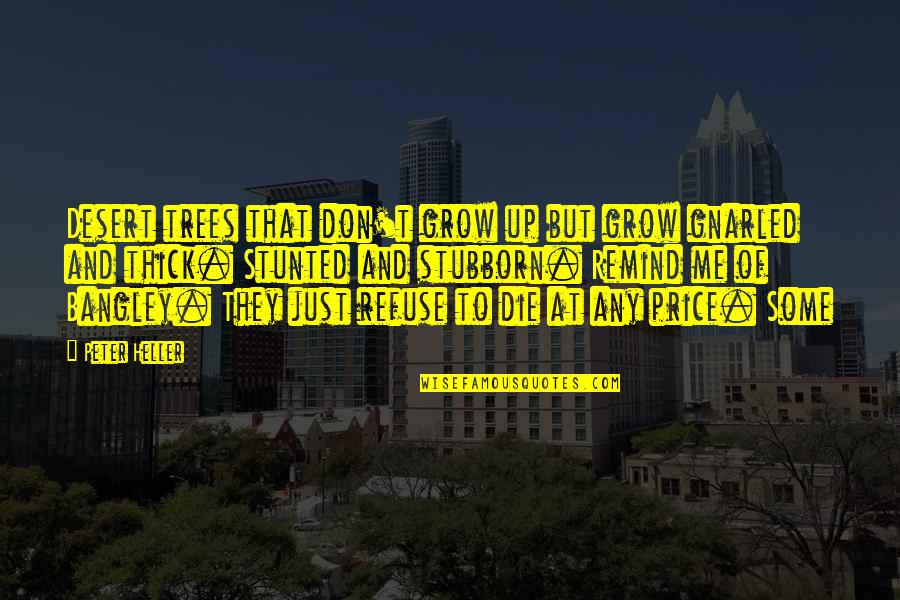 Desert trees that don't grow up but grow gnarled and thick. Stunted and stubborn. Remind me of Bangley. They just
refuse to die
at any price. Some —
Peter Heller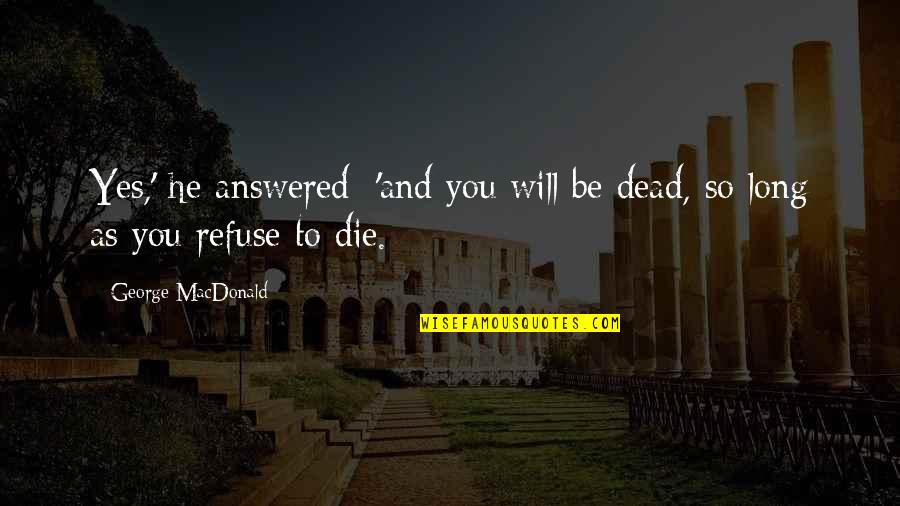 Yes,' he answered; 'and you will be dead, so long as you
refuse to die
. —
George MacDonald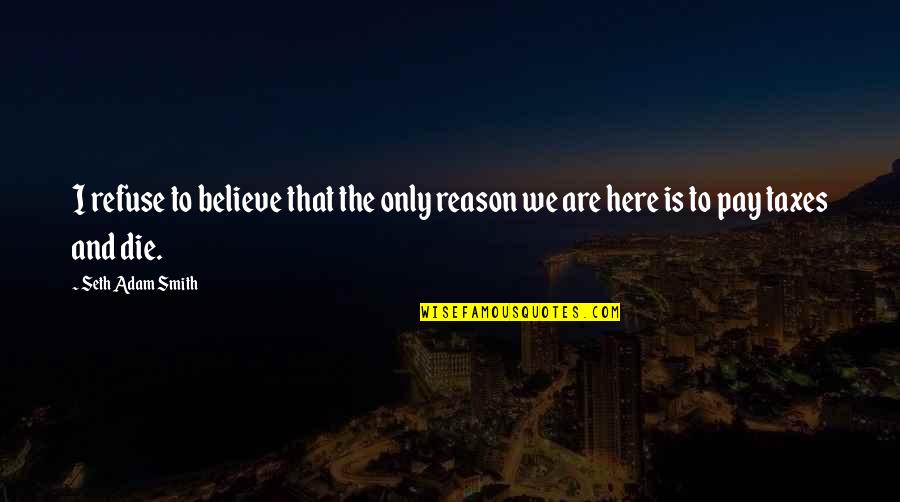 I refuse to believe that the only reason we are here is to pay taxes and die. —
Seth Adam Smith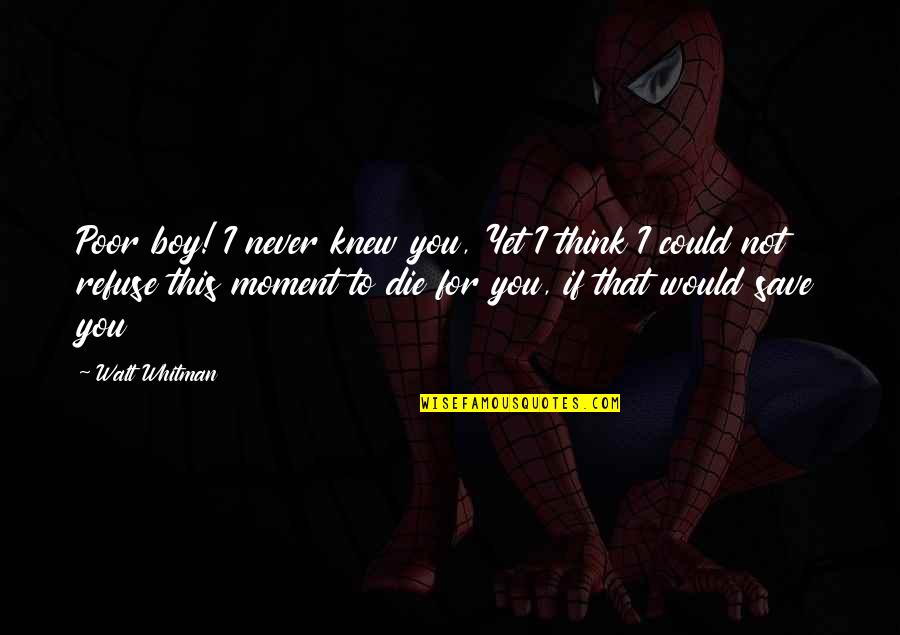 Poor boy! I never knew you, Yet I think I could not refuse this moment to die for you, if that would save you —
Walt Whitman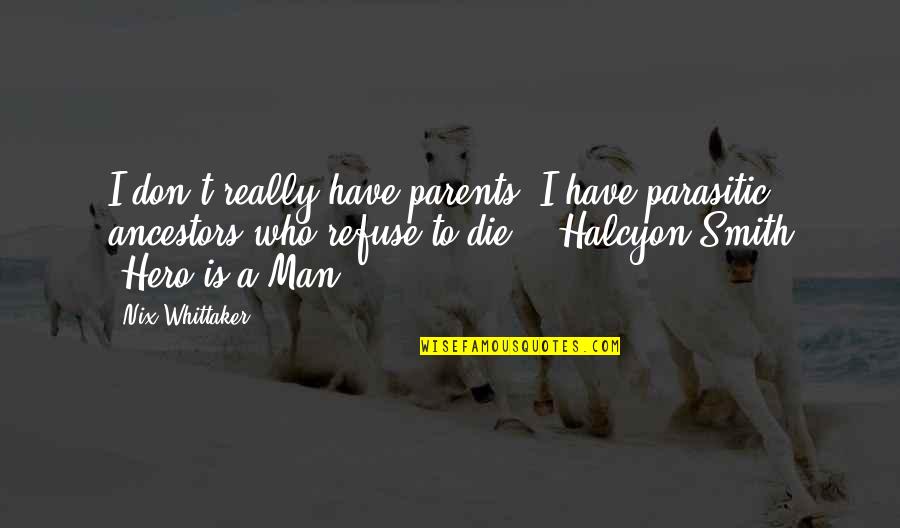 I don't really have parents. I have parasitic ancestors who
refuse to die
."
-Halcyon Smith (Hero is a Man) —
Nix Whittaker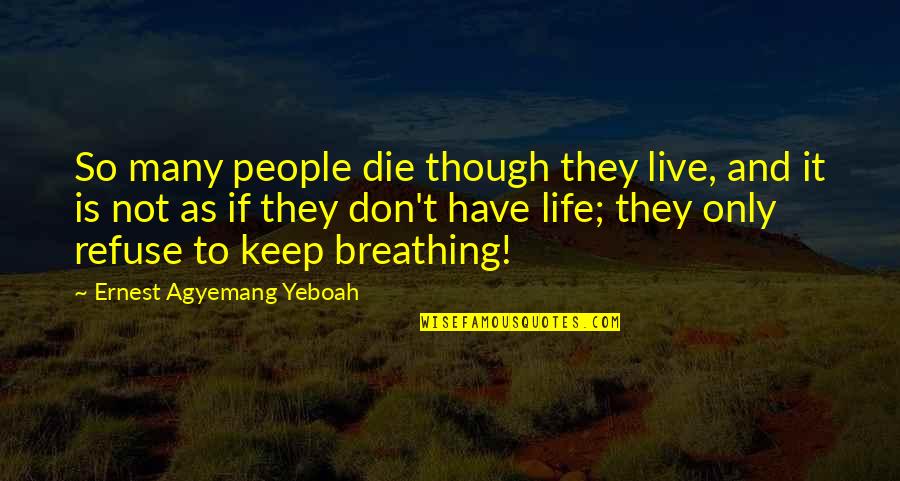 So many people die though they live, and it is not as if they don't have life; they only refuse to keep breathing! —
Ernest Agyemang Yeboah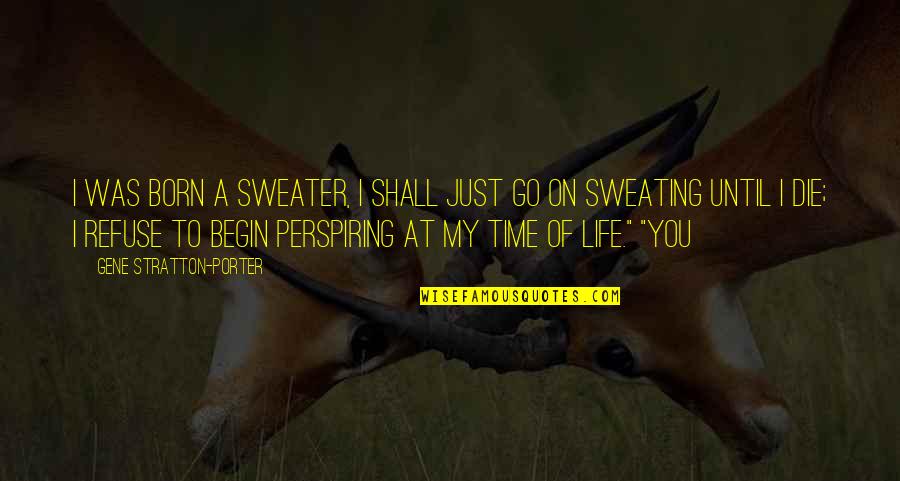 I was born a sweater, I shall just go on sweating until I die; I refuse to begin perspiring at my time of life." "You —
Gene Stratton-Porter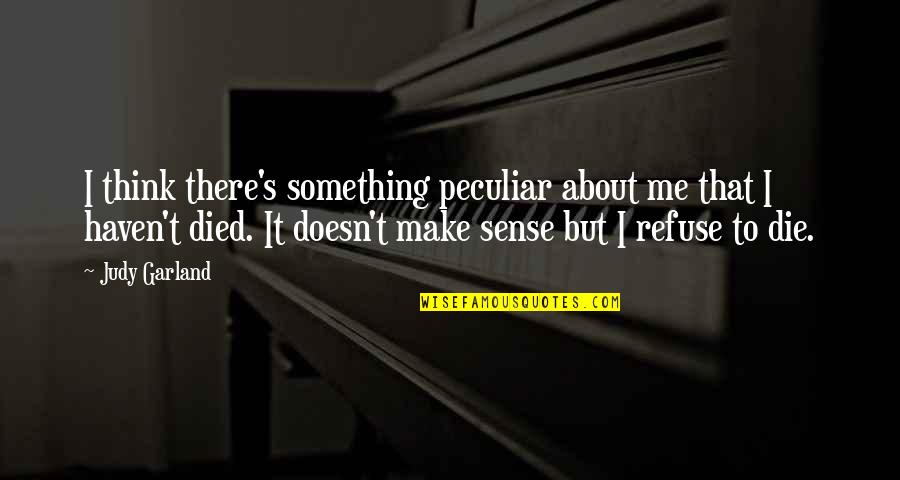 I think there's something peculiar about me that I haven't died. It doesn't make sense but I
refuse to die
. —
Judy Garland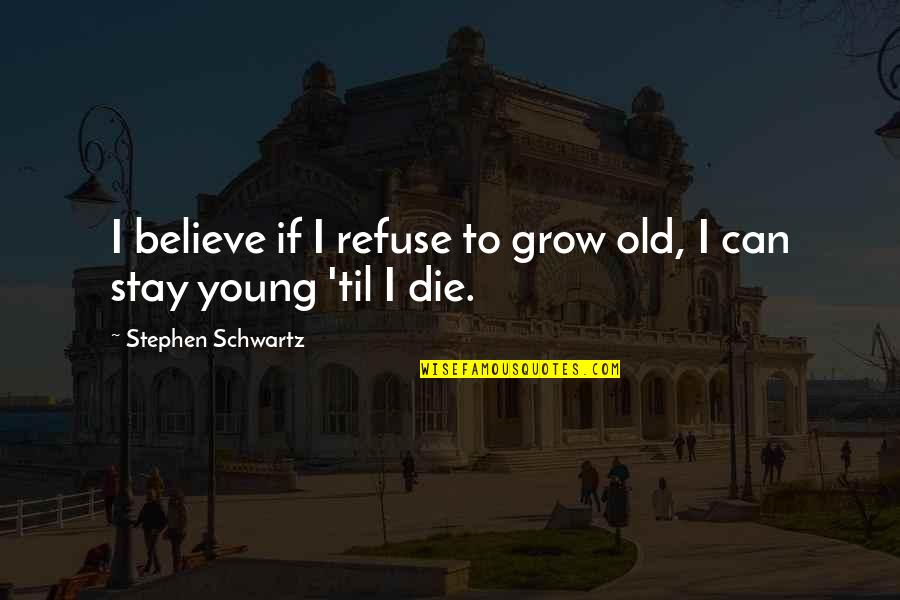 I believe if I refuse to grow old, I can stay young 'til I die. —
Stephen Schwartz
If the civil authorities refuse to protect me, I must look to God, and if I die, I have determined to make my grave in Alton. —
Elijah Parish Lovejoy