Pursuing Dreams Quotes
Collection of top 34 famous quotes about Pursuing Dreams
Pursuing Dreams Quotes & Sayings
Happy to read and share the best inspirational Pursuing Dreams quotes, sayings and quotations on Wise Famous Quotes.
The reason why people fail to achieve their dreams is because they stop pursuing them.
—
Paulo Coelho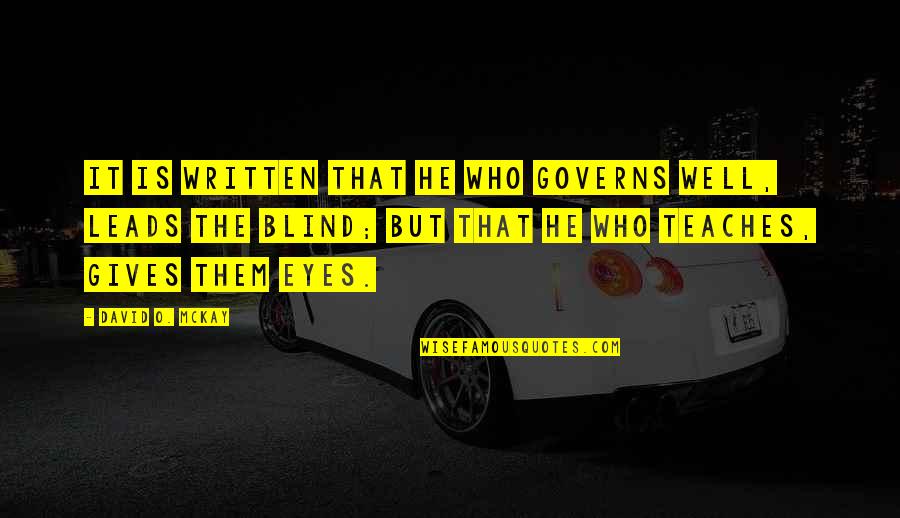 It is written that he who governs well, leads the blind; But that he who teaches, gives them eyes.
—
David O. McKay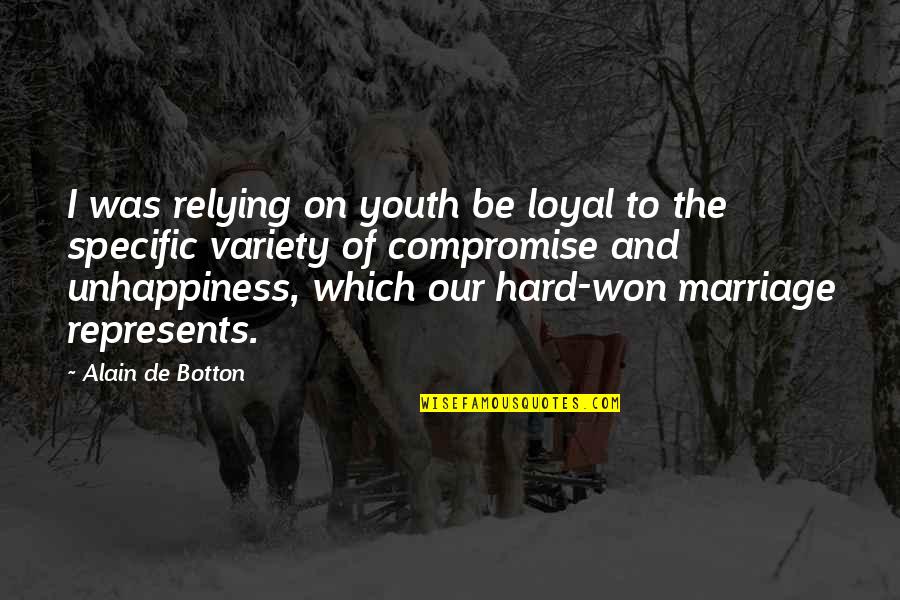 I was relying on youth be loyal to the specific variety of compromise and unhappiness, which our hard-won marriage represents.
—
Alain De Botton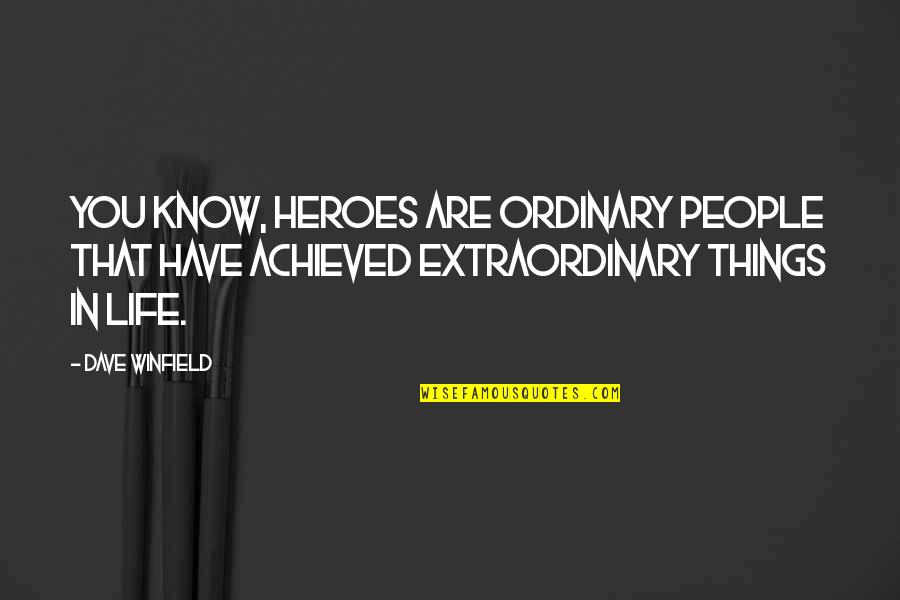 You know, heroes are ordinary people that have achieved extraordinary things in life.
—
Dave Winfield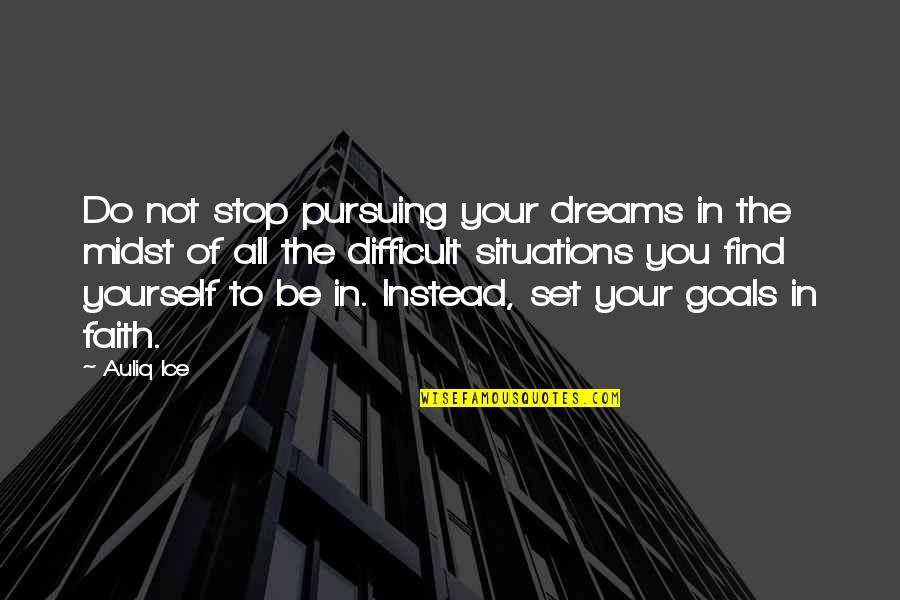 Do not stop pursuing your dreams in the midst of all the difficult situations you find yourself to be in. Instead, set your goals in faith. —
Auliq Ice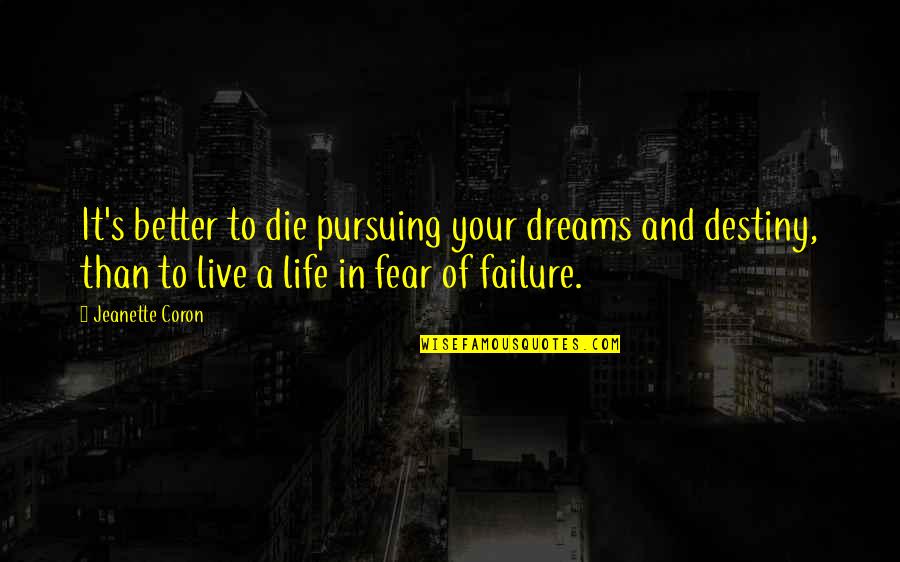 It's better to die pursuing your dreams and destiny, than to live a life in fear of failure. —
Jeanette Coron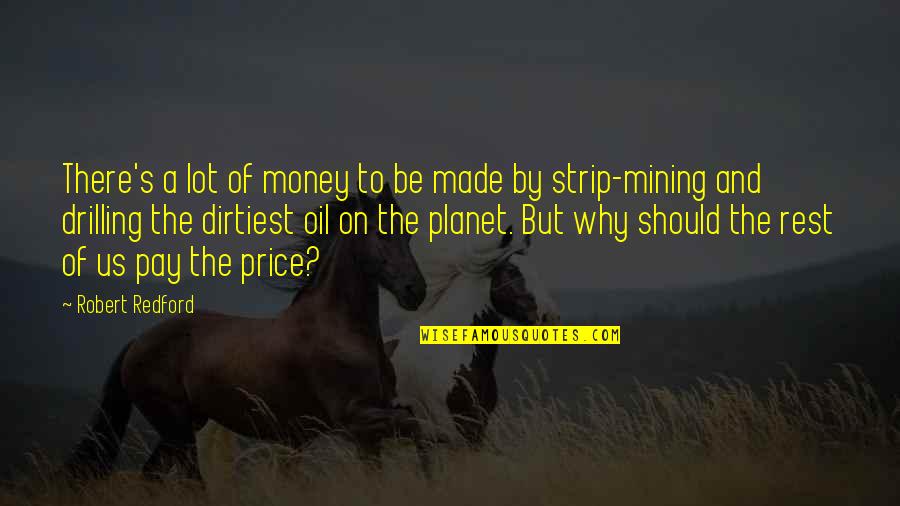 There's a lot of money to be made by strip-mining and drilling the dirtiest oil on the planet. But why should the rest of us pay the price? —
Robert Redford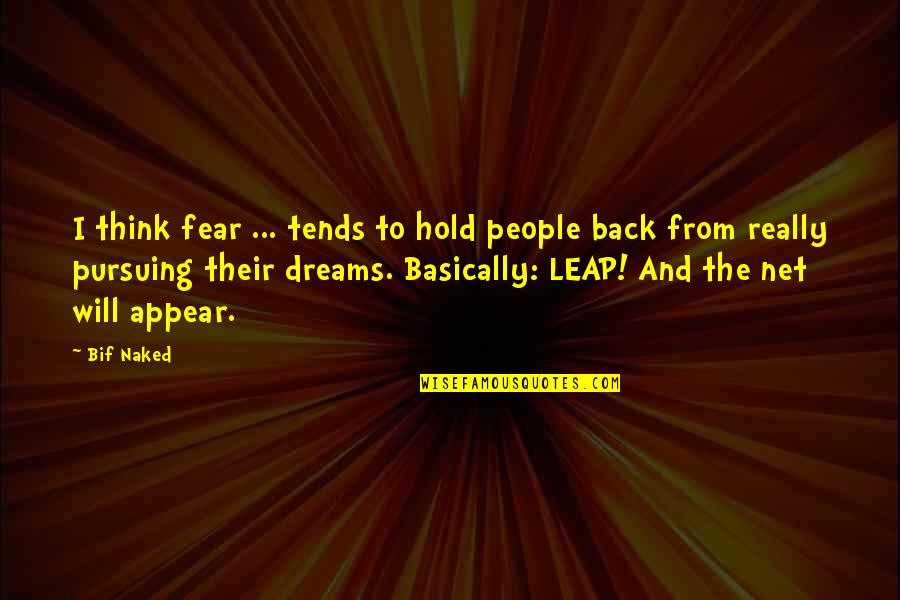 I think fear ... tends to hold people back from really pursuing their dreams. Basically: LEAP! And the net will appear. —
Bif Naked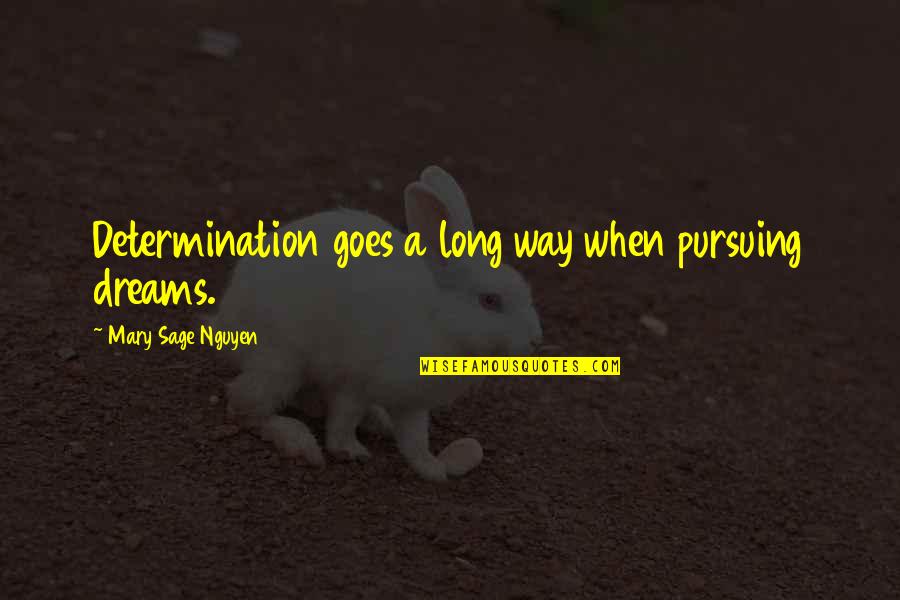 Determination goes a long way when
pursuing dreams
. —
Mary Sage Nguyen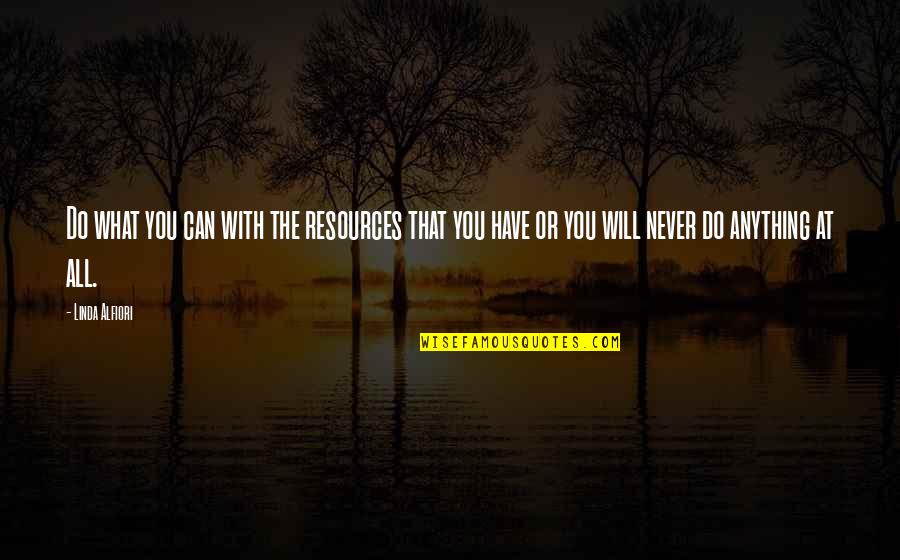 Do what you can with the resources that you have or you will never do anything at all. —
Linda Alfiori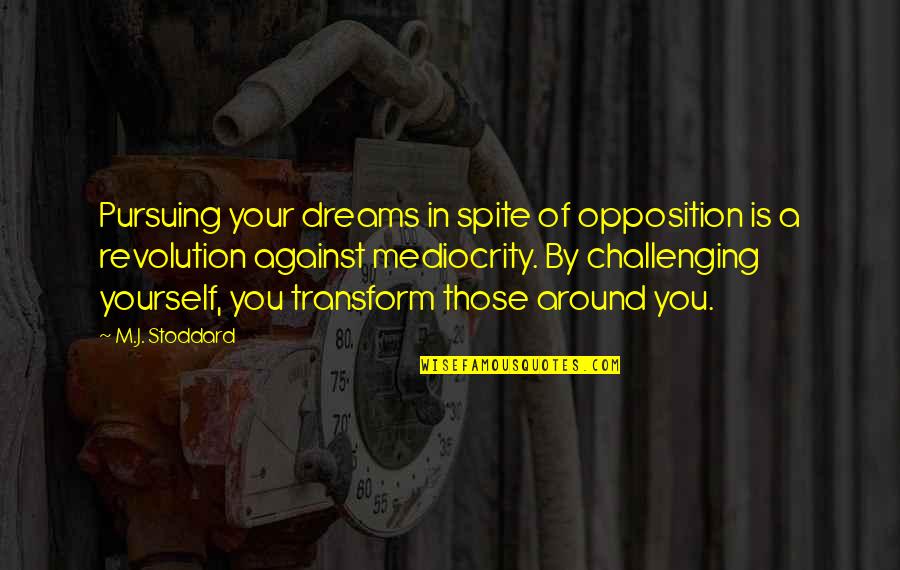 Pursuing your dreams in spite of opposition is a revolution against mediocrity. By challenging yourself, you transform those around you. —
M.J. Stoddard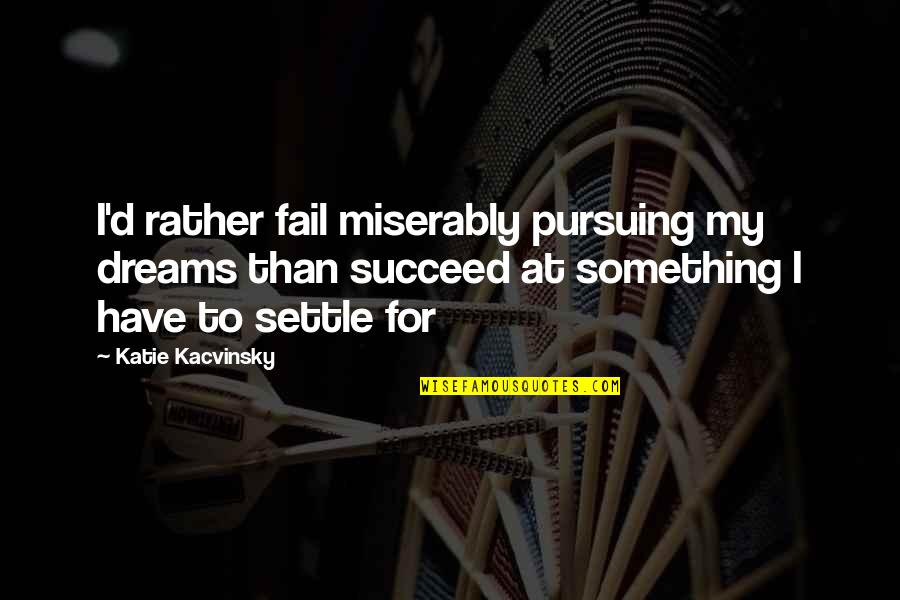 I'd rather fail miserably pursuing my dreams than succeed at something I have to settle for —
Katie Kacvinsky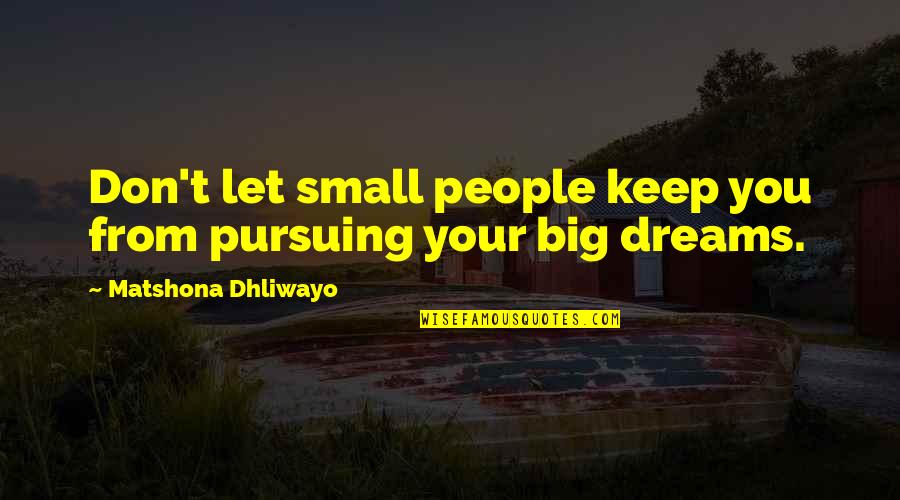 Don't let small people keep you from pursuing your big dreams. —
Matshona Dhliwayo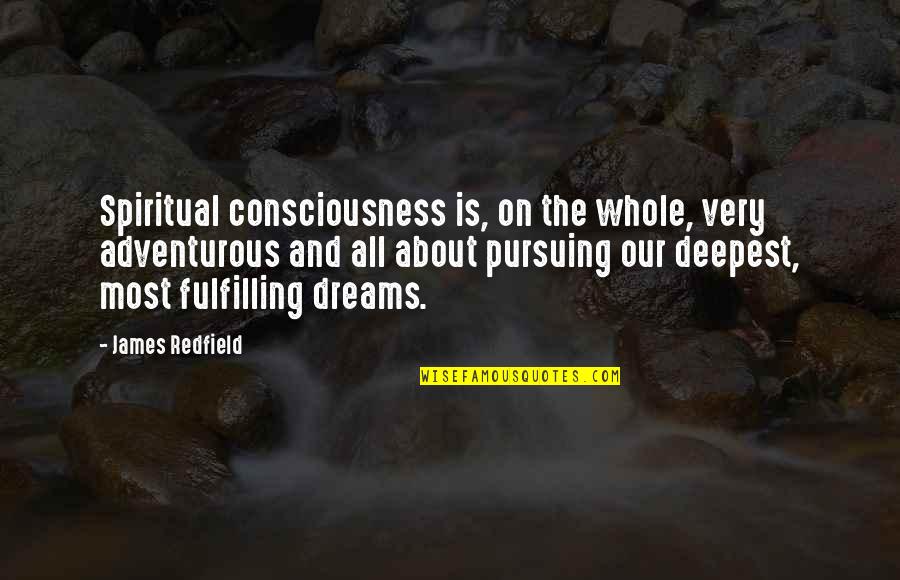 Spiritual consciousness is, on the whole, very adventurous and all about pursuing our deepest, most fulfilling dreams. —
James Redfield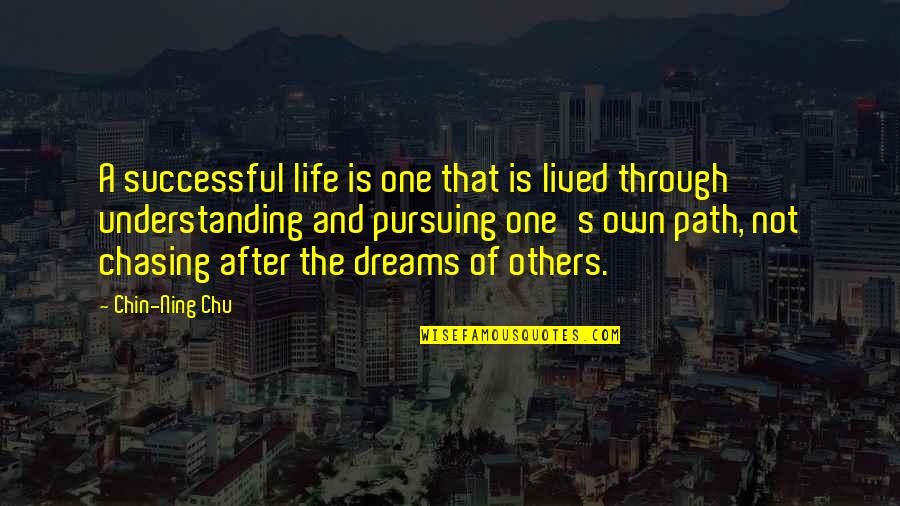 A successful life is one that is lived through understanding and pursuing one's own path, not chasing after the dreams of others. —
Chin-Ning Chu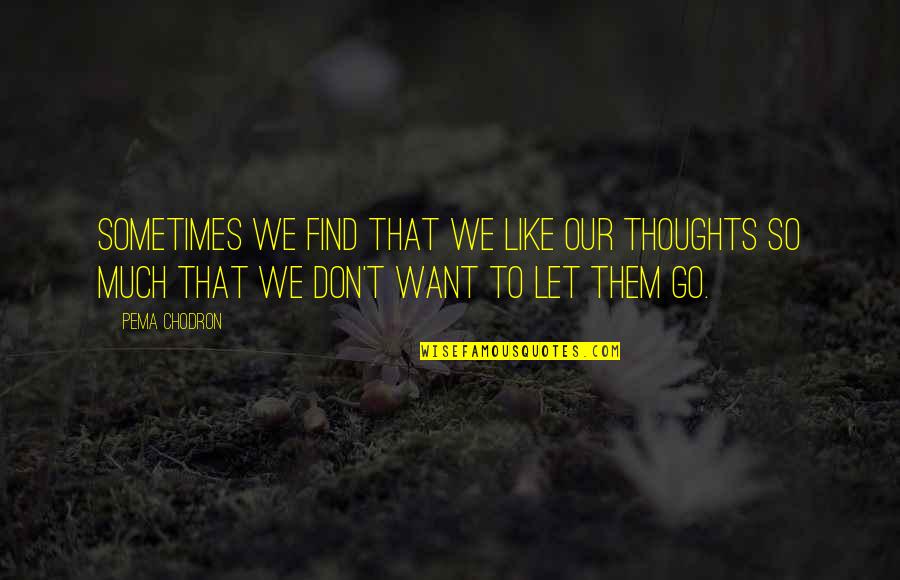 Sometimes we find that we like our thoughts so much that we don't want to let them go. —
Pema Chodron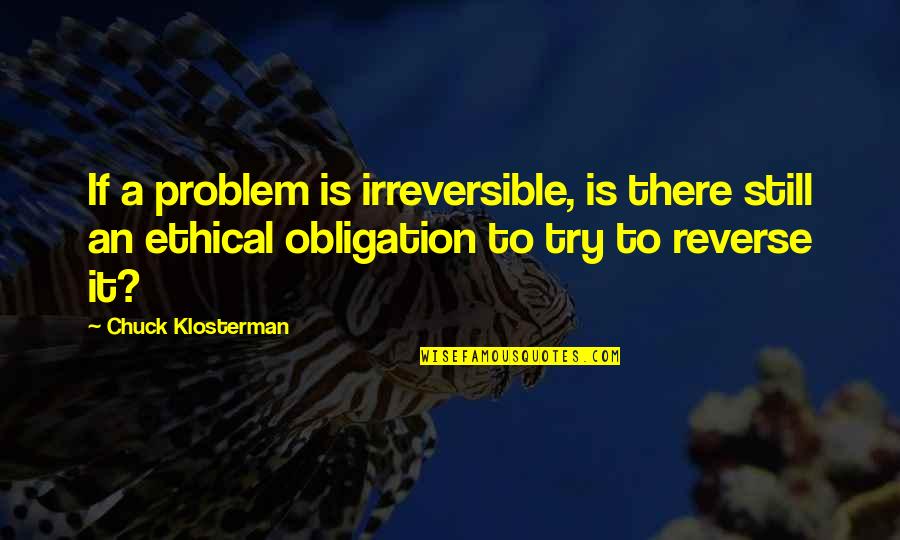 If a problem is irreversible, is there still an ethical obligation to try to reverse it? —
Chuck Klosterman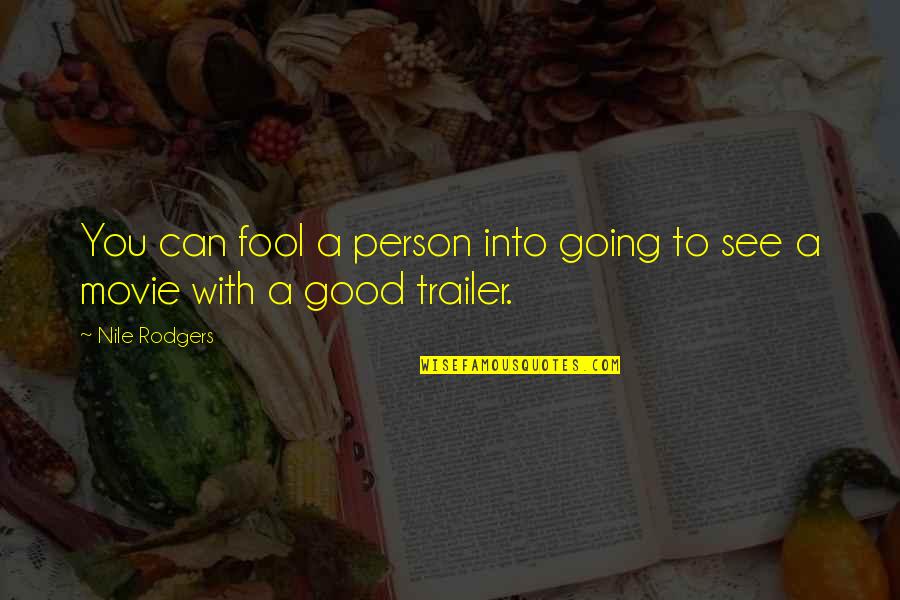 You can fool a person into going to see a movie with a good trailer. —
Nile Rodgers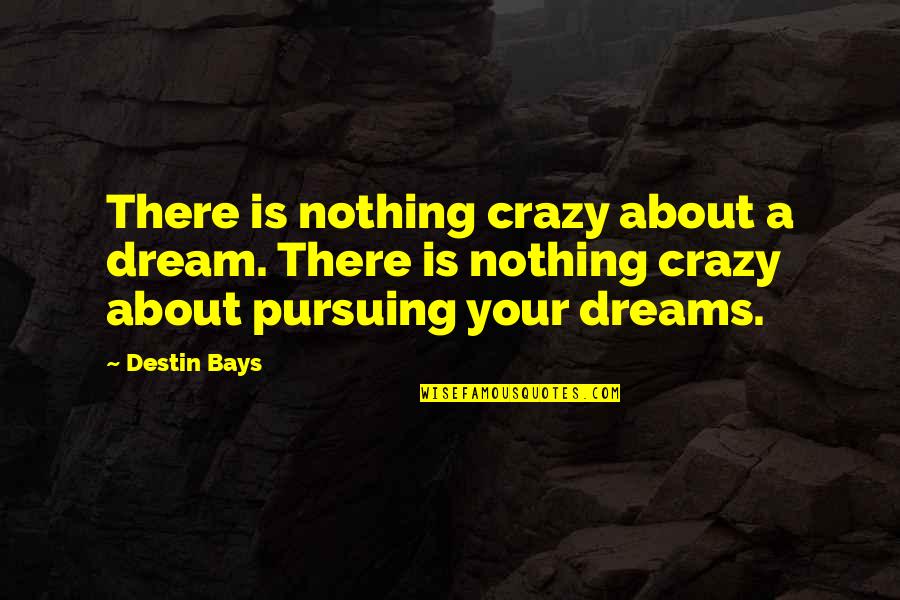 There is nothing crazy about a dream. There is nothing crazy about pursuing your dreams. —
Destin Bays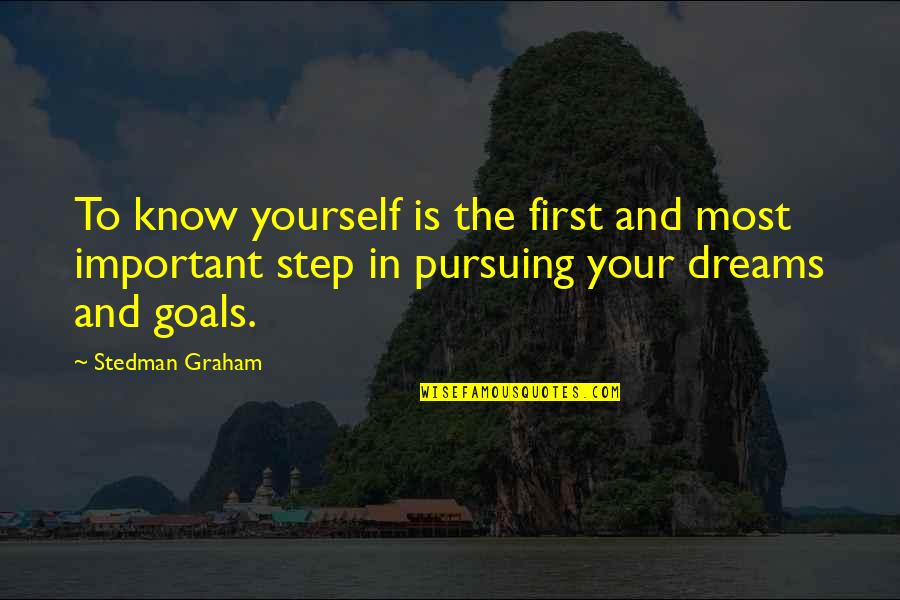 To know yourself is the first and most important step in pursuing your dreams and goals. —
Stedman Graham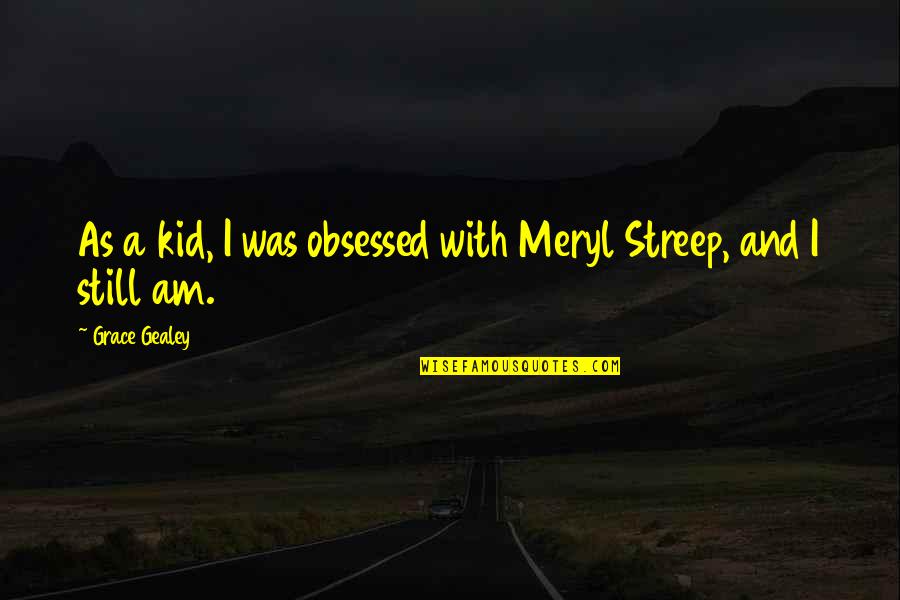 As a kid, I was obsessed with Meryl Streep, and I still am. —
Grace Gealey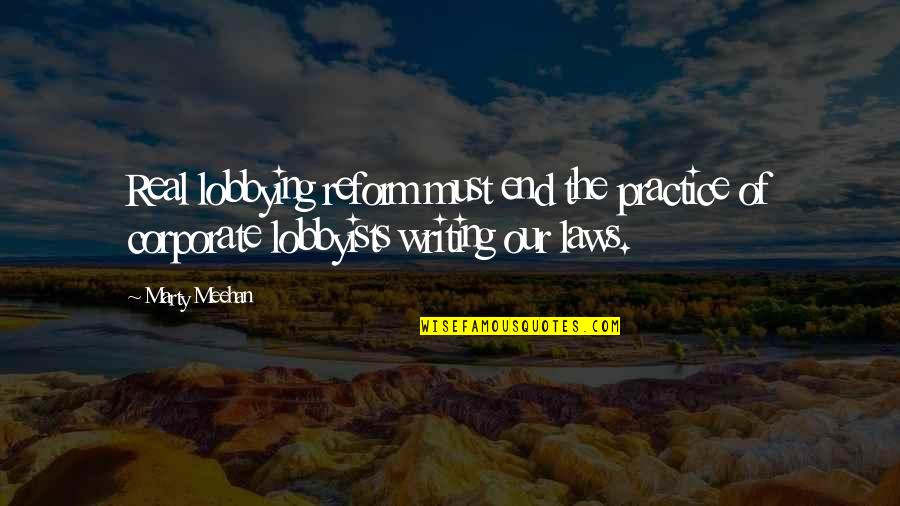 Real lobbying reform must end the practice of corporate lobbyists writing our laws. —
Marty Meehan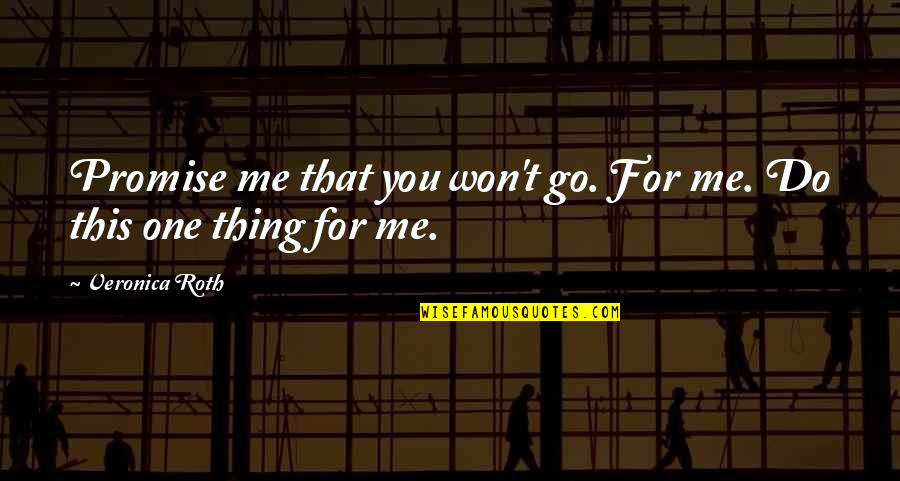 Promise me that you won't go. For me. Do this one thing for me. —
Veronica Roth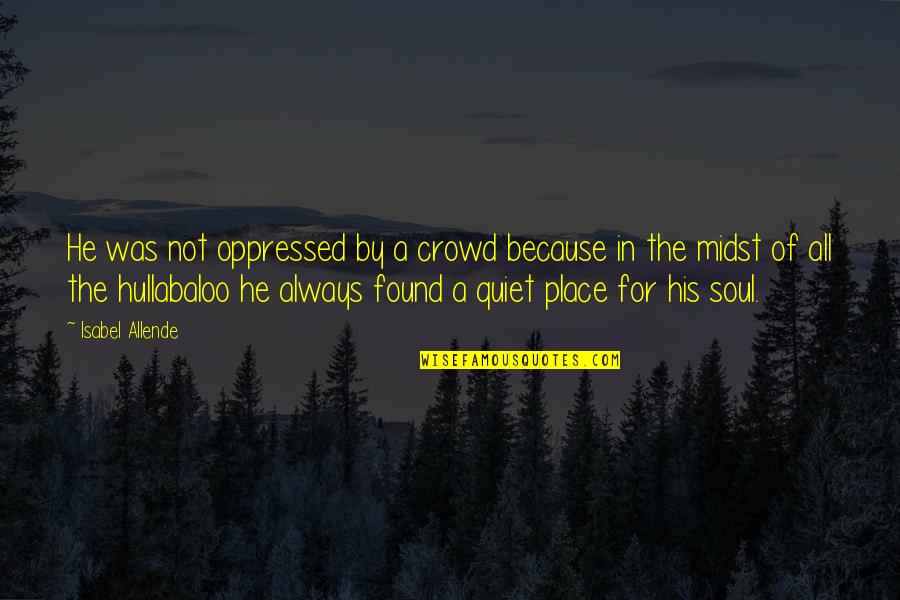 He was not oppressed by a crowd because in the midst of all the hullabaloo he always found a quiet place for his soul. —
Isabel Allende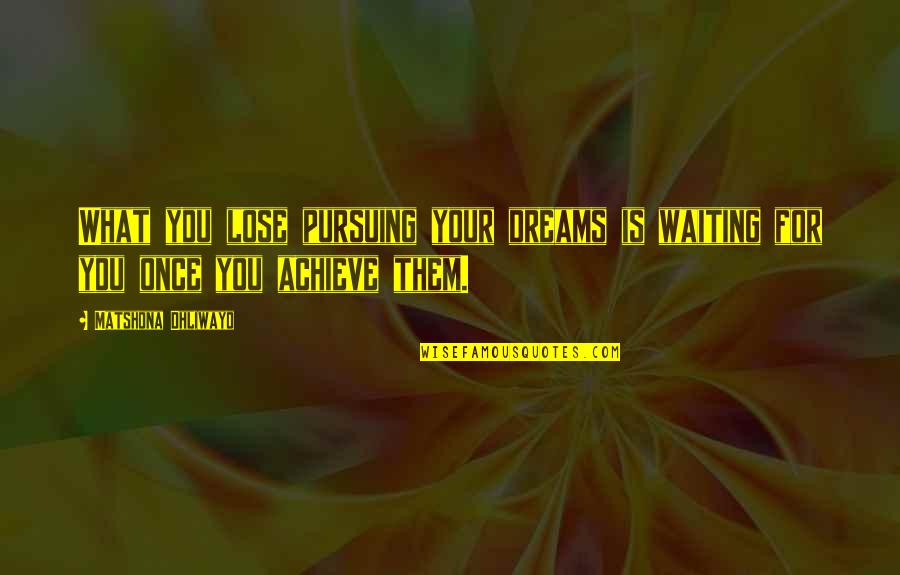 What you lose pursuing your dreams is waiting for you once you achieve them. —
Matshona Dhliwayo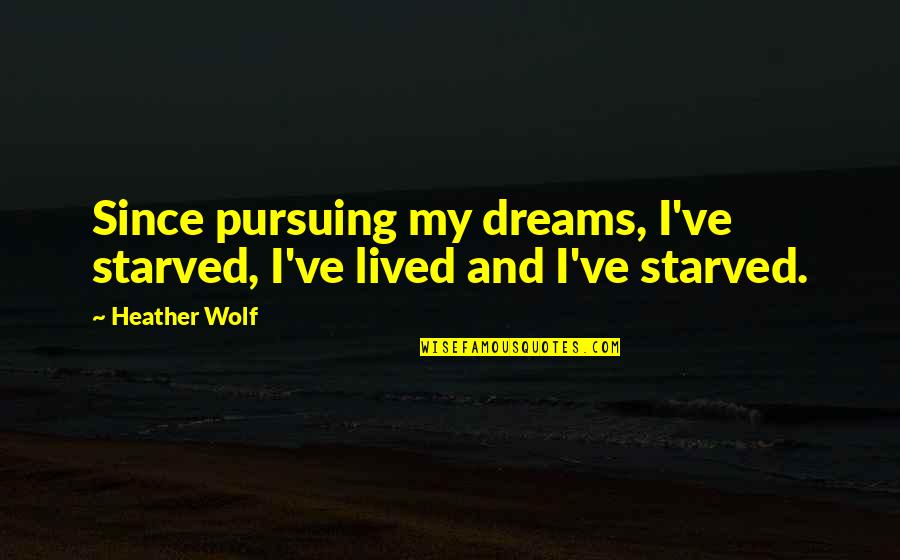 Since pursuing my dreams, I've starved, I've lived and I've starved. —
Heather Wolf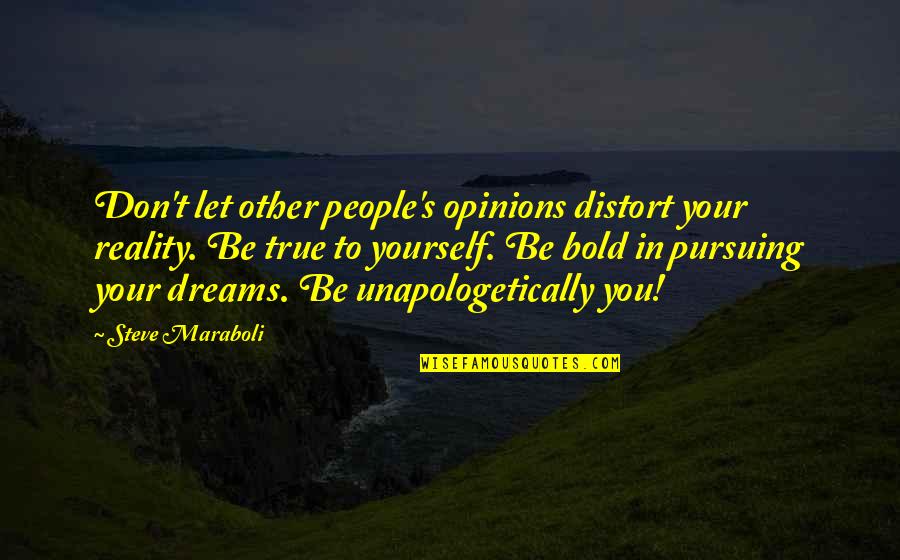 Don't let other people's opinions distort your reality. Be true to yourself. Be bold in pursuing your dreams. Be unapologetically you! —
Steve Maraboli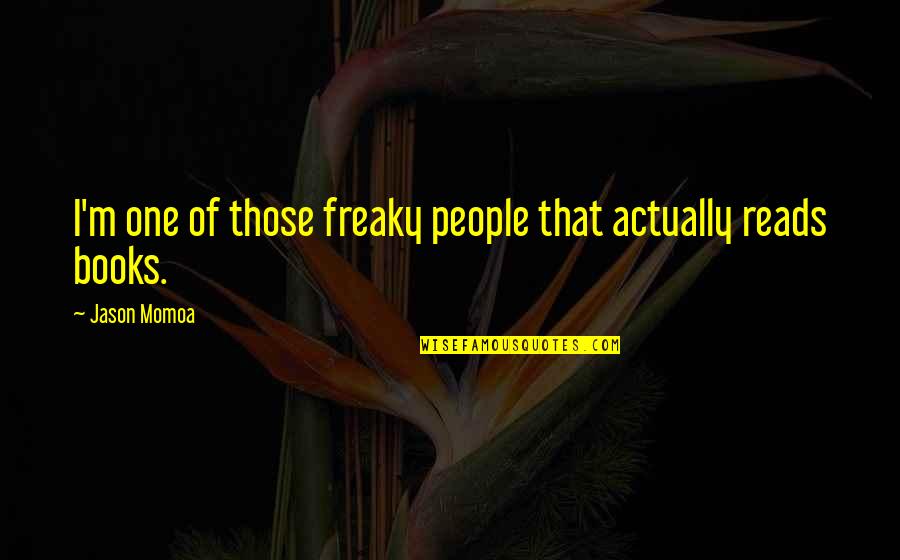 I'm one of those freaky people that actually reads books. —
Jason Momoa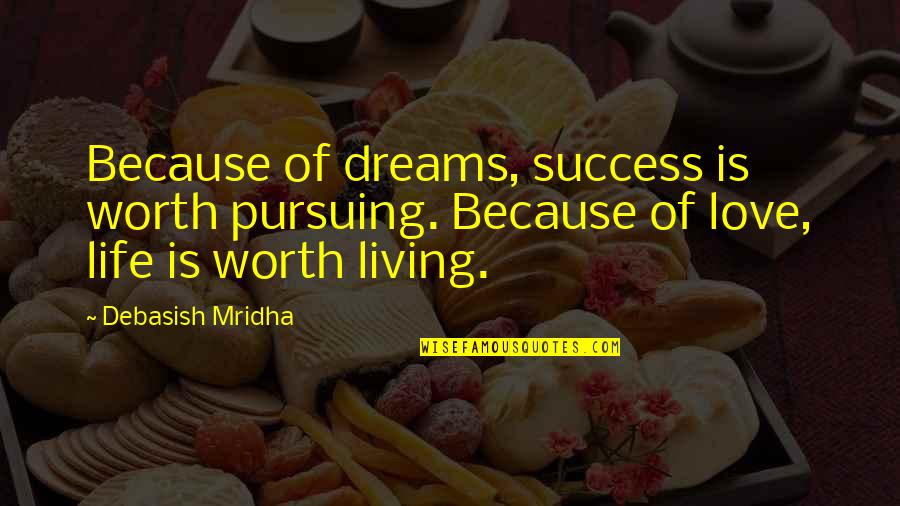 Because of dreams, success is worth pursuing. Because of love, life is worth living. —
Debasish Mridha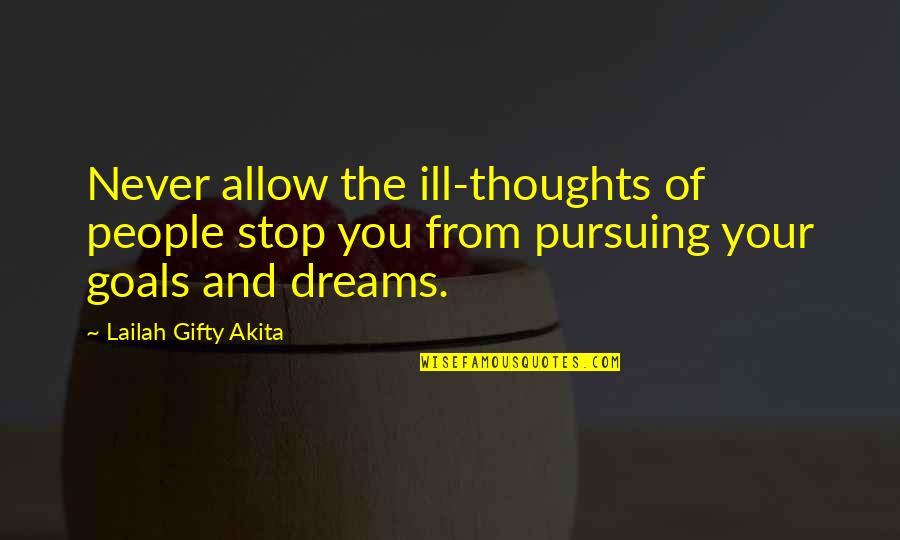 Never allow the ill-thoughts of people stop you from pursuing your goals and dreams. —
Lailah Gifty Akita