Protect Him Quotes
Collection of top 53 famous quotes about Protect Him
Protect Him Quotes & Sayings
Happy to read and share the best inspirational Protect Him quotes, sayings and quotations on Wise Famous Quotes.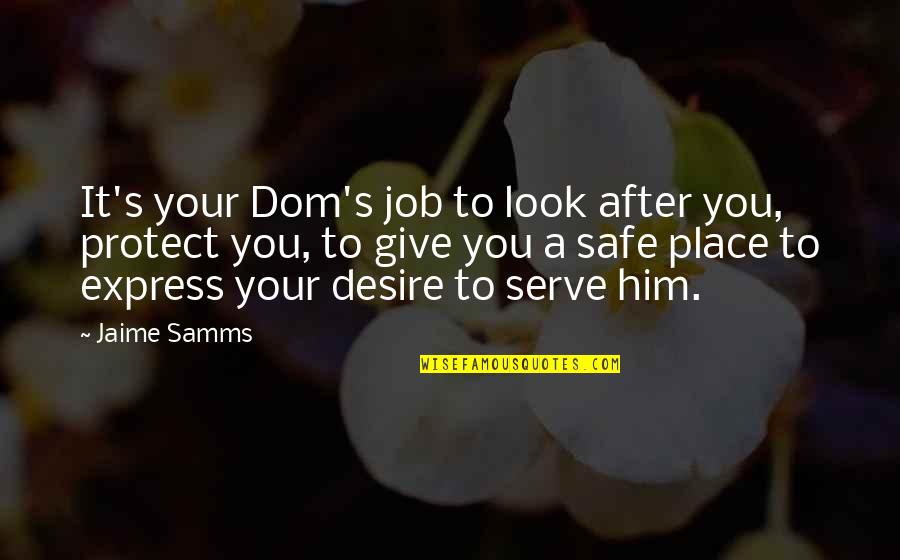 It's your Dom's job to look after you, protect you, to give you a safe place to express your desire to serve him.
—
Jaime Samms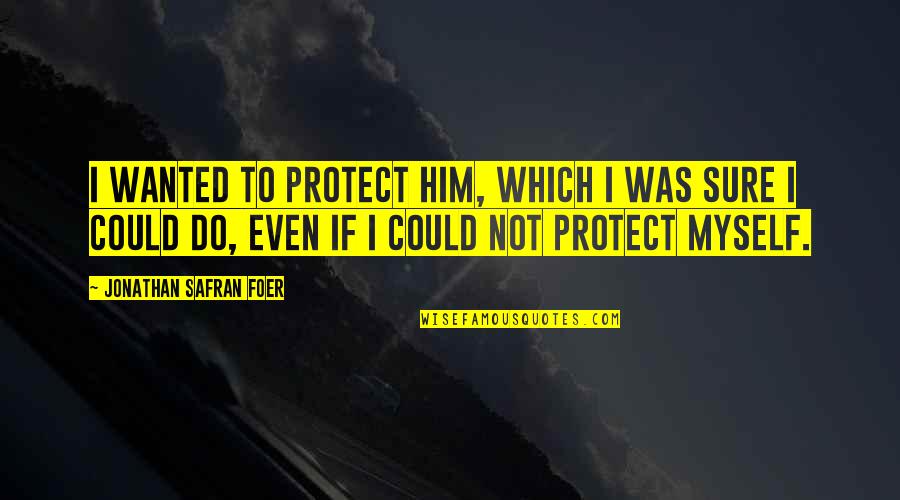 I wanted to protect him, which I was sure I could do, even if I could not protect myself.
—
Jonathan Safran Foer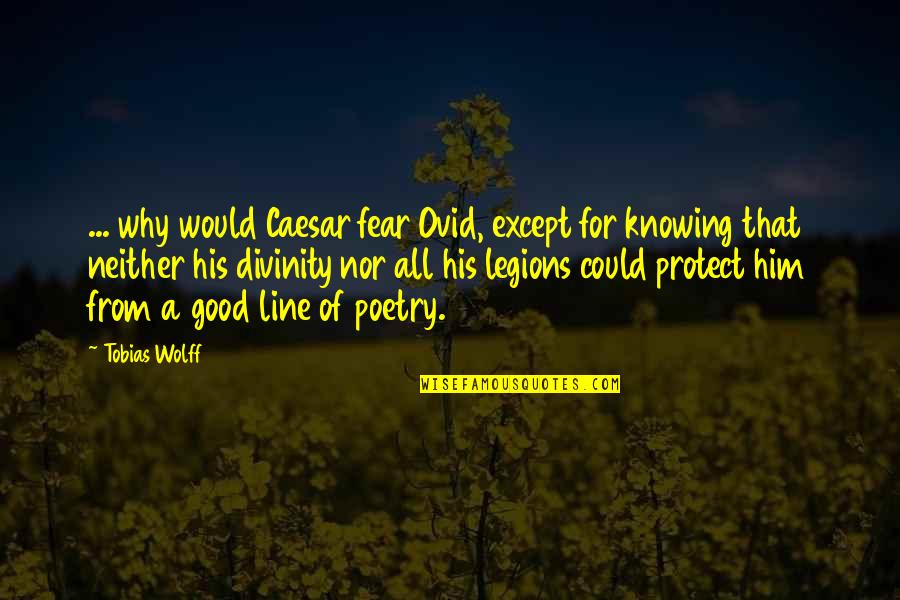 ... why would Caesar fear Ovid, except for knowing that neither his divinity nor all his legions could
protect him
from a good line of poetry. —
Tobias Wolff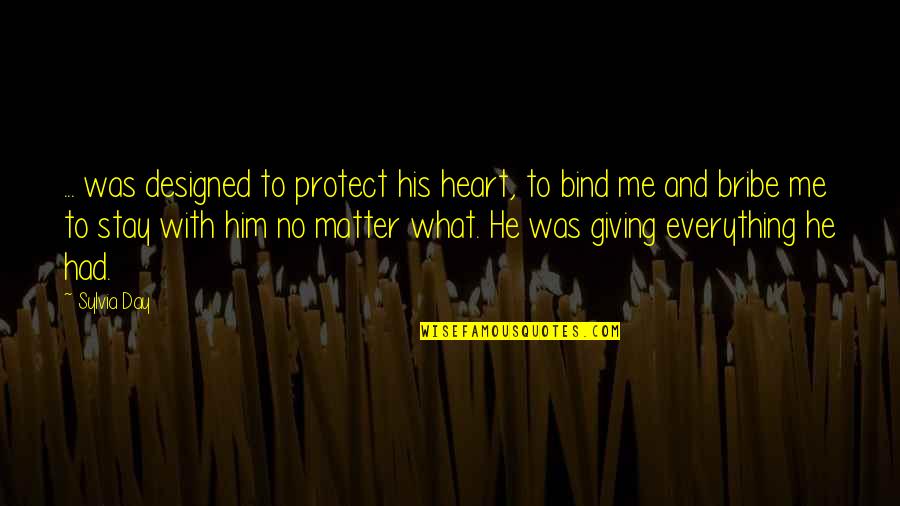 ... was designed to protect his heart, to bind me and bribe me to stay with him no matter what. He was giving everything he had. —
Sylvia Day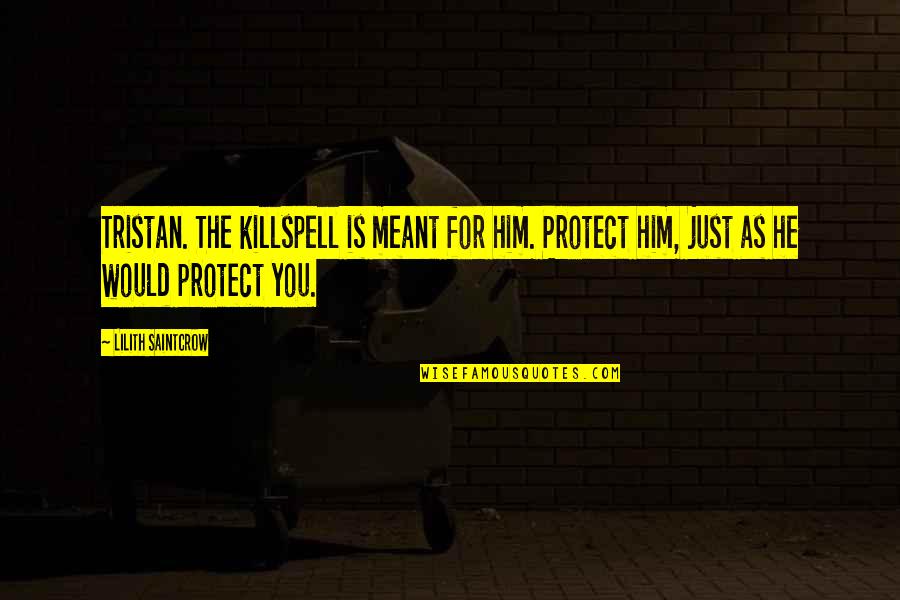 Tristan. The killspell is meant for him.
Protect him
, just as he would protect you. —
Lilith Saintcrow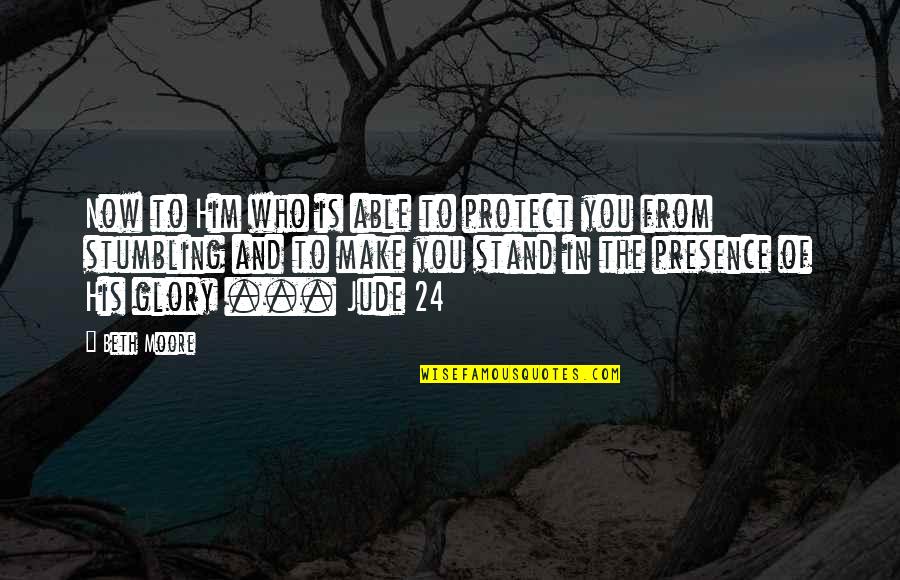 Now to Him who is able to protect you from stumbling and to make you stand in the presence of His glory ... Jude 24 —
Beth Moore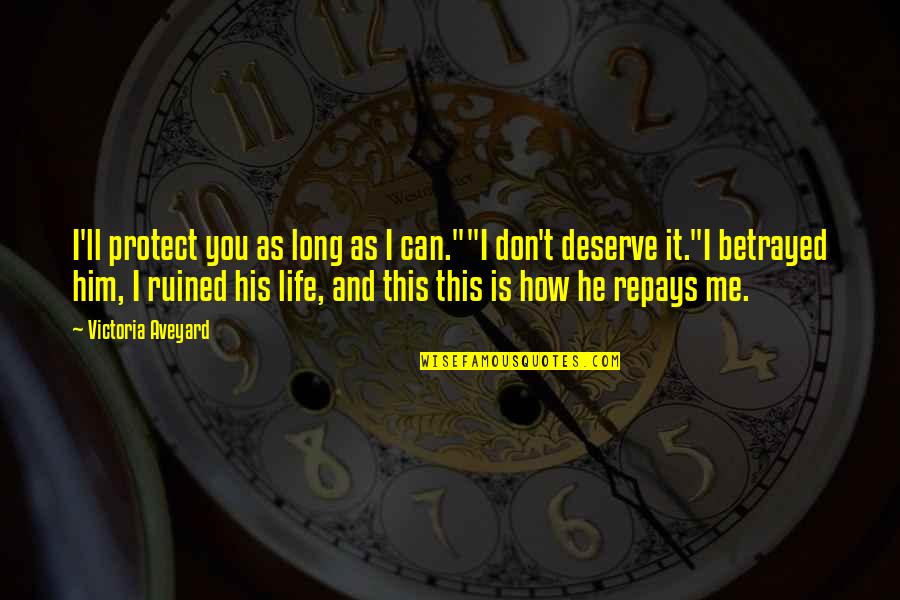 I'll protect you as long as I can."
"I don't deserve it."
I betrayed him, I ruined his life, and this this is how he repays me. —
Victoria Aveyard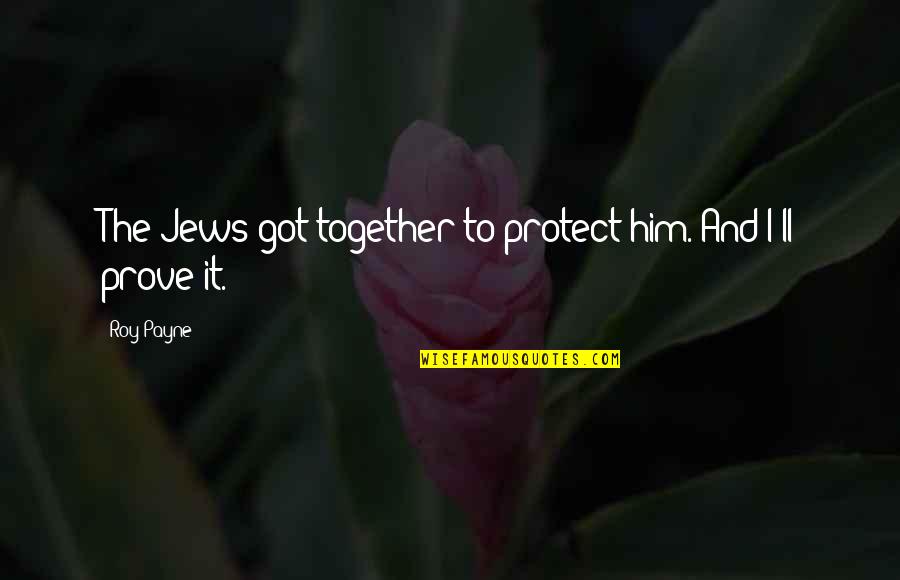 The Jews got together to
protect him
. And I'll prove it. —
Roy Payne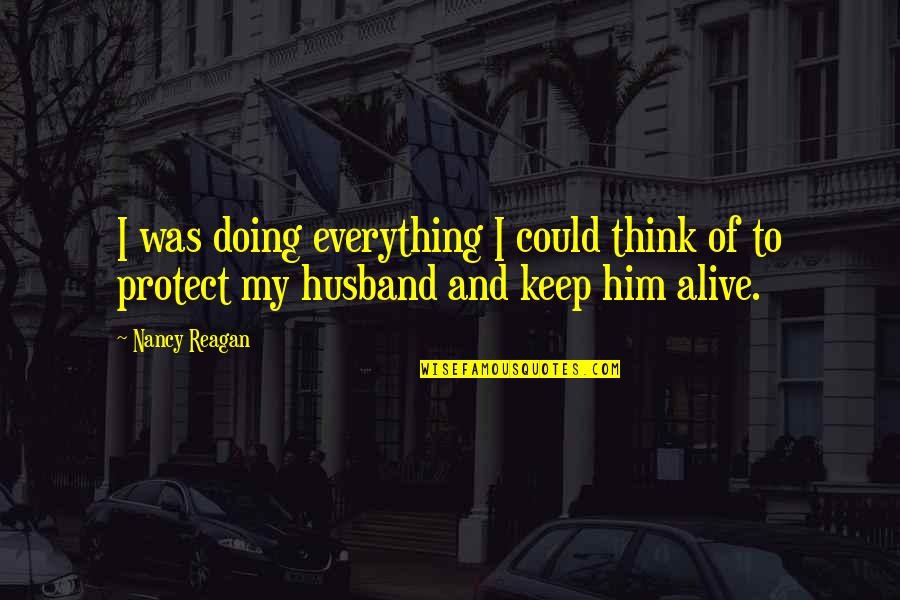 I was doing everything I could think of to protect my husband and keep him alive. —
Nancy Reagan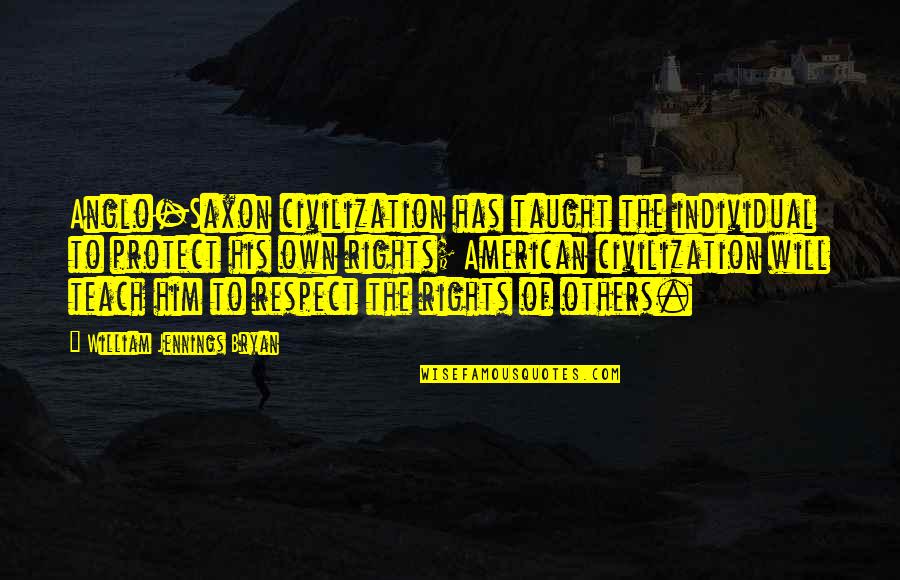 Anglo-Saxon civilization has taught the individual to protect his own rights; American civilization will teach him to respect the rights of others. —
William Jennings Bryan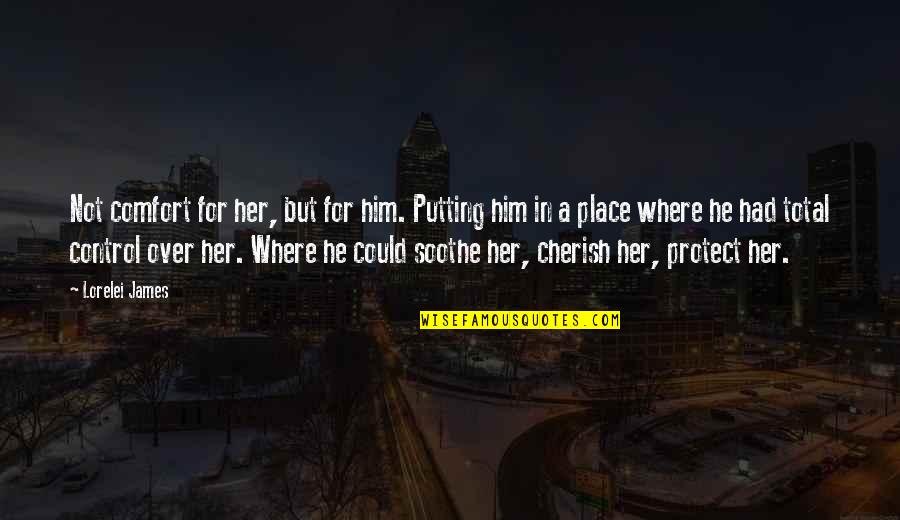 Not comfort for her, but for him. Putting him in a place where he had total control over her. Where he could soothe her, cherish her, protect her. —
Lorelei James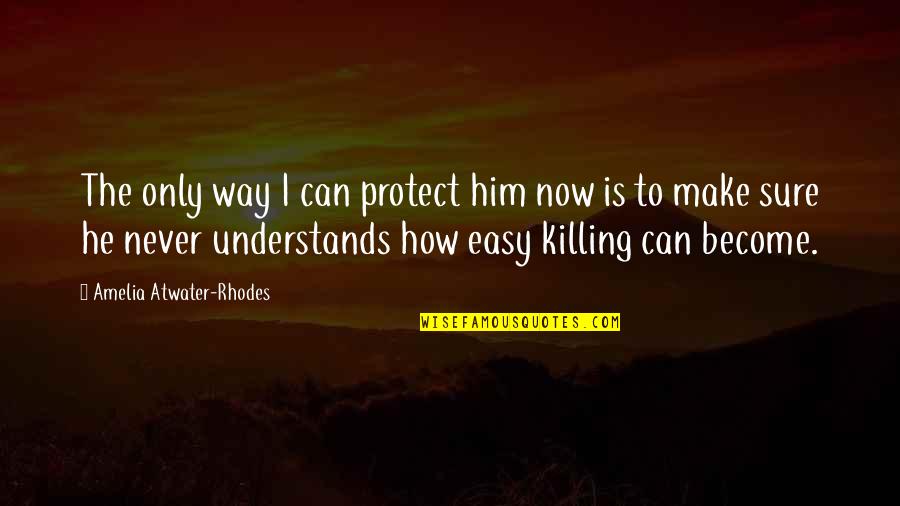 The only way I can
protect him
now is to make sure he never understands how easy killing can become. —
Amelia Atwater-Rhodes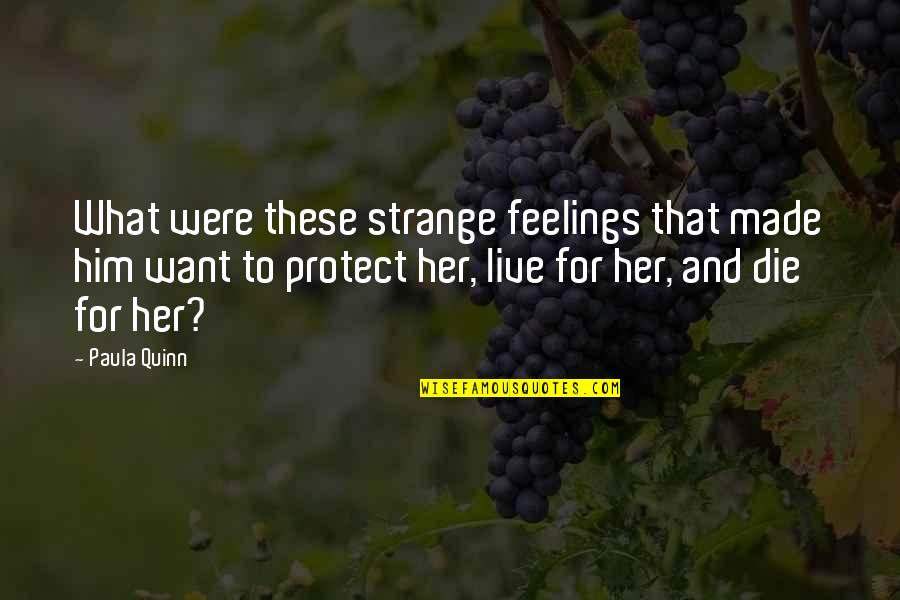 What were these strange feelings that made him want to protect her, live for her, and die for her? —
Paula Quinn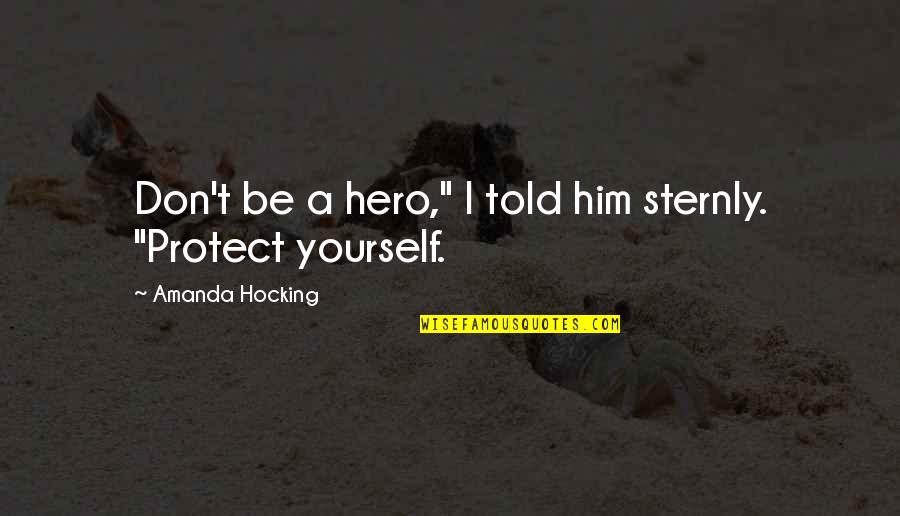 Don't be a hero," I told him sternly. "Protect yourself. —
Amanda Hocking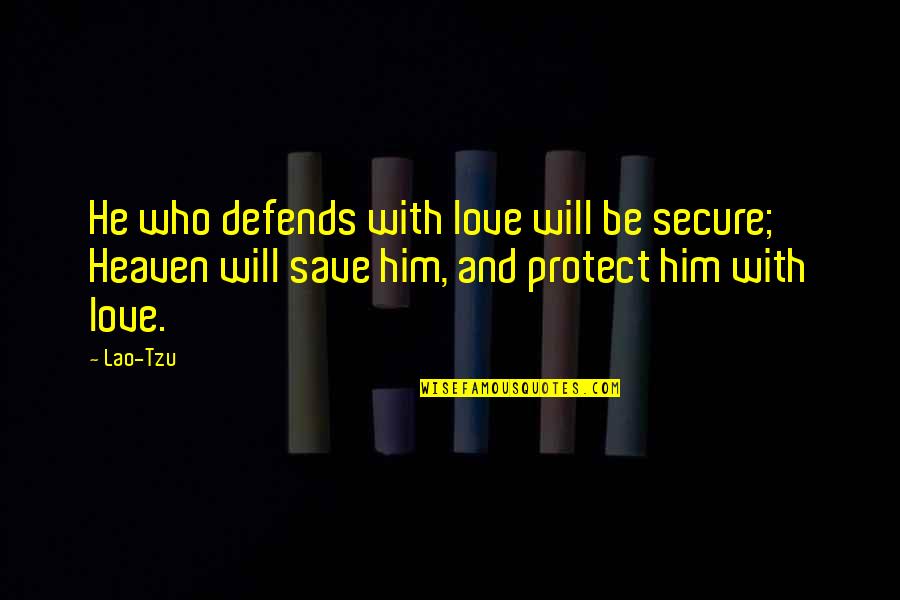 He who defends with love will be secure; Heaven will save him, and
protect him
with love. —
Lao-Tzu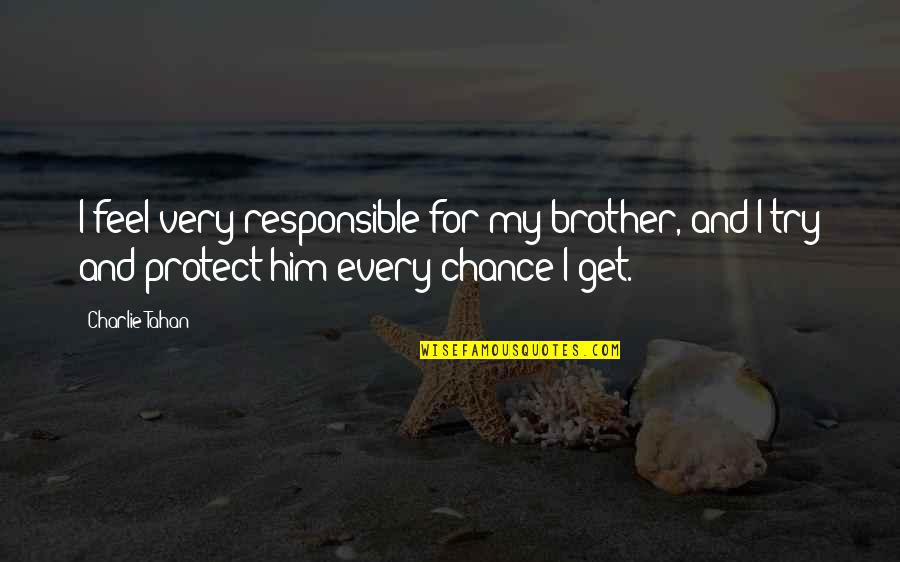 I feel very responsible for my brother, and I try and
protect him
every chance I get. —
Charlie Tahan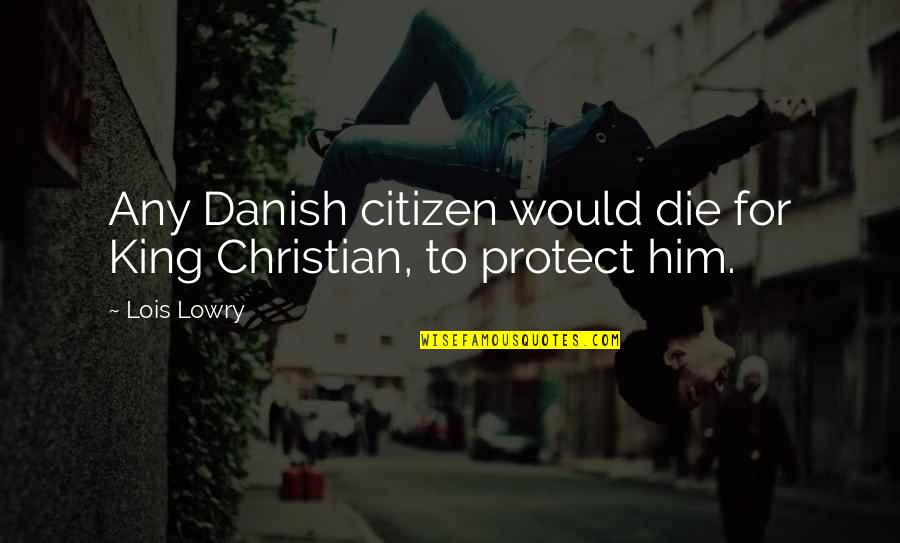 Any Danish citizen would die for King Christian, to
protect him
. —
Lois Lowry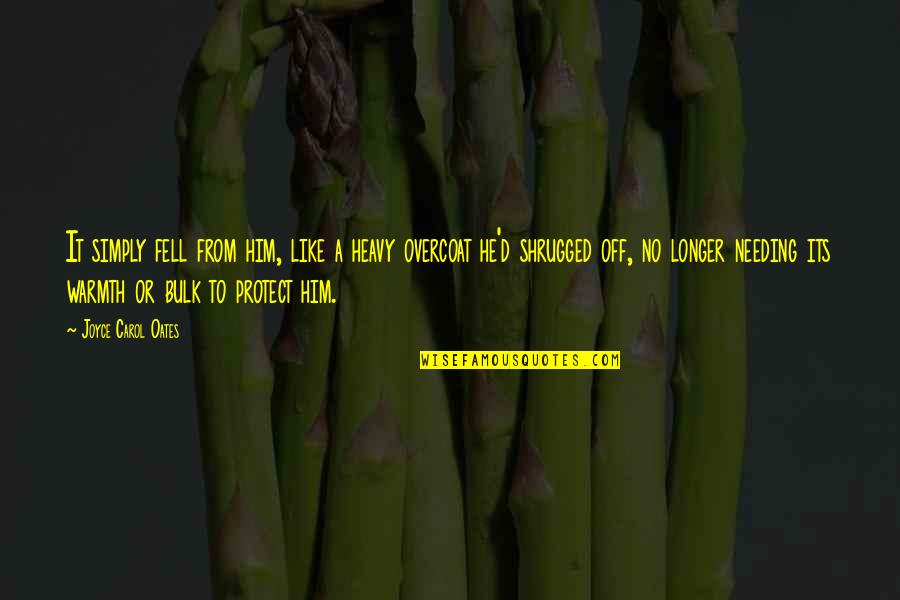 It simply fell from him, like a heavy overcoat he'd shrugged off, no longer needing its warmth or bulk to
protect him
. —
Joyce Carol Oates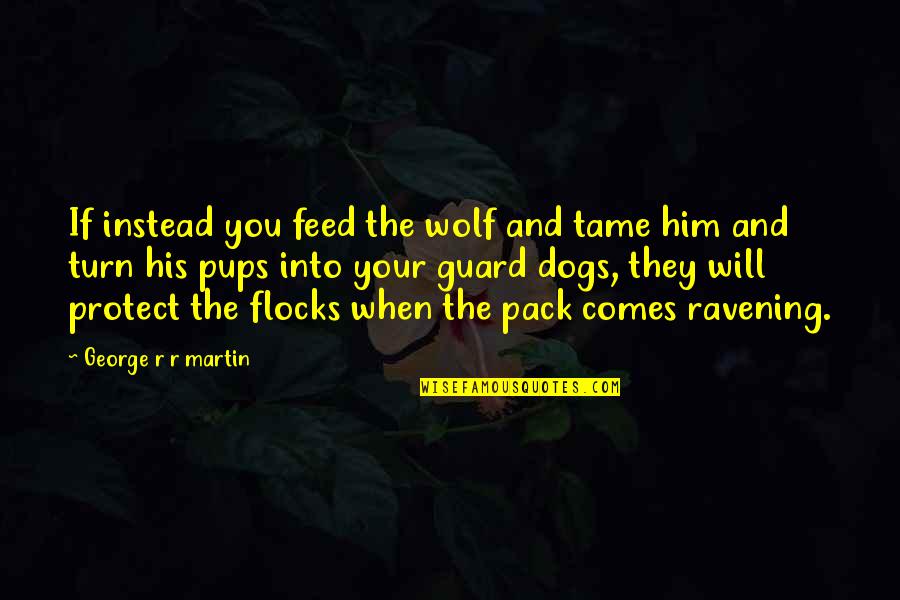 If instead you feed the wolf and tame him and turn his pups into your guard dogs, they will protect the flocks when the pack comes ravening. —
George R R Martin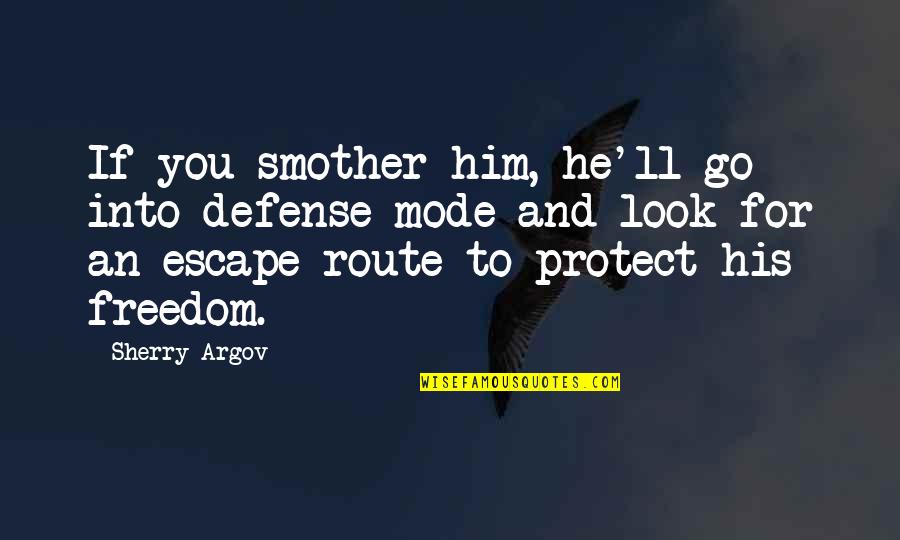 If you smother him, he'll go into defense mode and look for an escape route to protect his freedom. —
Sherry Argov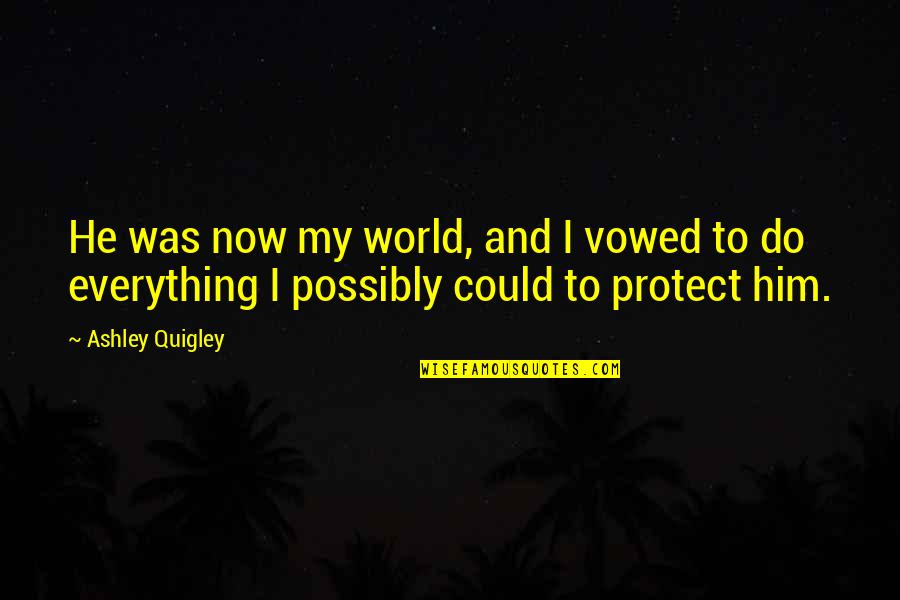 He was now my world, and I vowed to do everything I possibly could to
protect him
. —
Ashley Quigley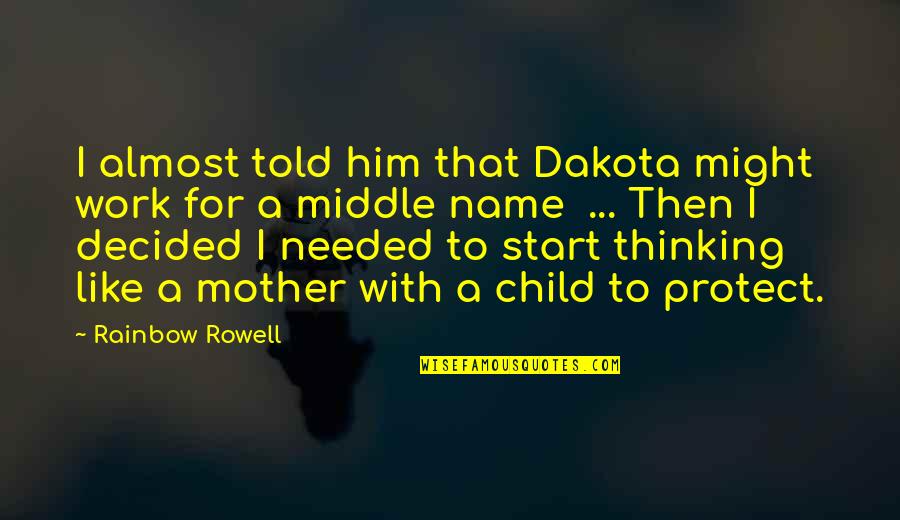 I almost told him that Dakota might work for a middle name ... Then I decided I needed to start thinking like a mother with a child to protect. —
Rainbow Rowell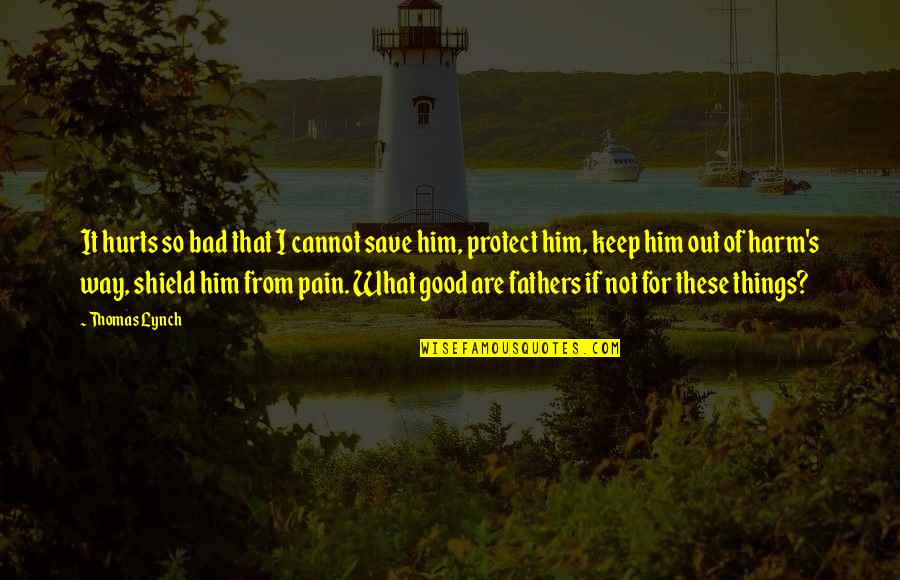 It hurts so bad that I cannot save him,
protect him
, keep him out of harm's way, shield him from pain. What good are fathers if not for these things? —
Thomas Lynch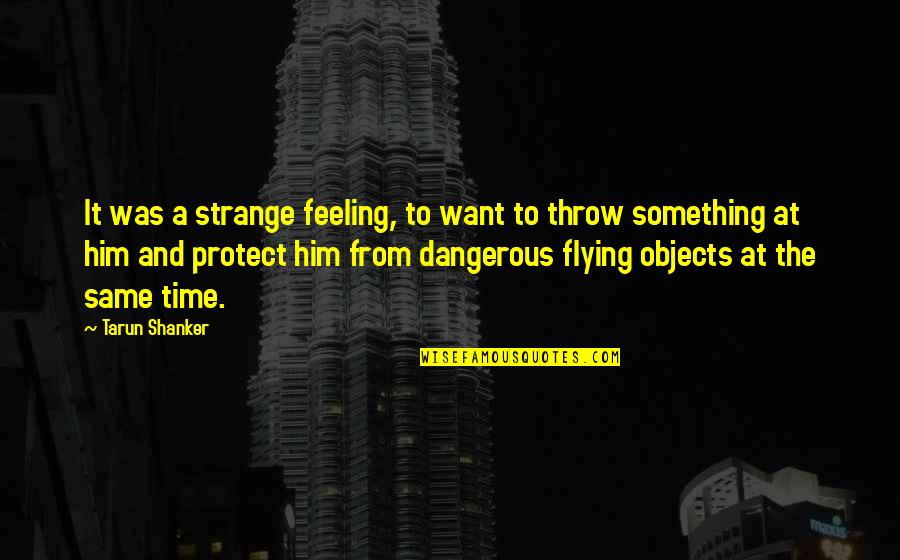 It was a strange feeling, to want to throw something at him and
protect him
from dangerous flying objects at the same time. —
Tarun Shanker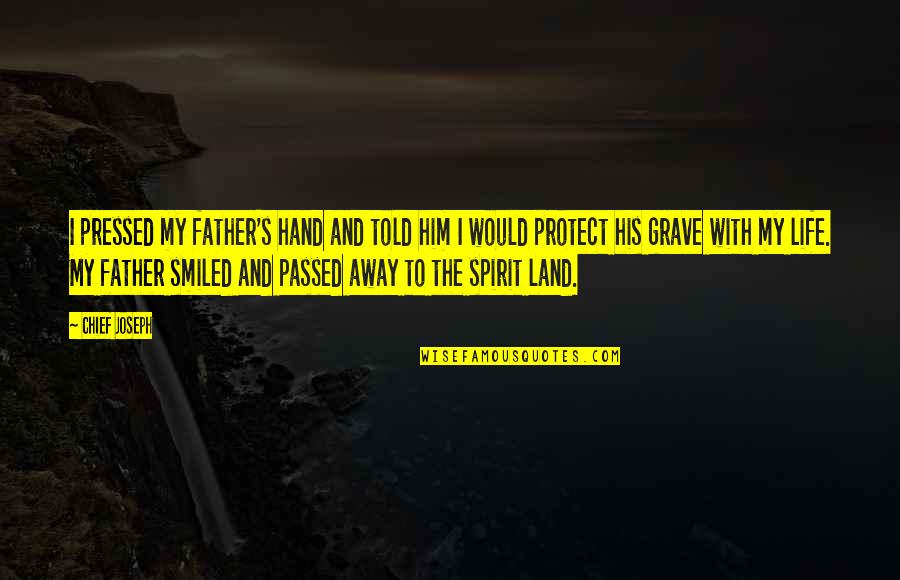 I pressed my father's hand and told him I would protect his grave with my life. My father smiled and passed away to the spirit land. —
Chief Joseph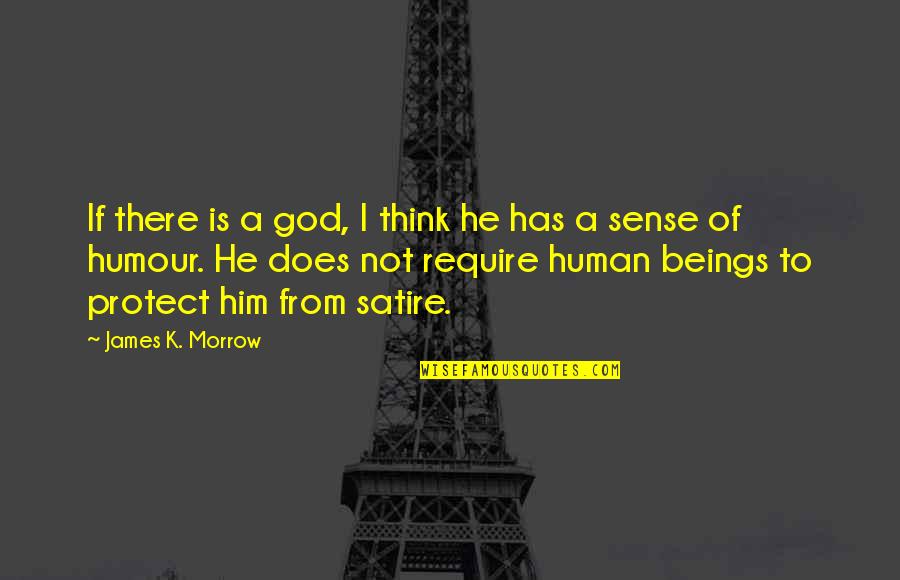 If there is a god, I think he has a sense of humour. He does not require human beings to
protect him
from satire. —
James K. Morrow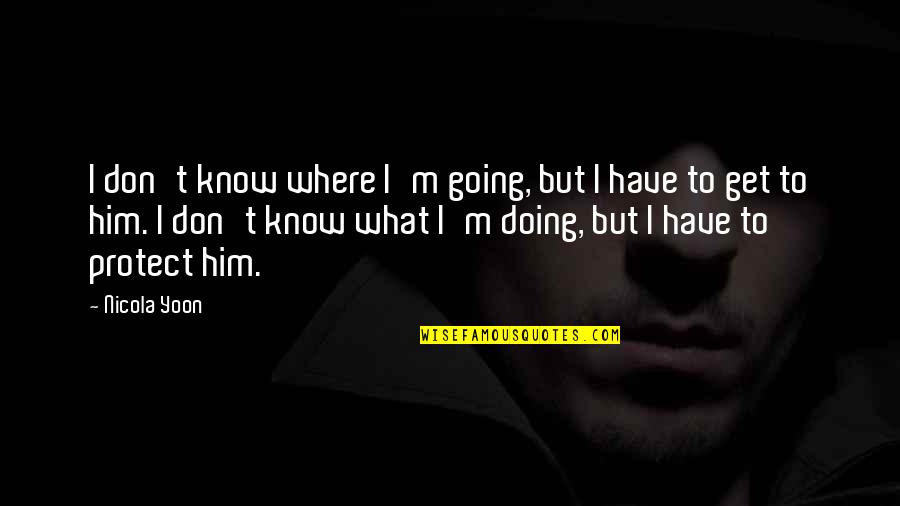 I don't know where I'm going, but I have to get to him. I don't know what I'm doing, but I have to
protect him
. —
Nicola Yoon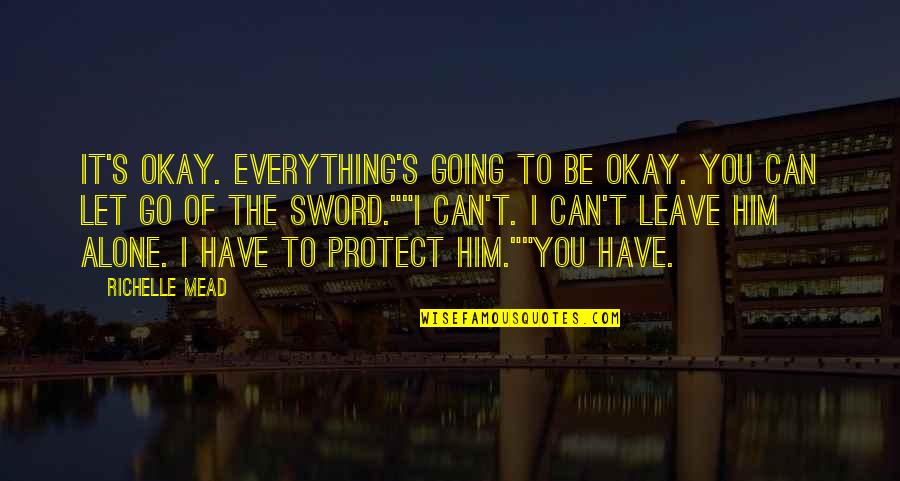 It's okay. Everything's going to be okay. You can let go of the sword."
"I can't. I can't leave him alone. I have to
protect him
."
"You have. —
Richelle Mead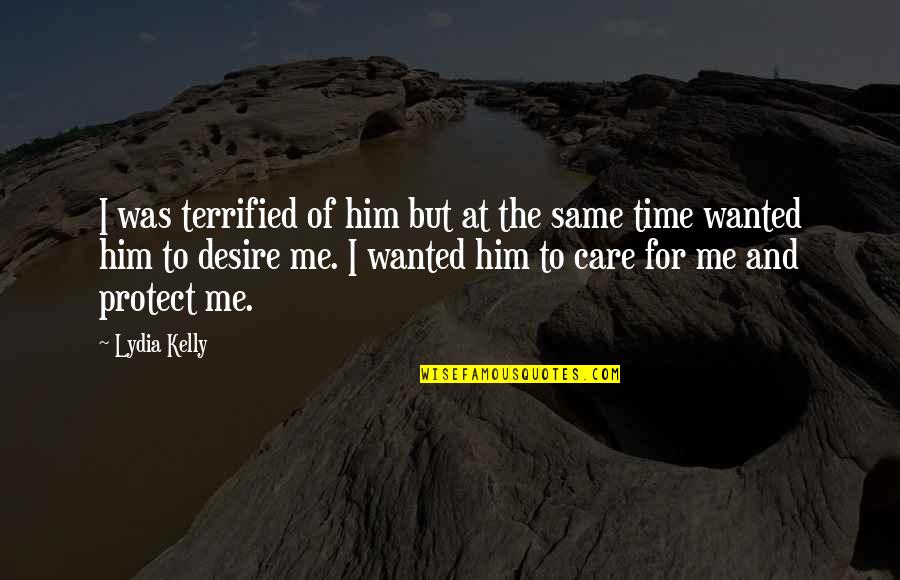 I was terrified of him but at the same time wanted him to desire me. I wanted him to care for me and protect me. —
Lydia Kelly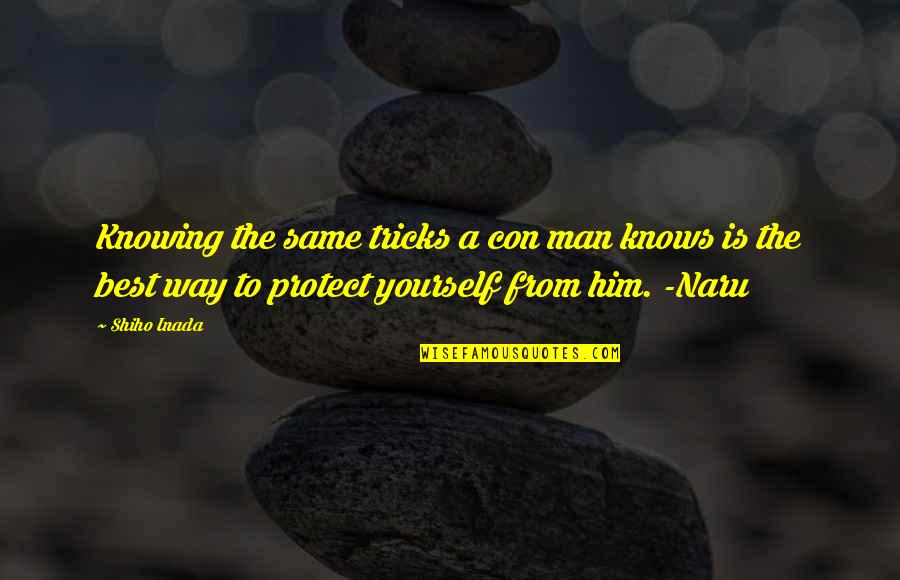 Knowing the same tricks a con man knows is the best way to protect yourself from him. -Naru —
Shiho Inada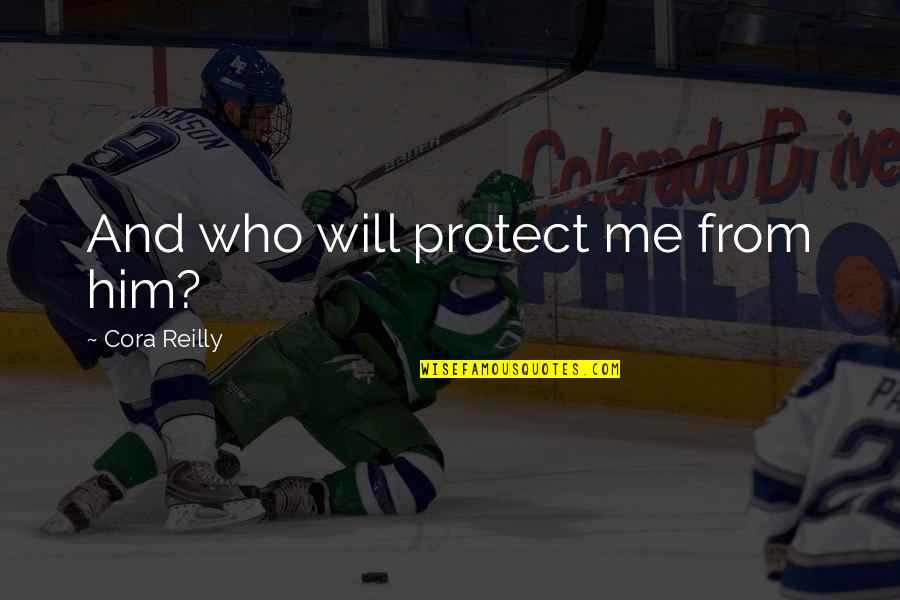 And who will protect me from him? —
Cora Reilly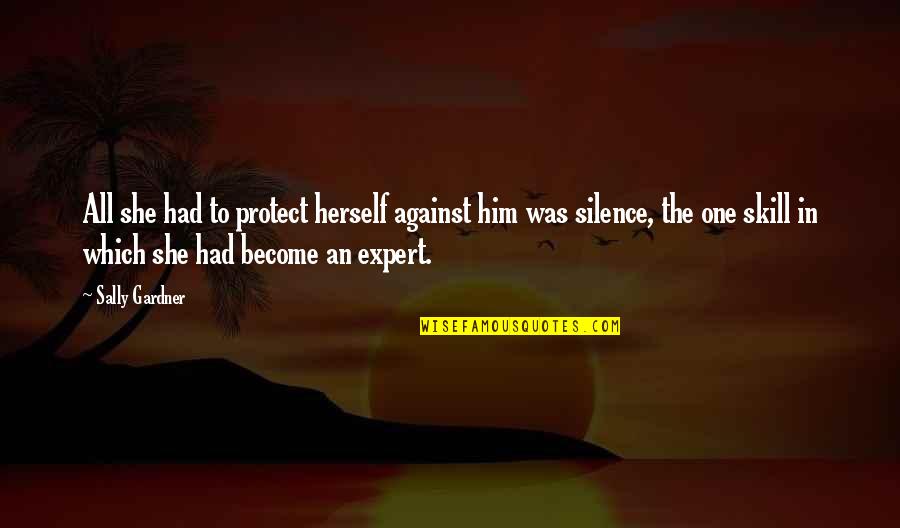 All she had to protect herself against him was silence, the one skill in which she had become an expert. —
Sally Gardner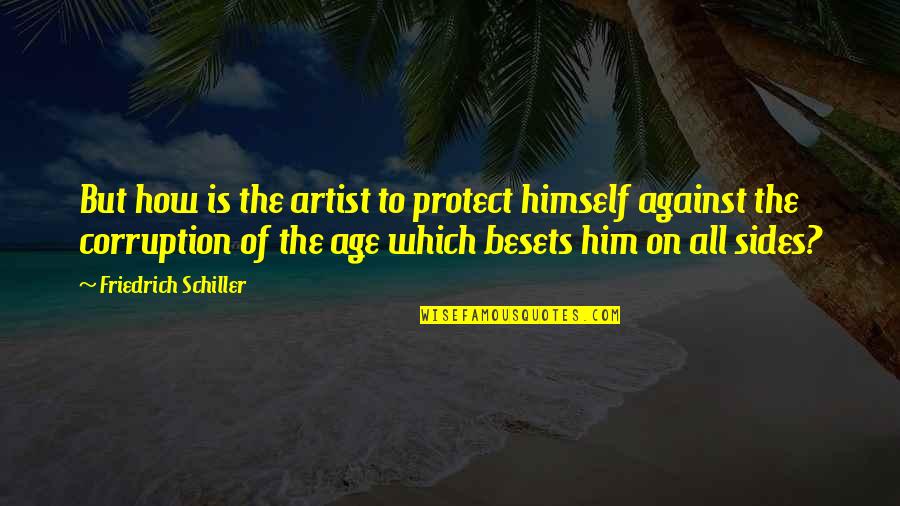 But how is the artist to
protect him
self against the corruption of the age which besets him on all sides? —
Friedrich Schiller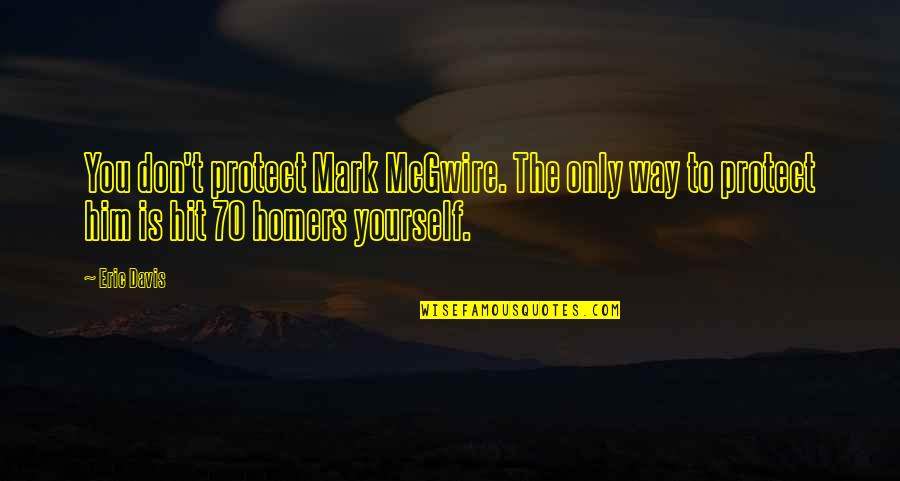 You don't protect Mark McGwire. The only way to
protect him
is hit 70 homers yourself. —
Eric Davis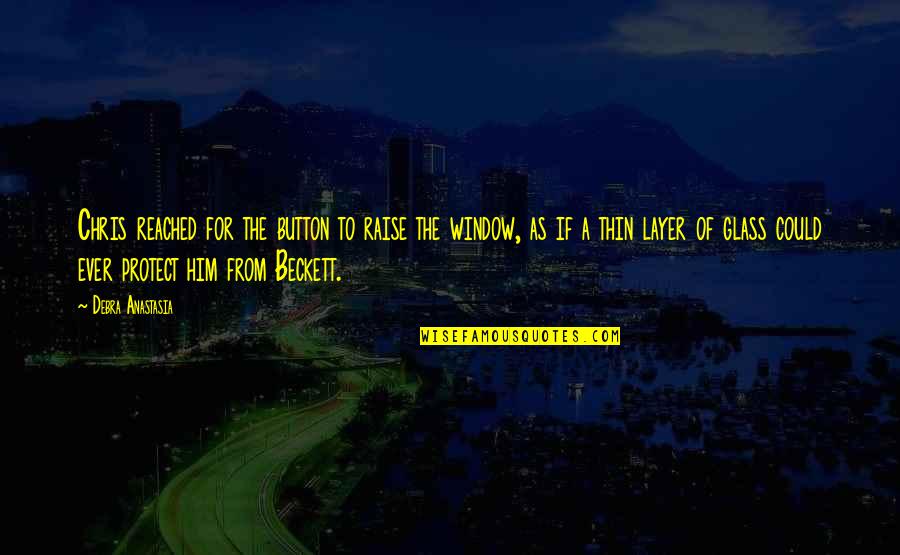 Chris reached for the button to raise the window, as if a thin layer of glass could ever
protect him
from Beckett. —
Debra Anastasia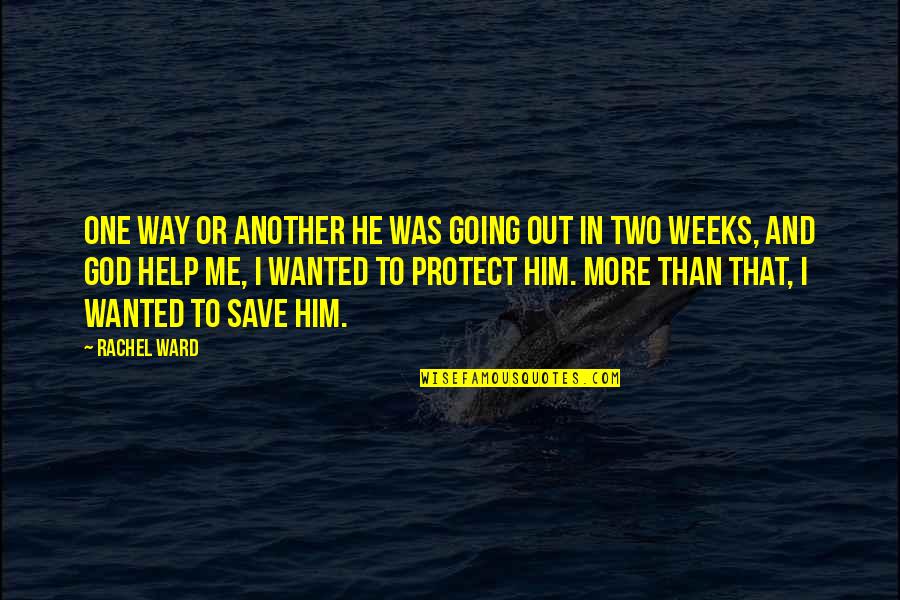 One way or another he was going out in two weeks, and God help me, I wanted to
protect him
. More than that, I wanted to save him. —
Rachel Ward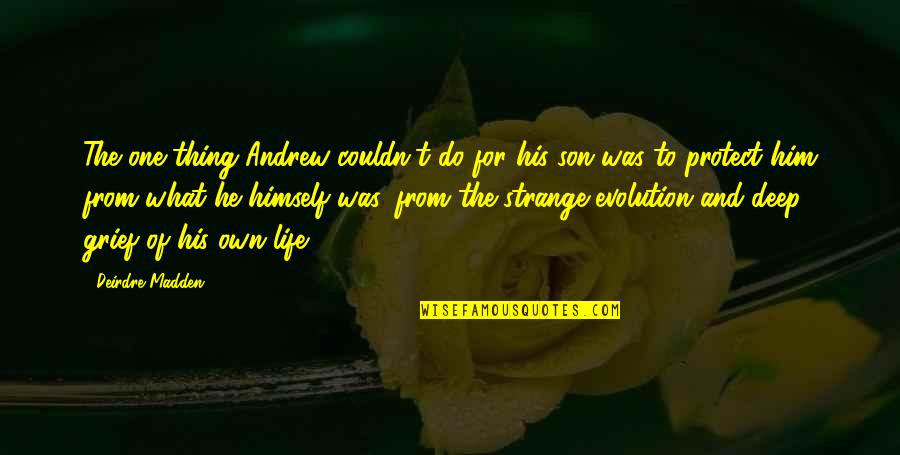 The one thing Andrew couldn't do for his son was to
protect him
from what he himself was, from the strange evolution and deep grief of his own life. —
Deirdre Madden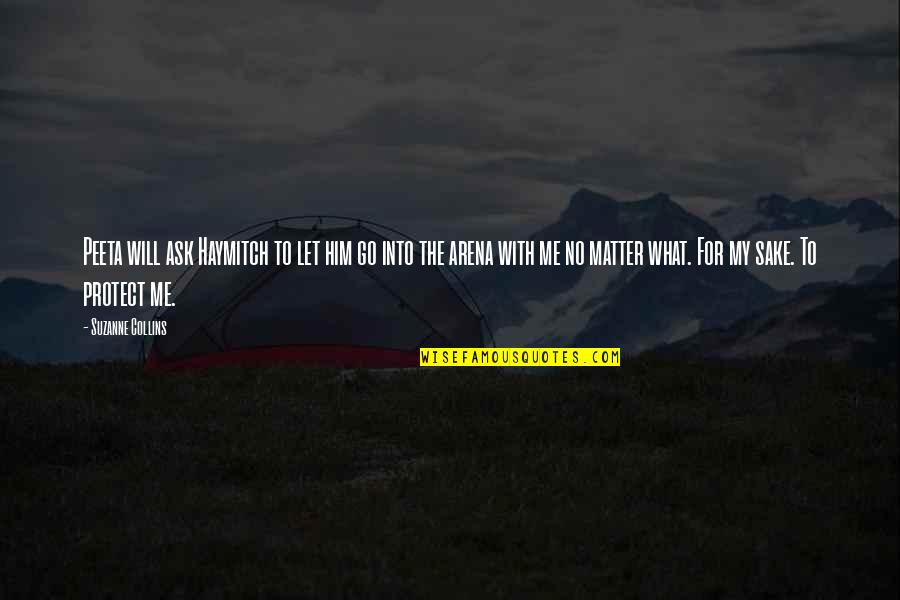 Peeta will ask Haymitch to let him go into the arena with me no matter what. For my sake. To protect me. —
Suzanne Collins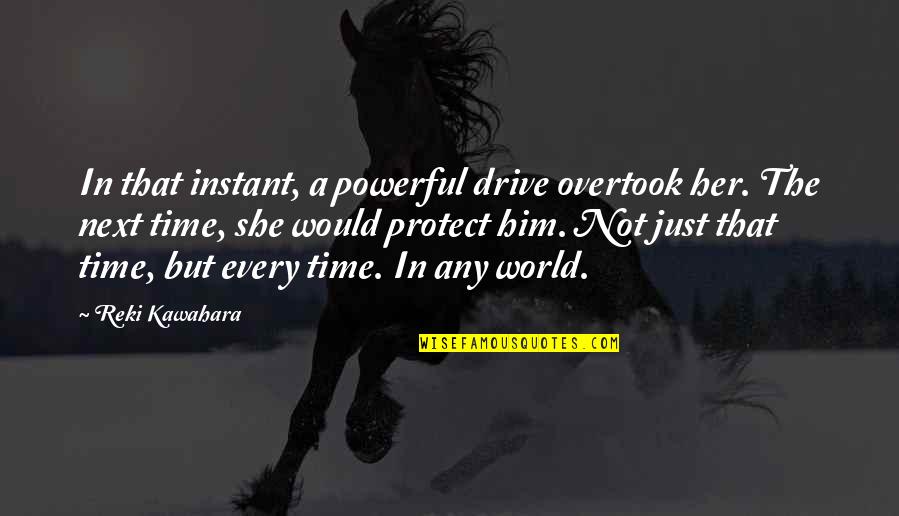 In that instant, a powerful drive overtook her. The next time, she would
protect him
. Not just that time, but every time. In any world. —
Reki Kawahara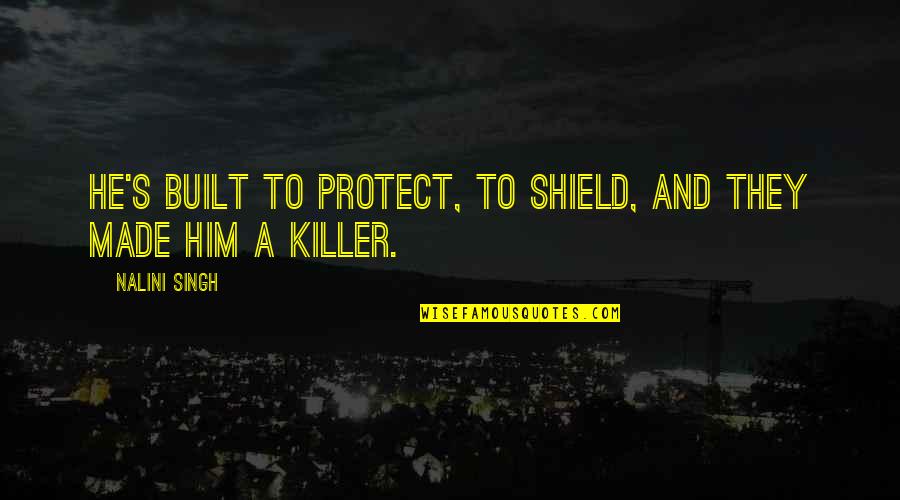 He's built to protect, to shield, and they made him a killer. —
Nalini Singh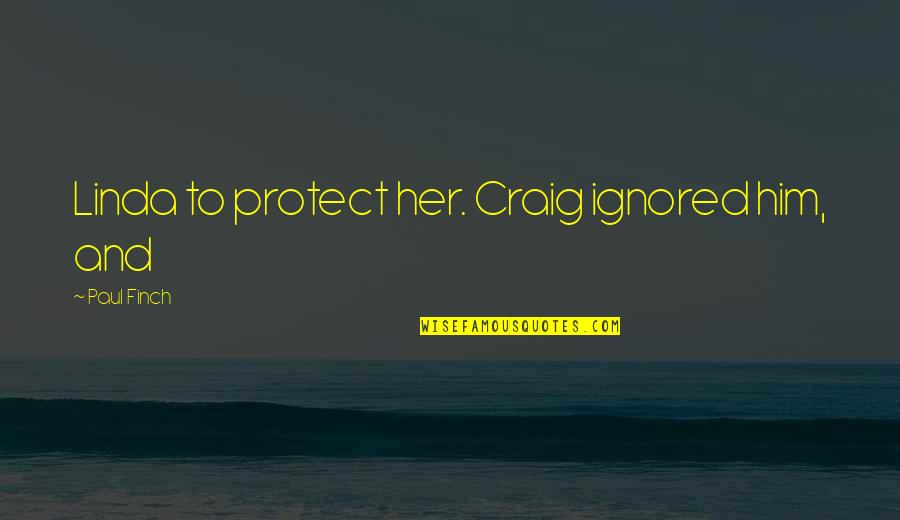 Linda to protect her. Craig ignored him, and —
Paul Finch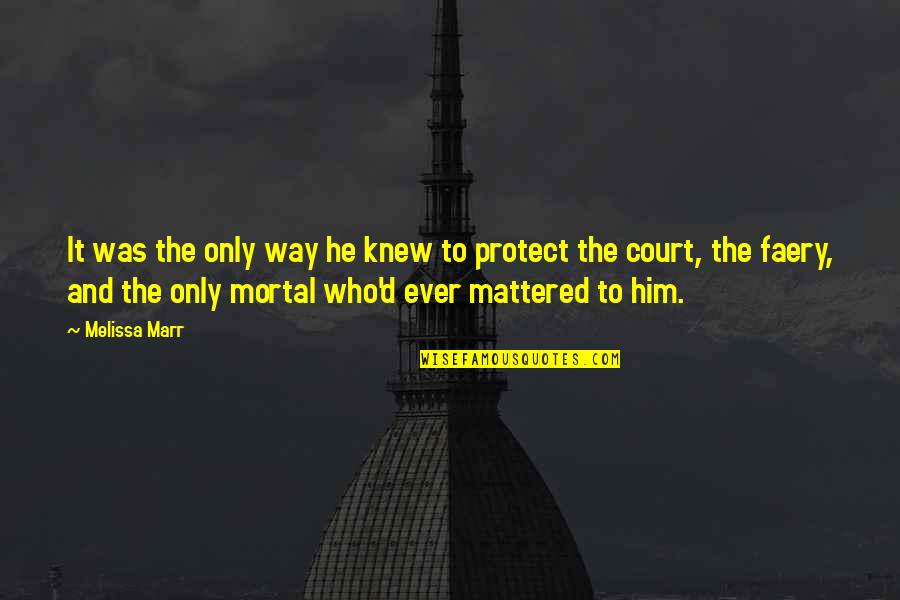 It was the only way he knew to protect the court, the faery, and the only mortal who'd ever mattered to him. —
Melissa Marr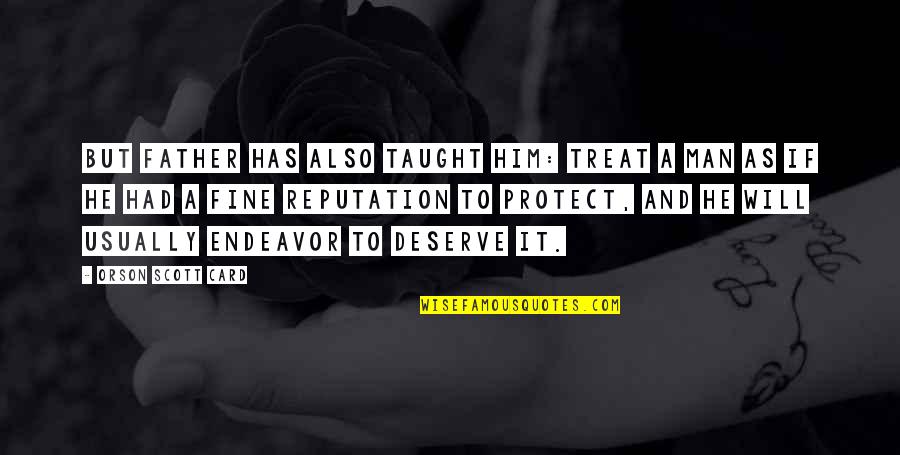 But Father has also taught him: Treat a man as if he had a fine reputation to protect, and he will usually endeavor to deserve it. —
Orson Scott Card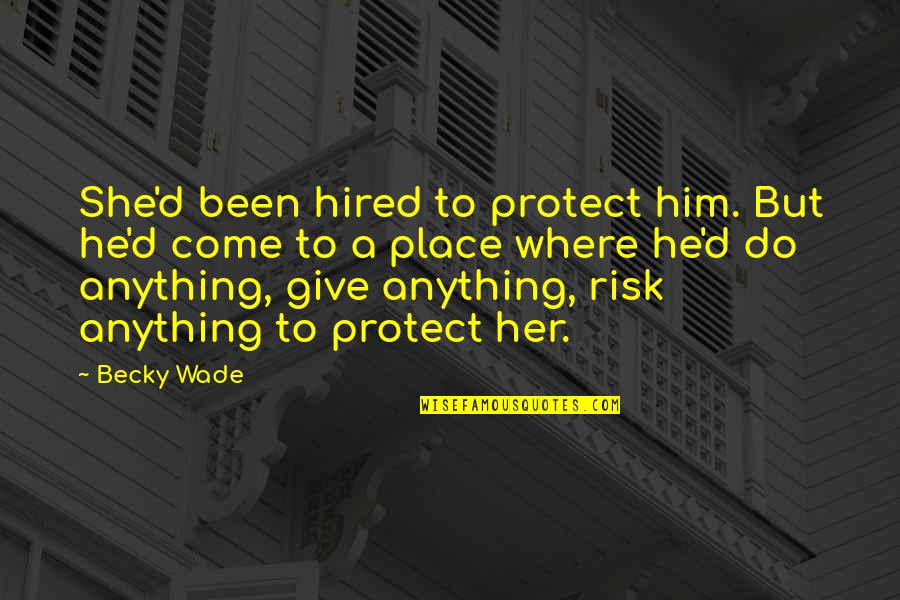 She'd been hired to
protect him
. But he'd come to a place where he'd do anything, give anything, risk anything to protect her. —
Becky Wade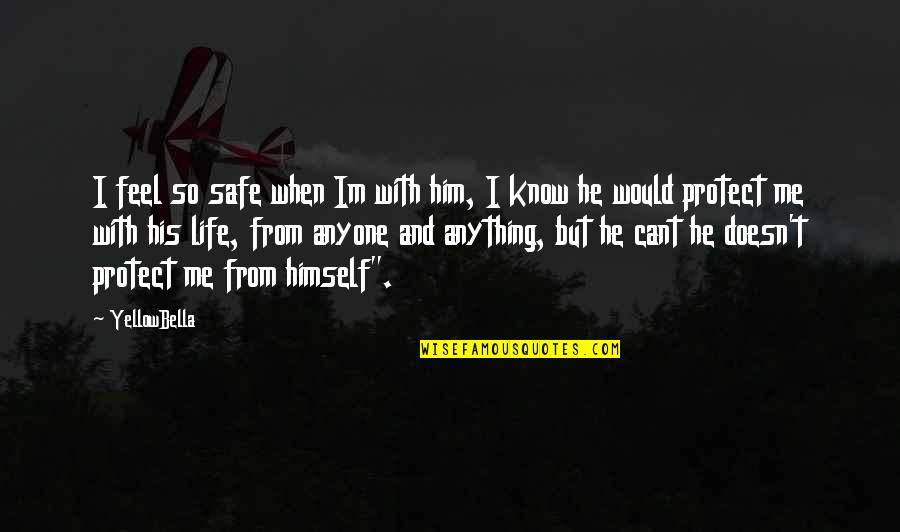 I feel so safe when Im with him, I know he would protect me with his life, from anyone and anything, but he cant he doesn't protect me from himself". —
YellowBella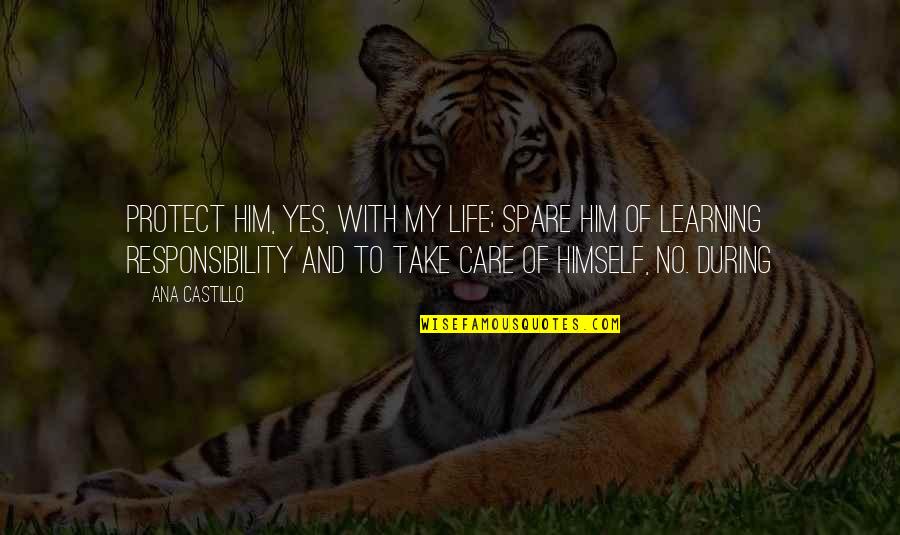 Protect him
, yes, with my life; spare him of learning responsibility and to take care of himself, no. During —
Ana Castillo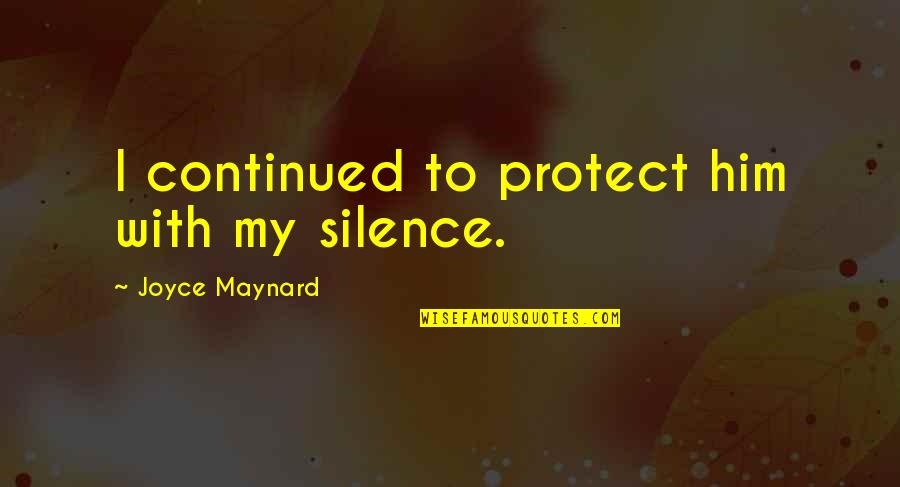 I continued to
protect him
with my silence. —
Joyce Maynard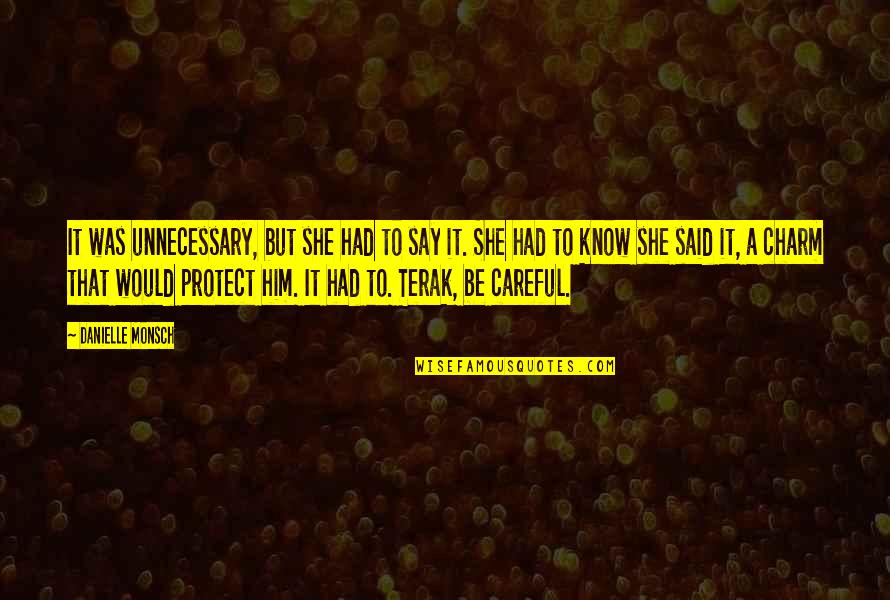 It was unnecessary, but she had to say it. She had to know she said it, a charm that would
protect him
. It had to. Terak, be careful. —
Danielle Monsch