Problems At Work Quotes
Collection of top 38 famous quotes about Problems At Work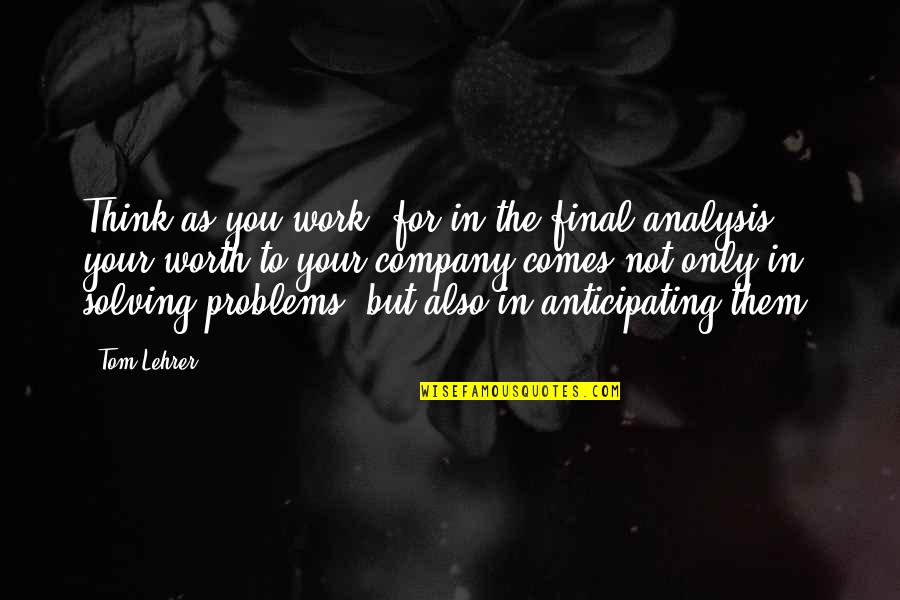 Think as you work, for in the final analysis, your worth to your company comes not only in solving problems, but also in anticipating them.
—
Tom Lehrer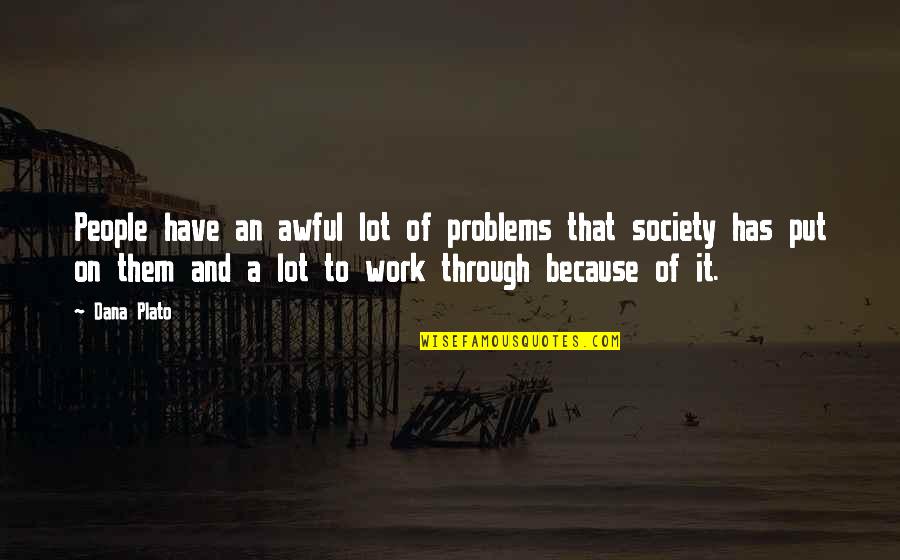 People have an awful lot of problems that society has put on them and a lot to work through because of it.
—
Dana Plato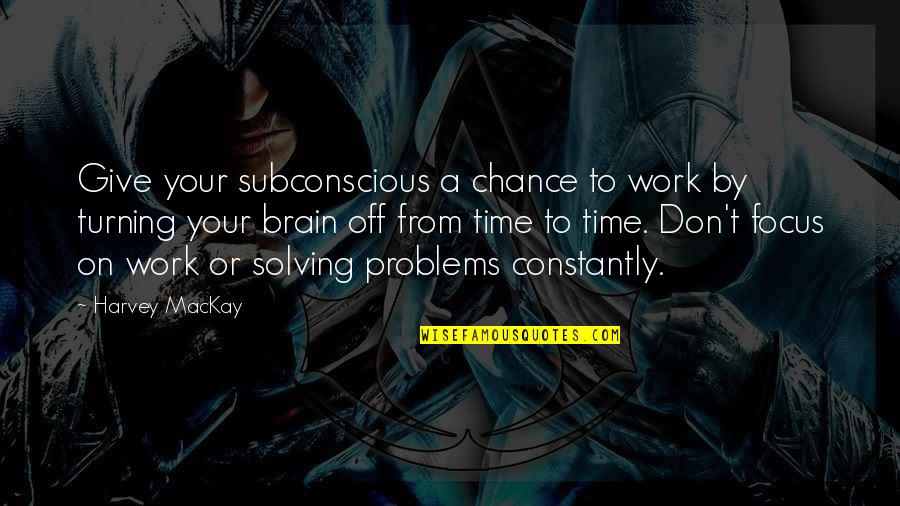 Give your subconscious a chance to work by turning your brain off from time to time. Don't focus on work or solving problems constantly.
—
Harvey MacKay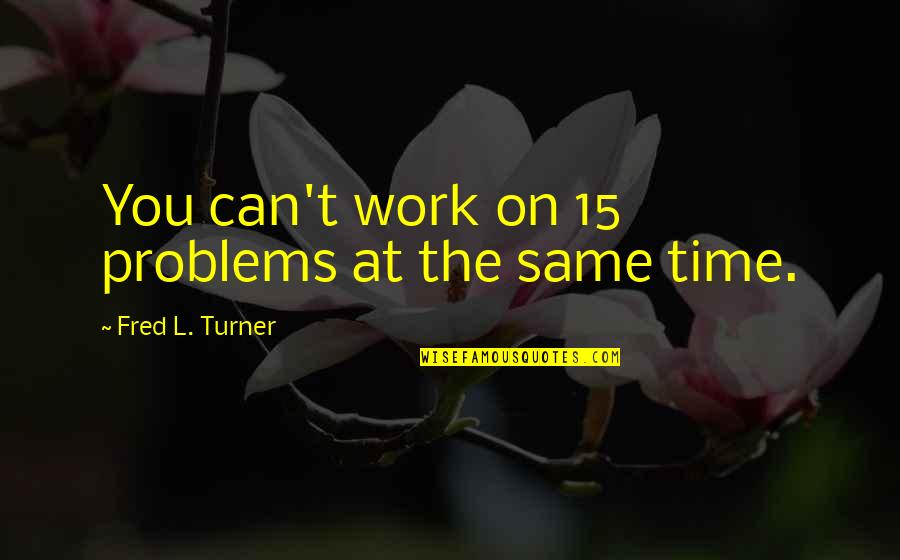 You can't work on 15 problems at the same time.
—
Fred L. Turner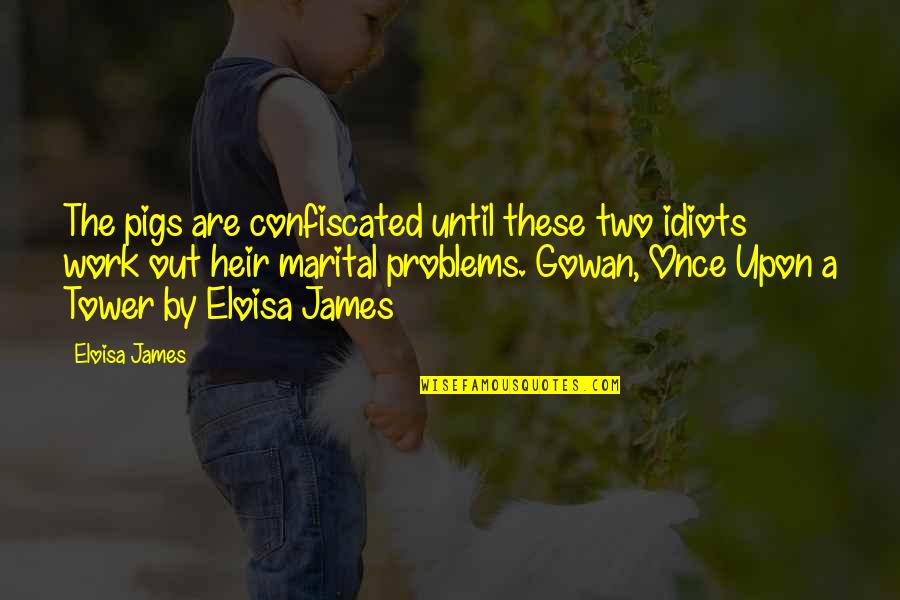 The pigs are confiscated until these two idiots work out heir marital problems. Gowan, Once Upon a Tower by Eloisa James
—
Eloisa James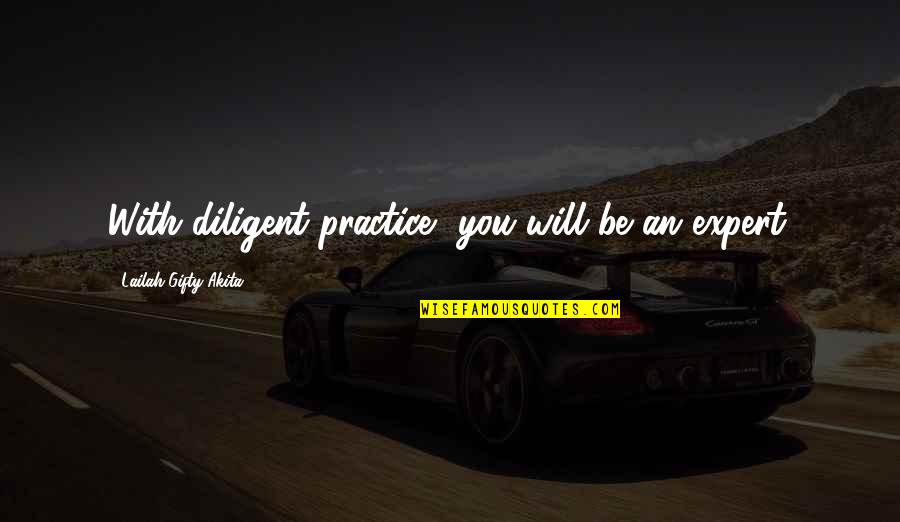 With diligent practice, you will be an expert.
—
Lailah Gifty Akita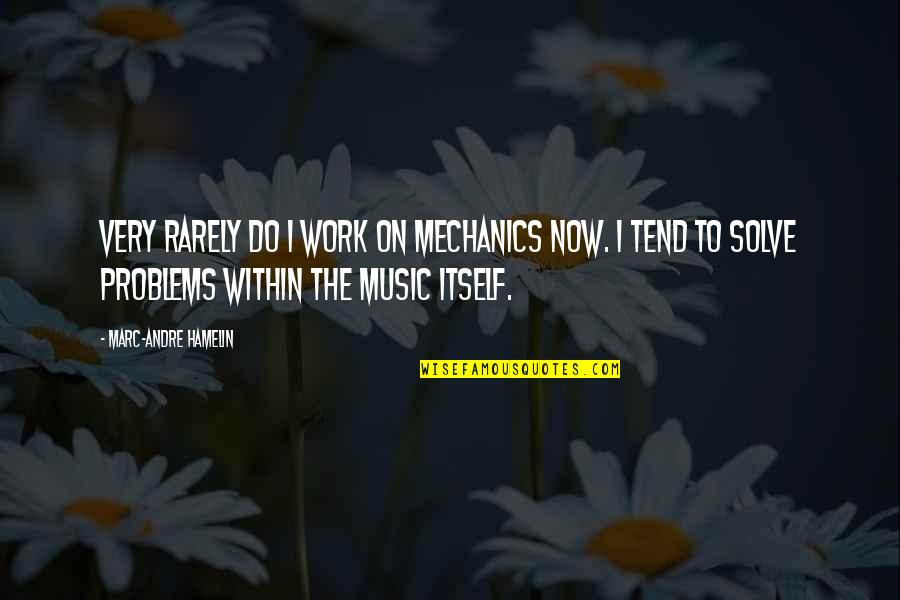 Very rarely do I work on mechanics now. I tend to solve problems within the music itself.
—
Marc-Andre Hamelin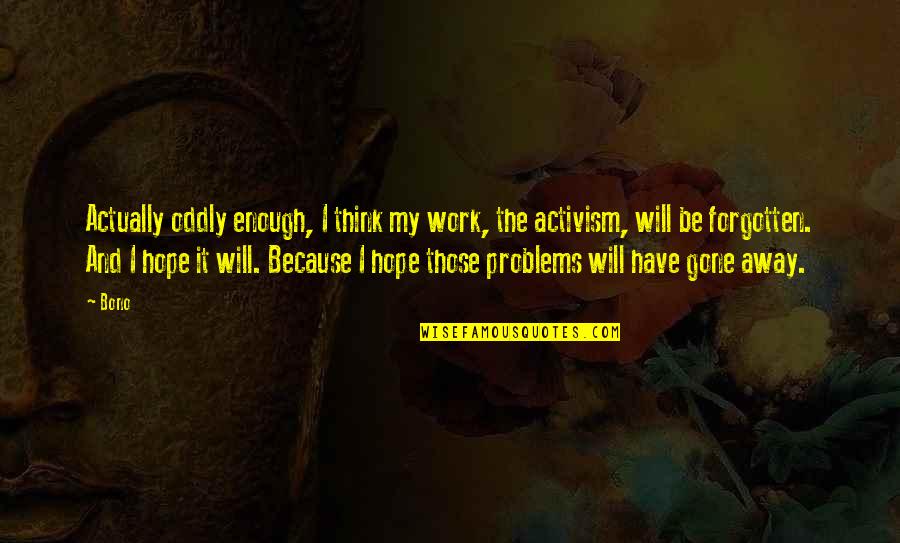 Actually oddly enough, I think my work, the activism, will be forgotten. And I hope it will. Because I hope those problems will have gone away.
—
Bono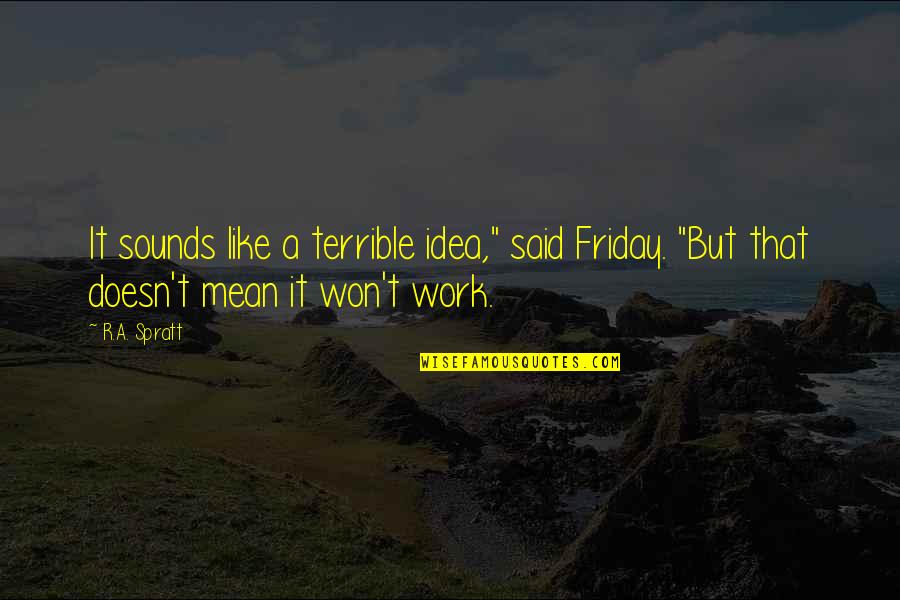 It sounds like a terrible idea," said Friday. "But that doesn't mean it won't work.
—
R.A. Spratt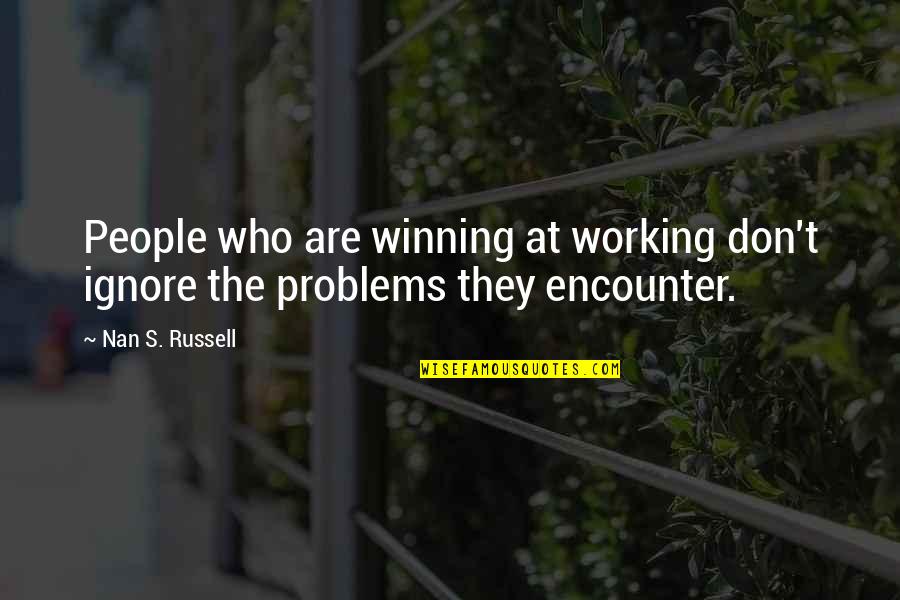 People who are winning at working don't ignore the problems they encounter.
—
Nan S. Russell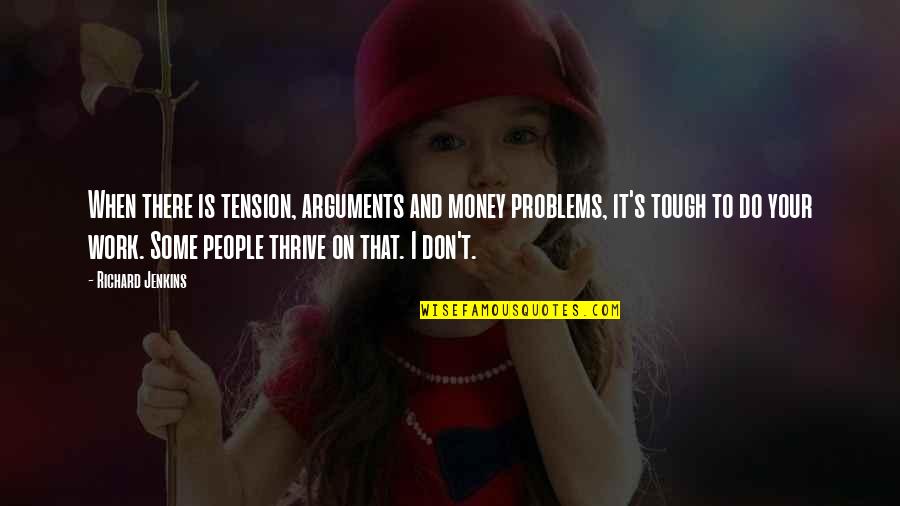 When there is tension, arguments and money problems, it's tough to do your work. Some people thrive on that. I don't.
—
Richard Jenkins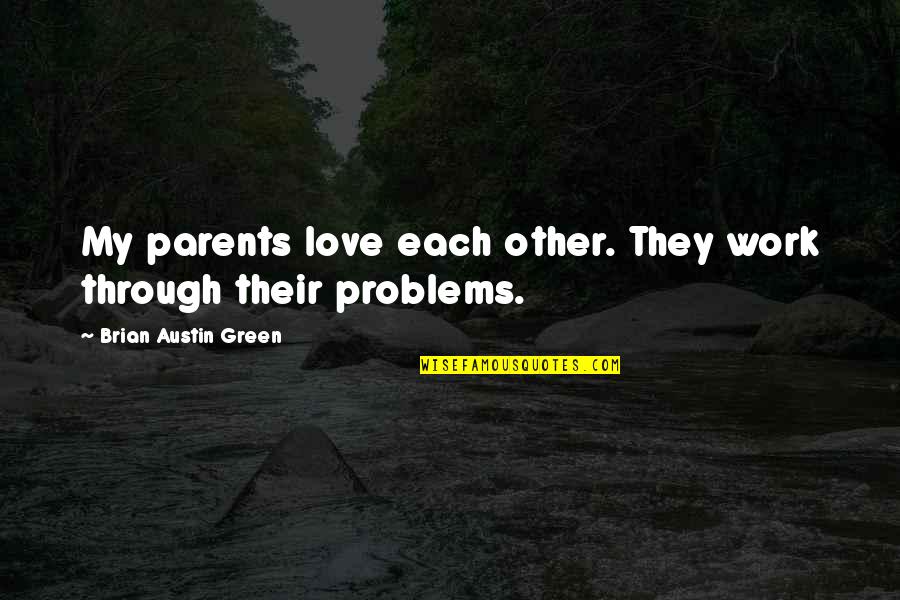 My parents love each other. They work through their problems. —
Brian Austin Green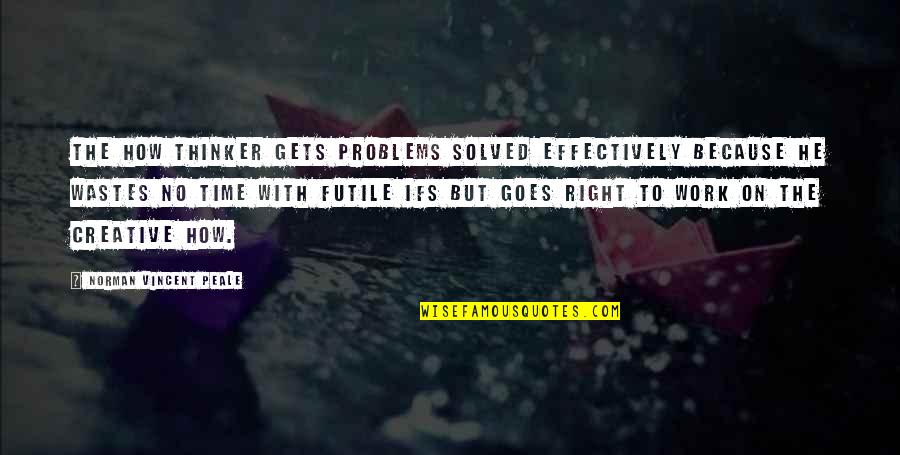 The how thinker gets problems solved effectively because he wastes no time with futile ifs but goes right to work on the creative how. —
Norman Vincent Peale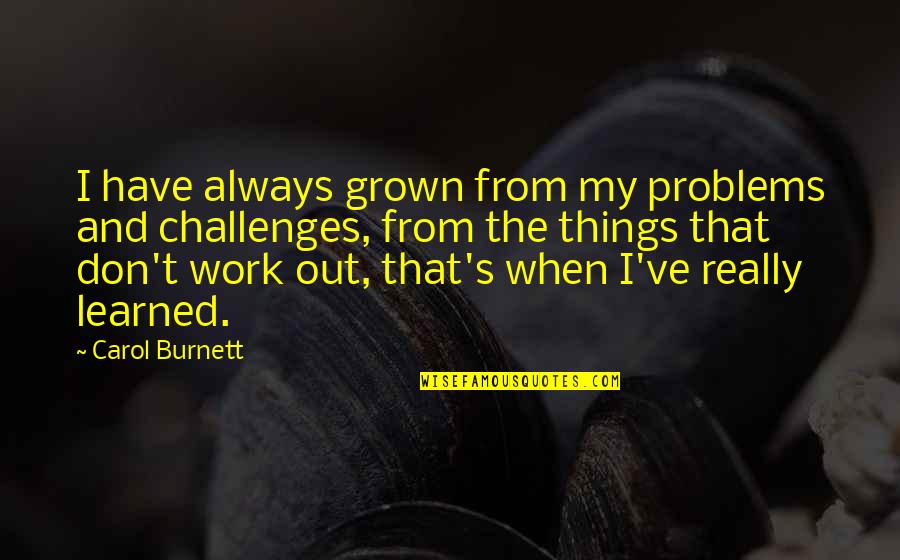 I have always grown from my problems and challenges, from the things that don't work out, that's when I've really learned. —
Carol Burnett
When we pray, we open the door for God to come into our problems and situations and work on them. —
Joyce Meyer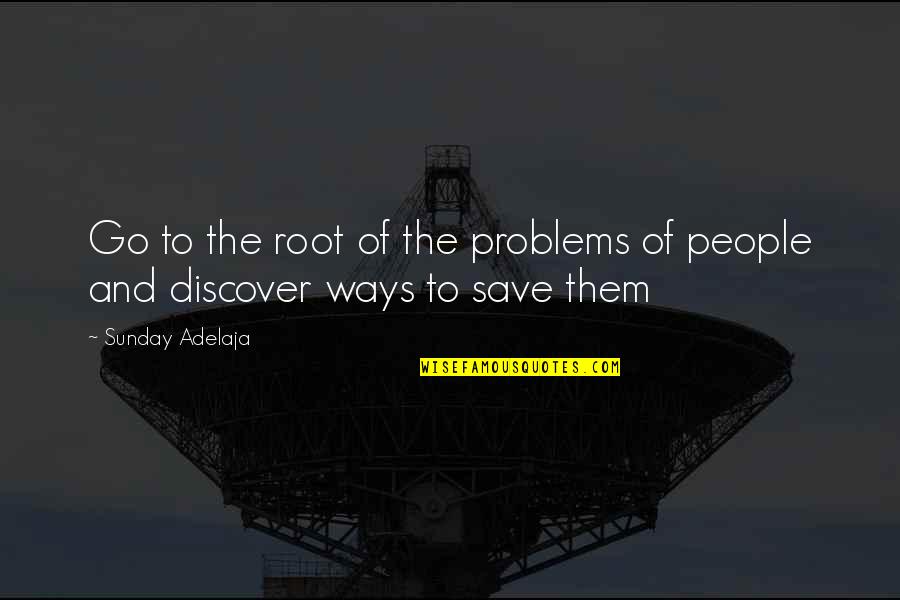 Go to the root of the problems of people and discover ways to save them —
Sunday Adelaja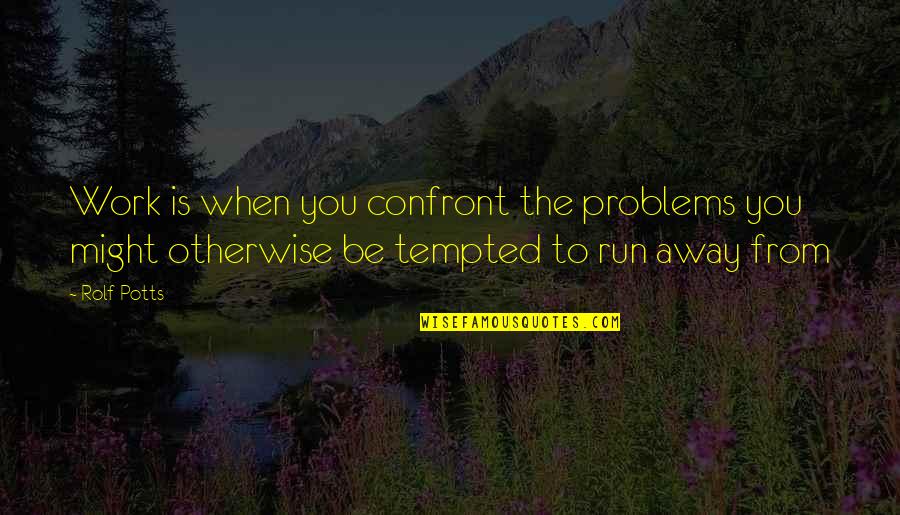 Work is when you confront the problems you might otherwise be tempted to run away from —
Rolf Potts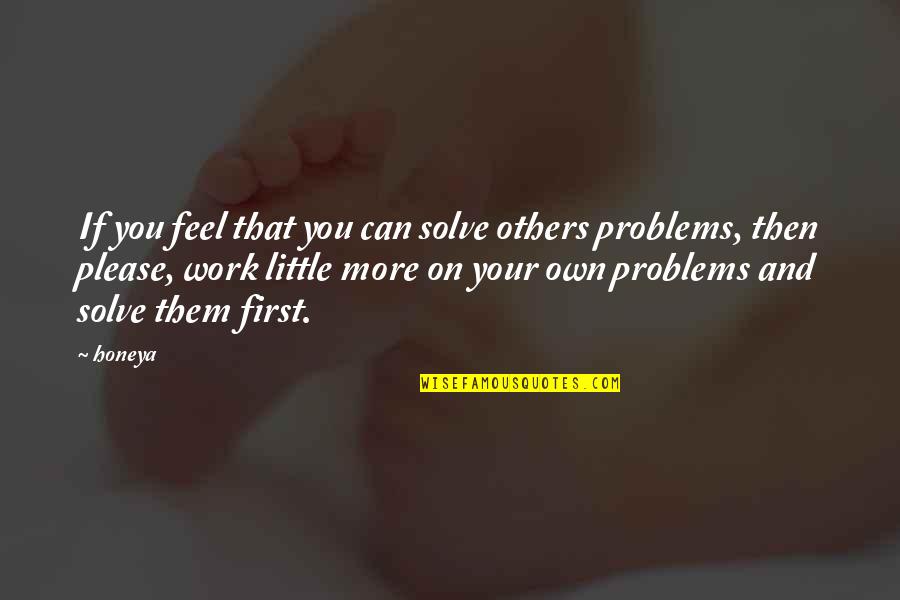 If you feel that you can solve others problems, then please, work little more on your own problems and solve them first. —
Honeya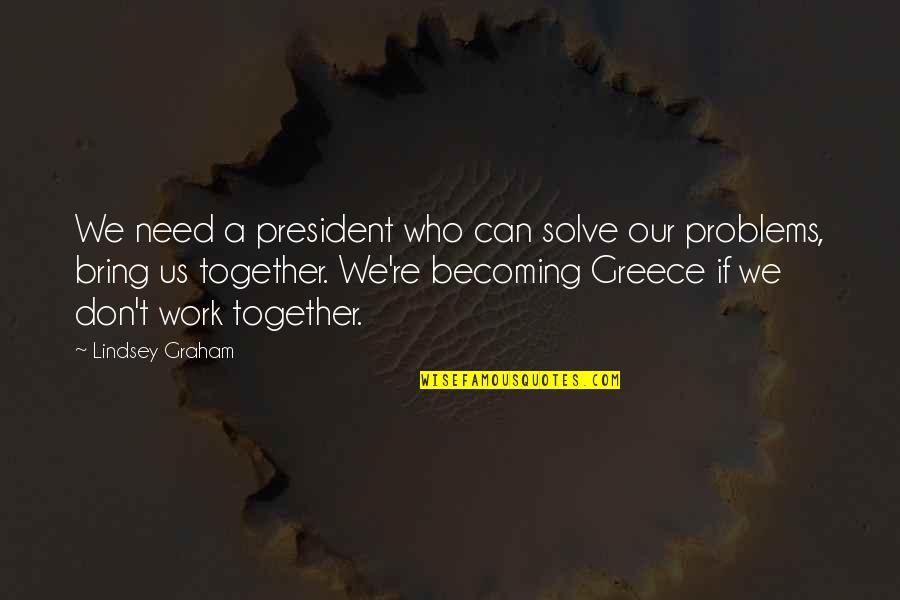 We need a president who can solve our problems, bring us together. We're becoming Greece if we don't work together. —
Lindsey Graham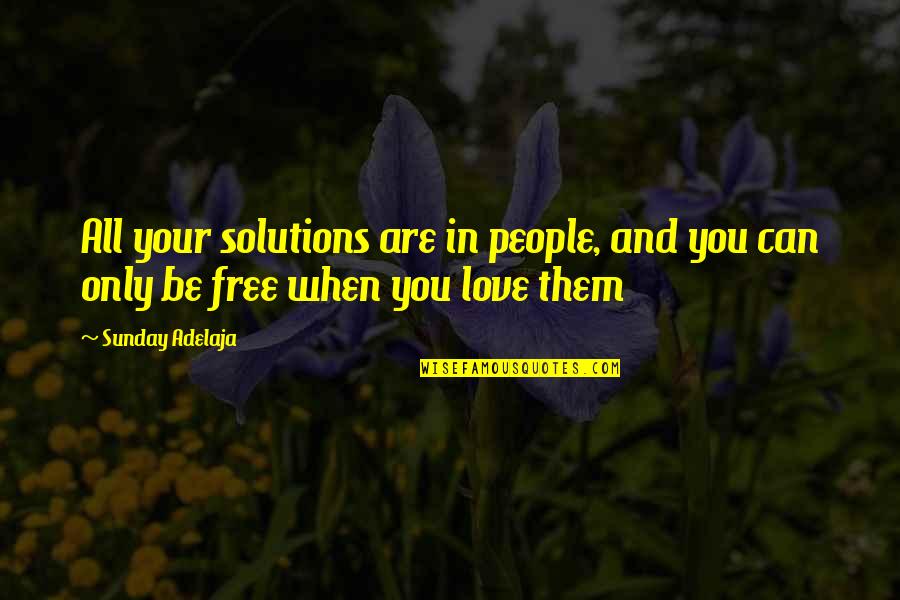 All your solutions are in people, and you can only be free when you love them —
Sunday Adelaja
Don't use your mind for a filing cabinet. Use your mind to work out problems and find answers; file away good ideas in your journal. —
Jim Rohn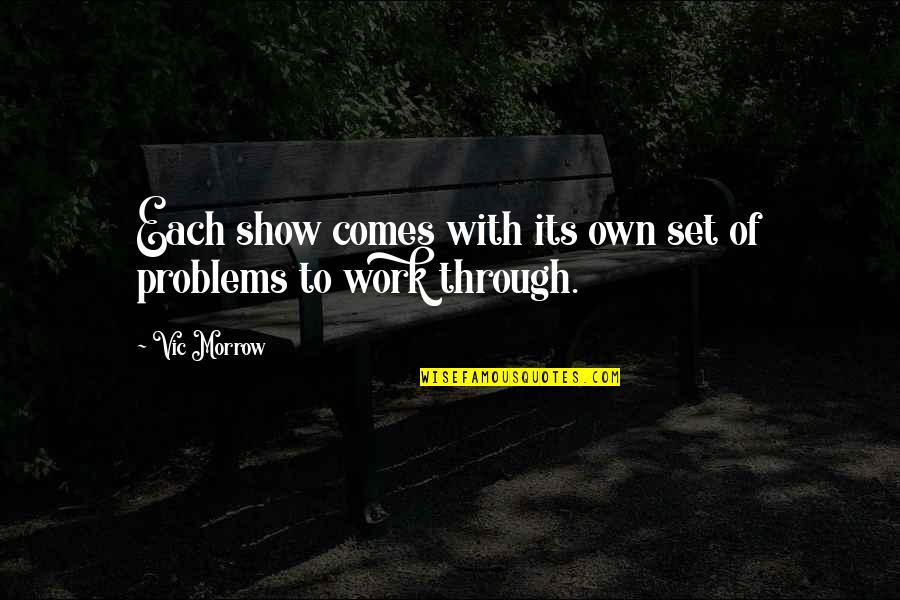 Each show comes with its own set of problems to work through. —
Vic Morrow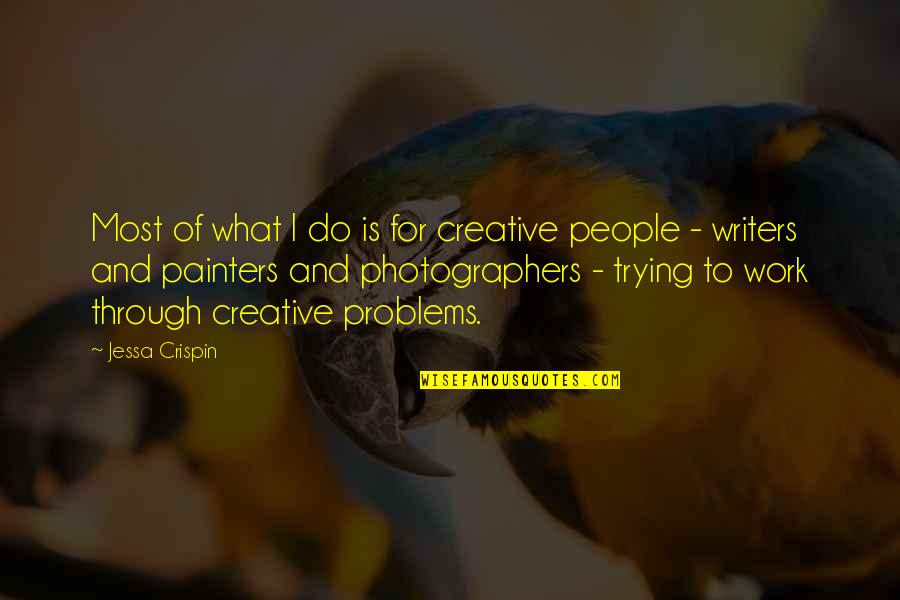 Most of what I do is for creative people - writers and painters and photographers - trying to work through creative problems. —
Jessa Crispin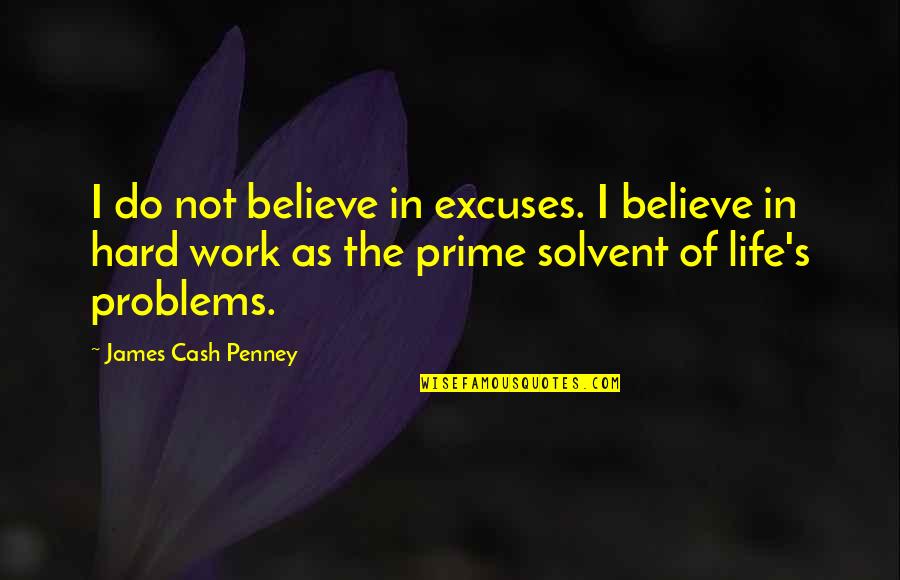 I do not believe in excuses. I believe in hard work as the prime solvent of life's problems. —
James Cash Penney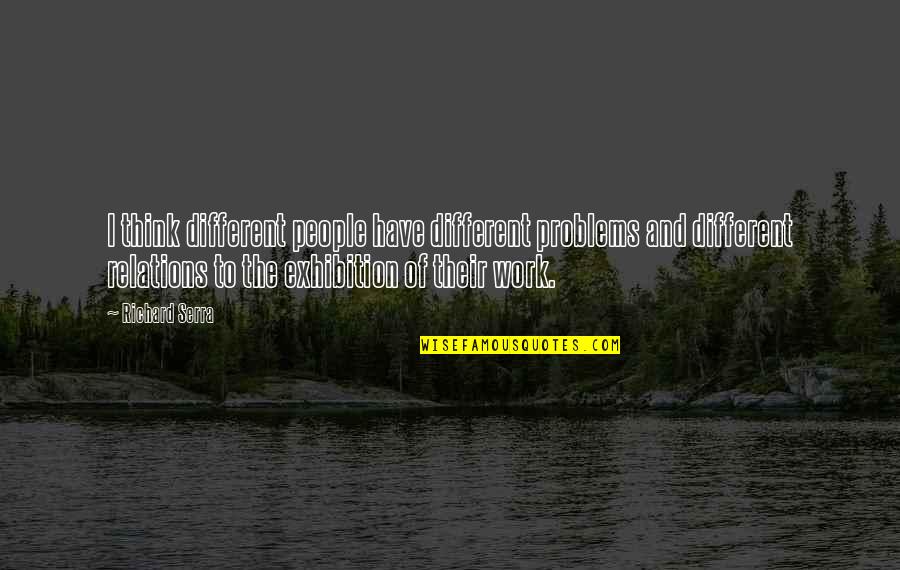 I think different people have different problems and different relations to the exhibition of their work. —
Richard Serra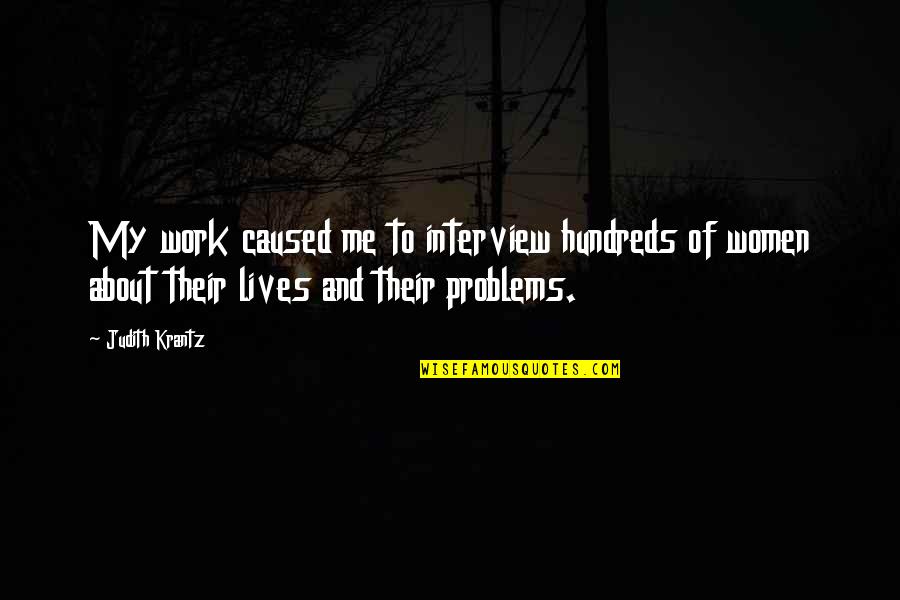 My work caused me to interview hundreds of women about their lives and their problems. —
Judith Krantz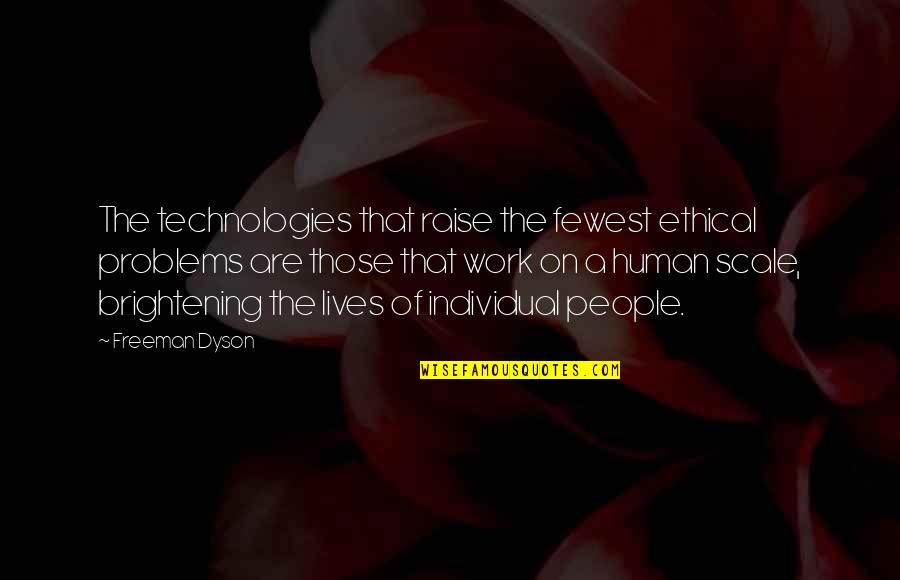 The technologies that raise the fewest ethical problems are those that work on a human scale, brightening the lives of individual people. —
Freeman Dyson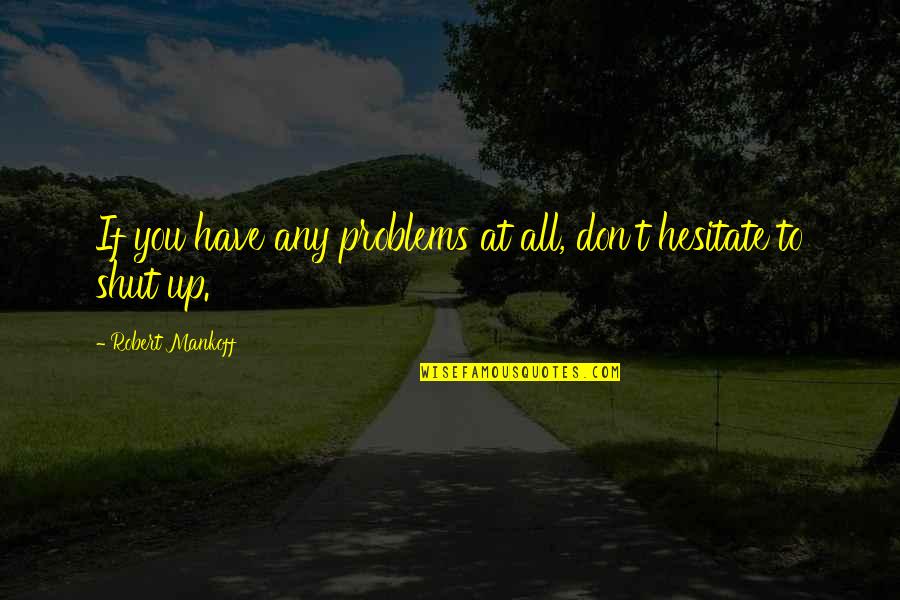 If you have any problems at all, don't hesitate to shut up. —
Robert Mankoff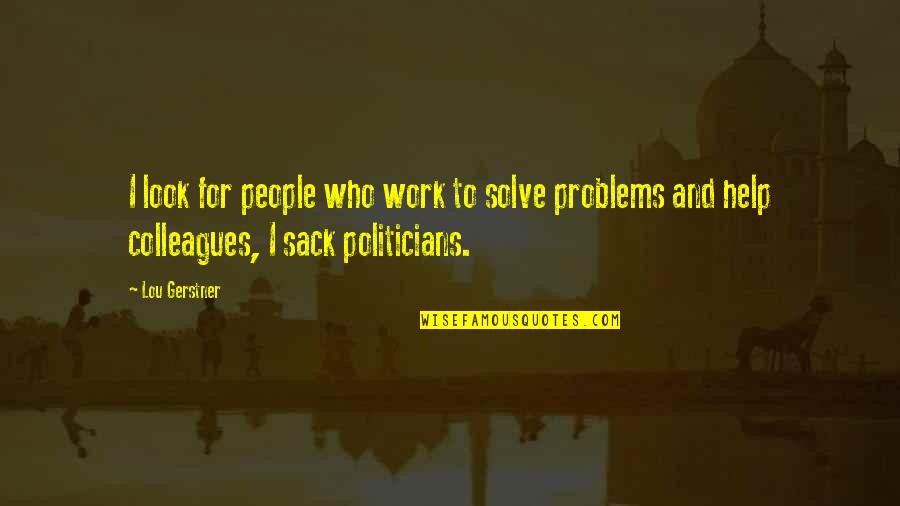 I look for people who work to solve problems and help colleagues, I sack politicians. —
Lou Gerstner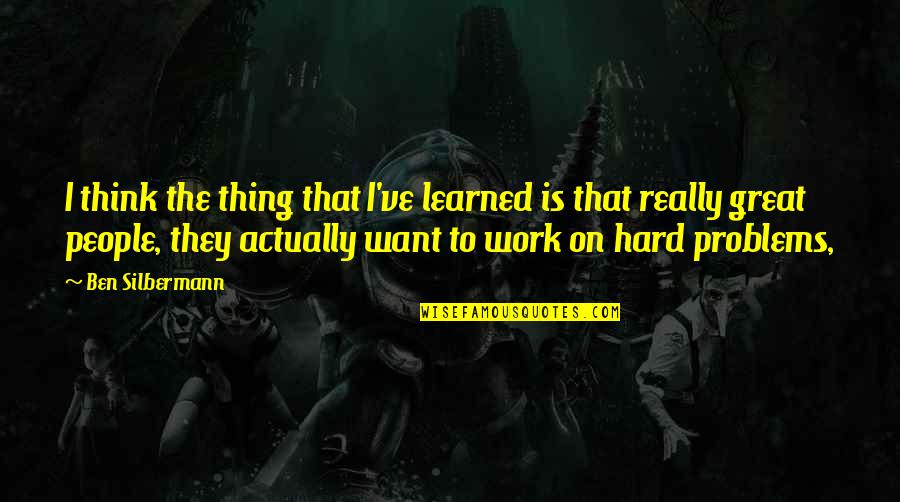 I think the thing that I've learned is that really great people, they actually want to work on hard problems, —
Ben Silbermann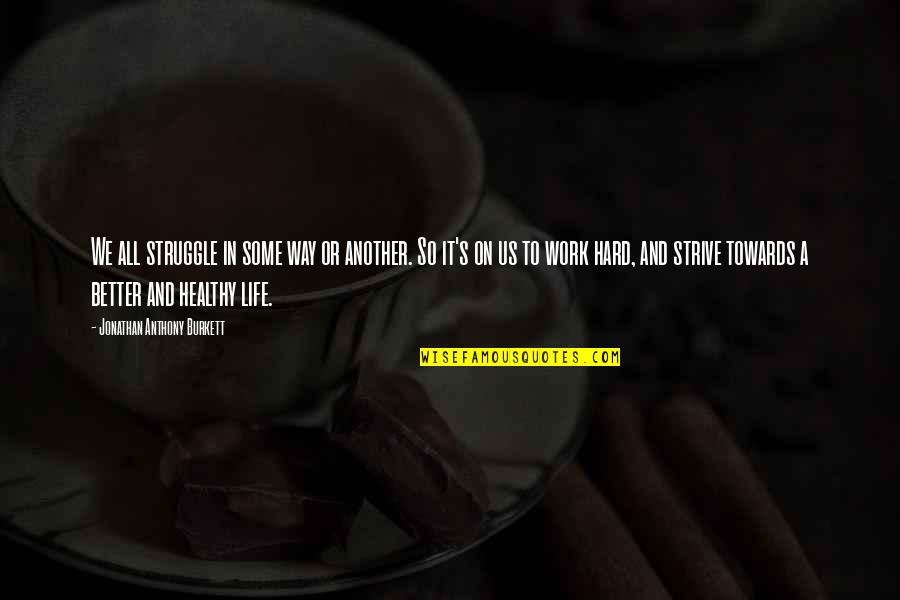 We all struggle in some way or another. So it's on us to work hard, and strive towards a better and healthy life. —
Jonathan Anthony Burkett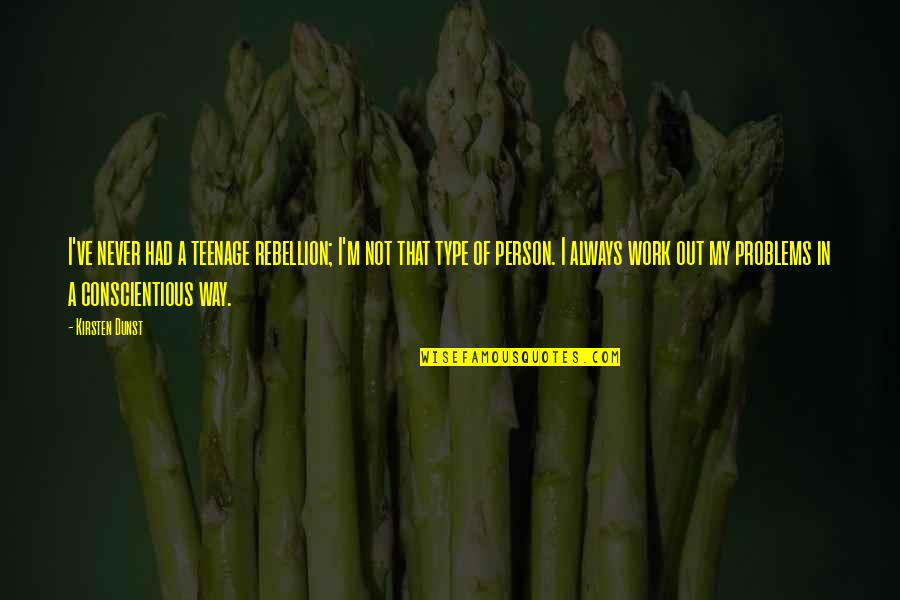 I've never had a teenage rebellion; I'm not that type of person. I always work out my problems in a conscientious way. —
Kirsten Dunst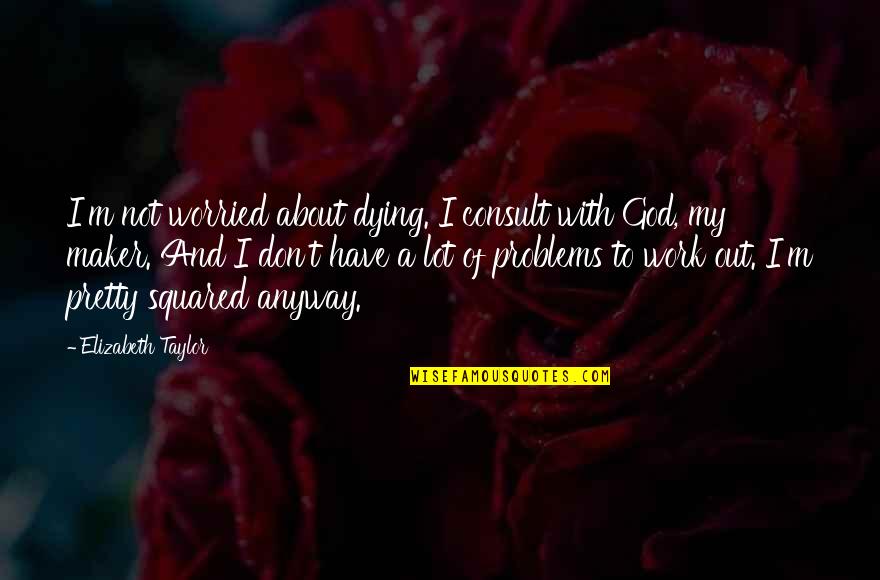 I'm not worried about dying. I consult with God, my maker. And I don't have a lot of problems to work out. I'm pretty squared anyway. —
Elizabeth Taylor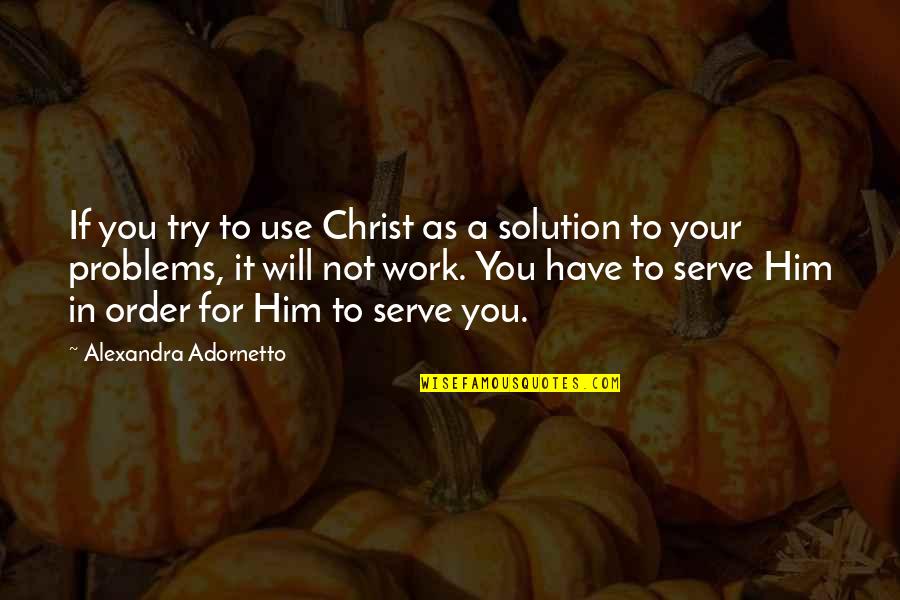 If you try to use Christ as a solution to your problems, it will not work. You have to serve Him in order for Him to serve you. —
Alexandra Adornetto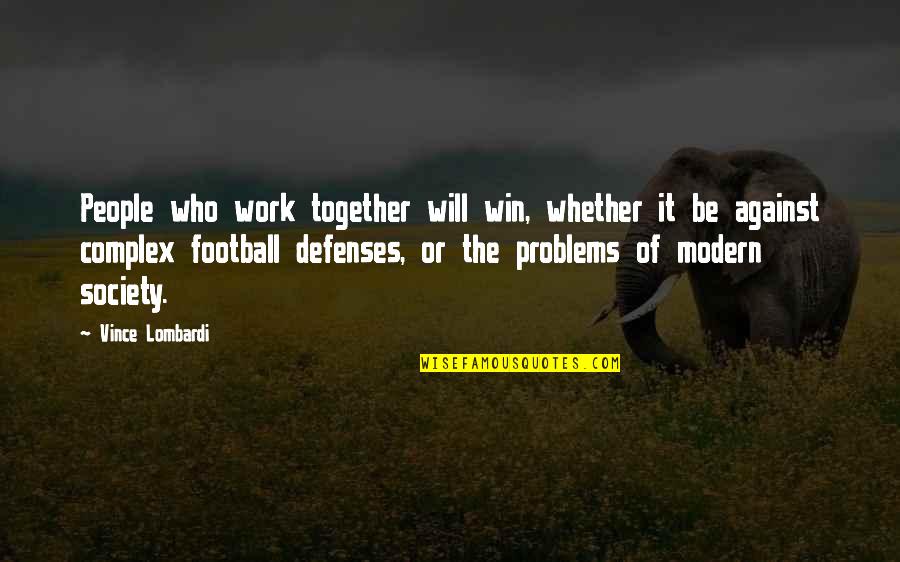 People who work together will win, whether it be against complex football defenses, or the problems of modern society. —
Vince Lombardi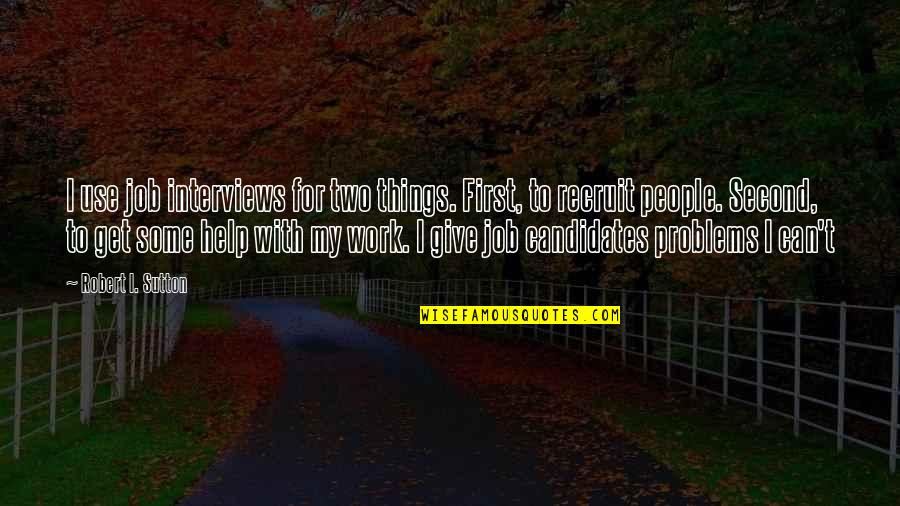 I use job interviews for two things. First, to recruit people. Second, to get some help with my work. I give job candidates problems I can't —
Robert I. Sutton
Every problem can be solved, you just have to work hard enough, or sometimes be lucky enough to find the solution. —
Laurie W.J.N.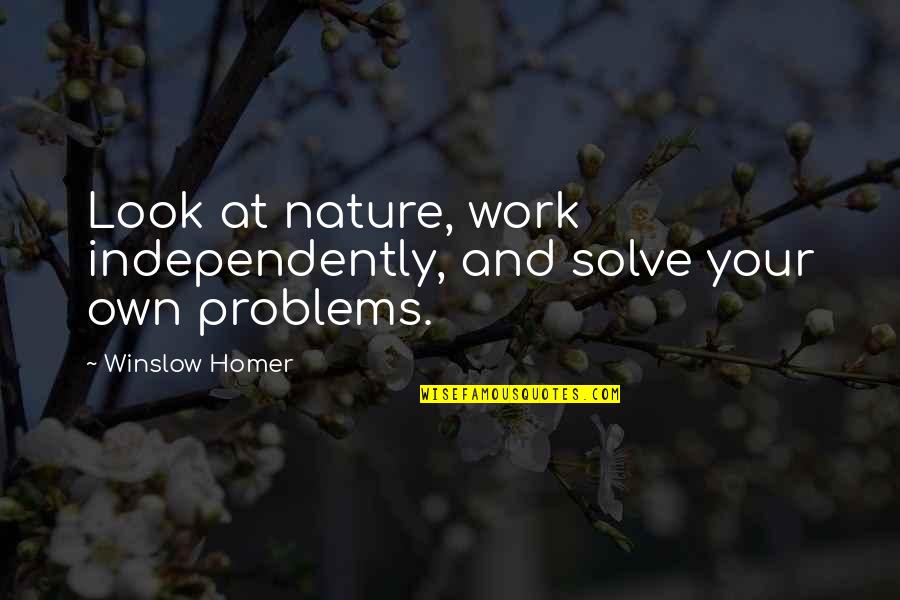 Look at nature, work independently, and solve your own problems. —
Winslow Homer