Predator And Prey Quotes
Collection of top 40 famous quotes about Predator And Prey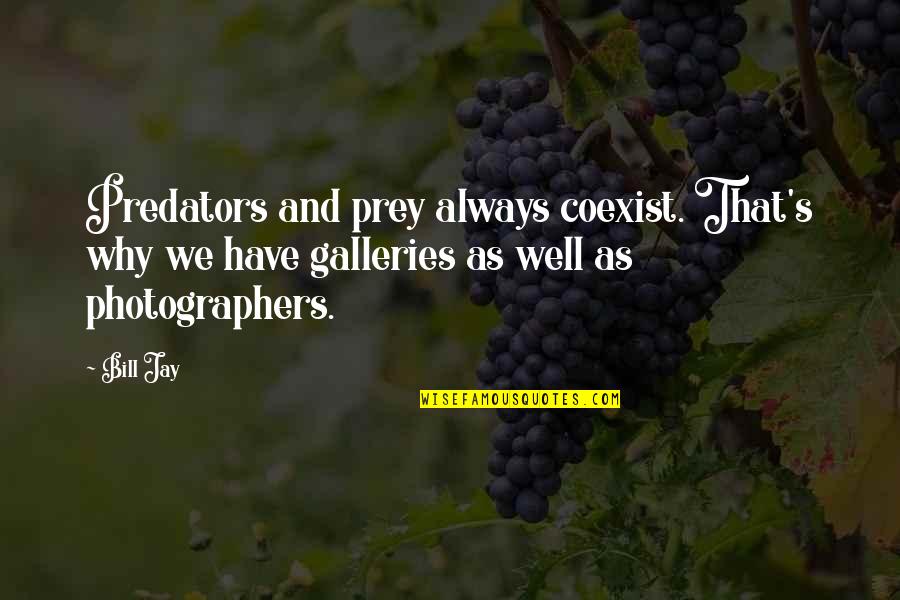 Predators and prey always coexist. That's why we have galleries as well as photographers.
—
Bill Jay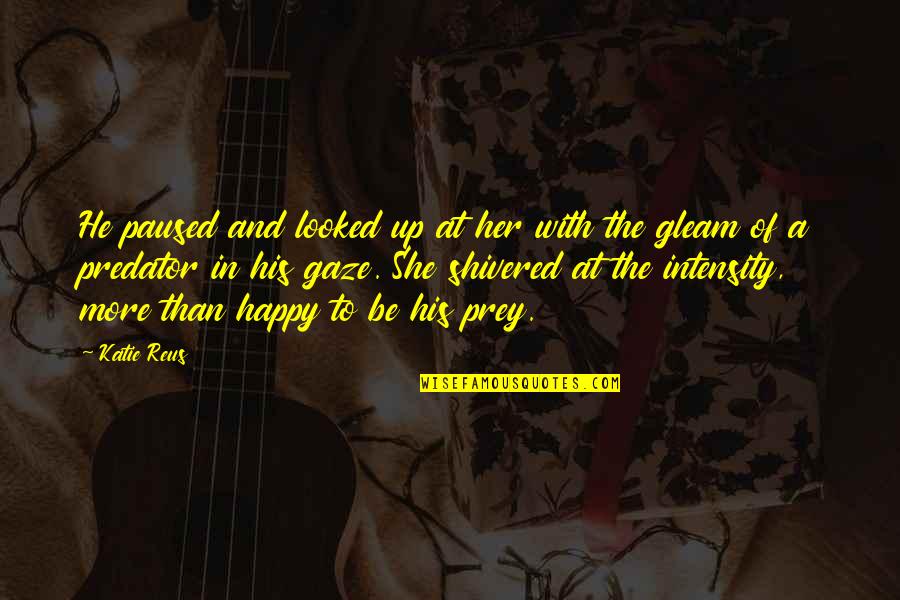 He paused and looked up at her with the gleam of a predator in his gaze. She shivered at the intensity, more than happy to be his prey.
—
Katie Reus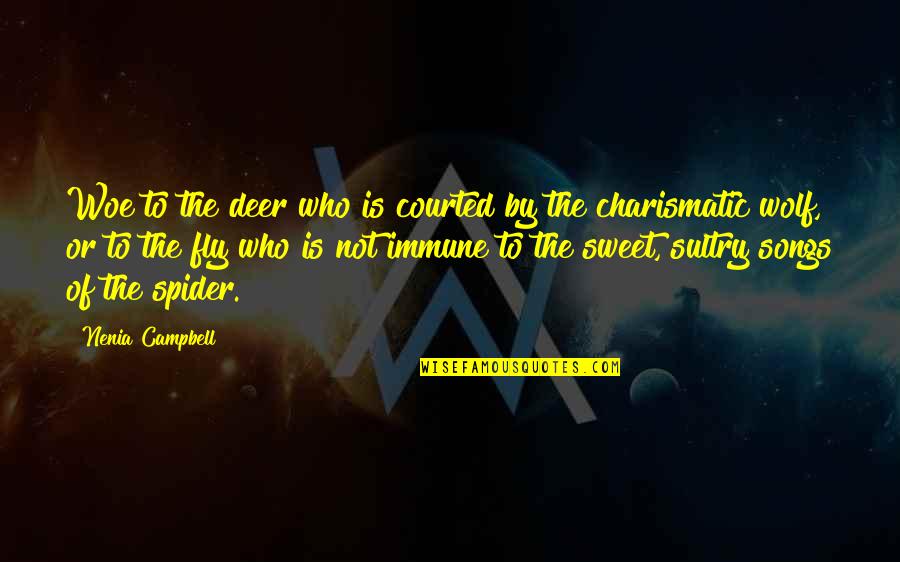 Woe to the deer who is courted by the charismatic wolf, or to the fly who is not immune to the sweet, sultry songs of the spider.
—
Nenia Campbell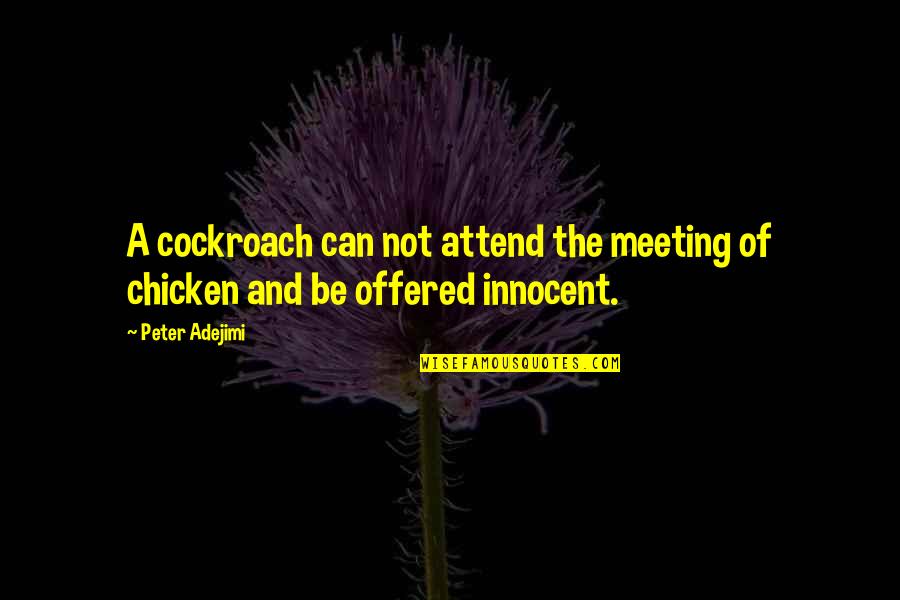 A cockroach can not attend the meeting of chicken and be offered innocent. —
Peter Adejimi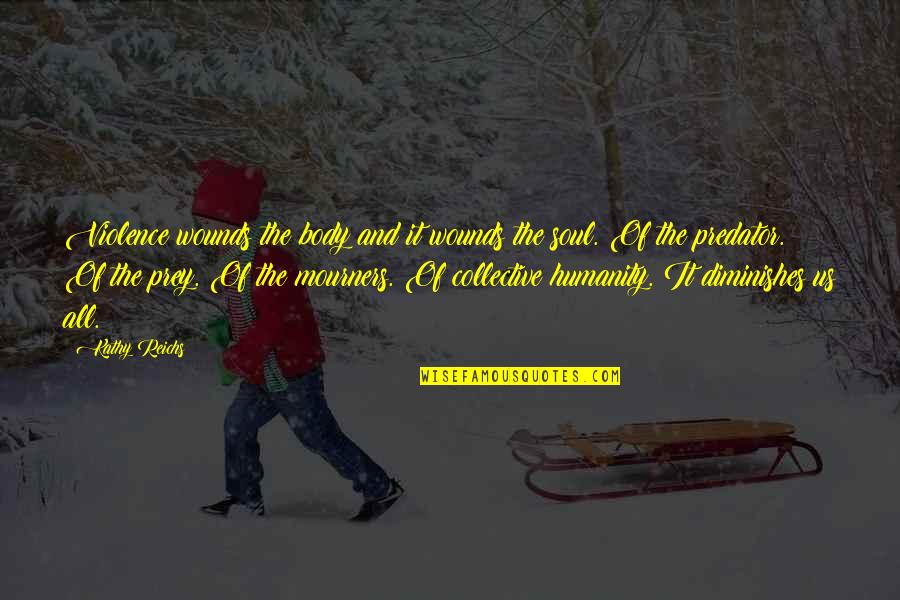 Violence wounds the body and it wounds the soul. Of the predator. Of the prey. Of the mourners. Of collective humanity. It diminishes us all. —
Kathy Reichs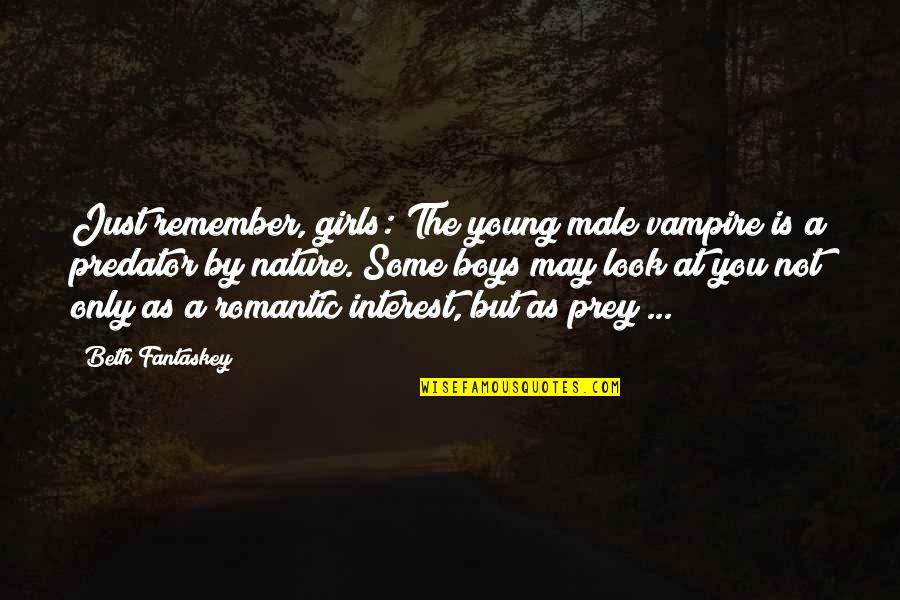 Just remember, girls: The young male vampire is a predator by nature. Some boys may look at you not only as a romantic interest, but as prey ... —
Beth Fantaskey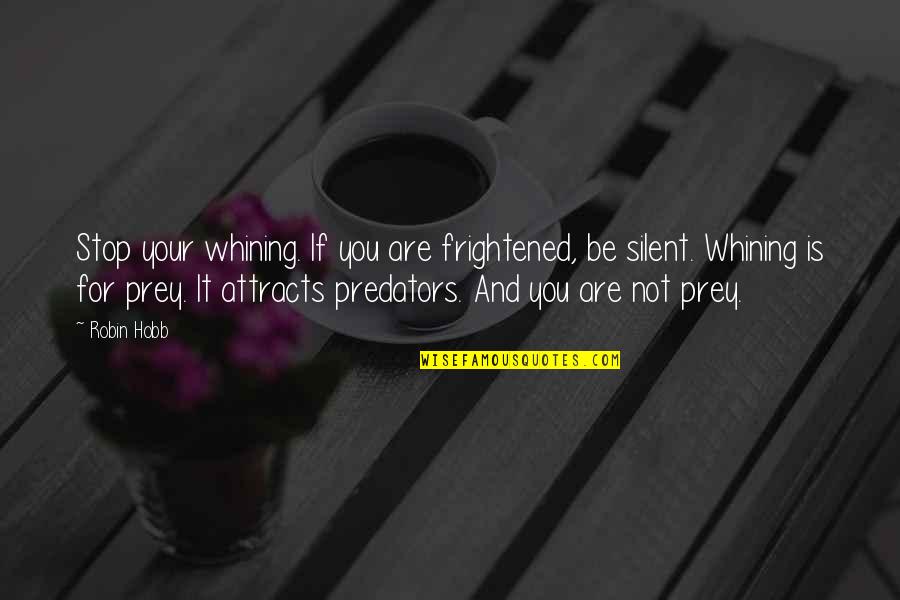 Stop your whining. If you are frightened, be silent. Whining is for prey. It attracts predators. And you are not prey. —
Robin Hobb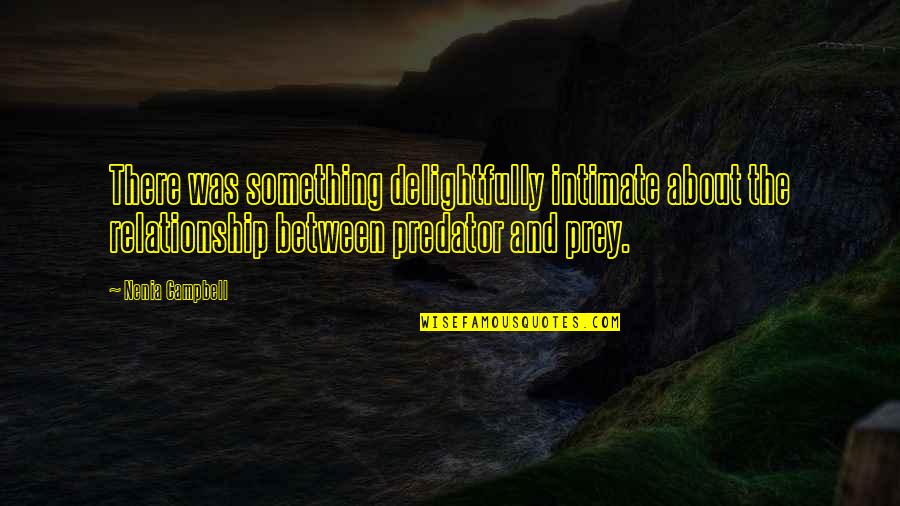 There was something delightfully intimate about the relationship between
predator and prey
. —
Nenia Campbell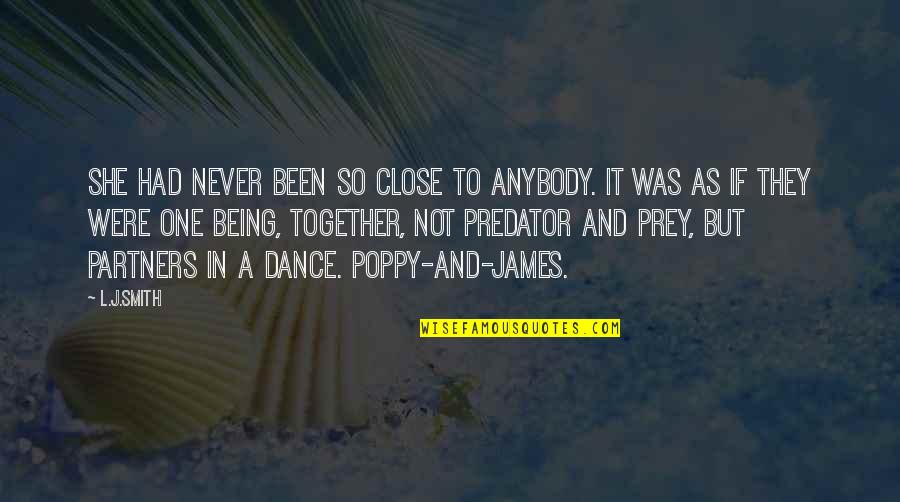 She had never been so close to anybody. It was as if they were one being, together, not
predator and prey
, but partners in a dance. Poppy-and-James. —
L.J.Smith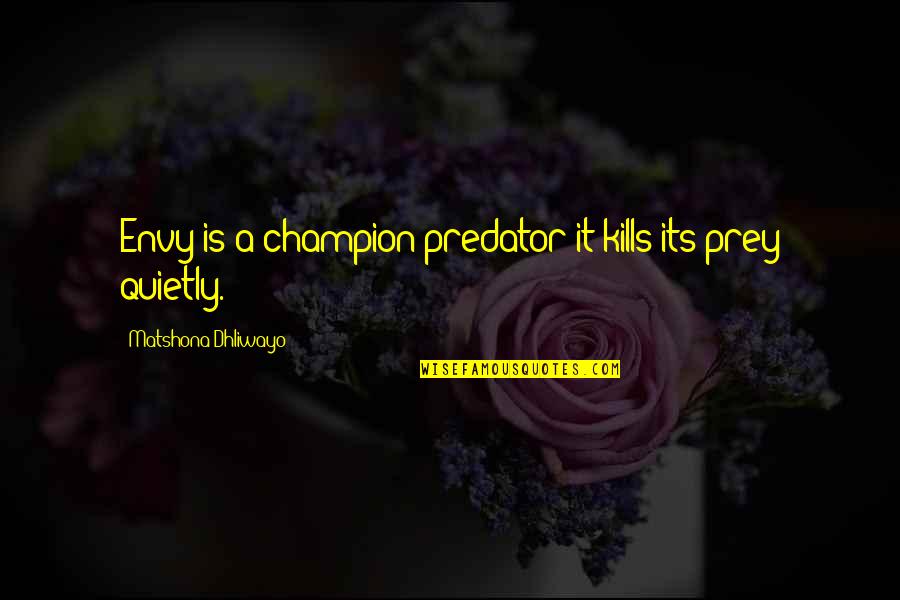 Envy is a champion predator;
it kills its prey quietly. —
Matshona Dhliwayo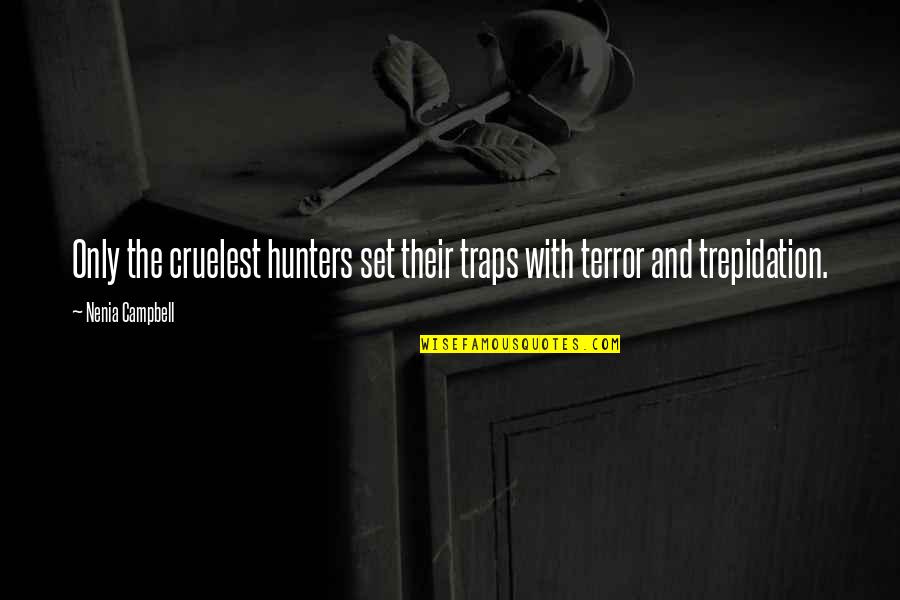 Only the cruelest hunters set their traps with terror and trepidation. —
Nenia Campbell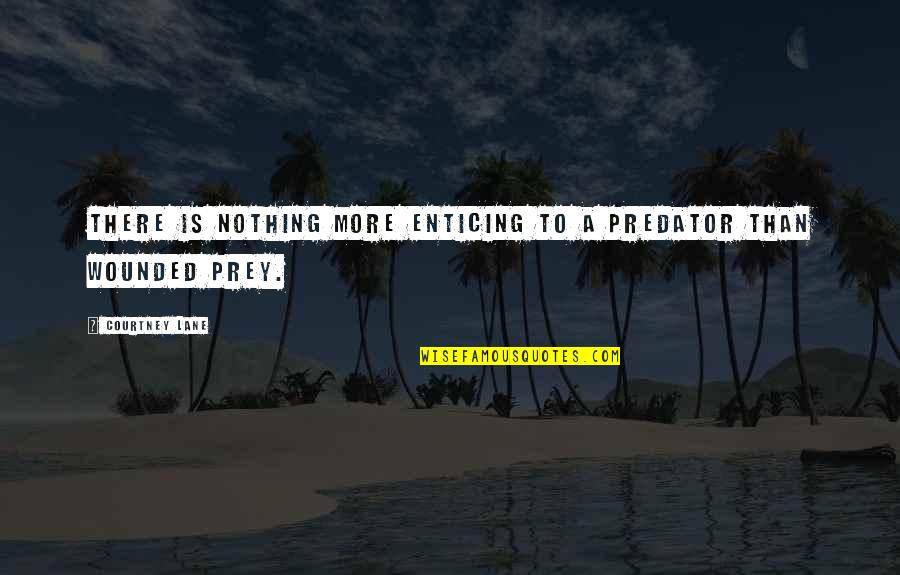 there is nothing more enticing to a predator than wounded prey. —
Courtney Lane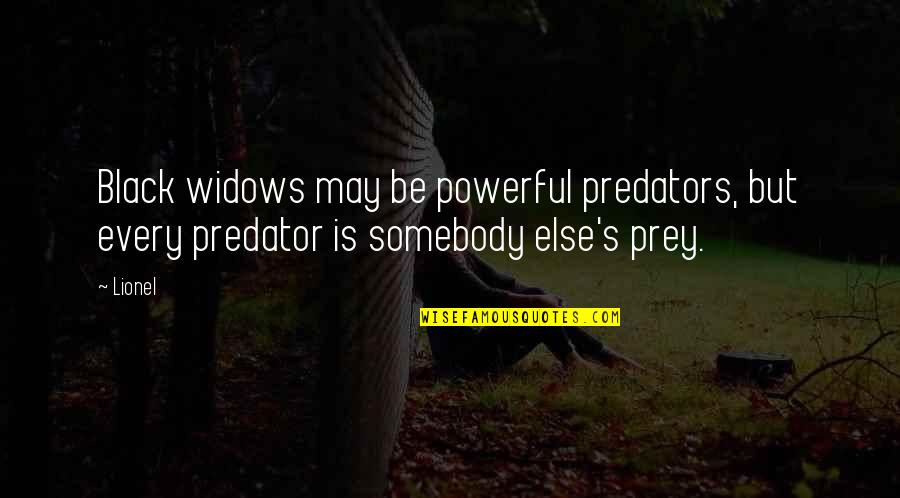 Black widows may be powerful predators, but every predator is somebody else's prey. —
Lionel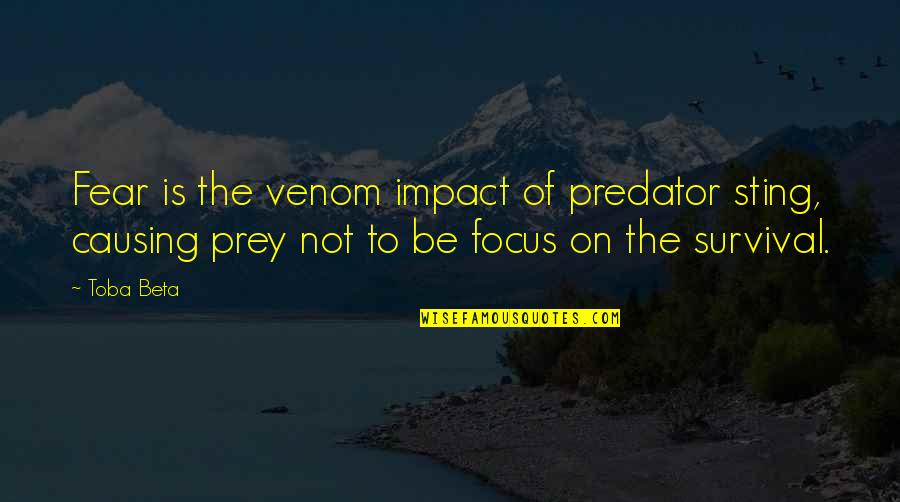 Fear is the venom impact of predator sting,
causing prey not to be focus on the survival. —
Toba Beta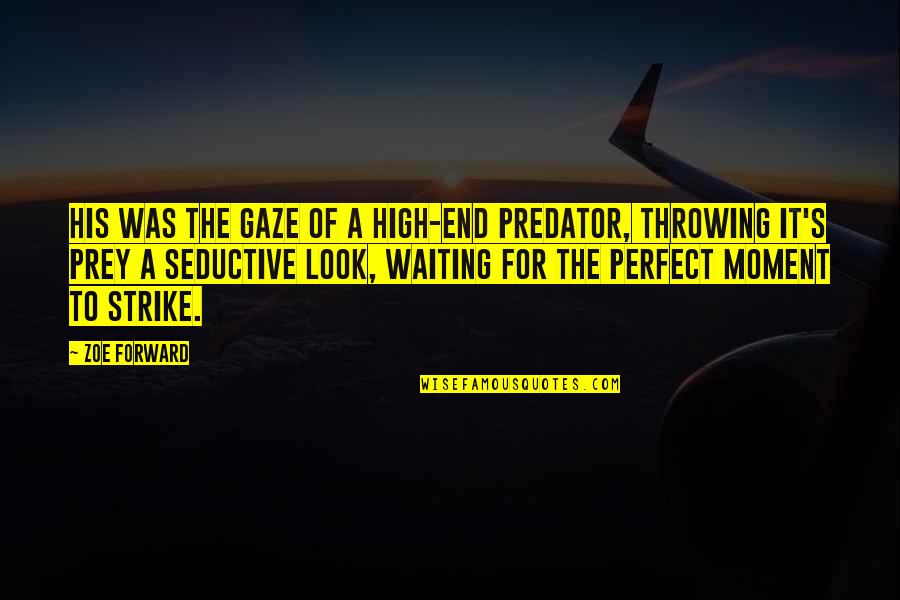 His was the gaze of a high-end predator, throwing it's prey a seductive look, waiting for the perfect moment to strike. —
Zoe Forward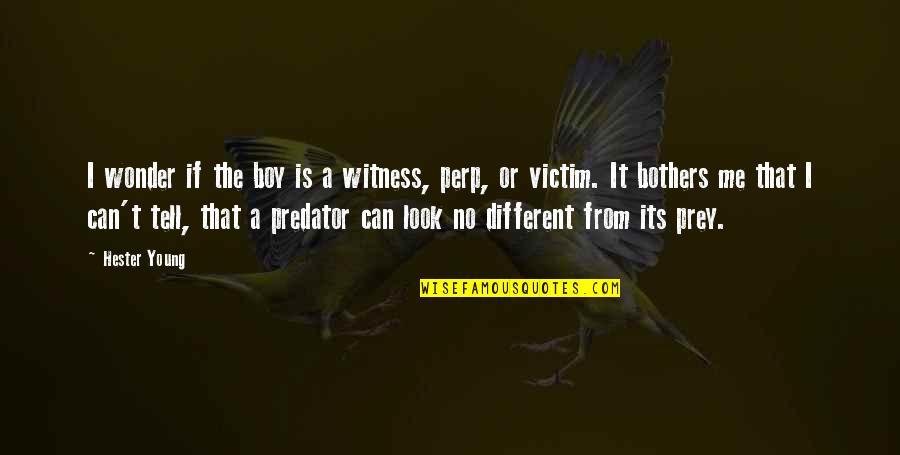 I wonder if the boy is a witness, perp, or victim. It bothers me that I can't tell, that a predator can look no different from its prey. —
Hester Young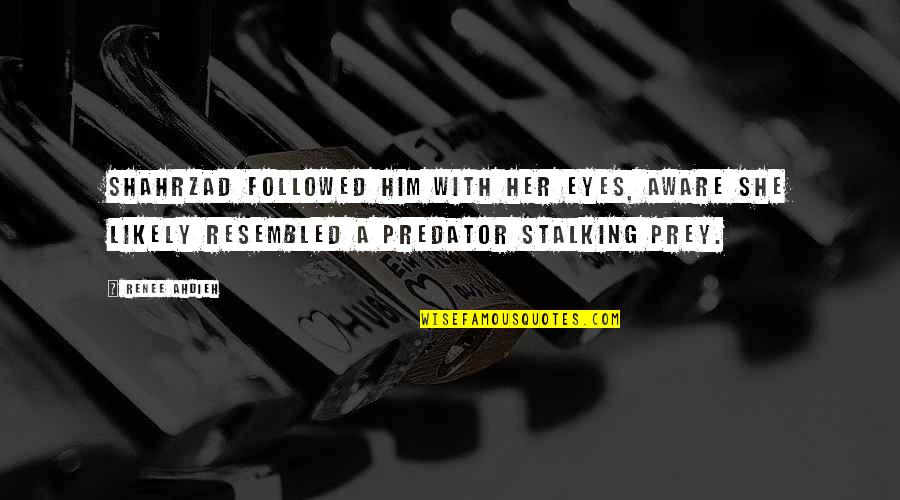 Shahrzad followed him with her eyes, aware she likely resembled a predator stalking prey. —
Renee Ahdieh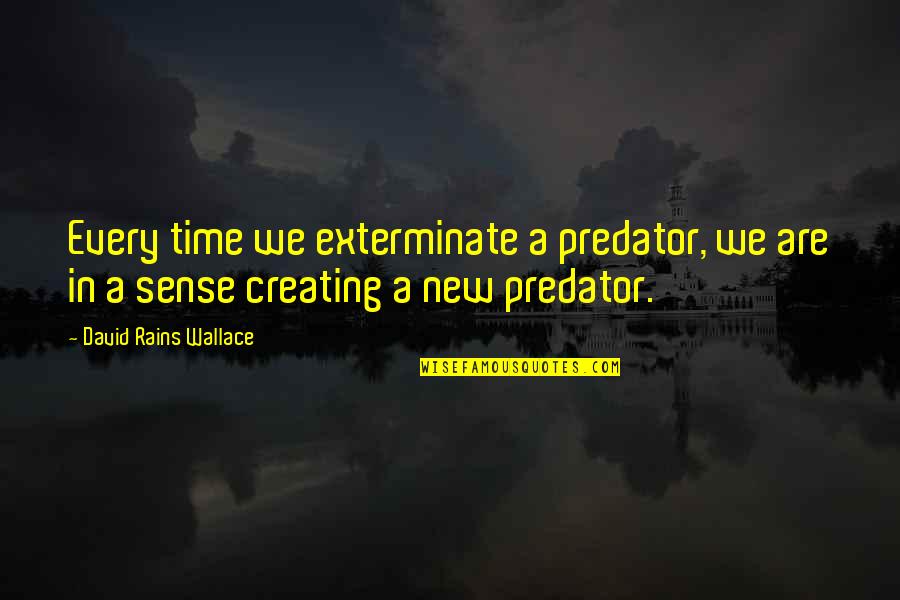 Every time we exterminate a predator, we are in a sense creating a new predator. —
David Rains Wallace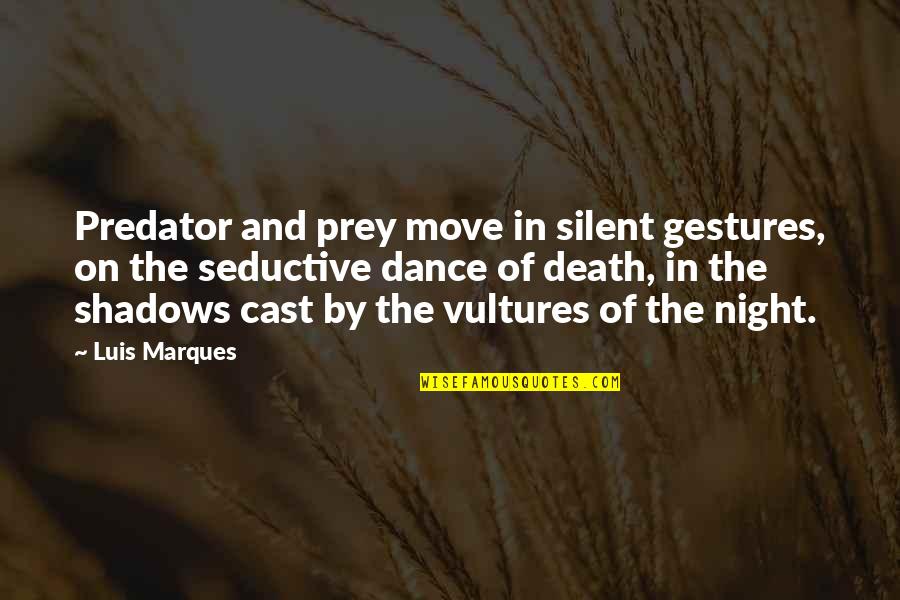 Predator and prey
move in silent gestures, on the seductive dance of death, in the shadows cast by the vultures of the night. —
Luis Marques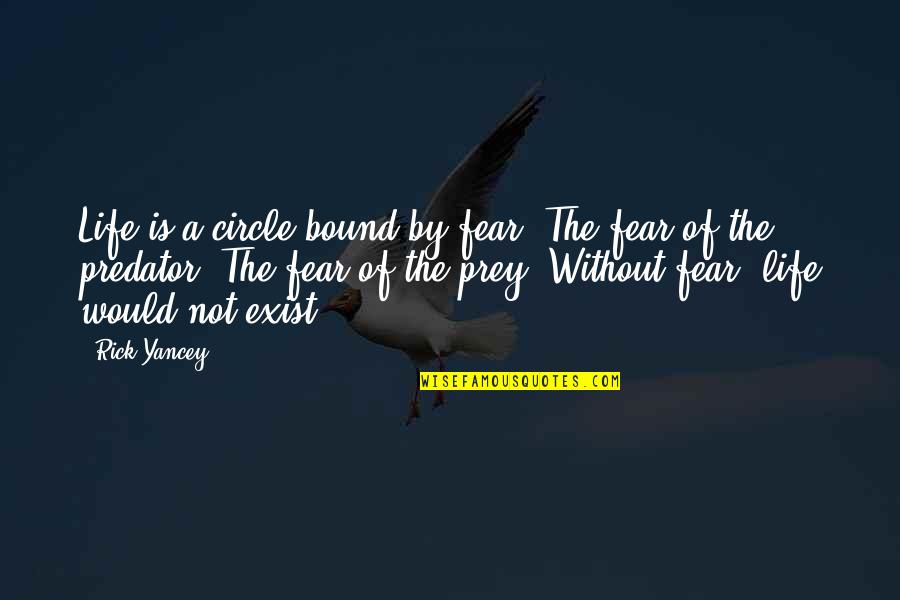 Life is a circle bound by fear. The fear of the predator. The fear of the prey. Without fear, life would not exist. —
Rick Yancey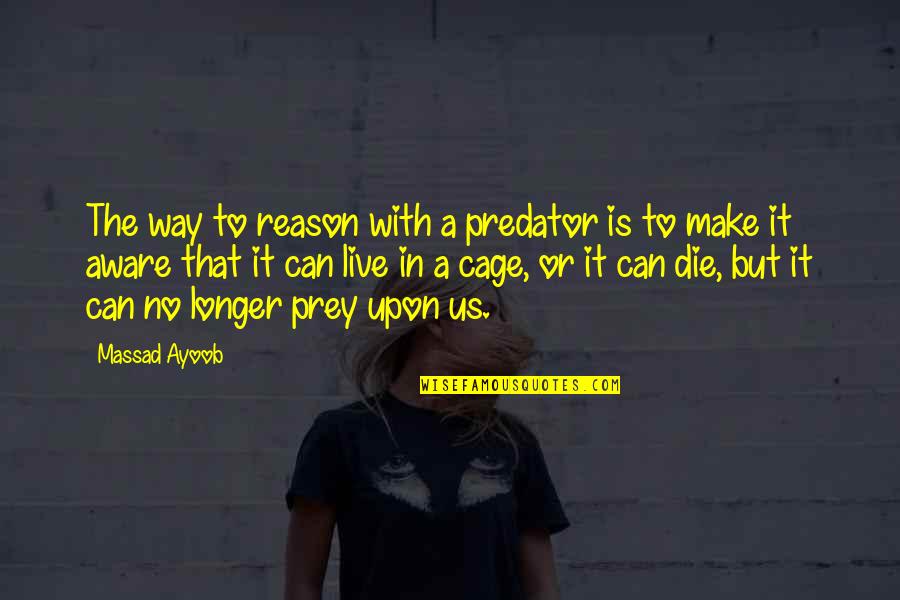 The way to reason with a predator is to make it aware that it can live in a cage, or it can die, but it can no longer prey upon us. —
Massad Ayoob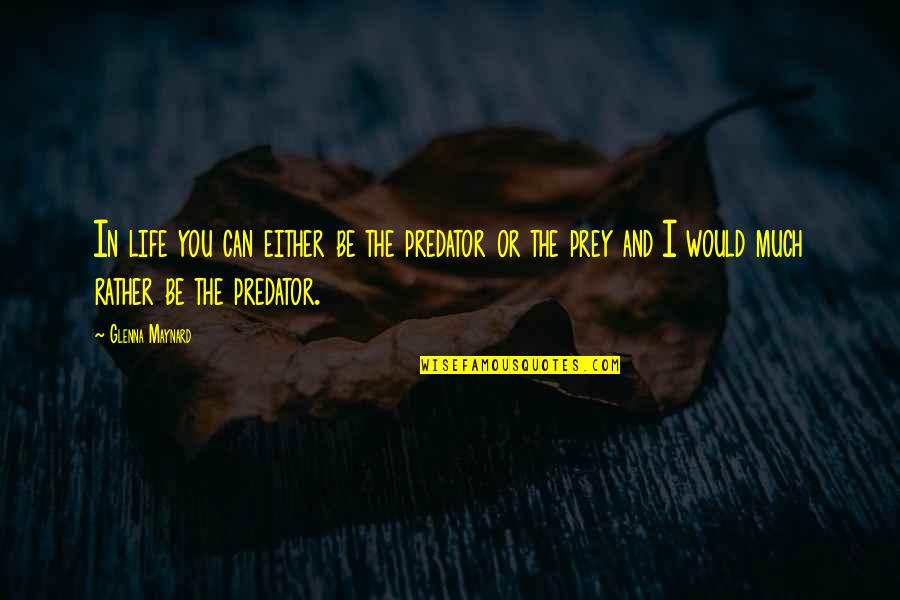 In life you can either be the predator or the prey and I would much rather be the predator. —
Glenna Maynard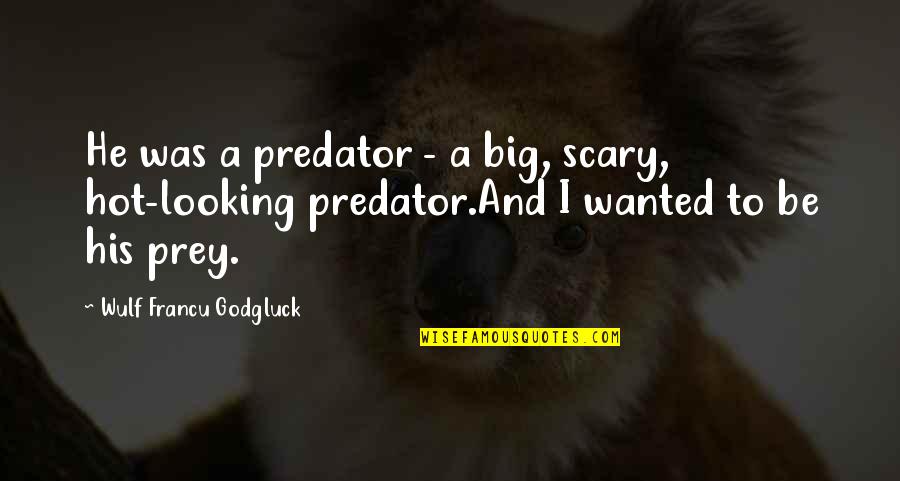 He was a predator - a big, scary, hot-looking predator.
And I wanted to be his prey. —
Wulf Francu Godgluck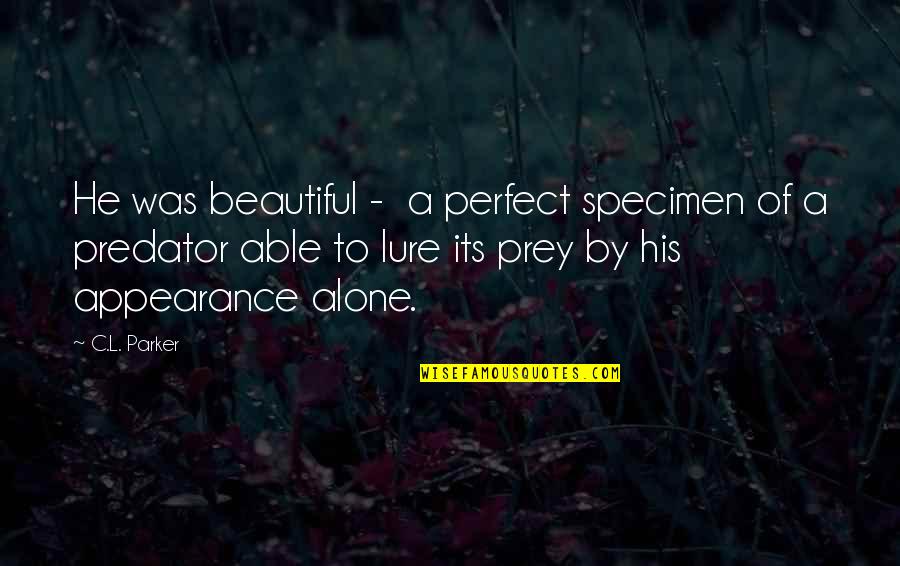 He was beautiful - a perfect specimen of a predator able to lure its prey by his appearance alone. —
C.L. Parker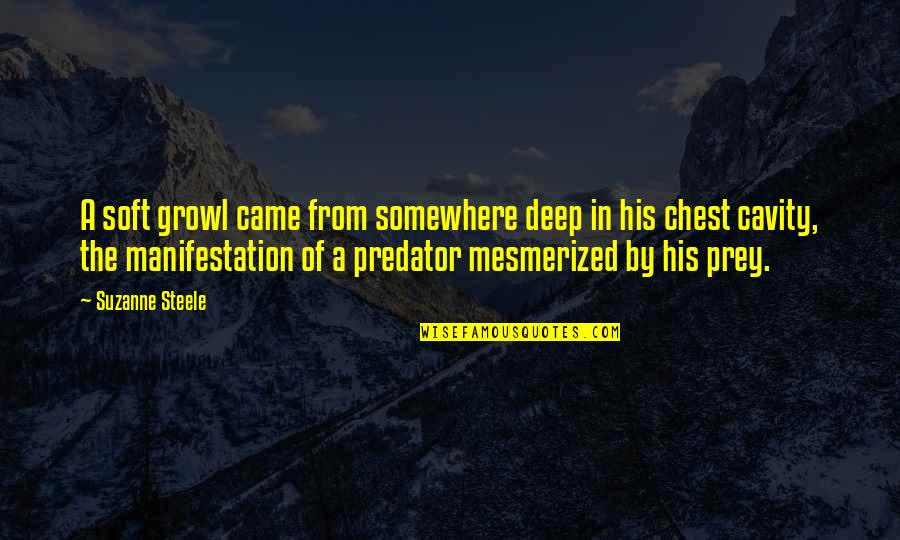 A soft growl came from somewhere deep in his chest cavity, the manifestation of a predator mesmerized by his prey. —
Suzanne Steele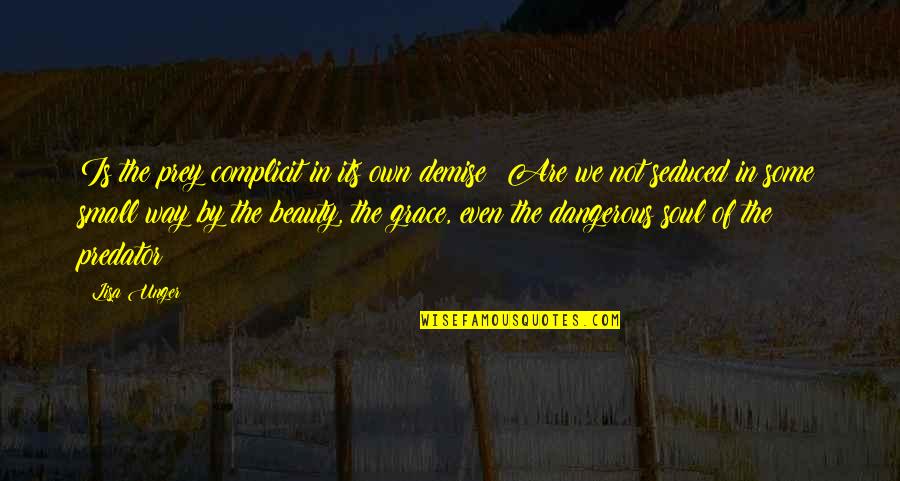 Is the prey complicit in its own demise? Are we not seduced in some small way by the beauty, the grace, even the dangerous soul of the predator? —
Lisa Unger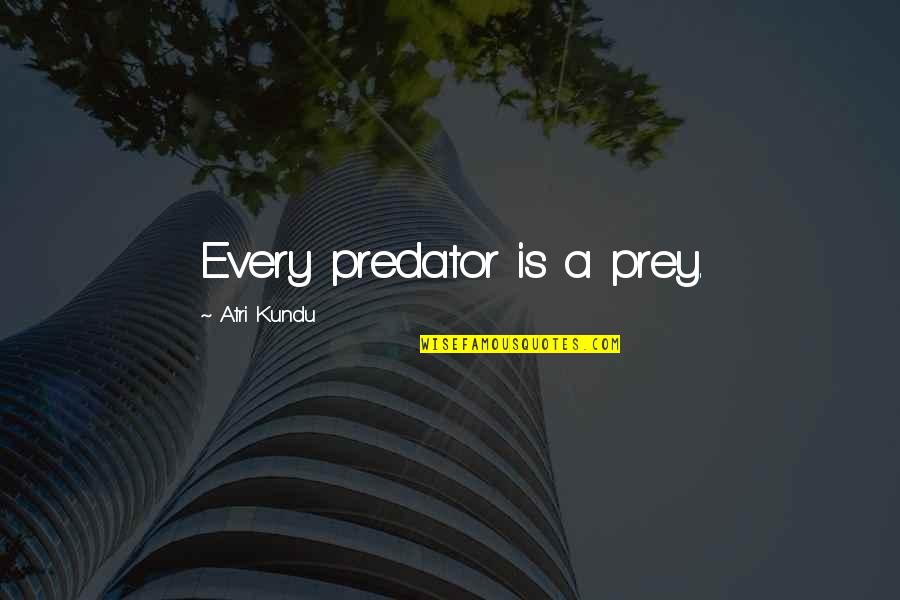 Every predator is a prey. —
Atri Kundu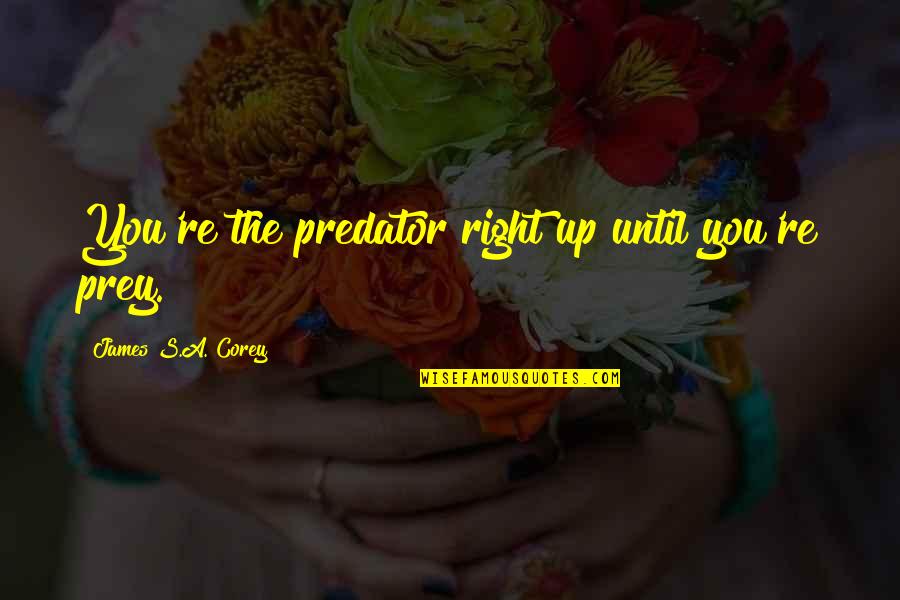 You're the predator right up until you're prey. —
James S.A. Corey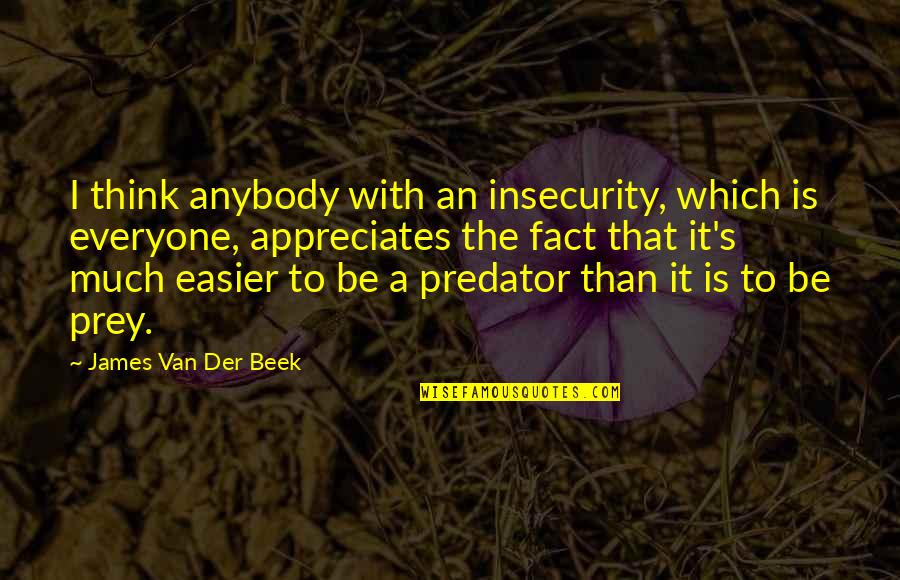 I think anybody with an insecurity, which is everyone, appreciates the fact that it's much easier to be a predator than it is to be prey. —
James Van Der Beek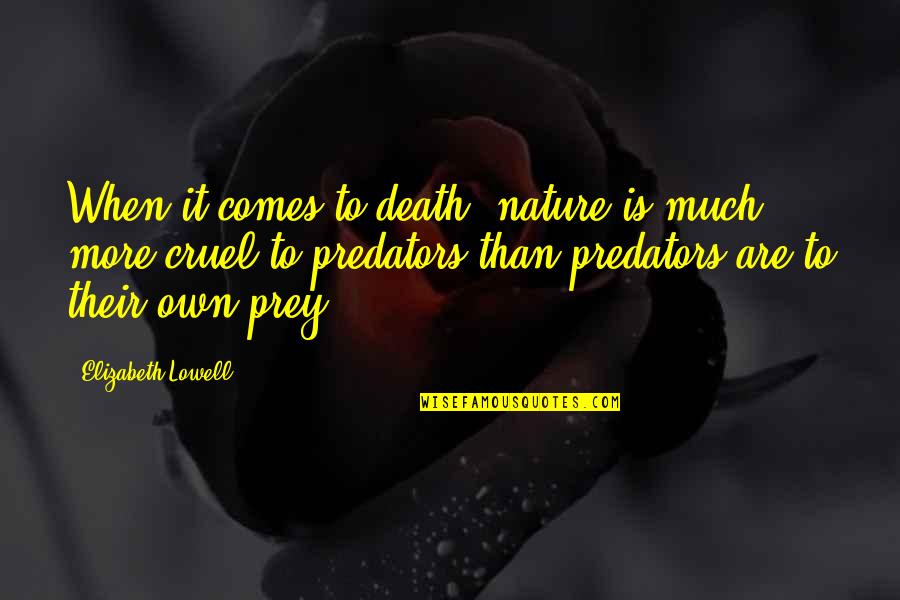 When it comes to death, nature is much more cruel to predators than predators are to their own prey —
Elizabeth Lowell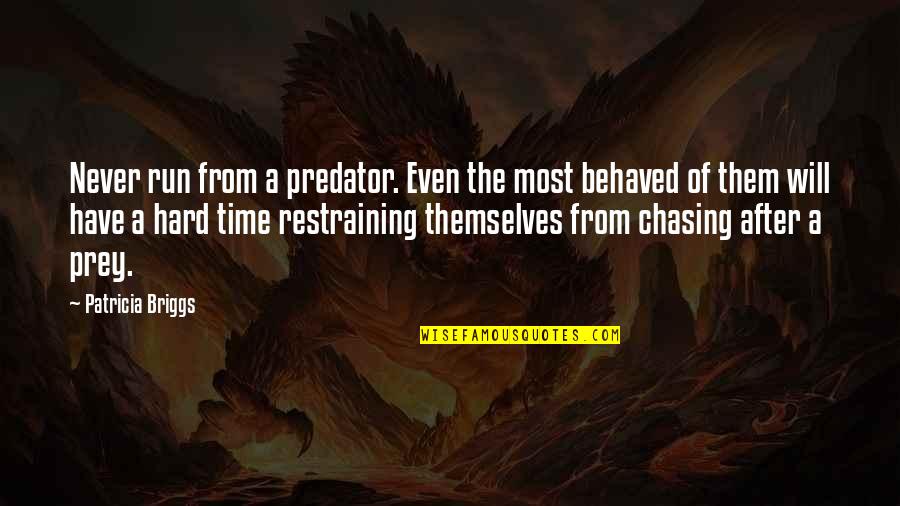 Never run from a predator. Even the most behaved of them will have a hard time restraining themselves from chasing after a prey. —
Patricia Briggs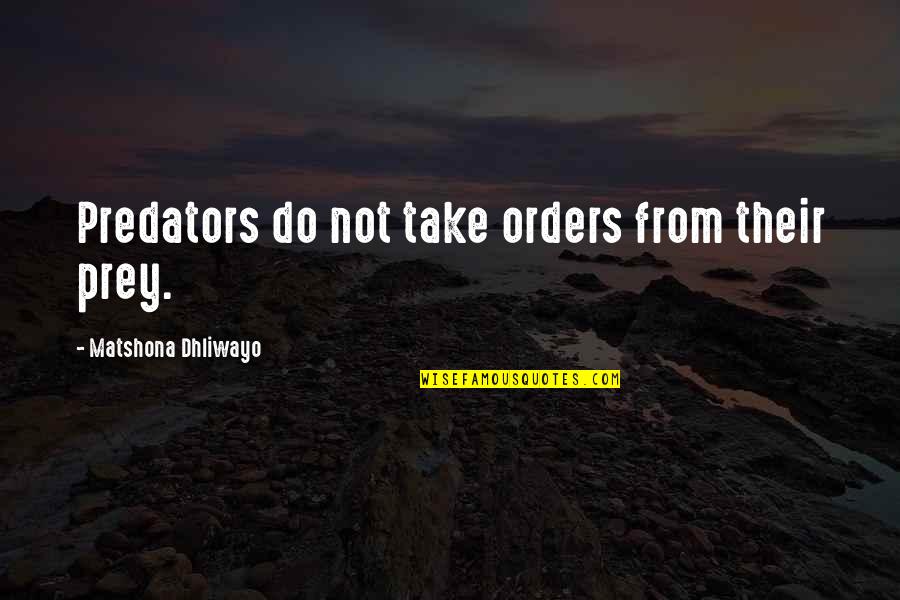 Predators do not take orders from their prey. —
Matshona Dhliwayo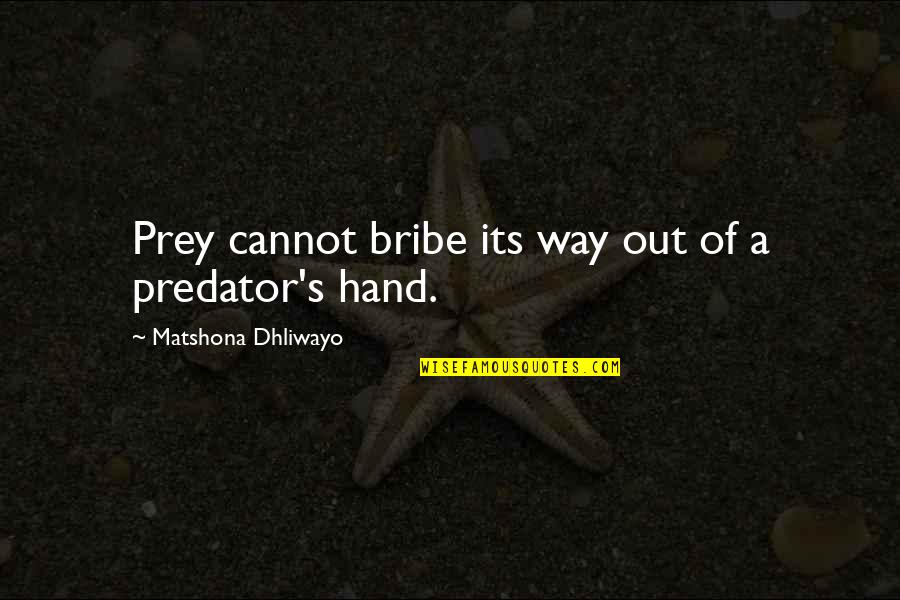 Prey cannot bribe its way out of a predator's hand. —
Matshona Dhliwayo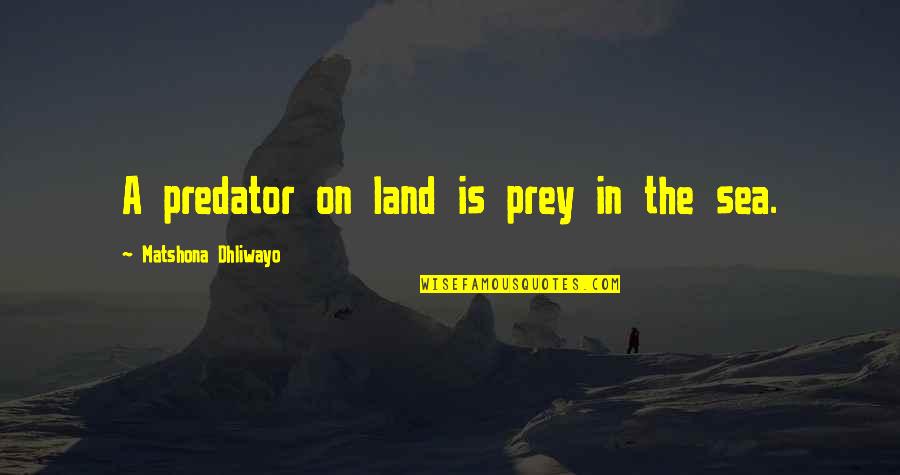 A predator on land is prey in the sea. —
Matshona Dhliwayo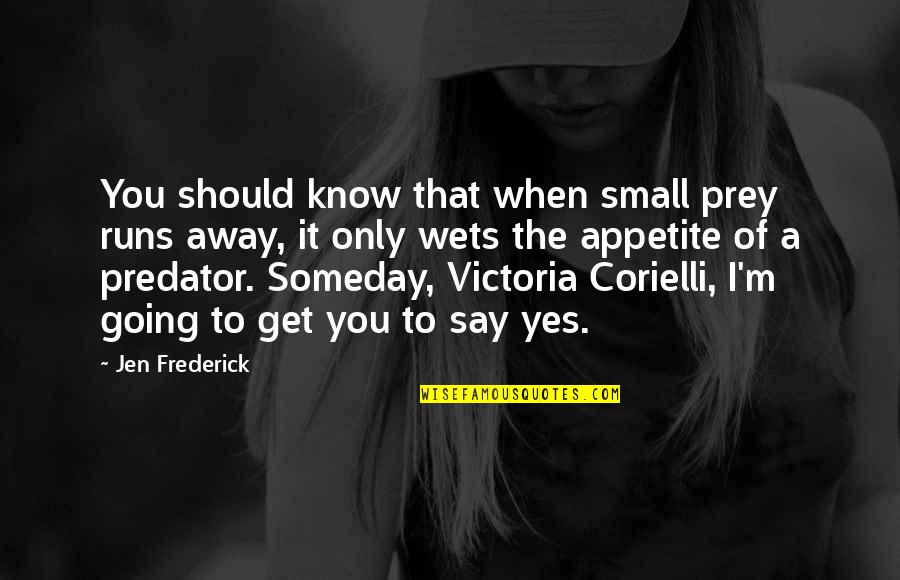 You should know that when small prey runs away, it only wets the appetite of a predator. Someday, Victoria Corielli, I'm going to get you to say yes. —
Jen Frederick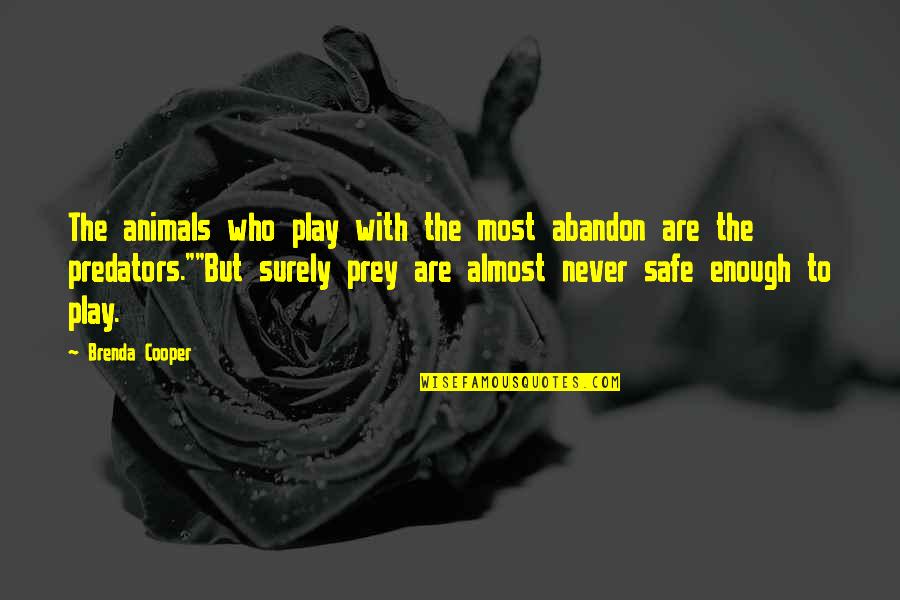 The animals who play with the most abandon are the predators."
"But surely prey are almost never safe enough to play. —
Brenda Cooper