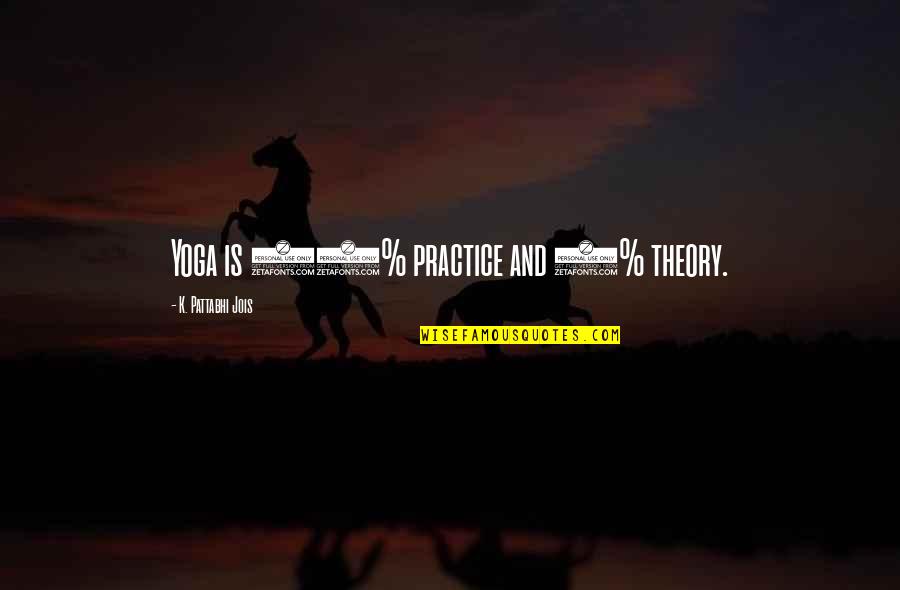 Yoga is 99% practice and 1% theory.
—
K. Pattabhi Jois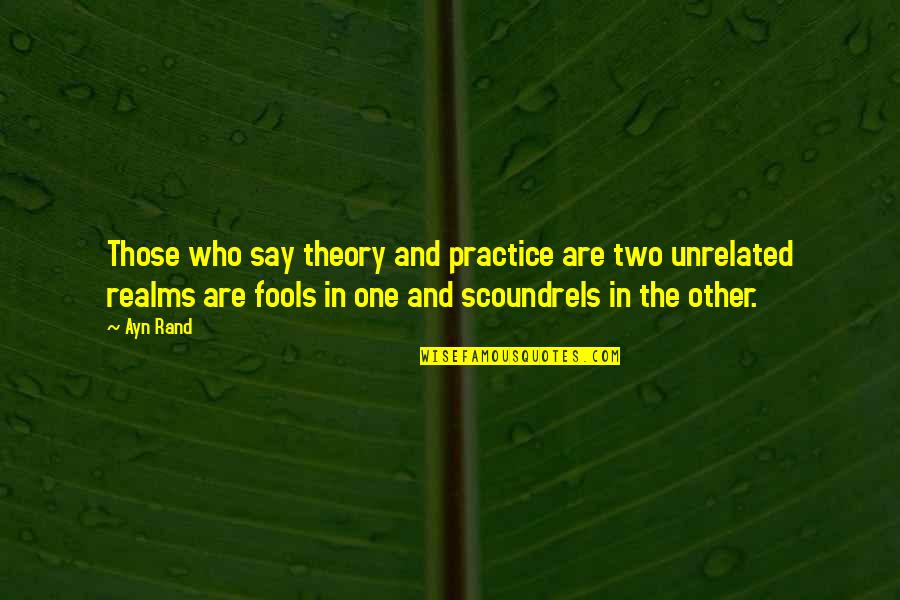 Those who say theory and practice are two unrelated realms are fools in one and scoundrels in the other.
—
Ayn Rand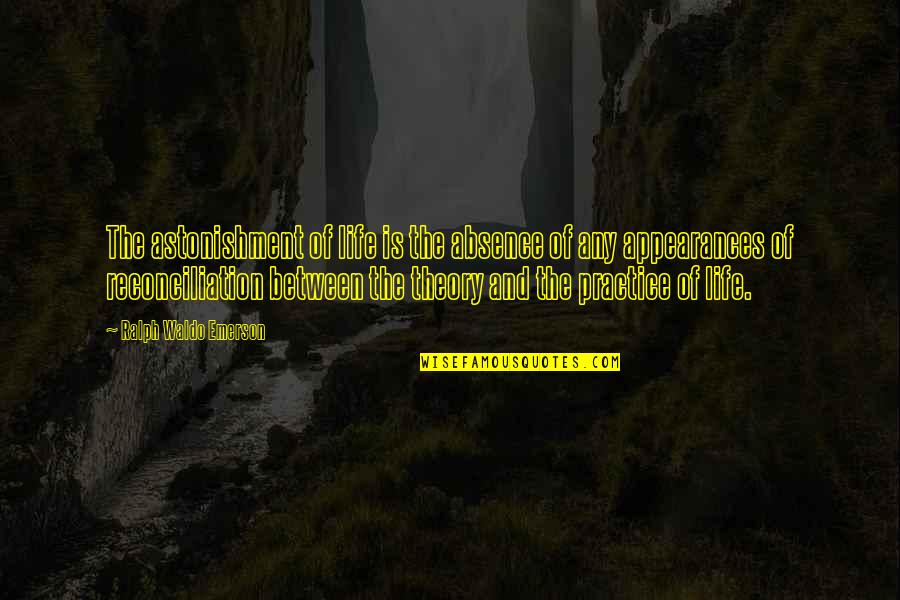 The astonishment of life is the absence of any appearances of reconciliation between the theory and the practice of life.
—
Ralph Waldo Emerson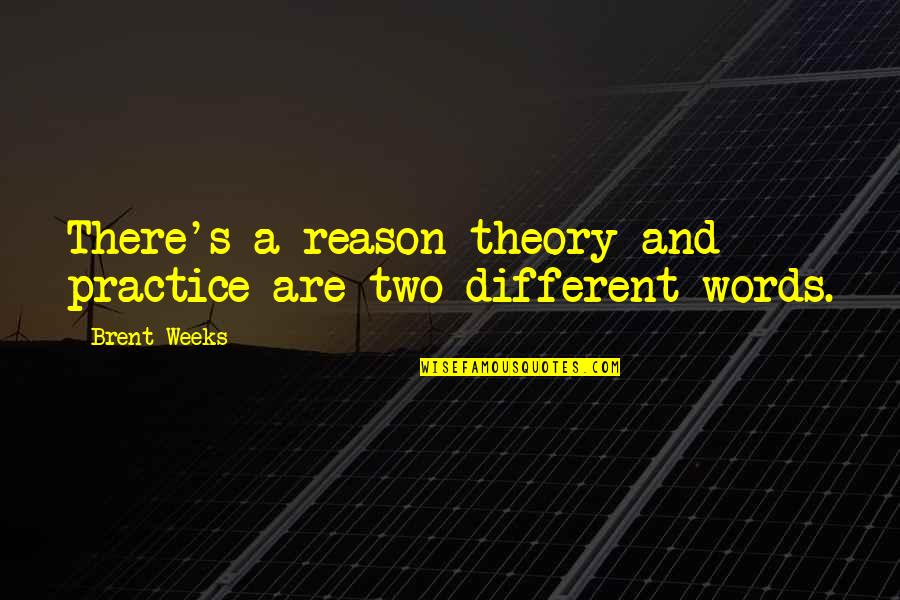 There's a reason theory and practice are two different words.
—
Brent Weeks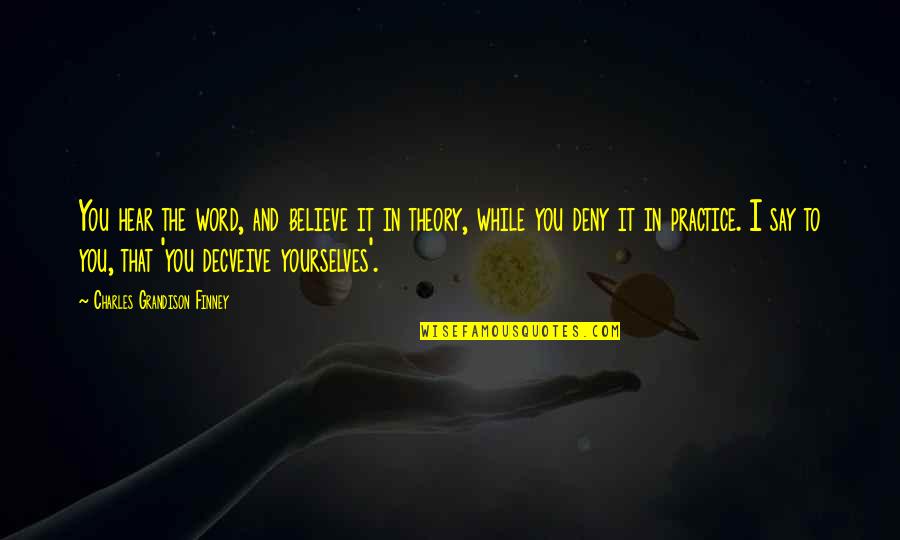 You hear the word, and believe it in theory, while you deny it in practice. I say to you, that 'you decveive yourselves'.
—
Charles Grandison Finney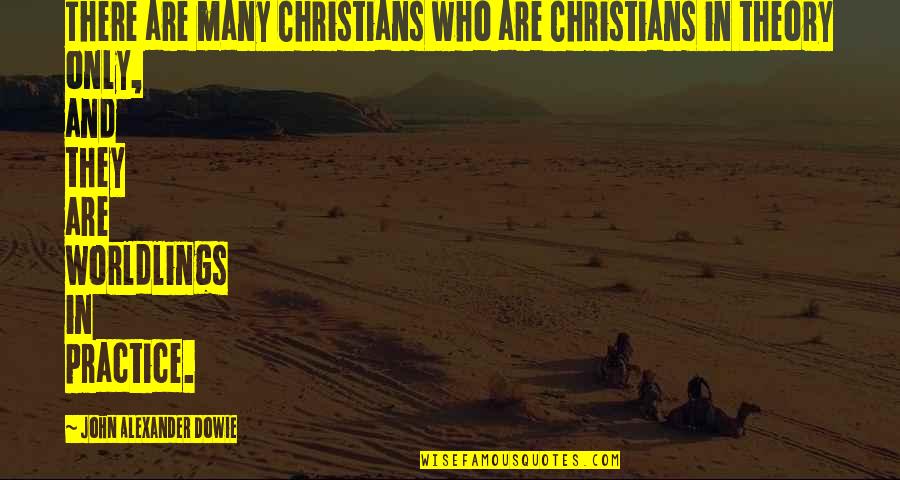 There are many Christians who are Christians in theory only, and they are worldlings in practice.
—
John Alexander Dowie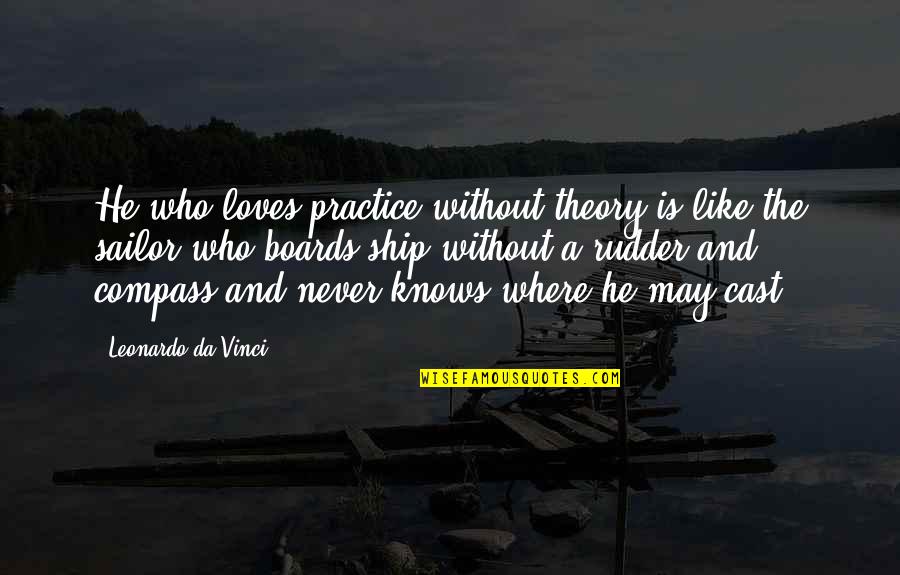 He who loves practice without theory is like the sailor who boards ship without a rudder and compass and never knows where he may cast.
—
Leonardo Da Vinci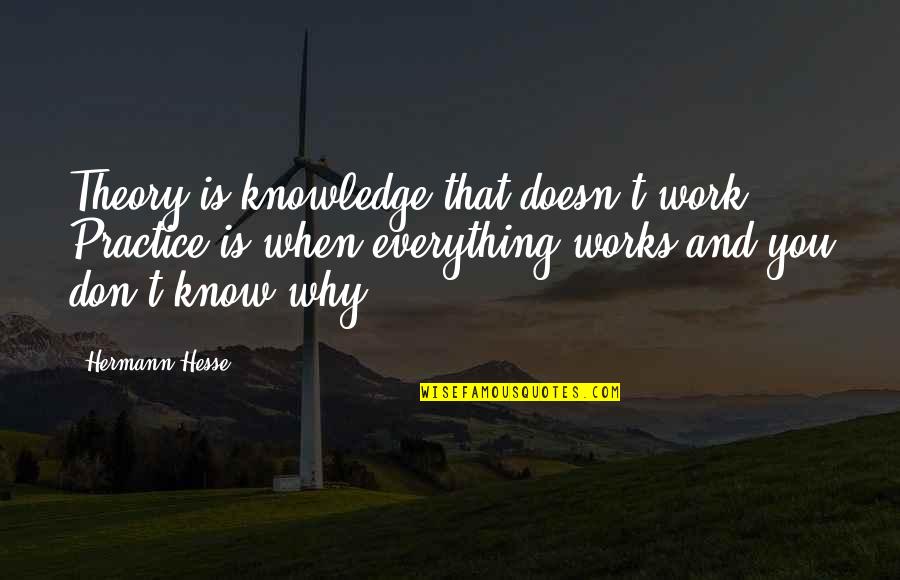 Theory is knowledge that doesn't work. Practice is when everything works and you don't know why.
—
Hermann Hesse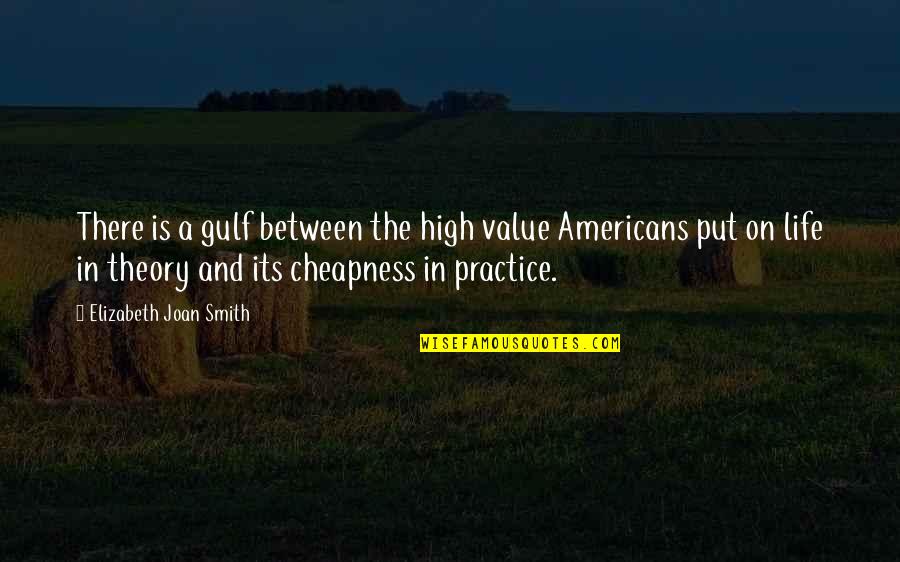 There is a gulf between the high value Americans put on life in theory and its cheapness in practice. —
Elizabeth Joan Smith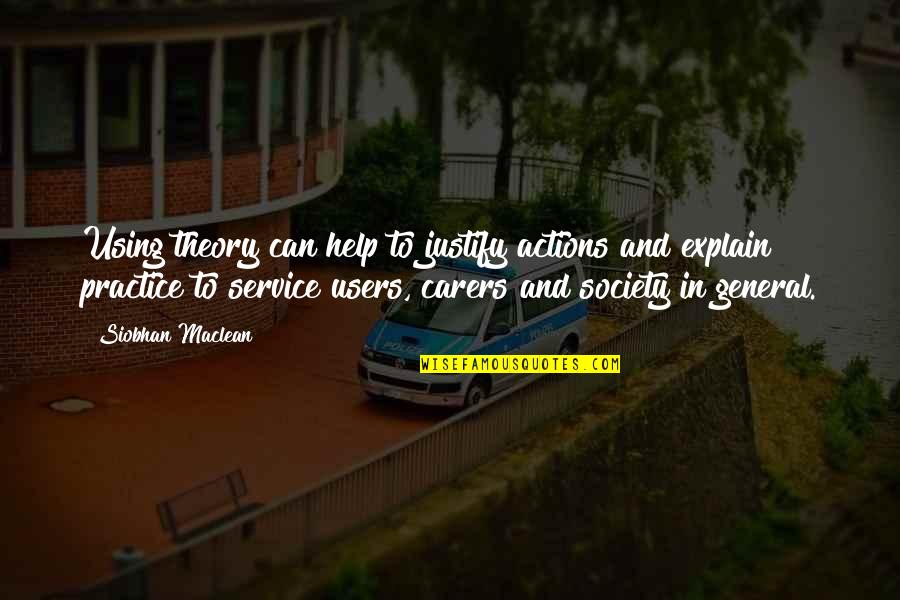 Using theory can help to justify actions and explain practice to service users, carers and society in general. —
Siobhan Maclean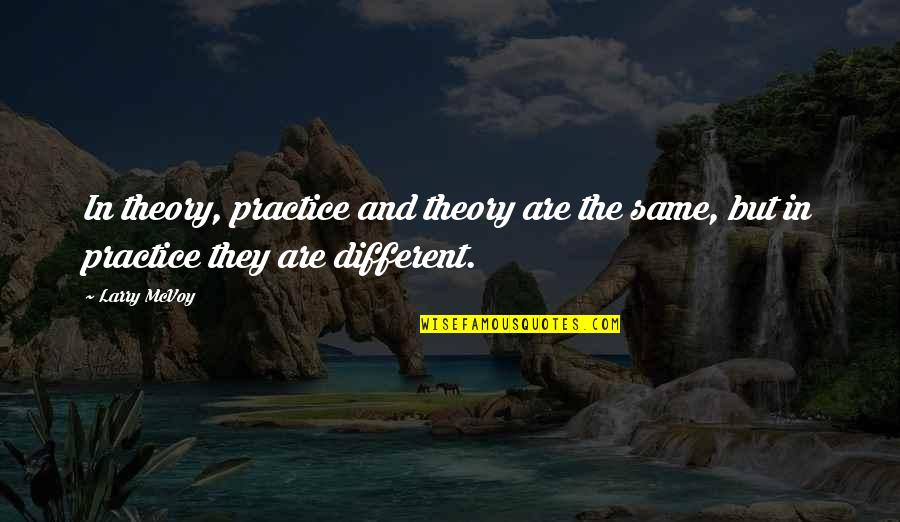 In theory,
practice and theory
are the same, but in practice they are different. —
Larry McVoy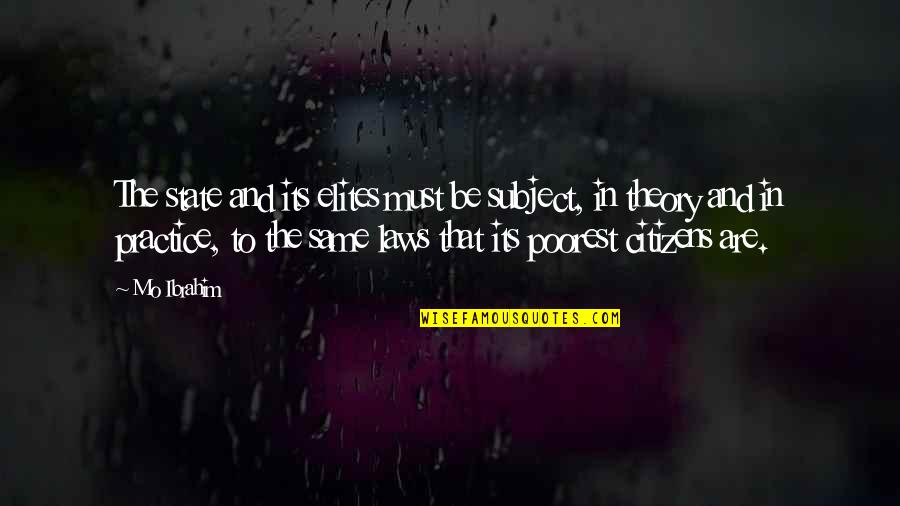 The state and its elites must be subject, in theory and in practice, to the same laws that its poorest citizens are. —
Mo Ibrahim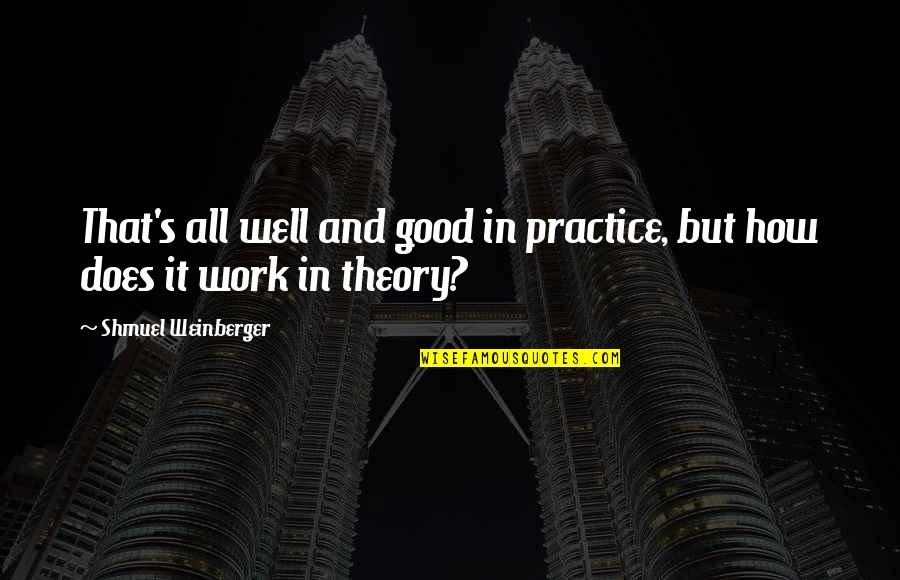 That's all well and good in practice, but how does it work in theory? —
Shmuel Weinberger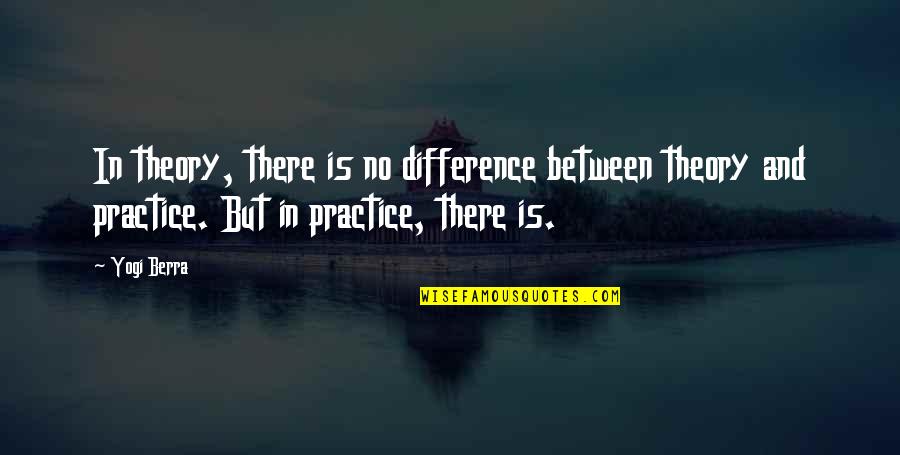 In theory, there is no difference between theory and practice. But in practice, there is. —
Yogi Berra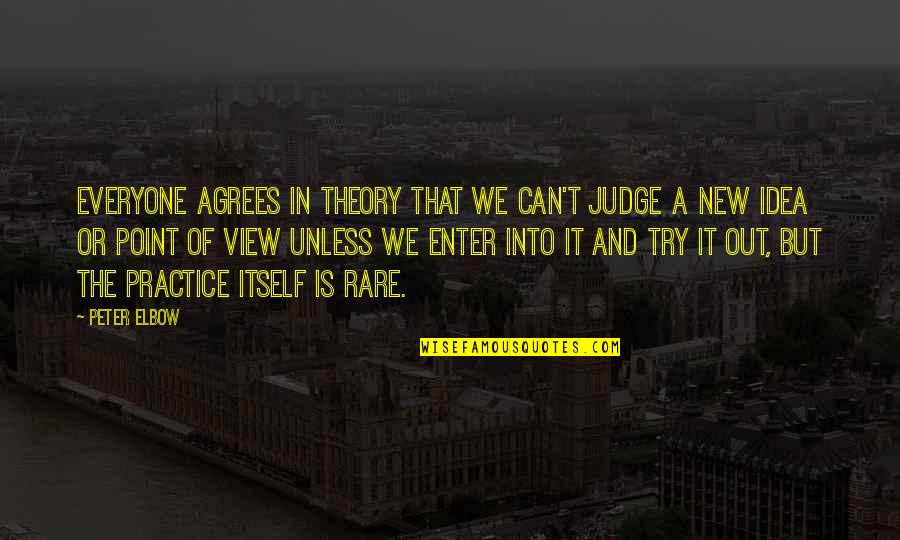 Everyone agrees in theory that we can't judge a new idea or point of view unless we enter into it and try it out, but the practice itself is rare. —
Peter Elbow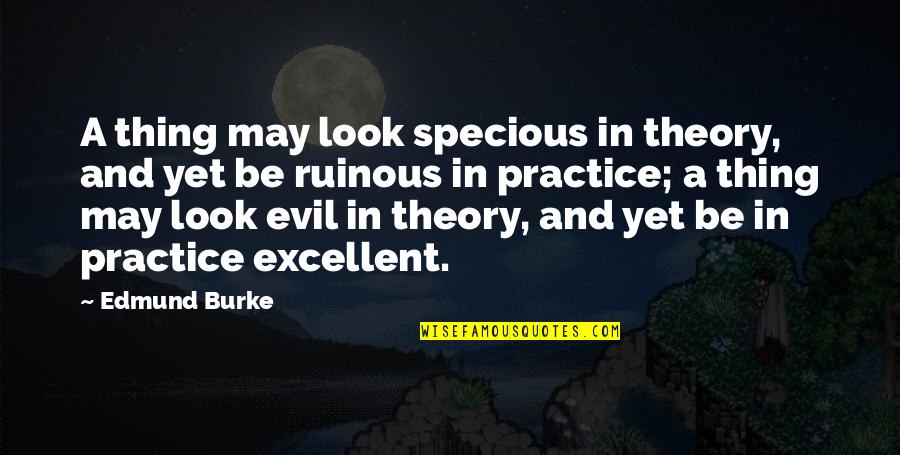 A thing may look specious in theory, and yet be ruinous in practice; a thing may look evil in theory, and yet be in practice excellent. —
Edmund Burke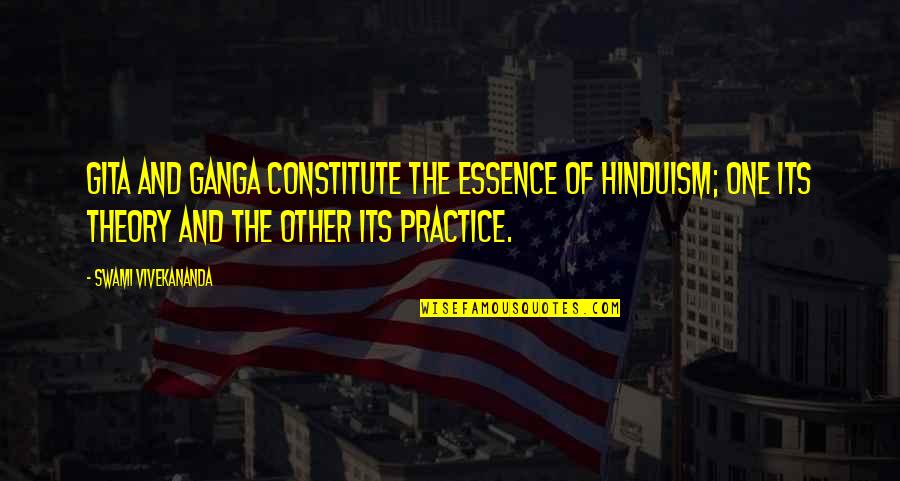 Gita and Ganga constitute the essence of Hinduism; one its theory and the other its practice. —
Swami Vivekananda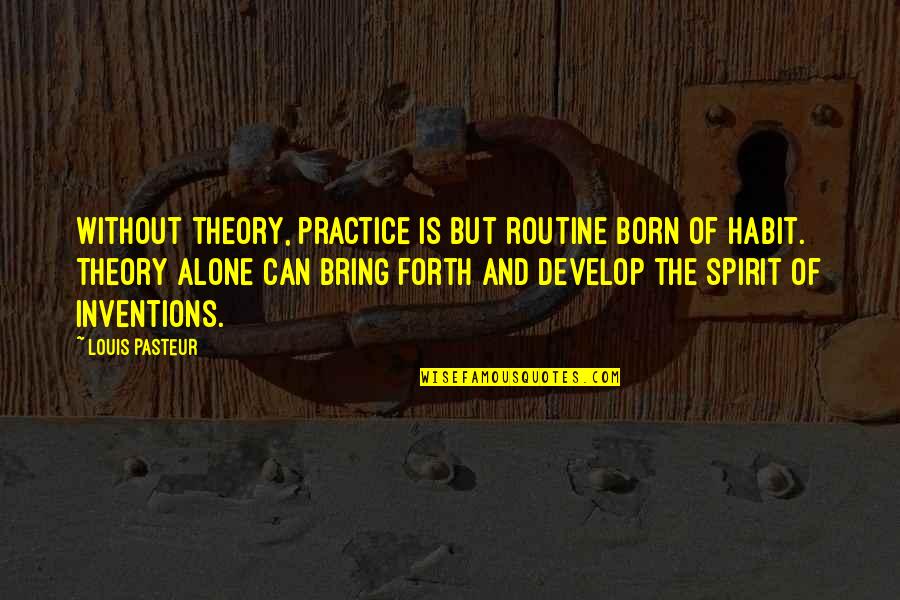 Without theory, practice is but routine born of habit. Theory alone can bring forth and develop the spirit of inventions. —
Louis Pasteur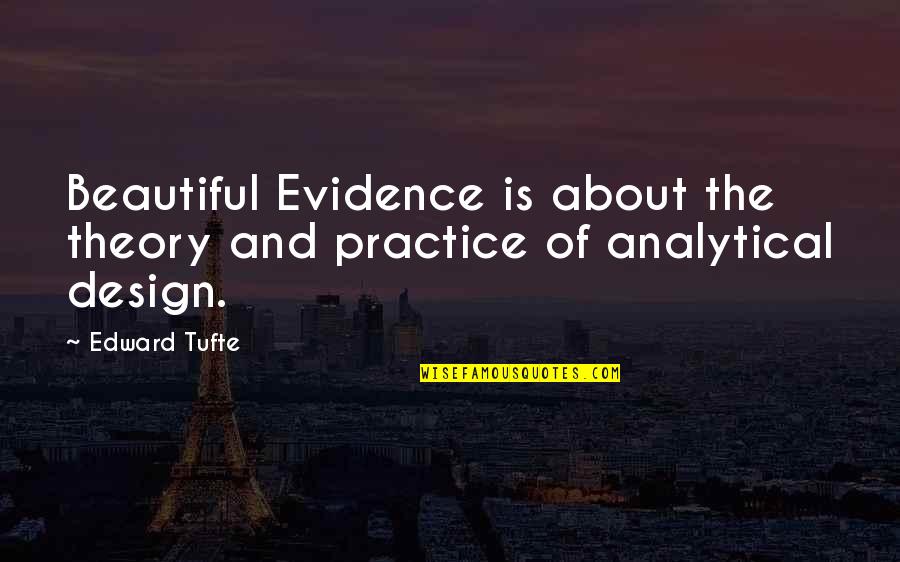 Beautiful Evidence is about the theory and practice of analytical design. —
Edward Tufte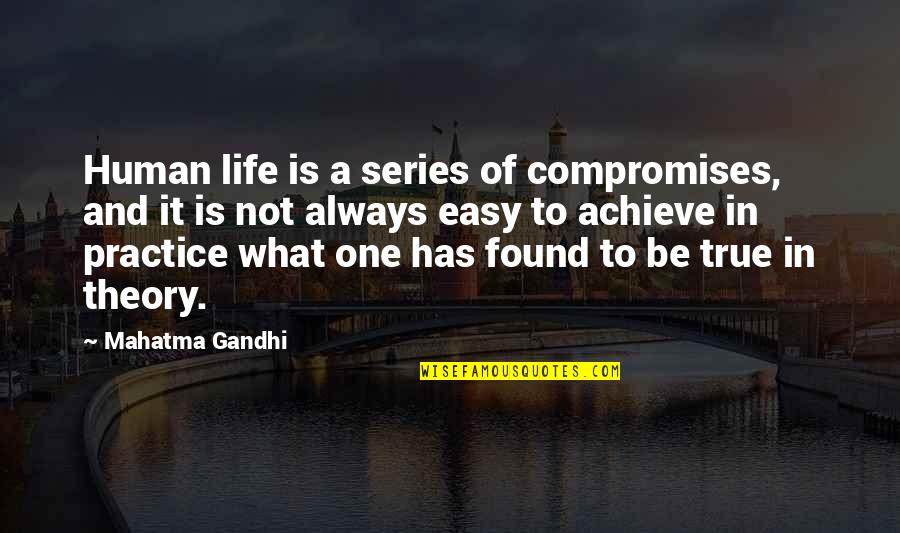 Human life is a series of compromises, and it is not always easy to achieve in practice what one has found to be true in theory. —
Mahatma Gandhi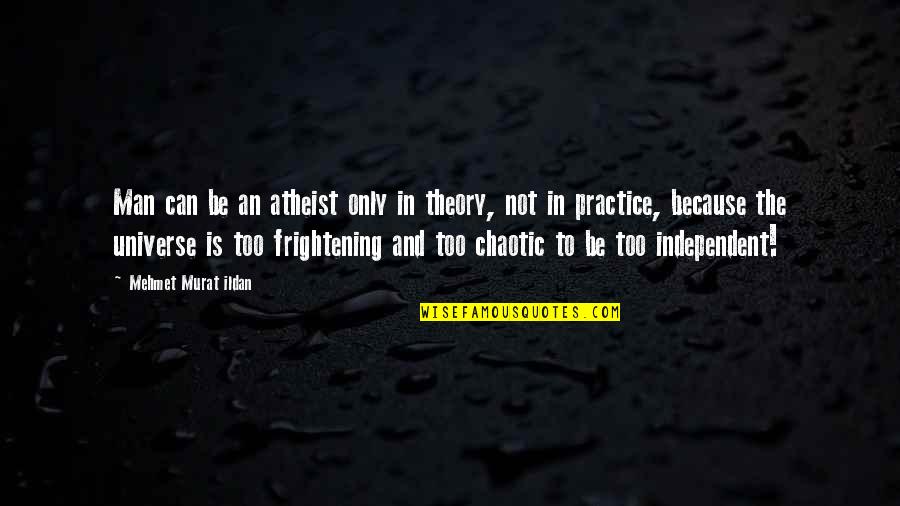 Man can be an atheist only in theory, not in practice, because the universe is too frightening and too chaotic to be too independent! —
Mehmet Murat Ildan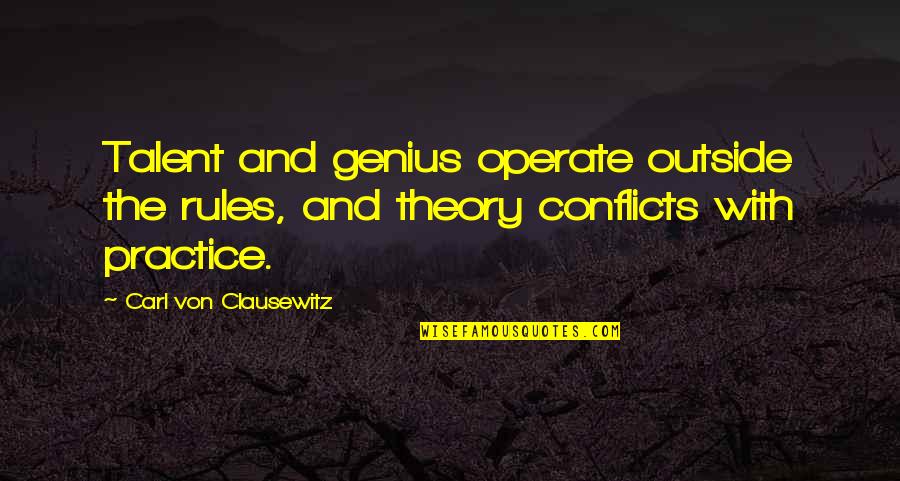 Talent and genius operate outside the rules, and theory conflicts with practice. —
Carl Von Clausewitz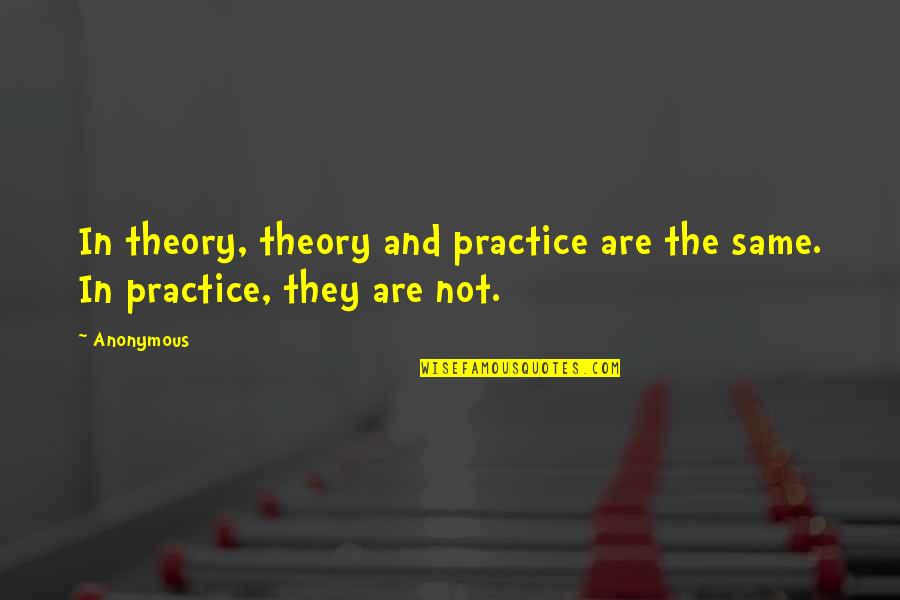 In theory, theory and practice are the same. In practice, they are not. —
Anonymous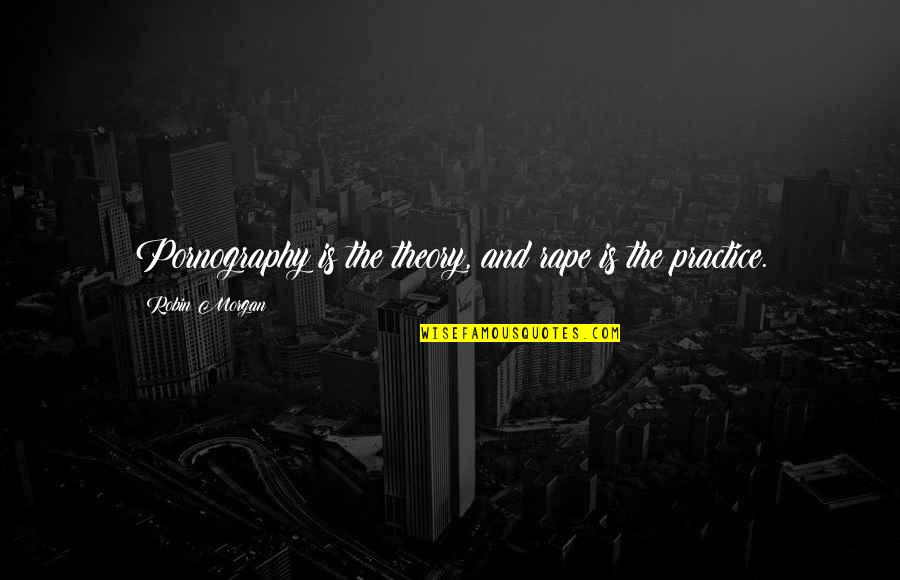 Pornography is the theory, and rape is the practice. —
Robin Morgan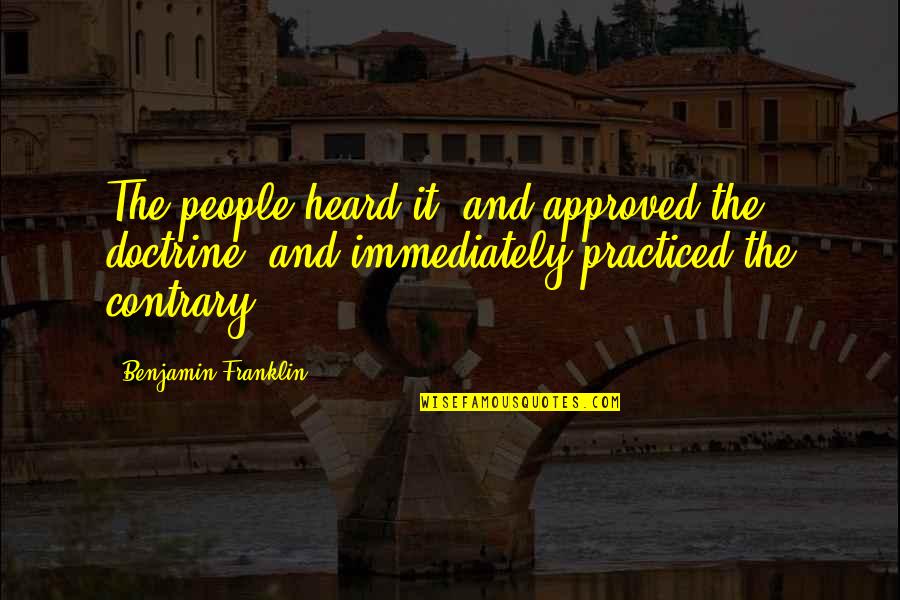 The people heard it, and approved the doctrine, and immediately practiced the contrary. —
Benjamin Franklin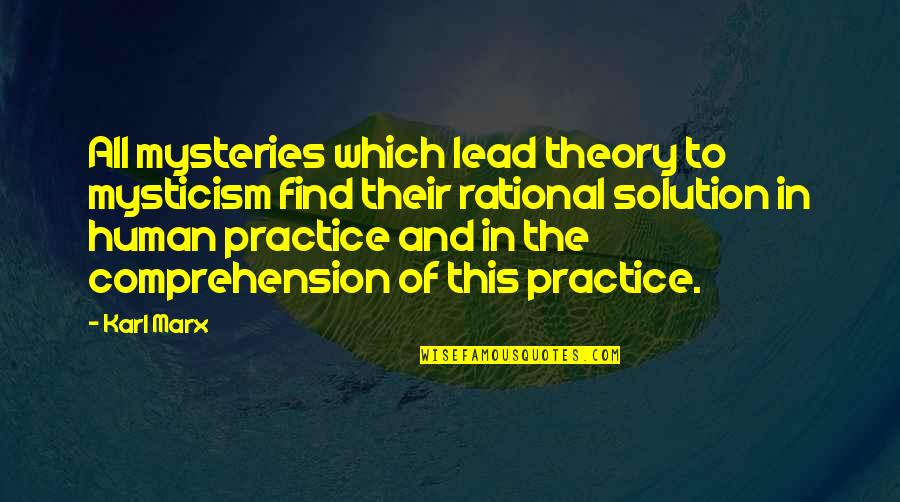 All mysteries which lead theory to mysticism find their rational solution in human practice and in the comprehension of this practice. —
Karl Marx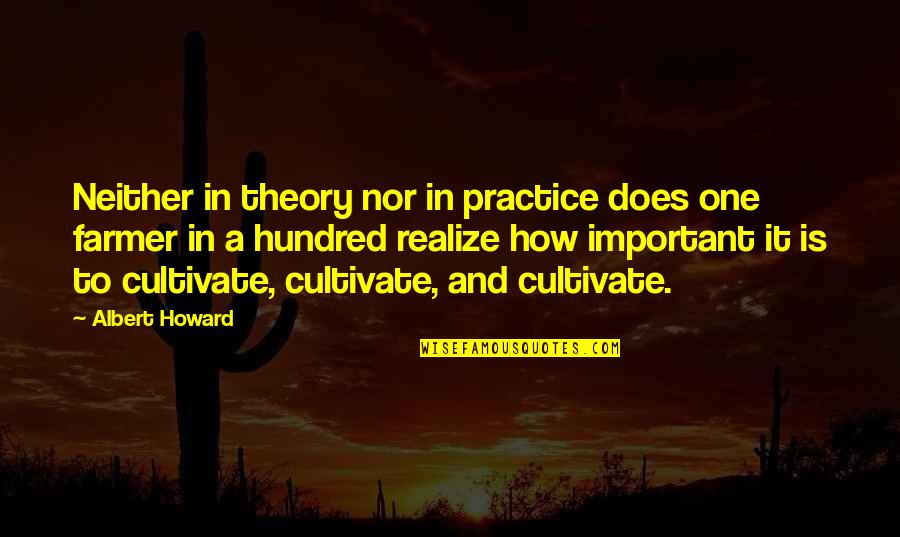 Neither in theory nor in practice does one farmer in a hundred realize how important it is to cultivate, cultivate, and cultivate. —
Albert Howard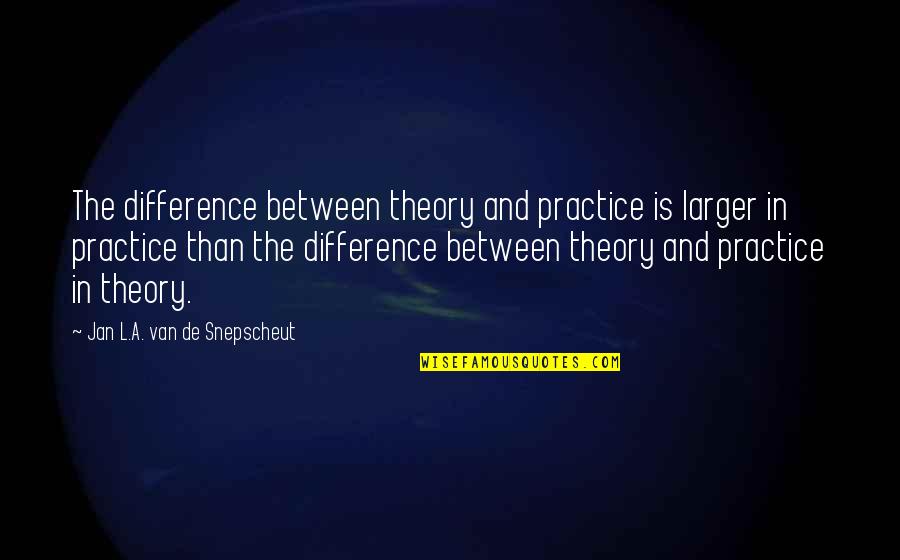 The difference between theory and practice is larger in practice than the difference between theory and practice in theory. —
Jan L.A. Van De Snepscheut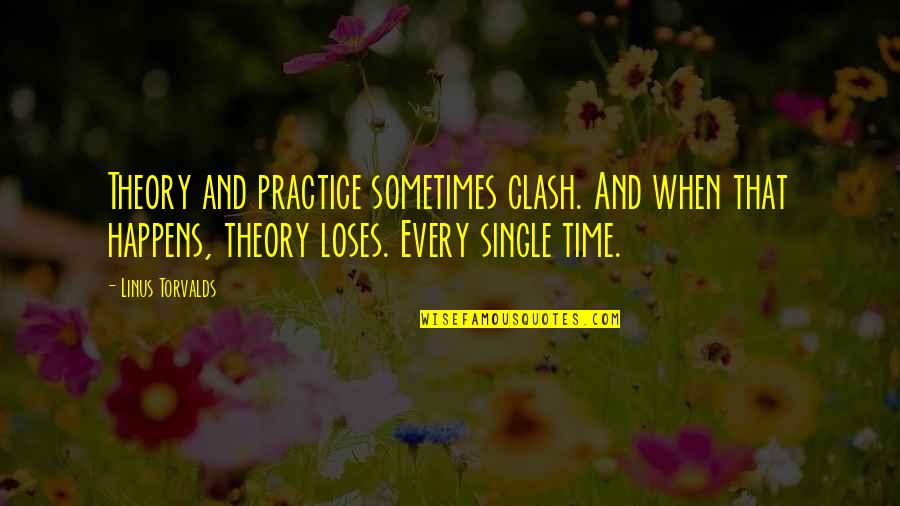 Theory and practice sometimes clash. And when that happens, theory loses. Every single time. —
Linus Torvalds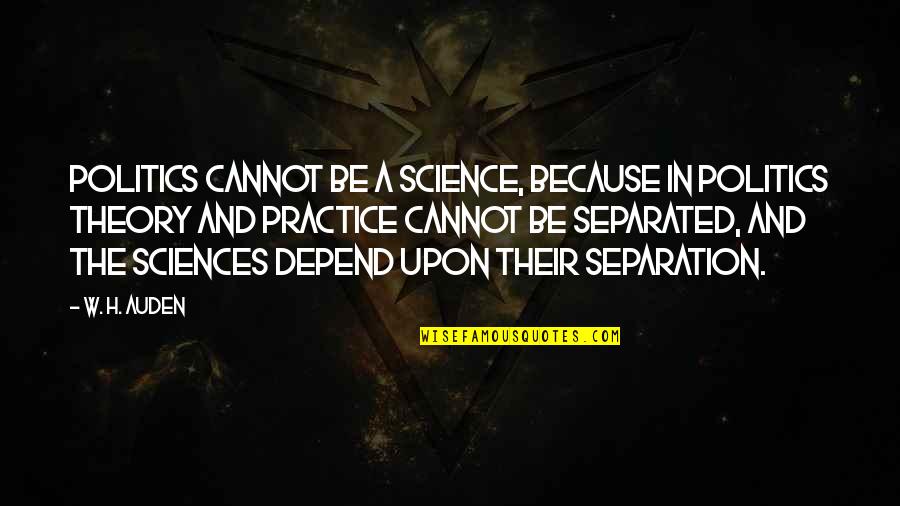 Politics cannot be a science, because in politics theory and practice cannot be separated, and the sciences depend upon their separation. —
W. H. Auden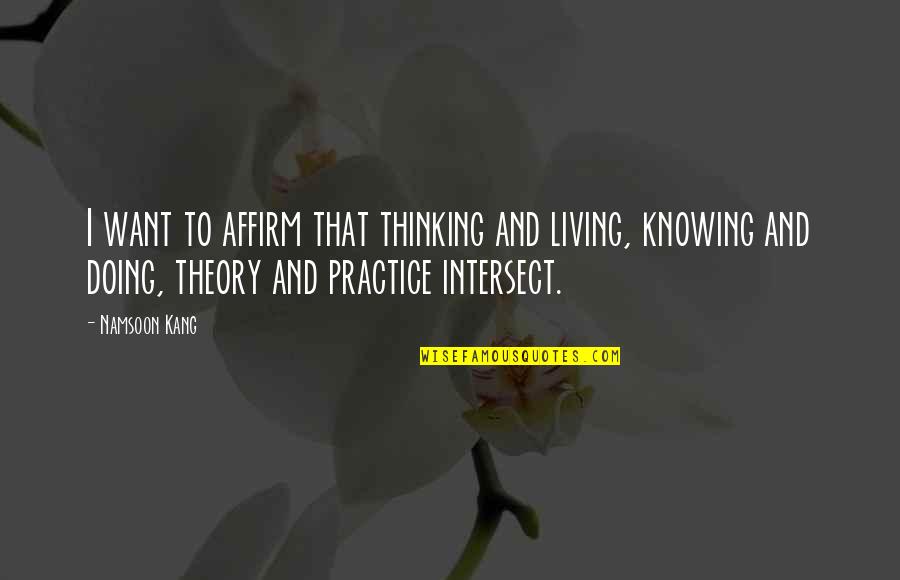 I want to affirm that thinking and living, knowing and doing, theory and practice intersect. —
Namsoon Kang
Strange that theory and practice so seldom should accord. —
Mary Jane Holmes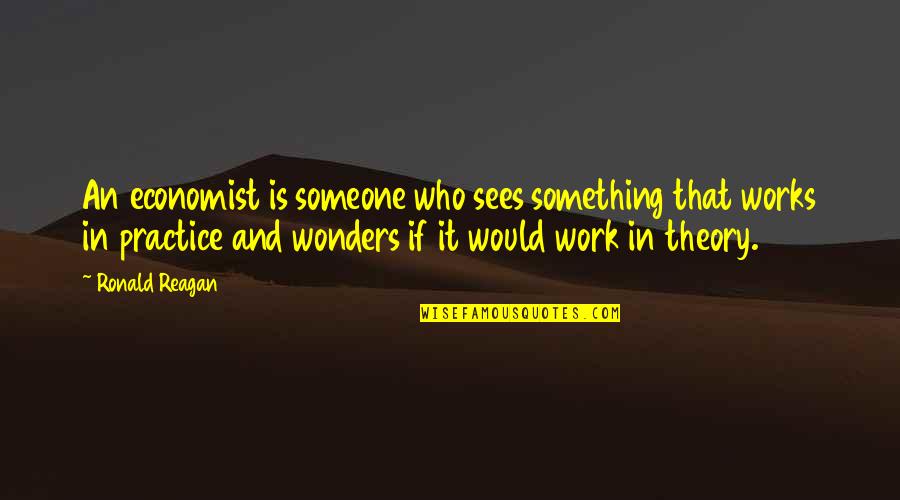 An economist is someone who sees something that works in practice and wonders if it would work in theory. —
Ronald Reagan