Poll Quotes
Collection of top 59 famous quotes about Poll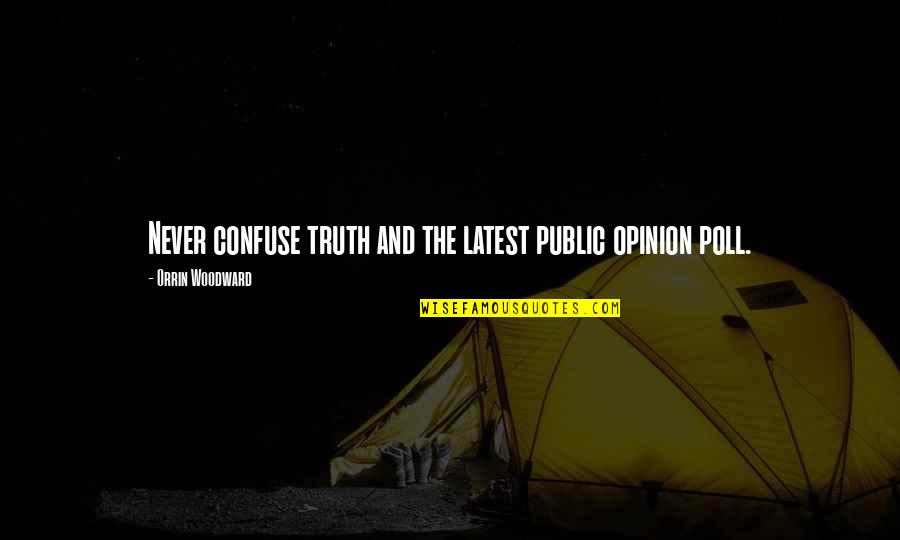 Never confuse truth and the latest public opinion poll.
—
Orrin Woodward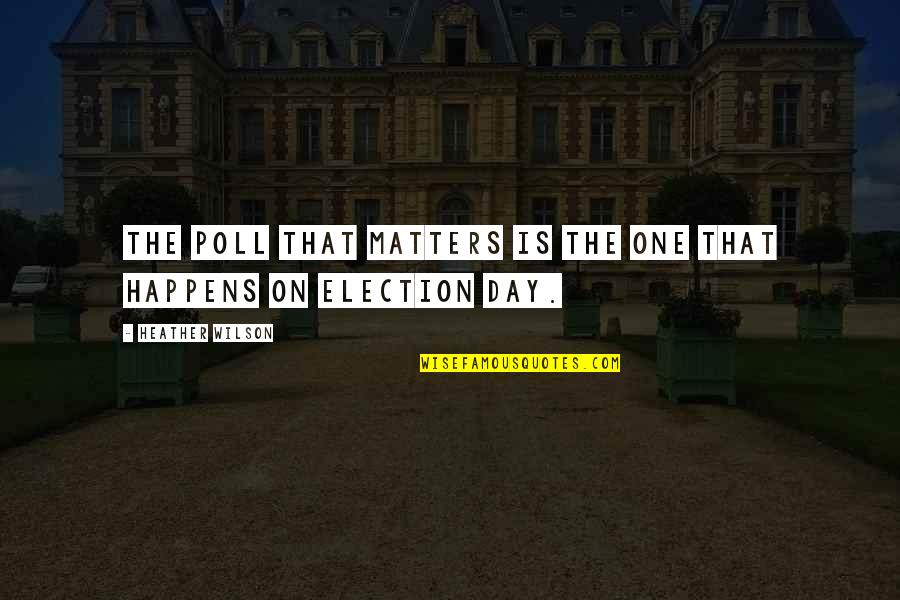 The poll that matters is the one that happens on Election Day.
—
Heather Wilson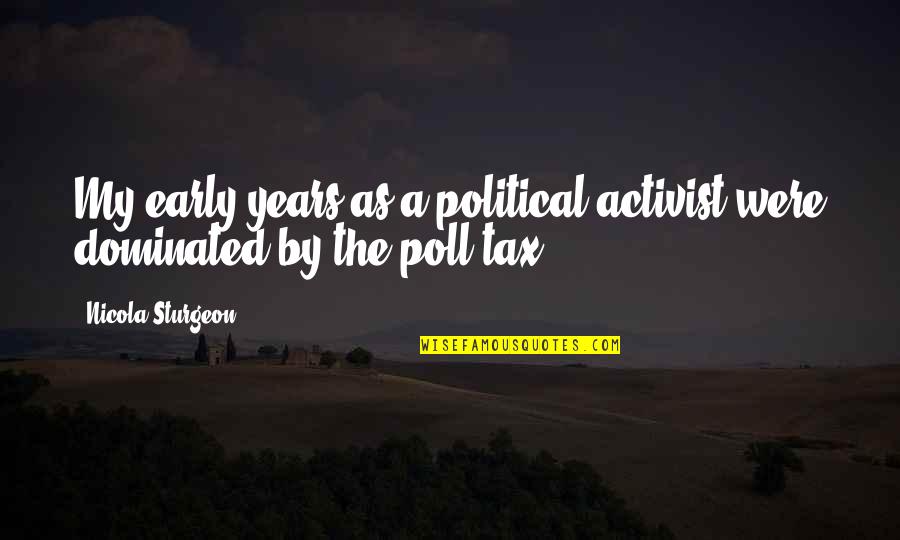 My early years as a political activist were dominated by the poll tax.
—
Nicola Sturgeon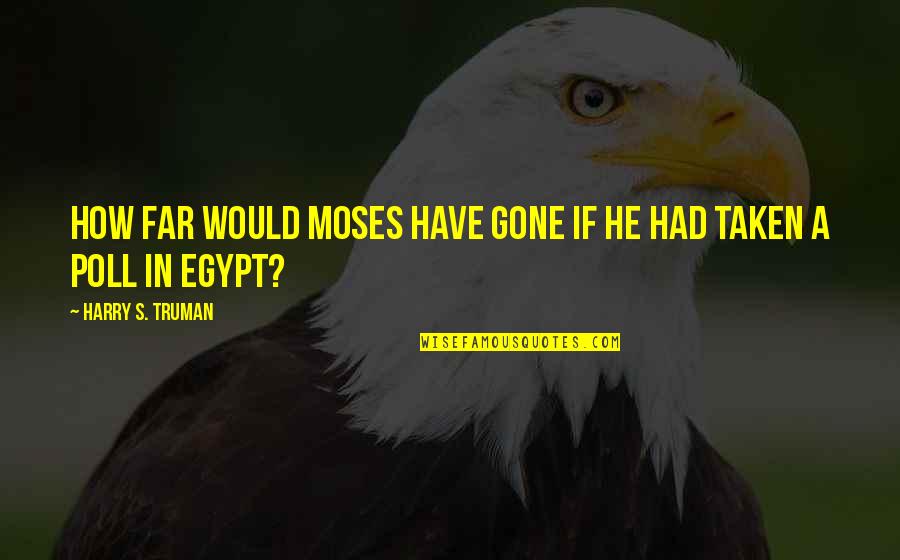 How far would Moses have gone if he had taken a poll in Egypt?
—
Harry S. Truman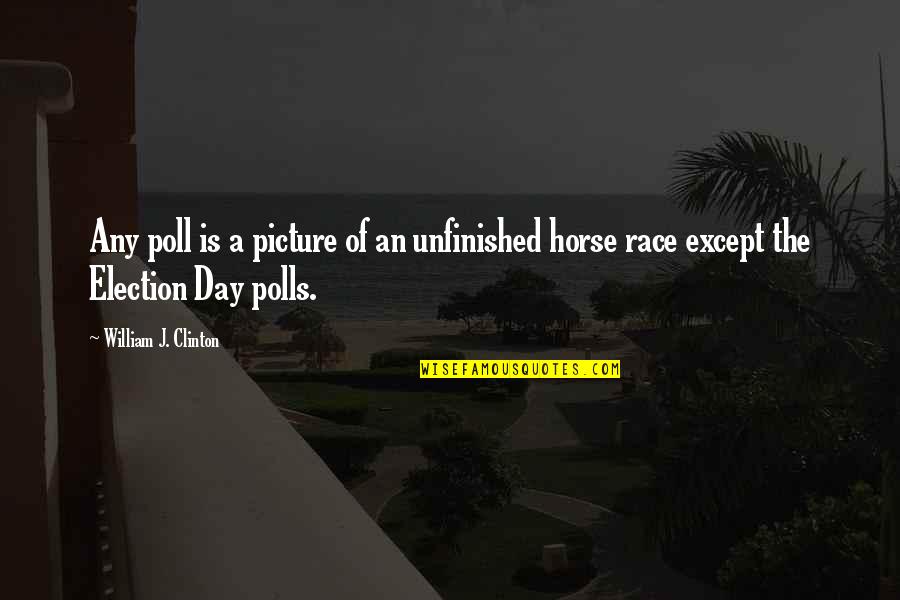 Any
poll
is a picture of an unfinished horse race except the Election Day
poll
s. —
William J. Clinton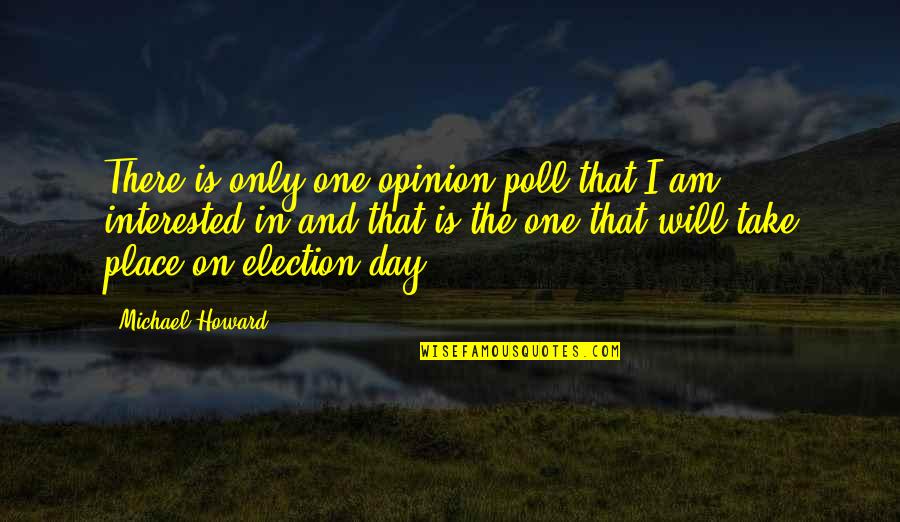 There is only one opinion
poll
that I am interested in and that is the one that will take place on election day. —
Michael Howard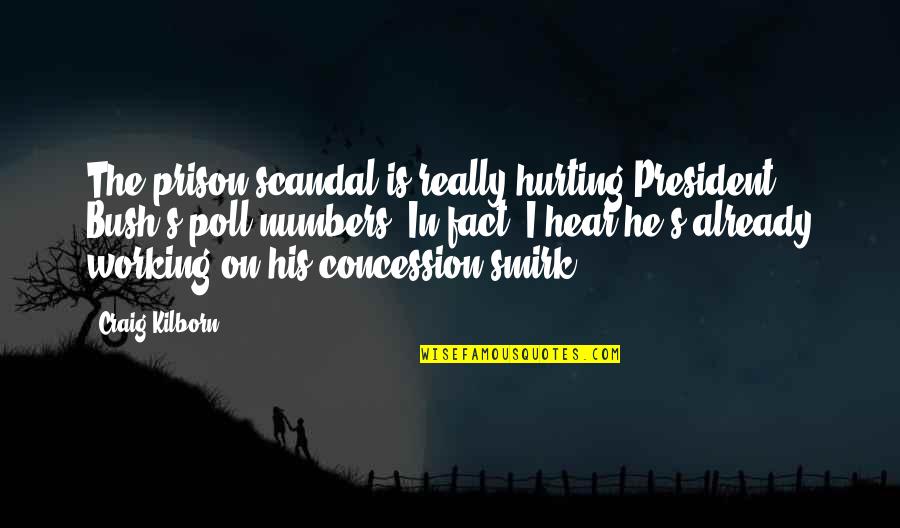 The prison scandal is really hurting President Bush's
poll
numbers. In fact, I hear he's already working on his concession smirk. —
Craig Kilborn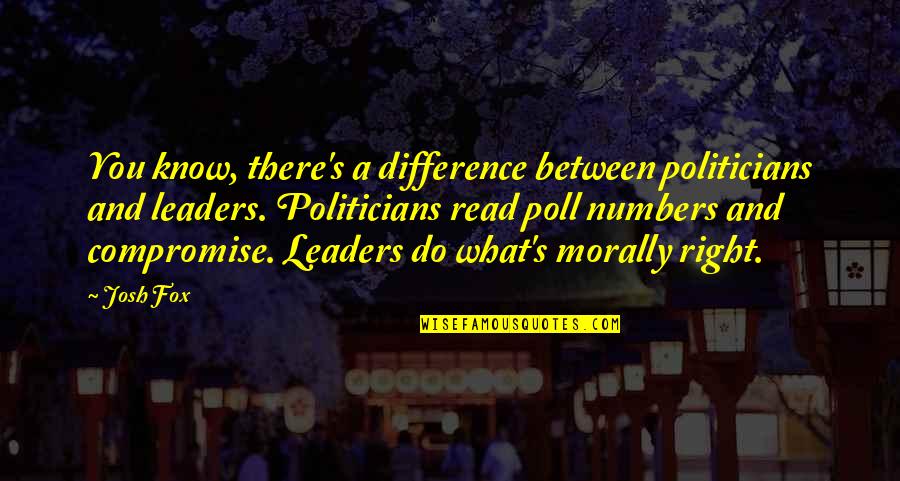 You know, there's a difference between politicians and leaders. Politicians read
poll
numbers and compromise. Leaders do what's morally right. —
Josh Fox
According to a new
poll
, the number of Americans who trust Hillary is dropping. Specifically into a hole that Hillary covered with leaves. —
Jimmy Fallon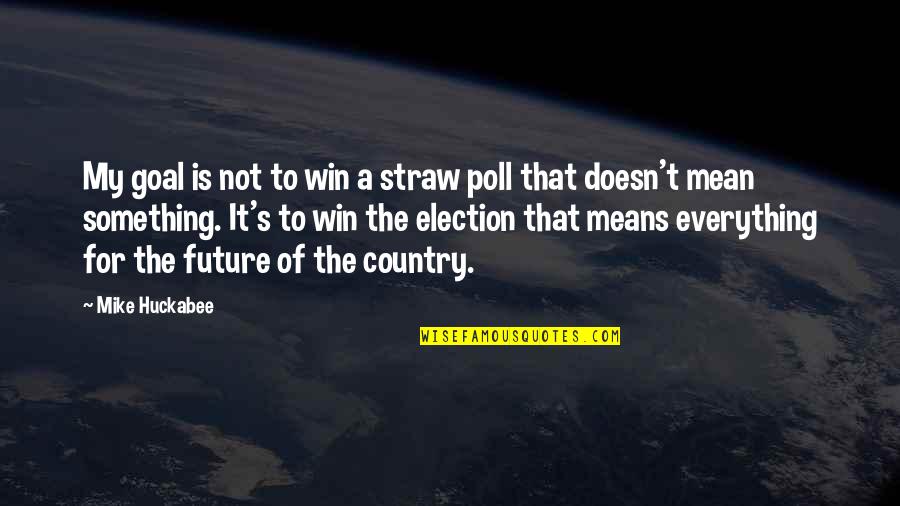 My goal is not to win a straw
poll
that doesn't mean something. It's to win the election that means everything for the future of the country. —
Mike Huckabee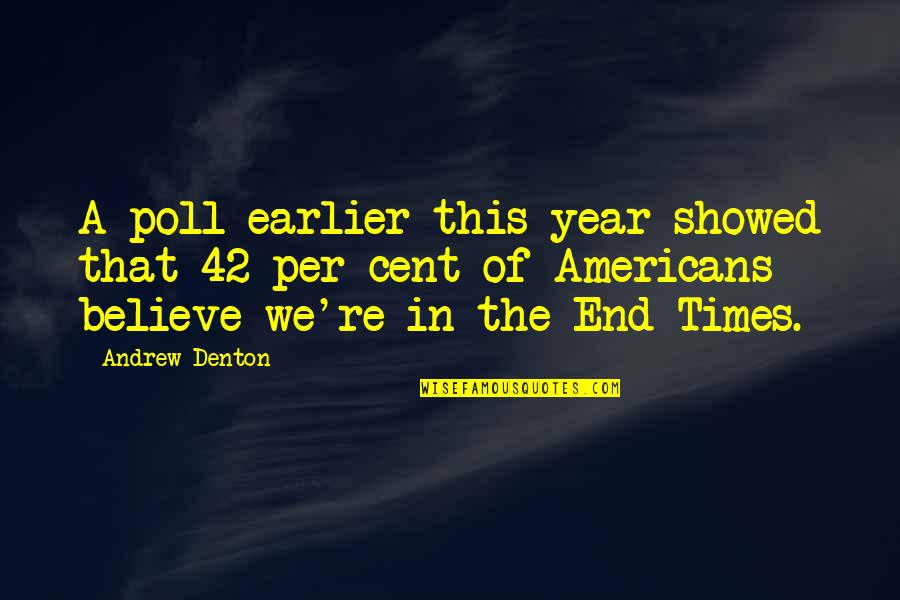 A
poll
earlier this year showed that 42 per cent of Americans believe we're in the End Times. —
Andrew Denton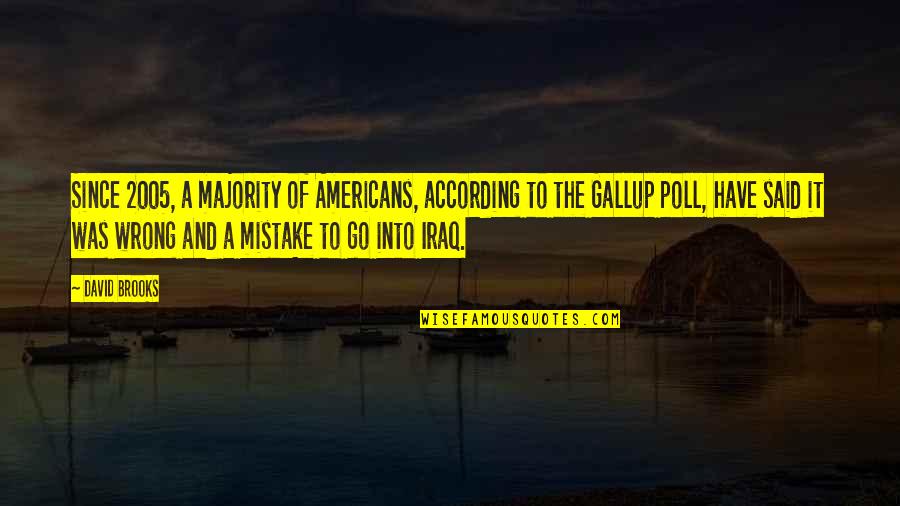 Since 2005, a majority of Americans, according to the Gallup
poll
, have said it was wrong and a mistake to go into Iraq. —
David Brooks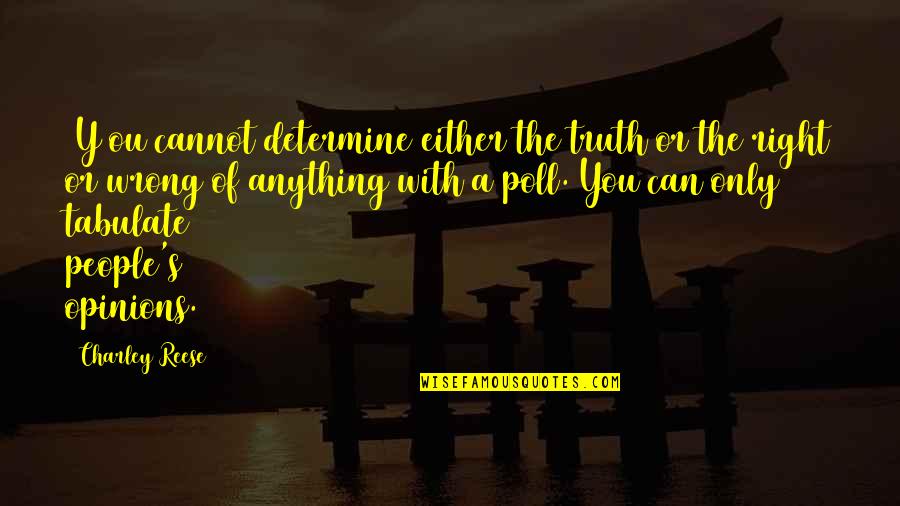 [Y]ou cannot determine either the truth or the right or wrong of anything with a
poll
. You can only tabulate people's opinions. —
Charley Reese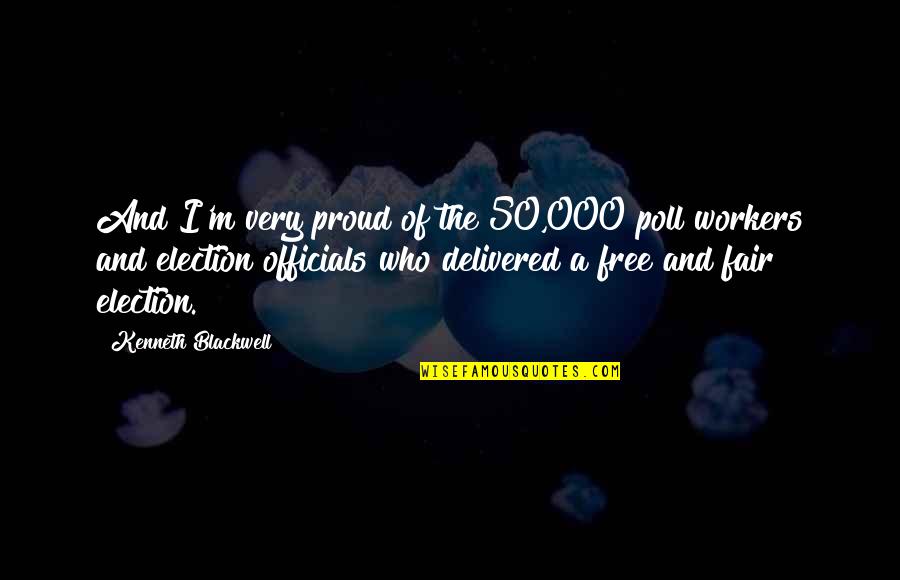 And I'm very proud of the 50,000
poll
workers and election officials who delivered a free and fair election. —
Kenneth Blackwell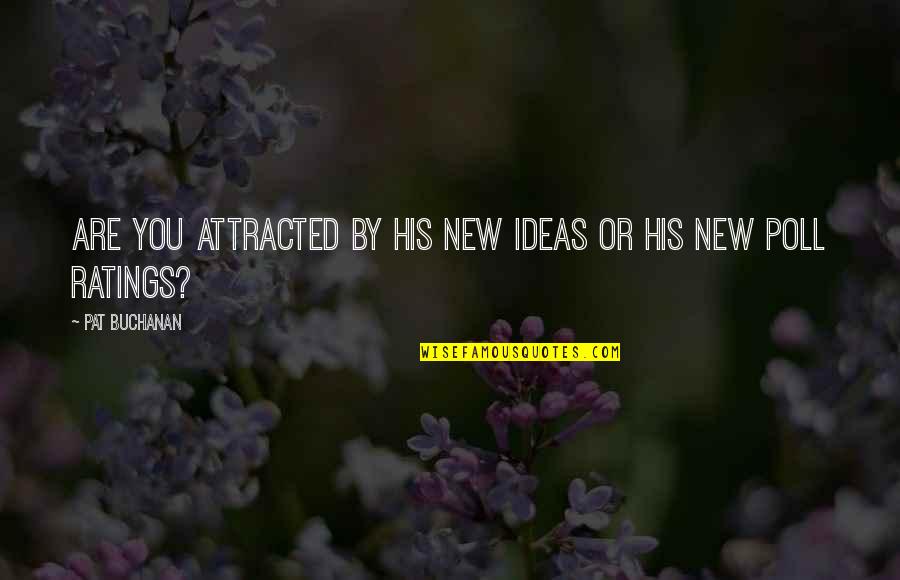 Are you attracted by his new ideas or his new
poll
ratings? —
Pat Buchanan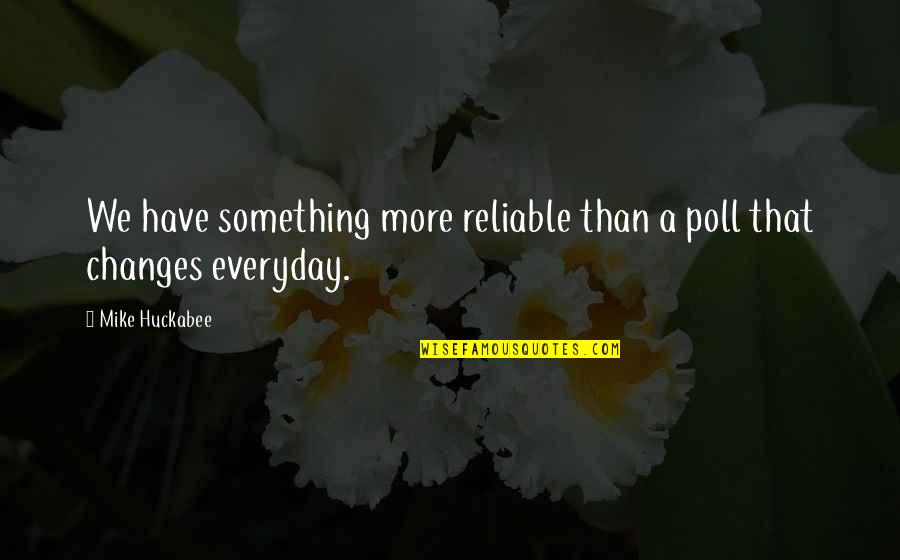 We have something more reliable than a
poll
that changes everyday. —
Mike Huckabee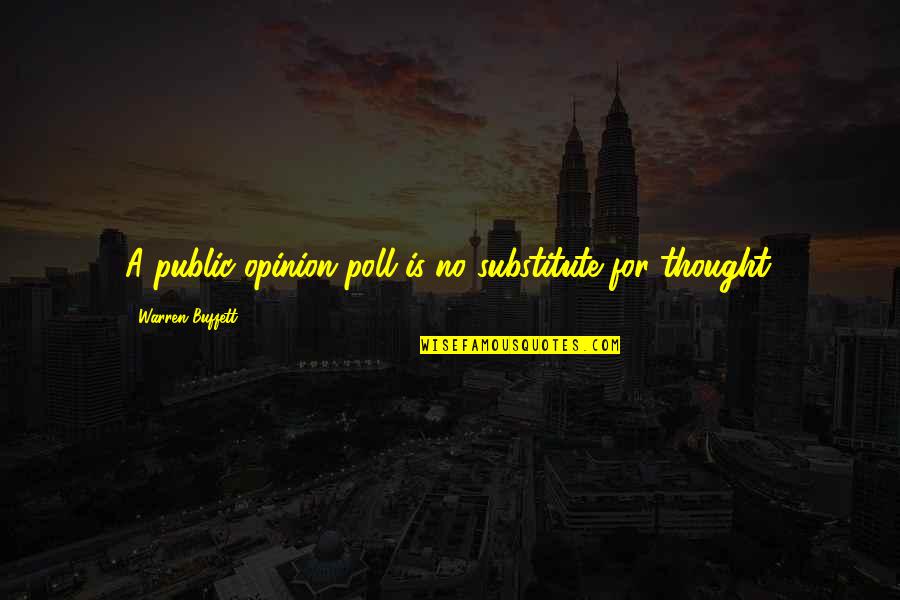 A public-opinion
poll
is no substitute for thought. —
Warren Buffett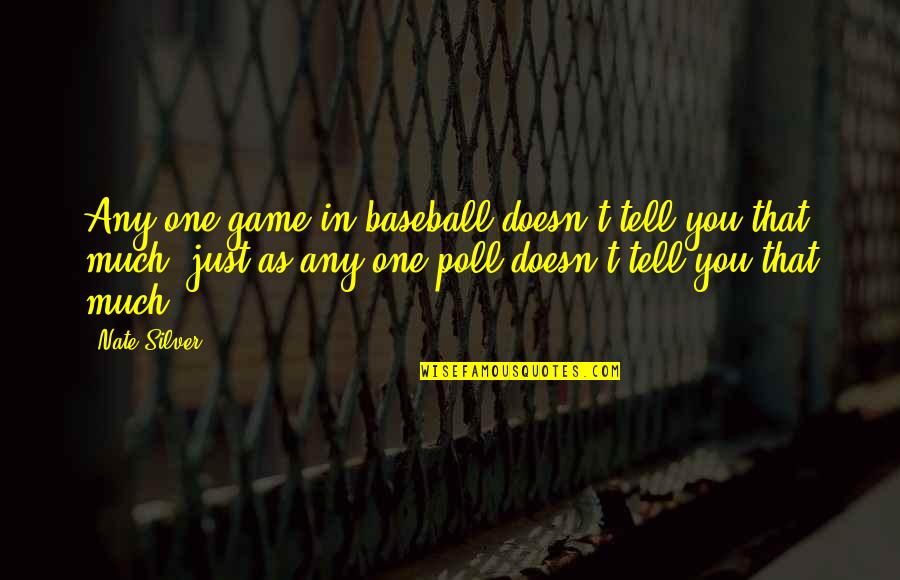 Any one game in baseball doesn't tell you that much, just as any one
poll
doesn't tell you that much. —
Nate Silver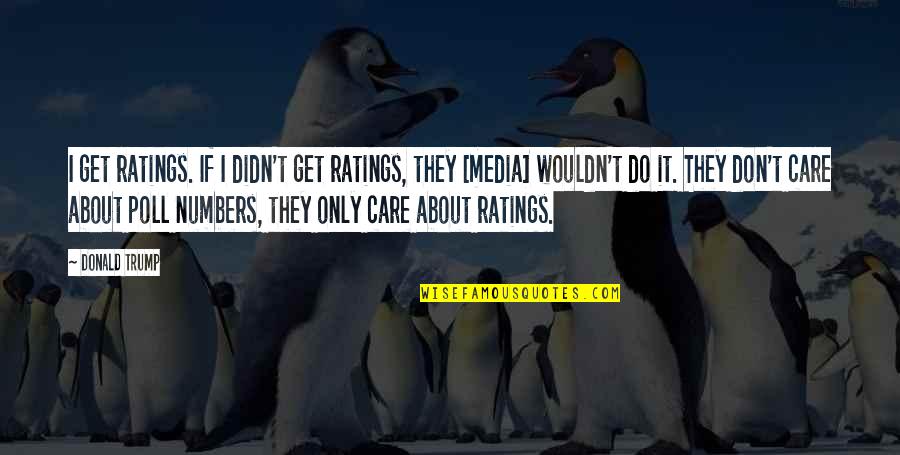 I get ratings. If I didn't get ratings, they [media] wouldn't do it. They don't care about
poll
numbers, they only care about ratings. —
Donald Trump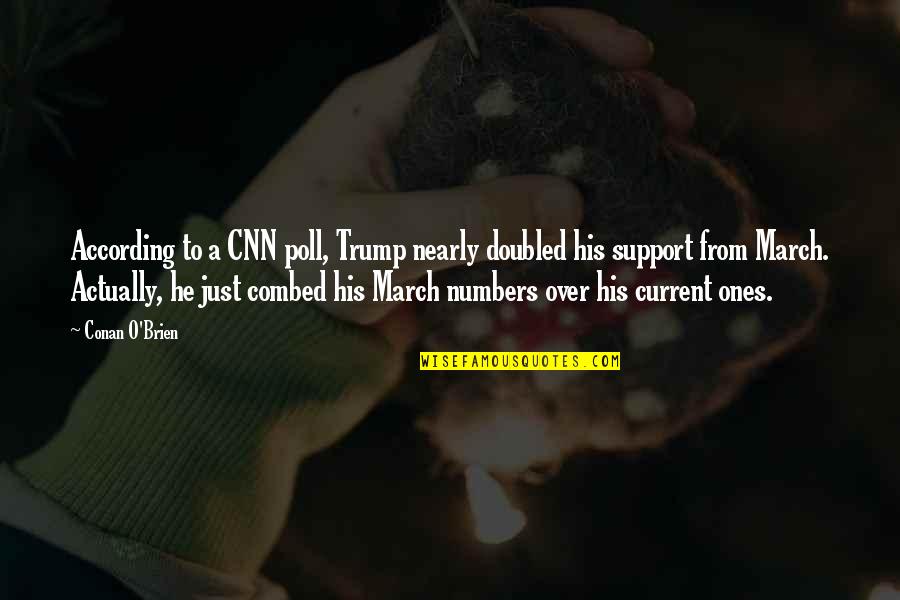 According to a CNN
poll
, Trump nearly doubled his support from March. Actually, he just combed his March numbers over his current ones. —
Conan O'Brien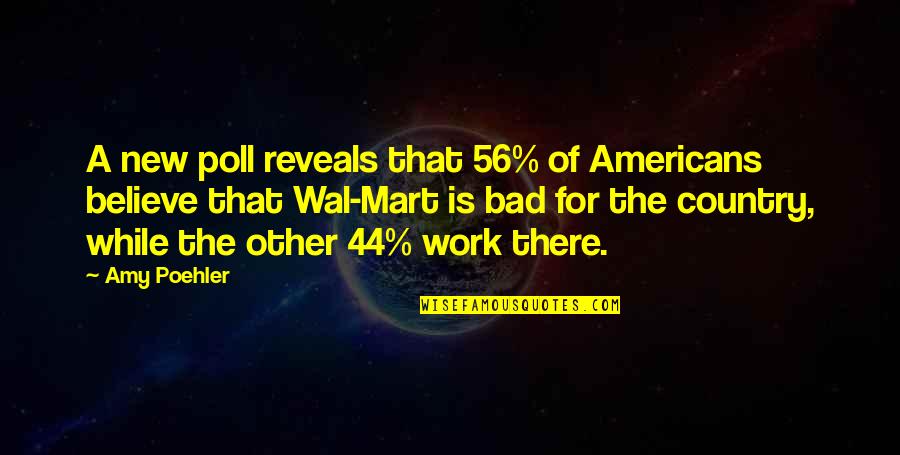 A new
poll
reveals that 56% of Americans believe that Wal-Mart is bad for the country, while the other 44% work there. —
Amy Poehler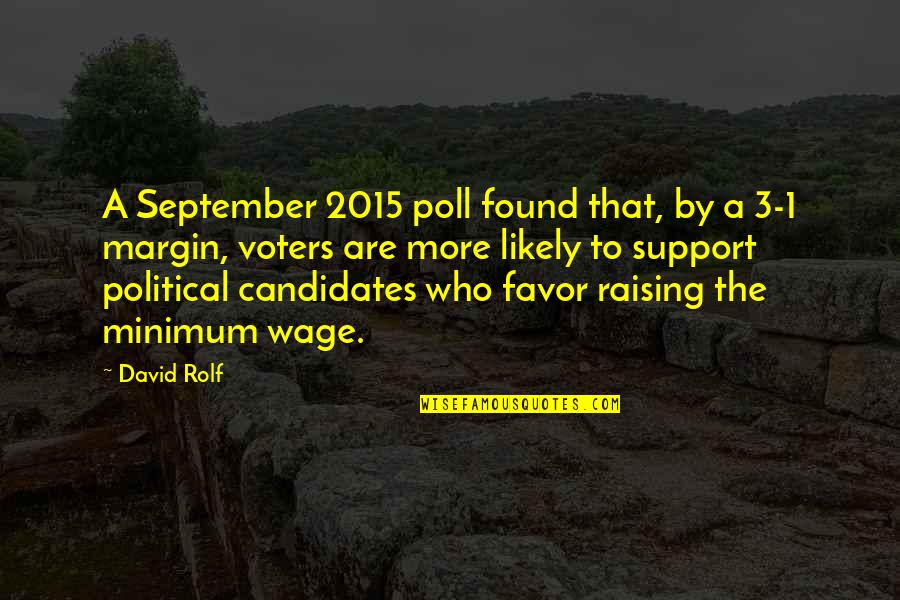 A September 2015
poll
found that, by a 3-1 margin, voters are more likely to support political candidates who favor raising the minimum wage. —
David Rolf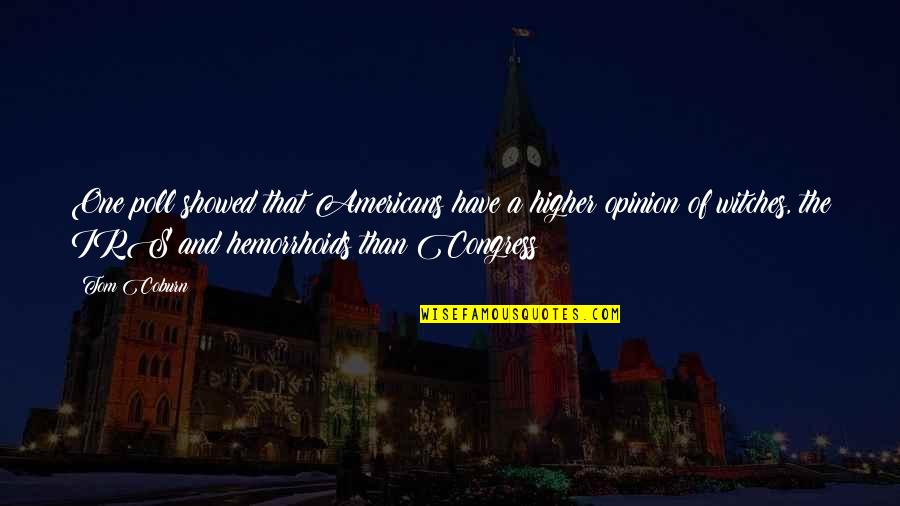 One
poll
showed that Americans have a higher opinion of witches, the IRS and hemorrhoids than Congress —
Tom Coburn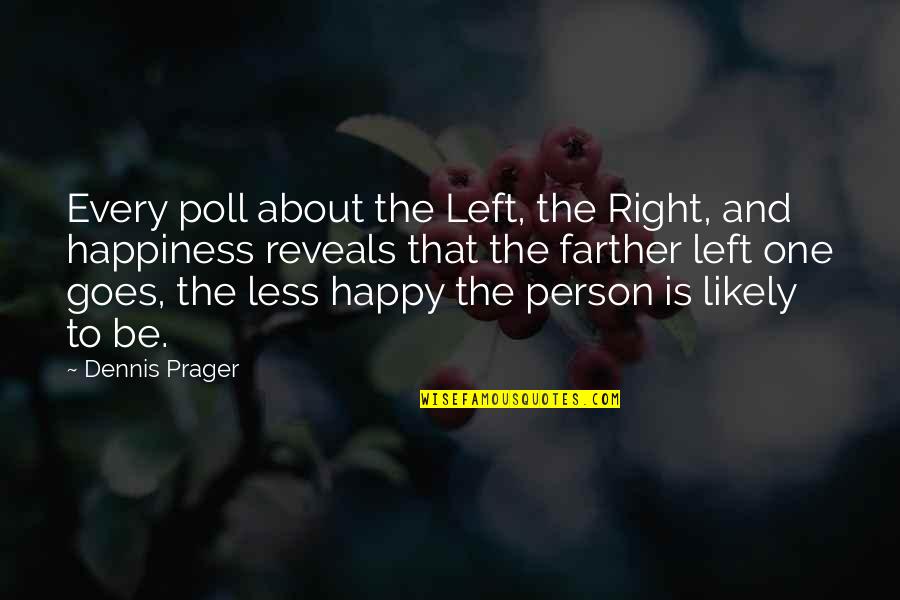 Every
poll
about the Left, the Right, and happiness reveals that the farther left one goes, the less happy the person is likely to be. —
Dennis Prager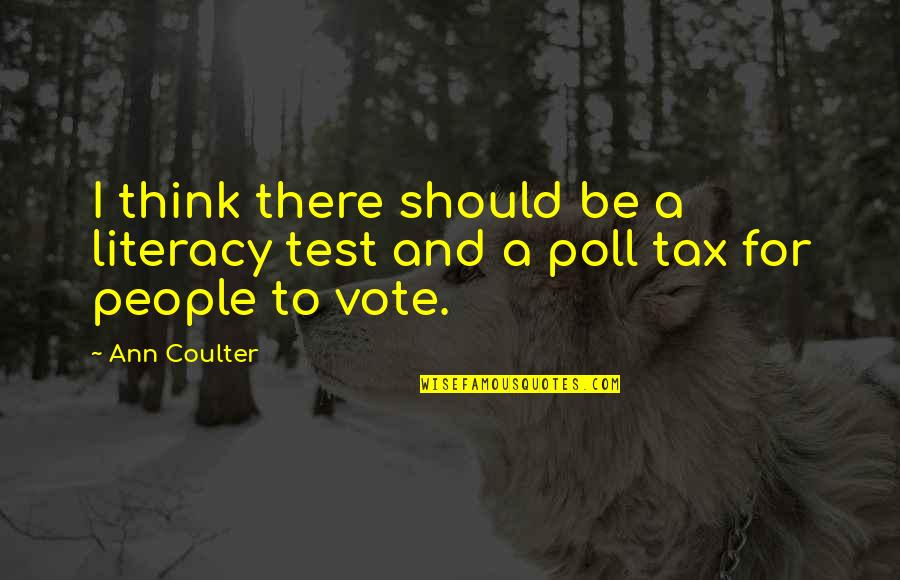 I think there should be a literacy test and a
poll
tax for people to vote. —
Ann Coulter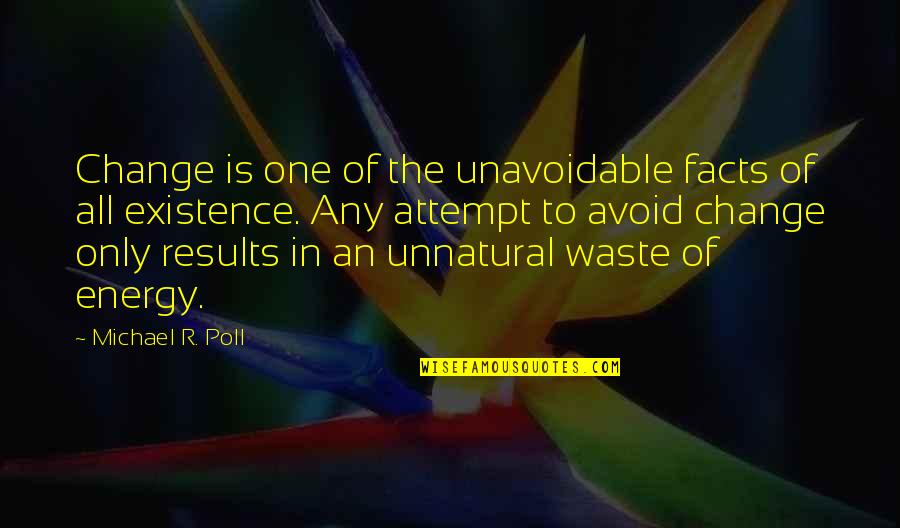 Change is one of the unavoidable facts of all existence. Any attempt to avoid change only results in an unnatural waste of energy. —
Michael R. Poll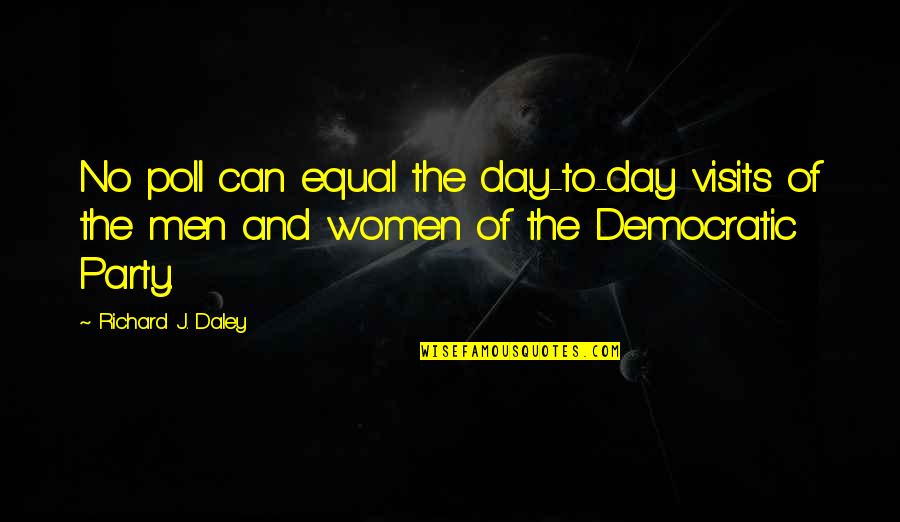 No
poll
can equal the day-to-day visits of the men and women of the Democratic Party. —
Richard J. Daley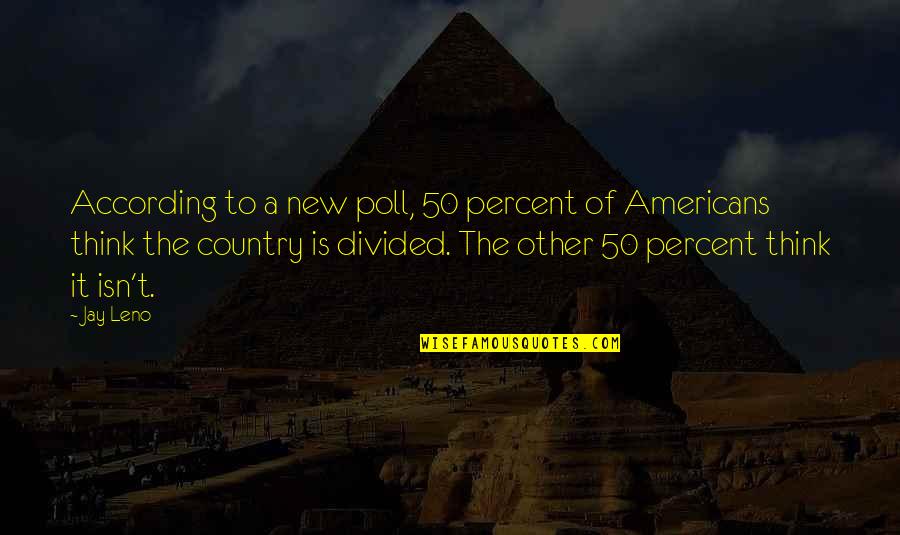 According to a new
poll
, 50 percent of Americans think the country is divided. The other 50 percent think it isn't. —
Jay Leno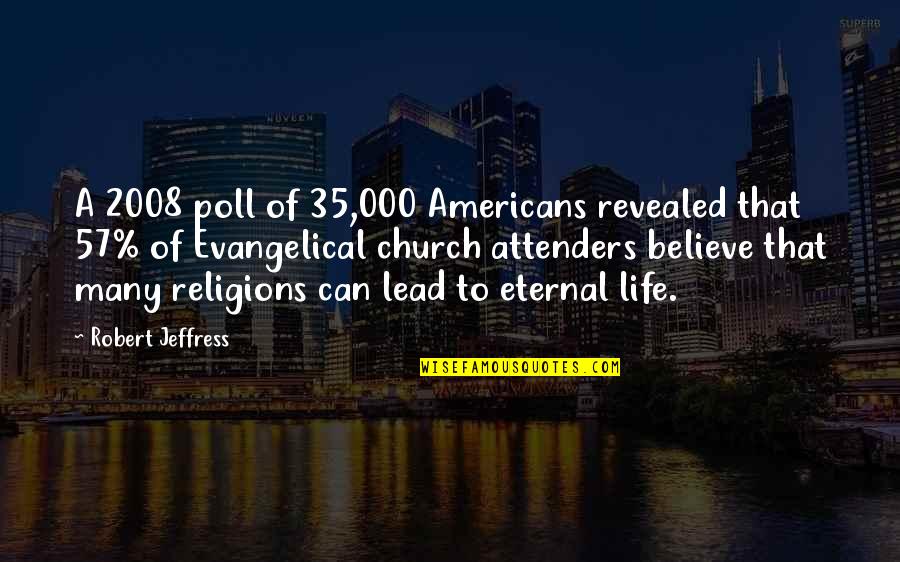 A 2008
poll
of 35,000 Americans revealed that 57% of Evangelical church attenders believe that many religions can lead to eternal life. —
Robert Jeffress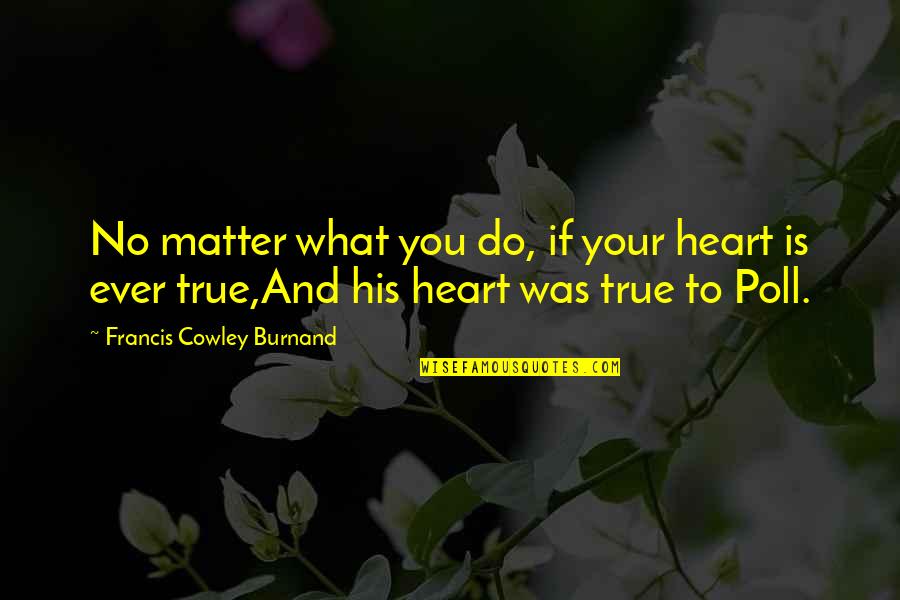 No matter what you do, if your heart is ever true,
And his heart was true to
Poll
. —
Francis Cowley Burnand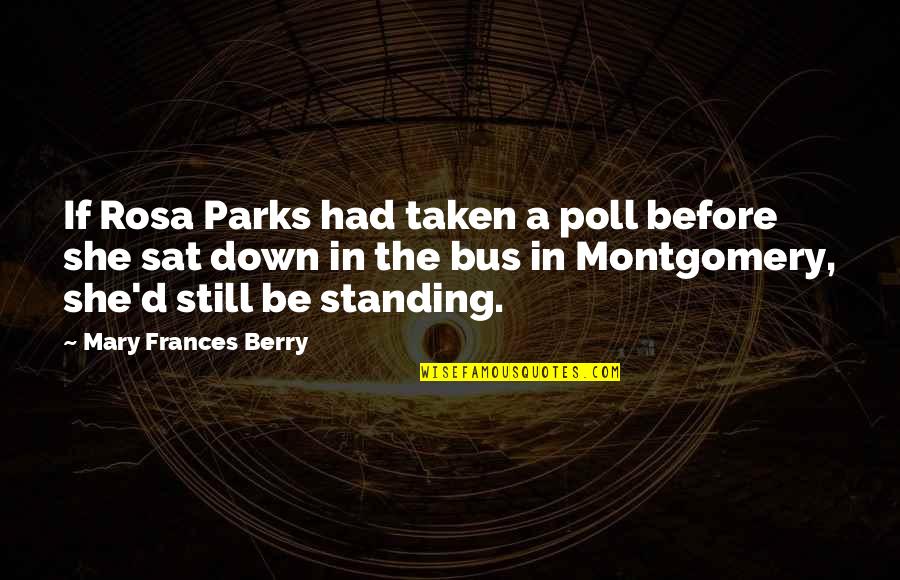 If Rosa Parks had taken a
poll
before she sat down in the bus in Montgomery, she'd still be standing. —
Mary Frances Berry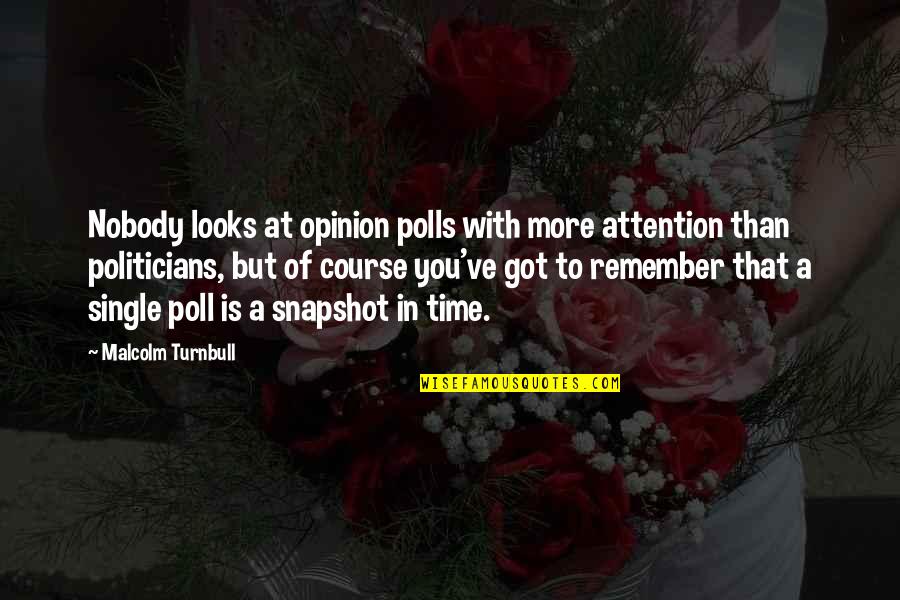 Nobody looks at opinion
poll
s with more attention than politicians, but of course you've got to remember that a single
poll
is a snapshot in time. —
Malcolm Turnbull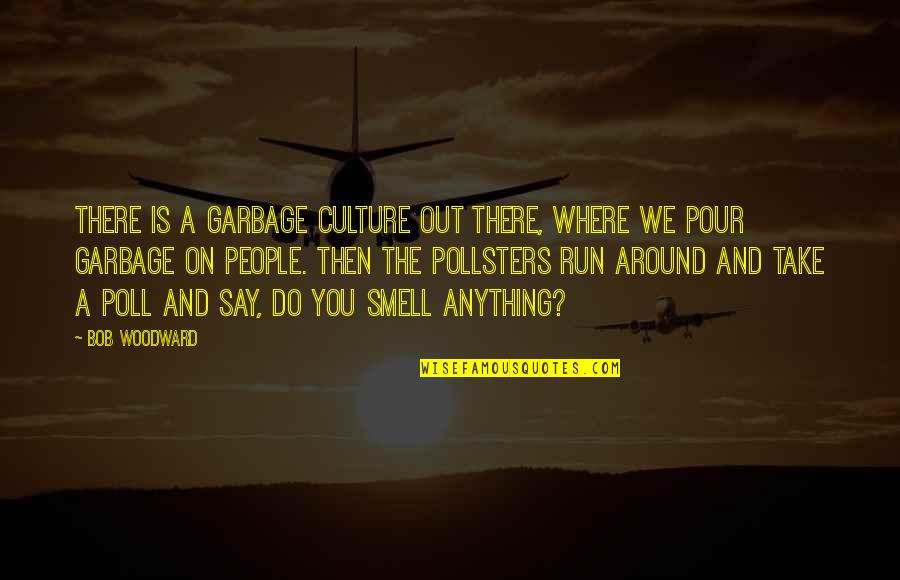 There is a garbage culture out there, where we pour garbage on people. Then the
poll
sters run around and take a
poll
and say, do you smell anything? —
Bob Woodward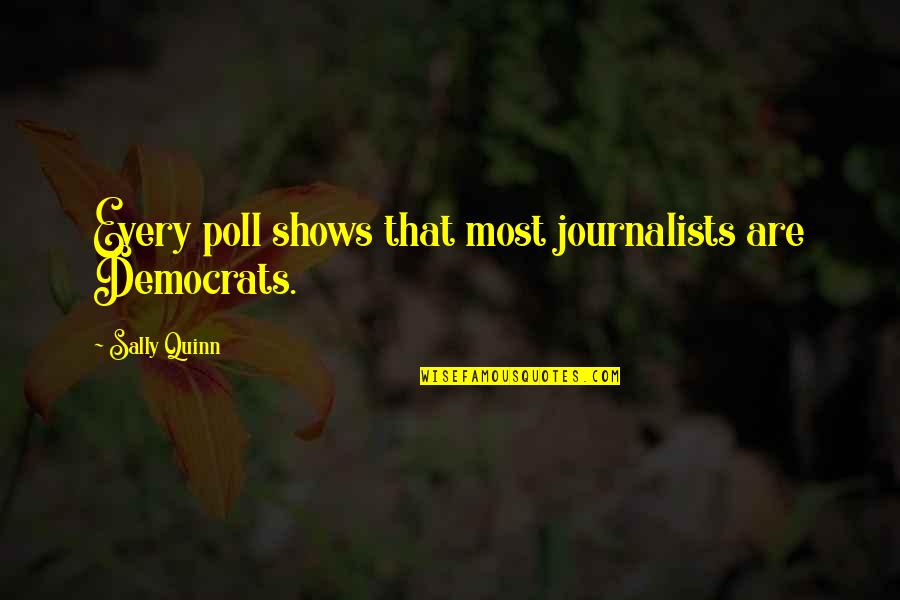 Every
poll
shows that most journalists are Democrats. —
Sally Quinn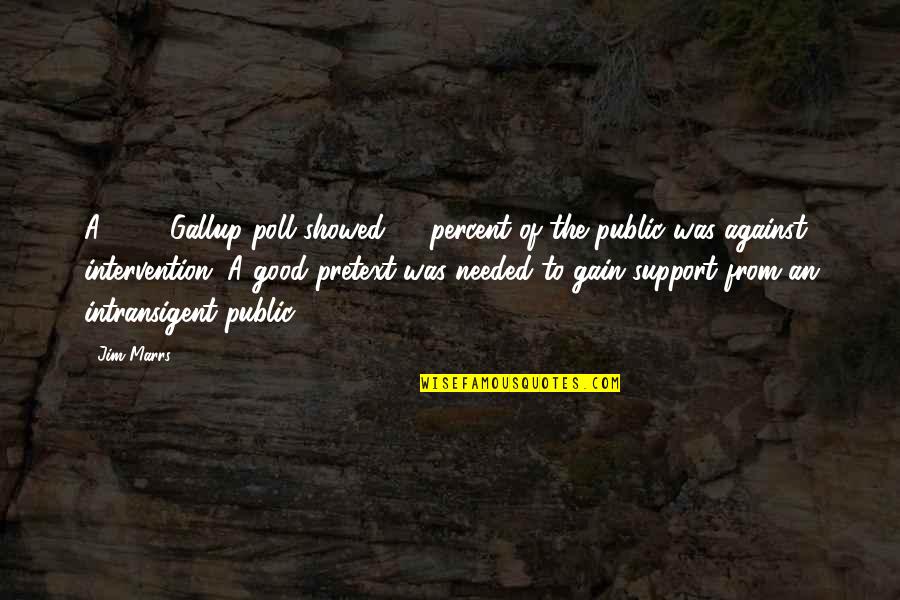 A 1940 Gallup
poll
showed 83 percent of the public was against intervention. A good pretext was needed to gain support from an intransigent public. —
Jim Marrs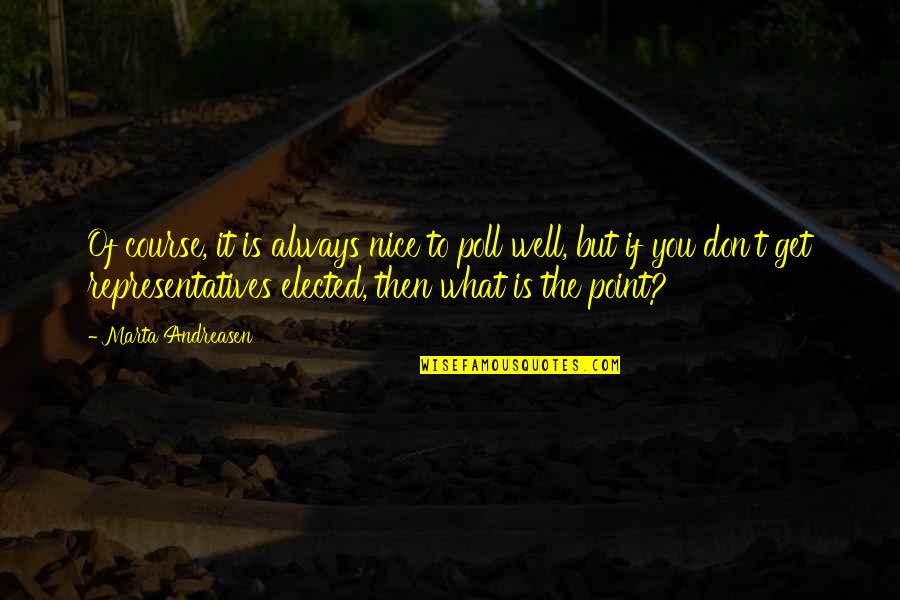 Of course, it is always nice to
poll
well, but if you don't get representatives elected, then what is the point? —
Marta Andreasen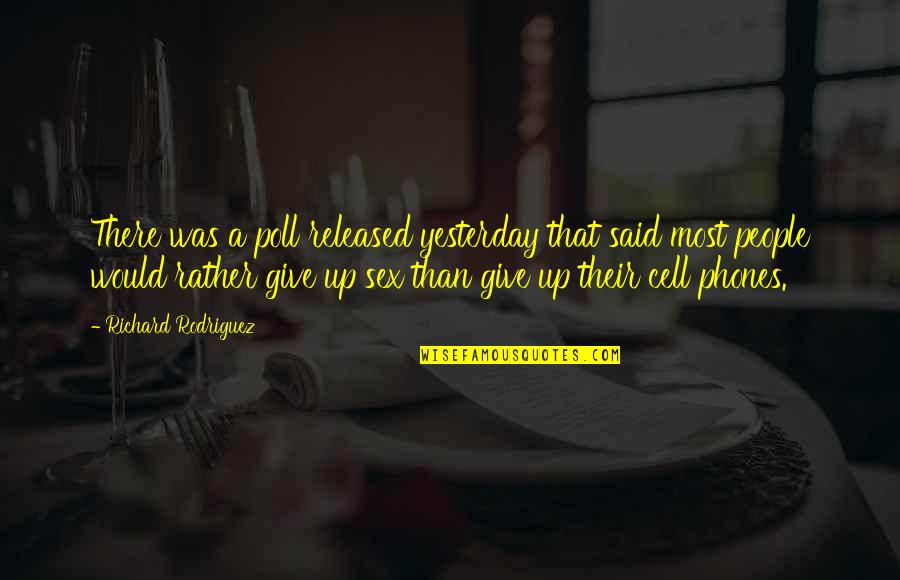 There was a
poll
released yesterday that said most people would rather give up sex than give up their cell phones. —
Richard Rodriguez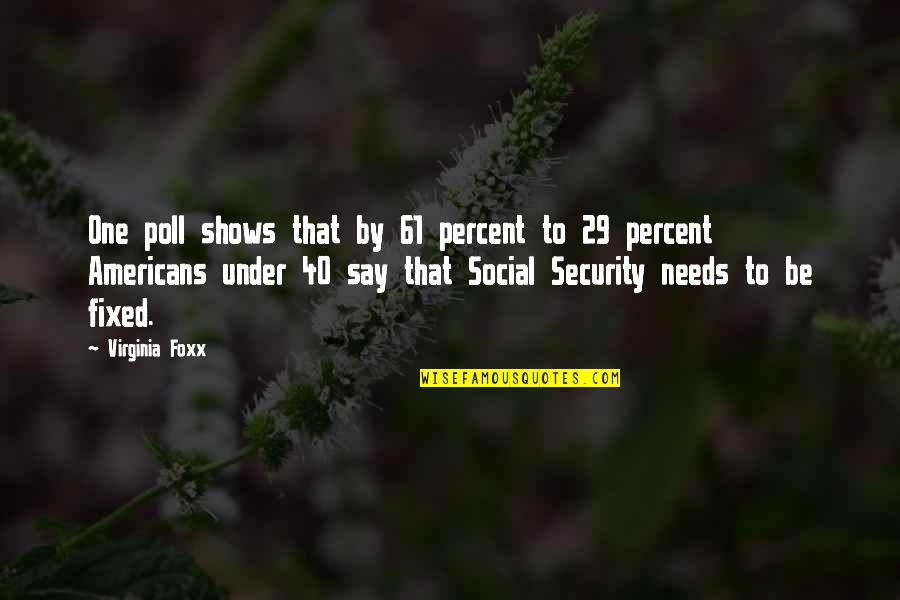 One
poll
shows that by 61 percent to 29 percent Americans under 40 say that Social Security needs to be fixed. —
Virginia Foxx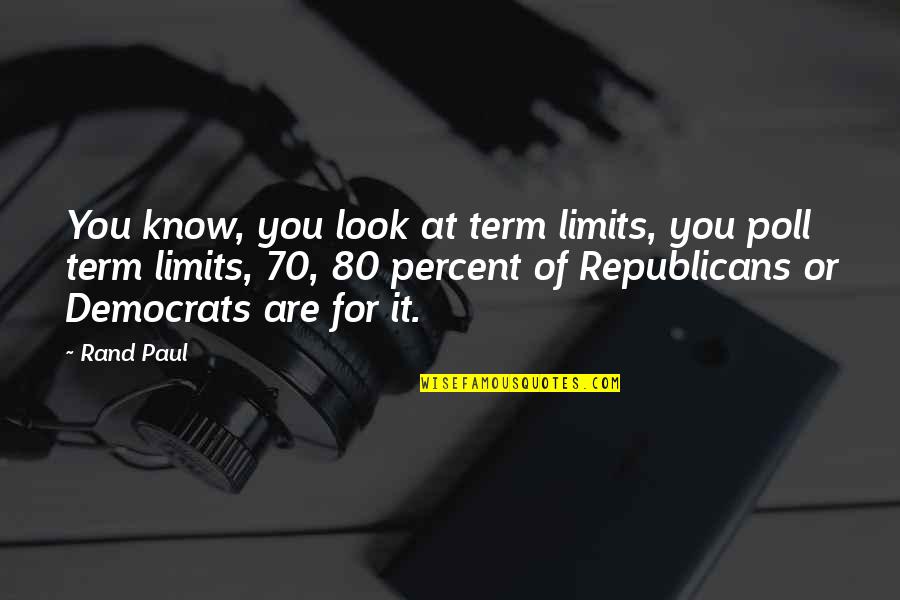 You know, you look at term limits, you
poll
term limits, 70, 80 percent of Republicans or Democrats are for it. —
Rand Paul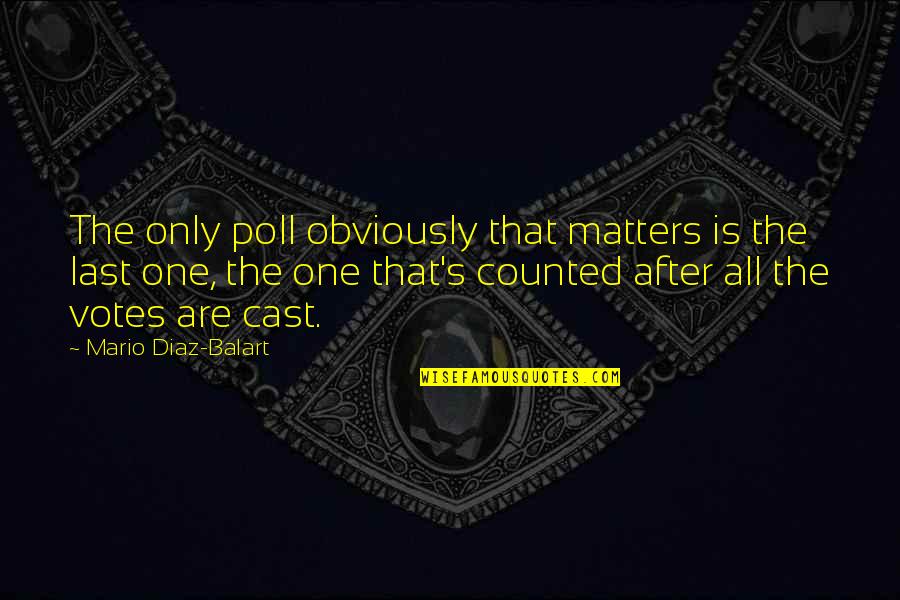 The only
poll
obviously that matters is the last one, the one that's counted after all the votes are cast. —
Mario Diaz-Balart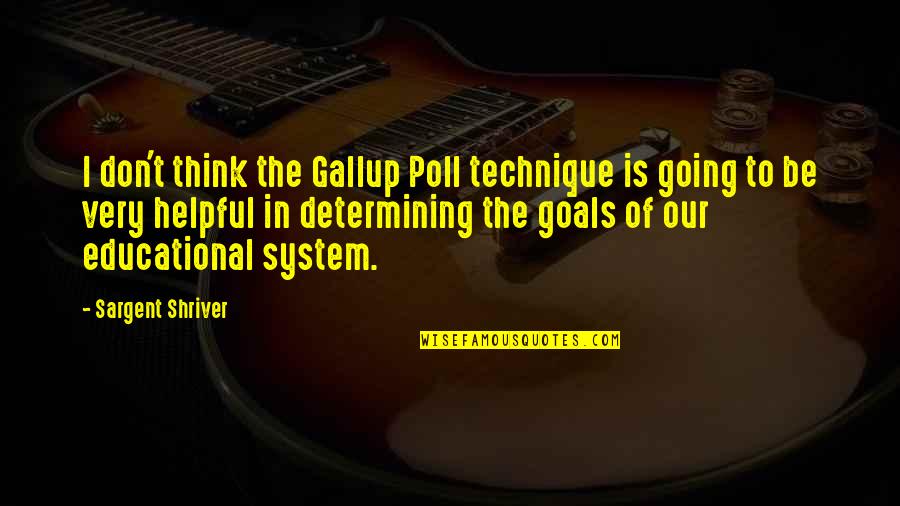 I don't think the Gallup
Poll
technique is going to be very helpful in determining the goals of our educational system. —
Sargent Shriver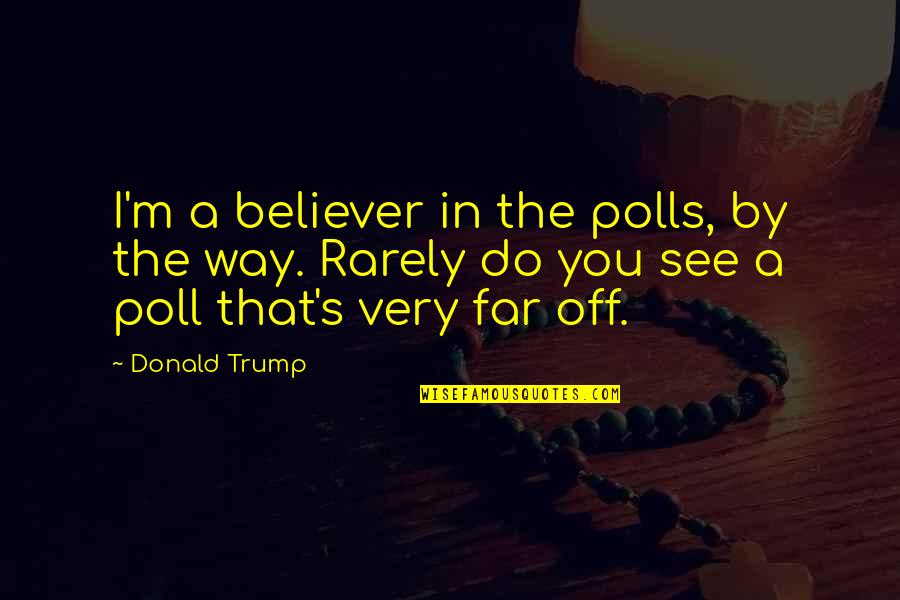 I'm a believer in the
poll
s, by the way. Rarely do you see a
poll
that's very far off. —
Donald Trump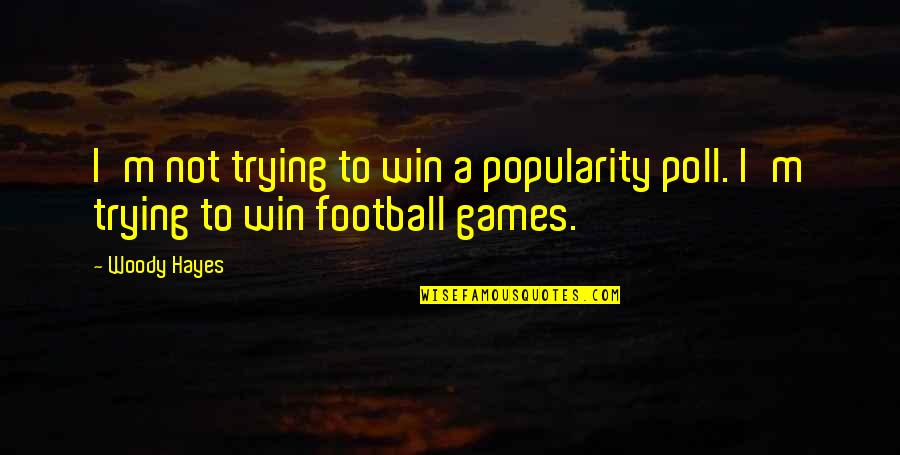 I'm not trying to win a popularity
poll
. I'm trying to win football games. —
Woody Hayes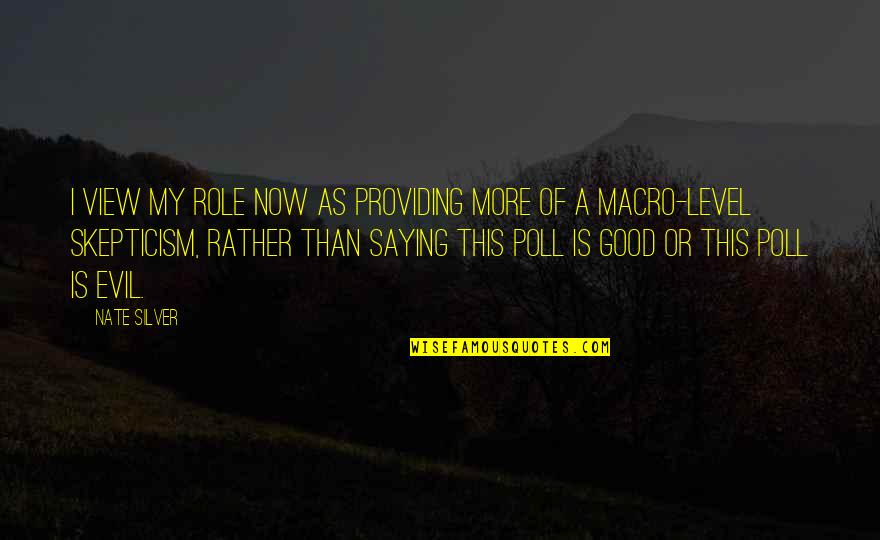 I view my role now as providing more of a macro-level skepticism, rather than saying this
poll
is good or this
poll
is evil. —
Nate Silver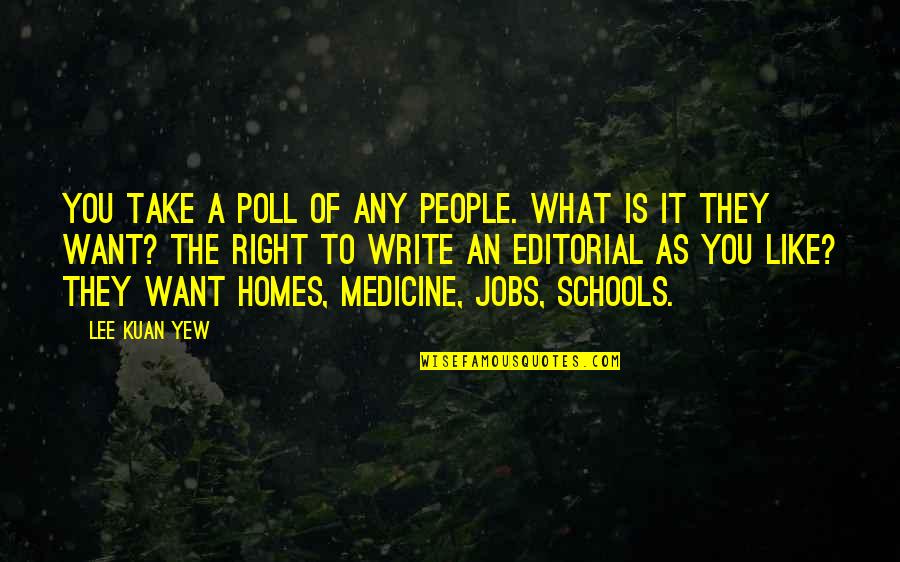 You take a
poll
of any people. What is it they want? The right to write an editorial as you like? They want homes, medicine, jobs, schools. —
Lee Kuan Yew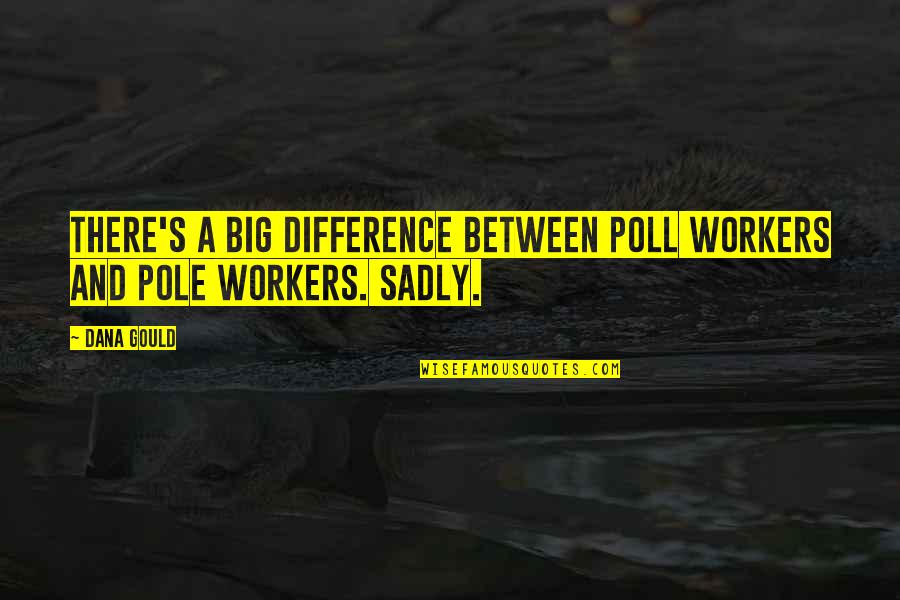 There's a big difference between
poll
workers and pole workers. Sadly. —
Dana Gould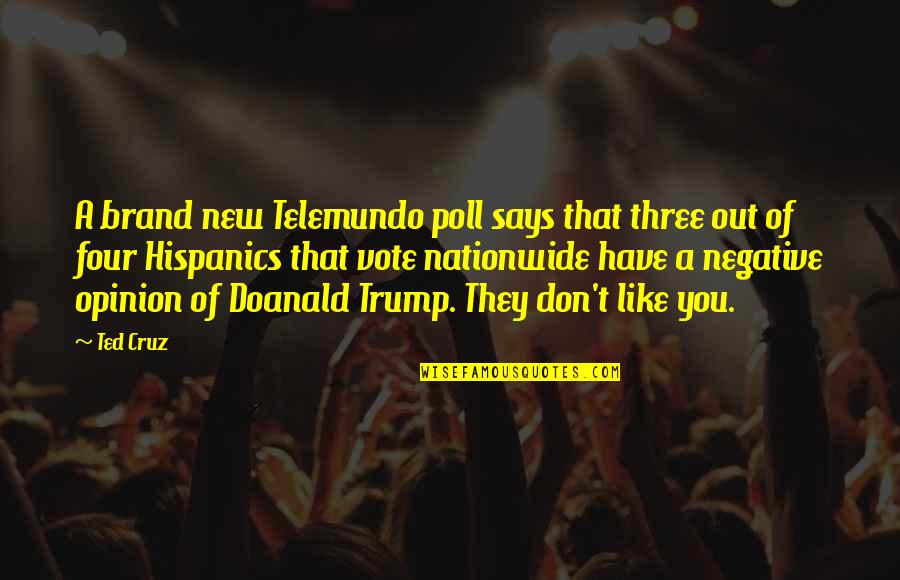 A brand new Telemundo
poll
says that three out of four Hispanics that vote nationwide have a negative opinion of Doanald Trump. They don't like you. —
Ted Cruz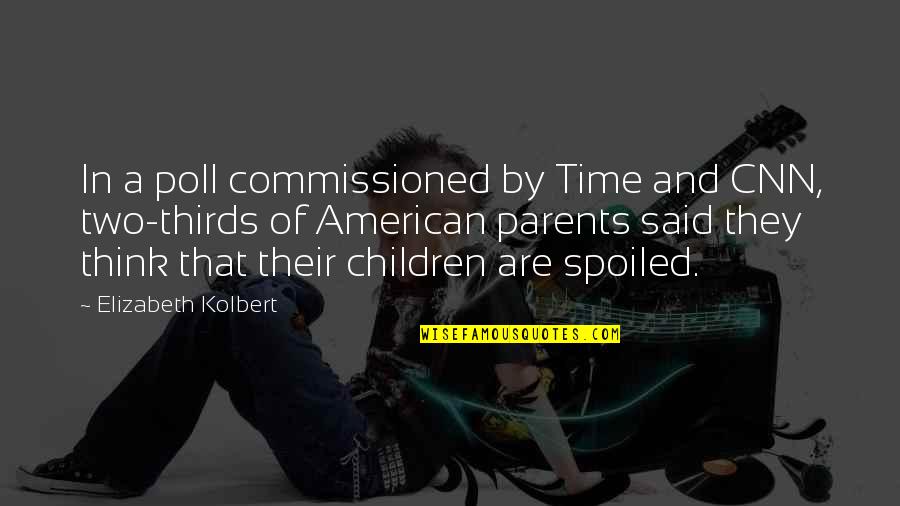 In a
poll
commissioned by Time and CNN, two-thirds of American parents said they think that their children are spoiled. —
Elizabeth Kolbert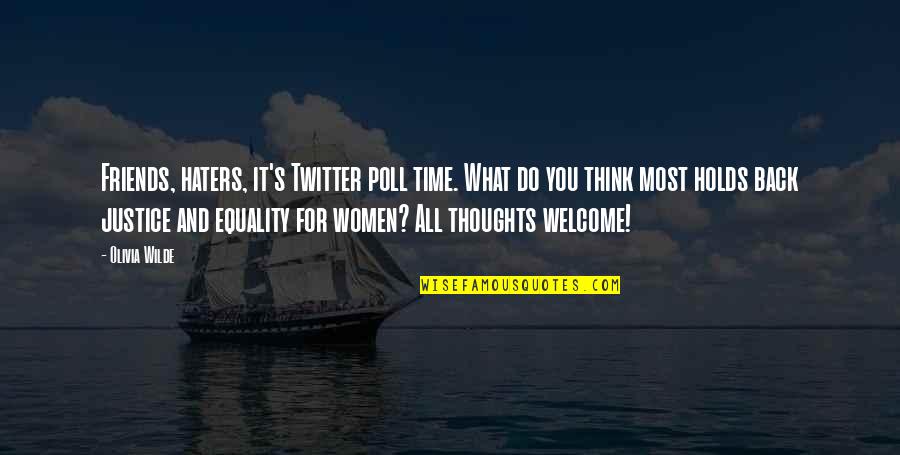 Friends, haters, it's Twitter
poll
time. What do you think most holds back justice and equality for women? All thoughts welcome! —
Olivia Wilde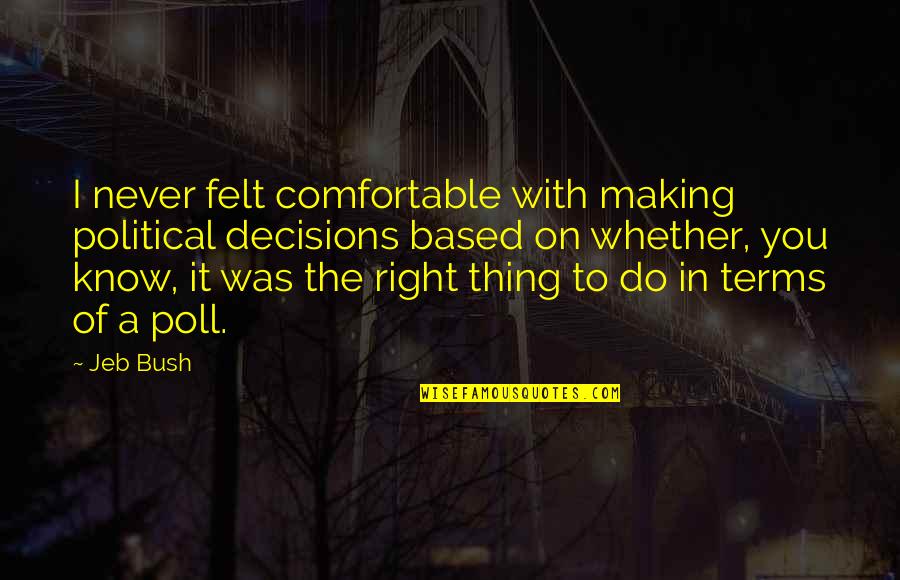 I never felt comfortable with making political decisions based on whether, you know, it was the right thing to do in terms of a
poll
. —
Jeb Bush