Places Of Peace Quotes
Collection of top 24 famous quotes about Places Of Peace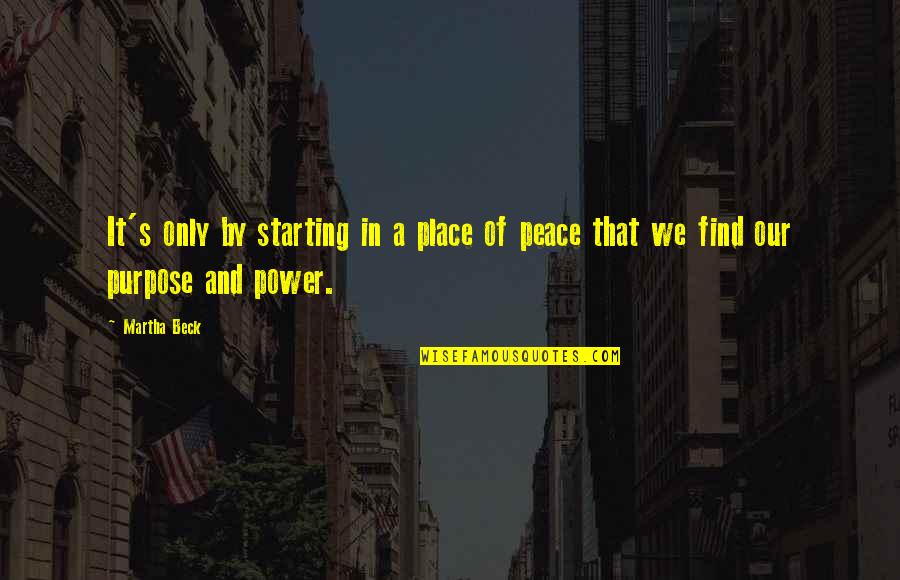 It's only by starting in a place of peace that we find our purpose and power.
—
Martha Beck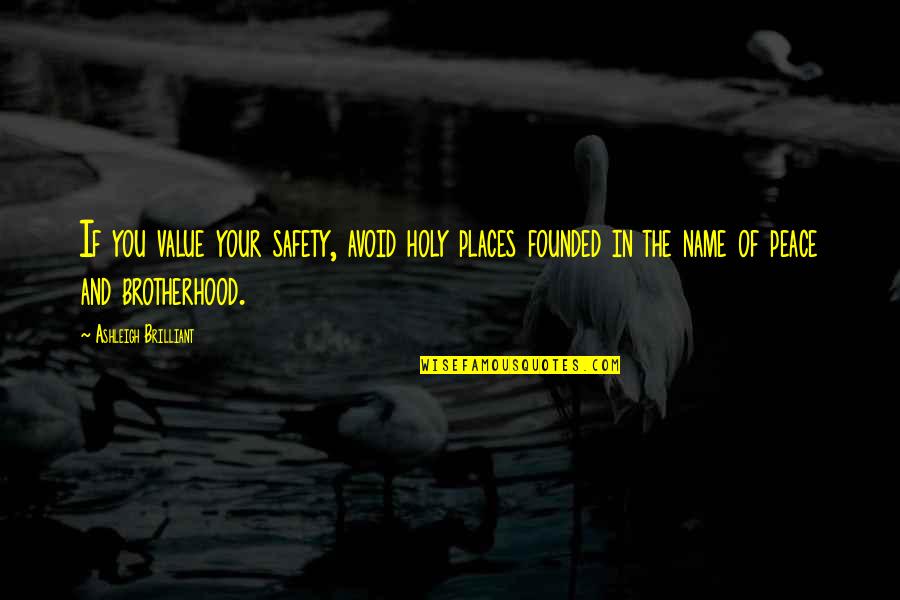 If you value your safety, avoid holy places founded in the name of peace and brotherhood.
—
Ashleigh Brilliant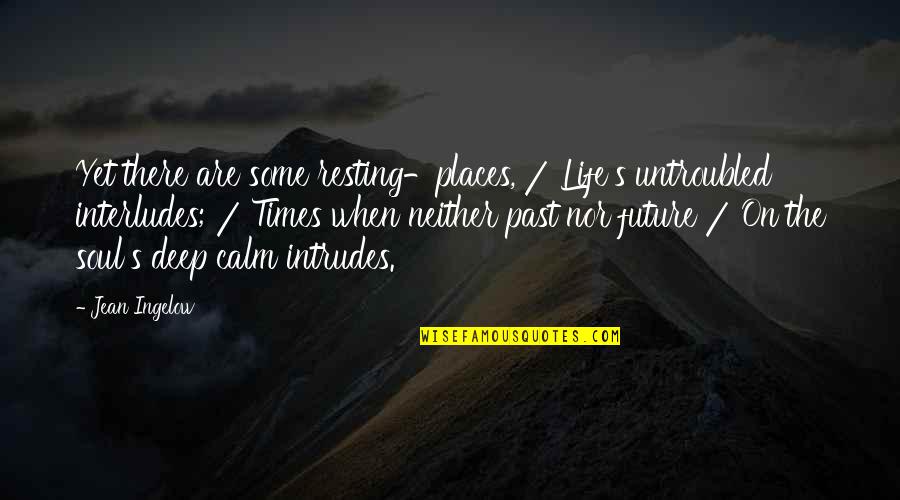 Yet there are some resting-places, / Life's untroubled interludes; / Times when neither past nor future / On the soul's deep calm intrudes.
—
Jean Ingelow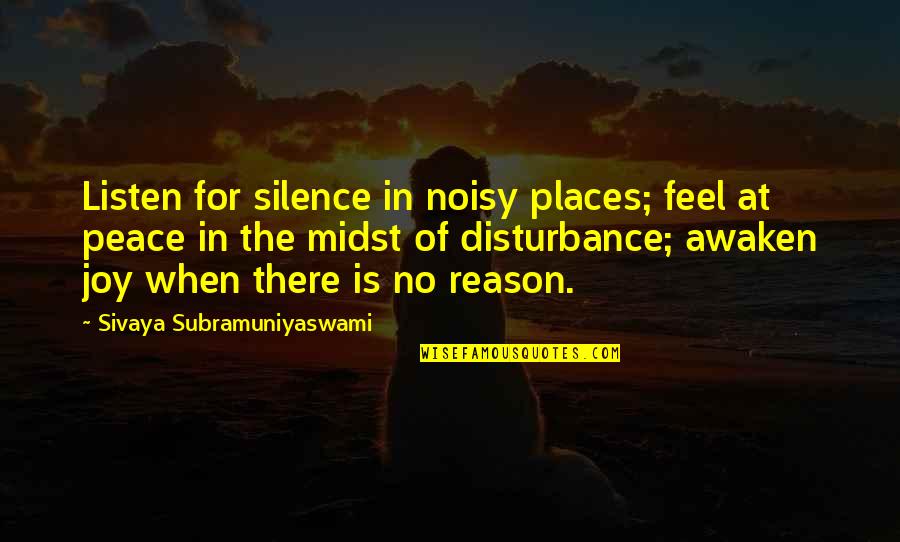 Listen for silence in noisy places; feel at peace in the midst of disturbance; awaken joy when there is no reason.
—
Sivaya Subramuniyaswami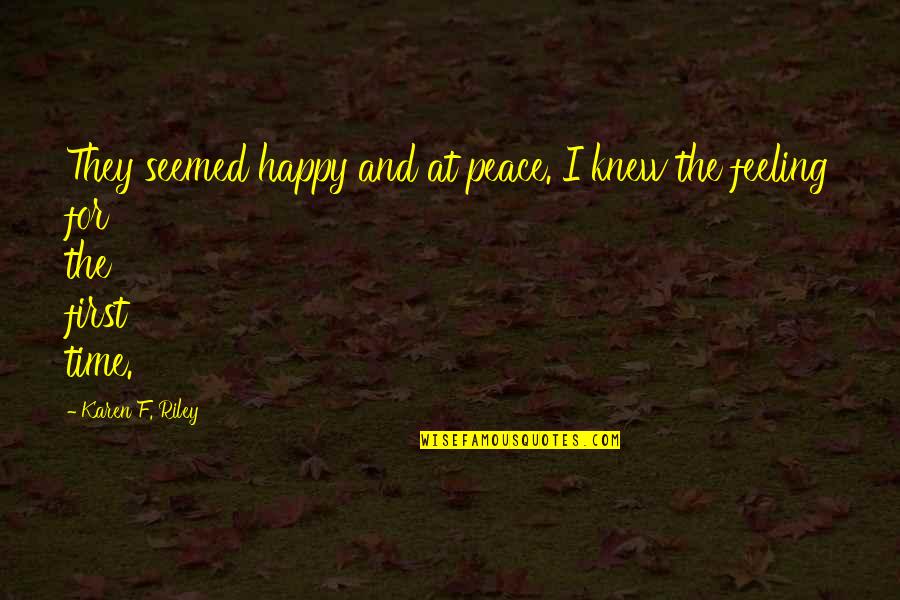 They seemed happy and at peace. I knew the feeling for the first time.
—
Karen F. Riley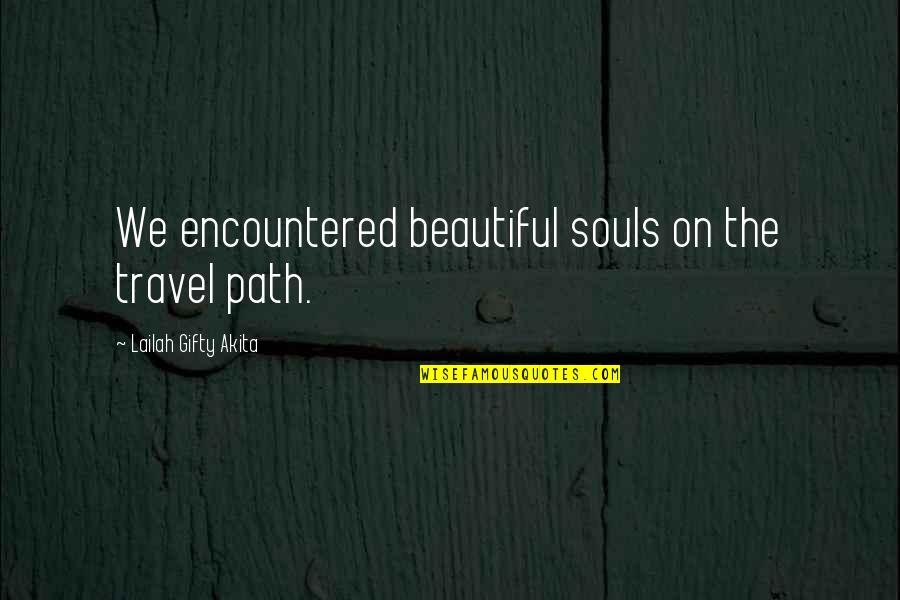 We encountered beautiful souls on the travel path.
—
Lailah Gifty Akita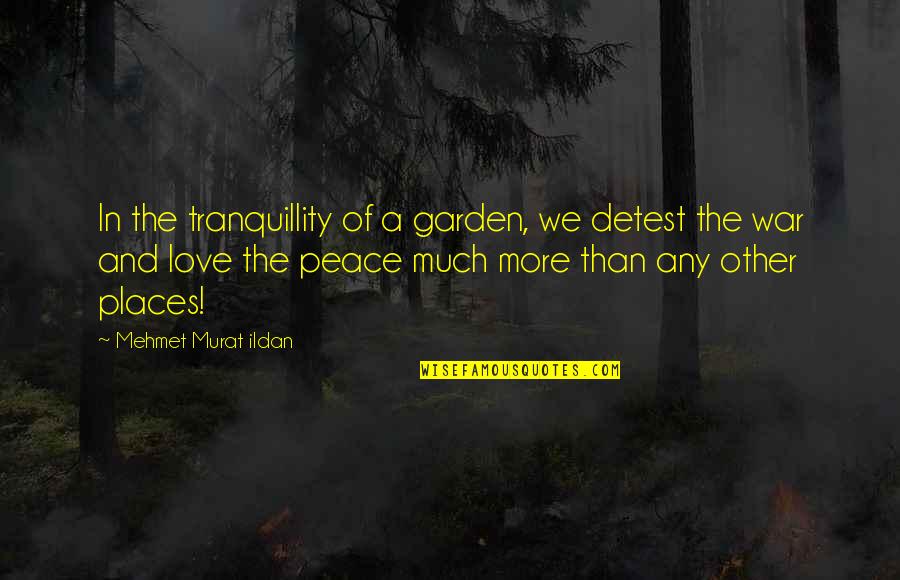 In the tranquillity of a garden, we detest the war and love the peace much more than any other places! —
Mehmet Murat Ildan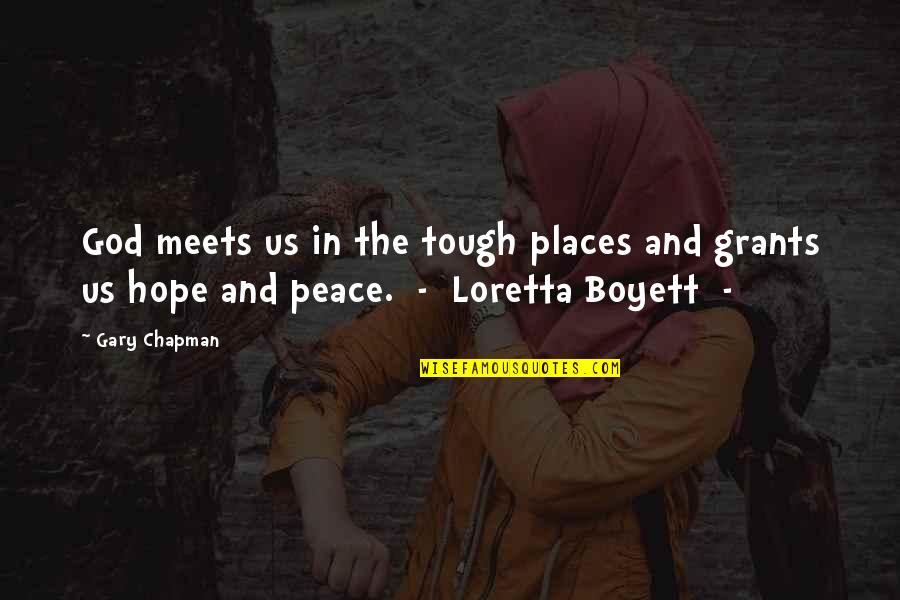 God meets us in the tough places and grants us hope and peace. - Loretta Boyett - —
Gary Chapman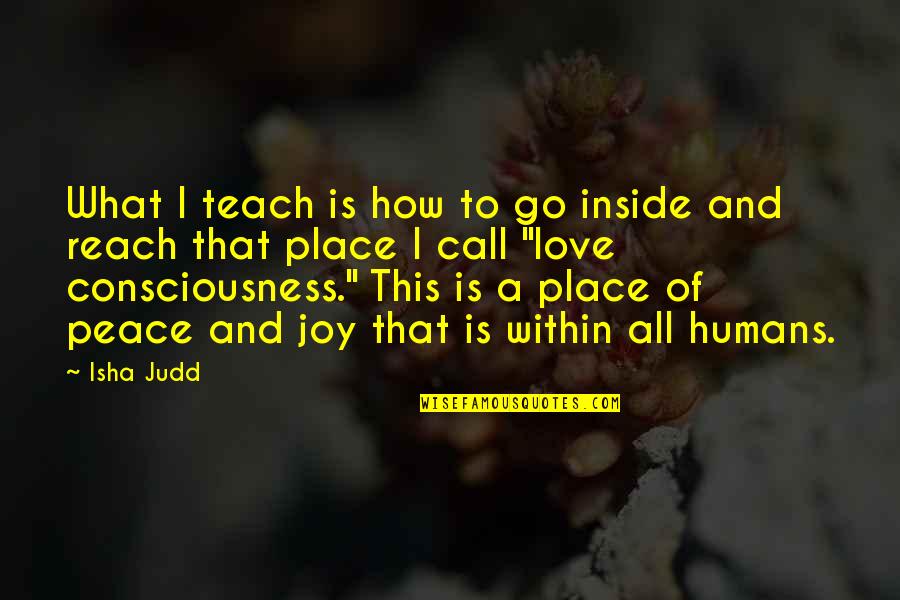 What I teach is how to go inside and reach that place I call "love consciousness." This is a place of peace and joy that is within all humans. —
Isha Judd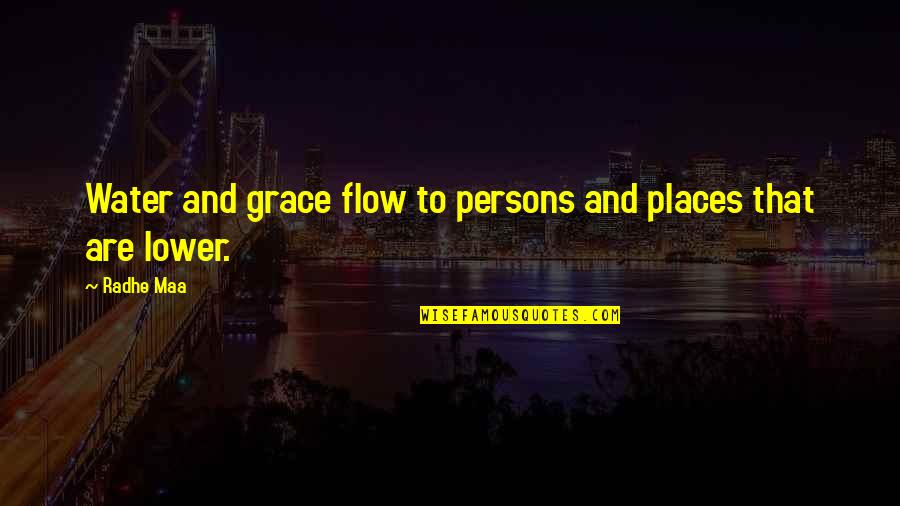 Water and grace flow to persons and places that are lower. —
Radhe Maa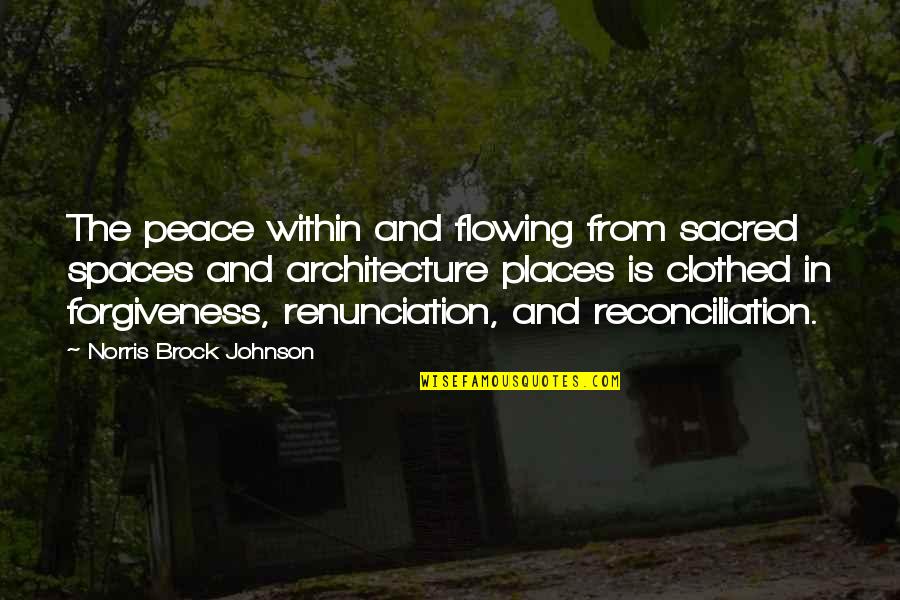 The peace within and flowing from sacred spaces and architecture places is clothed in forgiveness, renunciation, and reconciliation. —
Norris Brock Johnson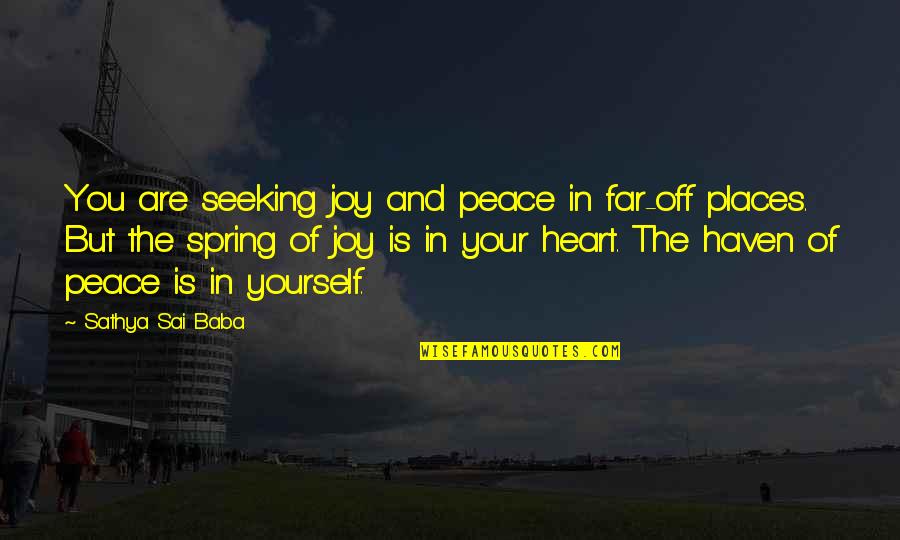 You are seeking joy and peace in far-off places. But the spring of joy is in your heart. The haven of peace is in yourself. —
Sathya Sai Baba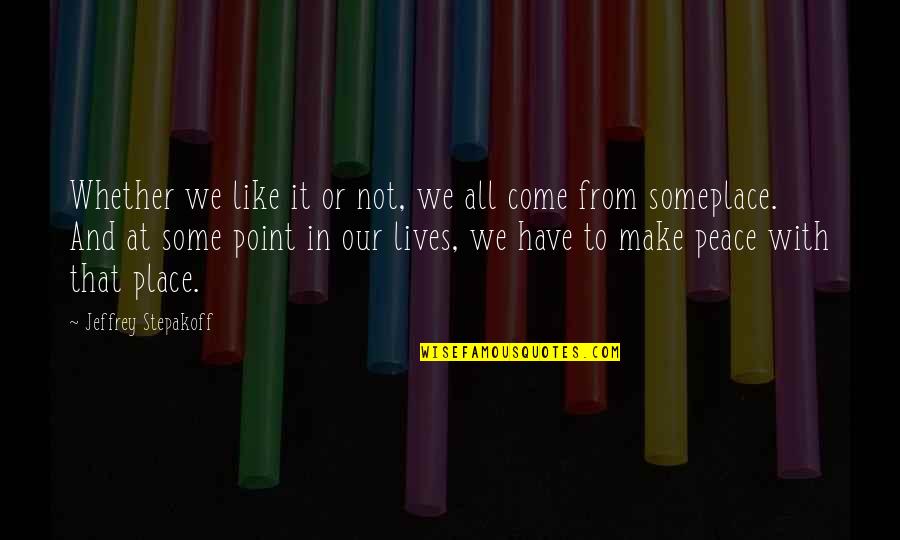 Whether we like it or not, we all come from someplace. And at some point in our lives, we have to make peace with that place. —
Jeffrey Stepakoff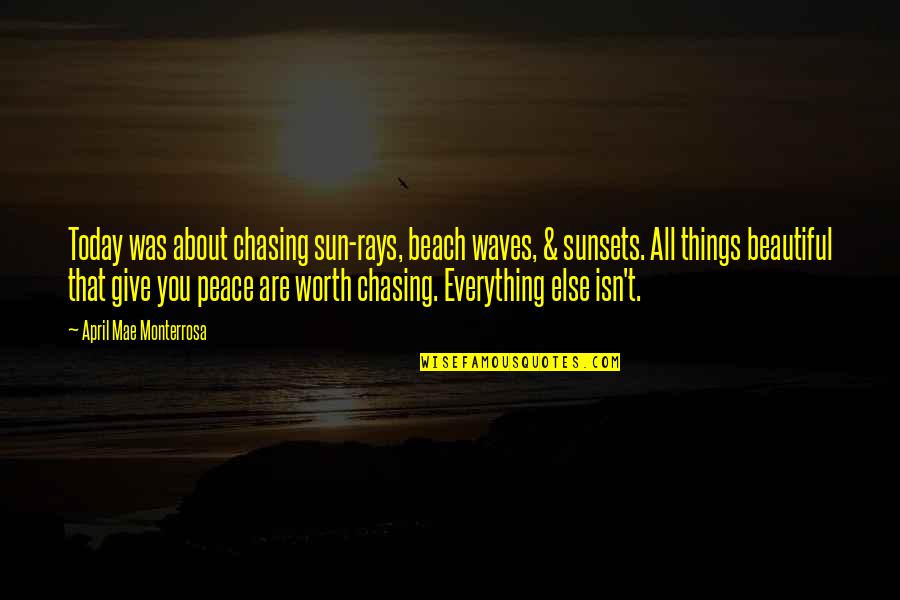 Today was about chasing sun-rays, beach waves, & sunsets. All things beautiful that give you peace are worth chasing. Everything else isn't. —
April Mae Monterrosa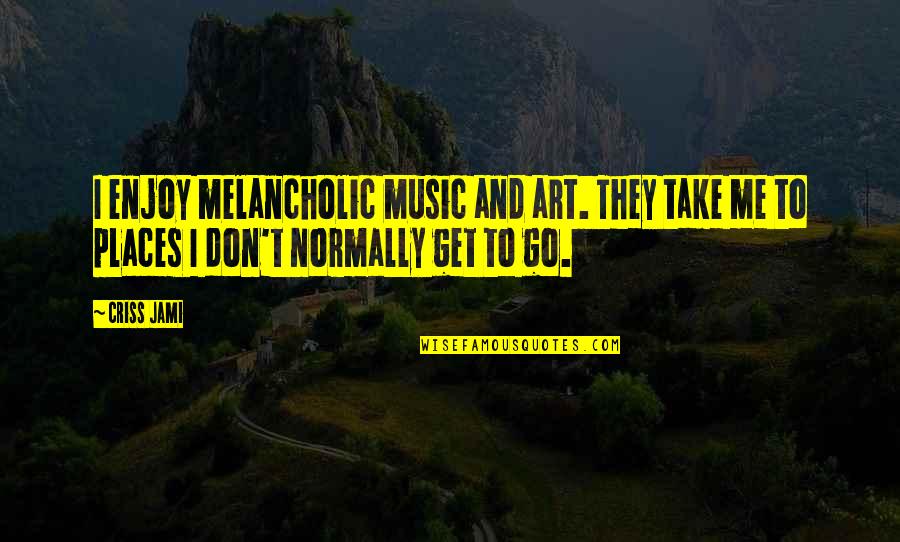 I enjoy melancholic music and art. They take me to places I don't normally get to go. —
Criss Jami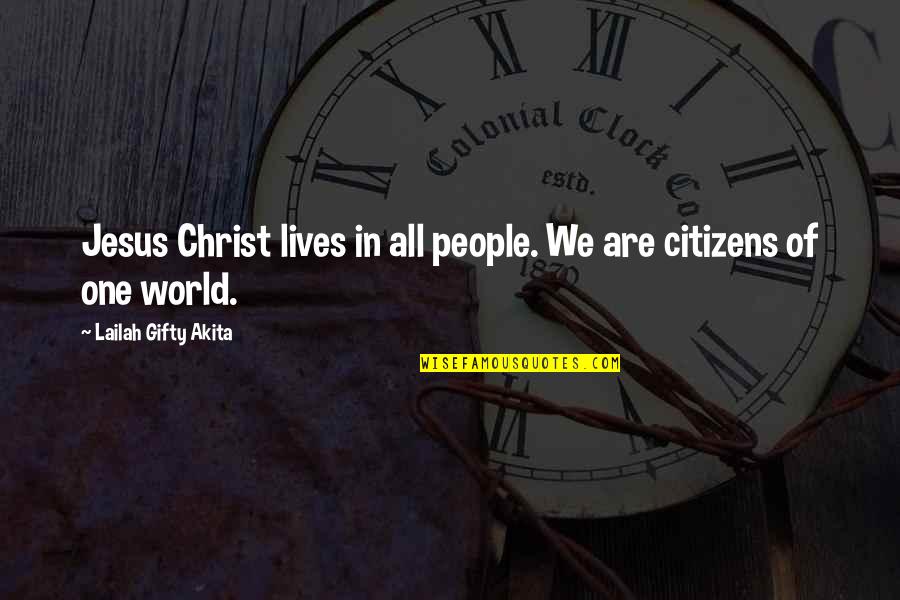 Jesus Christ lives in all people. We are citizens of one world. —
Lailah Gifty Akita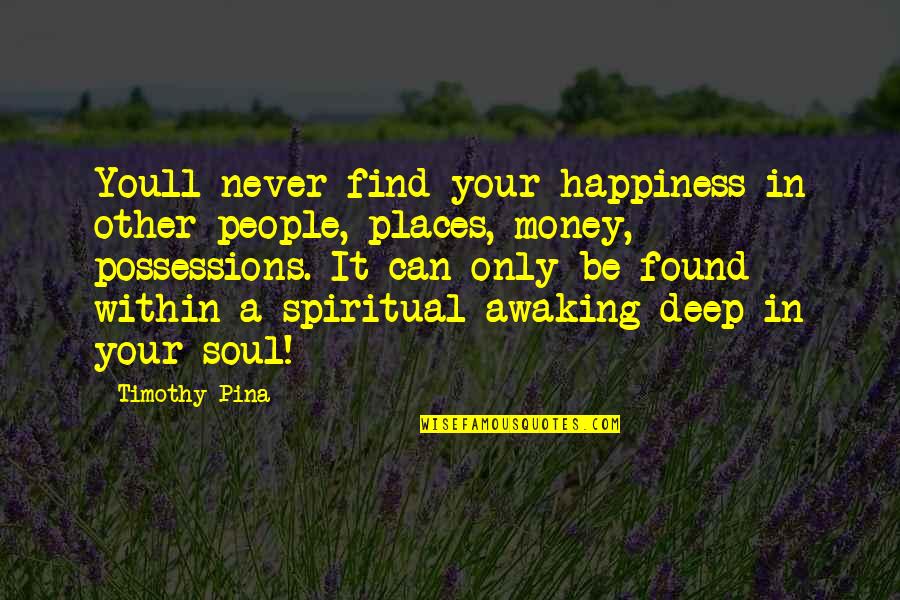 Youll never find your happiness in other people, places, money, possessions. It can only be found within a spiritual awaking deep in your soul! —
Timothy Pina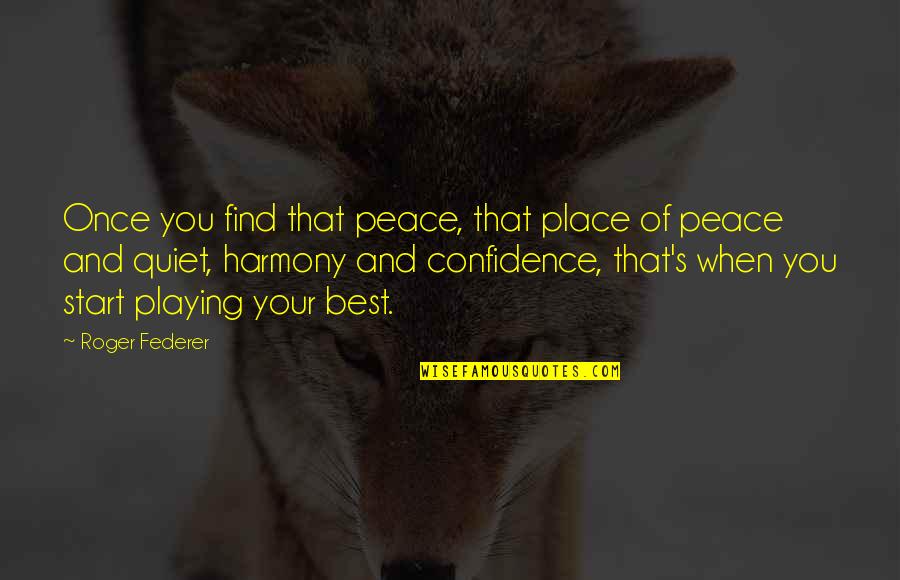 Once you find that peace, that place of peace and quiet, harmony and confidence, that's when you start playing your best. —
Roger Federer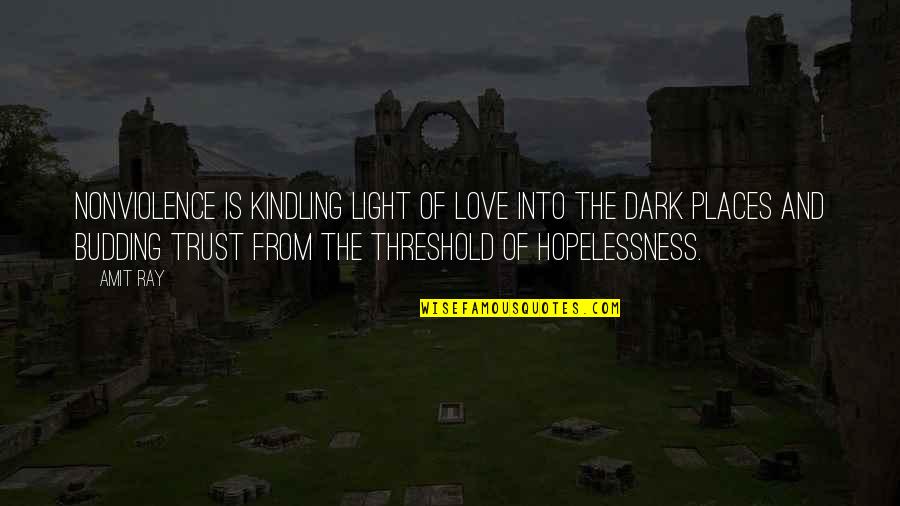 Nonviolence is kindling light of love into the dark places and budding trust from the threshold of hopelessness. —
Amit Ray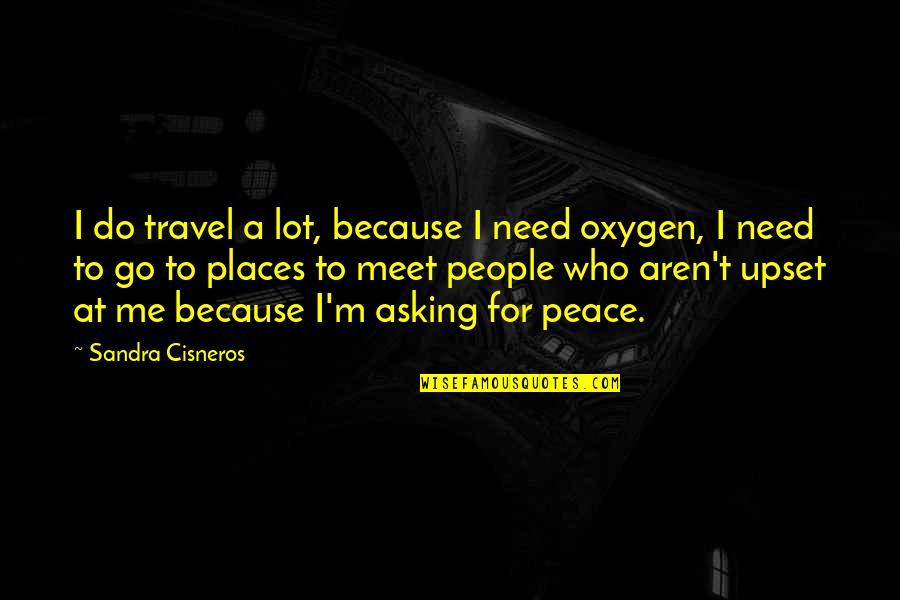 I do travel a lot, because I need oxygen, I need to go to places to meet people who aren't upset at me because I'm asking for peace. —
Sandra Cisneros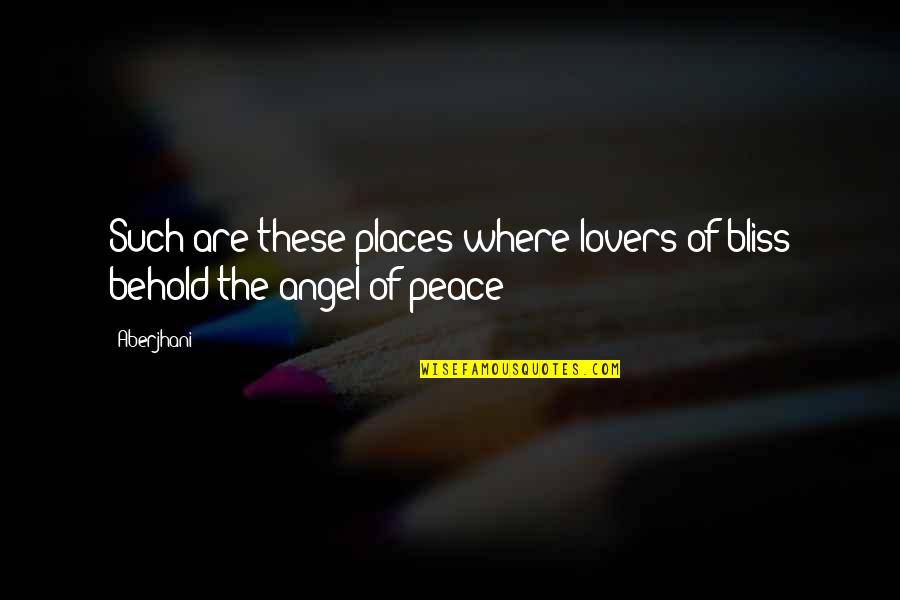 Such are these places where lovers of bliss behold the angel of peace —
Aberjhani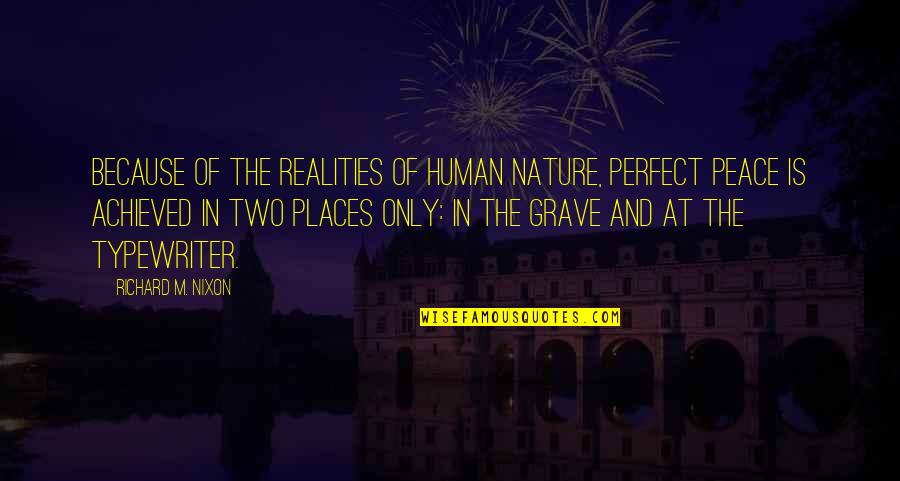 Because of the realities of human nature, perfect peace is achieved in two places only: in the grave and at the typewriter. —
Richard M. Nixon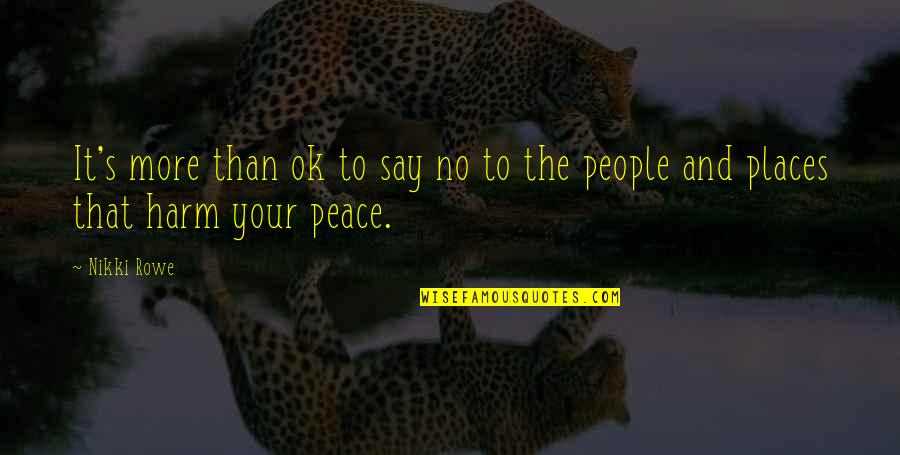 It's more than ok to say no to the people and places that harm your peace. —
Nikki Rowe