Phifer Quotes
Collection of top 22 famous quotes about Phifer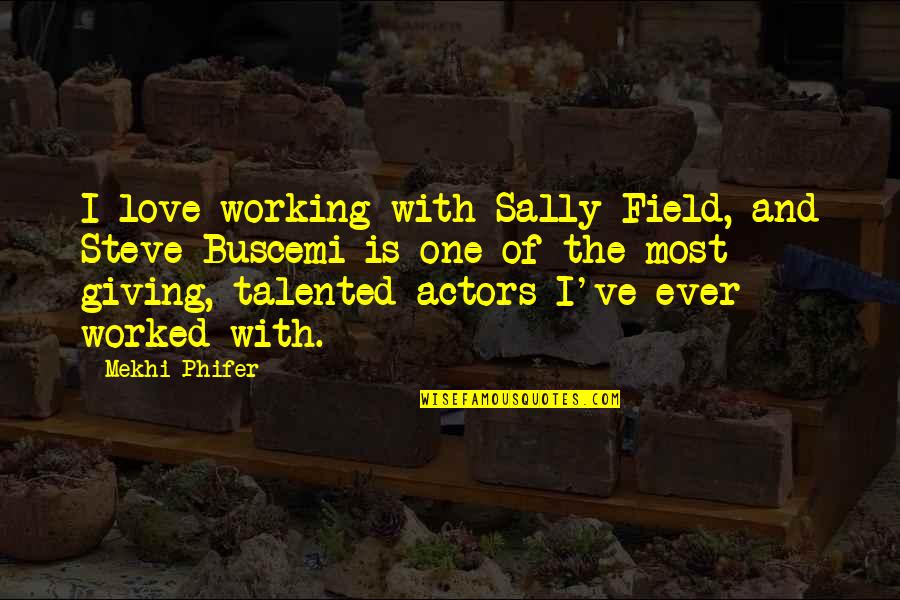 I love working with Sally Field, and Steve Buscemi is one of the most giving, talented actors I've ever worked with.
—
Mekhi Phifer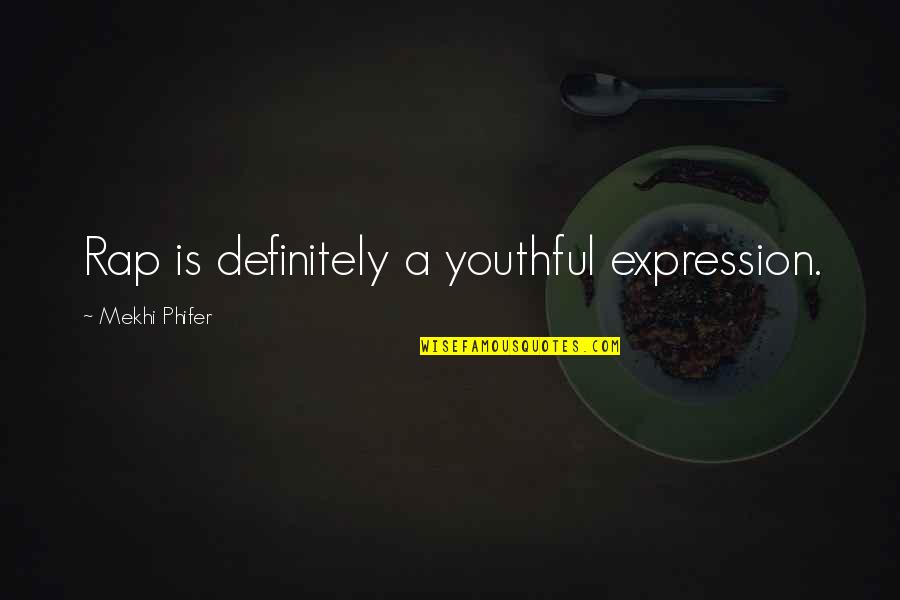 Rap is definitely a youthful expression.
—
Mekhi Phifer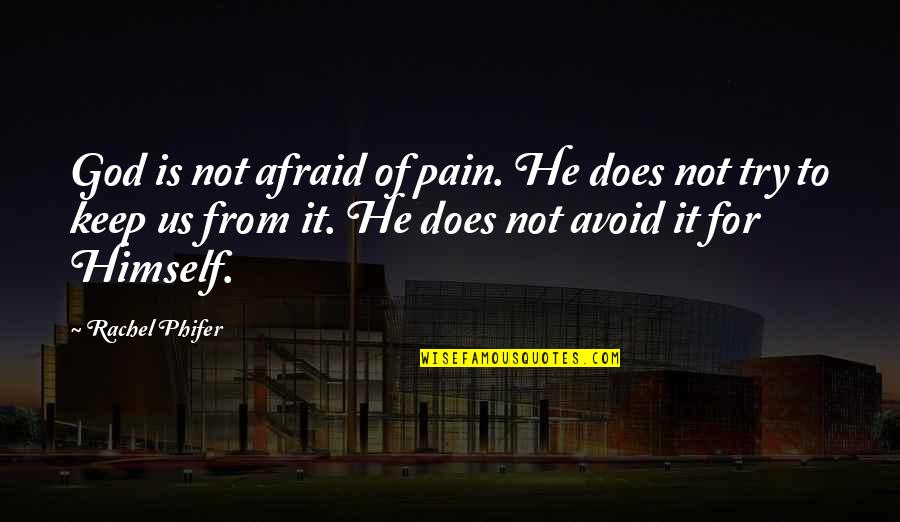 God is not afraid of pain. He does not try to keep us from it. He does not avoid it for Himself.
—
Rachel Phifer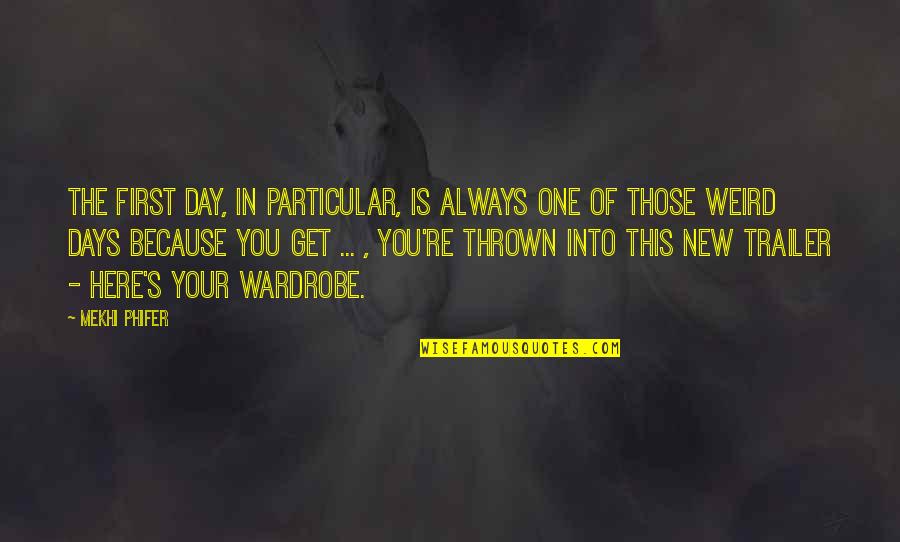 The first day, in particular, is always one of those weird days because you get ... , you're thrown into this new trailer - here's your wardrobe. —
Mekhi Phifer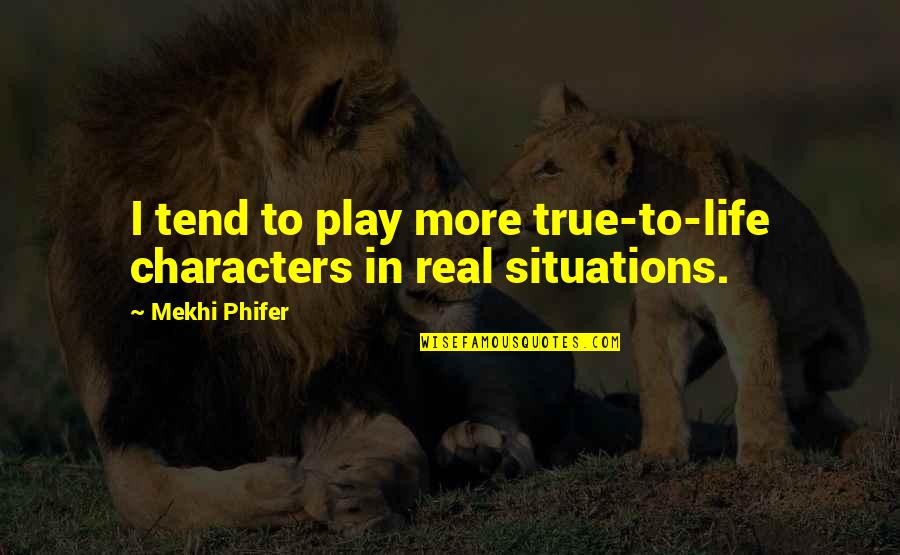 I tend to play more true-to-life characters in real situations. —
Mekhi Phifer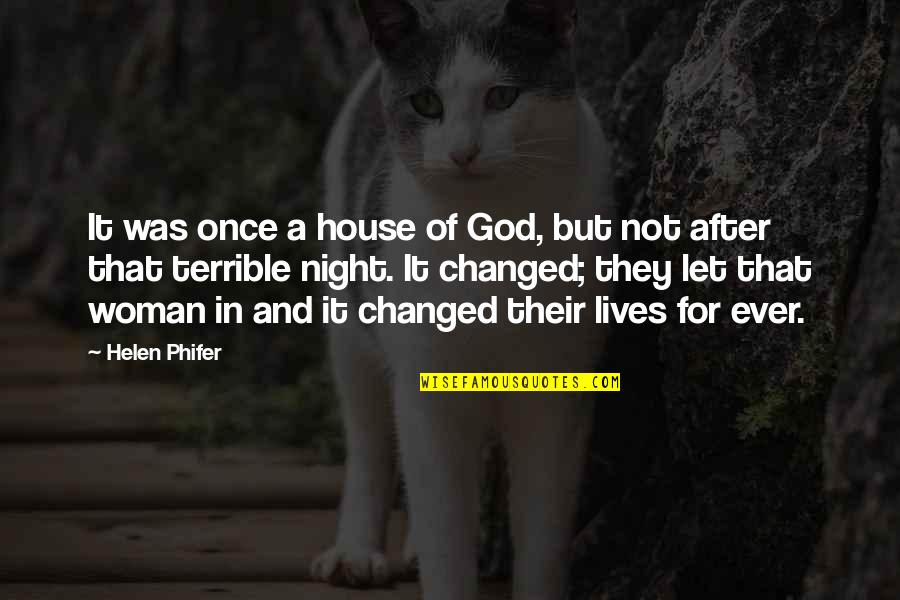 It was once a house of God, but not after that terrible night. It changed; they let that woman in and it changed their lives for ever. —
Helen Phifer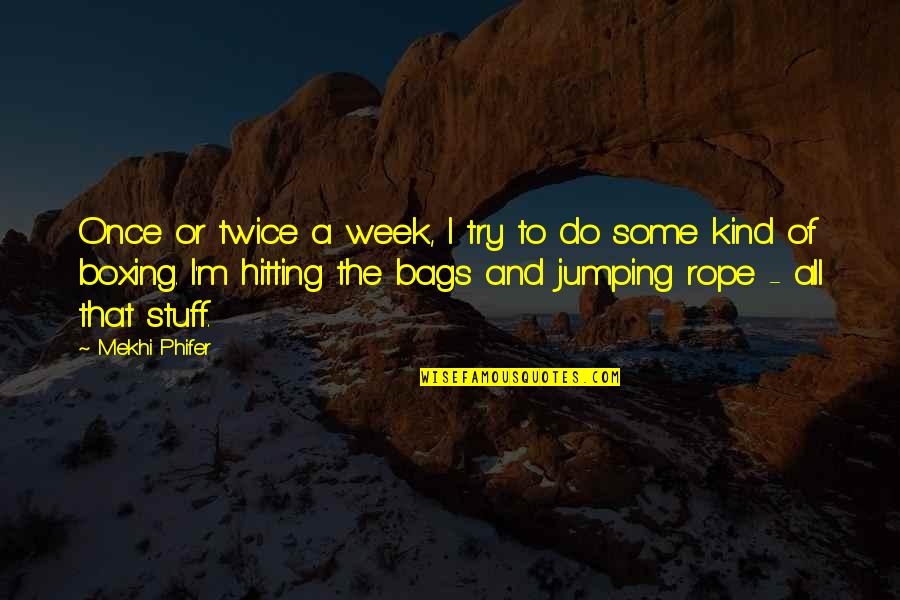 Once or twice a week, I try to do some kind of boxing. I'm hitting the bags and jumping rope - all that stuff. —
Mekhi Phifer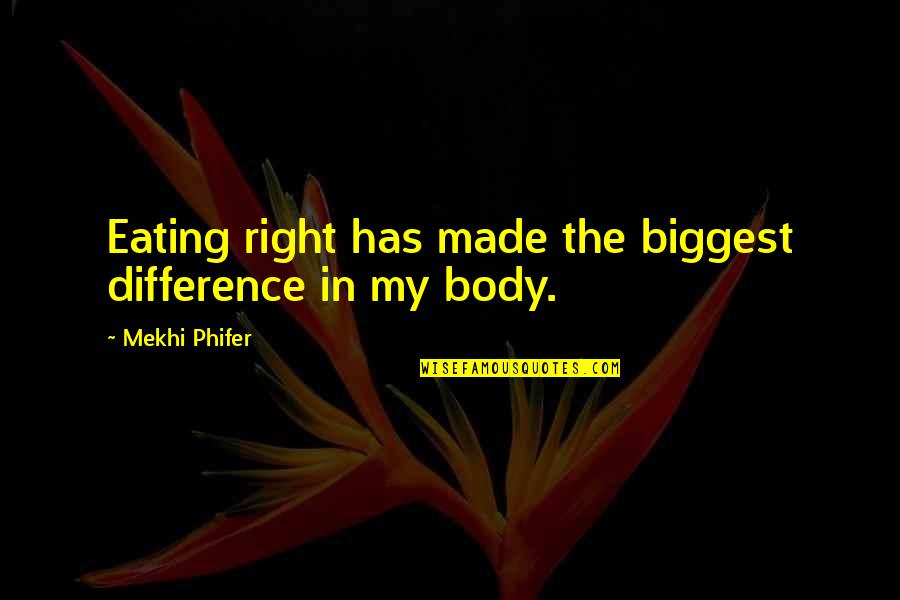 Eating right has made the biggest difference in my body. —
Mekhi Phifer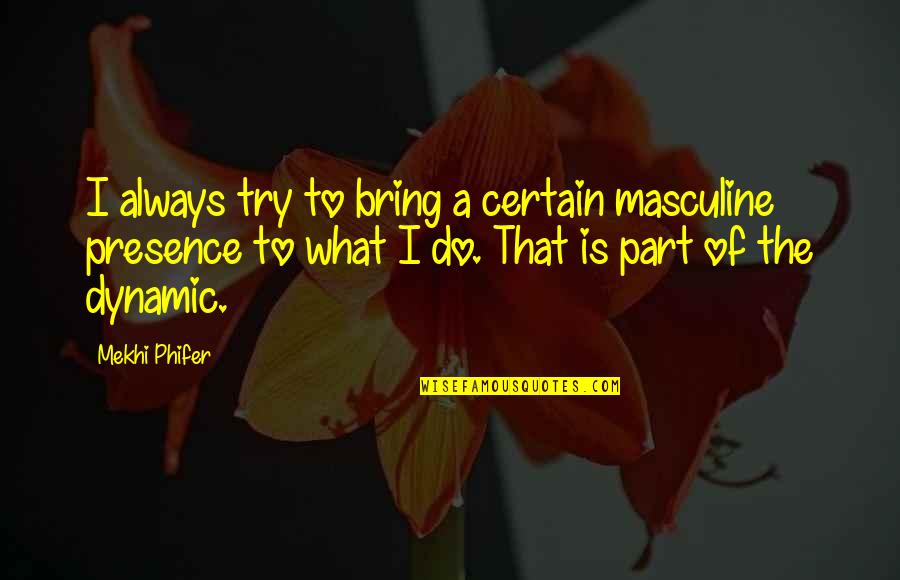 I always try to bring a certain masculine presence to what I do. That is part of the dynamic. —
Mekhi Phifer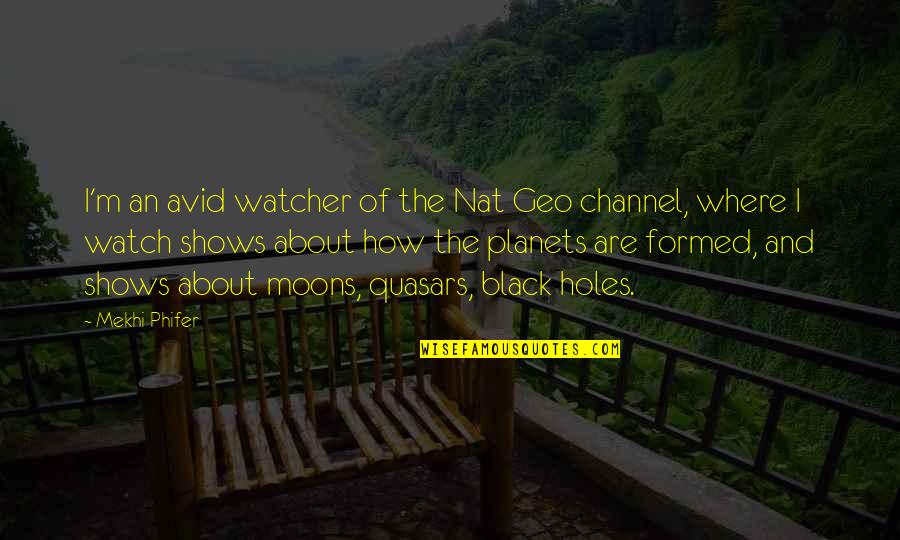 I'm an avid watcher of the Nat Geo channel, where I watch shows about how the planets are formed, and shows about moons, quasars, black holes. —
Mekhi Phifer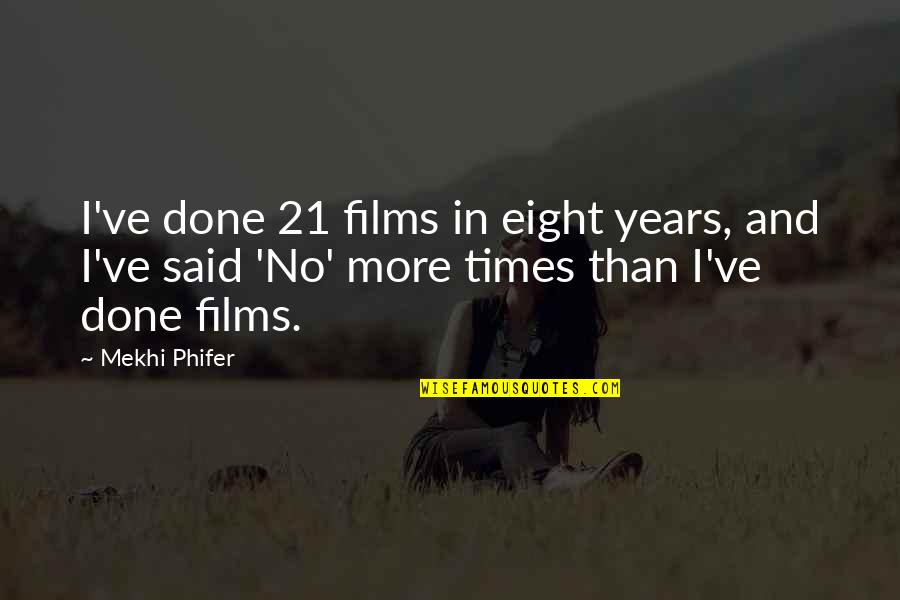 I've done 21 films in eight years, and I've said 'No' more times than I've done films. —
Mekhi Phifer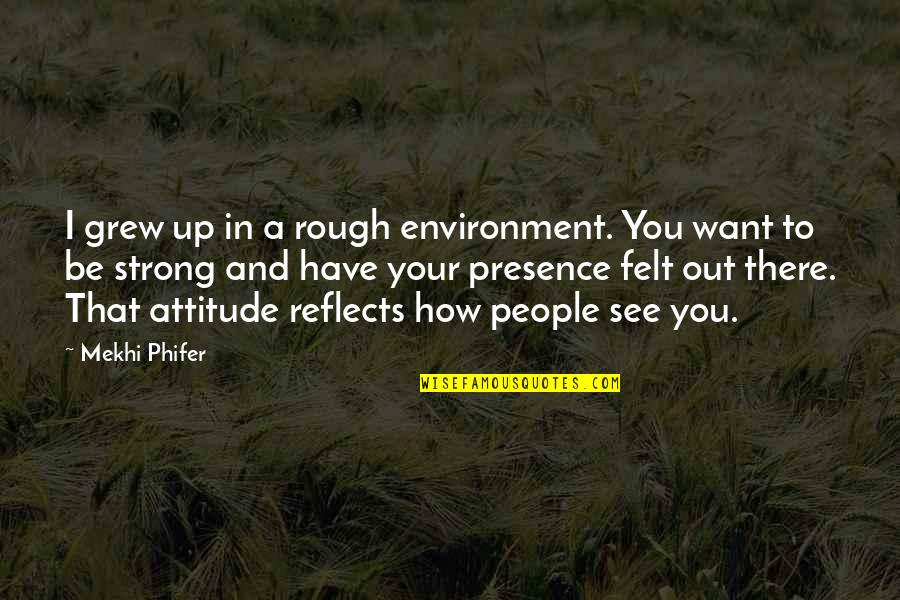 I grew up in a rough environment. You want to be strong and have your presence felt out there. That attitude reflects how people see you. —
Mekhi Phifer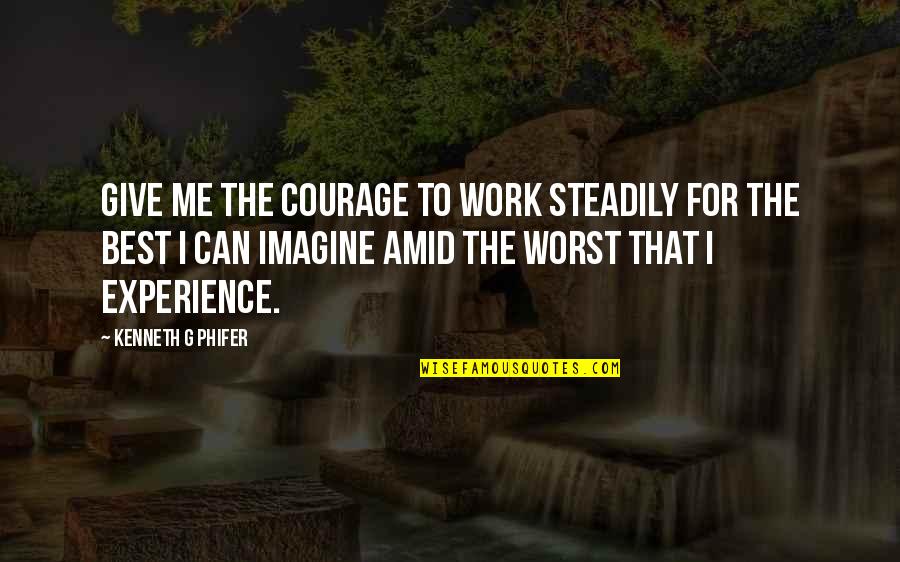 Give me the courage to work steadily for the best I can imagine amid the worst that I experience. —
Kenneth G Phifer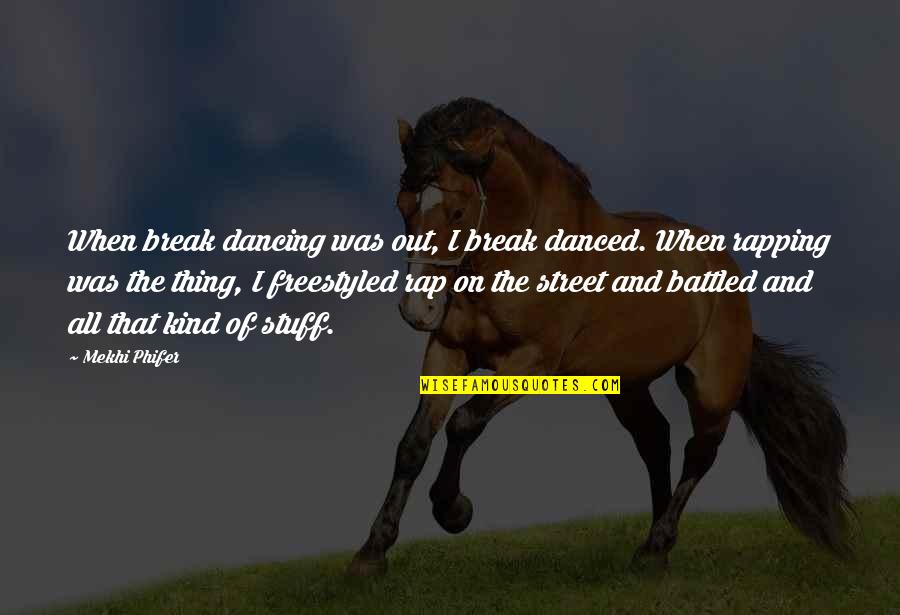 When break dancing was out, I break danced. When rapping was the thing, I freestyled rap on the street and battled and all that kind of stuff. —
Mekhi Phifer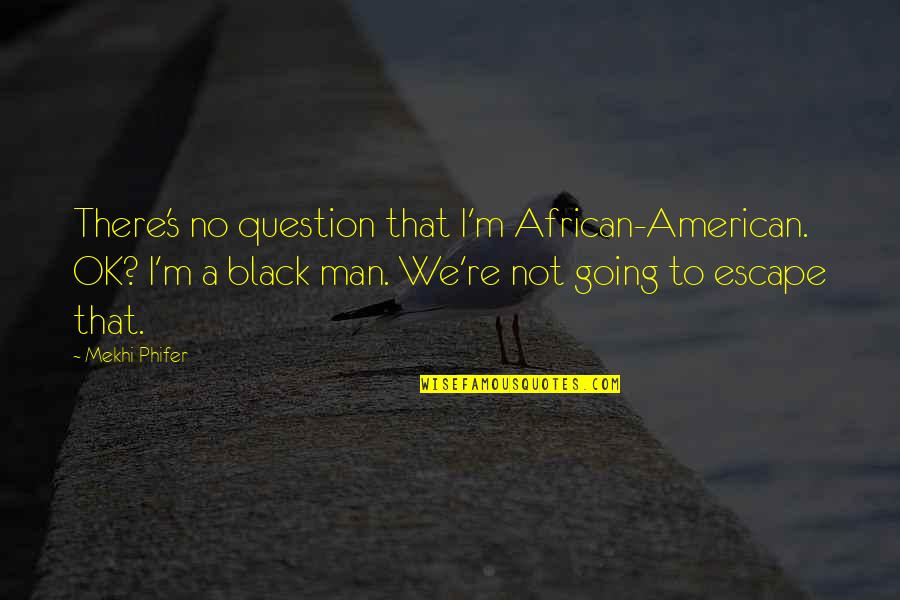 There's no question that I'm African-American. OK? I'm a black man. We're not going to escape that. —
Mekhi Phifer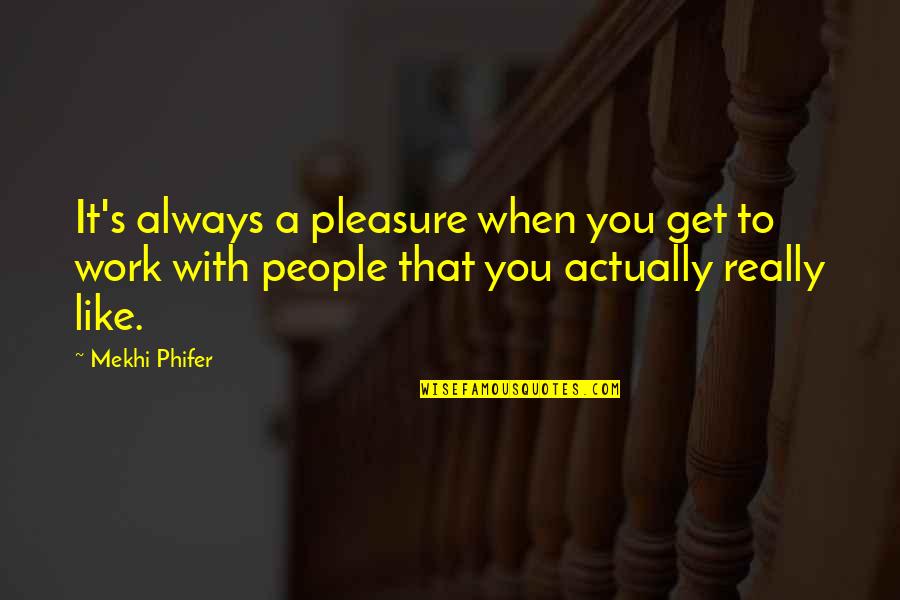 It's always a pleasure when you get to work with people that you actually really like. —
Mekhi Phifer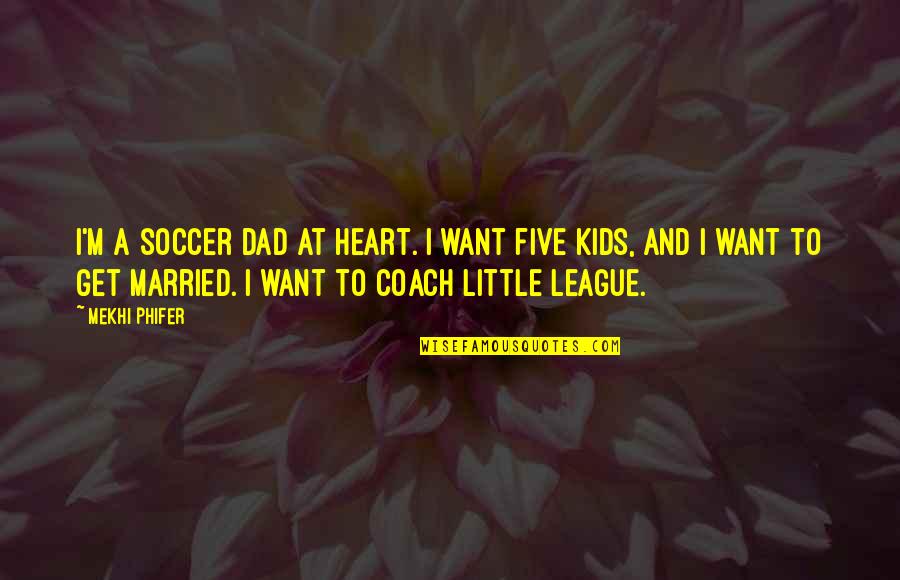 I'm a soccer dad at heart. I want five kids, and I want to get married. I want to coach Little League. —
Mekhi Phifer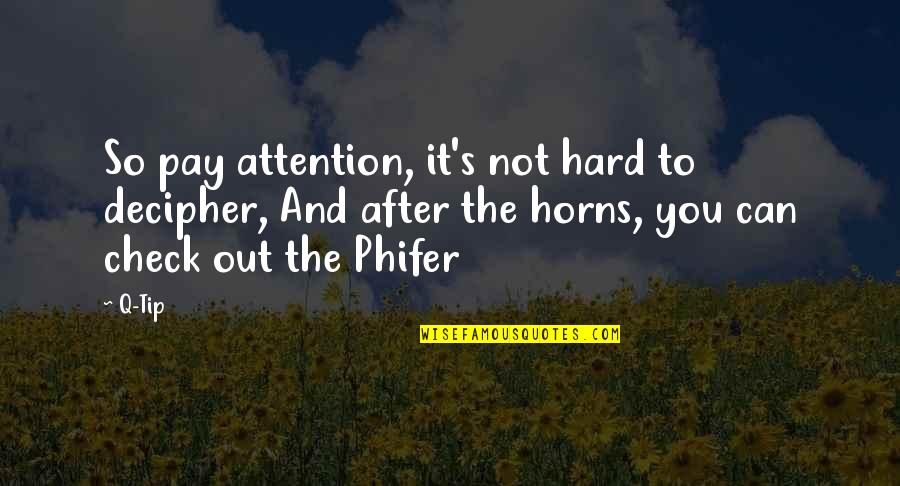 So pay attention, it's not hard to decipher,
And after the horns, you can check out the
Phifer
—
Q-Tip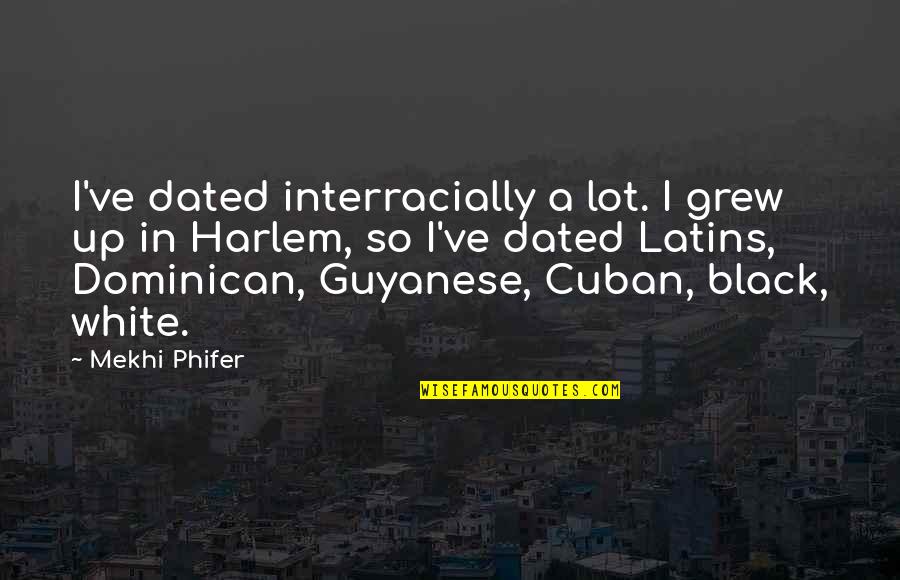 I've dated interracially a lot. I grew up in Harlem, so I've dated Latins, Dominican, Guyanese, Cuban, black, white. —
Mekhi Phifer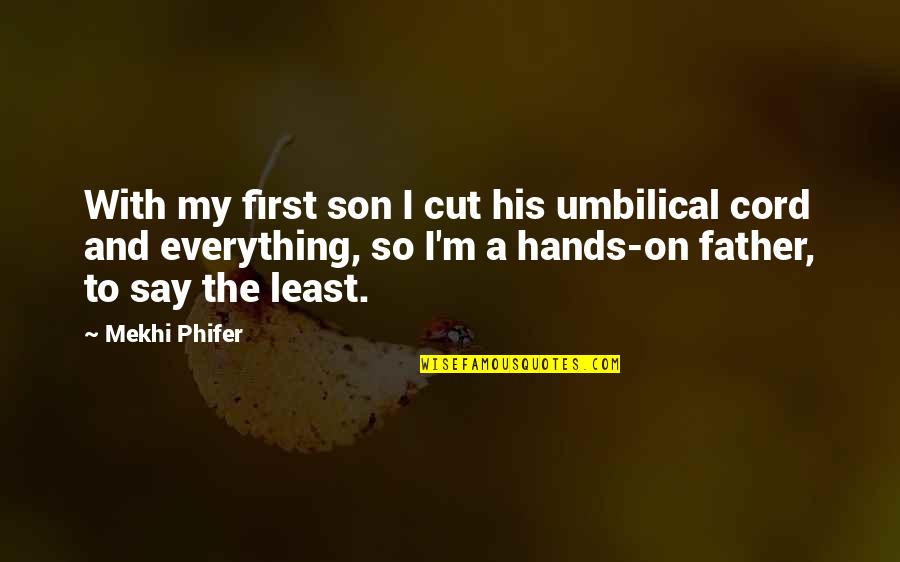 With my first son I cut his umbilical cord and everything, so I'm a hands-on father, to say the least. —
Mekhi Phifer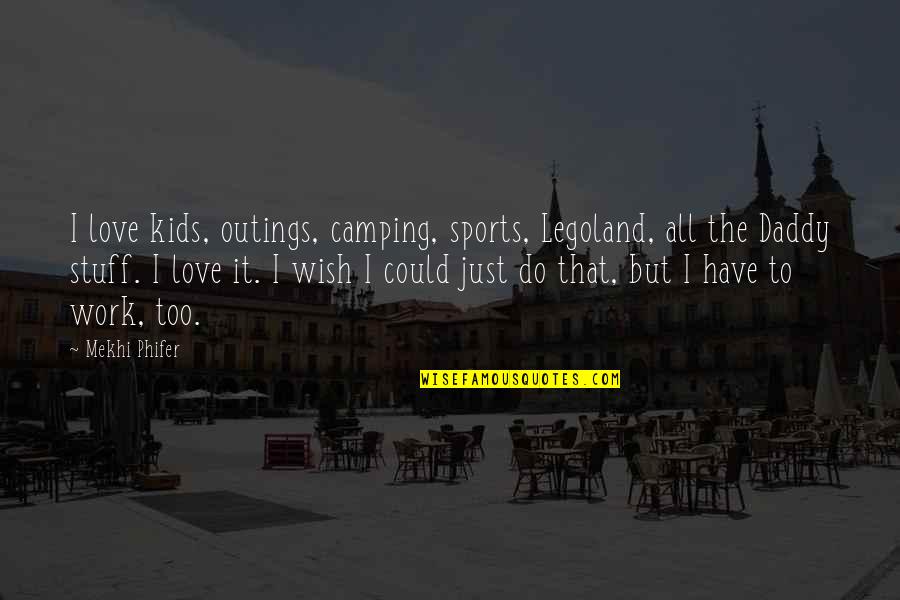 I love kids, outings, camping, sports, Legoland, all the Daddy stuff. I love it. I wish I could just do that, but I have to work, too. —
Mekhi Phifer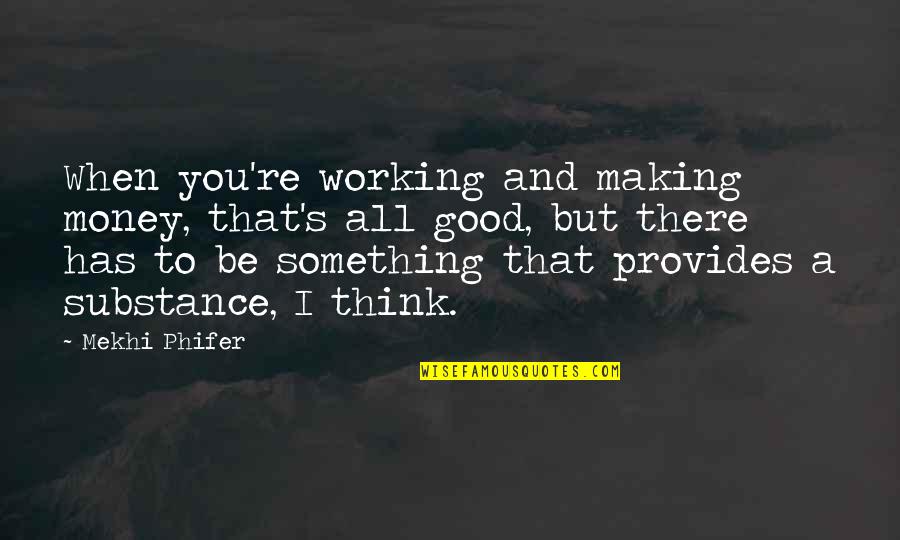 When you're working and making money, that's all good, but there has to be something that provides a substance, I think. —
Mekhi Phifer