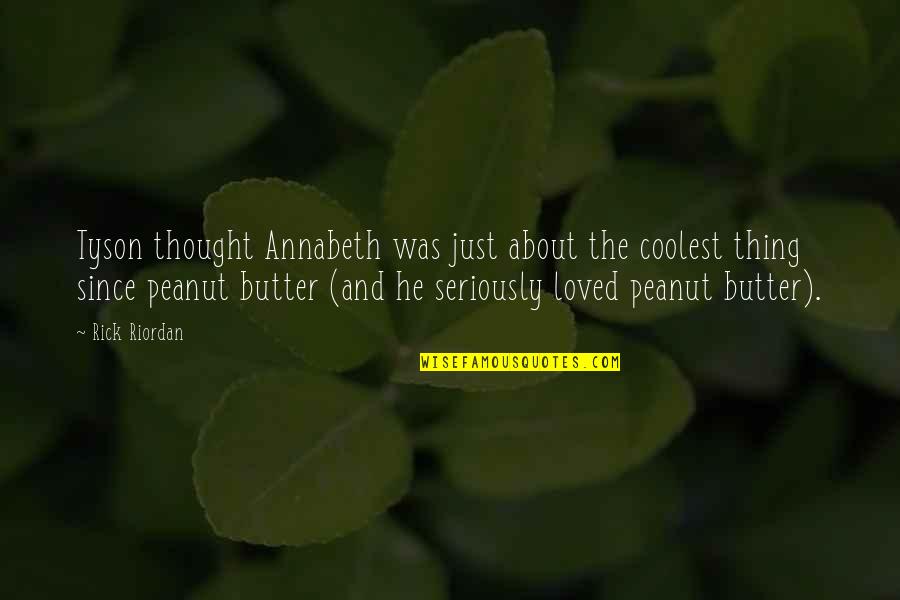 Tyson thought Annabeth was just about the coolest thing since peanut butter (and he seriously loved peanut butter).
—
Rick Riordan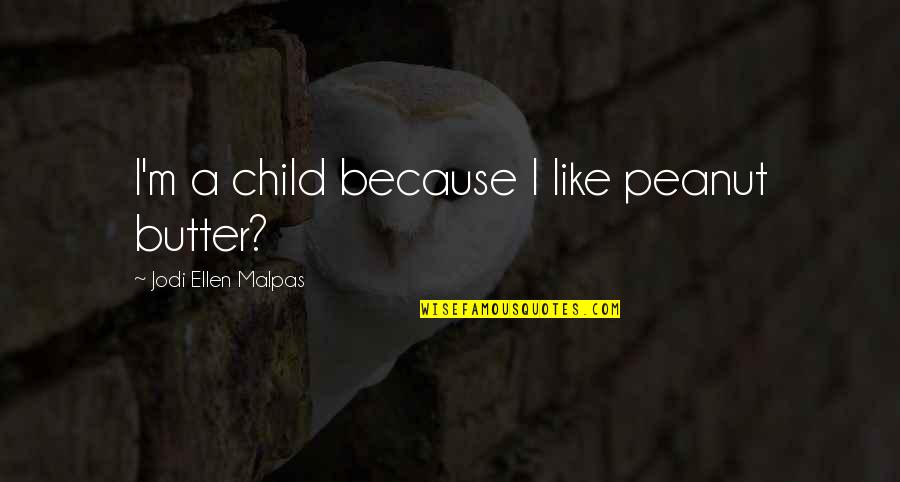 I'm a child because I like peanut butter?
—
Jodi Ellen Malpas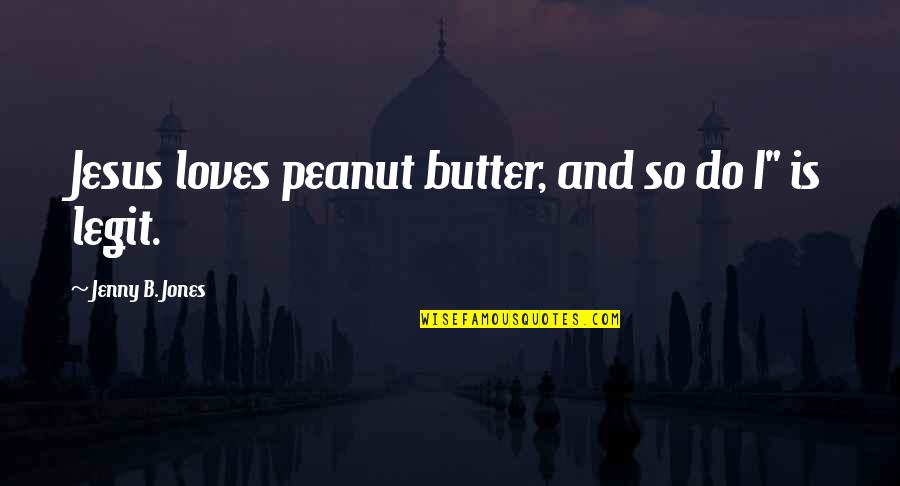 Jesus loves peanut butter, and so do I" is legit.
—
Jenny B. Jones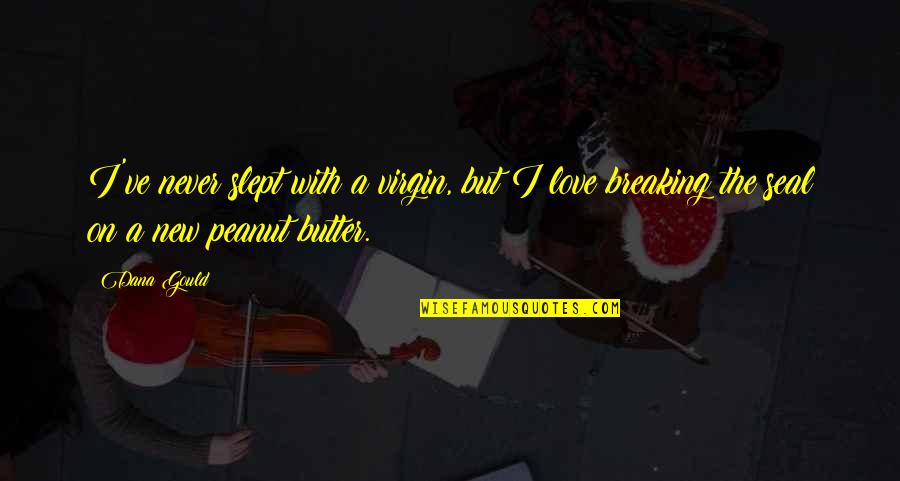 I've never slept with a virgin, but I love breaking the seal on a new peanut butter.
—
Dana Gould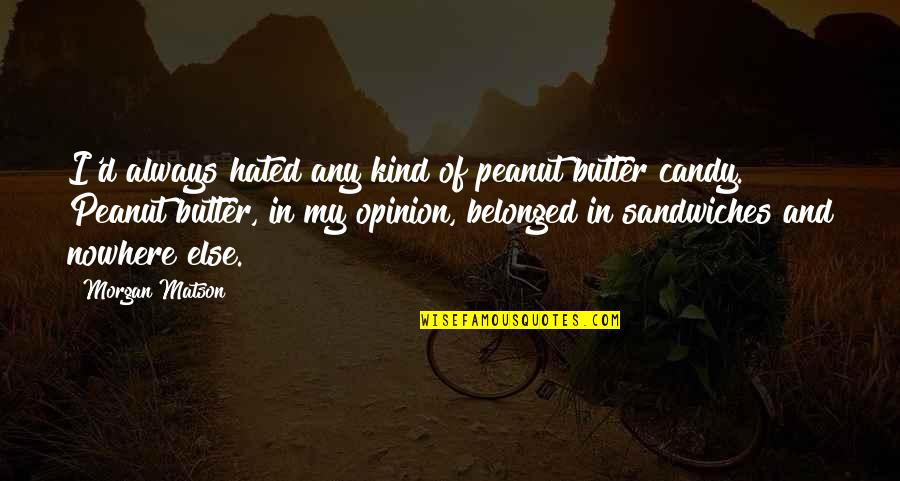 I'd always hated any kind of peanut butter candy. Peanut butter, in my opinion, belonged in sandwiches and nowhere else.
—
Morgan Matson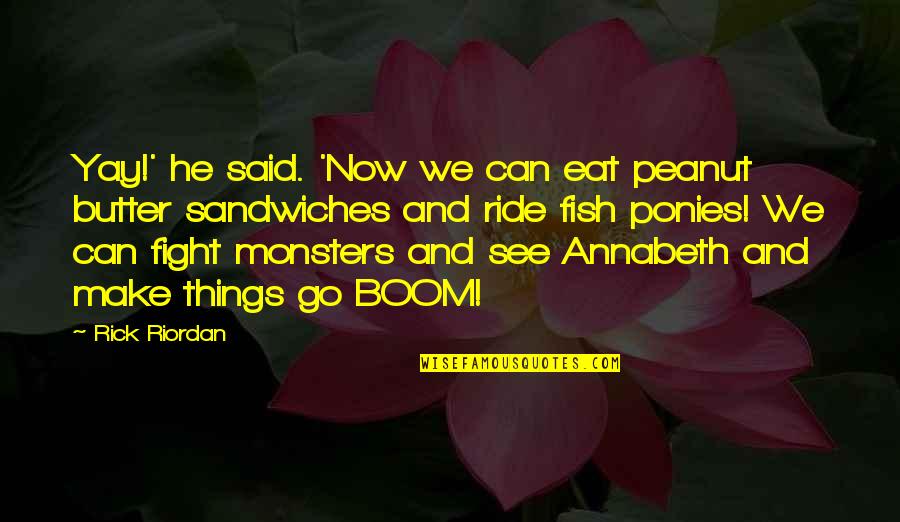 Yay!' he said. 'Now we can eat peanut butter sandwiches and ride fish ponies! We can fight monsters and see Annabeth and make things go BOOM!
—
Rick Riordan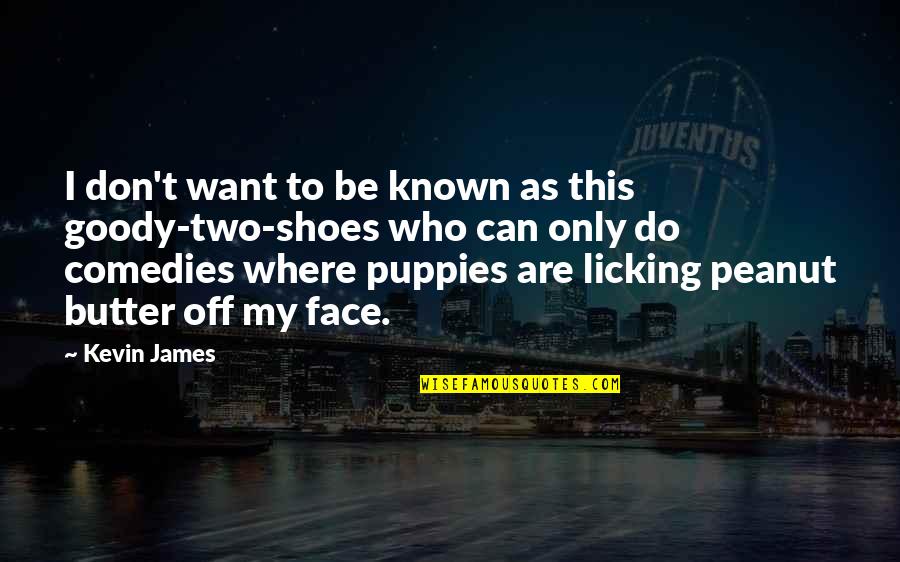 I don't want to be known as this goody-two-shoes who can only do comedies where puppies are licking peanut butter off my face.
—
Kevin James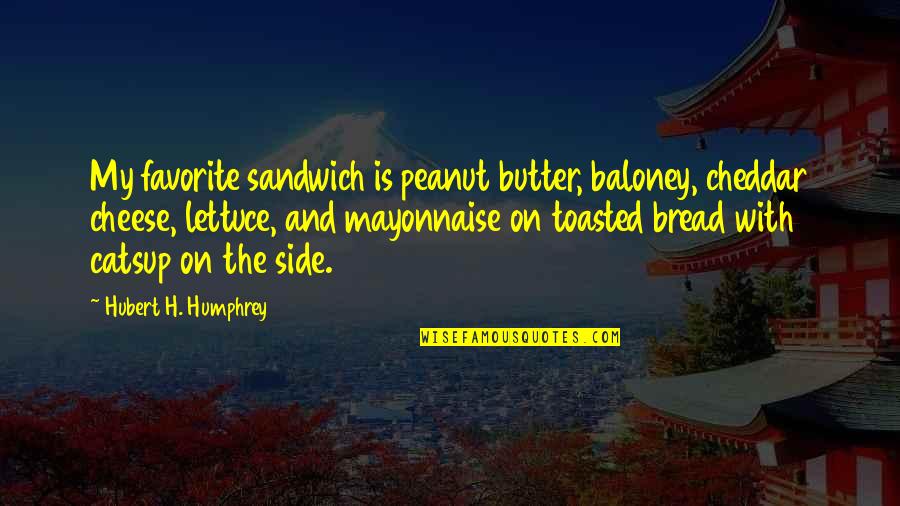 My favorite sandwich is peanut butter, baloney, cheddar cheese, lettuce, and mayonnaise on toasted bread with catsup on the side.
—
Hubert H. Humphrey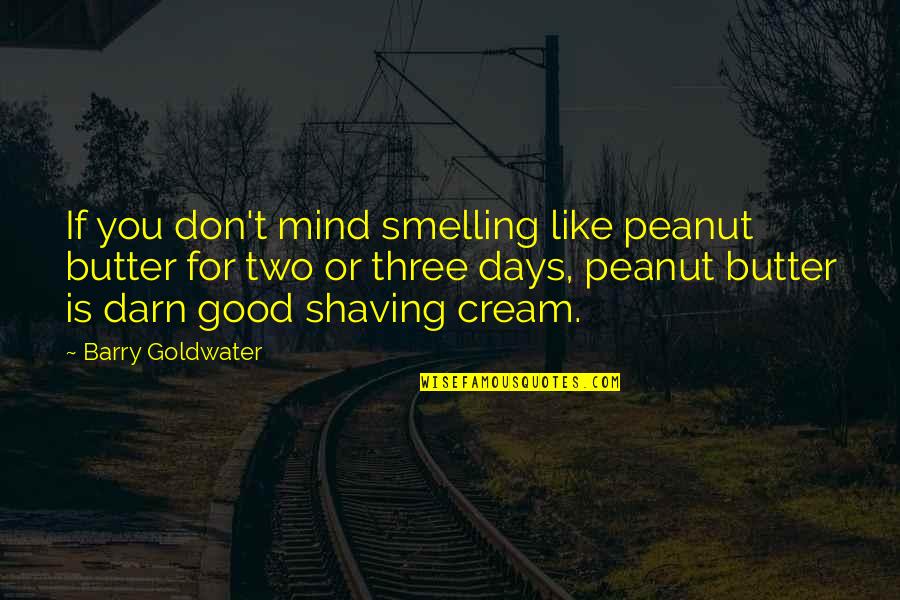 If you don't mind smelling like peanut butter for two or three days, peanut butter is darn good shaving cream.
—
Barry Goldwater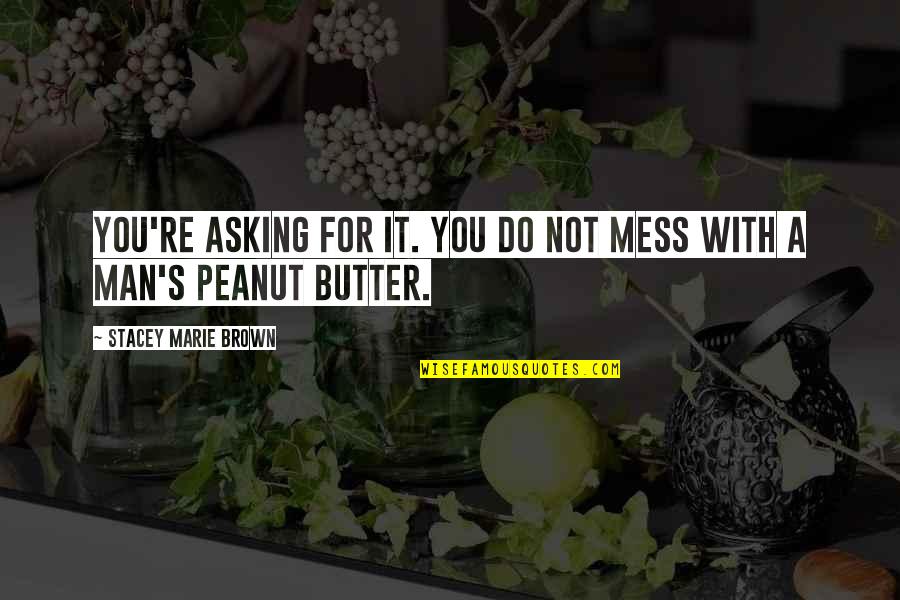 You're asking for it. You do not mess with a man's peanut butter.
—
Stacey Marie Brown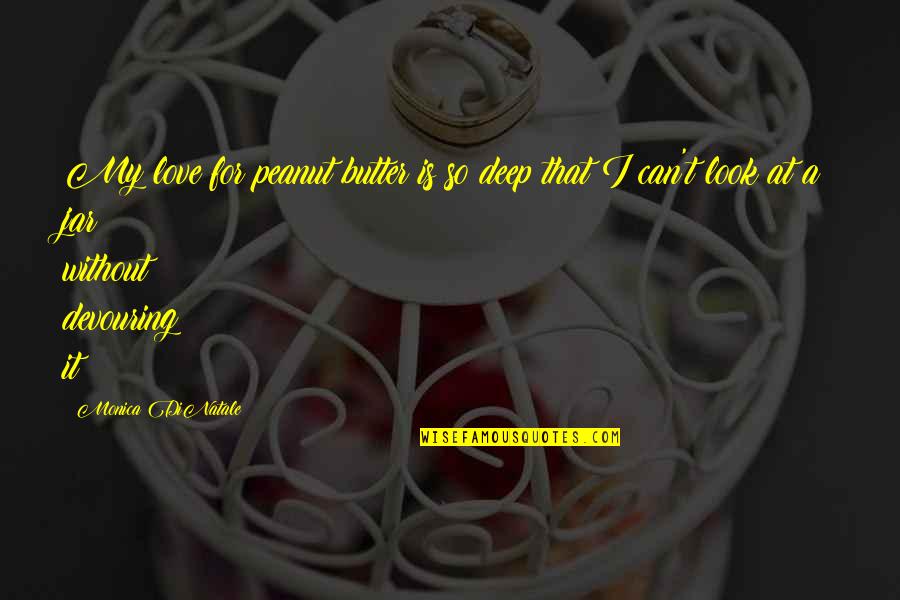 My love for peanut butter is so deep that I can't look at a jar without devouring it!
—
Monica DiNatale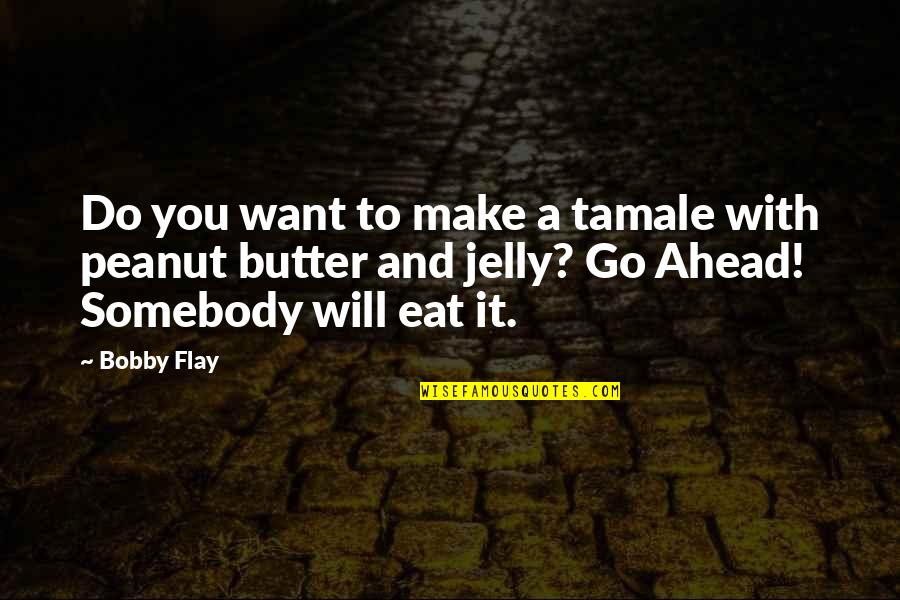 Do you want to make a tamale with peanut butter and jelly? Go Ahead! Somebody will eat it. —
Bobby Flay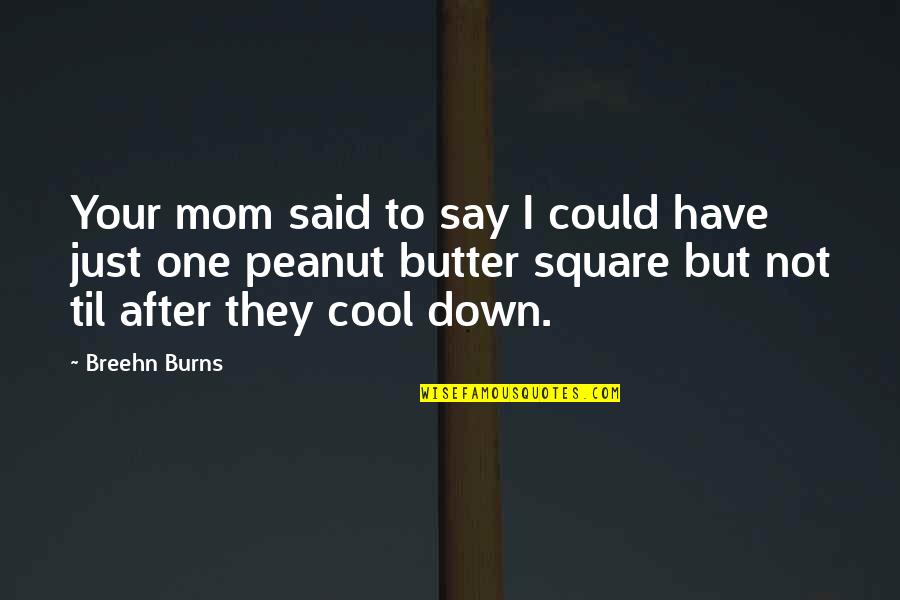 Your mom said to say I could have just one peanut butter square but not til after they cool down. —
Breehn Burns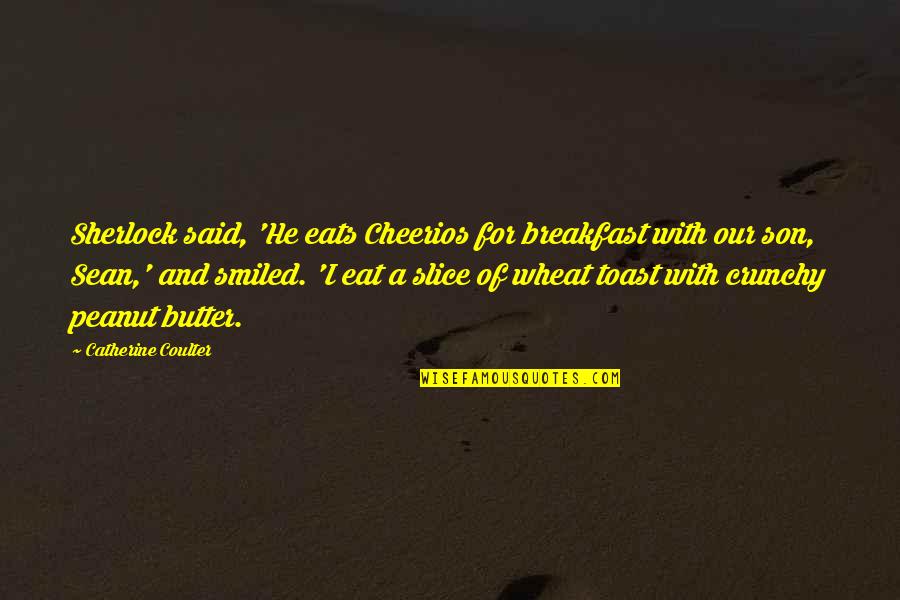 Sherlock said, 'He eats Cheerios for breakfast with our son, Sean,' and smiled. 'I eat a slice of wheat toast with crunchy peanut butter. —
Catherine Coulter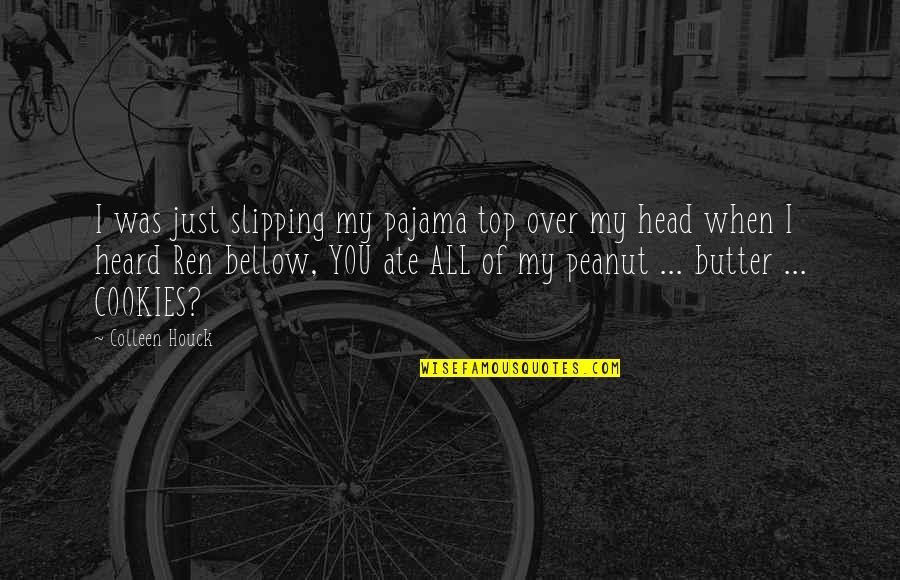 I was just slipping my pajama top over my head when I heard Ren bellow, YOU ate ALL of my peanut ... butter ... COOKIES? —
Colleen Houck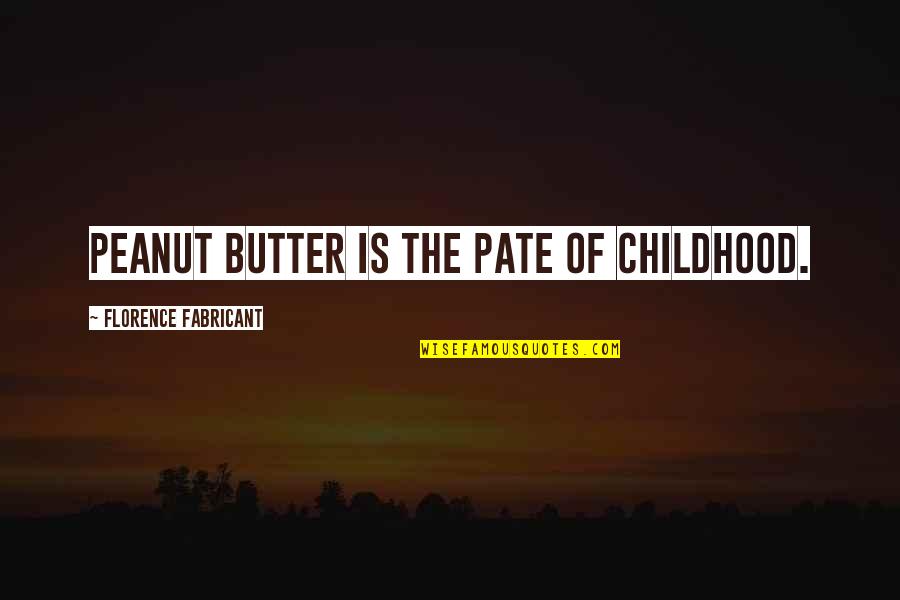 Peanut butter is the pate of childhood. —
Florence Fabricant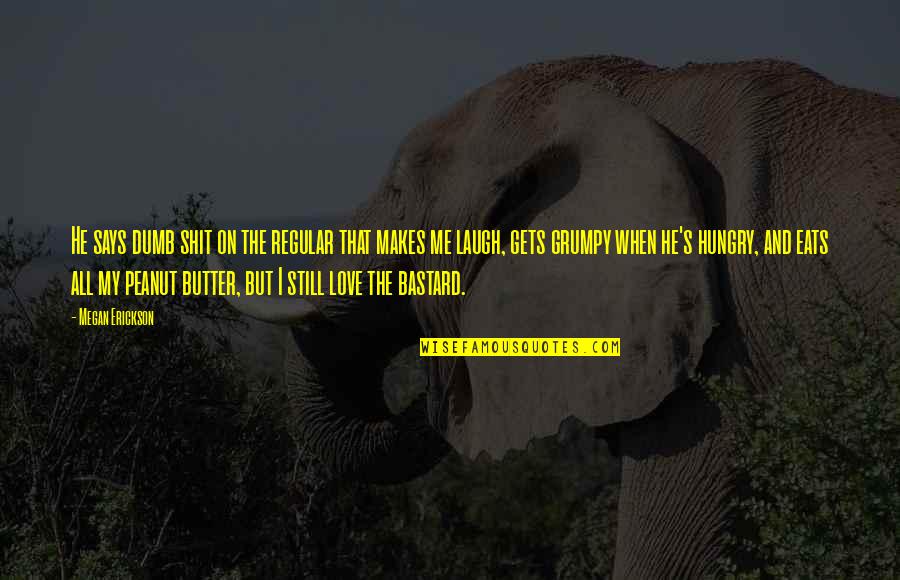 He says dumb shit on the regular that makes me laugh, gets grumpy when he's hungry, and eats all my peanut butter, but I still love the bastard. —
Megan Erickson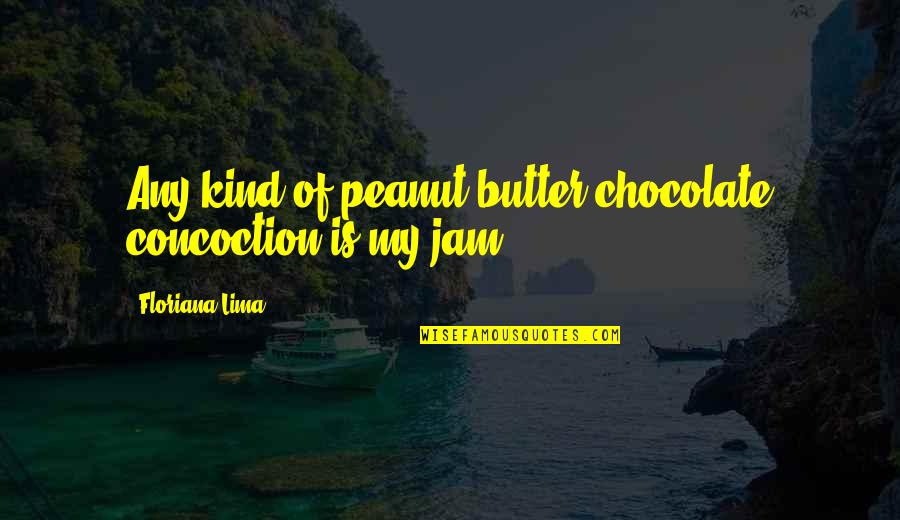 Any kind of peanut butter/chocolate concoction is my jam. —
Floriana Lima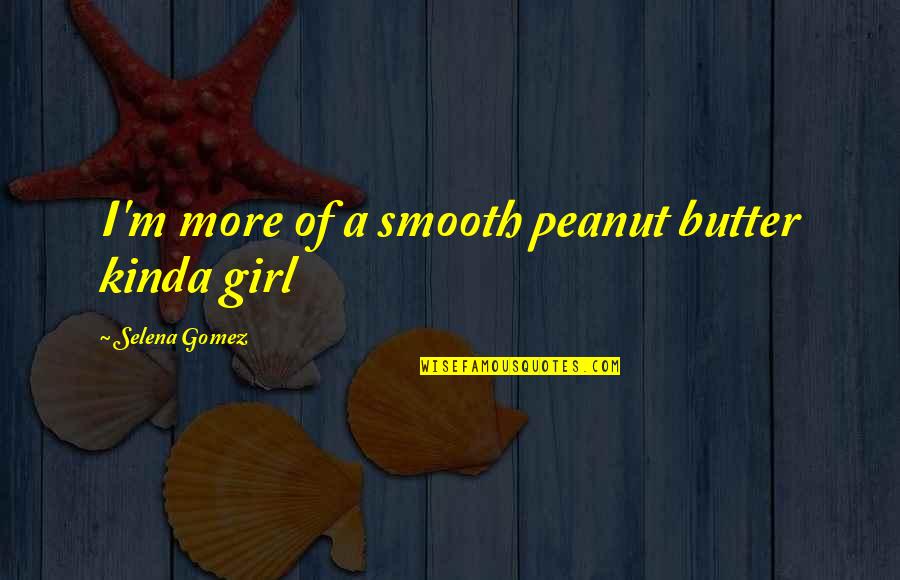 I'm more of a smooth peanut butter kinda girl —
Selena Gomez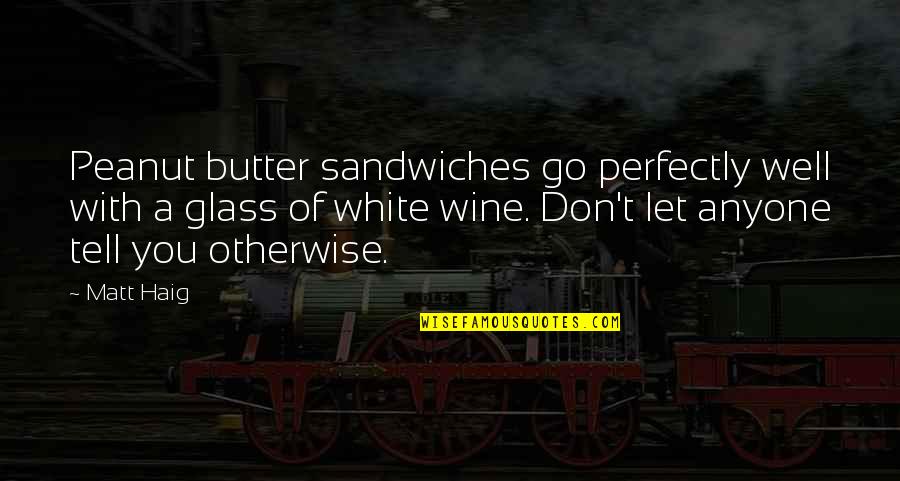 Peanut butter sandwiches go perfectly well with a glass of white wine. Don't let anyone tell you otherwise. —
Matt Haig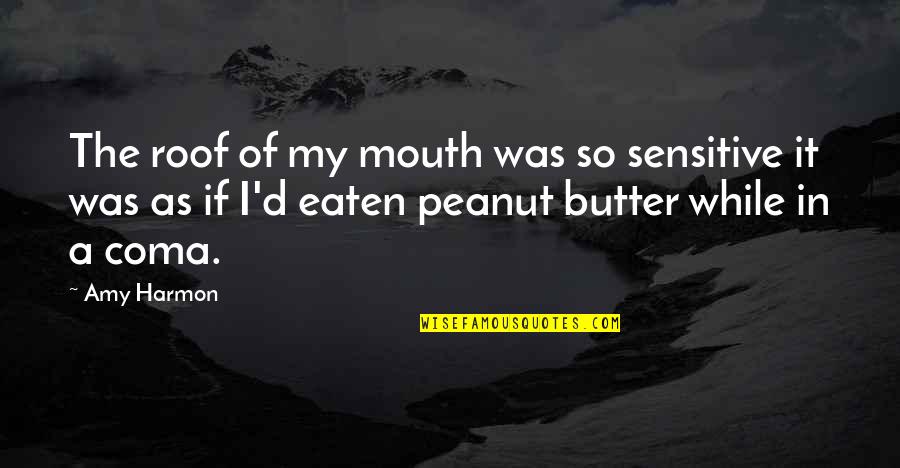 The roof of my mouth was so sensitive it was as if I'd eaten peanut butter while in a coma. —
Amy Harmon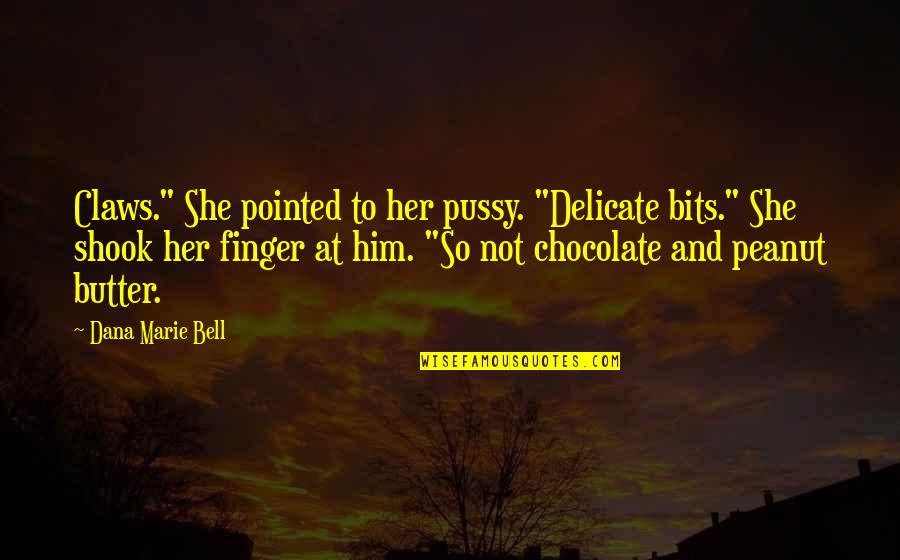 Claws." She pointed to her pussy. "Delicate bits." She shook her finger at him. "So not chocolate and peanut butter. —
Dana Marie Bell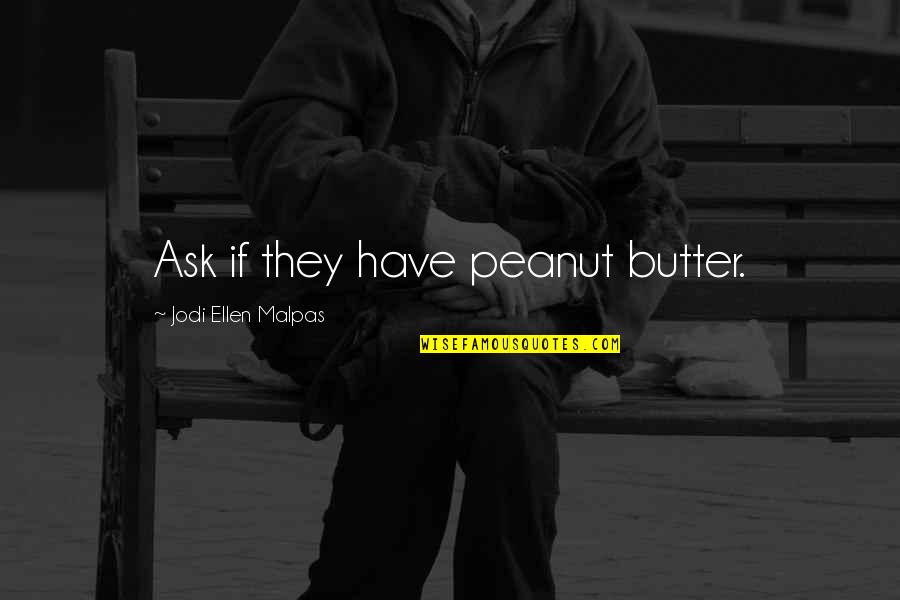 Ask if they have peanut butter. —
Jodi Ellen Malpas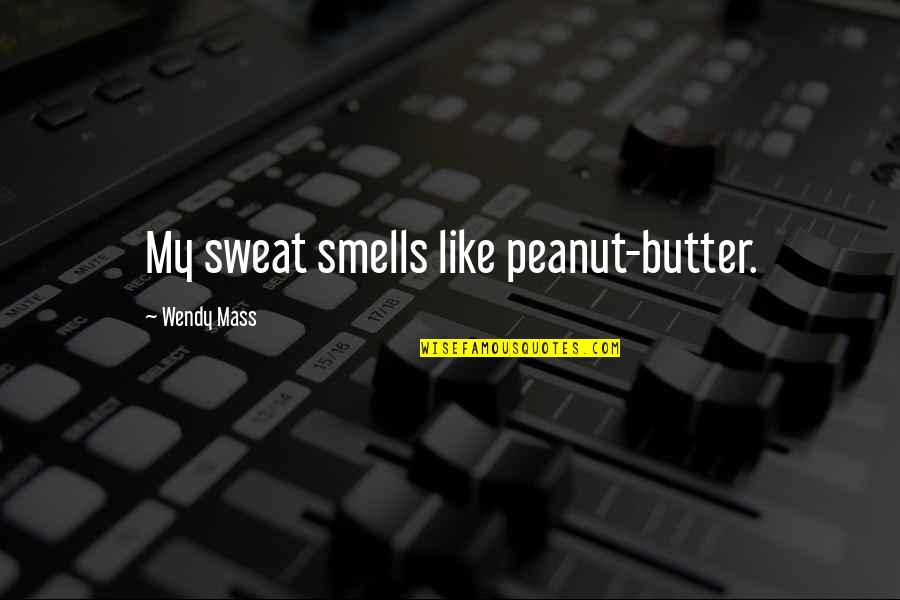 My sweat smells like peanut-butter. —
Wendy Mass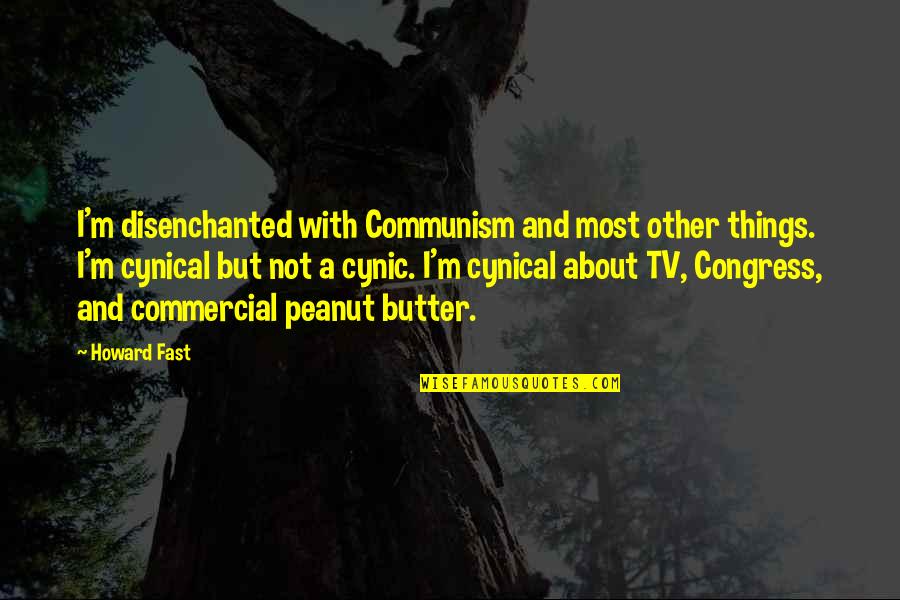 I'm disenchanted with Communism and most other things. I'm cynical but not a cynic. I'm cynical about TV, Congress, and commercial peanut butter. —
Howard Fast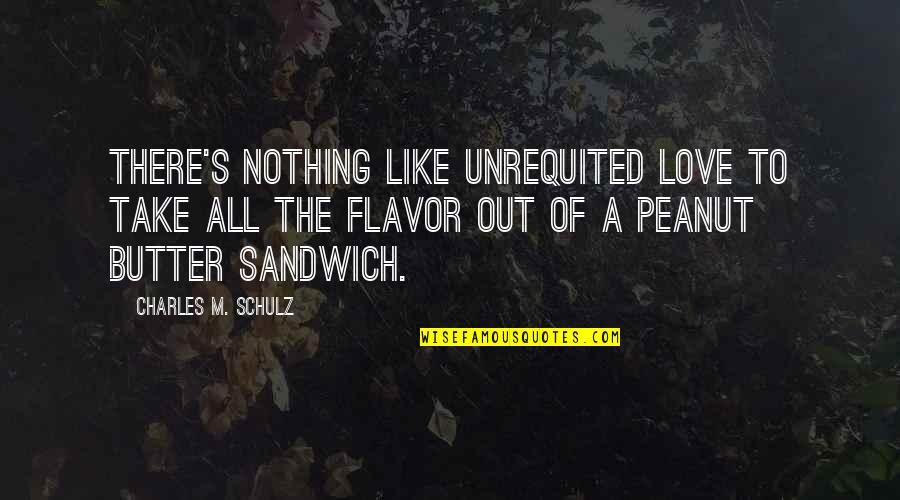 There's nothing like unrequited love to take all the flavor out of a peanut butter sandwich. —
Charles M. Schulz
Without peanut butter, I might starve. —
Judy Blume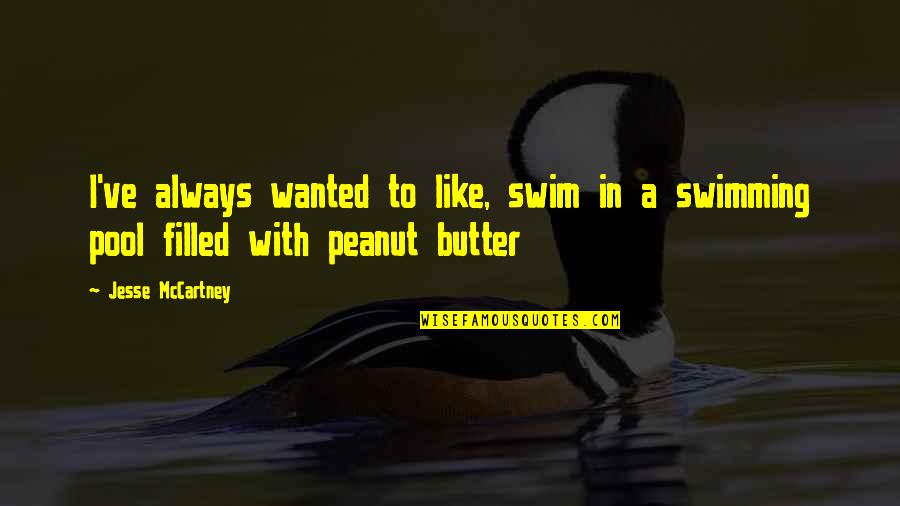 I've always wanted to like, swim in a swimming pool filled with peanut butter —
Jesse McCartney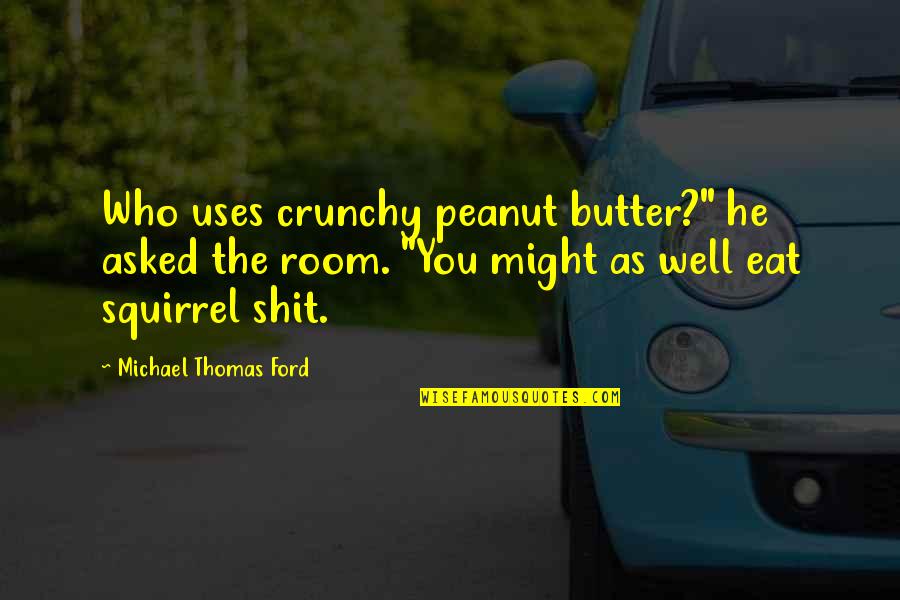 Who uses crunchy peanut butter?" he asked the room. "You might as well eat squirrel shit. —
Michael Thomas Ford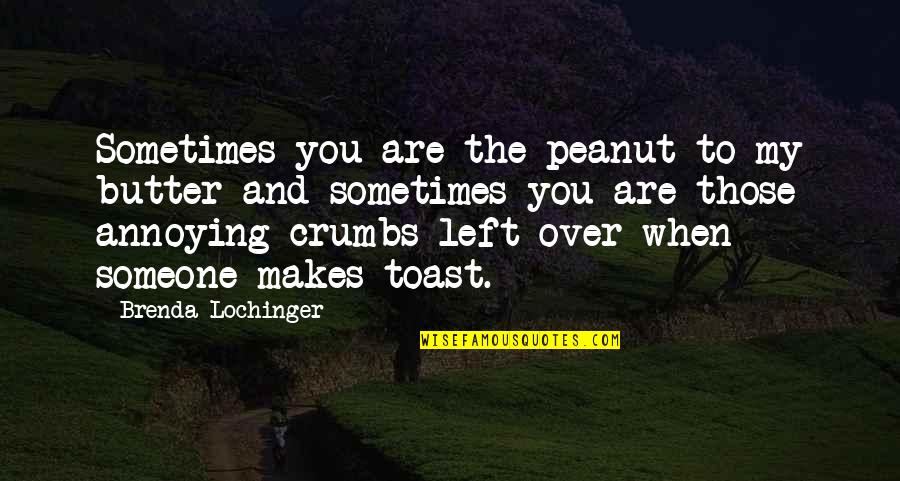 Sometimes you are the
peanut to my butter
and sometimes you are those annoying crumbs left over when someone makes toast. —
Brenda Lochinger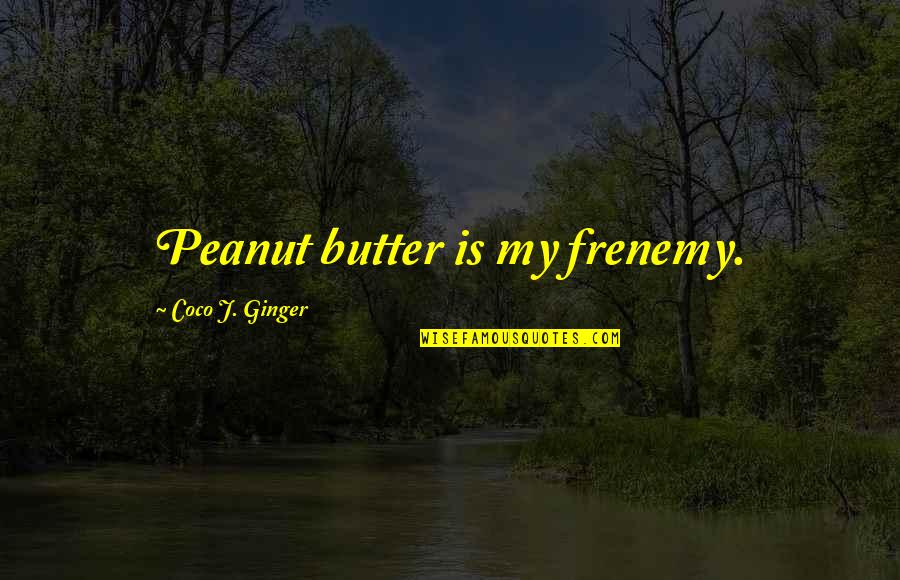 Peanut butter is my frenemy. —
Coco J. Ginger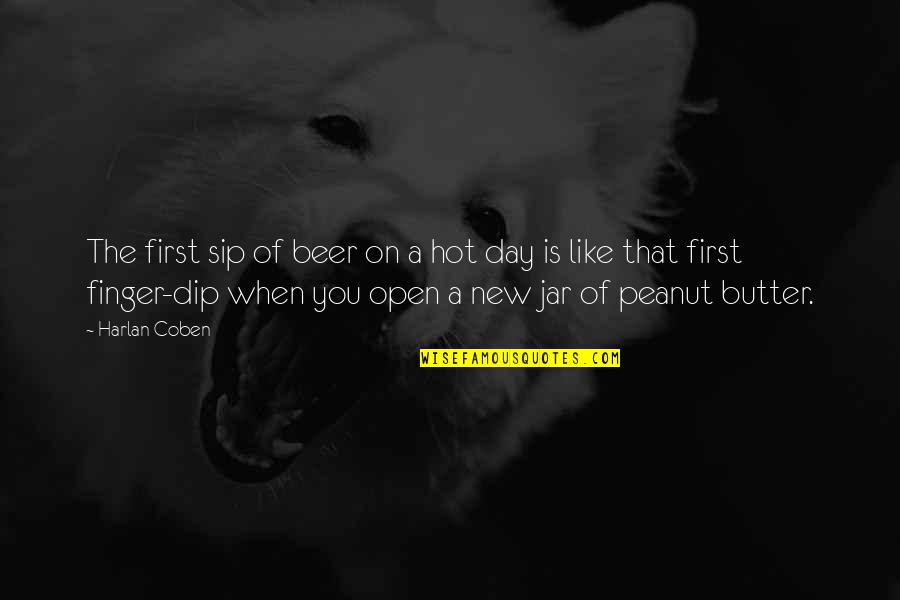 The first sip of beer on a hot day is like that first finger-dip when you open a new jar of peanut butter. —
Harlan Coben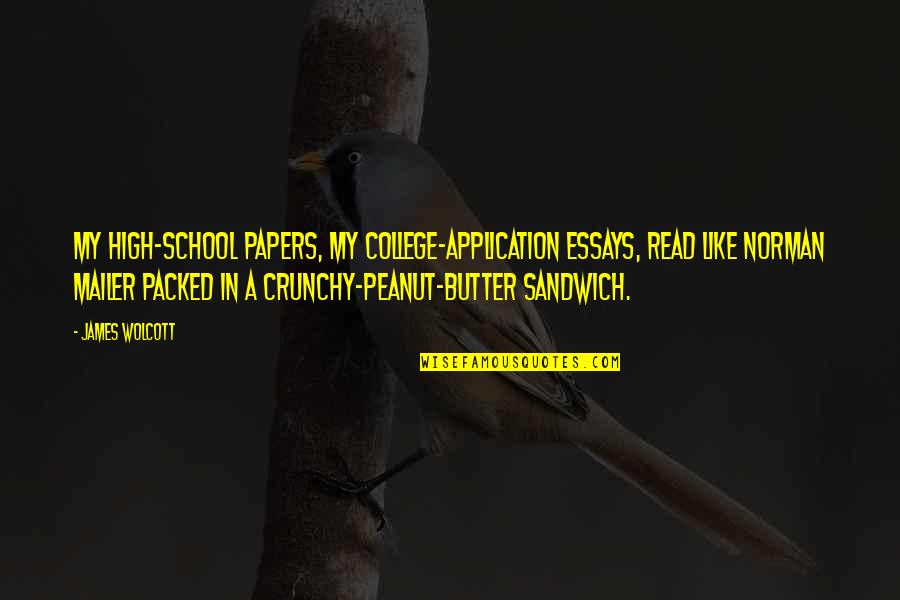 My high-school papers, my college-application essays, read like Norman Mailer packed in a crunchy-peanut-butter sandwich. —
James Wolcott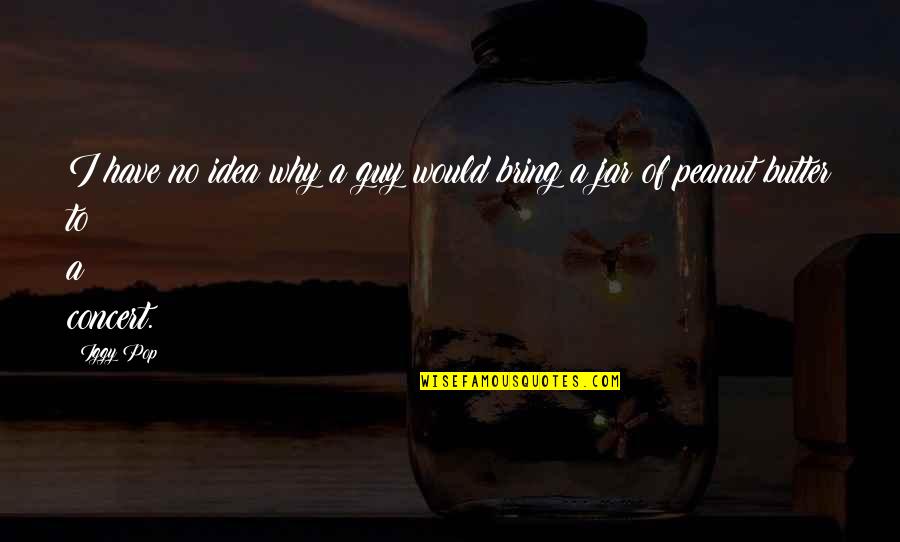 I have no idea why a guy would bring a jar of peanut butter to a concert. —
Iggy Pop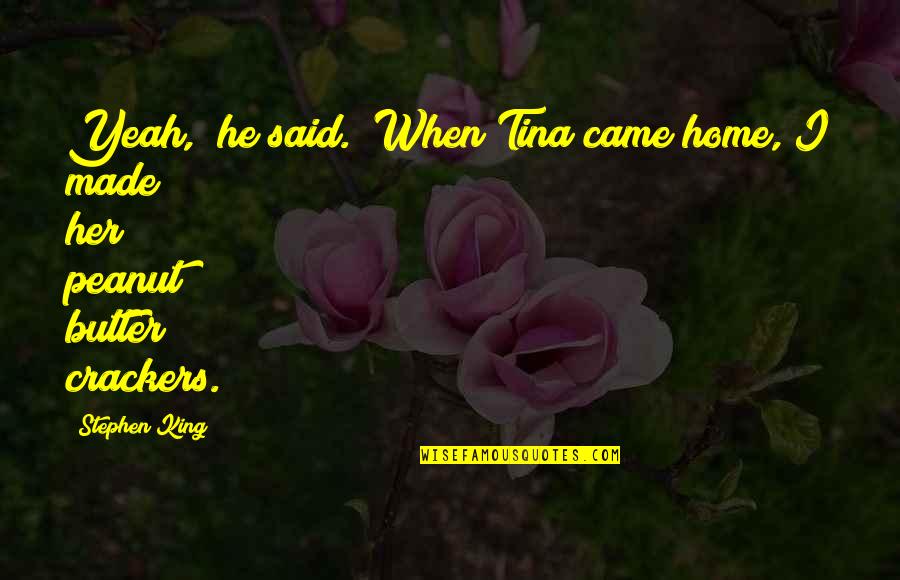 Yeah," he said. "When Tina came home, I made her peanut butter crackers. —
Stephen King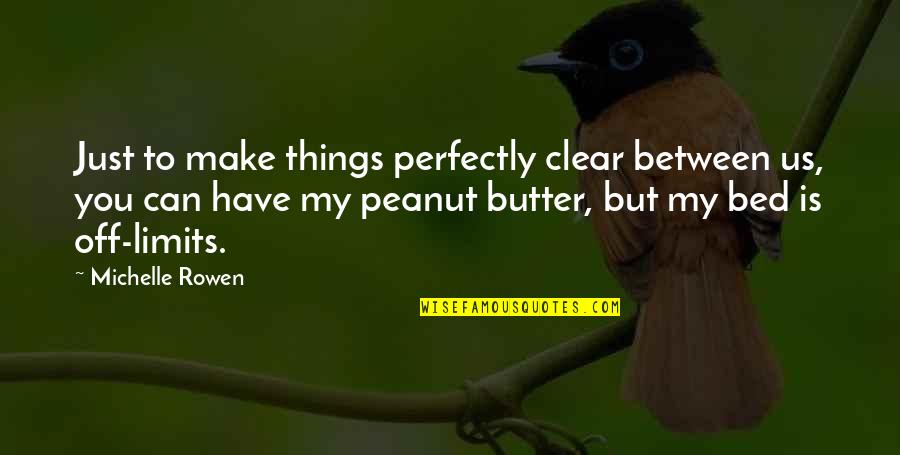 Just to make things perfectly clear between us, you can have my peanut butter, but my bed is off-limits. —
Michelle Rowen