Peace Of Mind And Body Quotes
Collection of top 43 famous quotes about Peace Of Mind And Body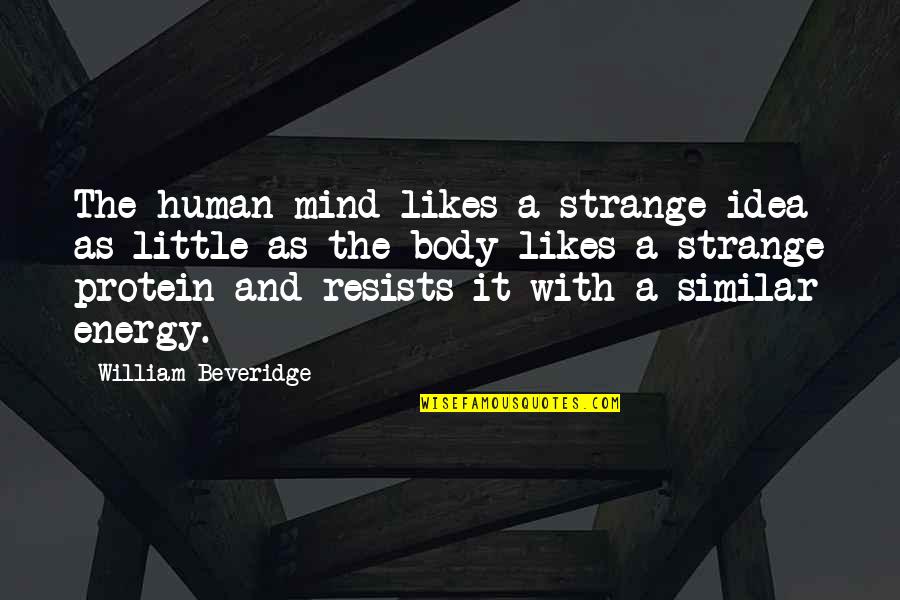 The human mind likes a strange idea as little as the body likes a strange protein and resists it with a similar energy.
—
William Beveridge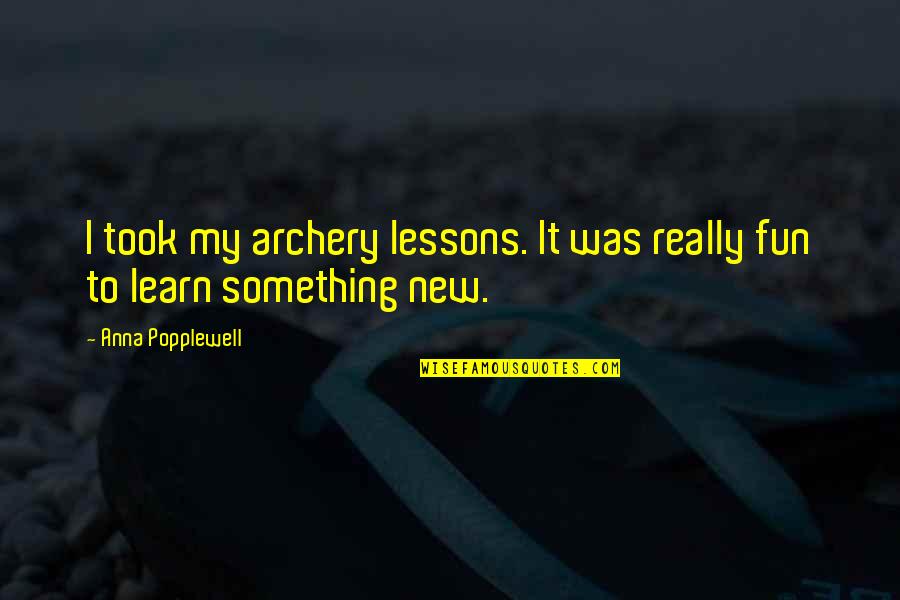 I took my archery lessons. It was really fun to learn something new.
—
Anna Popplewell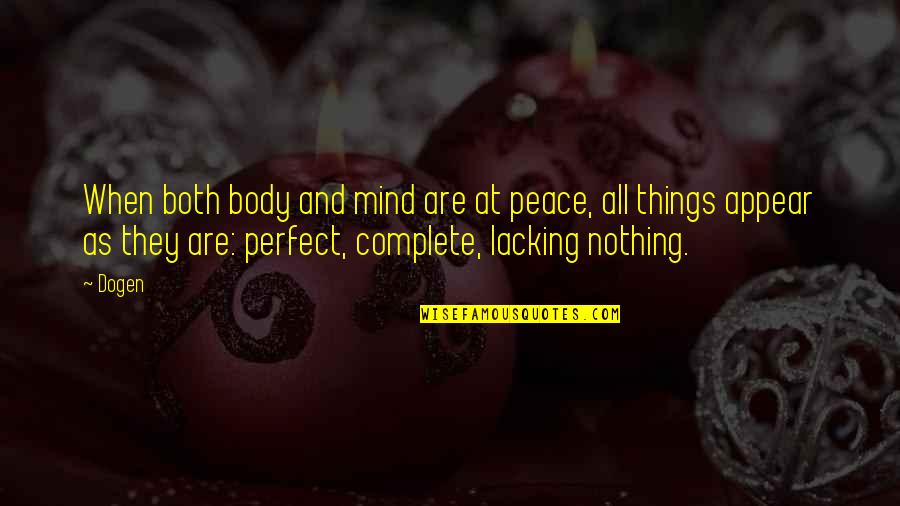 When both body and mind are at peace, all things appear as they are: perfect, complete, lacking nothing.
—
Dogen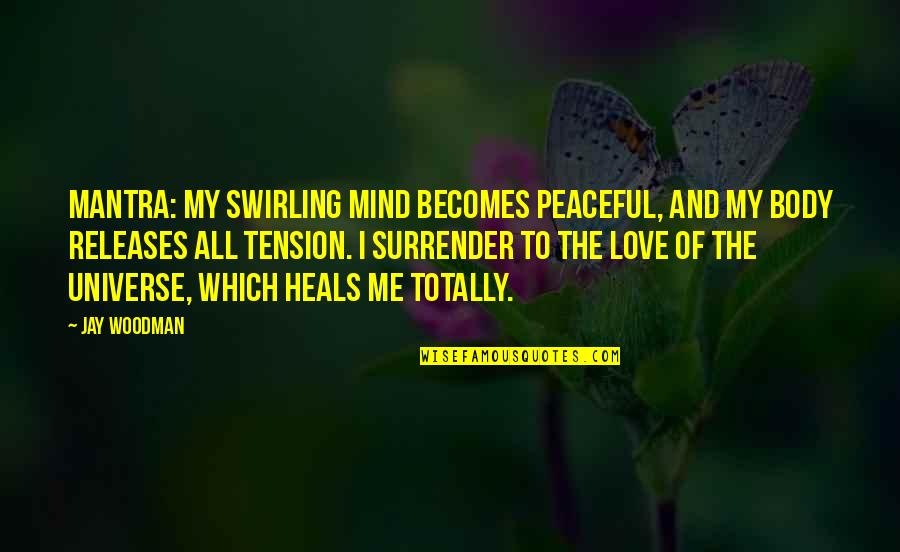 Mantra: My swirling mind becomes peaceful, and my body releases all tension. I surrender to the love of the universe, which heals me totally.
—
Jay Woodman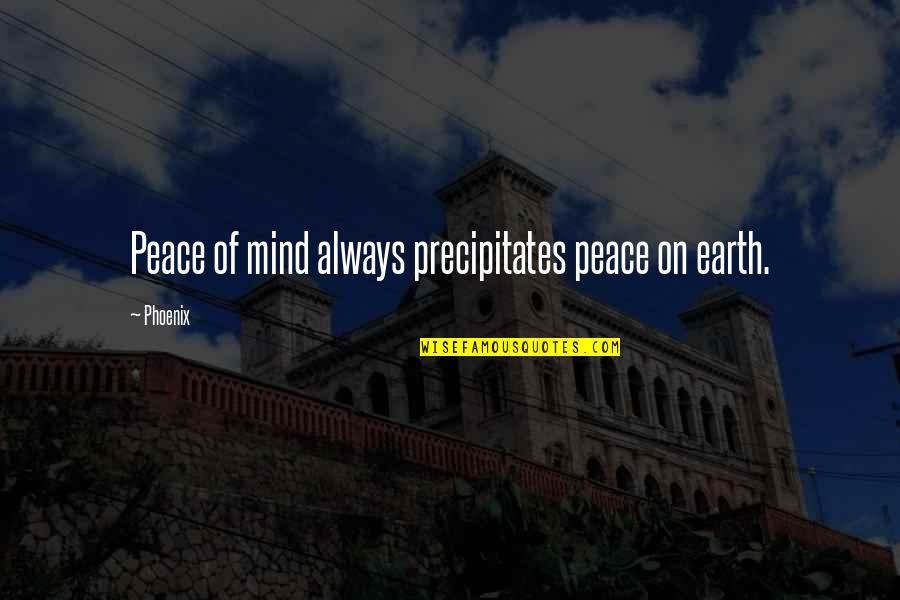 Peace of mind always precipitates peace on earth.
—
Phoenix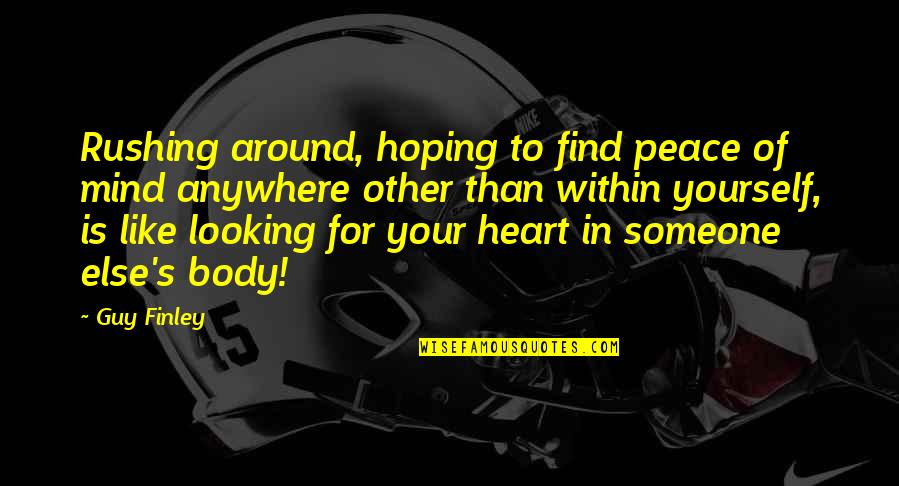 Rushing around, hoping to find peace of mind anywhere other than within yourself, is like looking for your heart in someone else's body!
—
Guy Finley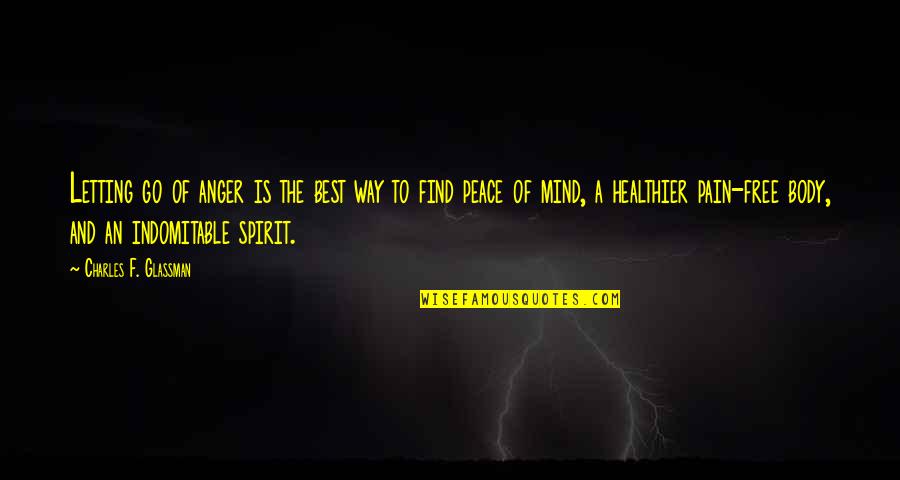 Letting go of anger is the best way to find peace of mind, a healthier pain-free body, and an indomitable spirit.
—
Charles F. Glassman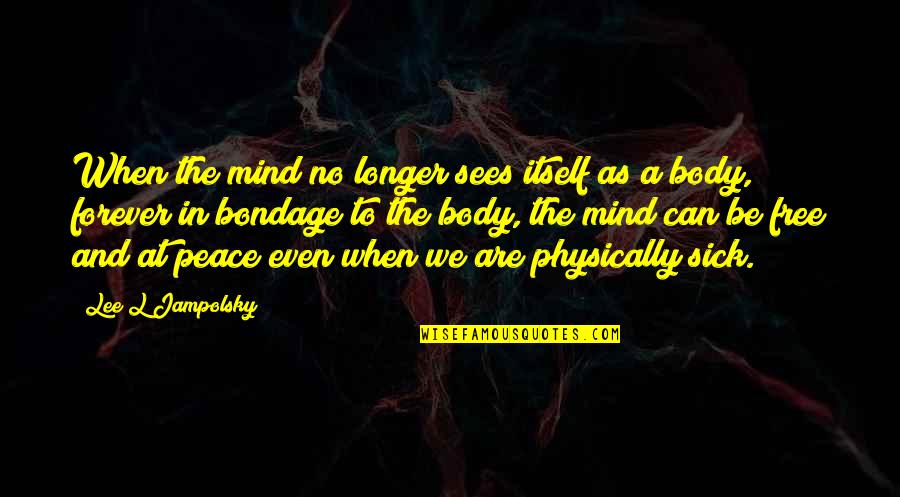 When the mind no longer sees itself as a body, forever in bondage to the body, the mind can be free and at peace even when we are physically sick.
—
Lee L Jampolsky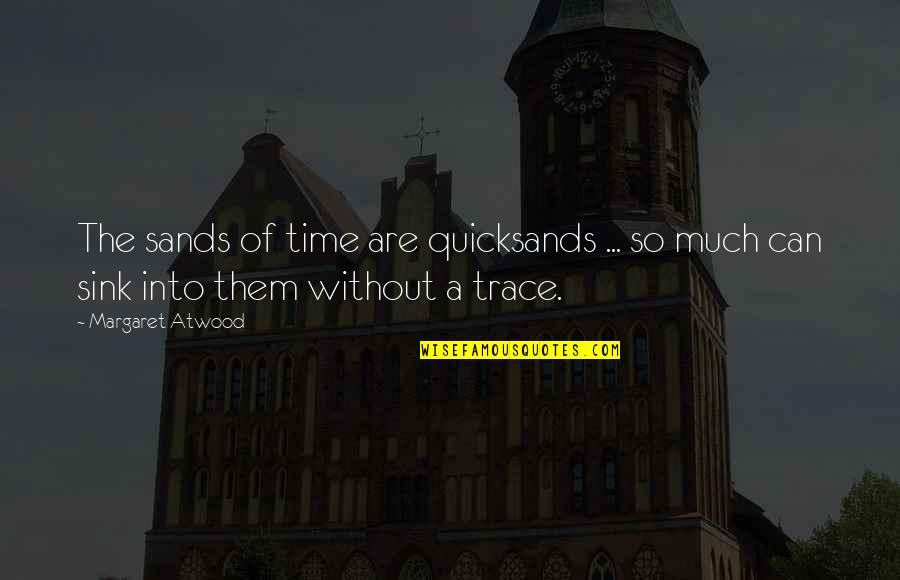 The sands of time are quicksands ... so much can sink into them without a trace.
—
Margaret Atwood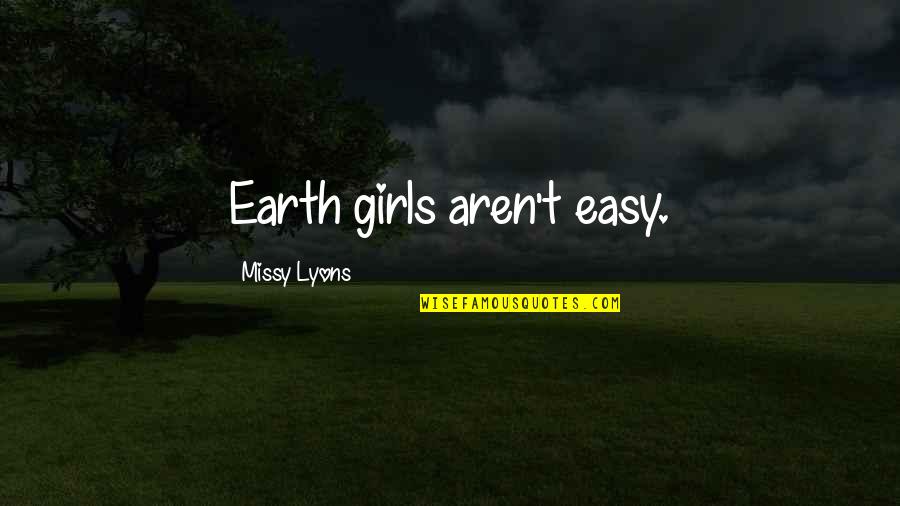 Earth girls aren't easy.
—
Missy Lyons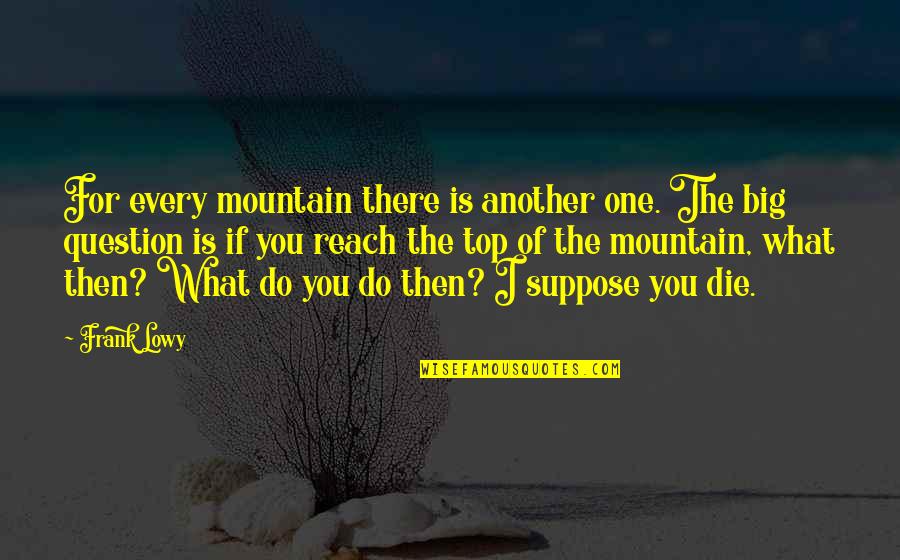 For every mountain there is another one. The big question is if you reach the top of the mountain, what then? What do you do then? I suppose you die.
—
Frank Lowy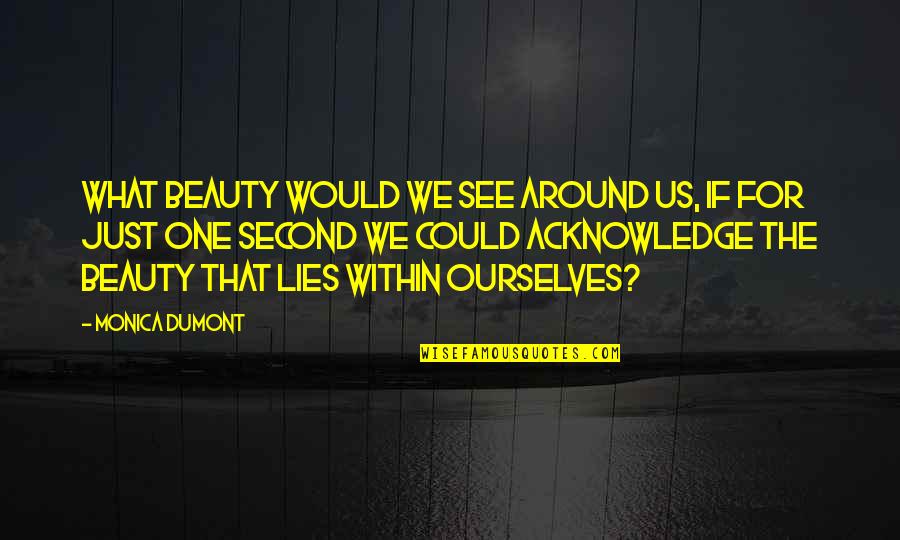 What beauty would we see around us, if for just one second we could acknowledge the beauty that lies within ourselves?
—
Monica Dumont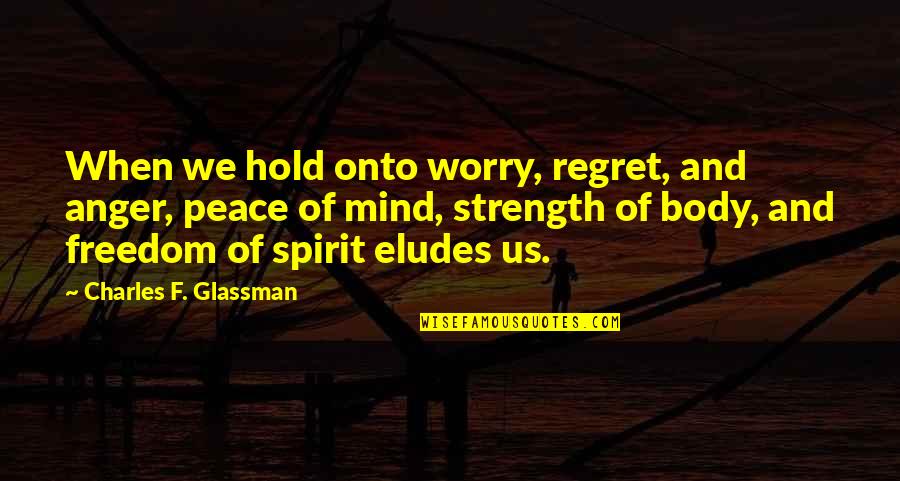 When we hold onto worry, regret, and anger, peace of mind, strength of body, and freedom of spirit eludes us.
—
Charles F. Glassman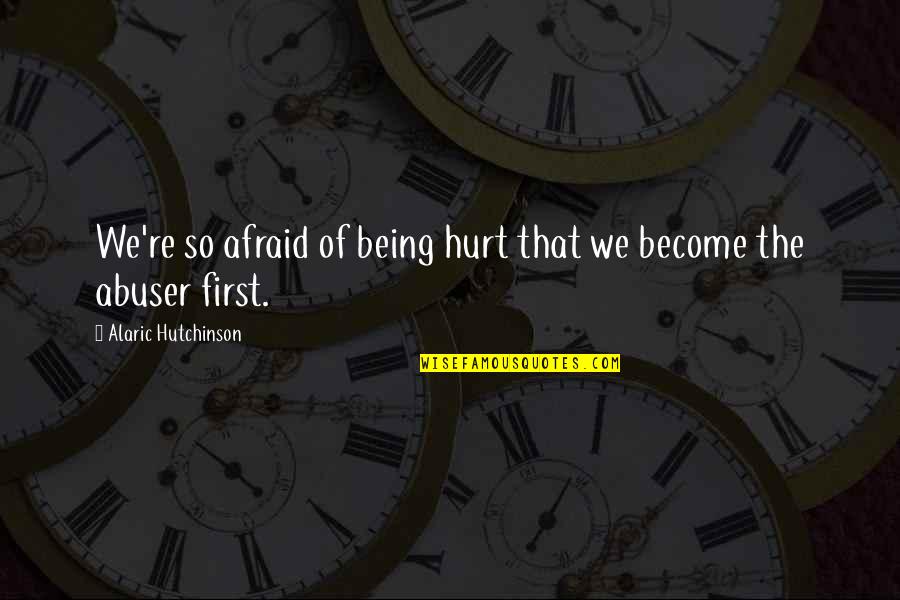 We're so afraid of being hurt that we become the abuser first. —
Alaric Hutchinson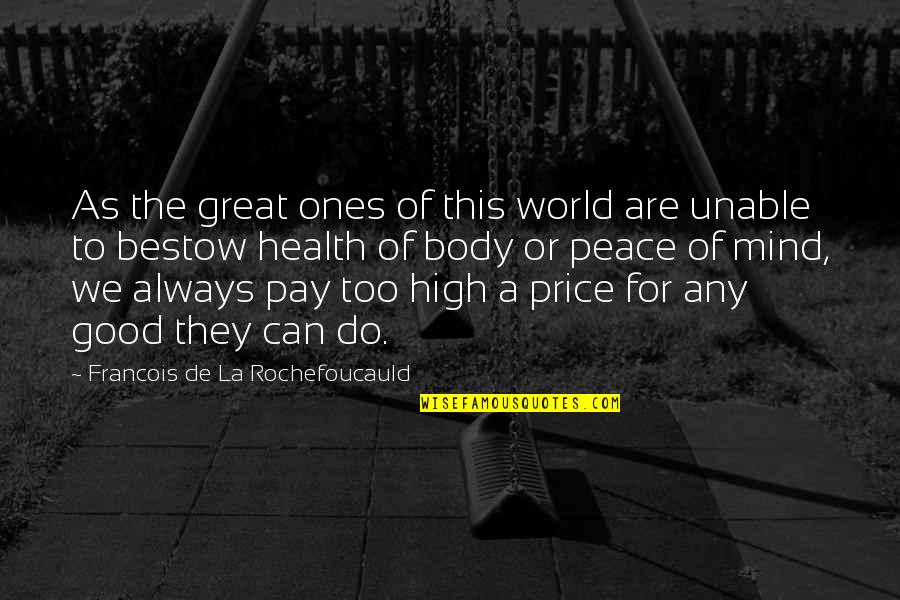 As the great ones of this world are unable to bestow health of body or peace of mind, we always pay too high a price for any good they can do. —
Francois De La Rochefoucauld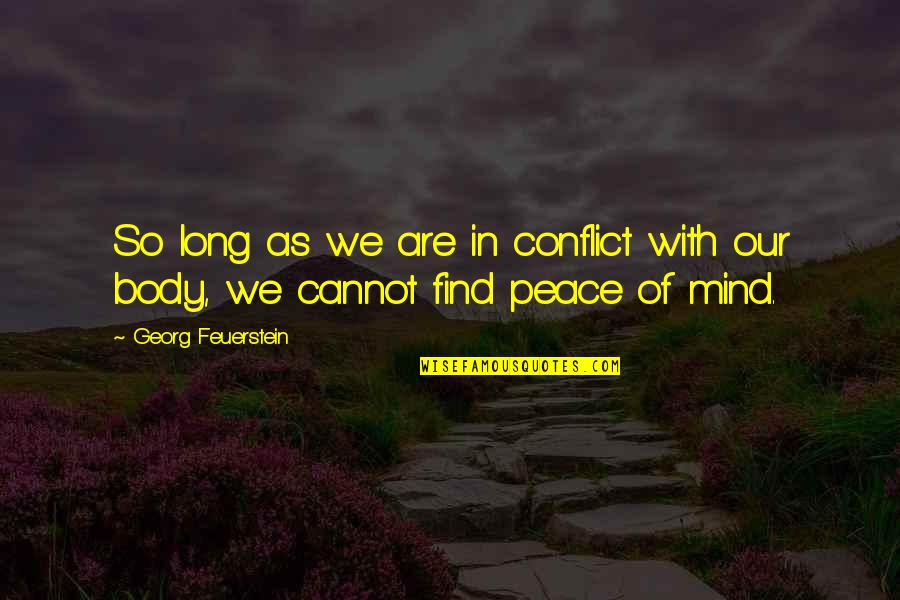 So long as we are in conflict with our body, we cannot find peace of mind. —
Georg Feuerstein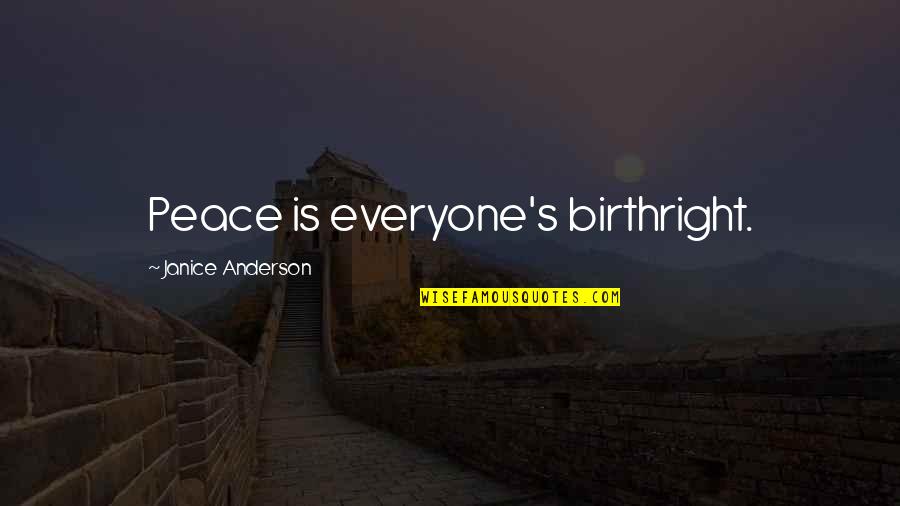 Peace is everyone's birthright. —
Janice Anderson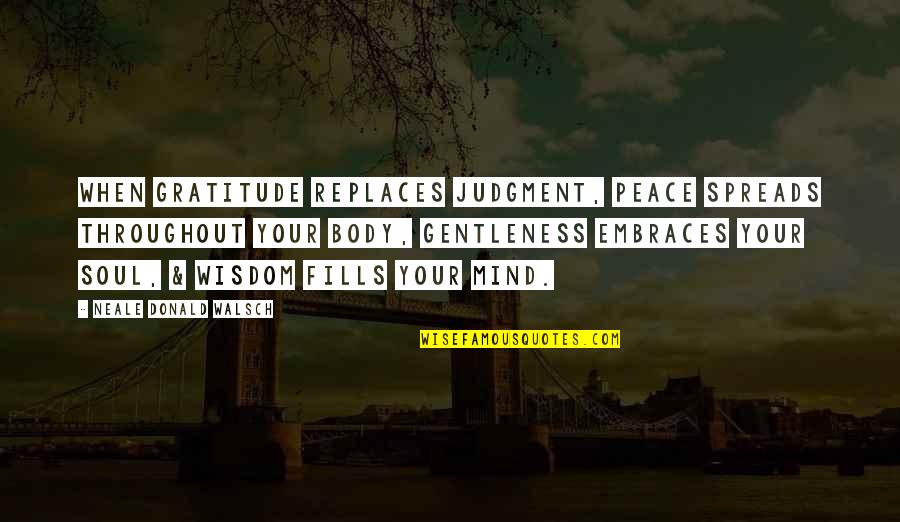 When gratitude replaces judgment, peace spreads throughout your body, gentleness embraces your soul, & wisdom fills your mind. —
Neale Donald Walsch
Most of what has lived on Earth has left behind no record at all. —
Bill Bryson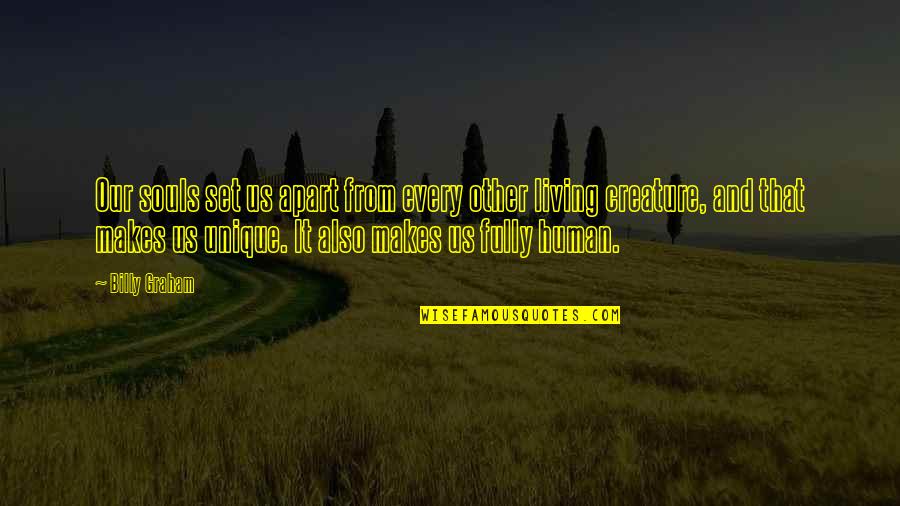 Our souls set us apart from every other living creature, and that makes us unique. It also makes us fully human. —
Billy Graham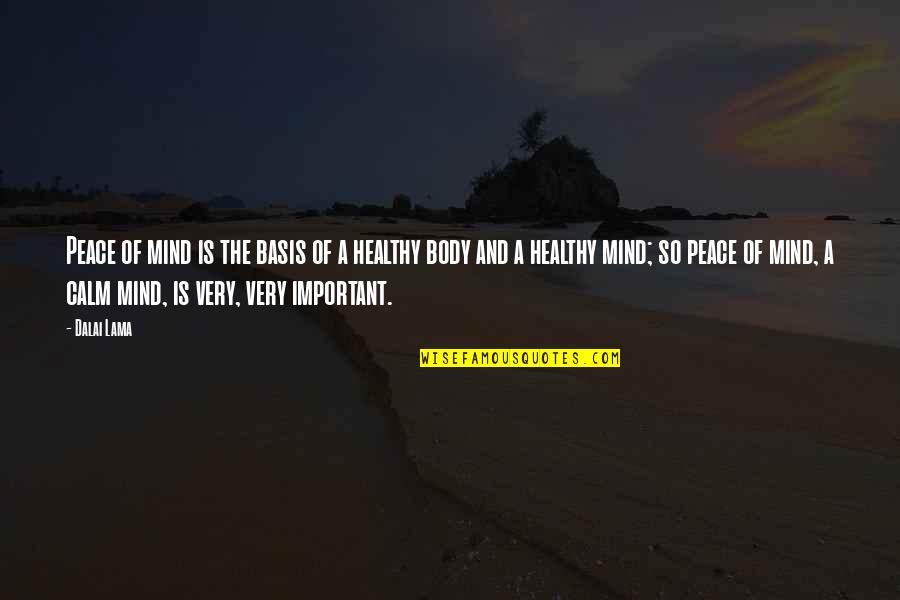 Peace of mind is the basis of a healthy body and a healthy mind; so peace of mind, a calm mind, is very, very important. —
Dalai Lama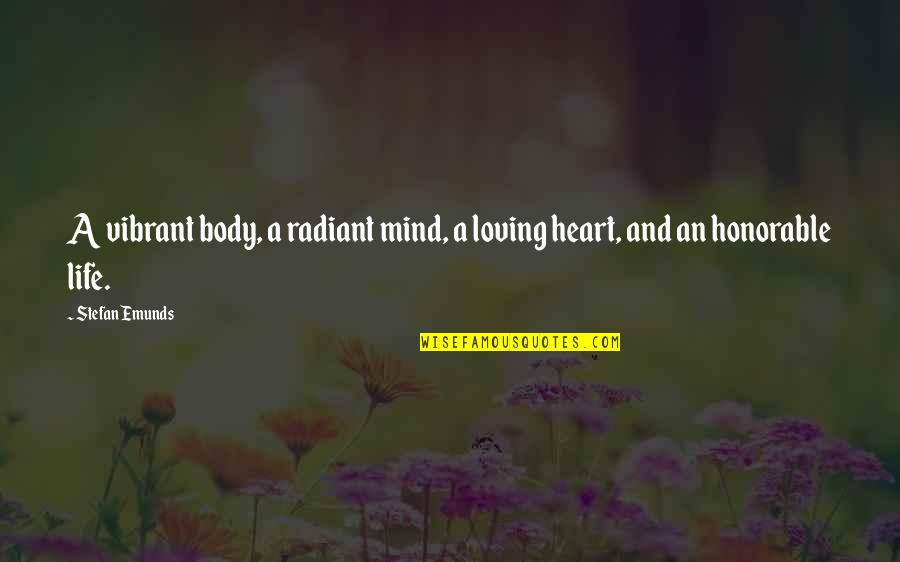 A vibrant body, a radiant mind, a loving heart, and an honorable life. —
Stefan Emunds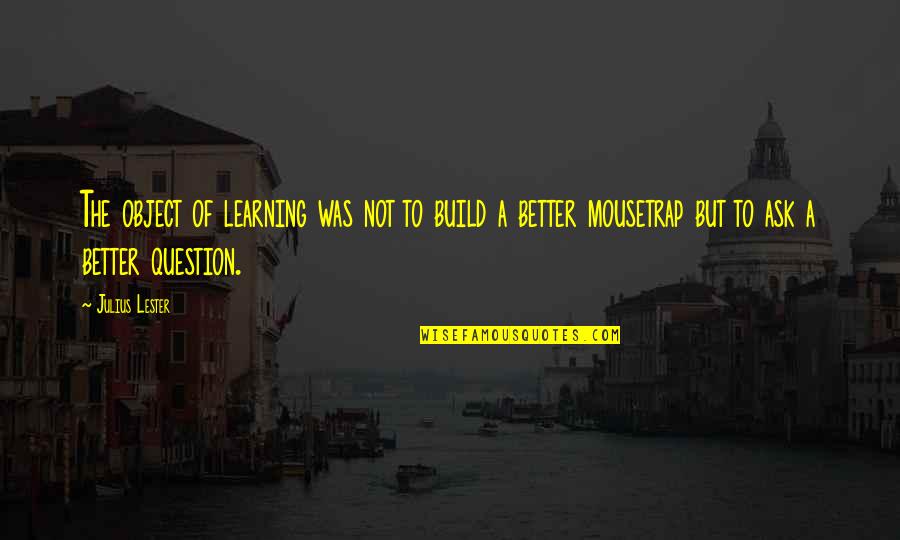 The object of learning was not to build a better mousetrap but to ask a better question. —
Julius Lester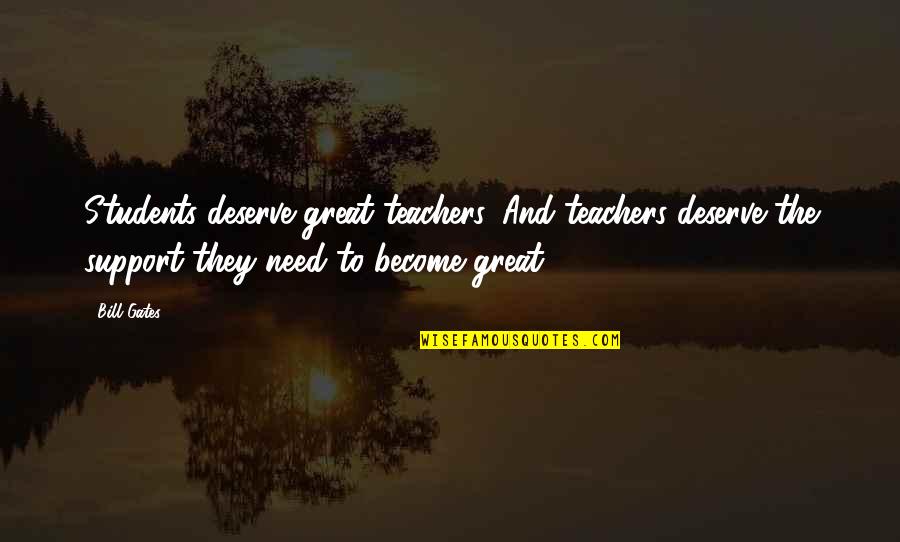 Students deserve great teachers. And teachers deserve the support they need to become great. —
Bill Gates
We've got to see a state where the Afghan government can handle its own day-to-day security. —
Stephen Harper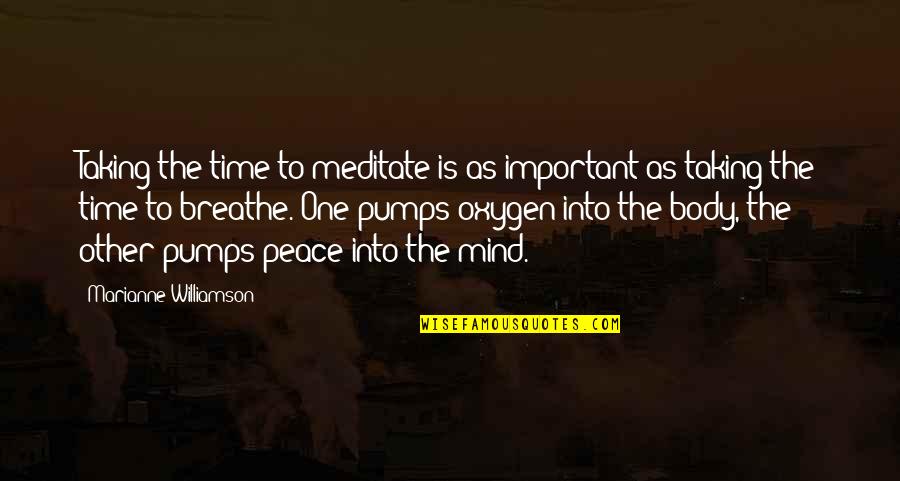 Taking the time to meditate is as important as taking the time to breathe. One pumps oxygen into the body, the other pumps peace into the mind. —
Marianne Williamson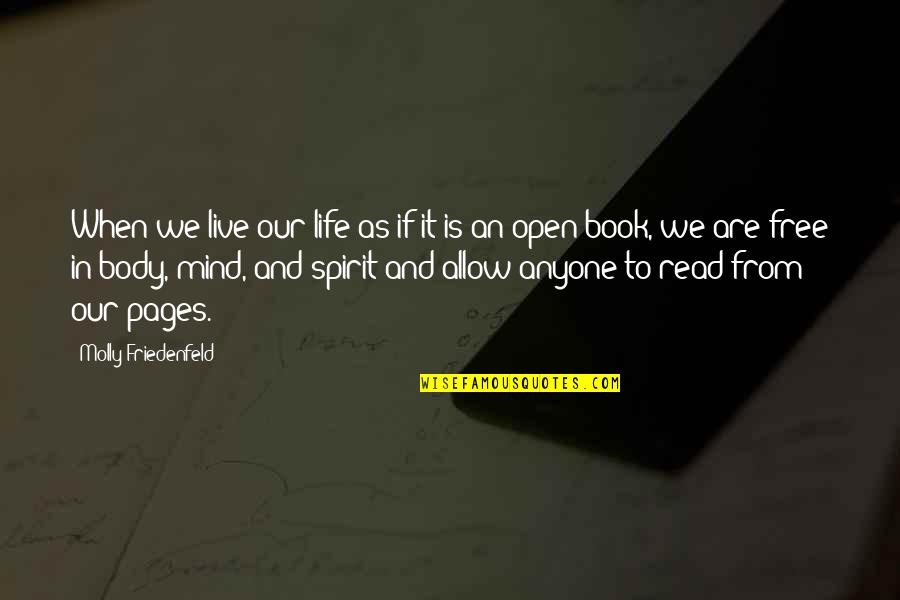 When we live our life as if it is an open book, we are free in body, mind, and spirit and allow anyone to read from our pages. —
Molly Friedenfeld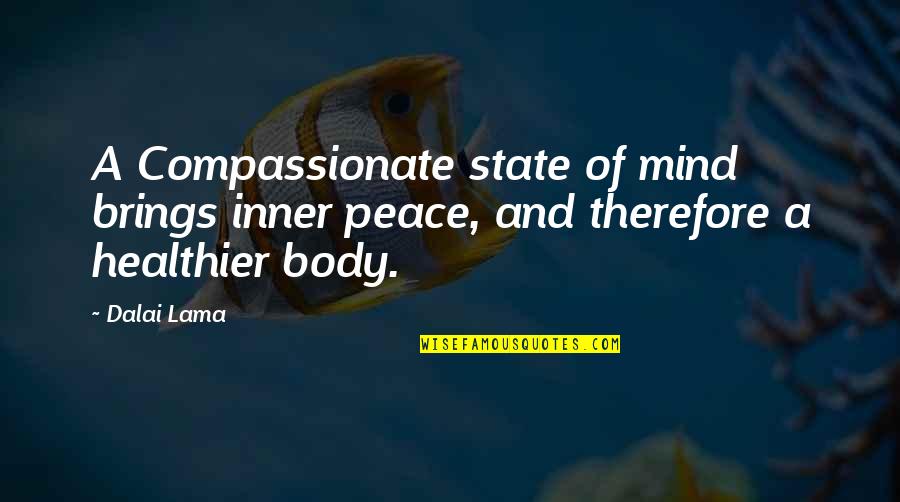 A Compassionate state of mind brings inner peace, and therefore a healthier body. —
Dalai Lama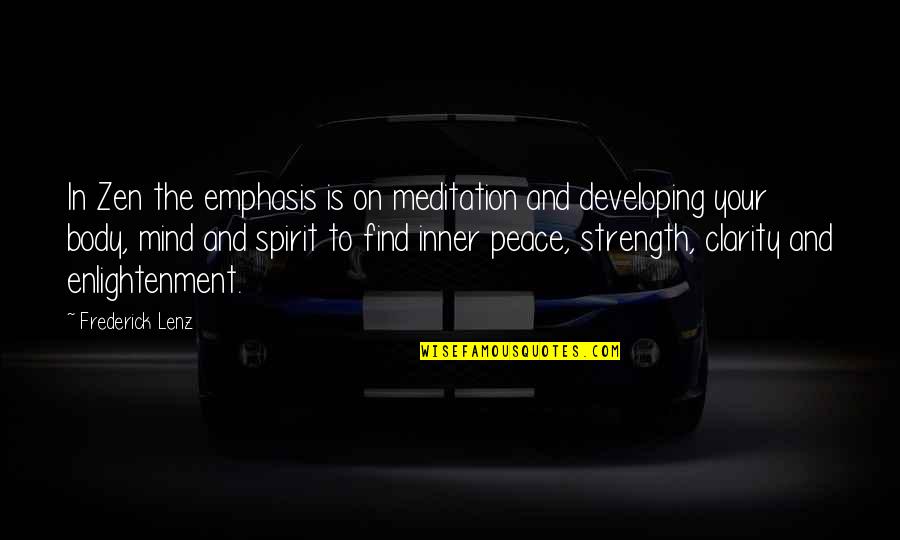 In Zen the emphasis is on meditation and developing your body, mind and spirit to find inner peace, strength, clarity and enlightenment. —
Frederick Lenz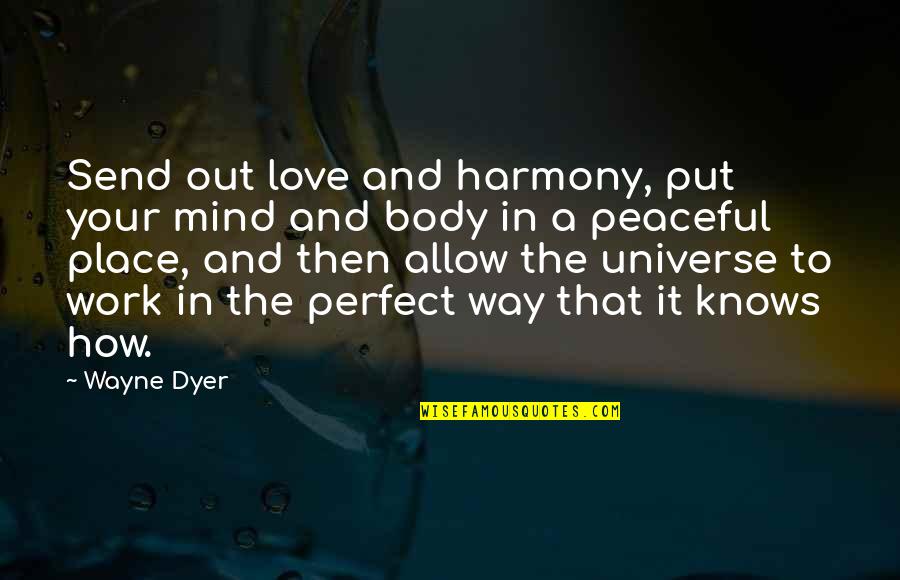 Send out love and harmony, put your mind and body in a peaceful place, and then allow the universe to work in the perfect way that it knows how. —
Wayne Dyer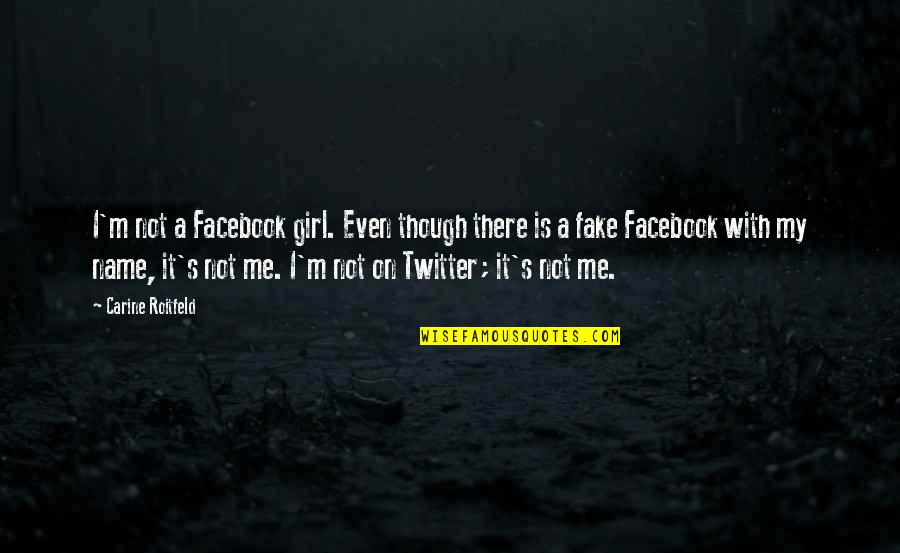 I'm not a Facebook girl. Even though there is a fake Facebook with my name, it's not me. I'm not on Twitter; it's not me. —
Carine Roitfeld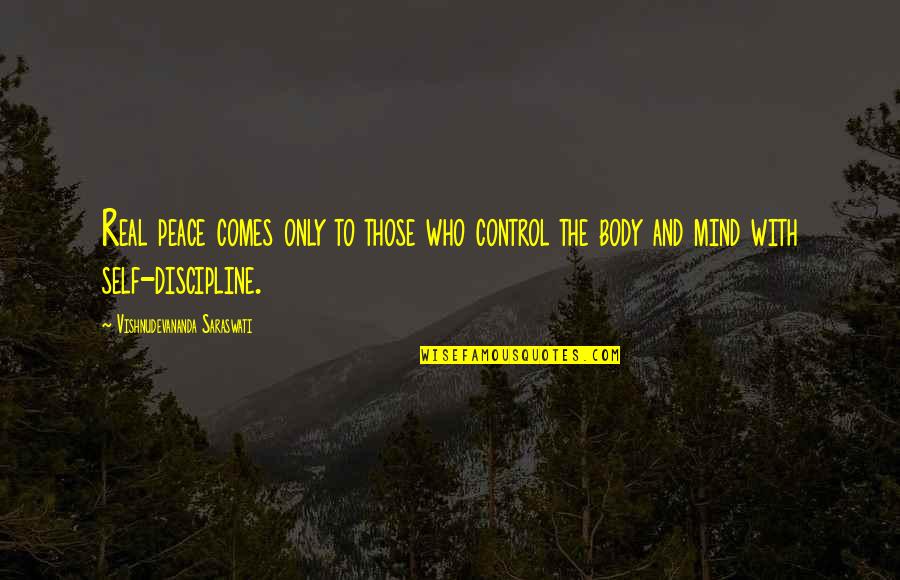 Real peace comes only to those who control the body and mind with self-discipline. —
Vishnudevananda Saraswati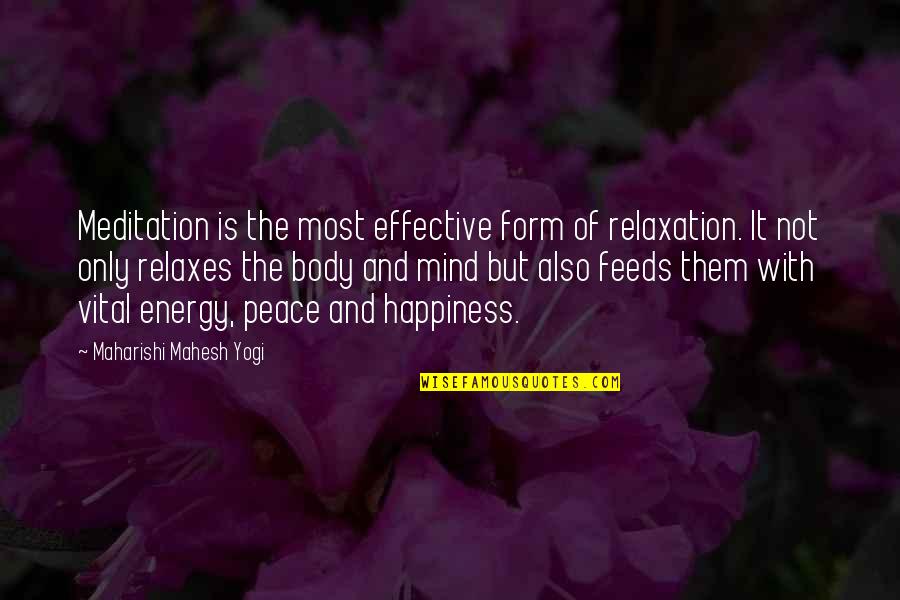 Meditation is the most effective form of relaxation. It not only relaxes the body and mind but also feeds them with vital energy, peace and happiness. —
Maharishi Mahesh Yogi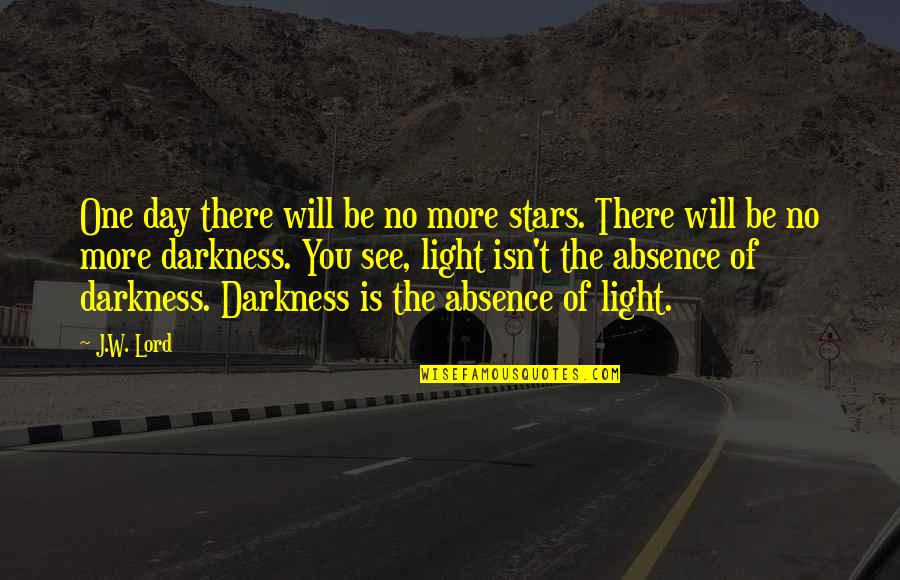 One day there will be no more stars. There will be no more darkness. You see, light isn't the absence of darkness. Darkness is the absence of light. —
J.W. Lord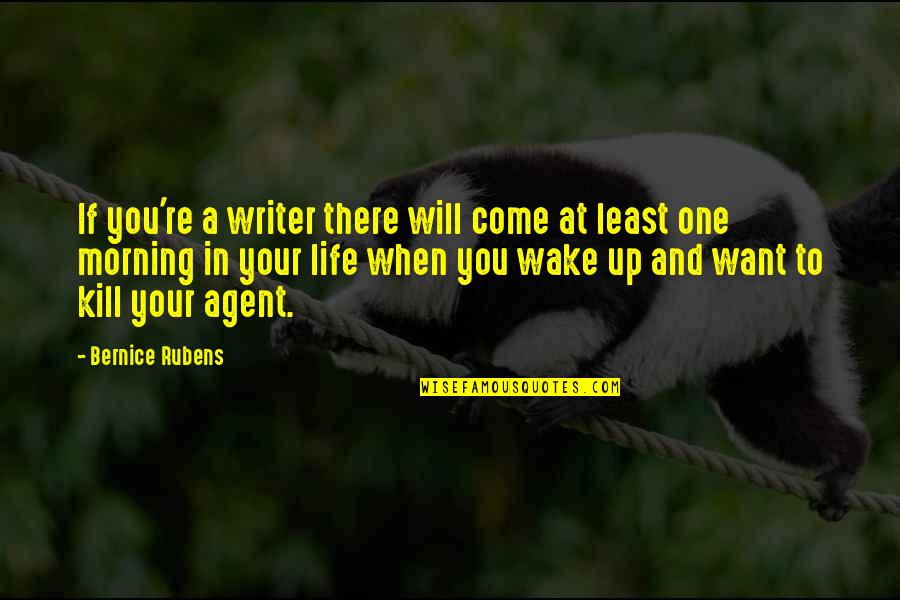 If you're a writer there will come at least one morning in your life when you wake up and want to kill your agent. —
Bernice Rubens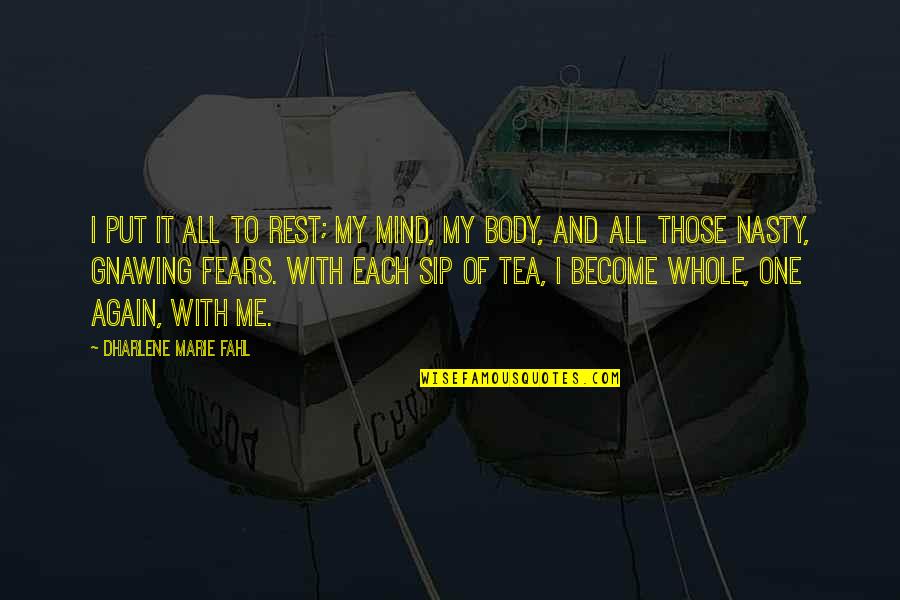 I put it all to rest; my mind, my body, and all those nasty, gnawing fears. With each sip of tea, I become whole, one again, with me. —
Dharlene Marie Fahl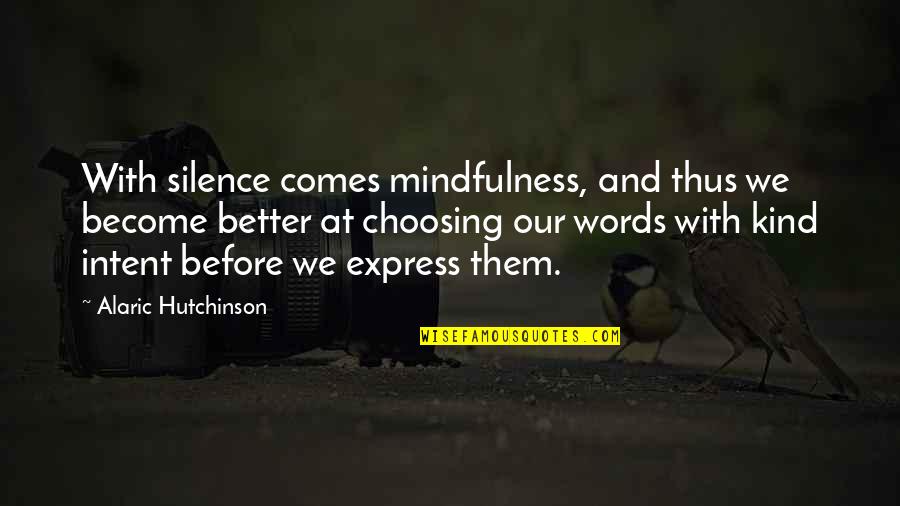 With silence comes mindfulness, and thus we become better at choosing our words with kind intent before we express them. —
Alaric Hutchinson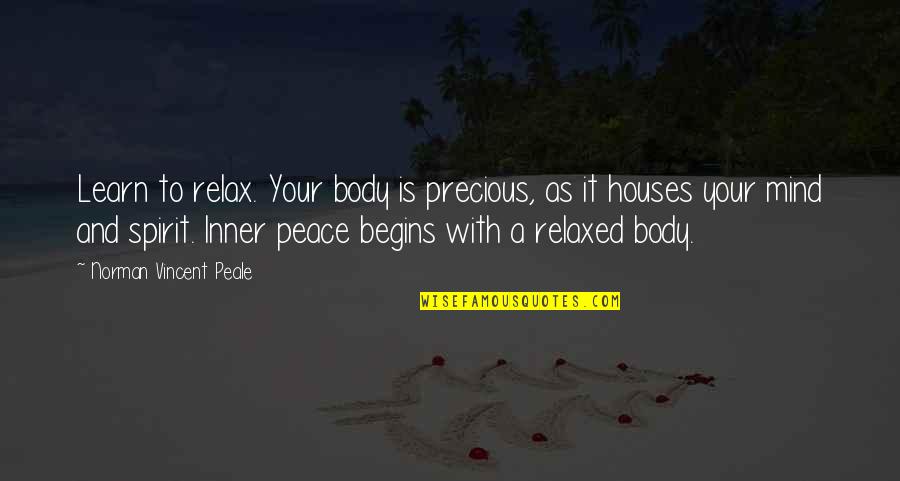 Learn to relax. Your body is precious,
as it houses your mind and spirit.
Inner peace begins with a relaxed body. —
Norman Vincent Peale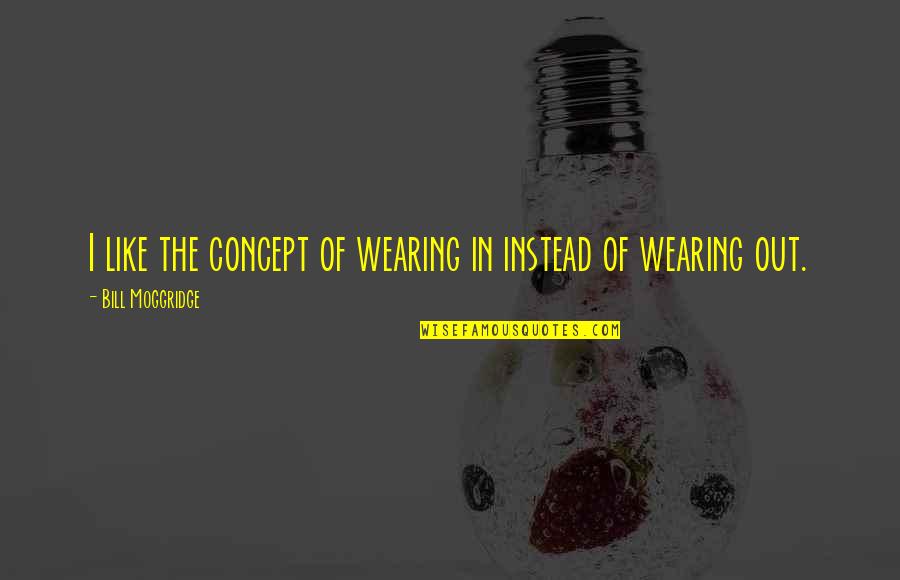 I like the concept of wearing in instead of wearing out. —
Bill Moggridge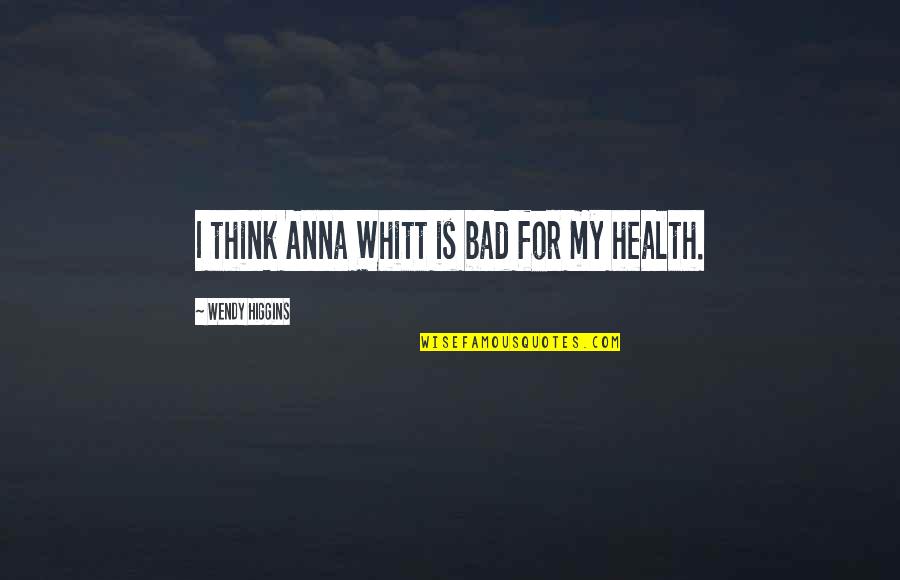 I think Anna Whitt is bad for my health. —
Wendy Higgins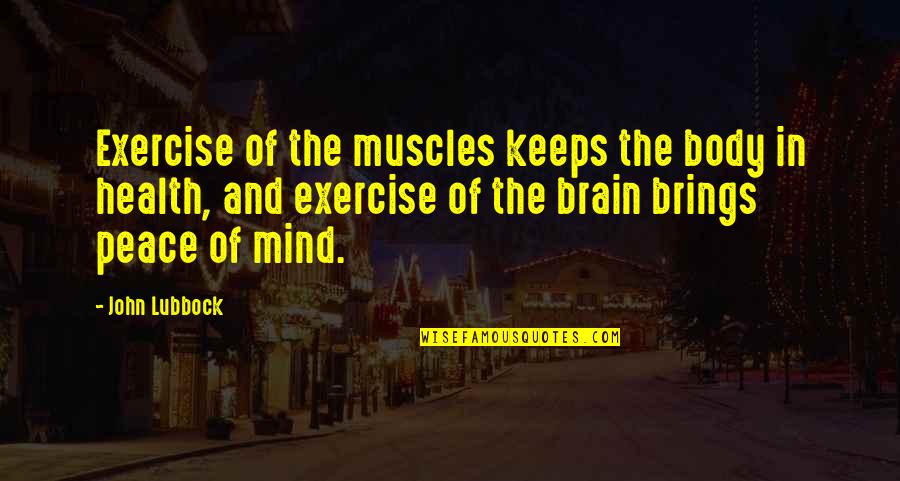 Exercise of the muscles keeps the body in health, and exercise of the brain brings peace of mind. —
John Lubbock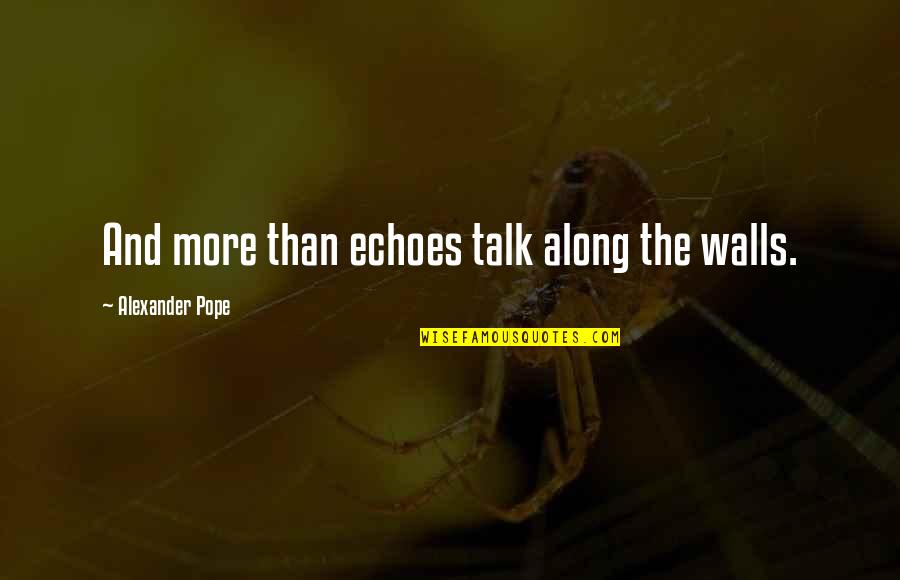 And more than echoes talk along the walls. —
Alexander Pope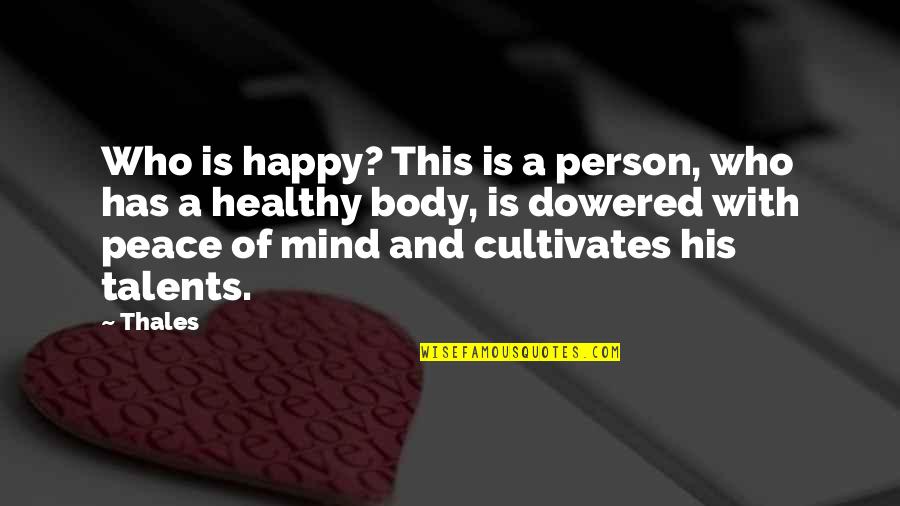 Who is happy? This is a person, who has a healthy body, is dowered with peace of mind and cultivates his talents. —
Thales