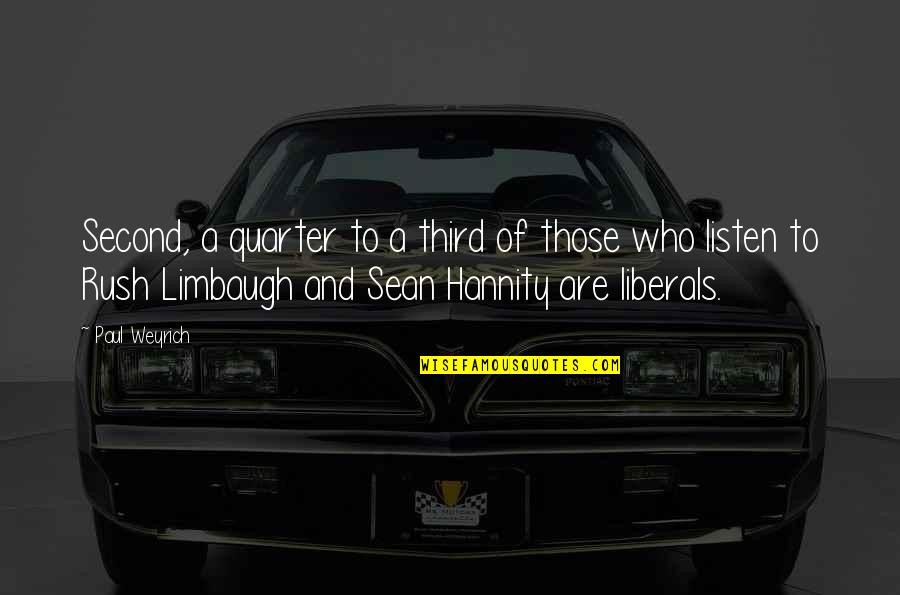 Second, a quarter to a third of those who listen to Rush Limbaugh and Sean Hannity are liberals.
—
Paul Weyrich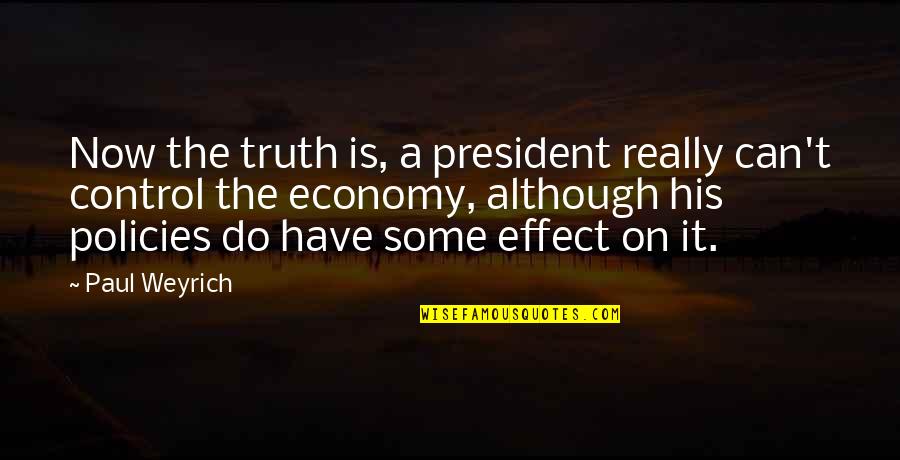 Now the truth is, a president really can't control the economy, although his policies do have some effect on it.
—
Paul Weyrich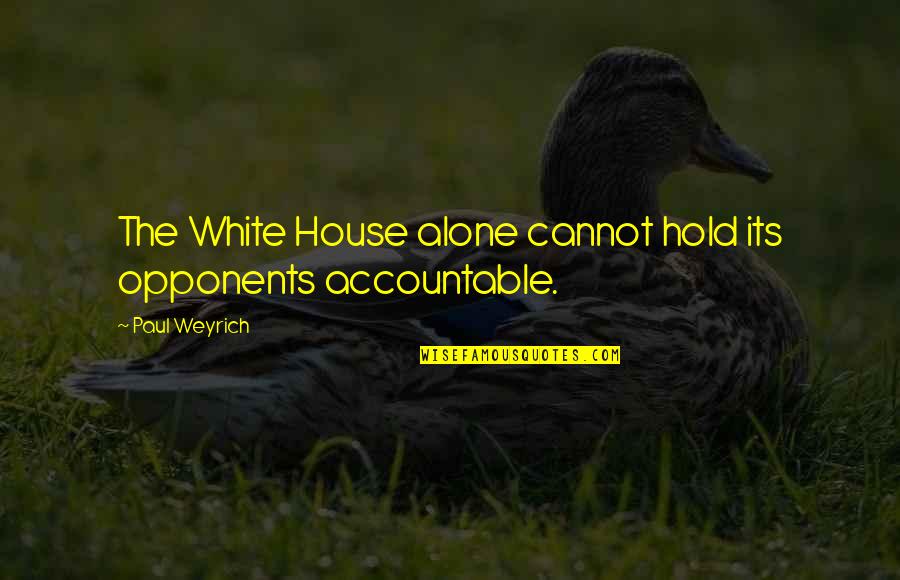 The White House alone cannot hold its opponents accountable.
—
Paul Weyrich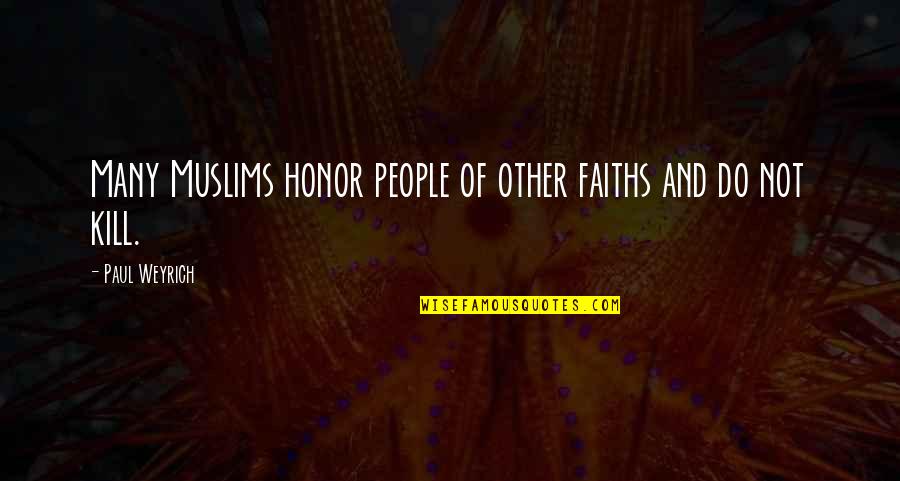 Many Muslims honor people of other faiths and do not kill. —
Paul Weyrich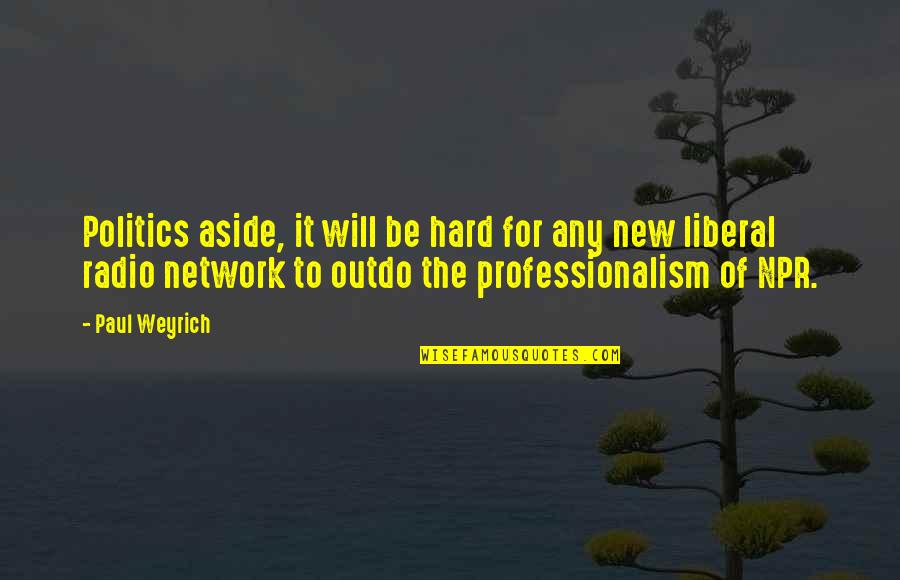 Politics aside, it will be hard for any new liberal radio network to outdo the professionalism of NPR. —
Paul Weyrich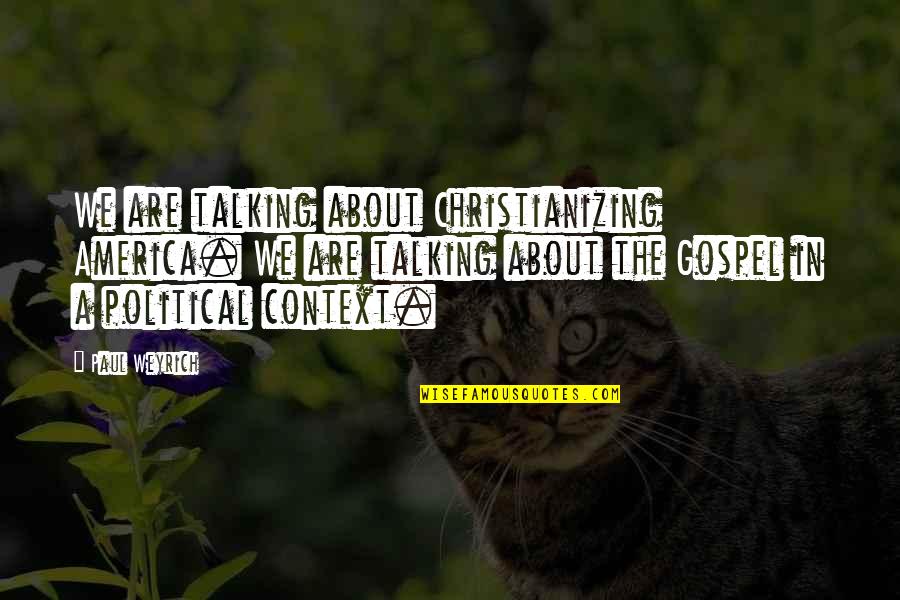 We are talking about Christianizing America. We are talking about the Gospel in a political context. —
Paul Weyrich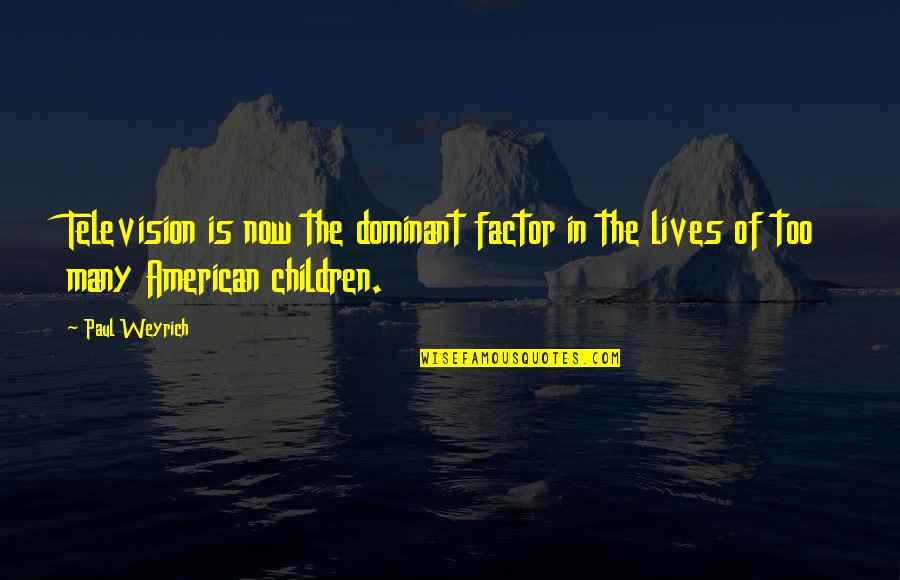 Television is now the dominant factor in the lives of too many American children. —
Paul Weyrich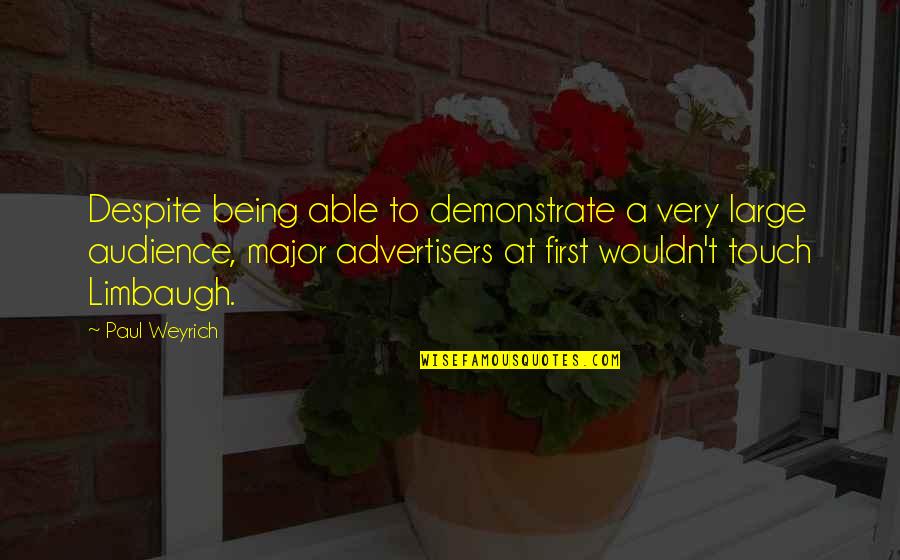 Despite being able to demonstrate a very large audience, major advertisers at first wouldn't touch Limbaugh. —
Paul Weyrich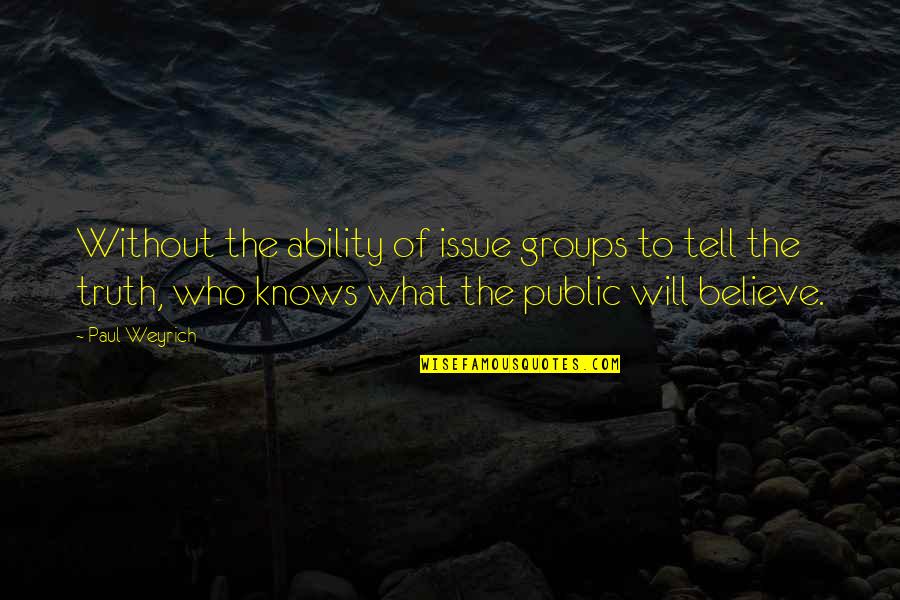 Without the ability of issue groups to tell the truth, who knows what the public will believe. —
Paul Weyrich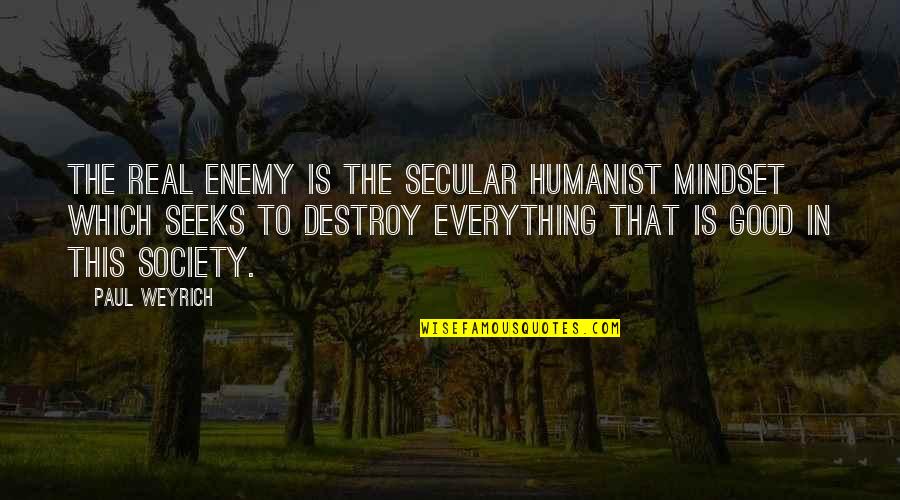 The real enemy is the secular humanist mindset which seeks to destroy everything that is good in this society. —
Paul Weyrich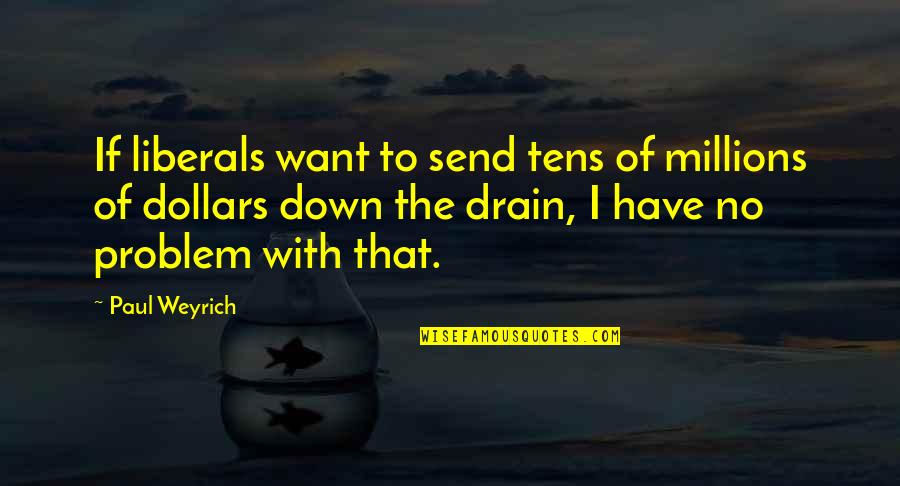 If liberals want to send tens of millions of dollars down the drain, I have no problem with that. —
Paul Weyrich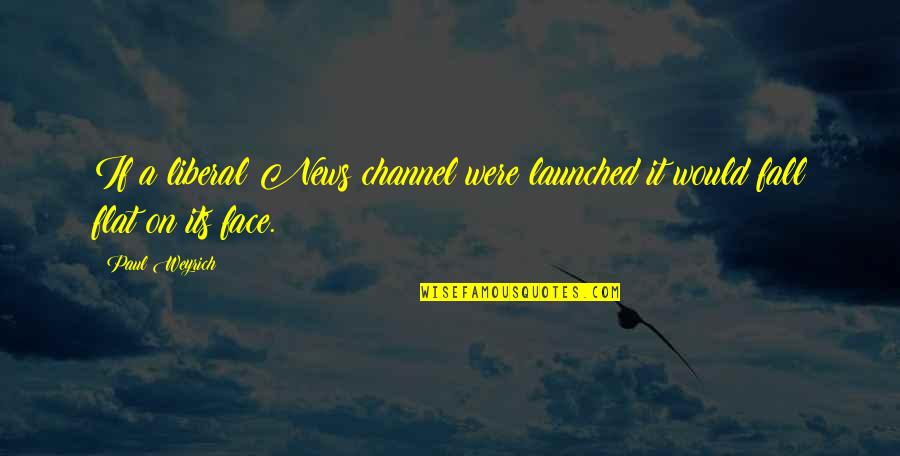 If a liberal News channel were launched it would fall flat on its face. —
Paul Weyrich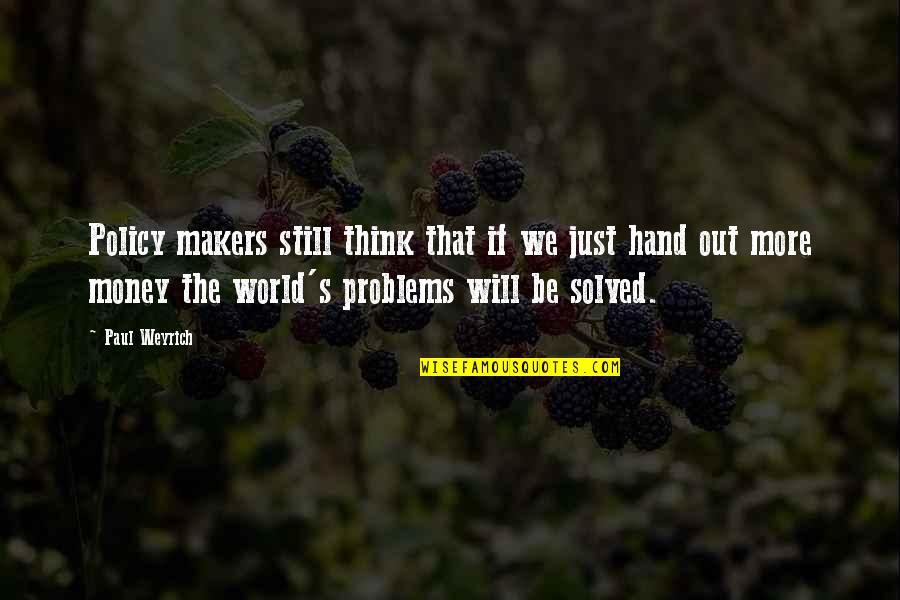 Policy makers still think that if we just hand out more money the world's problems will be solved. —
Paul Weyrich
The President has a short time to let people know that he is serious about getting spending under control. —
Paul Weyrich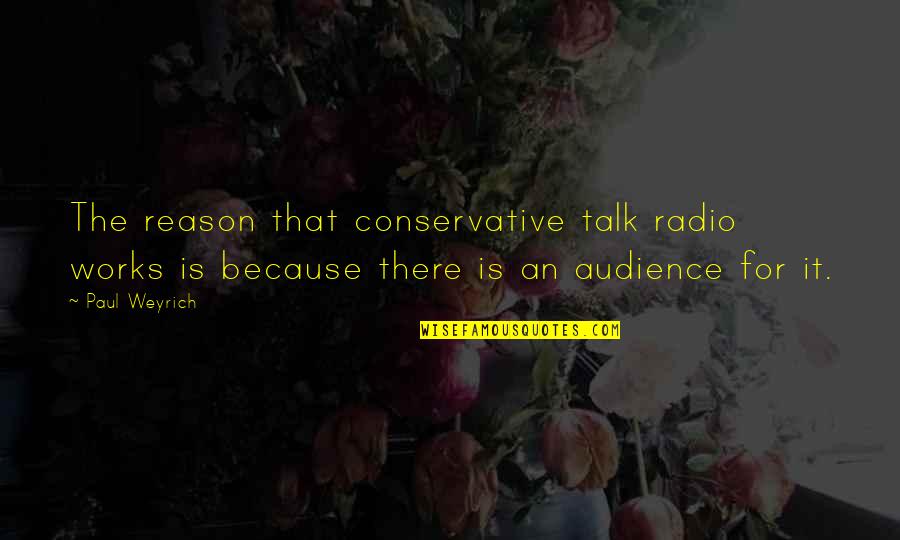 The reason that conservative talk radio works is because there is an audience for it. —
Paul Weyrich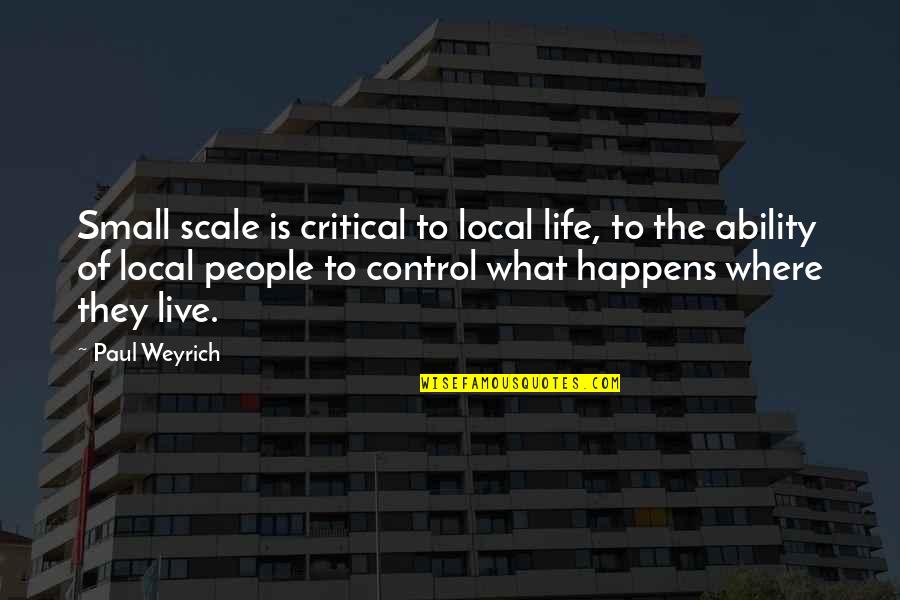 Small scale is critical to local life, to the ability of local people to control what happens where they live. —
Paul Weyrich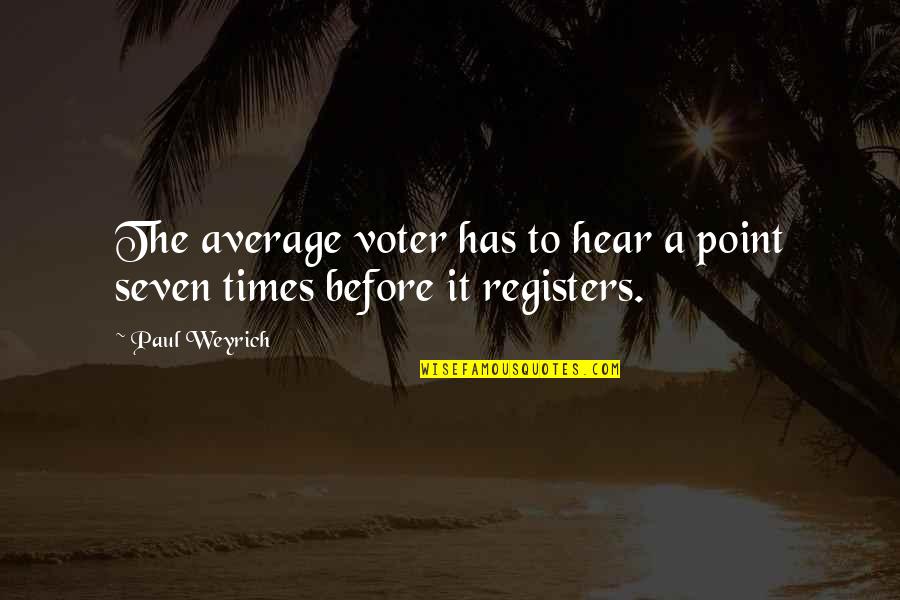 The average voter has to hear a point seven times before it registers. —
Paul Weyrich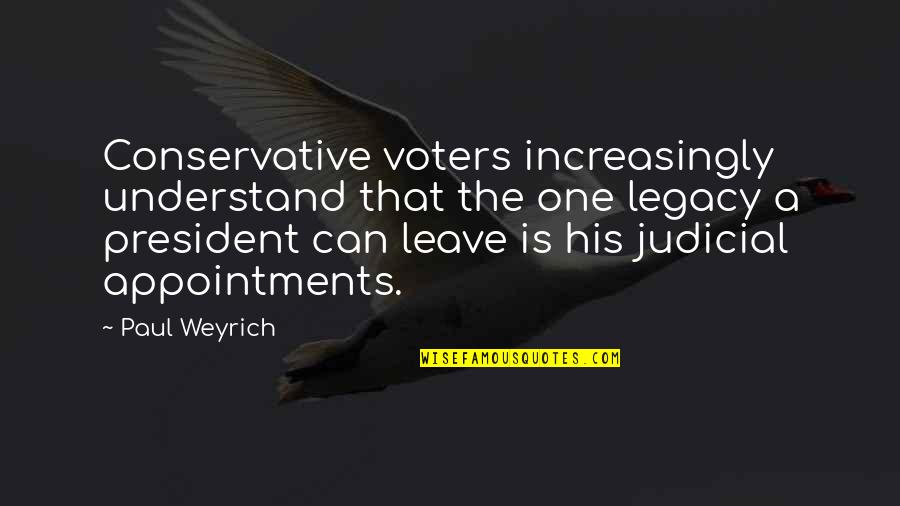 Conservative voters increasingly understand that the one legacy a president can leave is his judicial appointments. —
Paul Weyrich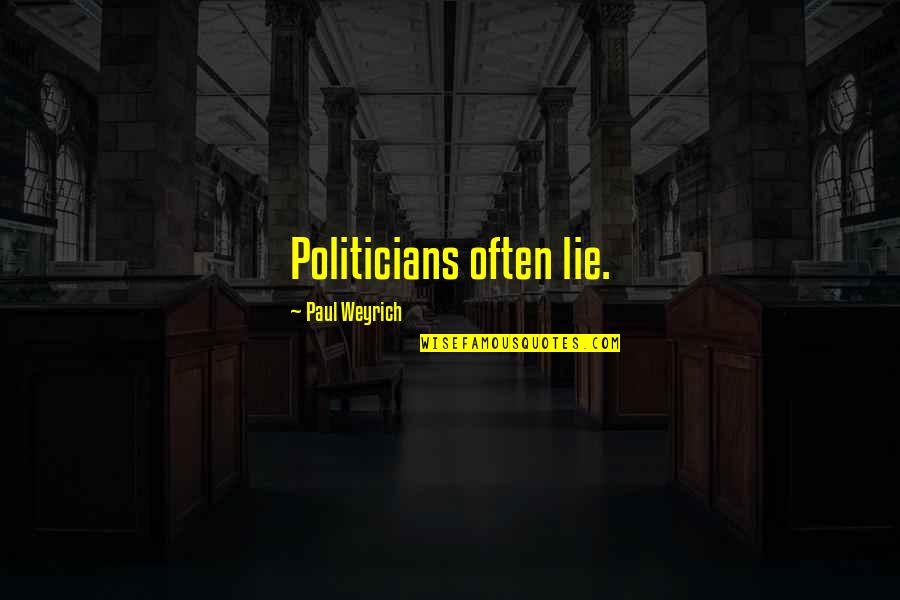 Politicians often lie. —
Paul Weyrich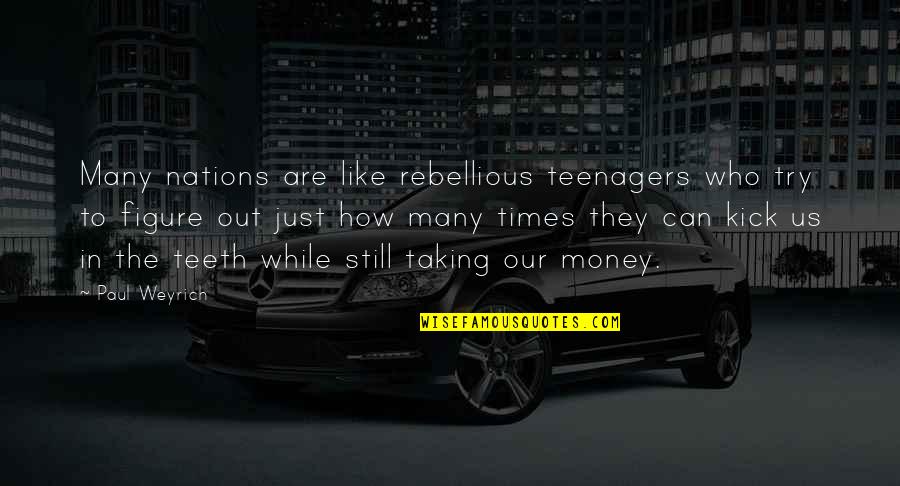 Many nations are like rebellious teenagers who try to figure out just how many times they can kick us in the teeth while still taking our money. —
Paul Weyrich
Unfortunately, too many public school officials believe that cameras are needed to enforce order and discipline. —
Paul Weyrich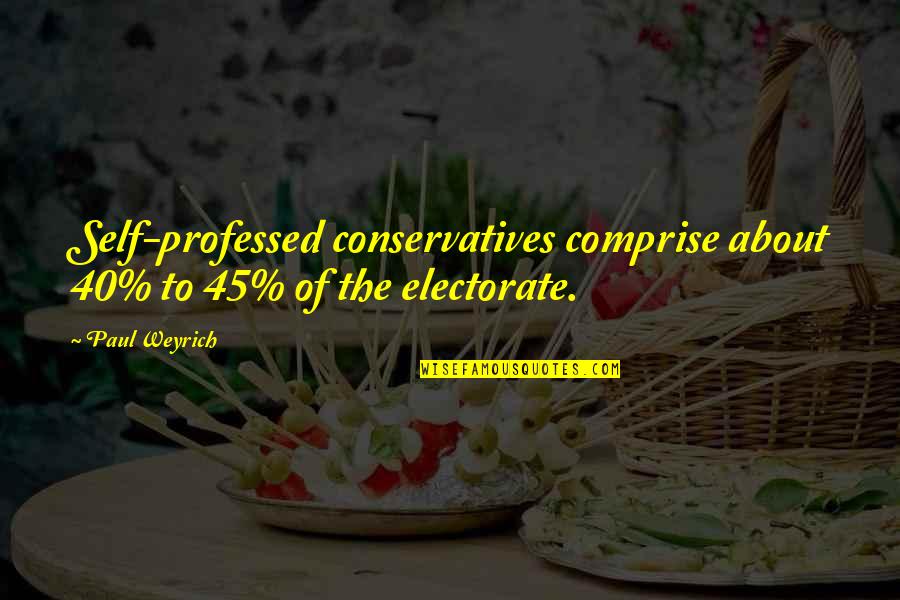 Self-professed conservatives comprise about 40% to 45% of the electorate. —
Paul Weyrich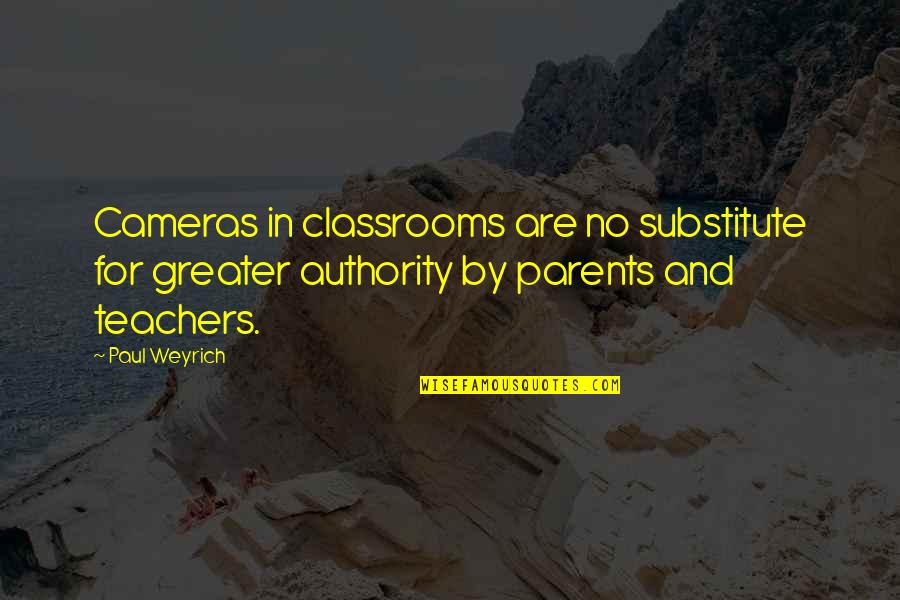 Cameras in classrooms are no substitute for greater authority by parents and teachers. —
Paul Weyrich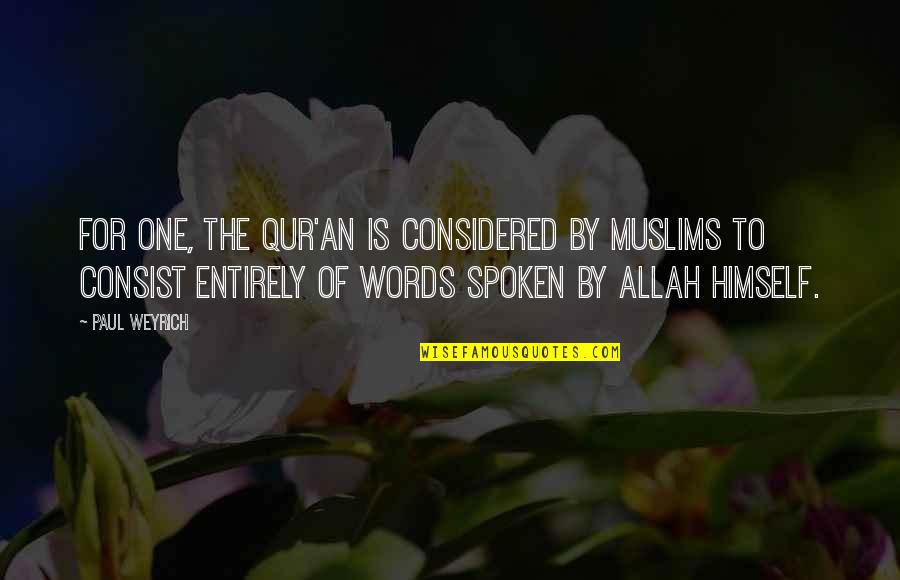 For one, the Qur'an is considered by Muslims to consist entirely of words spoken by Allah himself. —
Paul Weyrich
Self-professed liberals are only 15 to 20% of the electorate. —
Paul Weyrich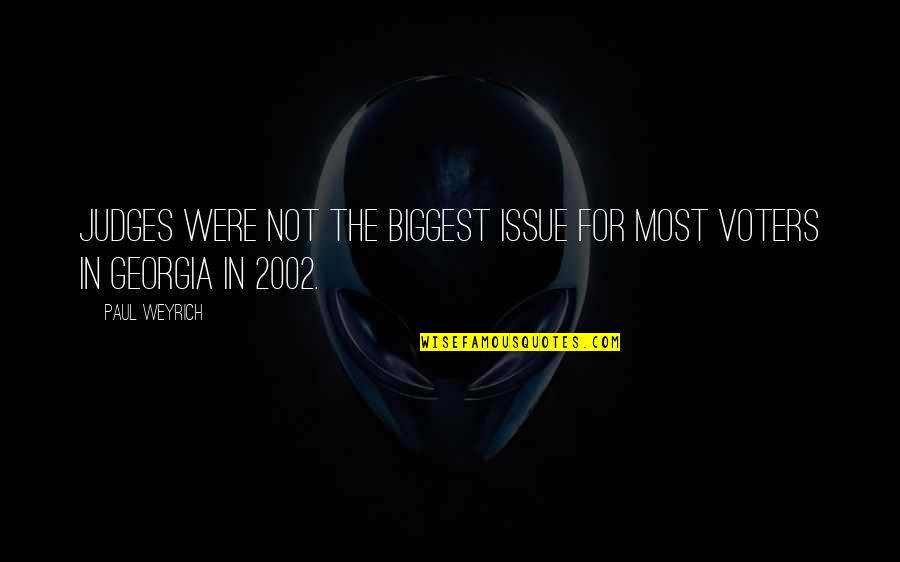 Judges were not the biggest issue for most voters in Georgia in 2002. —
Paul Weyrich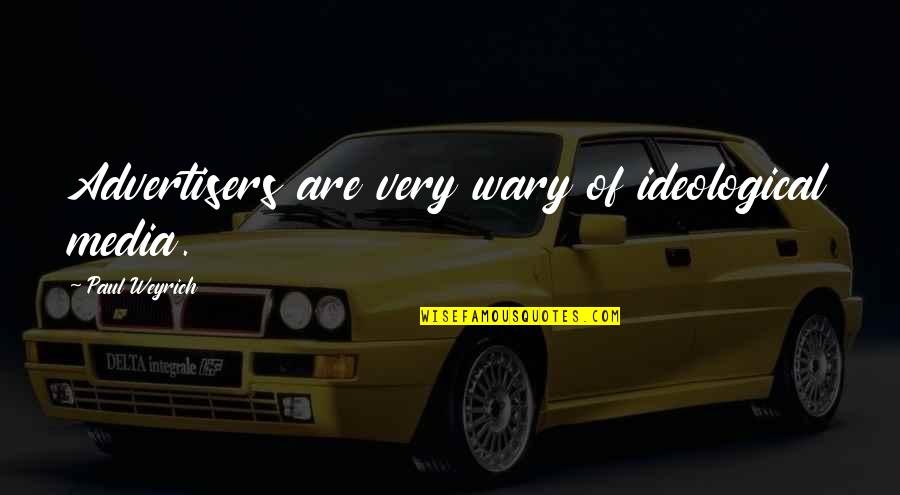 Advertisers are very wary of ideological media. —
Paul Weyrich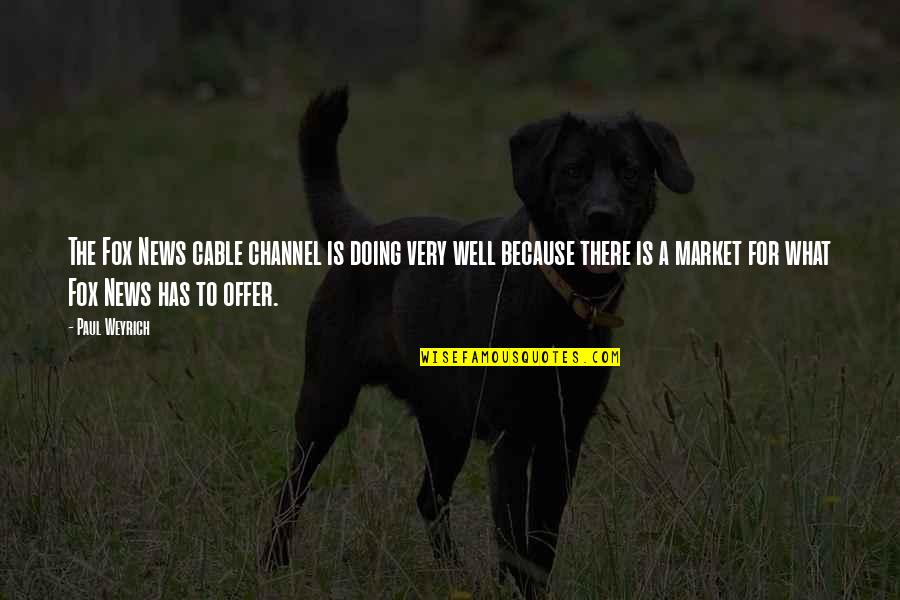 The Fox News cable channel is doing very well because there is a market for what Fox News has to offer. —
Paul Weyrich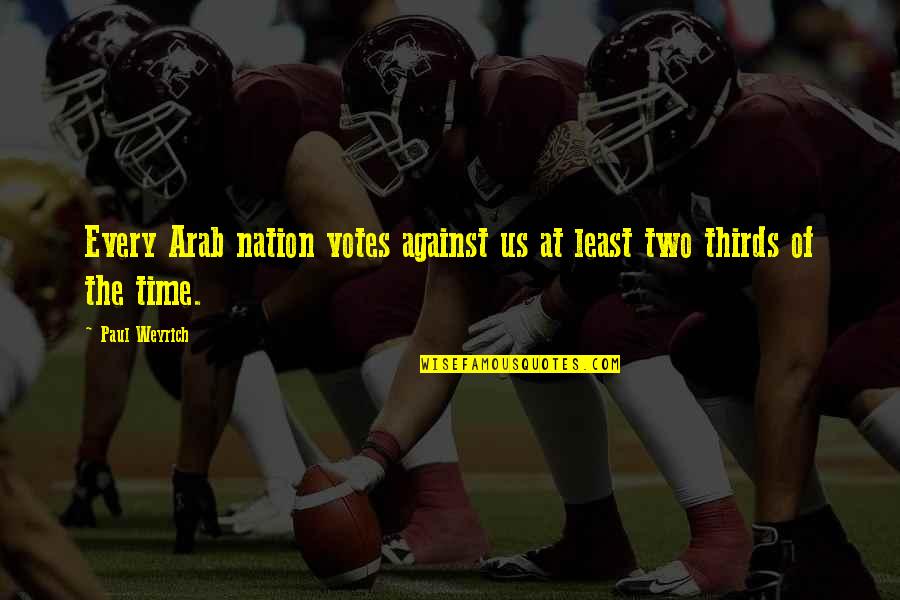 Every Arab nation votes against us at least two thirds of the time. —
Paul Weyrich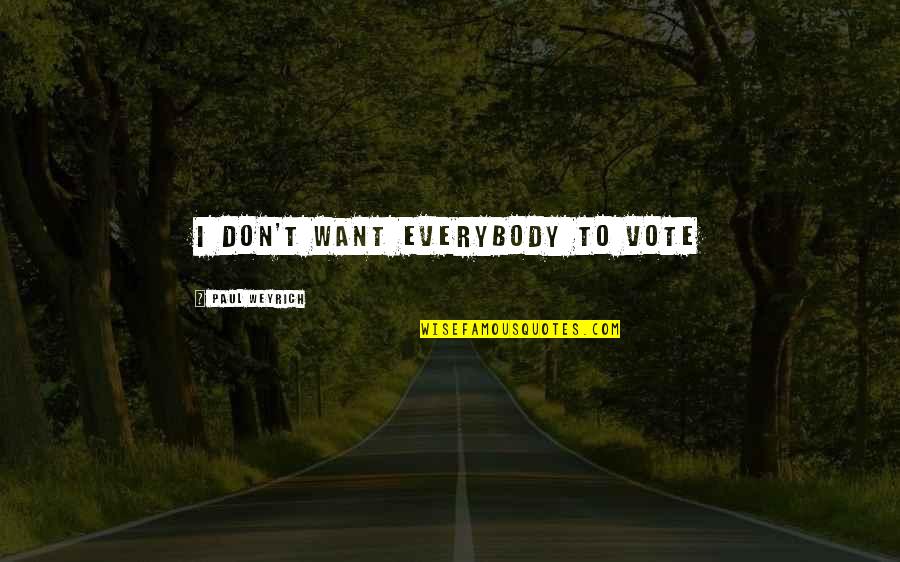 I don't want everybody to vote —
Paul Weyrich