Pat Boone Quotes
Collection of top 27 famous quotes about Pat Boone
Pat Boone Quotes & Sayings
Happy to read and share the best inspirational Pat Boone quotes, sayings and quotations on Wise Famous Quotes.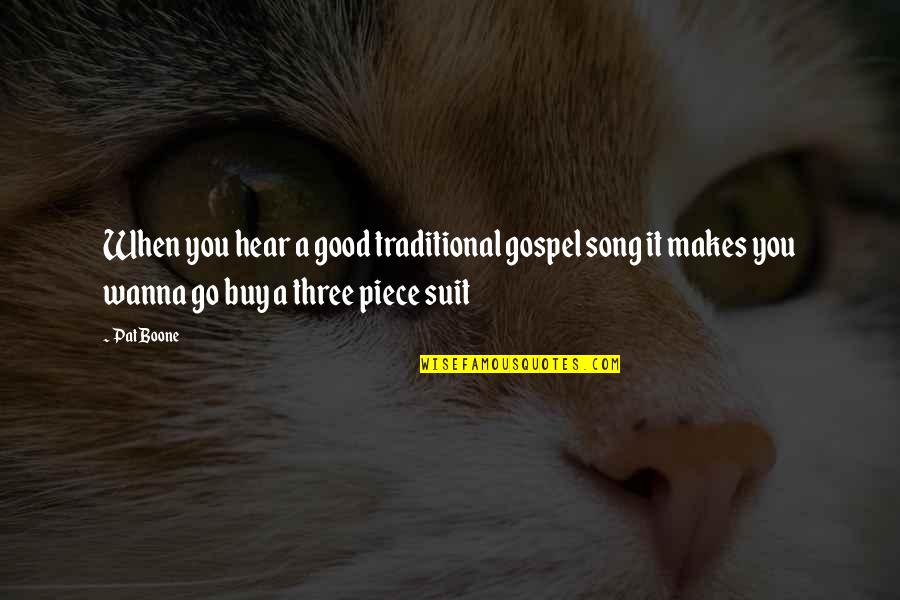 When you hear a good traditional gospel song it makes you wanna go buy a three piece suit
—
Pat Boone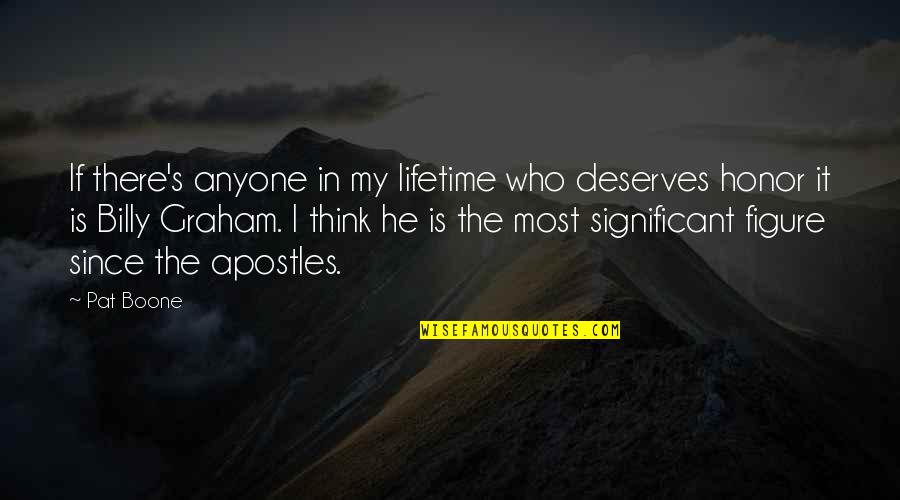 If there's anyone in my lifetime who deserves honor it is Billy Graham. I think he is the most significant figure since the apostles.
—
Pat Boone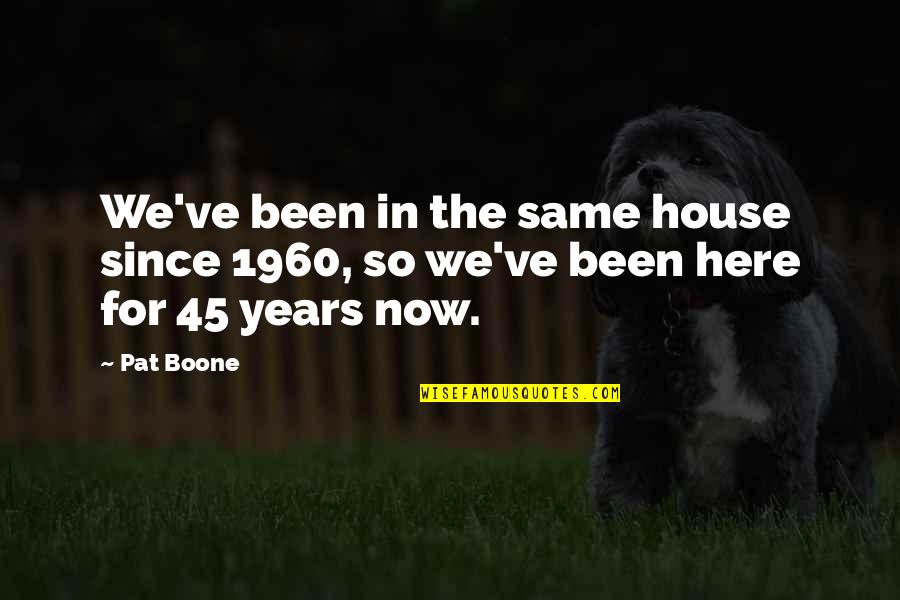 We've been in the same house since 1960, so we've been here for 45 years now. —
Pat Boone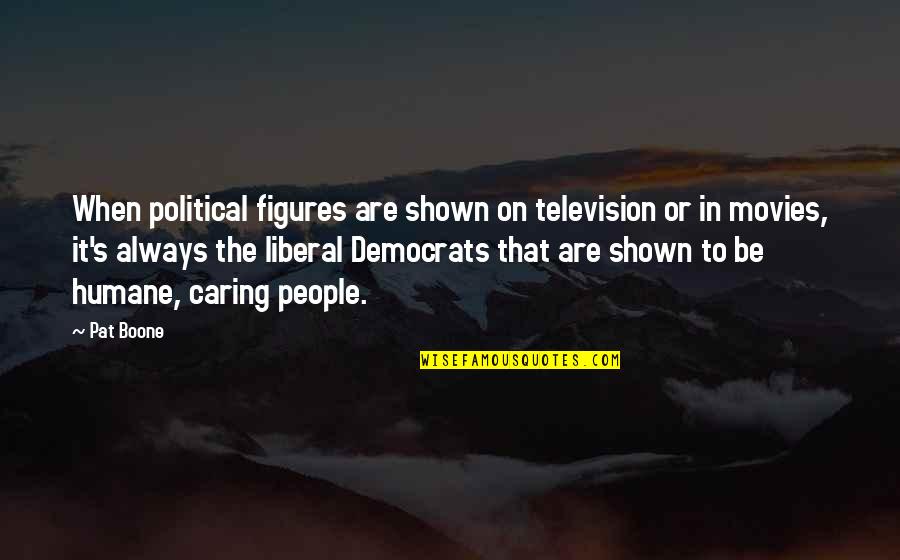 When political figures are shown on television or in movies, it's always the liberal Democrats that are shown to be humane, caring people. —
Pat Boone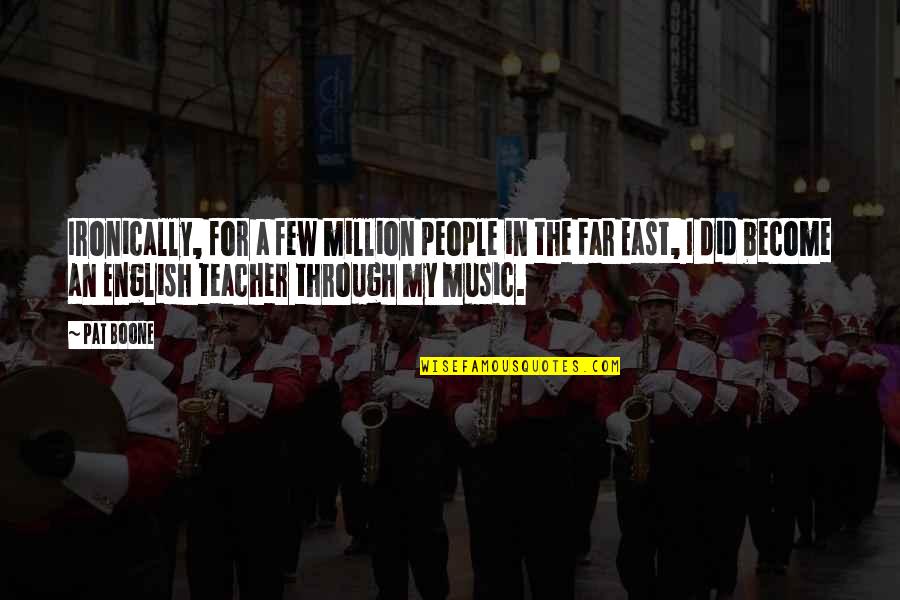 Ironically, for a few million people in the Far East, I did become an English teacher through my music. —
Pat Boone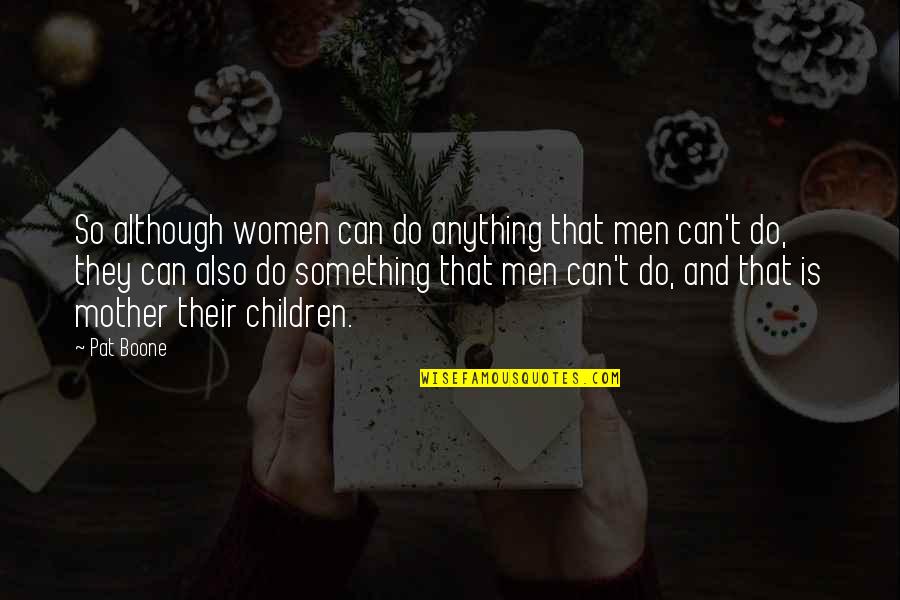 So although women can do anything that men can't do, they can also do something that men can't do, and that is mother their children. —
Pat Boone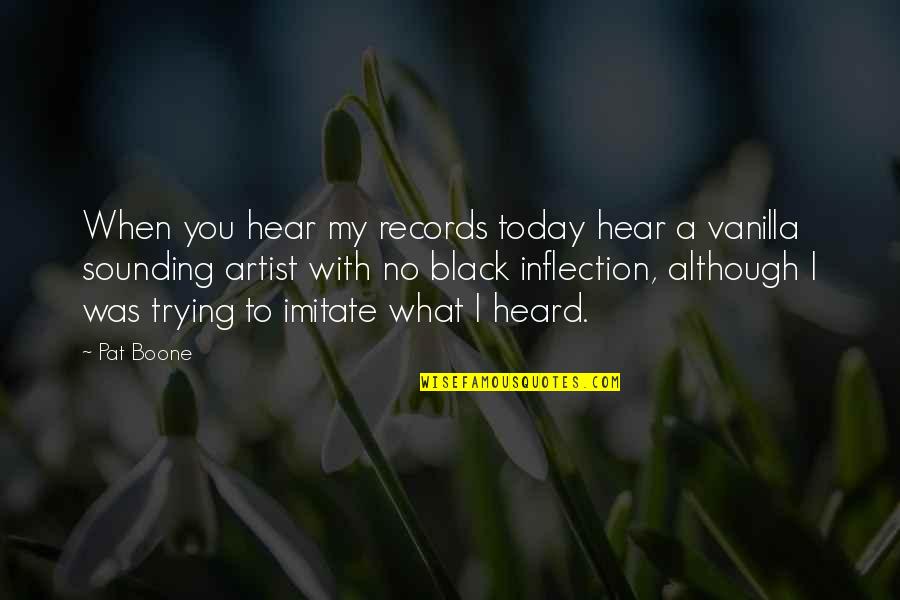 When you hear my records today hear a vanilla sounding artist with no black inflection, although I was trying to imitate what I heard. —
Pat Boone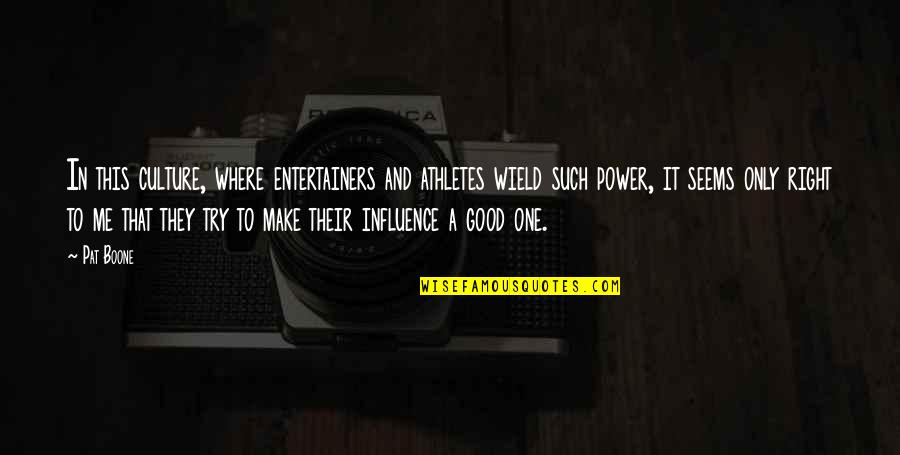 In this culture, where entertainers and athletes wield such power, it seems only right to me that they try to make their influence a good one. —
Pat Boone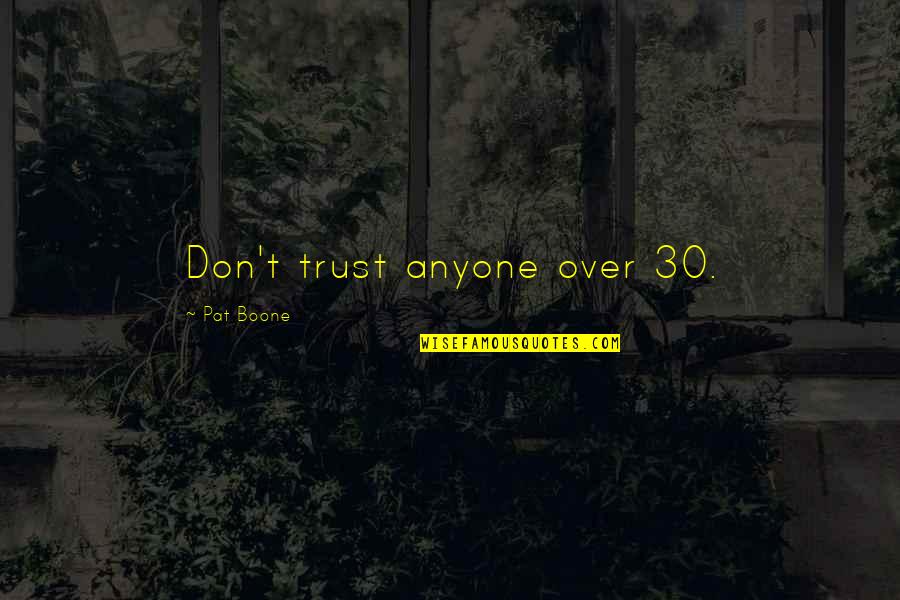 Don't trust anyone over 30. —
Pat Boone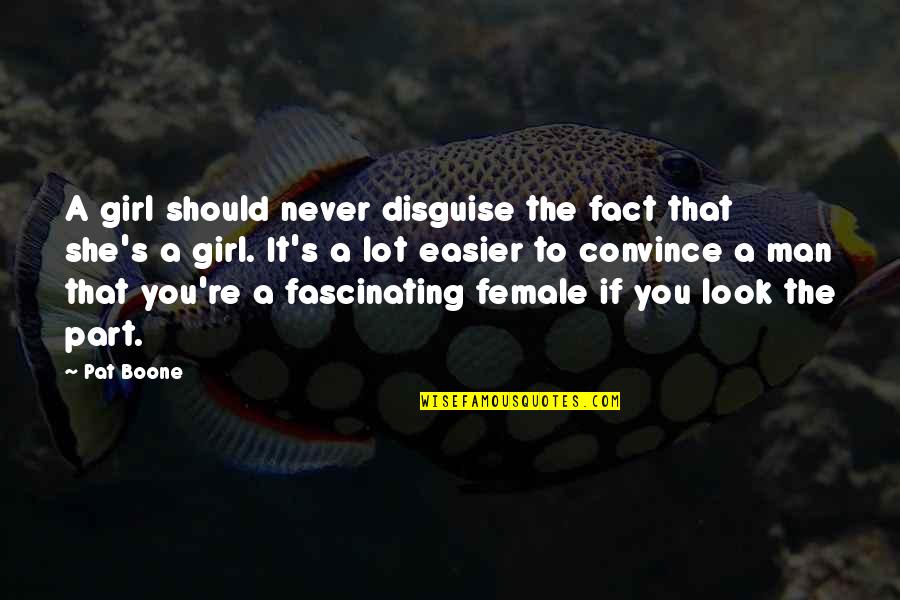 A girl should never disguise the fact that she's a girl. It's a lot easier to convince a man that you're a fascinating female if you look the part. —
Pat Boone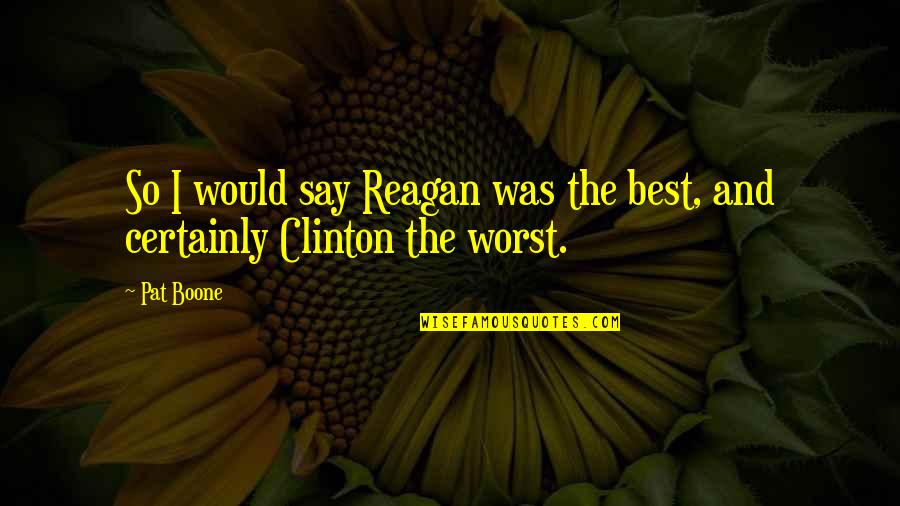 So I would say Reagan was the best, and certainly Clinton the worst. —
Pat Boone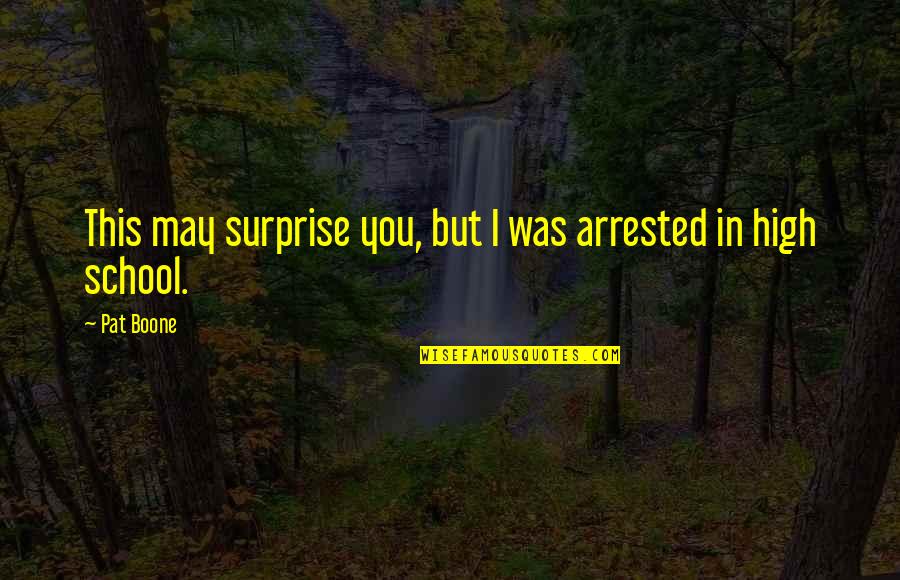 This may surprise you, but I was arrested in high school. —
Pat Boone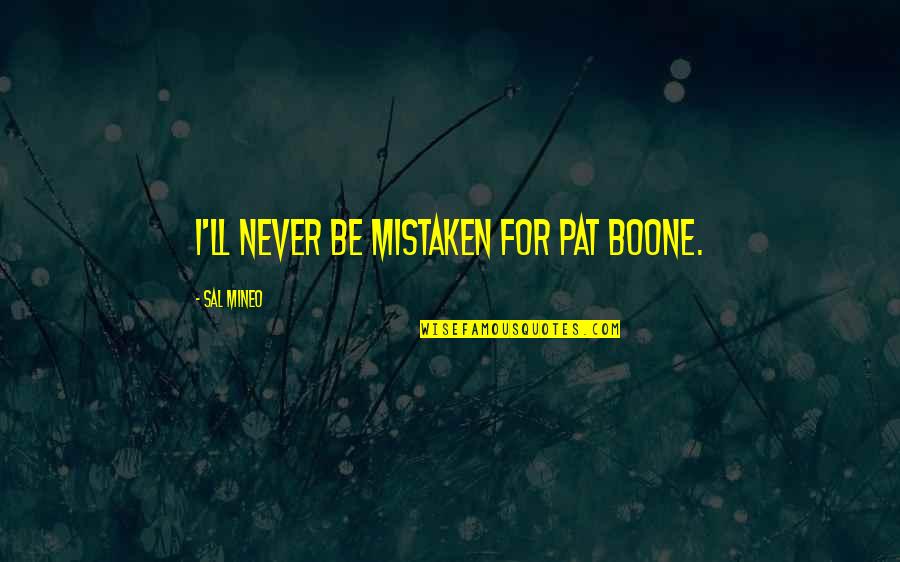 I'll never be mistaken for Pat Boone. —
Sal Mineo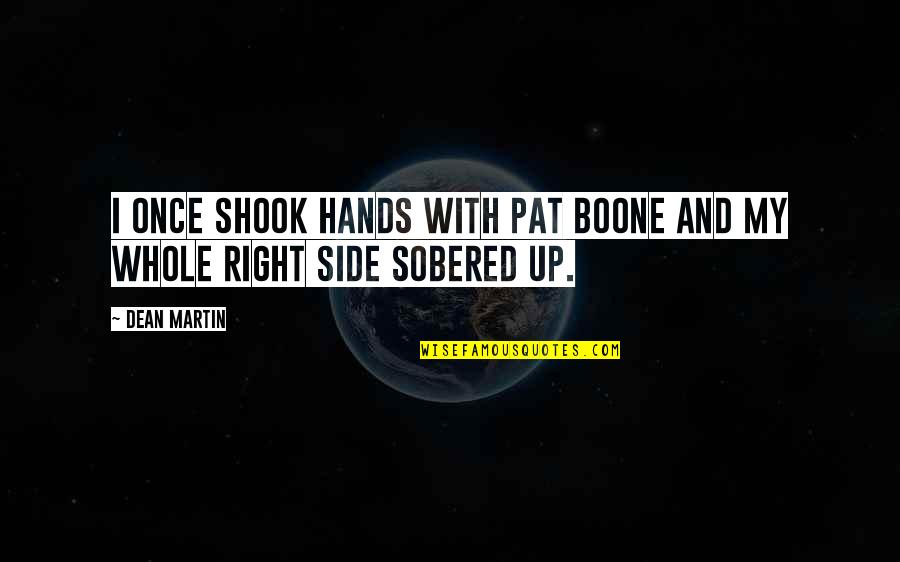 I once shook hands with Pat Boone and my whole right side sobered up. —
Dean Martin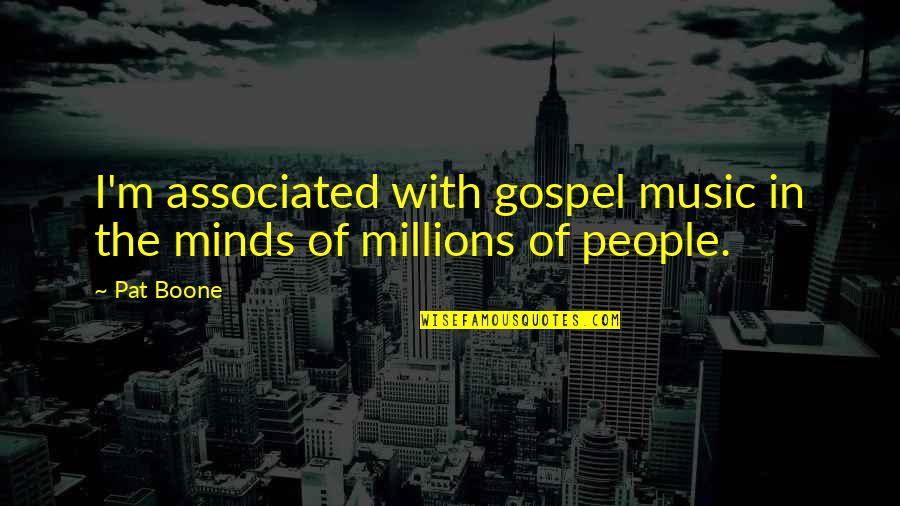 I'm associated with gospel music in the minds of millions of people. —
Pat Boone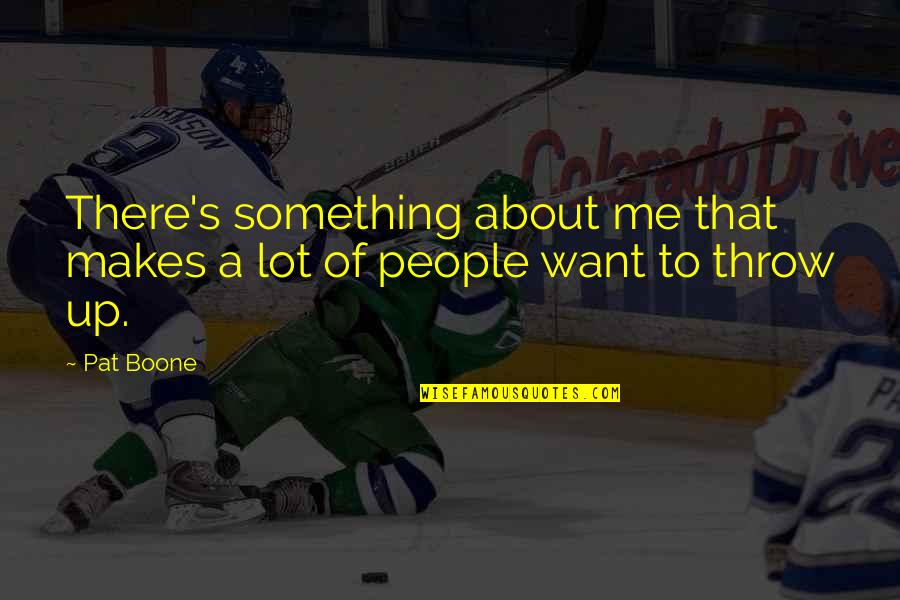 There's something about me that makes a lot of people want to throw up. —
Pat Boone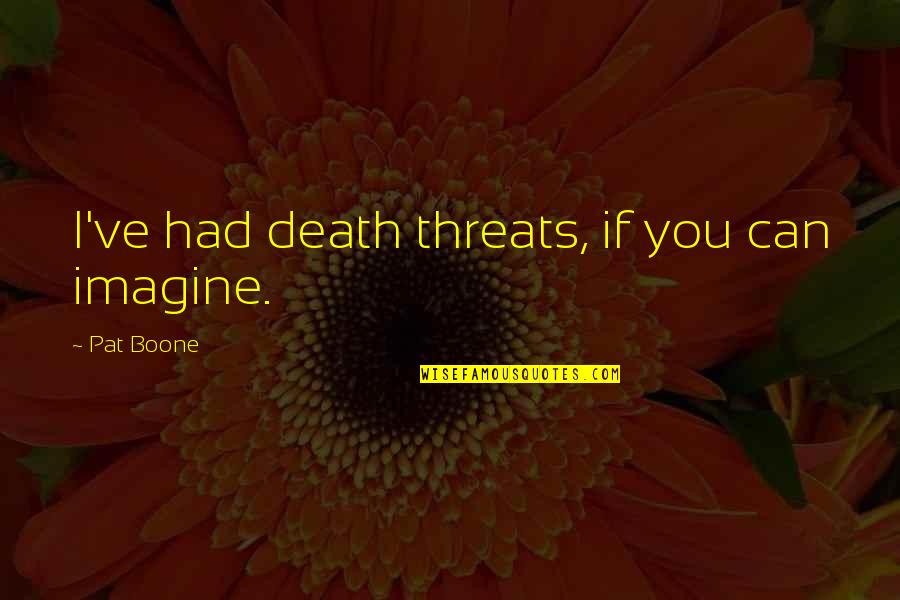 I've had death threats, if you can imagine. —
Pat Boone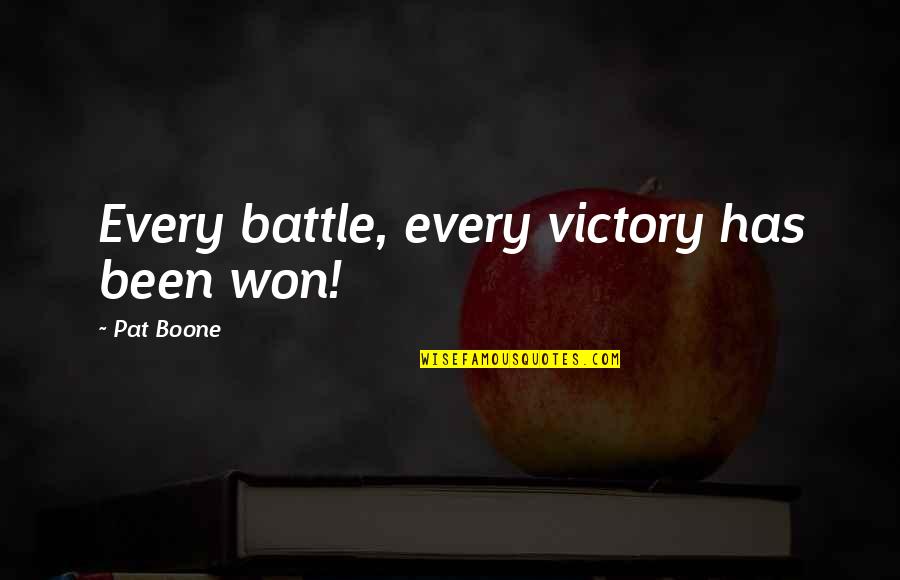 Every battle, every victory has been won! —
Pat Boone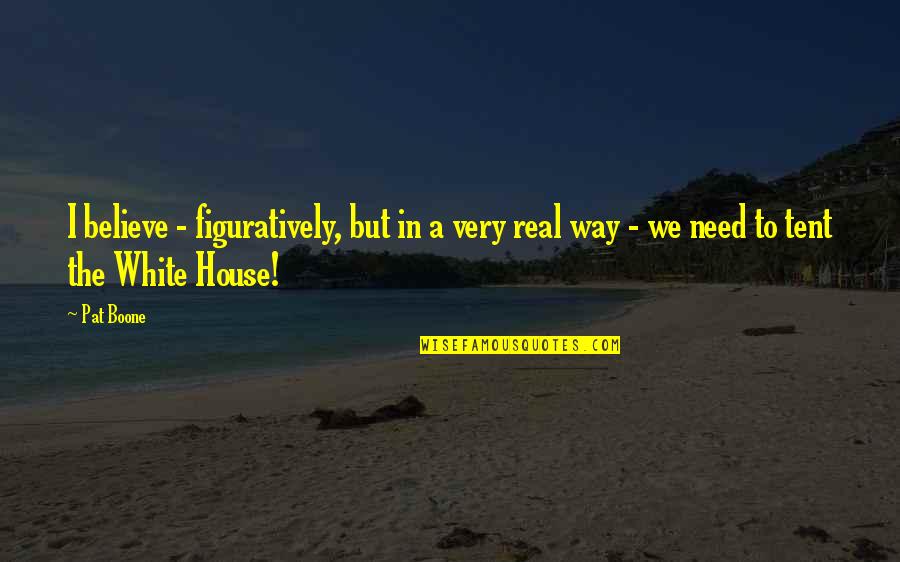 I believe - figuratively, but in a very real way - we need to tent the White House! —
Pat Boone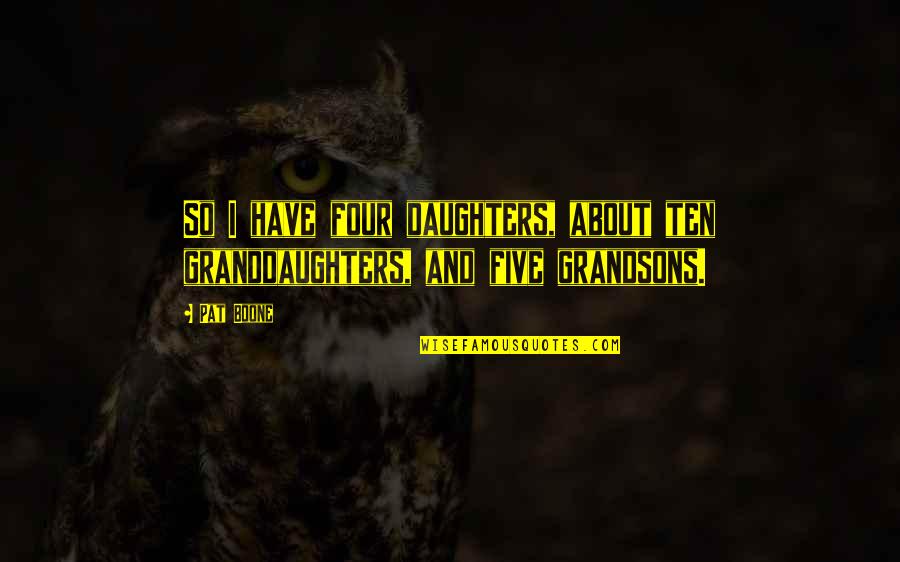 So I have four daughters, about ten granddaughters, and five grandsons. —
Pat Boone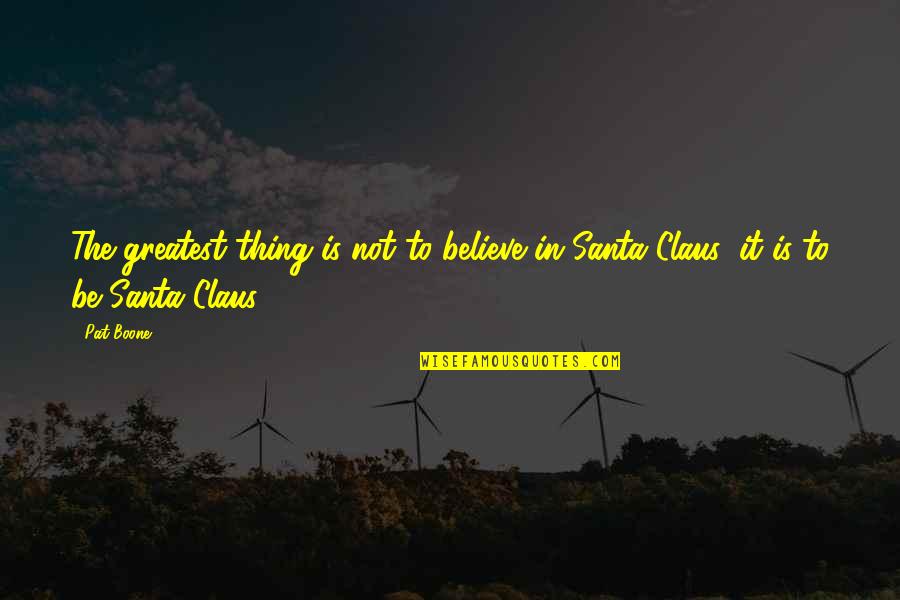 The greatest thing is not to believe in Santa Claus; it is to be Santa Claus. —
Pat Boone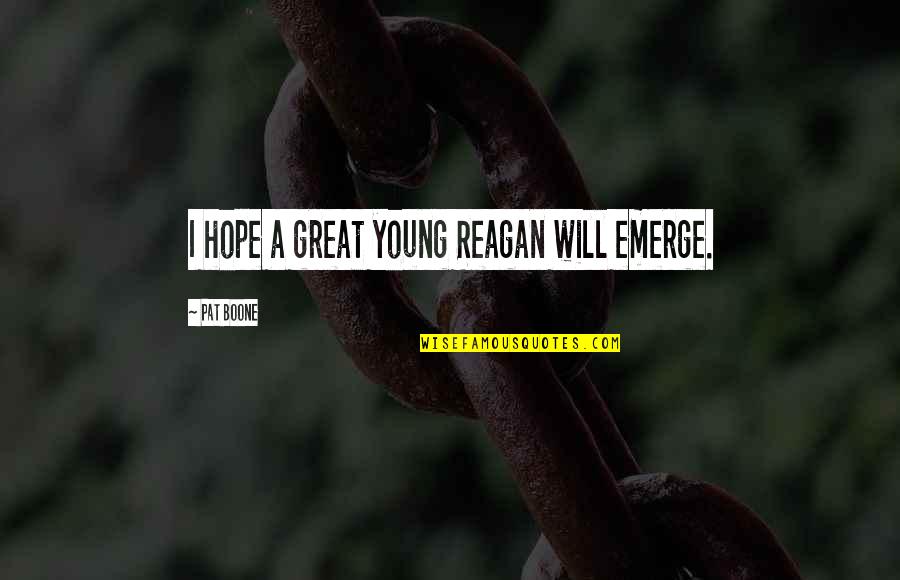 I hope a great young Reagan will emerge. —
Pat Boone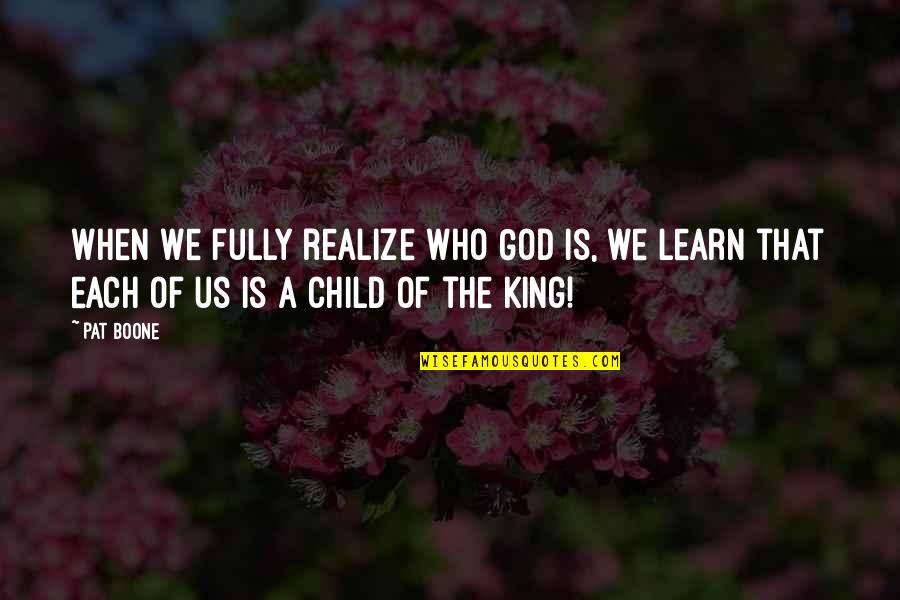 When we fully realize who God is, we learn that each of us is a child of the King! —
Pat Boone