Passion And Music Quotes
Collection of top 46 famous quotes about Passion And Music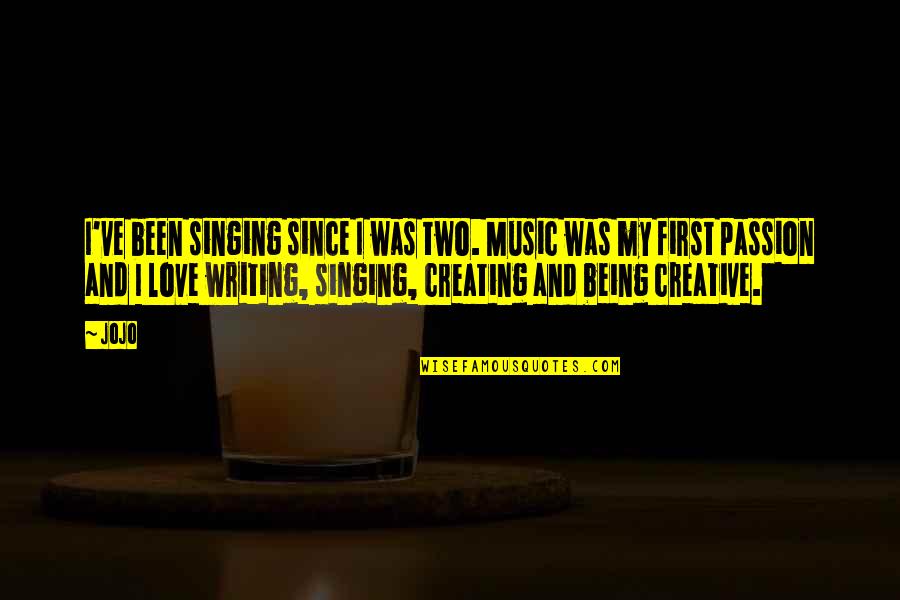 I've been singing since I was two. Music was my first passion and I love writing, singing, creating and being creative.
—
Jojo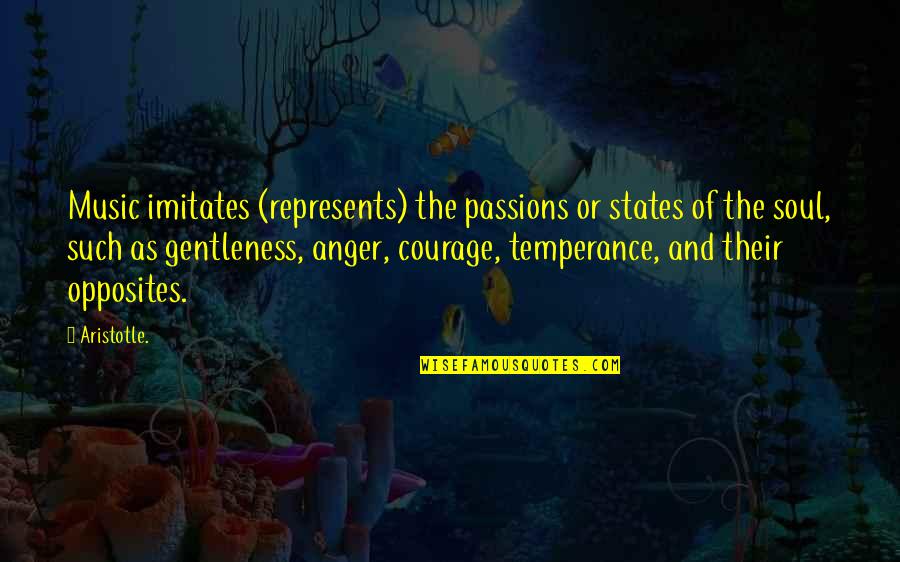 Music imitates (represents) the passions or states of the soul, such as gentleness, anger, courage, temperance, and their opposites.
—
Aristotle.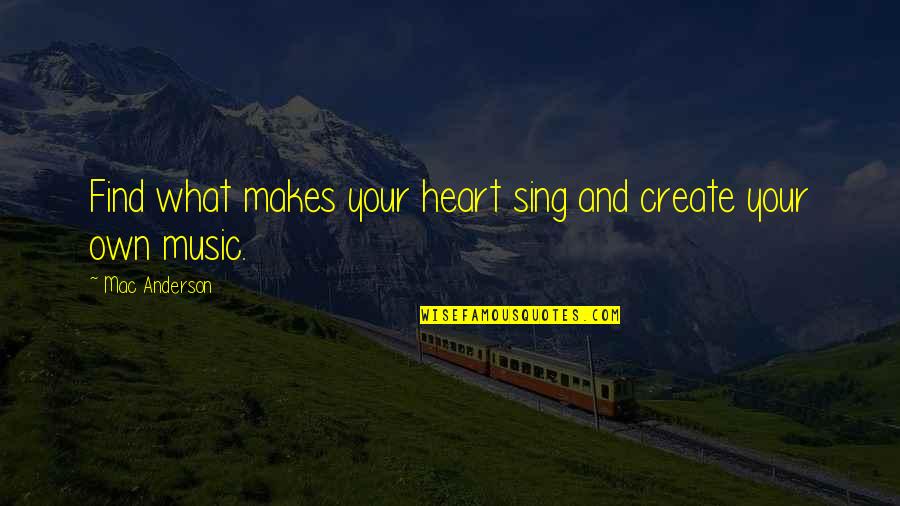 Find what makes your heart sing and create your own music.
—
Mac Anderson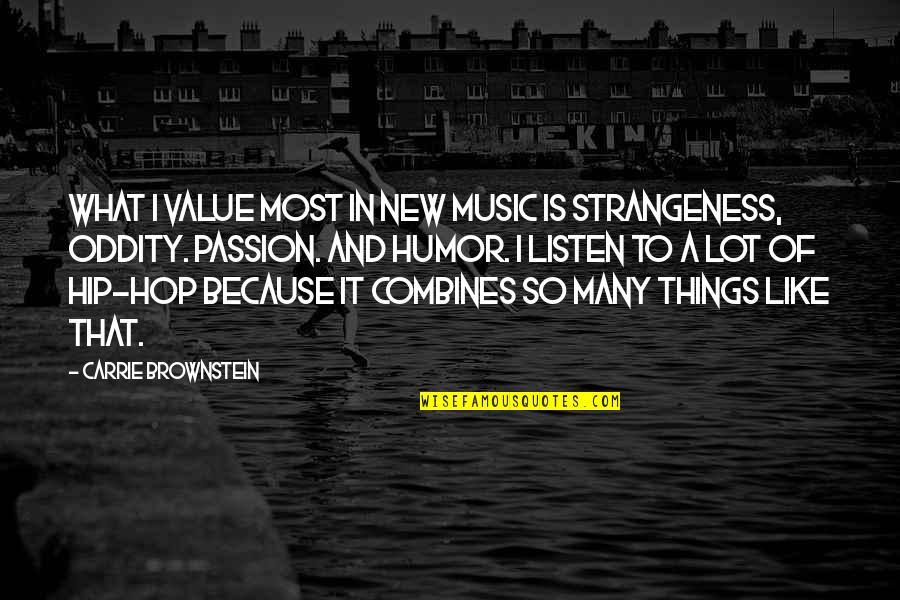 What I value most in new music is strangeness, oddity. Passion. And humor. I listen to a lot of hip-hop because it combines so many things like that.
—
Carrie Brownstein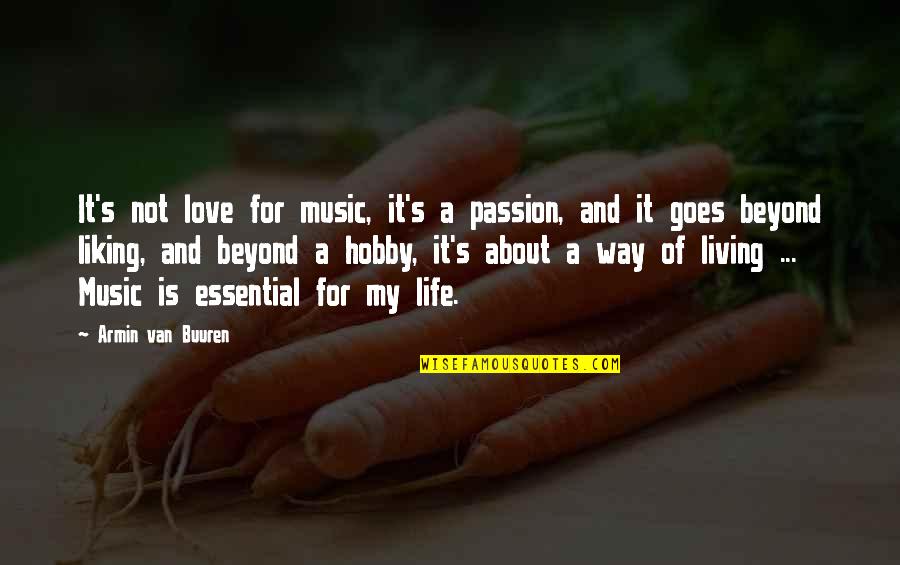 It's not love for music, it's a passion, and it goes beyond liking, and beyond a hobby, it's about a way of living ... Music is essential for my life.
—
Armin Van Buuren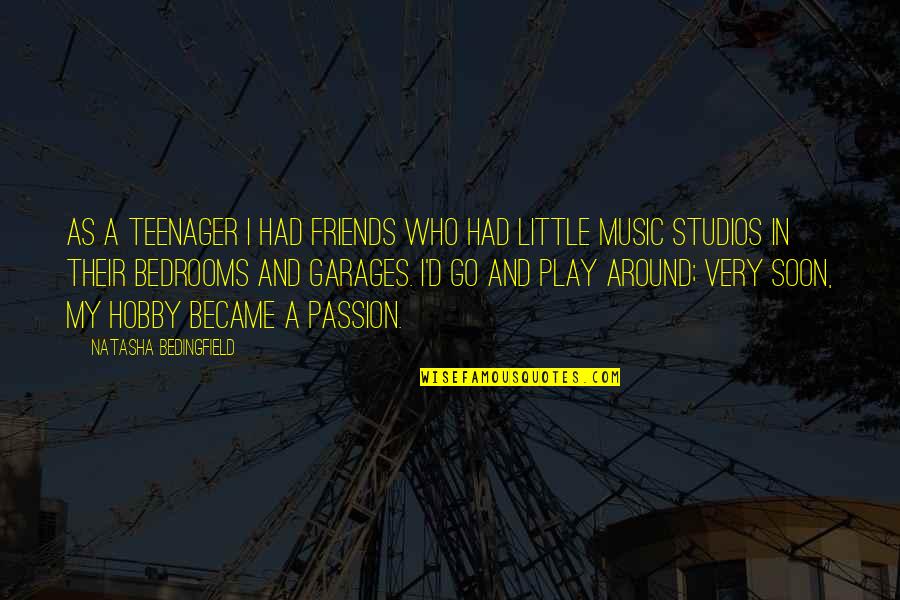 As a teenager I had friends who had little music studios in their bedrooms and garages. I'd go and play around; very soon, my hobby became a passion.
—
Natasha Bedingfield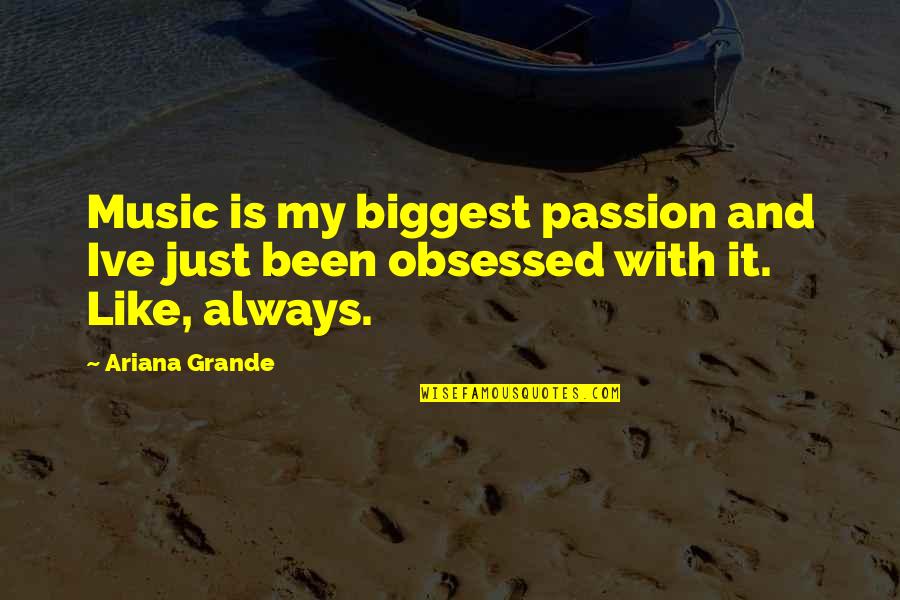 Music is my biggest passion and Ive just been obsessed with it. Like, always.
—
Ariana Grande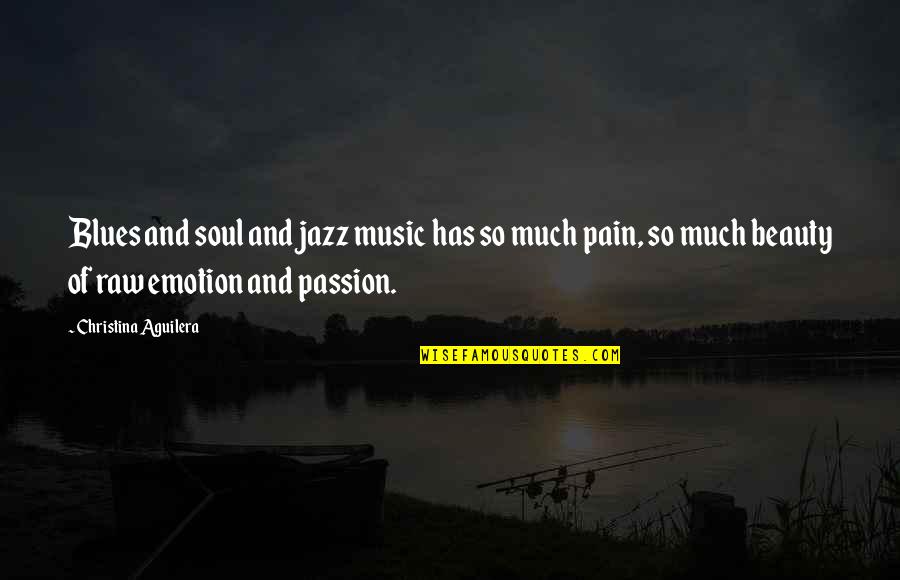 Blues and soul and jazz music has so much pain, so much beauty of raw emotion and passion.
—
Christina Aguilera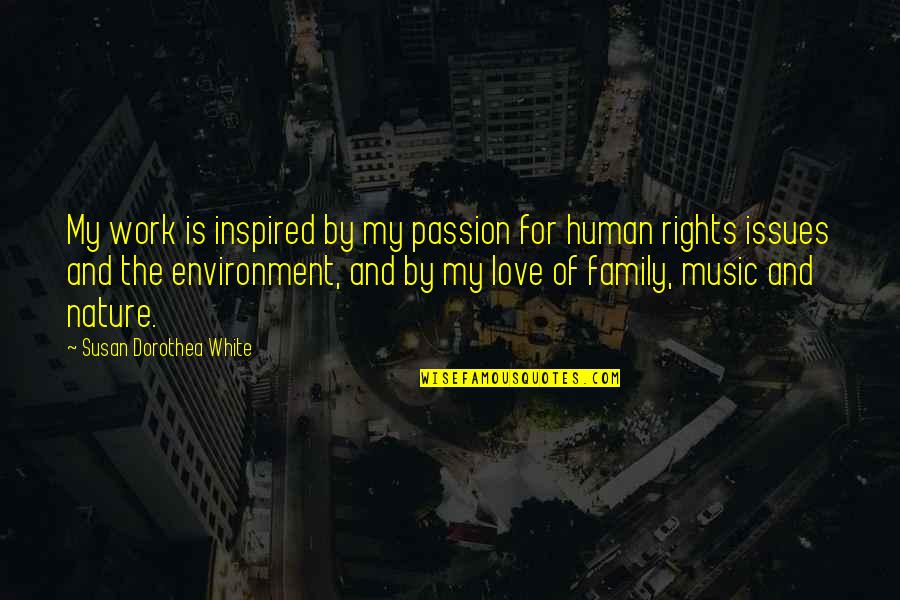 My work is inspired by my passion for human rights issues and the environment, and by my love of family, music and nature.
—
Susan Dorothea White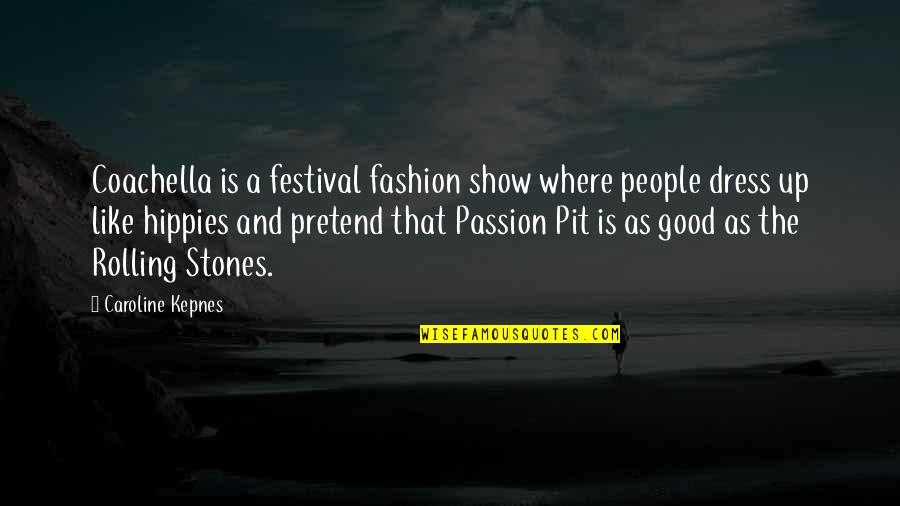 Coachella is a festival fashion show where people dress up like hippies and pretend that Passion Pit is as good as the Rolling Stones.
—
Caroline Kepnes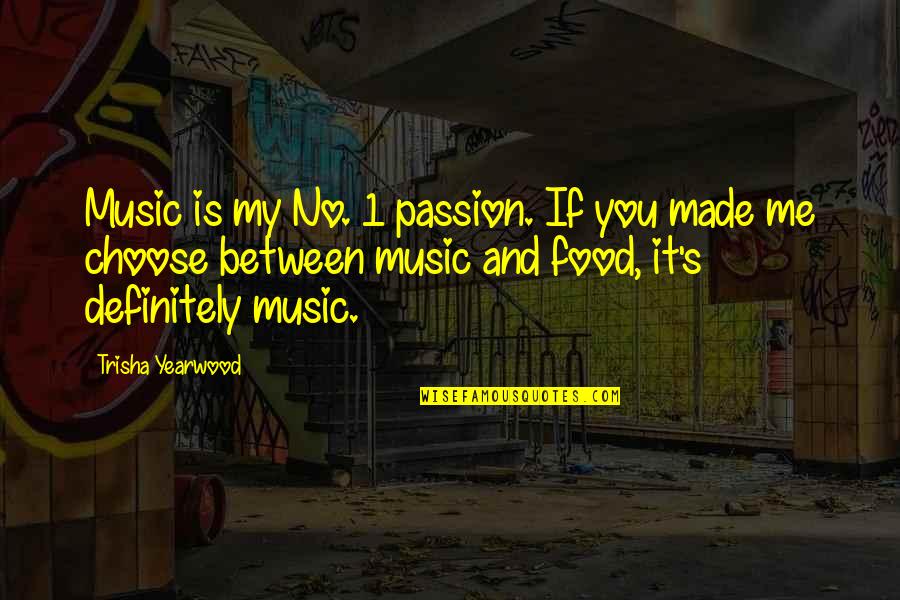 Music is my No. 1 passion. If you made me choose between music and food, it's definitely music.
—
Trisha Yearwood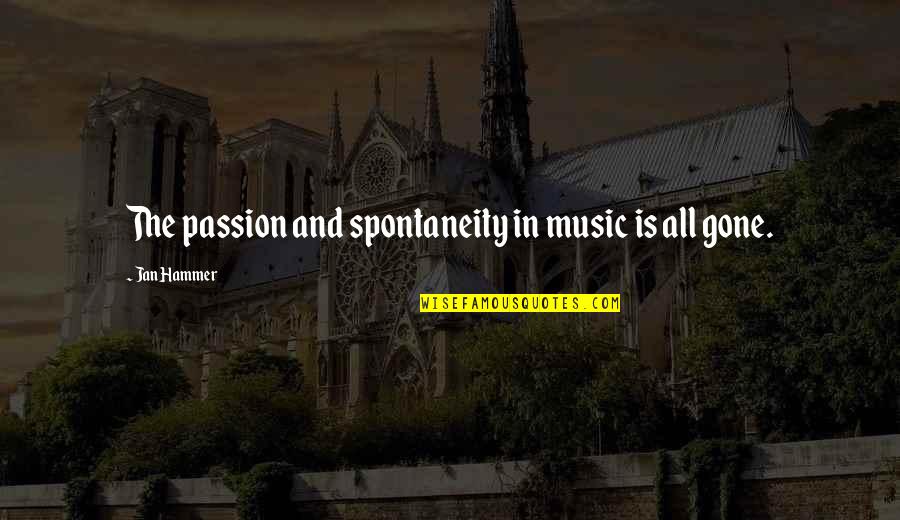 The passion and spontaneity in music is all gone. —
Jan Hammer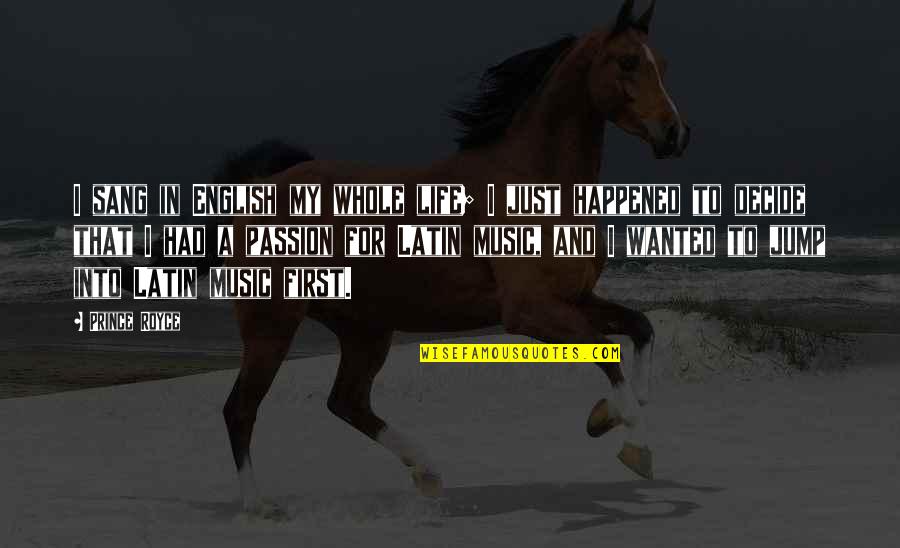 I sang in English my whole life; I just happened to decide that I had a passion for Latin music, and I wanted to jump into Latin music first. —
Prince Royce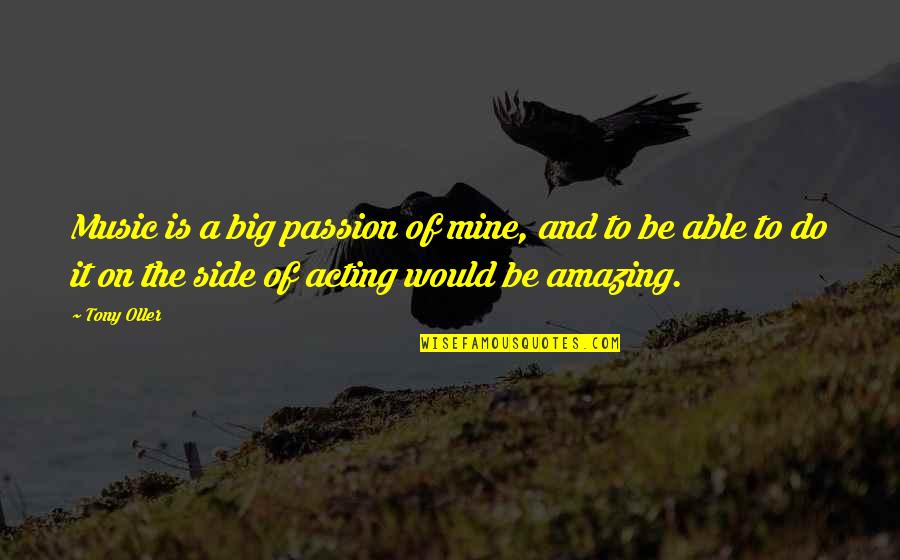 Music is a big passion of mine, and to be able to do it on the side of acting would be amazing. —
Tony Oller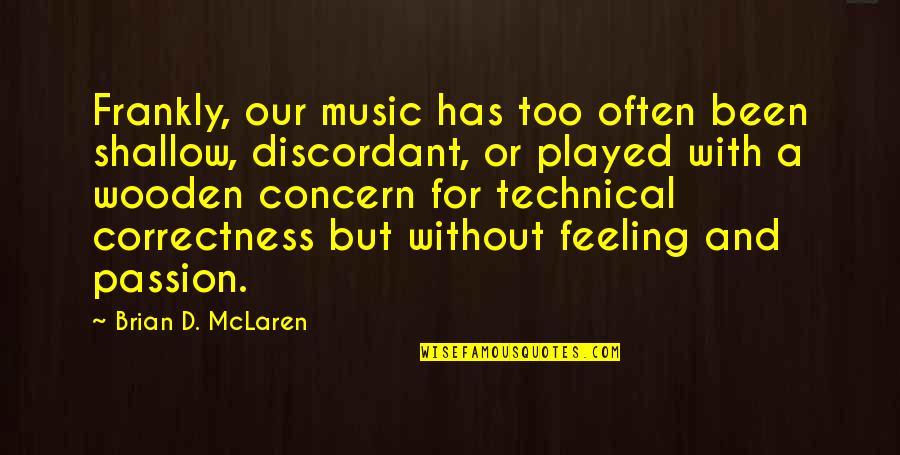 Frankly, our music has too often been shallow, discordant, or played with a wooden concern for technical correctness but without feeling and passion. —
Brian D. McLaren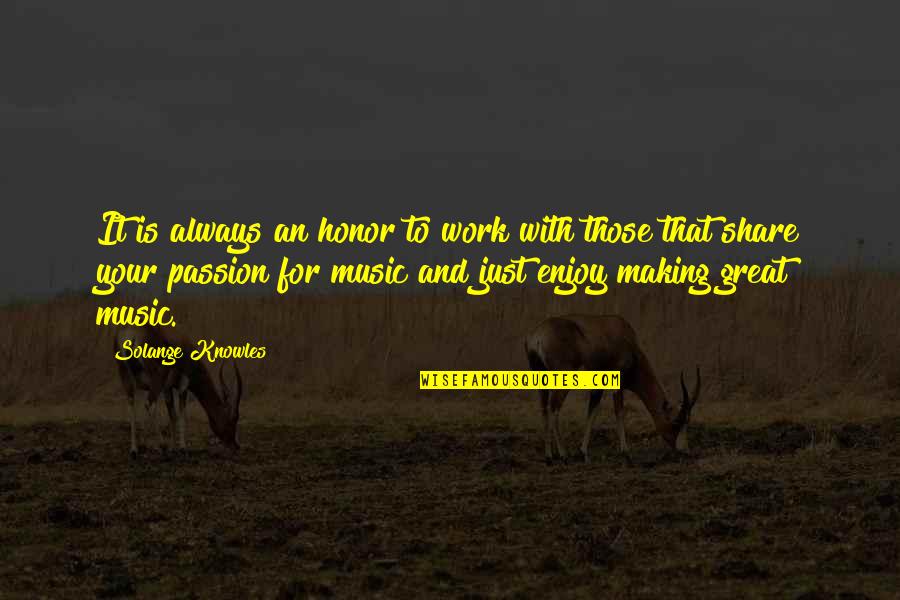 It is always an honor to work with those that share your passion for music and just enjoy making great music. —
Solange Knowles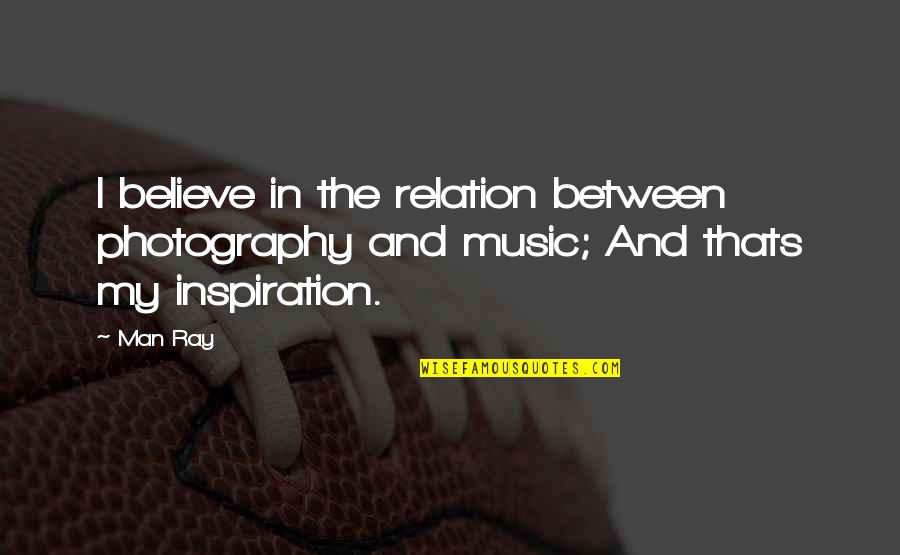 I believe in the relation between photography and music; And thats my inspiration. —
Man Ray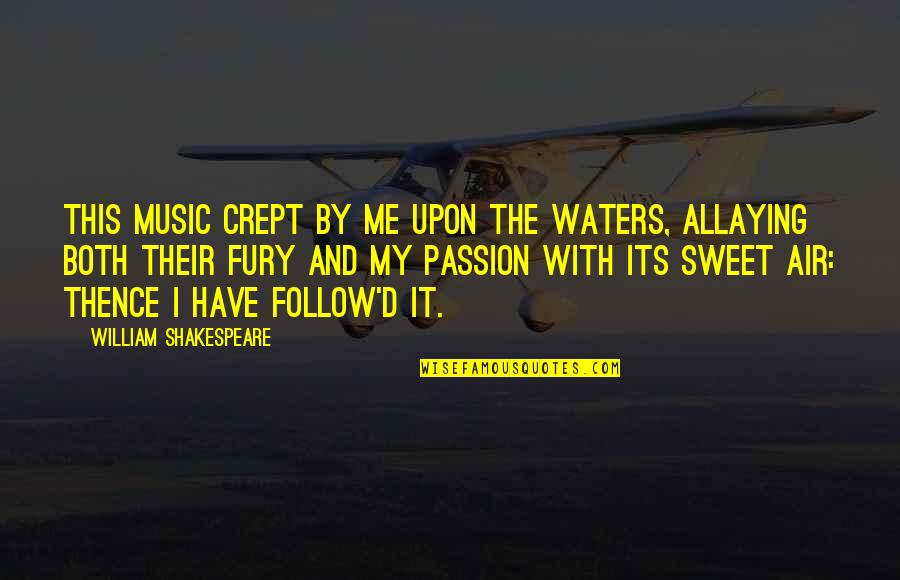 This music crept by me upon the waters,
Allaying both their fury and my passion
With its sweet air: thence I have follow'd it. —
William Shakespeare
My heart dances with joy and sings with passion when it hears the music of love. —
Debasish Mridha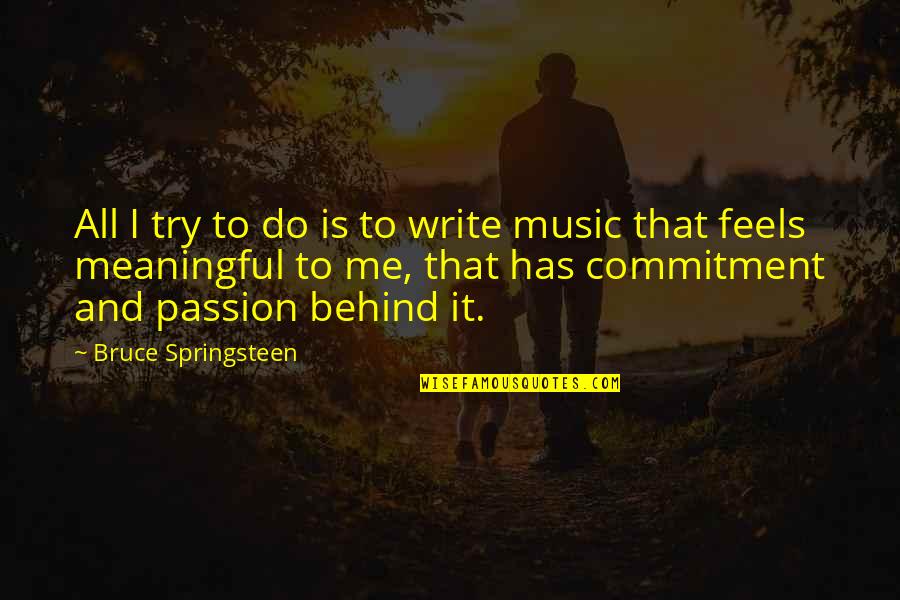 All I try to do is to write music that feels meaningful to me, that has commitment and passion behind it. —
Bruce Springsteen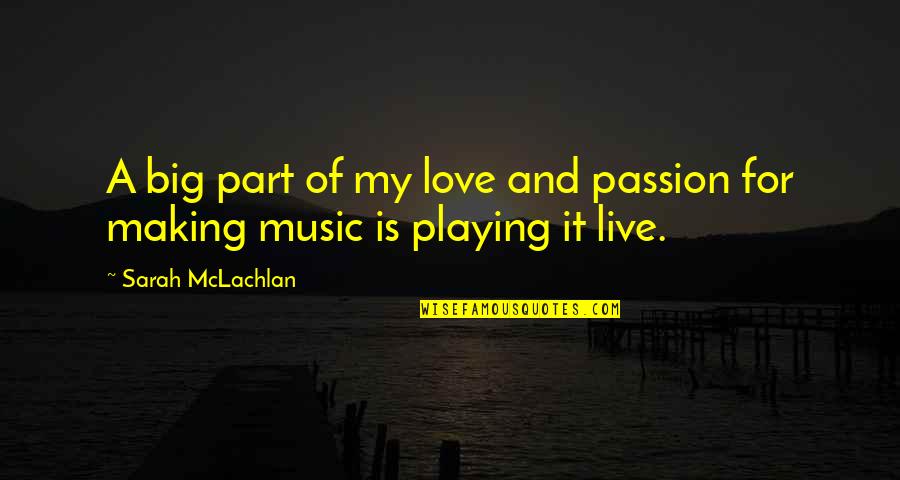 A big part of my love and passion for making music is playing it live. —
Sarah McLachlan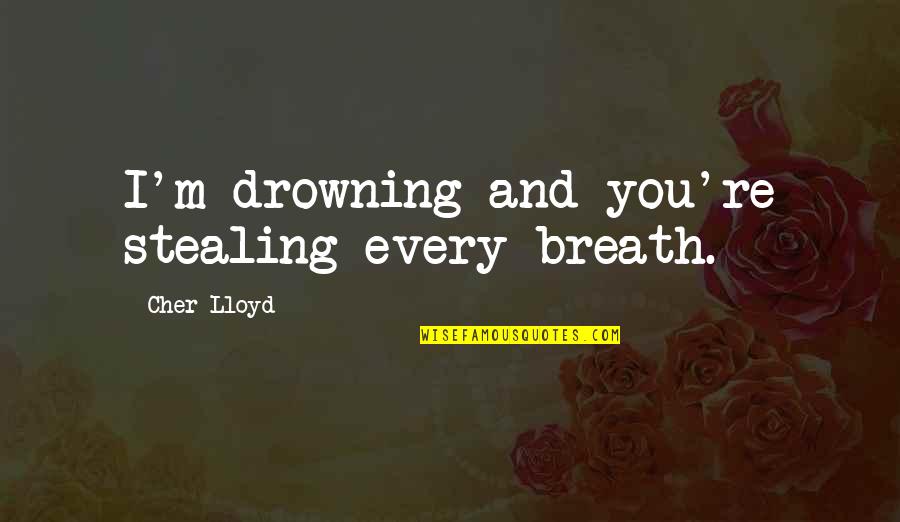 I'm drowning and you're stealing every breath. —
Cher Lloyd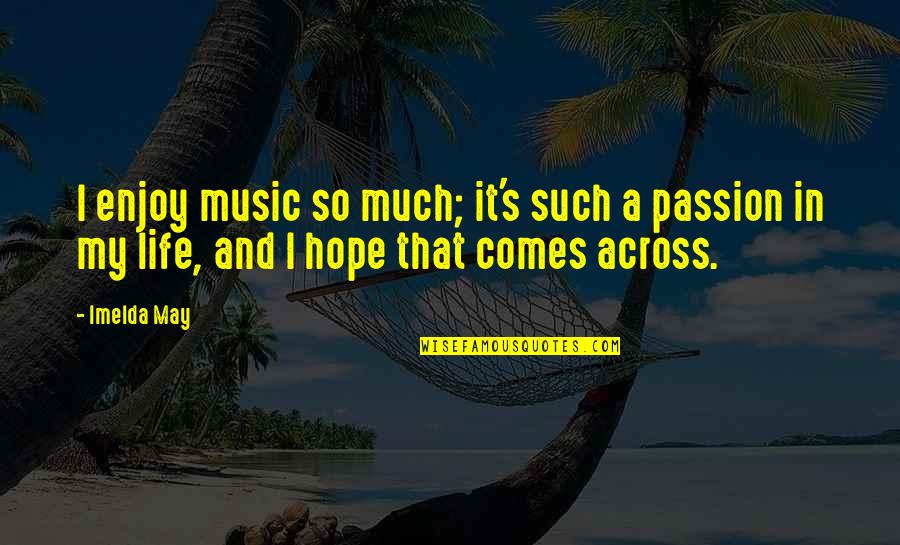 I enjoy music so much; it's such a passion in my life, and I hope that comes across. —
Imelda May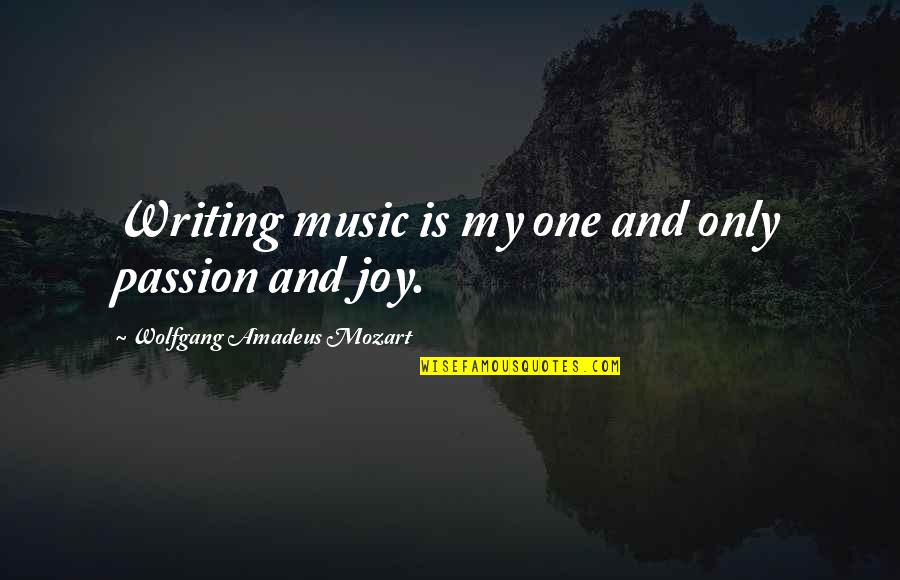 Writing music is my one and only passion and joy. —
Wolfgang Amadeus Mozart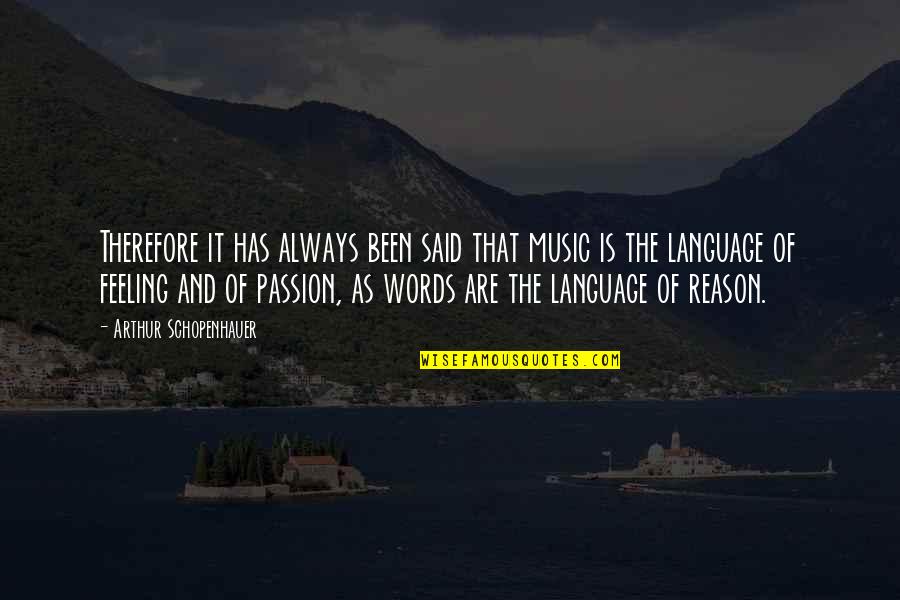 Therefore it has always been said that music is the language of feeling and of passion, as words are the language of reason. —
Arthur Schopenhauer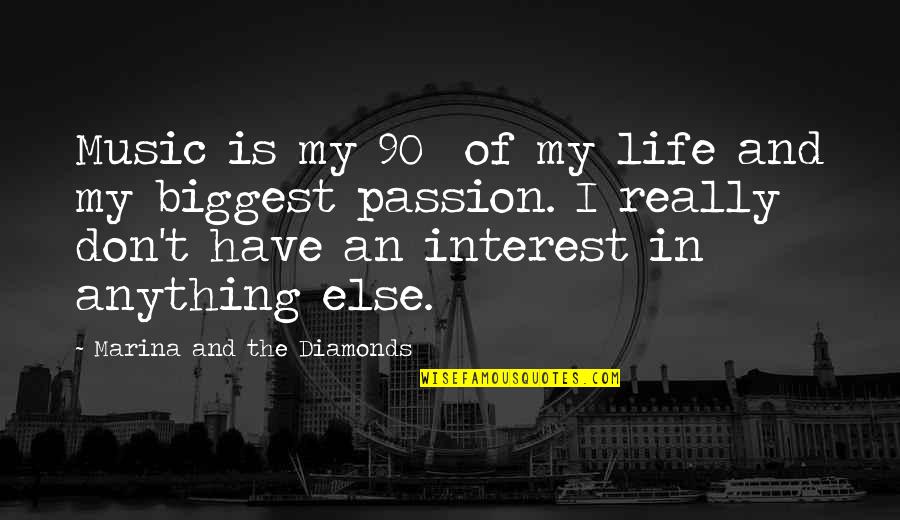 Music is my 90% of my life and my biggest passion. I really don't have an interest in anything else. —
Marina And The Diamonds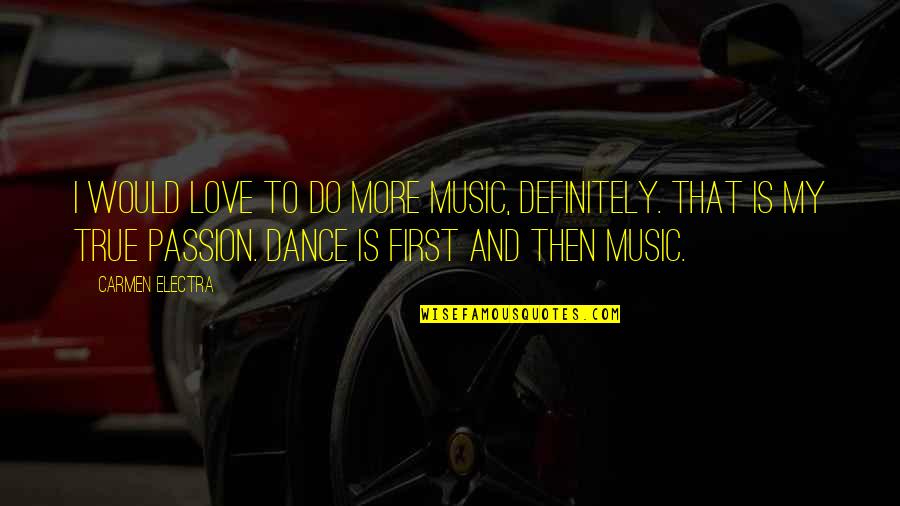 I would love to do more music, definitely. That is my true passion. Dance is first and then music. —
Carmen Electra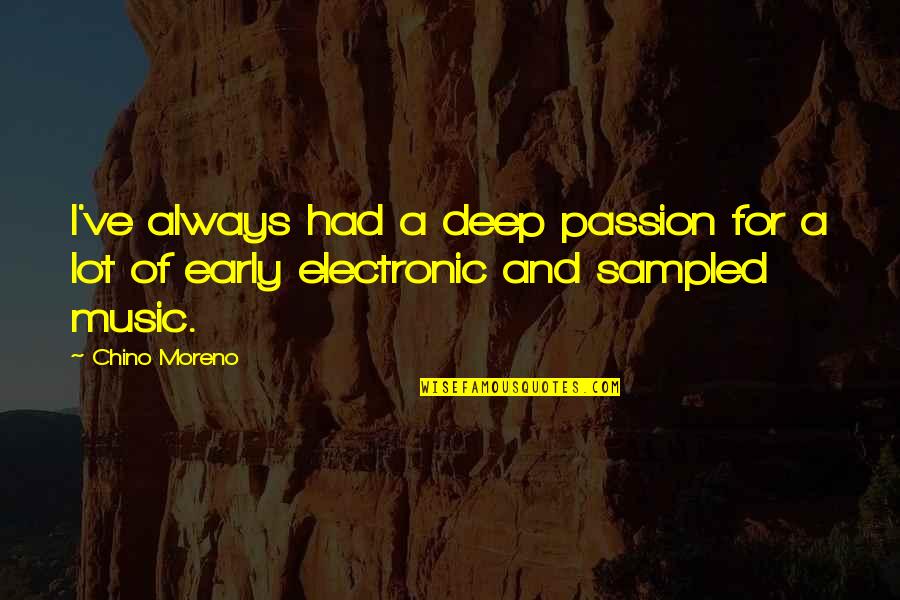 I've always had a deep passion for a lot of early electronic and sampled music. —
Chino Moreno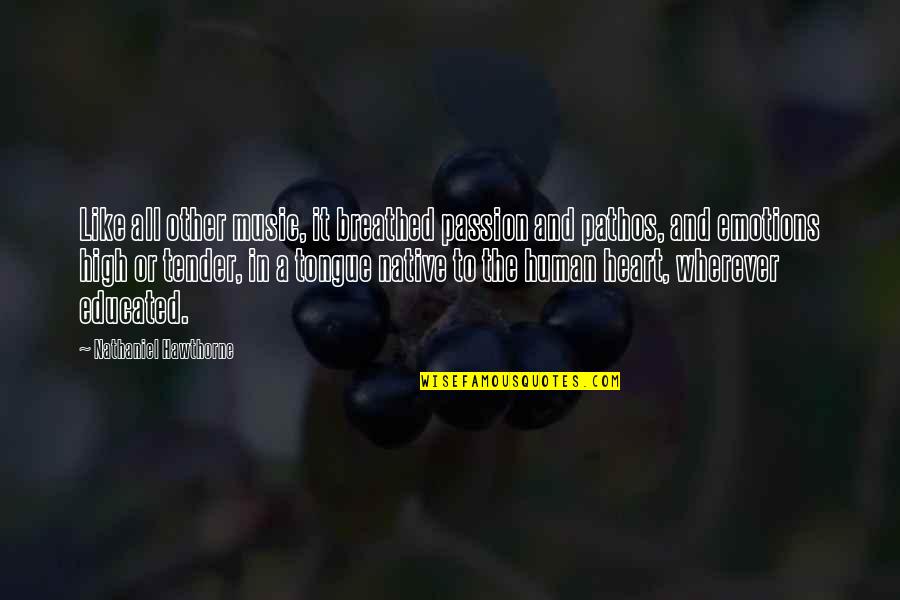 Like all other music, it breathed passion and pathos, and emotions high or tender, in a tongue native to the human heart, wherever educated. —
Nathaniel Hawthorne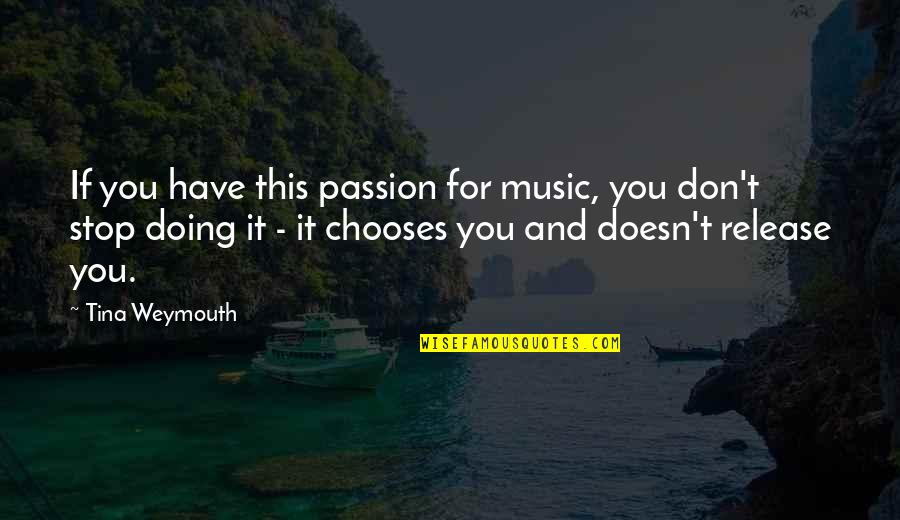 If you have this passion for music, you don't stop doing it - it chooses you and doesn't release you. —
Tina Weymouth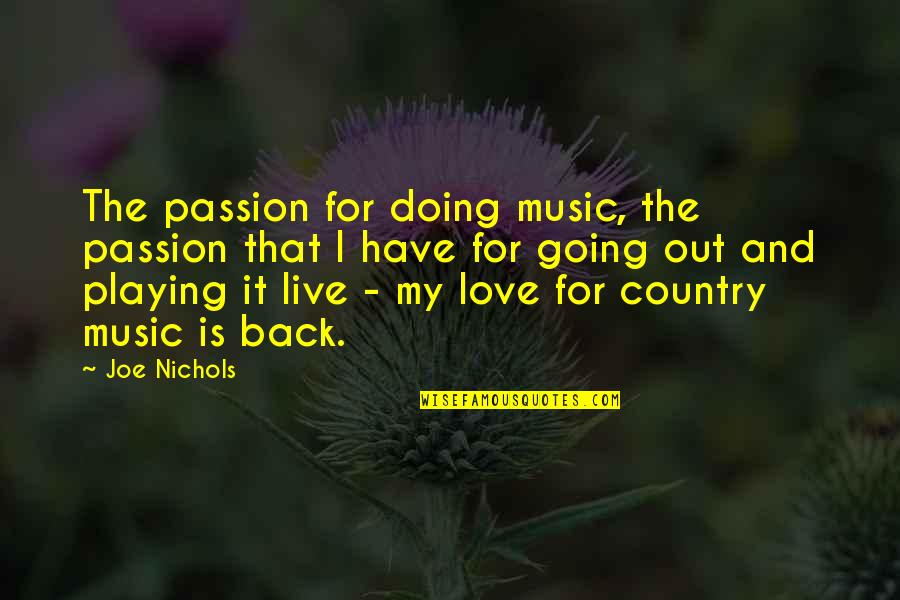 The passion for doing music, the passion that I have for going out and playing it live - my love for country music is back. —
Joe Nichols
Music is my passion - it's what I love and it's in my blood. You can never take me away from my work. —
Nicole Scherzinger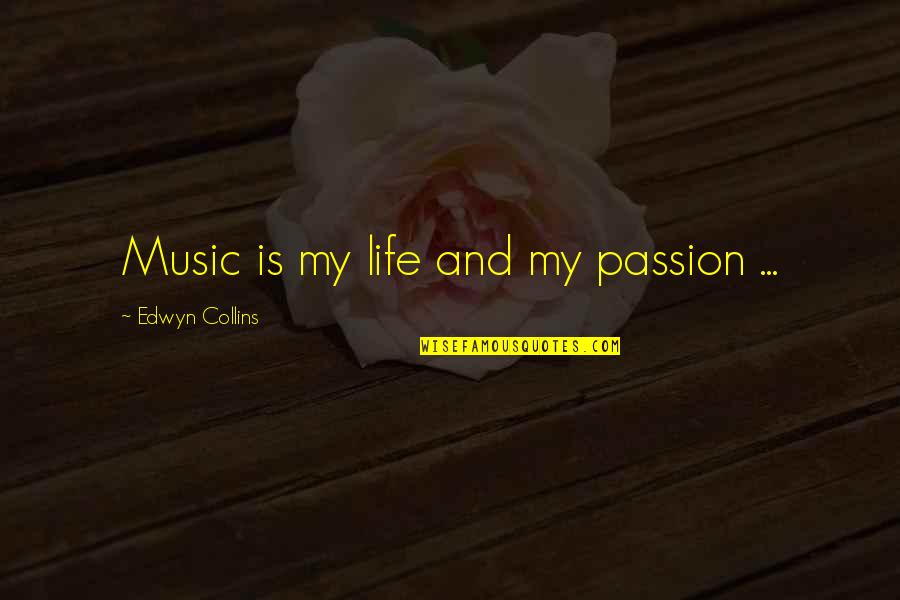 Music is my life and my passion ... —
Edwyn Collins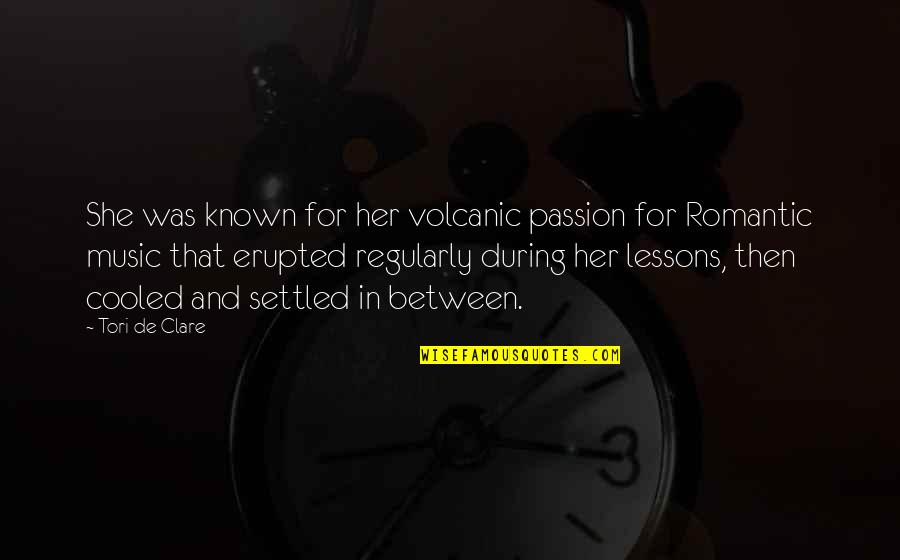 She was known for her volcanic passion for Romantic music that erupted regularly during her lessons, then cooled and settled in between. —
Tori De Clare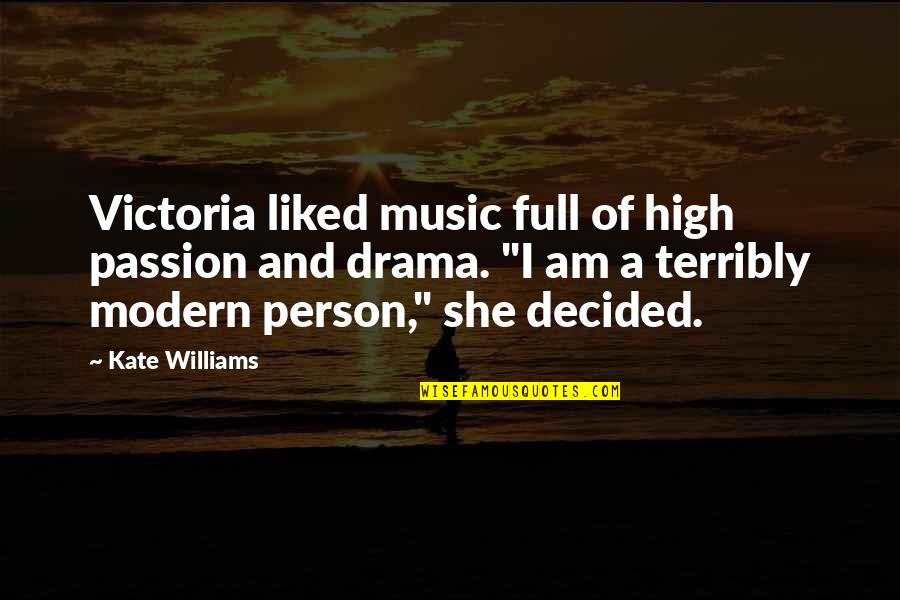 Victoria liked music full of high passion and drama. "I am a terribly modern person," she decided. —
Kate Williams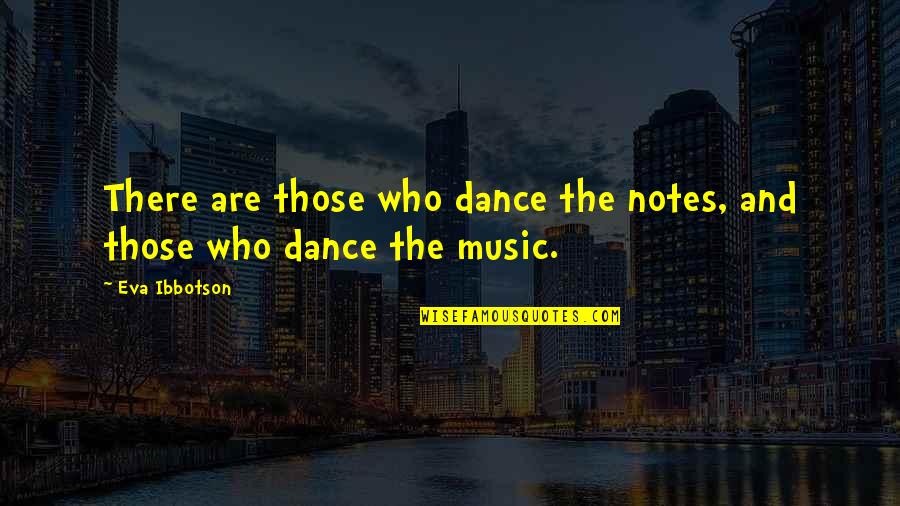 There are those who dance the notes, and those who dance the music. —
Eva Ibbotson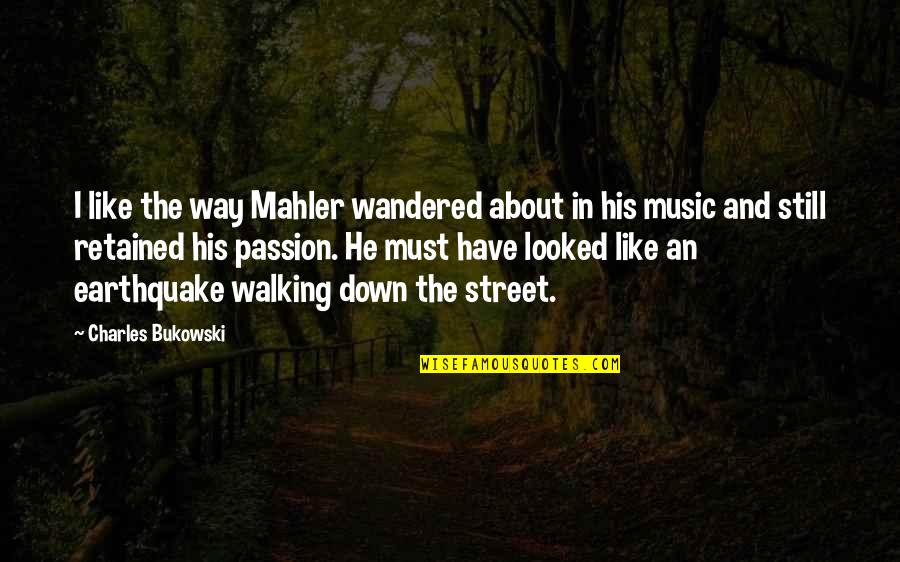 I like the way Mahler wandered about in his music and still retained his passion. He must have looked like an earthquake walking down the street. —
Charles Bukowski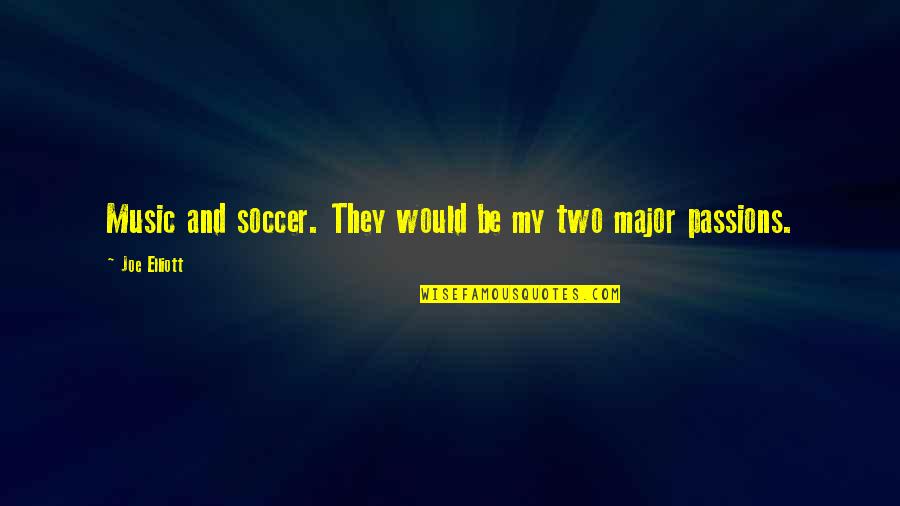 Music and soccer. They would be my two major passions. —
Joe Elliott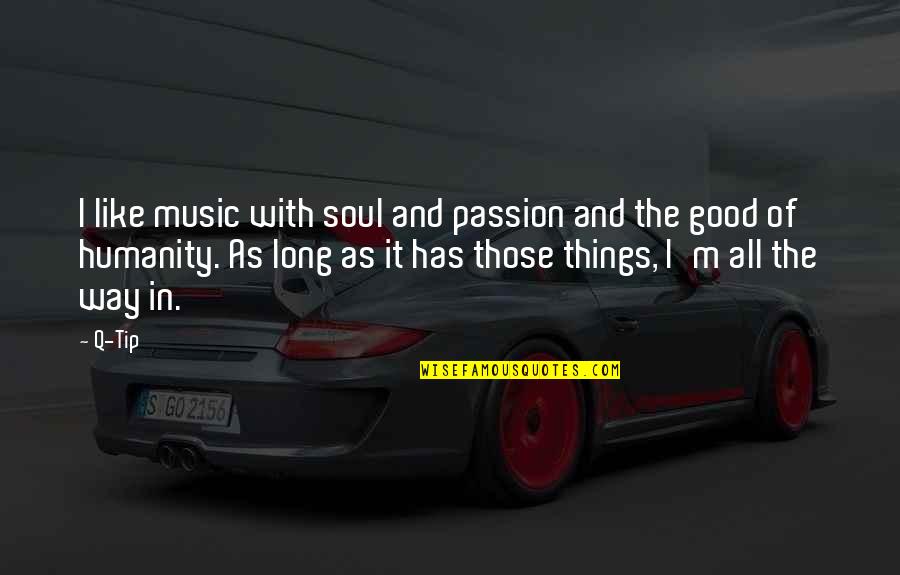 I like music with soul and passion and the good of humanity. As long as it has those things, I'm all the way in. —
Q-Tip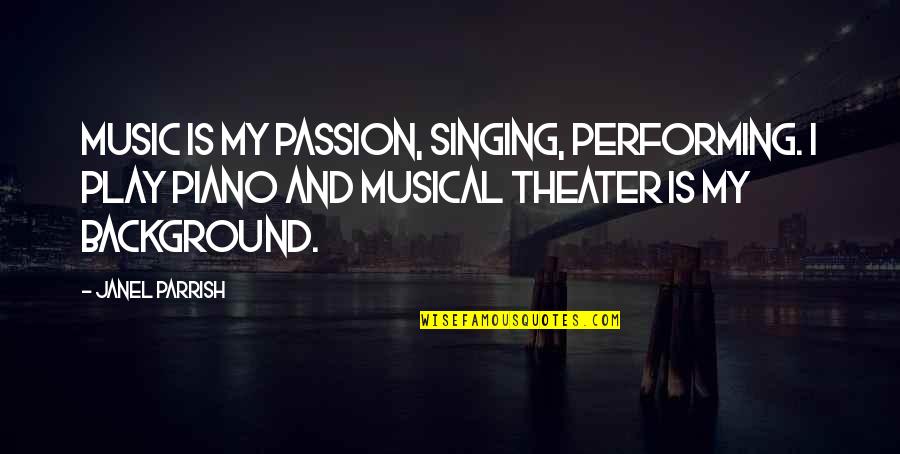 Music is my passion, singing, performing. I play piano and musical theater is my background. —
Janel Parrish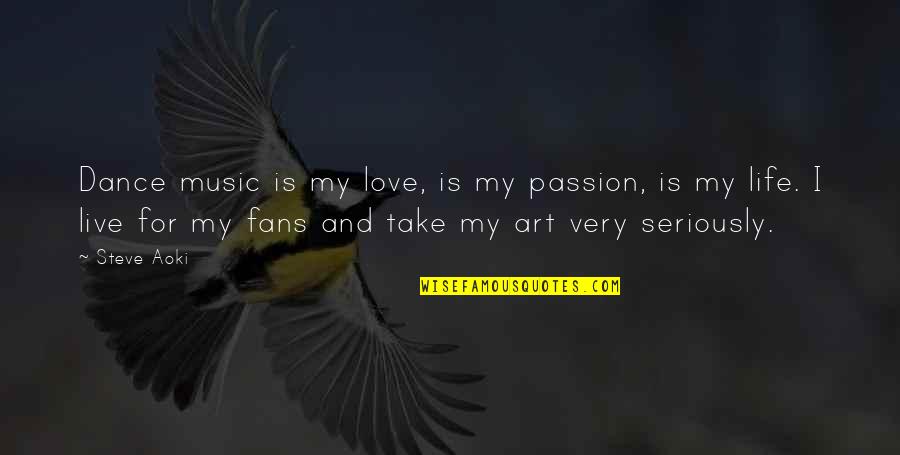 Dance music is my love, is my passion, is my life. I live for my fans and take my art very seriously. —
Steve Aoki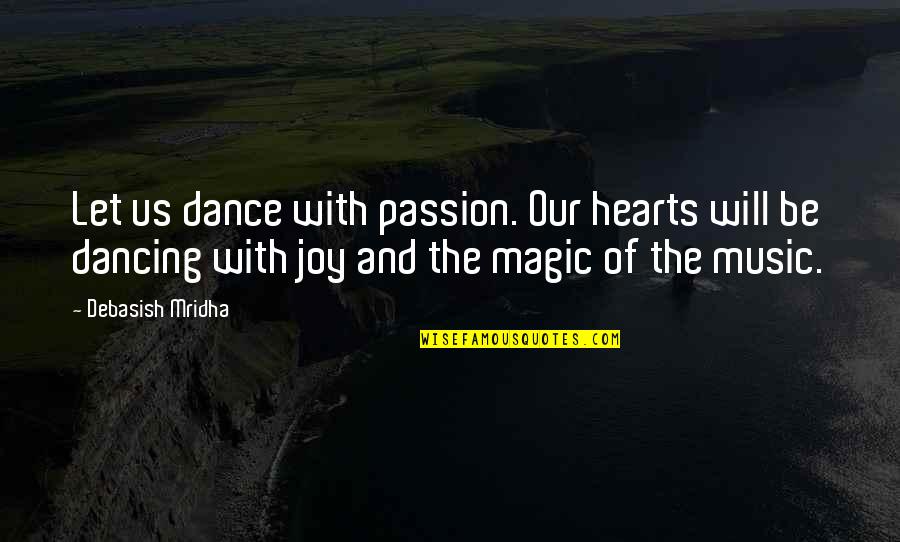 Let us dance with passion. Our hearts will be dancing with joy and the magic of the music. —
Debasish Mridha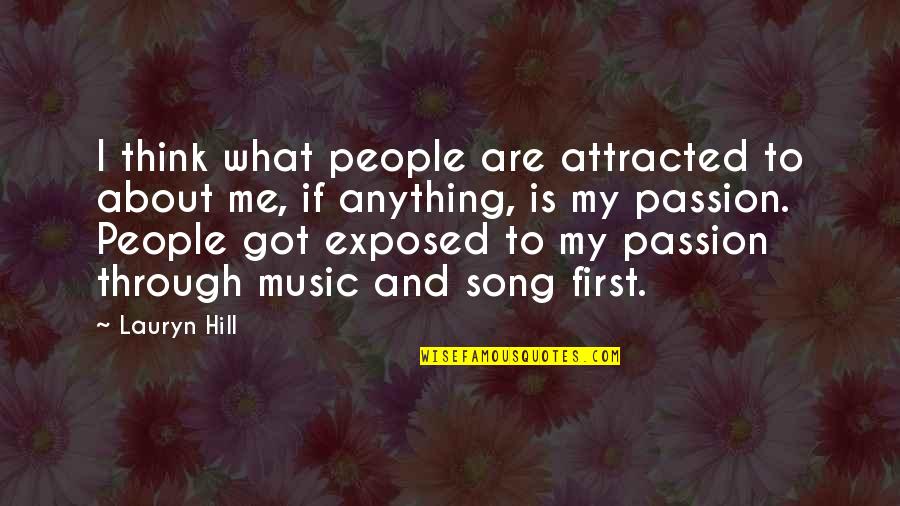 I think what people are attracted to about me, if anything, is my passion. People got exposed to my passion through music and song first. —
Lauryn Hill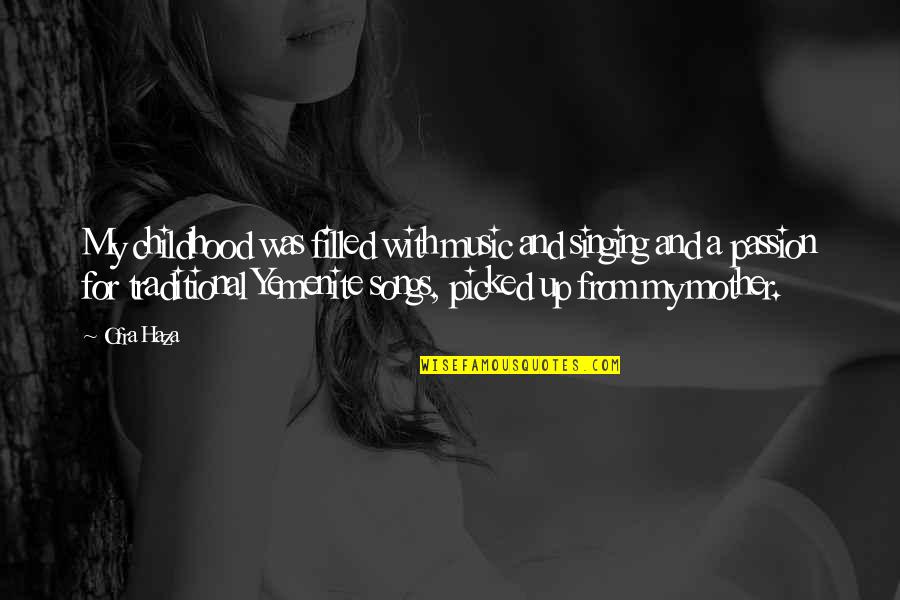 My childhood was filled with music and singing and a passion for traditional Yemenite songs, picked up from my mother. —
Ofra Haza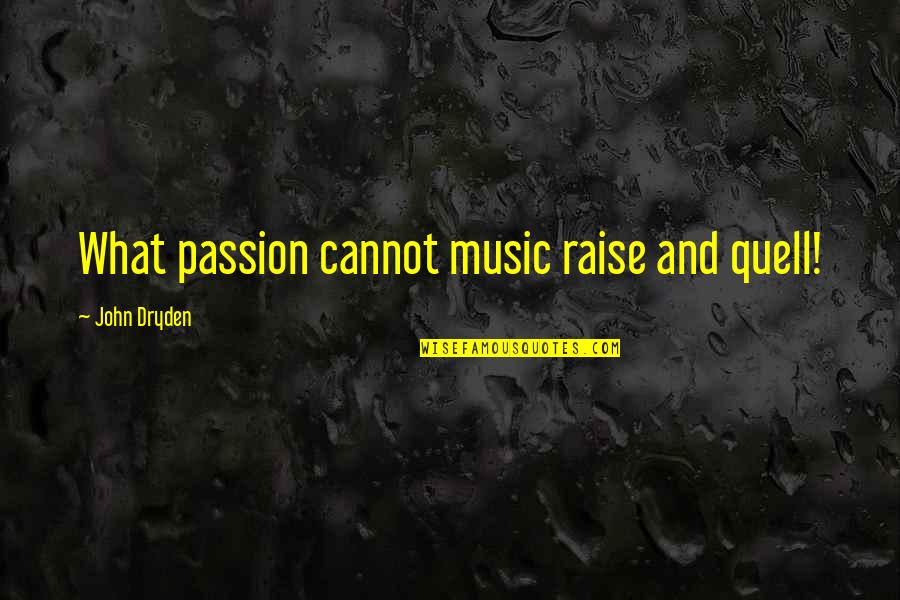 What passion cannot music raise and quell! —
John Dryden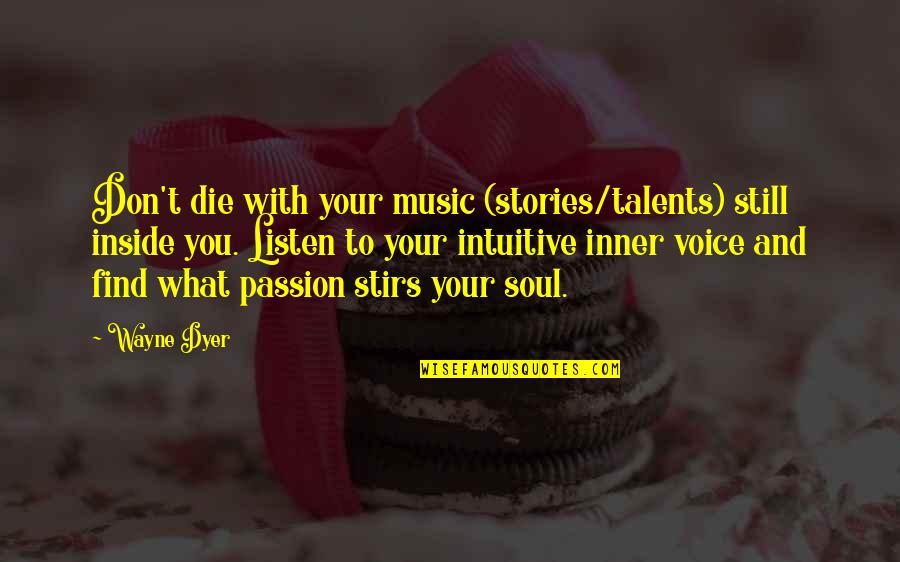 Don't die with your music (stories/talents) still inside you. Listen to your intuitive inner voice and find what passion stirs your soul. —
Wayne Dyer