Passion And Music Quotes
Collection of top 46 famous quotes about Passion And Music
Passion And Music Quotes & Sayings
Happy to read and share the best inspirational Passion And Music quotes, sayings and quotations on Wise Famous Quotes.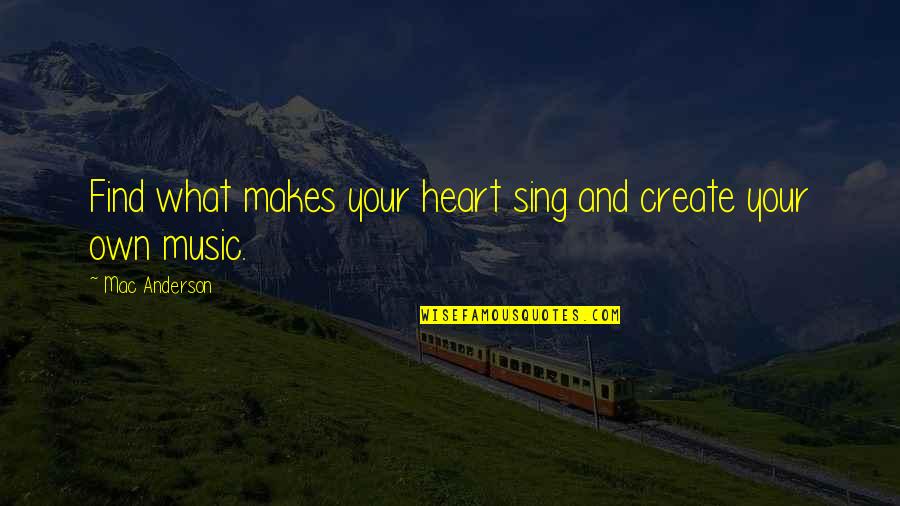 Find what makes your heart sing and create your own music.
—
Mac Anderson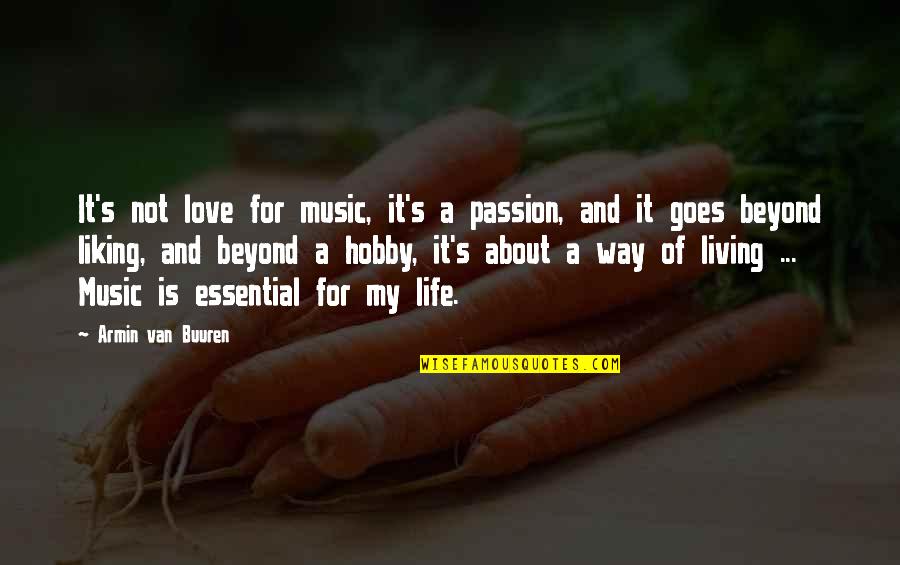 It's not love for music, it's a passion, and it goes beyond liking, and beyond a hobby, it's about a way of living ... Music is essential for my life.
—
Armin Van Buuren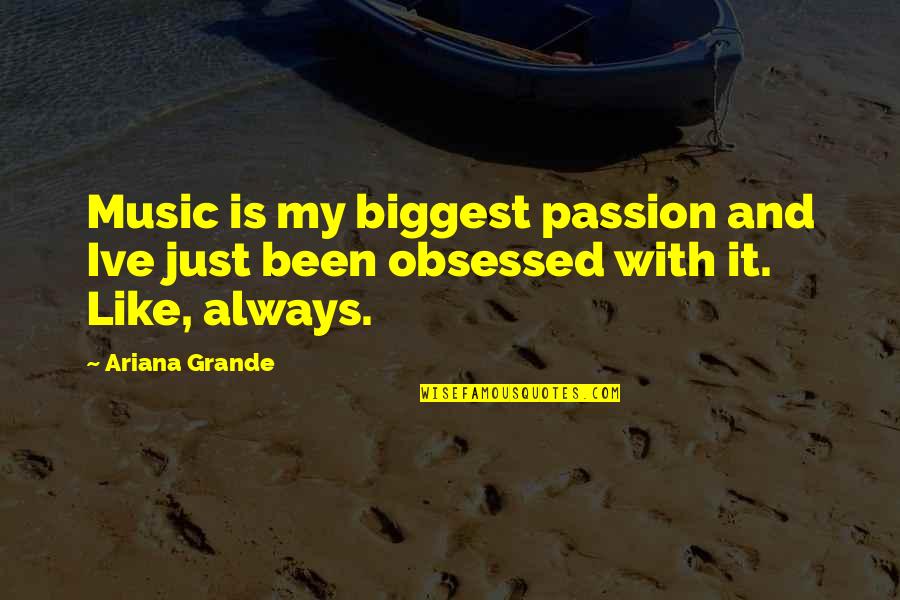 Music is my biggest passion and Ive just been obsessed with it. Like, always.
—
Ariana Grande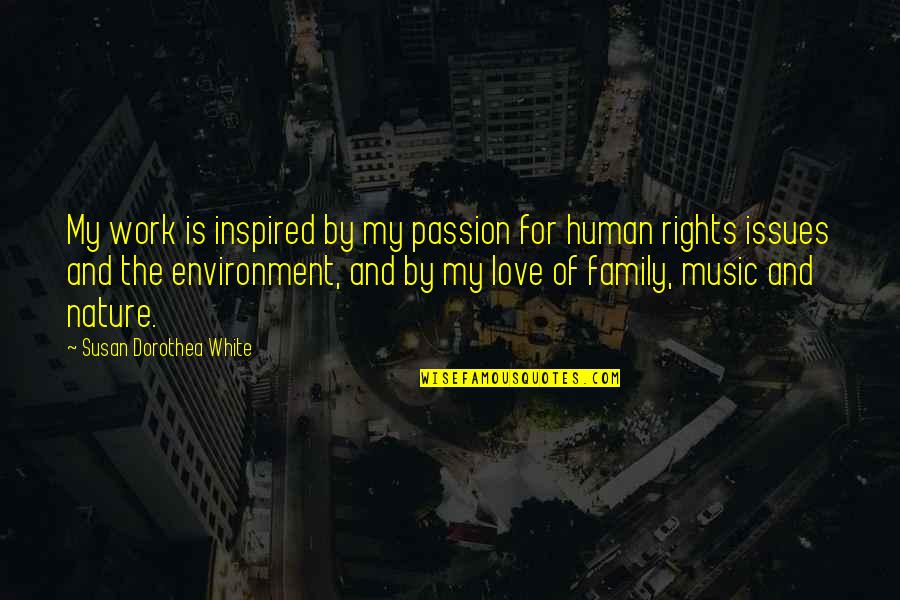 My work is inspired by my passion for human rights issues and the environment, and by my love of family, music and nature.
—
Susan Dorothea White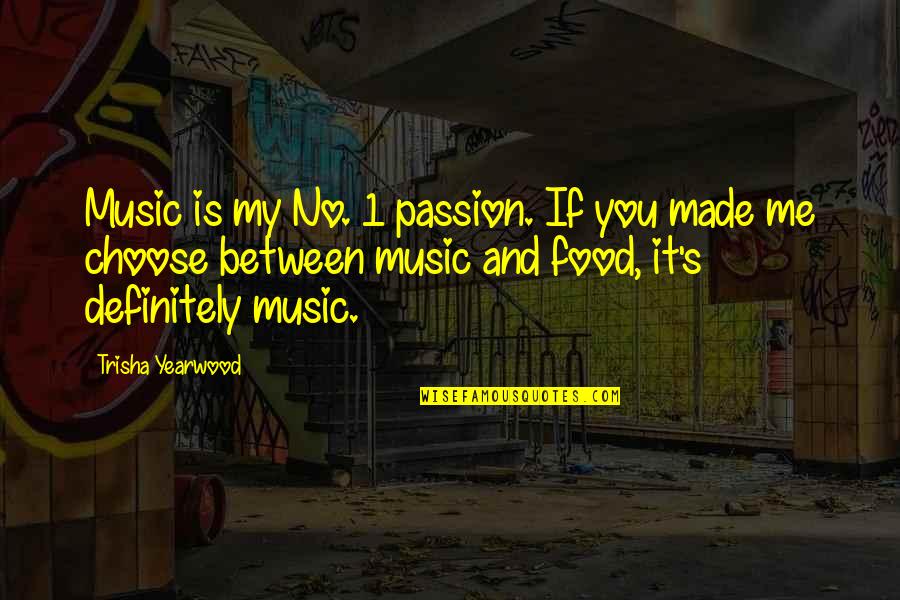 Music is my No. 1 passion. If you made me choose between music and food, it's definitely music.
—
Trisha Yearwood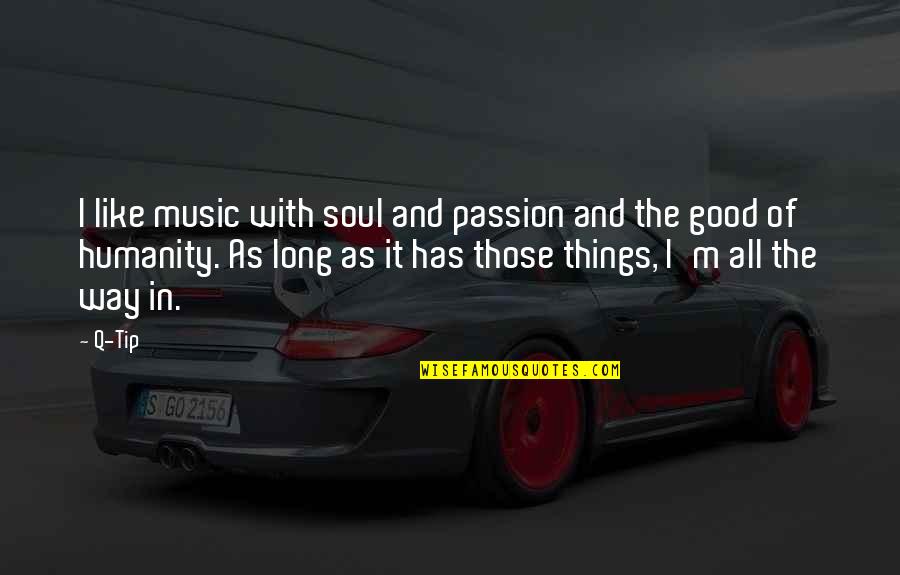 I like music with soul and passion and the good of humanity. As long as it has those things, I'm all the way in. —
Q-Tip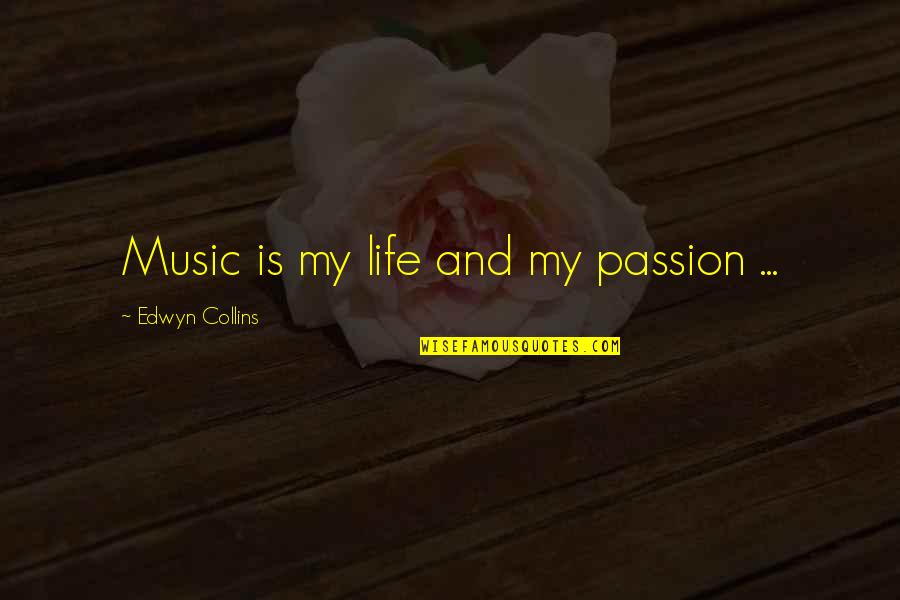 Music is my life and my passion ... —
Edwyn Collins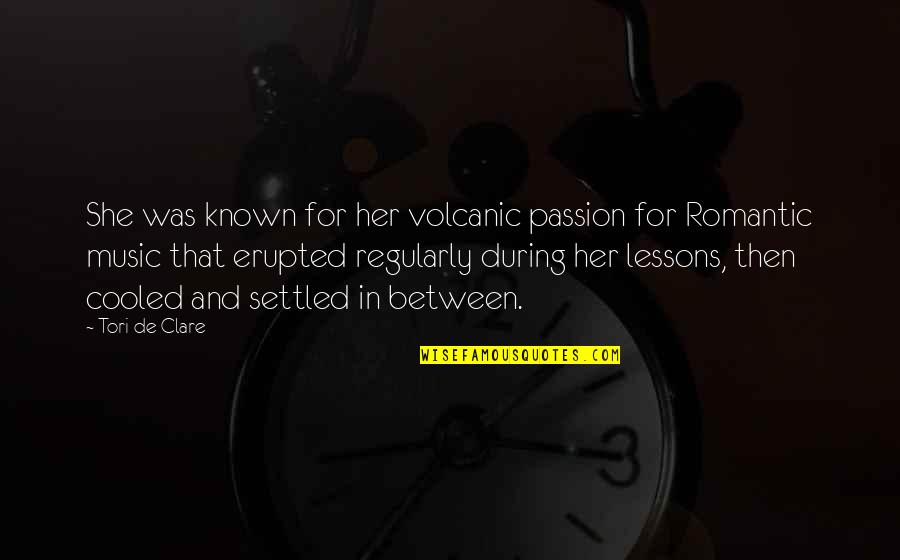 She was known for her volcanic passion for Romantic music that erupted regularly during her lessons, then cooled and settled in between. —
Tori De Clare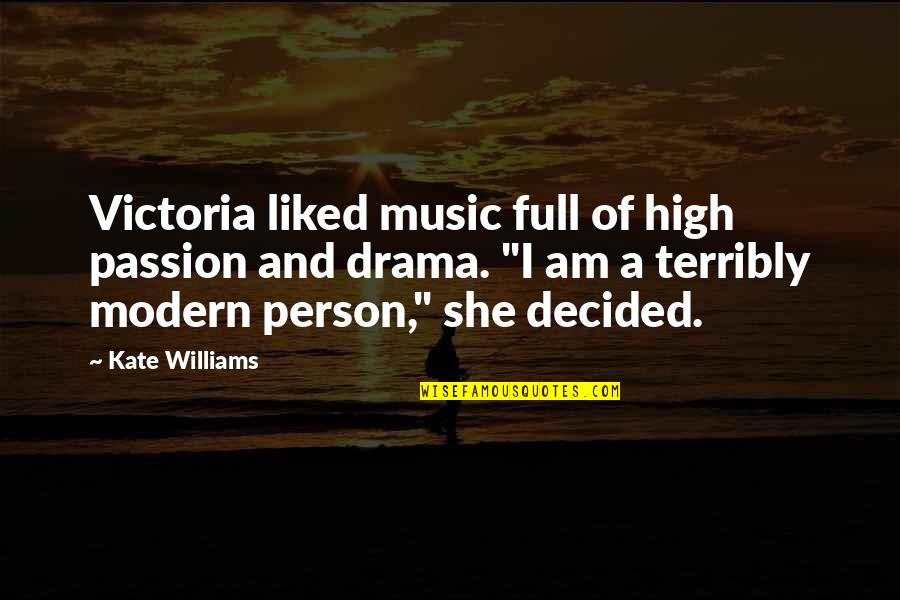 Victoria liked music full of high passion and drama. "I am a terribly modern person," she decided. —
Kate Williams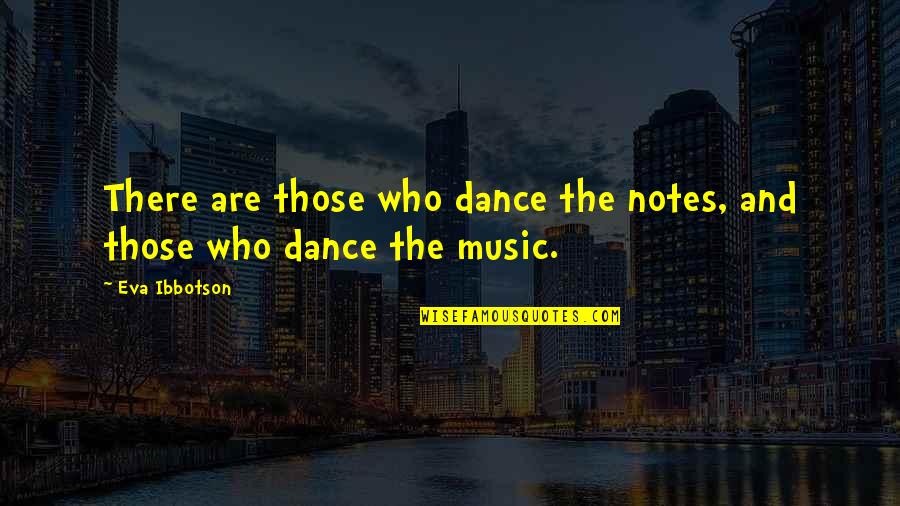 There are those who dance the notes, and those who dance the music. —
Eva Ibbotson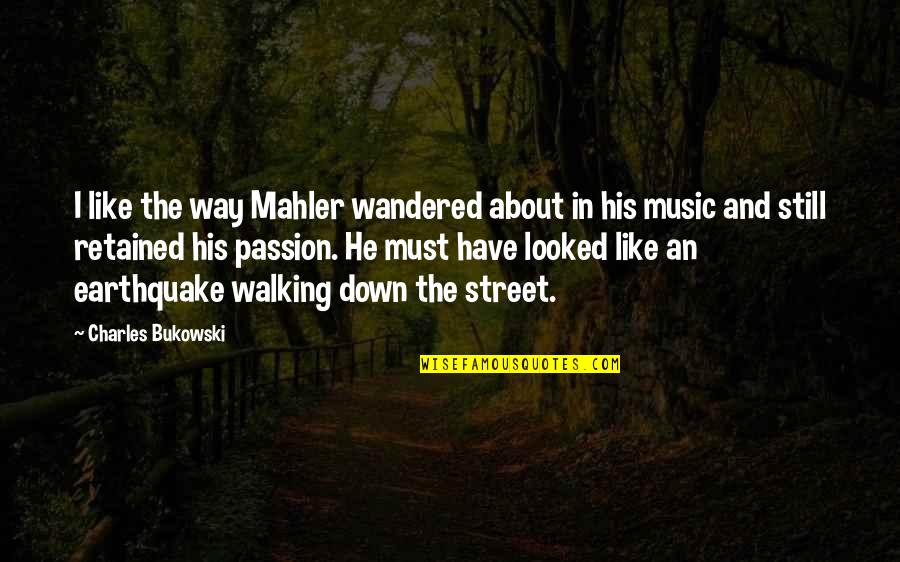 I like the way Mahler wandered about in his music and still retained his passion. He must have looked like an earthquake walking down the street. —
Charles Bukowski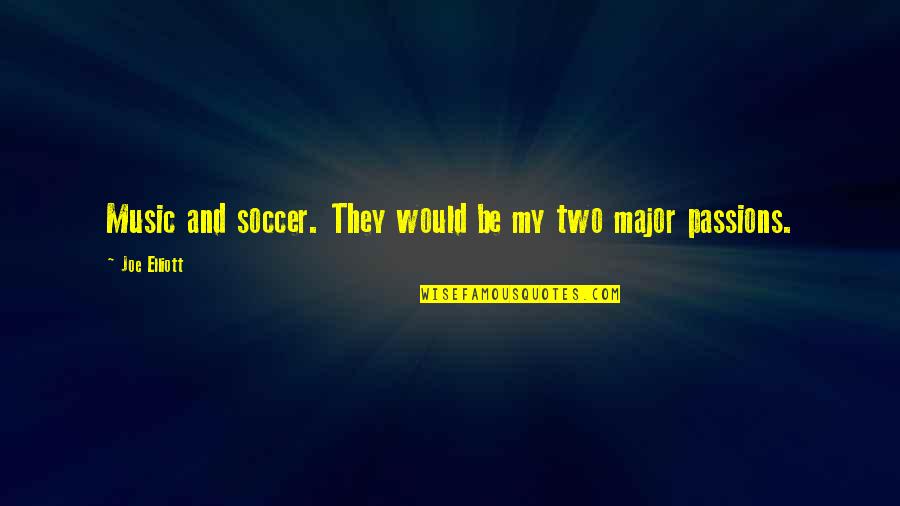 Music and soccer. They would be my two major passions. —
Joe Elliott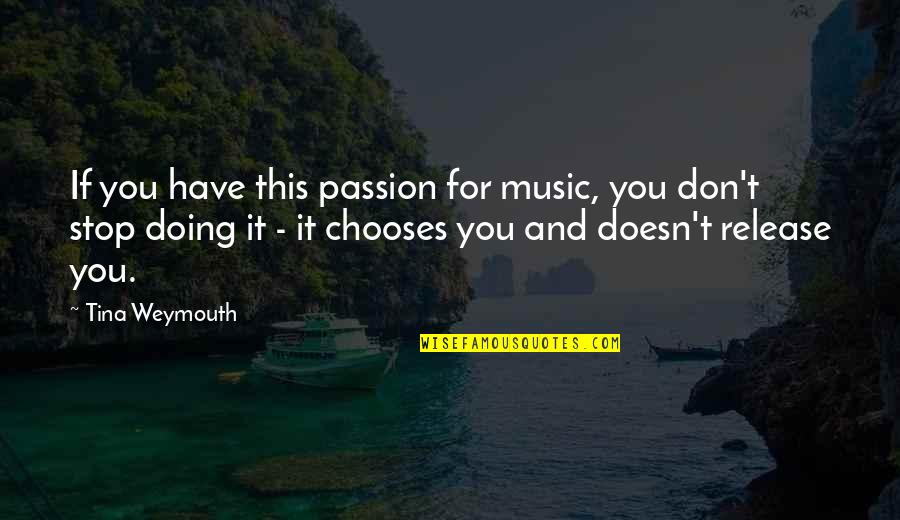 If you have this passion for music, you don't stop doing it - it chooses you and doesn't release you. —
Tina Weymouth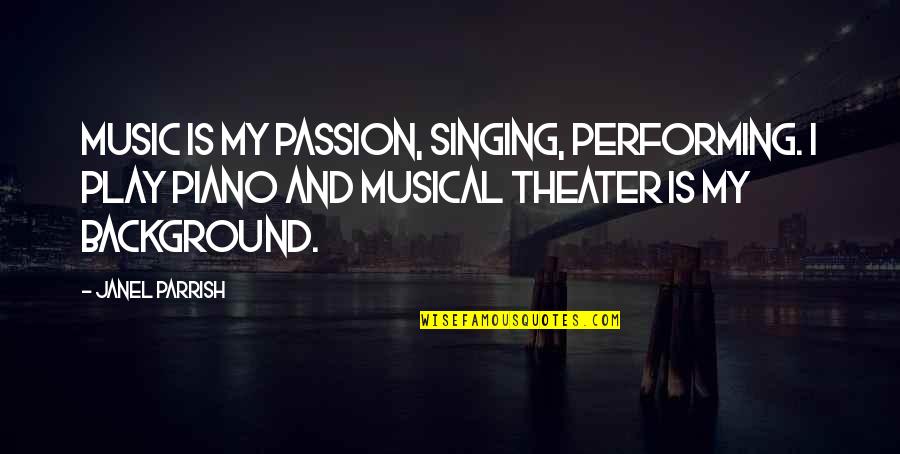 Music is my passion, singing, performing. I play piano and musical theater is my background. —
Janel Parrish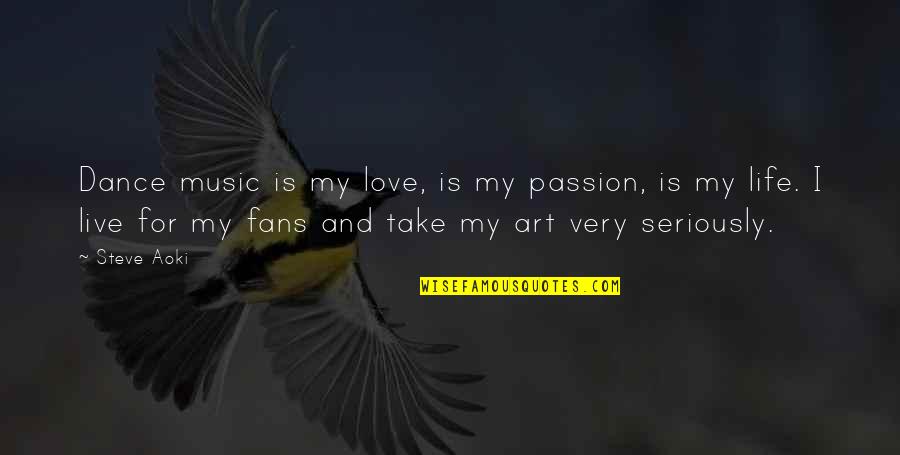 Dance music is my love, is my passion, is my life. I live for my fans and take my art very seriously. —
Steve Aoki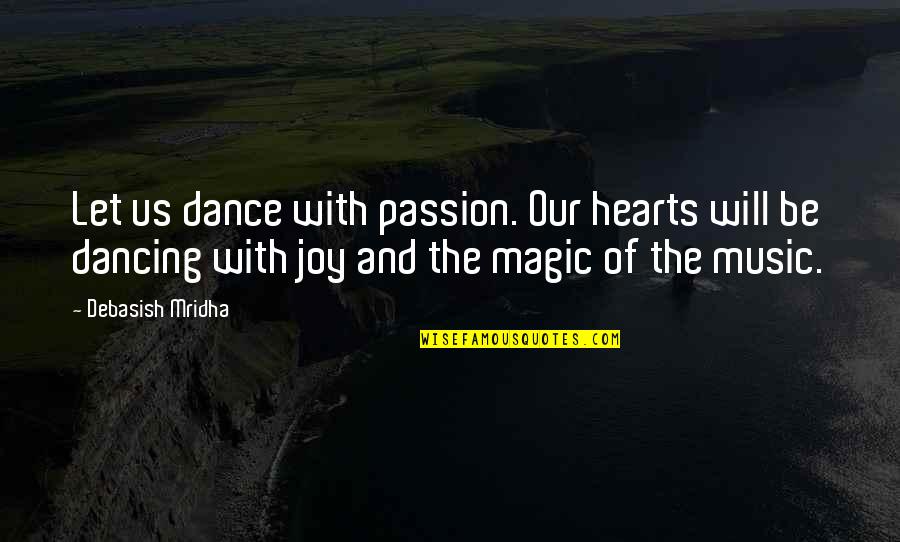 Let us dance with passion. Our hearts will be dancing with joy and the magic of the music. —
Debasish Mridha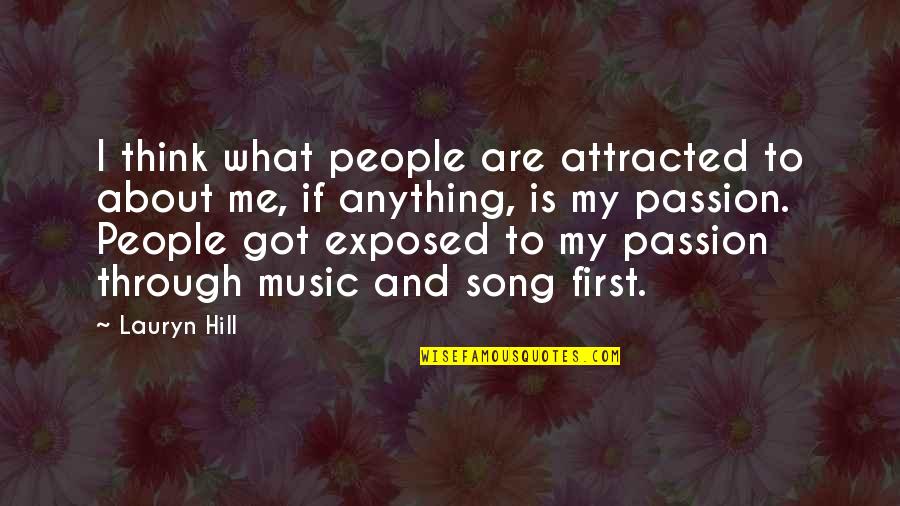 I think what people are attracted to about me, if anything, is my passion. People got exposed to my passion through music and song first. —
Lauryn Hill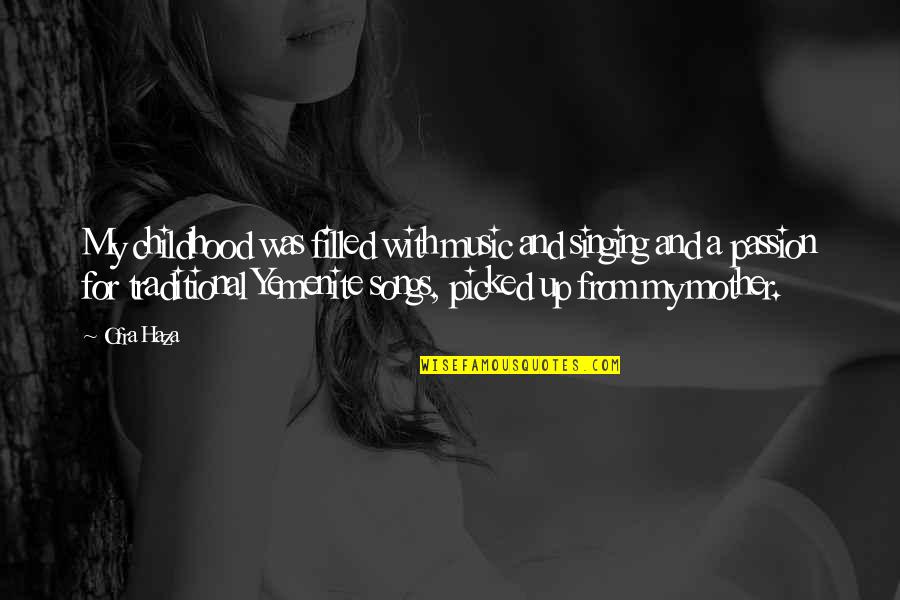 My childhood was filled with music and singing and a passion for traditional Yemenite songs, picked up from my mother. —
Ofra Haza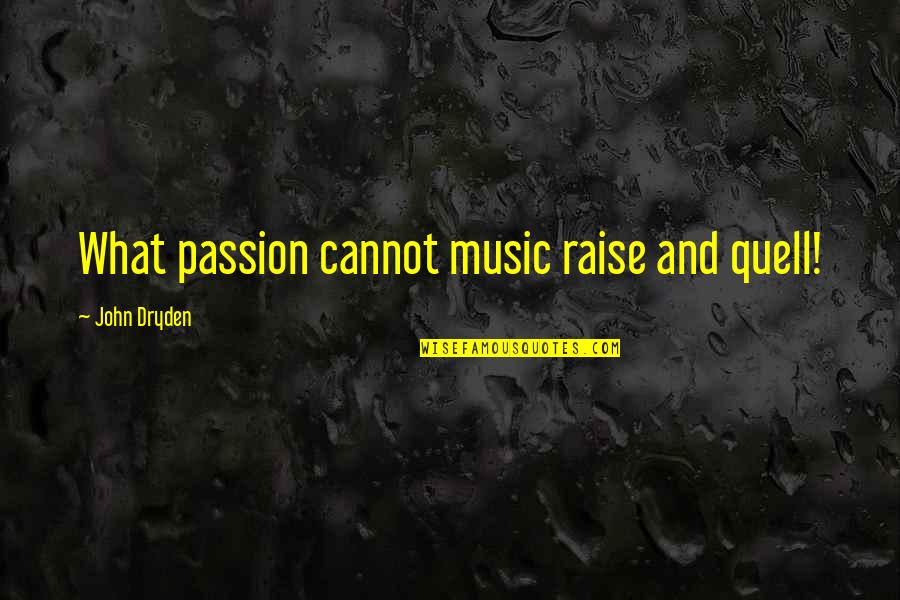 What passion cannot music raise and quell! —
John Dryden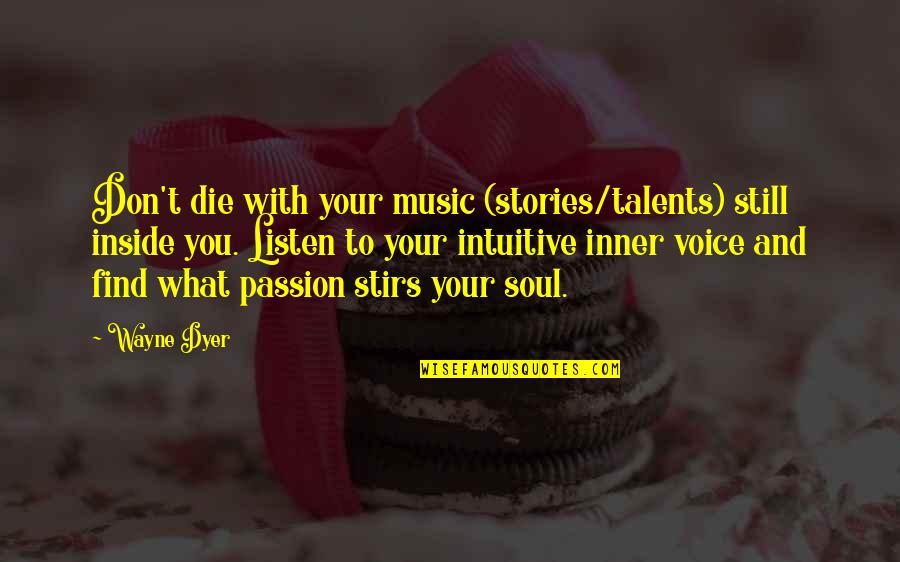 Don't die with your music (stories/talents) still inside you. Listen to your intuitive inner voice and find what passion stirs your soul. —
Wayne Dyer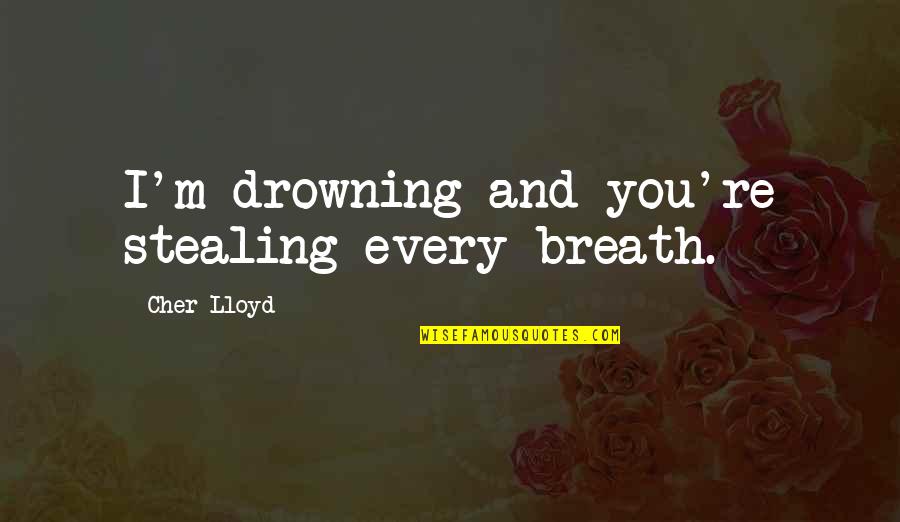 I'm drowning and you're stealing every breath. —
Cher Lloyd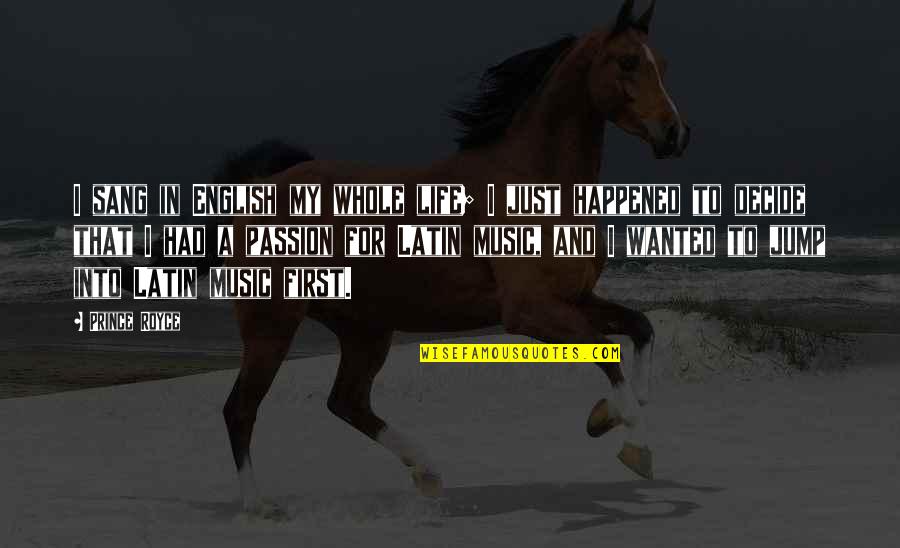 I sang in English my whole life; I just happened to decide that I had a passion for Latin music, and I wanted to jump into Latin music first. —
Prince Royce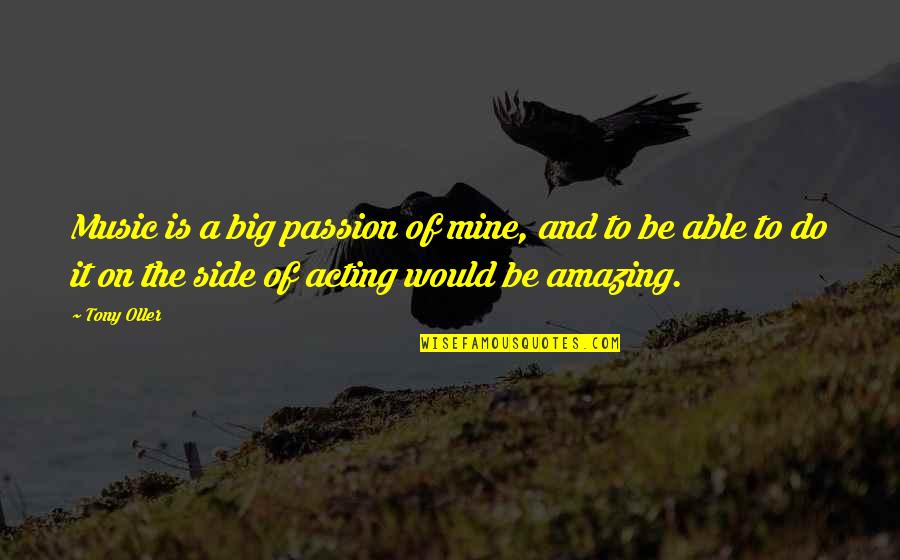 Music is a big passion of mine, and to be able to do it on the side of acting would be amazing. —
Tony Oller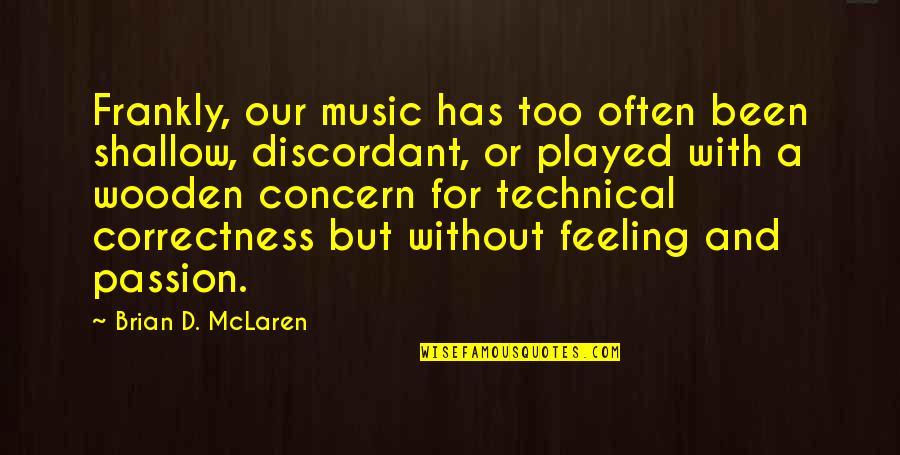 Frankly, our music has too often been shallow, discordant, or played with a wooden concern for technical correctness but without feeling and passion. —
Brian D. McLaren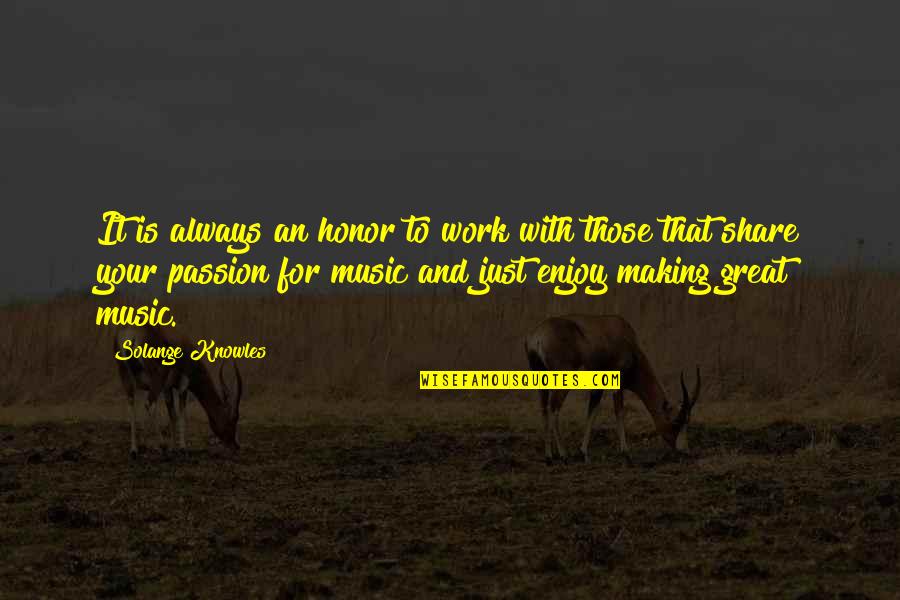 It is always an honor to work with those that share your passion for music and just enjoy making great music. —
Solange Knowles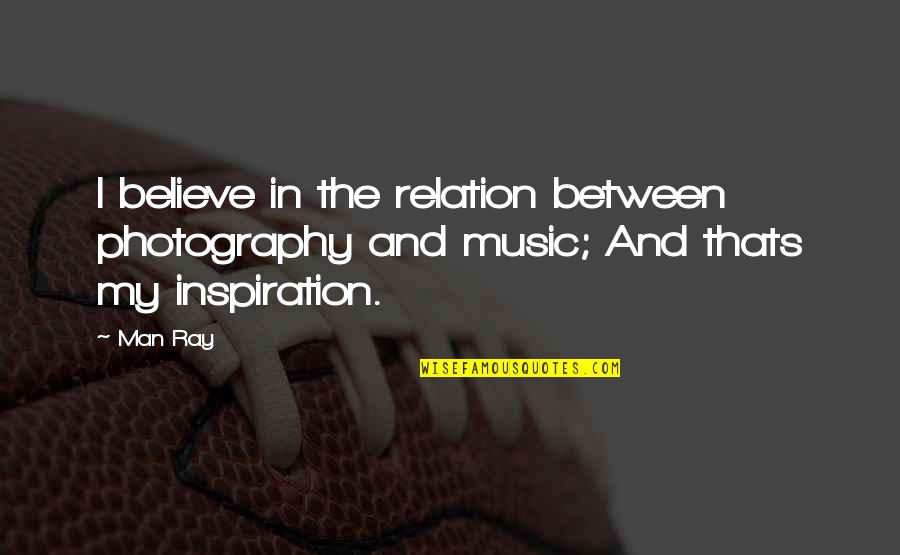 I believe in the relation between photography and music; And thats my inspiration. —
Man Ray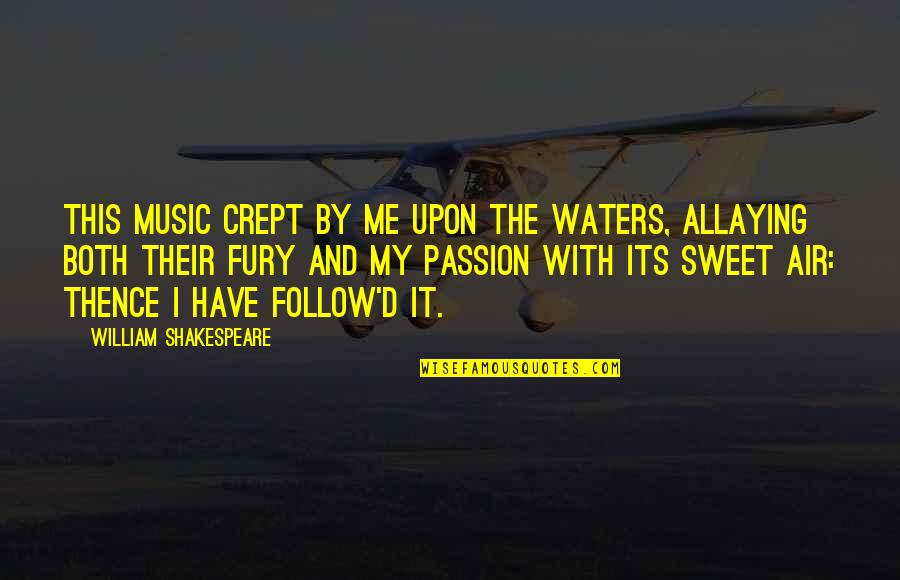 This music crept by me upon the waters,
Allaying both their fury and my passion
With its sweet air: thence I have follow'd it. —
William Shakespeare
My heart dances with joy and sings with passion when it hears the music of love. —
Debasish Mridha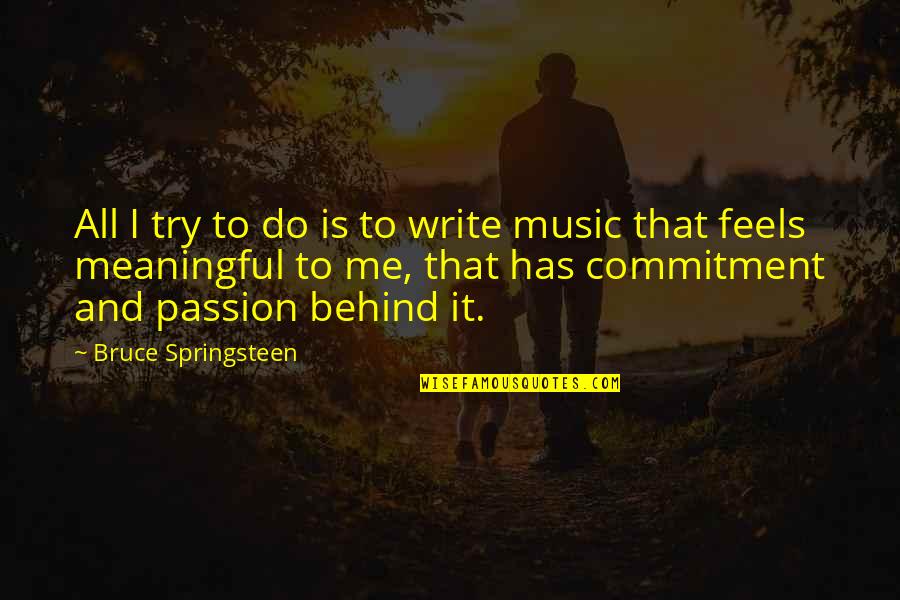 All I try to do is to write music that feels meaningful to me, that has commitment and passion behind it. —
Bruce Springsteen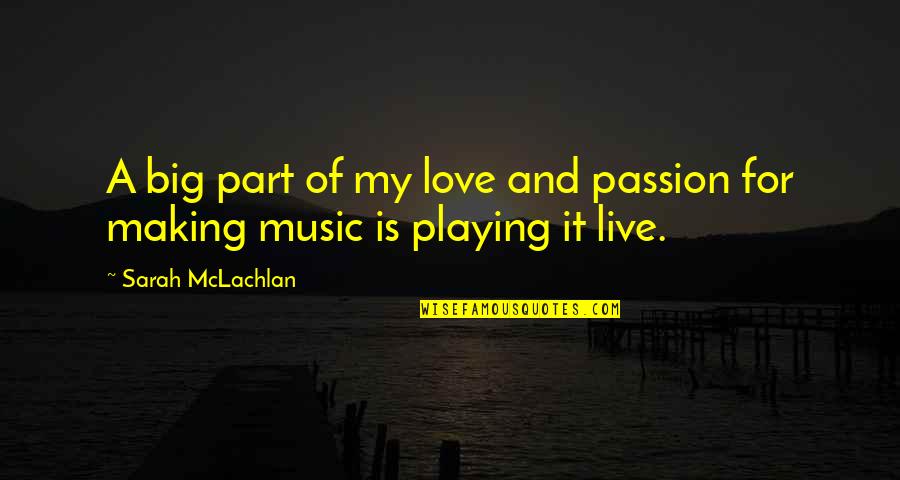 A big part of my love and passion for making music is playing it live. —
Sarah McLachlan
Music is my passion - it's what I love and it's in my blood. You can never take me away from my work. —
Nicole Scherzinger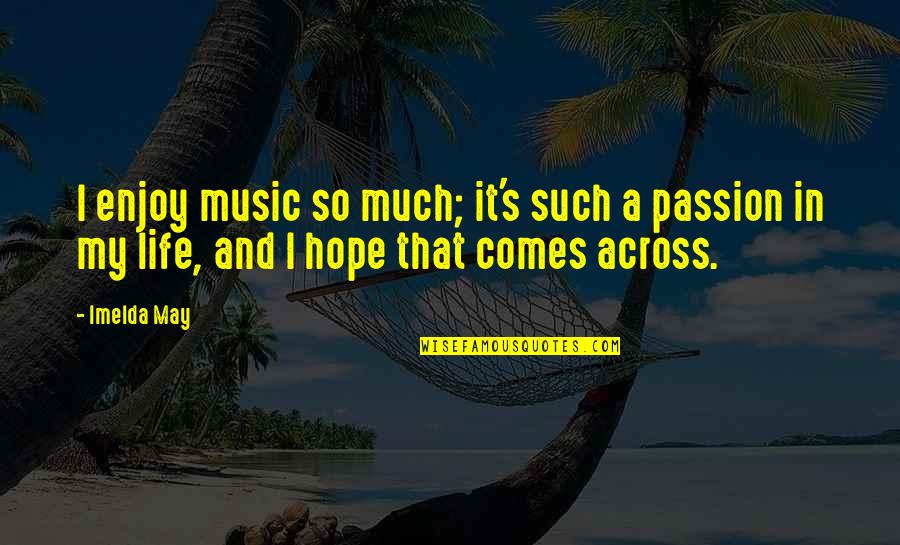 I enjoy music so much; it's such a passion in my life, and I hope that comes across. —
Imelda May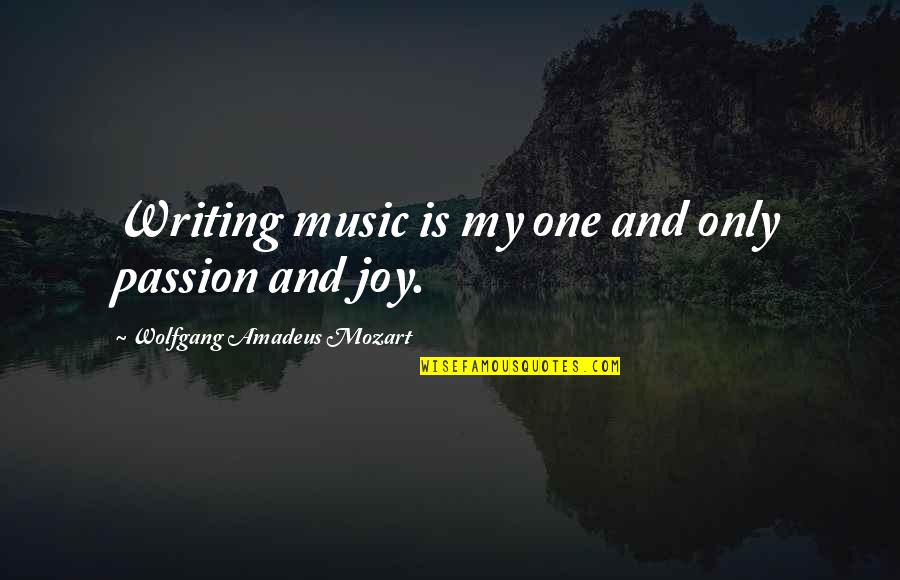 Writing music is my one and only passion and joy. —
Wolfgang Amadeus Mozart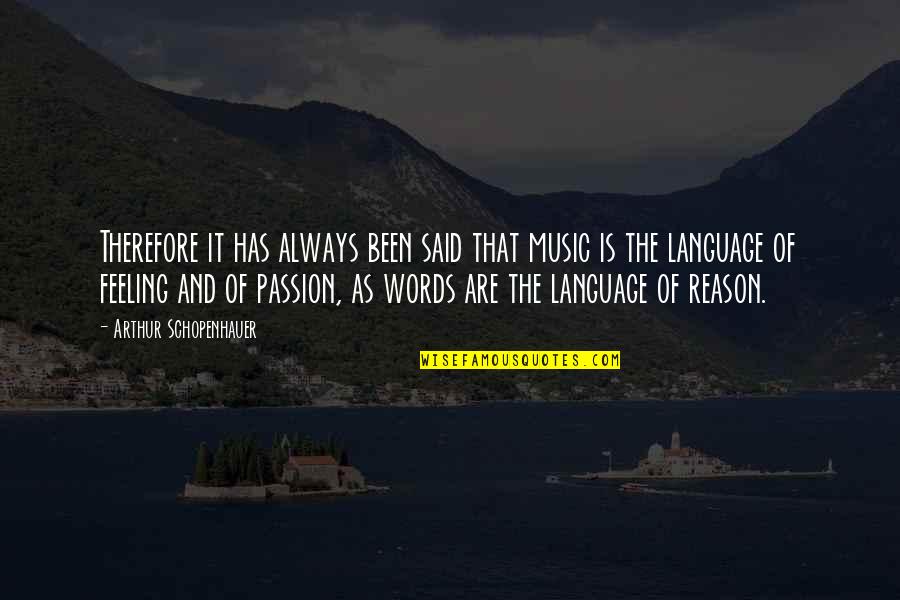 Therefore it has always been said that music is the language of feeling and of passion, as words are the language of reason. —
Arthur Schopenhauer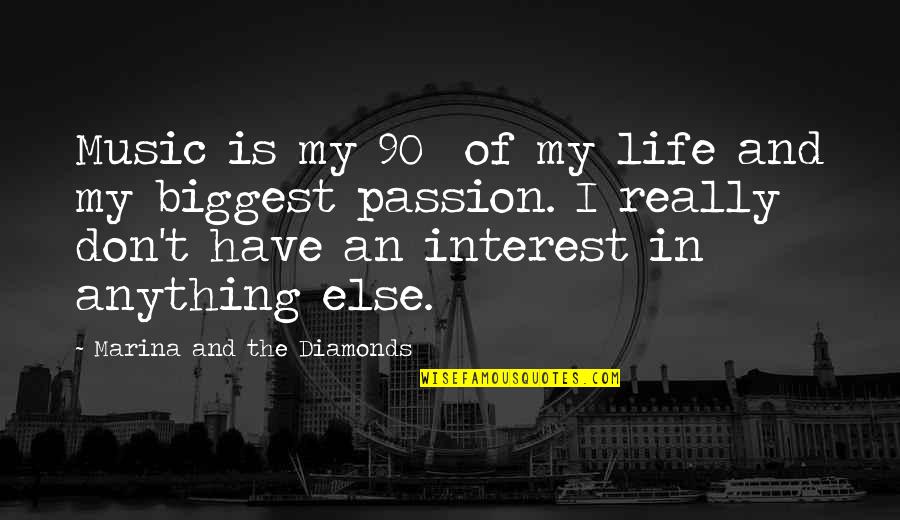 Music is my 90% of my life and my biggest passion. I really don't have an interest in anything else. —
Marina And The Diamonds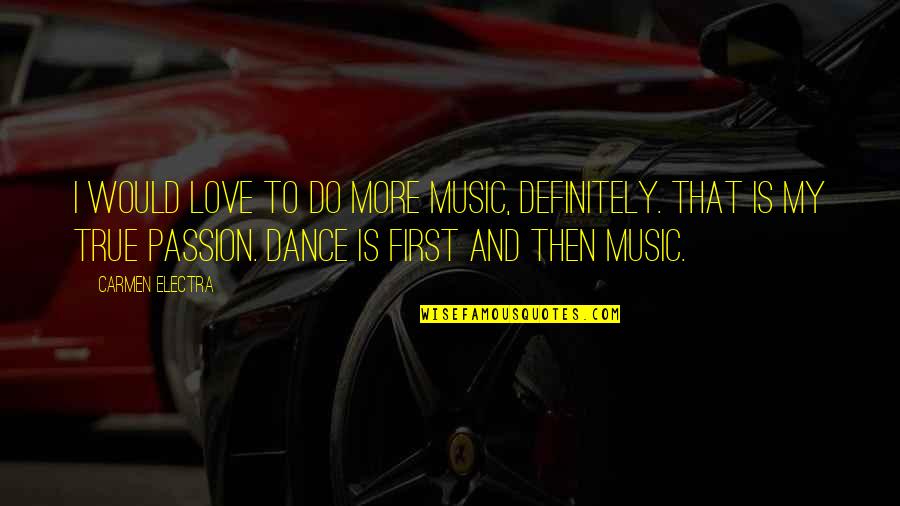 I would love to do more music, definitely. That is my true passion. Dance is first and then music. —
Carmen Electra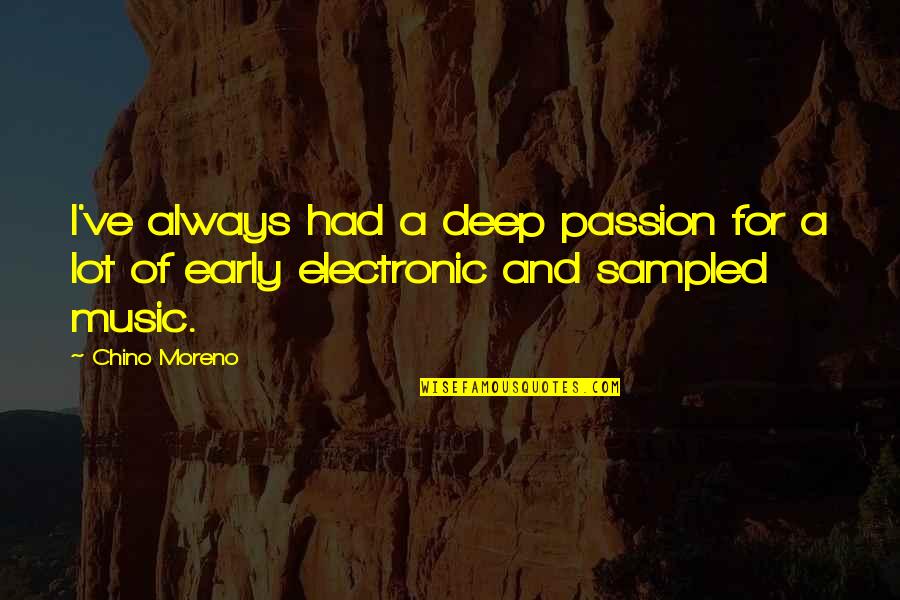 I've always had a deep passion for a lot of early electronic and sampled music. —
Chino Moreno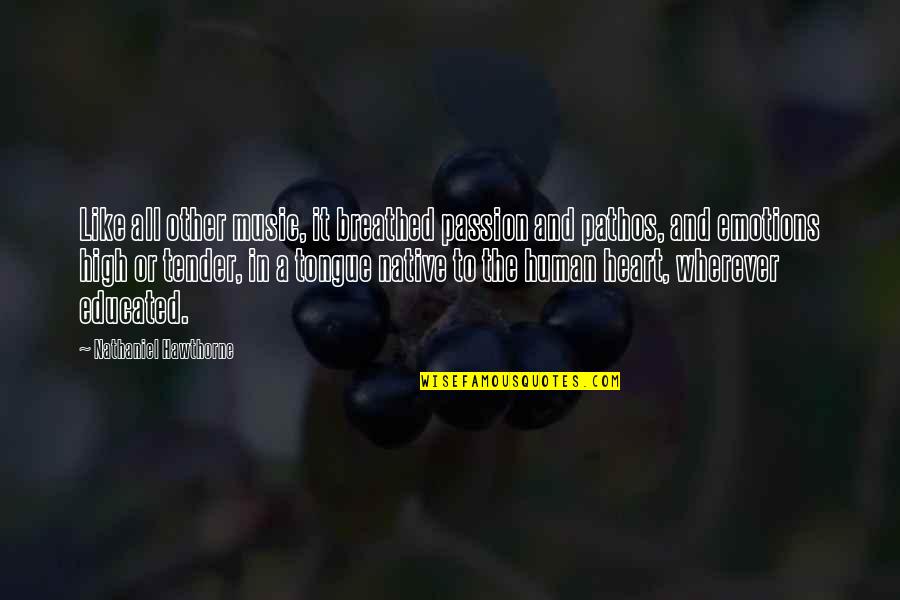 Like all other music, it breathed passion and pathos, and emotions high or tender, in a tongue native to the human heart, wherever educated. —
Nathaniel Hawthorne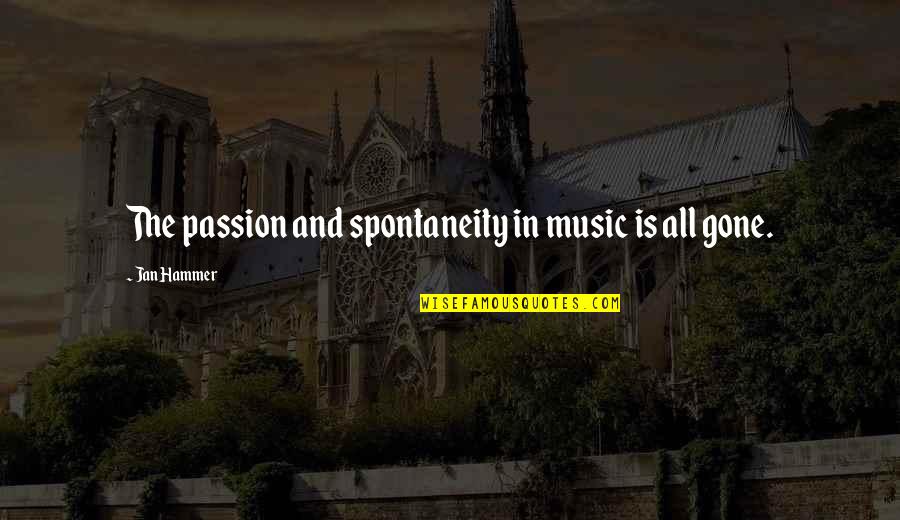 The passion and spontaneity in music is all gone. —
Jan Hammer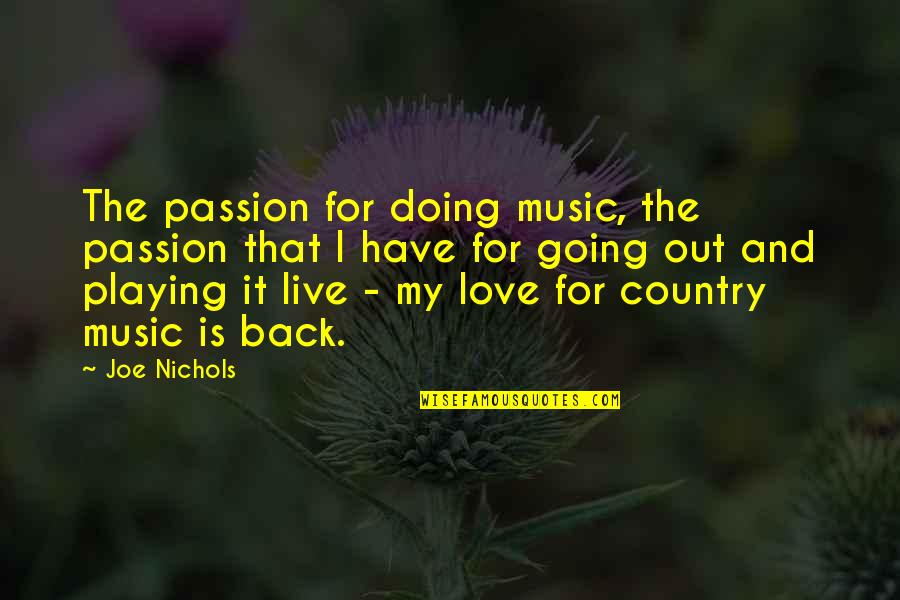 The passion for doing music, the passion that I have for going out and playing it live - my love for country music is back. —
Joe Nichols