Parents And Marriage Quotes
Collection of top 34 famous quotes about Parents And Marriage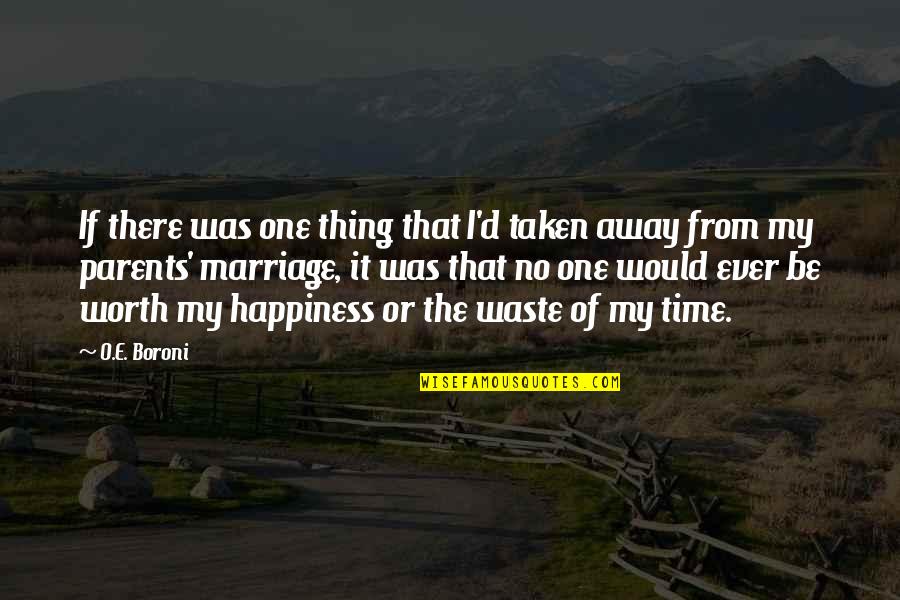 If there was one thing that I'd taken away from my parents' marriage, it was that no one would ever be worth my happiness or the waste of my time.
—
O.E. Boroni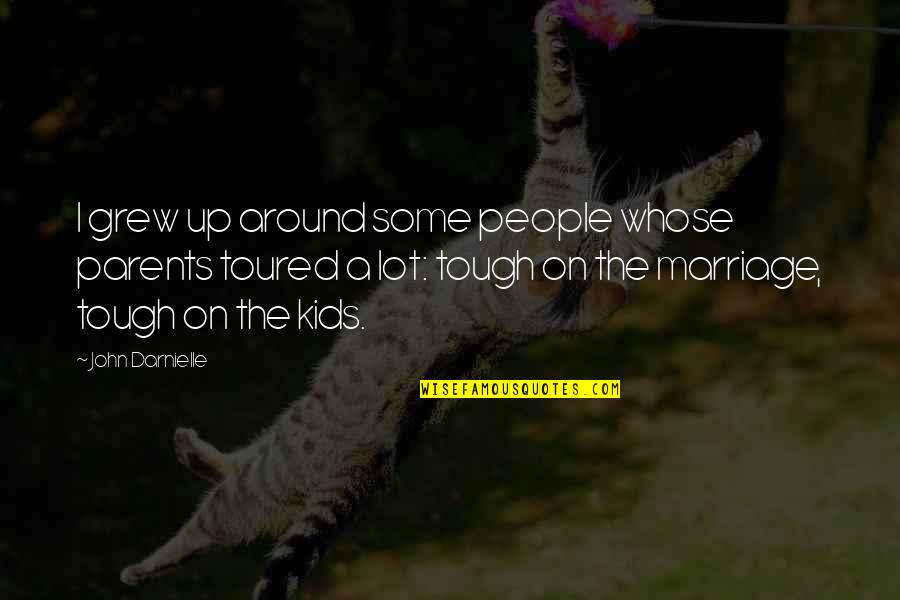 I grew up around some people whose parents toured a lot: tough on the marriage, tough on the kids.
—
John Darnielle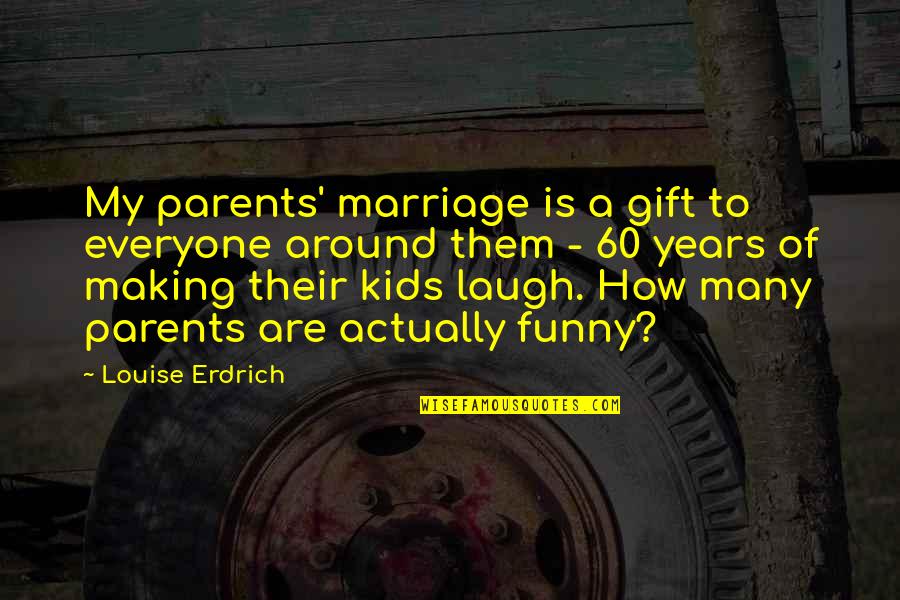 My parents' marriage is a gift to everyone around them - 60 years of making their kids laugh. How many parents are actually funny?
—
Louise Erdrich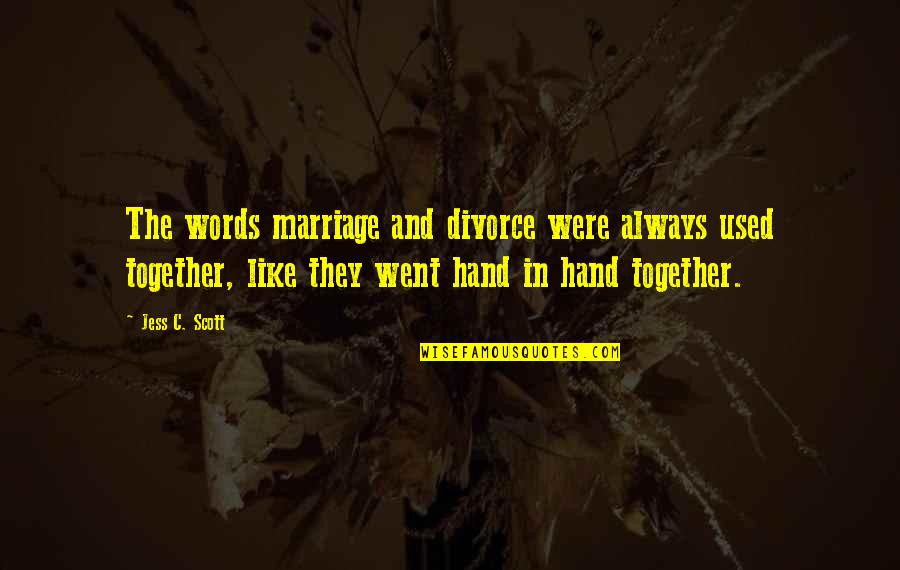 The words marriage and divorce were always used together, like they went hand in hand together.
—
Jess C. Scott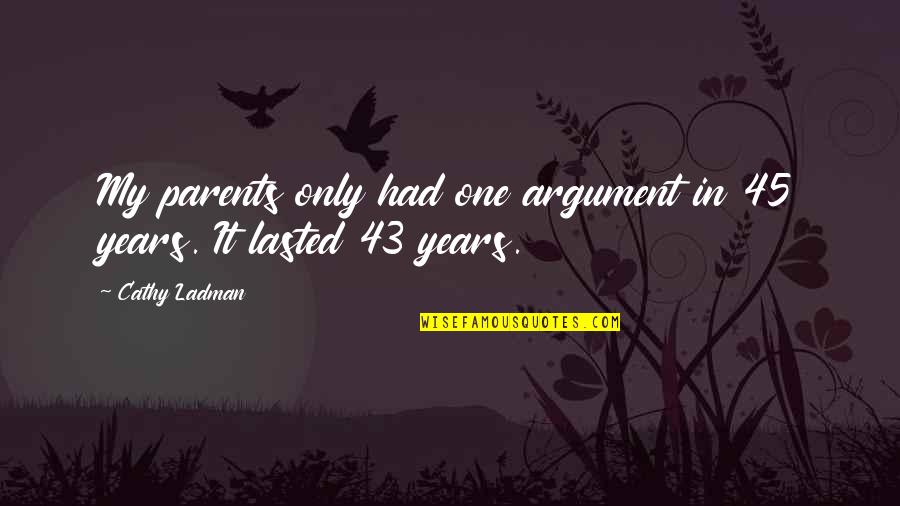 My parents only had one argument in 45 years. It lasted 43 years.
—
Cathy Ladman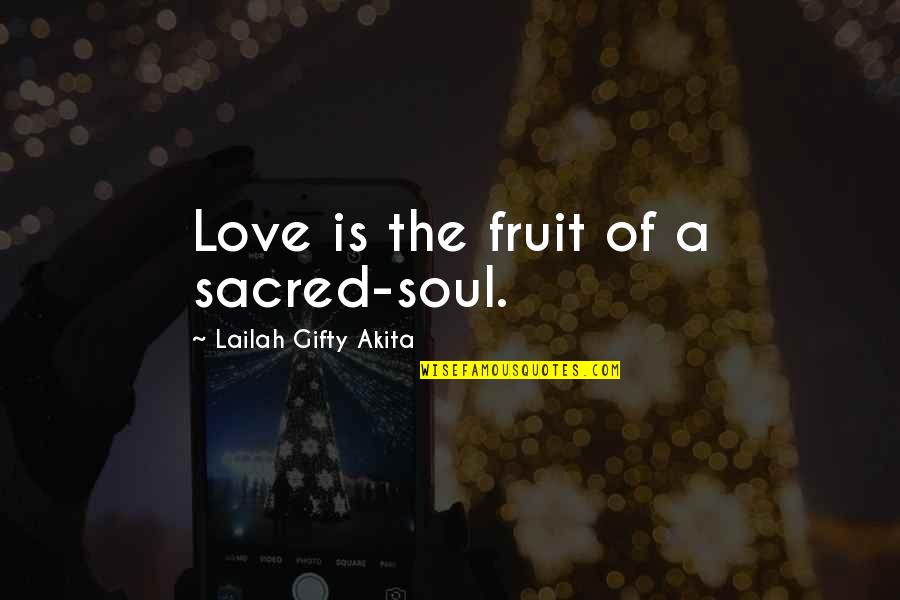 Love is the fruit of a sacred-soul.
—
Lailah Gifty Akita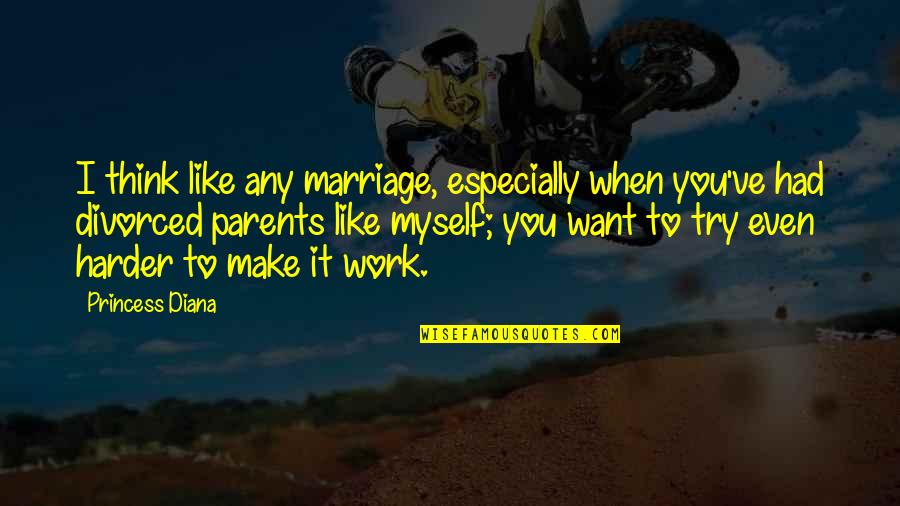 I think like any marriage, especially when you've had divorced parents like myself; you want to try even harder to make it work.
—
Princess Diana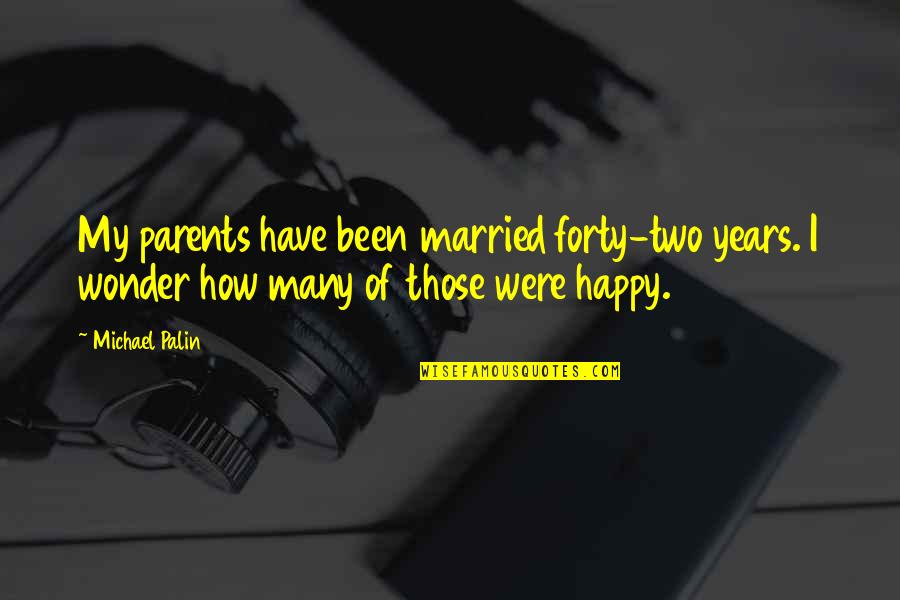 My parents have been married forty-two years. I wonder how many of those were happy.
—
Michael Palin
The greatest source of security our children have in this world is a God-honoring, Christ-centered marriage between their parents.
—
Voddie T. Baucham Jr.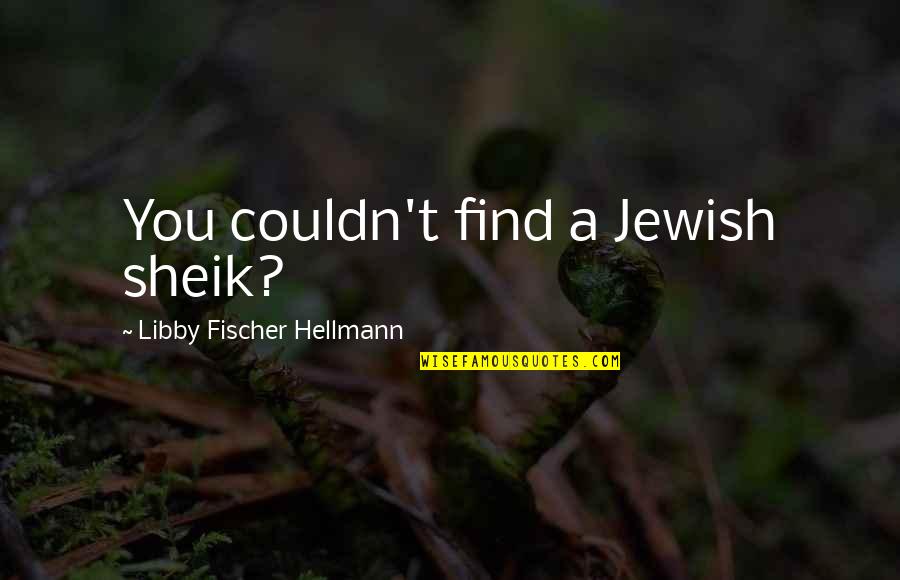 You couldn't find a Jewish sheik?
—
Libby Fischer Hellmann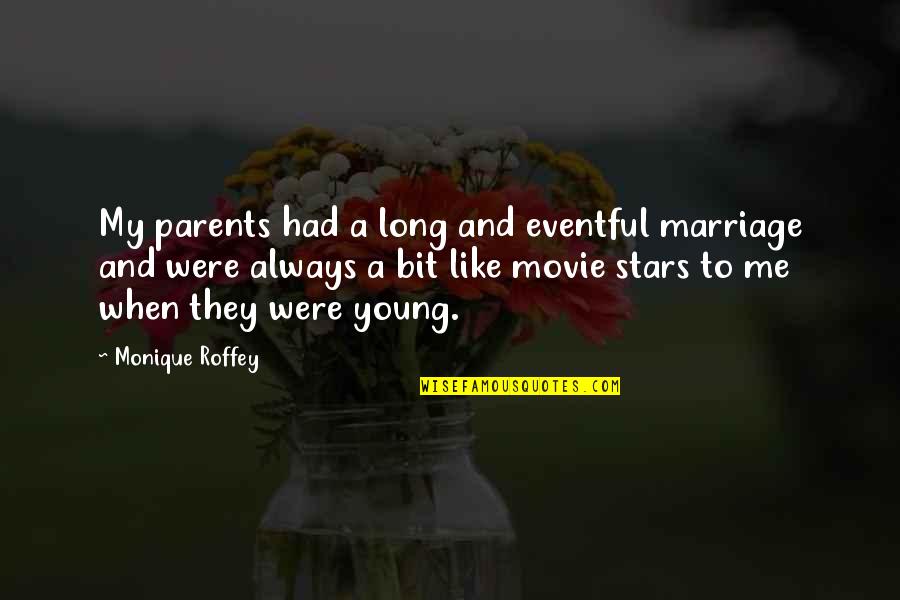 My parents had a long and eventful marriage and were always a bit like movie stars to me when they were young.
—
Monique Roffey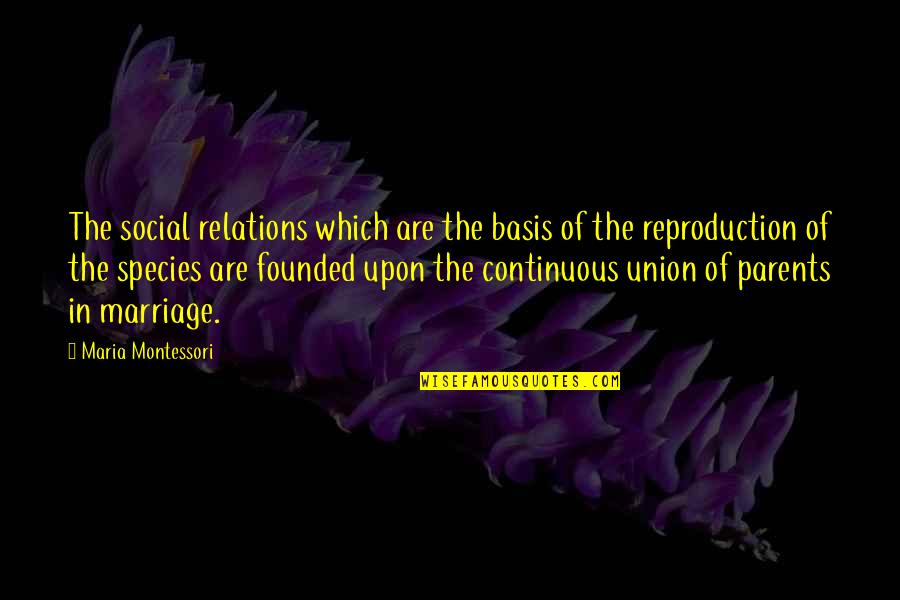 The social relations which are the basis of the reproduction of the species are founded upon the continuous union of parents in marriage. —
Maria Montessori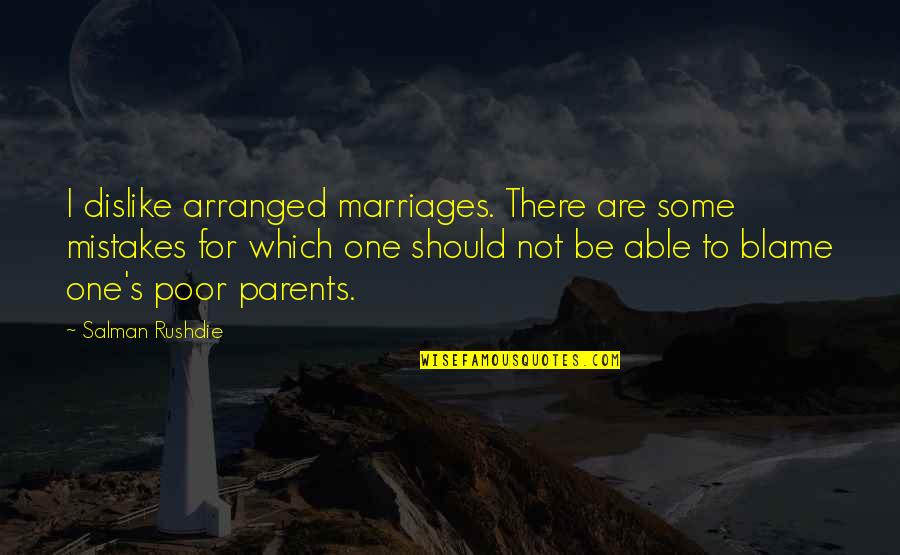 I dislike arranged marriages. There are some mistakes for which one should not be able to blame one's poor parents. —
Salman Rushdie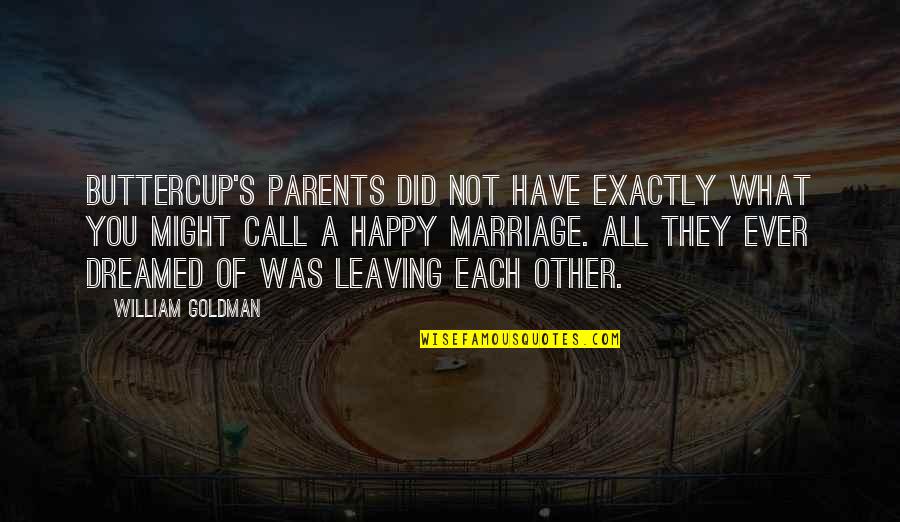 Buttercup's parents did not have exactly what you might call a happy marriage. All they ever dreamed of was leaving each other. —
William Goldman
Your children will become what you are; so be what you want them to be —
David Bly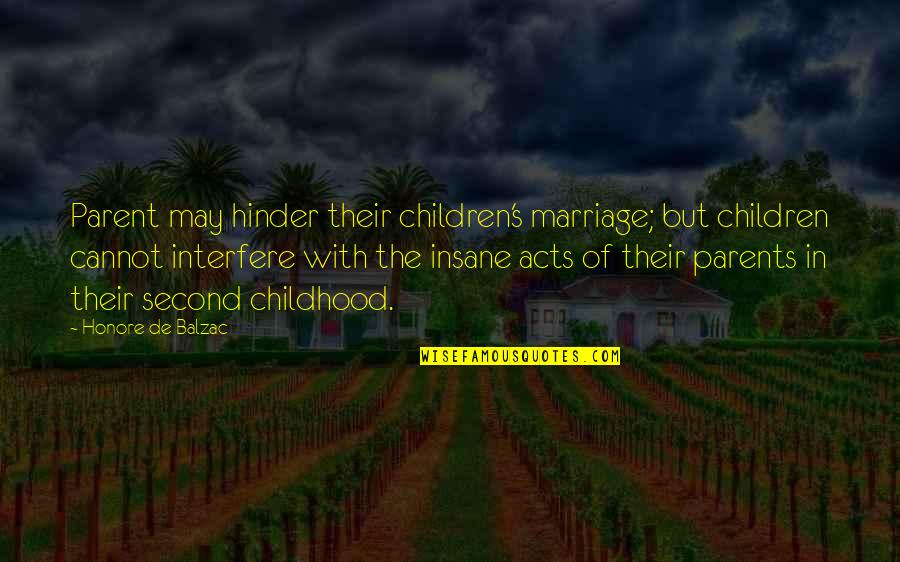 Parent may hinder their children's marriage; but children cannot interfere with the insane acts of their parents in their second childhood. —
Honore De Balzac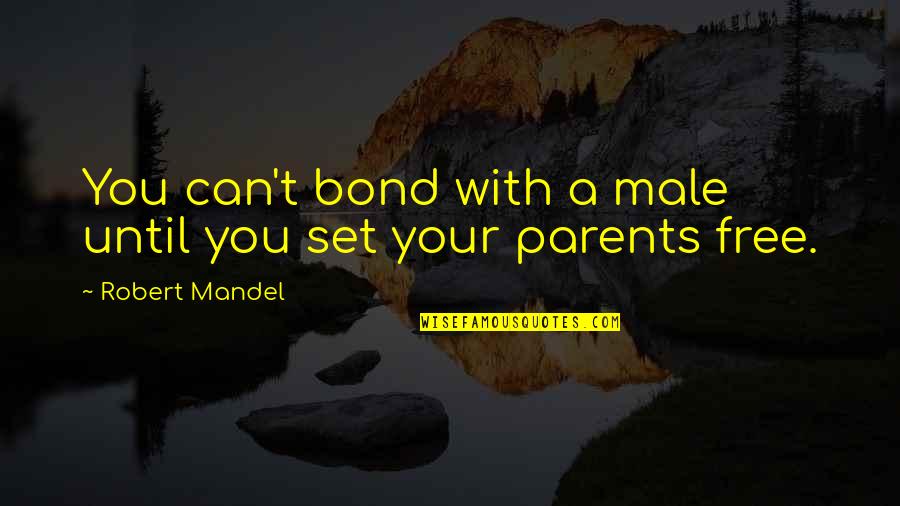 You can't bond with a male until you set your parents free. —
Robert Mandel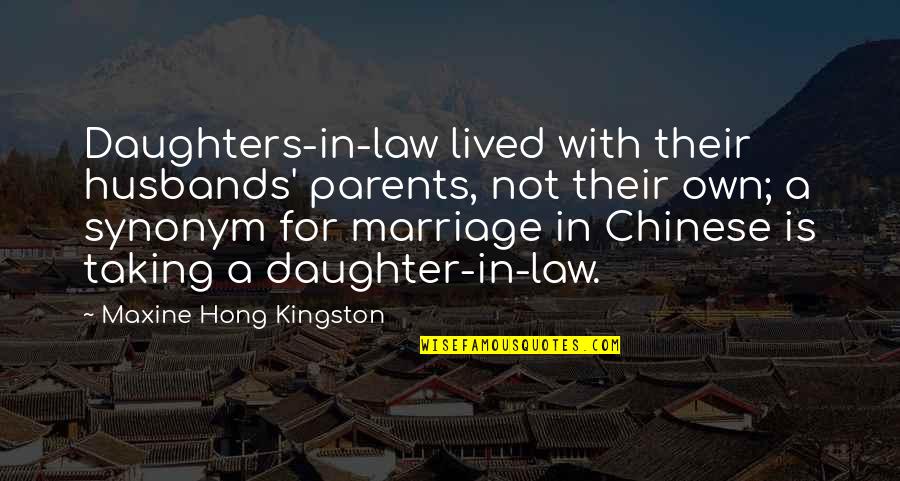 Daughters-in-law lived with their husbands' parents, not their own; a synonym for marriage in Chinese is taking a daughter-in-law. —
Maxine Hong Kingston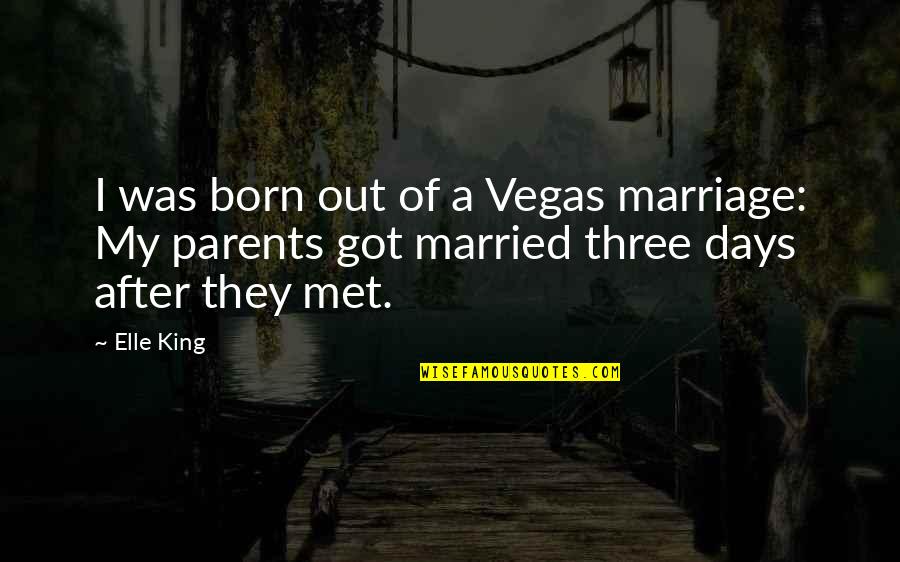 I was born out of a Vegas marriage: My parents got married three days after they met. —
Elle King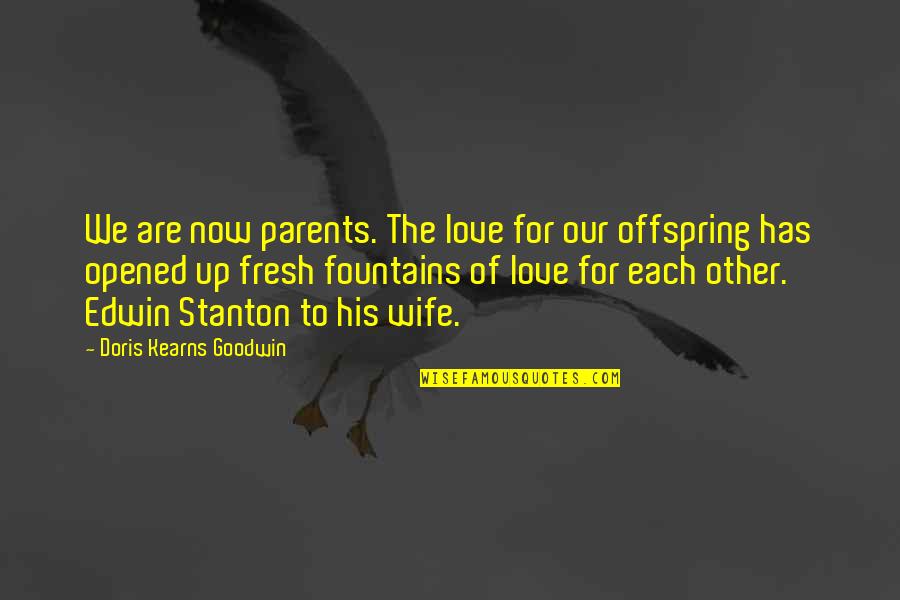 We are now parents. The love for our offspring has opened up fresh fountains of love for each other. Edwin Stanton to his wife. —
Doris Kearns Goodwin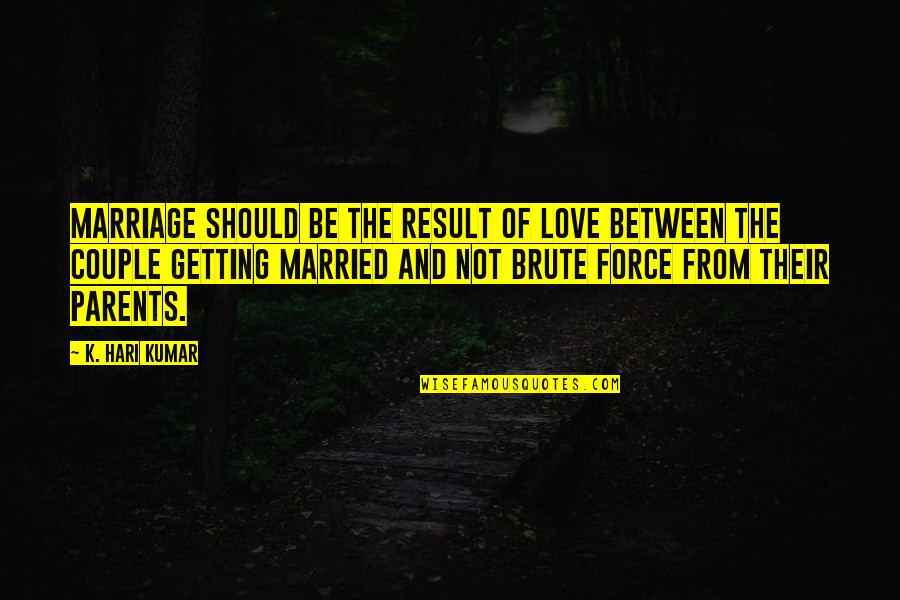 Marriage should be the result of love between the couple getting married and not brute force from their parents. —
K. Hari Kumar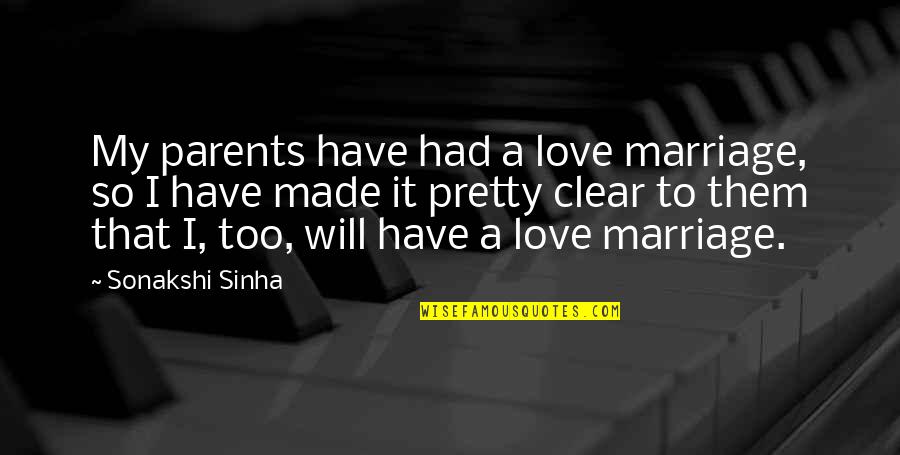 My parents have had a love marriage, so I have made it pretty clear to them that I, too, will have a love marriage. —
Sonakshi Sinha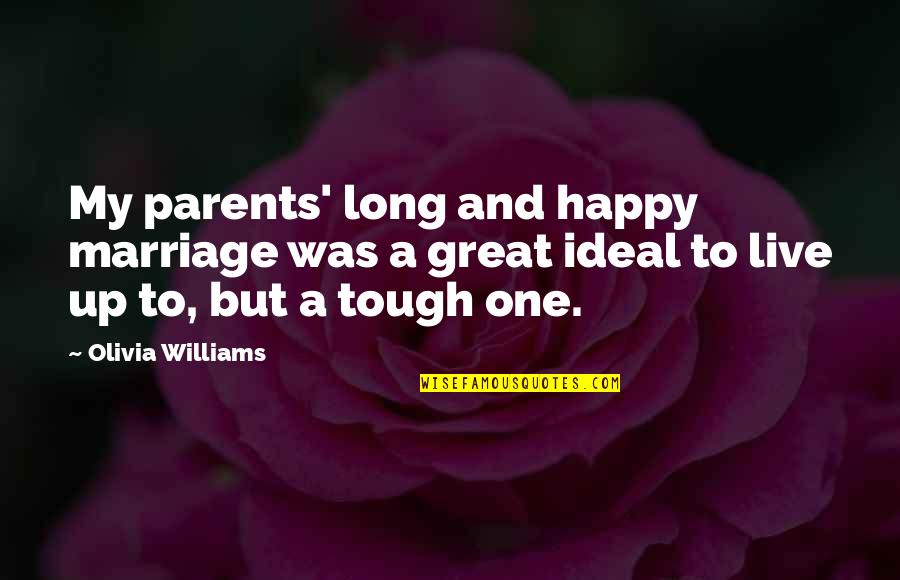 My parents' long and happy marriage was a great ideal to live up to, but a tough one. —
Olivia Williams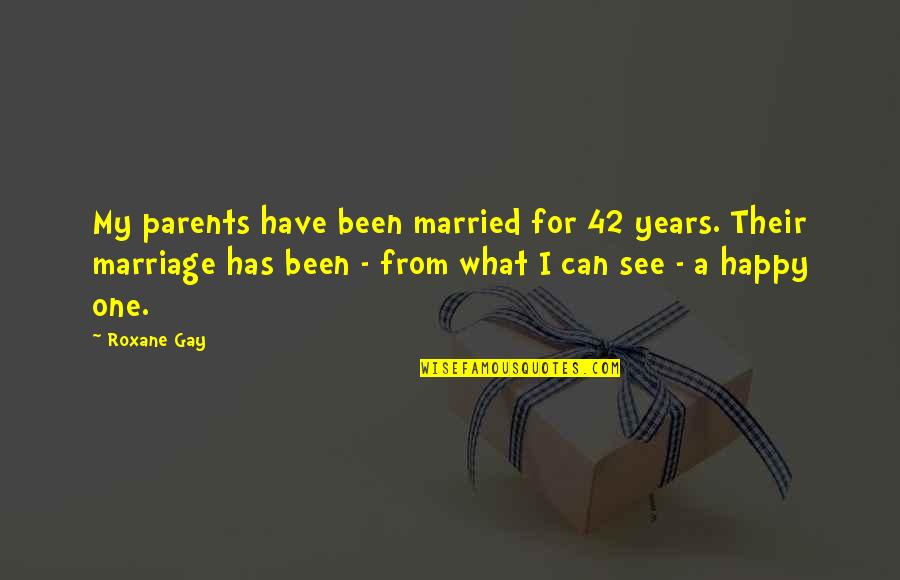 My parents have been married for 42 years. Their marriage has been - from what I can see - a happy one. —
Roxane Gay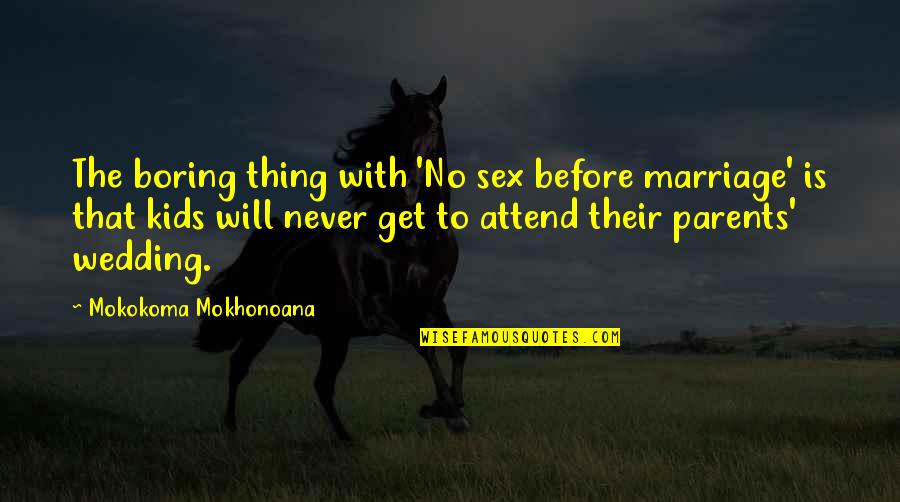 The boring thing with 'No sex before marriage' is that kids will never get to attend their parents' wedding. —
Mokokoma Mokhonoana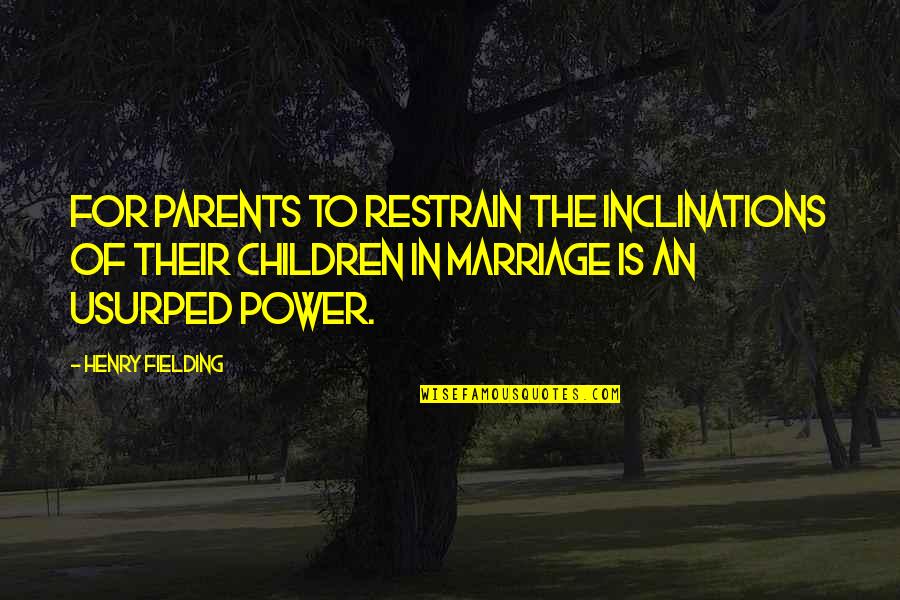 For parents to restrain the inclinations of their children in marriage is an usurped power. —
Henry Fielding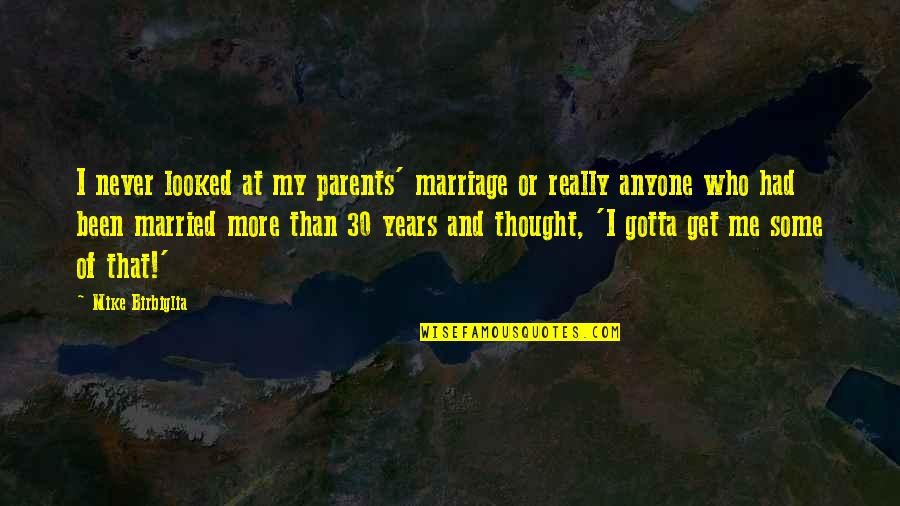 I never looked at my parents' marriage or really anyone who had been married more than 30 years and thought, 'I gotta get me some of that!' —
Mike Birbiglia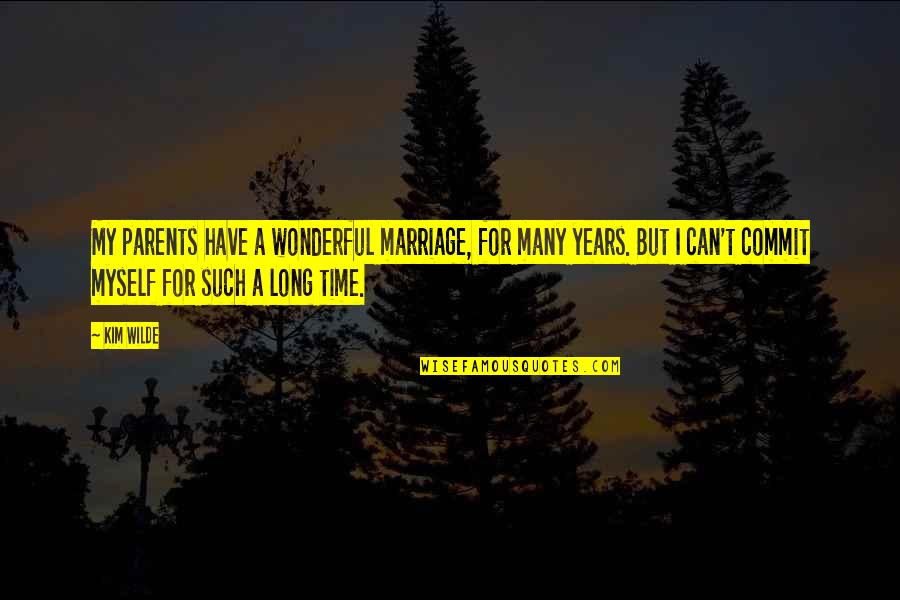 My parents have a wonderful marriage, for many years. But I can't commit myself for such a long time. —
Kim Wilde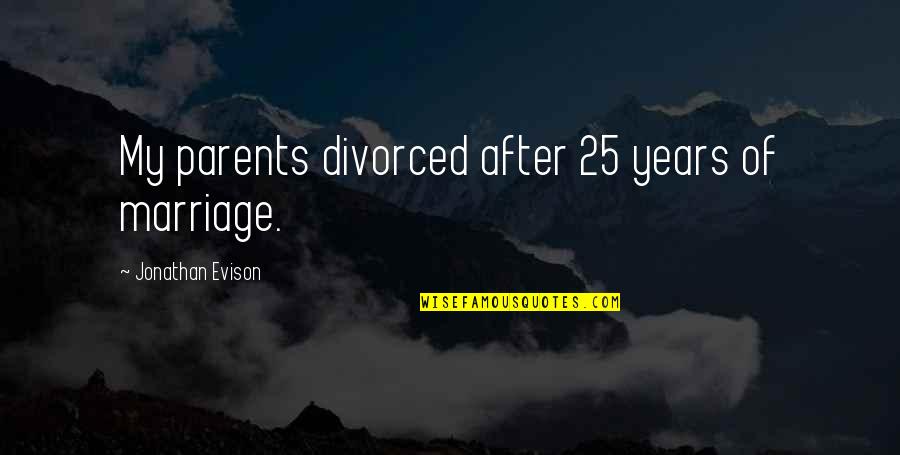 My parents divorced after 25 years of marriage. —
Jonathan Evison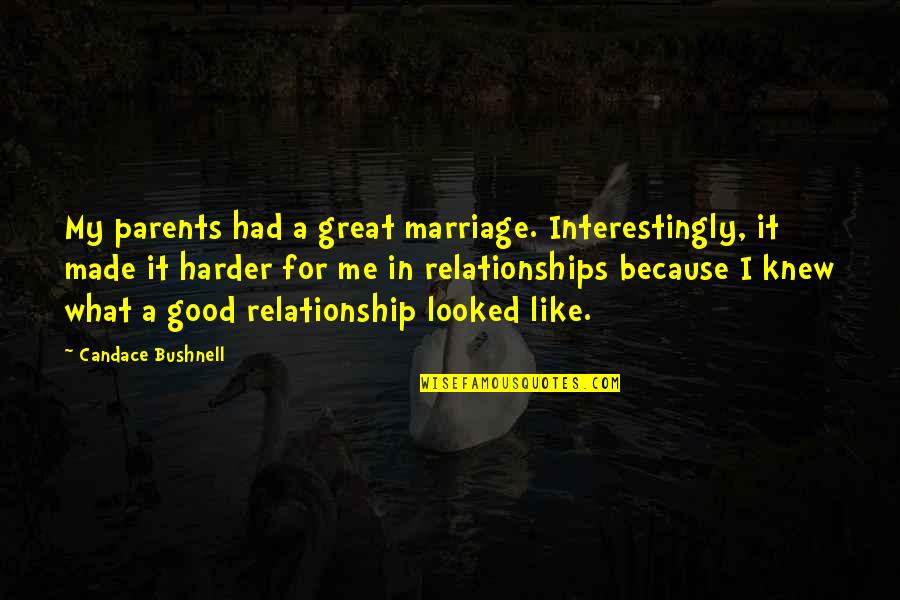 My parents had a great marriage. Interestingly, it made it harder for me in relationships because I knew what a good relationship looked like. —
Candace Bushnell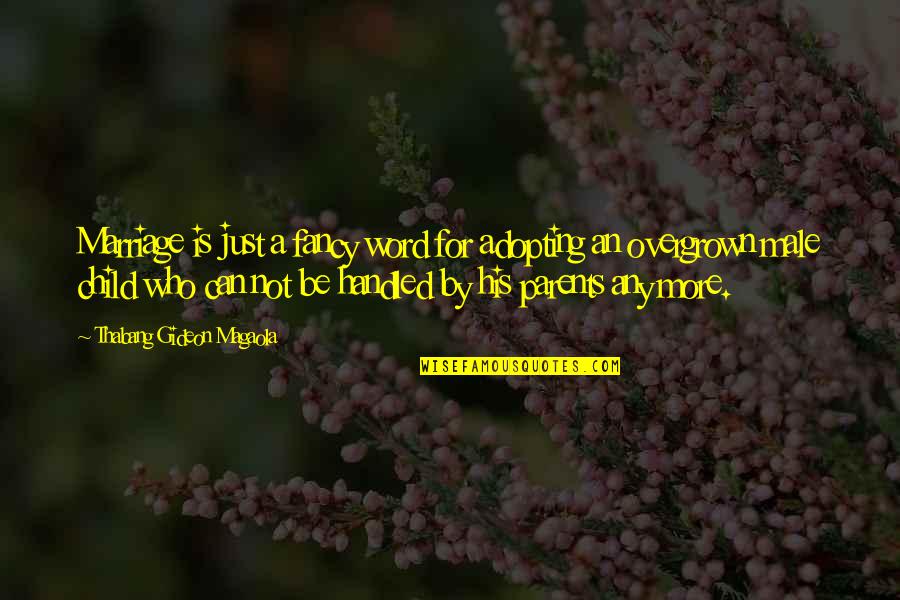 Marriage is just a fancy word for adopting an overgrown male child who can not be handled by his parents any more. —
Thabang Gideon Magaola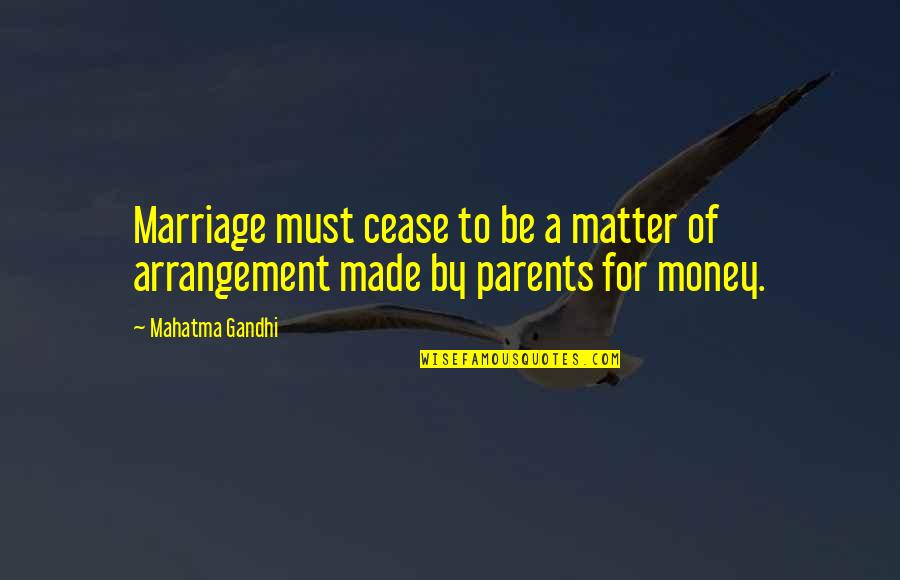 Marriage must cease to be a matter of arrangement made by parents for money. —
Mahatma Gandhi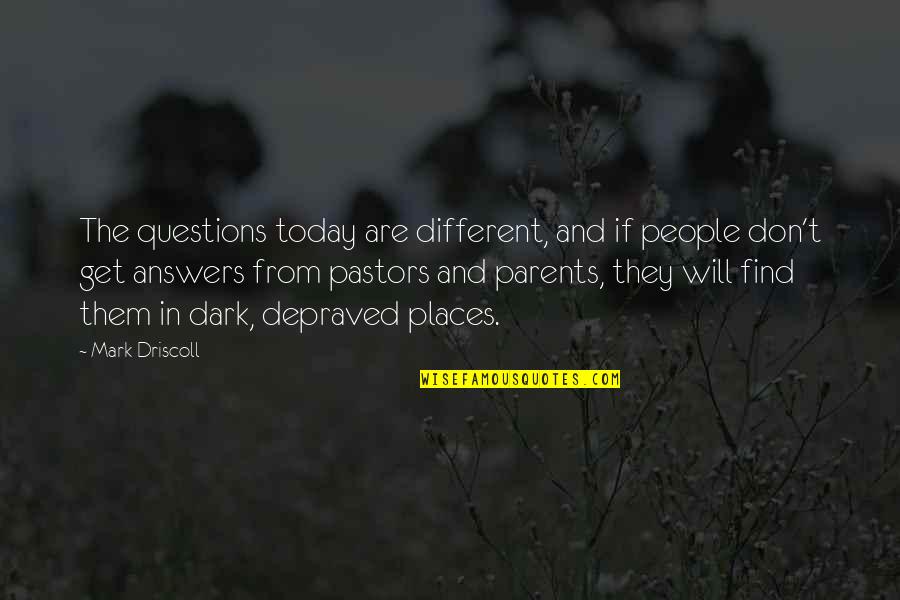 The questions today are different, and if people don't get answers from pastors and parents, they will find them in dark, depraved places. —
Mark Driscoll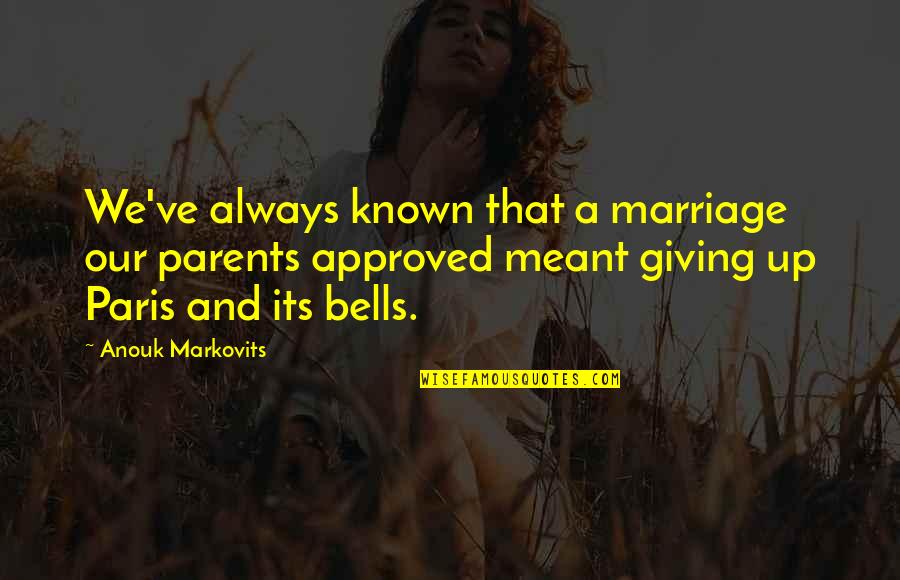 We've always known that a marriage our parents approved meant giving up Paris and its bells. —
Anouk Markovits