Parenting Quotes And Quotes
Collection of top 53 famous quotes about Parenting Quotes And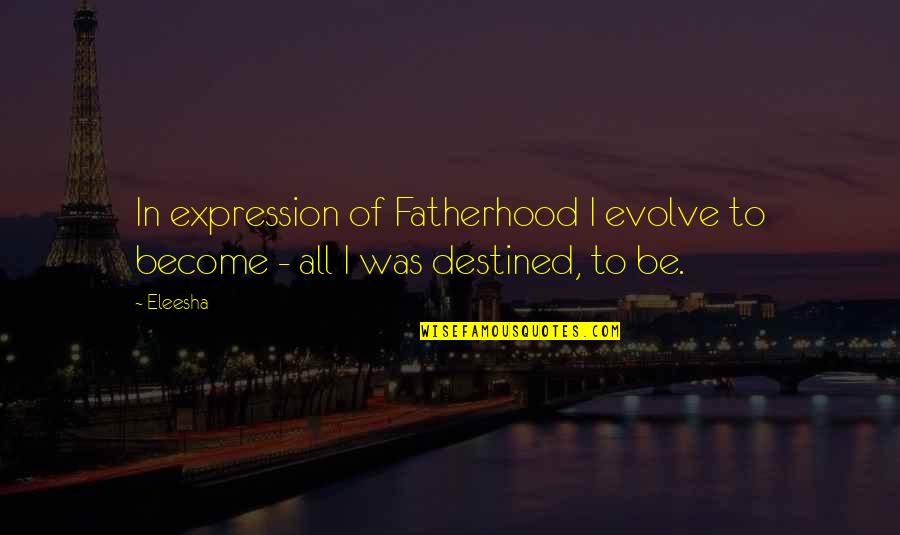 In expression of Fatherhood I evolve to become - all I was destined, to be.
—
Eleesha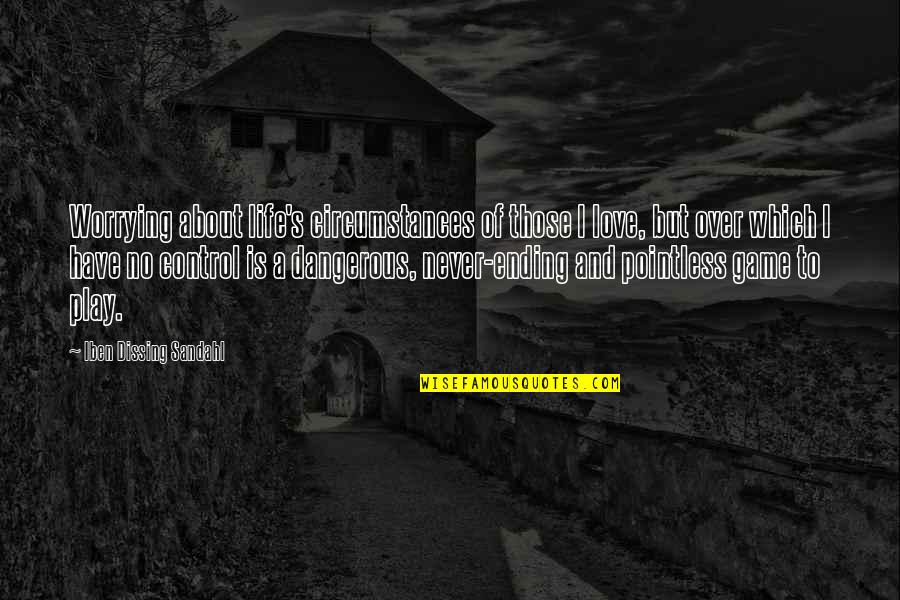 Worrying about life's circumstances of those I love, but over which I have no control is a dangerous, never-ending and pointless game to play.
—
Iben Dissing Sandahl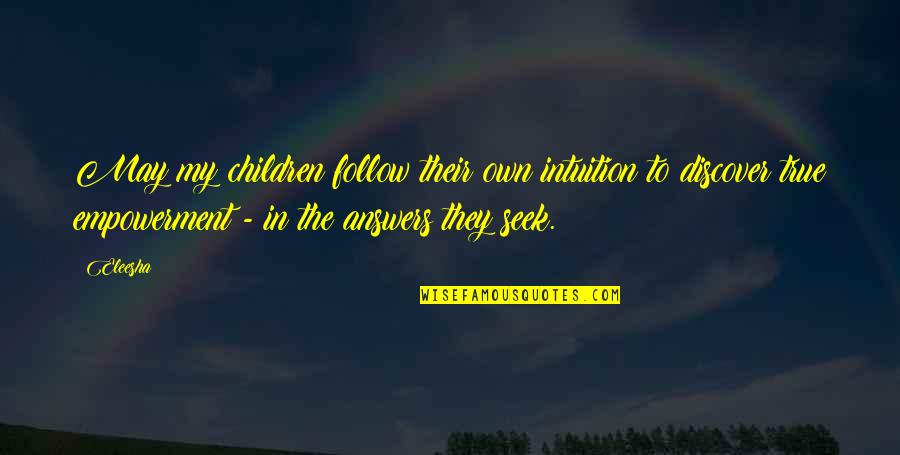 May my children follow their own intuition to discover true empowerment - in the answers they seek.
—
Eleesha
When we raise our children to Shine, the future becomes brighter!
—
Brigette Foresman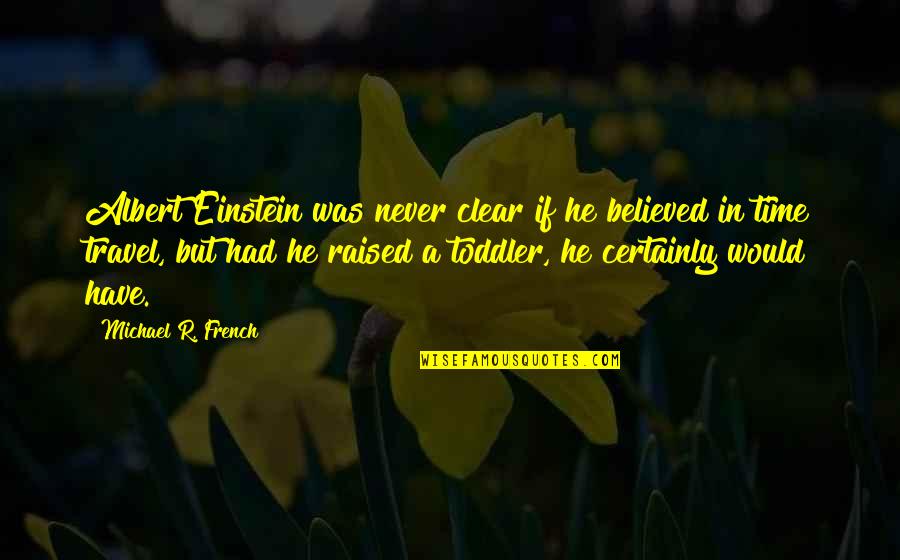 Albert Einstein was never clear if he believed in time travel, but had he raised a toddler, he certainly would have.
—
Michael R. French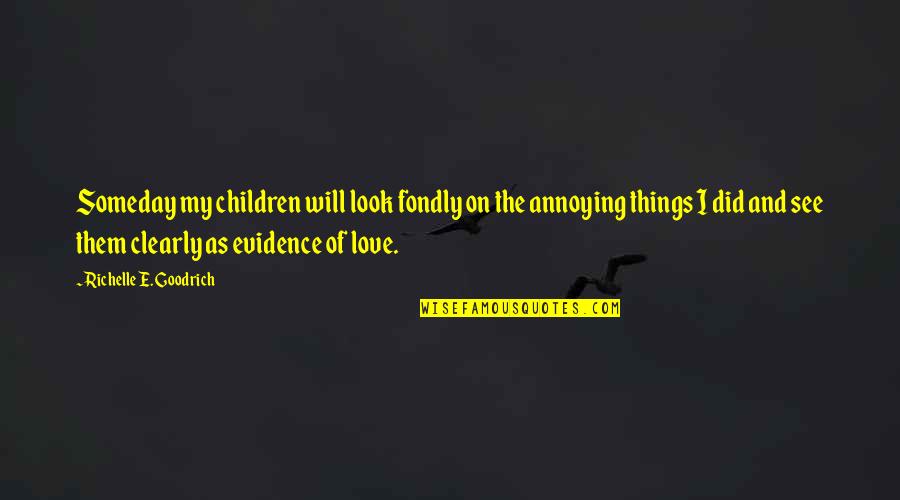 Someday my children will look fondly on the annoying things I did and see them clearly as evidence of love.
—
Richelle E. Goodrich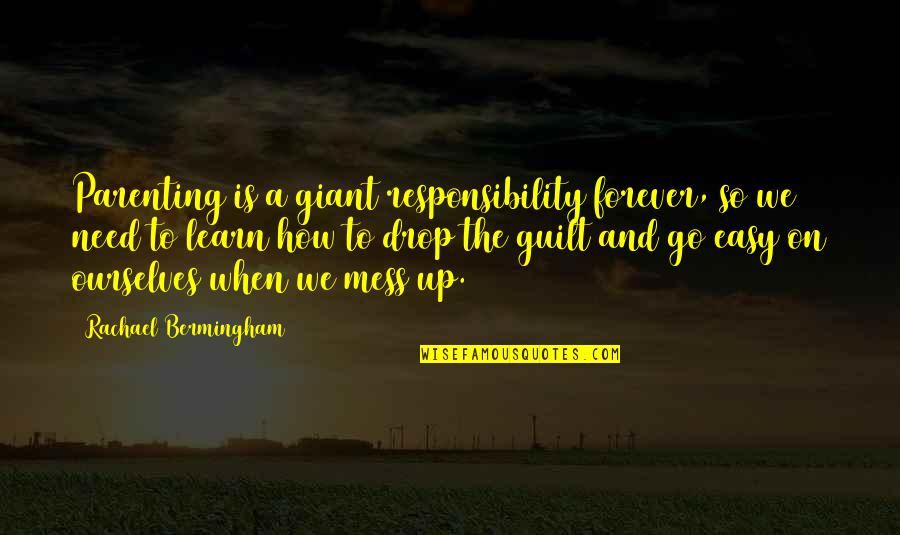 Parenting is a giant responsibility forever, so we need to learn how to drop the guilt and go easy on ourselves when we mess up.
—
Rachael Bermingham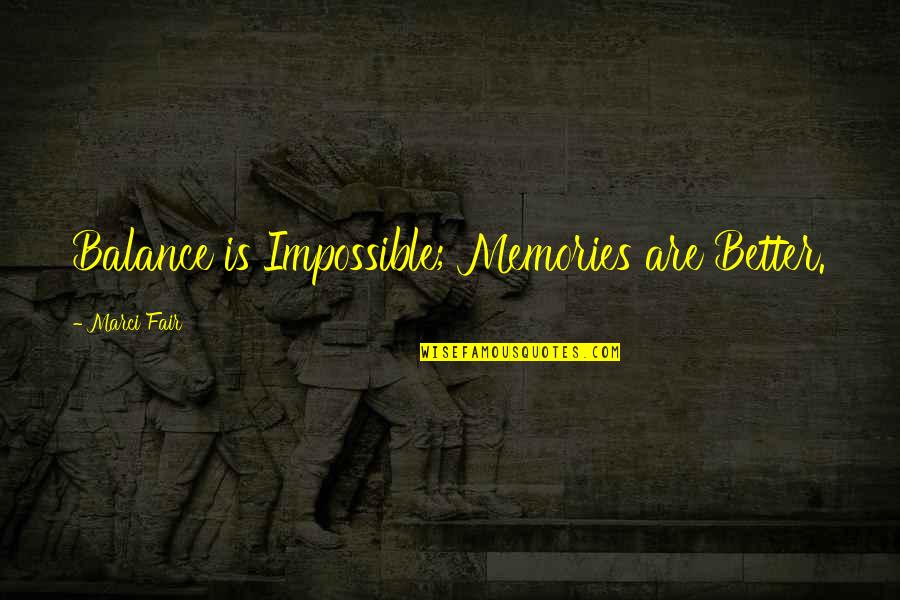 Balance is Impossible; Memories are Better.
—
Marci Fair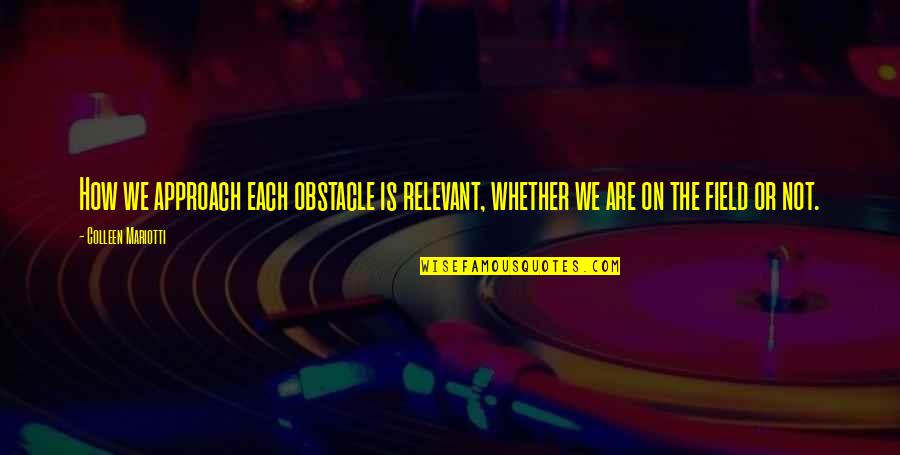 How we approach each obstacle is relevant, whether we are on the field or not.
—
Colleen Mariotti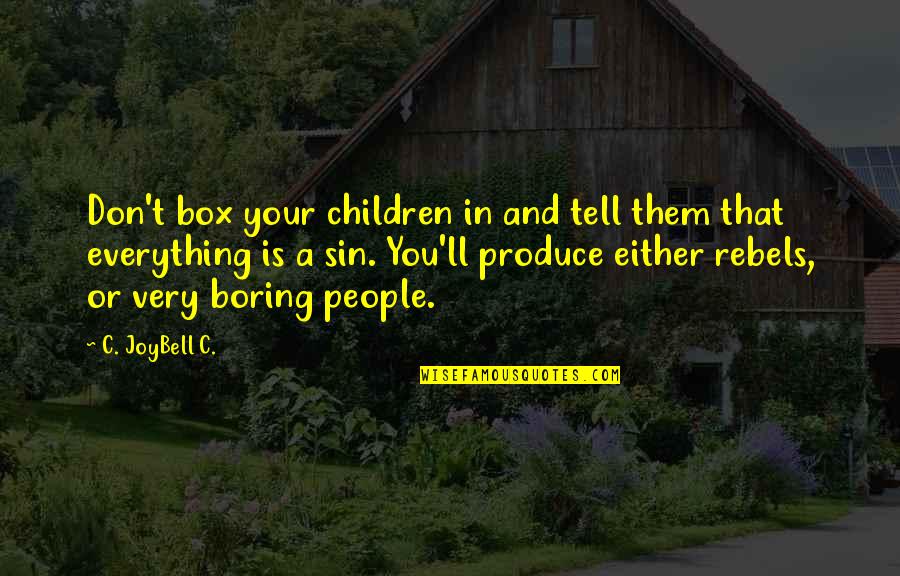 Don't box your children in and tell them that everything is a sin. You'll produce either rebels, or very boring people.
—
C. JoyBell C.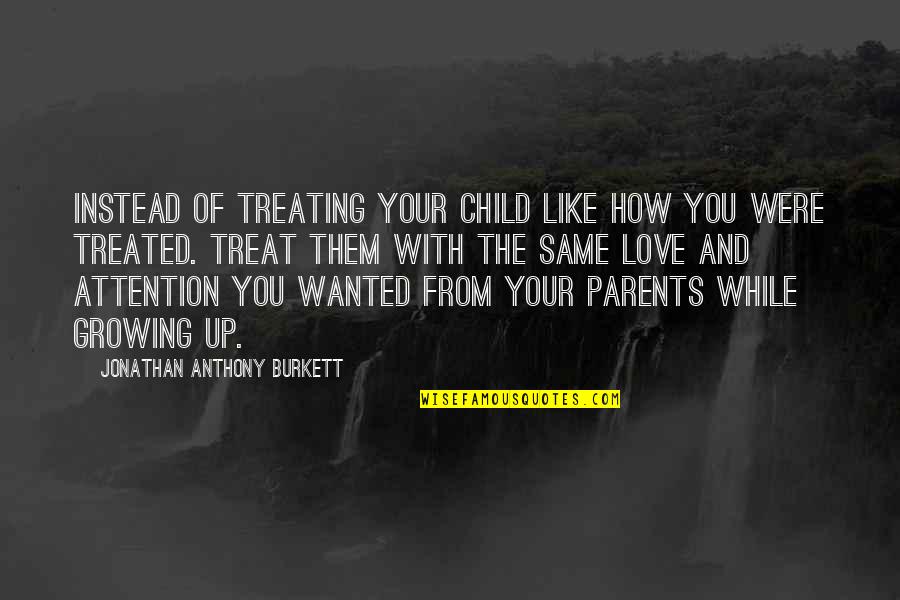 Instead of treating your child like how you were treated. Treat them with the same love and attention you wanted from your parents while growing up.
—
Jonathan Anthony Burkett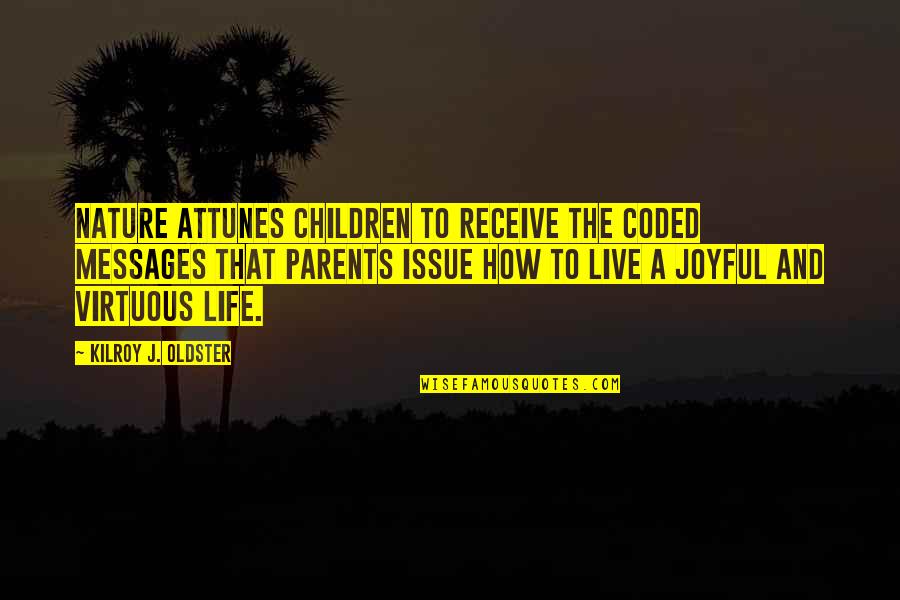 Nature attunes children to receive the coded messages that parents issue how to live a joyful and virtuous life.
—
Kilroy J. Oldster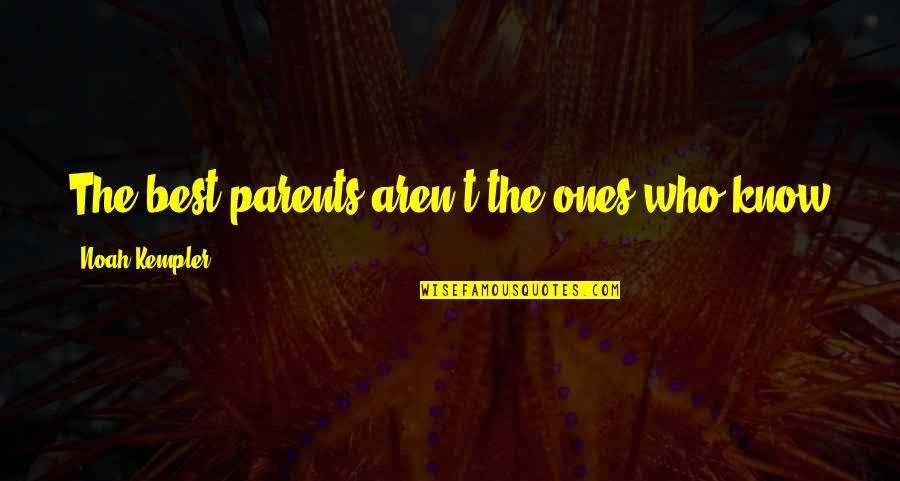 The best parents aren't the ones who know everything. They're the ones who are willing to learn.
—
Noah Kempler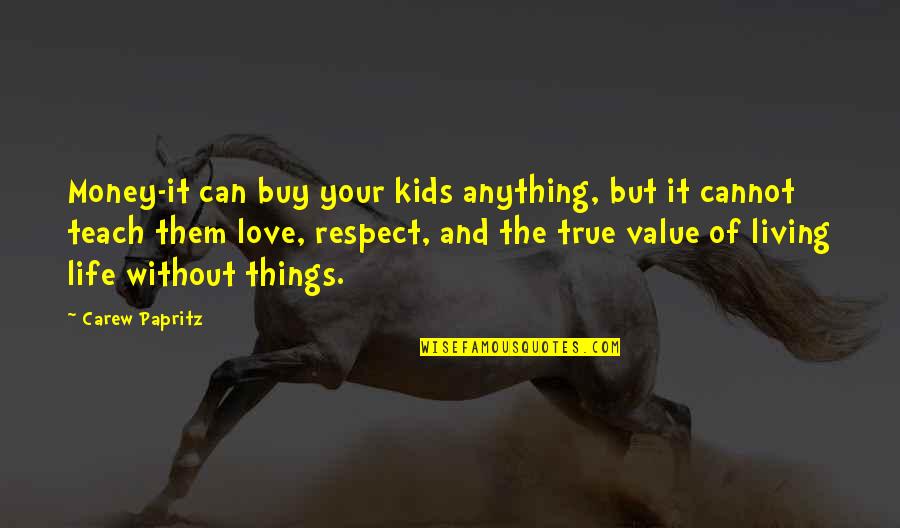 Money-it can buy your kids anything, but it cannot teach them love, respect, and the true value of living life without things. —
Carew Papritz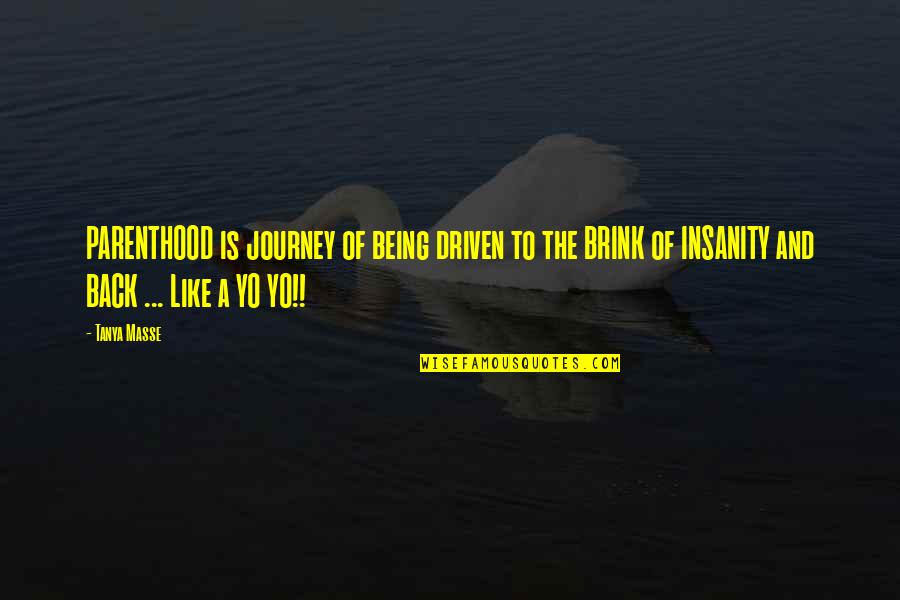 PARENTHOOD is journey of being driven to the BRINK of INSANITY and BACK ... Like a YO YO!! —
Tanya Masse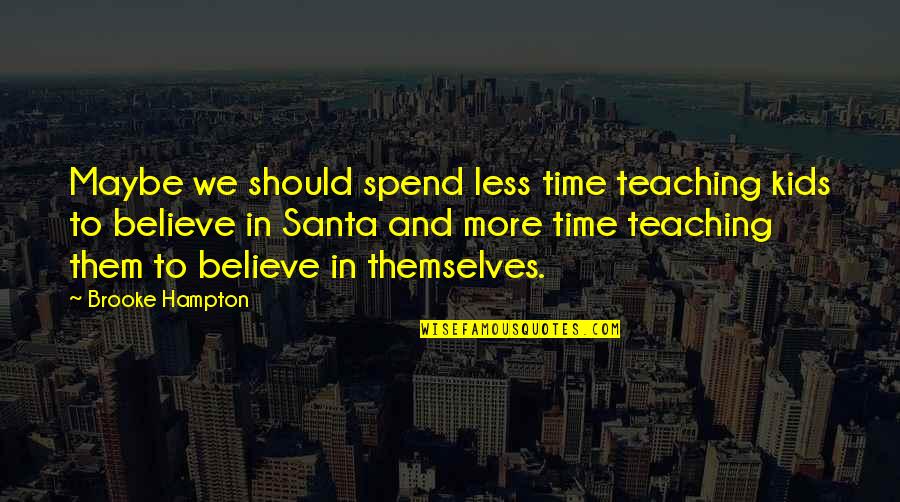 Maybe we should spend less time teaching kids to believe in Santa and more time teaching them to believe in themselves. —
Brooke Hampton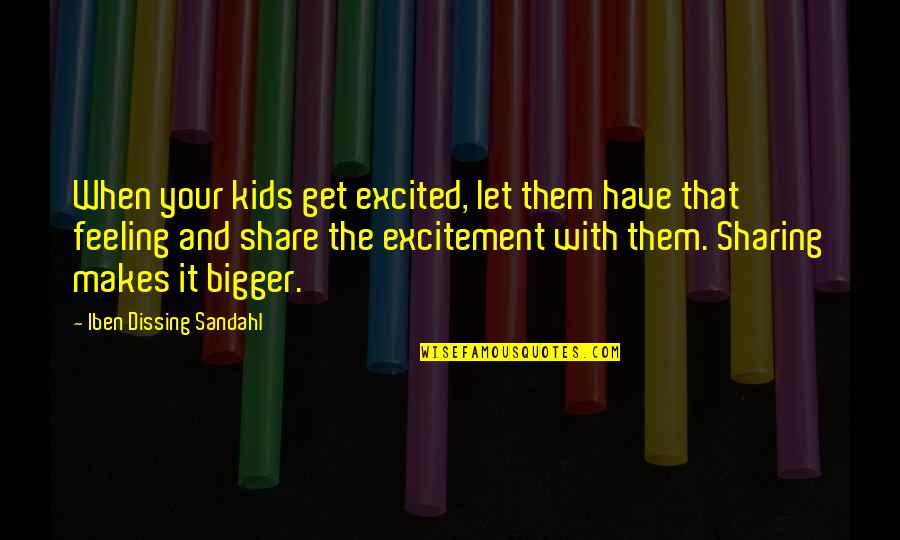 When your kids get excited, let them have that feeling and share the excitement with them. Sharing makes it bigger. —
Iben Dissing Sandahl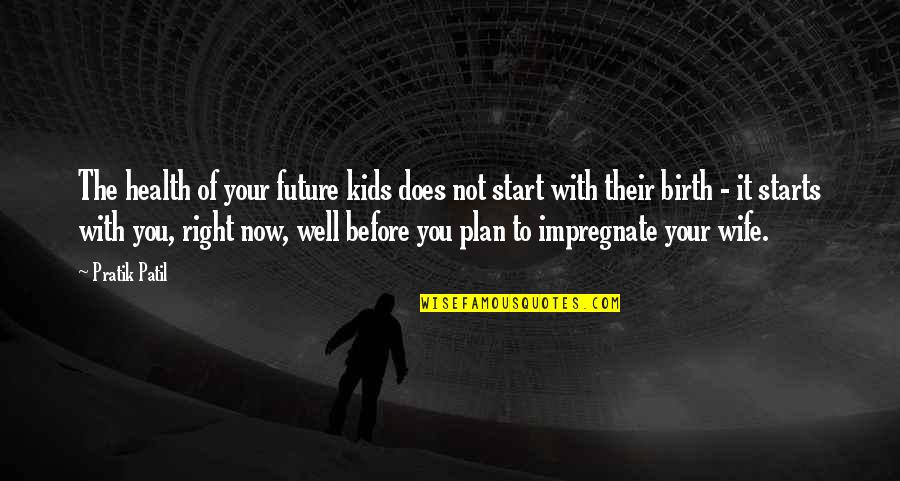 The health of your future kids does not start with their birth - it starts with you, right now, well before you plan to impregnate your wife. —
Pratik Patil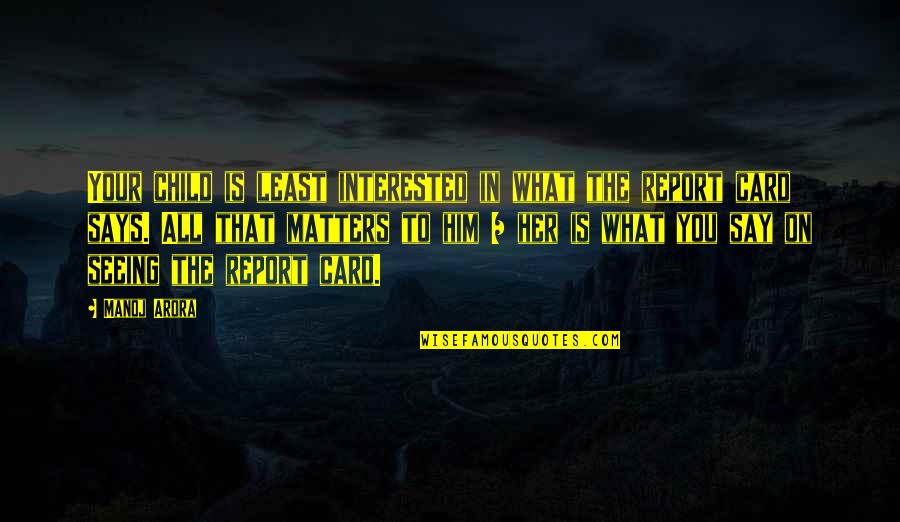 Your child is least interested in what the report card says.
All that matters to him / her is what you say on seeing the report card. —
Manoj Arora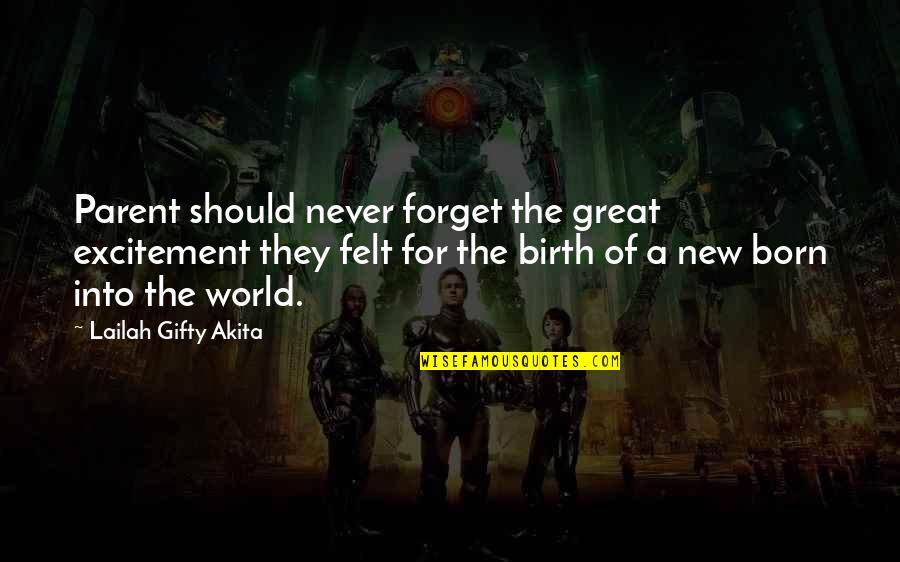 Parent should never forget the great excitement they felt for the birth of a new born into the world. —
Lailah Gifty Akita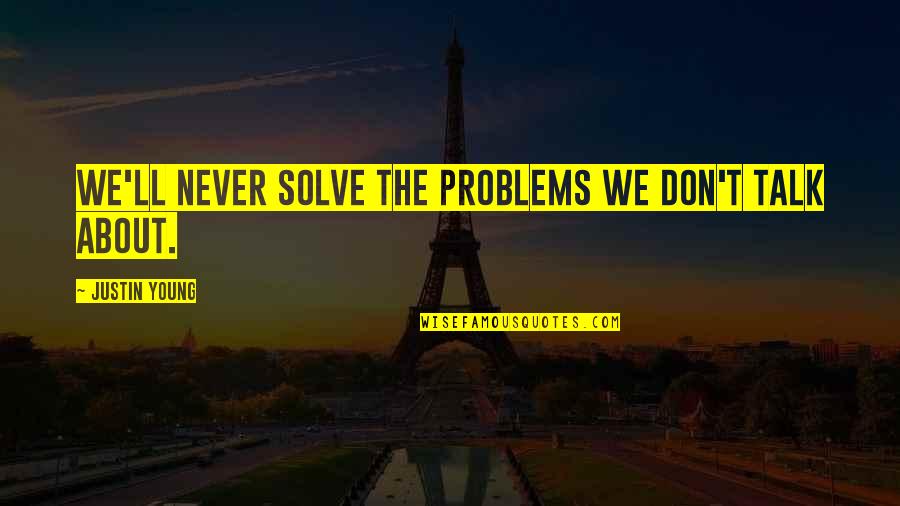 We'll never solve the problems we don't talk about. —
Justin Young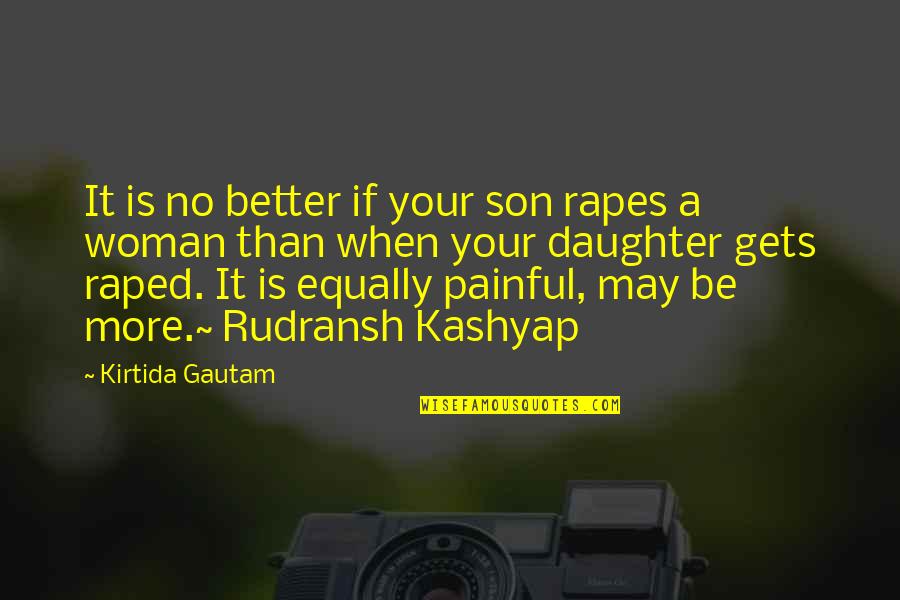 It is no better if your son rapes a woman than when your daughter gets raped. It is equally painful, may be more.
~ Rudransh Kashyap —
Kirtida Gautam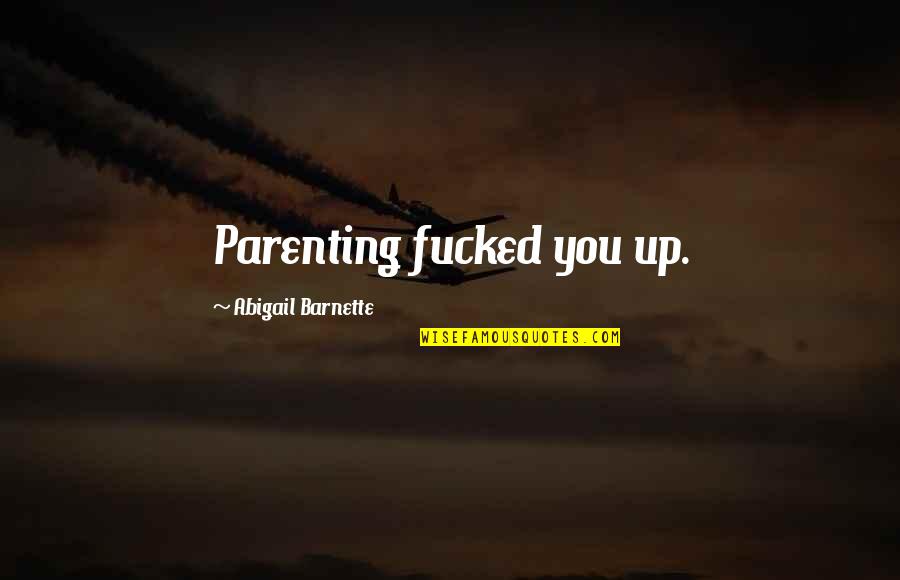 Parenting fucked you up. —
Abigail Barnette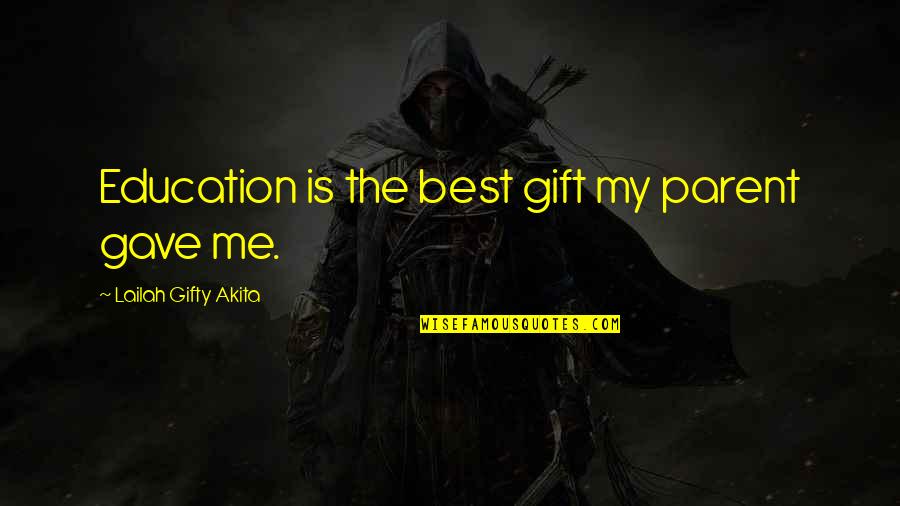 Education is the best gift my parent gave me. —
Lailah Gifty Akita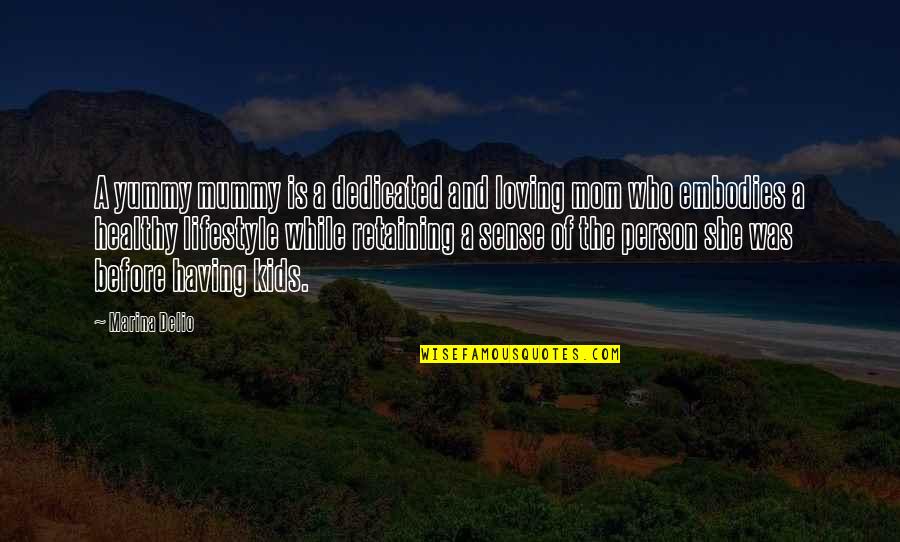 A yummy mummy is a dedicated and loving mom who embodies a healthy lifestyle while retaining a sense of the person she was before having kids. —
Marina Delio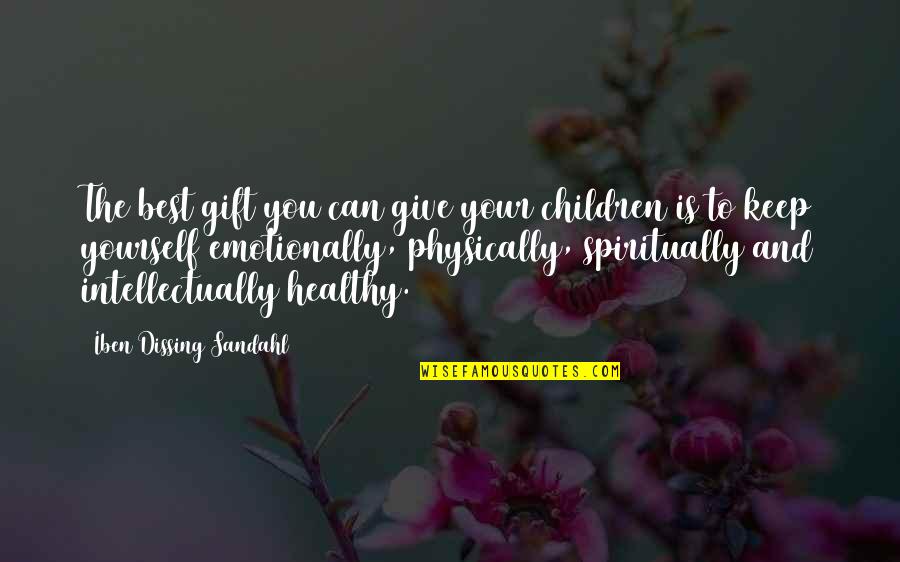 The best gift you can give your children is to keep yourself emotionally, physically, spiritually and intellectually healthy. —
Iben Dissing Sandahl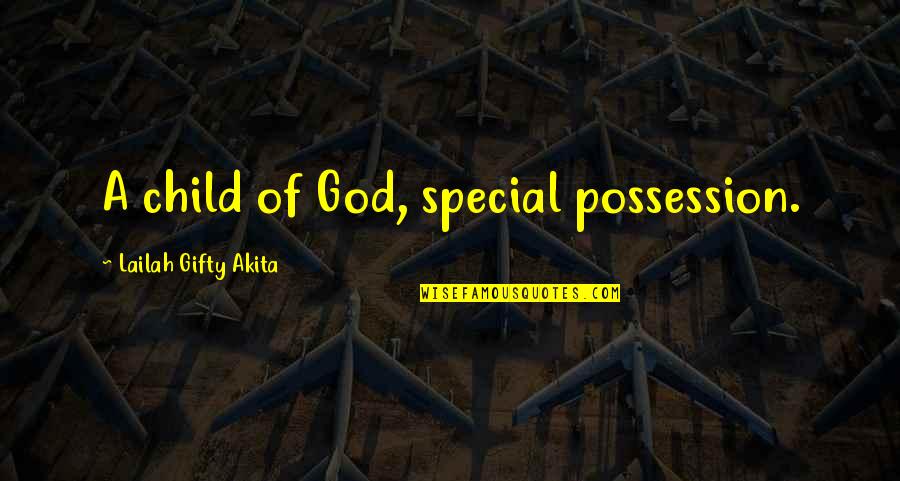 A child of God, special possession. —
Lailah Gifty Akita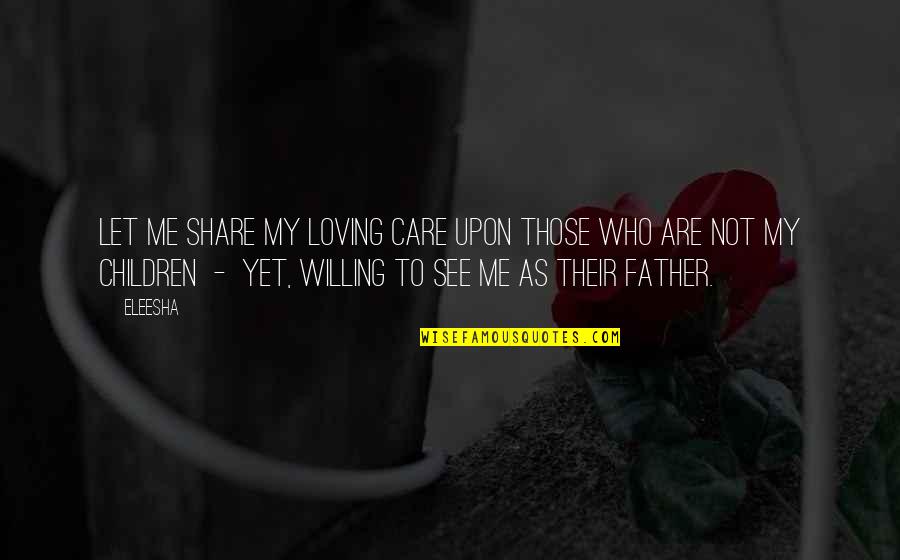 Let me share my loving care upon those who are not my children - yet, willing to see me as their Father. —
Eleesha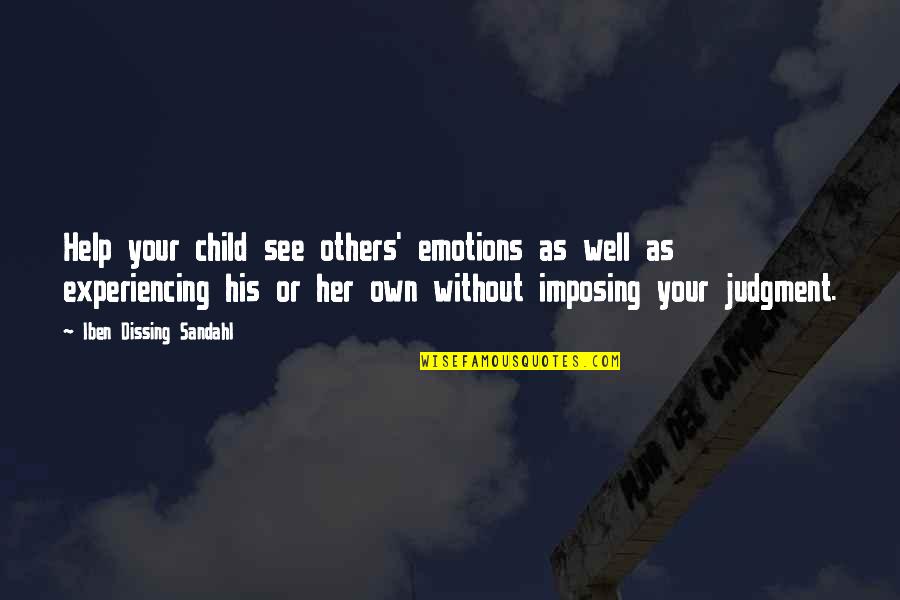 Help your child see others' emotions as well as experiencing his or her own without imposing your judgment. —
Iben Dissing Sandahl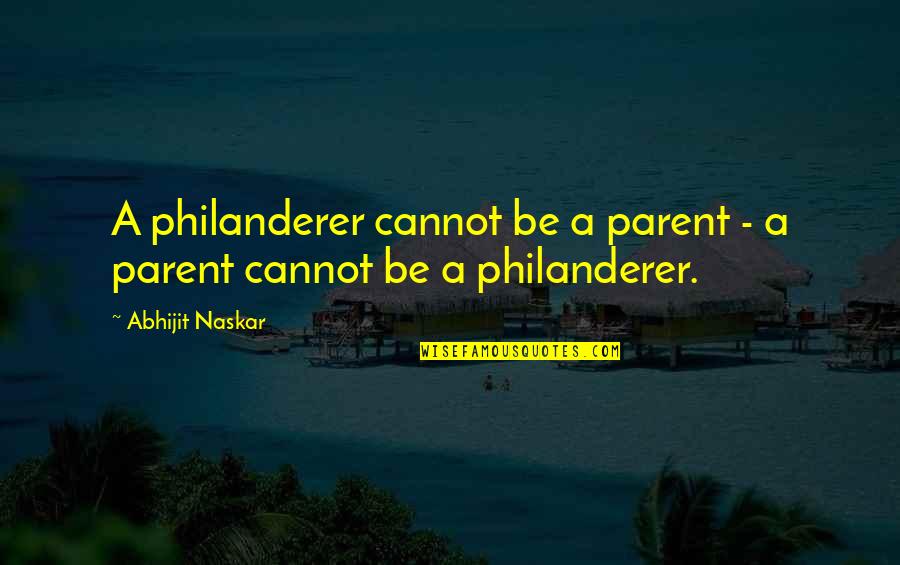 A philanderer cannot be a parent - a parent cannot be a philanderer. —
Abhijit Naskar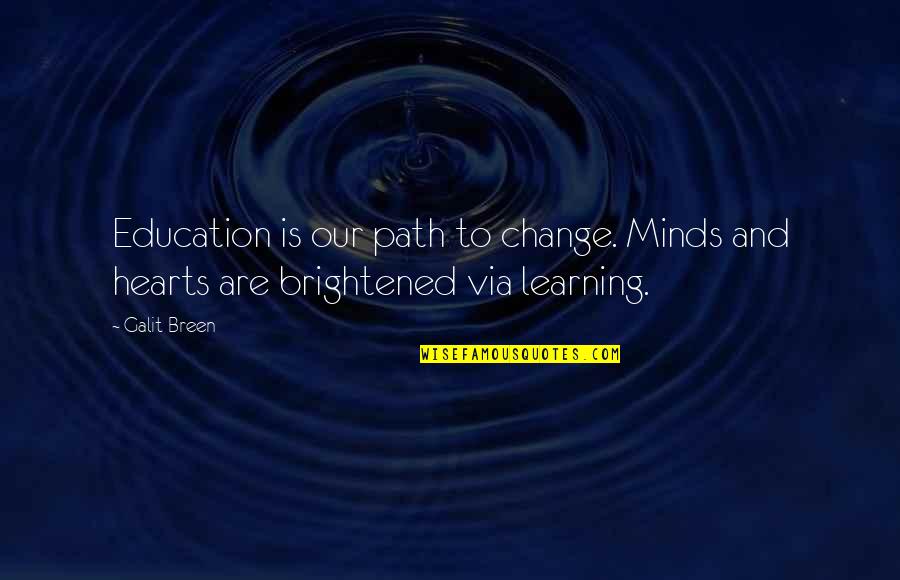 Education is our path to change. Minds and hearts are brightened via learning. —
Galit Breen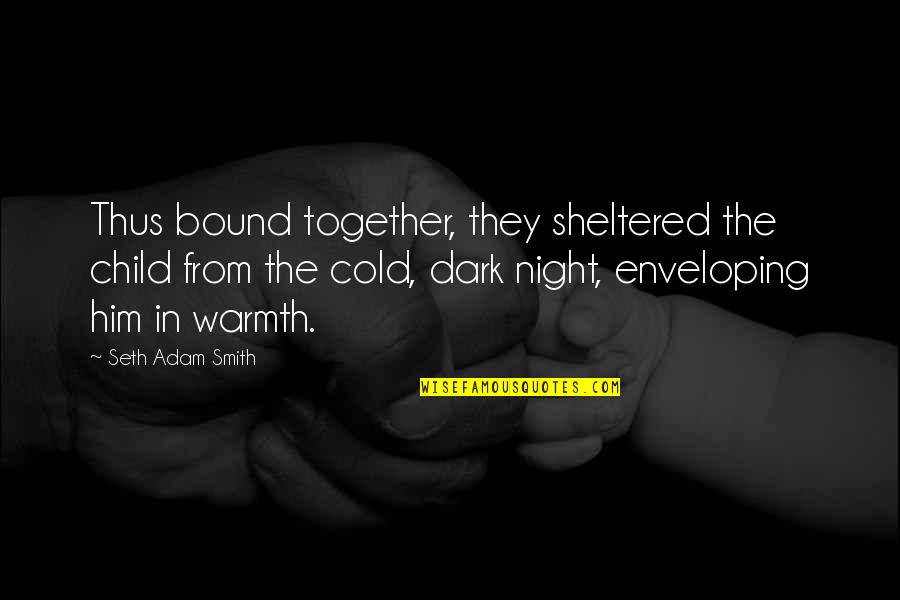 Thus bound together, they sheltered the child from the cold, dark night, enveloping him in warmth. —
Seth Adam Smith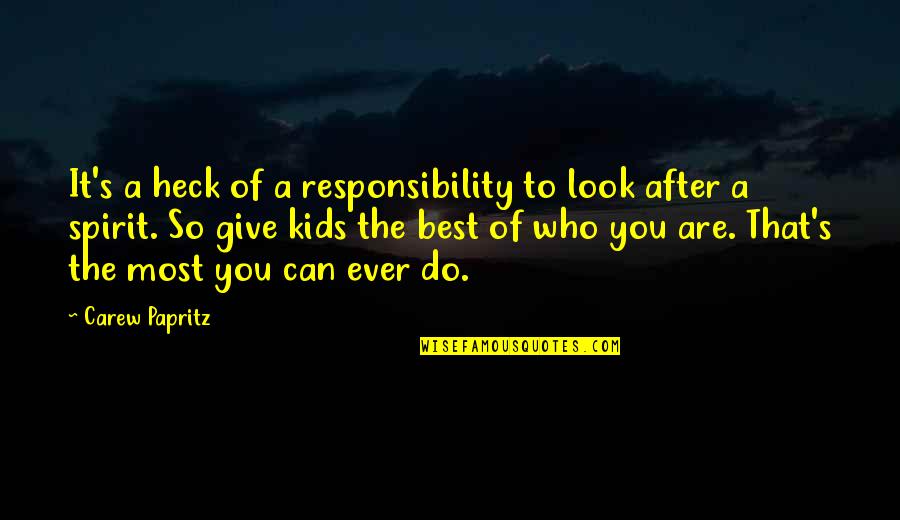 It's a heck of a responsibility to look after a spirit. So give kids the best of who you are. That's the most you can ever do. —
Carew Papritz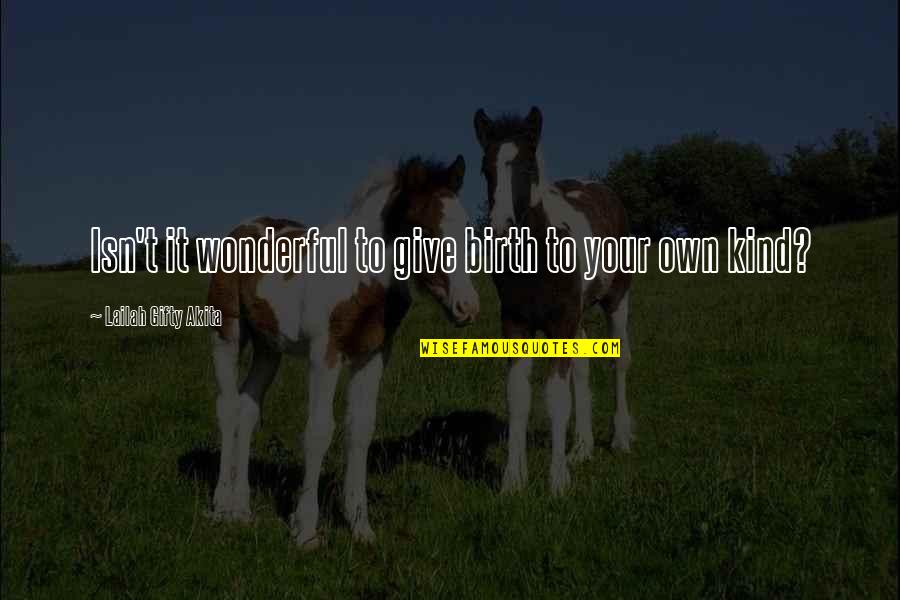 Isn't it wonderful to give birth to your own kind? —
Lailah Gifty Akita
Words are seeds; you are what you've heard —
Bangambiki Habyarimana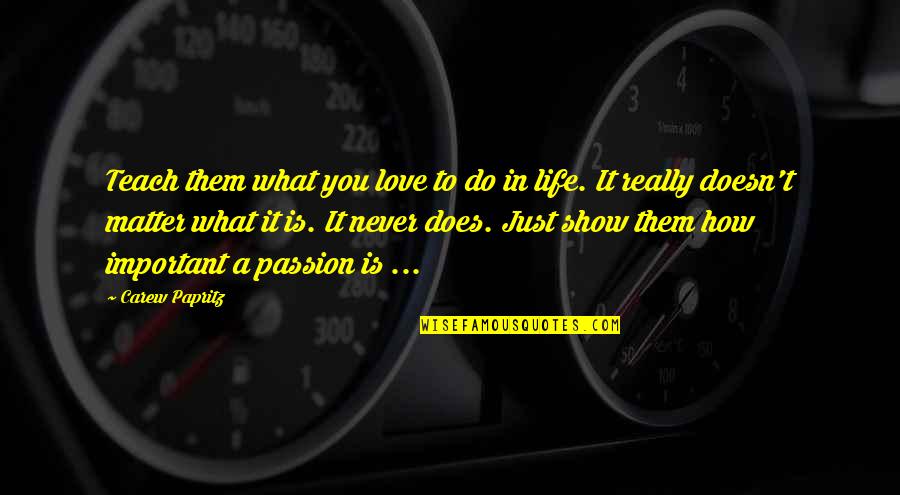 Teach them what you love to do in life. It really doesn't matter what it is. It never does. Just show them how important a passion is ... —
Carew Papritz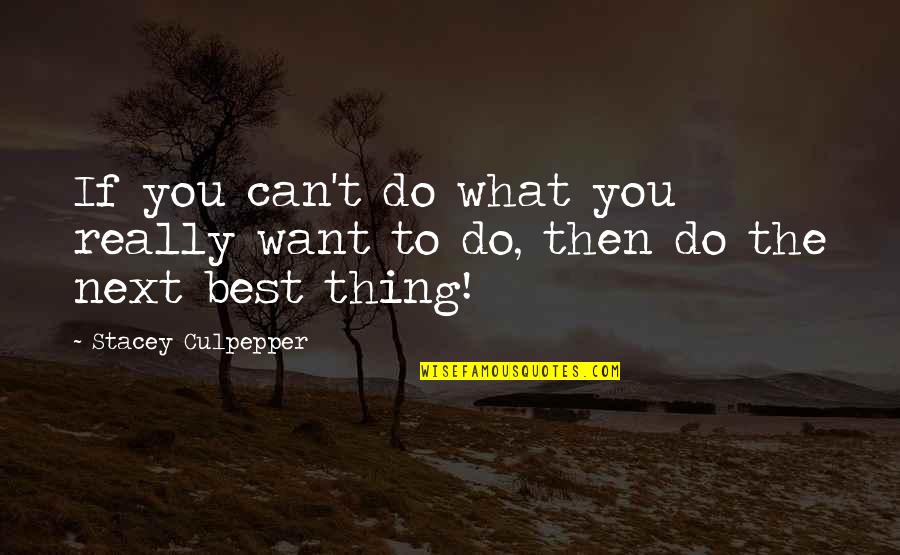 If you can't do what you really want to do, then do the next best thing! —
Stacey Culpepper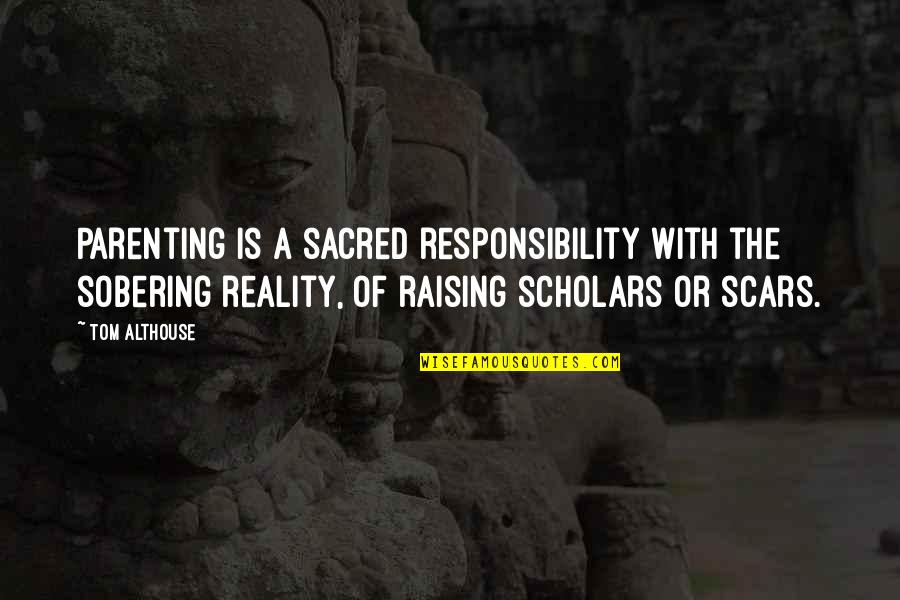 Parenting is a sacred responsibility with the sobering reality, of raising scholars or scars. —
Tom Althouse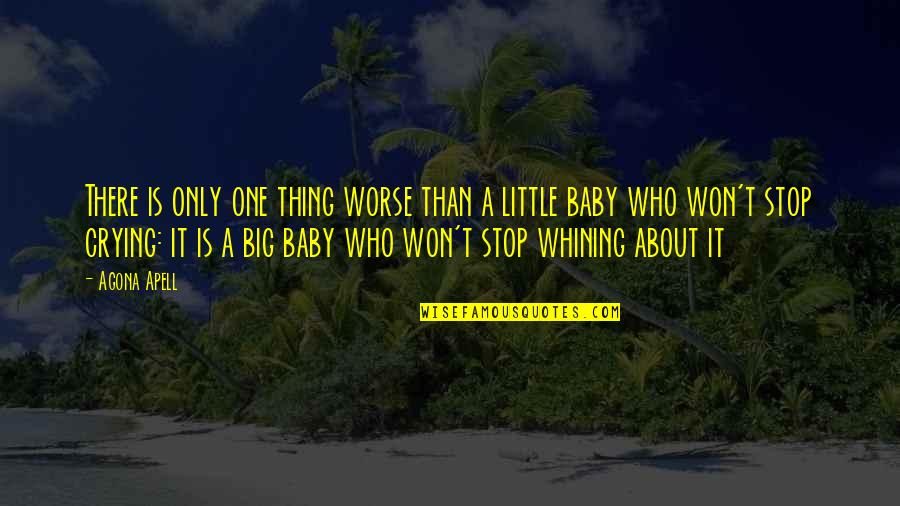 There is only one thing worse than a little baby who won't stop crying: it is a big baby who won't stop whining about it —
Agona Apell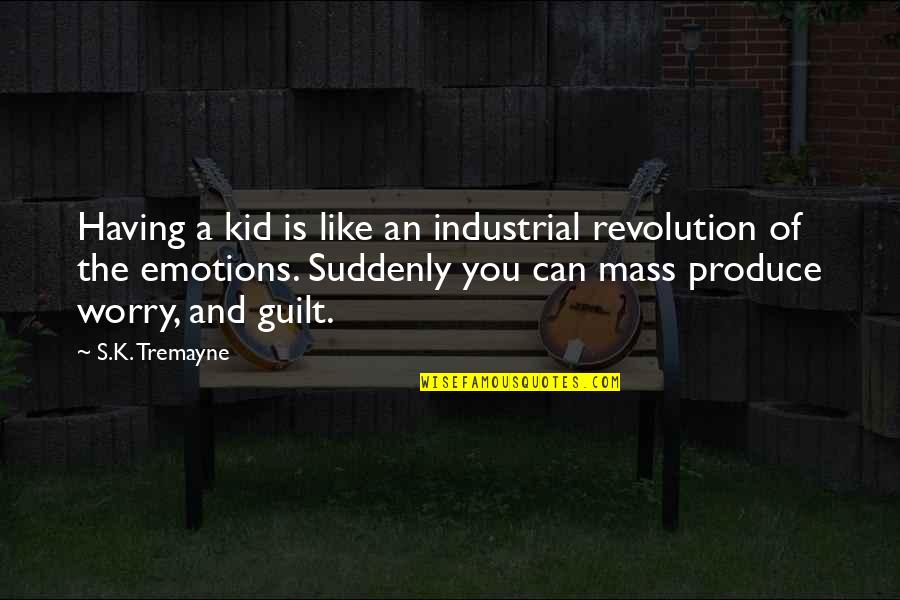 Having a kid is like an industrial revolution of the emotions. Suddenly you can mass produce worry, and guilt. —
S.K. Tremayne
One of the greatest things parents can do for their children is to believe in them(their uniqueness) and help them realize their own God-given dreams —
Bernard Kelvin Clive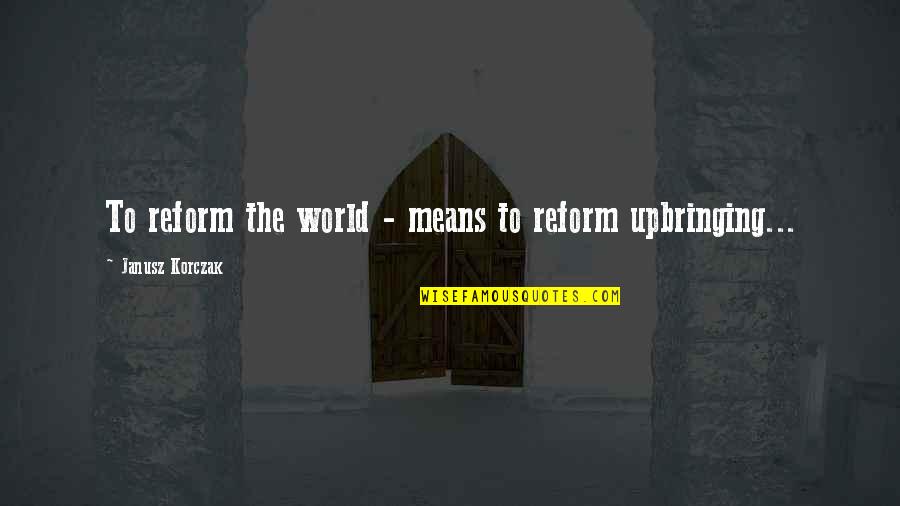 To reform the world - means to reform upbringing... —
Janusz Korczak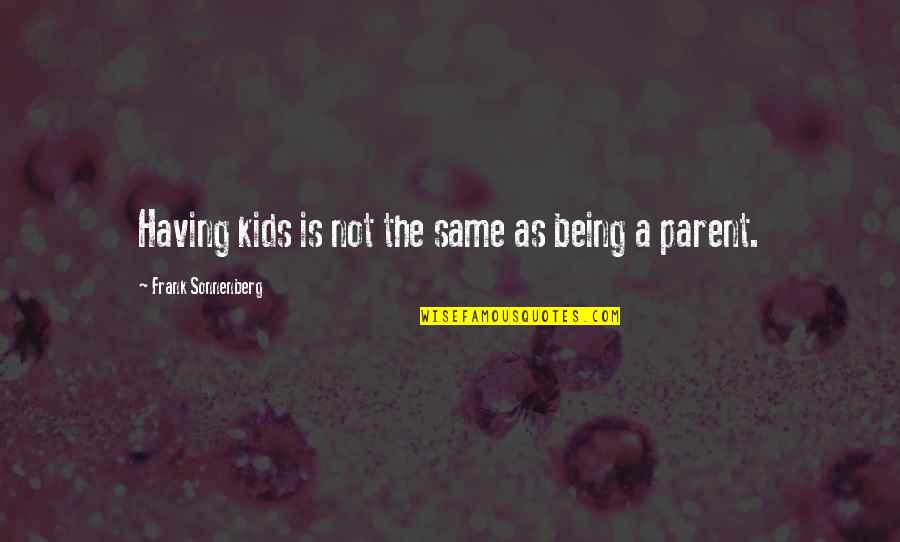 Having kids is not the same as being a parent. —
Frank Sonnenberg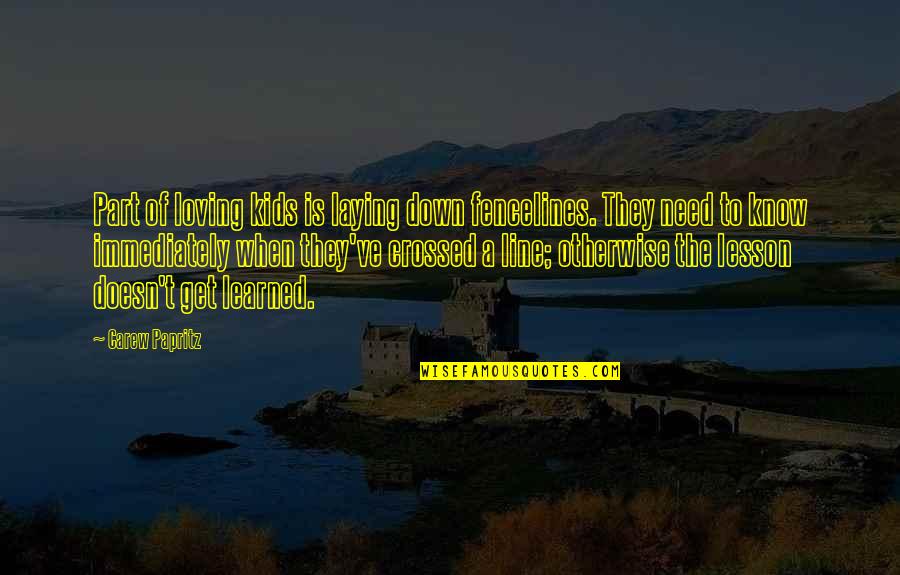 Part of loving kids is laying down fencelines. They need to know immediately when they've crossed a line; otherwise the lesson doesn't get learned. —
Carew Papritz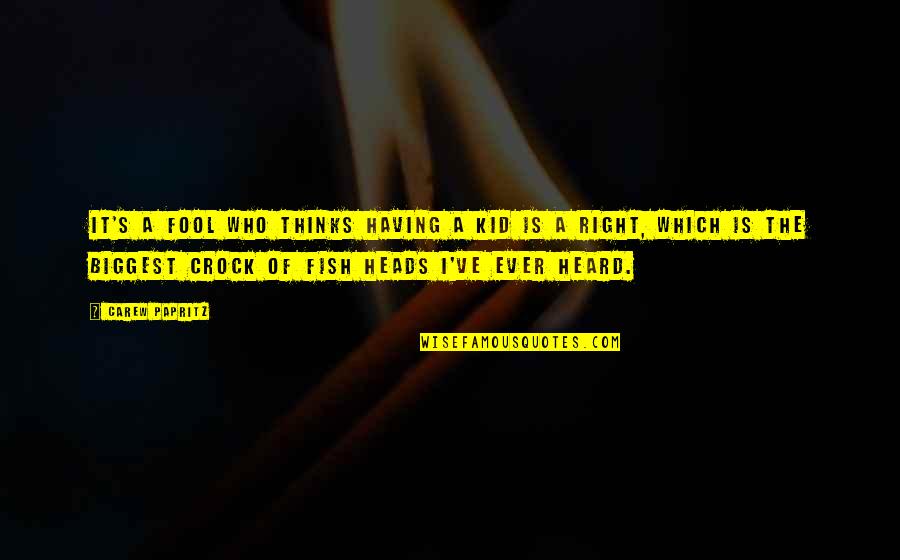 It's a fool who thinks having a kid is a right, which is the biggest crock of fish heads I've ever heard. —
Carew Papritz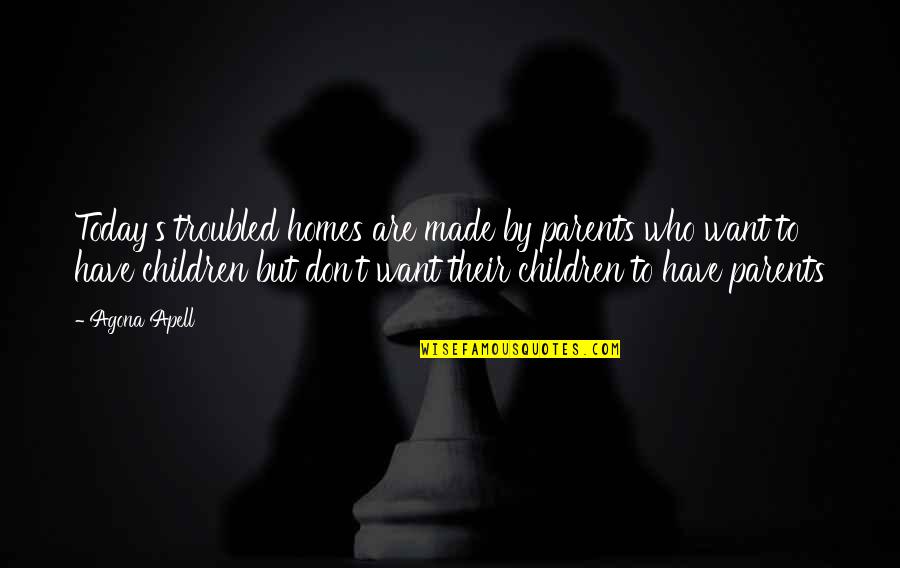 Today's troubled homes are made by parents who want to have children but don't want their children to have parents —
Agona Apell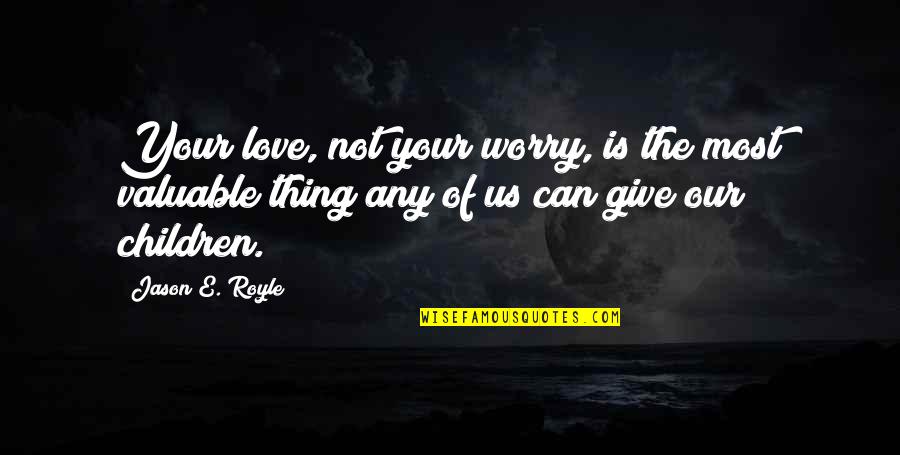 Your love, not your worry, is the most valuable thing any of us can give our children. —
Jason E. Royle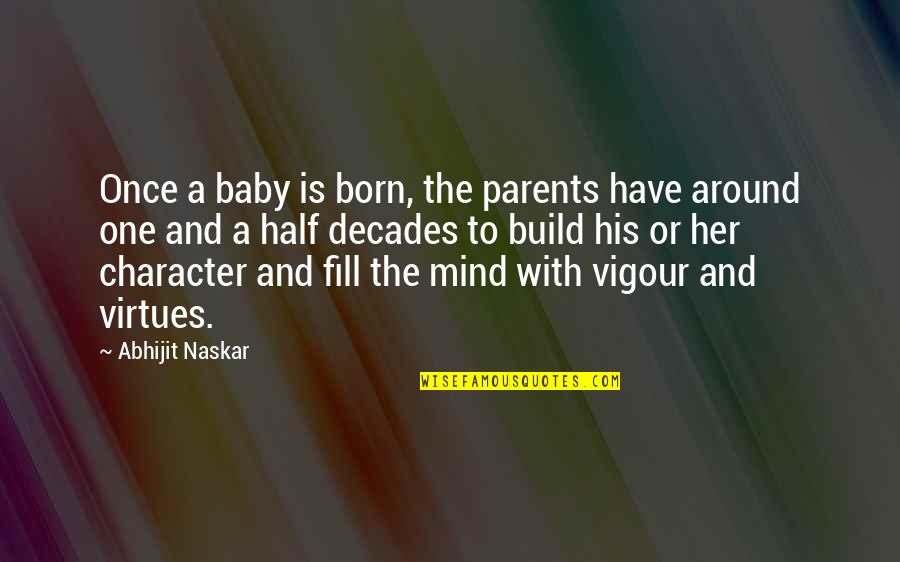 Once a baby is born, the parents have around one and a half decades to build his or her character and fill the mind with vigour and virtues. —
Abhijit Naskar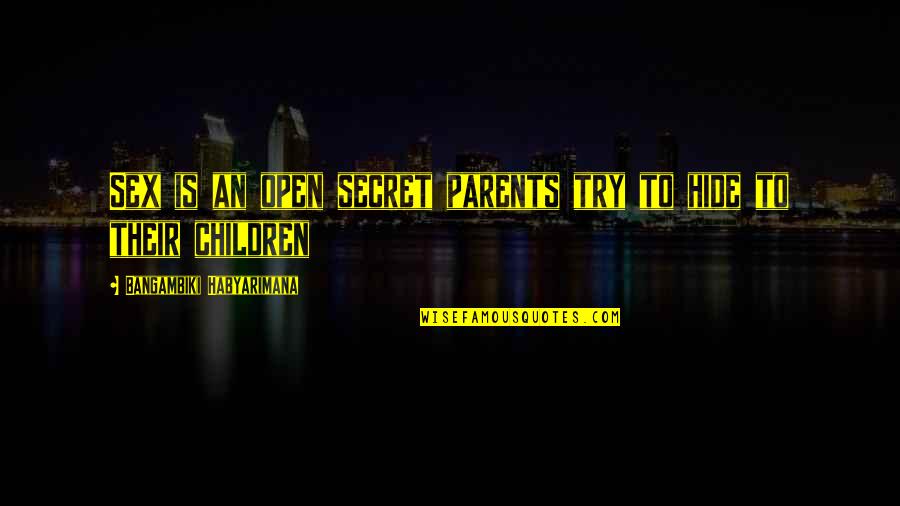 Sex is an open secret parents try to hide to their children —
Bangambiki Habyarimana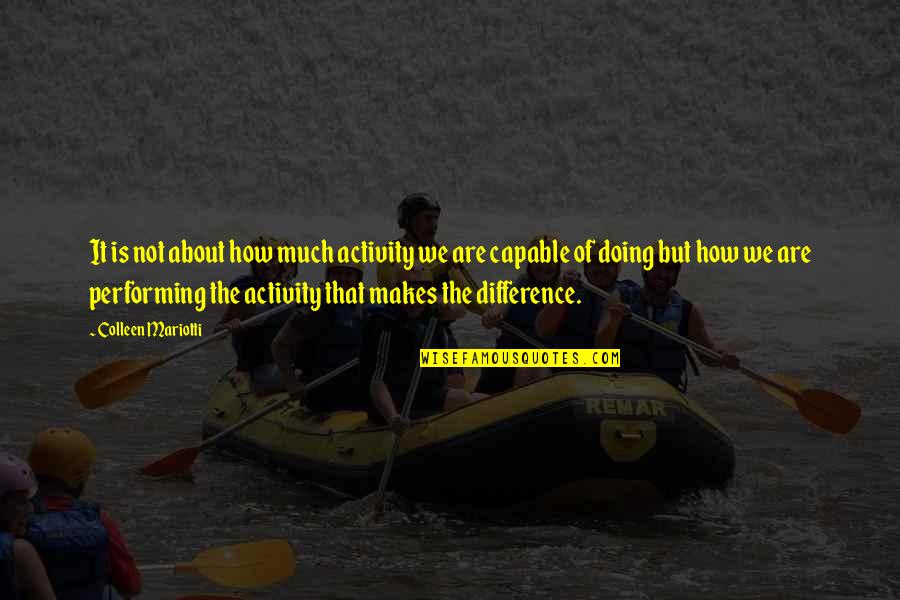 It is not about how much activity we are capable of doing but how we are performing the activity that makes the difference. —
Colleen Mariotti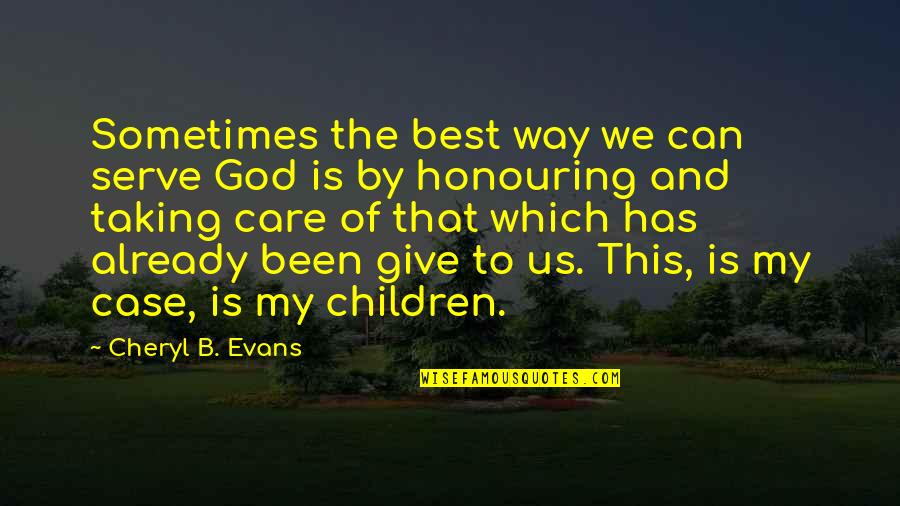 Sometimes the best way we can serve God is by honouring and taking care of that which has already been give to us. This, is my case, is my children. —
Cheryl B. Evans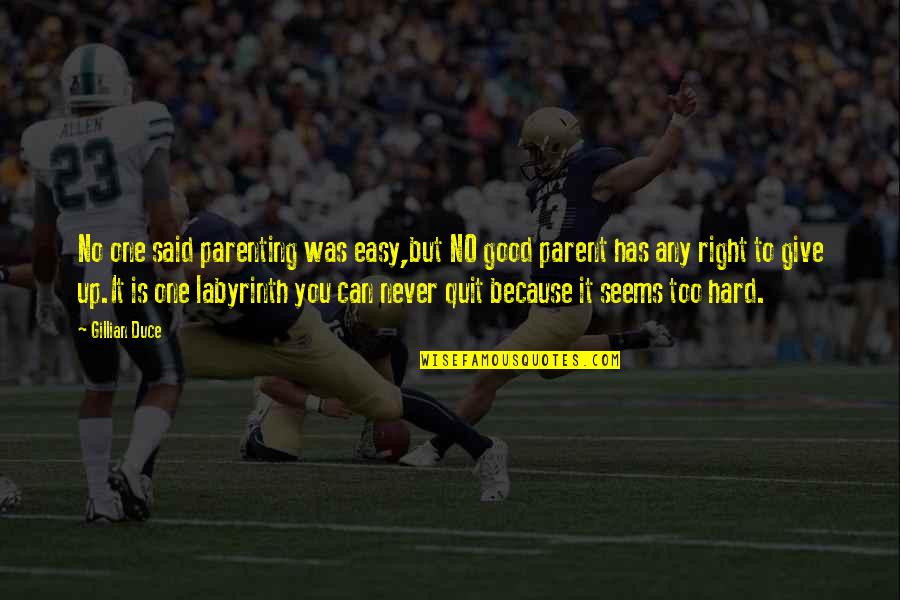 No one said parenting was easy,but NO good parent has any right to give up.It is one labyrinth you can never quit because it seems too hard. —
Gillian Duce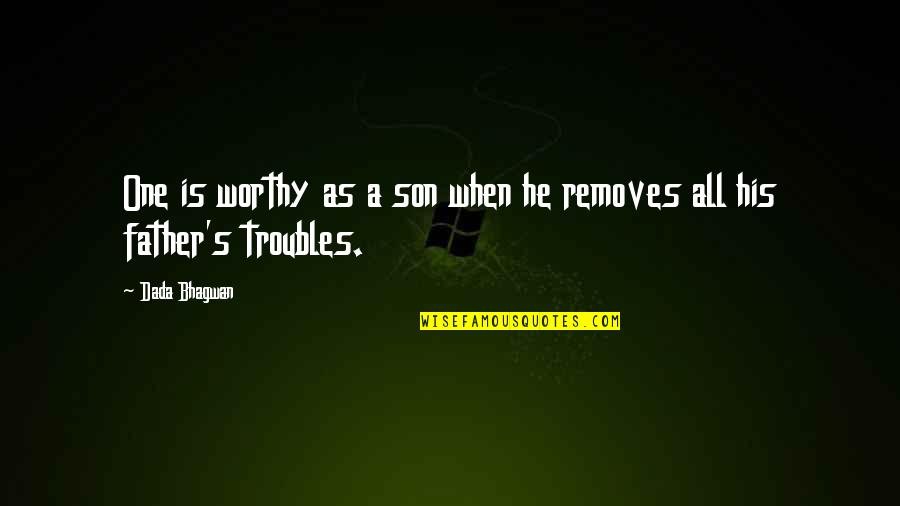 One is worthy as a son when he removes all his father's troubles. —
Dada Bhagwan