Pain In Your Heart Quotes
Collection of top 54 famous quotes about Pain In Your Heart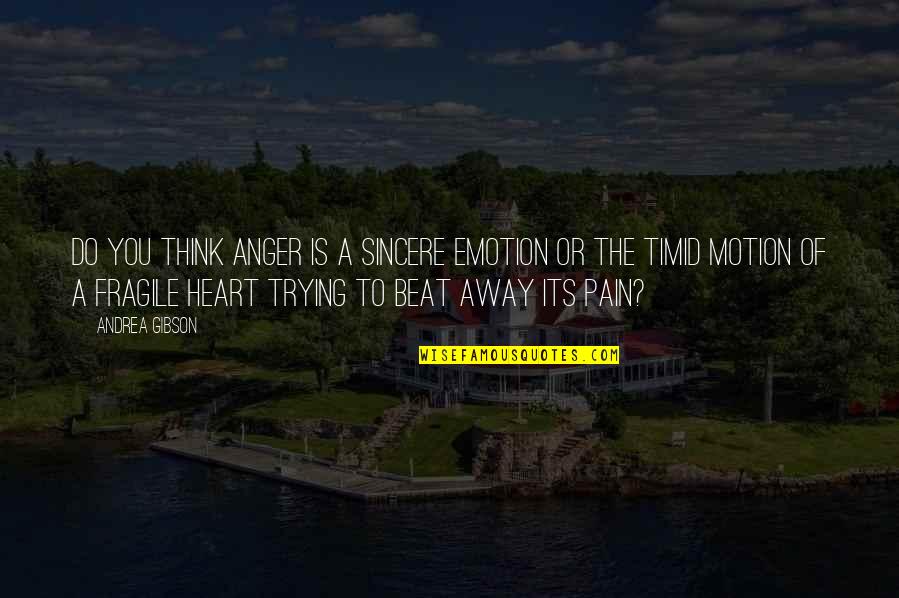 Do you think anger is a sincere emotion or the timid motion of a fragile heart trying to beat away its pain?
—
Andrea Gibson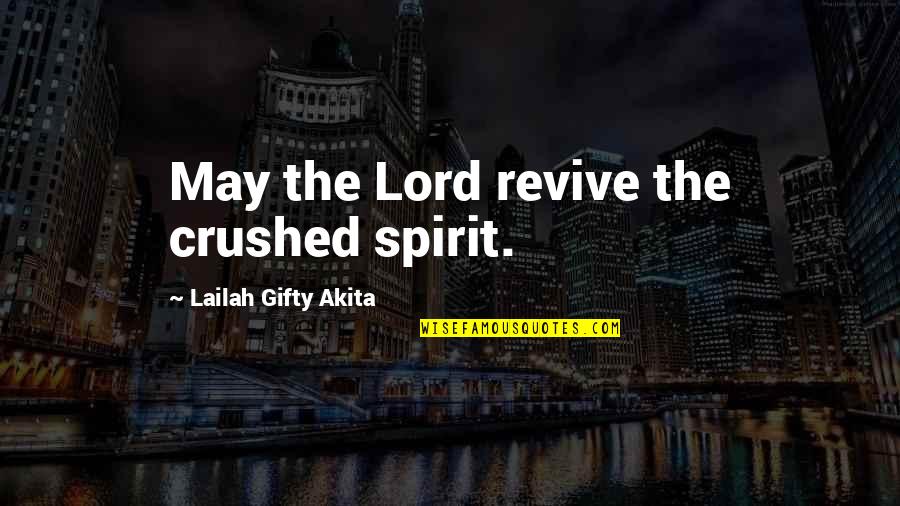 May the Lord revive the crushed spirit.
—
Lailah Gifty Akita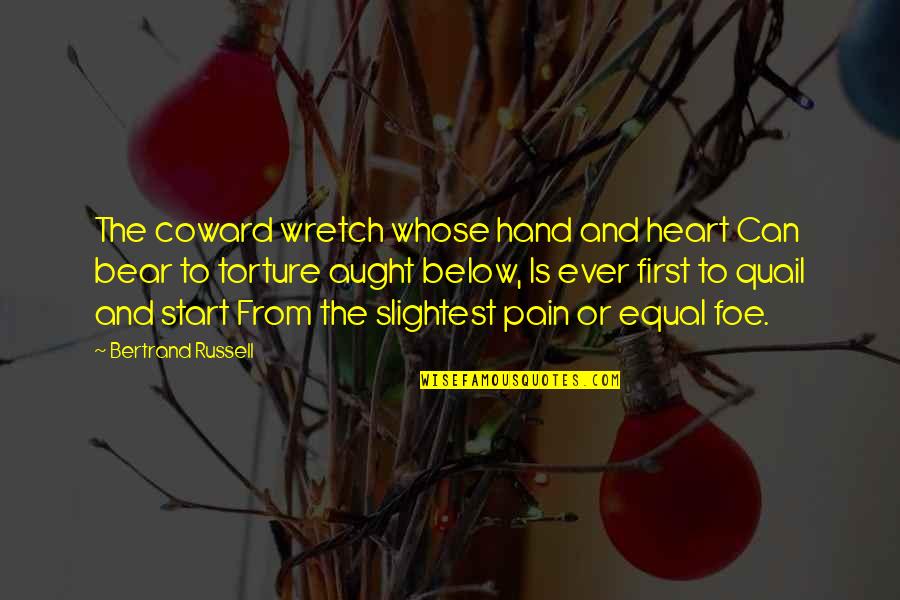 The coward wretch whose hand and heart Can bear to torture aught below, Is ever first to quail and start From the slightest pain or equal foe.
—
Bertrand Russell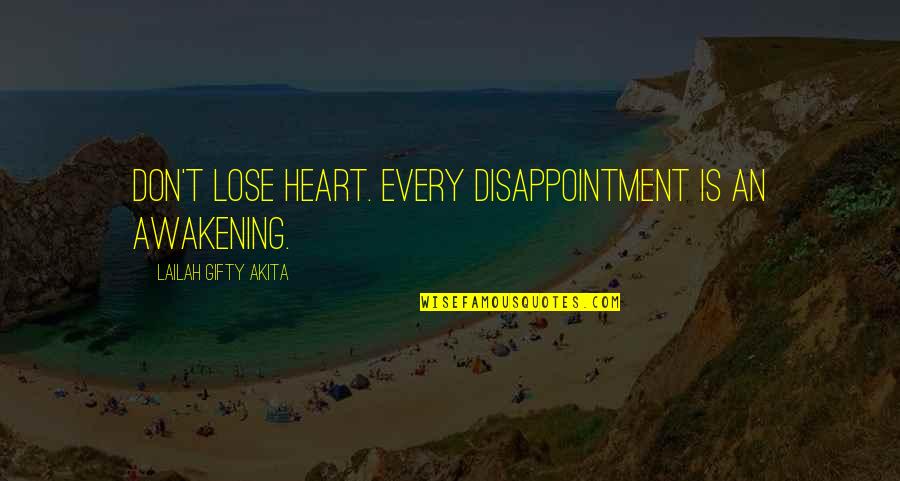 Don't lose heart. Every disappointment is an awakening.
—
Lailah Gifty Akita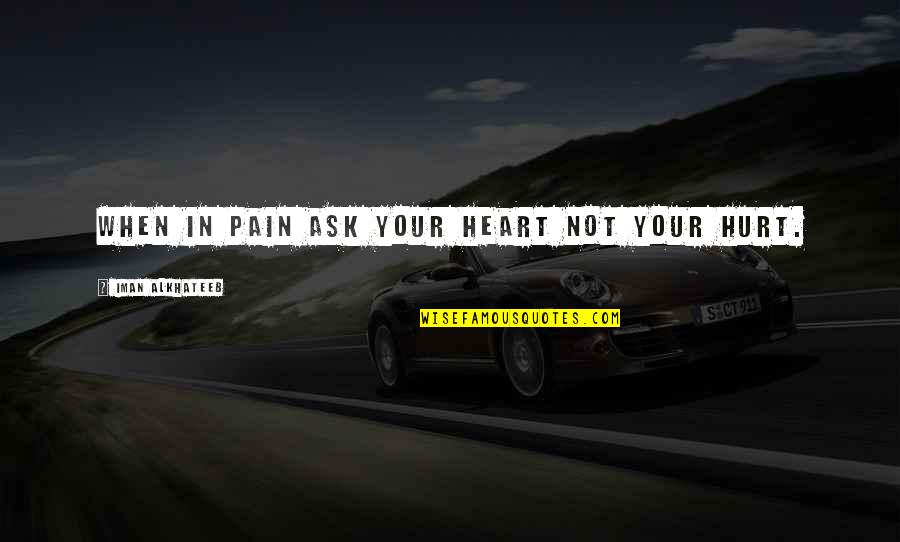 When in pain ask your heart not your hurt.
—
Iman Alkhateeb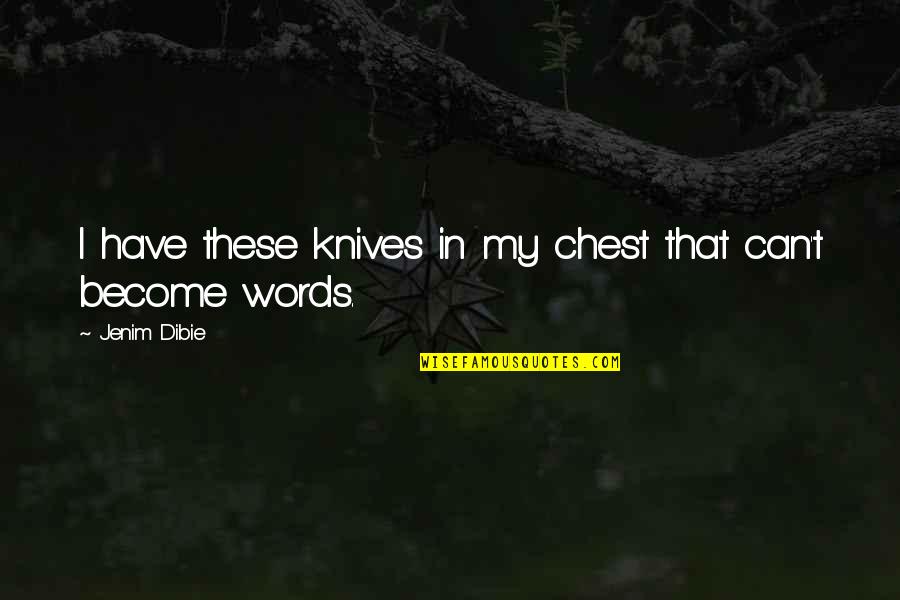 I have these knives in my chest that can't become words.
—
Jenim Dibie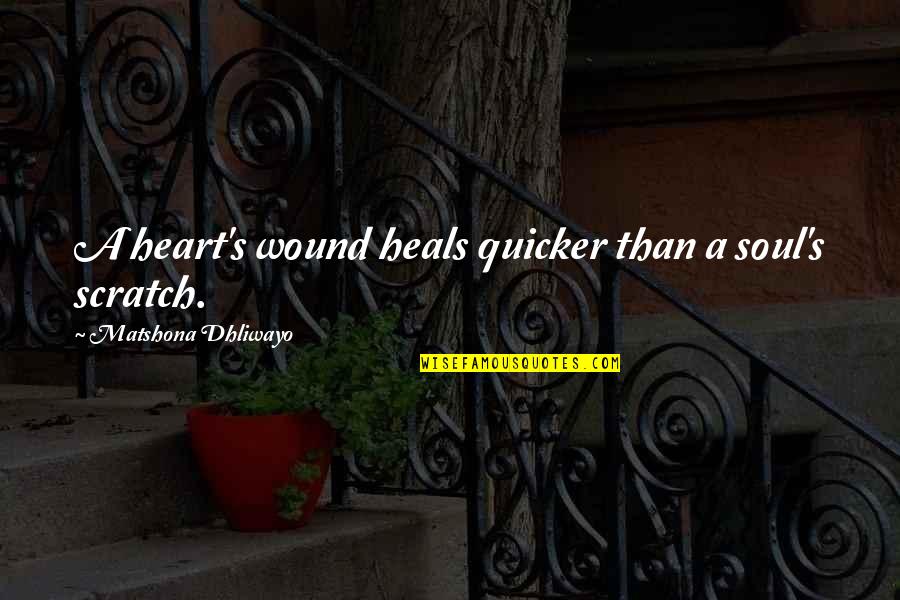 A heart's wound heals quicker than a soul's scratch.
—
Matshona Dhliwayo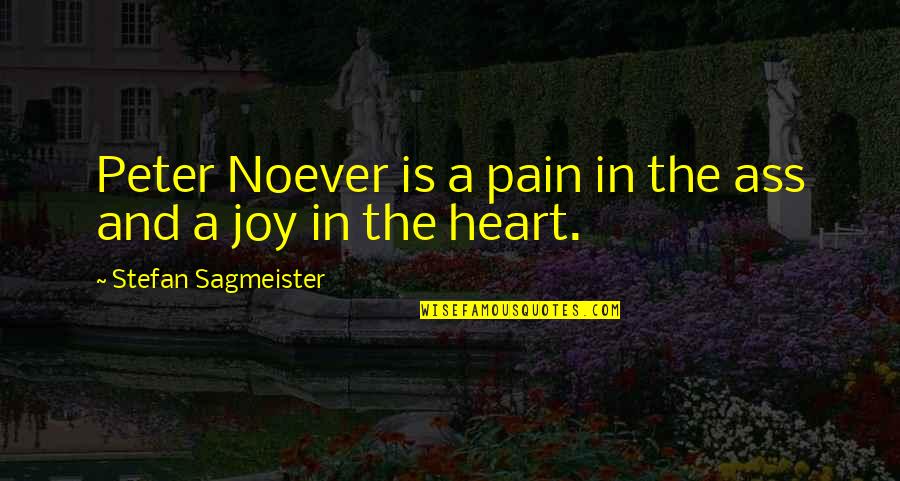 Peter Noever is a pain in the ass and a joy in the heart.
—
Stefan Sagmeister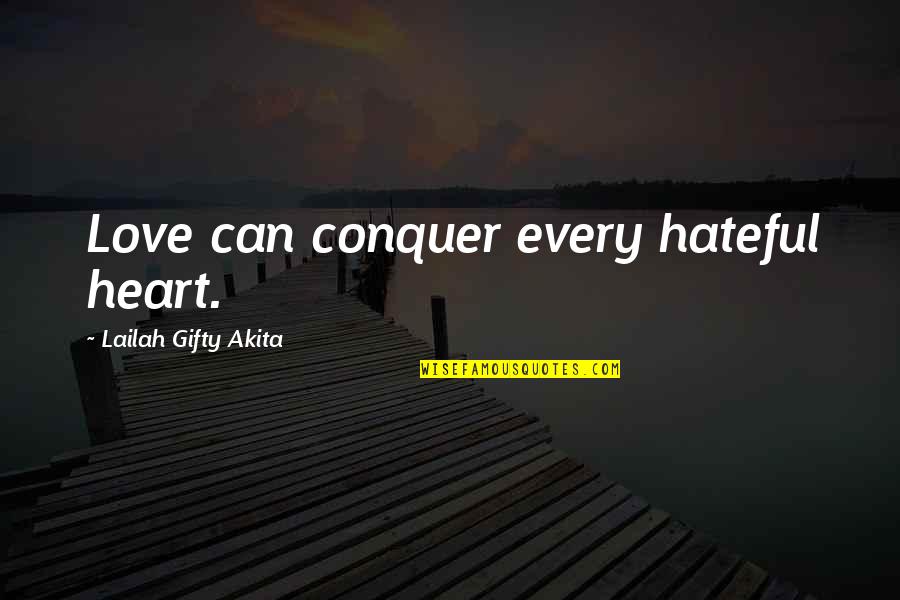 Love can conquer every hateful heart.
—
Lailah Gifty Akita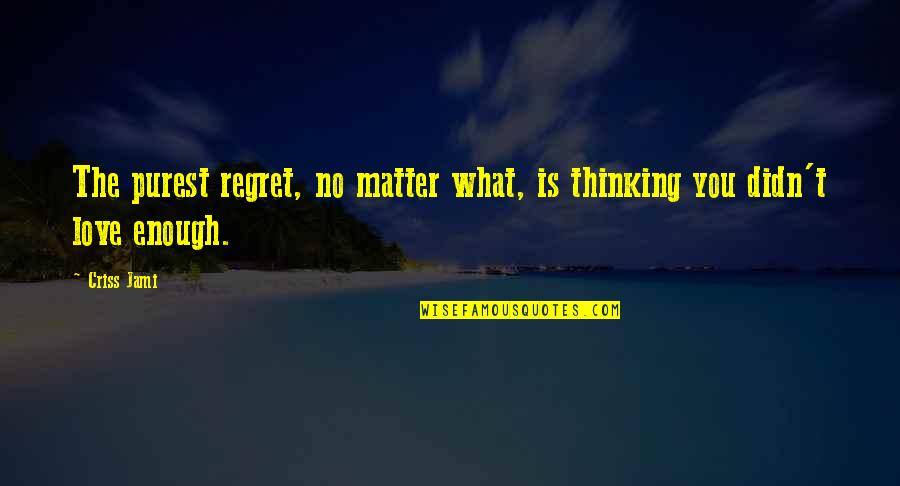 The purest regret, no matter what, is thinking you didn't love enough.
—
Criss Jami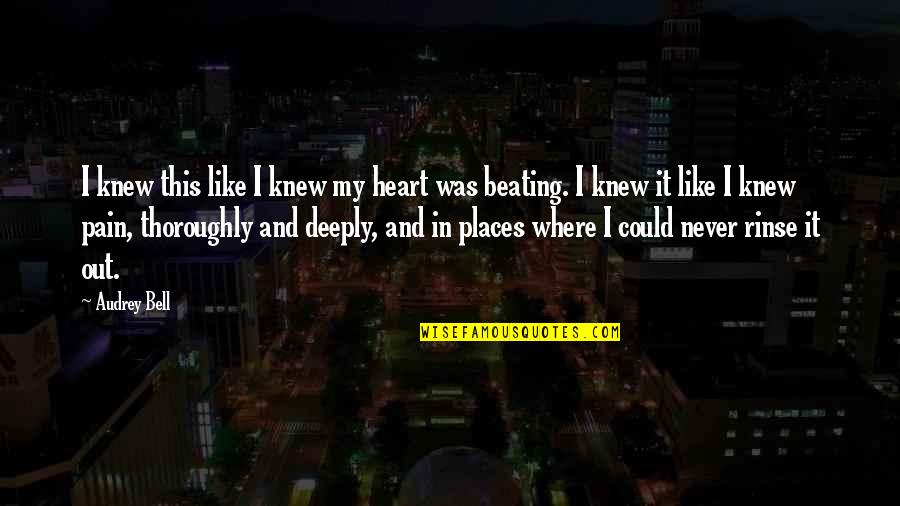 I knew this like I knew my heart was beating. I knew it like I knew pain, thoroughly and deeply, and in places where I could never rinse it out.
—
Audrey Bell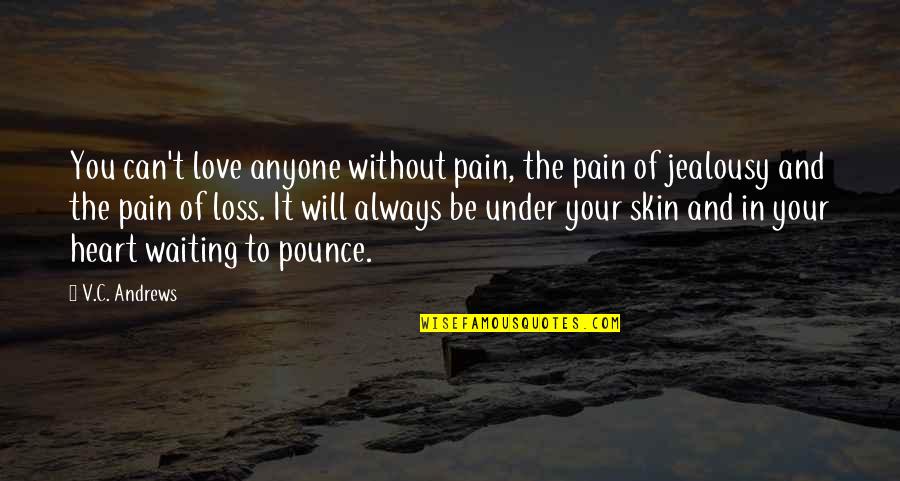 You can't love anyone without pain, the pain of jealousy and the pain of loss. It will always be under your skin and in your heart waiting to pounce.
—
V.C. Andrews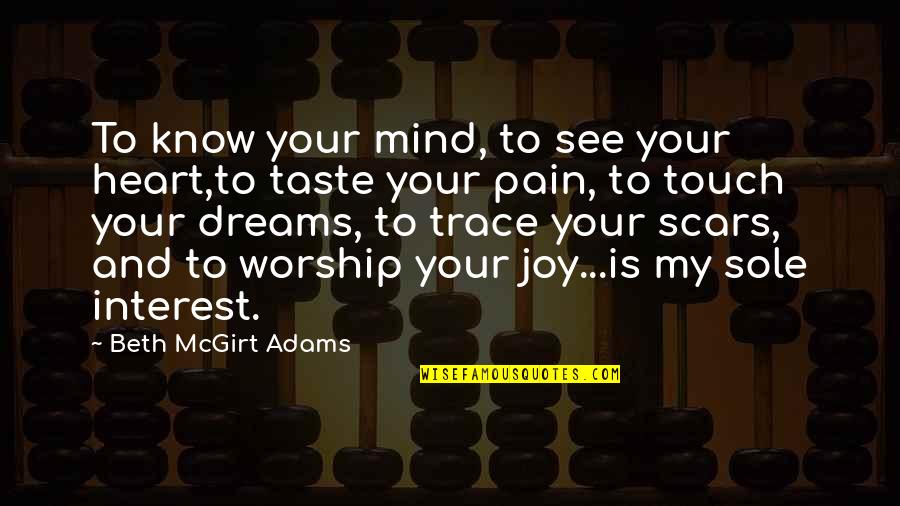 To know your mind, to see your heart,to taste your pain, to touch your dreams, to trace your scars, and to worship your joy...is my sole interest.
—
Beth McGirt Adams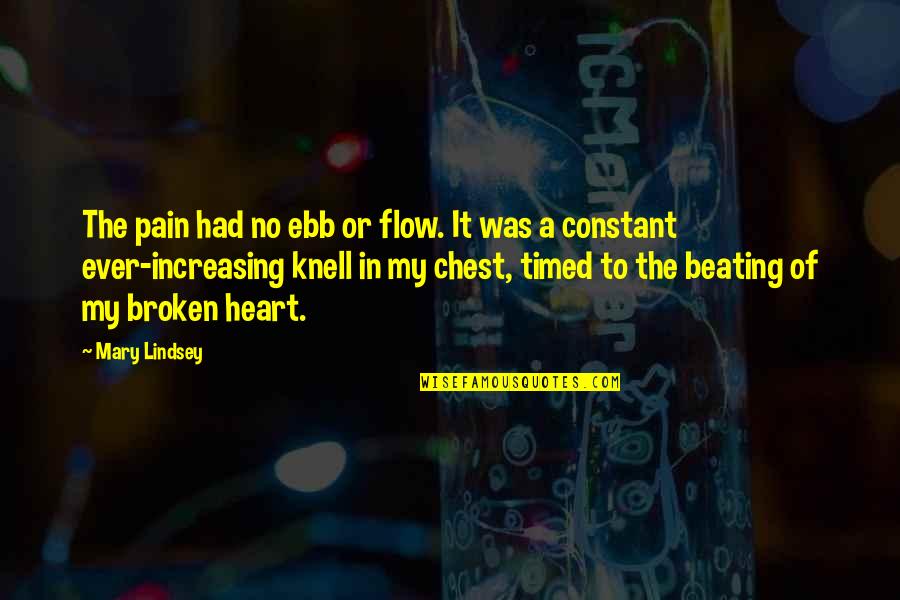 The pain had no ebb or flow. It was a constant ever-increasing knell in my chest, timed to the beating of my broken heart. —
Mary Lindsey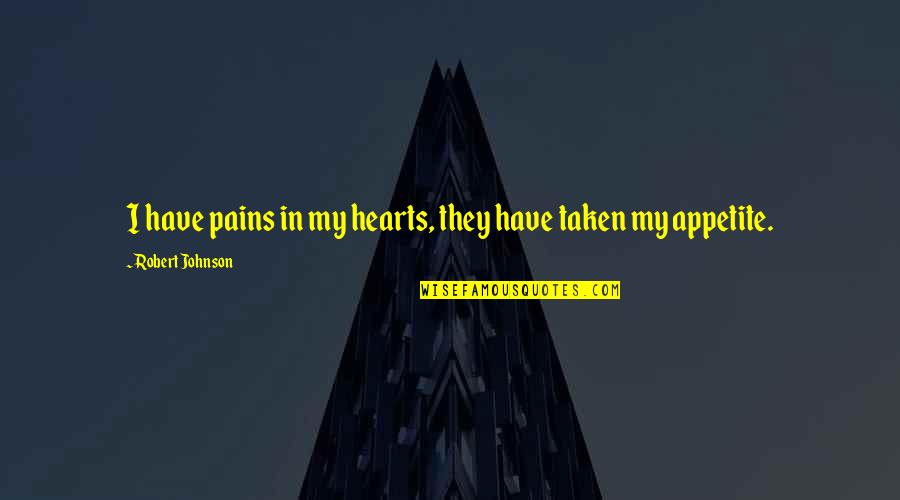 I have pains in my hearts, they have taken my appetite. —
Robert Johnson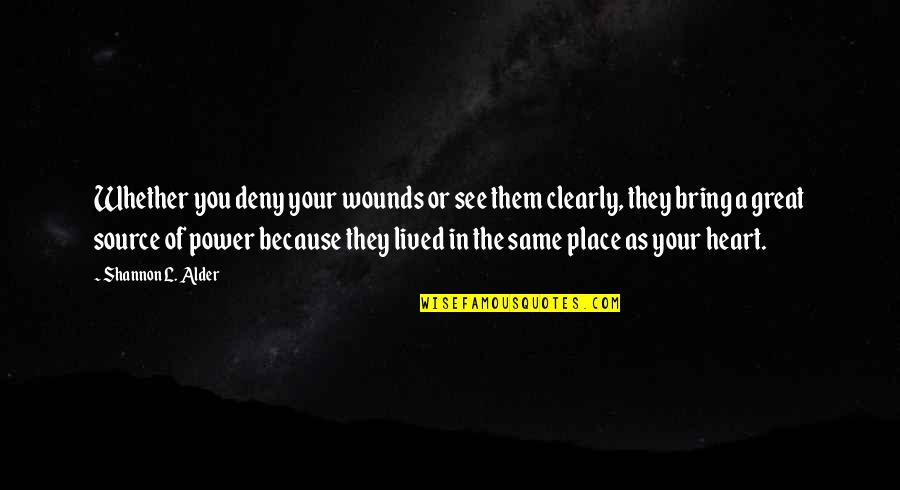 Whether you deny your wounds or see them clearly, they bring a great source of power because they lived in the same place as your heart. —
Shannon L. Alder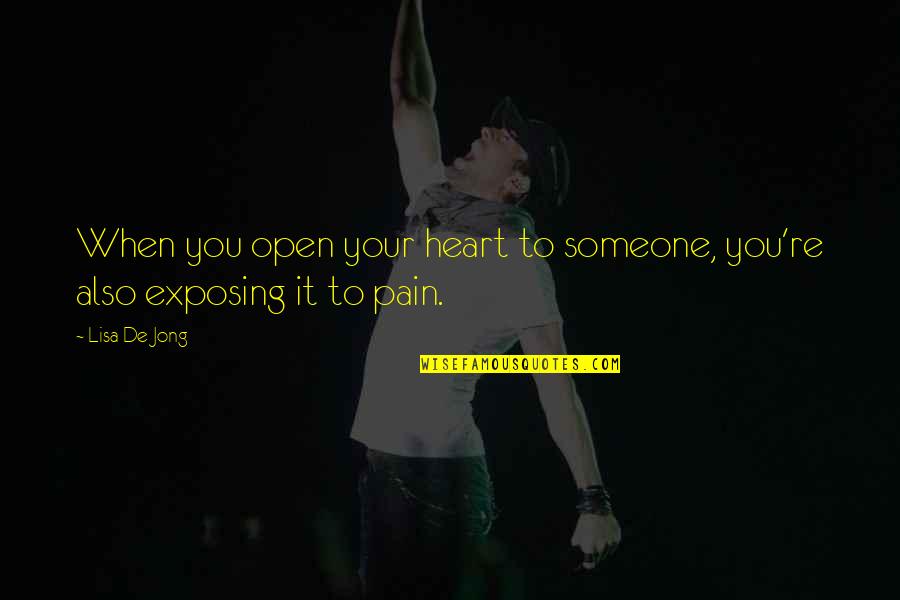 When you open your heart to someone, you're also exposing it to pain. —
Lisa De Jong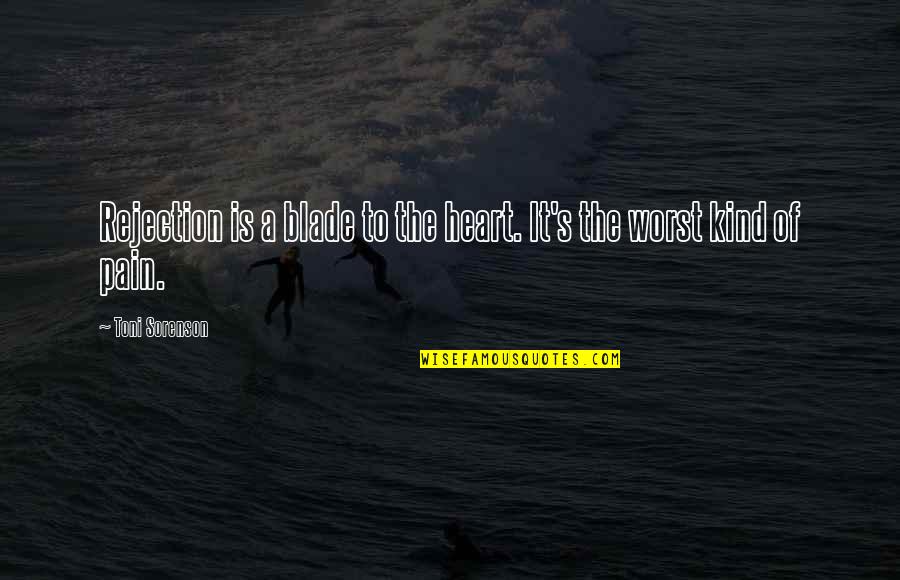 Rejection is a blade to the heart. It's the worst kind of pain. —
Toni Sorenson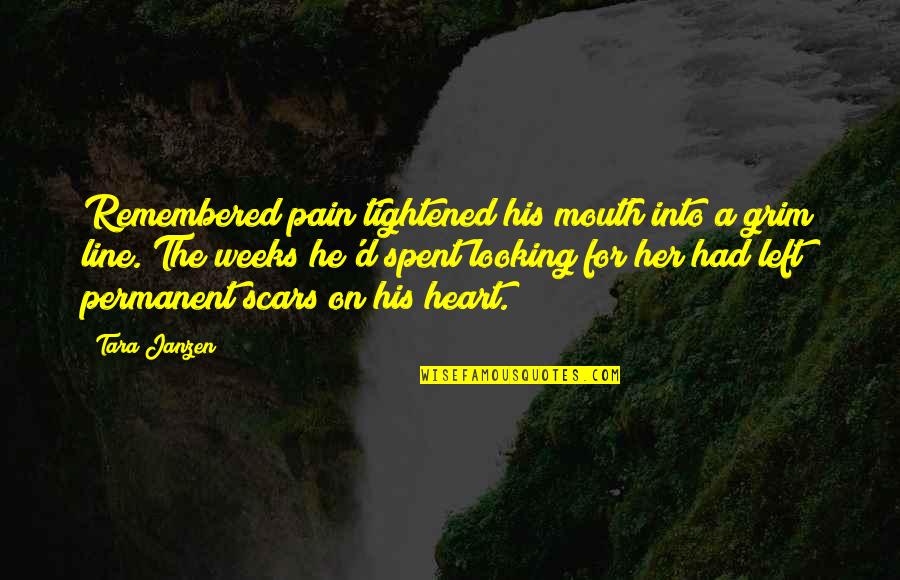 Remembered pain tightened his mouth into a grim line. The weeks he'd spent looking for her had left permanent scars on his heart. —
Tara Janzen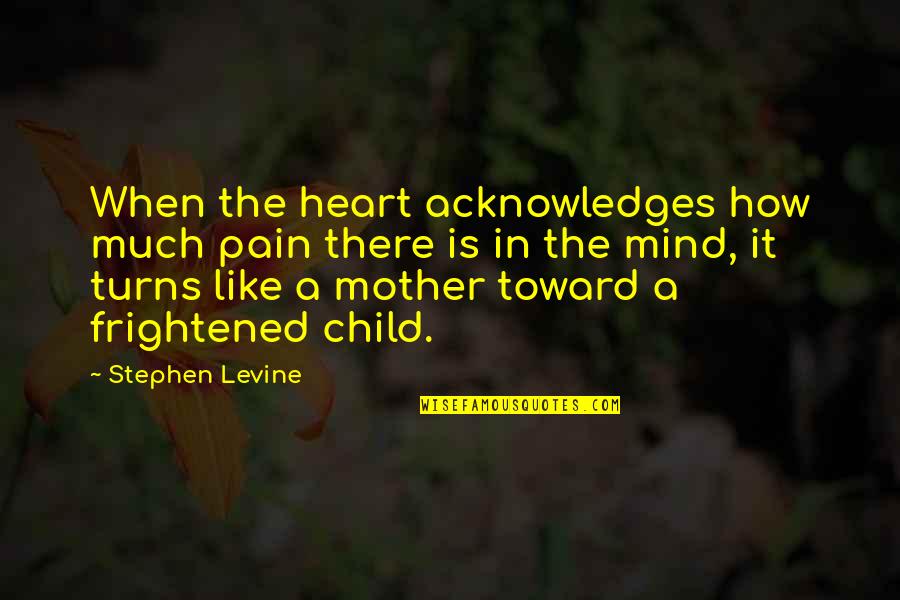 When the heart acknowledges how much pain there is in the mind, it turns like a mother toward a frightened child. —
Stephen Levine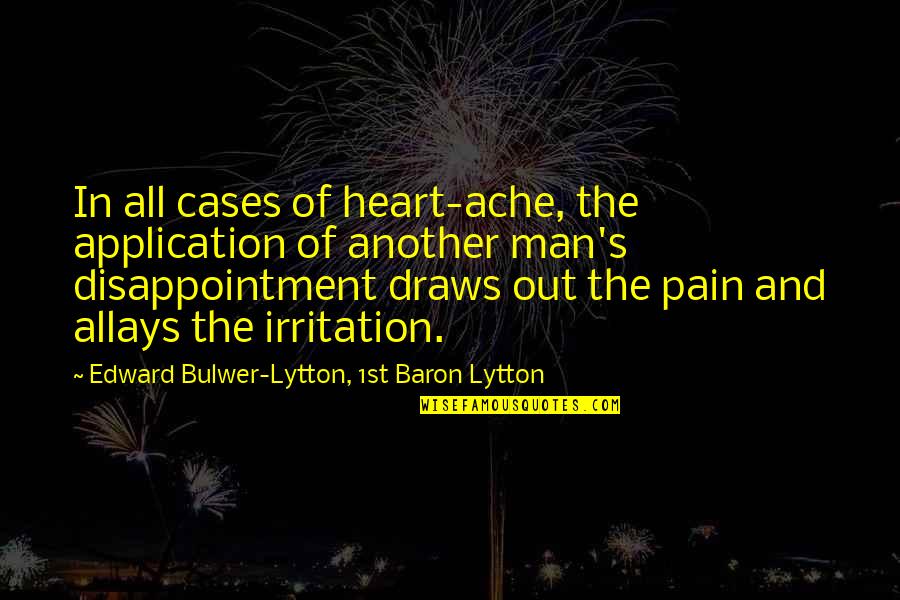 In all cases of heart-ache, the application of another man's disappointment draws out the pain and allays the irritation. —
Edward Bulwer-Lytton, 1st Baron Lytton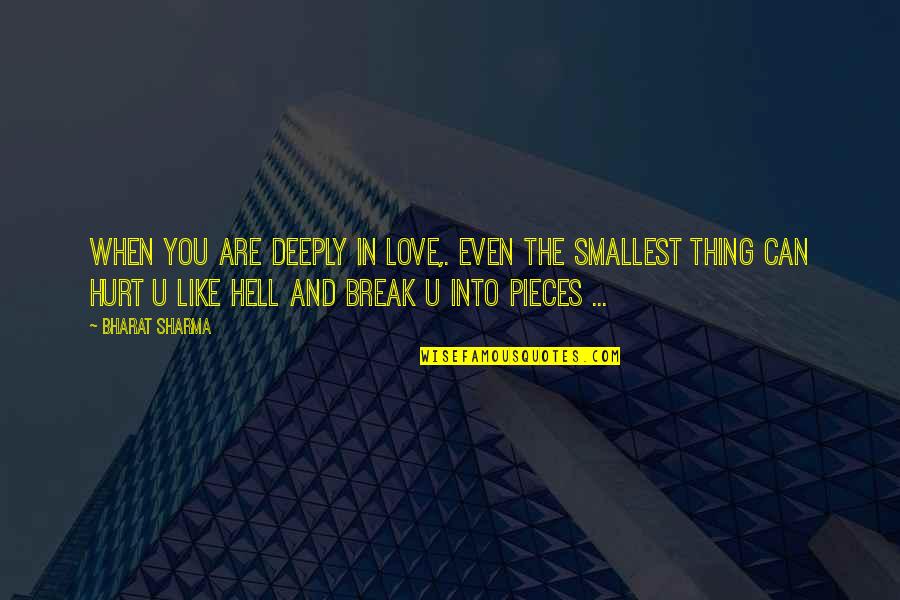 When you are deeply in love,. even the smallest thing can hurt u like hell and break u into pieces ... —
BHARAT SHARMA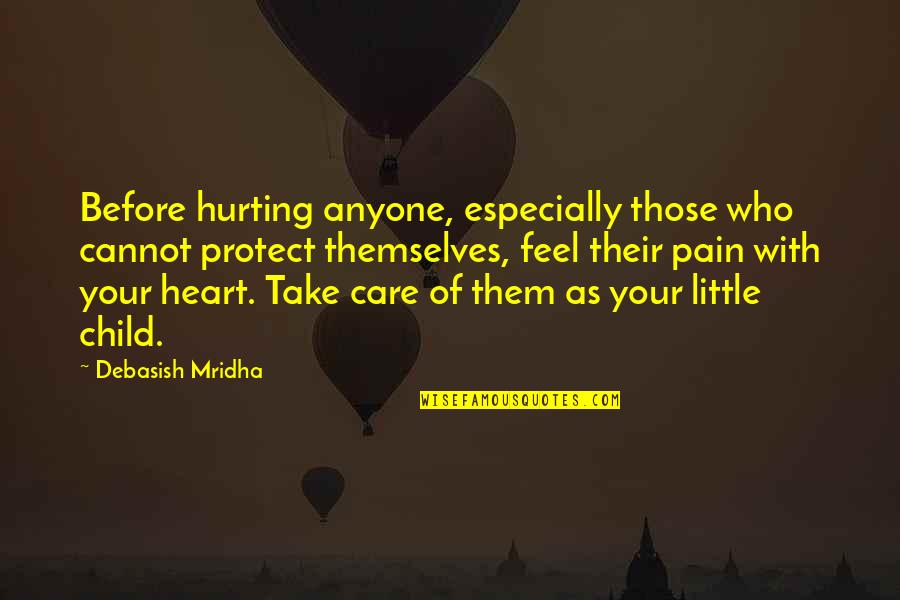 Before hurting anyone, especially those who cannot protect themselves, feel their pain with your heart. Take care of them as your little child. —
Debasish Mridha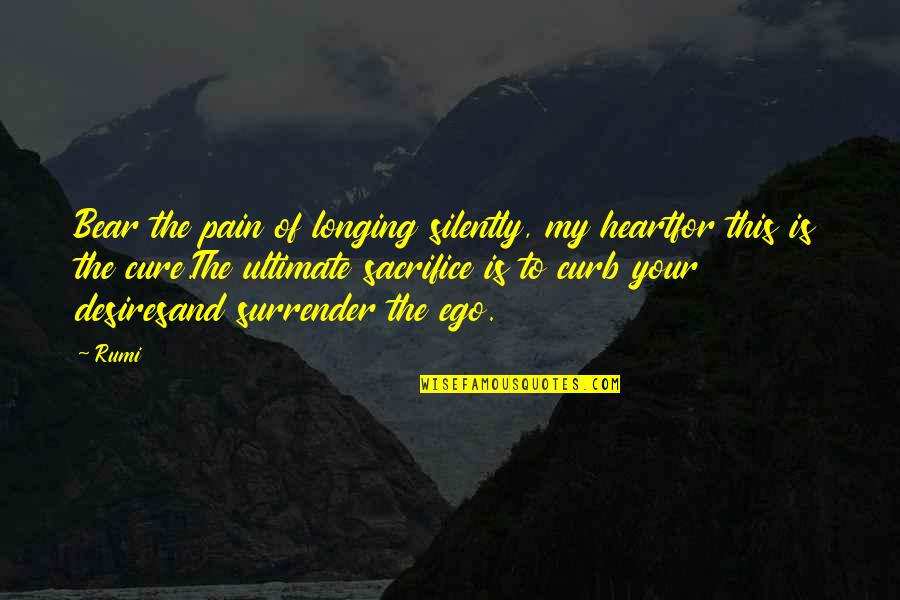 Bear the pain of longing silently, my heart
for this is the cure.
The ultimate sacrifice is to curb your desires
and surrender the ego. —
Rumi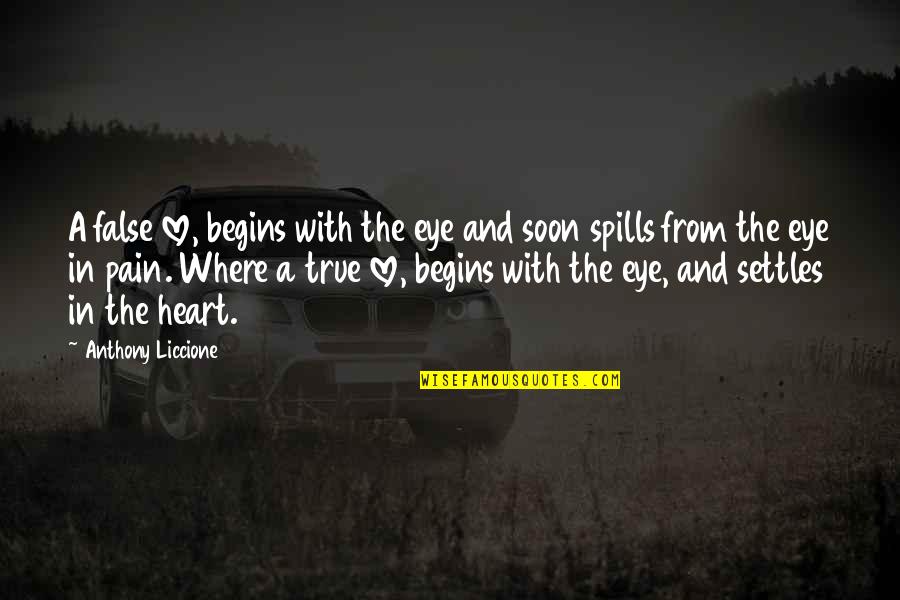 A false love, begins with the eye and soon spills from the eye in pain. Where a true love, begins with the eye, and settles in the heart. —
Anthony Liccione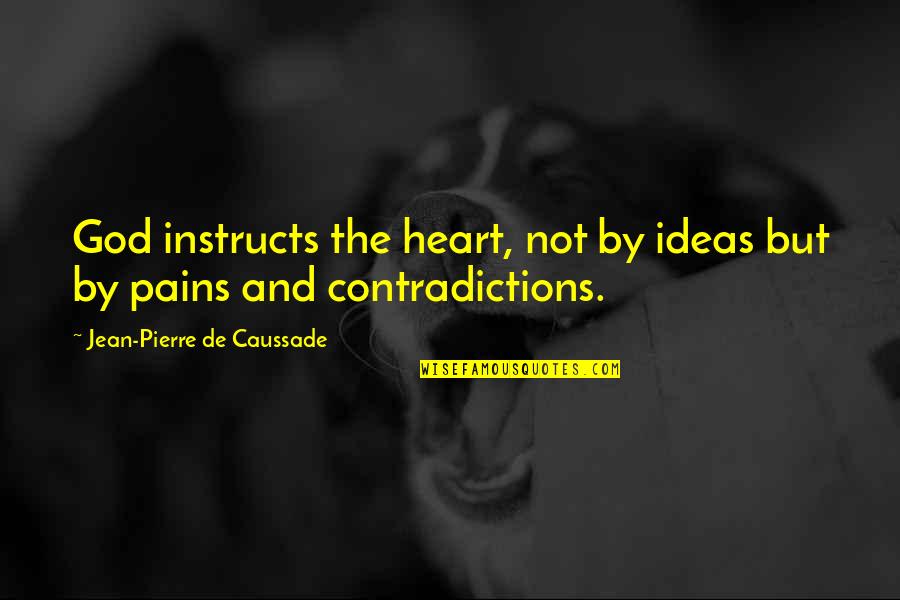 God instructs the heart, not by ideas but by pains and contradictions. —
Jean-Pierre De Caussade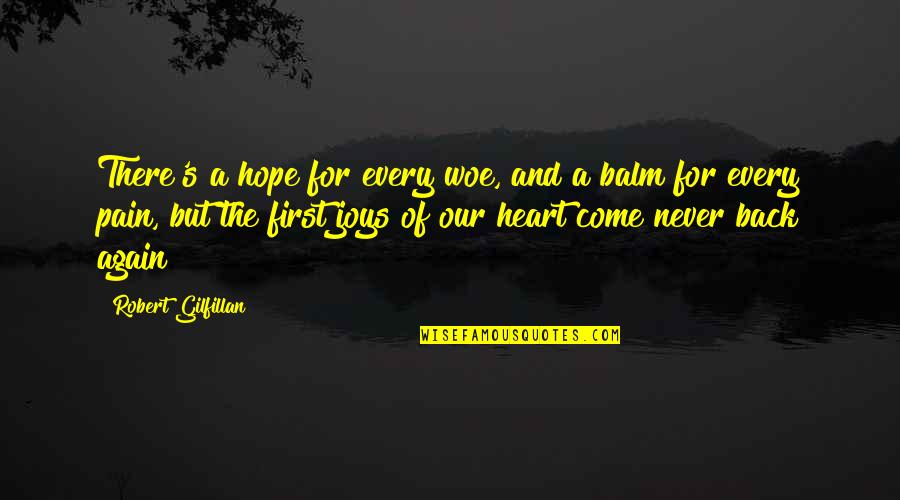 There's a hope for every woe, and a balm for every pain, but the first joys of our heart come never back again! —
Robert Gilfillan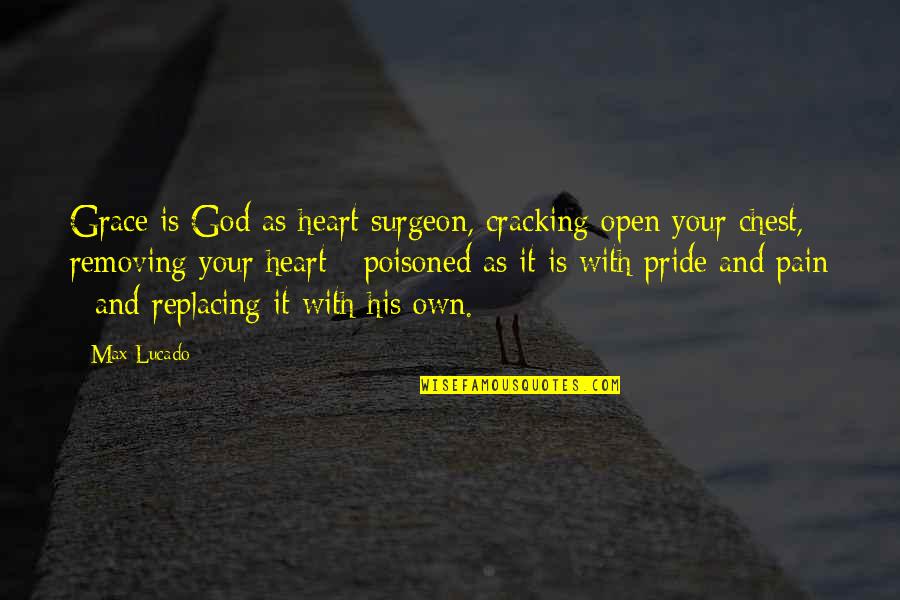 Grace is God as heart surgeon, cracking open your chest, removing your heart - poisoned as it is with pride and pain - and replacing it with his own. —
Max Lucado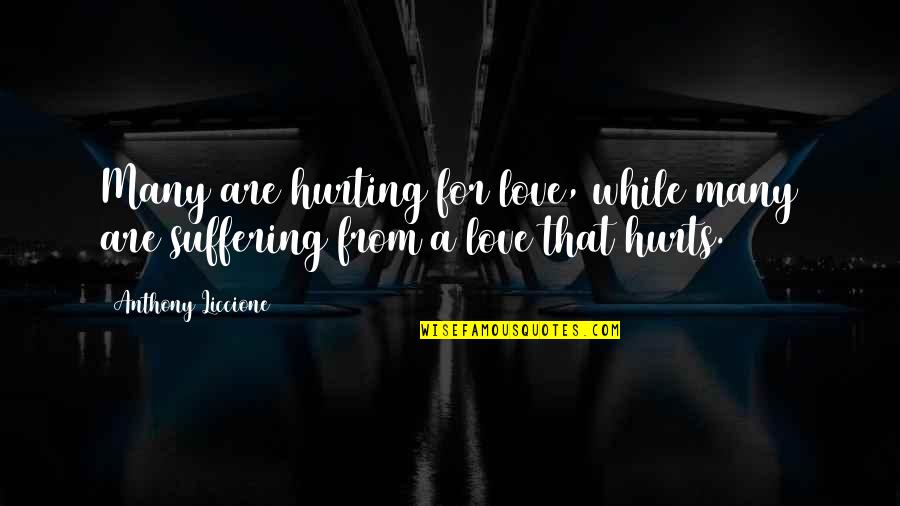 Many are hurting for love, while many are suffering from a love that hurts. —
Anthony Liccione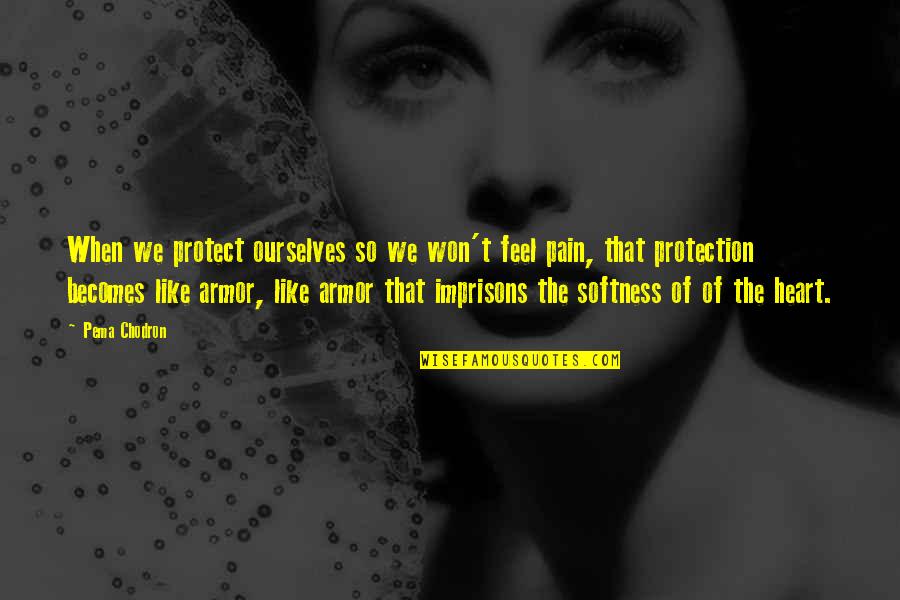 When we protect ourselves so we won't feel pain, that protection becomes like armor, like armor that imprisons the softness of of the heart. —
Pema Chodron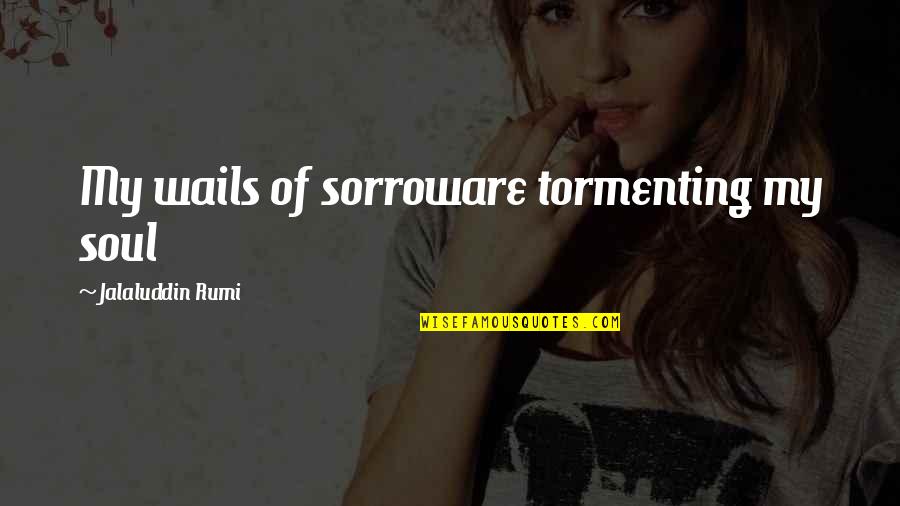 My wails of sorrow
are tormenting my soul —
Jalaluddin Rumi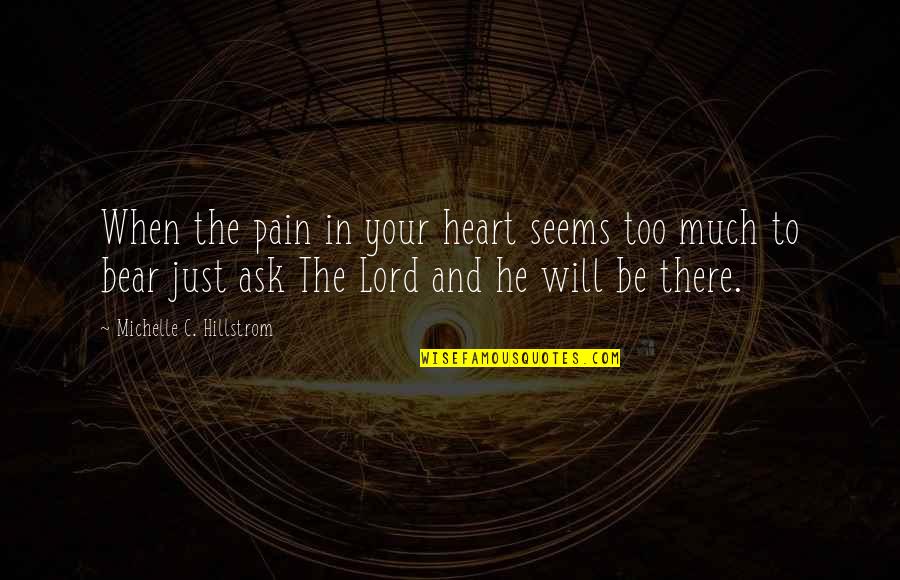 When the
pain in your heart
seems too much to bear just ask The Lord and he will be there. —
Michelle C. Hillstrom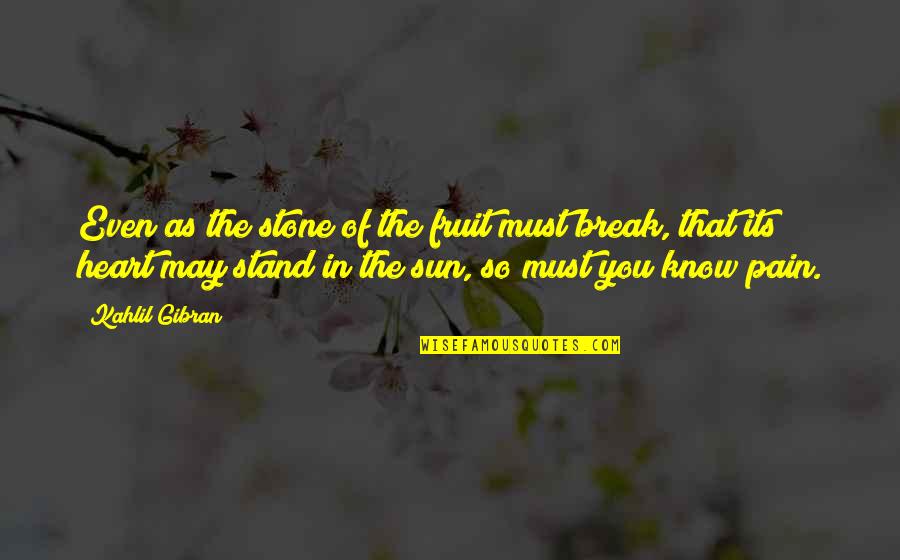 Even as the stone of the fruit must break, that its heart may stand in the sun, so must you know pain. —
Kahlil Gibran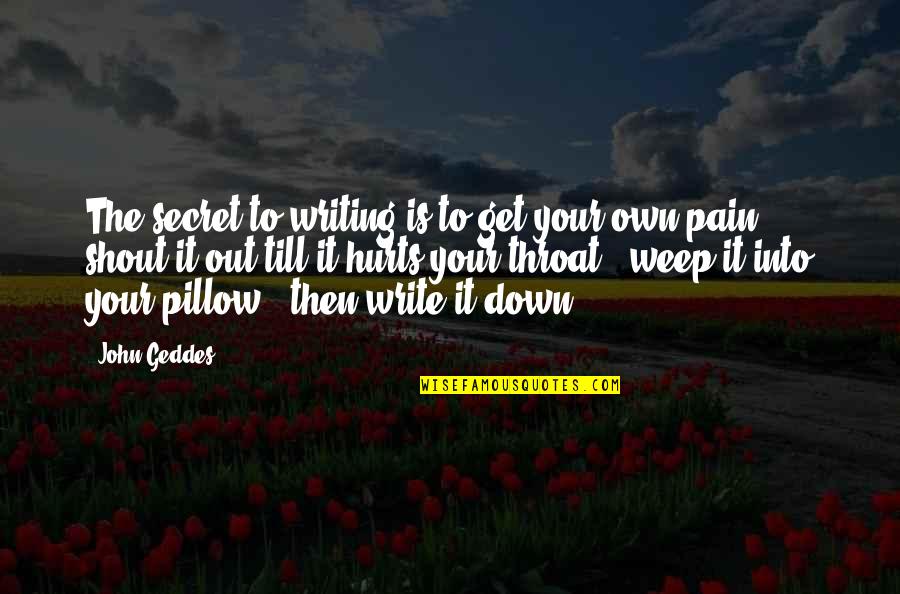 The secret to writing is to get your own pain - shout it out till it hurts your throat - weep it into your pillow - then write it down ... —
John Geddes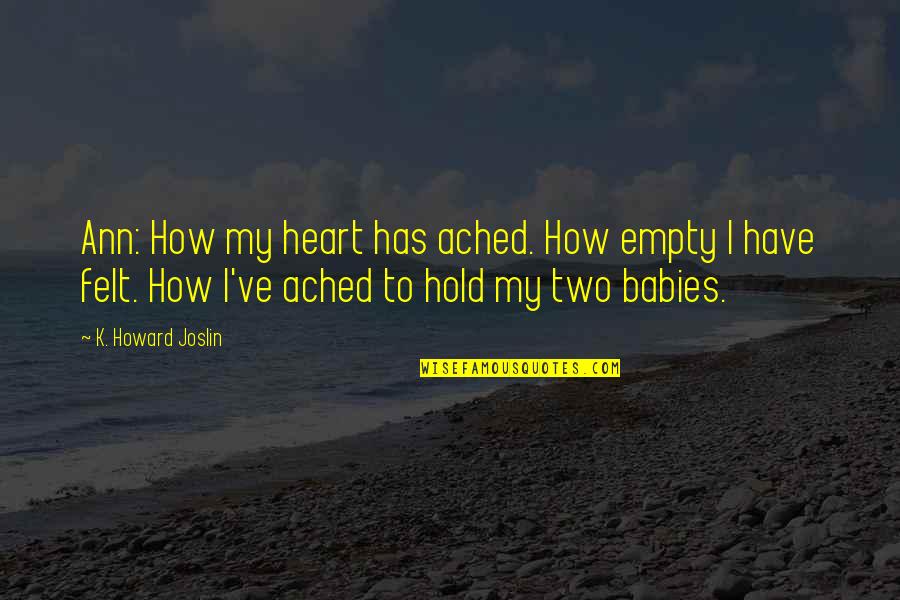 Ann: How my heart has ached. How empty I have felt. How I've ached to hold my two babies. —
K. Howard Joslin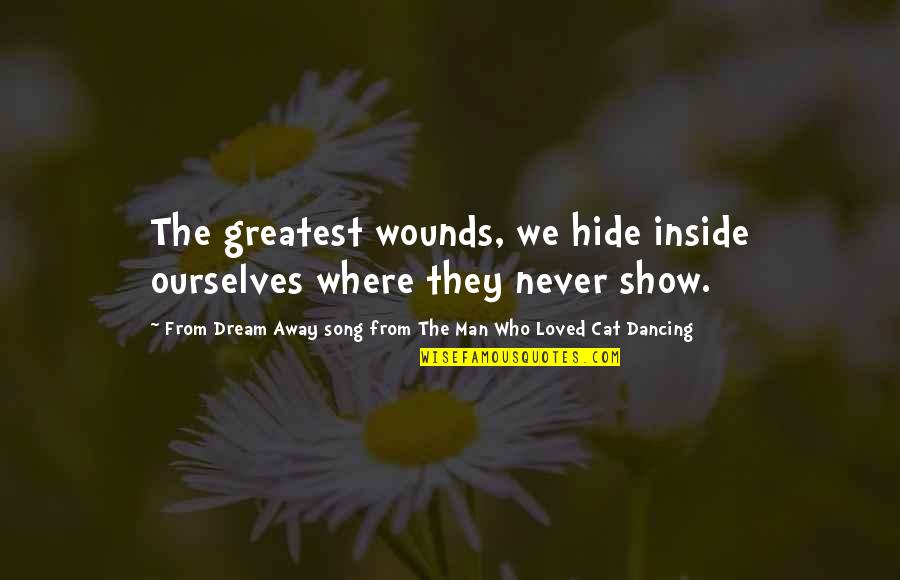 The greatest wounds, we hide inside ourselves where they never show. —
From Dream Away Song From The Man Who Loved Cat Dancing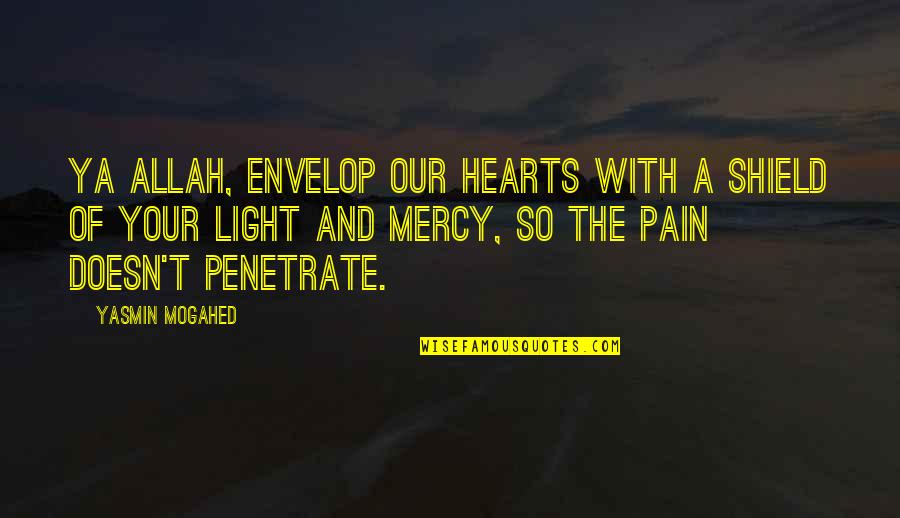 Ya Allah, envelop our hearts with a shield of your light and mercy, so the pain doesn't penetrate. —
Yasmin Mogahed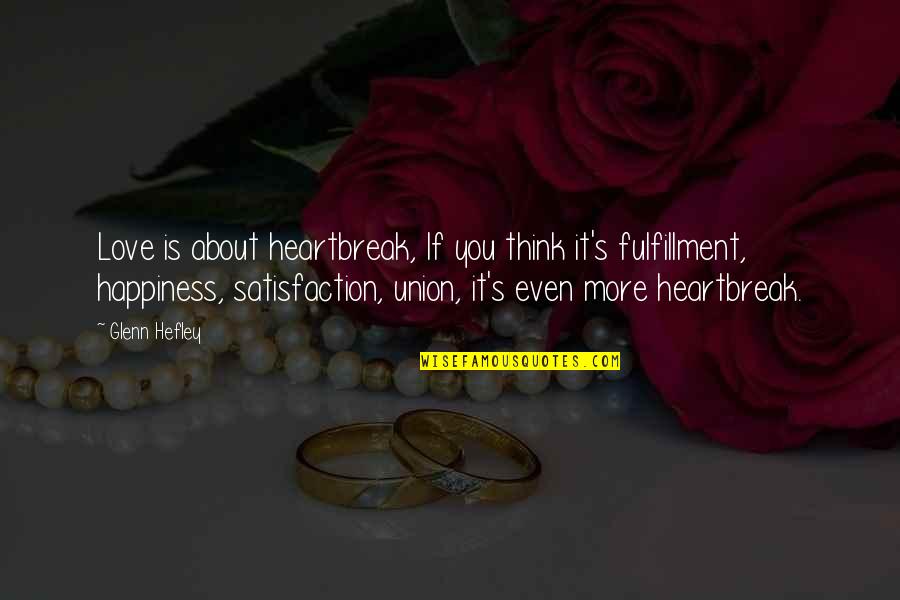 Love is about heartbreak, If you think it's fulfillment, happiness, satisfaction, union, it's even more heartbreak. —
Glenn Hefley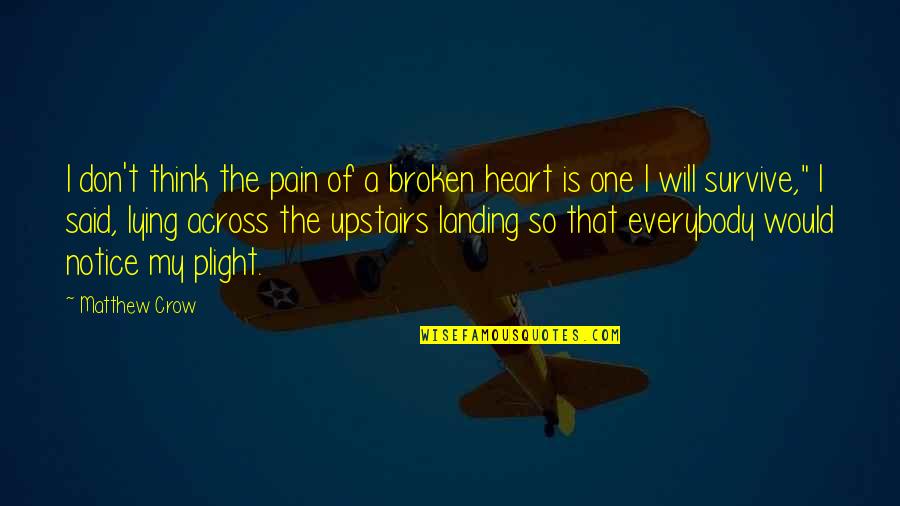 I don't think the pain of a broken heart is one I will survive," I said, lying across the upstairs landing so that everybody would notice my plight. —
Matthew Crow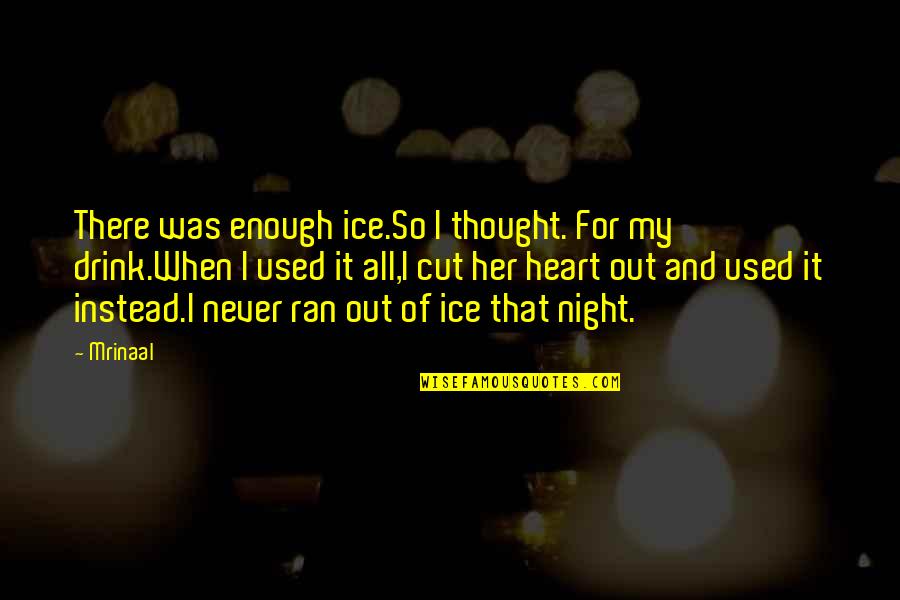 There was enough ice.So I thought. For my drink.When I used it all,I cut her heart out and used it instead.I never ran out of ice that night. —
Mrinaal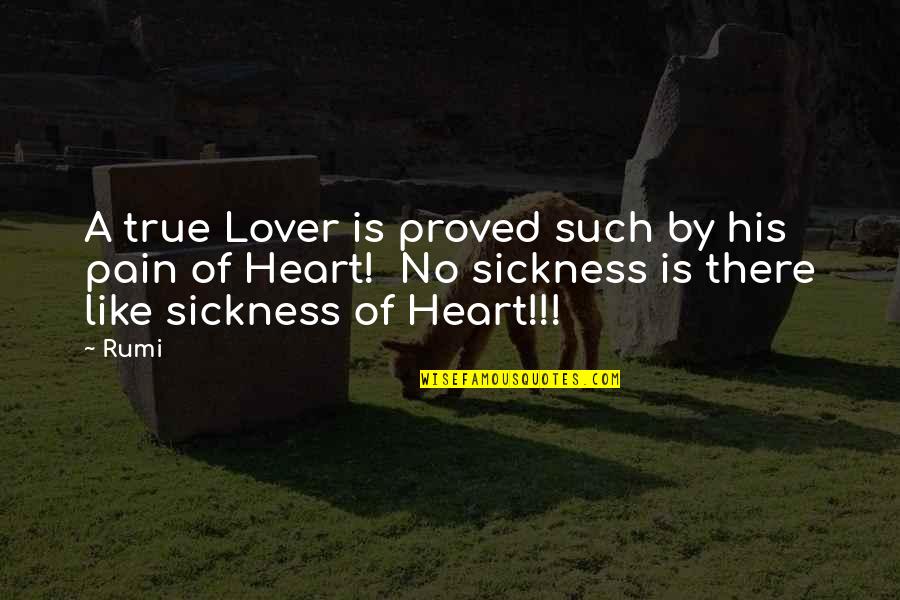 A true Lover is proved such by his pain of Heart!
No sickness is there like sickness of Heart!!! —
Rumi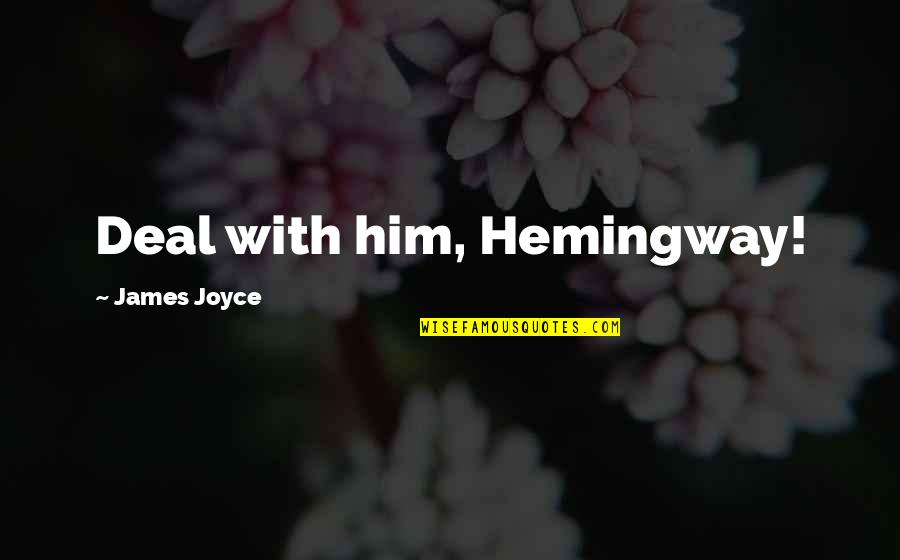 Deal with him, Hemingway! —
James Joyce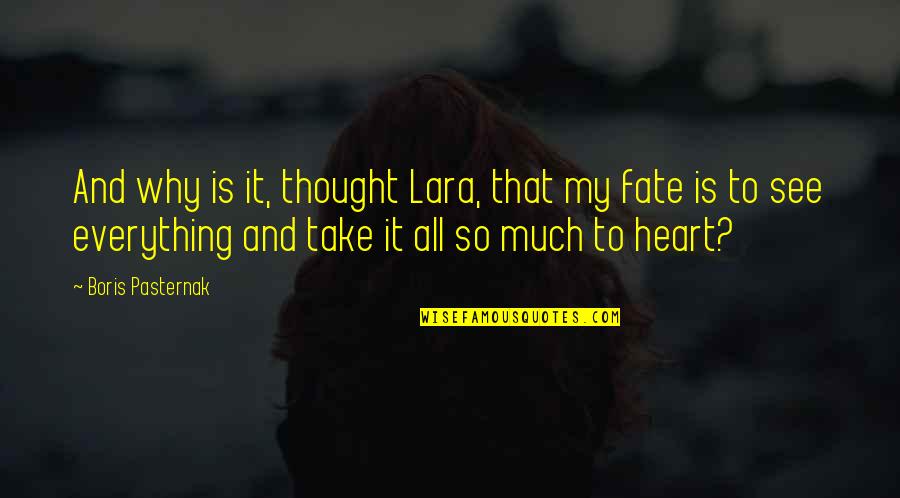 And why is it, thought Lara, that my fate is to see everything and take it all so much to heart? —
Boris Pasternak
Dear Juliet. I could relate to her pain. Black misery painted on a blood red heart. Death would be more bearable than life without Romeo. —
Marilyn Grey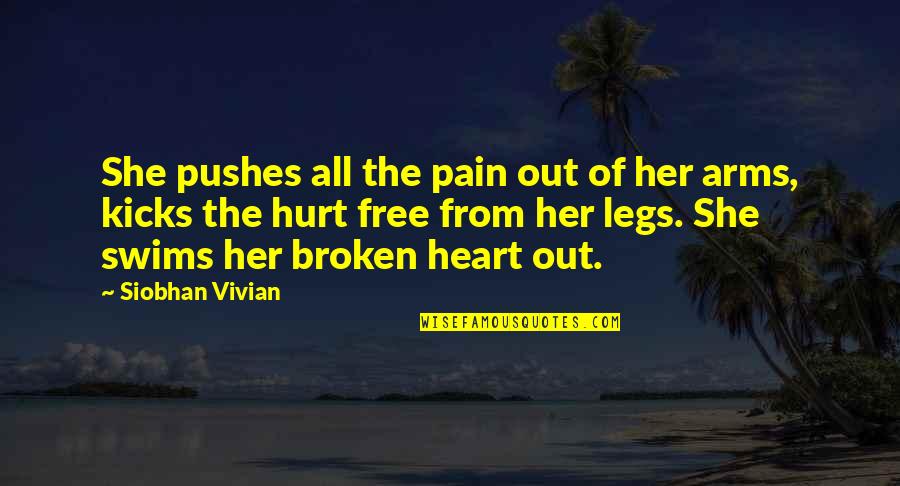 She pushes all the pain out of her arms, kicks the hurt free from her legs. She swims her broken heart out. —
Siobhan Vivian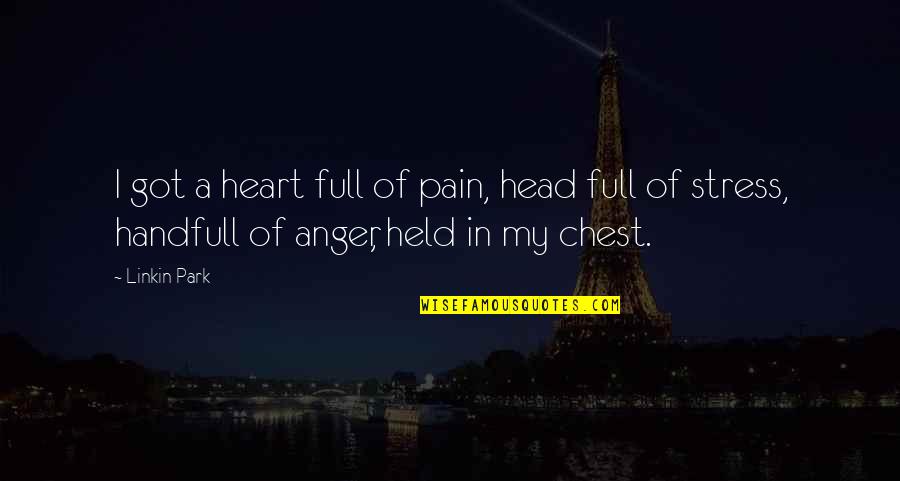 I got a heart full of pain, head full of stress, handfull of anger, held in my chest. —
Linkin Park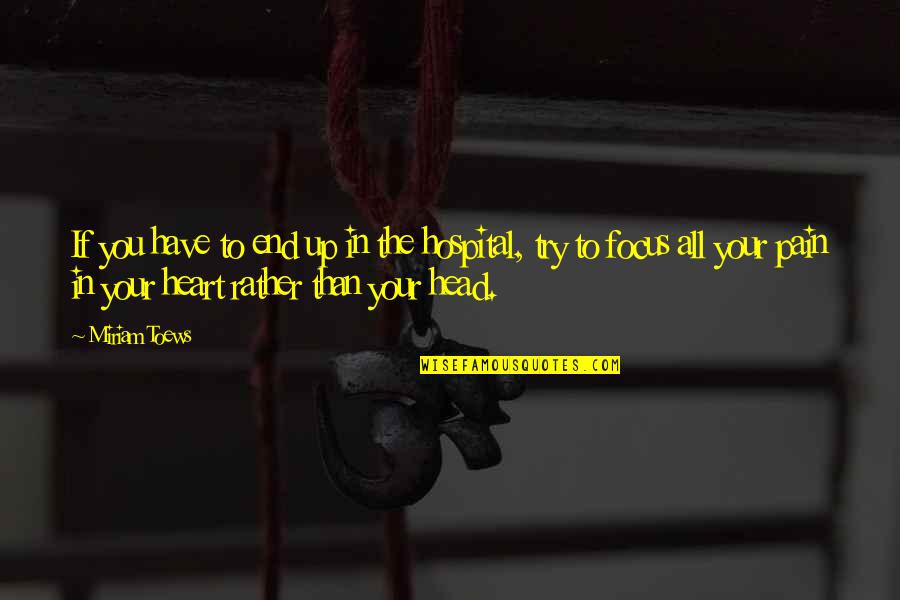 If you have to end up in the hospital, try to focus all your
pain in your heart
rather than your head. —
Miriam Toews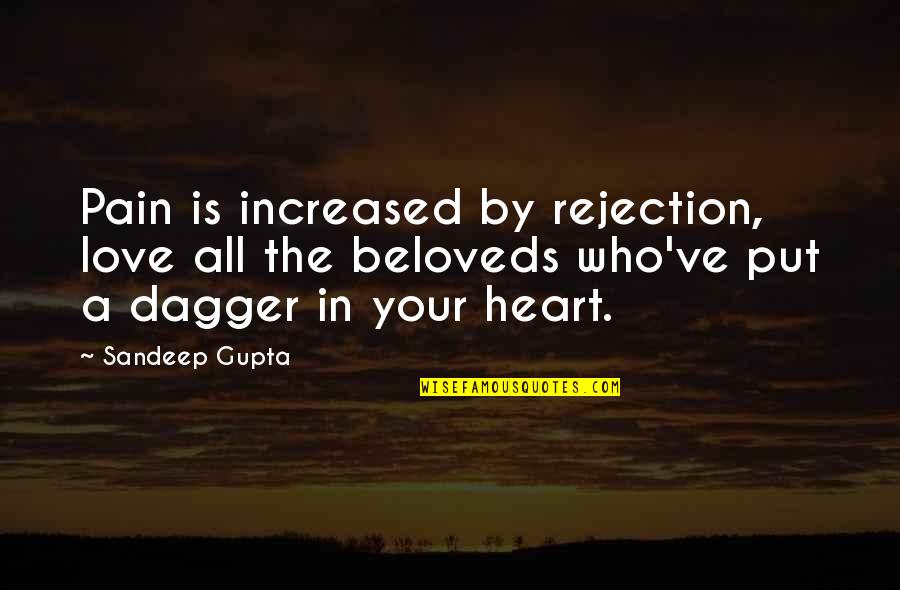 Pain is increased by rejection, love all the beloveds who've put a dagger in your
heart. —
Sandeep Gupta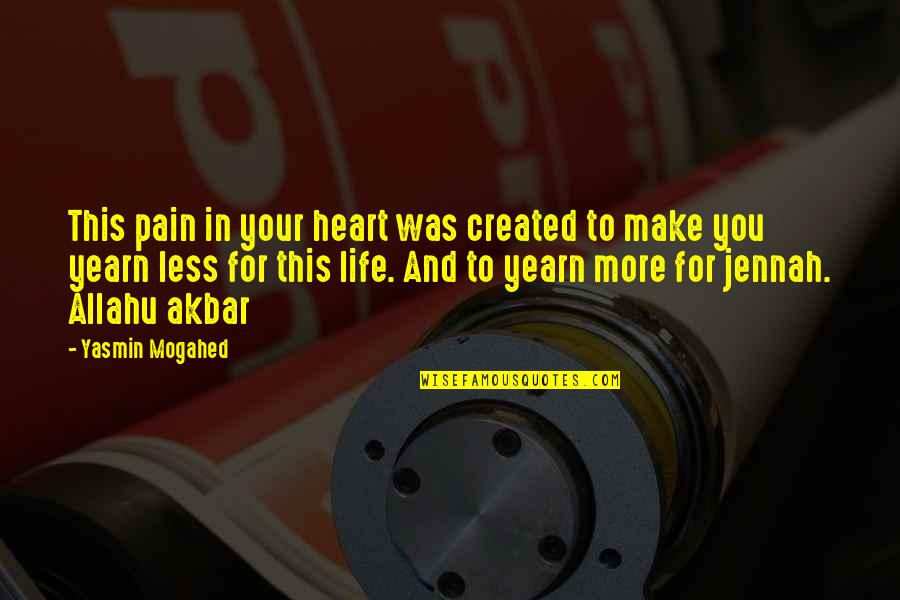 This
pain in your heart
was created to make you yearn less for this life. And to yearn more for jennah. Allahu akbar —
Yasmin Mogahed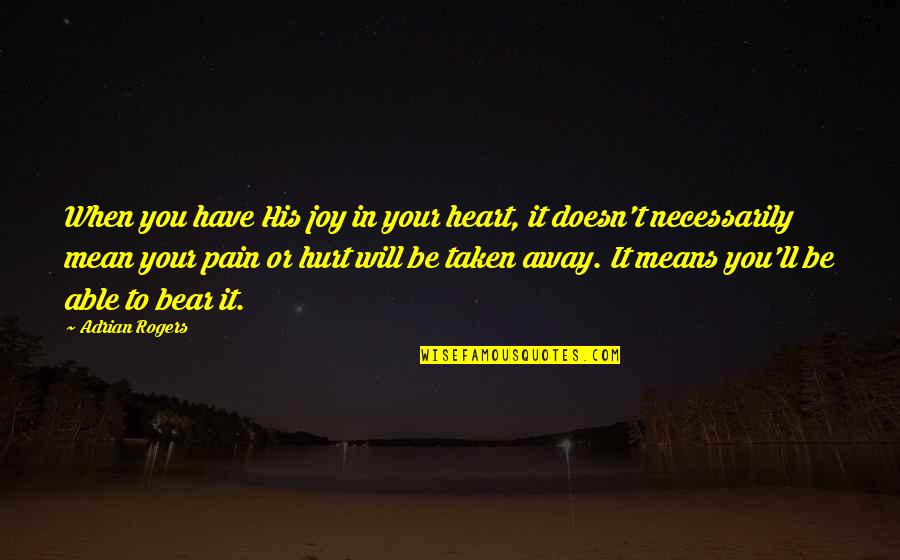 When you have His joy in your heart, it doesn't necessarily mean your pain or hurt will be taken away. It means you'll be able to bear it. —
Adrian Rogers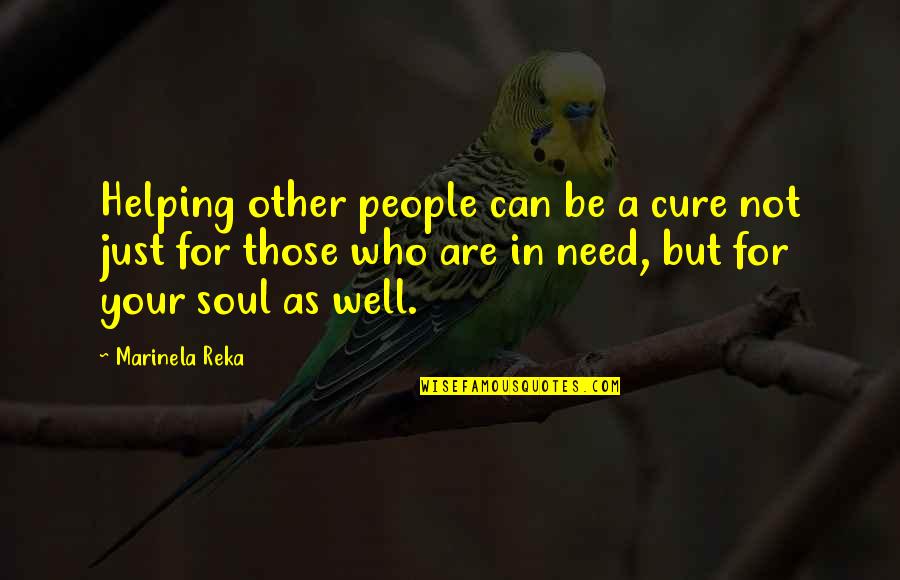 Helping other people can be a cure not just for those who are in need, but for your soul as well. —
Marinela Reka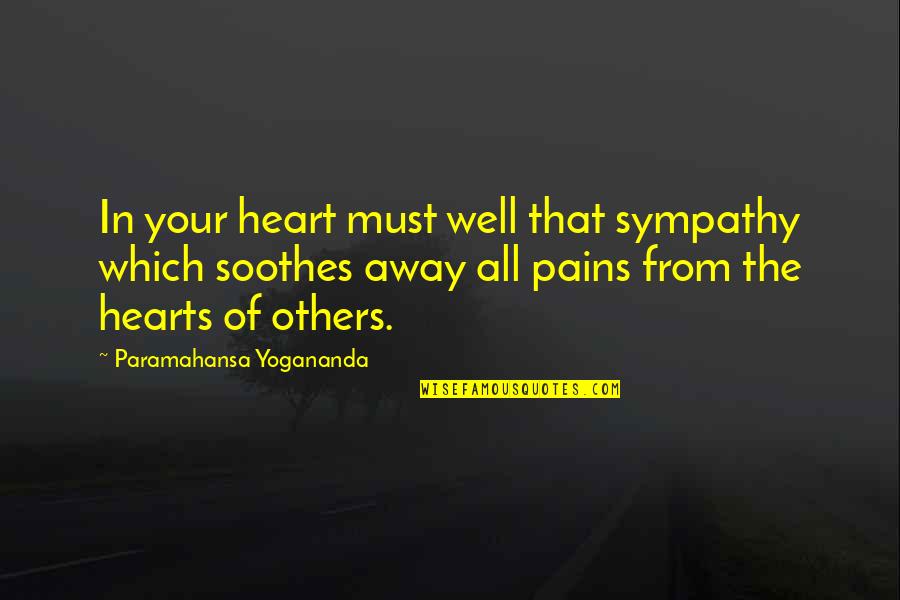 In your heart must well that sympathy which soothes away all pains from the hearts of others. —
Paramahansa Yogananda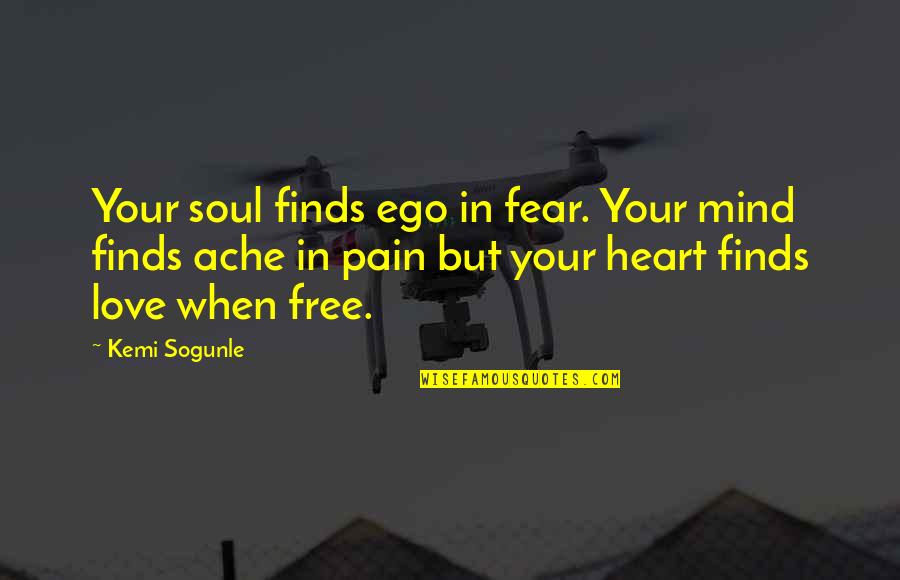 Your soul finds ego in fear. Your mind finds ache in pain but your heart finds love when free. —
Kemi Sogunle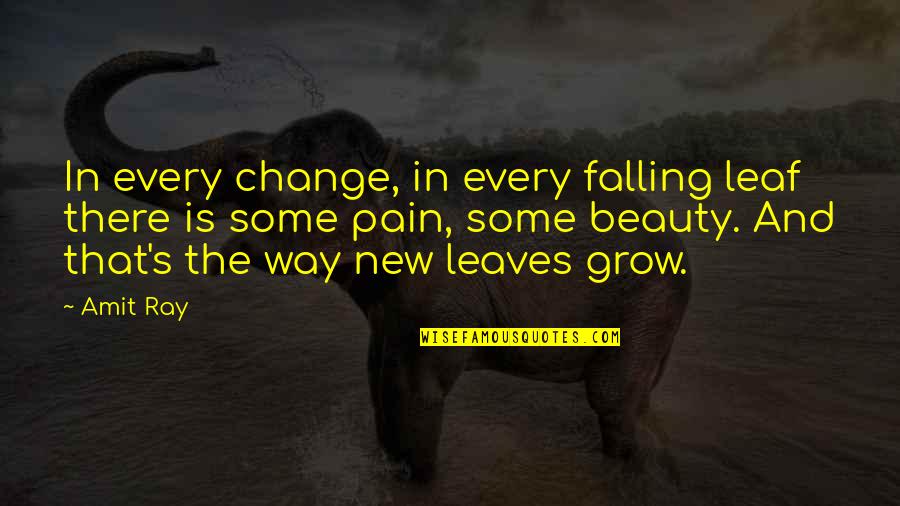 In every change, in every falling leaf there is some pain, some beauty. And that's the way new leaves grow. —
Amit Ray