Pain And Misery Quotes
Collection of top 43 famous quotes about Pain And Misery
Pain And Misery Quotes & Sayings
Happy to read and share the best inspirational Pain And Misery quotes, sayings and quotations on Wise Famous Quotes.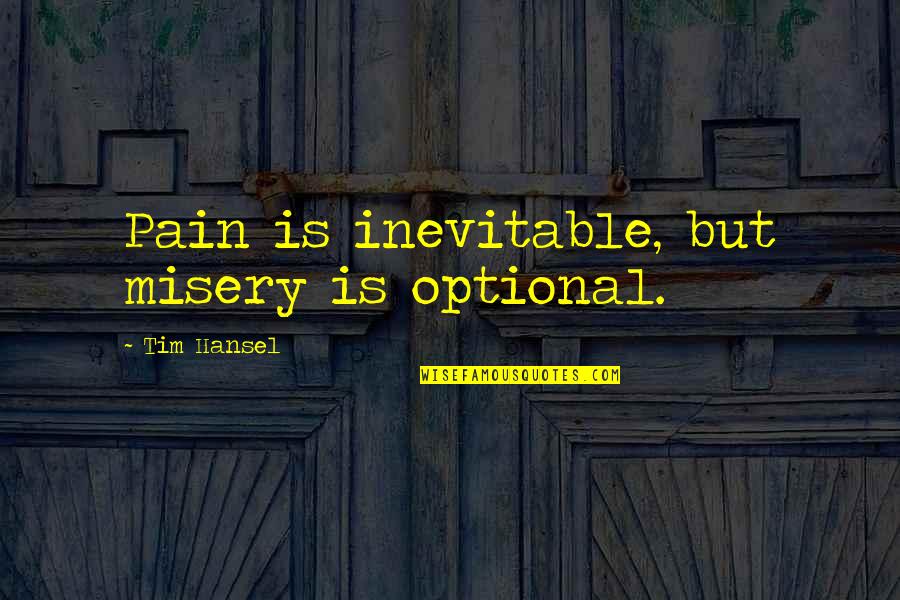 Pain is inevitable, but misery is optional.
—
Tim Hansel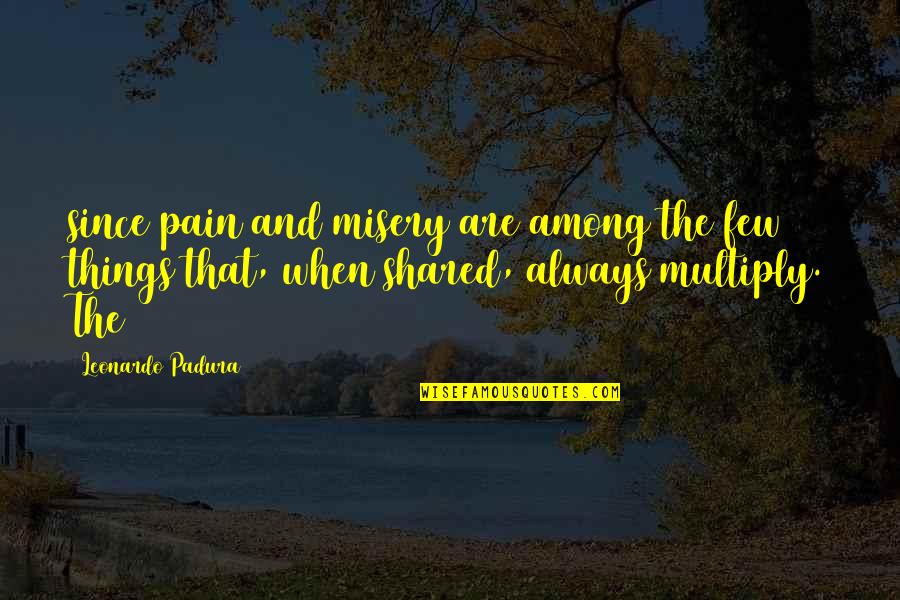 since pain and misery are among the few things that, when shared, always multiply. The
—
Leonardo Padura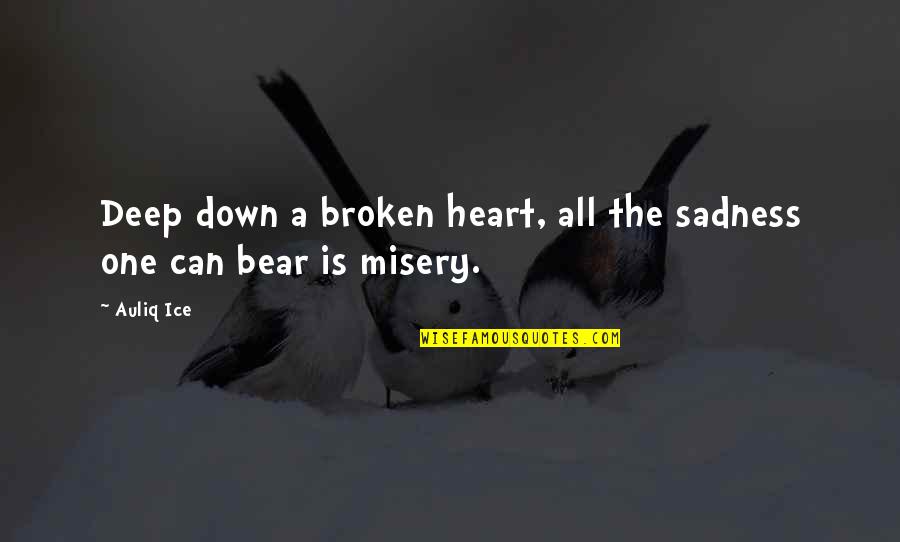 Deep down a broken heart, all the sadness one can bear is misery.
—
Auliq Ice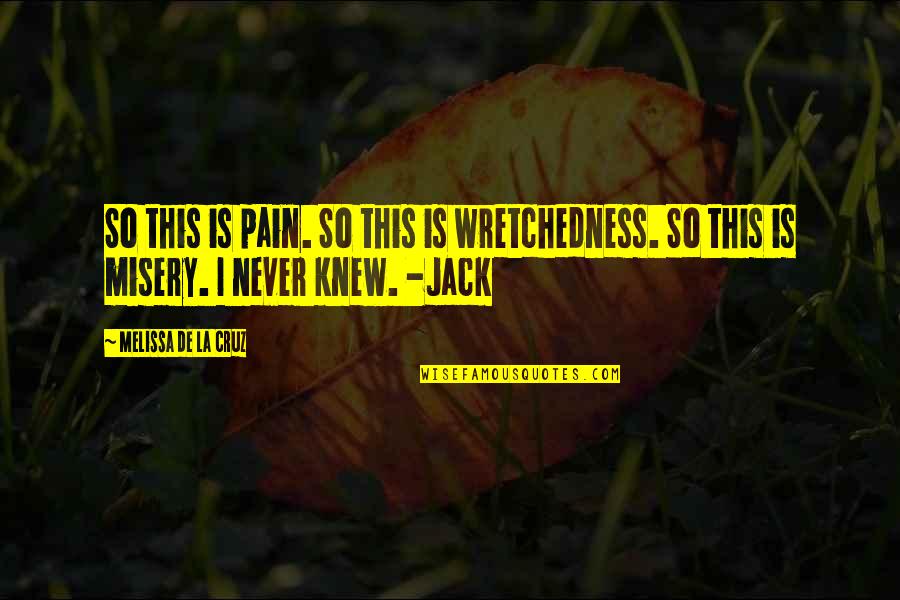 So this is pain. So this is wretchedness. So this is misery. I never knew. -Jack
—
Melissa De La Cruz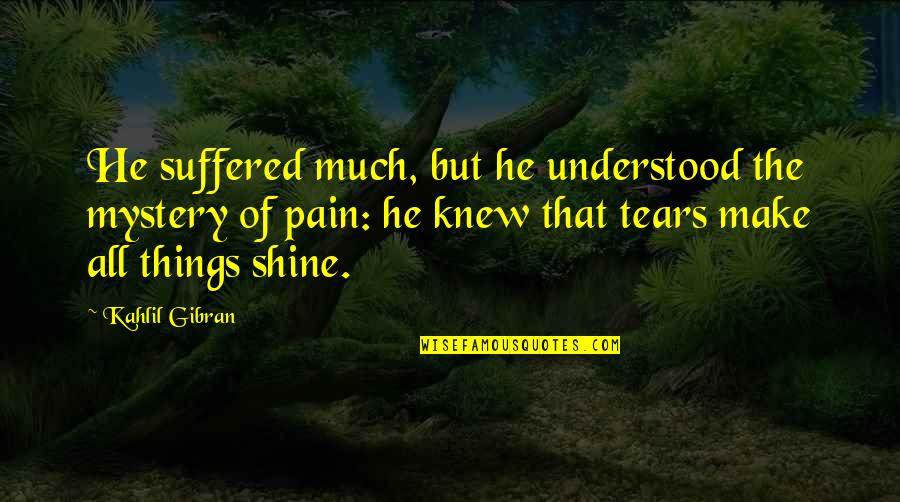 He suffered much, but he understood the mystery of pain: he knew that tears make all things shine.
—
Kahlil Gibran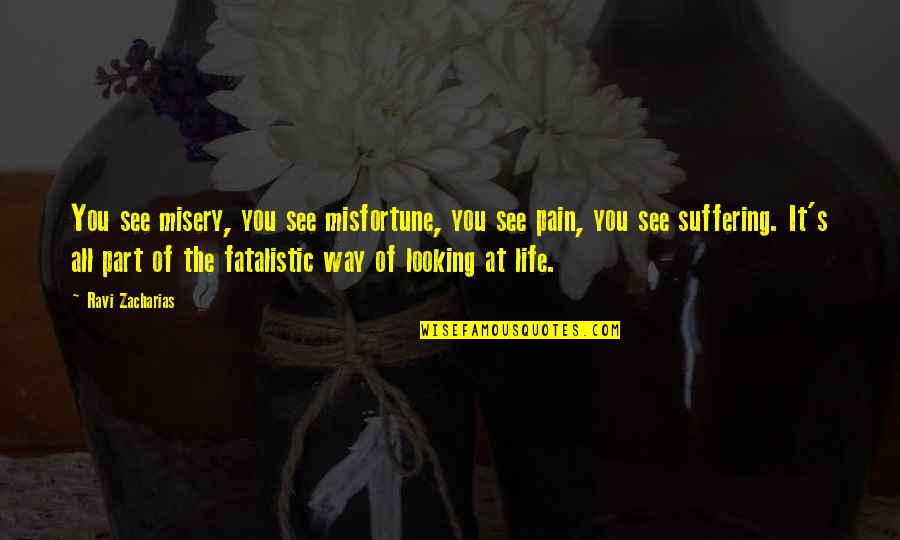 You see misery, you see misfortune, you see pain, you see suffering. It's all part of the fatalistic way of looking at life.
—
Ravi Zacharias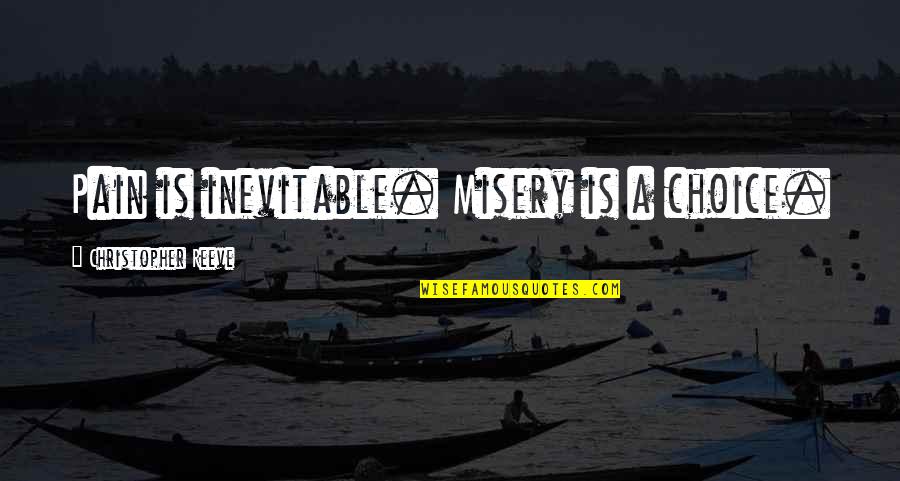 Pain is inevitable. Misery is a choice. —
Christopher Reeve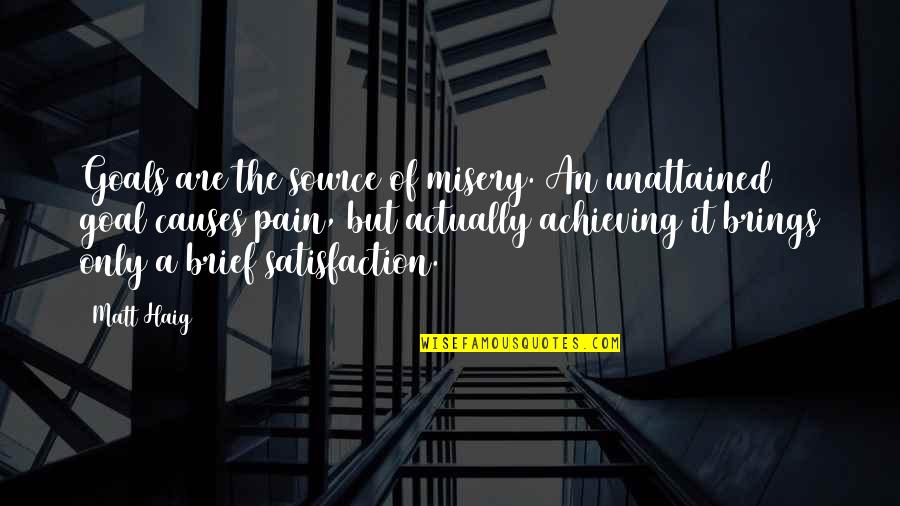 Goals are the source of misery. An unattained goal causes pain, but actually achieving it brings only a brief satisfaction. —
Matt Haig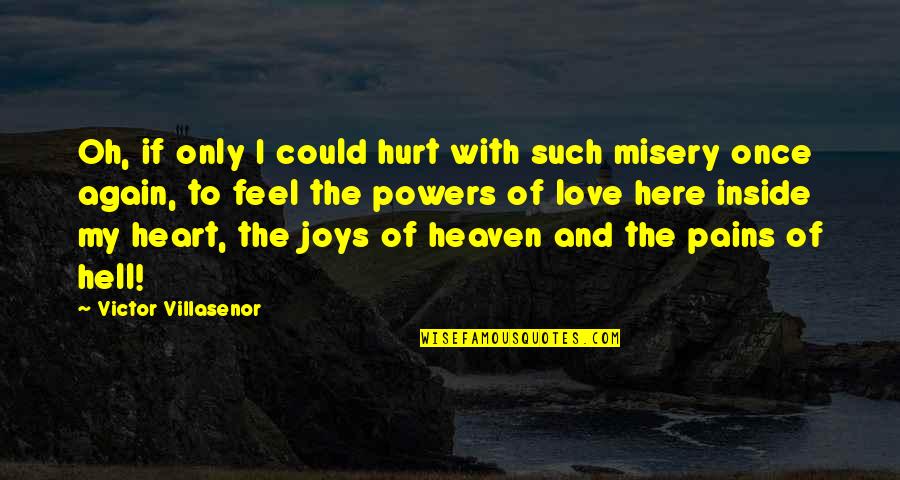 Oh, if only I could hurt with such misery once again, to feel the powers of love here inside my heart, the joys of heaven and the pains of hell! —
Victor Villasenor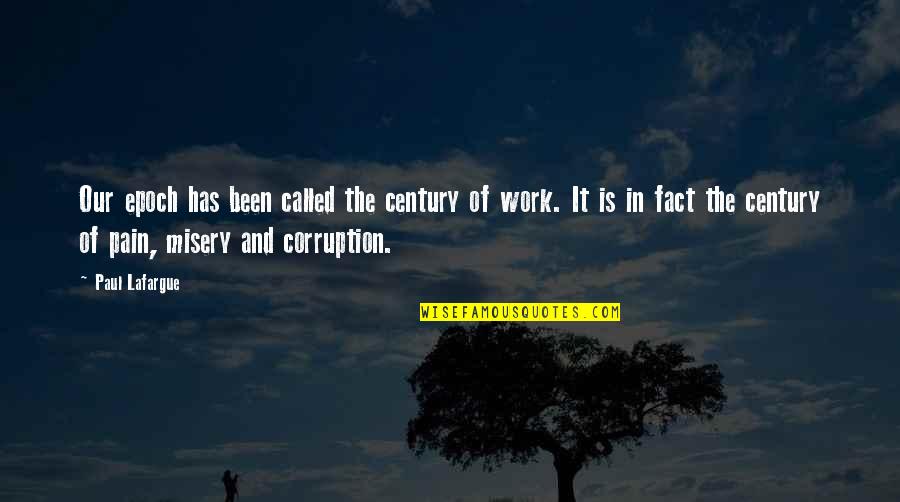 Our epoch has been called the century of work. It is in fact the century of pain, misery and corruption. —
Paul Lafargue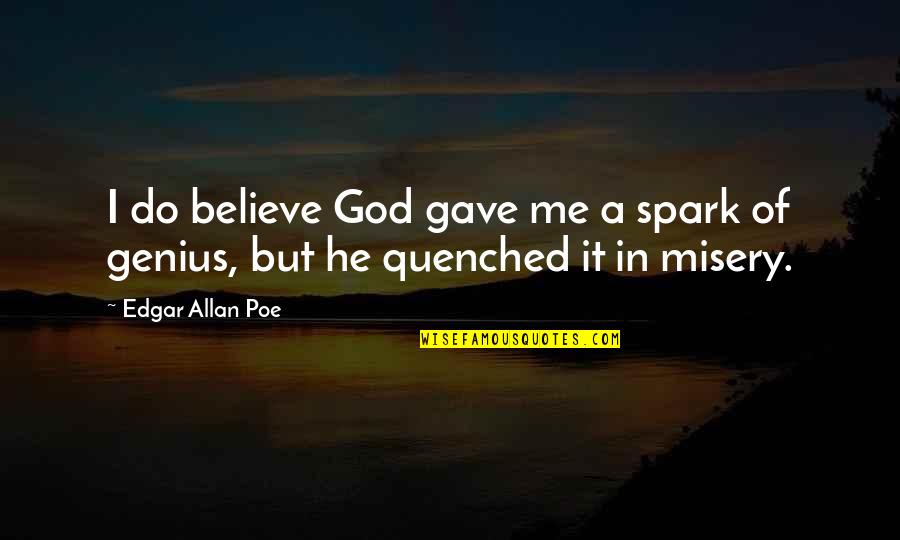 I do believe God gave me a spark of genius, but he quenched it in misery. —
Edgar Allan Poe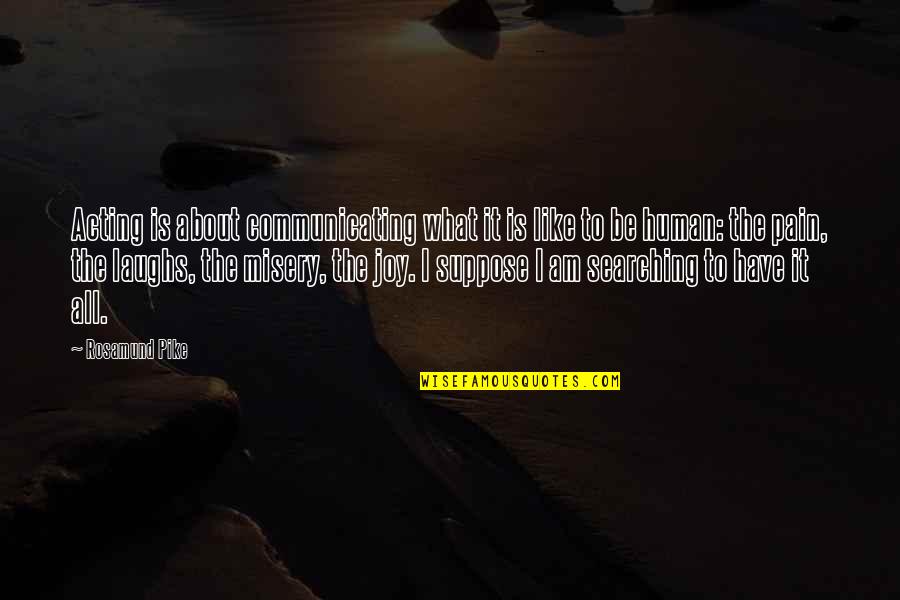 Acting is about communicating what it is like to be human: the pain, the laughs, the misery, the joy. I suppose I am searching to have it all. —
Rosamund Pike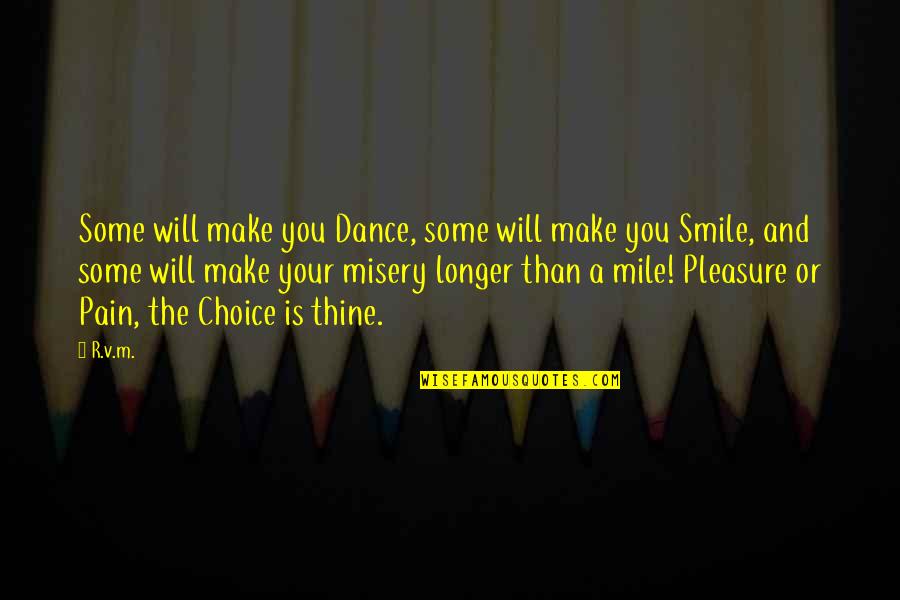 Some will make you Dance, some will make you Smile, and some will make your misery longer than a mile! Pleasure or Pain, the Choice is thine. —
R.v.m.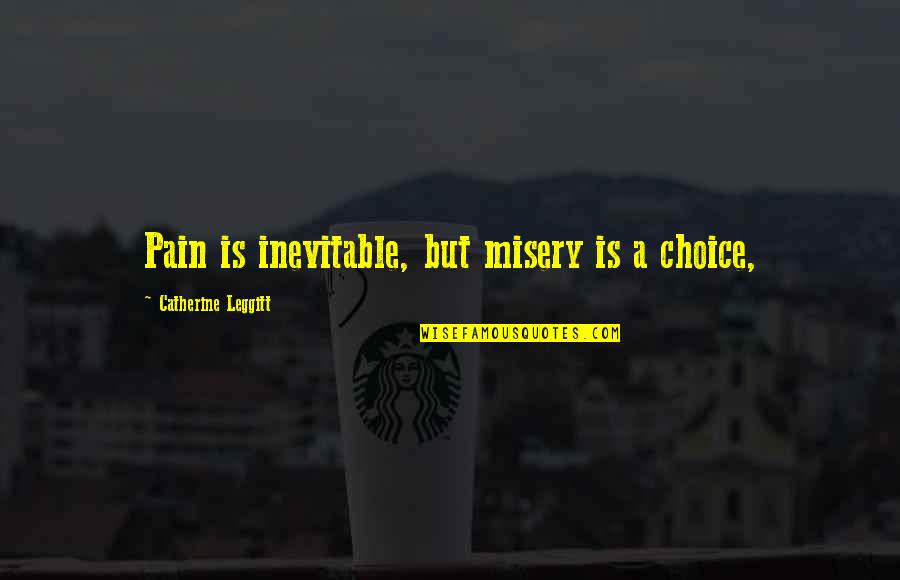 Pain is inevitable, but misery is a choice, —
Catherine Leggitt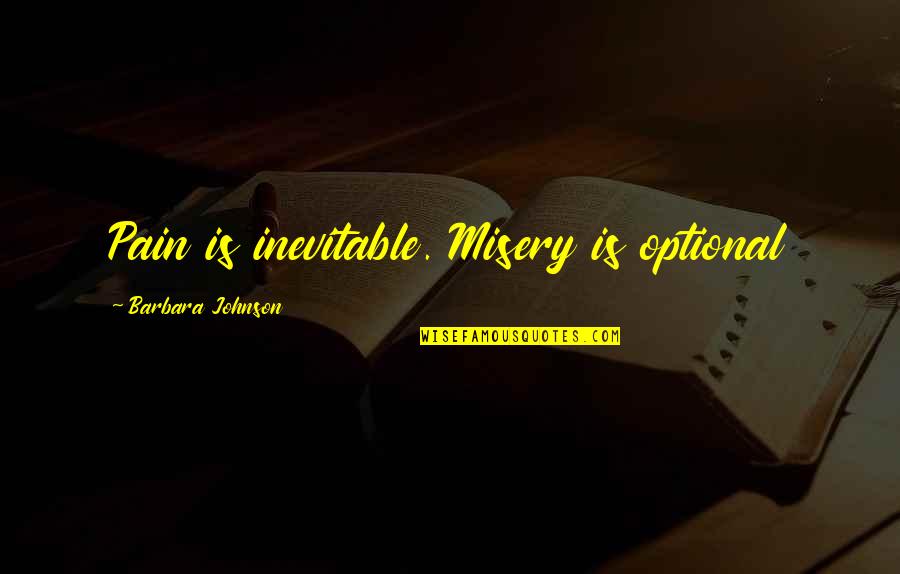 Pain is inevitable. Misery is optional —
Barbara Johnson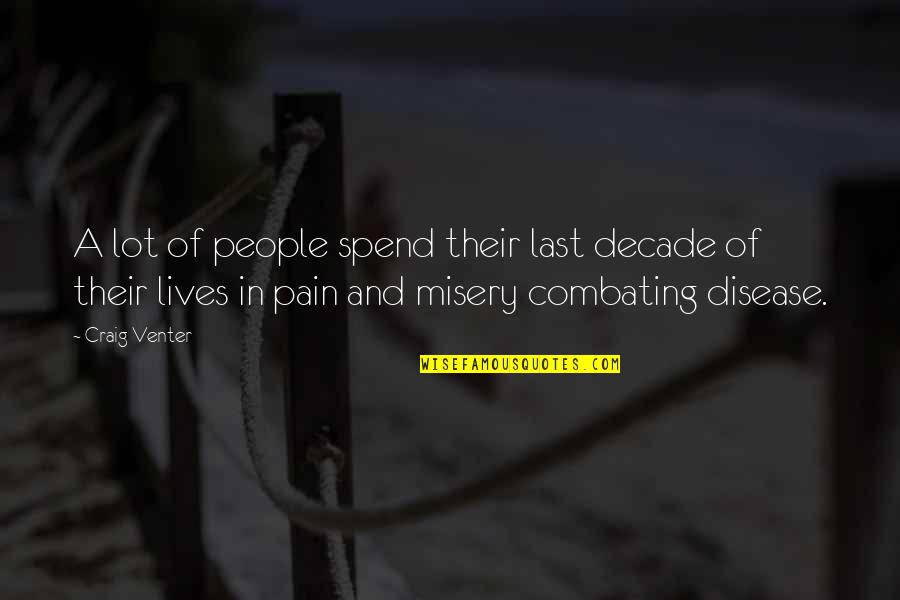 A lot of people spend their last decade of their lives in
pain and misery
combating disease. —
Craig Venter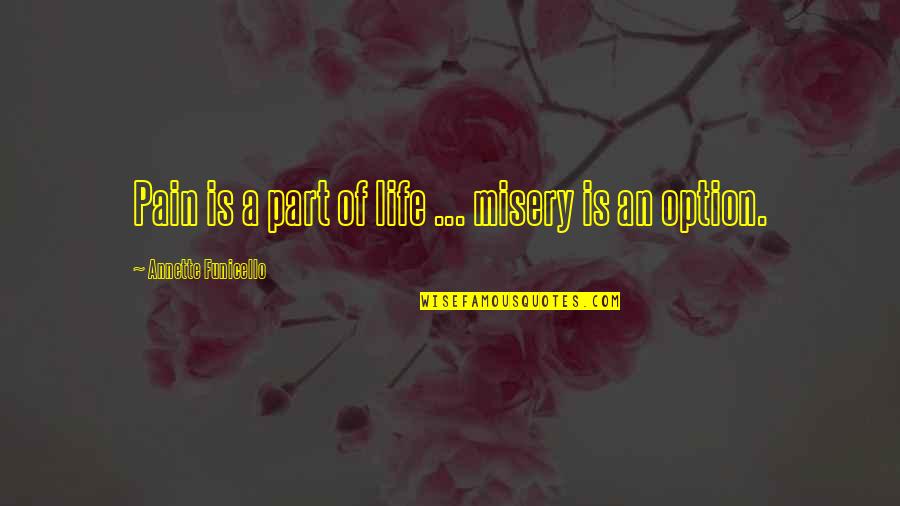 Pain is a part of life ... misery is an option. —
Annette Funicello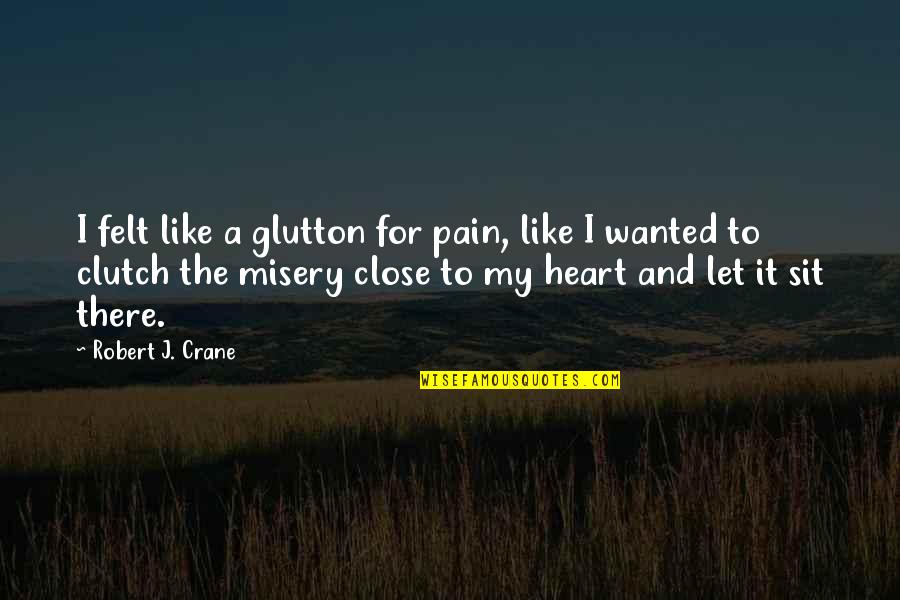 I felt like a glutton for pain, like I wanted to clutch the misery close to my heart and let it sit there. —
Robert J. Crane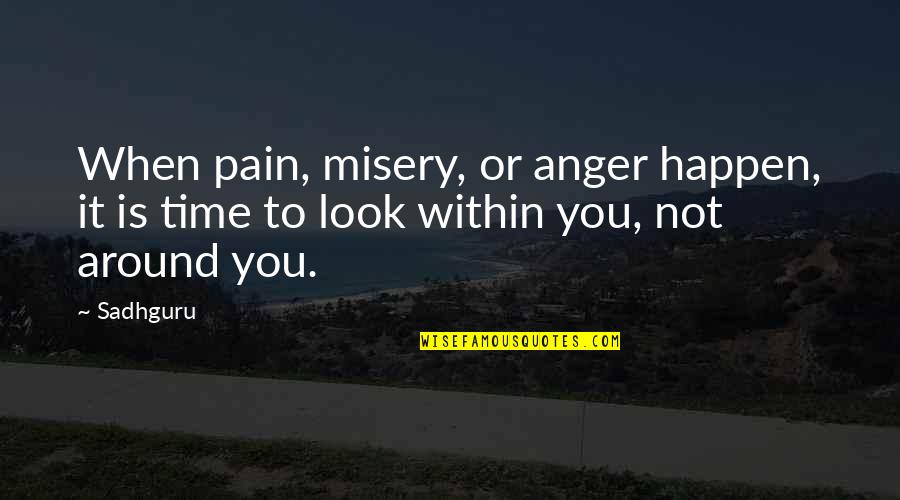 When pain, misery, or anger happen, it is time to look within you, not around you. —
Sadhguru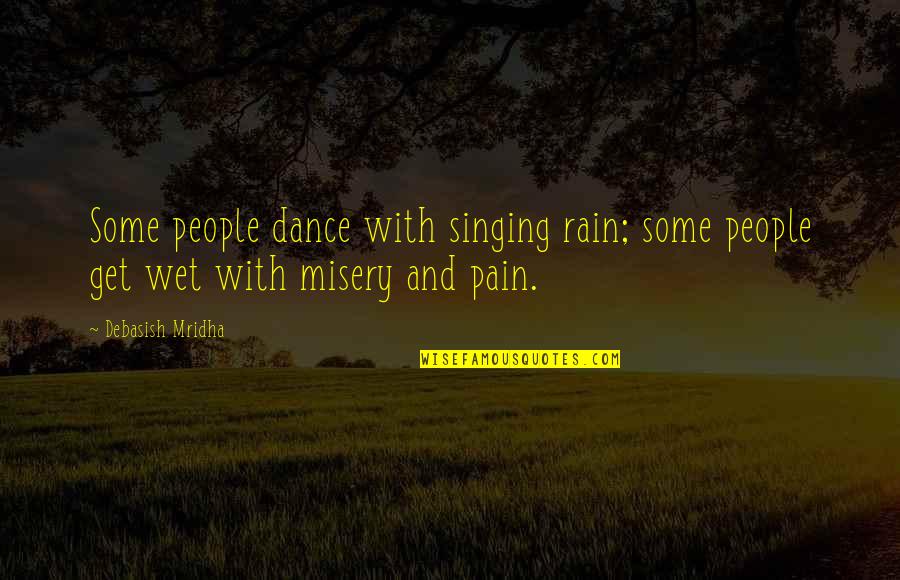 Some people dance with singing rain; some people get wet with misery and pain. —
Debasish Mridha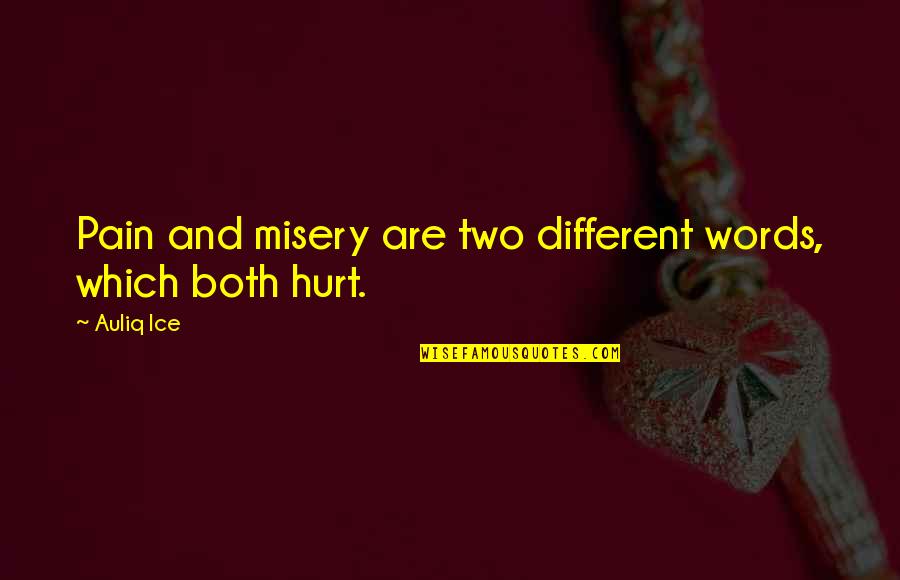 Pain and misery
are two different words, which both hurt. —
Auliq Ice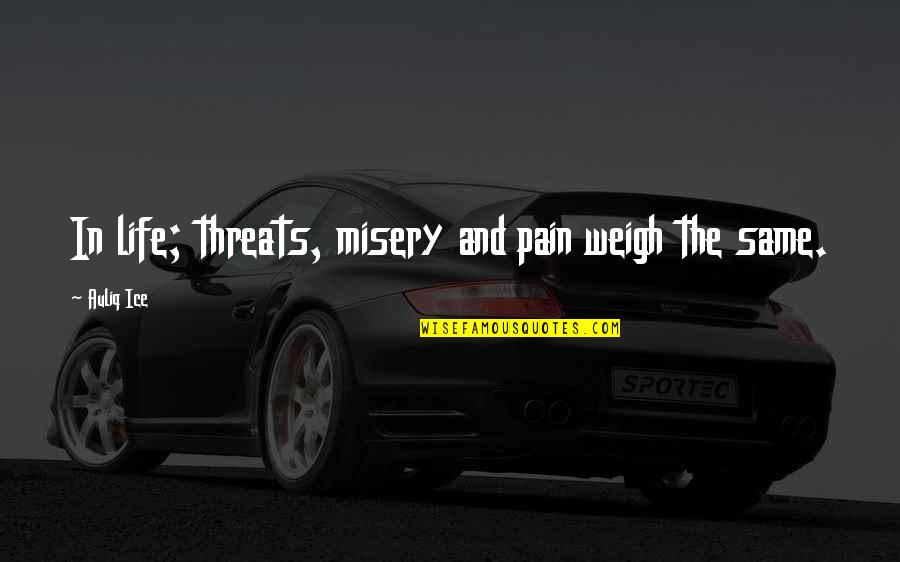 In life; threats, misery and pain weigh the same. —
Auliq Ice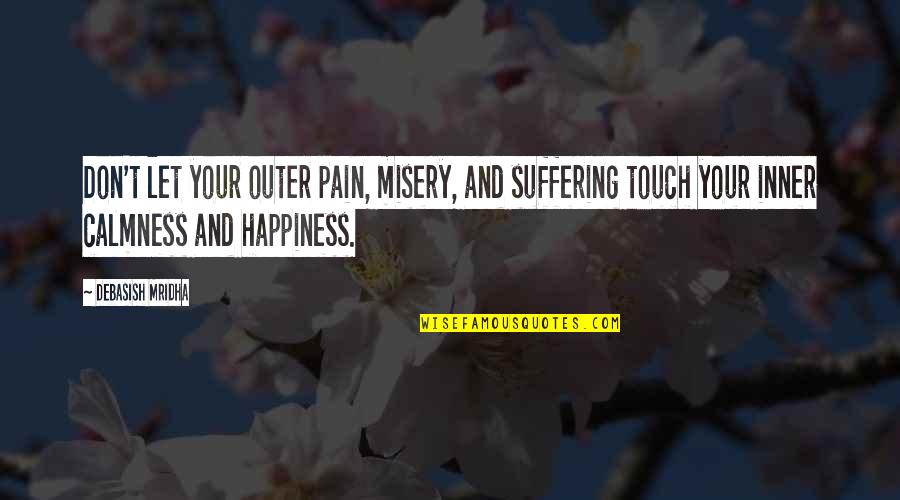 Don't let your outer pain, misery, and suffering touch your inner calmness and happiness. —
Debasish Mridha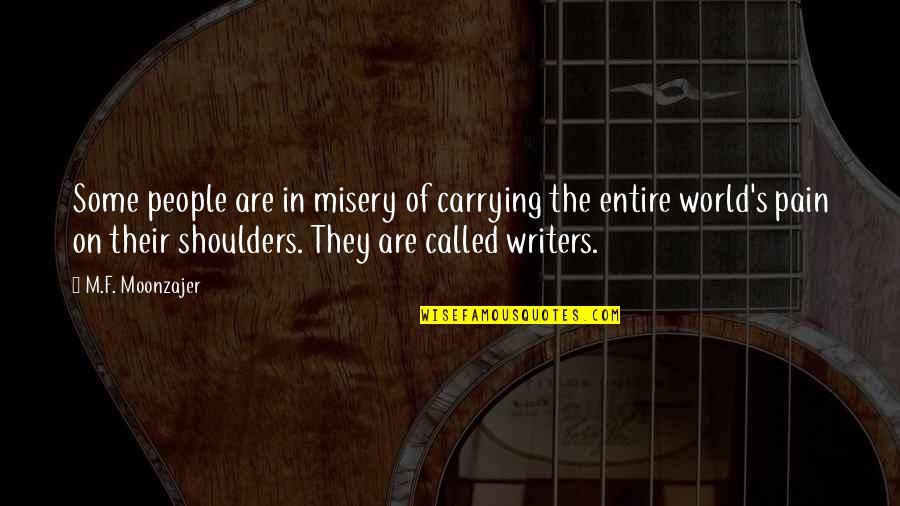 Some people are in misery of carrying the entire world's pain on their shoulders. They are called writers. —
M.F. Moonzajer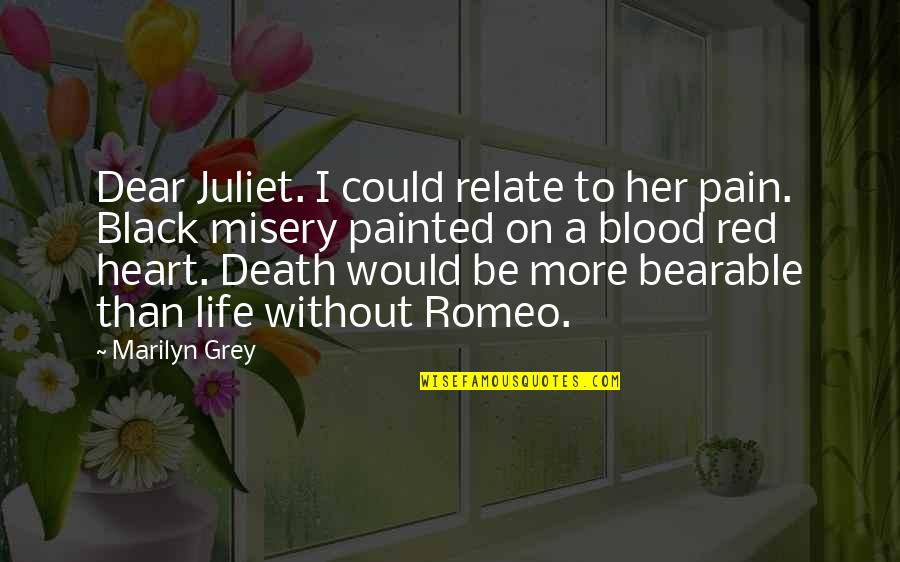 Dear Juliet. I could relate to her pain. Black misery painted on a blood red heart. Death would be more bearable than life without Romeo. —
Marilyn Grey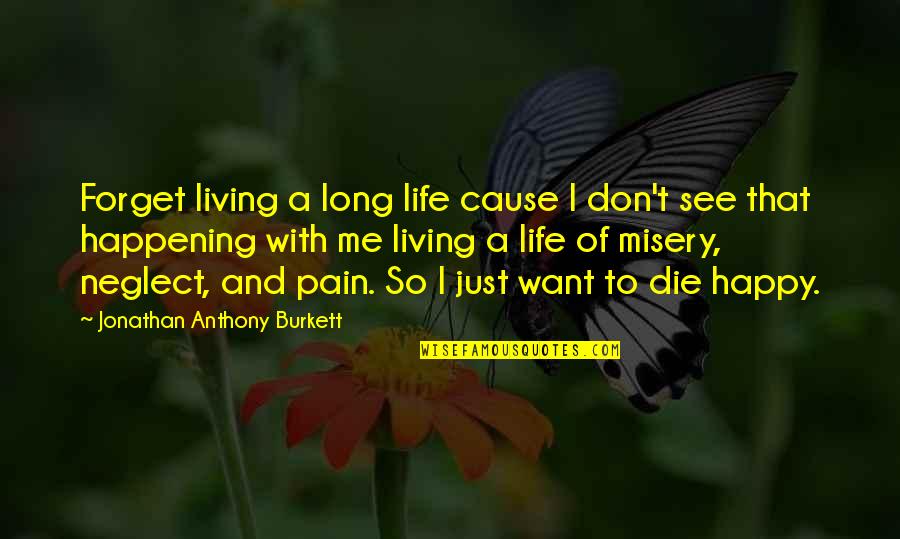 Forget living a long life cause I don't see that happening with me living a life of misery, neglect, and pain. So I just want to die happy. —
Jonathan Anthony Burkett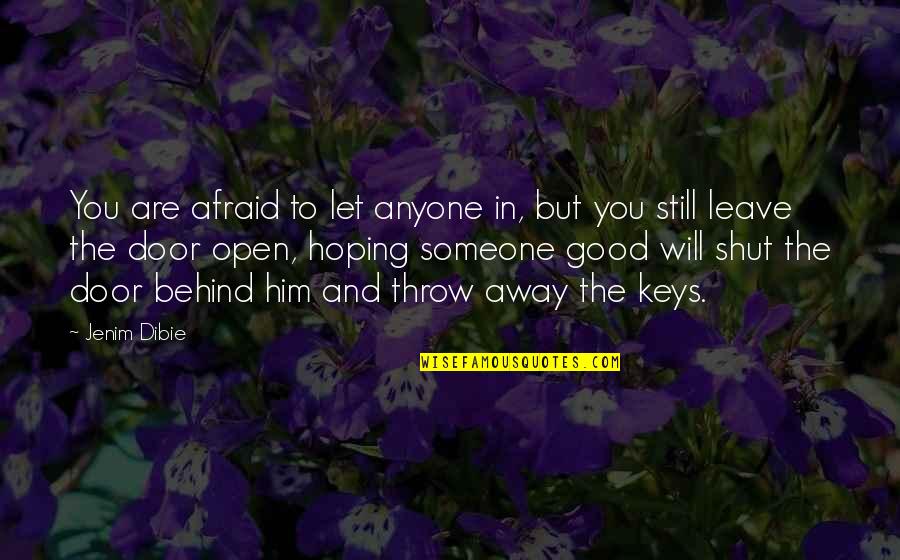 You are afraid to let anyone in, but you still leave the door open, hoping someone good will shut the door behind him and throw away the keys. —
Jenim Dibie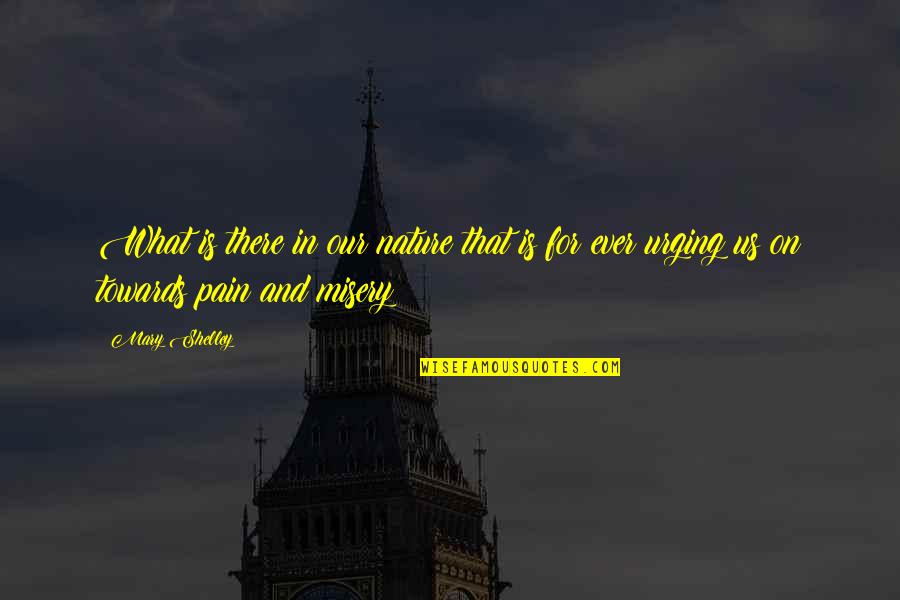 What is there in our nature that is for ever urging us on towards
pain and misery
? —
Mary Shelley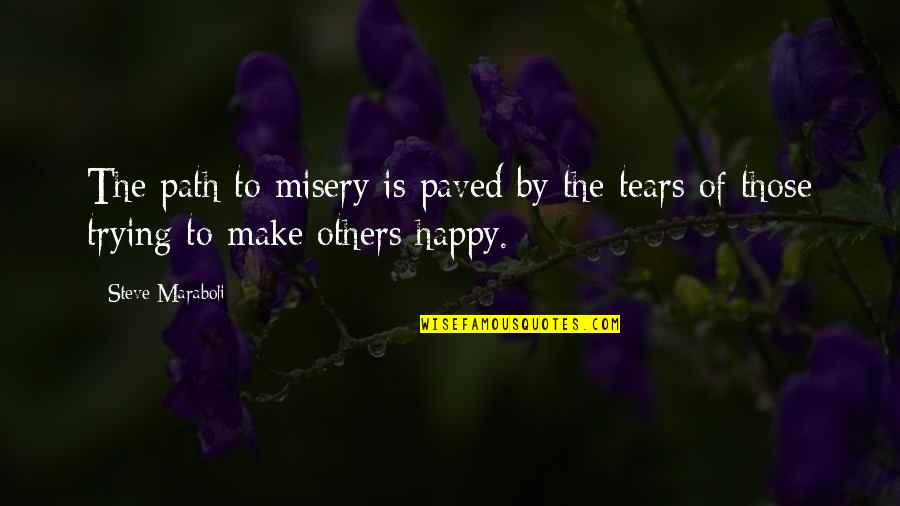 The path to misery is paved by the tears of those trying to make others happy. —
Steve Maraboli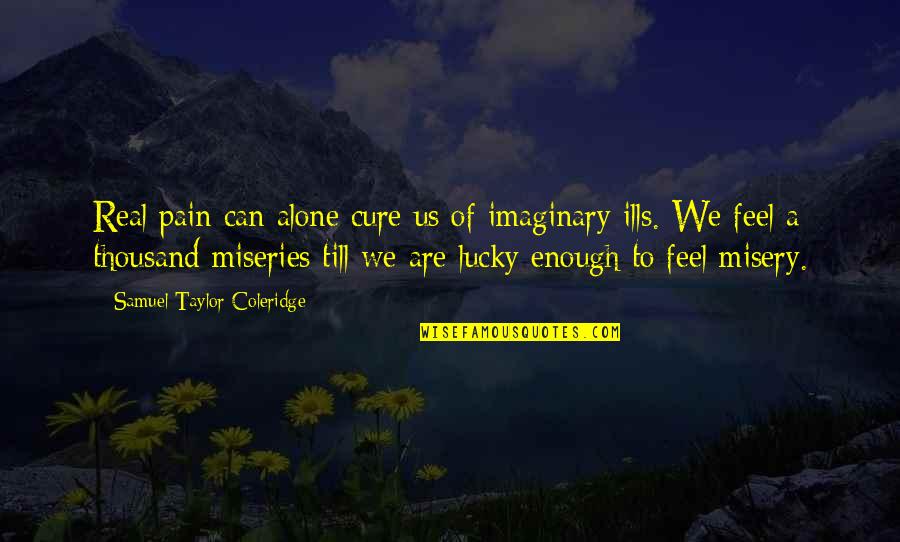 Real pain can alone cure us of imaginary ills. We feel a thousand miseries till we are lucky enough to feel misery. —
Samuel Taylor Coleridge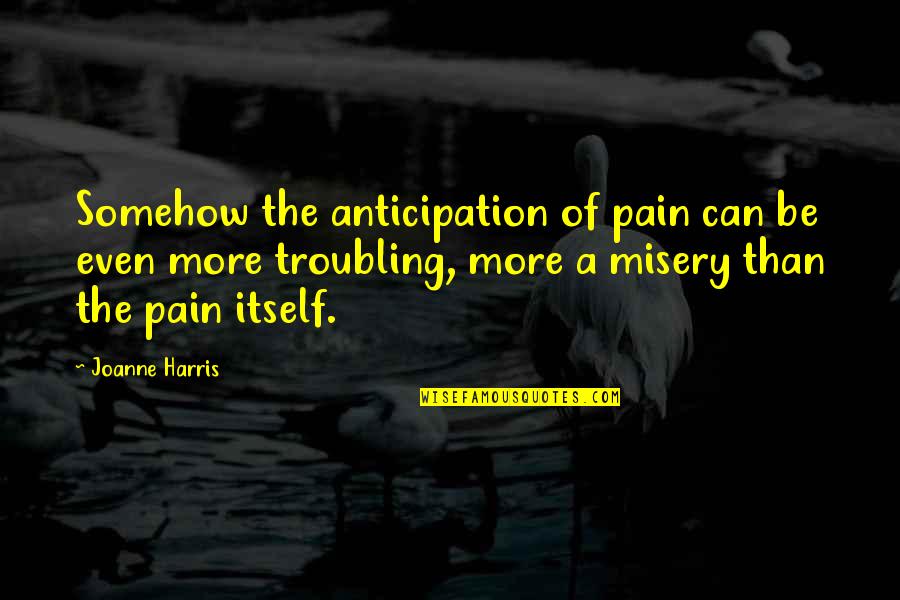 Somehow the anticipation of pain can be even more troubling, more a misery than the pain itself. —
Joanne Harris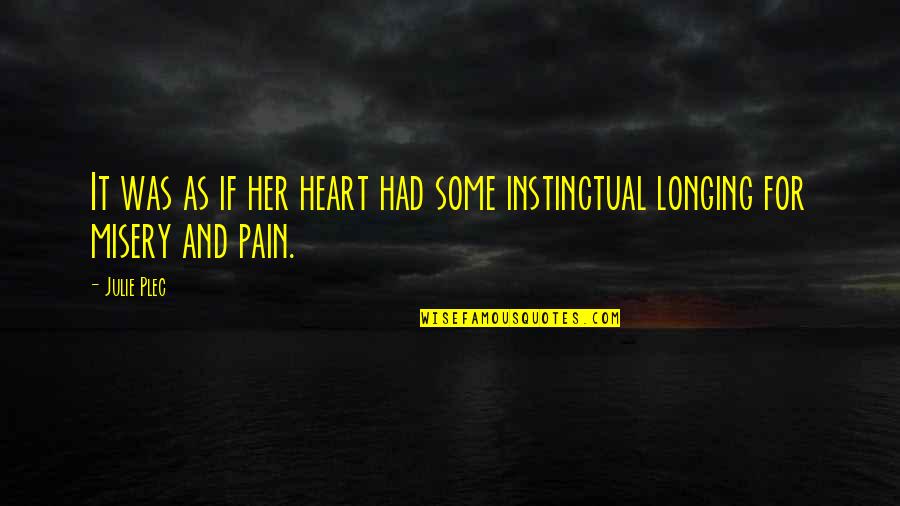 It was as if her heart had some instinctual longing for misery and pain. —
Julie Plec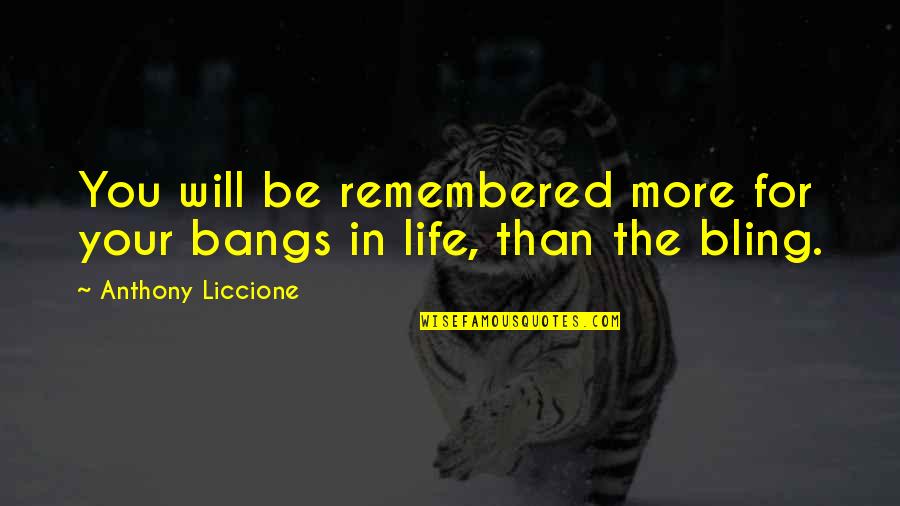 You will be remembered more for your bangs in life, than the bling. —
Anthony Liccione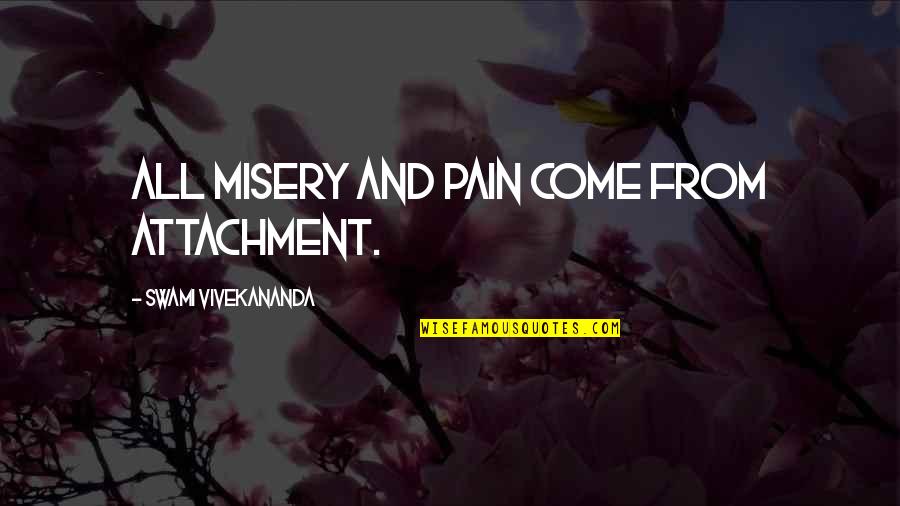 All misery and pain come from attachment. —
Swami Vivekananda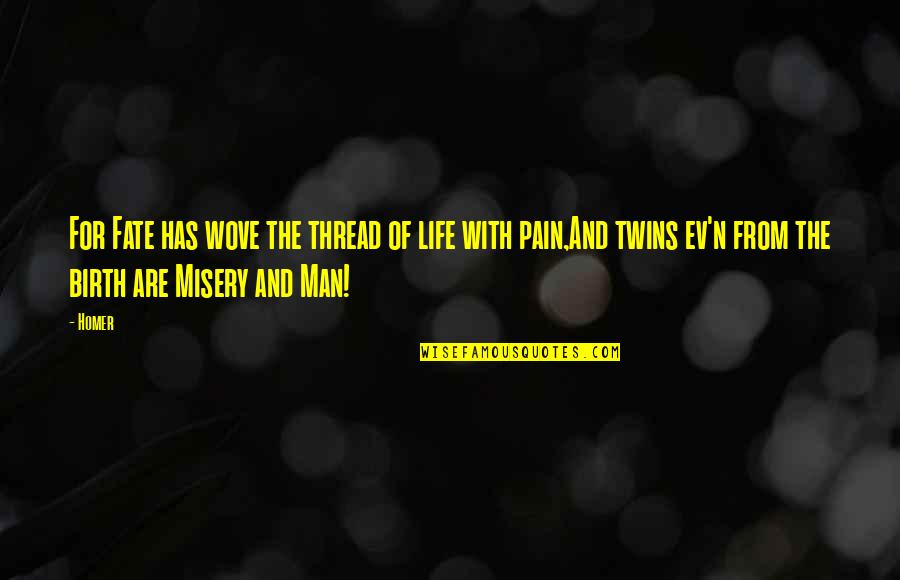 For Fate has wove the thread of life with pain,
And twins ev'n from the birth are Misery and Man! —
Homer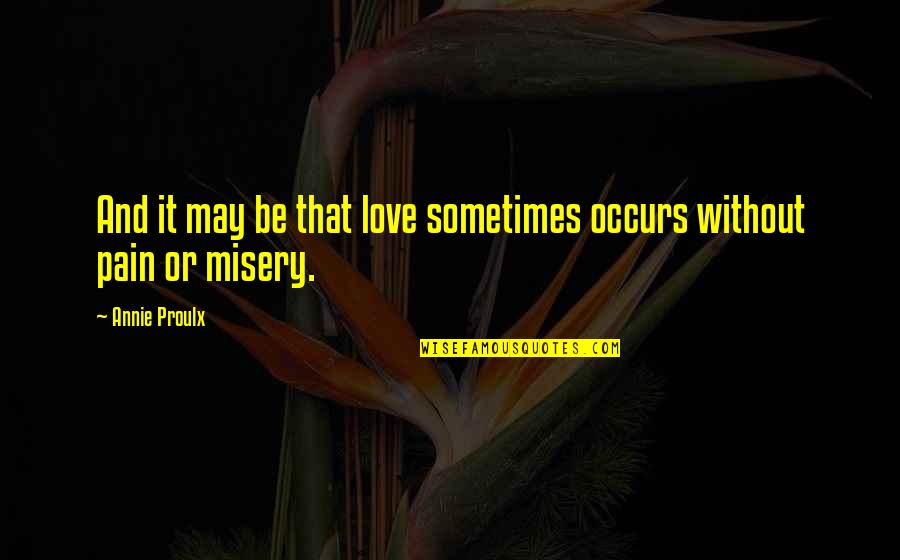 And it may be that love sometimes occurs without pain or misery. —
Annie Proulx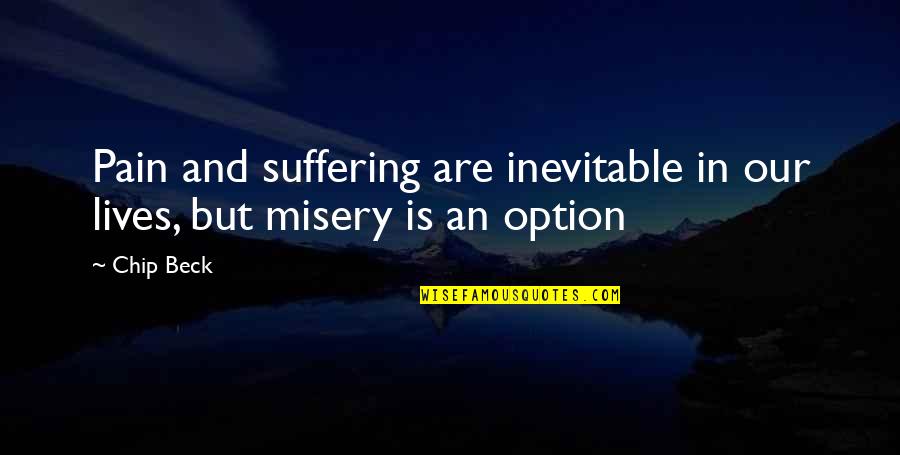 Pain and suffering are inevitable in our lives, but misery is an option —
Chip Beck