My life is an adventure." she said, growing confident as she opened her eyes again. "I will not be shackled to this satellite anymore.
—
Marissa Meyer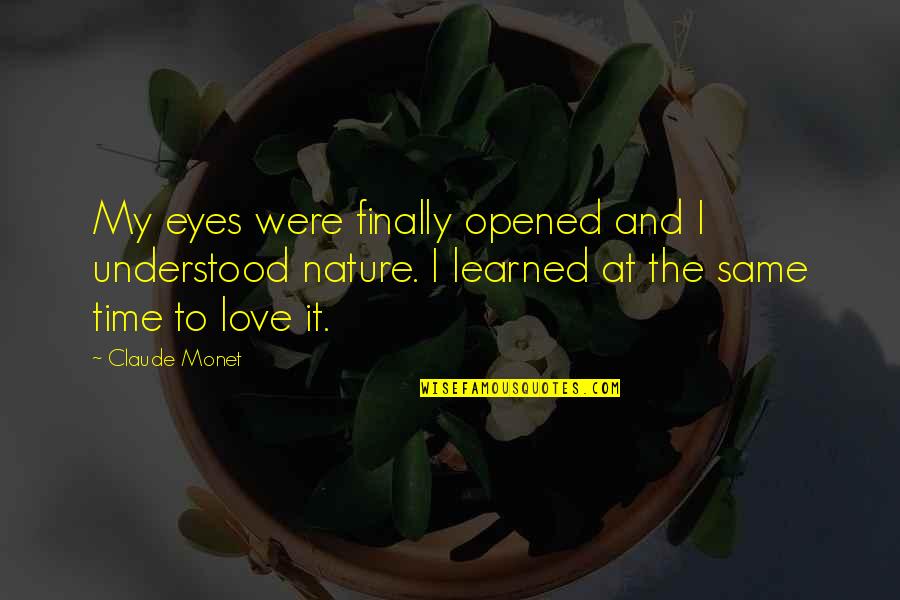 My eyes were finally opened and I understood nature. I learned at the same time to love it.
—
Claude Monet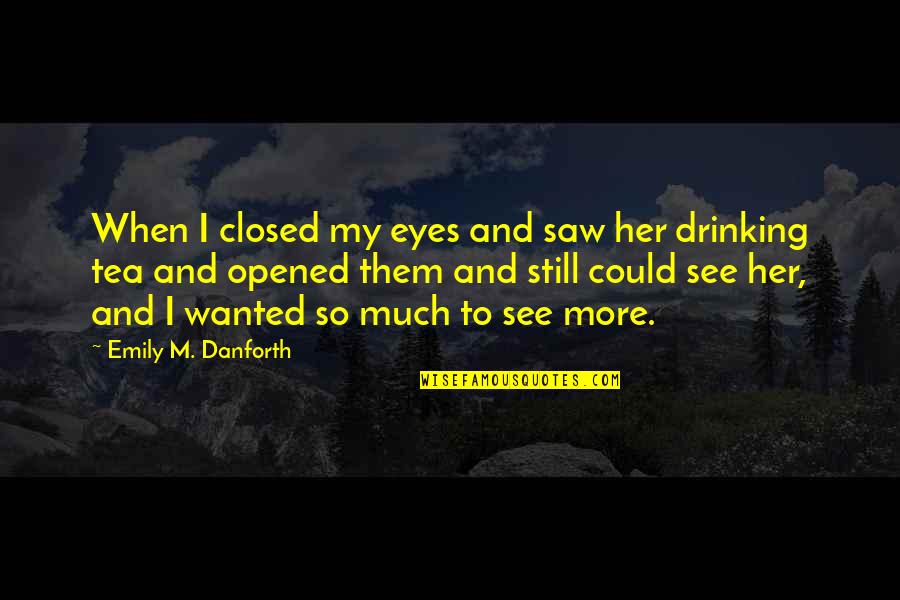 When I closed my eyes and saw her drinking tea and opened them and still could see her, and I wanted so much to see more.
—
Emily M. Danforth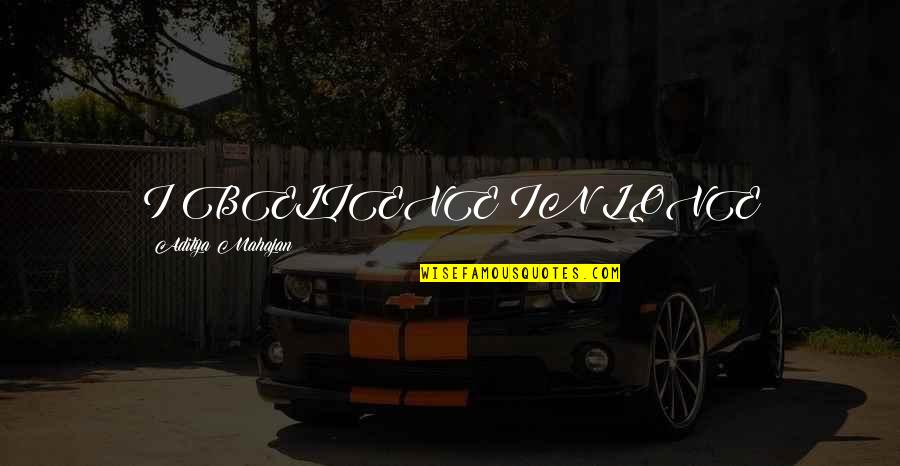 I BELIEVE IN LOVE <3 AT FIRST SIGHT BECAUSE I M LOVING MY MOM SINCE I OPENED MY EYES
—
Aditya Mahajan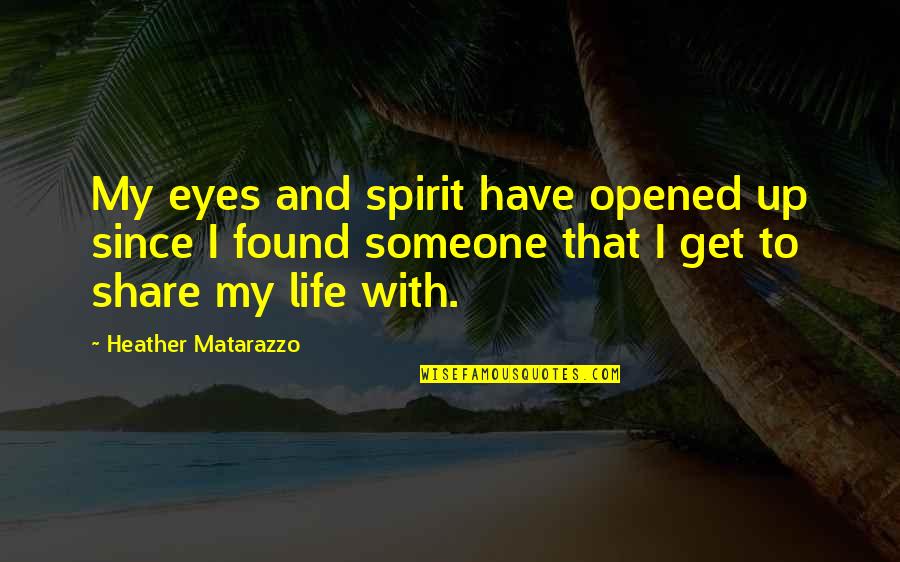 My eyes and spirit have opened up since I found someone that I get to share my life with.
—
Heather Matarazzo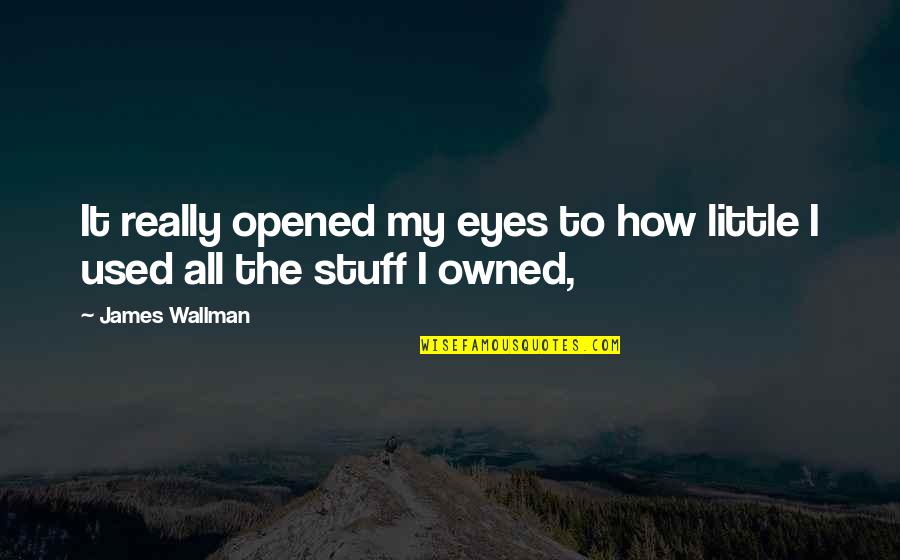 It really
opened my eyes
to how little I used all the stuff I owned, —
James Wallman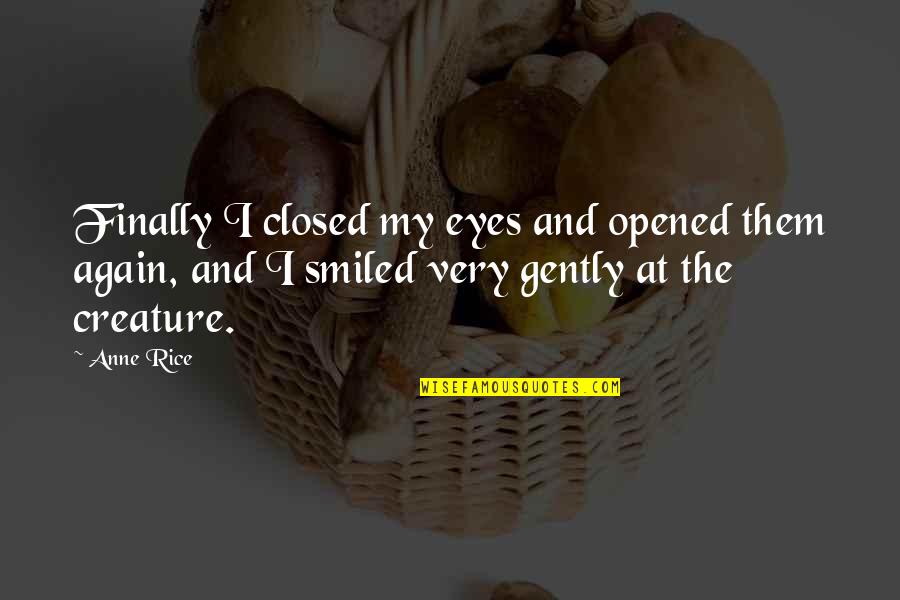 Finally I closed my eyes and opened them again, and I smiled very gently at the creature. —
Anne Rice
Slowly, I
opened my eyes
and turned toward the other side of my bed. Damn. For being —
Magan Vernon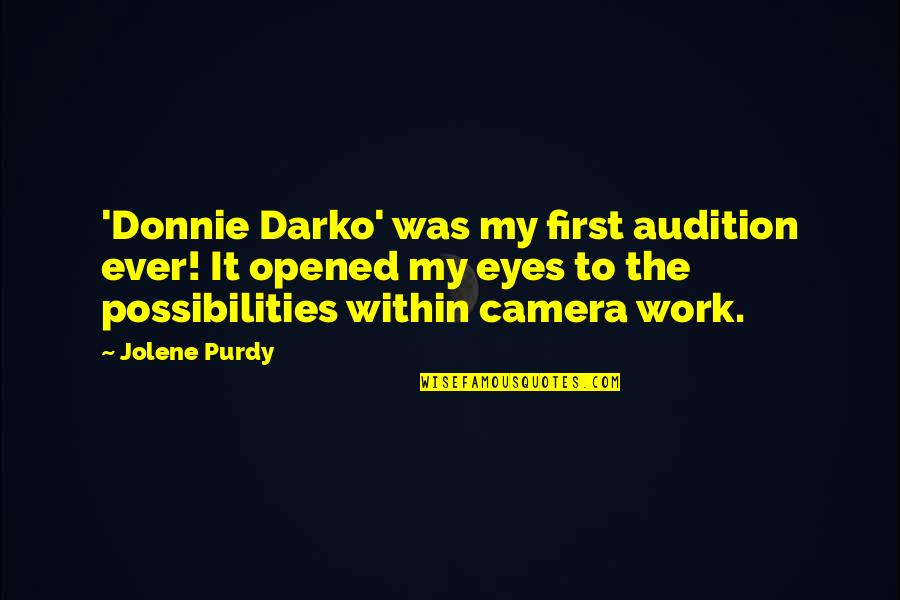 'Donnie Darko' was my first audition ever! It
opened my eyes
to the possibilities within camera work. —
Jolene Purdy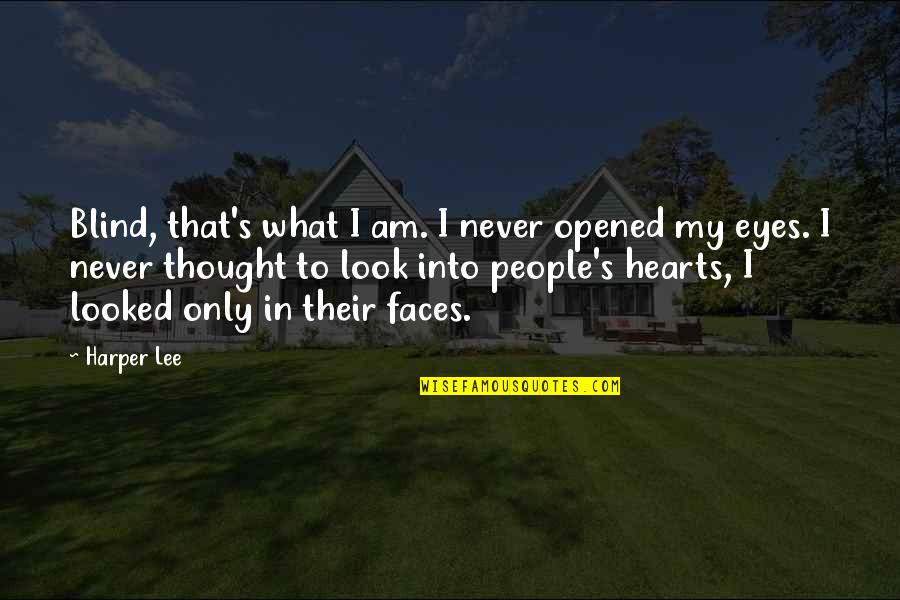 Blind, that's what I am. I never
opened my eyes
. I never thought to look into people's hearts, I looked only in their faces. —
Harper Lee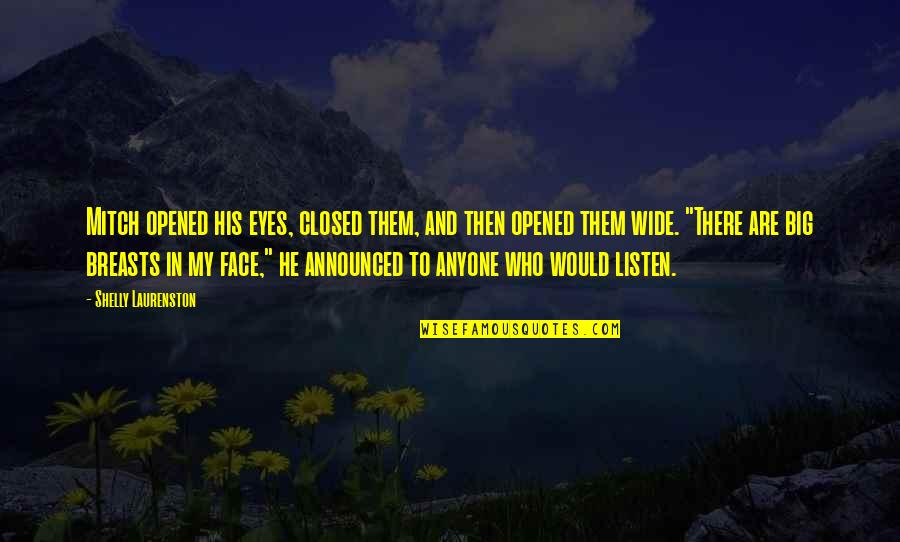 Mitch opened his eyes, closed them, and then opened them wide. "There are big breasts in my face," he announced to anyone who would listen. —
Shelly Laurenston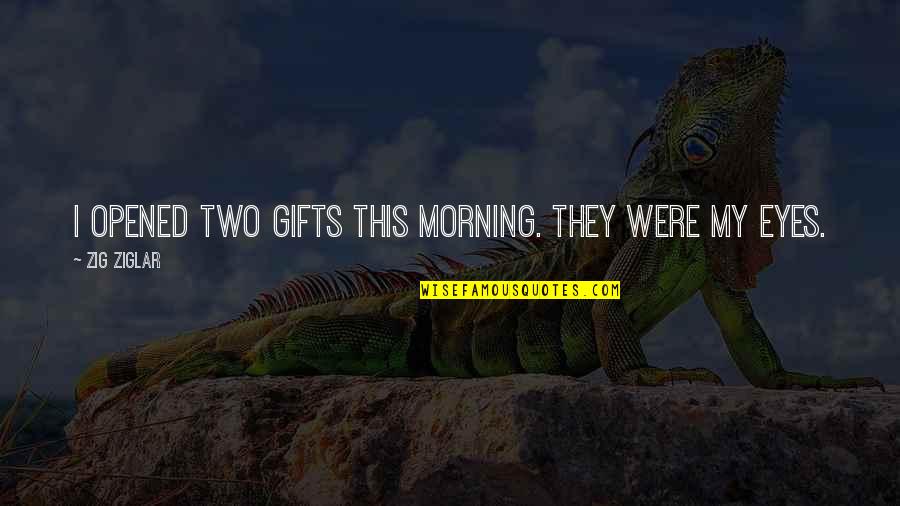 I opened two gifts this morning. They were my eyes. —
Zig Ziglar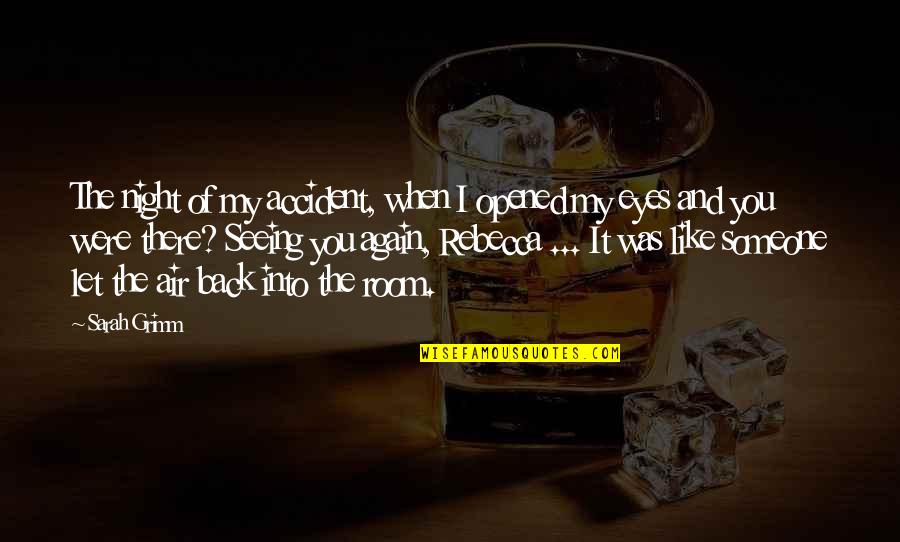 The night of my accident, when I
opened my eyes
and you were there? Seeing you again, Rebecca ... It was like someone let the air back into the room. —
Sarah Grimm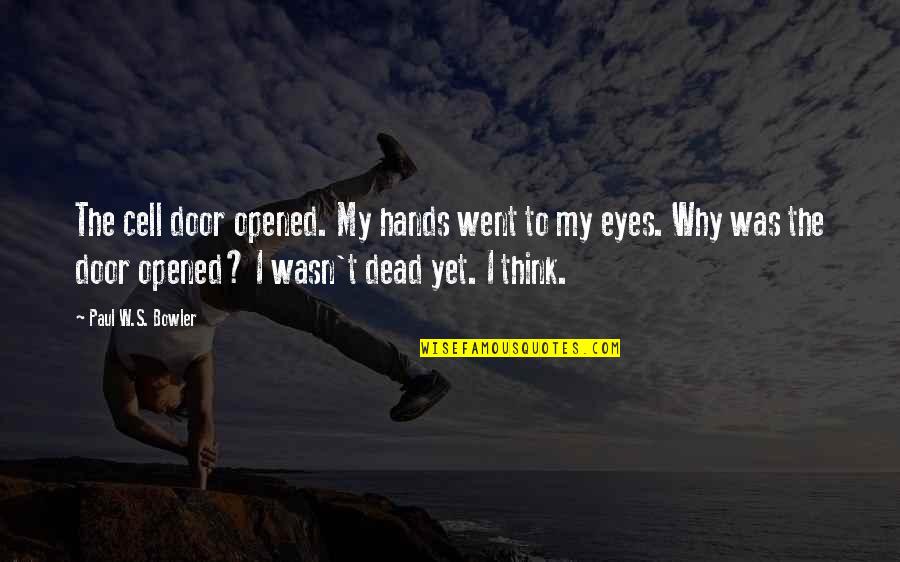 The cell door opened. My hands went to my eyes. Why was the door opened? I wasn't dead yet. I think. —
Paul W.S. Bowler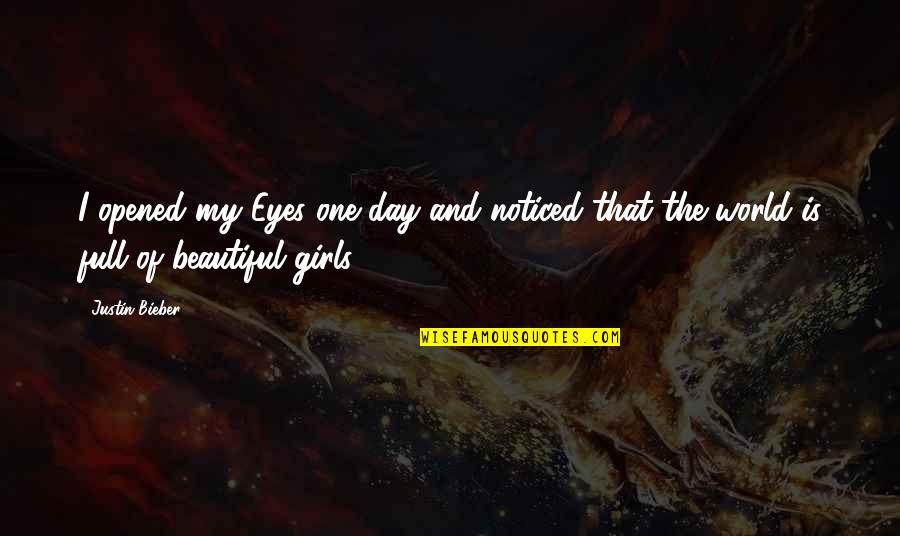 I opened my Eyes one day and noticed that the world is full of beautiful girls. —
Justin Bieber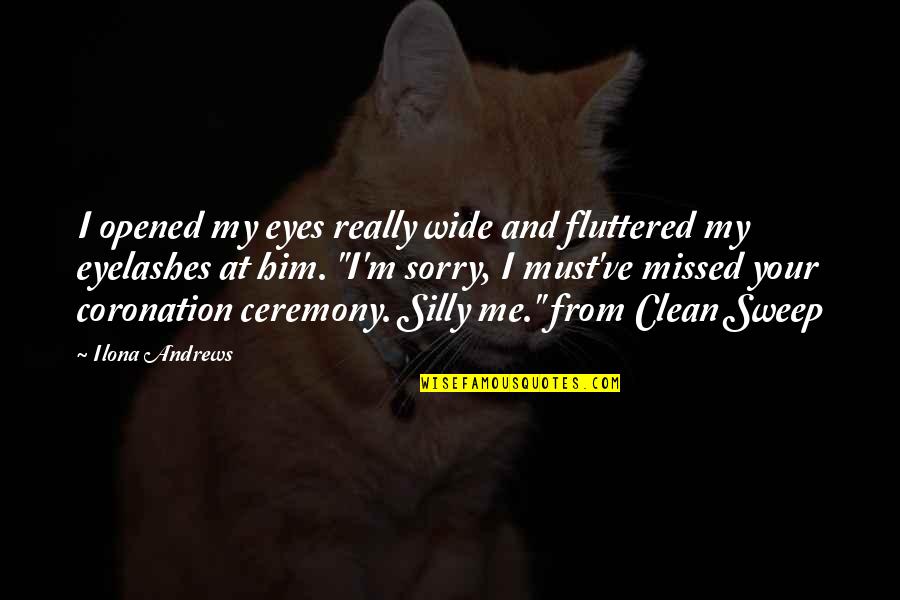 I
opened my eyes
really wide and fluttered my eyelashes at him. "I'm sorry, I must've missed your coronation ceremony. Silly me." from Clean Sweep —
Ilona Andrews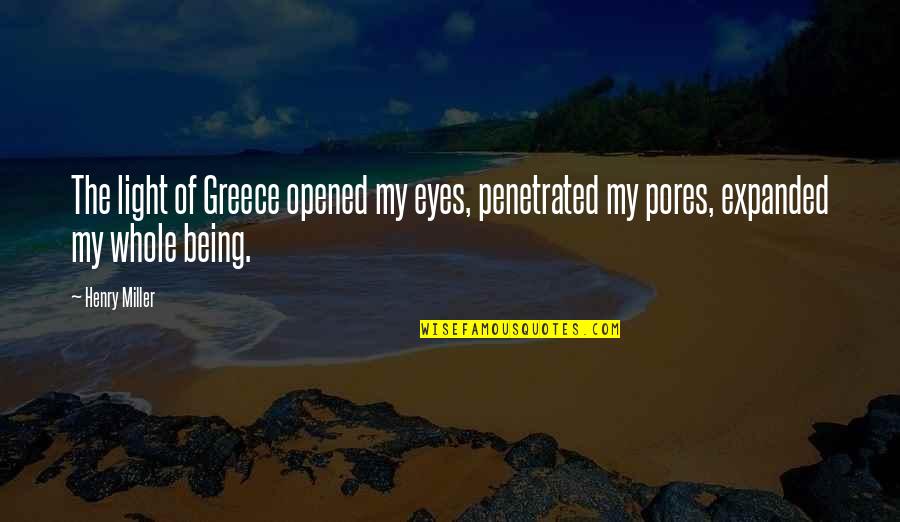 The light of Greece
opened my eyes
, penetrated my pores, expanded my whole being. —
Henry Miller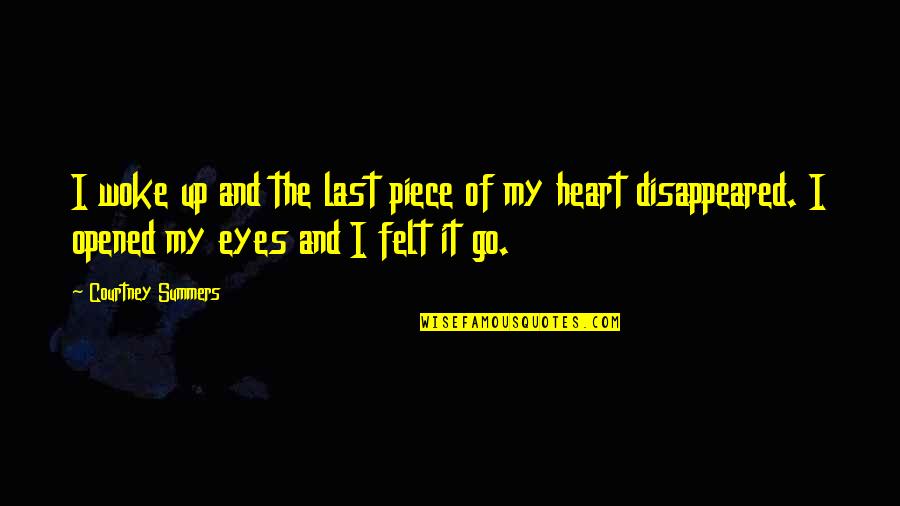 I woke up and the last piece of my heart disappeared. I
opened my eyes
and I felt it go. —
Courtney Summers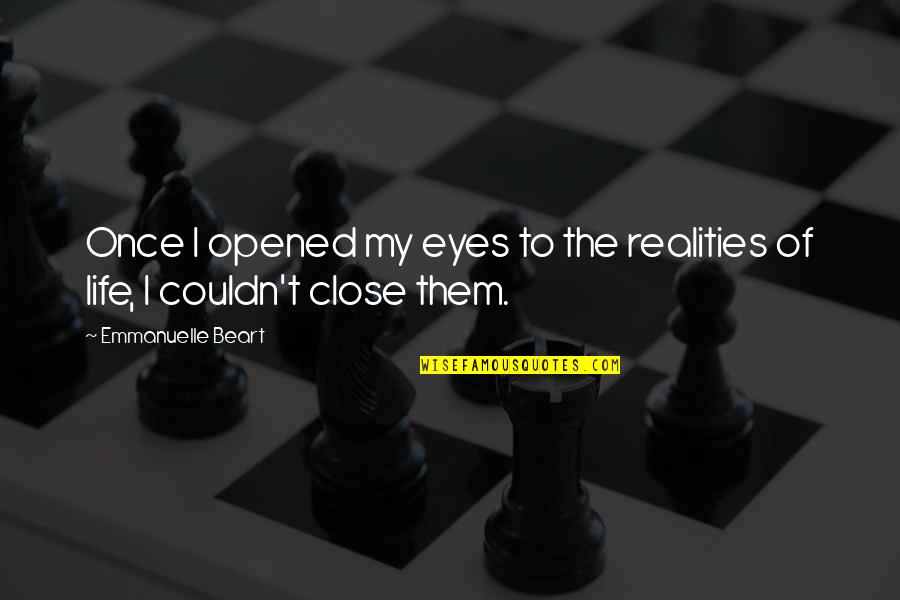 Once I
opened my eyes
to the realities of life, I couldn't close them. —
Emmanuelle Beart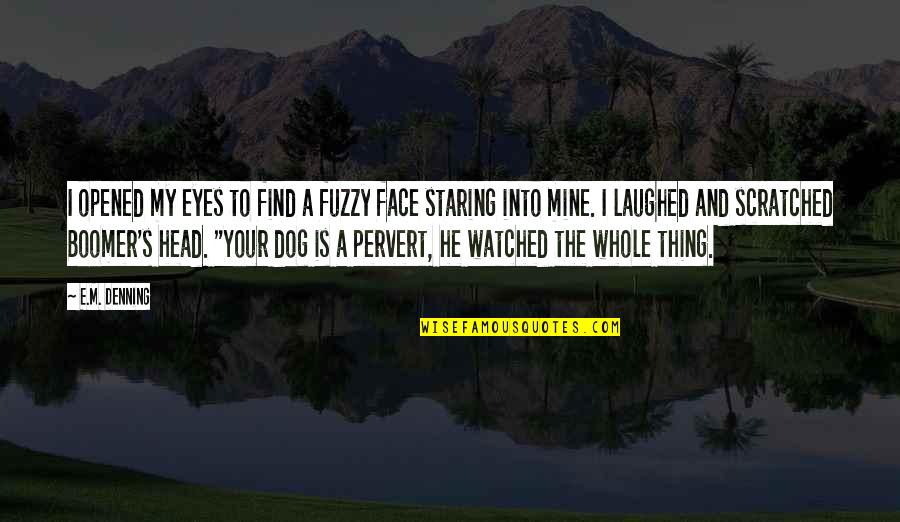 I
opened my eyes
to find a fuzzy face staring into mine. I laughed and scratched Boomer's head. "Your dog is a pervert, he watched the whole thing. —
E.M. Denning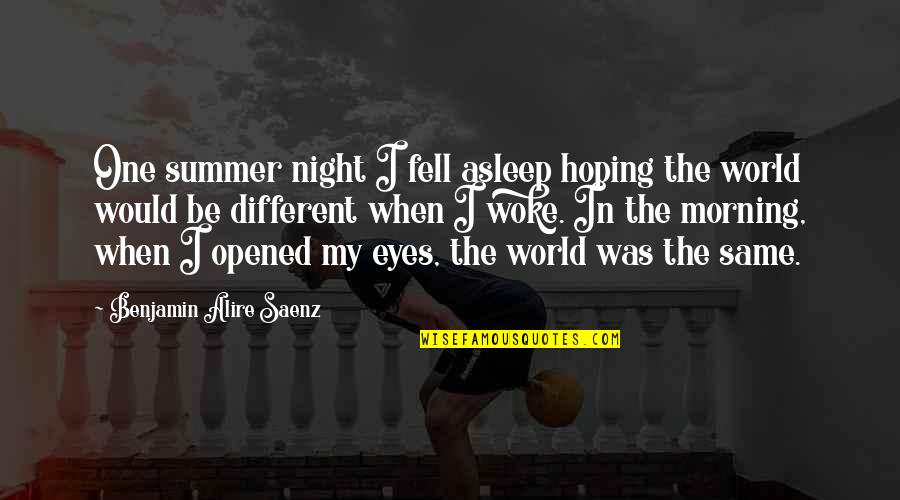 One summer night I fell asleep hoping the world would be different when I woke. In the morning, when I
opened my eyes
, the world was the same. —
Benjamin Alire Saenz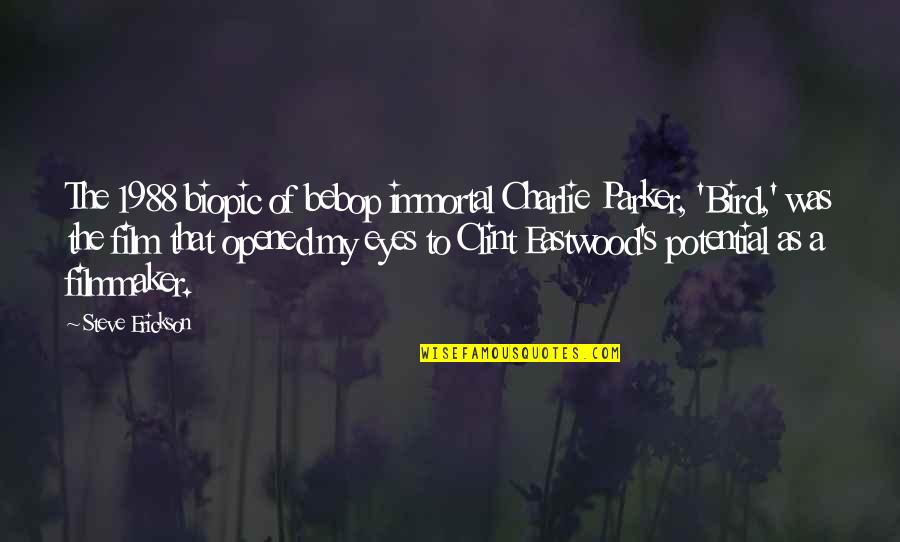 The 1988 biopic of bebop immortal Charlie Parker, 'Bird,' was the film that
opened my eyes
to Clint Eastwood's potential as a filmmaker. —
Steve Erickson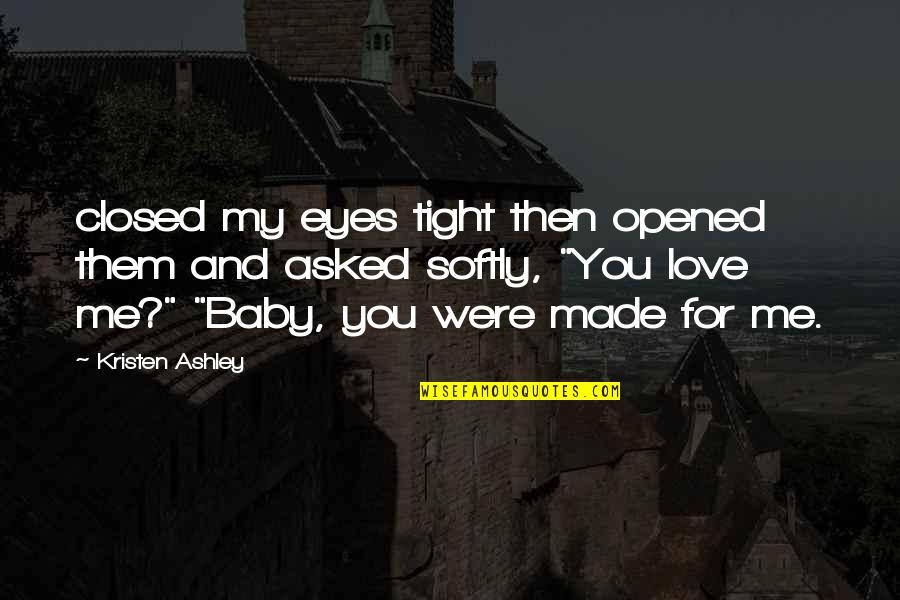 closed my eyes tight then opened them and asked softly, "You love me?" "Baby, you were made for me. —
Kristen Ashley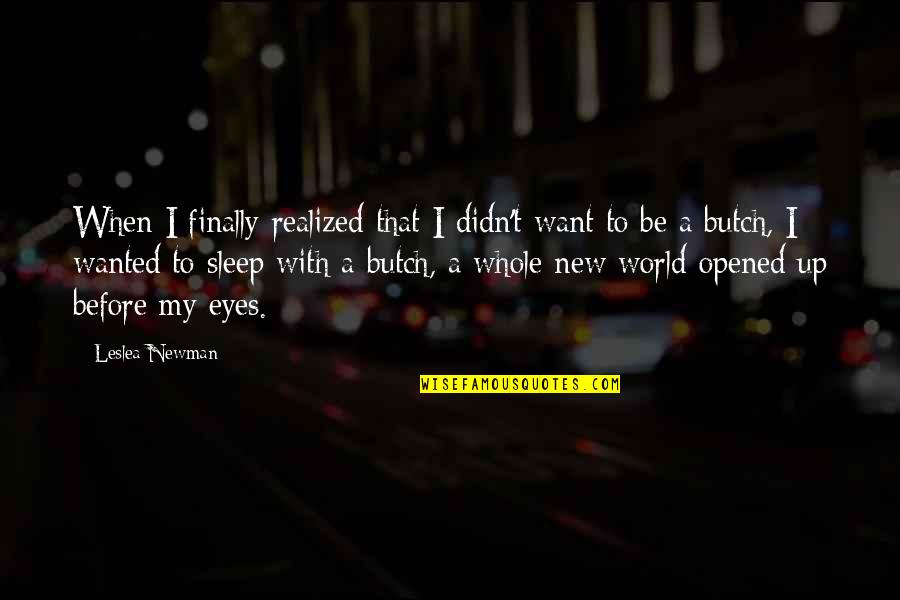 When I finally realized that I didn't want to be a butch, I wanted to sleep with a butch, a whole new world opened up before my eyes. —
Leslea Newman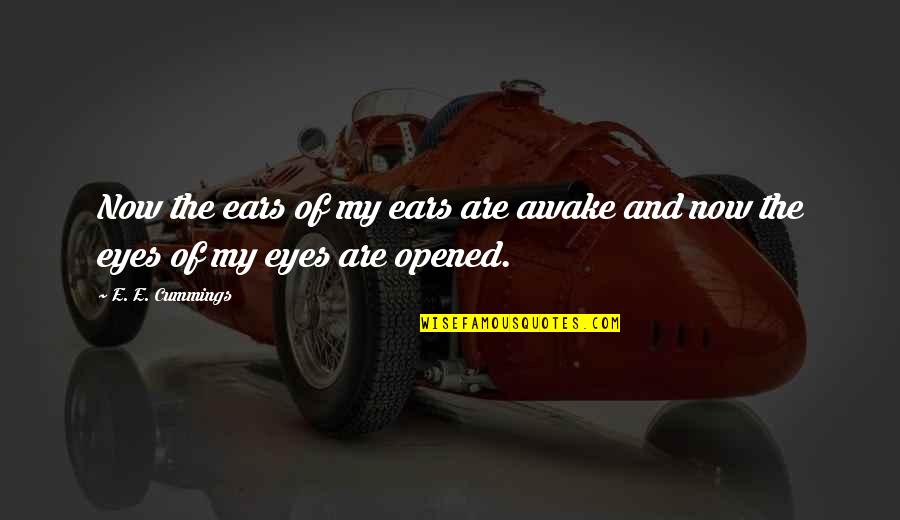 Now the ears of my ears are awake and now the eyes of my eyes are opened. —
E. E. Cummings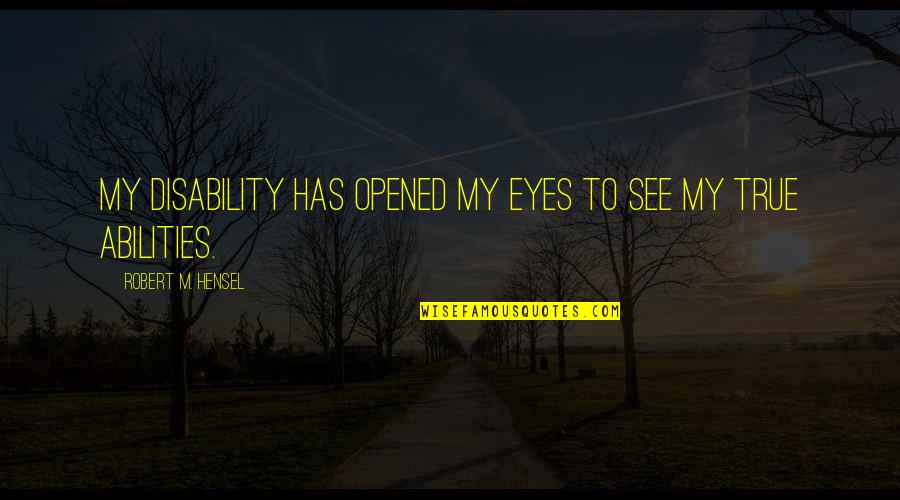 My disability has
opened my eyes
to see my true abilities. —
Robert M. Hensel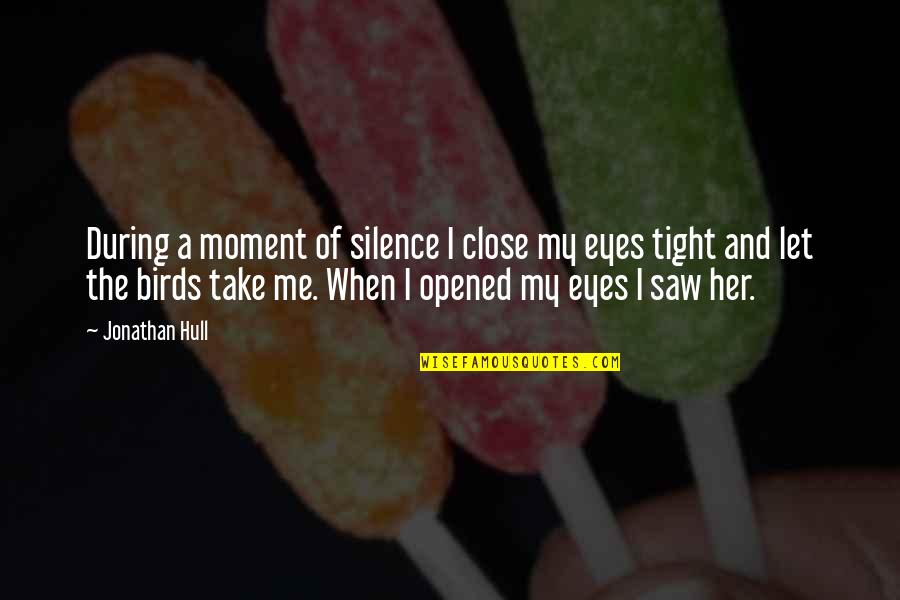 During a moment of silence I close my eyes tight and let the birds take me. When I
opened my eyes
I saw her. —
Jonathan Hull
Africa is my continent. It is where I
opened my eyes
. —
Djimon Hounsou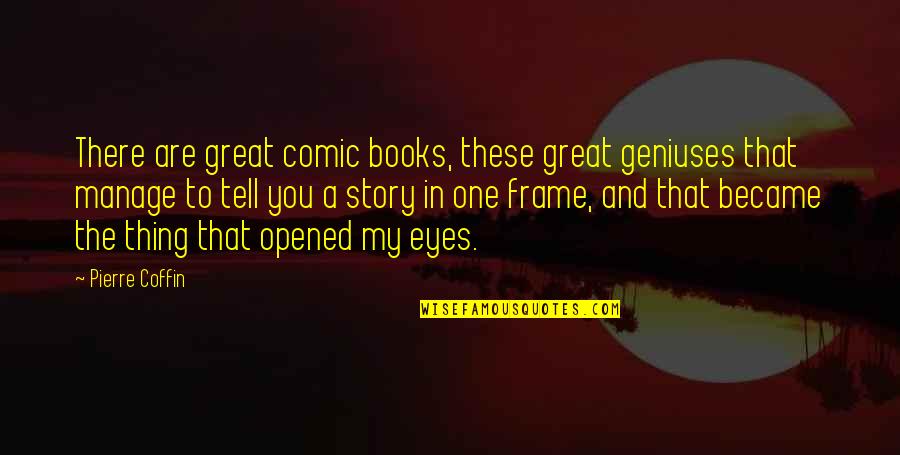 There are great comic books, these great geniuses that manage to tell you a story in one frame, and that became the thing that
opened my eyes
. —
Pierre Coffin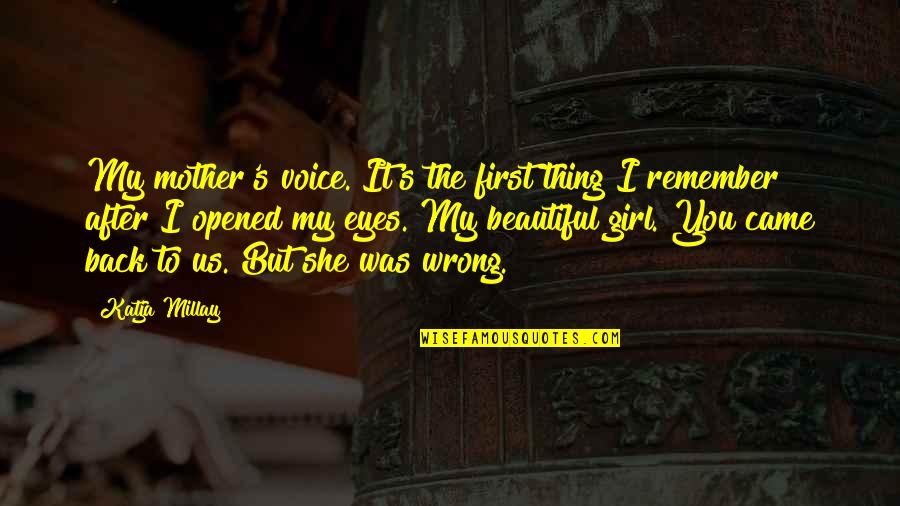 My mother's voice. It's the first thing I remember after I
opened my eyes
. My beautiful girl. You came back to us. But she was wrong. —
Katja Millay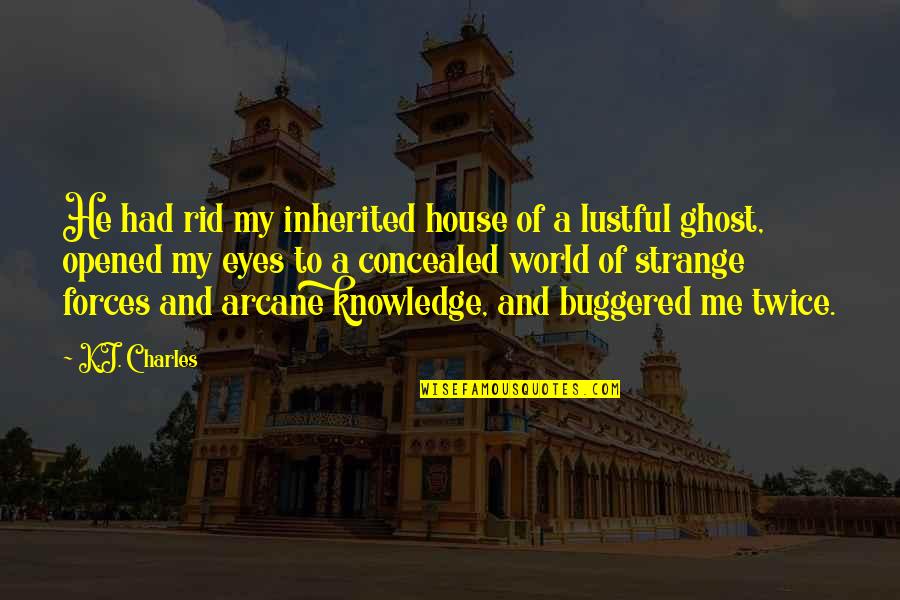 He had rid my inherited house of a lustful ghost,
opened my eyes
to a concealed world of strange forces and arcane knowledge, and buggered me twice. —
K.J. Charles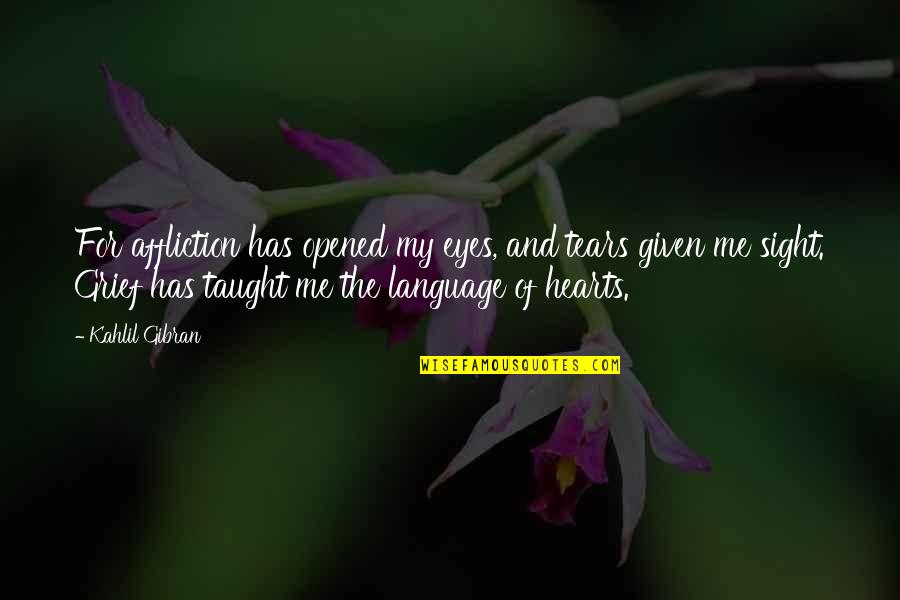 For affliction has
opened my eyes
,
and tears given me sight.
Grief has taught me the language of hearts. —
Kahlil Gibran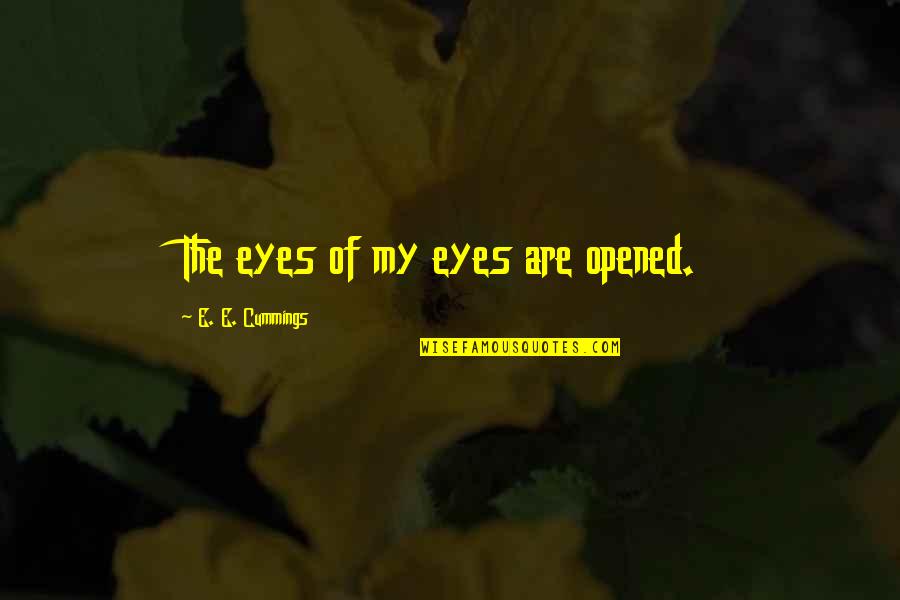 The eyes of my eyes are opened. —
E. E. Cummings