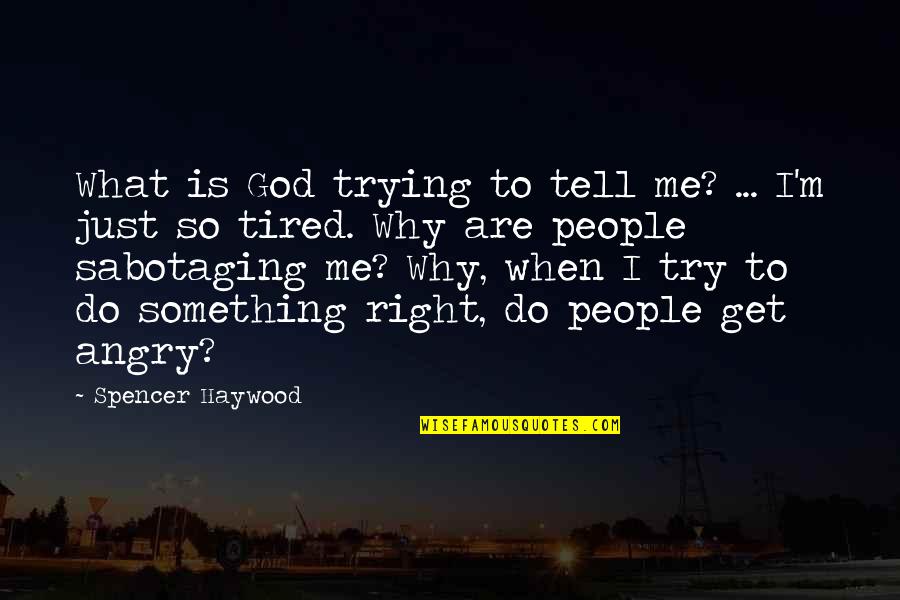 What is God trying to tell me? ... I'm just so tired. Why are people sabotaging me? Why, when I try to do something right, do people get angry?
—
Spencer Haywood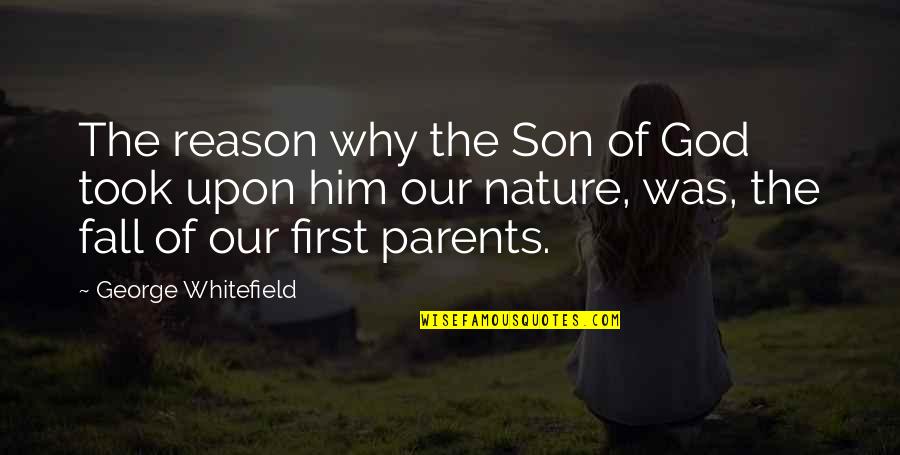 The reason why the Son of God took upon him our nature, was, the fall of our first parents.
—
George Whitefield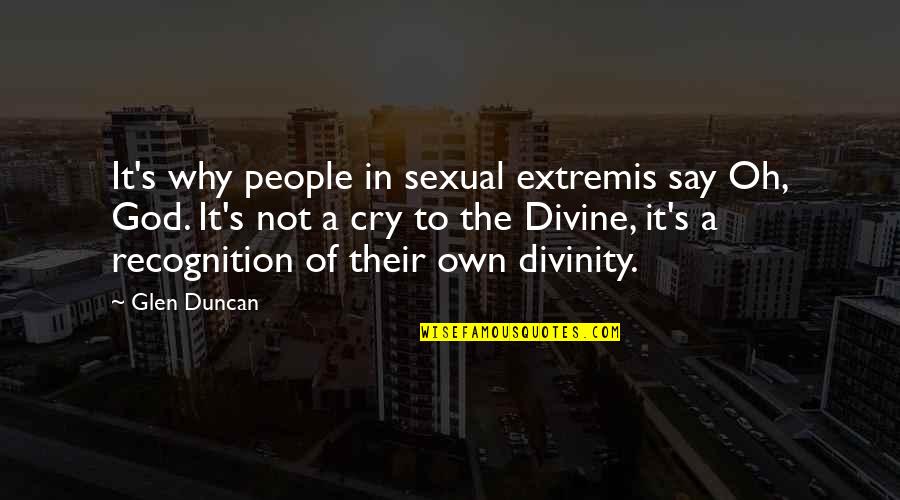 It's why people in sexual extremis say Oh, God. It's not a cry to the Divine, it's a recognition of their own divinity.
—
Glen Duncan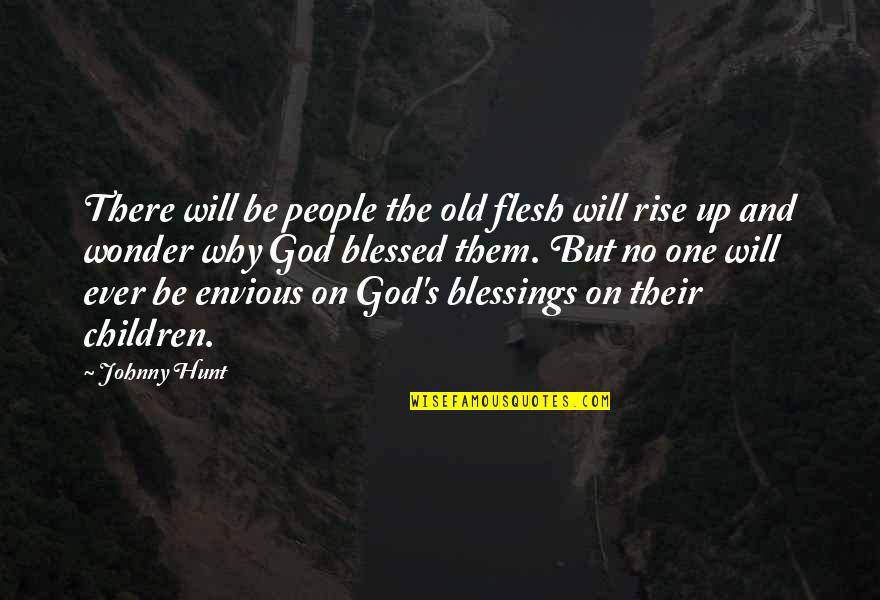 There will be people the old flesh will rise up and wonder why God blessed them. But no one will ever be envious on God's blessings on their children.
—
Johnny Hunt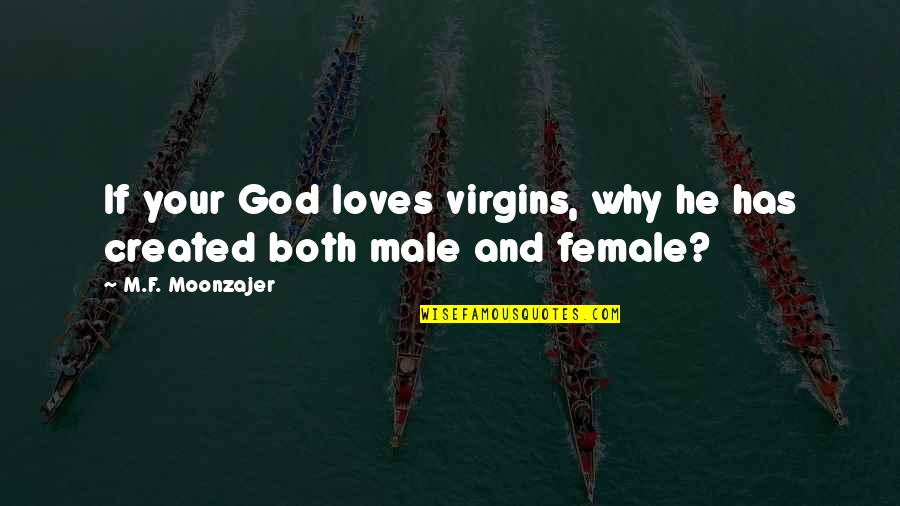 If your God loves virgins, why he has created both male and female?
—
M.F. Moonzajer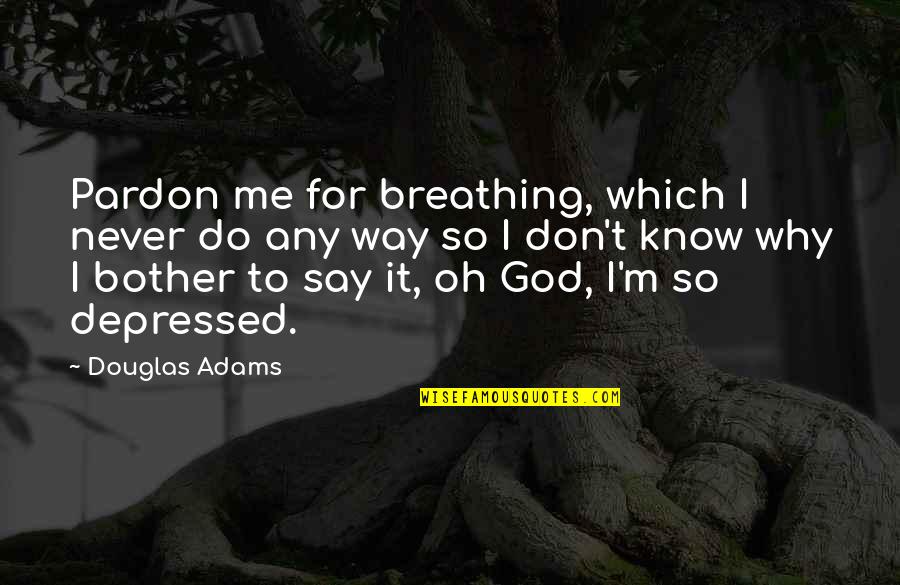 Pardon me for breathing, which I never do any way so I don't know why I bother to say it, oh God, I'm so depressed.
—
Douglas Adams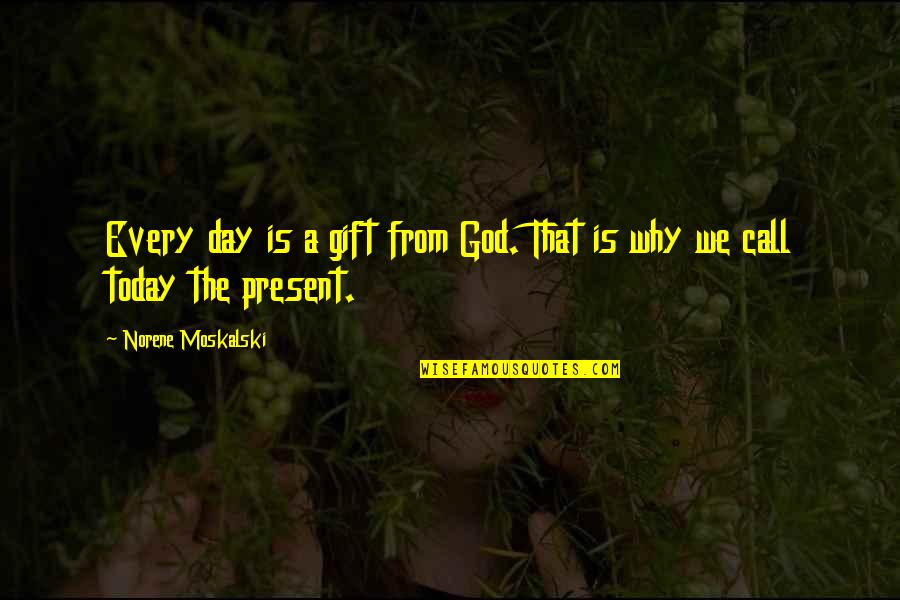 Every day is a gift from God.
That is why we call today the present.
—
Norene Moskalski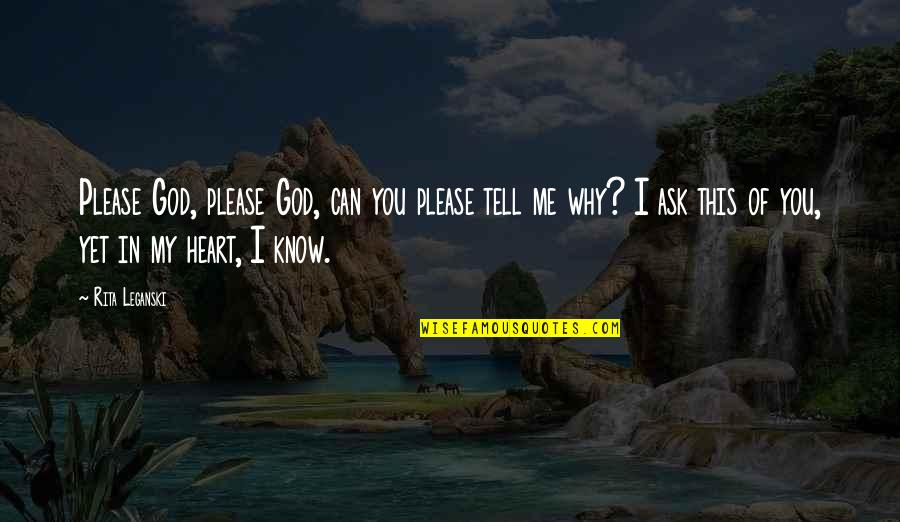 Please God, please God, can you please tell me why? I ask this of you, yet in my heart, I know.
—
Rita Leganski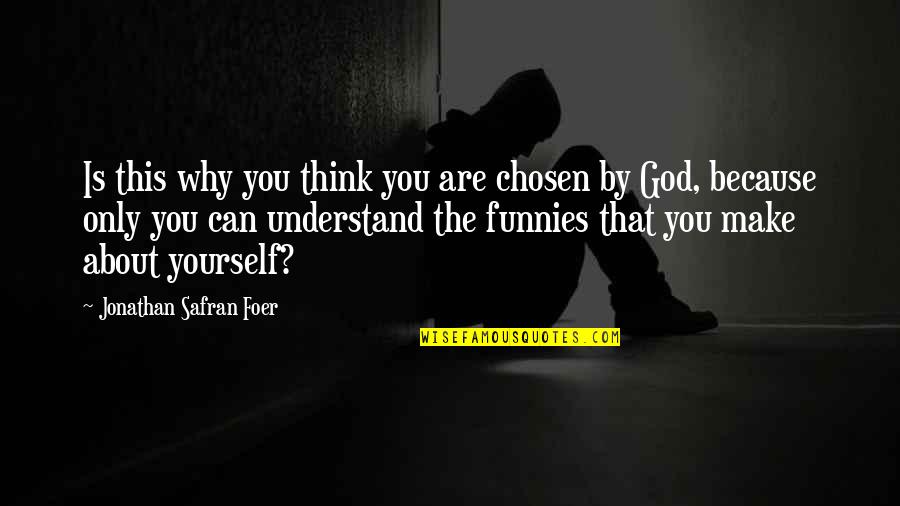 Is this why you think you are chosen by God, because only you can understand the funnies that you make about yourself?
—
Jonathan Safran Foer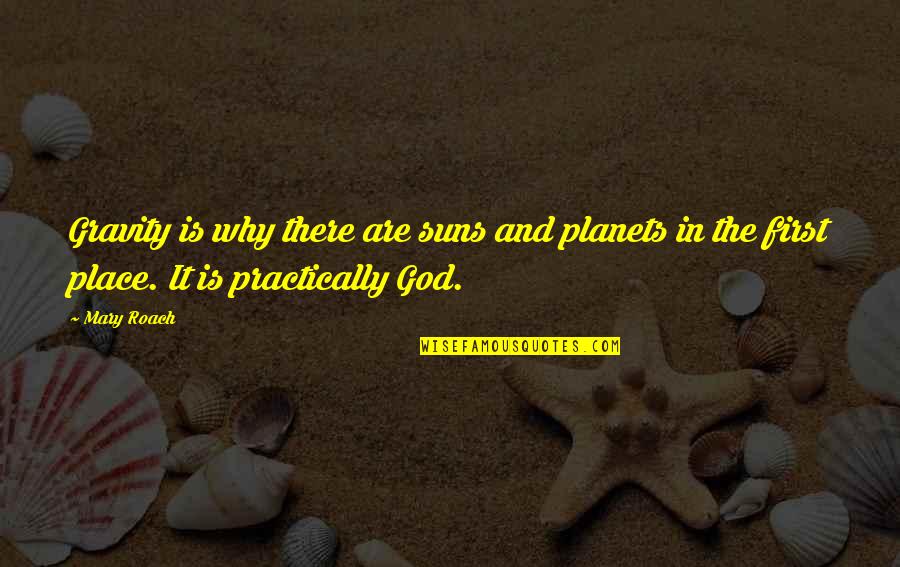 Gravity is why there are suns and planets in the first place. It is practically God.
—
Mary Roach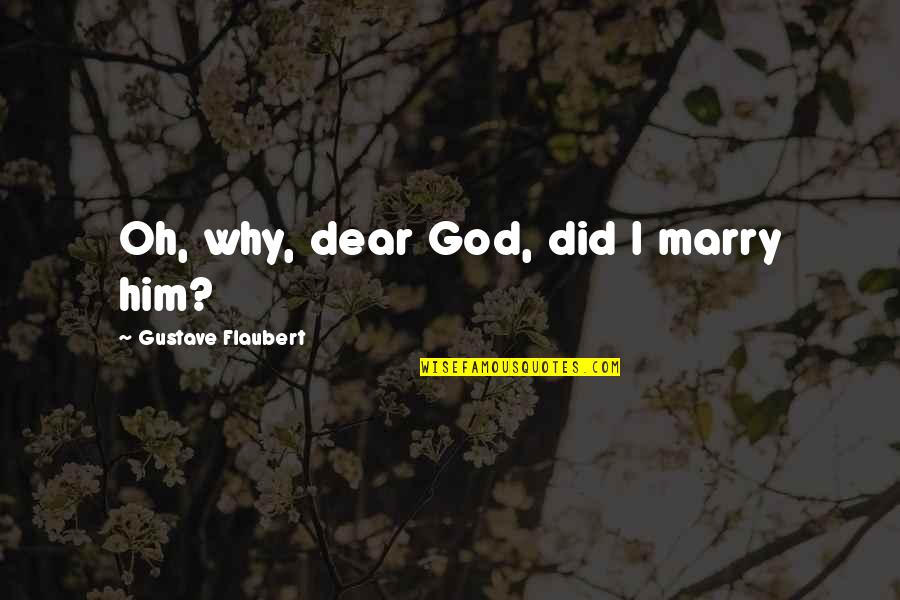 Oh, why, dear God, did I marry him?
—
Gustave Flaubert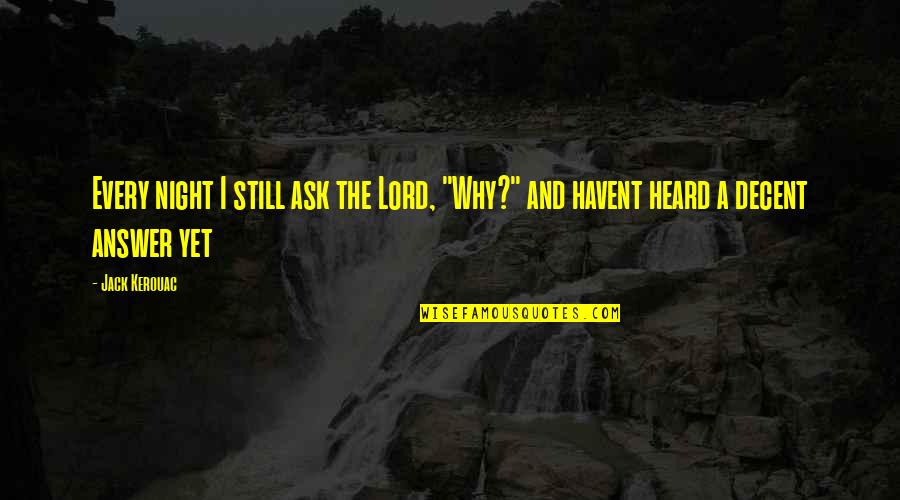 Every night I still ask the Lord, "Why?" and havent heard a decent answer yet
—
Jack Kerouac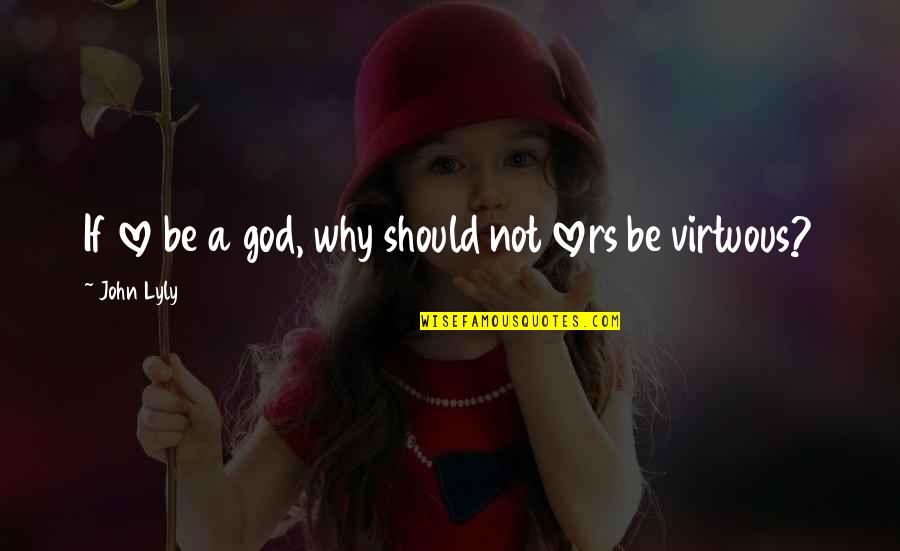 If love be a god, why should not lovers be virtuous? —
John Lyly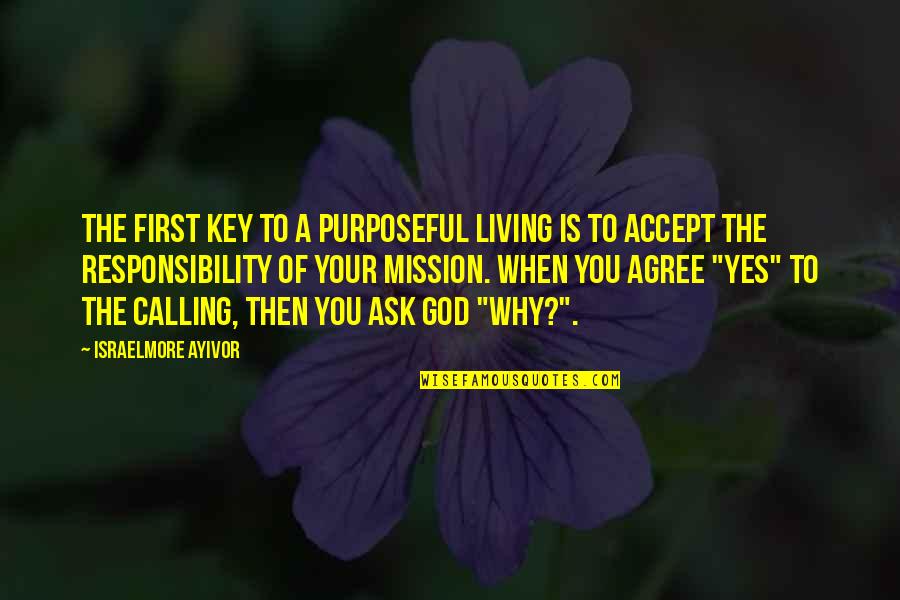 The first key to a purposeful living is to accept the responsibility of your mission. When you agree "yes" to the calling, then you ask God "why?". —
Israelmore Ayivor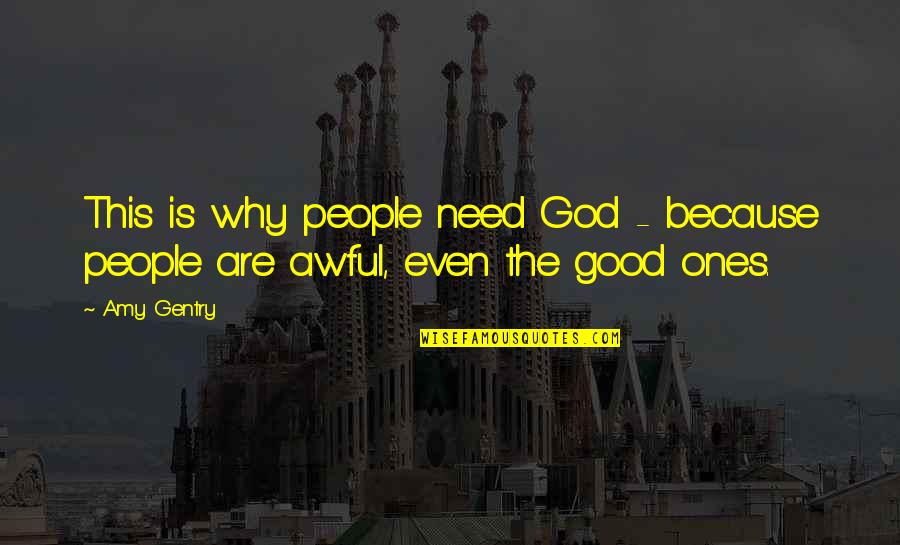 This is why people need God - because people are awful, even the good ones. —
Amy Gentry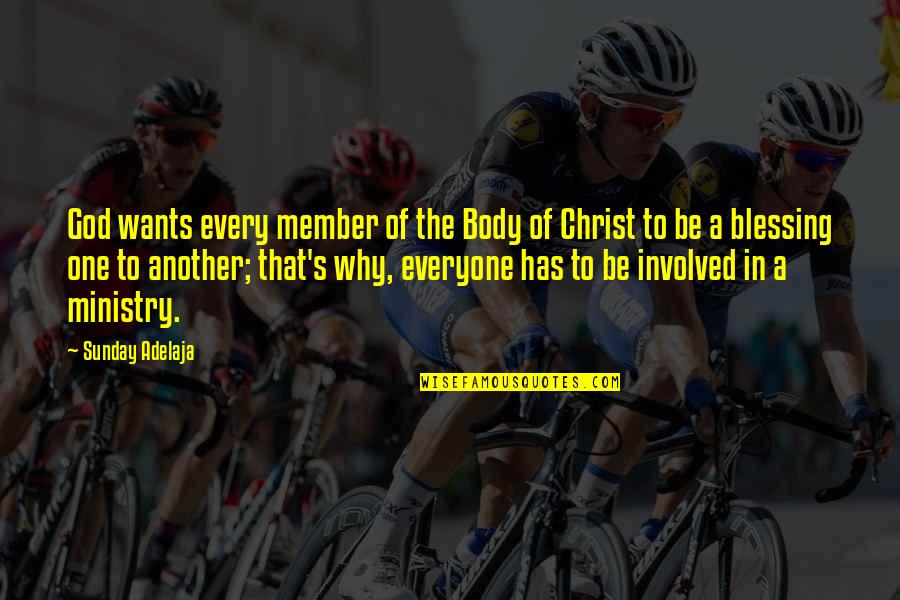 God wants every member of the Body of Christ to be a blessing one to another; that's why, everyone has to be involved in a ministry. —
Sunday Adelaja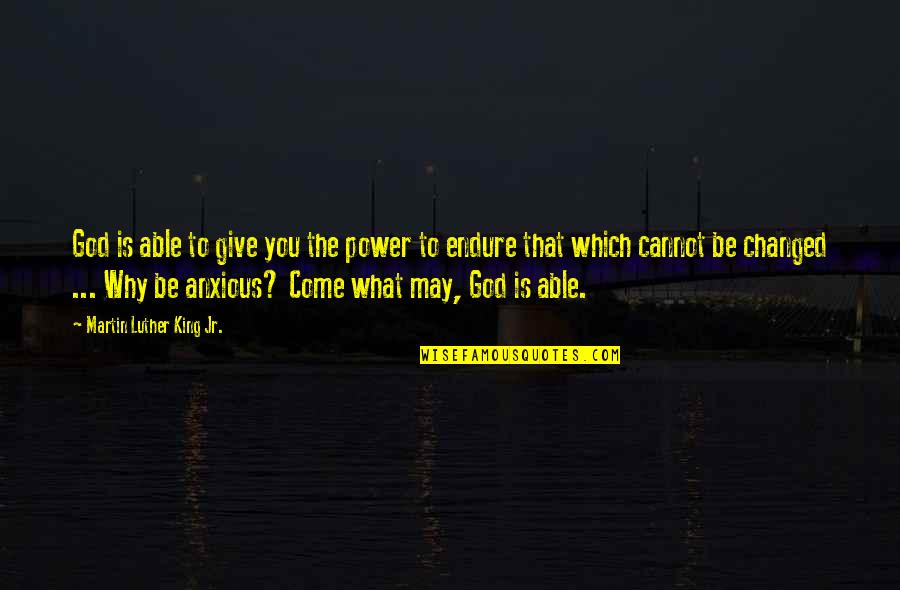 God is able to give you the power to endure that which cannot be changed ... Why be anxious? Come what may, God is able. —
Martin Luther King Jr.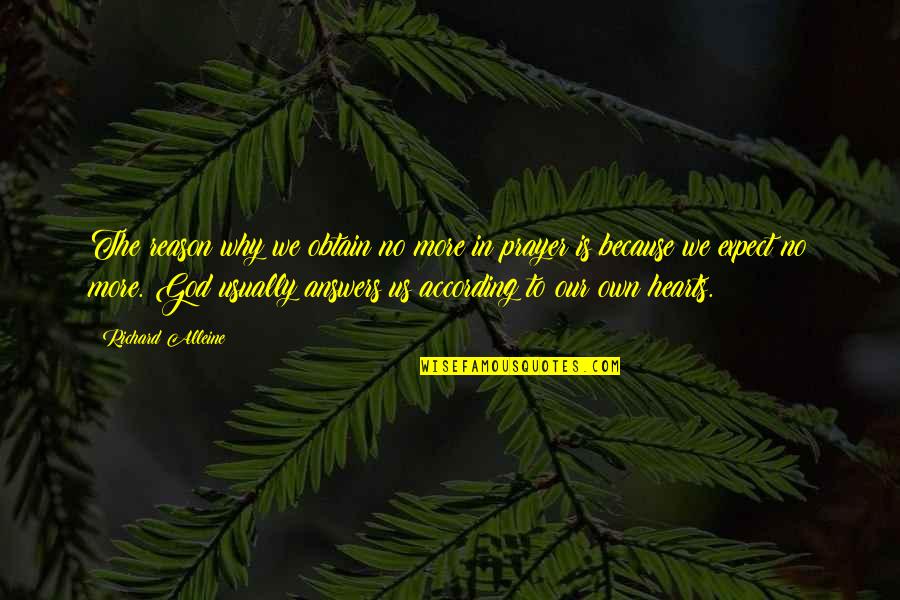 The reason why we obtain no more in prayer is because we expect no more. God usually answers us according to our own hearts. —
Richard Alleine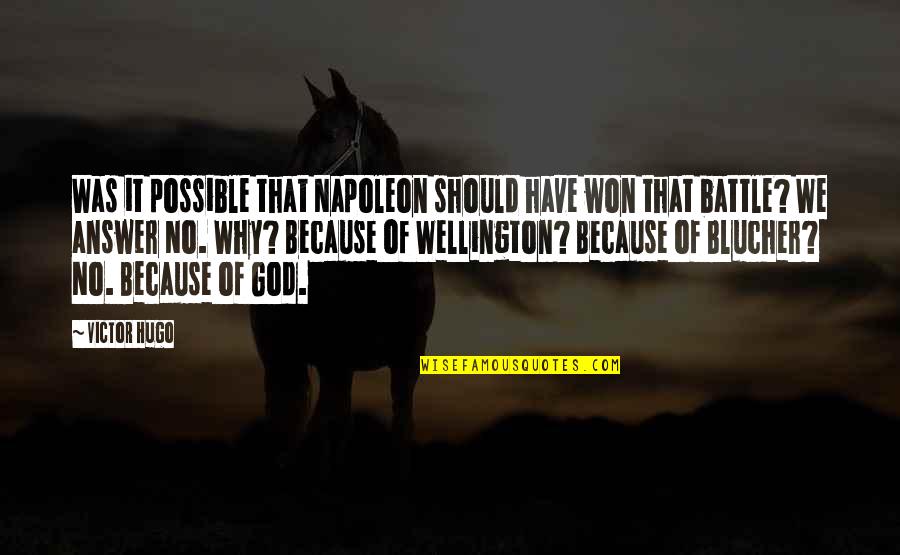 Was it possible that Napoleon should have won that battle? We answer No. Why? Because of Wellington? Because of Blucher? No. Because of God. —
Victor Hugo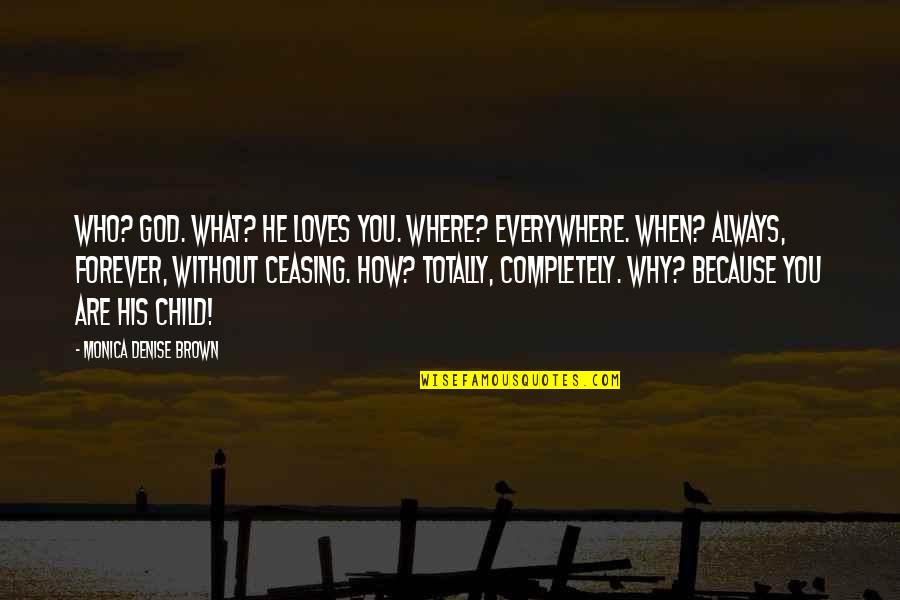 Who? God. What? He loves you. Where? Everywhere. When? Always, forever, without ceasing. How? Totally, completely. Why? Because you are His child! —
Monica Denise Brown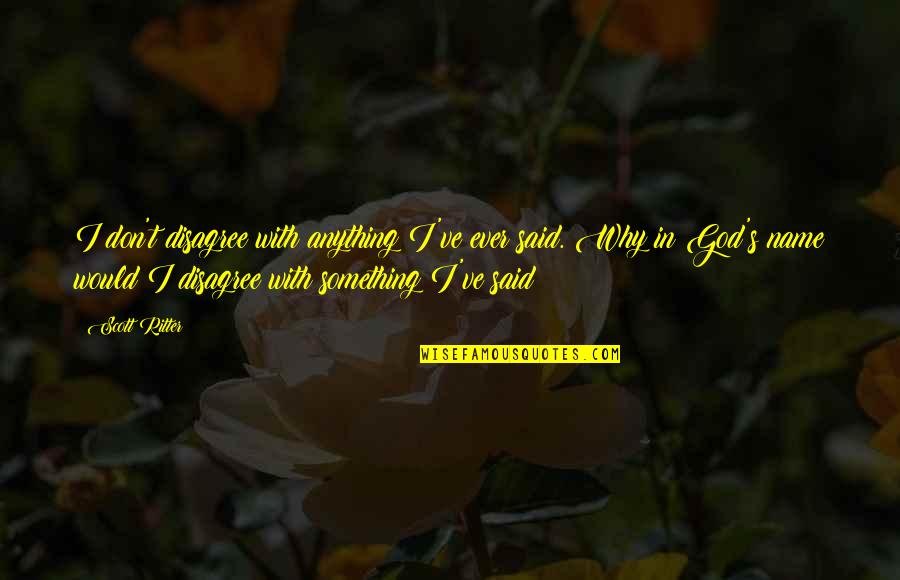 I don't disagree with anything I've ever said. Why in God's name would I disagree with something I've said? —
Scott Ritter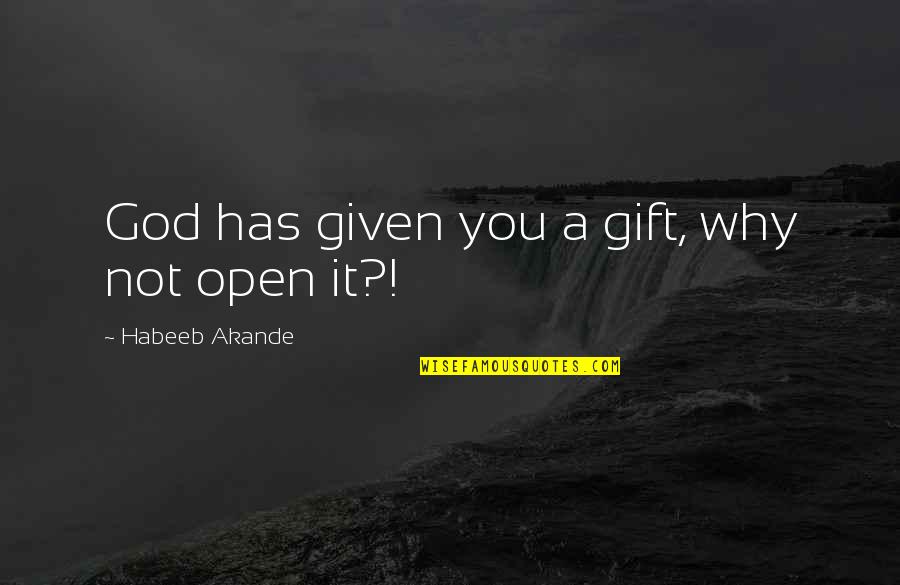 God has given you a gift, why not open it?! —
Habeeb Akande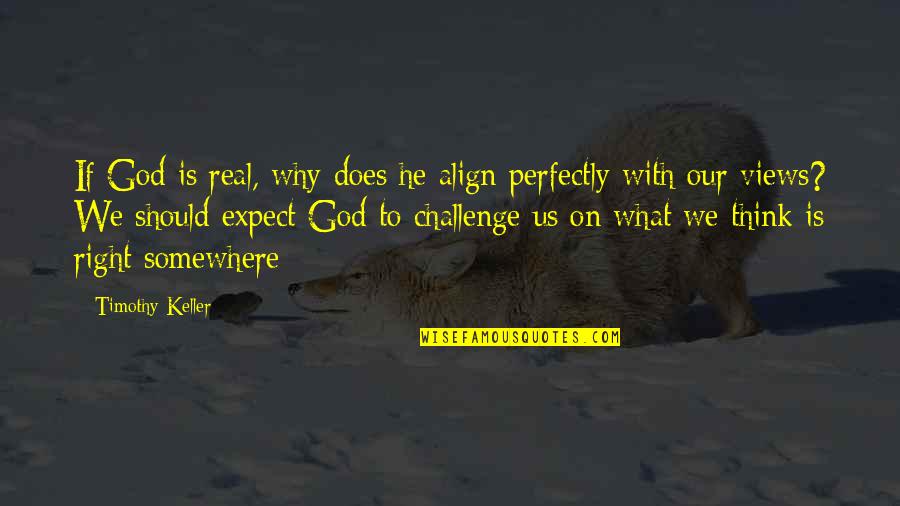 If God is real, why does he align perfectly with our views? We should expect God to challenge us on what we think is right somewhere —
Timothy Keller
Another reason why we are often most happy in our troubles, is this - then we have the closest dealings with God. —
Charles Haddon Spurgeon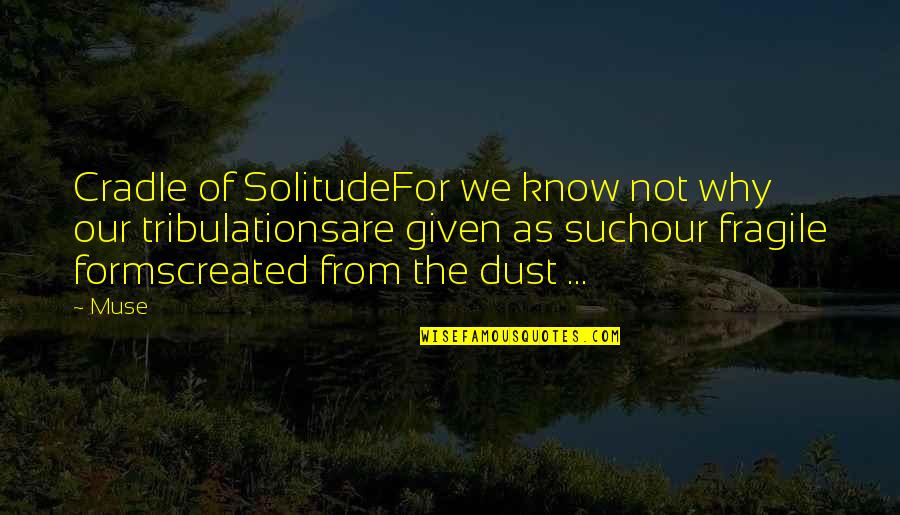 Cradle of Solitude
For we know not why our tribulations
are given as such
our fragile forms
created from the dust ... —
Muse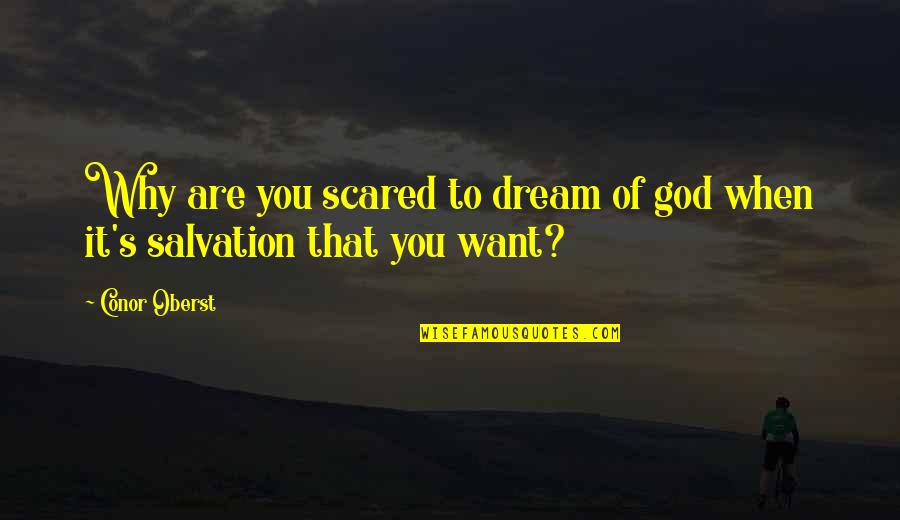 Why are you scared to dream of god when it's salvation that you want? —
Conor Oberst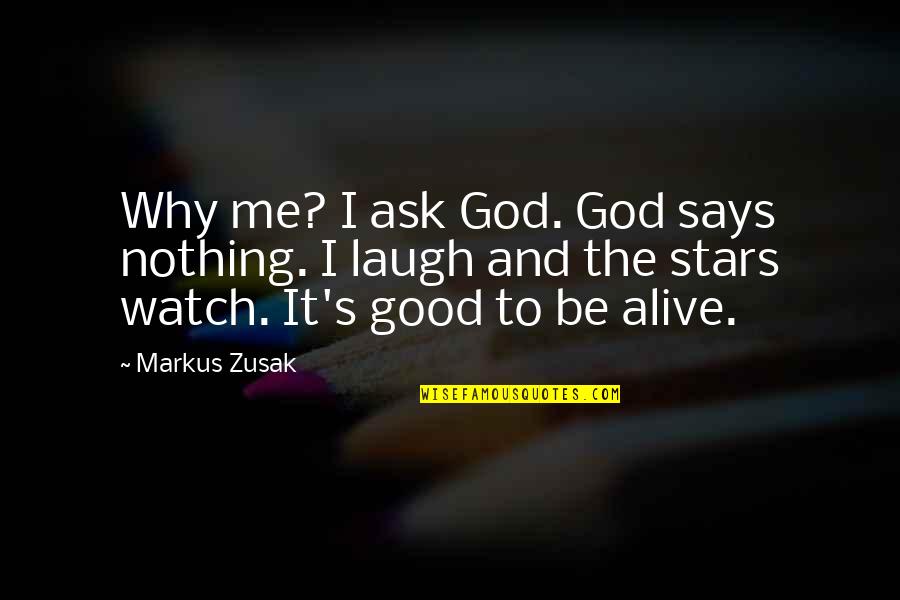 Why me? I ask God. God says nothing. I laugh and the stars watch. It's good to be alive. —
Markus Zusak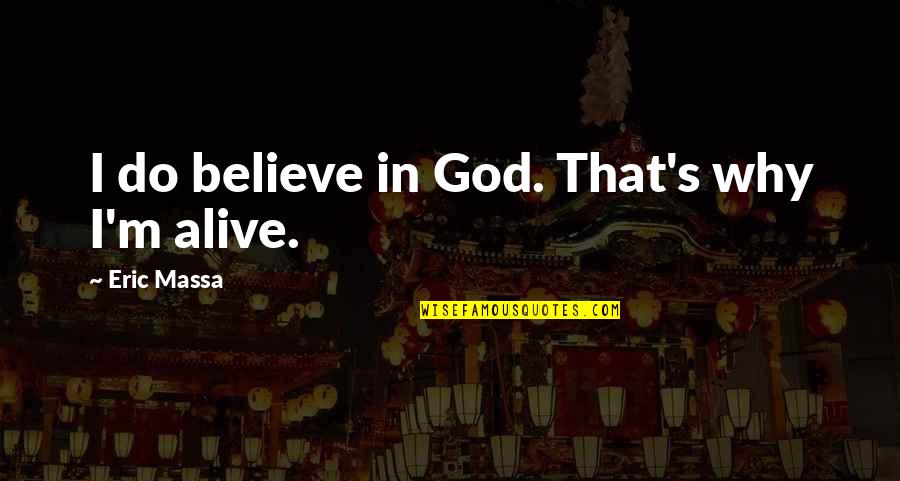 I do believe in God. That's why I'm alive. —
Eric Massa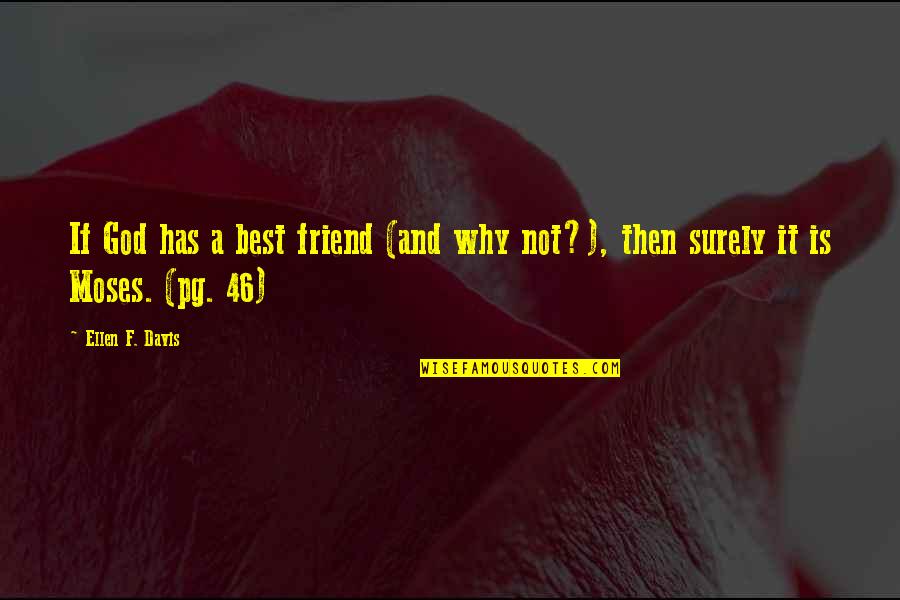 If God has a best friend (and why not?), then surely it is Moses. (pg. 46) —
Ellen F. Davis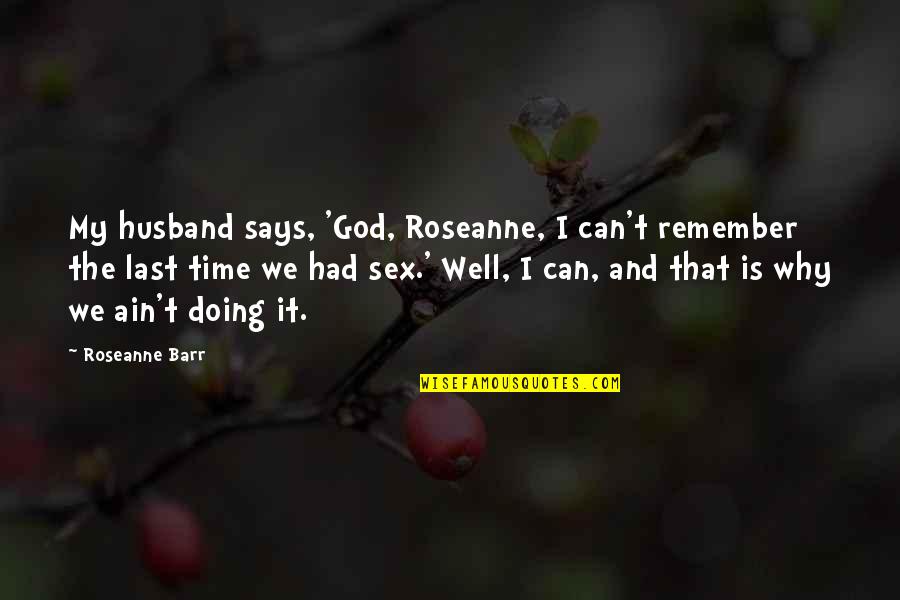 My husband says, 'God, Roseanne, I can't remember the last time we had sex.' Well, I can, and that is why we ain't doing it. —
Roseanne Barr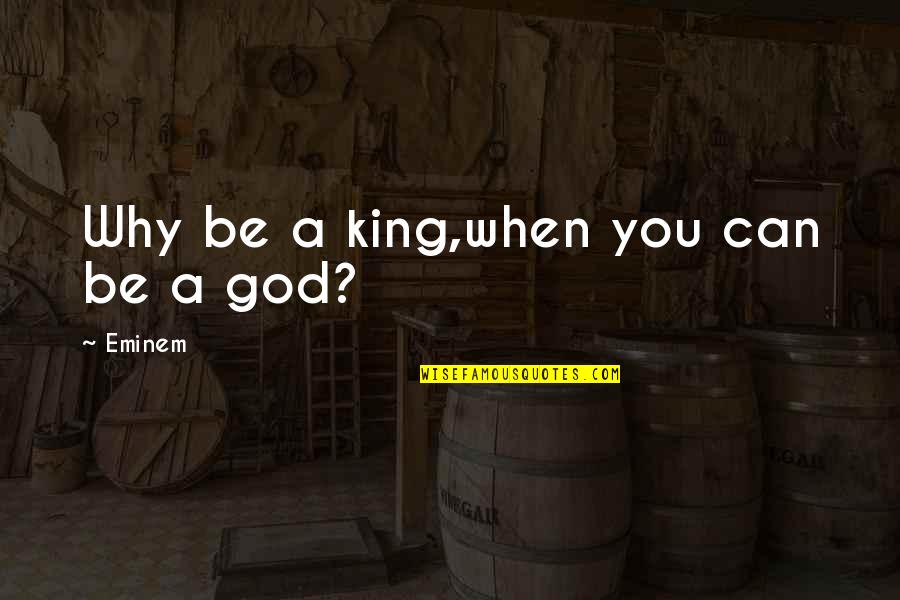 Why be a king,when you can be a god? —
Eminem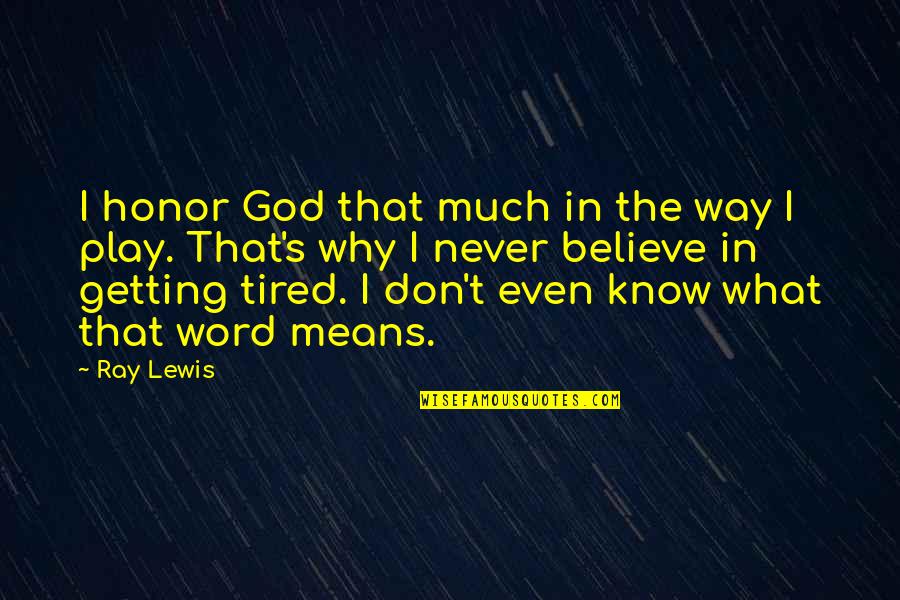 I honor God that much in the way I play. That's why I never believe in getting tired. I don't even know what that word means. —
Ray Lewis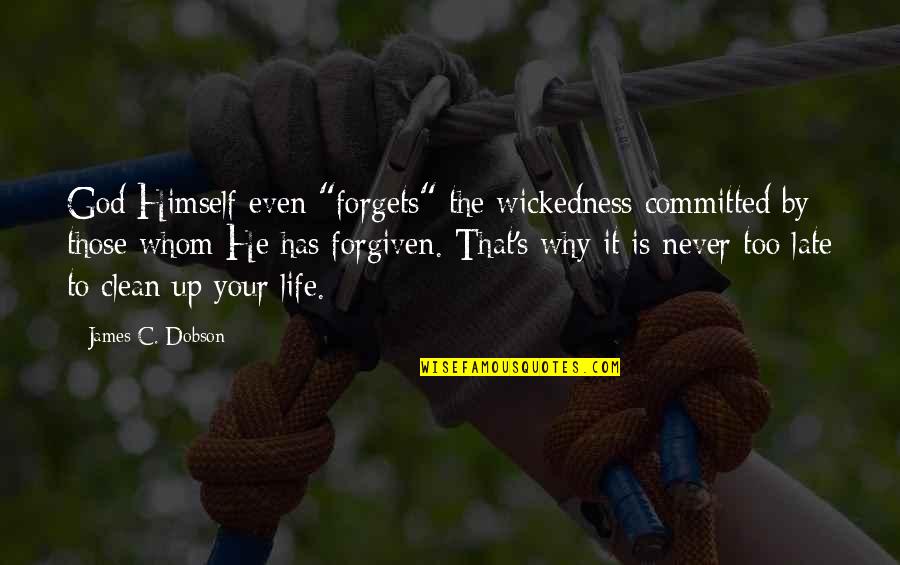 God Himself even "forgets" the wickedness committed by those whom He has forgiven. That's why it is never too late to clean up your life. —
James C. Dobson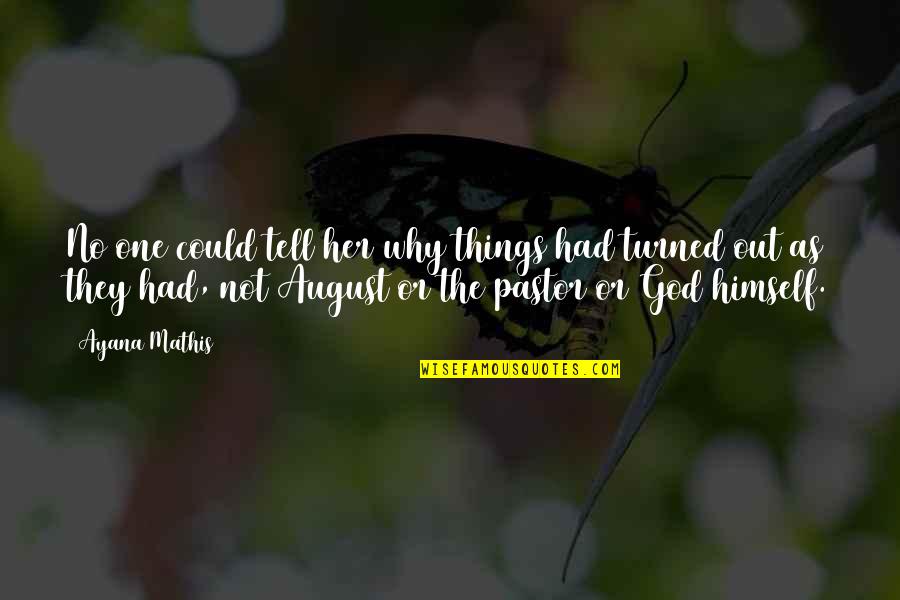 No one could tell her why things had turned out as they had, not August or the pastor or God himself. —
Ayana Mathis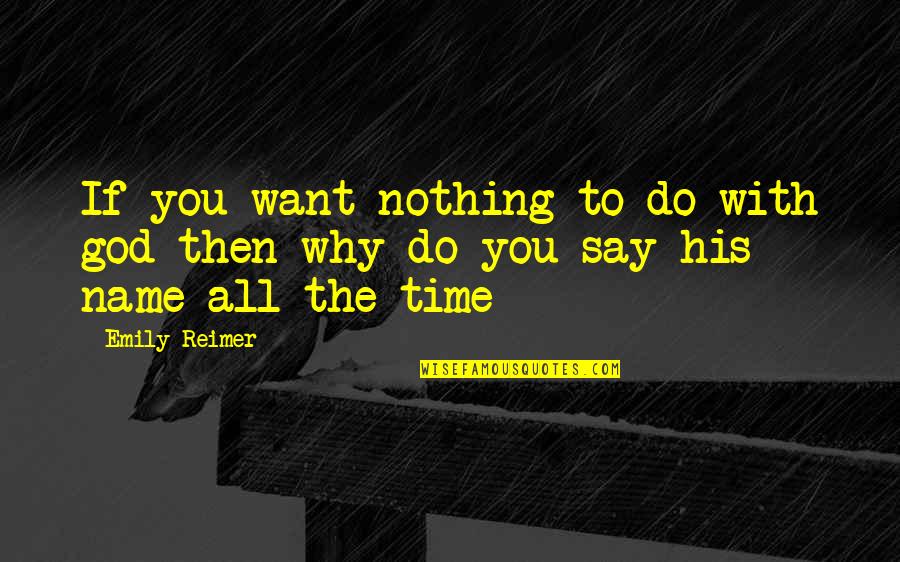 If you want nothing to do with god then why do you say his name all the time —
Emily Reimer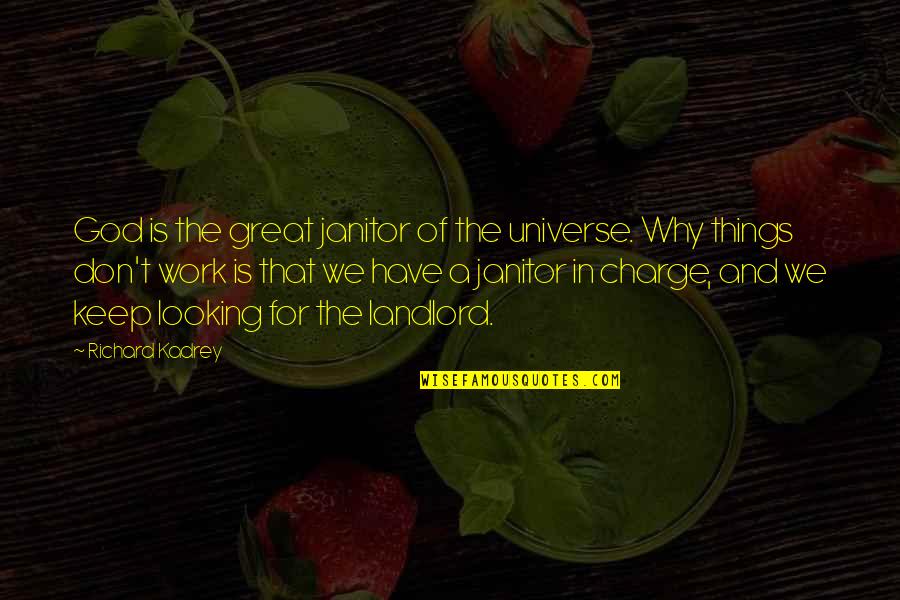 God is the great janitor of the universe. Why things don't work is that we have a janitor in charge, and we keep looking for the landlord. —
Richard Kadrey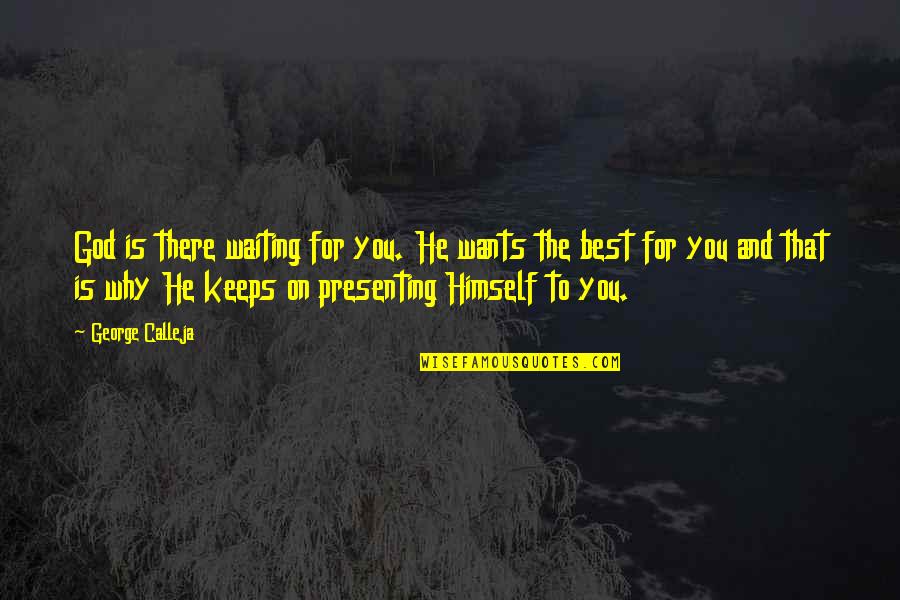 God is there waiting for you. He wants the best for you and that is why He keeps on presenting Himself to you. —
George Calleja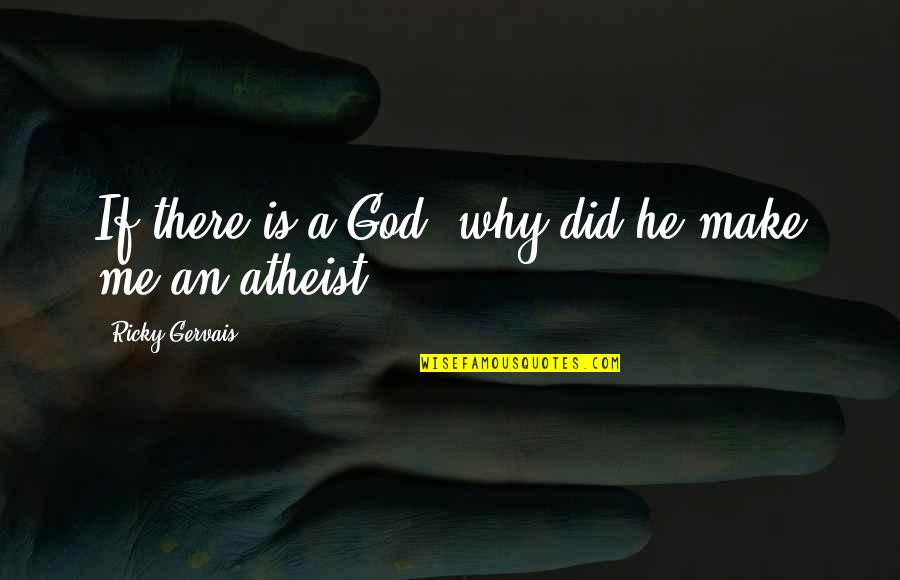 If there is a God, why did he make me an atheist? —
Ricky Gervais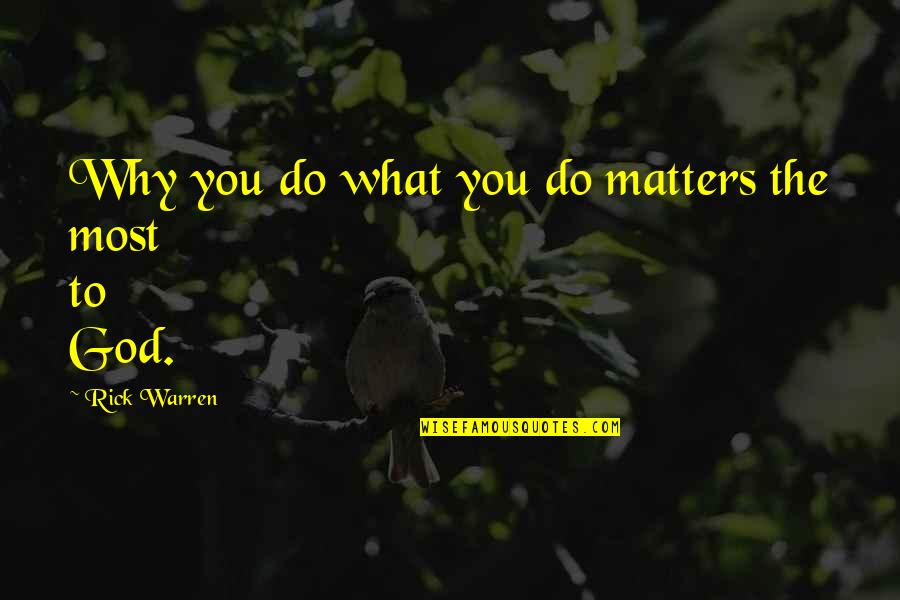 Why you do what you do matters the most to God. —
Rick Warren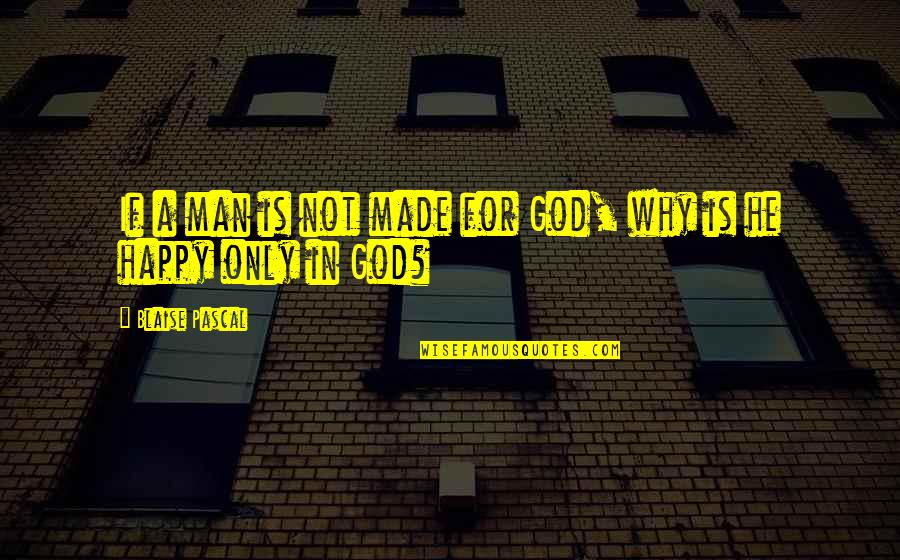 If a man is not made for God, why is he happy only in God? —
Blaise Pascal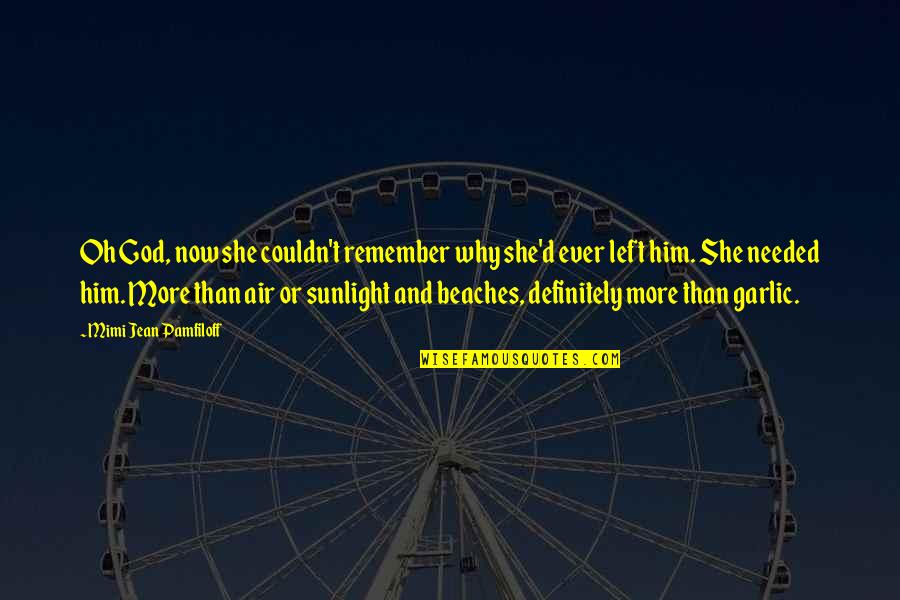 Oh God, now she couldn't remember why she'd ever left him. She needed him. More than air or sunlight and beaches, definitely more than garlic. —
Mimi Jean Pamfiloff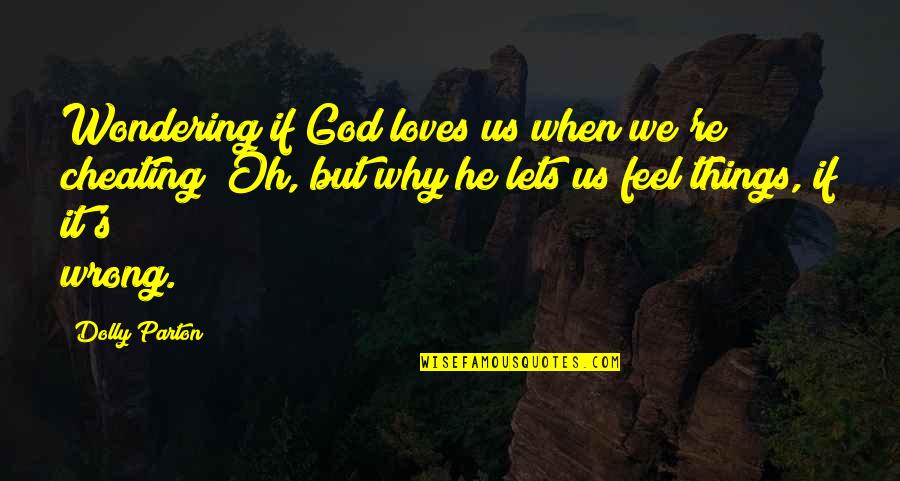 Wondering if God loves us when we're cheating? Oh, but why he lets us feel things, if it's wrong. —
Dolly Parton
Oh God, what's wrong with me? Why does nothing ever work out? —
Helen Fielding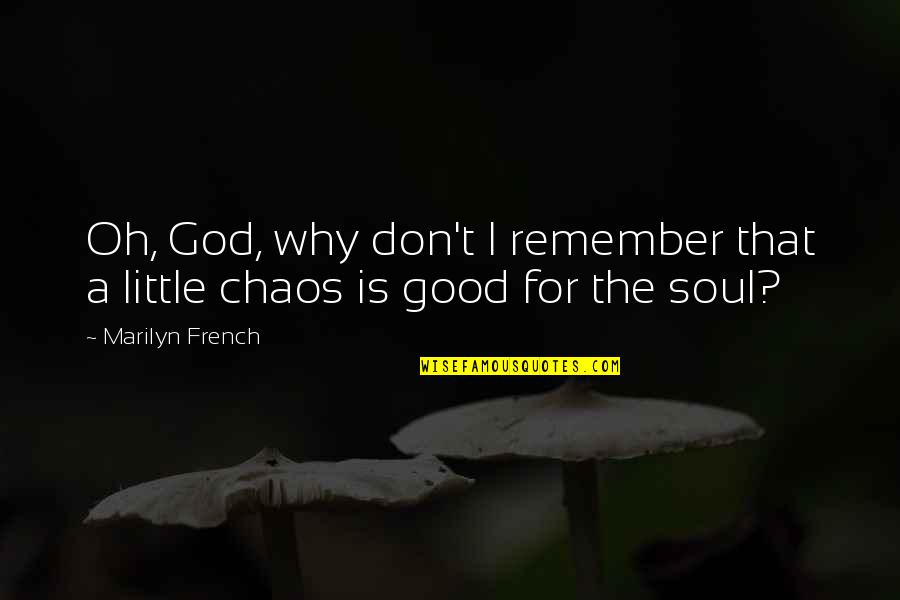 Oh, God, why don't I remember that a little chaos is good for the soul? —
Marilyn French