Elements Of Life Quotes
Collection of top 52 famous quotes about Elements Of Life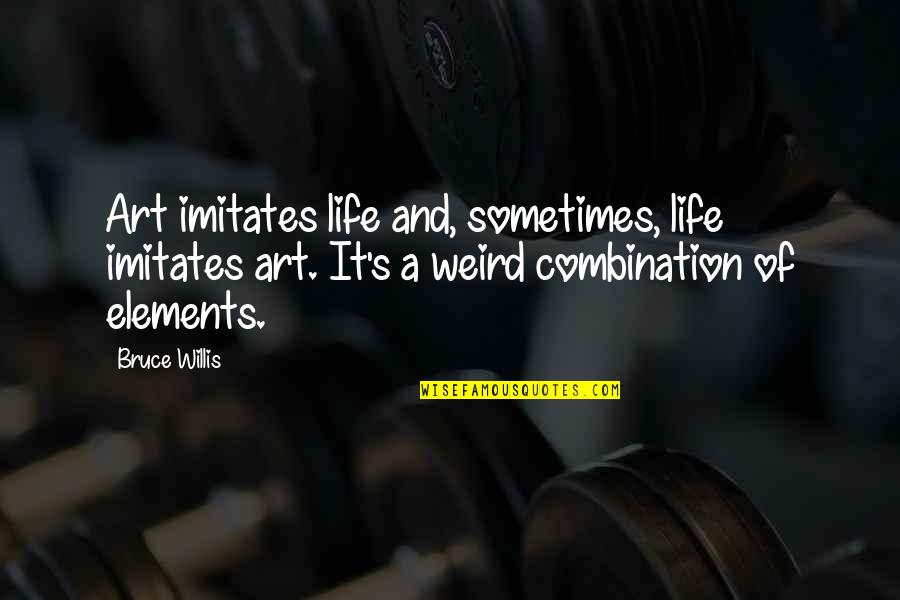 Art imitates life and, sometimes, life imitates art. It's a weird combination of elements.
—
Bruce Willis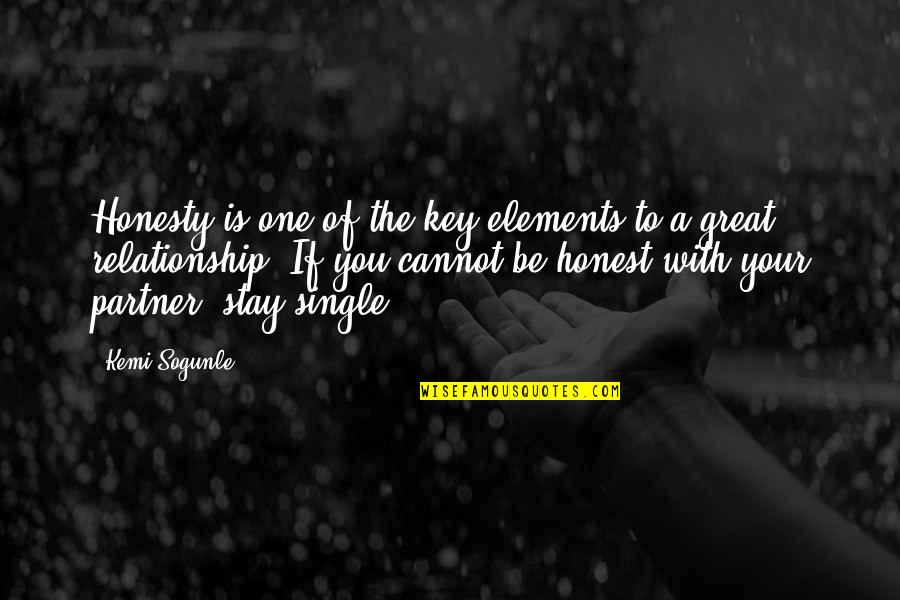 Honesty is one of the key elements to a great relationship. If you cannot be honest with your partner, stay single.
—
Kemi Sogunle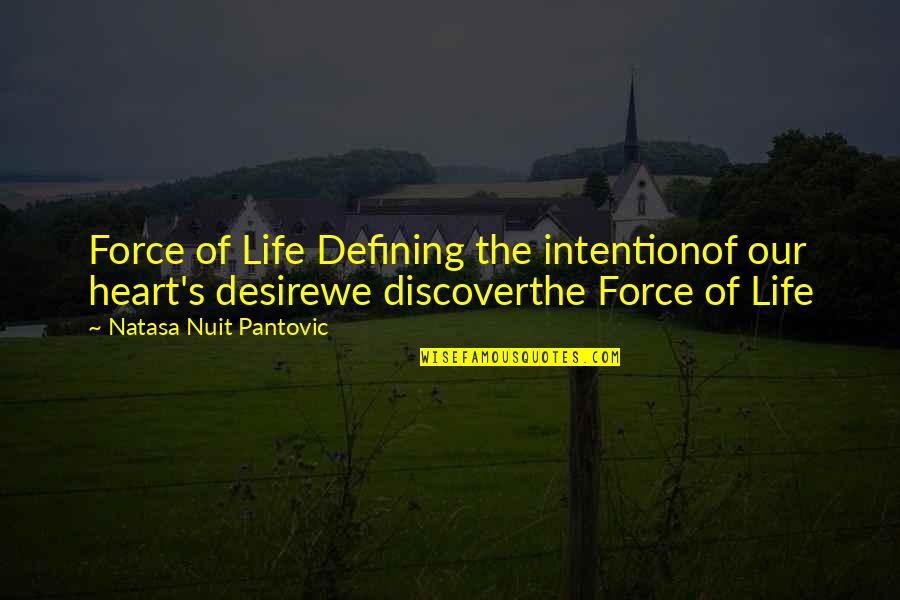 Force of Life

Defining the intention
of our heart's desire
we discover
the Force of Life
—
Natasa Nuit Pantovic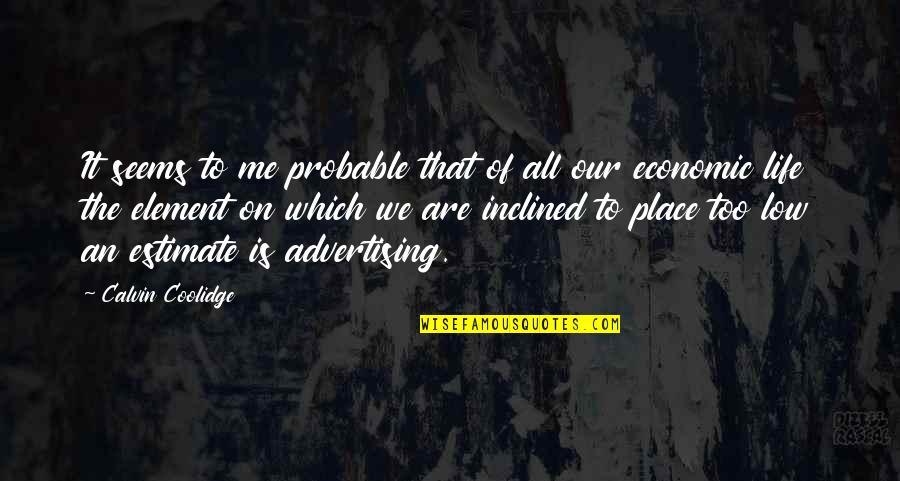 It seems to me probable that of all our economic life the element on which we are inclined to place too low an estimate is advertising.
—
Calvin Coolidge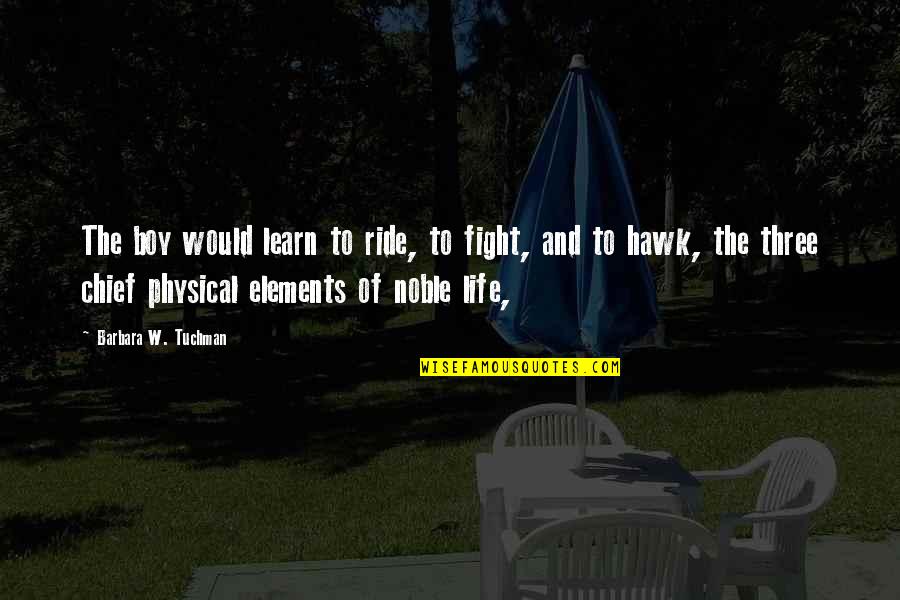 The boy would learn to ride, to fight, and to hawk, the three chief physical elements of noble life,
—
Barbara W. Tuchman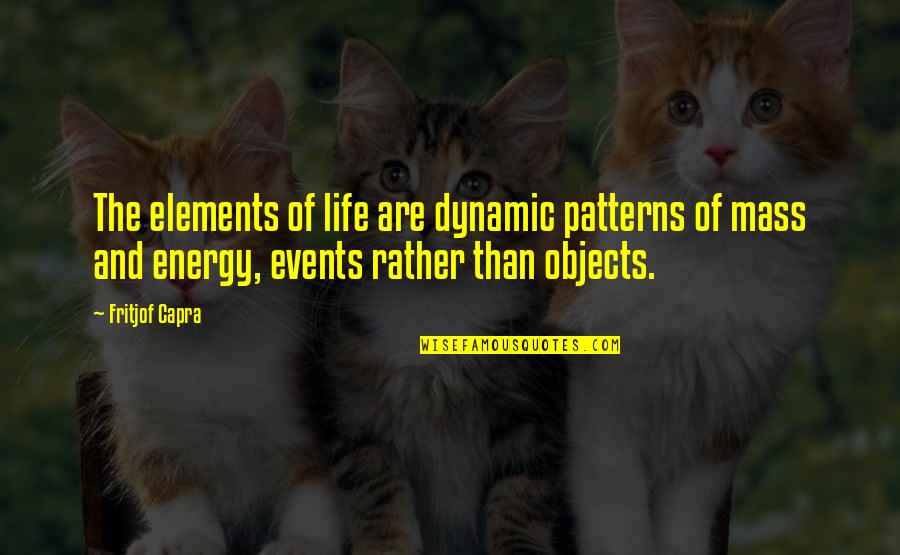 The elements of life are dynamic patterns of mass and energy, events rather than objects.
—
Fritjof Capra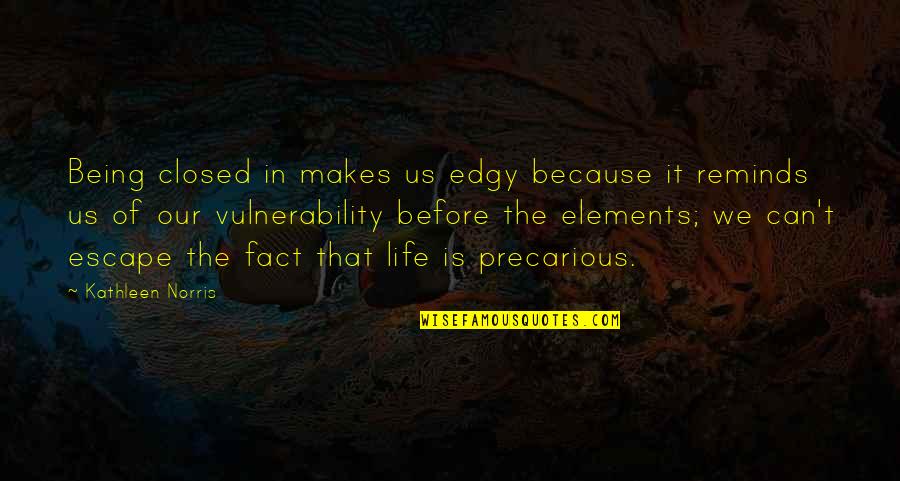 Being closed in makes us edgy because it reminds us of our vulnerability before the elements; we can't escape the fact that life is precarious.
—
Kathleen Norris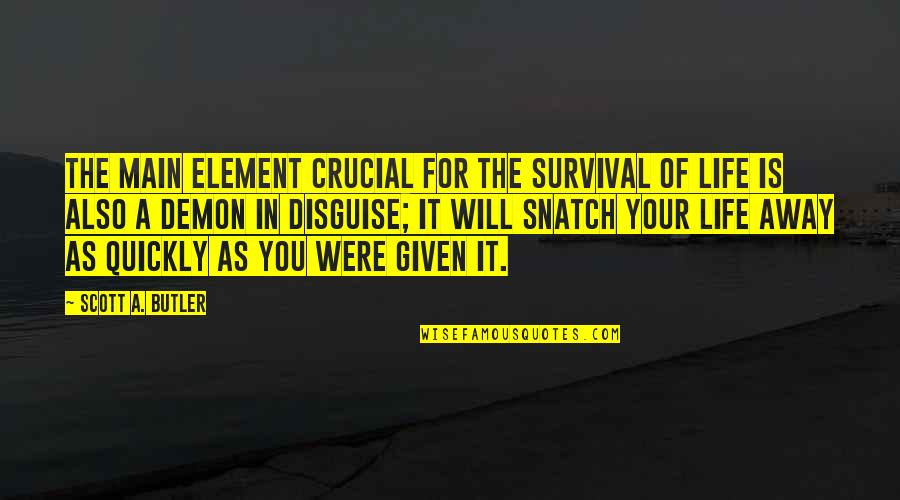 The main element crucial for the survival of life is also a demon in disguise; it will snatch your life away as quickly as you were given it.
—
Scott A. Butler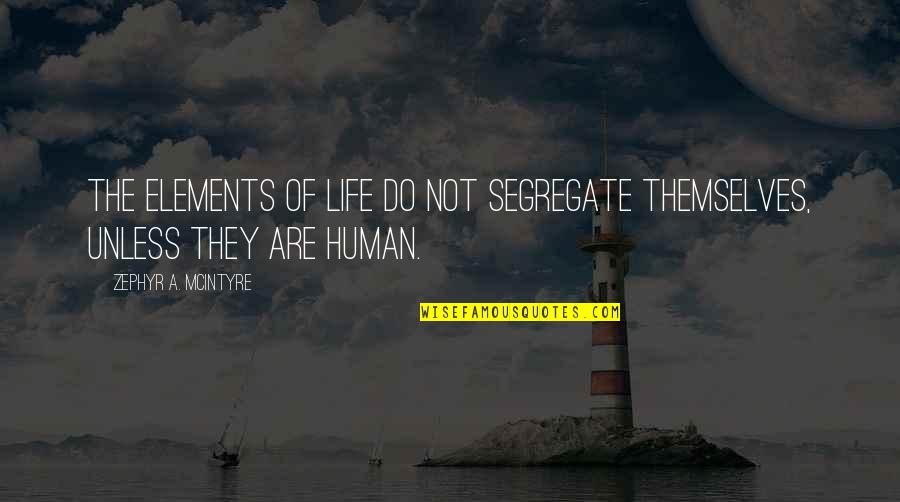 The elements of life do not segregate themselves, unless they are human.
—
Zephyr A. McIntyre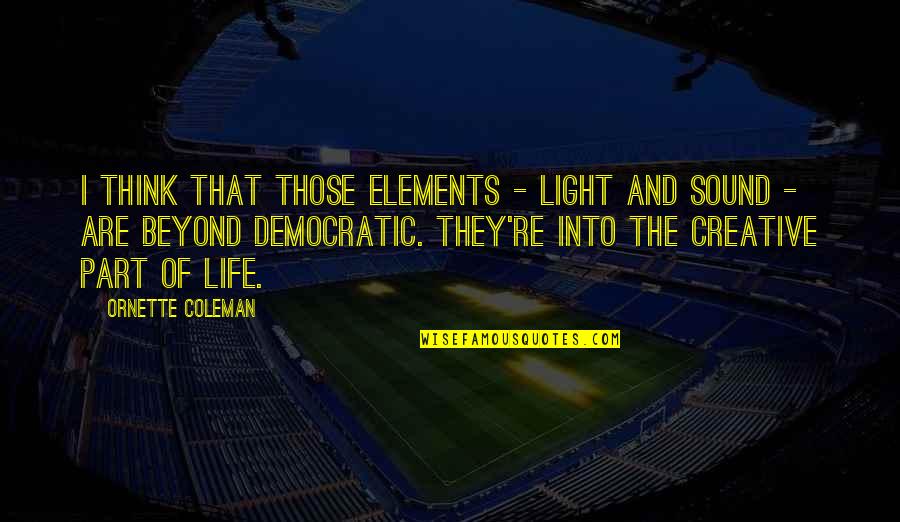 I think that those elements - light and sound - are beyond democratic. They're into the creative part of life.
—
Ornette Coleman
A party of order or stability, and a party of progress or reform, are both necessary elements of a healthy state of political life.
—
John Stuart Mill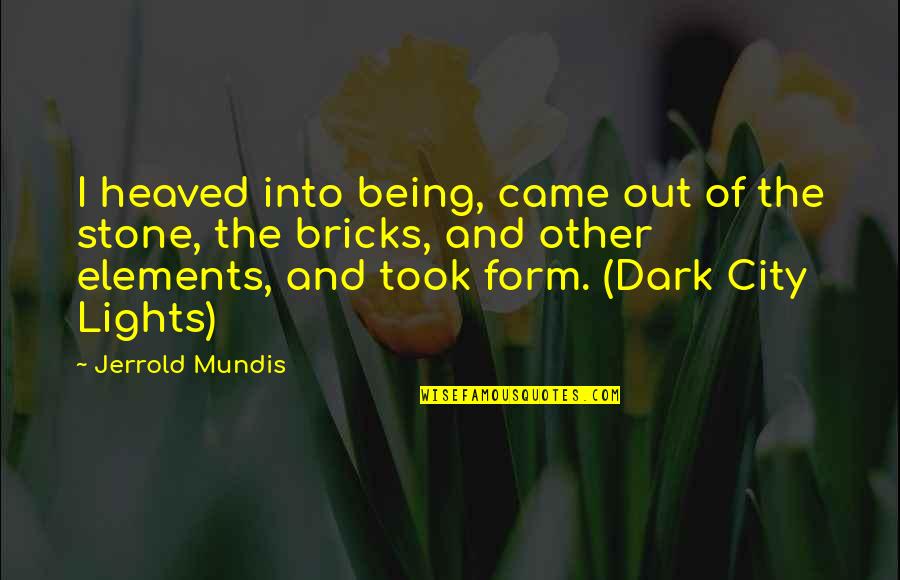 I heaved into being, came out of the stone, the bricks, and other elements, and took form. (Dark City Lights)
—
Jerrold Mundis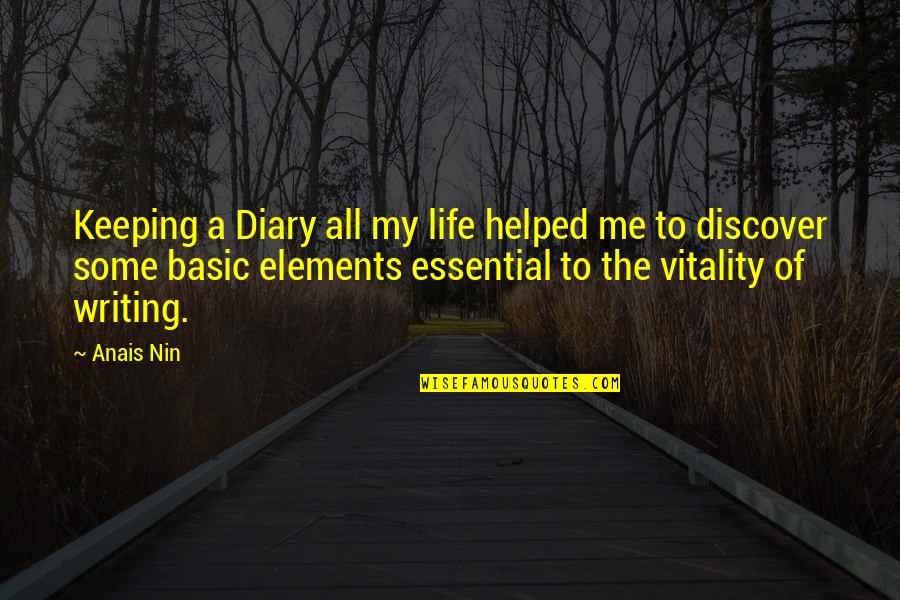 Keeping a Diary all my life helped me to discover some basic elements essential to the vitality of writing.
—
Anais Nin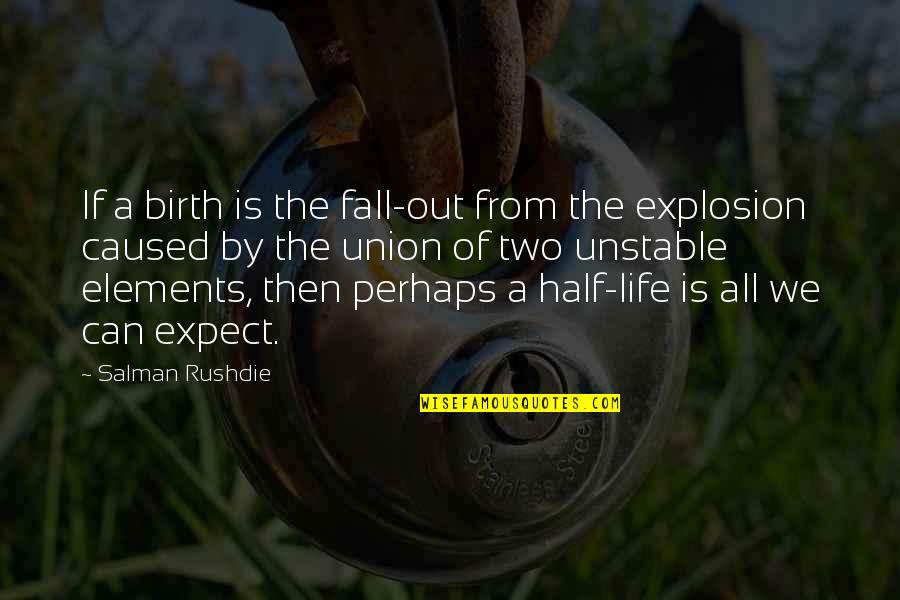 If a birth is the fall-out from the explosion caused by the union of two unstable elements, then perhaps a half-life is all we can expect. —
Salman Rushdie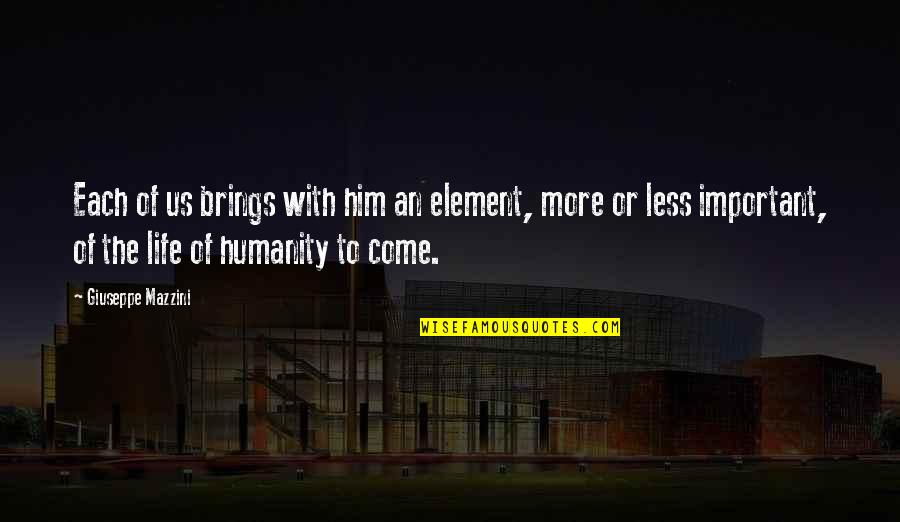 Each of us brings with him an element, more or less important, of the life of humanity to come. —
Giuseppe Mazzini
Life is not a series of events charged with elements of contrast, contradiction, or surprise. It is a deep, coherent, and unfaltering process. —
Percy C. Ainsworth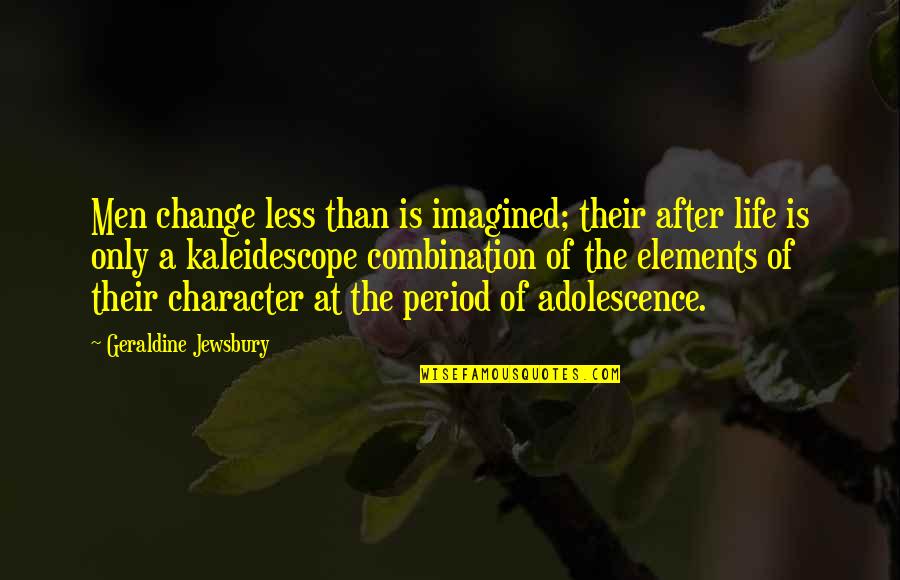 Men change less than is imagined; their after life is only a kaleidescope combination of the elements of their character at the period of adolescence. —
Geraldine Jewsbury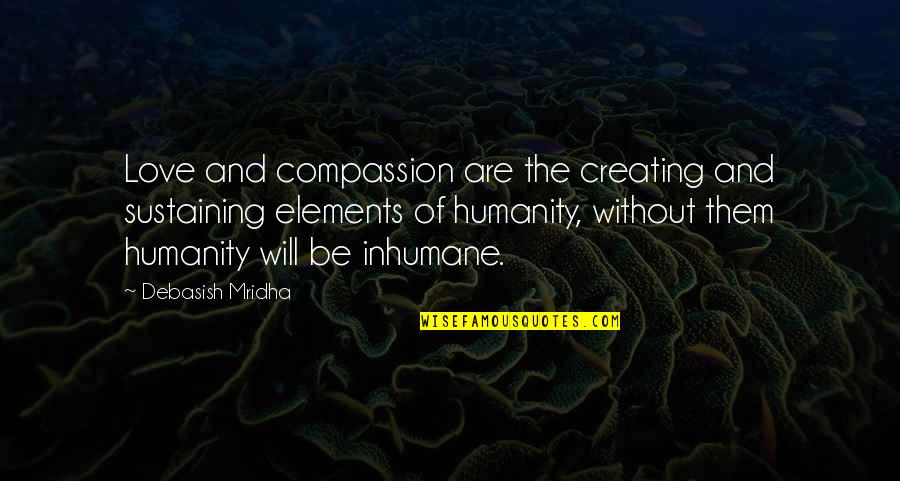 Love and compassion are the creating and sustaining elements of humanity, without them humanity will be inhumane. —
Debasish Mridha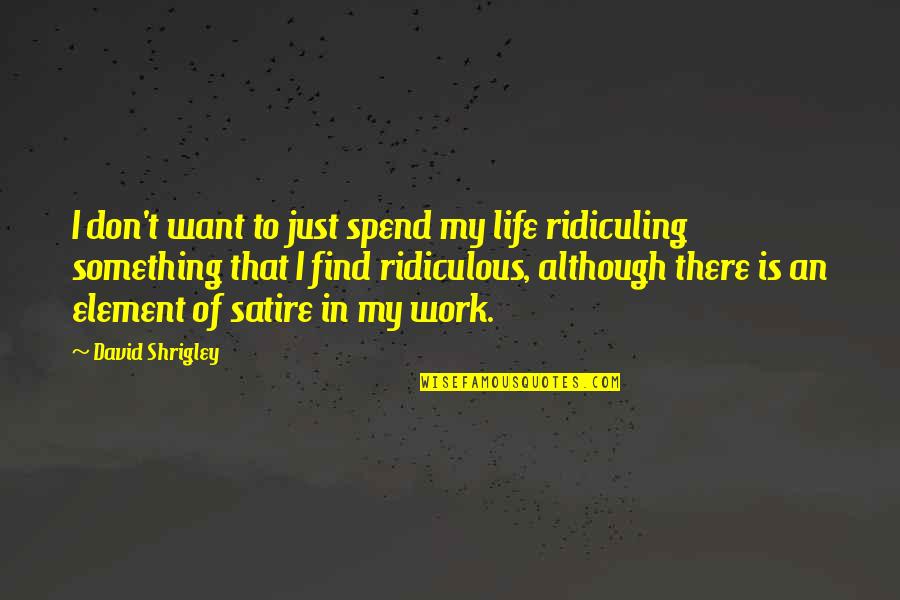 I don't want to just spend my life ridiculing something that I find ridiculous, although there is an element of satire in my work. —
David Shrigley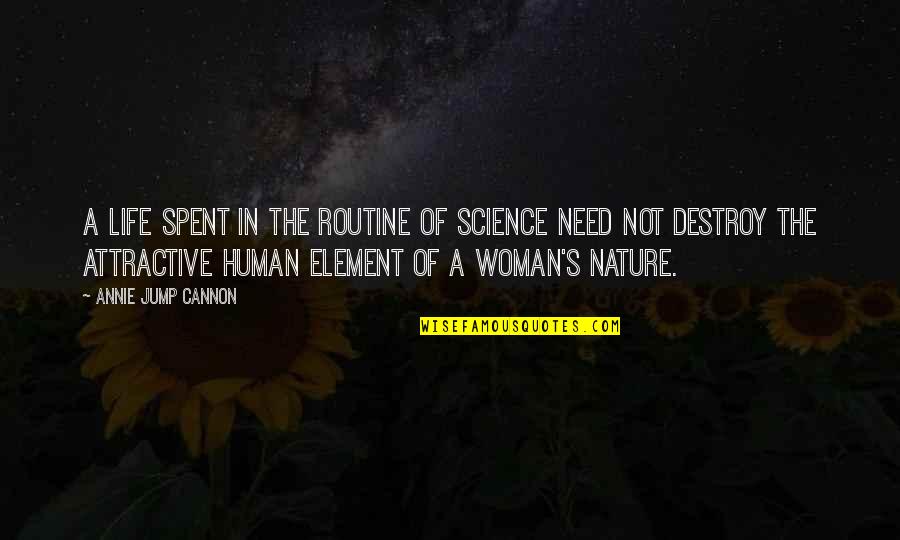 A life spent in the routine of science need not destroy the attractive human element of a woman's nature. —
Annie Jump Cannon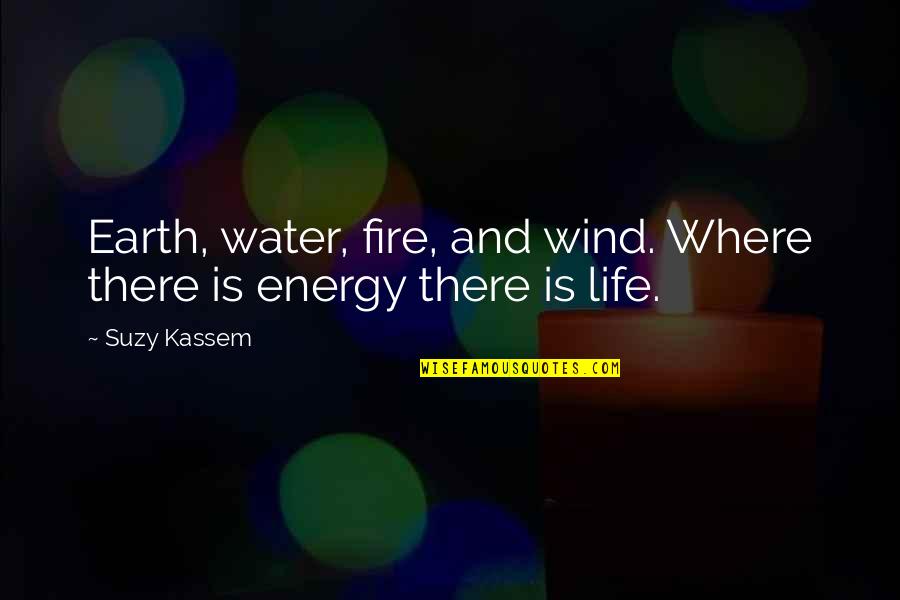 Earth, water, fire, and wind. Where there is energy there is life. —
Suzy Kassem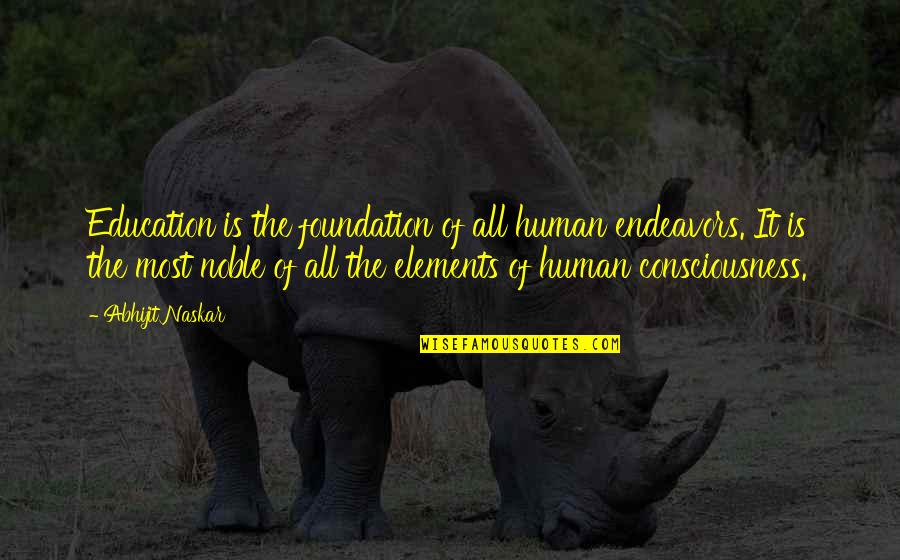 Education is the foundation of all human endeavors. It is the most noble of all the elements of human consciousness. —
Abhijit Naskar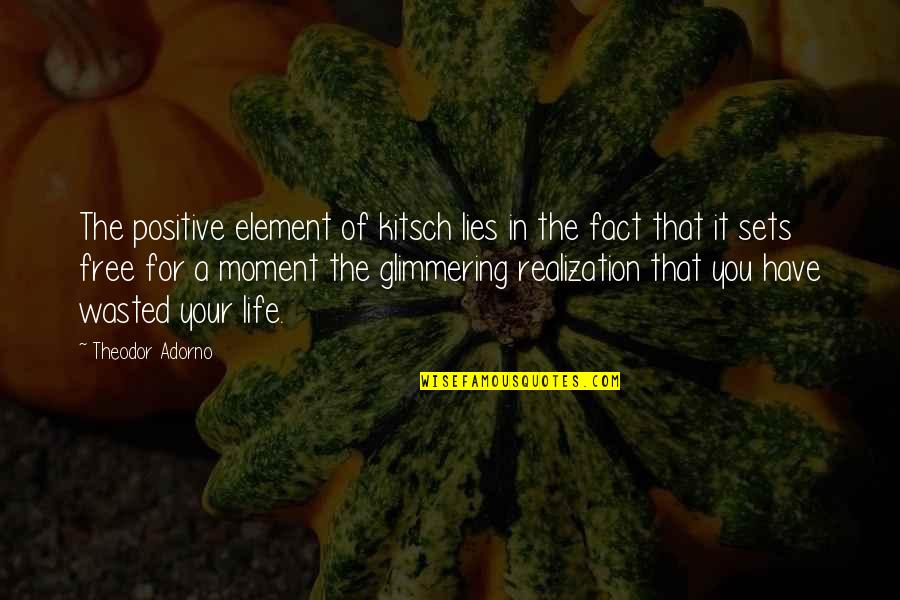 The positive element of kitsch lies in the fact that it sets free for a moment the glimmering realization that you have wasted your life. —
Theodor Adorno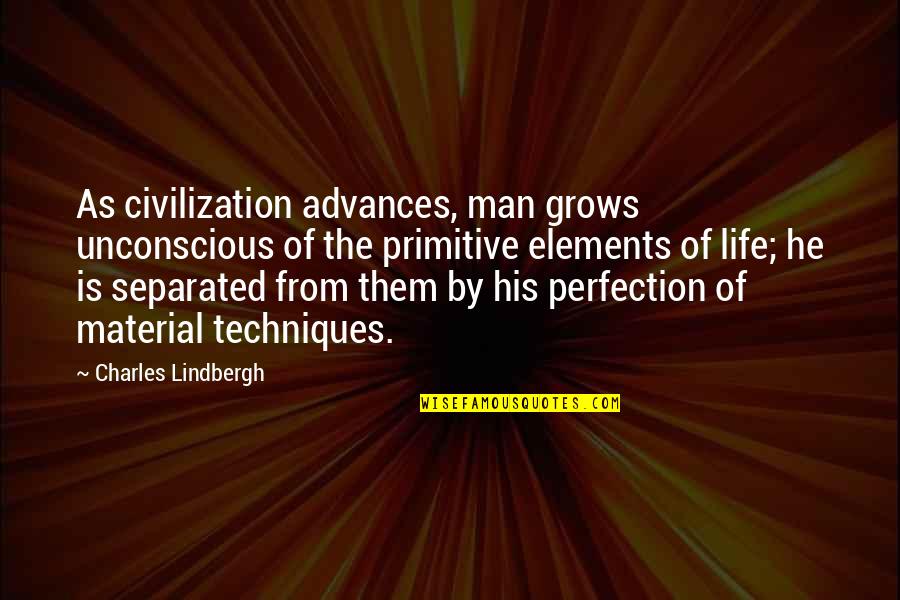 As civilization advances, man grows unconscious of the primitive
elements of life
; he is separated from them by his perfection of material techniques. —
Charles Lindbergh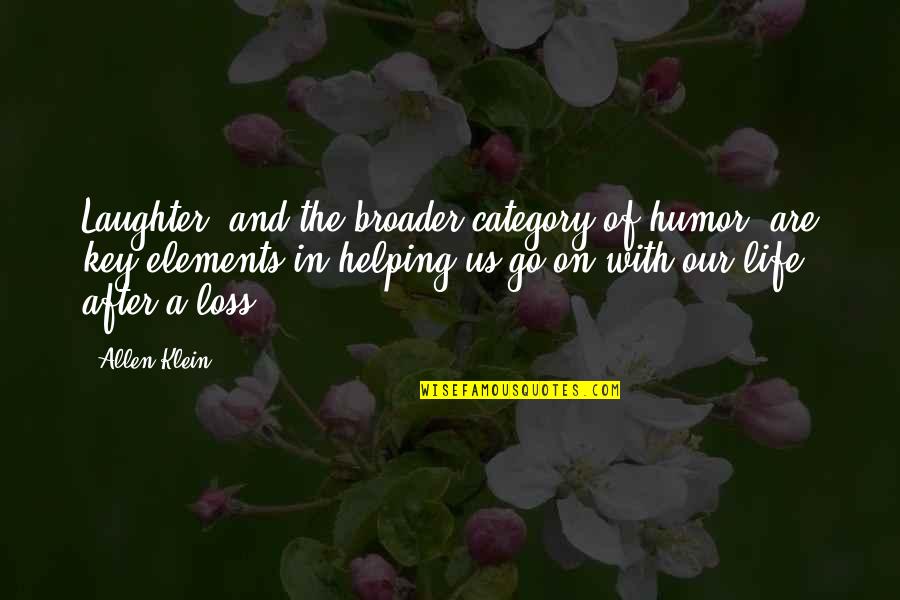 Laughter, and the broader category of humor, are key elements in helping us go on with our life after a loss. —
Allen Klein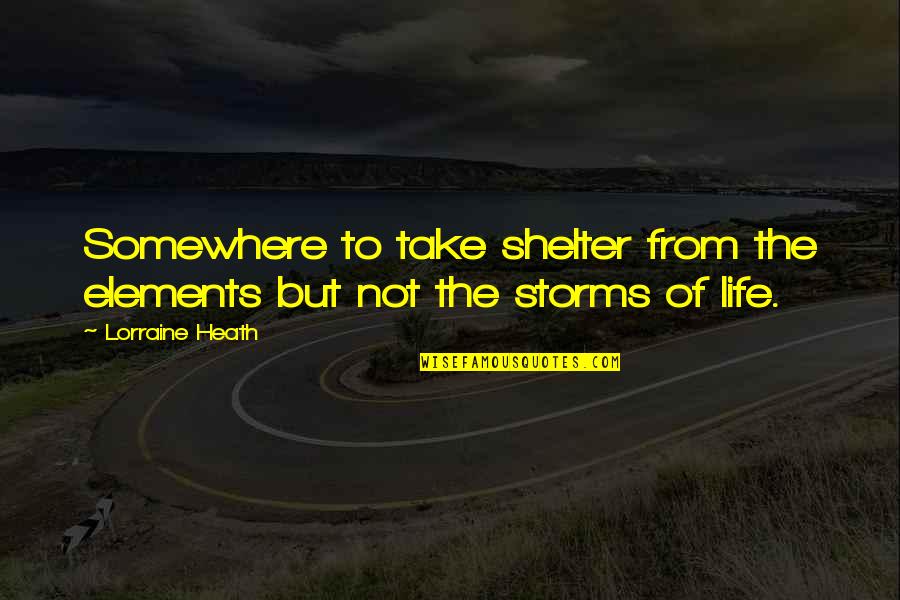 Somewhere to take shelter from the elements but not the storms of life. —
Lorraine Heath
He seemed to believe that from such humble, inert elements as flour, shortening, and drab little envelopes of yeast, life itself could be produced. —
Michael Cunningham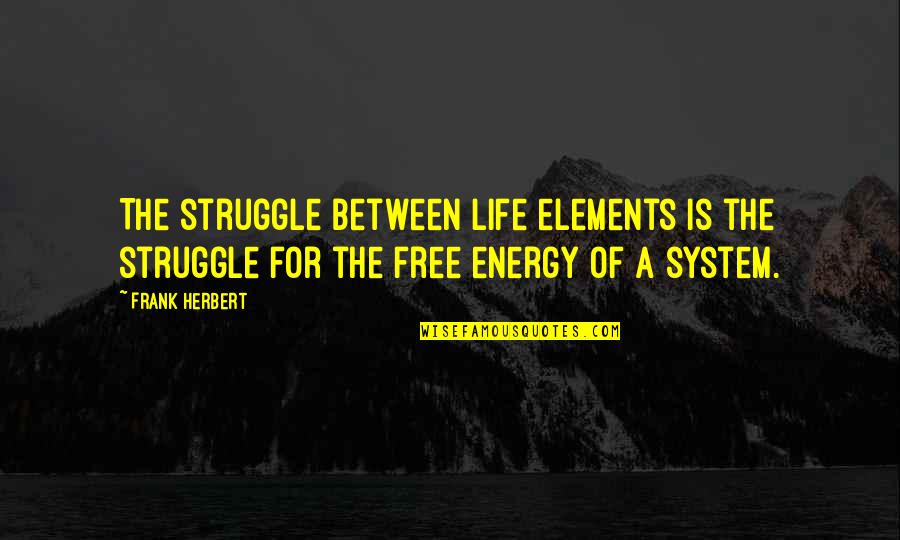 The struggle between life elements is the struggle for the free energy of a system. —
Frank Herbert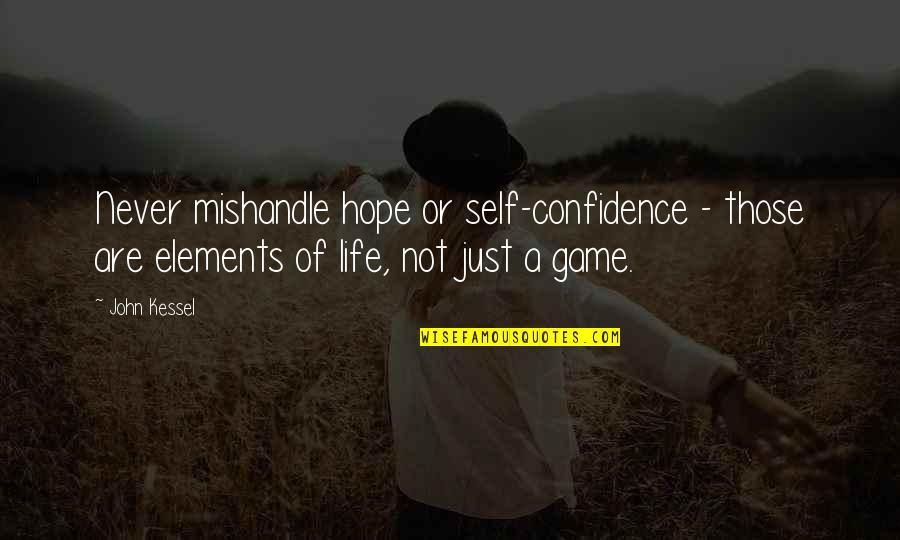 Never mishandle hope or self-confidence - those are
elements of life
, not just a game. —
John Kessel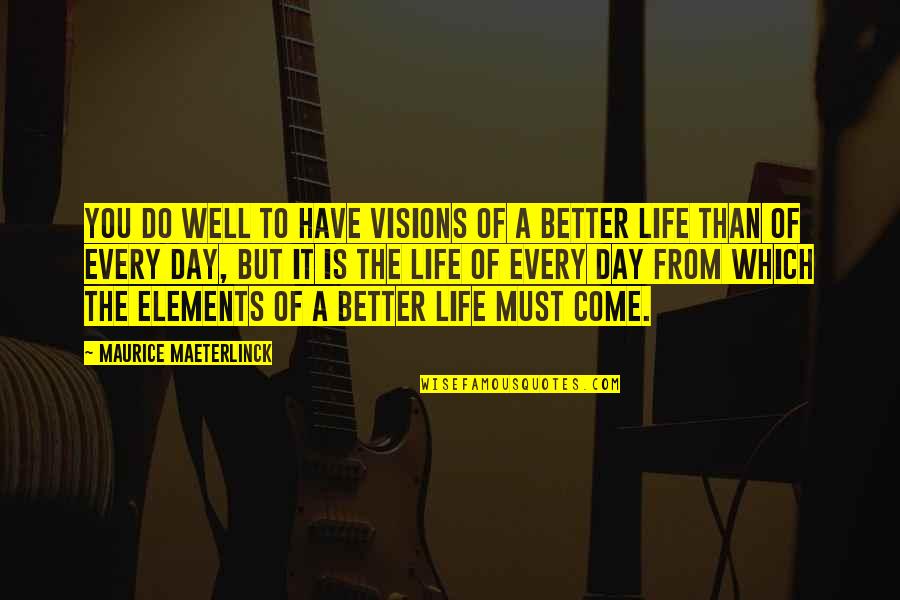 You do well to have visions of a better life than of every day, but it is the life of every day from which the elements of a better life must come. —
Maurice Maeterlinck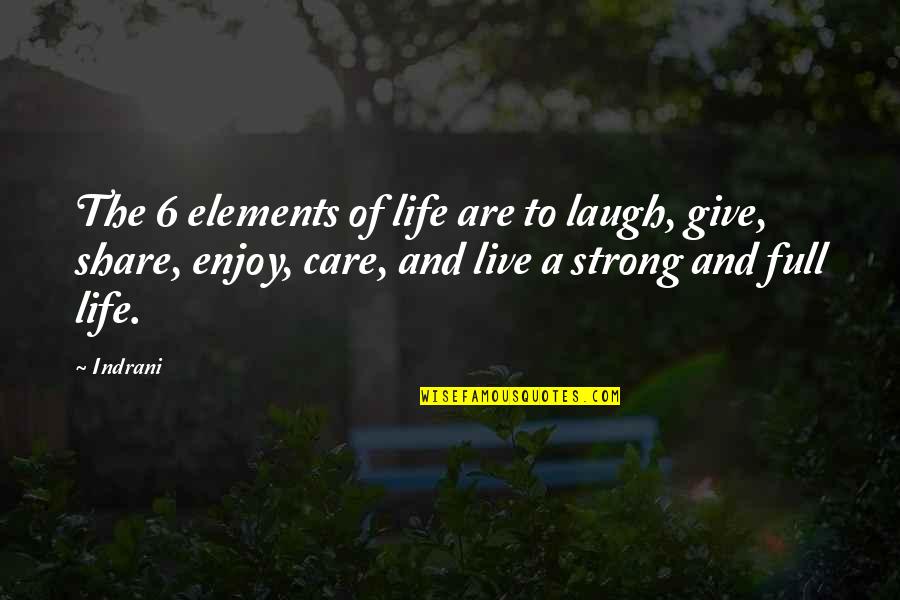 The 6
elements of life
are to laugh, give, share, enjoy, care, and live a strong and full life. —
Indrani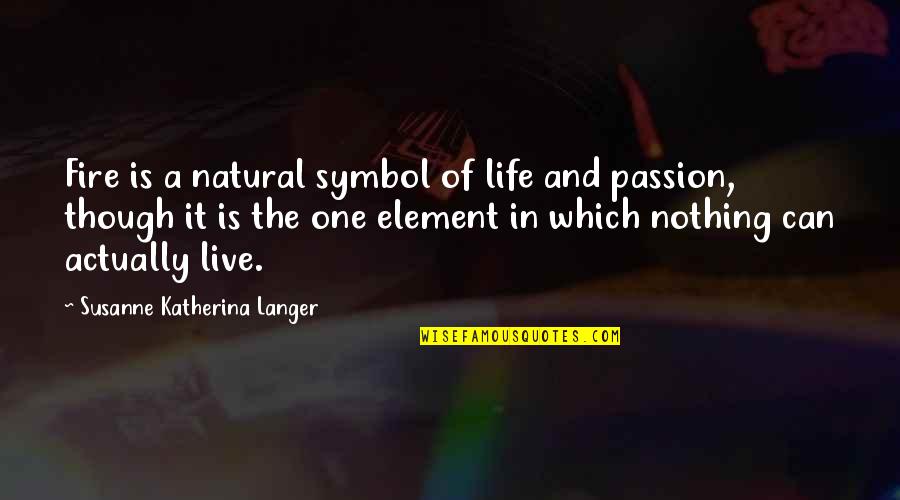 Fire is a natural symbol of life and passion, though it is the one element in which nothing can actually live. —
Susanne Katherina Langer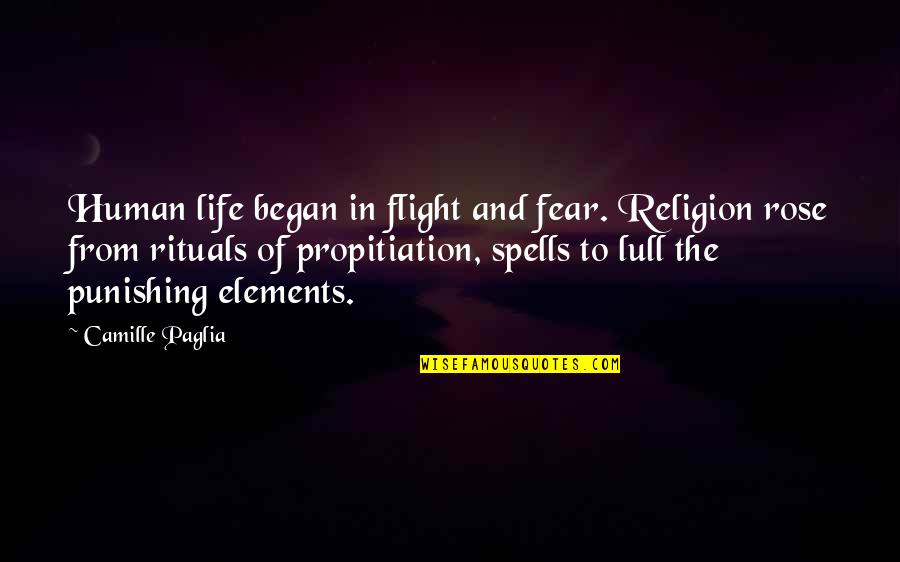 Human life began in flight and fear. Religion rose from rituals of propitiation, spells to lull the punishing elements. —
Camille Paglia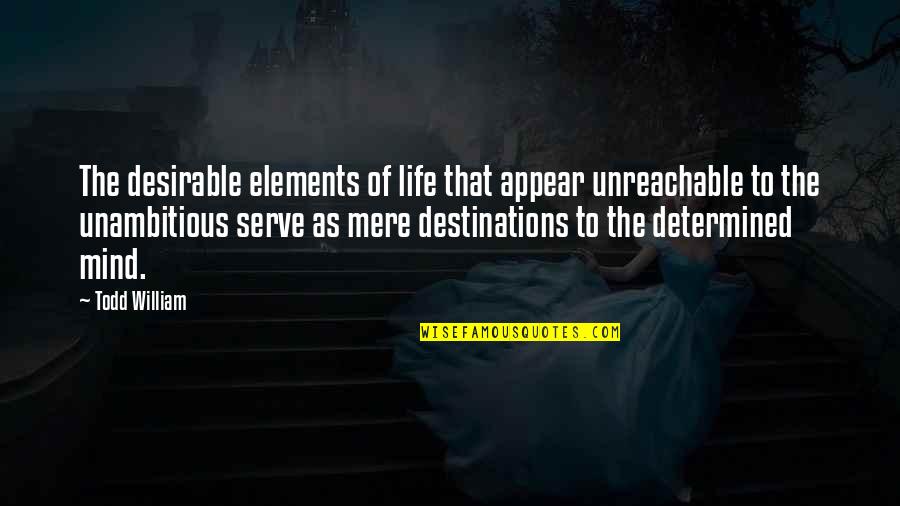 The desirable
elements of life
that appear unreachable to the unambitious serve as mere destinations to the determined mind. —
Todd William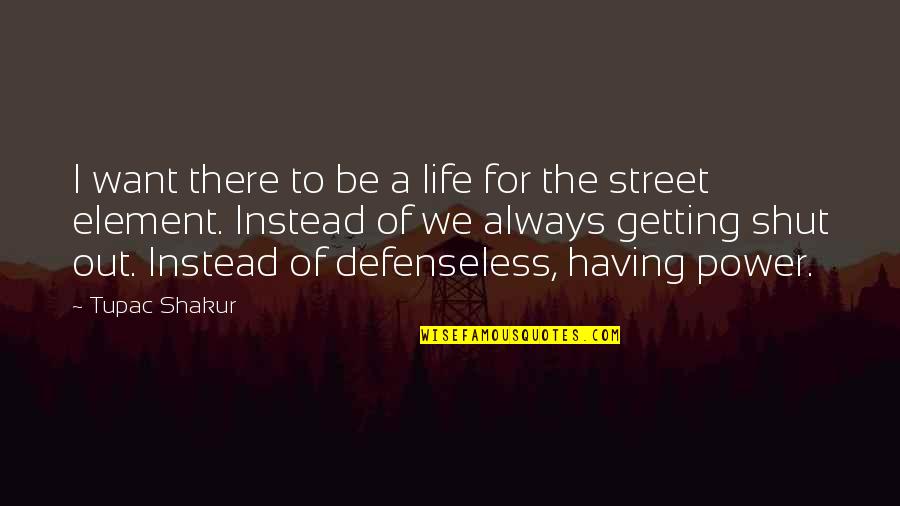 I want there to be a life for the street element. Instead of we always getting shut out. Instead of defenseless, having power. —
Tupac Shakur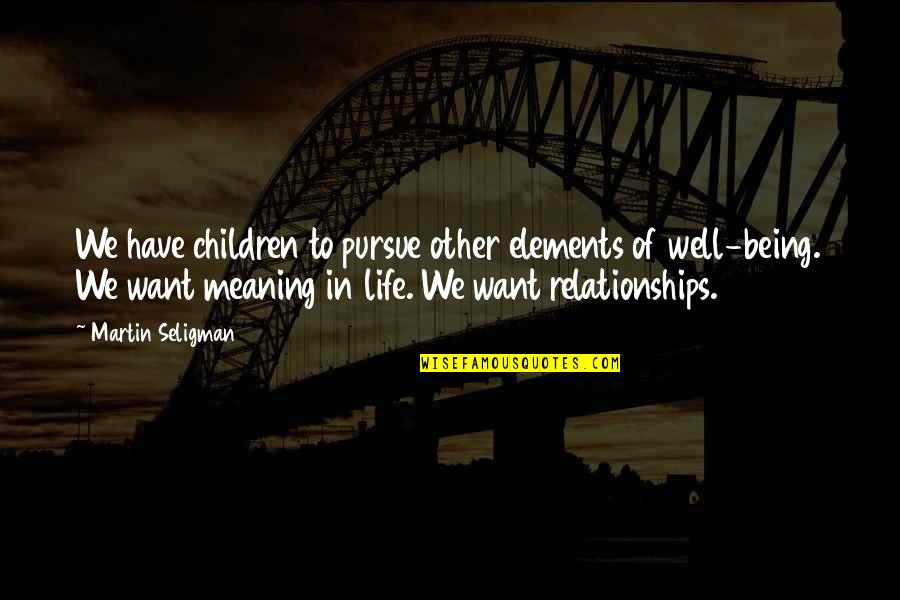 We have children to pursue other elements of well-being. We want meaning in life. We want relationships. —
Martin Seligman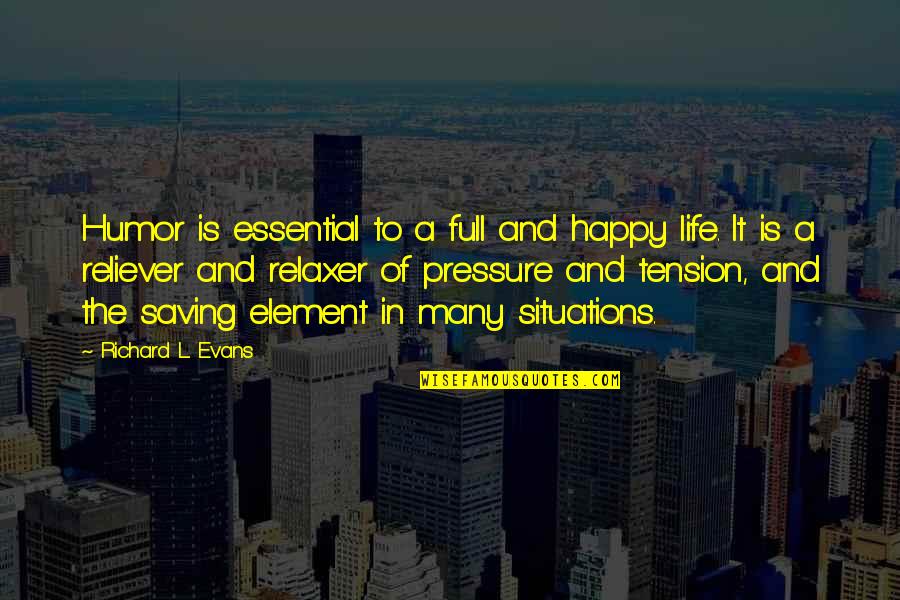 Humor is essential to a full and happy life. It is a reliever and relaxer of pressure and tension, and the saving element in many situations. —
Richard L. Evans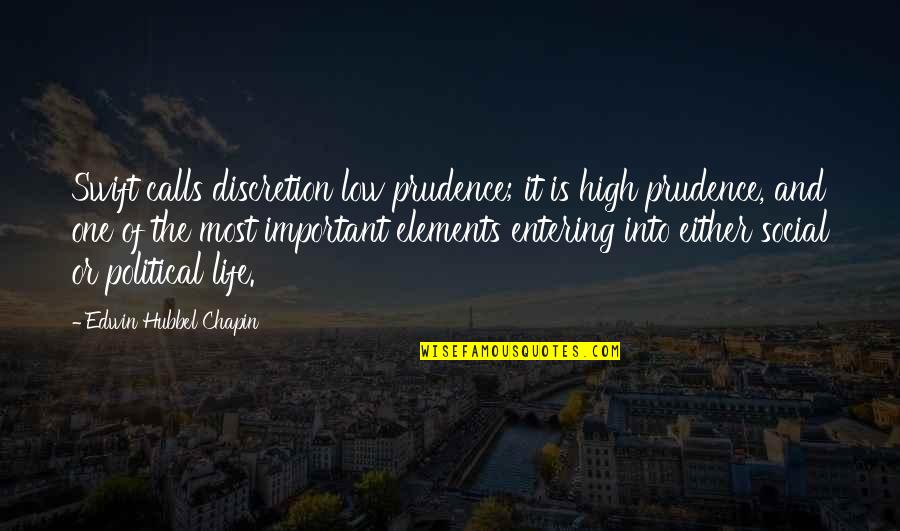 Swift calls discretion low prudence; it is high prudence, and one of the most important elements entering into either social or political life. —
Edwin Hubbel Chapin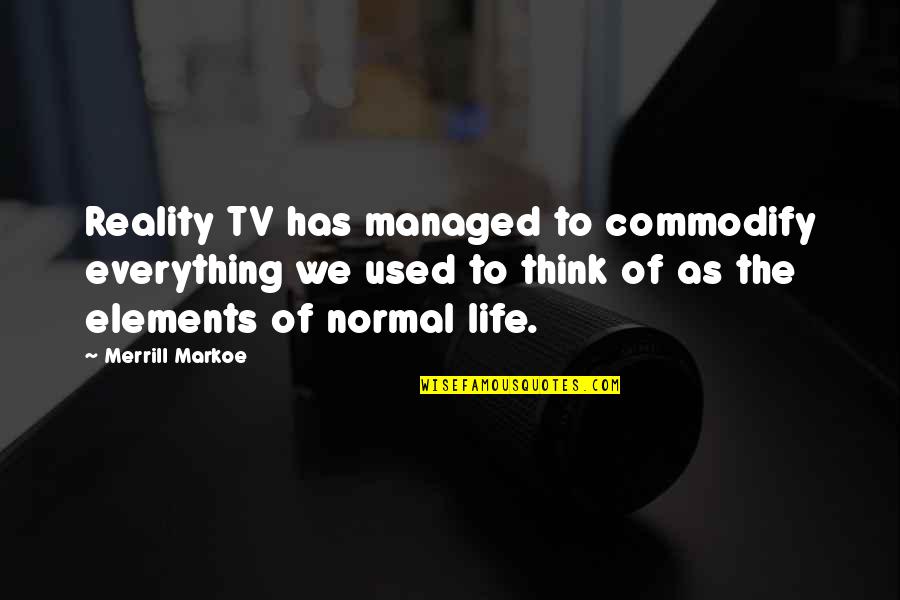 Reality TV has managed to commodify everything we used to think of as the elements of normal life. —
Merrill Markoe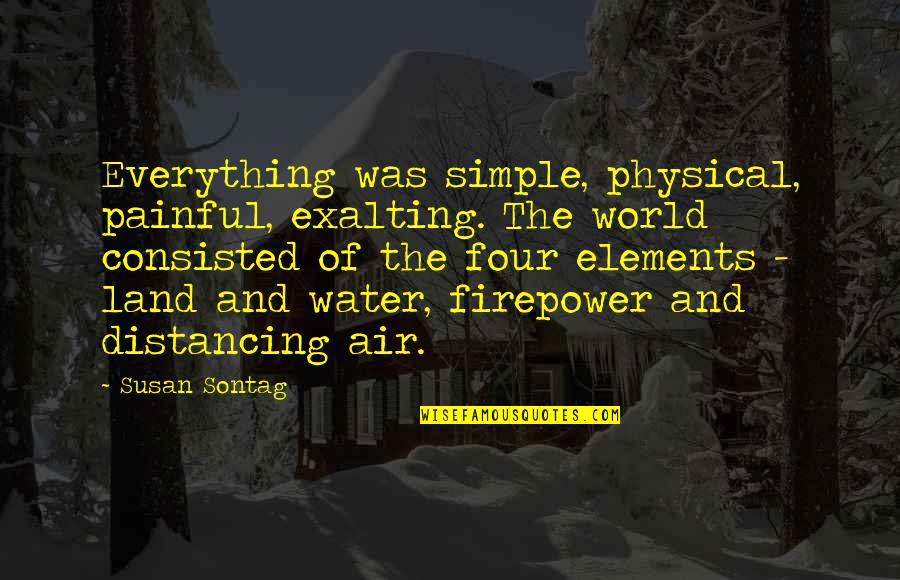 Everything was simple, physical, painful, exalting. The world consisted of the four elements - land and water, firepower and distancing air. —
Susan Sontag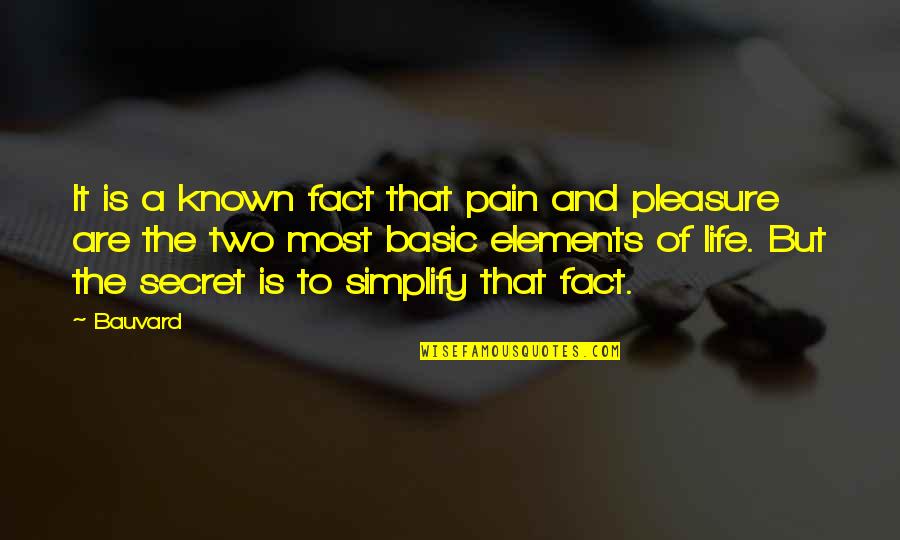 It is a known fact that pain and pleasure are the two most basic
elements of life
. But the secret is to simplify that fact. —
Bauvard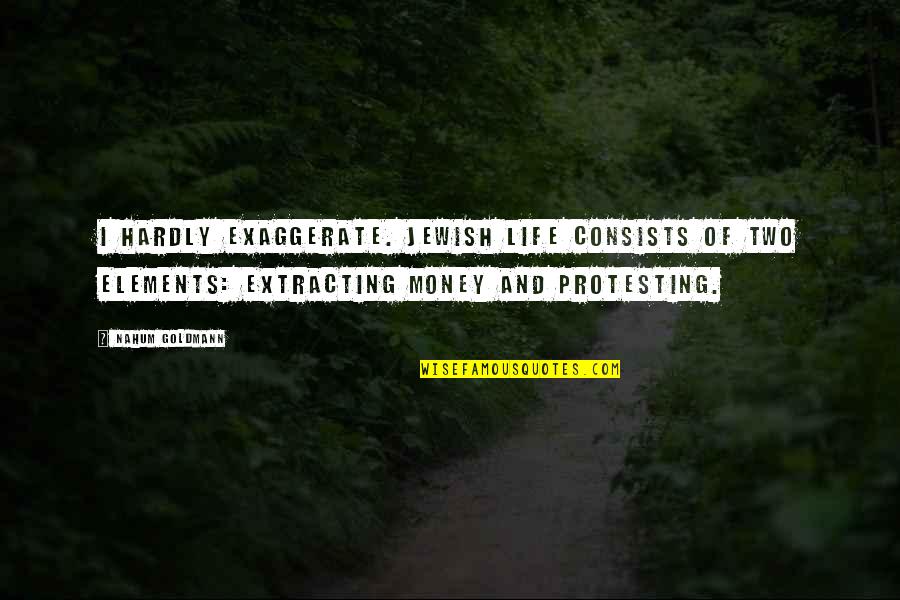 I hardly exaggerate. Jewish life consists of two elements: Extracting money and protesting. —
Nahum Goldmann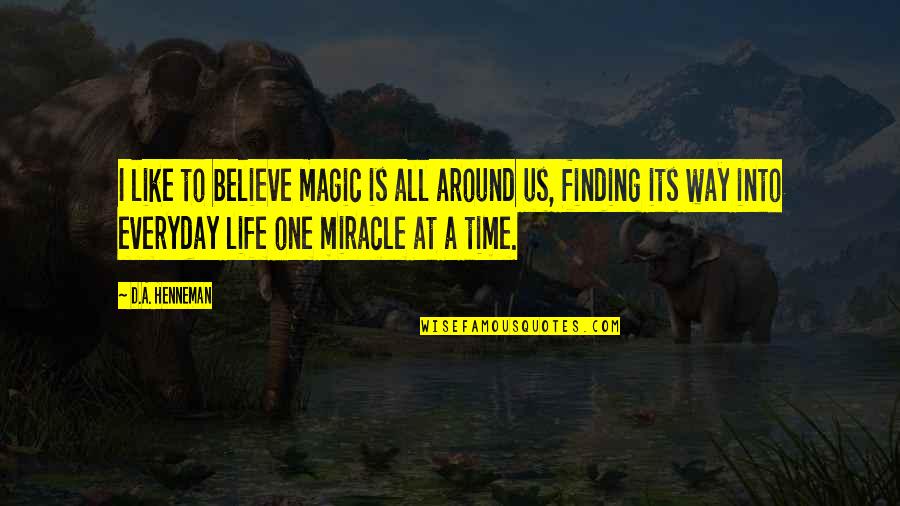 I like to believe magic is all around us, finding its way into everyday life one miracle at a time. —
D.A. Henneman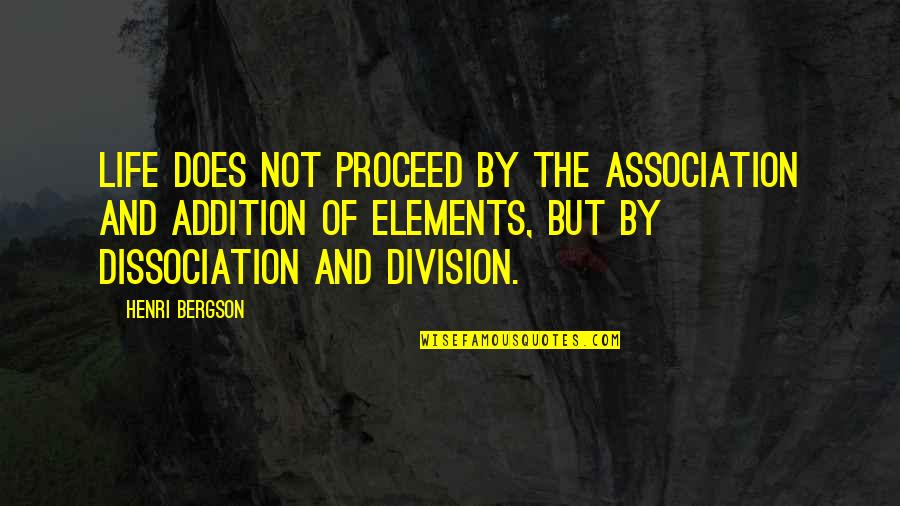 Life does not proceed by the association and addition of elements, but by dissociation and division. —
Henri Bergson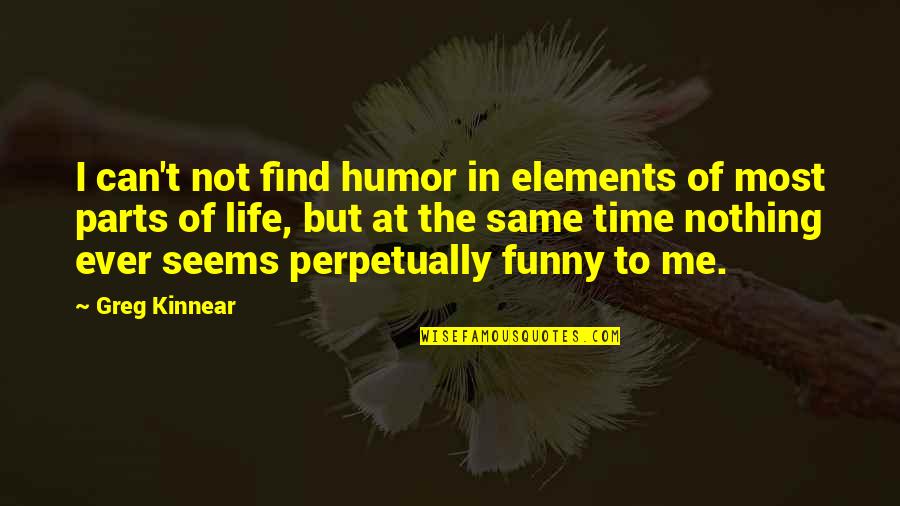 I can't not find humor in elements of most parts of life, but at the same time nothing ever seems perpetually funny to me. —
Greg Kinnear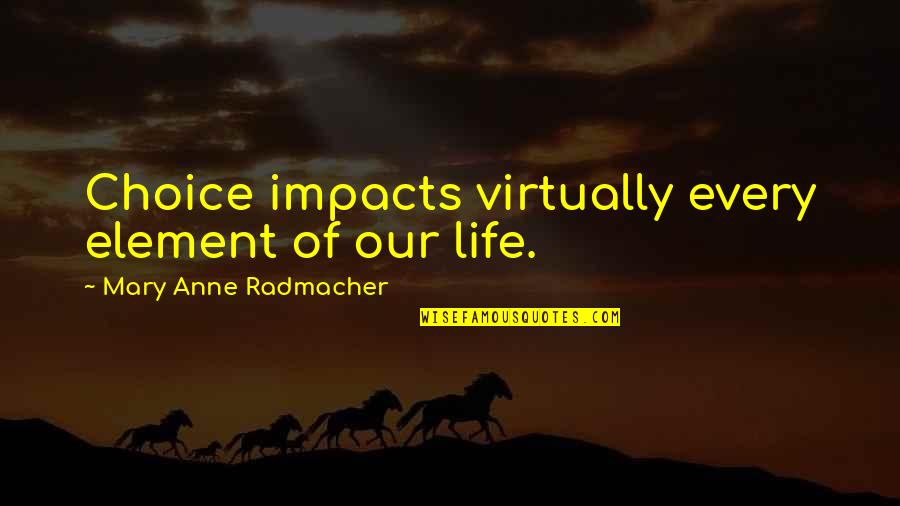 Choice impacts virtually every element of our life. —
Mary Anne Radmacher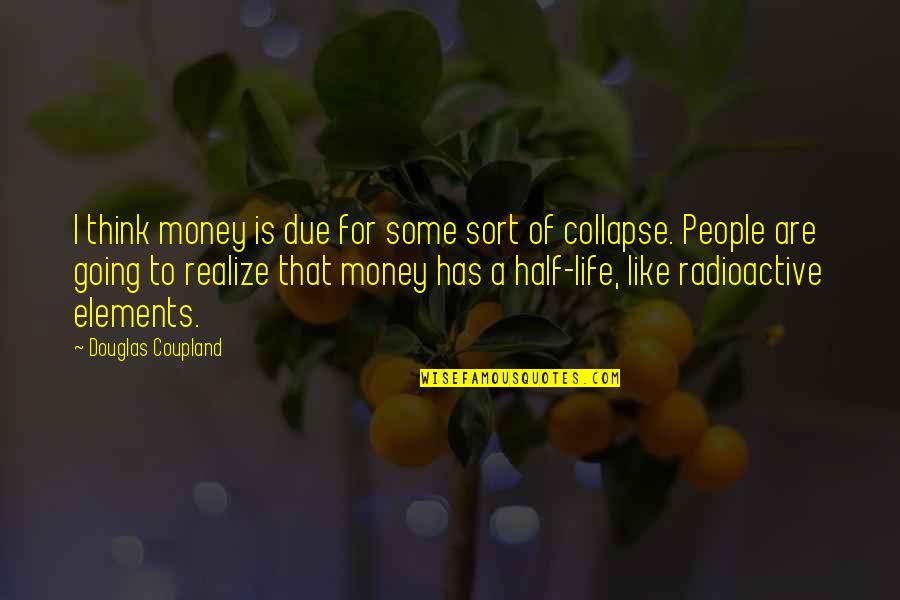 I think money is due for some sort of collapse. People are going to realize that money has a half-life, like radioactive elements. —
Douglas Coupland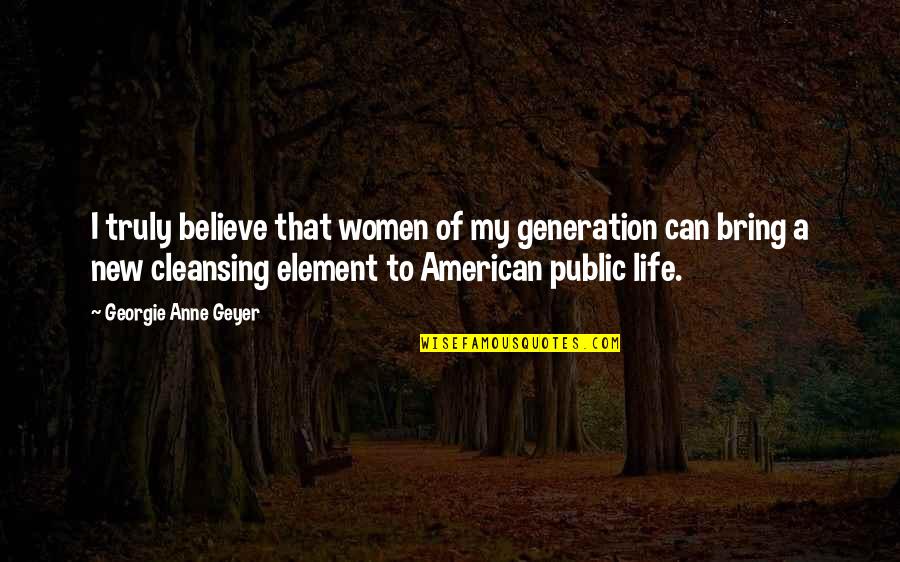 I truly believe that women of my generation can bring a new cleansing element to American public life. —
Georgie Anne Geyer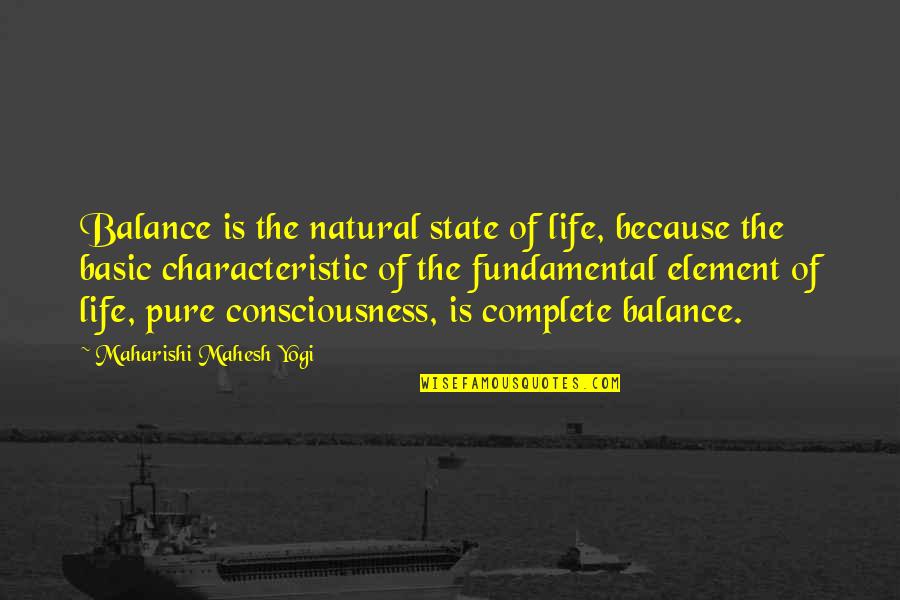 Balance is the natural state of life, because the basic characteristic of the fundamental element of life, pure consciousness, is complete balance. —
Maharishi Mahesh Yogi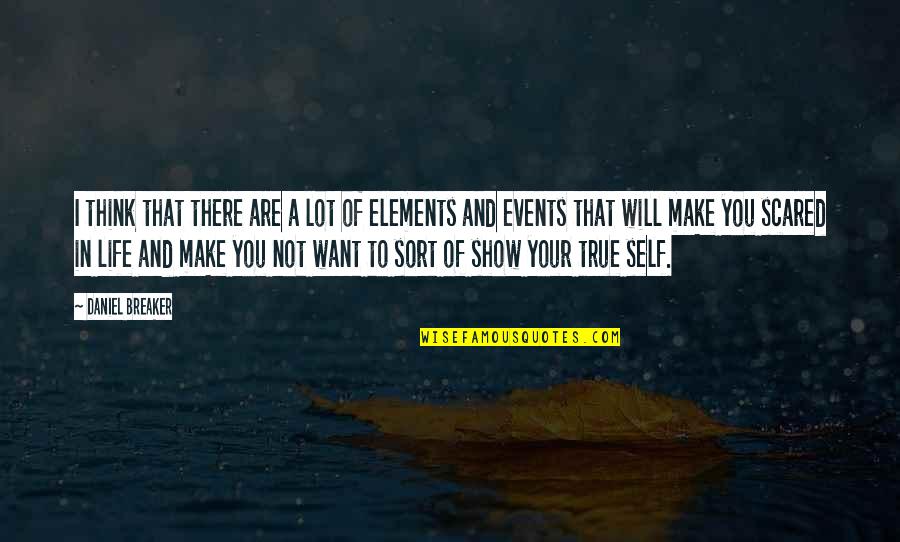 I think that there are a lot of elements and events that will make you scared in life and make you not want to sort of show your true self. —
Daniel Breaker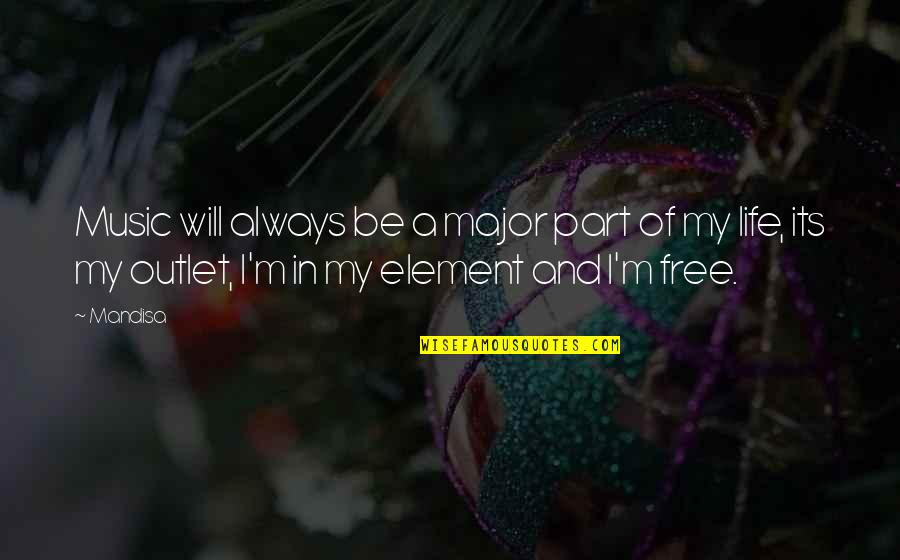 Music will always be a major part of my life, its my outlet, I'm in my element and I'm free. —
Mandisa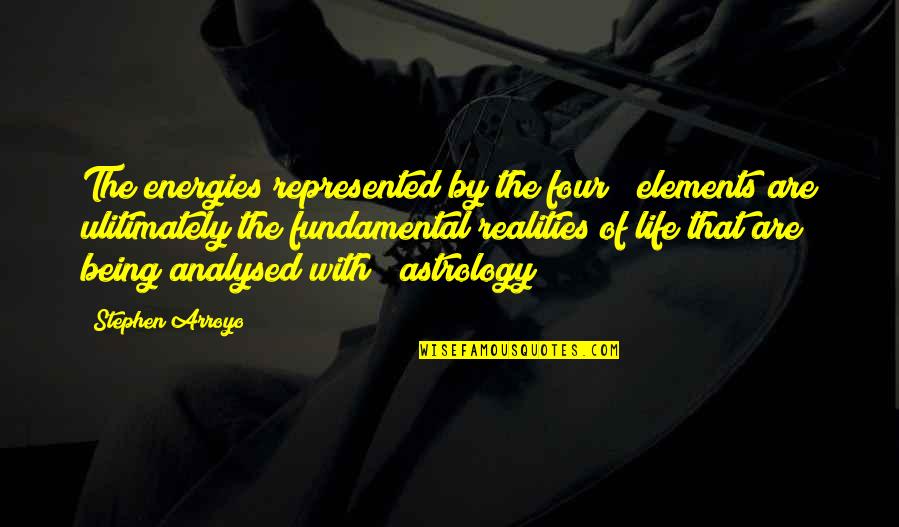 The energies represented by the four # elements are ulitimately the fundamental realities of life that are being analysed with # astrology —
Stephen Arroyo