Novel Reader Quotes
Collection of top 46 famous quotes about Novel Reader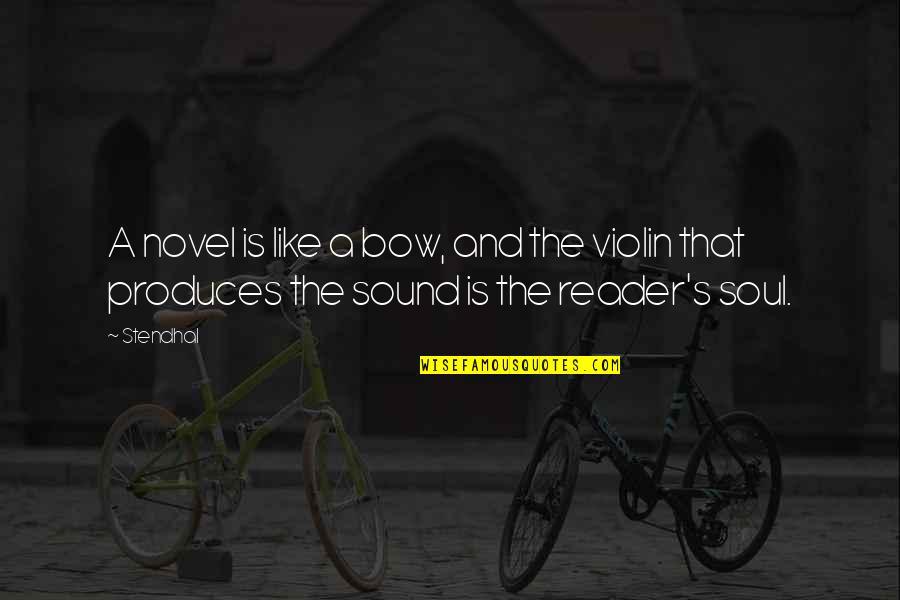 A novel is like a bow, and the violin that produces the sound is the reader's soul.
—
Stendhal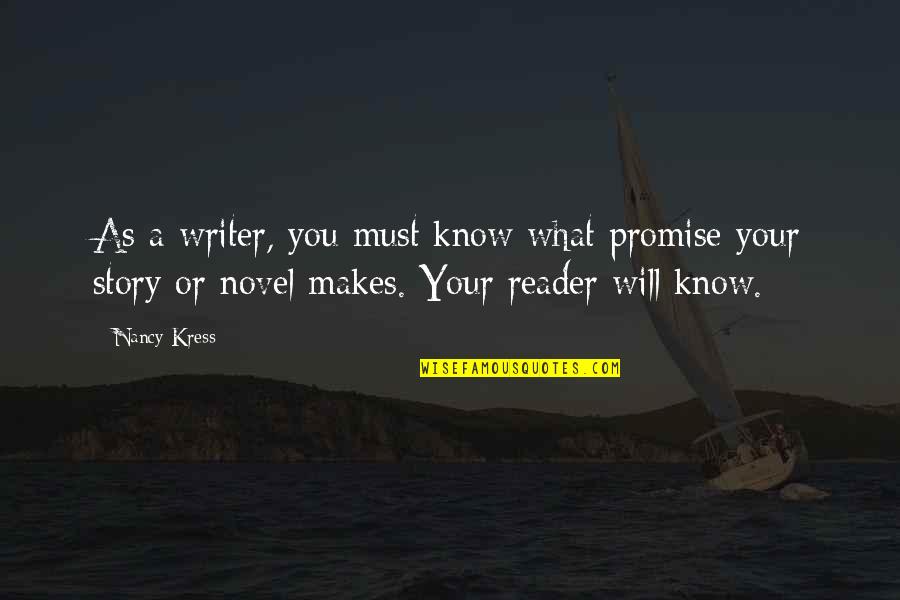 As a writer, you must know what promise your story or novel makes. Your reader will know.
—
Nancy Kress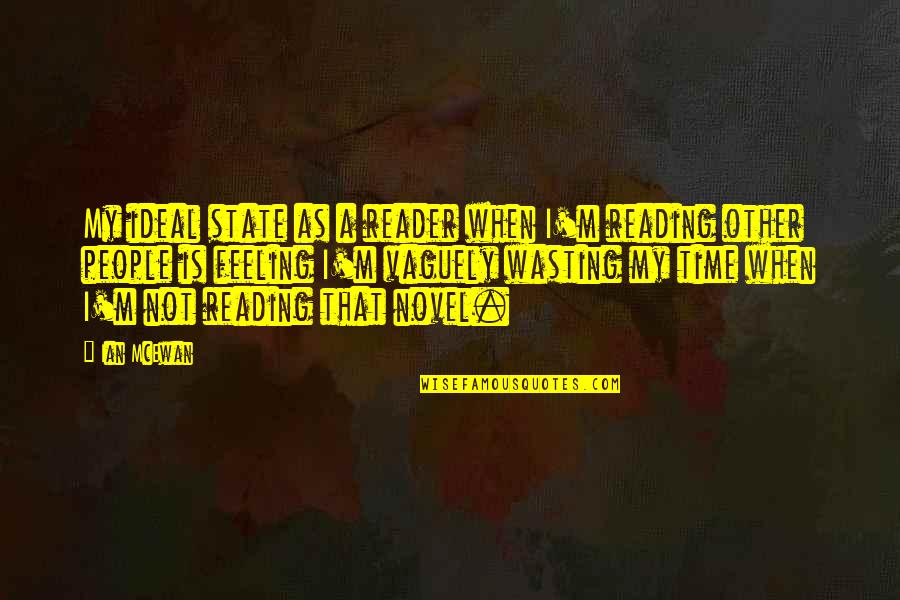 My ideal state as a reader when I'm reading other people is feeling I'm vaguely wasting my time when I'm not reading that novel.
—
Ian McEwan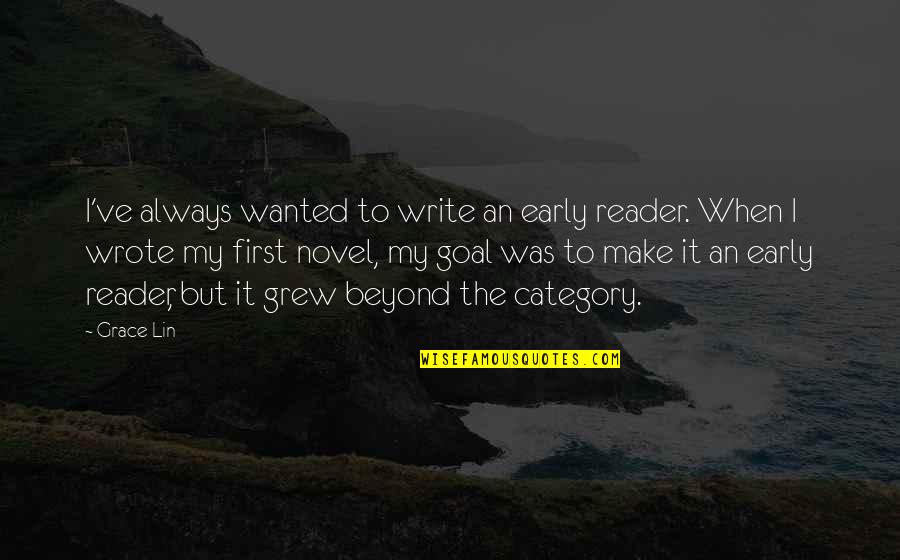 I've always wanted to write an early reader. When I wrote my first novel, my goal was to make it an early reader, but it grew beyond the category.
—
Grace Lin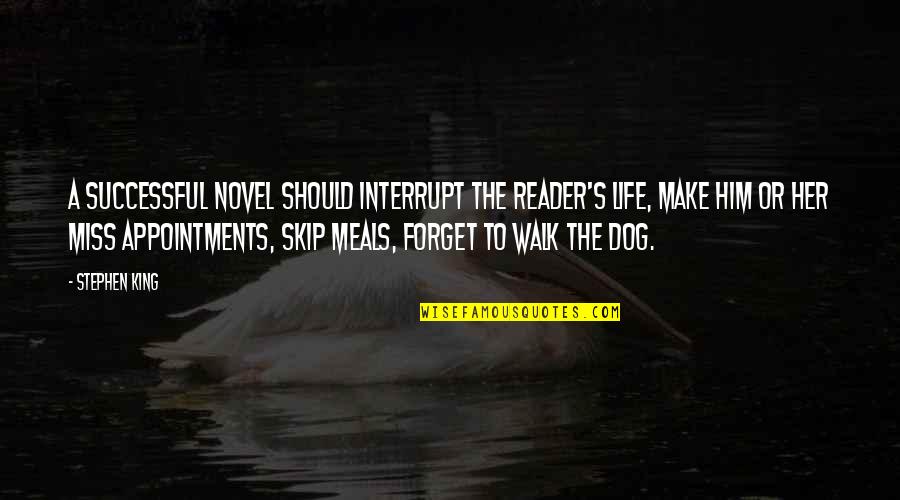 A successful novel should interrupt the reader's life, make him or her miss appointments, skip meals, forget to walk the dog.
—
Stephen King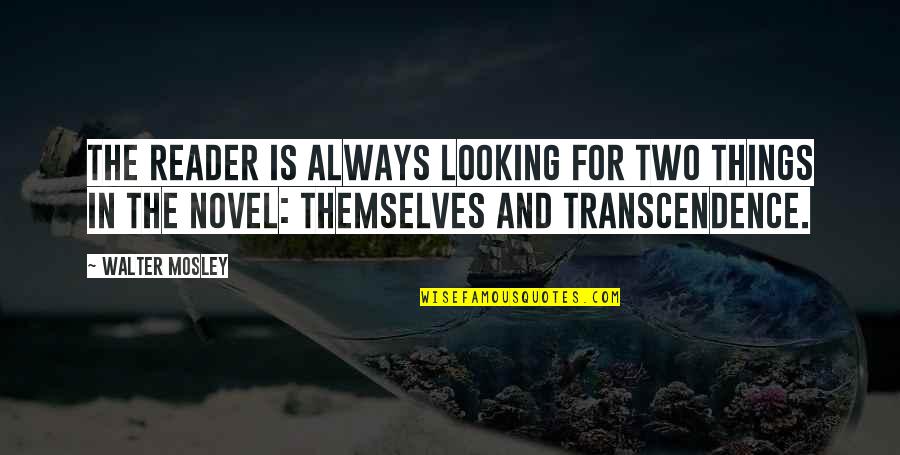 The reader is always looking for two things in the novel: themselves and transcendence.
—
Walter Mosley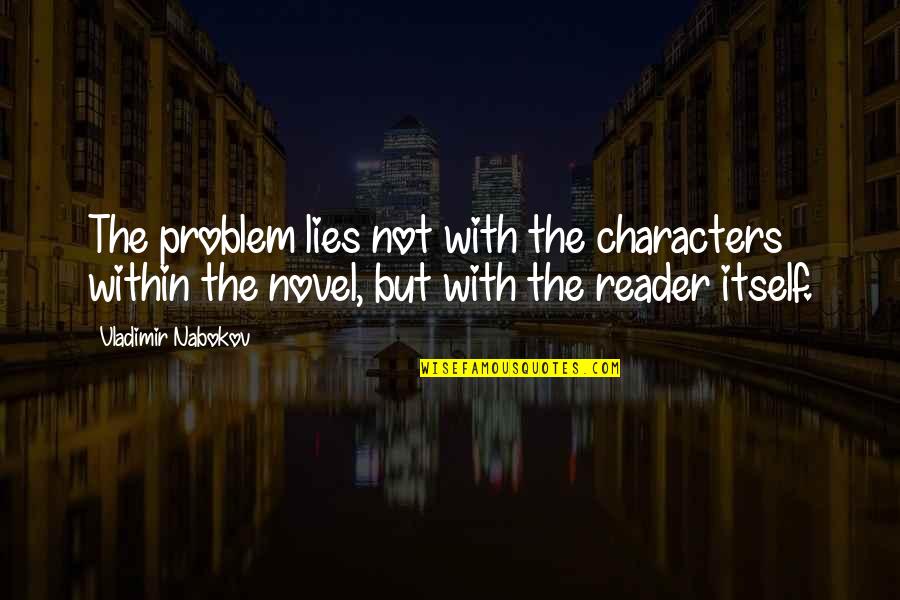 The problem lies not with the characters within the novel, but with the reader itself.
—
Vladimir Nabokov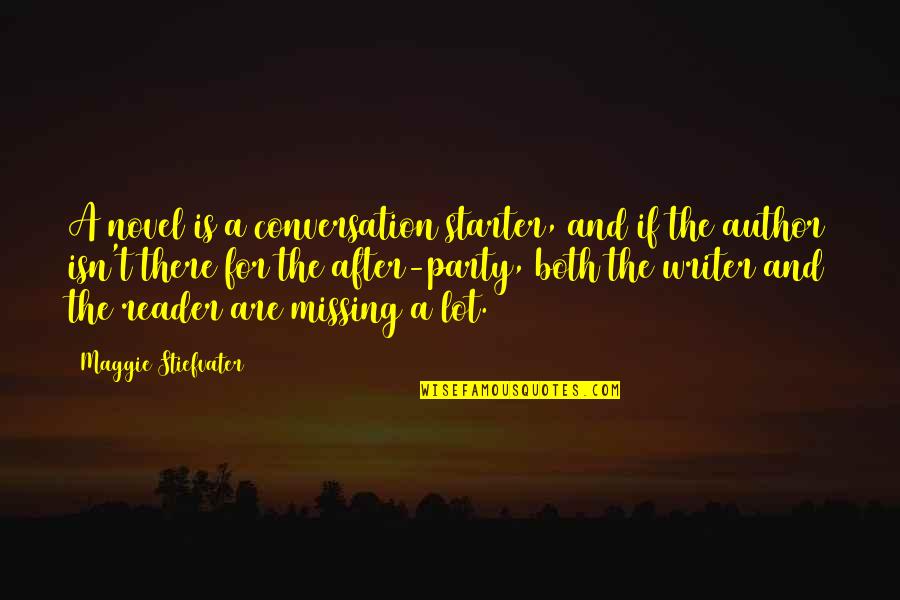 A novel is a conversation starter, and if the author isn't there for the after-party, both the writer and the reader are missing a lot.
—
Maggie Stiefvater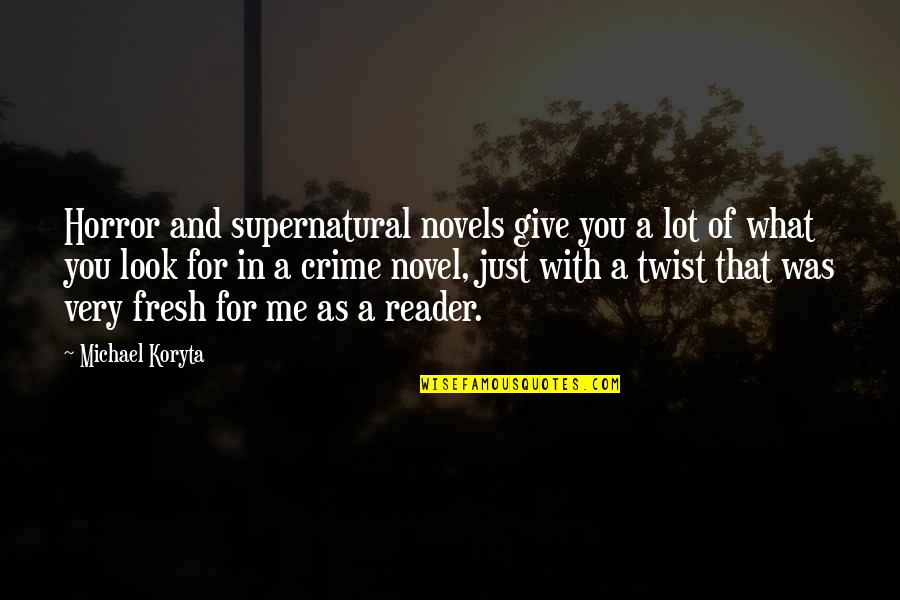 Horror and supernatural novels give you a lot of what you look for in a crime novel, just with a twist that was very fresh for me as a reader.
—
Michael Koryta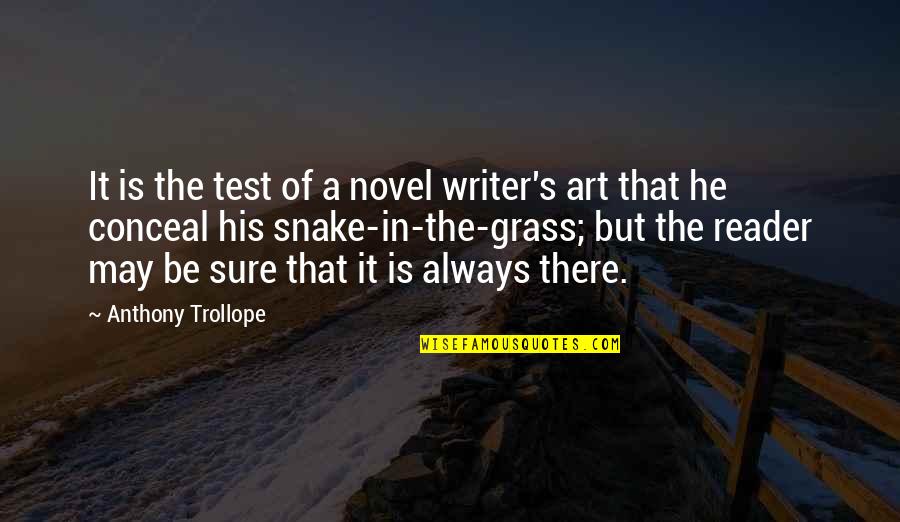 It is the test of a novel writer's art that he conceal his snake-in-the-grass; but the reader may be sure that it is always there.
—
Anthony Trollope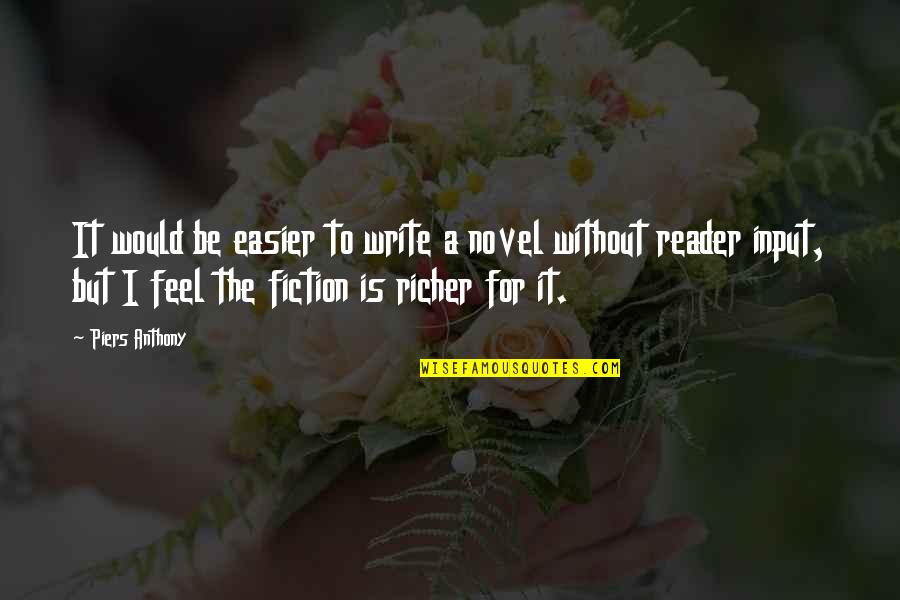 It would be easier to write a novel without reader input, but I feel the fiction is richer for it. —
Piers Anthony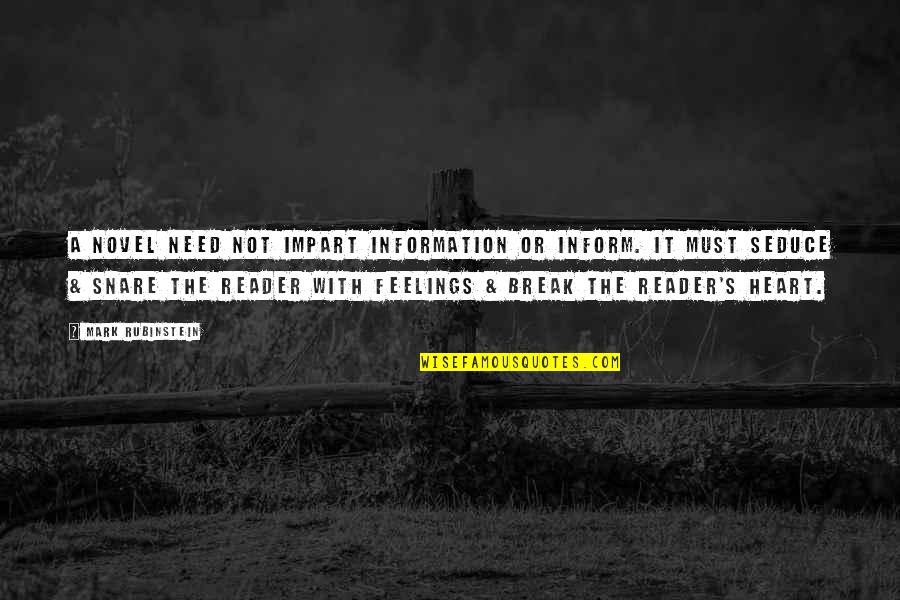 A novel need not impart information or inform. It must seduce & snare the reader with feelings & break the reader's heart. —
Mark Rubinstein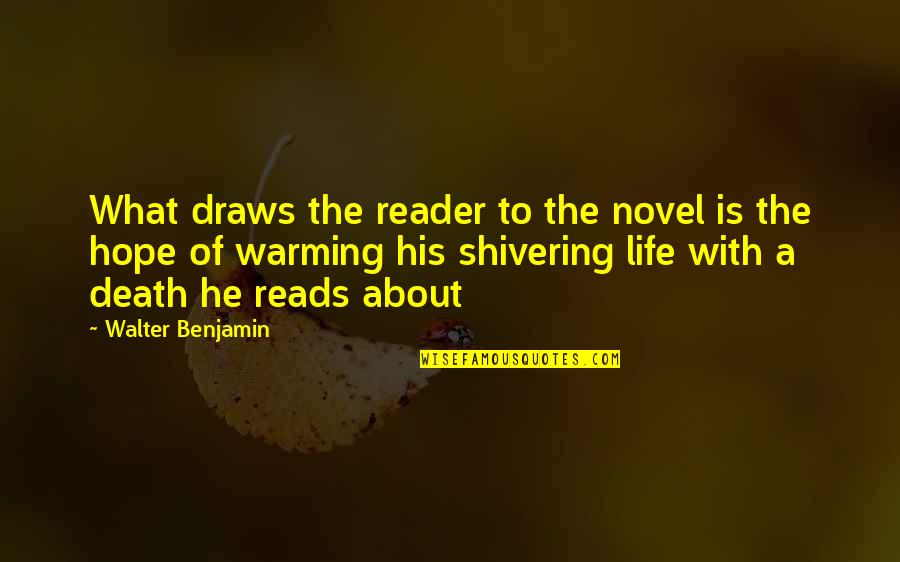 What draws the reader to the novel is the hope of warming his shivering life with a death he reads about —
Walter Benjamin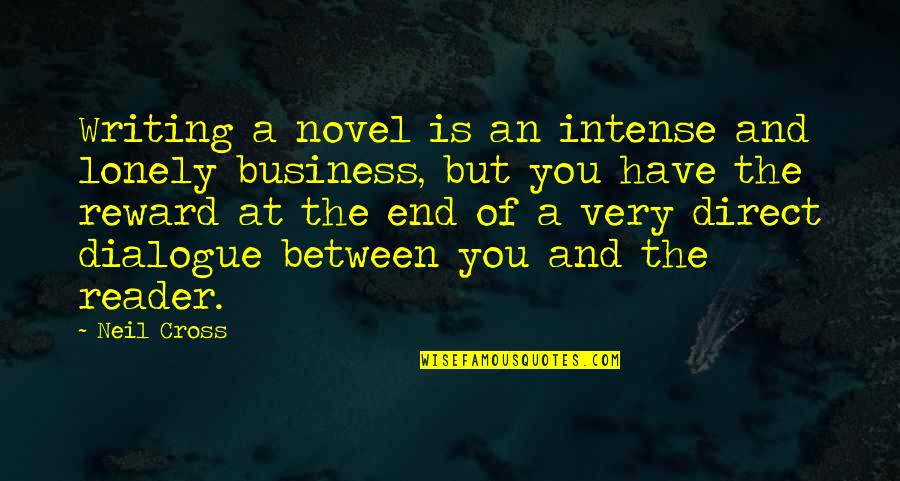 Writing a novel is an intense and lonely business, but you have the reward at the end of a very direct dialogue between you and the reader. —
Neil Cross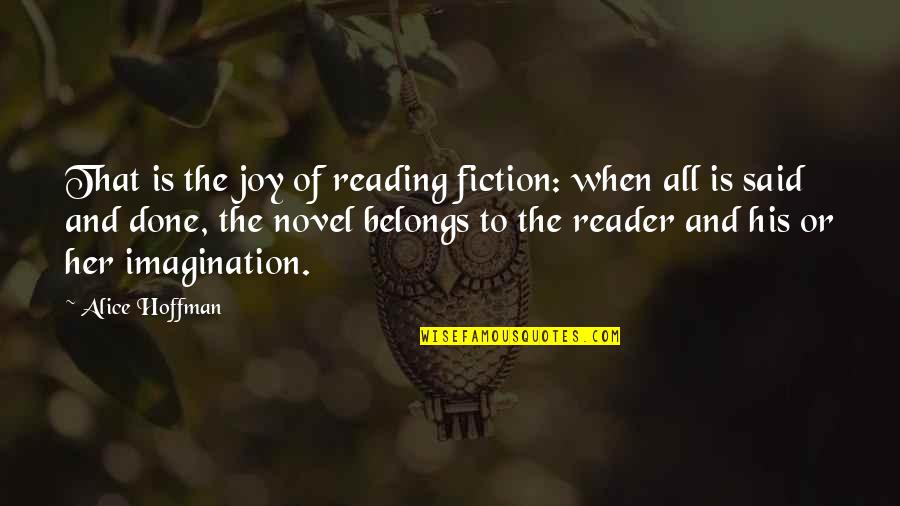 That is the joy of reading fiction: when all is said and done, the novel belongs to the reader and his or her imagination. —
Alice Hoffman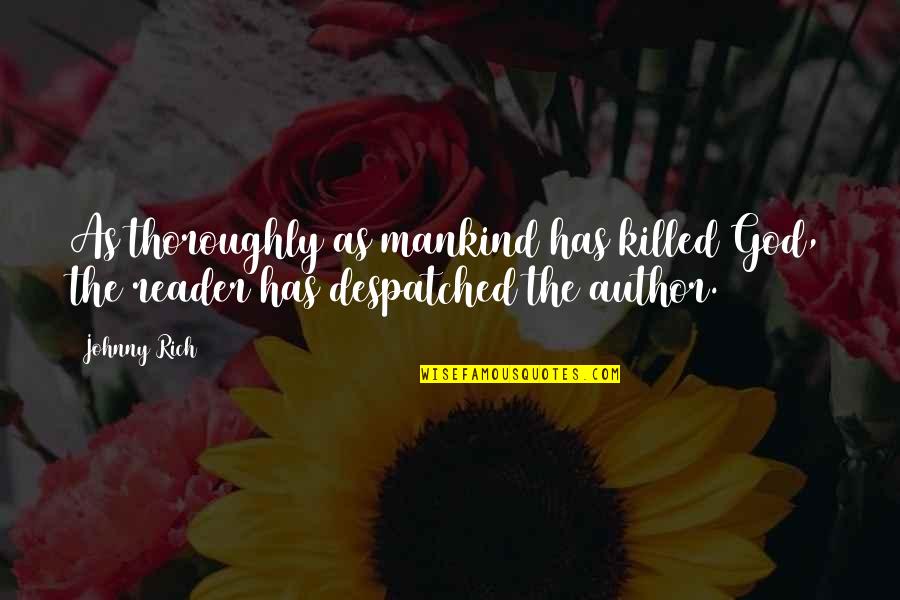 As thoroughly as mankind has killed God, the reader has despatched the author. —
Johnny Rich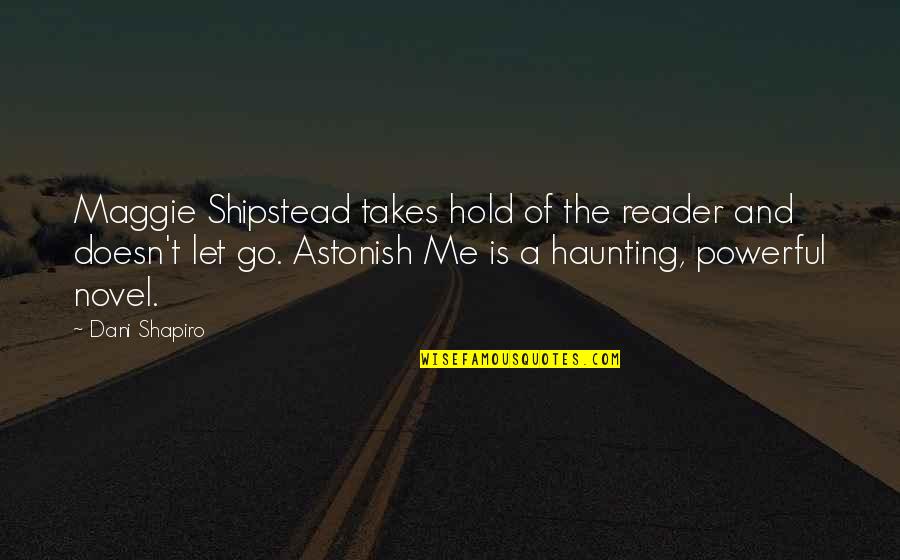 Maggie Shipstead takes hold of the reader and doesn't let go. Astonish Me is a haunting, powerful novel. —
Dani Shapiro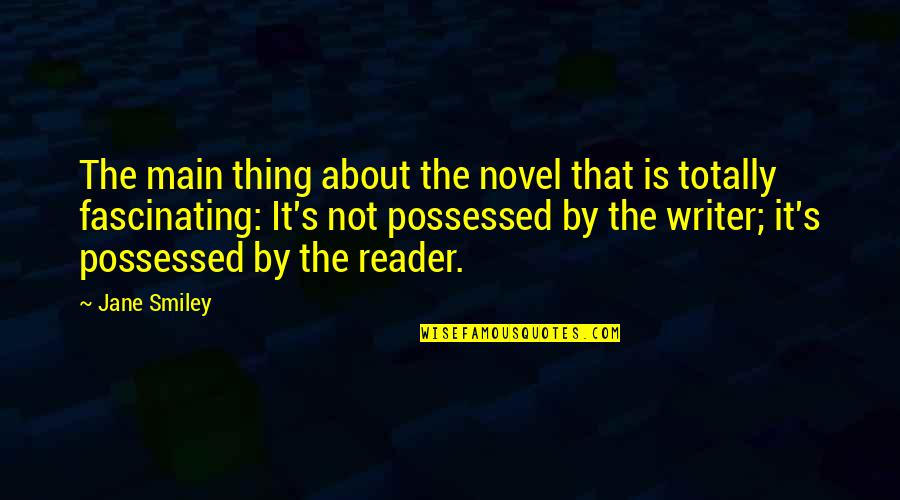 The main thing about the novel that is totally fascinating: It's not possessed by the writer; it's possessed by the reader. —
Jane Smiley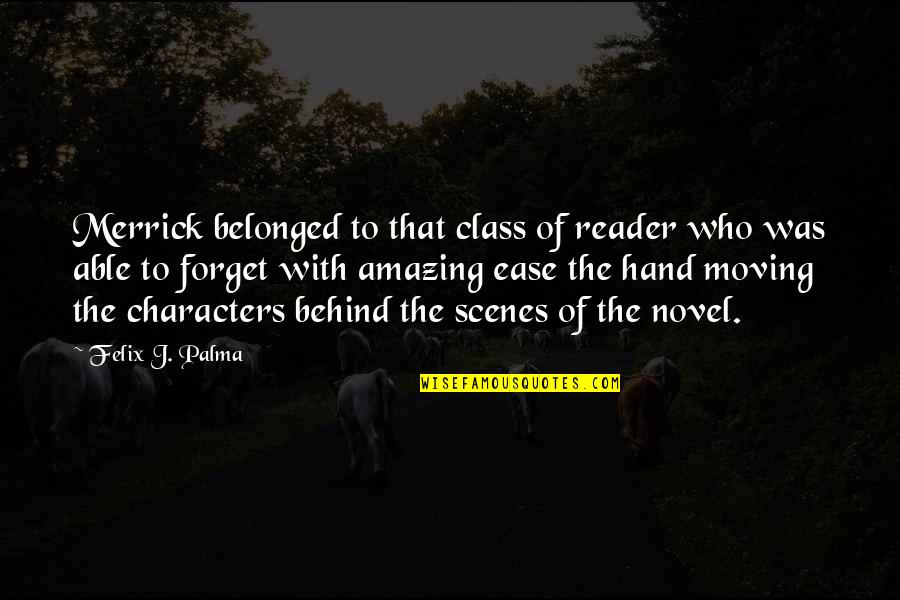 Merrick belonged to that class of reader who was able to forget with amazing ease the hand moving the characters behind the scenes of the novel. —
Felix J. Palma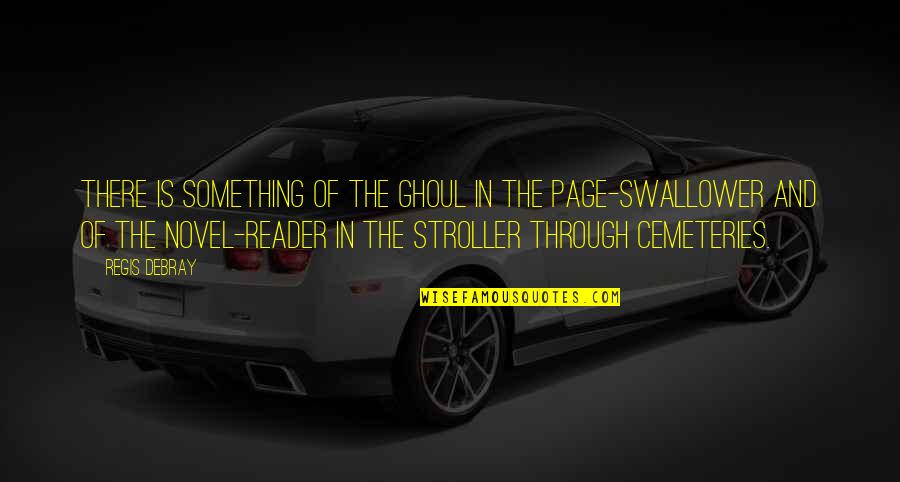 There is something of the ghoul in the page-swallower and of the novel-reader in the stroller through cemeteries. —
Regis Debray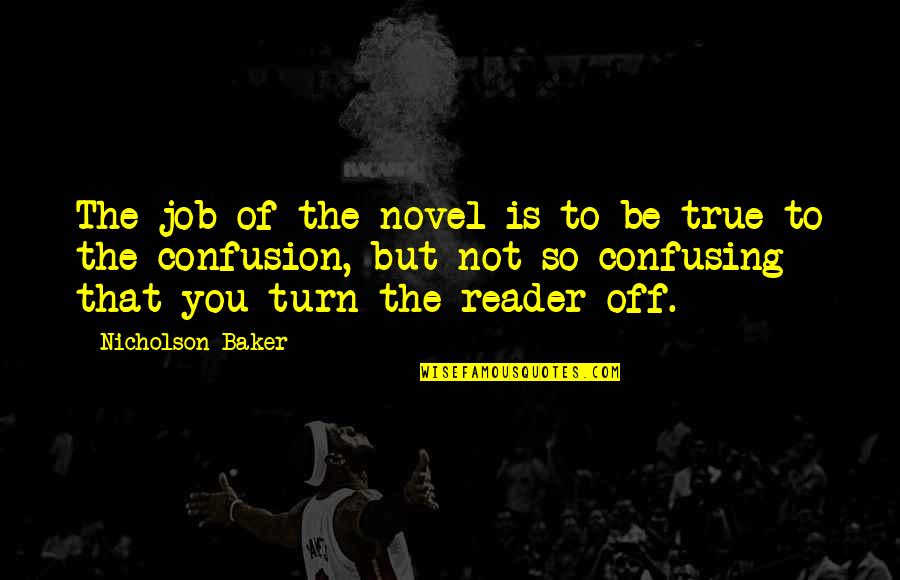 The job of the novel is to be true to the confusion, but not so confusing that you turn the reader off. —
Nicholson Baker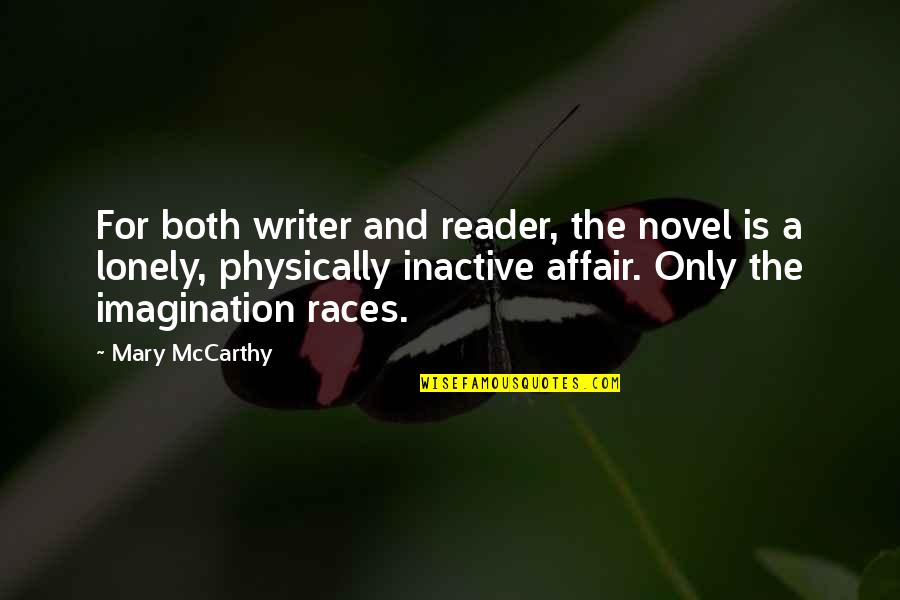 For both writer and reader, the novel is a lonely, physically inactive affair. Only the imagination races. —
Mary McCarthy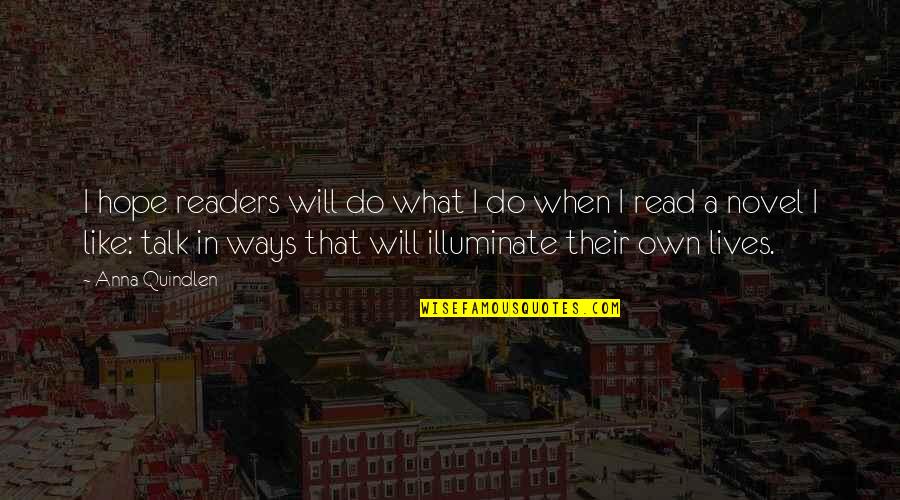 I hope readers will do what I do when I read a novel I like: talk in ways that will illuminate their own lives. —
Anna Quindlen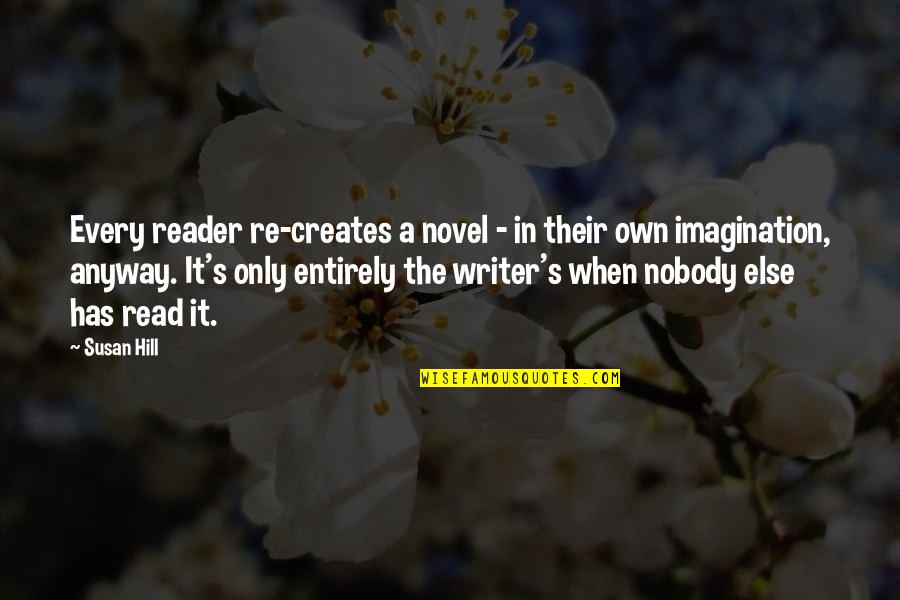 Every reader re-creates a novel - in their own imagination, anyway. It's only entirely the writer's when nobody else has read it. —
Susan Hill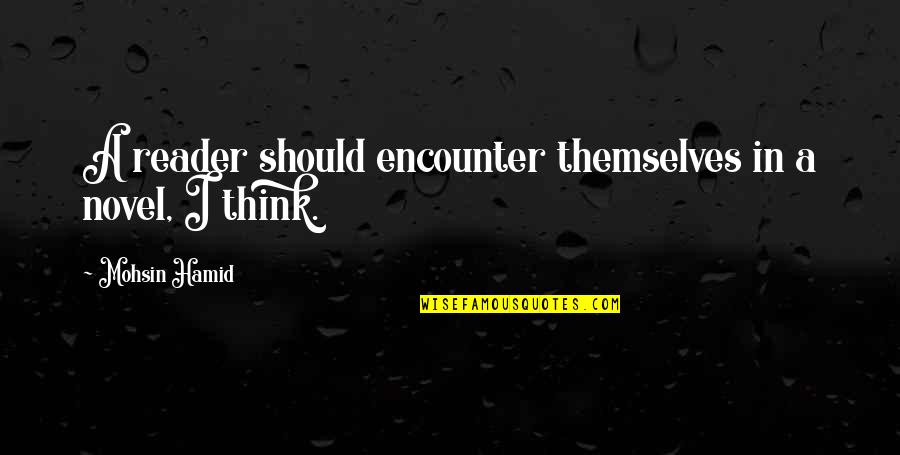 A reader should encounter themselves in a novel, I think. —
Mohsin Hamid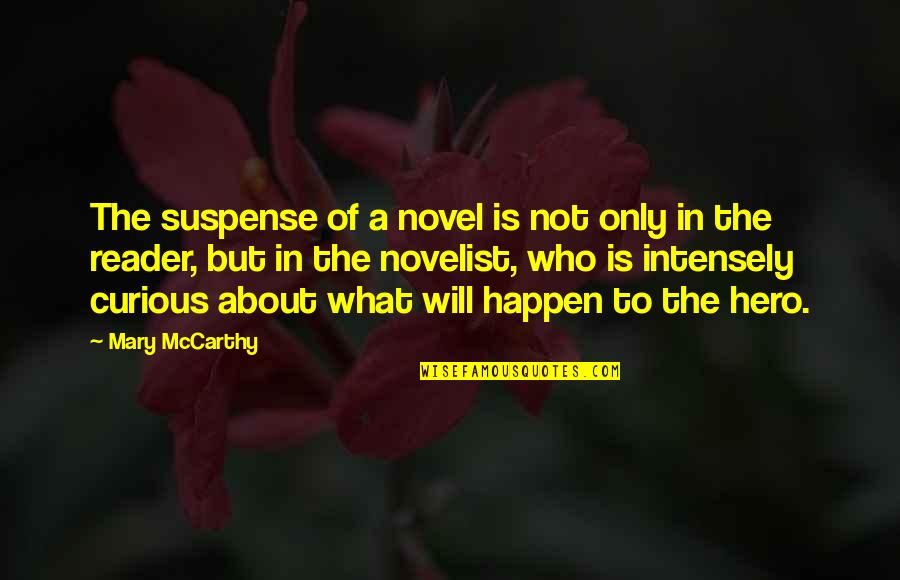 The suspense of a novel is not only in the reader, but in the novelist, who is intensely curious about what will happen to the hero. —
Mary McCarthy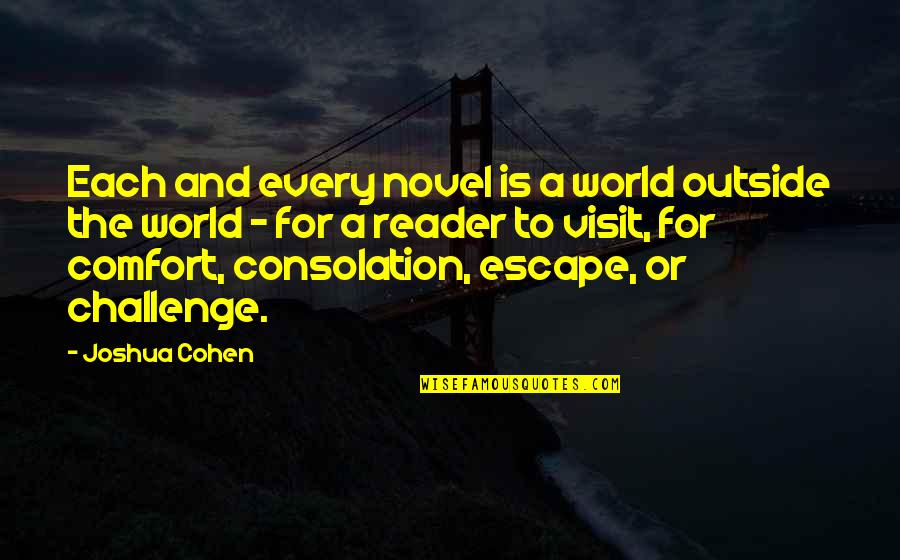 Each and every novel is a world outside the world - for a reader to visit, for comfort, consolation, escape, or challenge. —
Joshua Cohen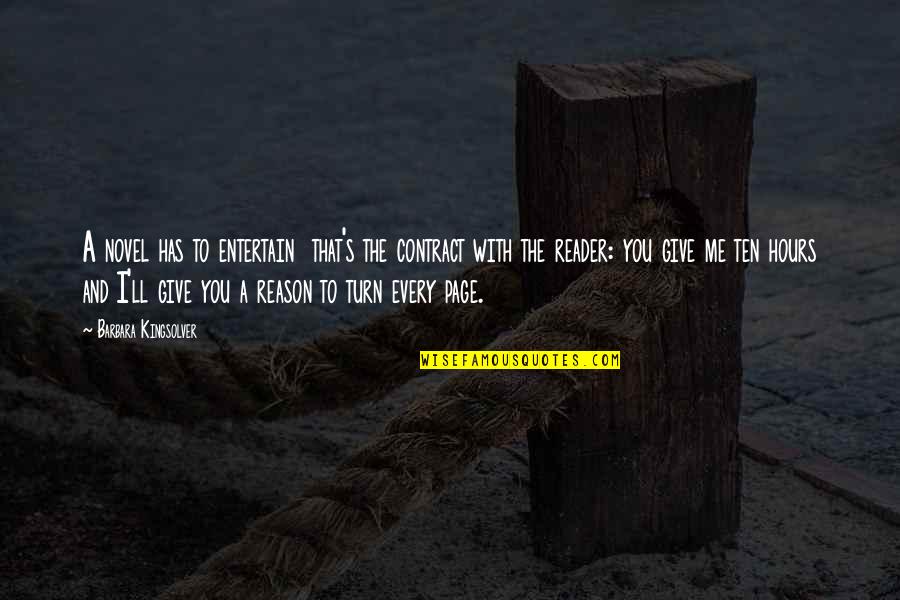 A novel has to entertain
that's the contract with the reader: you give me ten hours and I'll give you a reason to turn every page. —
Barbara Kingsolver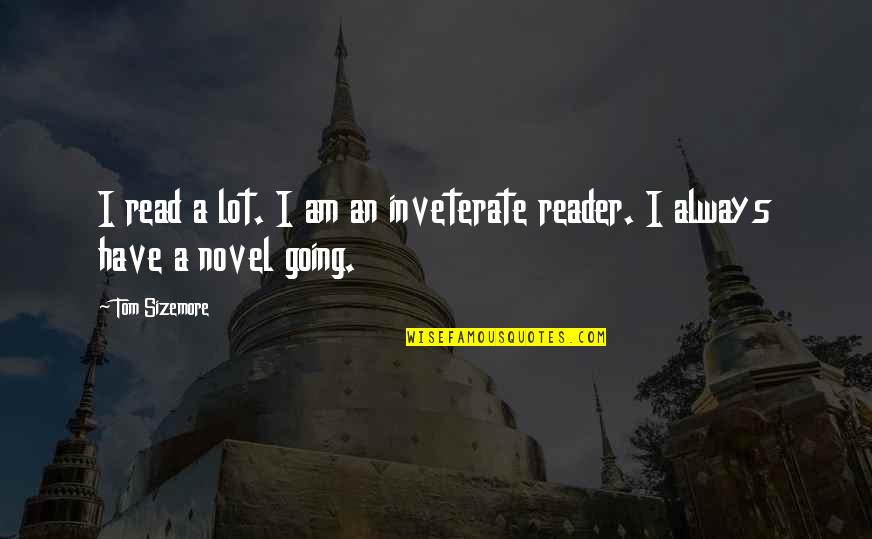 I read a lot. I am an inveterate reader. I always have a novel going. —
Tom Sizemore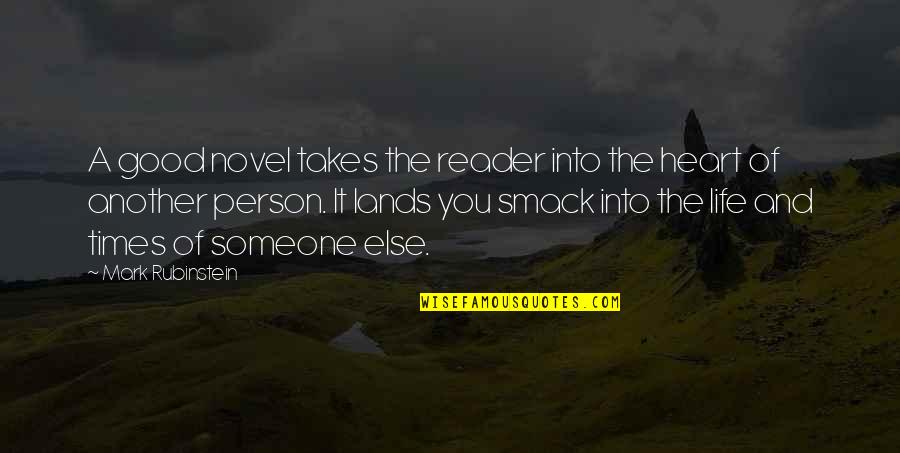 A good novel takes the reader into the heart of another person. It lands you smack into the life and times of someone else. —
Mark Rubinstein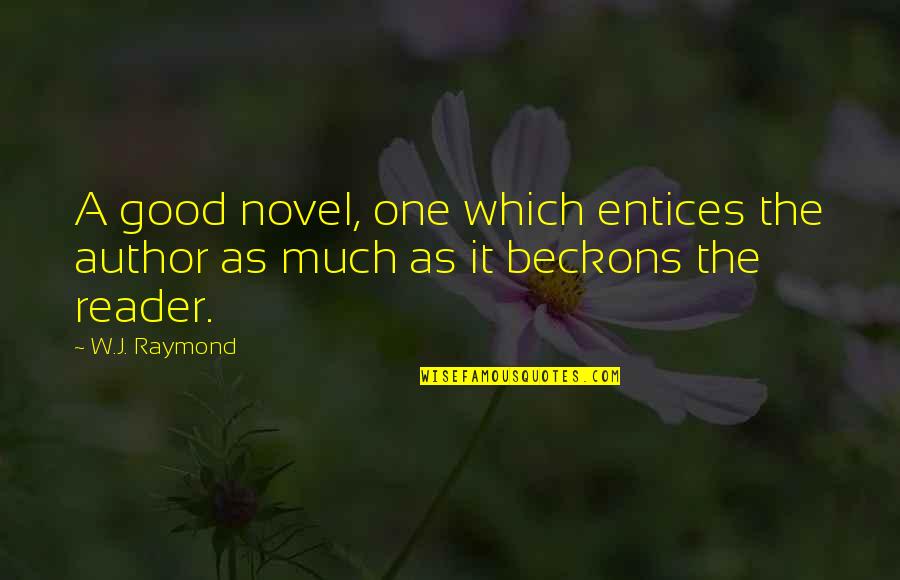 A good novel, one which entices the author as much as it beckons the reader. —
W.J. Raymond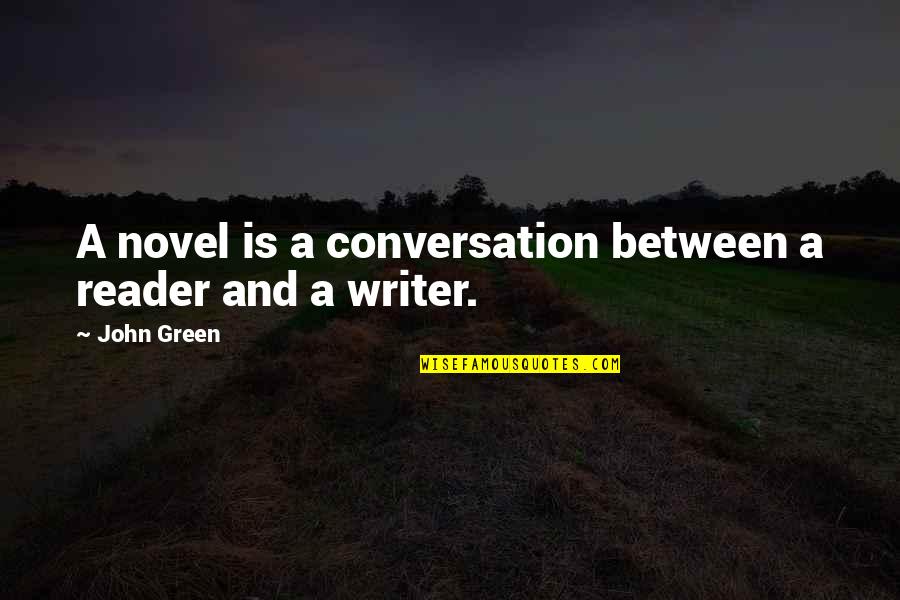 A novel is a conversation between a reader and a writer. —
John Green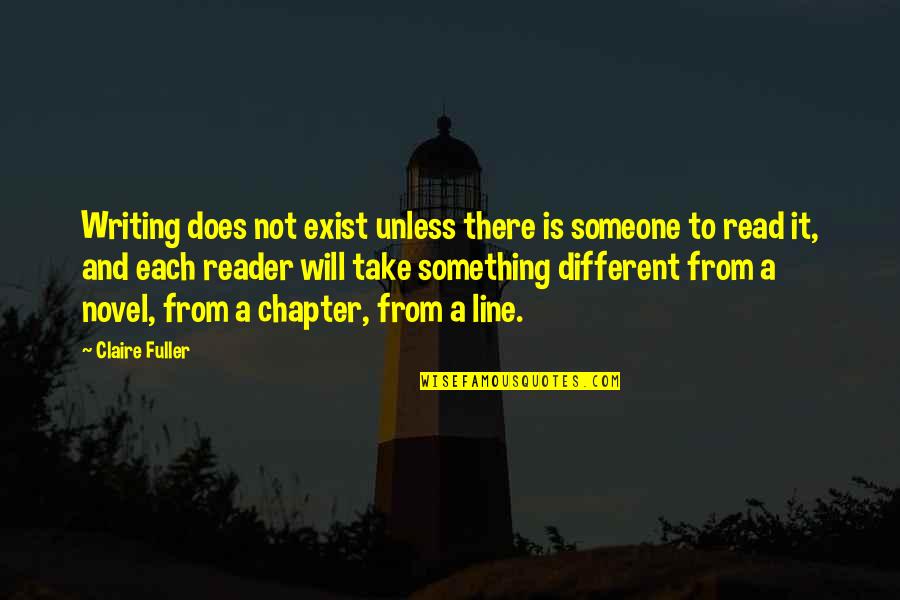 Writing does not exist unless there is someone to read it, and each reader will take something different from a novel, from a chapter, from a line. —
Claire Fuller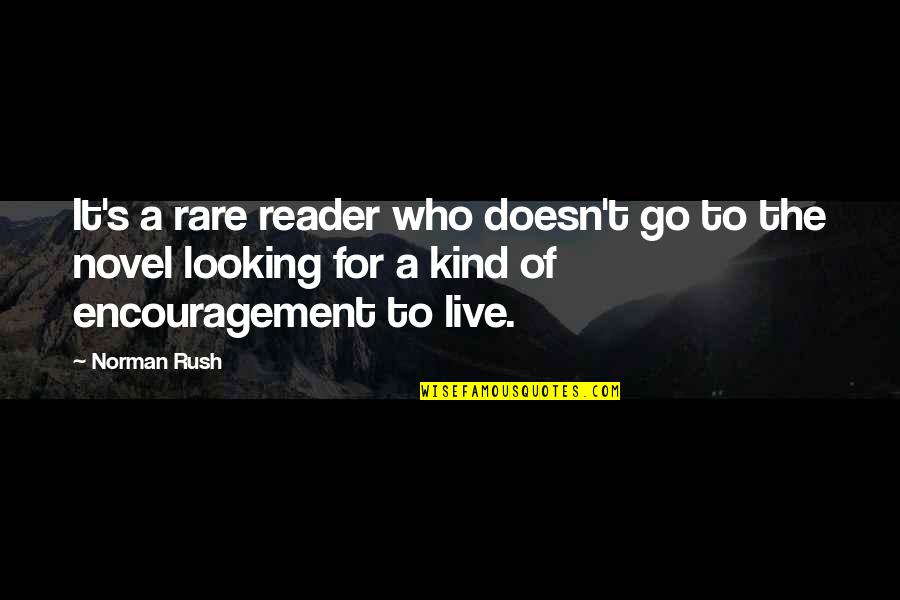 It's a rare reader who doesn't go to the novel looking for a kind of encouragement to live. —
Norman Rush
The novel is a game or joke shared between author and reader. —
Annie Dillard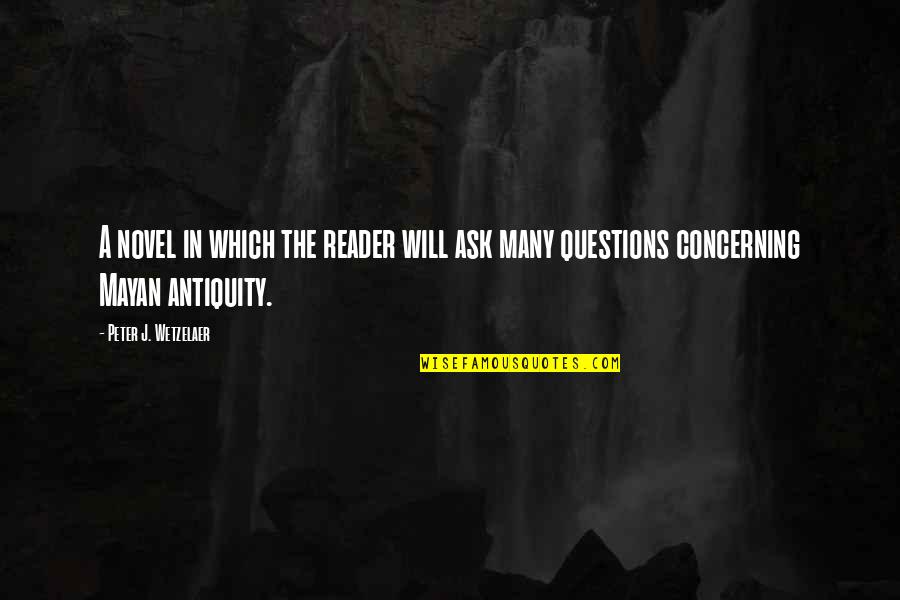 A novel in which the reader will ask many questions concerning Mayan antiquity. —
Peter J. Wetzelaer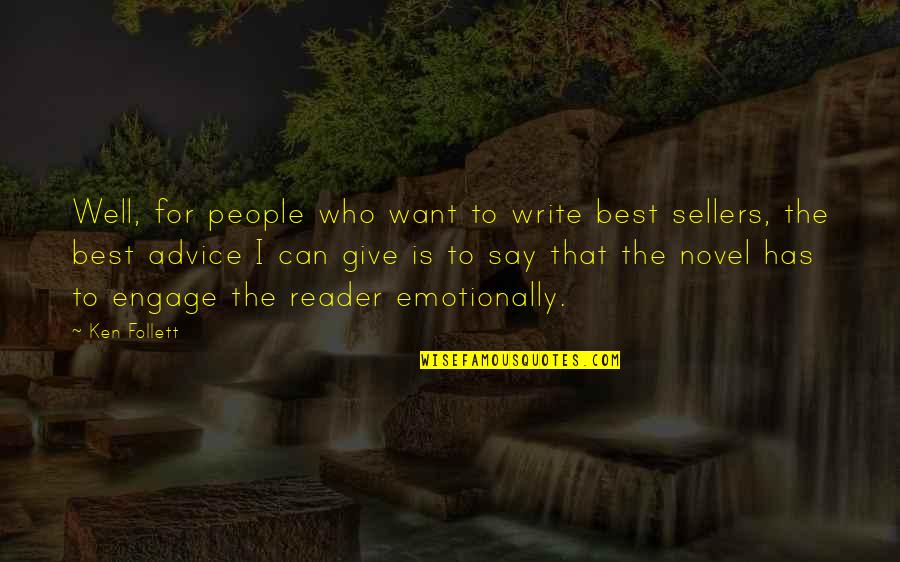 Well, for people who want to write best sellers, the best advice I can give is to say that the novel has to engage the reader emotionally. —
Ken Follett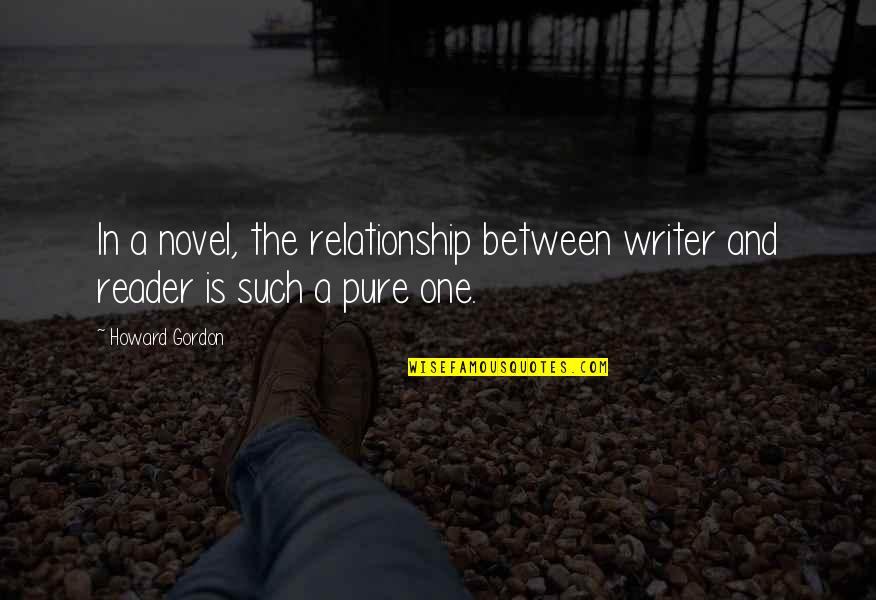 In a novel, the relationship between writer and reader is such a pure one. —
Howard Gordon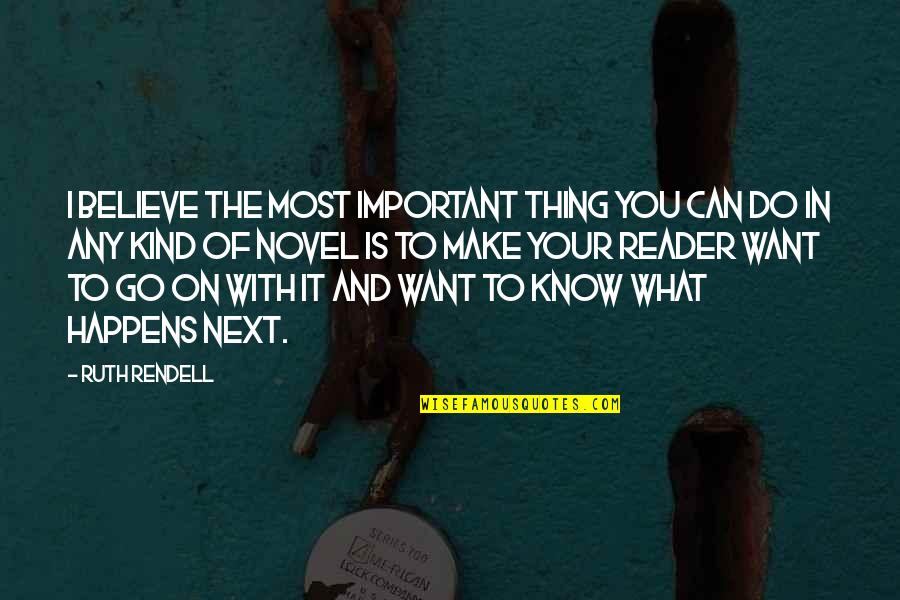 I believe the most important thing you can do in any kind of novel is to make your reader want to go on with it and want to know what happens next. —
Ruth Rendell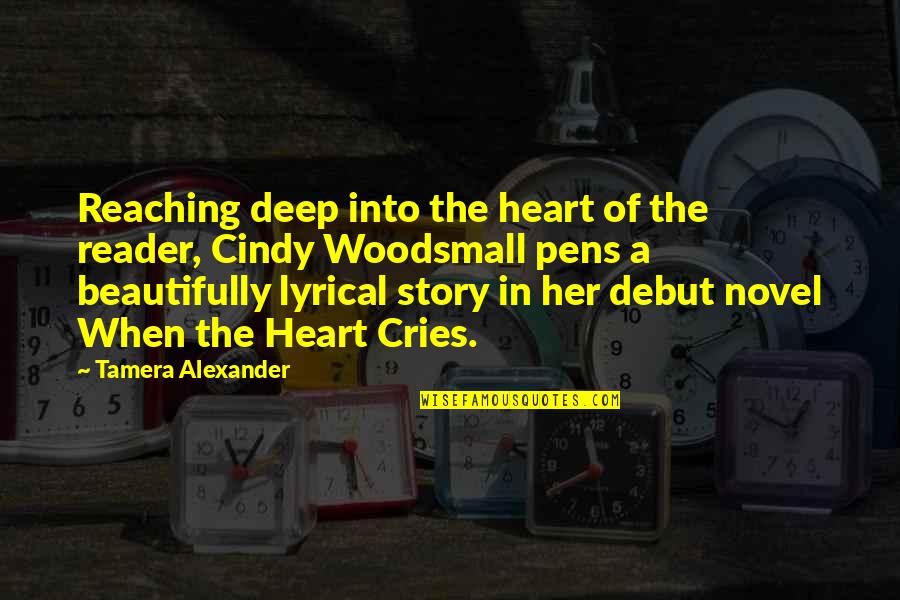 Reaching deep into the heart of the reader, Cindy Woodsmall pens a beautifully lyrical story in her debut novel When the Heart Cries. —
Tamera Alexander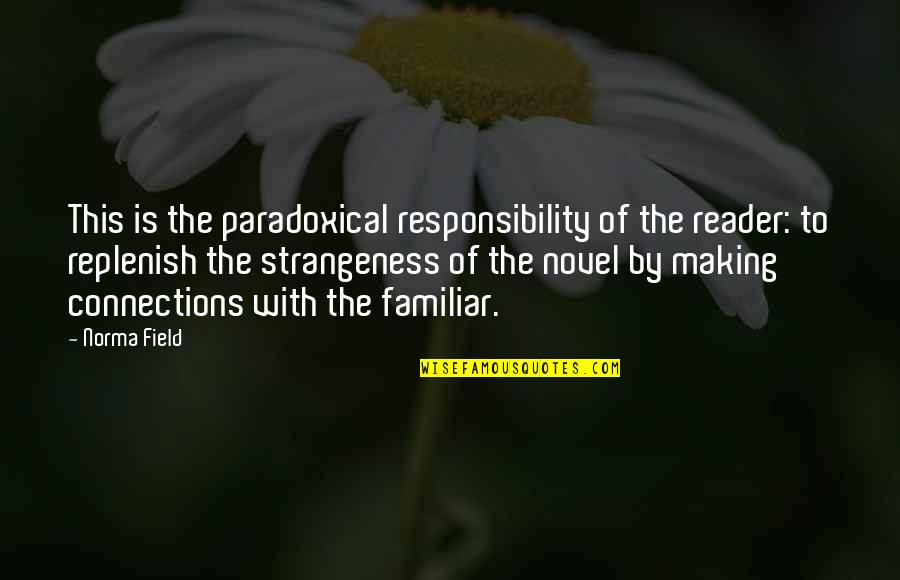 This is the paradoxical responsibility of the reader: to replenish the strangeness of the novel by making connections with the familiar. —
Norma Field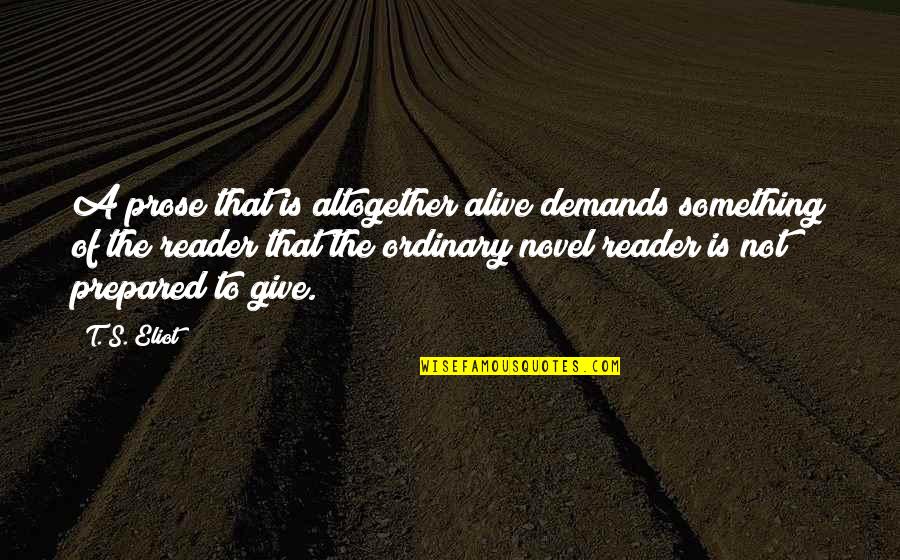 A prose that is altogether alive demands something of the reader that the ordinary
novel reader
is not prepared to give. —
T. S. Eliot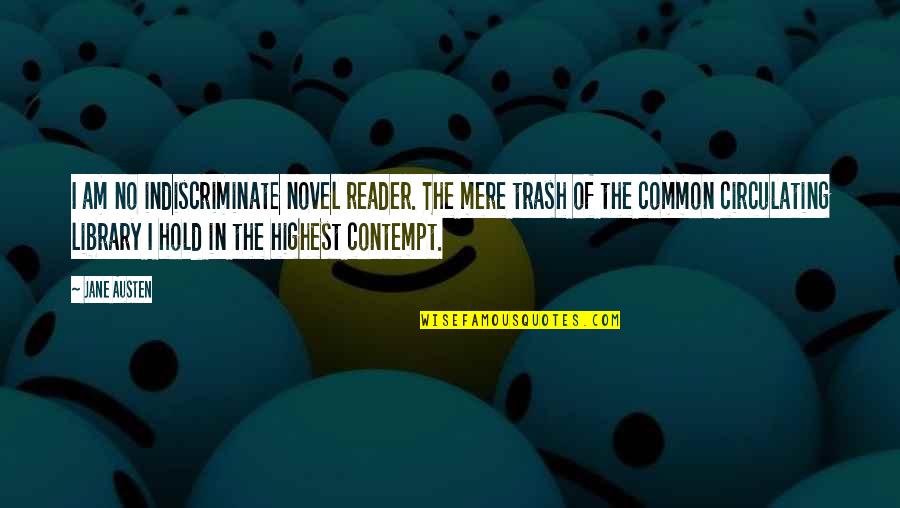 I am no indiscriminate
novel reader
. The mere trash of the common circulating library I hold in the highest contempt. —
Jane Austen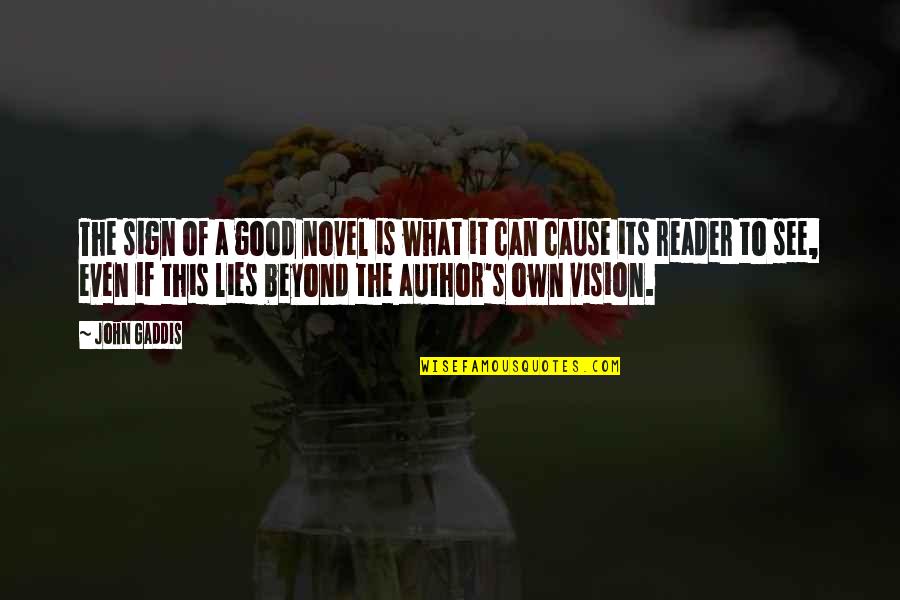 The sign of a good novel is what it can cause its reader to see, even if this lies beyond the author's own vision. —
John Gaddis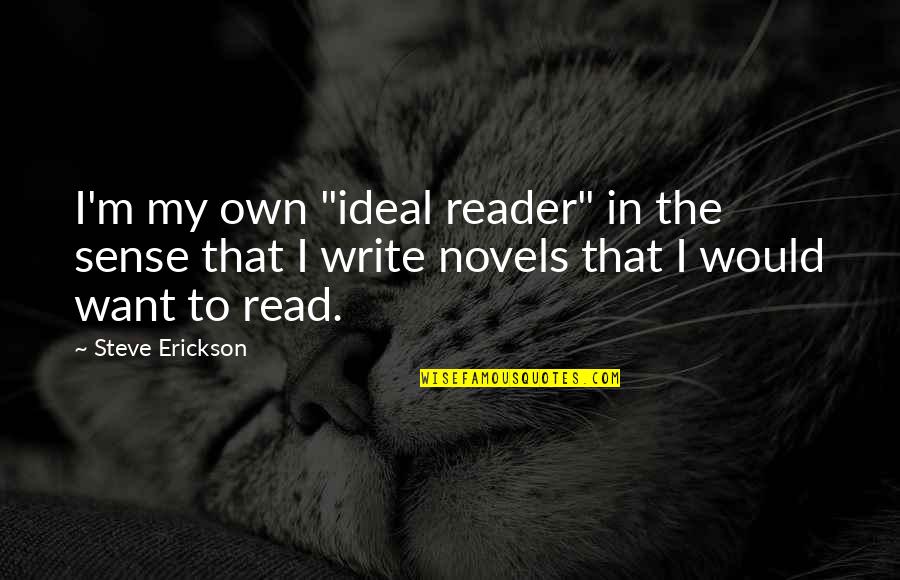 I'm my own "ideal reader" in the sense that I write novels that I would want to read. —
Steve Erickson