Not So Far Away Quotes
Collection of top 50 famous quotes about Not So Far Away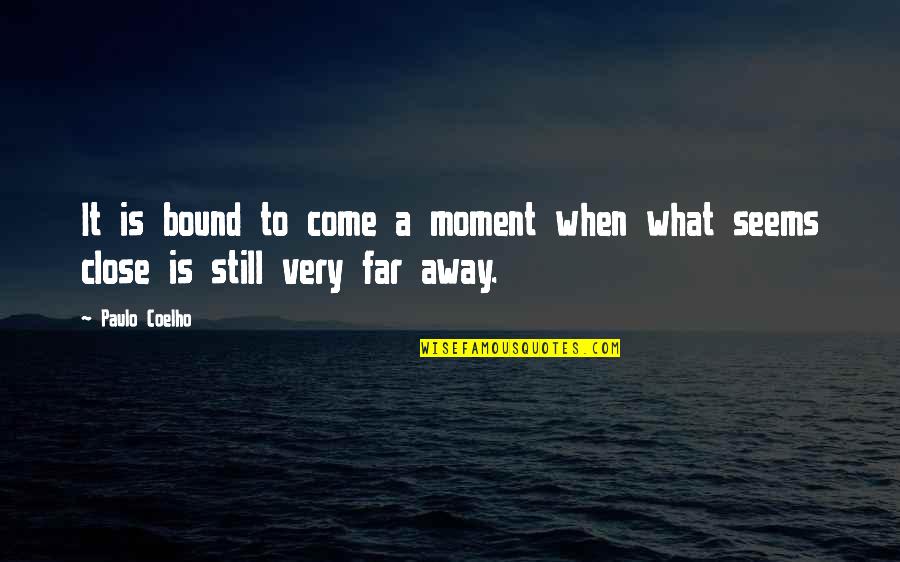 It is bound to come a moment when what seems close is still very far away.
—
Paulo Coelho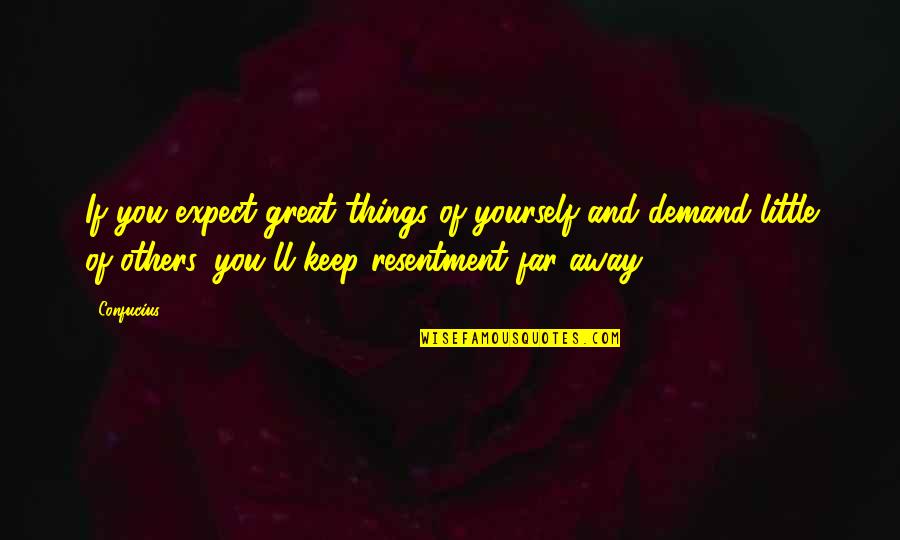 If you expect great things of yourself and demand little of others, you'll keep resentment far away.
—
Confucius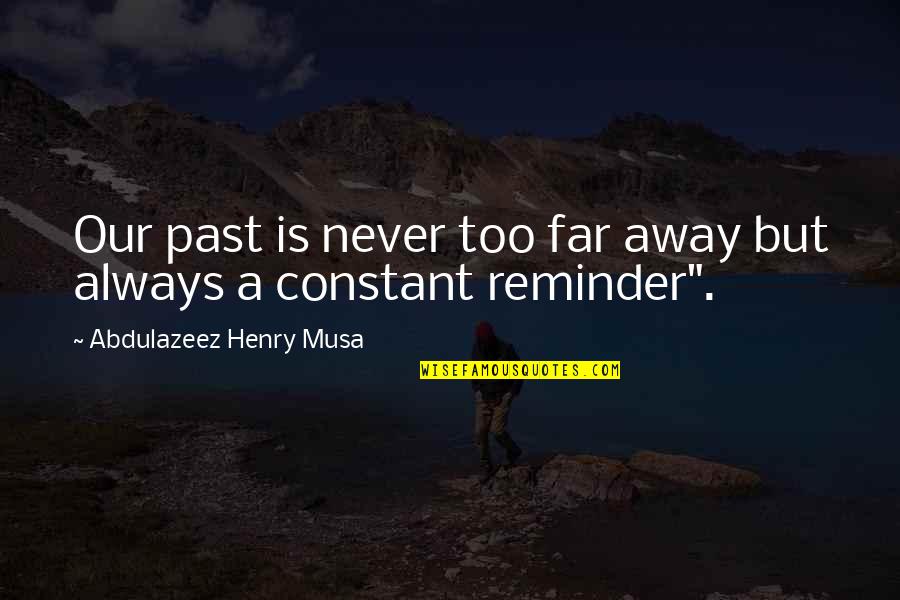 Our past is never too far away but always a constant reminder".
—
Abdulazeez Henry Musa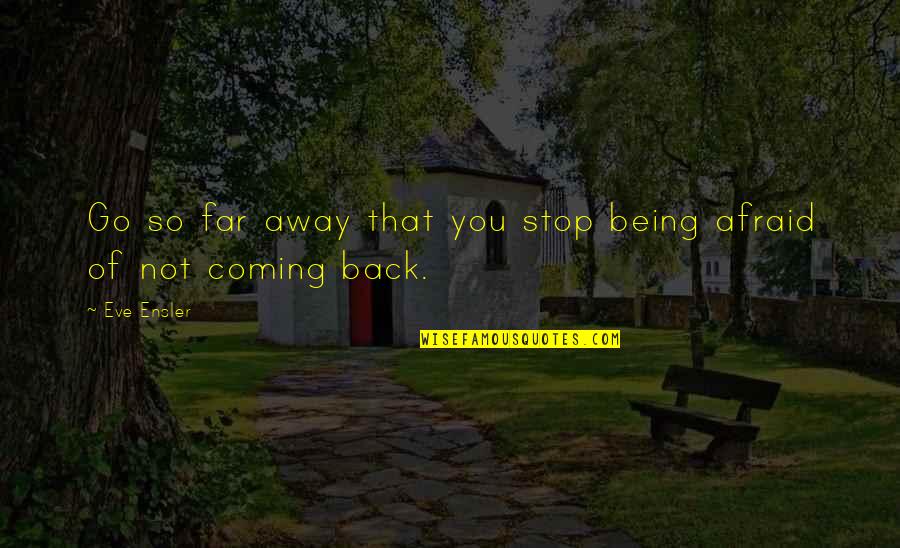 Go so far away that you stop being afraid of not coming back.
—
Eve Ensler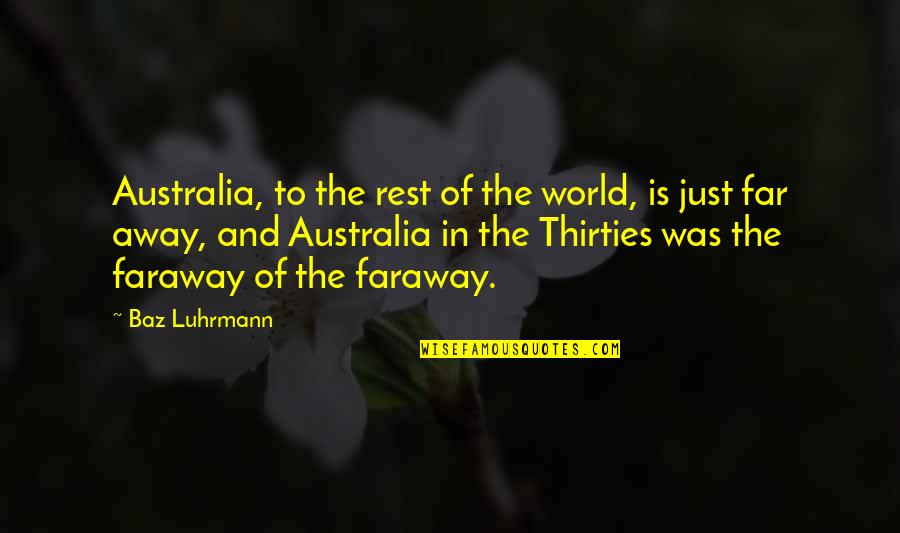 Australia, to the rest of the world, is just far away, and Australia in the Thirties was the faraway of the faraway.
—
Baz Luhrmann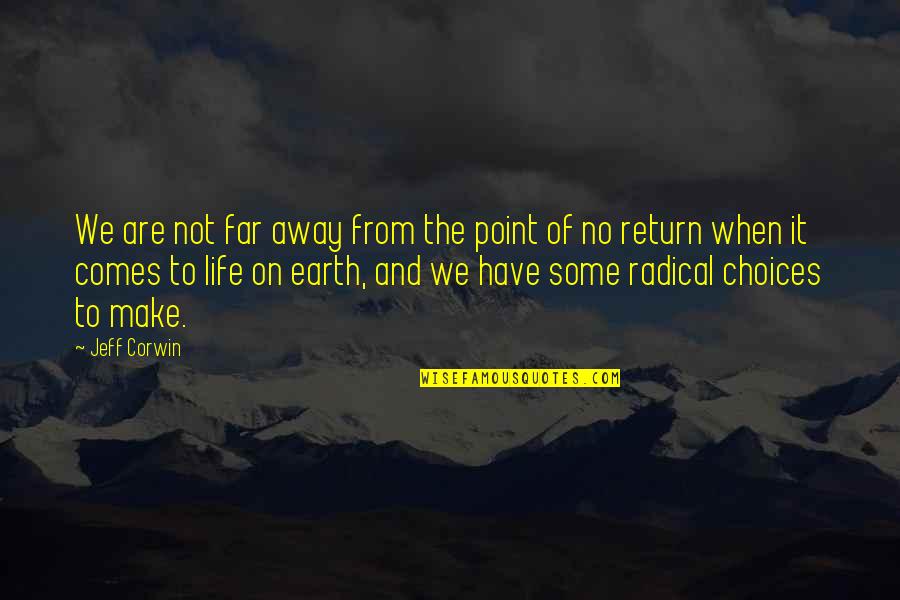 We are not far away from the point of no return when it comes to life on earth, and we have some radical choices to make.
—
Jeff Corwin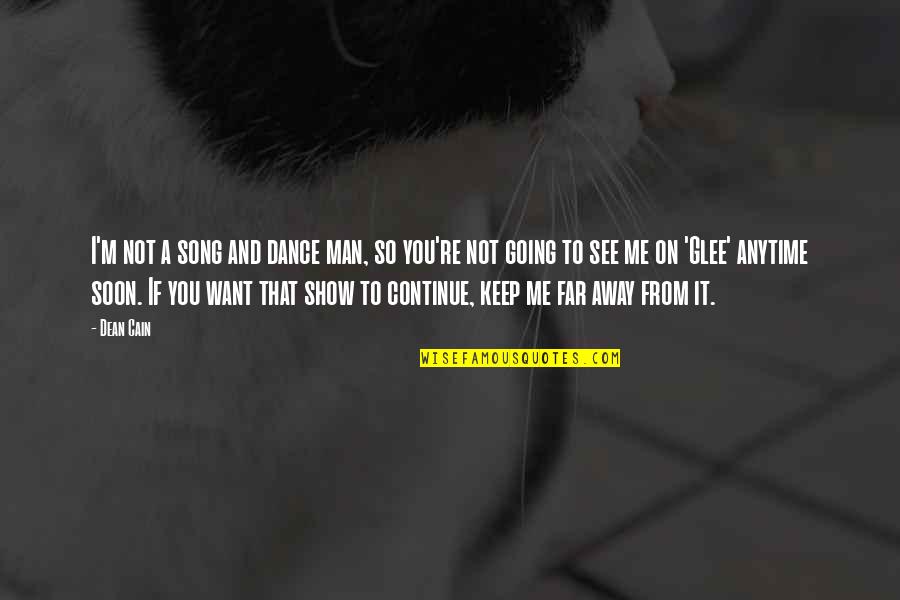 I'm not a song and dance man, so you're not going to see me on 'Glee' anytime soon. If you want that show to continue, keep me far away from it.
—
Dean Cain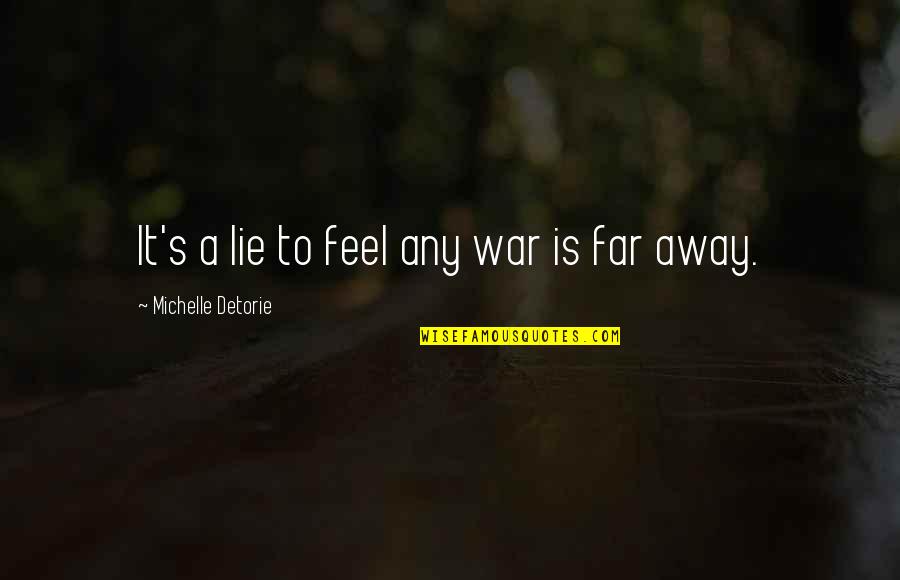 It's a lie to feel any war is far away.
—
Michelle Detorie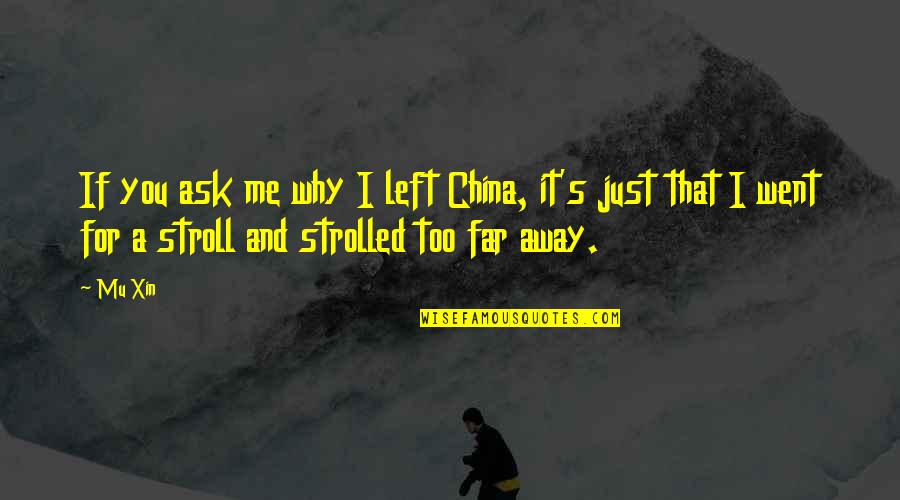 If you ask me why I left China, it's just that I went for a stroll and strolled too far away.
—
Mu Xin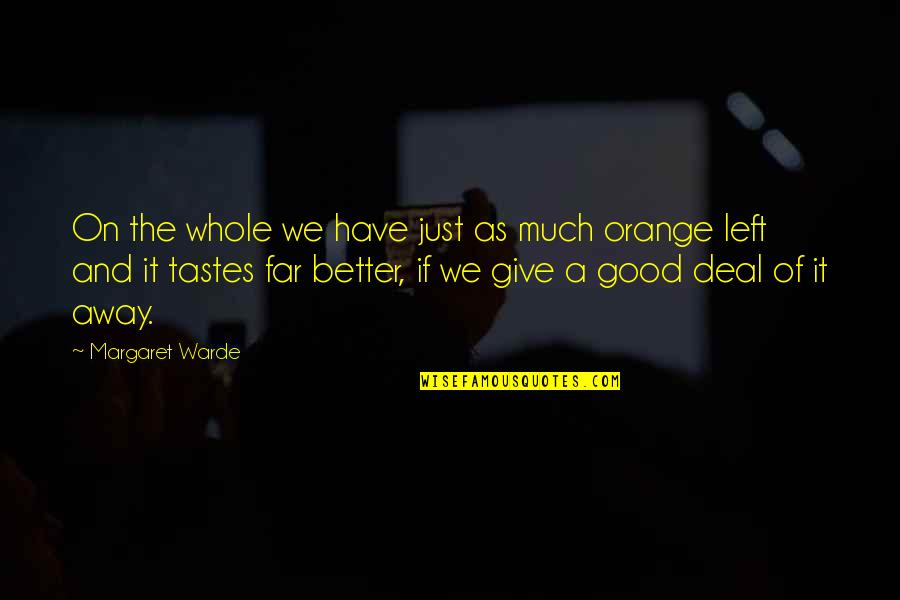 On the whole we have just as much orange left and it tastes far better, if we give a good deal of it away.
—
Margaret Warde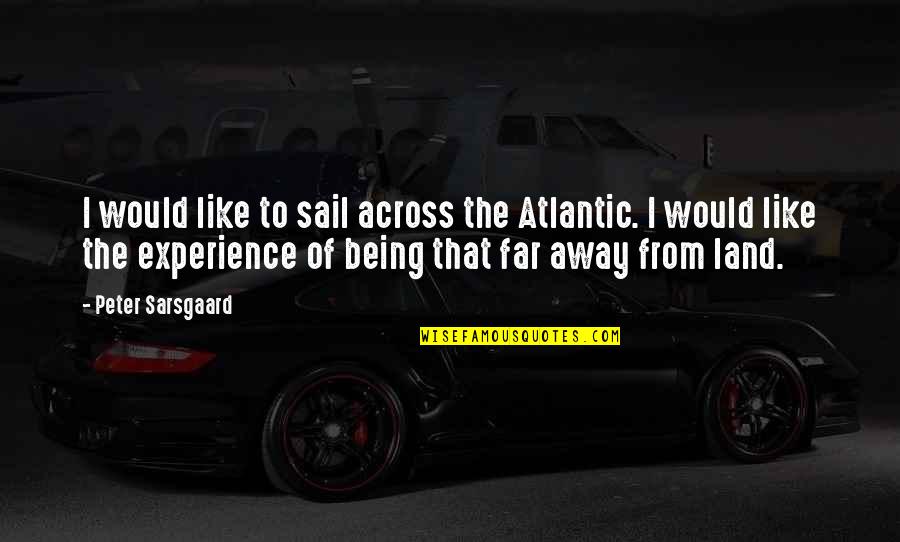 I would like to sail across the Atlantic. I would like the experience of being that far away from land.
—
Peter Sarsgaard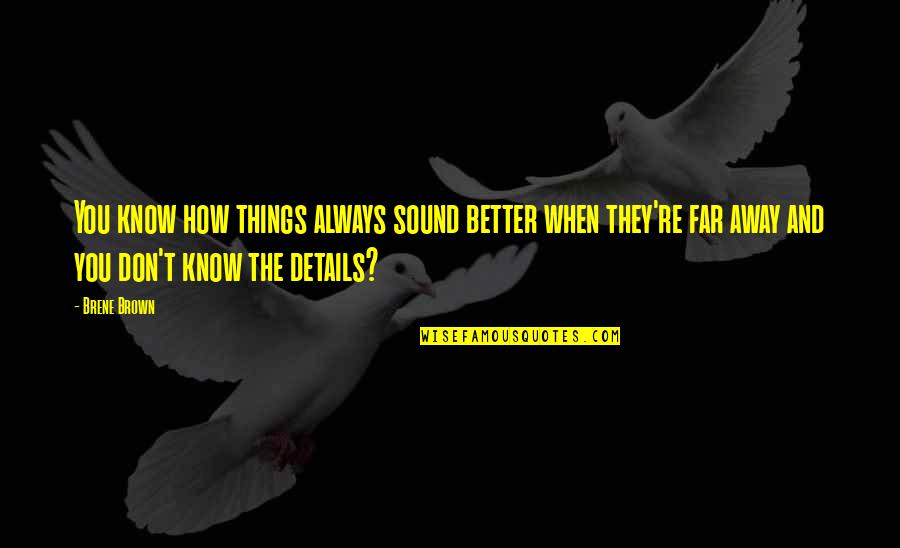 You know how things always sound better when they're far away and you don't know the details?
—
Brene Brown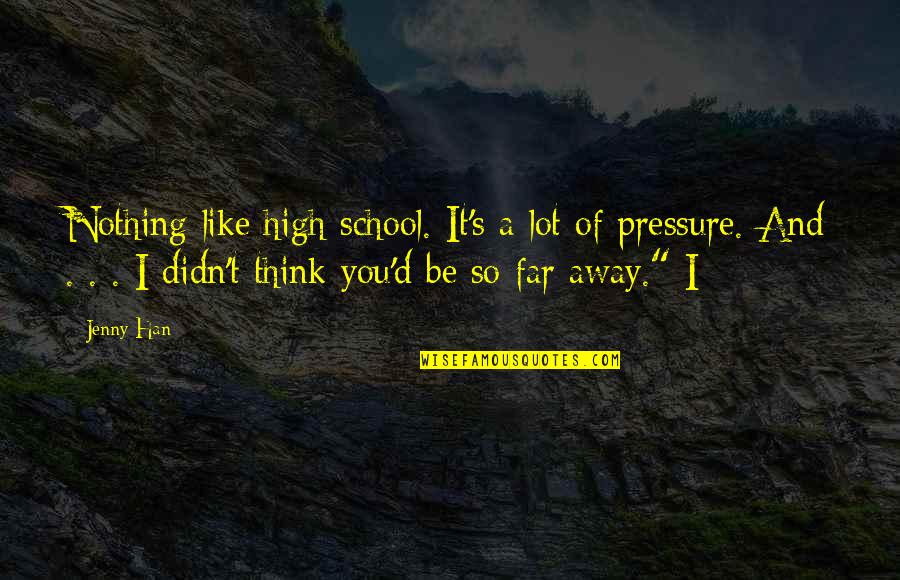 Nothing like high school. It's a lot of pressure. And . . . I didn't think you'd be so far away." I —
Jenny Han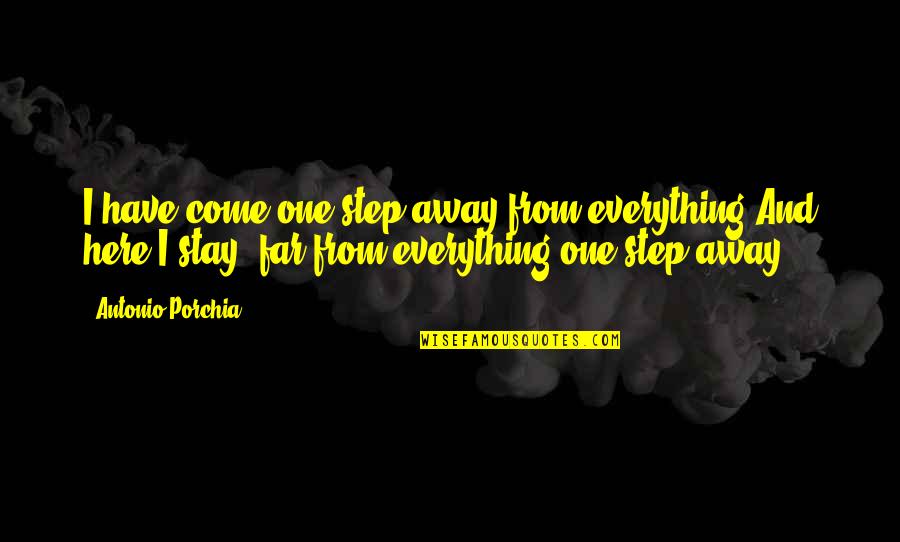 I have come one step away from everything.
And here I stay, far from everything,
one step away. —
Antonio Porchia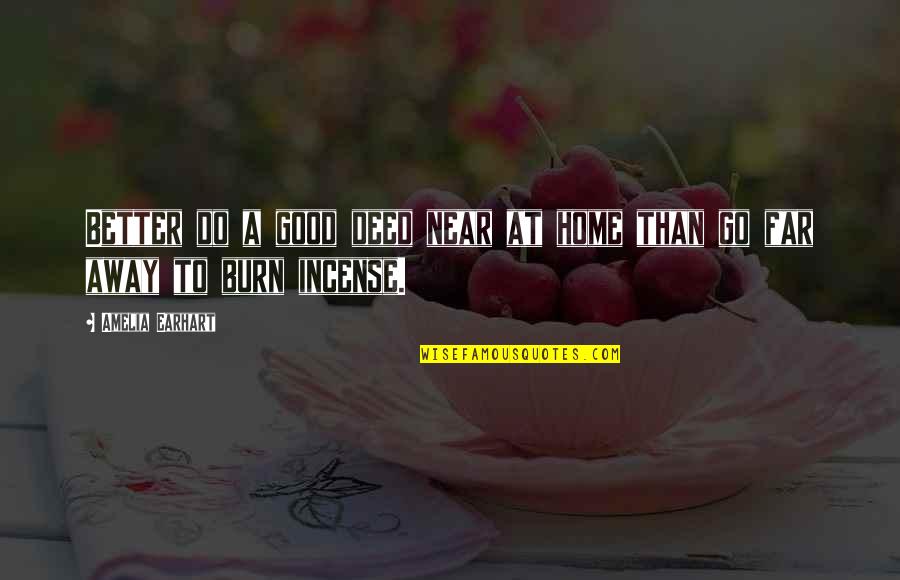 Better do a good deed near at home than go far away to burn incense. —
Amelia Earhart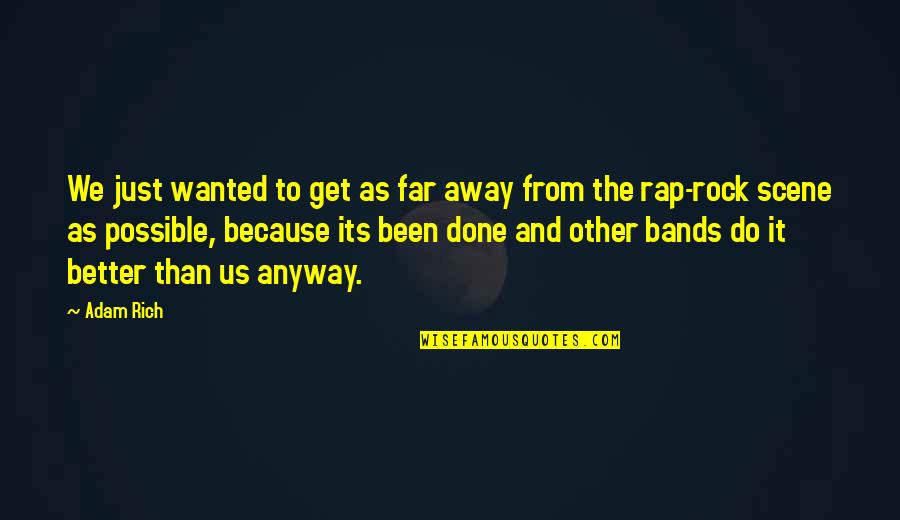 We just wanted to get as far away from the rap-rock scene as possible, because its been done and other bands do it better than us anyway. —
Adam Rich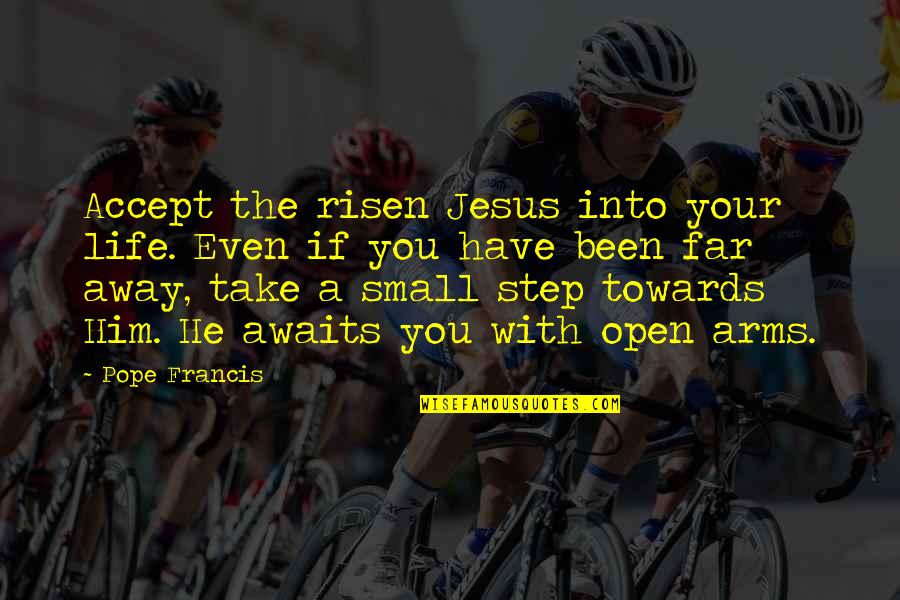 Accept the risen Jesus into your life. Even if you have been far away, take a small step towards Him. He awaits you with open arms. —
Pope Francis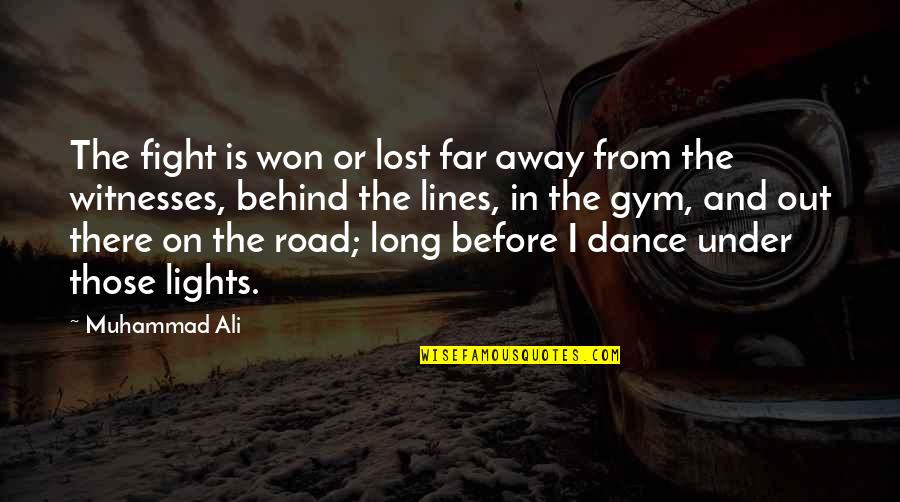 The fight is won or lost far away from the witnesses, behind the lines, in the gym, and out there on the road; long before I dance under those lights. —
Muhammad Ali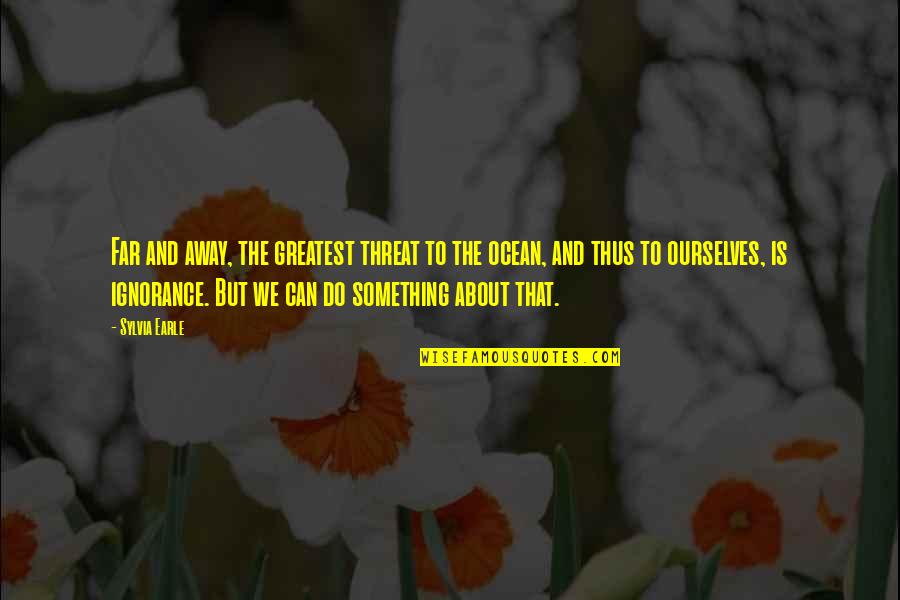 Far and away, the greatest threat to the ocean, and thus to ourselves, is ignorance. But we can do something about that. —
Sylvia Earle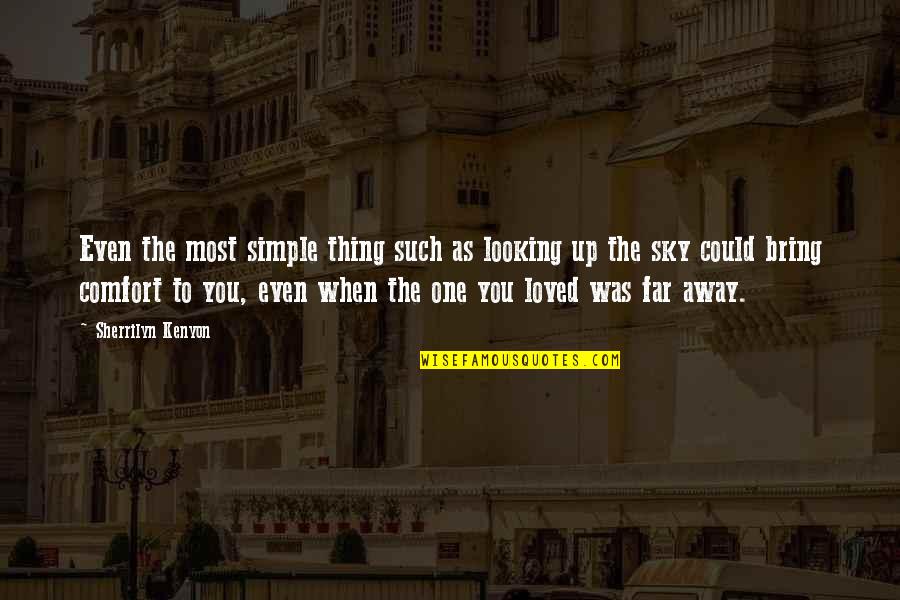 Even the most simple thing such as looking up the sky could bring comfort to you, even when the one you loved was far away. —
Sherrilyn Kenyon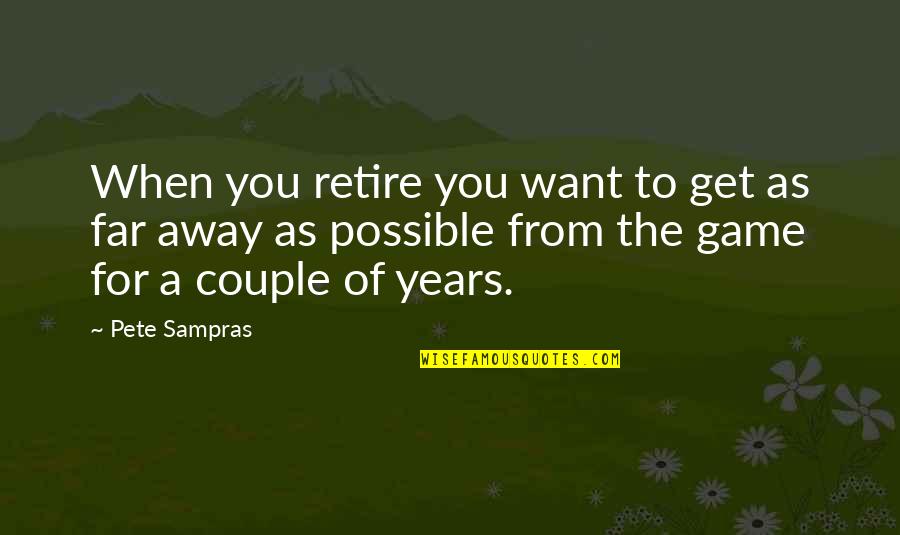 When you retire you want to get as far away as possible from the game for a couple of years. —
Pete Sampras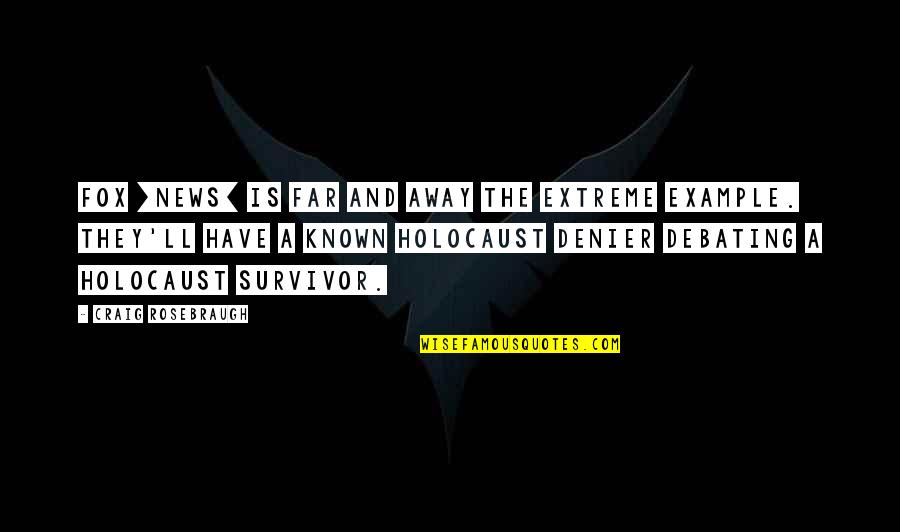 Fox [News] is far and away the extreme example. They'll have a known holocaust denier debating a holocaust survivor. —
Craig Rosebraugh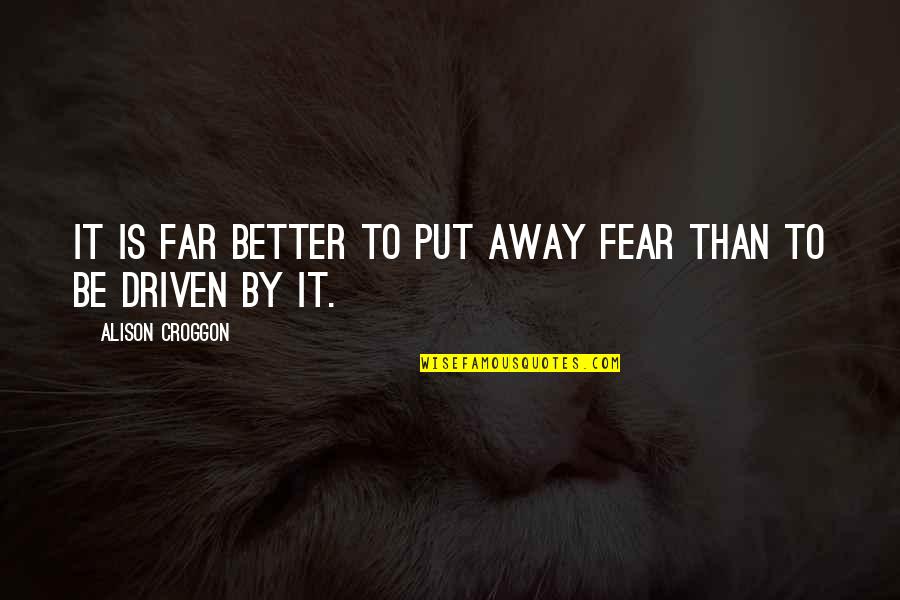 It is far better to put away fear than to be driven by it. —
Alison Croggon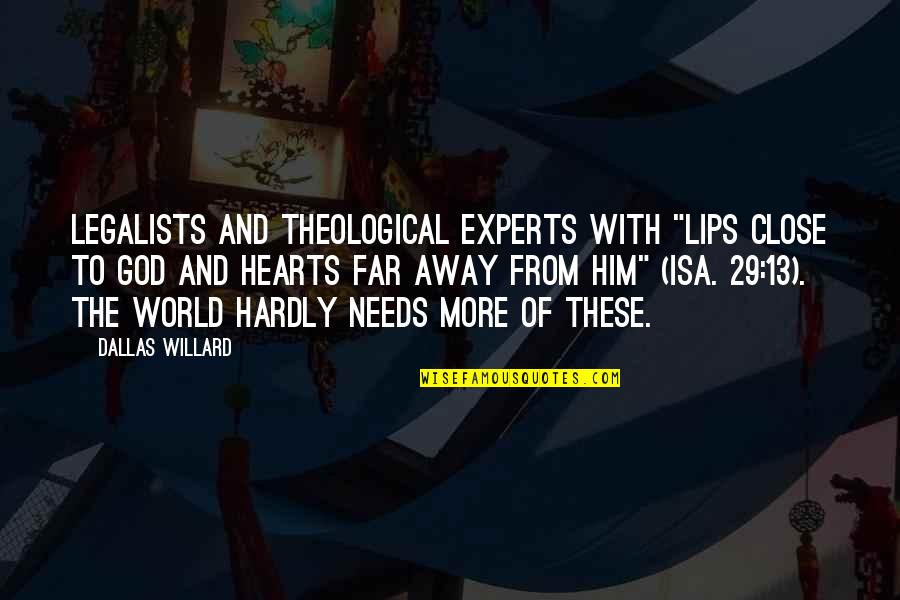 Legalists and theological experts with "lips close to God and hearts far away from him" (Isa. 29:13). The world hardly needs more of these. —
Dallas Willard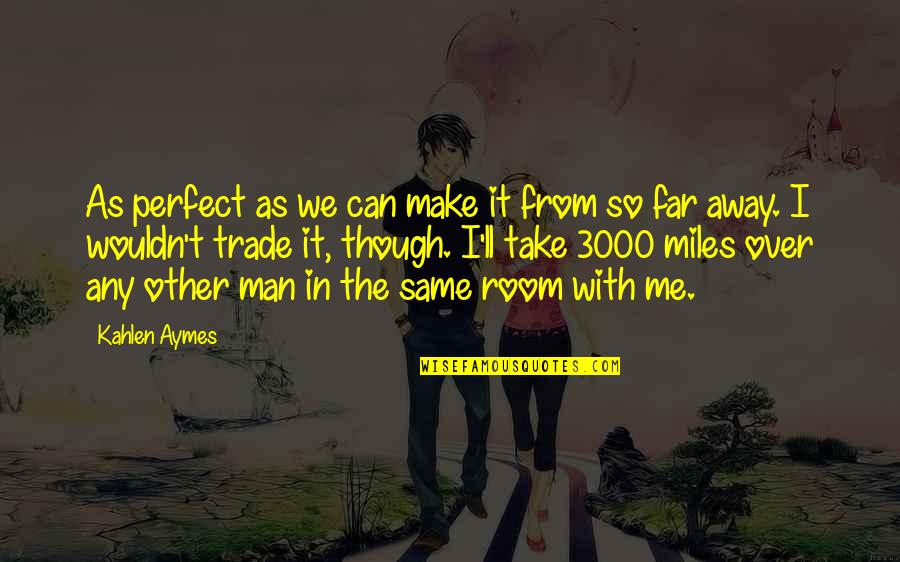 As perfect as we can make it from so far away. I wouldn't trade it, though. I'll take 3000 miles over any other man in the same room with me. —
Kahlen Aymes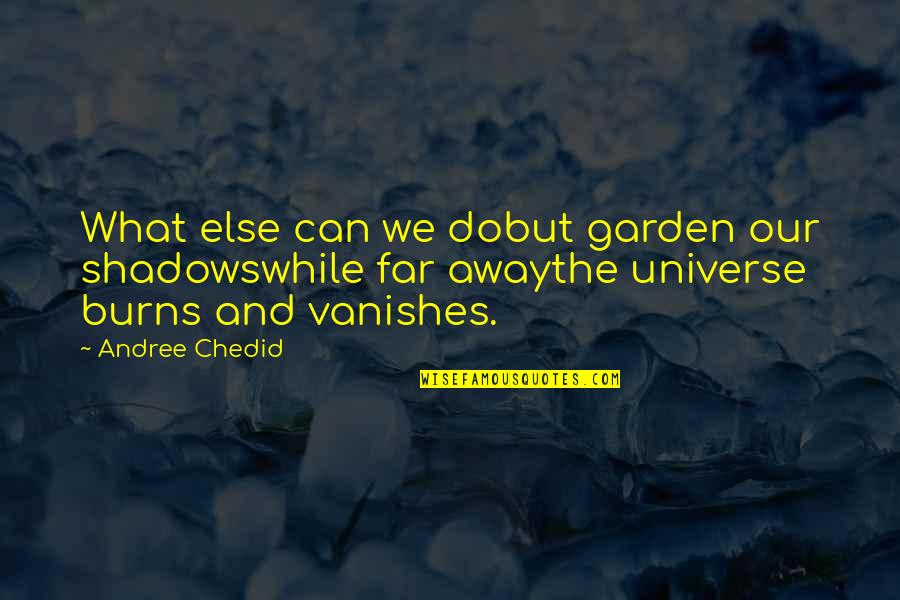 What else can we do
but garden our shadows
while far away
the universe burns and vanishes. —
Andree Chedid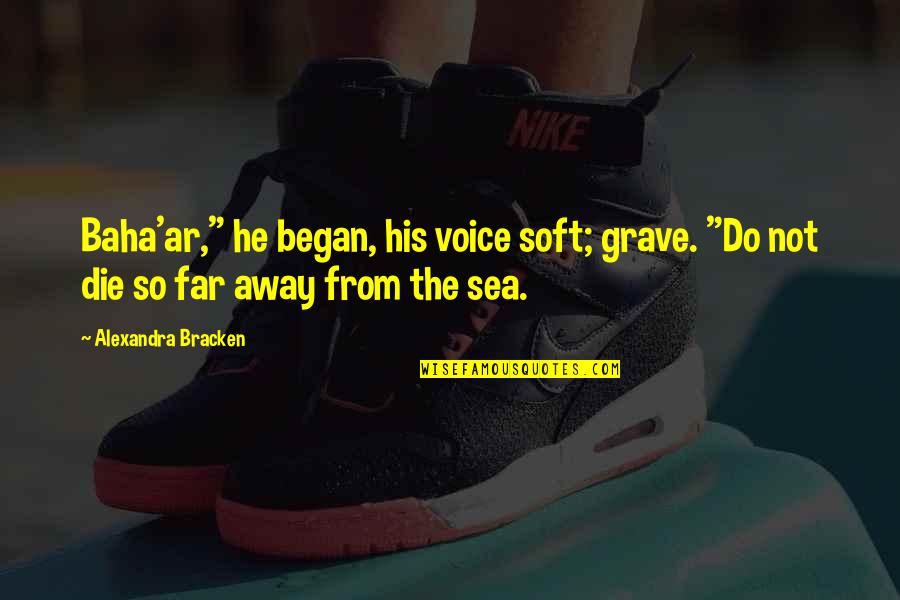 Baha'ar," he began, his voice soft; grave. "Do not die so far away from the sea. —
Alexandra Bracken
My interest generally is the hidden Americans; the ones who live far away from the headlines. —
John Updike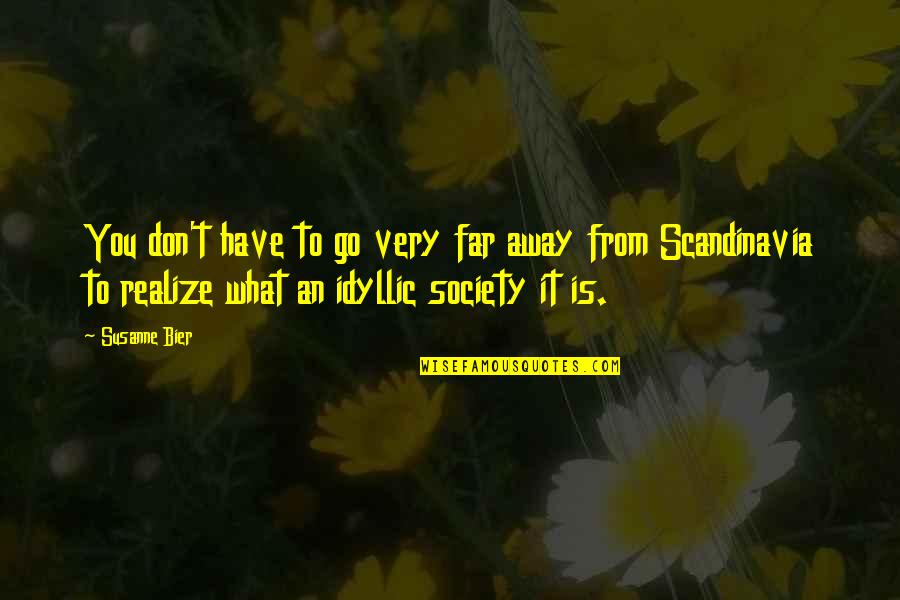 You don't have to go very far away from Scandinavia to realize what an idyllic society it is. —
Susanne Bier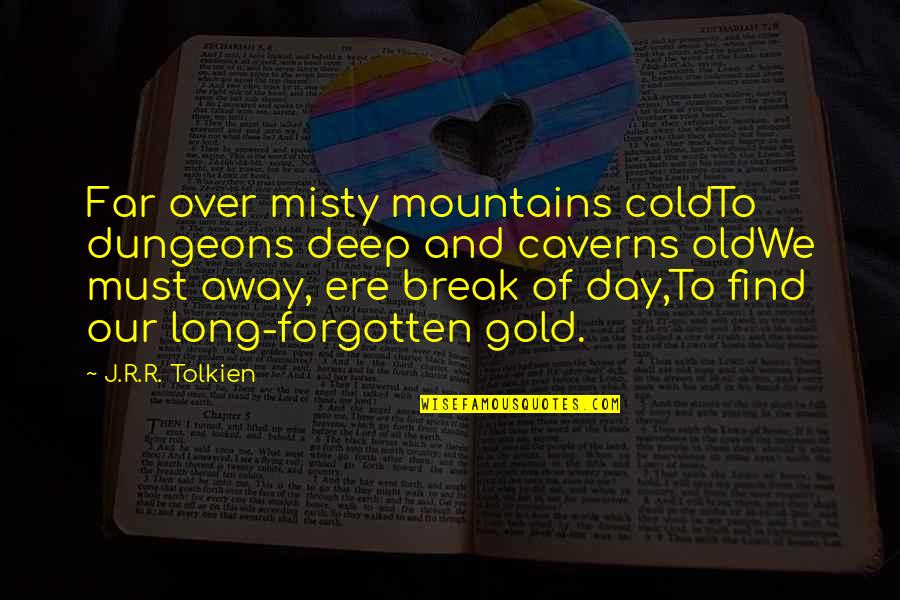 Far over misty mountains cold
To dungeons deep and caverns old
We must away, ere break of day,
To find our long-forgotten gold. —
J.R.R. Tolkien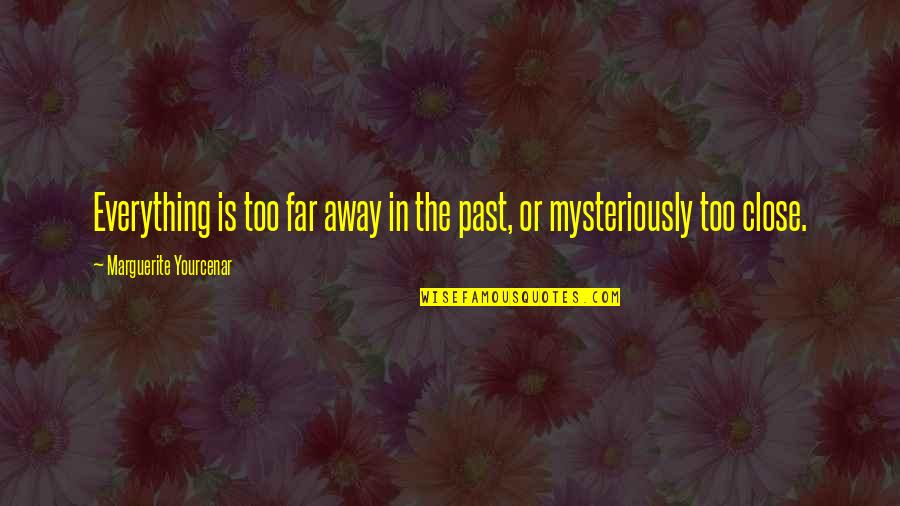 Everything is too far away in the past, or mysteriously too close. —
Marguerite Yourcenar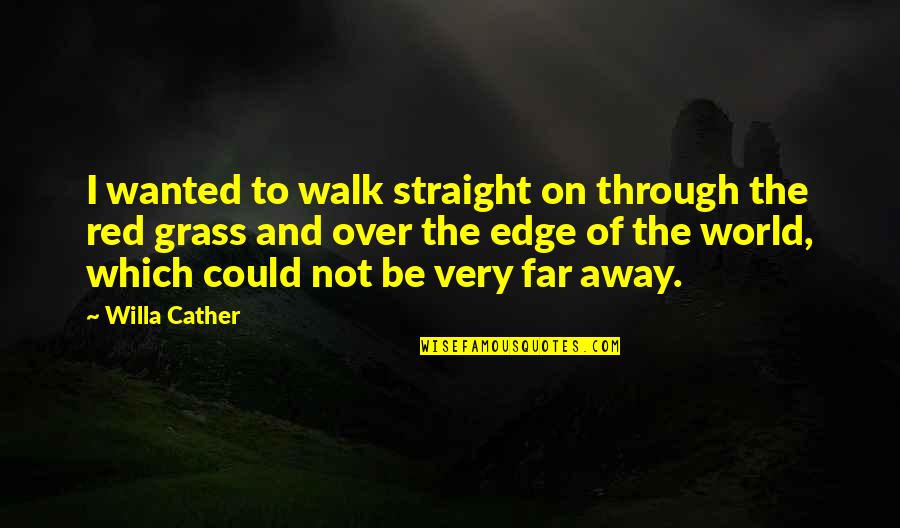 I wanted to walk straight on through the red grass and over the edge of the world, which could not be very far away. —
Willa Cather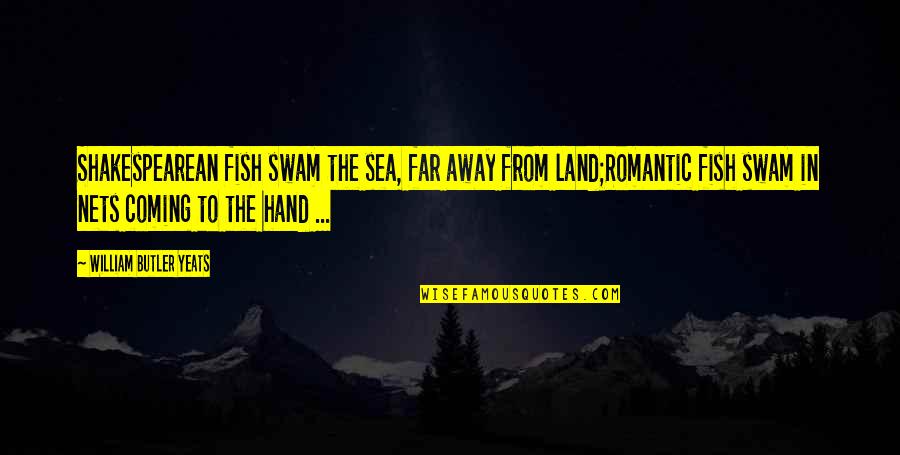 Shakespearean fish swam the sea, far away from land;
Romantic fish swam in nets coming to the hand ... —
William Butler Yeats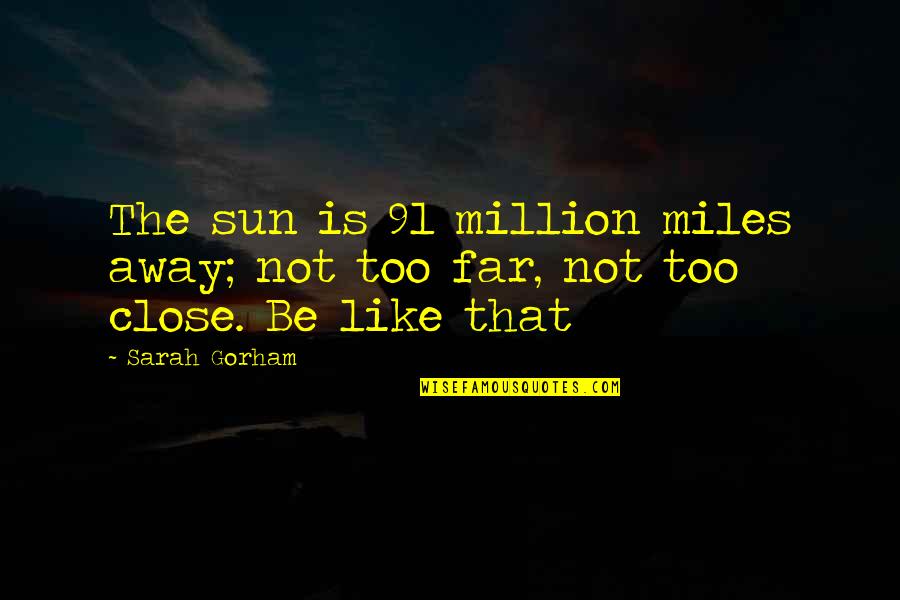 The sun is 91 million miles away;
not too far, not too close. Be like that —
Sarah Gorham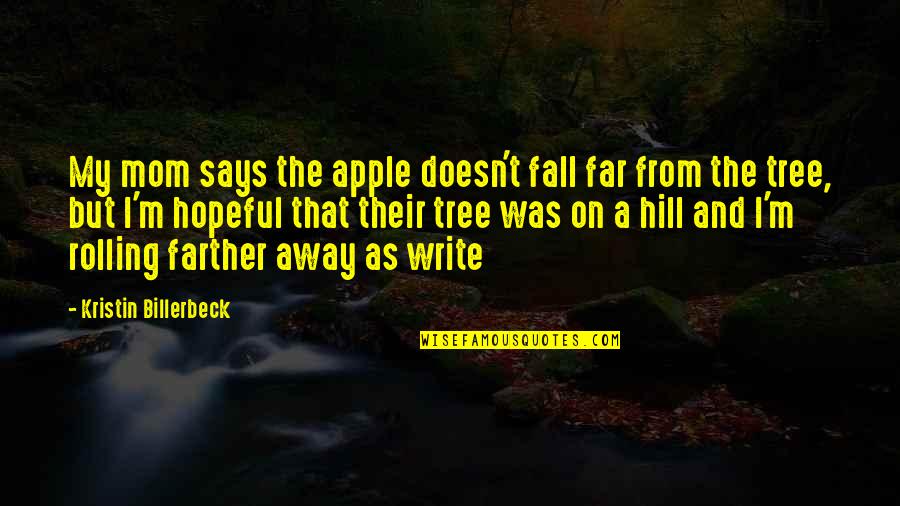 My mom says the apple doesn't fall far from the tree, but I'm hopeful that their tree was on a hill and I'm rolling farther away as write —
Kristin Billerbeck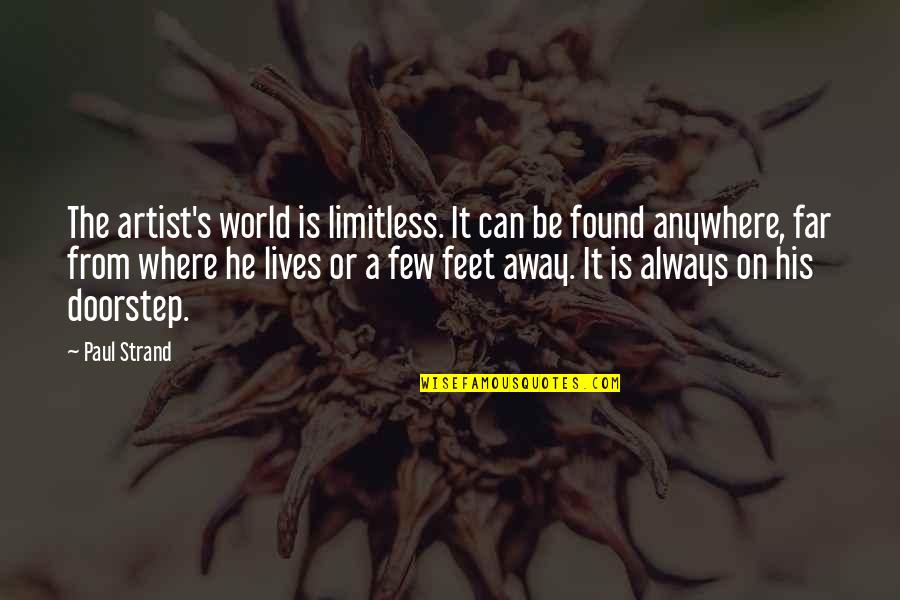 The artist's world is limitless. It can be found anywhere, far from where he lives or a few feet away. It is always on his doorstep. —
Paul Strand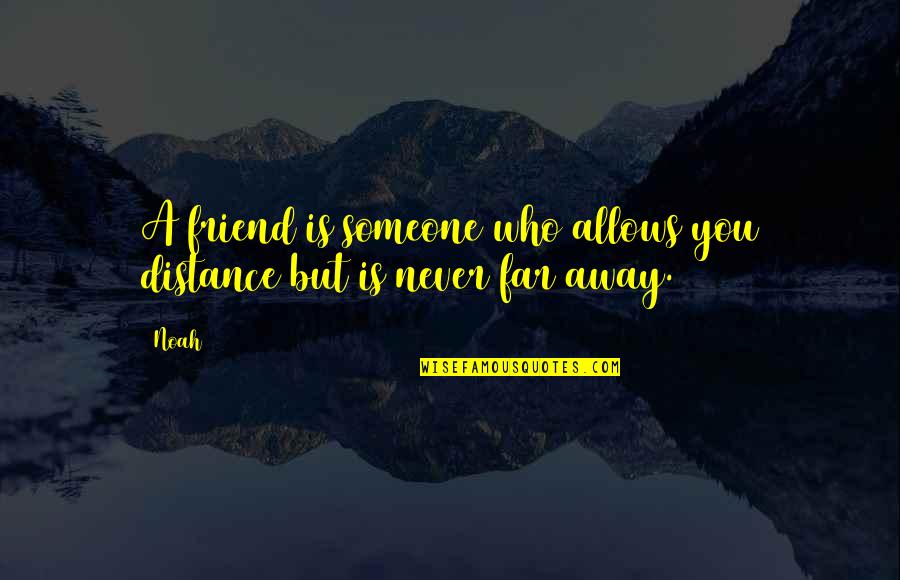 A friend is someone who allows you distance but is never far away. —
Noah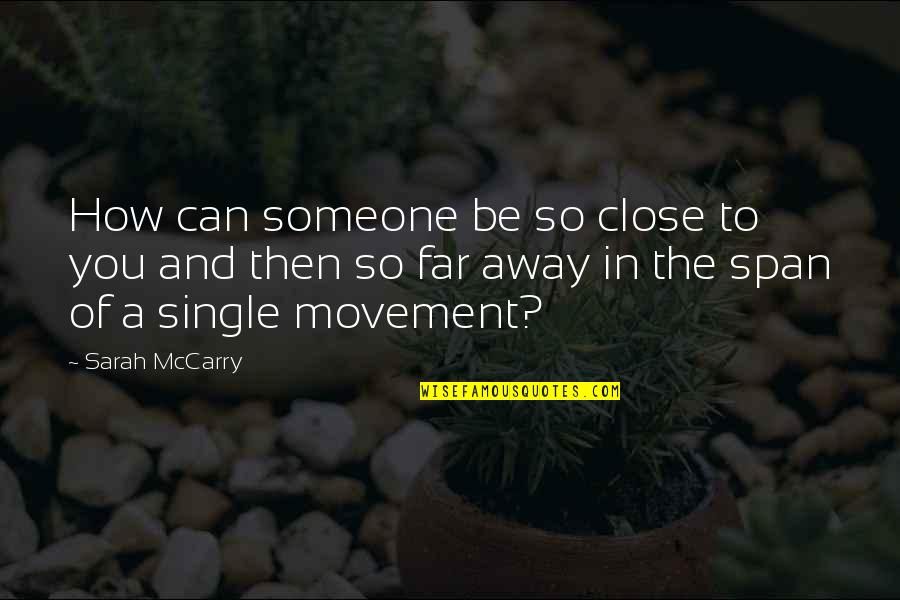 How can someone be so close to you and then so far away in the span of a single movement? —
Sarah McCarry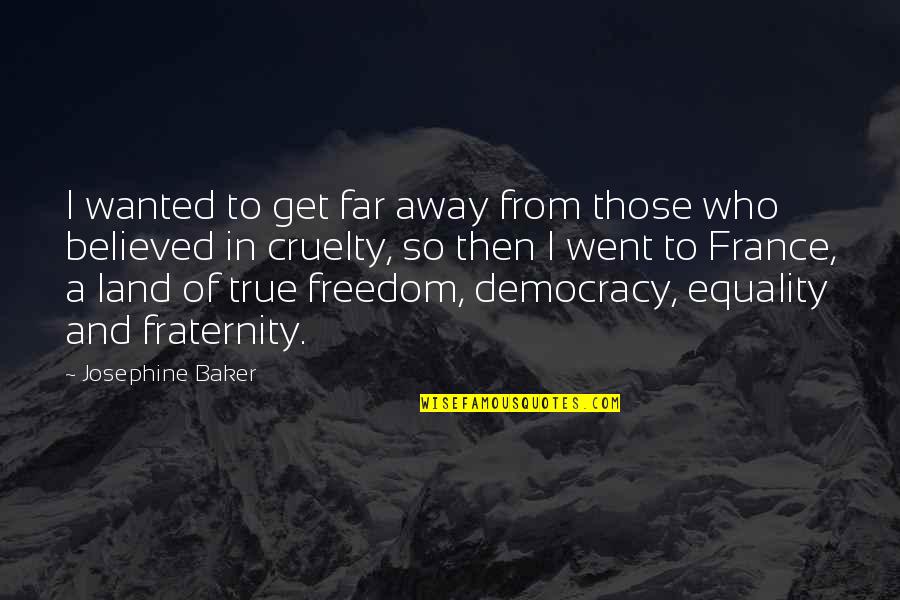 I wanted to get far away from those who believed in cruelty, so then I went to France, a land of true freedom, democracy, equality and fraternity. —
Josephine Baker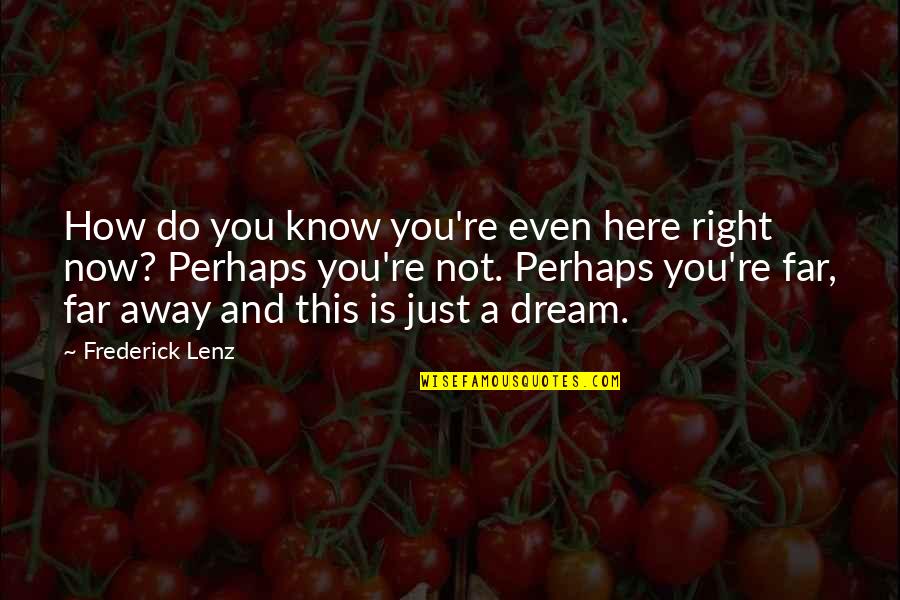 How do you know you're even here right now? Perhaps you're not. Perhaps you're far, far away and this is just a dream. —
Frederick Lenz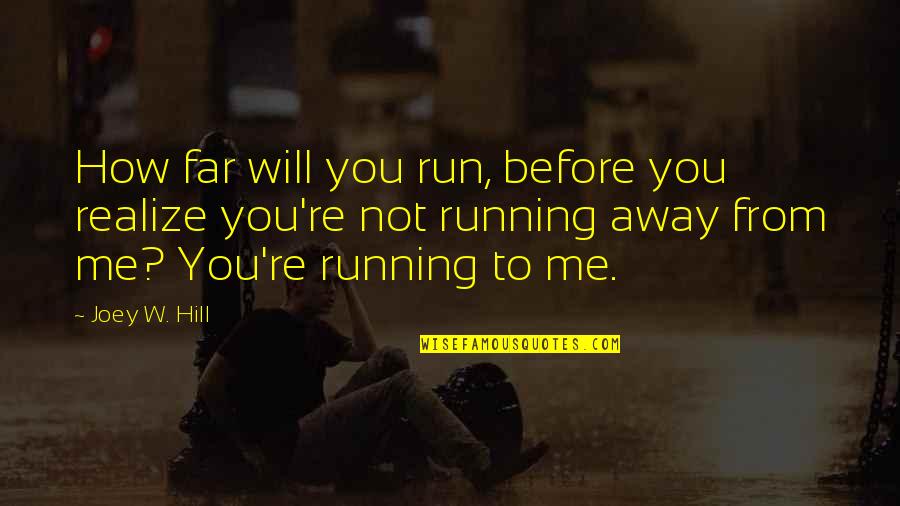 How far will you run, before you realize you're not running away from me? You're running to me. —
Joey W. Hill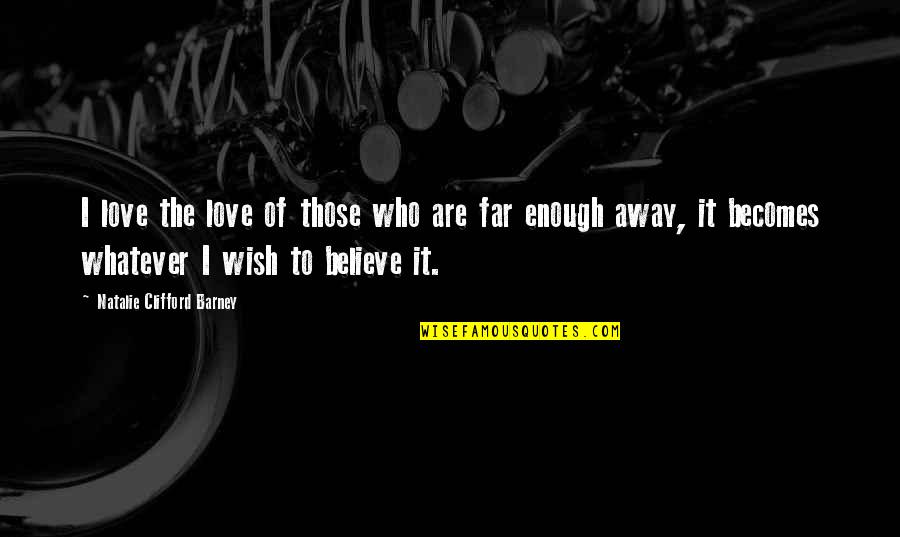 I love the love of those who are far enough away, it becomes whatever I wish to believe it. —
Natalie Clifford Barney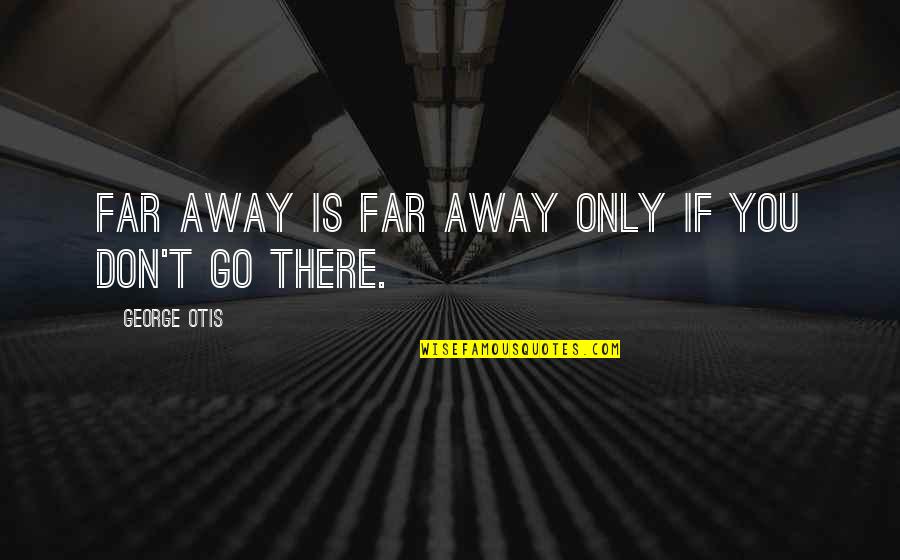 Far away is far away only if you don't go there. —
George Otis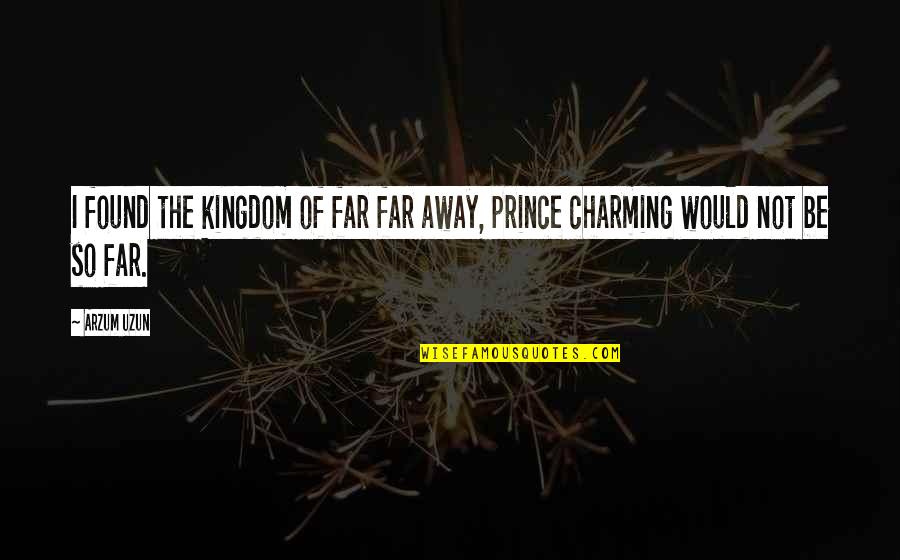 I found the kingdom of far far away, prince charming would not be so far. —
Arzum Uzun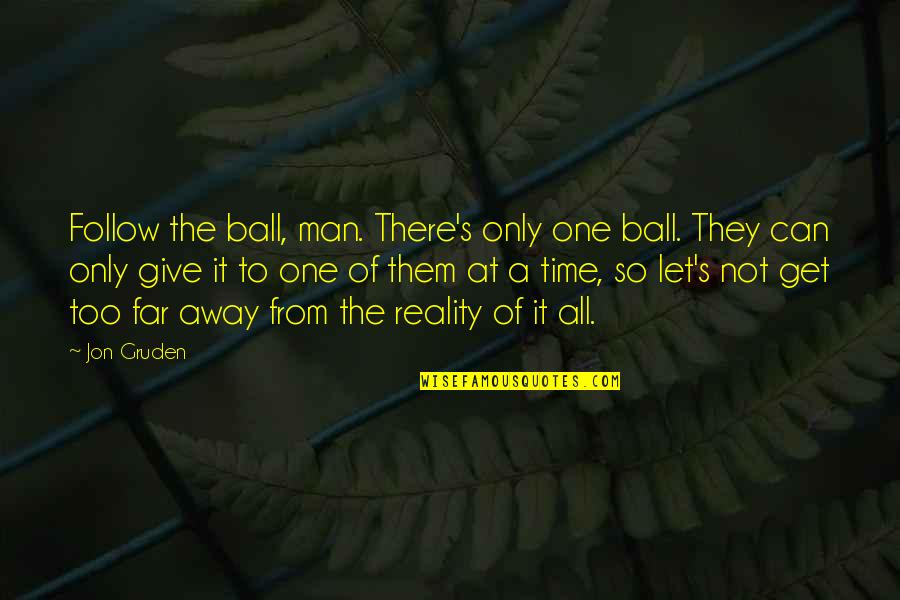 Follow the ball, man. There's only one ball. They can only give it to one of them at a time, so let's not get too far away from the reality of it all. —
Jon Gruden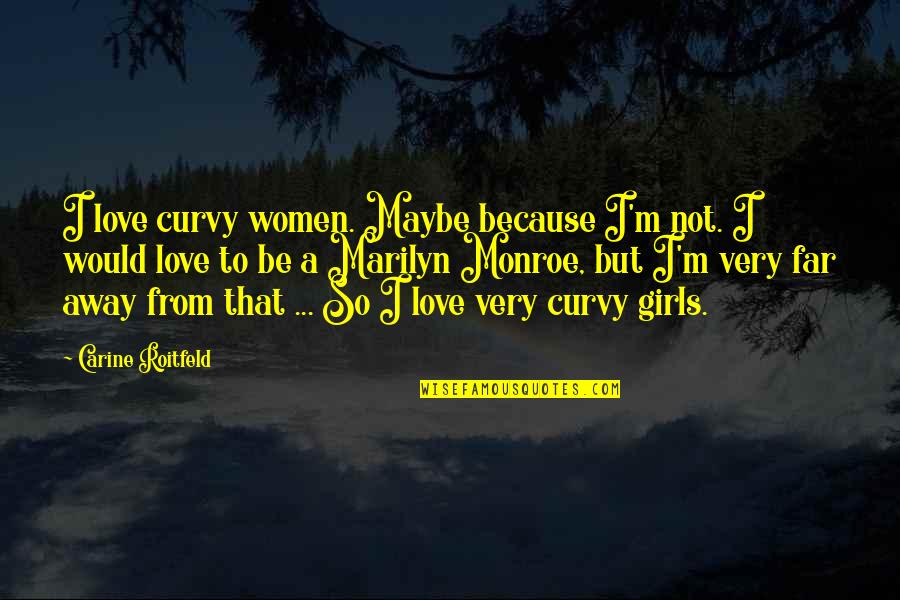 I love curvy women. Maybe because I'm not. I would love to be a Marilyn Monroe, but I'm very far away from that ... So I love very curvy girls. —
Carine Roitfeld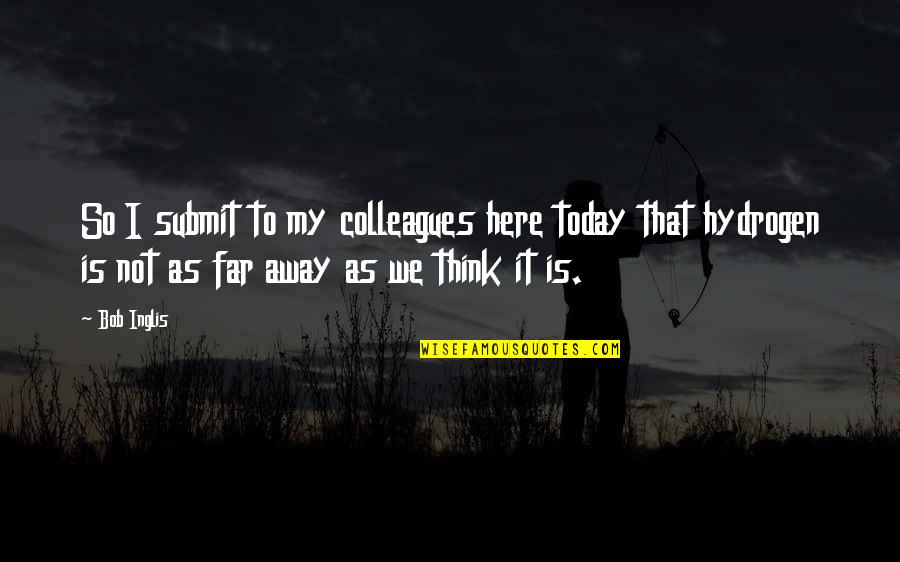 So I submit to my colleagues here today that hydrogen is not as far away as we think it is. —
Bob Inglis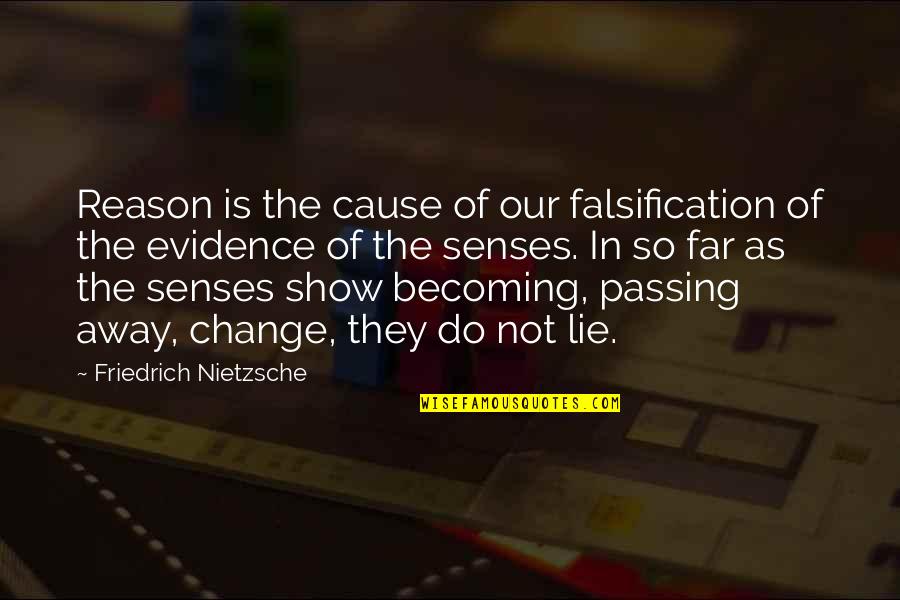 Reason is the cause of our falsification of the evidence of the senses. In so far as the senses show becoming, passing away, change, they do not lie. —
Friedrich Nietzsche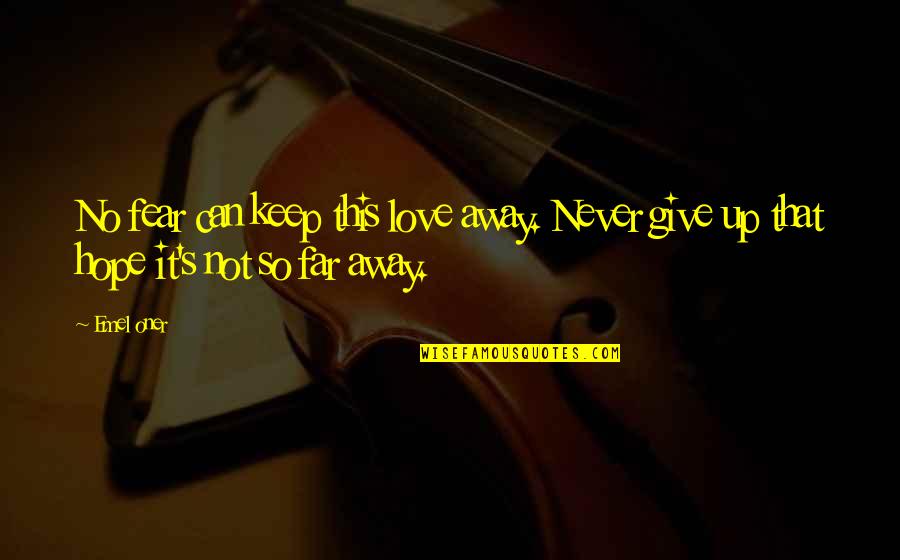 No fear can keep this love away. Never give up that hope it's
not so far away
. —
Emel Oner