Not Saying Anything At All Quotes
Collection of top 38 famous quotes about Not Saying Anything At All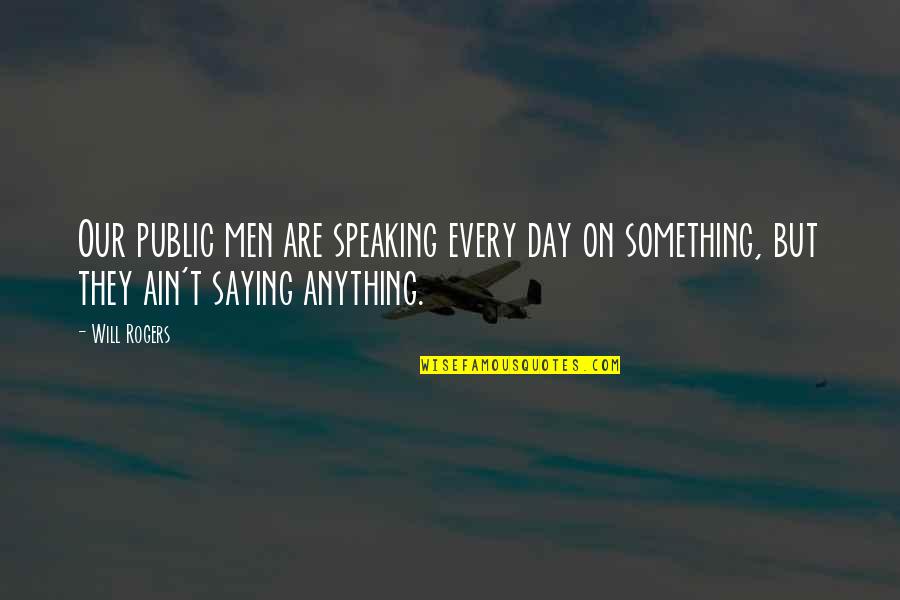 Our public men are speaking every day on something, but they ain't saying anything.
—
Will Rogers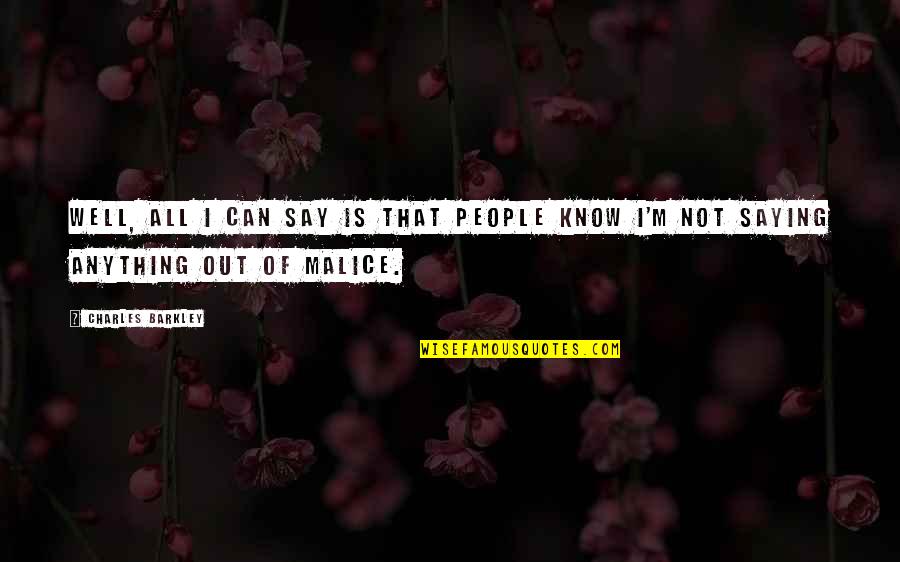 Well, all I can say is that people know I'm not saying anything out of malice.
—
Charles Barkley
If you hadn't anything worth saying why go chattering all the time?
—
Agatha Christie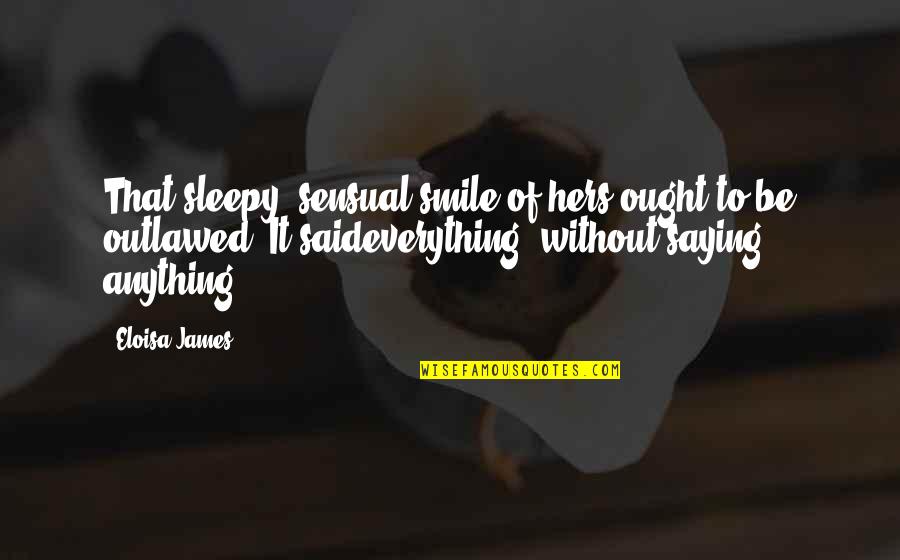 That sleepy, sensual smile of hers ought to be outlawed. It said
everything, without saying anything.
—
Eloisa James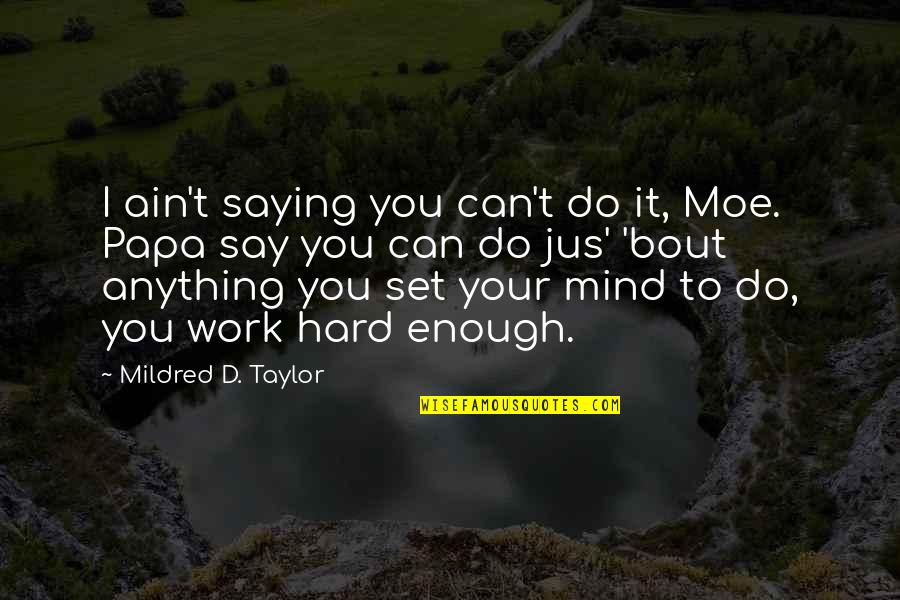 I ain't saying you can't do it, Moe. Papa say you can do jus' 'bout anything you set your mind to do, you work hard enough.
—
Mildred D. Taylor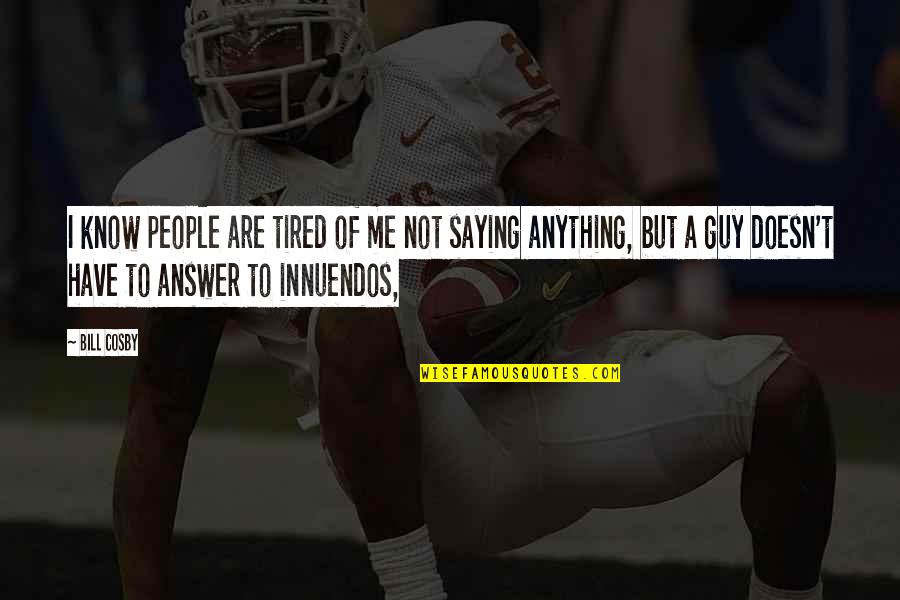 I know people are tired of me not saying anything, but a guy doesn't have to answer to innuendos,
—
Bill Cosby
There's no point in saying anything but the truth.
—
Amy Winehouse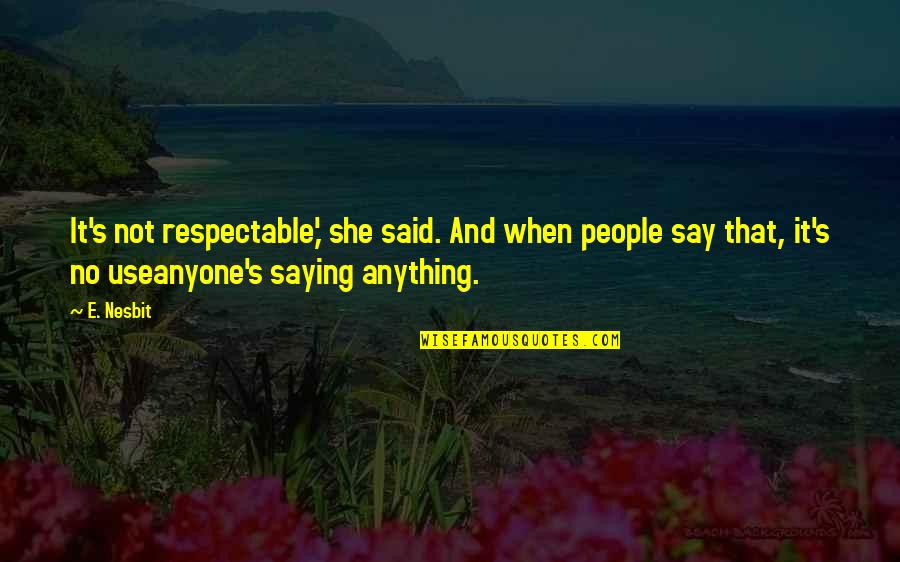 It's not respectable,' she said.
And when people say that, it's no use
anyone's saying anything.
—
E. Nesbit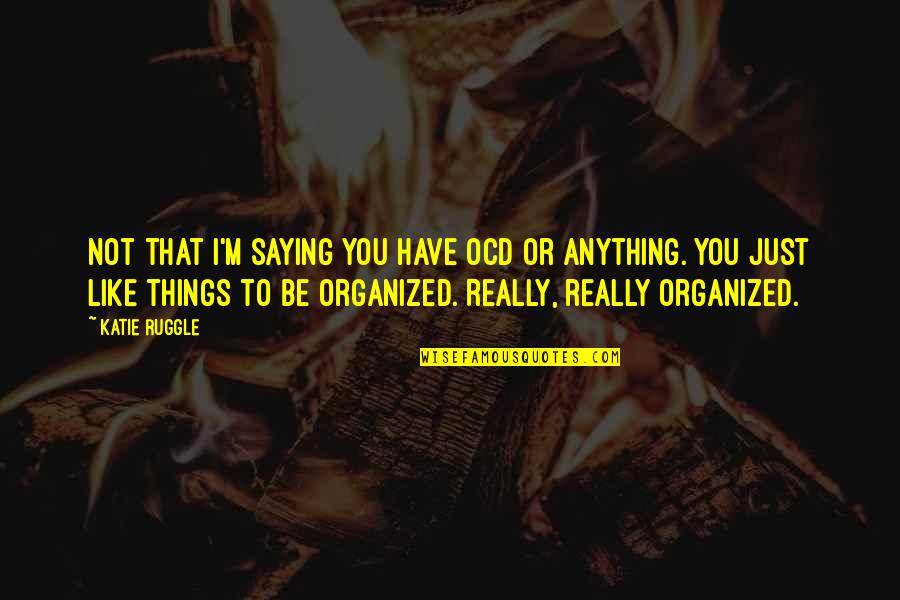 Not that I'm saying you have OCD or anything. You just like things to be organized. Really, really organized.
—
Katie Ruggle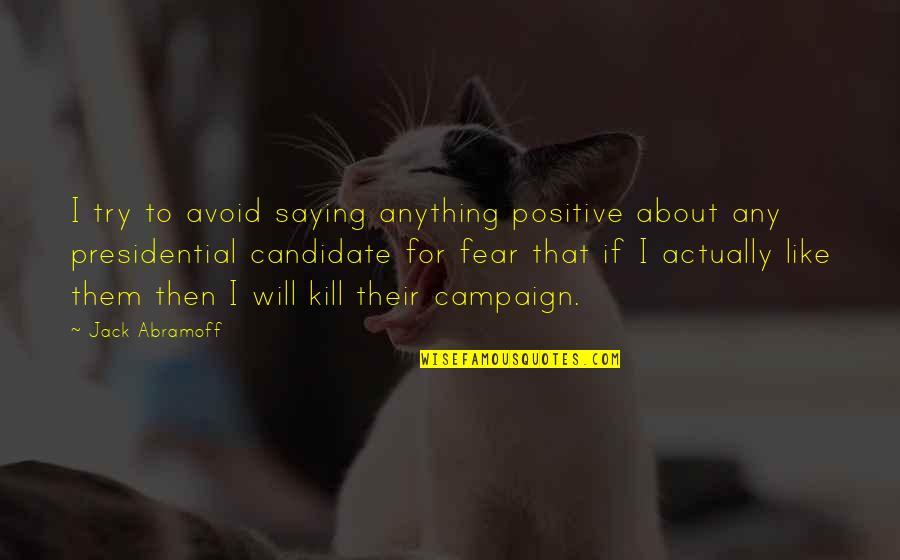 I try to avoid saying anything positive about any presidential candidate for fear that if I actually like them then I will kill their campaign.
—
Jack Abramoff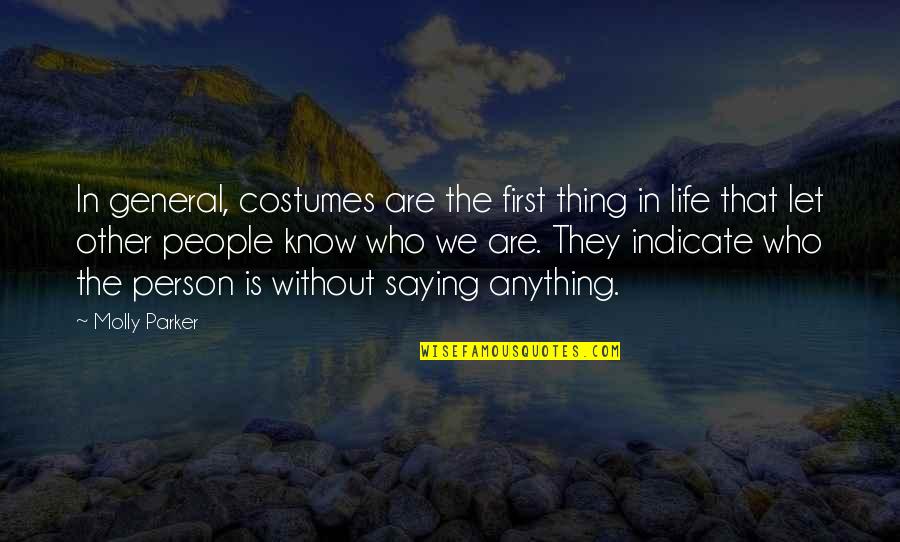 In general, costumes are the first thing in life that let other people know who we are. They indicate who the person is without saying anything.
—
Molly Parker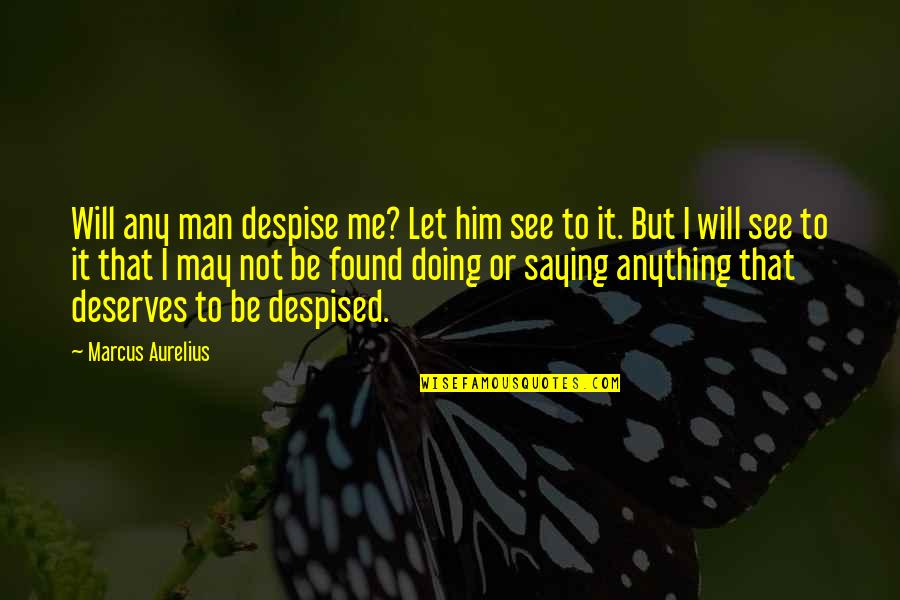 Will any man despise me? Let him see to it. But I will see to it that I may not be found doing or saying anything that deserves to be despised. —
Marcus Aurelius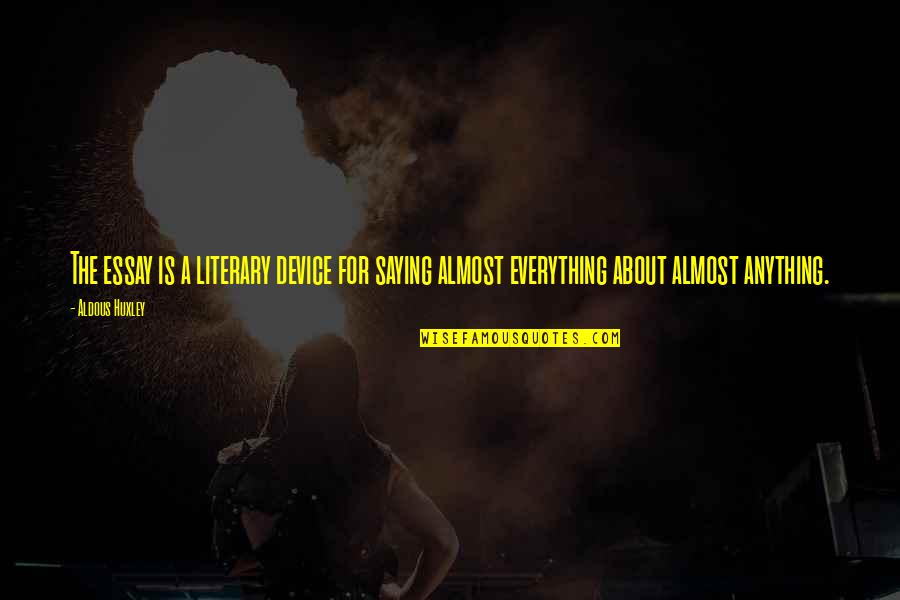 The essay is a literary device for saying almost everything about almost anything. —
Aldous Huxley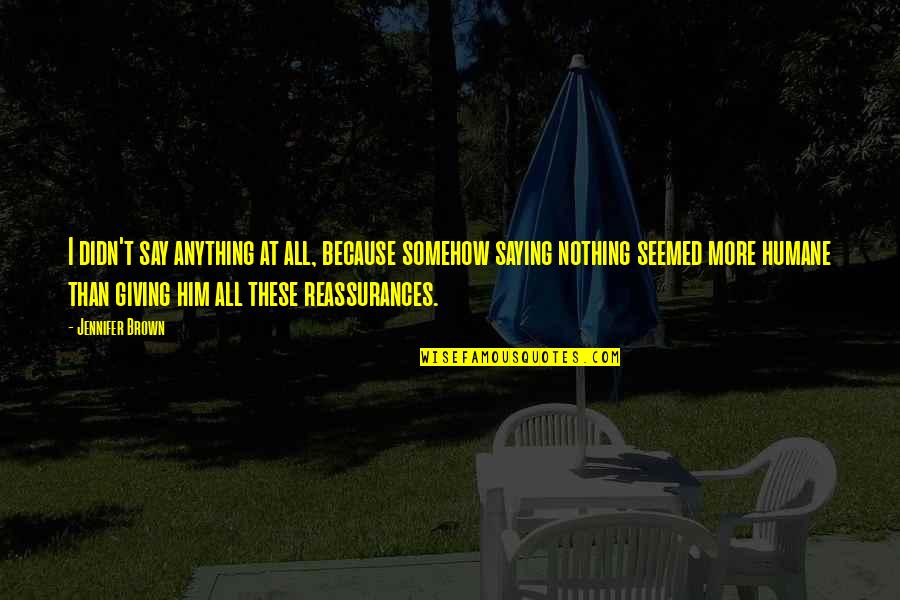 I didn't say anything at all, because somehow saying nothing seemed more humane than giving him all these reassurances. —
Jennifer Brown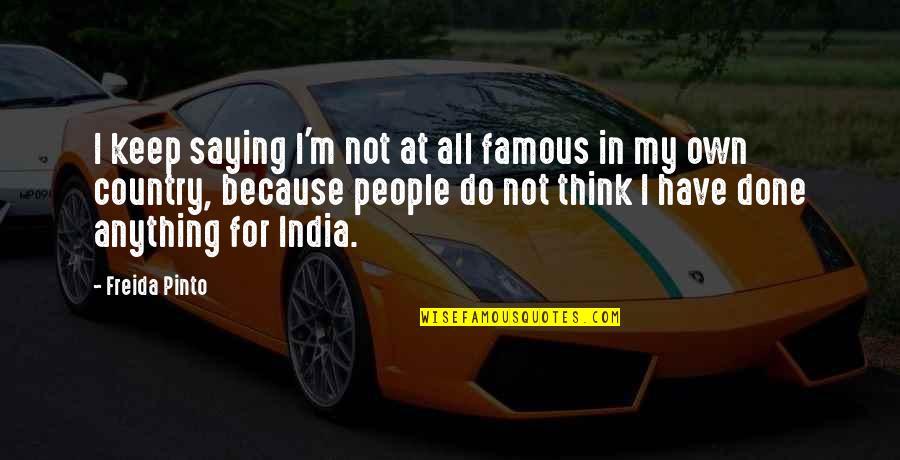 I keep saying I'm not at all famous in my own country, because people do not think I have done anything for India. —
Freida Pinto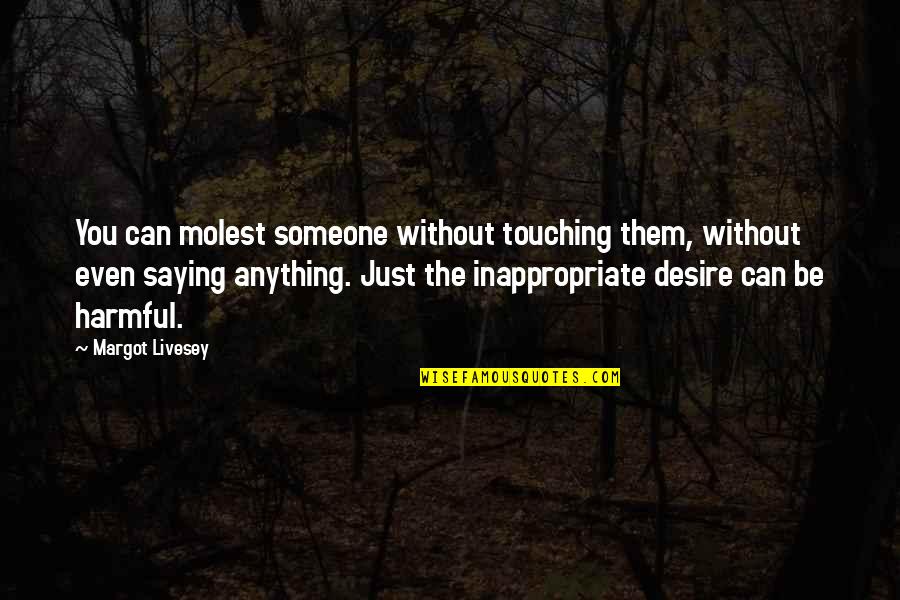 You can molest someone without touching them, without even saying anything. Just the inappropriate desire can be harmful. —
Margot Livesey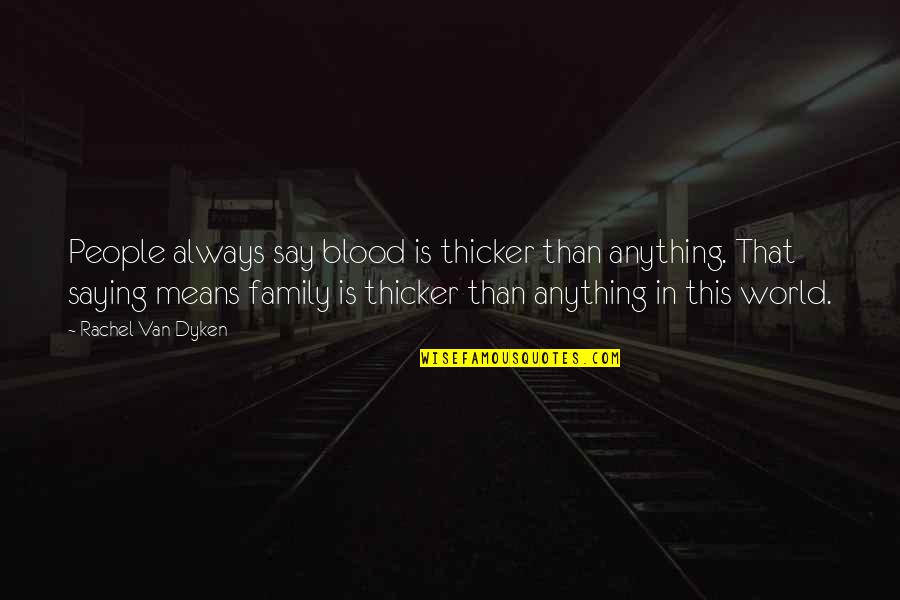 People always say blood is thicker than anything. That saying means family is thicker than anything in this world. —
Rachel Van Dyken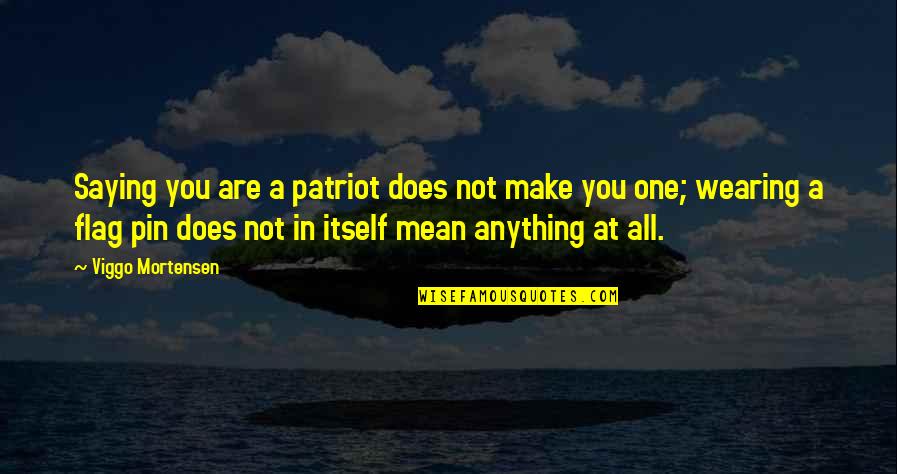 Saying you are a patriot does not make you one; wearing a flag pin does not in itself mean anything at all. —
Viggo Mortensen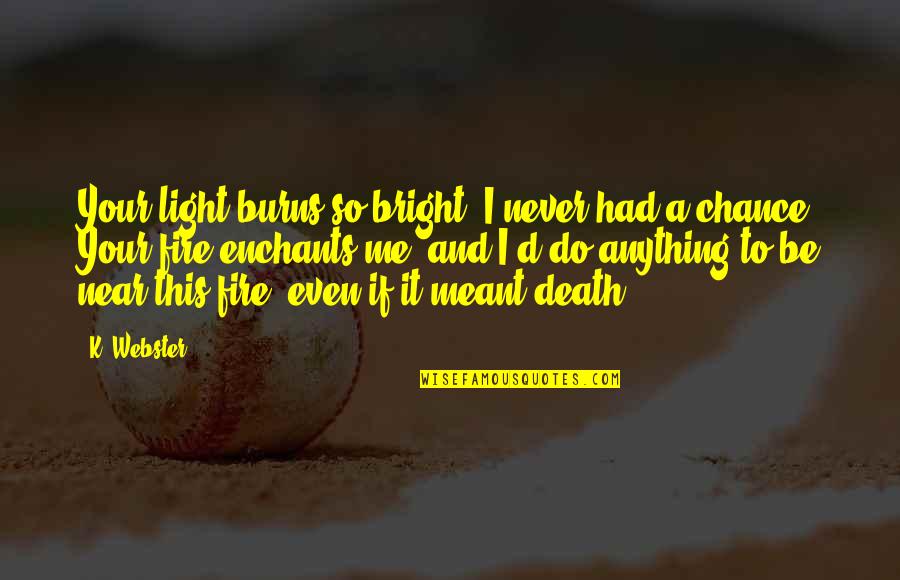 Your light burns so bright. I never had a chance. Your fire enchants me, and I'd do anything to be near this fire, even if it meant death. —
K. Webster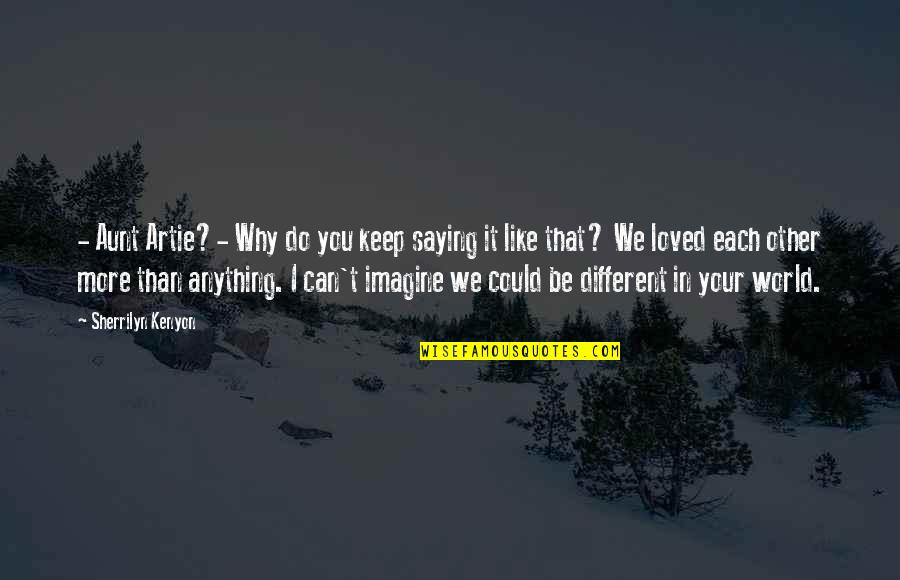 - Aunt Artie?
- Why do you keep saying it like that? We loved each other more than anything. I can't imagine we could be different in your world. —
Sherrilyn Kenyon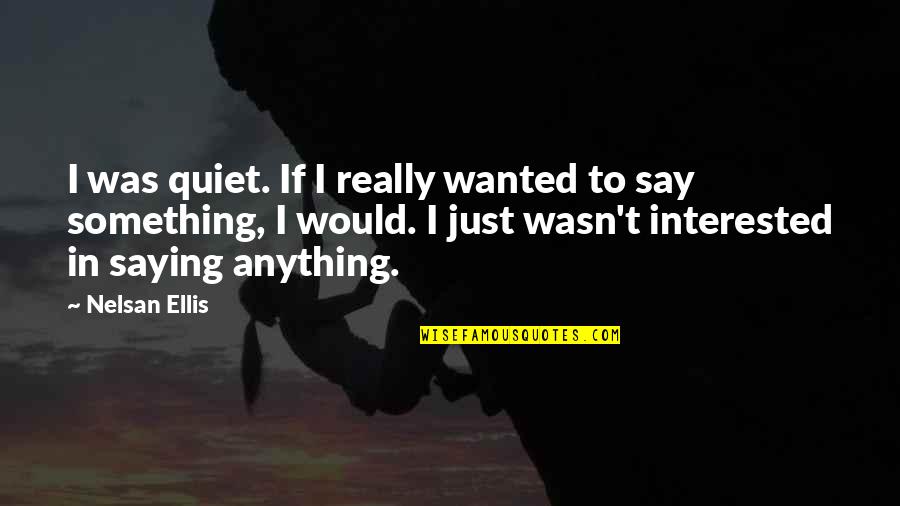 I was quiet. If I really wanted to say something, I would. I just wasn't interested in saying anything. —
Nelsan Ellis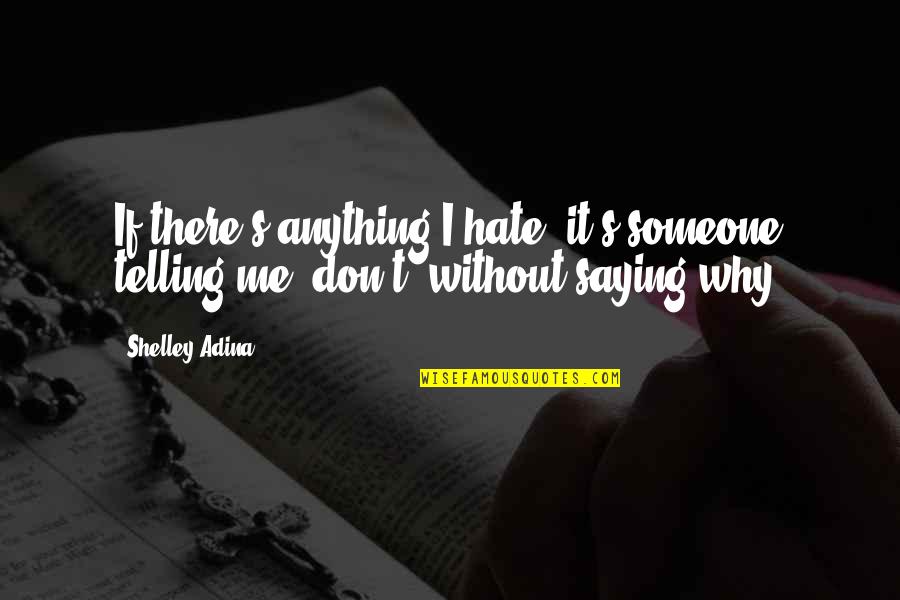 If there's anything I hate, it's someone telling me "don't" without saying why. —
Shelley Adina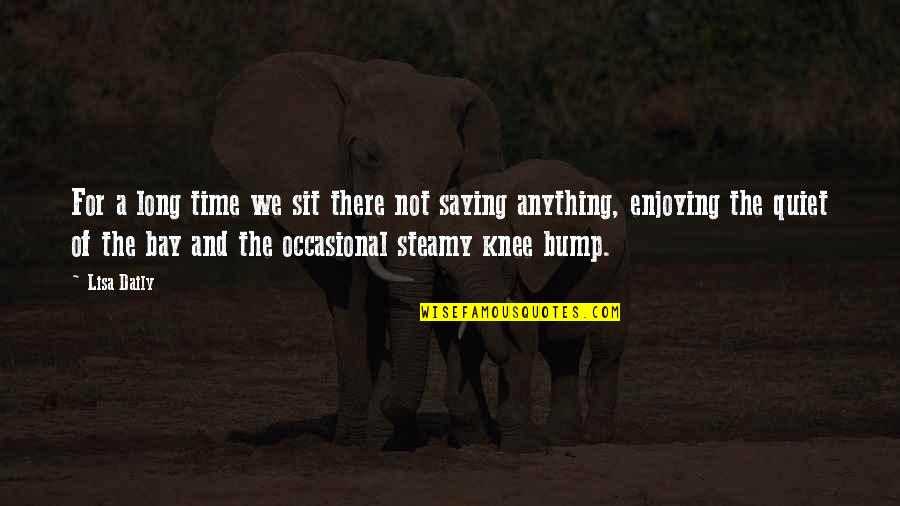 For a long time we sit there not saying anything, enjoying the quiet of the bay and the occasional steamy knee bump. —
Lisa Daily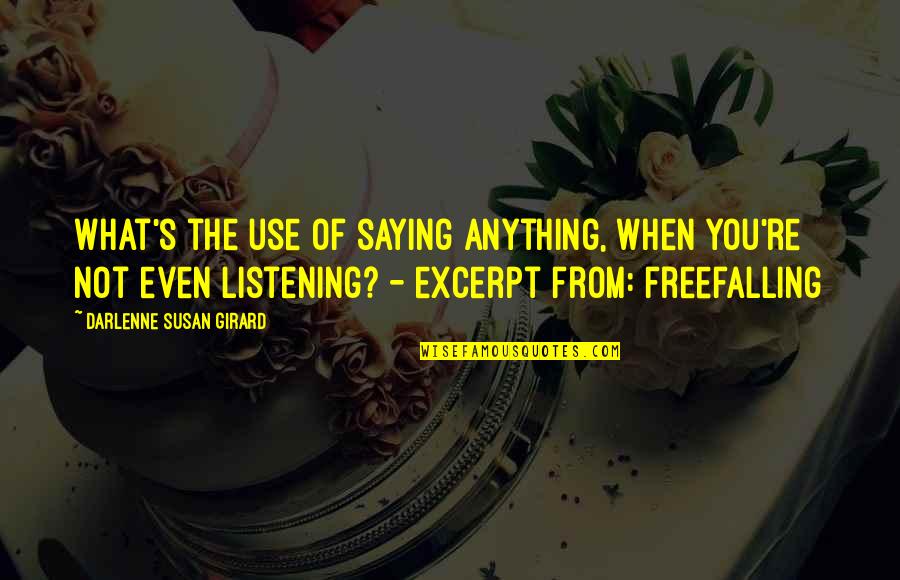 What's the use of saying anything, when you're not even listening? - excerpt from: freefalling —
Darlenne Susan Girard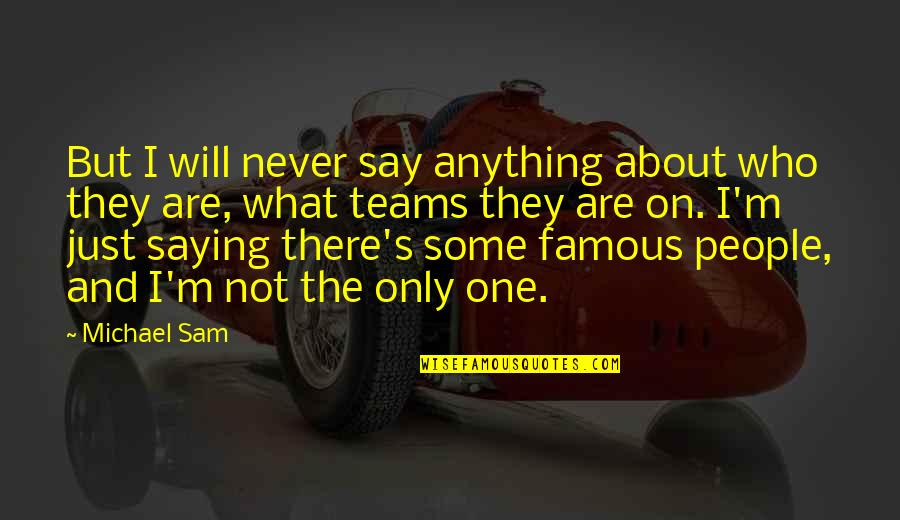 But I will never say anything about who they are, what teams they are on. I'm just saying there's some famous people, and I'm not the only one. —
Michael Sam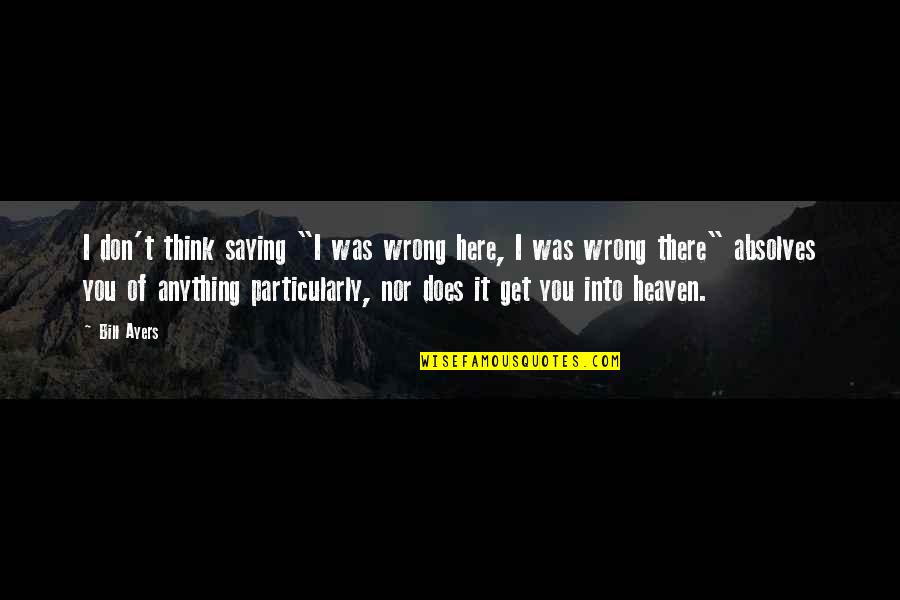 I don't think saying "I was wrong here, I was wrong there" absolves you of anything particularly, nor does it get you into heaven. —
Bill Ayers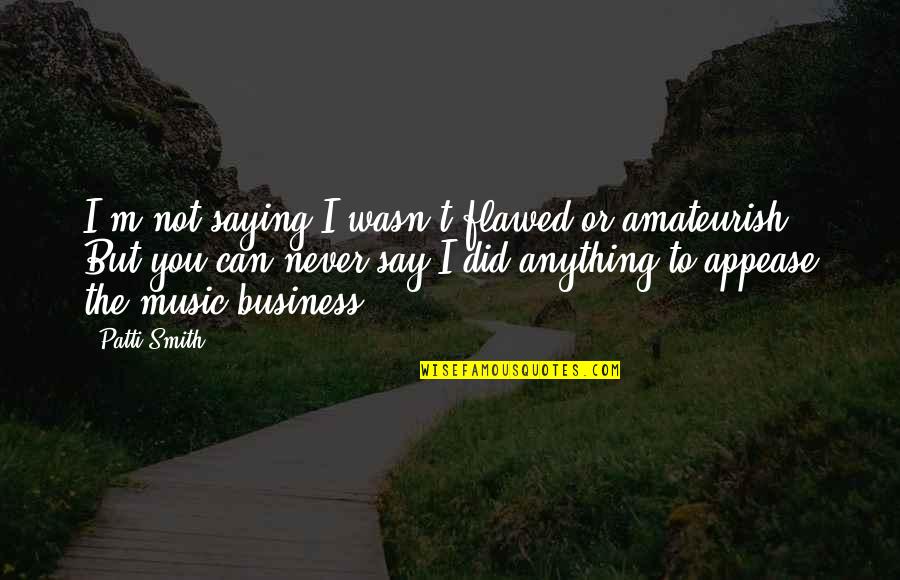 I'm not saying I wasn't flawed or amateurish. But you can never say I did anything to appease the music business. —
Patti Smith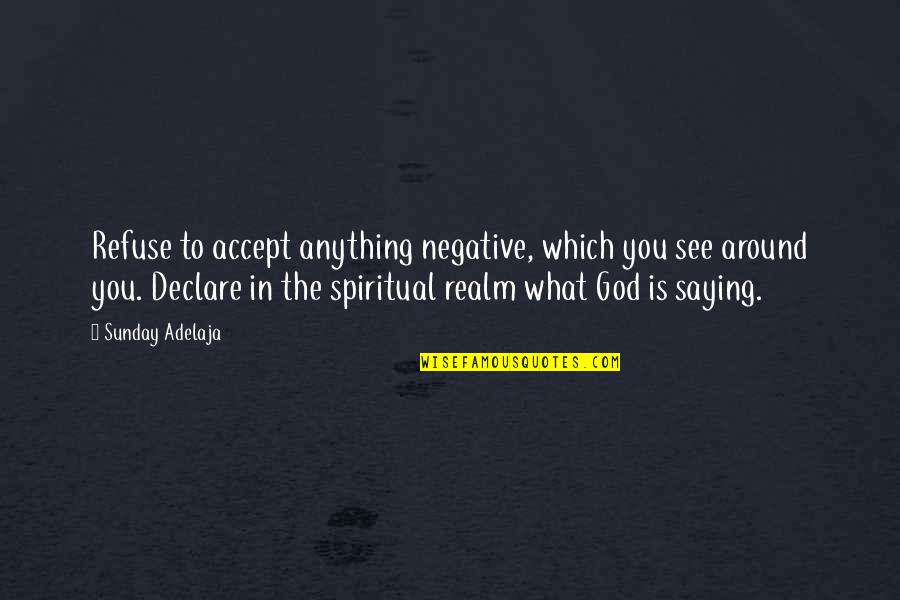 Refuse to accept anything negative, which you see around you. Declare in the spiritual realm what God is saying. —
Sunday Adelaja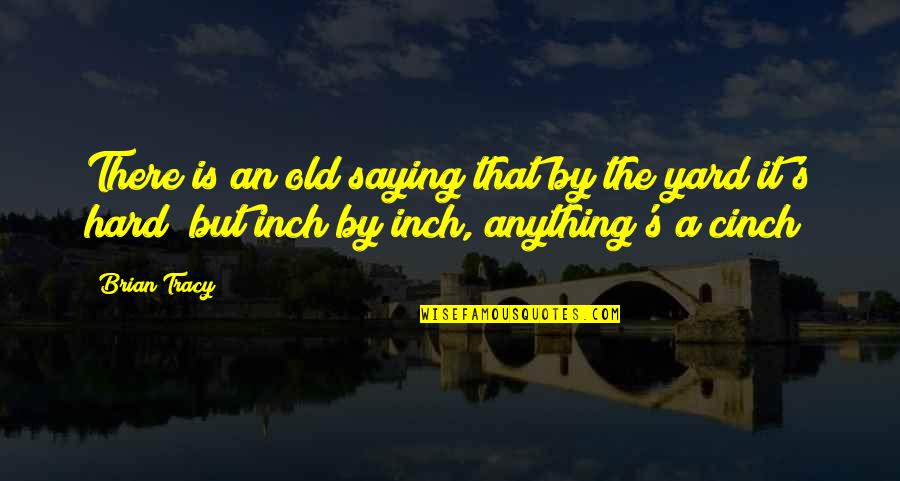 There is an old saying that by the yard it's hard; but inch by inch, anything's a cinch! —
Brian Tracy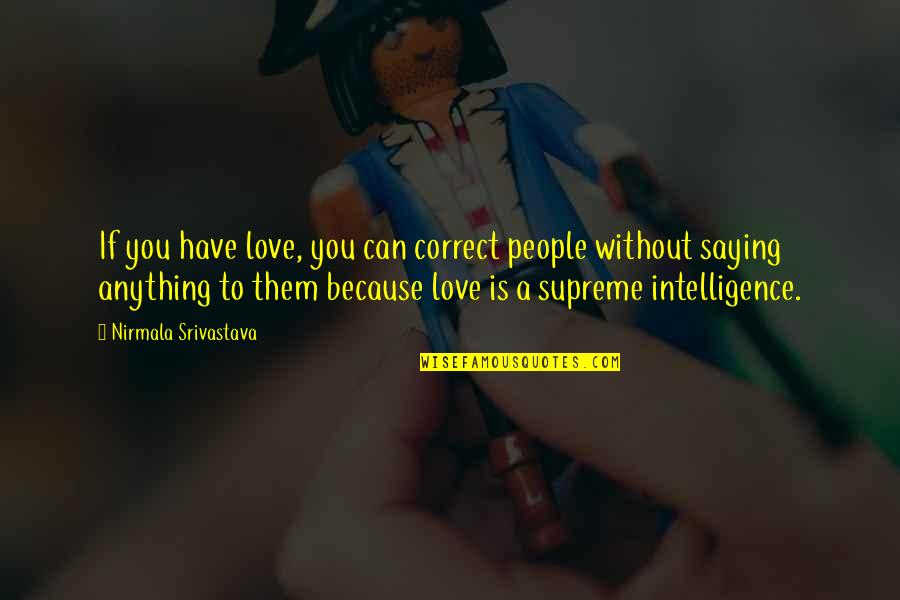 If you have love, you can correct people without saying anything to them because love is a supreme intelligence. —
Nirmala Srivastava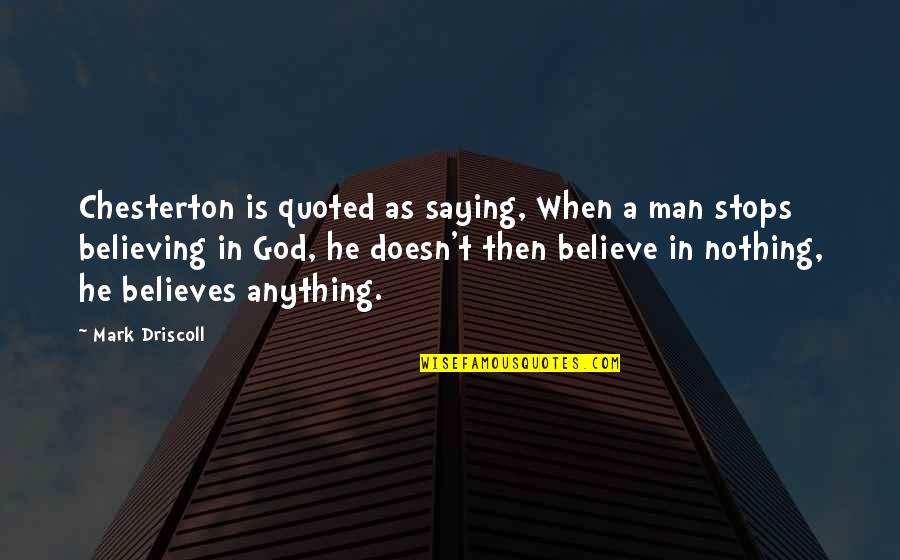 Chesterton is quoted as saying, When a man stops believing in God, he doesn't then believe in nothing, he believes anything. —
Mark Driscoll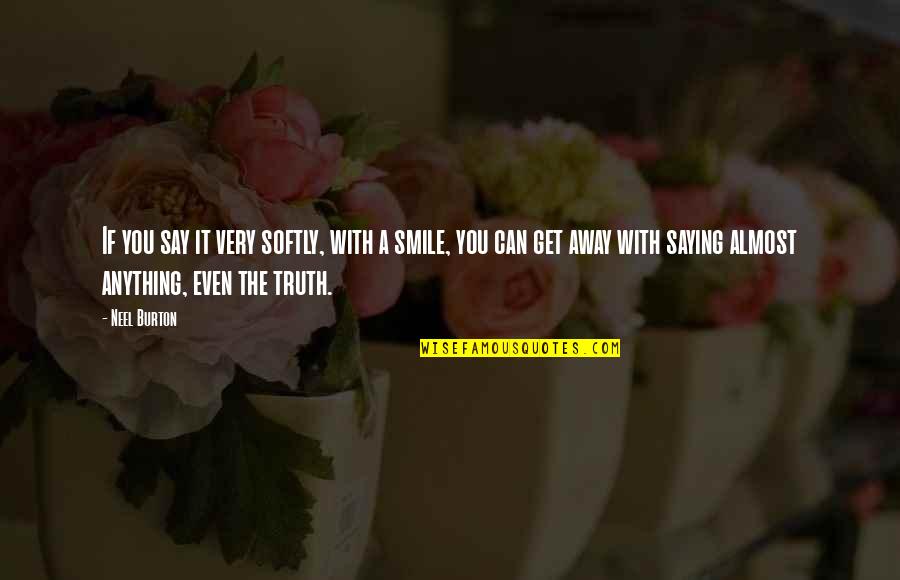 If you say it very softly, with a smile, you can get away with saying almost anything, even the truth. —
Neel Burton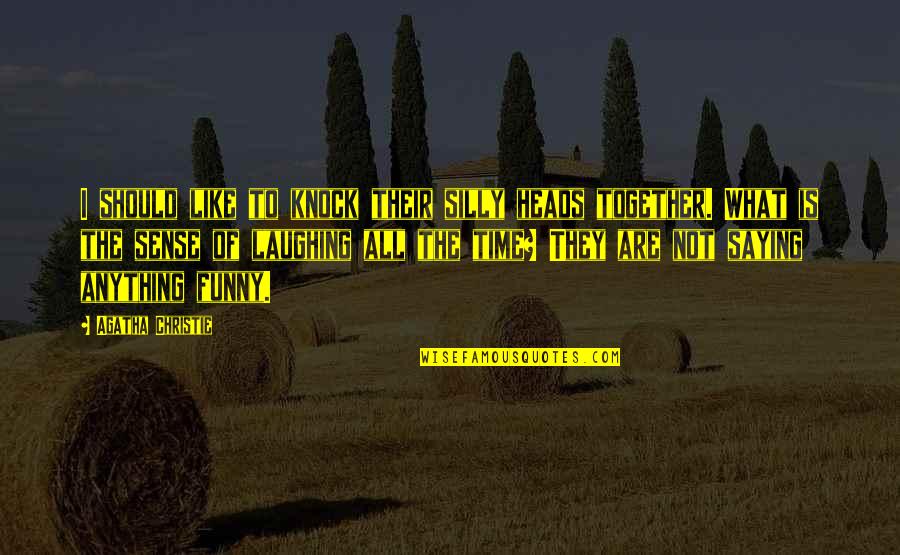 I should like to knock their silly heads together. What is the sense of laughing all the time? They are not saying anything funny. —
Agatha Christie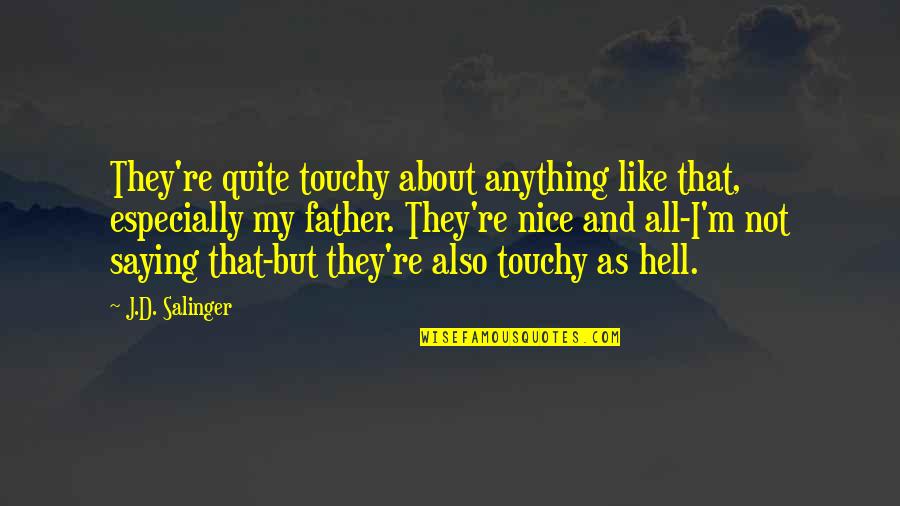 They're quite touchy about anything like that, especially my father. They're nice and all-I'm not saying that-but they're also touchy as hell. —
J.D. Salinger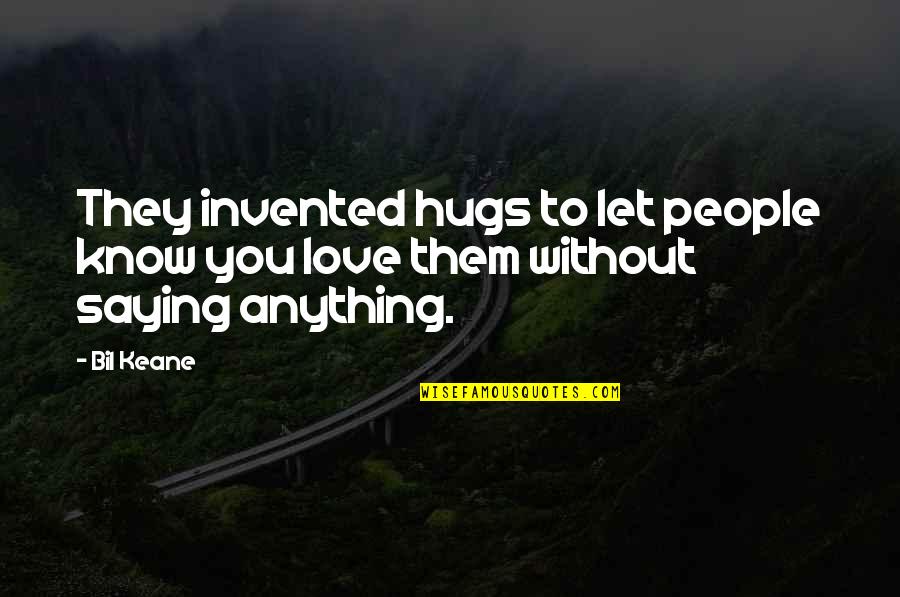 They invented hugs to let people know you love them without saying anything. —
Bil Keane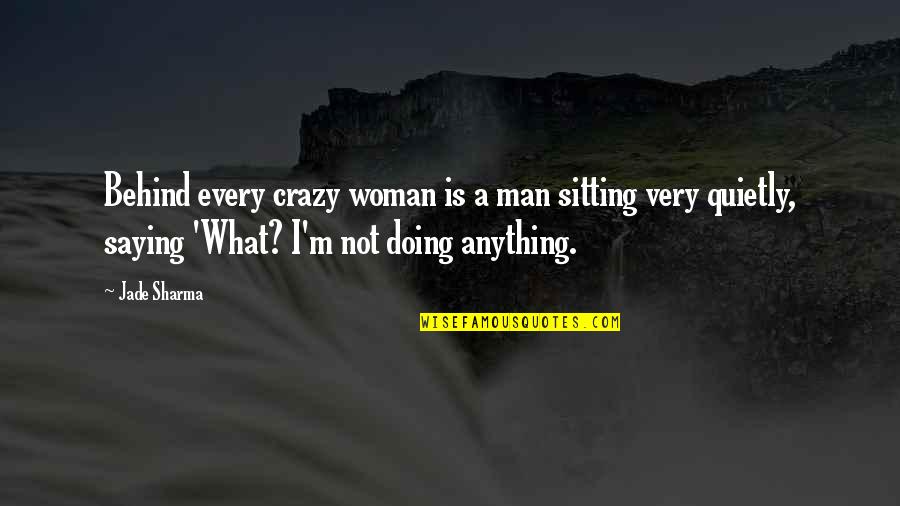 Behind every crazy woman is a man sitting very quietly, saying 'What? I'm not doing anything. —
Jade Sharma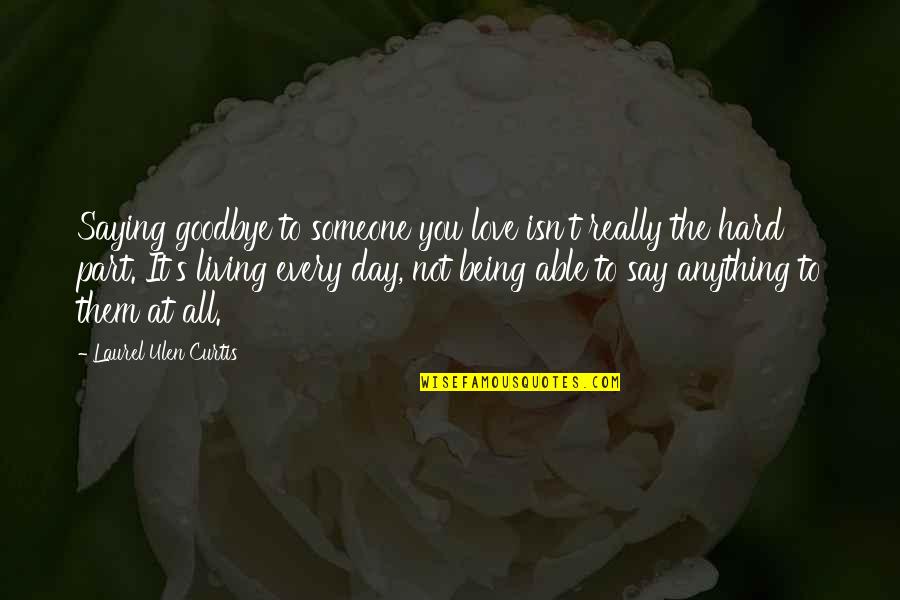 Saying goodbye to someone you love isn't really the hard part. It's living every day, not being able to say anything to them at all. —
Laurel Ulen Curtis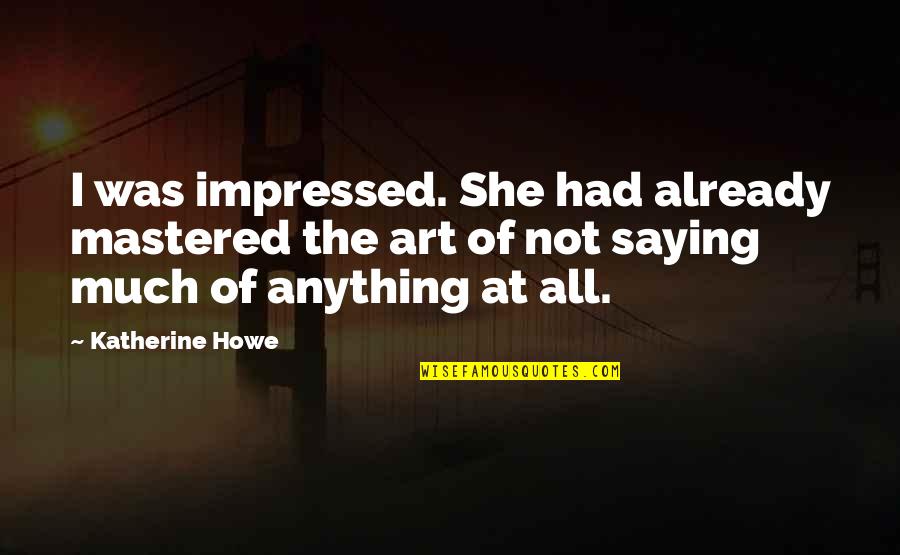 I was impressed. She had already mastered the art of not saying much of anything at all. —
Katherine Howe