Not Possible For Me Quotes
Collection of top 56 famous quotes about Not Possible For Me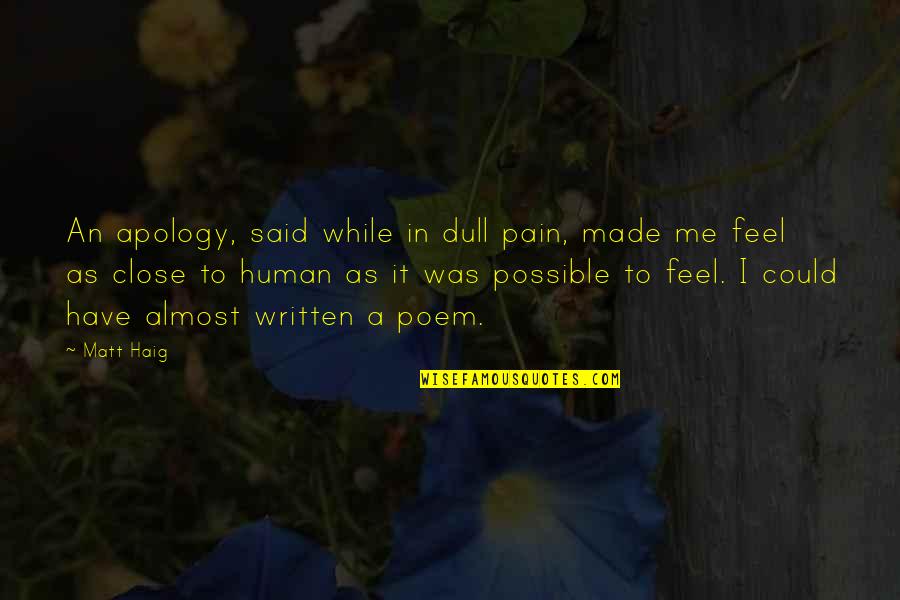 An apology, said while in dull pain, made me feel as close to human as it was possible to feel. I could have almost written a poem.
—
Matt Haig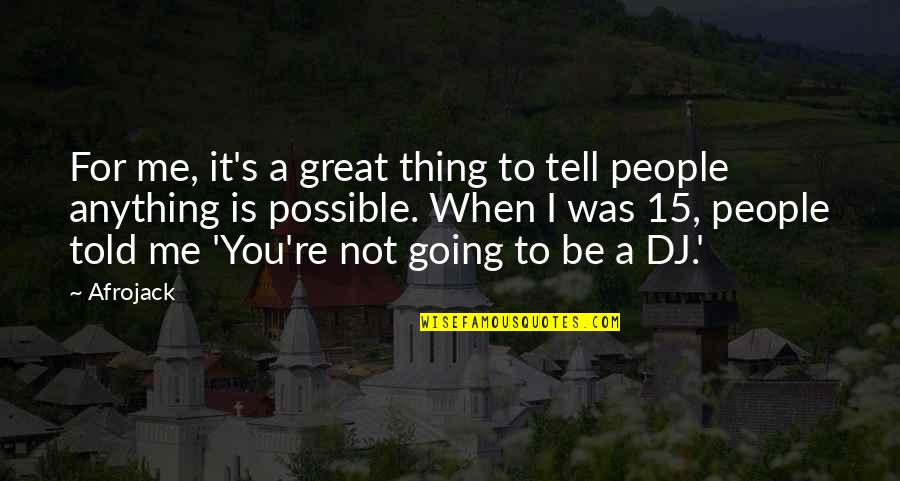 For me, it's a great thing to tell people anything is possible. When I was 15, people told me 'You're not going to be a DJ.'
—
Afrojack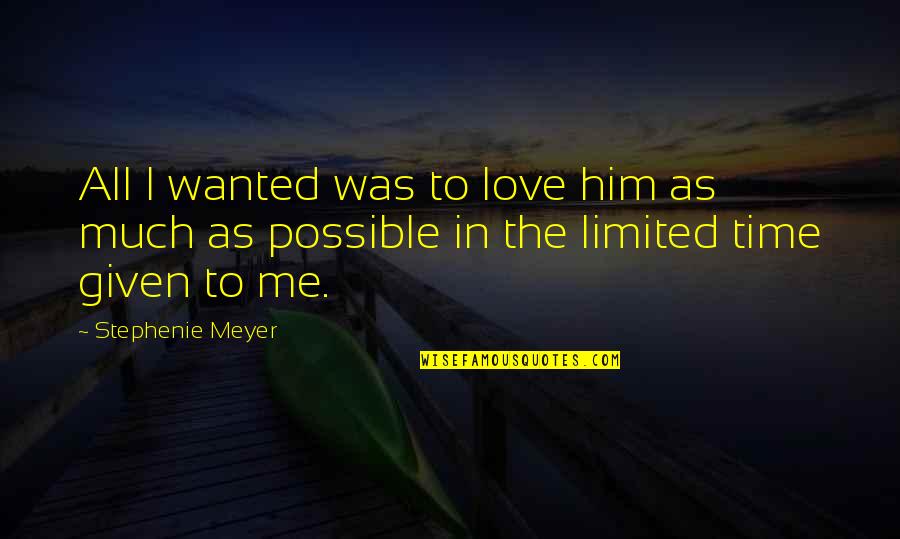 All I wanted was to love him as much as possible in the limited time given to me.
—
Stephenie Meyer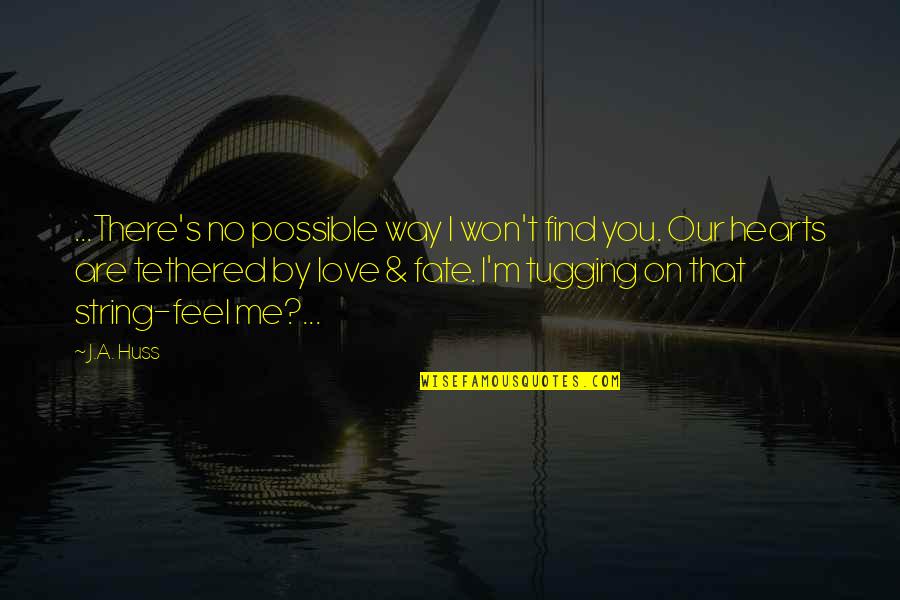 ...There's no possible way I won't find you. Our hearts are tethered by love & fate. I'm tugging on that string-feel me?...
—
J.A. Huss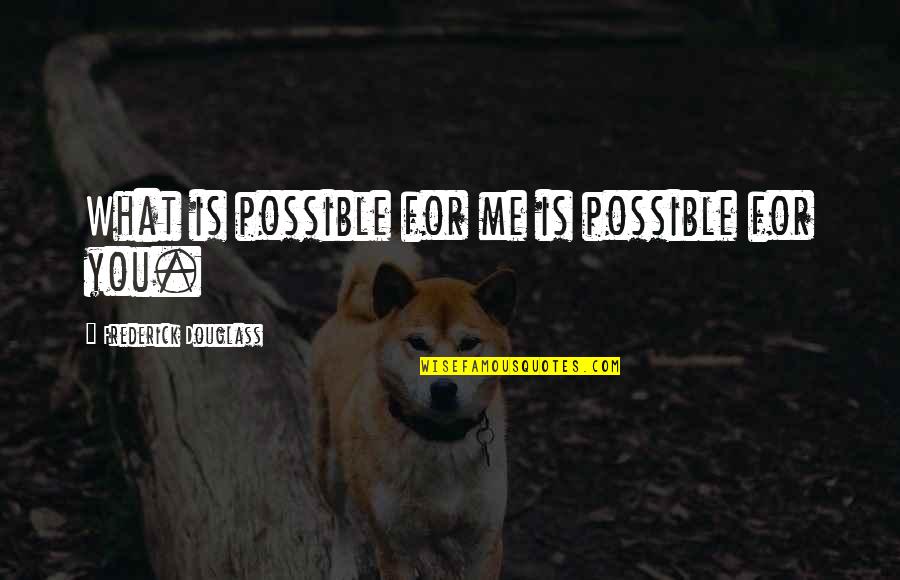 What is possible for me is possible for you.
—
Frederick Douglass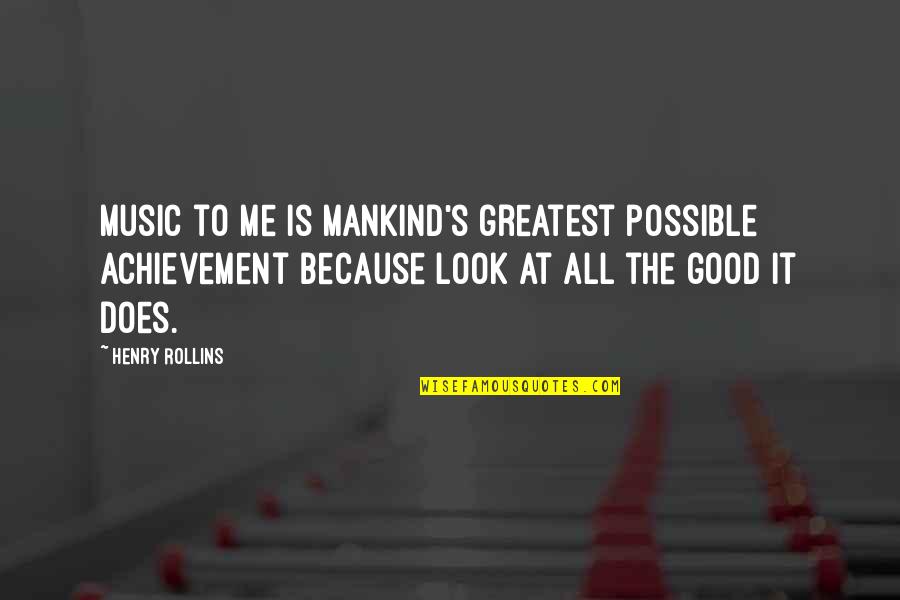 Music to me is mankind's greatest possible achievement because look at all the good it does.
—
Henry Rollins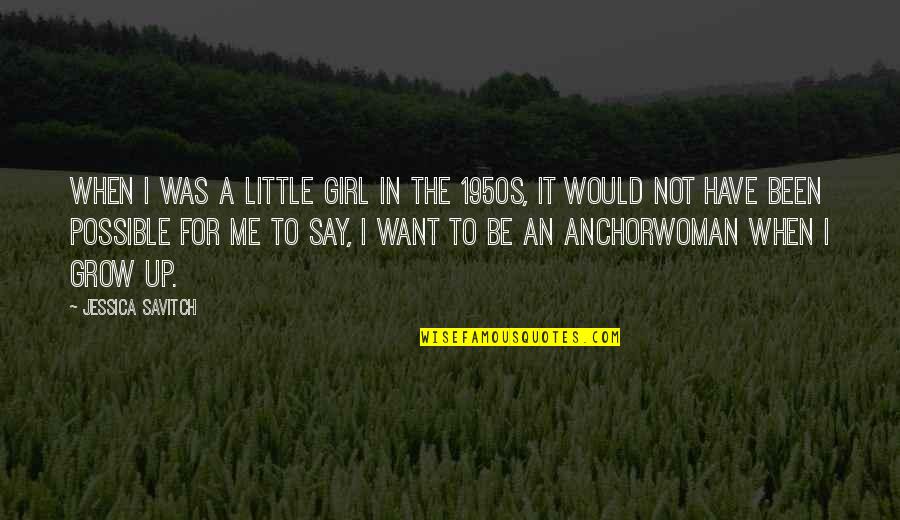 When I was a little girl in the 1950s, it would not have been possible for me to say, I want to be an anchorwoman when I grow up.
—
Jessica Savitch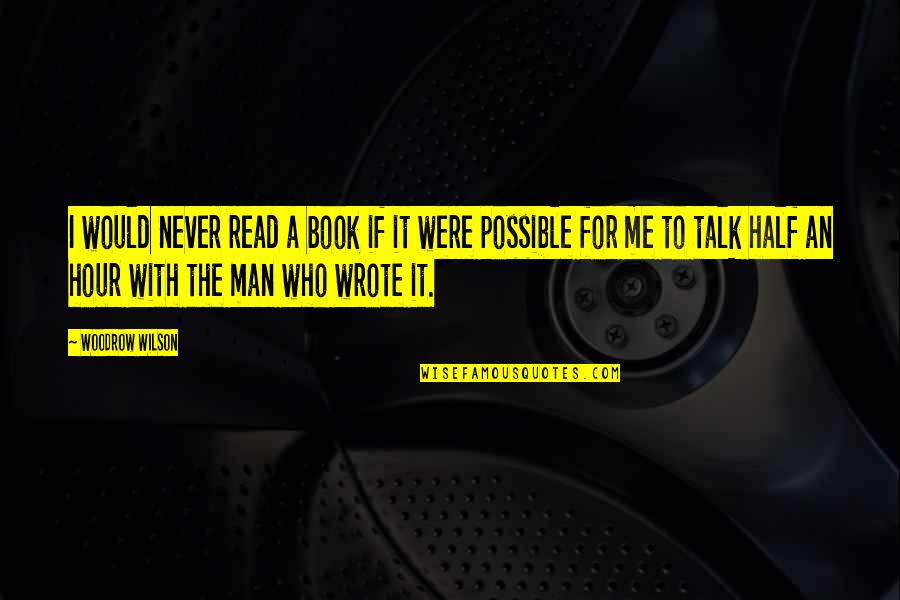 I would never read a book if it were possible for me to talk half an hour with the man who wrote it.
—
Woodrow Wilson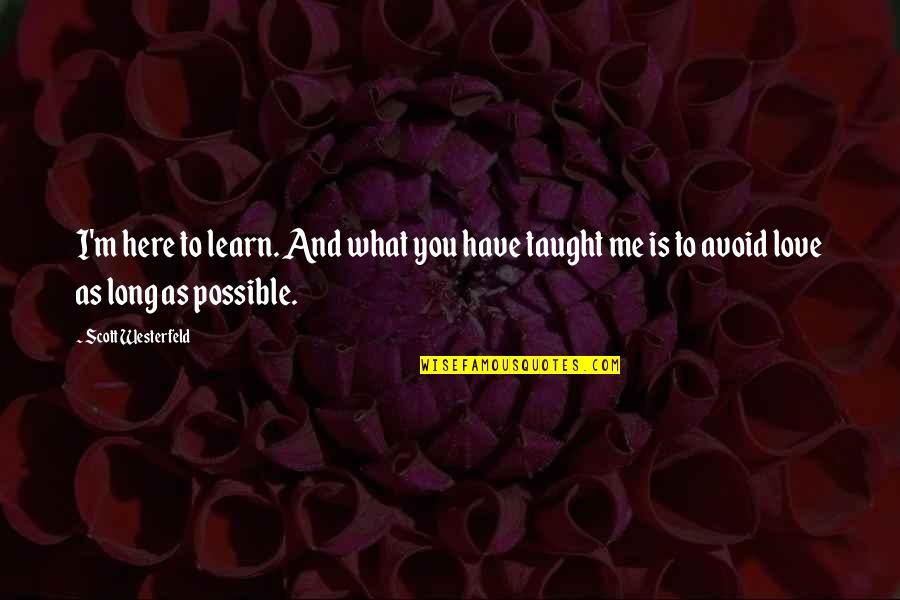 I'm here to learn. And what you have taught me is to avoid love as long as possible.
—
Scott Westerfeld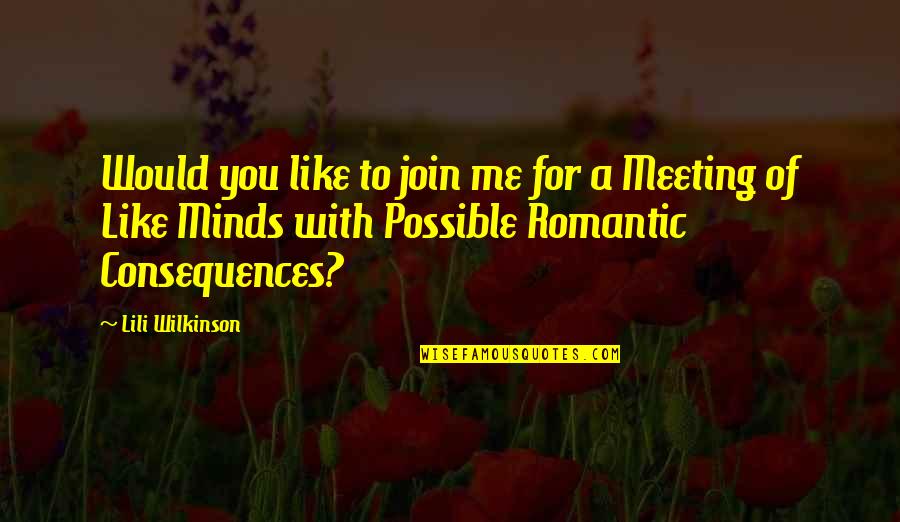 Would you like to join me for a Meeting of Like Minds with Possible Romantic Consequences?
—
Lili Wilkinson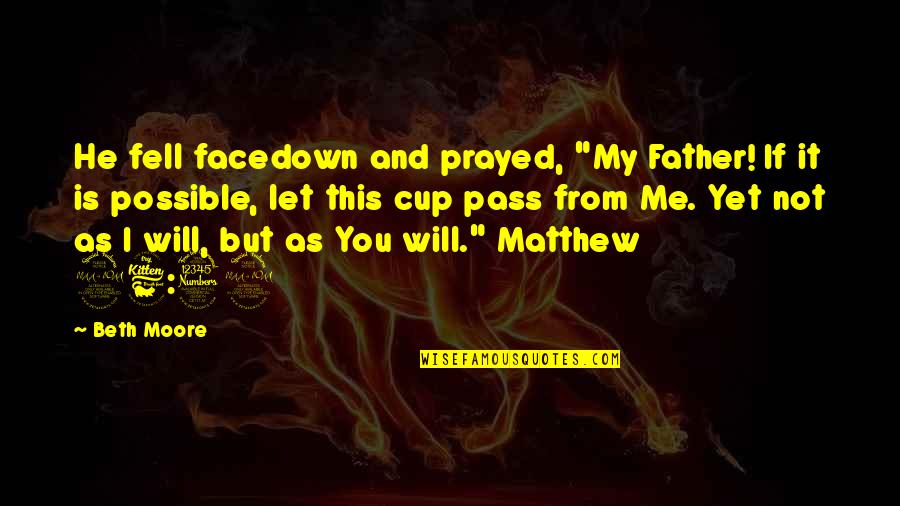 He fell facedown and prayed, "My Father! If it is possible, let this cup pass from Me. Yet not as I will, but as You will." Matthew 26:39
—
Beth Moore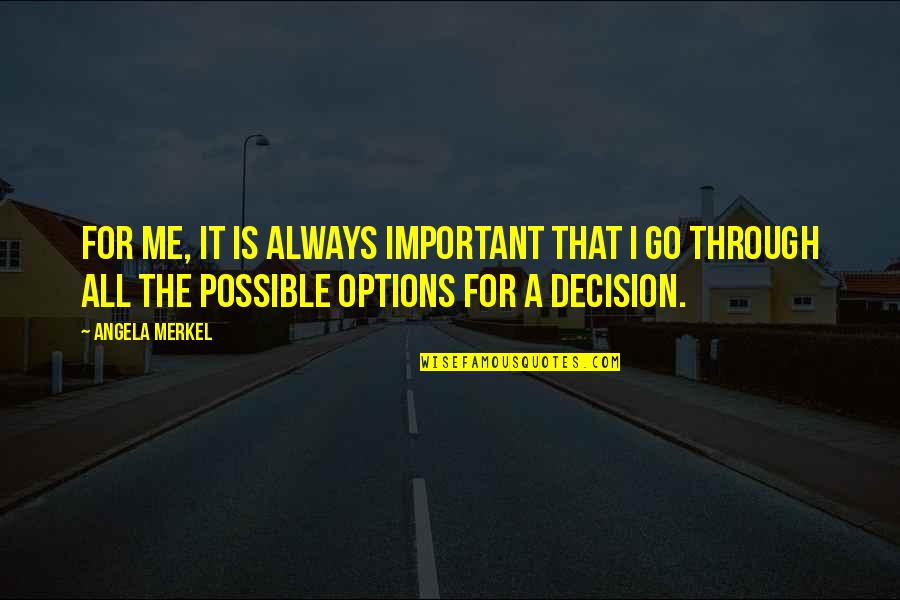 For me, it is always important that I go through all the possible options for a decision.
—
Angela Merkel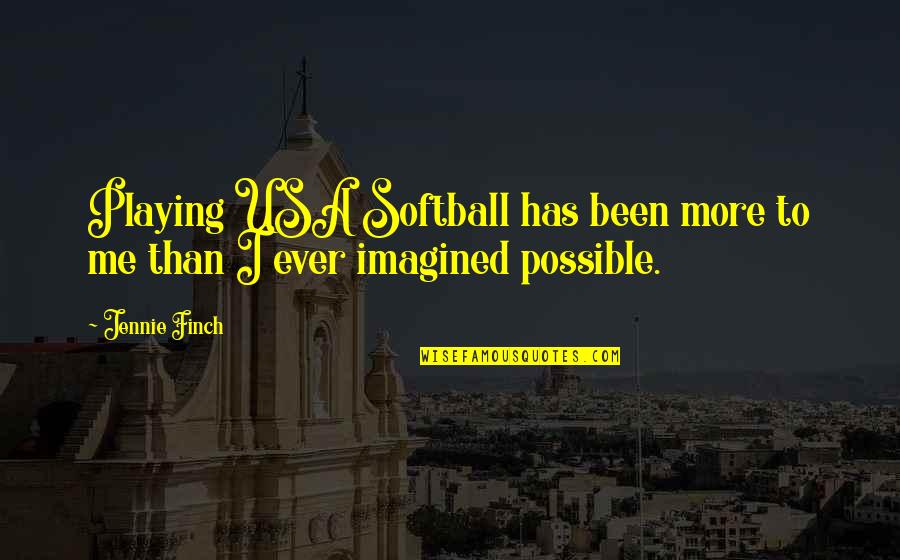 Playing USA Softball has been more to me than I ever imagined possible.
—
Jennie Finch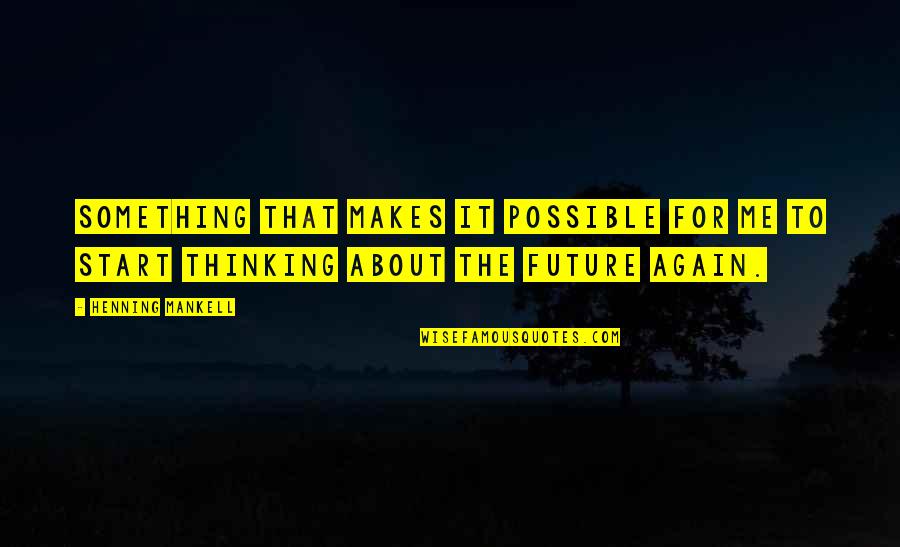 Something that makes it possible for me to start thinking about the future again.
—
Henning Mankell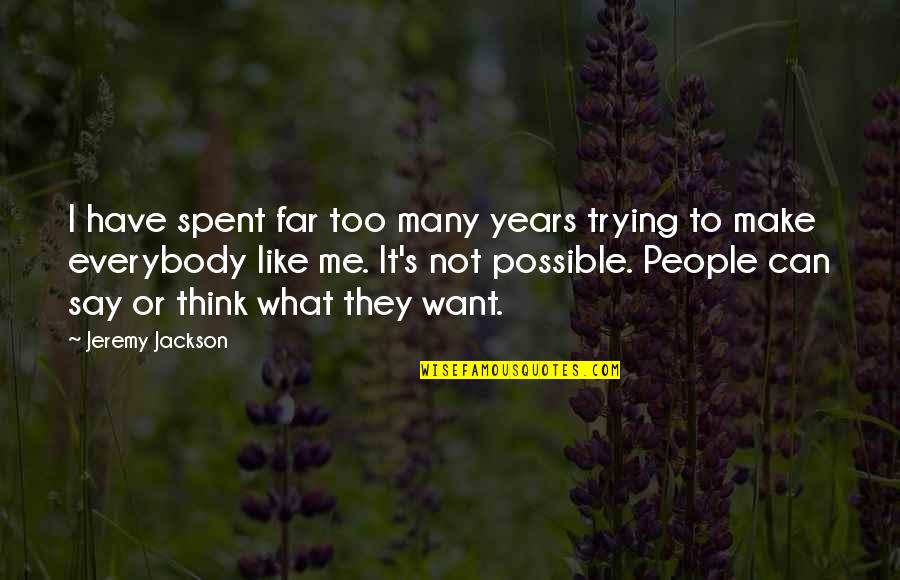 I have spent far too many years trying to make everybody like me. It's not possible. People can say or think what they want. —
Jeremy Jackson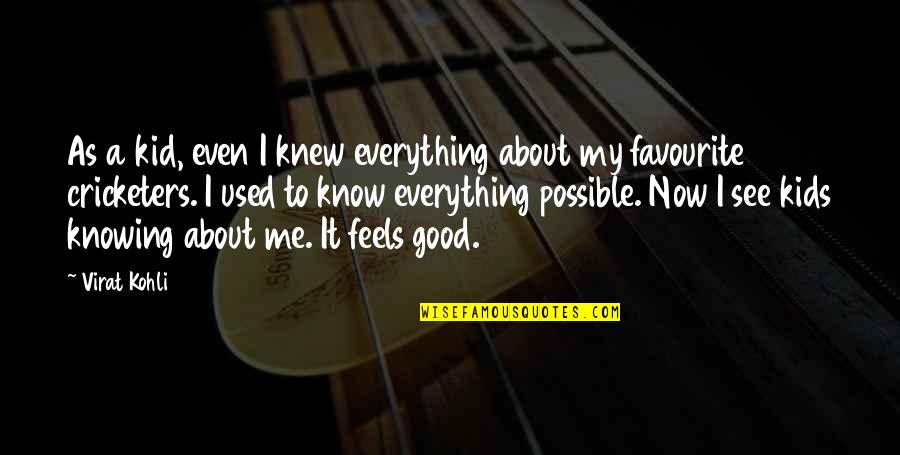 As a kid, even I knew everything about my favourite cricketers. I used to know everything possible. Now I see kids knowing about me. It feels good. —
Virat Kohli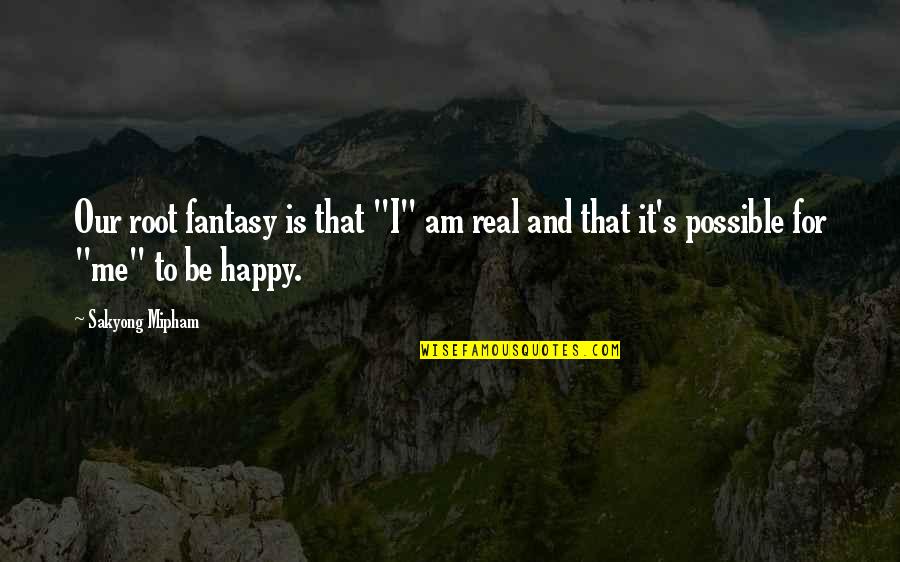 Our root fantasy is that "I" am real and that it's possible for "me" to be happy. —
Sakyong Mipham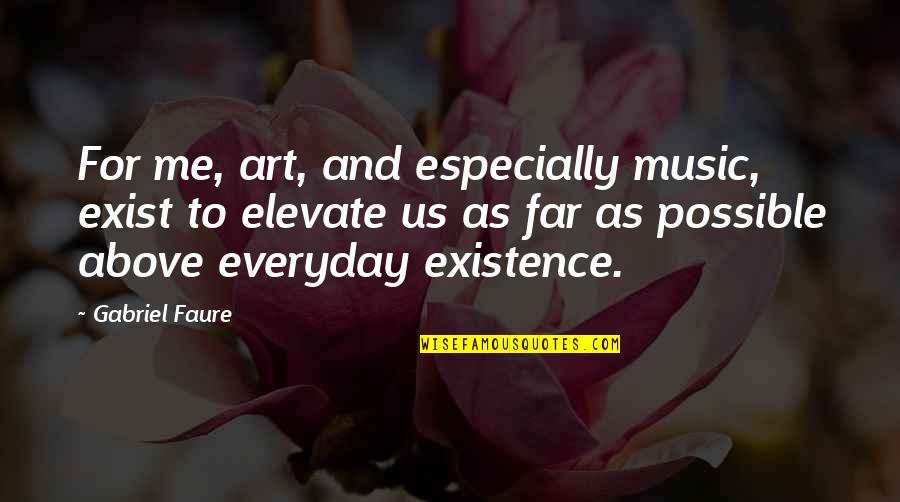 For me, art, and especially music, exist to elevate us as far as possible above everyday existence. —
Gabriel Faure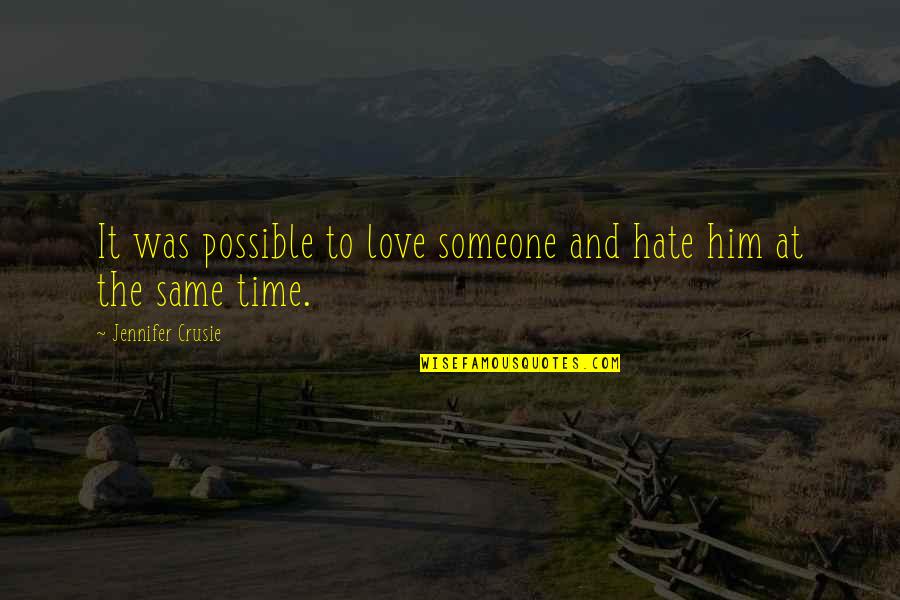 It was possible to love someone and hate him at the same time. —
Jennifer Crusie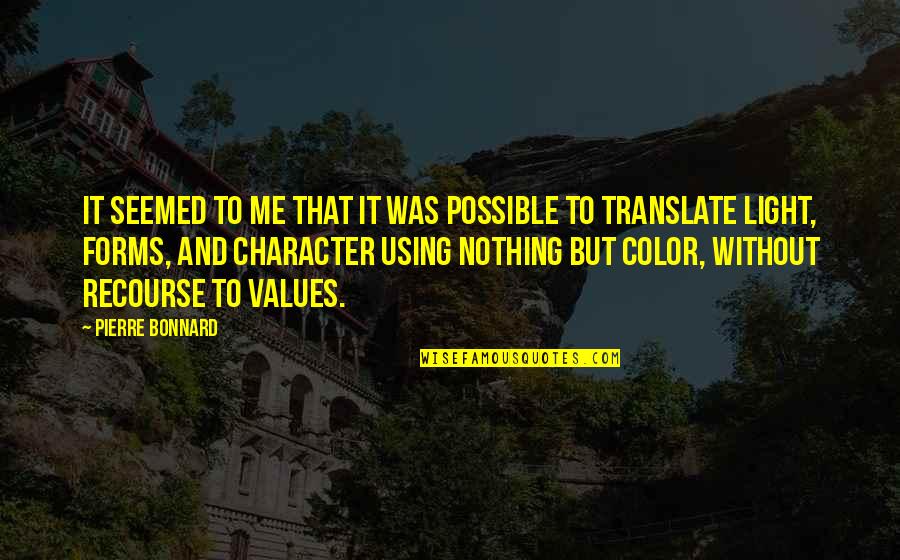 It seemed to me that it was possible to translate light, forms, and character using nothing but color, without recourse to values. —
Pierre Bonnard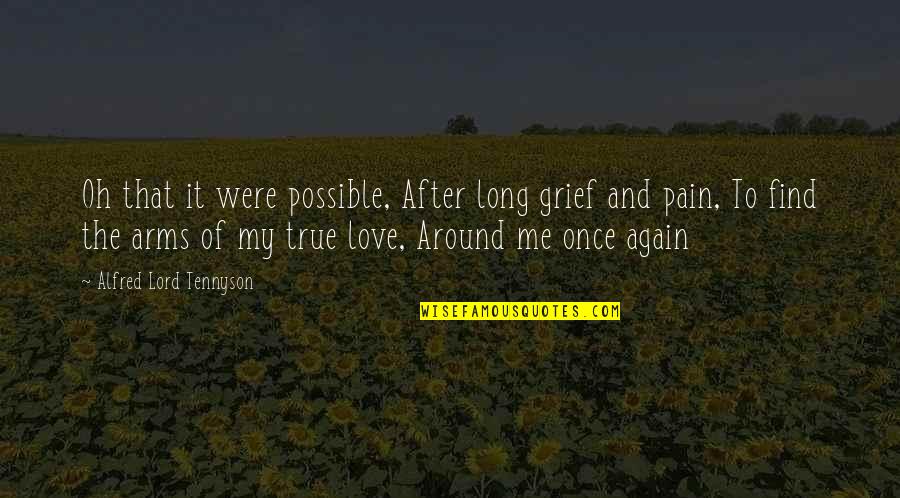 Oh that it were possible, After long grief and pain, To find the arms of my true love, Around me once again —
Alfred Lord Tennyson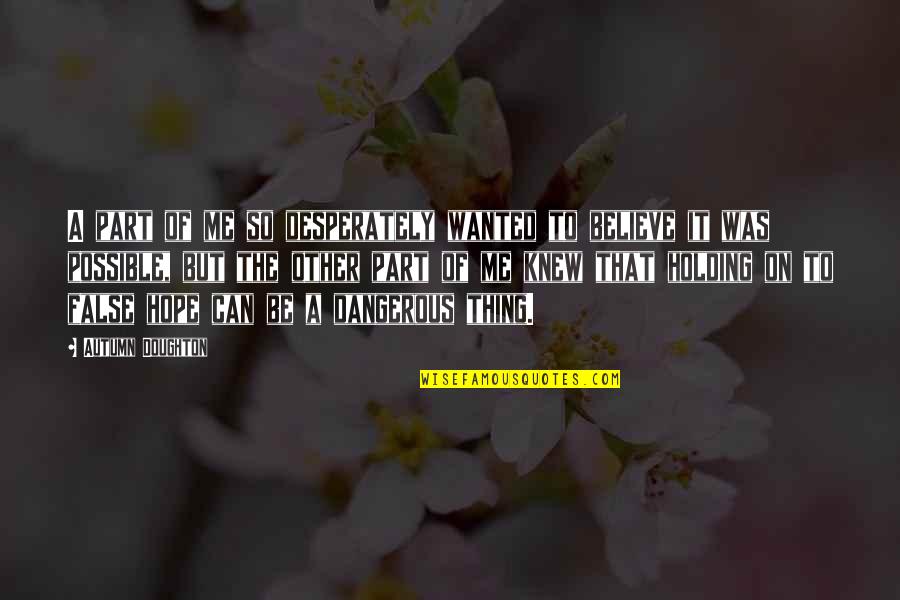 A part of me so desperately wanted to believe it was possible, but the other part of me knew that holding on to false hope can be a dangerous thing. —
Autumn Doughton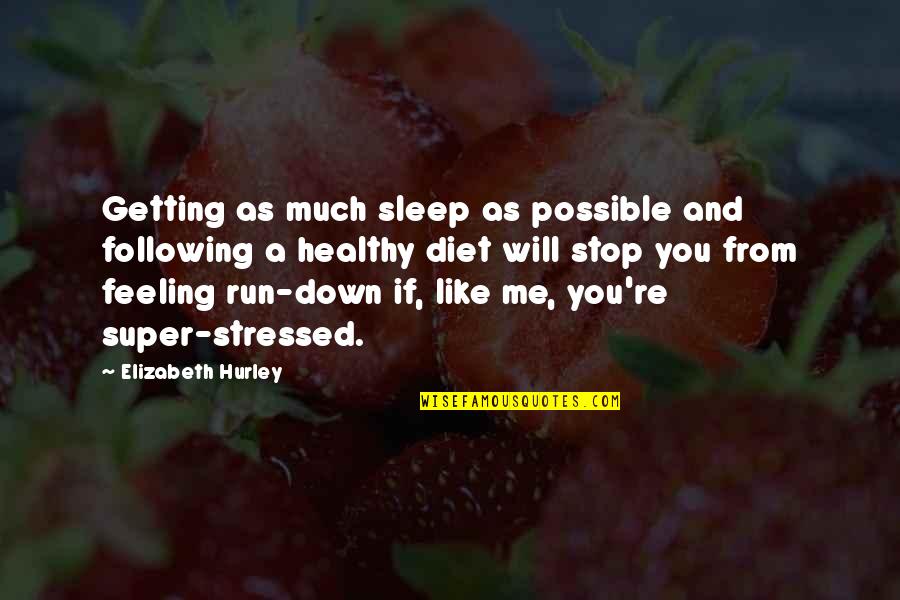 Getting as much sleep as possible and following a healthy diet will stop you from feeling run-down if, like me, you're super-stressed. —
Elizabeth Hurley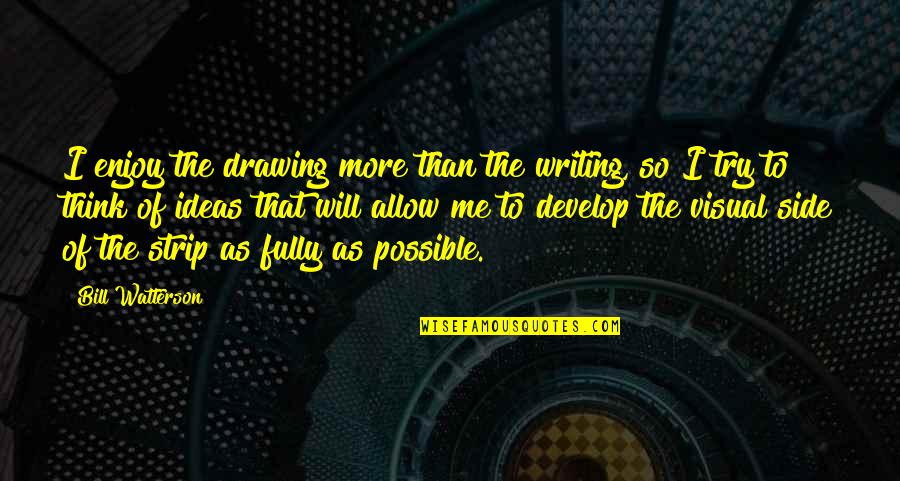 I enjoy the drawing more than the writing, so I try to think of ideas that will allow me to develop the visual side of the strip as fully as possible. —
Bill Watterson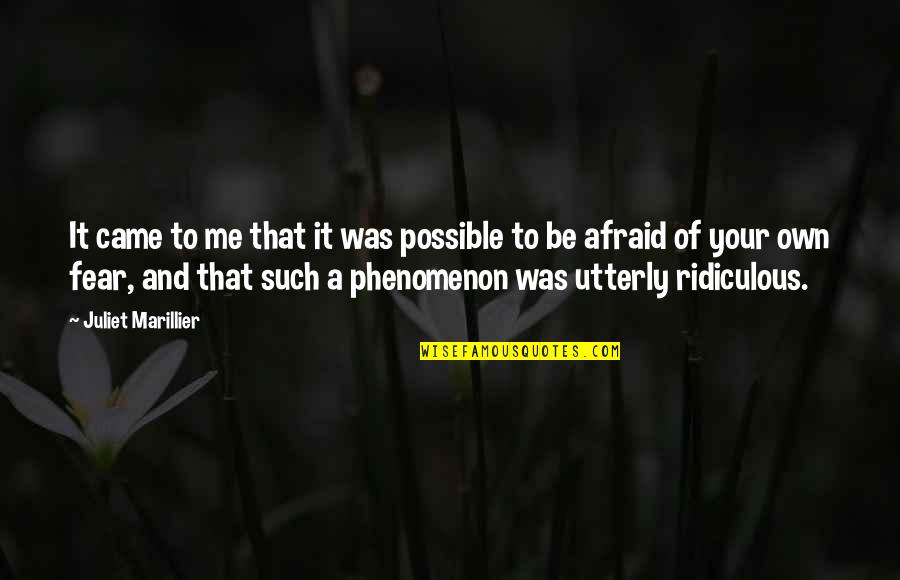 It came to me that it was possible to be afraid of your own fear, and that such a phenomenon was utterly ridiculous. —
Juliet Marillier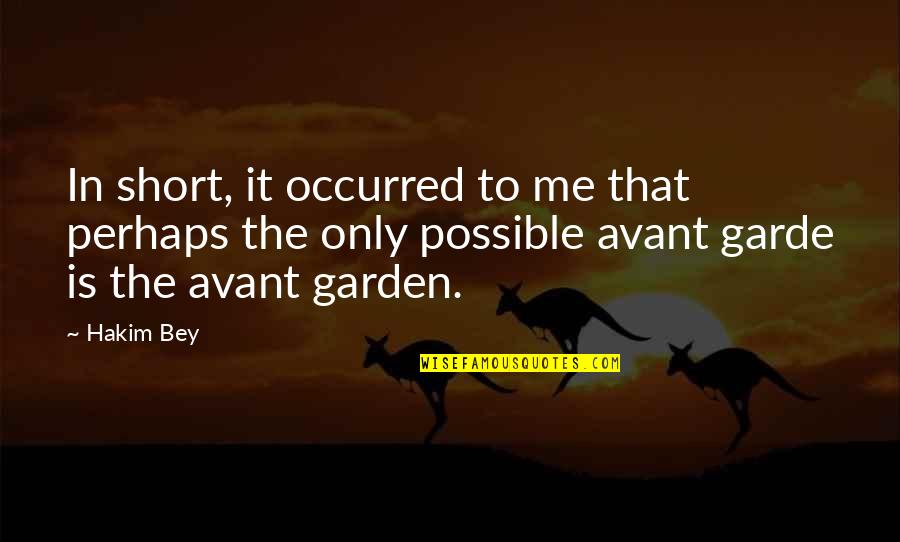 In short, it occurred to me that perhaps the only possible avant garde is the avant garden. —
Hakim Bey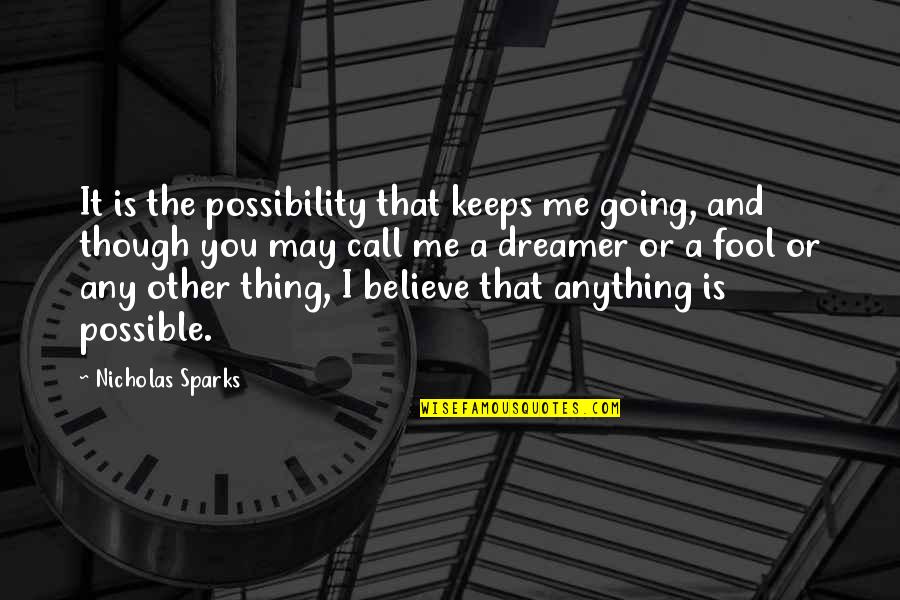 It is the possibility that keeps me going, and though you may call me a dreamer or a fool or any other thing, I believe that anything is possible. —
Nicholas Sparks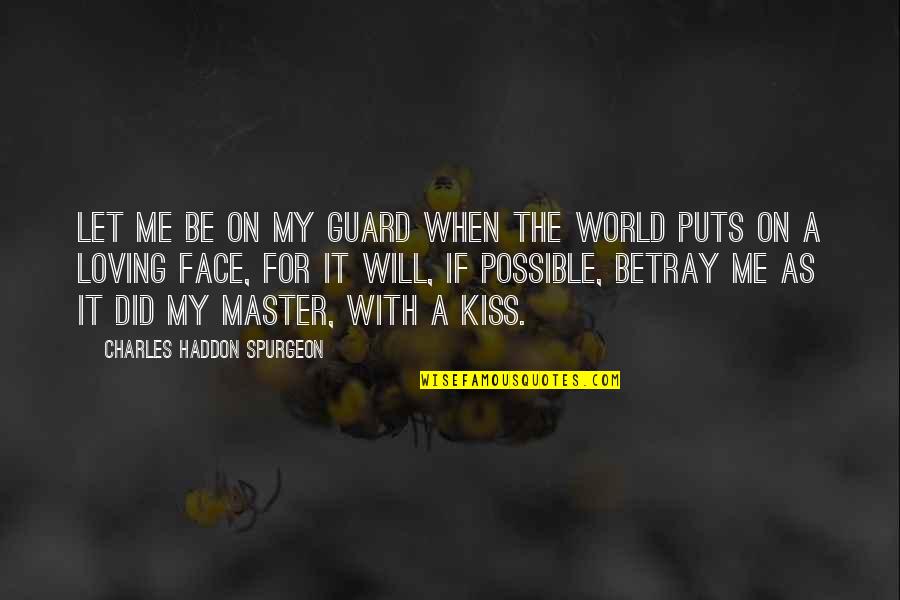 Let me be on my guard when the world puts on a loving face, for it will, if possible, betray me as it did my Master, with a kiss. —
Charles Haddon Spurgeon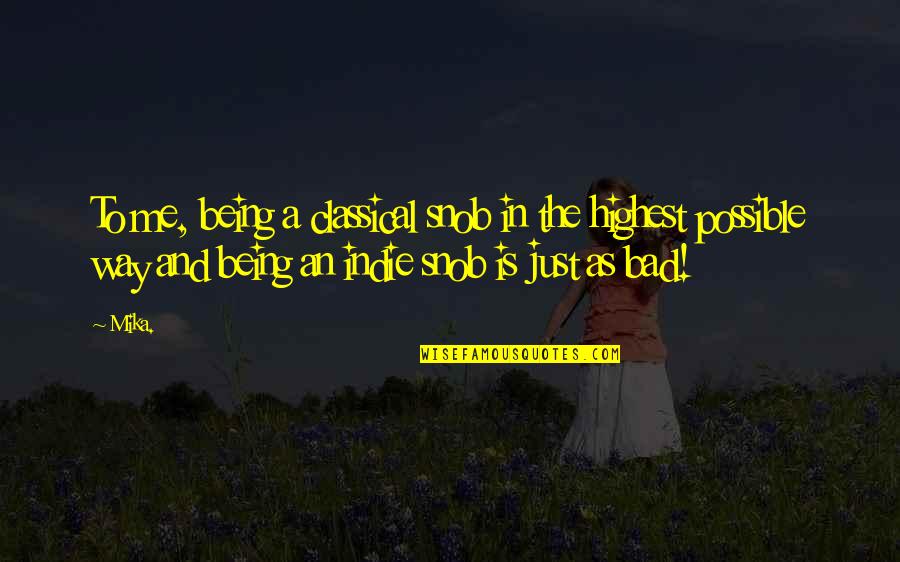 To me, being a classical snob in the highest possible way and being an indie snob is just as bad! —
Mika.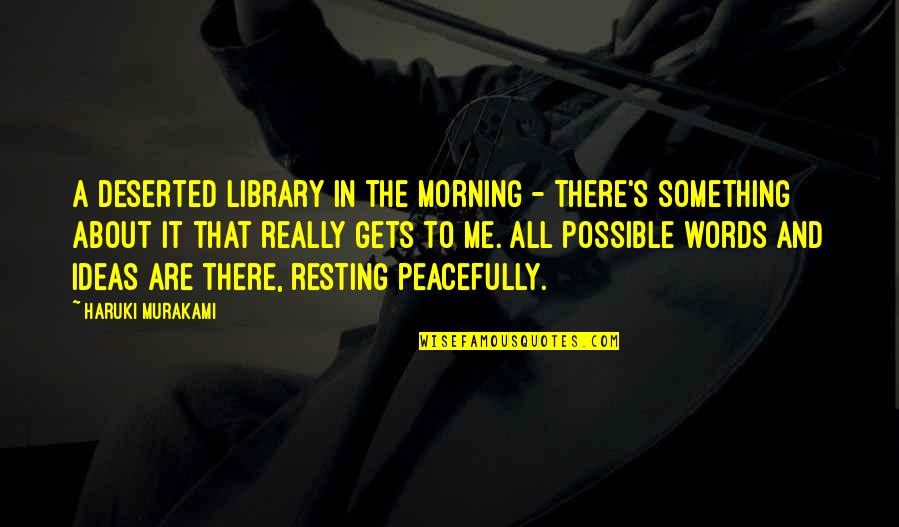 A deserted library in the morning - there's something about it that really gets to me. All possible words and ideas are there, resting peacefully. —
Haruki Murakami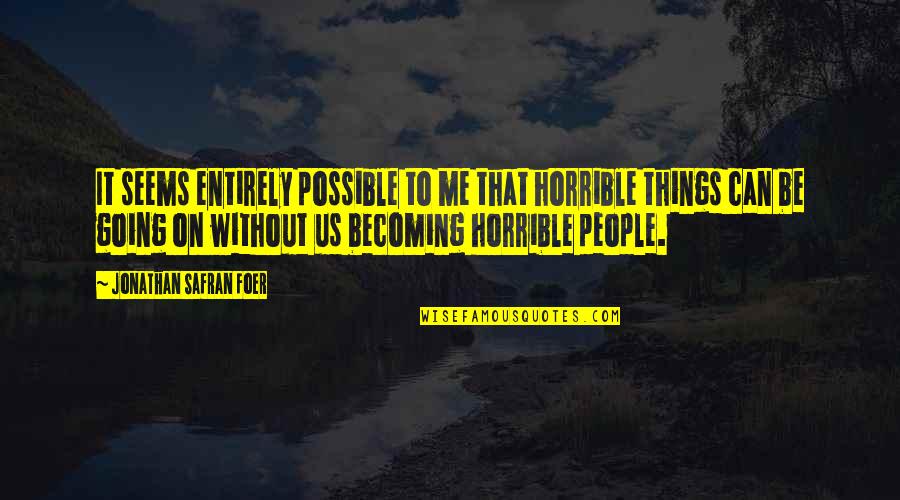 It seems entirely possible to me that horrible things can be going on without us becoming horrible people. —
Jonathan Safran Foer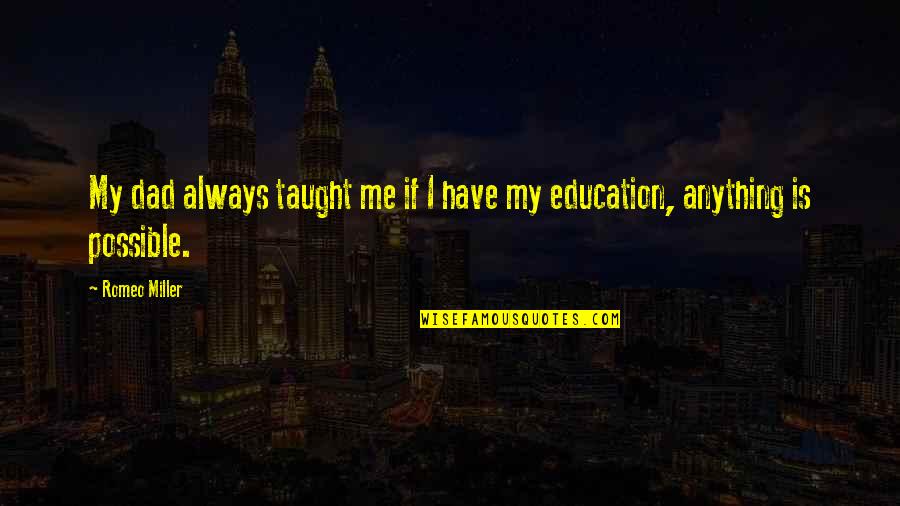 My dad always taught me if I have my education, anything is possible. —
Romeo Miller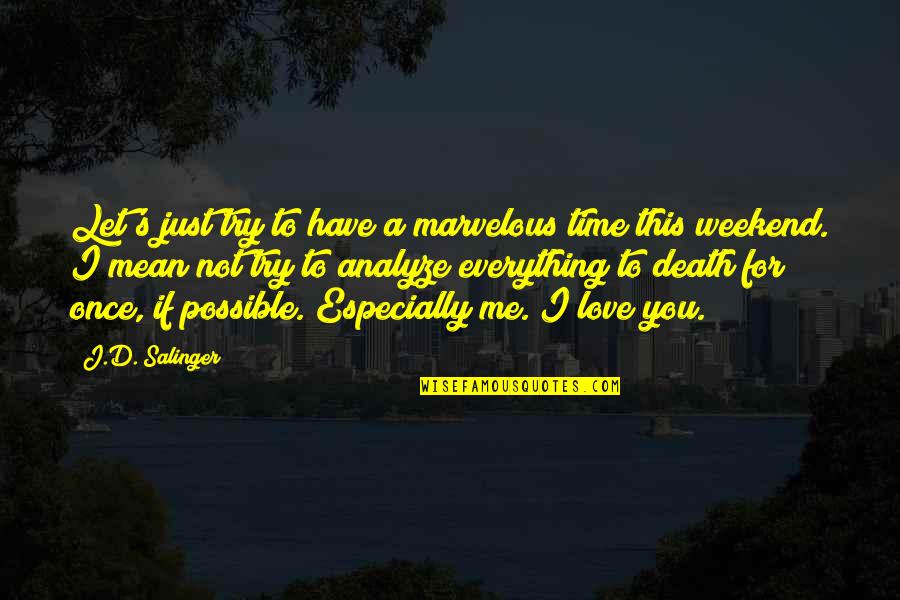 Let's just try to have a marvelous time this weekend. I mean not try to analyze everything to death for once, if possible. Especially me. I love you. —
J.D. Salinger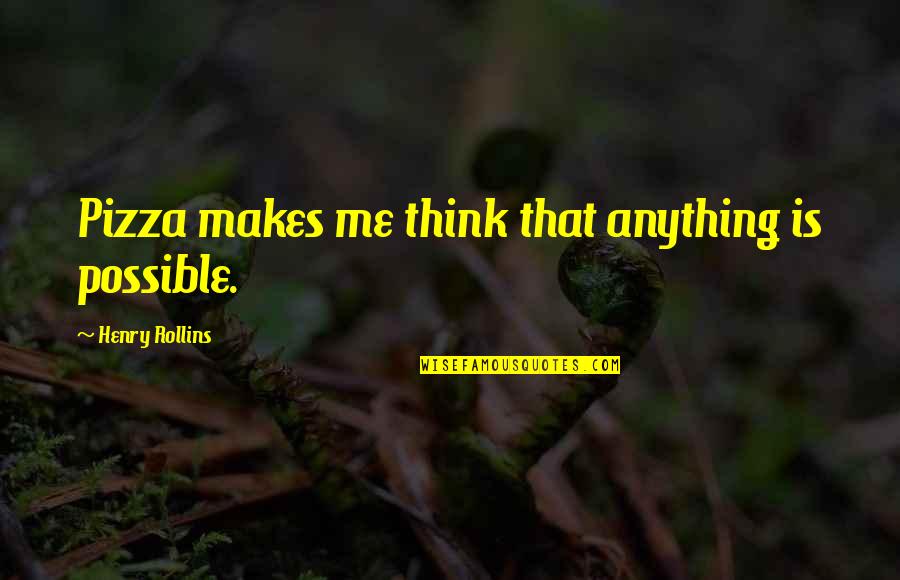 Pizza makes me think that anything is possible. —
Henry Rollins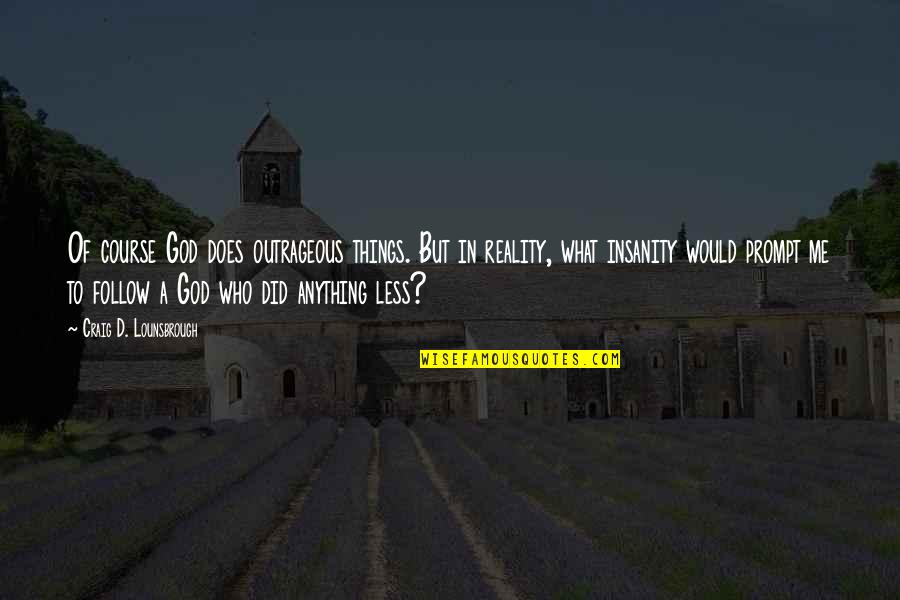 Of course God does outrageous things. But in reality, what insanity would prompt me to follow a God who did anything less? —
Craig D. Lounsbrough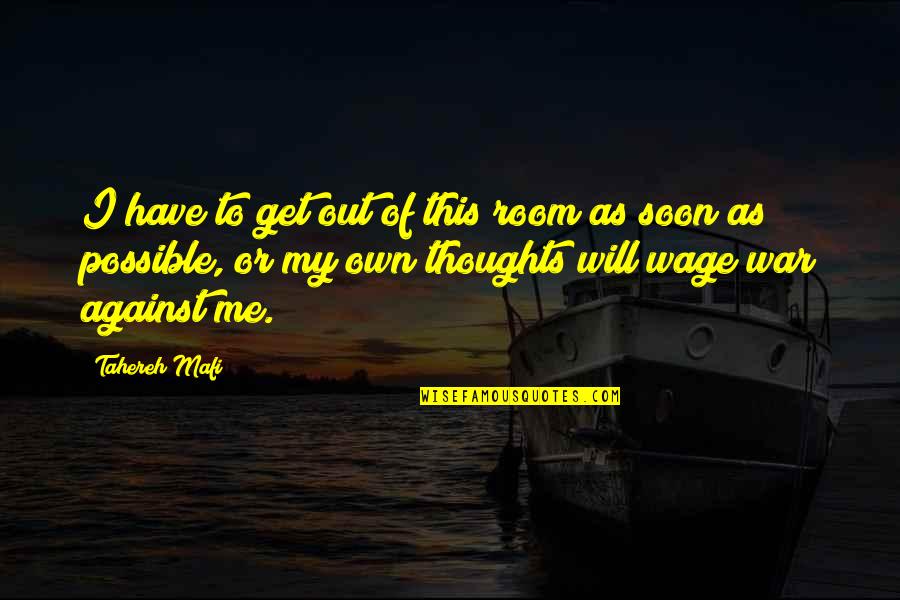 I have to get out of this room as soon as possible, or my own thoughts will wage war against me. —
Tahereh Mafi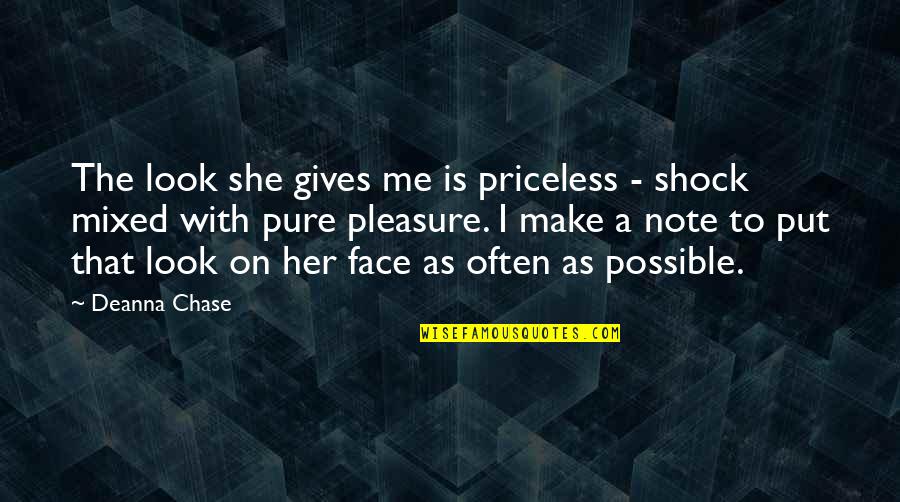 The look she gives me is priceless - shock mixed with pure pleasure. I make a note to put that look on her face as often as possible. —
Deanna Chase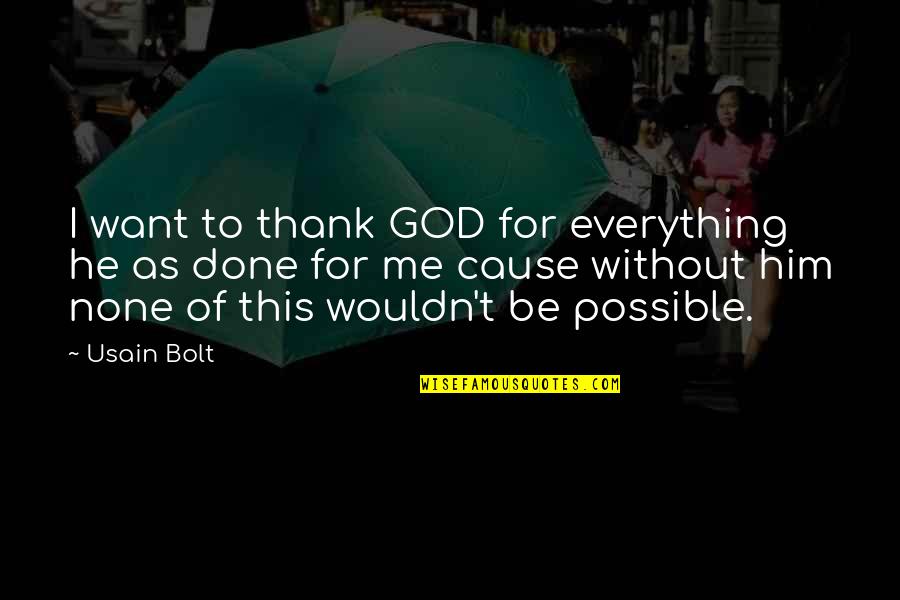 I want to thank GOD for everything he as done for me cause without him none of this wouldn't be possible. —
Usain Bolt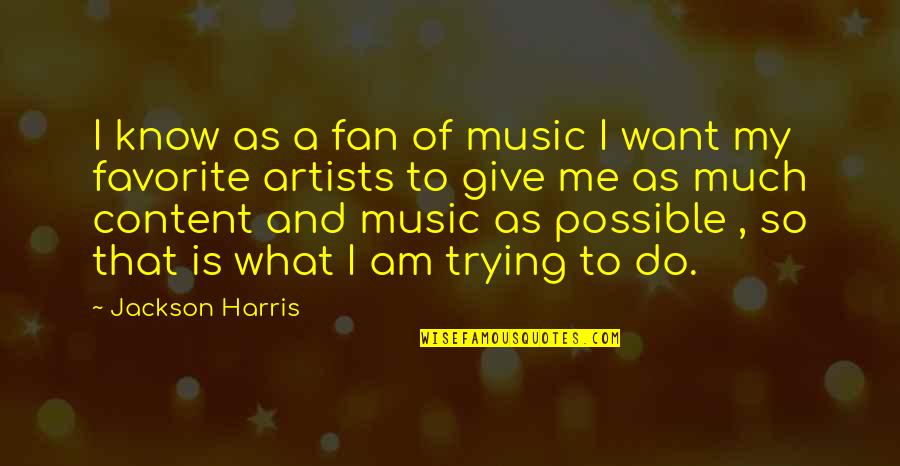 I know as a fan of music I want my favorite artists to give me as much content and music as possible , so that is what I am trying to do. —
Jackson Harris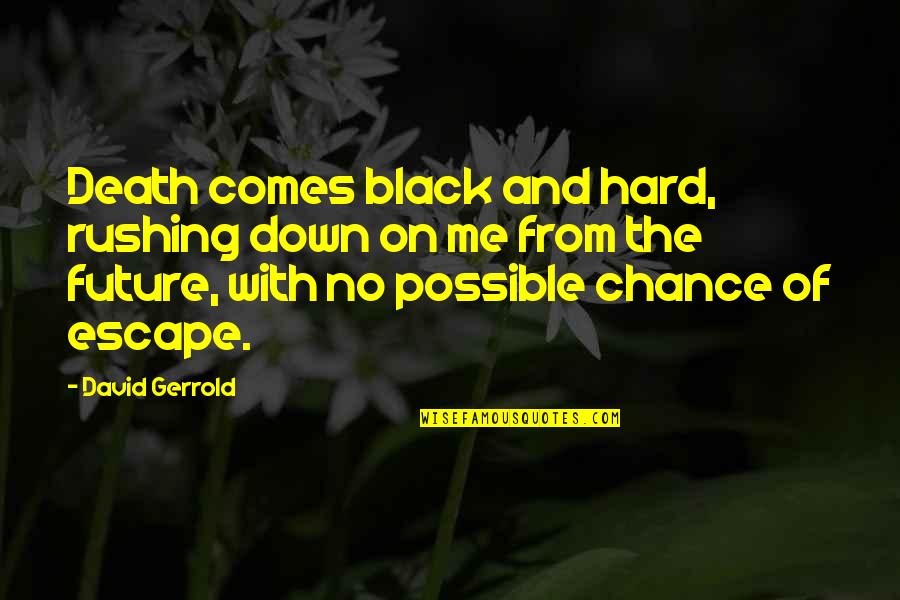 Death comes black and hard, rushing down on me from the future, with no possible chance of escape. —
David Gerrold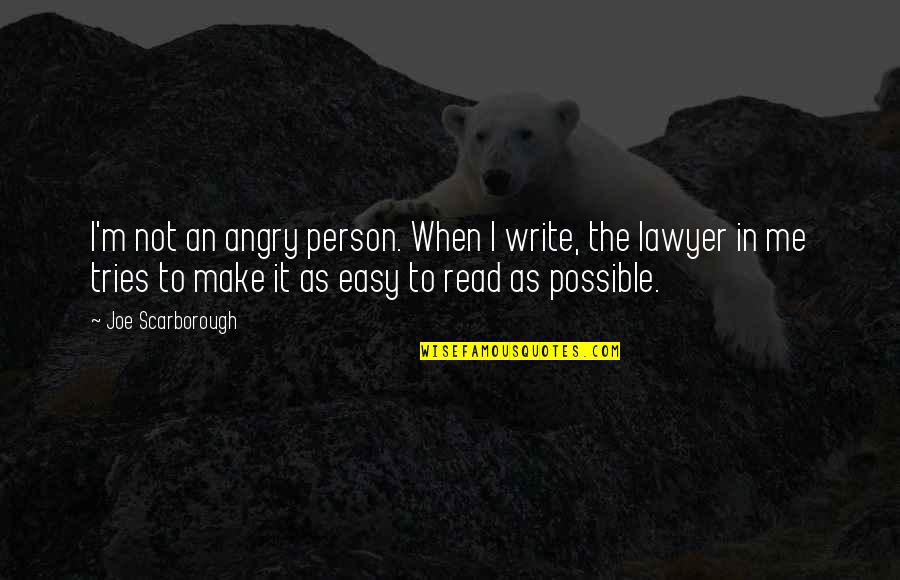 I'm not an angry person. When I write, the lawyer in me tries to make it as easy to read as possible. —
Joe Scarborough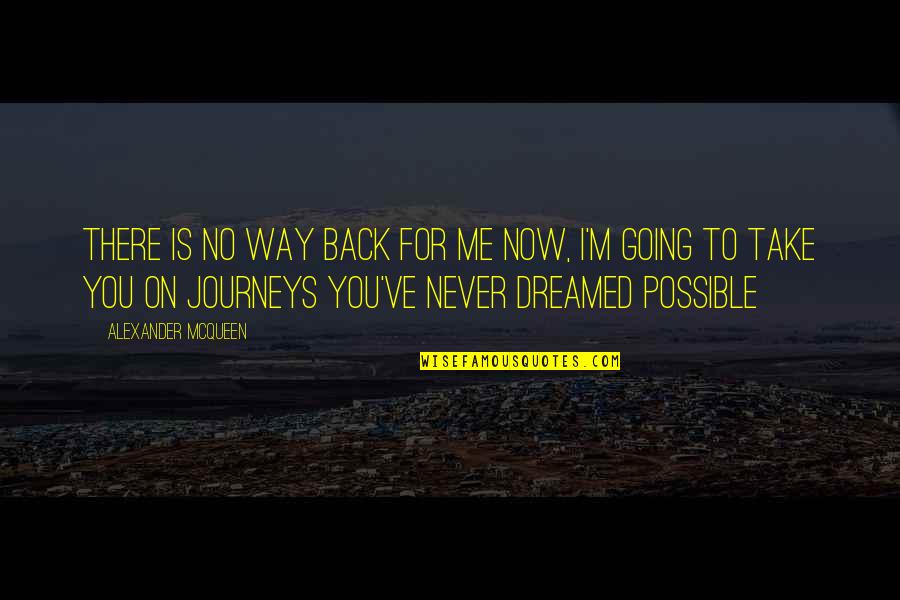 There is no way back for me now, I'm going to take you on journeys you've never dreamed possible —
Alexander McQueen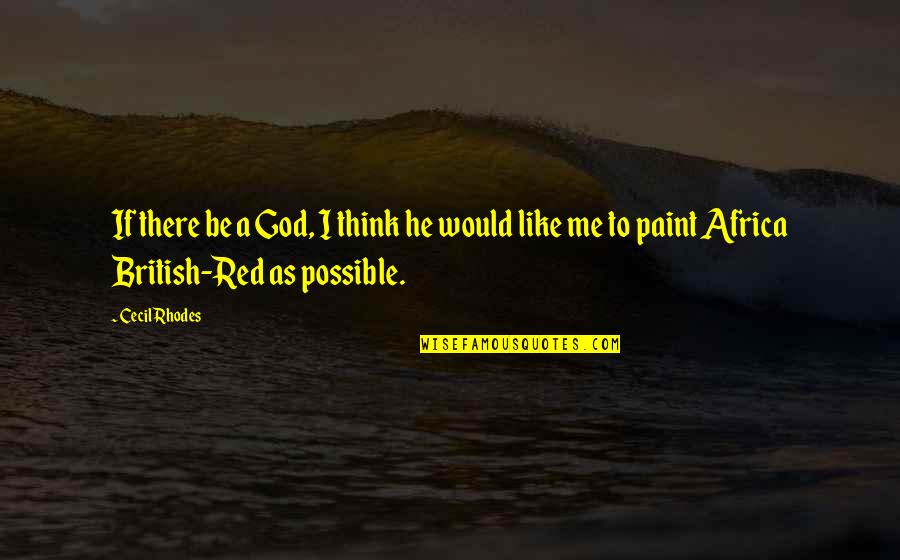 If there be a God, I think he would like me to paint Africa British-Red as possible. —
Cecil Rhodes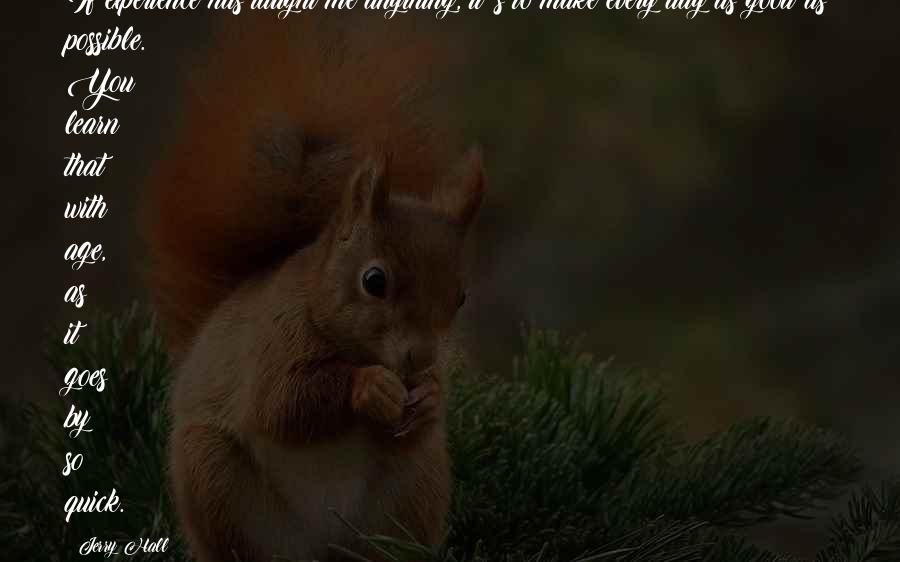 If experience has taught me anything, it's to make every day as good as possible. You learn that with age, as it goes by so quick. —
Jerry Hall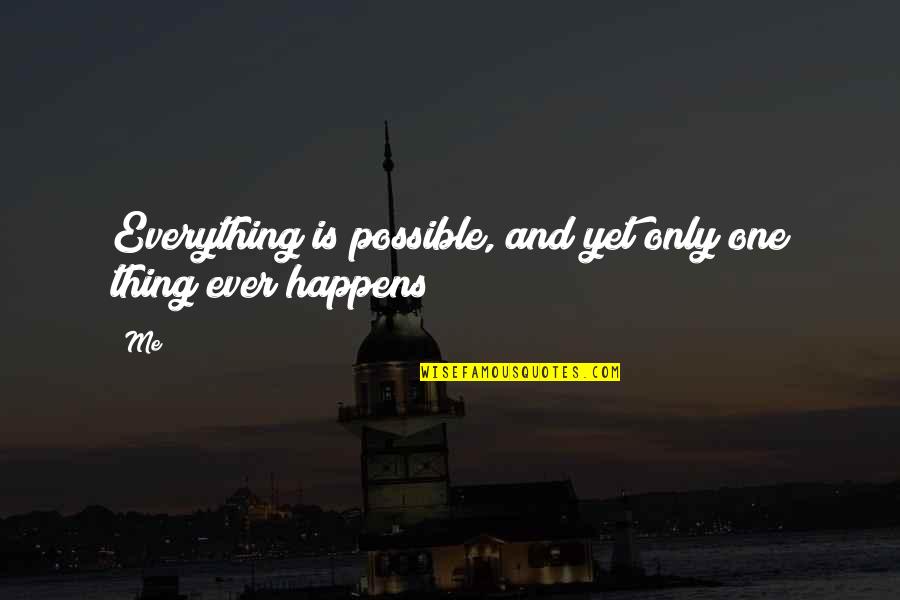 Everything is possible, and yet only one thing ever happens —
Me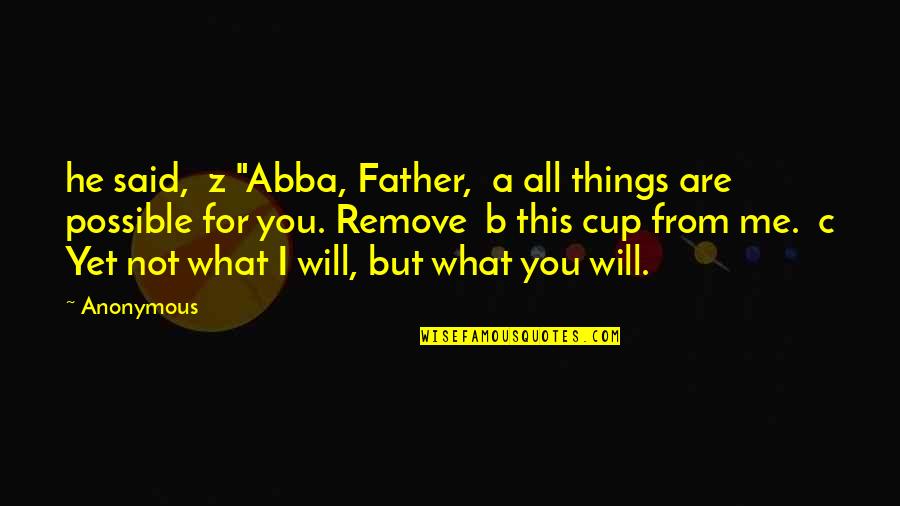 he said, z "Abba, Father, a all things are possible for you. Remove b this cup from me. c Yet not what I will, but what you will. —
Anonymous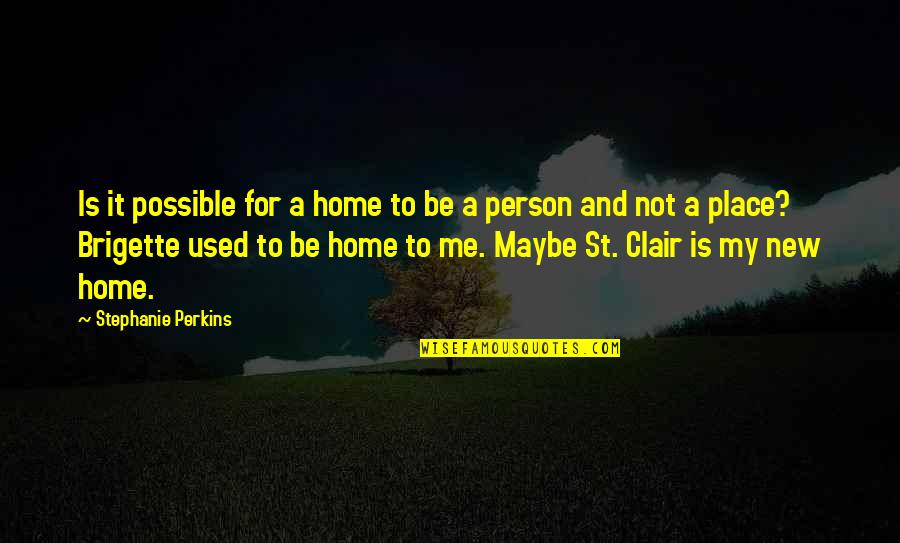 Is it possible for a home to be a person and not a place? Brigette used to be home to me. Maybe St. Clair is my new home. —
Stephanie Perkins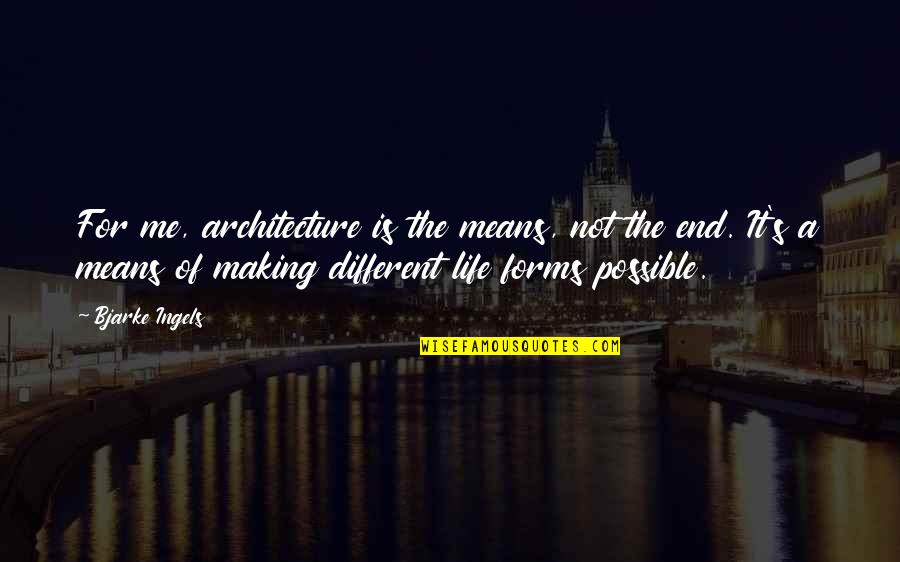 For me, architecture is the means, not the end. It's a means of making different life forms possible. —
Bjarke Ingels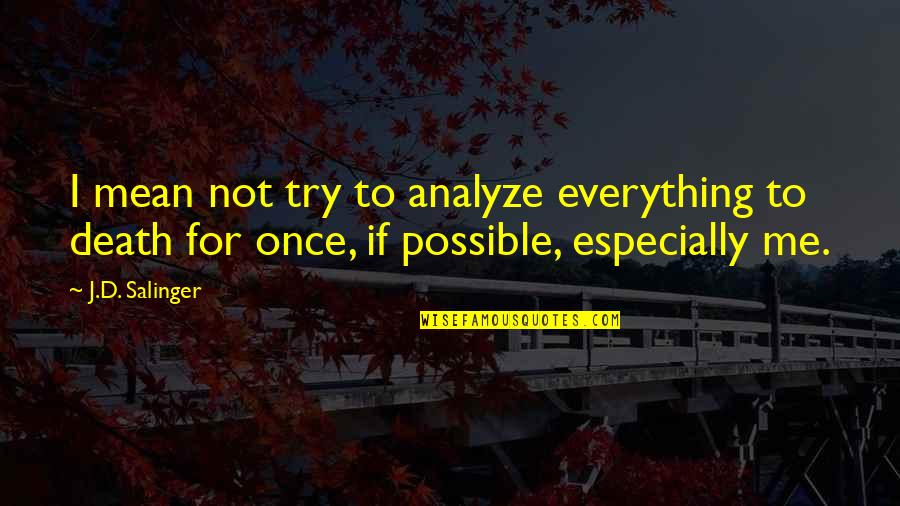 I mean not try to analyze everything to death for once, if possible, especially me. —
J.D. Salinger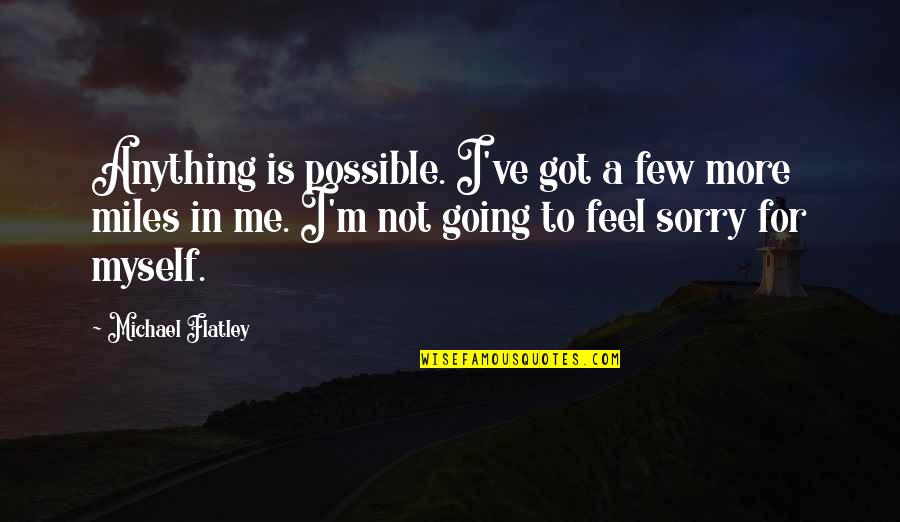 Anything is possible. I've got a few more miles in me. I'm not going to feel sorry for myself. —
Michael Flatley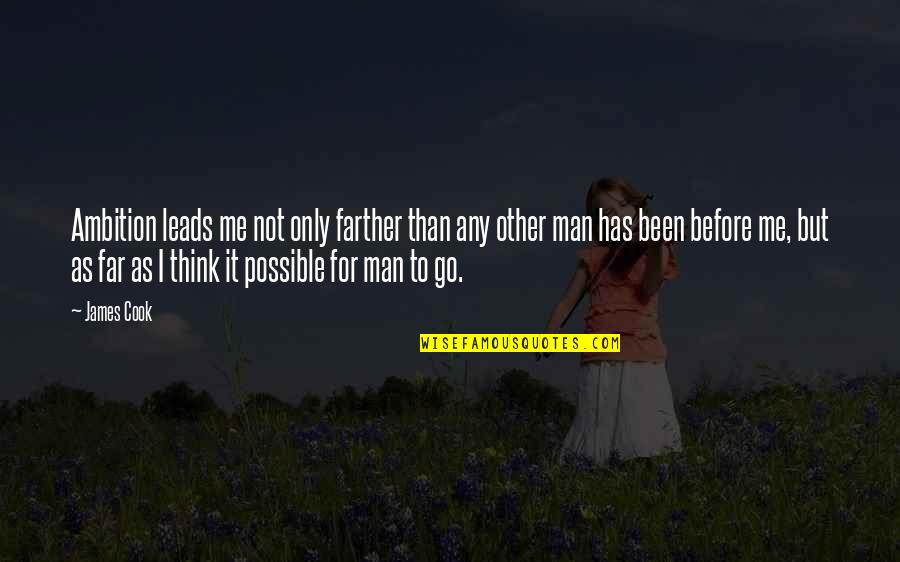 Ambition leads me not only farther than any other man has been before me, but as far as I think it possible for man to go. —
James Cook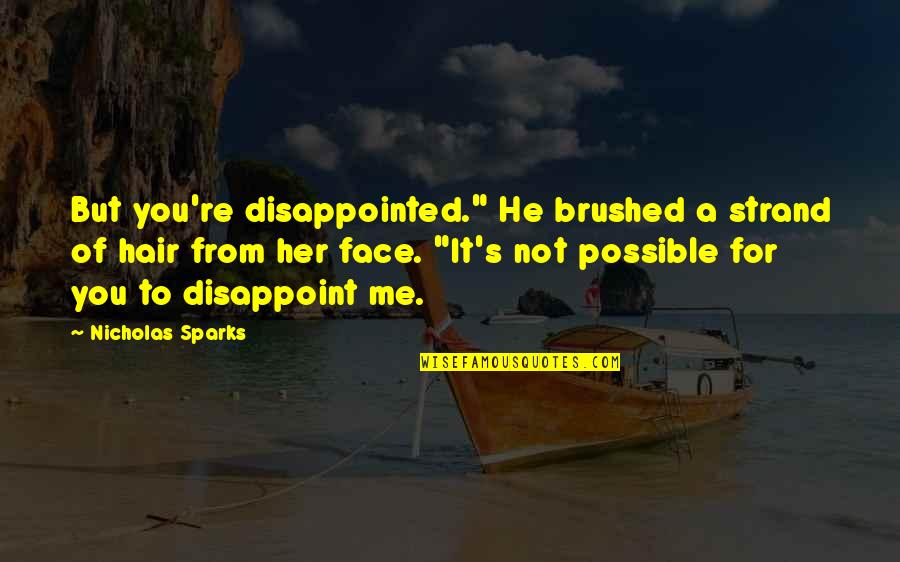 But you're disappointed." He brushed a strand of hair from her face. "It's not possible for you to disappoint me. —
Nicholas Sparks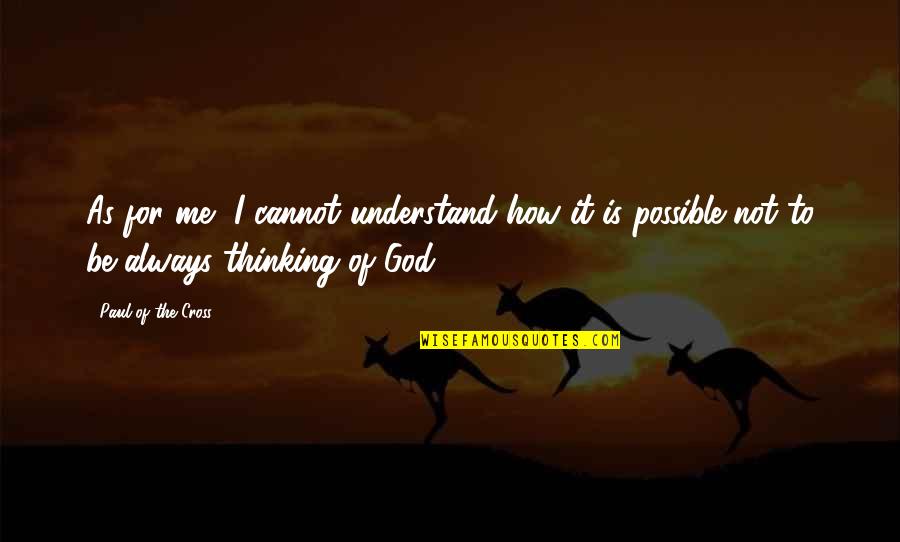 As for me, I cannot understand how it is possible not to be always thinking of God. —
Paul Of The Cross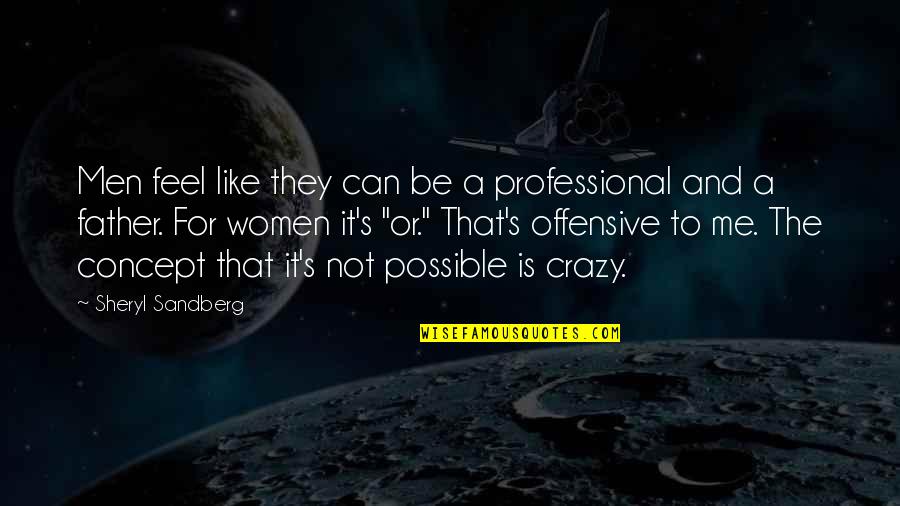 Men feel like they can be a professional and a father. For women it's "or." That's offensive to me. The concept that it's not possible is crazy. —
Sheryl Sandberg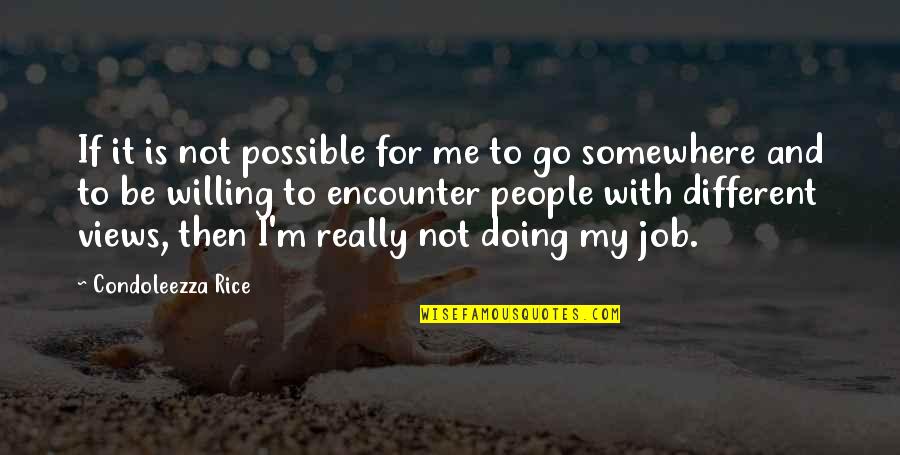 If it is
not possible for me
to go somewhere and to be willing to encounter people with different views, then I'm really not doing my job. —
Condoleezza Rice